January 30 - February 6, 2016: Issue 249
The 6th Adrian Curlewis Twilight Masters Carnival: 2016 PB SLSC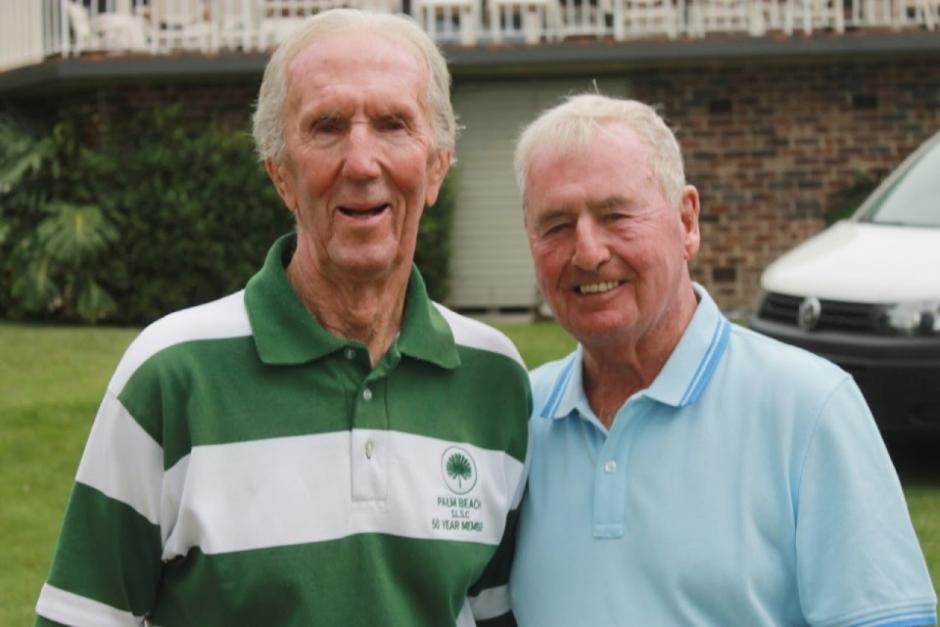 Above: Ian Curlewis with Pittwater Councillor for the Northern Ward, Bob Grace - A J Guesdon photo
Palm Beach Surf Club hosted the 6th annual Adrian Curlewis Twilight Masters Carnival on Saturday January 23rd, postponed from January 9th when atrocious weather made running a safe, clean water carnival unlikely.
The postponement and subsequent carnivals over the weekend leading into Australia Day, as well as the East Coast Masters commencing today (January 24th) at Collaroy SLSC were contributors to 10 clubs sending their apologies.
There was still a healthy representation of Masters on the sand with members from North Steyne, Mona Vale, Narrabeen, Newport, Avalon and host club Palm Beach running a great quick carnival of swims, board, ski and sand sprint events.
Apart from standout performances the post event presentation talk by the Ian Curlewis, son of the gentleman the carnival is named to honour, gave an insight to visitors of the formation days of Palm Beach SLSC.
Results, pictures of some of the action and more as this Issue's Pictorial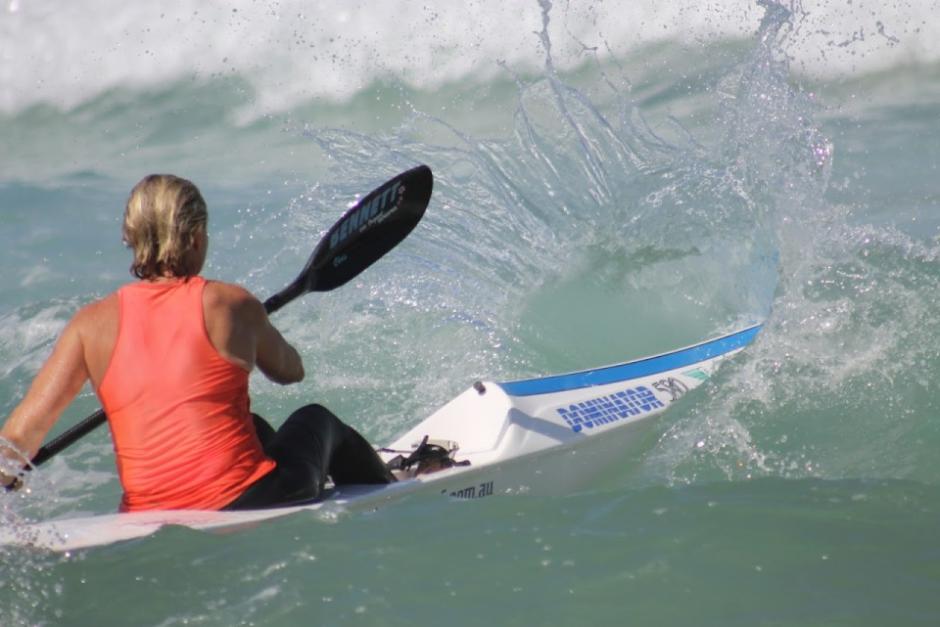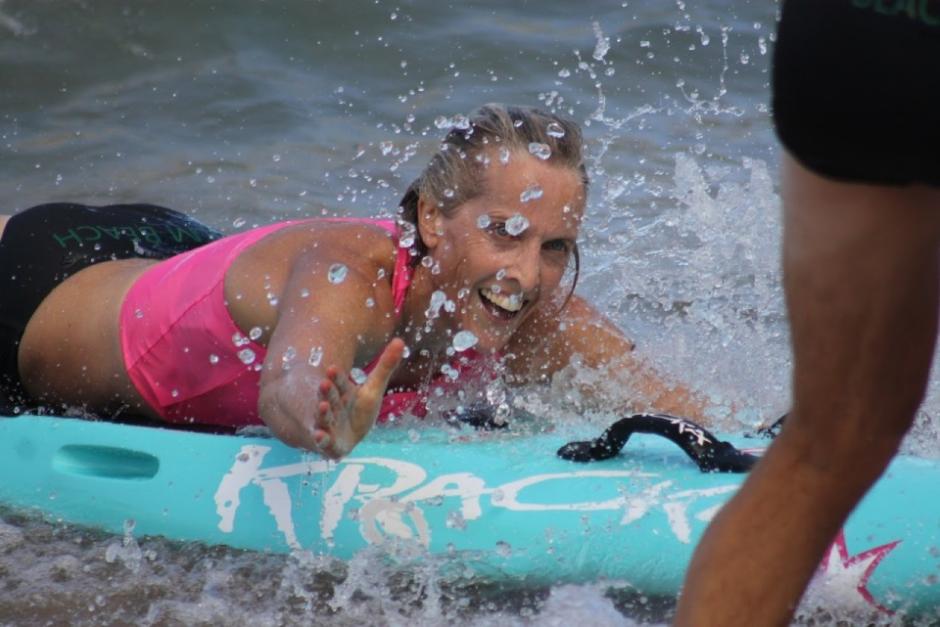 Top: Christine Hopton, Avalon Beach SLSC, part of the winning Masters Team for Newport SLSC, making water into surf ski art
Above: Fi Rae Palm Beach SLSC Master member epitomising the fun this carnival is about - A J Guesdon photos
Australia Day 2016 Breakfast at the Beach and Citizenship Ceremony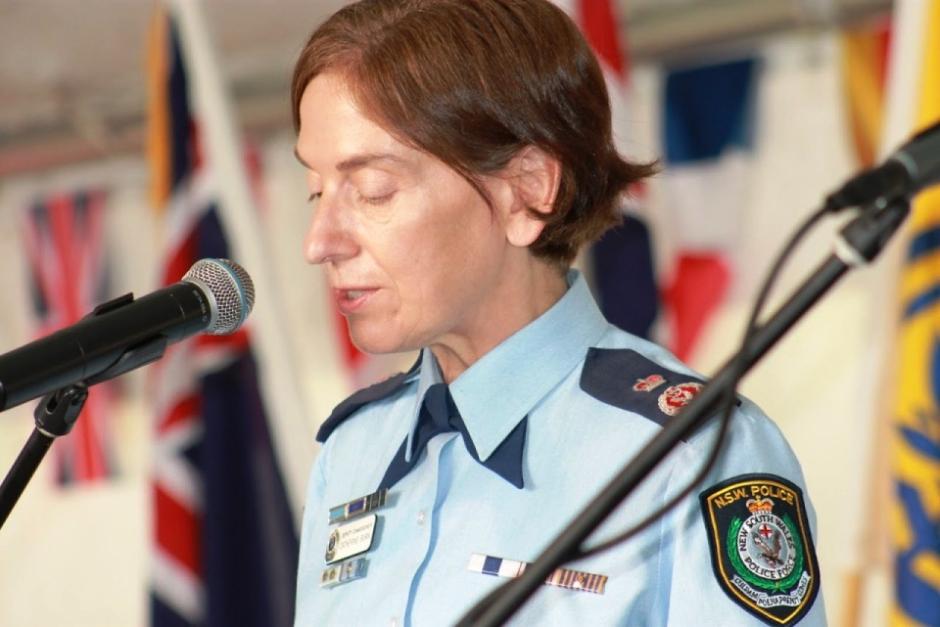 Pittwater's Australia Day Ambassador for 2016, Acting Commissioner Catherine Burn APM
Bert Payne Reserve, Newport Beach attracted over a thousand residents on Tuesday January 26th for the annual Breakfast by the Beach provided by the joined teams of local volunteer organisations. Great food, good music, face painting and rides for youngsters, volleyball and games ensured those who came to relax enjoyed themselves.
A community affirming Citizenship Ceremony undertaken by people from every corner of the world was preceded by an inspirational Formal Address from Acting Commissioner Catherine Burn APM.
The festivities were also a chance for the Pittwater Mayor Jacqueline Townsend to introduce the Pittwater Australia Day Award winners to the and applaud those who received Australia Day honours, Tamara Sloper Harding being awarded an OAM for her work for the people of Soibada and Timor Leste and Harvey Rose a posthumous OAM for all he had long inspired in Pittwater.
Acting Commissioner Catherine Burn APM full Address, the list of Pittwater Award Winners, Nominees and Australia Day Honours 2016
Families looking for photographs of yesterday's festivities (26.1.2016) for their own family albums will find images to download at Pittwater Online News Photo Albums website here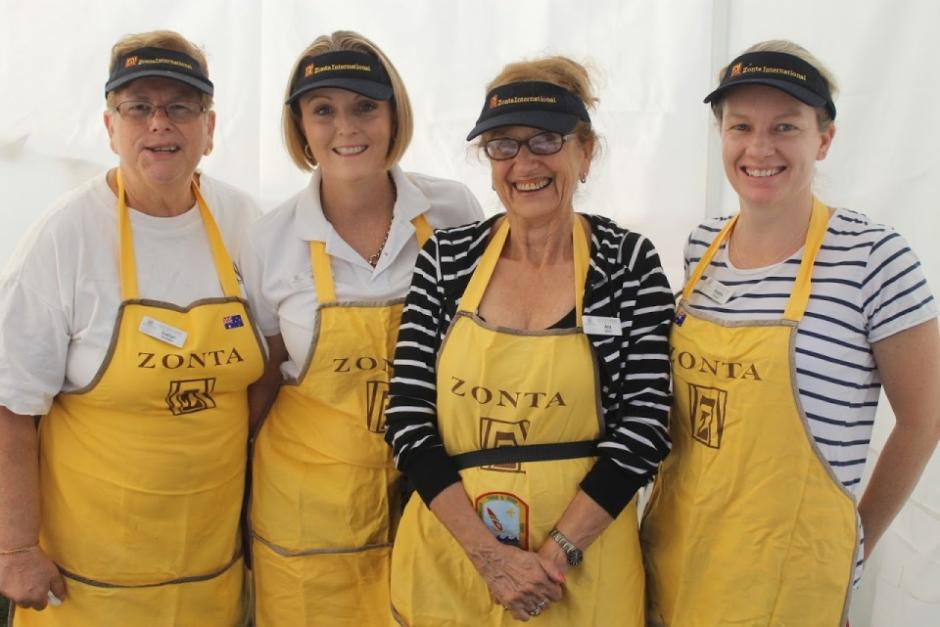 Members of the Northern Beaches Zonta Club at Newport serving up breakfast. Tickets for the annual International Women's Day Breakfast at RPAYC are now on sale - details in Events and Community News pages
Palm Beach's Four Surf Boat Teams Representing NSW at Interstate's 2016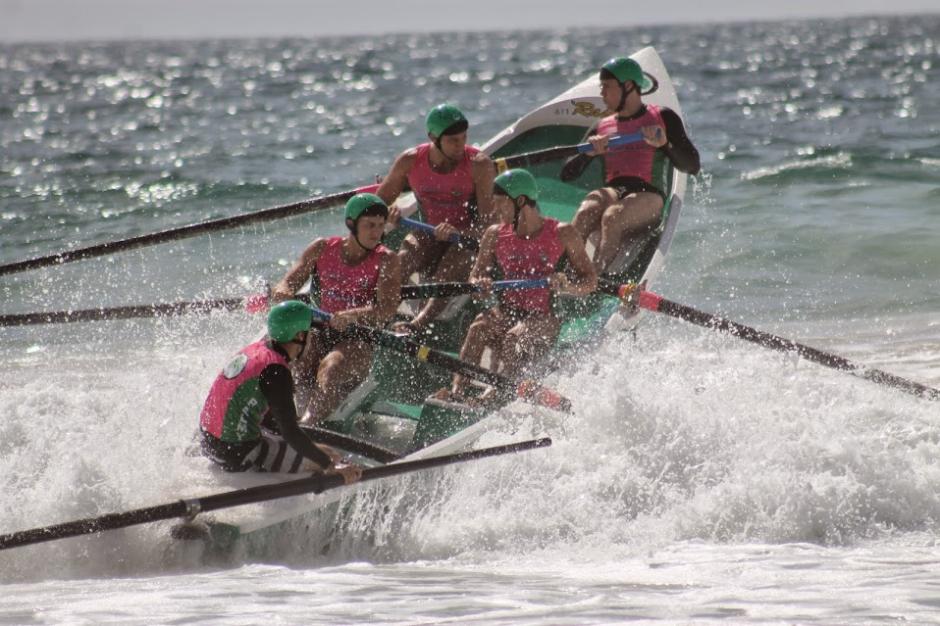 On Friday Surf Life Saving New South Wales announced the 2016 Surf Boat Interstate Crews, stating, " Congratulations to the crews selected in the NSW Surfboat Interstate Team to compete on Friday 19 February at Shellharbour, NSW.
Big surf at Manly Carnival last weekend was the final decider for crews, with the Palmy Army claiming rep rights in all but two divisions. Palm Beach SLSC sweep Peter Spence will be a busy boy at Shellharbour on 19 February!"
Pittwater surf clubs surf boat teams comprise five of the six teams selected, with North Cronulla SLSC's Under 19's, the Purdies, winning the sixth spot. From Pittwater the Avalon Beach SLSC Pinkies will be State Representatives in the Men's Under 23's while Palm Beach SLSC's Under 23 Women, the Pumas, Reserves, the Projects, Open Mens Pidgeons and Open Womens Patriots will be heading north in a few weeks time for the 2016 Interstate Surf Boat races.
We spoke to Peter Spence, Boat Captain at Palm Beach SLSC on Friday afternoon regarding the official announcement.
Results from Manly Team Navy ASRL 23-24 + Freshwater and more HERE
Avalon Quilters 2016 Show - Handmade Quilt Raffle Tickets Now Available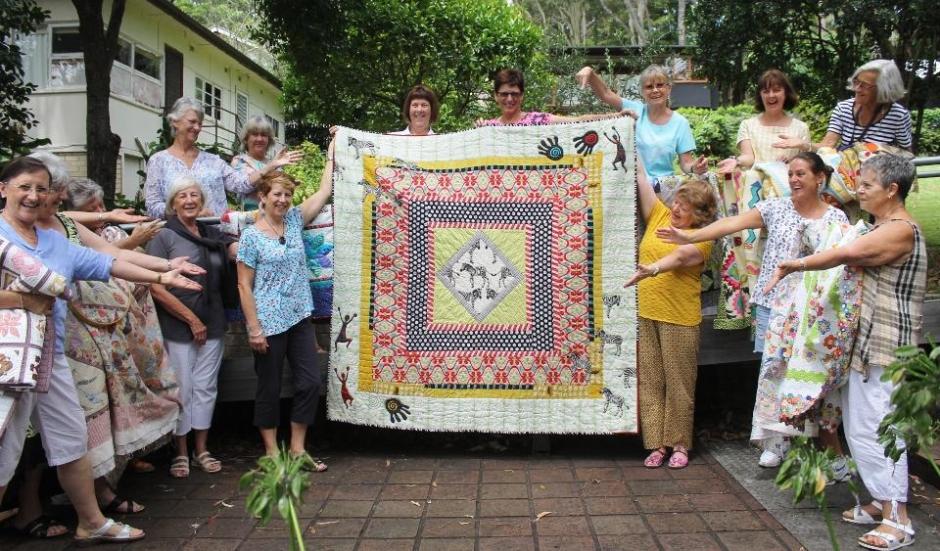 Avalon Quilters members with "Ladies Leaping at the Zebra Crossing".
Avalon Quilters 2016 Show runs March 11-12 in the Uniting Church in Bellevue Avenue, Avalon.
The Quilt for 2016 Raffle is now open, with all funds raised again going to support the vital work of the Quilters nominated chairty, the Australian Mitochondrial Foundation. Tickets for the 2016 Raffle Quilt are now on sale at Avalon Fabrics and Craft (in Amber Waves arcade) just $5 each.
We popped into see the girls this week - pictured here with current works and the wonderful 2016 Raffle Quilt "Ladies Leaping at the Zebra Crossing", to find out who made this year's quilt and what else will be on display at this year's exhibition.
More HERE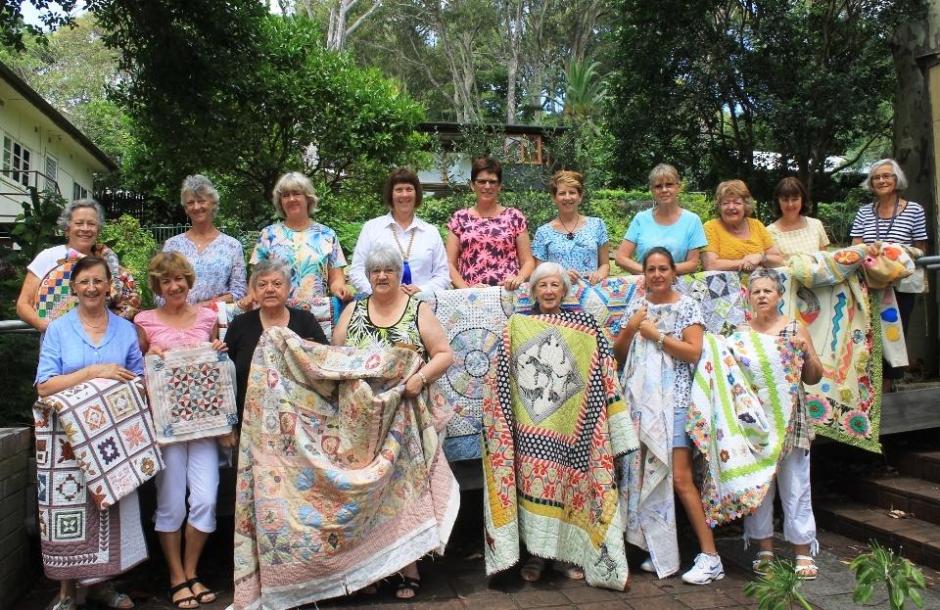 Avalon Quilters Members with their beautiful handmade quilts.
Summer in Pittwater - January 2016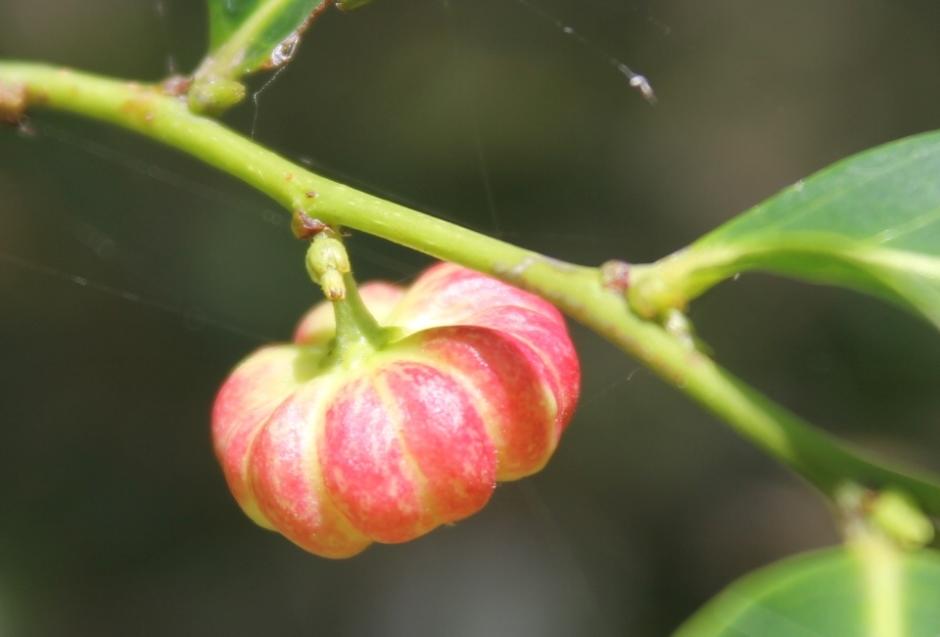 Cheese wheel tree, Glochidion ferdinandi, - Red arils may attract birds and spread the tree's seeds - Summer Fruits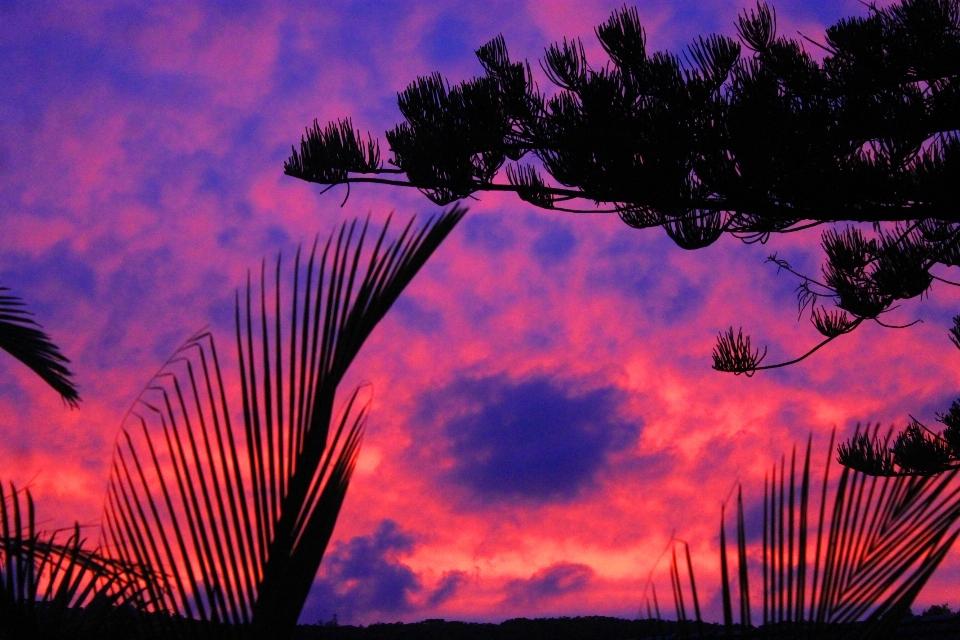 Painters Sky at Dawn, 27.1.2016 - photos by A J Guesdon photo, 2016.