November 29 - December 5, 2015: Issue 242
Dan Fitzgibbons and Liesl Tesch Have Great Opening Day at 2015 Para World Sailing Championships in Melbourne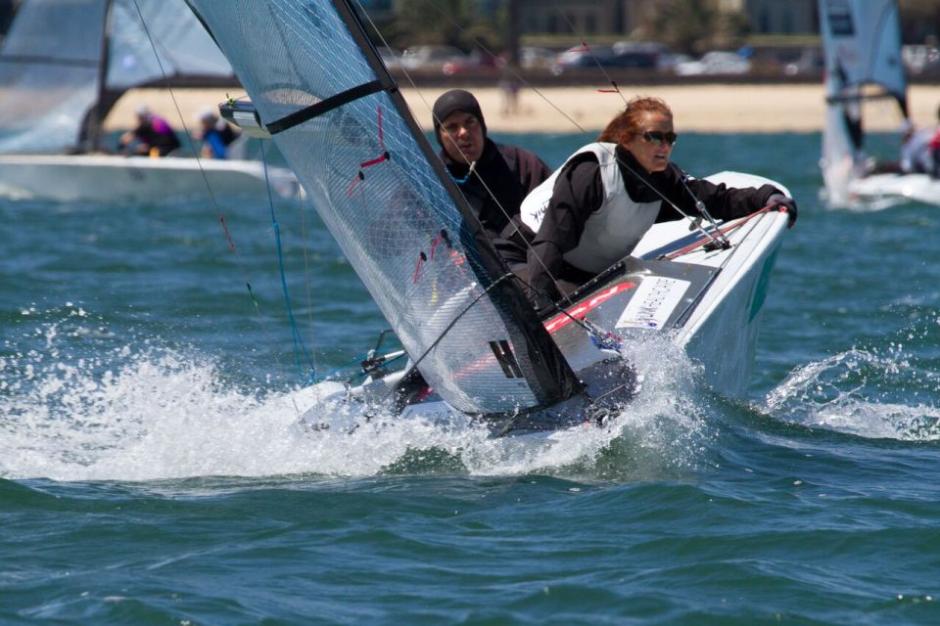 Dan Fitzgibbon and Liesl Tesch racing yesterday - photo by Terri Dodds
The 2015 Para World Sailing Championships will see 142 sailors from 31 nations compete across three Paralympic events in Williamstown, Melbourne, Australia from 27 November to 3 December.
Australian Sailing Team's Paralympic sailors have kicked-off the 2015 Para World Sailing Championships with a bang. London 2012 gold medallists Dan Fitzgibbon (NSW) and Liesl Tesch (NSW) took the lead in the SKUD18 after posting a second and first place in the two races of the day.
"For the first day, we're pretty happy with where we are at and we have a long week ahead. The first race was a bit on the light side and a bit choppy and we came away with a second, which was good to settle in. In the second race we got a bit more wind, 12-15 knots and we got away with a win in that one, which was good. We extended on the fleet and we're happy with that," Daniel Fitzgibbon said about the first day of the World Champs.
Coming into the 2015 Para World Sailing Championships Fitzgibbon and Tesch are holding an unbeaten run and asked about the 'favourites' target on their back Fitzgibbon said:
"We're just trying to do our best and are not too worried about what other people do. We're very self-critical and analyse how we sail."
"We come to Melbourne pretty much every year, so we're comfortable with the venue and comfortable with the water and it's a bit like home. It's not quite Pittwater, but it's quite nice out there, we're comfortable and enjoying the sailing and the Royal Yacht Club of Victoria is pretty awesome," he added about sailing at home in Australia.
More HERE
Whale Beach SLSC to Hold Bronze Training in January: Begin 2016 by Joining the Biggest Team in the World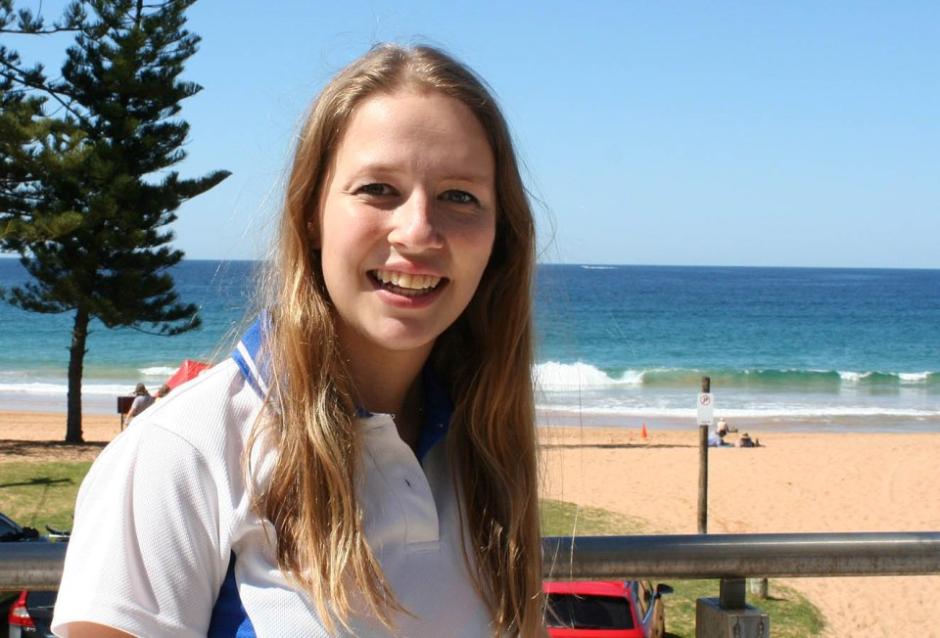 Whale Beach SLSC Training Officer - Georgia Roberts - picture courtesy Rob Berry
The Surf Life Saving Sydney Northern Beaches Branch recently awarded Patrol 6 at Whale Beach SLSC the October 2015 Rescue of the Month for assisting a female who had blacked out after hitting the sandbank and was close to hypothermia. The same patrol team also rescued three swimmers from a rip at the south end of the beach.
The rescues occurred mid-afternoon on Monday October 5th, the first long weekend of the 2015/2016 Patrol Season.
The certificate states: 'The efforts of Patrol 6 on this afternoon were impressive due to the urgency of both situations. If it wasn't for the quick thinking of the surf lifesavers, both incidents could have had serious outcomes.'
Both incidents could have had an even more serious outcome if they had occurred on a beach where trained volunteer lifesavers were not on Patrol.
The Bronze Medallion is the core award for active surf lifesavers. This is an intensive five day program where participants learn valuable surf rescue and safety skills that will not only keep them fit, but, more importantly, may one day help them save a life on or off the beach.
Whale Beach SLSC is offering locals a chance to get their Bronze during the first full week of January 2016. Starting on January 4th, a new Bronze Training Squad commences. Participants engage in a wide variety of activities including:- Safety & well being; Surf Awareness & skills; Resuscitation; First Aid; Defibrillation and basic oxygen; Lifesaving Signals; Run-Swim-Run; Tube Rescue; Board Rescue; Carries & supports; Radio Communication; Patrol Scenarios; IRB Awareness and Communication.
The Surf Life Saving Bronze medallion, a worldwide recognised qualification, is the ultimate course for those wishing to become a Surf Lifesaver.
You must be 15 years and over on the date of your examination to qualify for the award. Successful candidates that are still in secondary school can also use this qualification as part of their Duke of Edinburgh Award.
If you want to do something positive to begin your New Year, and join a Team who will be mates for life, email the great people at one of our most beautiful beaches: info@whalebeachsurfclub.org and begin 2016 by investing in yourself and everyone you may ever meet by putting on that red and yellow cap.
More HERE
School's Almost Out for... SUMMER!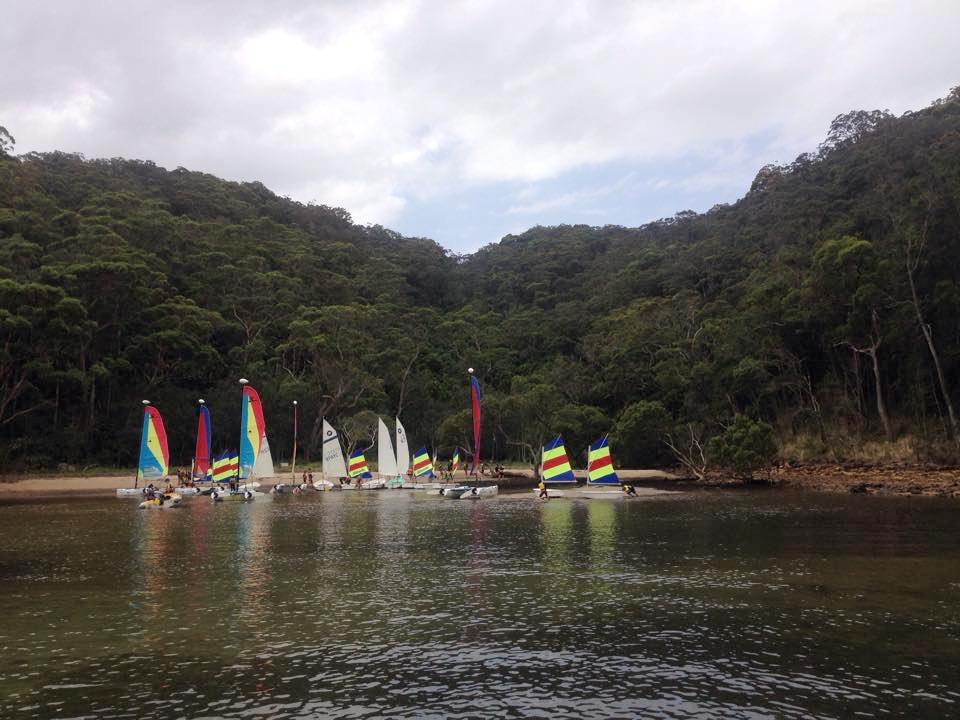 Newport public school enjoying their last sail of the term - picture courtesy RPAYC, 2015
Summer begins this Tuesday and we're in for a hot one with hopefully enough rain to keep everything green.
It's just three weeks until all Pittwater Schools break up for the Summer holidays. There are heaps of activities coming up at local sailing and sporting clubs as well as a great range of activities Pittwater Council is putting on as part of Summerama.
Christmas Carols, Markets, a Kids Discos, fun outdoor walks and tours, as well as 2016 events are already coming in - almost time to exhale, inhale and dive into a Pittwater Summer Fest!
Pittwater Sailors Get Ready to Go Extreme Sailing on Sydney Harbour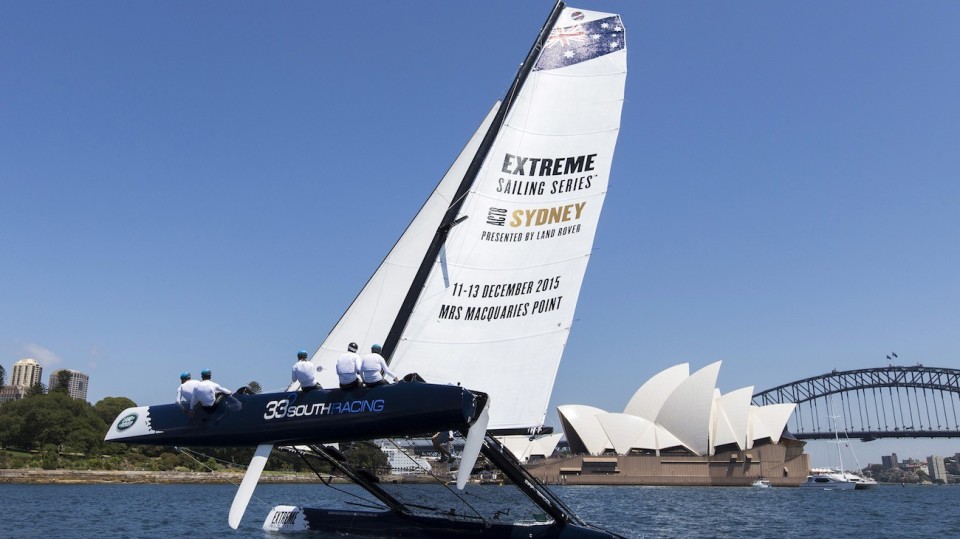 33 South Racing in Sydney Harbour this week preparing for Extreme Sailing Series Finale in December - Photo by Andrea Francolini
Australian crew gets ready to go Extreme Sailing on Sydney Harbour
From: Extreme Sailing Series
With just under two weeks until the start of the Extreme Sailing Series™ 2015 season finale on Sydney Harbour, a local wildcard entry of Aussie sailors is beginning an intensive training build-up to try and spring a surprise on some of the best multihull sailors in the world.
While much of the focus will be on Leigh McMillan and his impressive crew on The Wave Muscat, as McMillan tries to close out an unprecedented third Extreme Sailing Series championship, local eyes will be on Katie Spithill and her newcomers on board 33 South Racing.
Match racing champion Spithill, who started sailing at Elvina Bay in Pittwater and is sister to America's Cup-winning skipper James, will be the only female skipper in the high-octane Extreme Sailing Series fleet.
She leads a star-studded crew that includes Volvo Ocean Race veteran Stacey Jackson, World Match Racing Tour sailor Henry Kernot and 505 Champion Luke Payne for the four-days of super-fast racing starting on December 10th.
As the wild card entry for the final regatta of the eight-stop global tour, Spithill knows they have a lot to learn, something she was happy to acknowledge after their first outing in their Extreme 40 thoroughbred catamaran in a blustery 20-knot breeze on Sydney Harbour.
"After the boat was put together we were itching to get her in the water to see how she goes," said Spithill. "It's great fun, but as a race team we've got a steep learning curve ahead of us if we are going to train enough in the coming month in order to be competitive against such a high-level fleet."
The Extreme Sailing Series racecourse area will be set on Farm Cove, within touching distance of thousands of shoreside spectators, who will be able to watch the action and cheer on the local team from the free-to-enter public race village at Mrs Macquaries Point. The village will be open daily from 10.00am, from 11-13 December 2015.
Summer in Pittwater: December 2015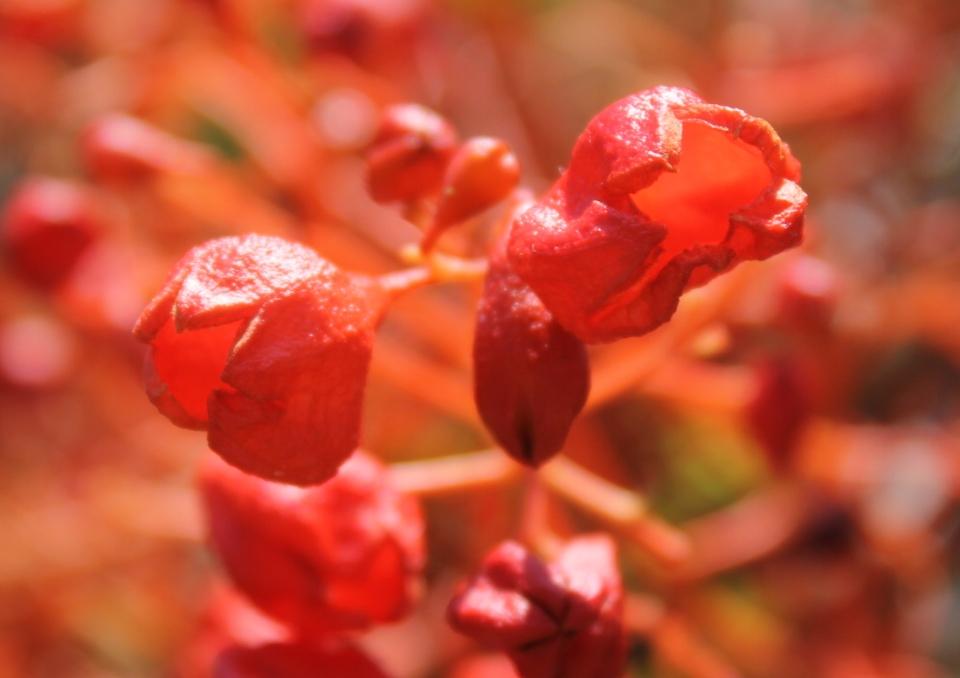 Illawarra Flame Tree flowerings this week - let's hope this is the only trees aflame we see this Summer - AJG Pic.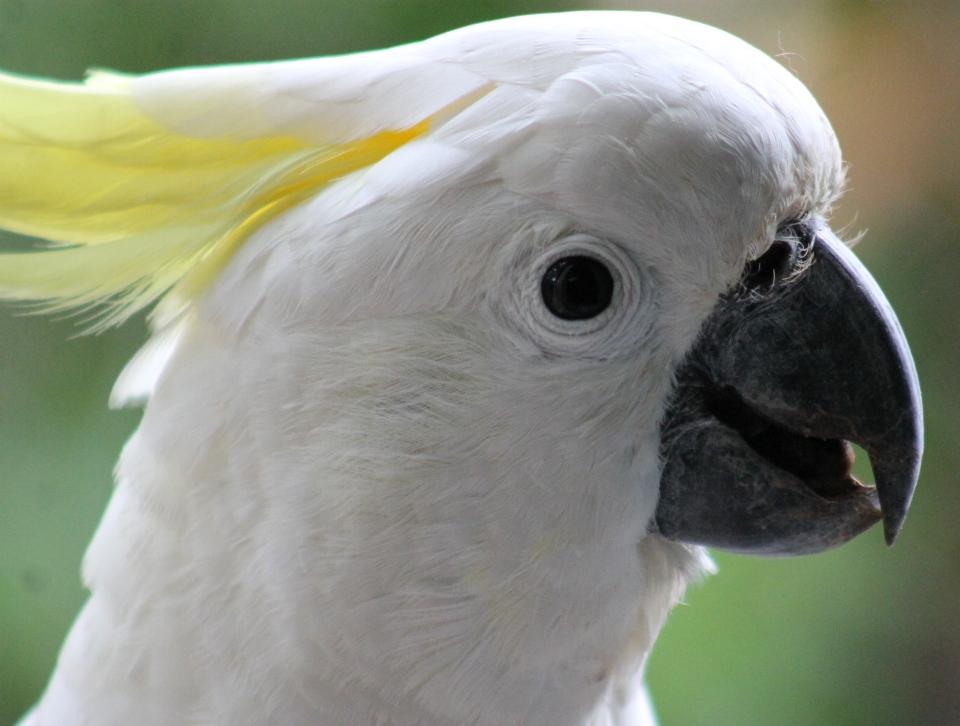 Sulphur-crested cockatoo - please fill up your bird baths and leave shallow drinking dishes in shade for our local birds during hot days this Summer. A J Guesdon picture 26.11.2015
Pittwater Online News is Published 8 a.m. Every Sunday Morning and is By, For and About Pittwater - and all that adjoins her green hills and blue waters.
8 a.m. - Winter and Spring - 6 a.m. Summer and Autumn