May 3 - 9, 2015: Issue 212
Avalon Beach SLSC's 90th Anniversary Dinner and Dance Brings Together Legends from Near and Far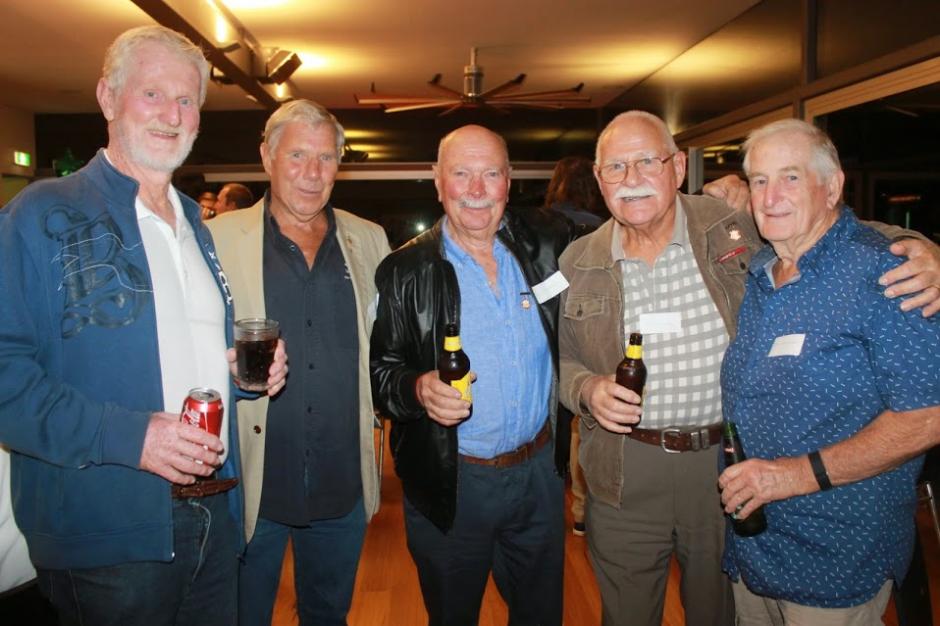 John Towner, John Greaves, Don Mitchell, Bob Head and Jim Burgess - A J Guesdon picture
Avalon Beach SLSC's 90th Anniversary Dinner and Dance Brings Together Legends from Near and Far
May 3, 2015
On Friday evening Avalon Beach SLSC held its 90th Anniversary Celebrations for members of the club. A great meal and a fine band brought together Life Members with current patrolling members in every room of the new clubhouse.
In the boatshed the handing over of a newly arrived IRB, one of this club's greatest contributions to Surf Life Saving through Warren Mitchell, took place.
Avalon Beach RSL has contributed towards a brand new inflatable rescue boat (IRB) for Avalon Beach SLSC which arrived just over a week after being manufactured.
One of the Directors from Avalon Beach RSL, Bob White, attended the handing over of the new rescue vessel, christening the new addition to the club's capabilities with a bottle of champagne. All present at the official handing over traditionally take a sip of this bottle for luck.
Avalon Beach RSL also provided funding for a new Defibrillator for the surf club. Defibrillation is a common treatment for life-threatening cardiac dysrhythmias, ventricular fibrillation and pulseless ventricular tachycardia. Those utilised by our surf clubs are geared towards an aquatic and sandy environment and their use is part of training for surf lifesaving members where participants are given the knowledge and skills to ensure the treatment of a person suffering cardiac arrest.
Last yearAvalon Beach RSL club provided a new motor for the surf club as well.
The ClubGrants program provided the funds needed for these new additions. Last year registered clubs allocated more than $100 million to community groups, charities and sporting teams across NSW, with Surf Life Saving a focus of the ClubGRANTS Program
Avalon Beach RSL has been a long term participant in the scheme and its contribution to local community facilities and clubs was recognised on April 22nd 2015 when ClubGrants announced the club has been recognised as one of the top 5 most popular clubs in the state, making the finals of the prestigious 2015 People's Choice Competition.
Coming a long way since its inception in 1950 with a shed as a club house, this is the first time Avalon Beach RSL Club has made it to the finals of the People's Choice Competition. The club now has a nervous wait ahead to see if they'll take out the top prize at the Clubs & Community Awards night on Friday 8 May. More on that below.
The new IRB hand over comes on a very fortuitous weekend, not only are Avalon Beach SLSC celebrating their 90th Anniversary, but the IRB shall have a second christening of sorts today as Peter Akehurst related when it is taken to Caves Beach for the opening weekend of the 2015 Inflatable Rescue Boat (IRB) Premiership Series. More on that below too.
Mr. Akehurst explained that the IRB this one replaces is being donated to The Lakes Entrance SLSC in Victoria as that was Surf Life Saving is all about. Even though Avalon Beach SLSC works hard to ensure they raise funds to maintain their equipment, or meet around half the cost of any new IRB etc., they maintain the ethos of helping their brother clubs and are glad the six year old IRB will be put to good use. Avalon Beach SLSC gave another IRB to another club, Sussex Inlet, six years ago, and that boat is still on the beach being used right now, with 'sponsored by Avalon RSL' all over it as well.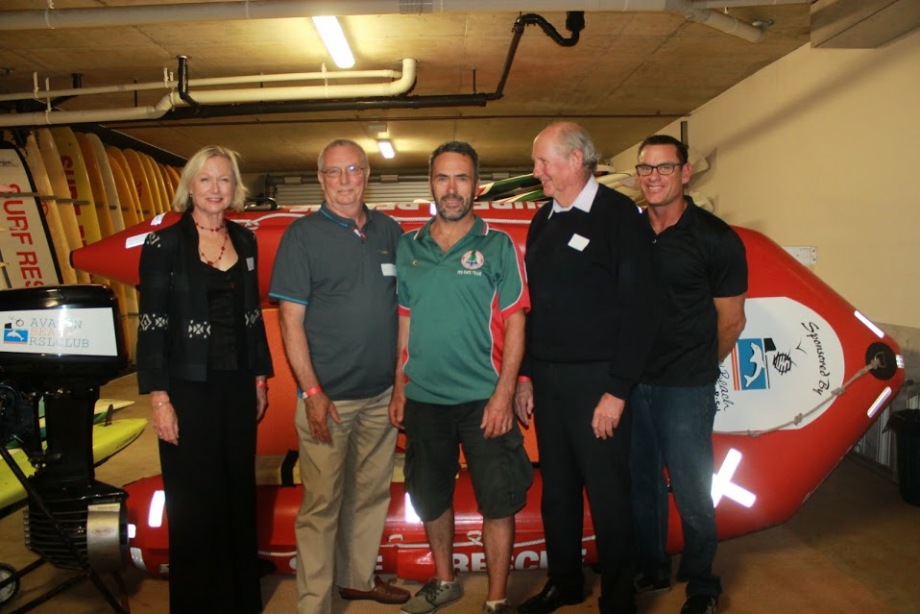 New IRB
Don Mitchell, brother of Warren Mitchell, who had travelled from Bicheno, Tasmania to attend the 90th Anniversary Celebrations, and related a little about the launch of the rubber duckie off Avalon Beach:
"I was the bowman on the 13th of November, 1969. My daughter, who was born on the 9th, had just come out of hospital, so about four days later. Warren had this rubber duckie, a Dunlop boat, and an old Evinrude motor, and we launched it here. We'd used it over in England, on the Cornish beaches, and brought it back here."
Friday night's celebrations were all about that wonderful community resource and meeting place that grows youngsters into outstanding adults and exists to serve those who get into difficulties in the waters off our beaches.
Avalon Beach SLSC came from community members, attracted people from further afield to keep going what should never cease during WWII, some of whom then moved here permanently, has records in rescue, surf sports and developments for surf life saving itself that tell of the acumen, speak of the skill and fitness, and passionate commitment that has come from past years and dynamically invests today with the same 'right stuff'. Examining one single member you find knowledge of the ocean and the beach from constant immersion in it, levels of fitness that gains local, state, national and world firsts, and intelligence that fills the professional ranks in every aspect of what humans can do when not on a voluntary Patrol. Then put all those individuals together, as one team, with one objective, that has been refined and refined for 90 years, who all get on as one family…
'Pretty amazing' wouldn't cover it. And yet it's hard to get a single one of them to acknowledge how great they are.
The most repeated answers are 'I love it for the camaraderie, fitness, skills learnt' and 'it's a lifestyle' but mostly 'I wanted to put something back into the community'.
Christine Hopton, President of the Avalon Beach SLSC, gave a short speech after the wonderful paella dinner made by Food Stuff of Mona Vale, reiterating the strengths of this great surf life saving club and thanking everyone for their continued support. Along with reminding members to use the wonderful facilities of the clubhouse, a few attending Life Members, legends by any other name, were singled out and their contributions shared. John Towner, Trevor Palmer, Bob Head, Steve Davy (Bravery Certificate from Royal Shipwreck Relief & Humane Society of NSW – 1965) all Life Members, were just a few mentioned.
Geoff Searl, official Historian for Avalon Beach SLSC, has focused on some of these wonderful people as one part of the 90th Anniversary Exhibition as well, gathering and displaying parts of their stories as well as celebrating other strengths of this club.
It's well worth popping in today to take a look if you haven't already. This Exhibition is open to the public and you can even have a glass of wine later this afternoon as the bar is open to the public after 4 p.m.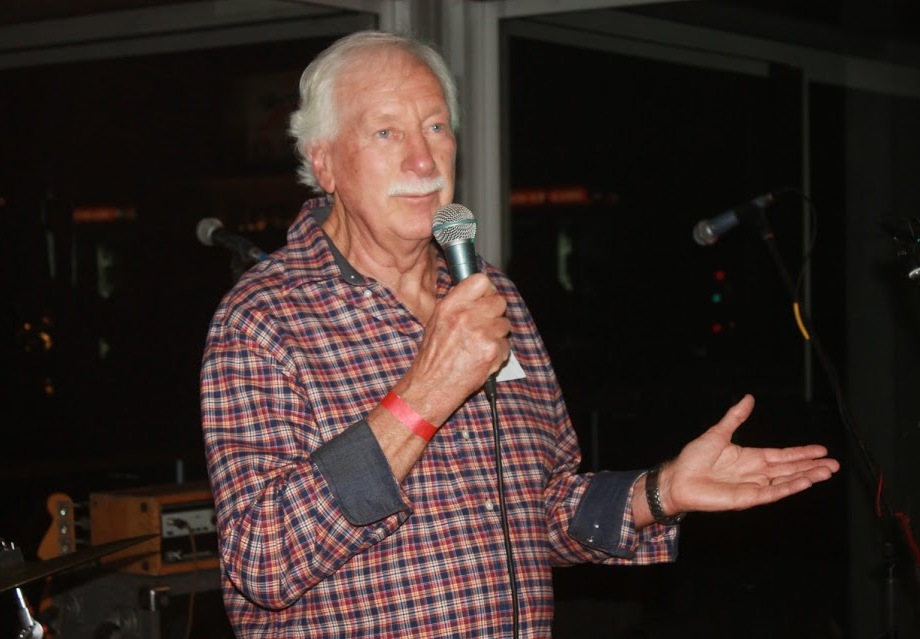 Life Member Roger Sayers made a short speech as part of Friday's celebrations:
"Thank you all for coming this evening. It's wonderful to see such a wide age range here from Life Members to our younger members. It is also wonderful to hold this 90th Celebration in our new clubhouse. The old one held a lot of memories, wonderful memories, but this one is better. It is a focal point for the community as well as the surf club.
A surf club isn't just a building though, it depends upon the members, past and present. Our present members were closely involved in having this new clubhouse built, but the whole community and our surf club members were involved in getting this club built. If it wasn't for this team effort it wouldn't have happened.
Similarly, this club is built on the imprint of the club prior to it where other members did the same thing. In turn, that was an extension from an earlier building and that began from the meeting of those who gathered on the steps of a home in Avalon.
This club has had a lot of things to celebrate in those 90 years. One that stands out in my mind is Warren Mitchell's introduction of the rubber duckie to surf rescue. This literally revolutionised rescue methods in Australia and in other countries around the world.
Second on my list would be the club's role in the introduction of Malibu surfboards to Australia because I'm a surfer first and foremost. I became a surf club member later in my life and it's the best thing I ever did, no two ways about it.
The introduction of these surfboards revolutionised surfing in Australia and so this club has had a role in two key aspects in surfing and surf life saving in Australia.
There is of course all the rescues that have been performed here. Avalon Beach is a dangerous beach and is categorised as one of the more dangerous ones on out coast. We have a number of awards on our halls in recognition of the service that has been done here, including our first one, awarded to Steve Davy.
These things deserve recognition because they are the main reason the surf club is here.
Last, but not least, are the competition medals that we have. We've won an awful lot of World Championship medals, Australian and State Championship medals over the years.
Competition is great for team building, club spirit and morale, fitness and rescue capability. Which are, again, the main things that we are here for.
I'd like us all to be aware that all that work has not just been present members but many previous members of the club. And so, on our birthday, I'd like to suggest that we all charge our glasses and have a toast to 'past and present members'!"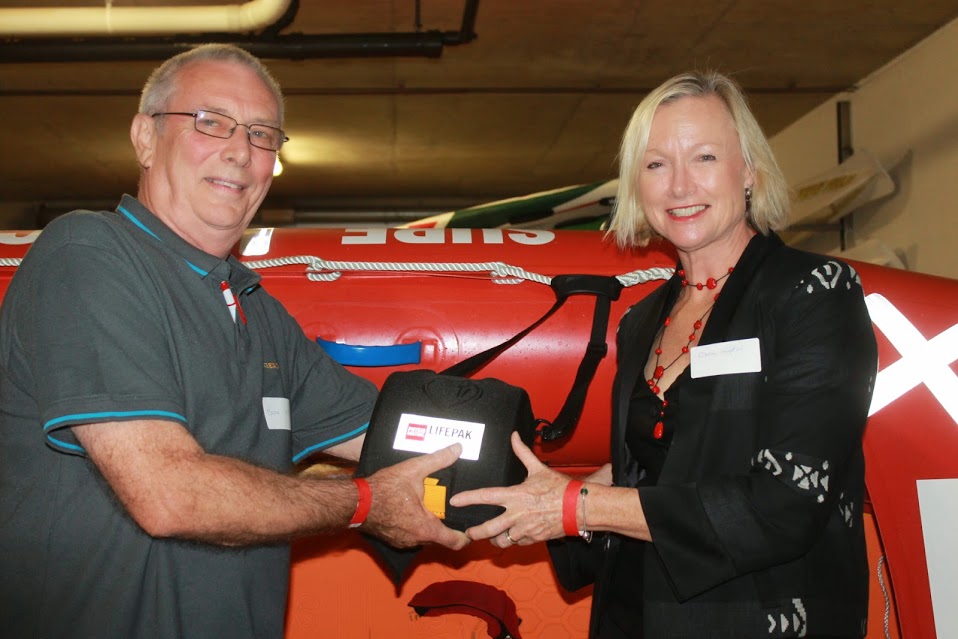 Bob White presents new Defibrillator to President f Avalon Beach SLSC, Chrisitine Hopton.
Pittwater Online News - few photos from Friday Evening for Avalon Beach SLSC members to help themselves to HERE
_________________
Extras:
IS AVALON BEACH RSL CLUB BETTER THAN ALL THE REST?
Wednesday 22 April 2015: Clubs NSW Media Release
Clubs NSW CEO Anthony Ball said the 2015 People's Choice has broken records, receiving thousands more votes than last year's competition.
"The overwhelming community response to the People's Choice Competition is proof of how popular and loved registered clubs are in the community," he said. "With so many votes coming in right up till the last minute it was a tight contest and a great achievement for Avalon Beach RSL Club to make it into the top 5.
"People are truly passionate about their local clubs. From bowling clubs to RSLs to leagues clubs, there's clearly a lot of people in NSW who believe their club is the best. "Avalon Beach RSL Club isn't the biggest club in the state, but their passionate staff and focus on quality dining and entertainment has proved popular with members, inspiring them to get behind the club and vote," said Mr Ball.
The 5 finalists in the 2015 ClubsNSW People's Choice Competition are;
Avalon Beach RSL Club
Baulkham Hills Sports Club
Halekulani Bowling Club
Shelly Beach Golf Club
Wyong Rugby League Club
One lucky person who voted for their favourite club will win a dream holiday for two to Hamilton Island, including return flights, transfers, luxury accommodation and more valued at $10,000, as well as an additional $10,000 donation to a registered Australian charity of their choice.
______________________
Rubber Duckies Return To Caves Beach For Racing Season Opener
Fri 1 May 2015 - SLS NSW
The sun has barely set on a hugely successful season of summer surf sports, but now attention switches to the opening weekend of the 2015 Inflatable Rescue Boat (IRB) Premiership Series at Caves Beach, where the best-of-the-best racers will go head-to-head in a pulsating weekend of racing.
Points will be at a premium throughout the four rounds of the IRB Premiership Series with every race counting towards the final score, which will determine the overall winners. With next month's State Championships at Mollymook looming on the horizon, the competitors will relish the chance to get out on the water this weekend.
This weekend 19 clubs will take to the start-line and will compete in events designed to simulate real life situation of "Tube Rescue, IRB Rescue, Teams and Mass Rescue".
All events are based on honing the skills of both IRB driver and crewperson to use in real rescue situations.
Caves Beach, Catherine Hill Bay, and Cooks Hill will be out to use their familiarity of the conditions to get their campaign off to the best possible start, while defending champions Kiama Downs will be out to continue their dominance of recent seasons.
As always there will be Sydney clubs keen to show their talents, with the "triple ns" of North Cronulla, Newport and North Curl Curl all entering teams.
Competing clubs will be competing for more than just pride throughout the four-part series with generous prizes on offer throughout the competition. As well as vouchers at each of the events throughout the campaign there will be two IRB motors up for grabs thanks to the support of Tohatsu Australia.
At the conclusion of the final round an IRB motor will be presented to the overall premiership club in the standings, with the second one going to the "most deserving club." This award is aimed at encouraging smaller clubs and those new to the sport to enter the state's premier IRB racing event.
NSW Surf Sports Coordinator Rob Pidgeon believes it will be a highly competitive and open series of racing, with talented IRB crews determined to showcase their skills.
"It's going to be an exciting series of racing and at this stage of the season no one knows who the favourites are. There will be some veterans of the series keen to prove their title credentials early, but also there could be some undiscovered talented teams. That's the beauty of this sport,"
"We are looking forward to a highly competitive Premiership Series starting this weekend at the beautiful Caves Beach, and continuing right throughout the four rounds. I would just like to wish all the competitors the very best of luck," Mr Pidgeon concluded.
Competition gets underway at Caves Beach this Saturday 2 May at 10.30 AEDT before wrapping up on Sunday.
Following the conclusion of this event, Round 2 of the IRB Premiership Serieswill heat up on May 16 at Windang in the Illawarra Branch before races at Terrigal and Kiama Downs round out the action packed series.
For more information please visit the Premiership Series Page
Results from Round 1 of the 2015 IRB Premiership Series can be found Here
Avalon Beach SLSC 90th Celebrations - Friday May 1st, 2015: A Few Pictures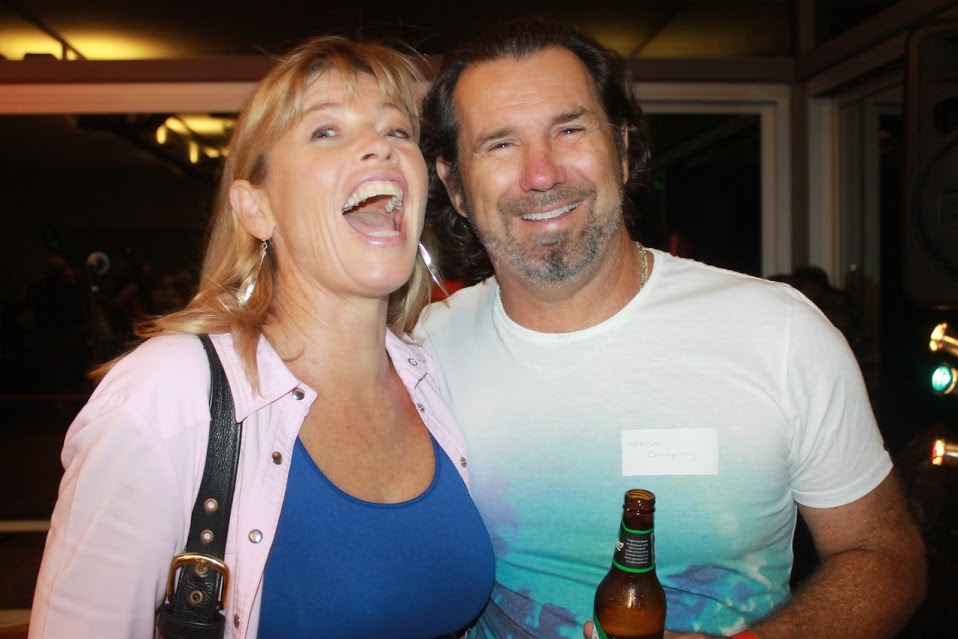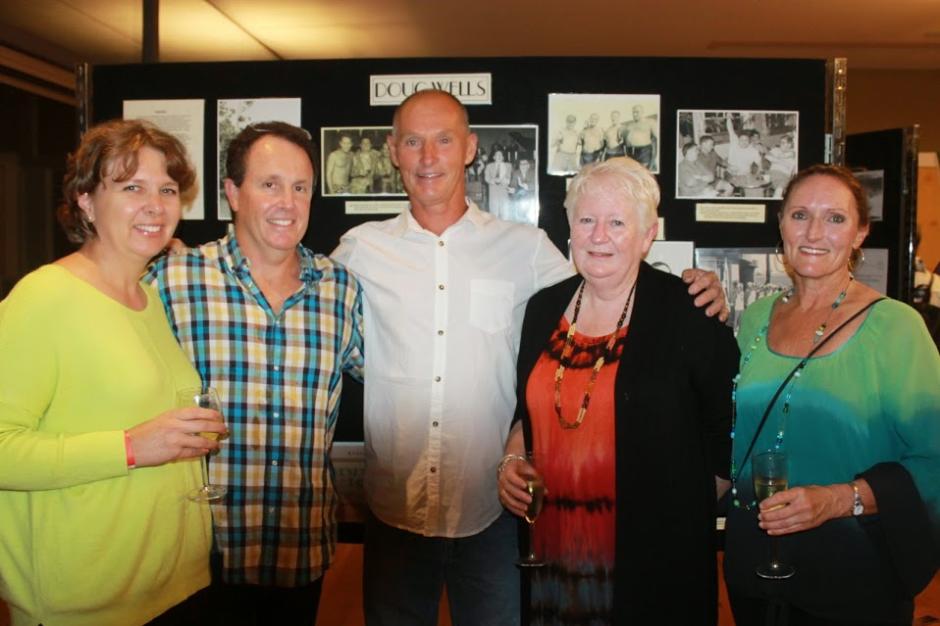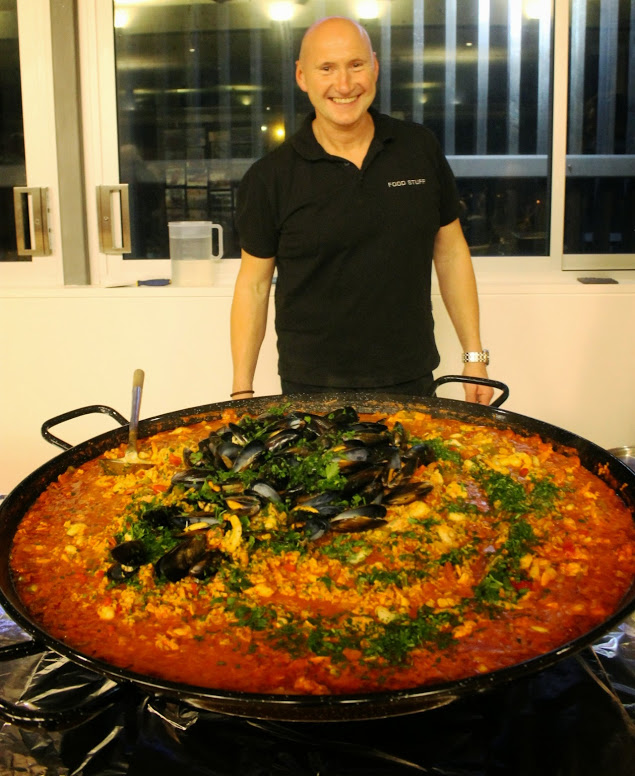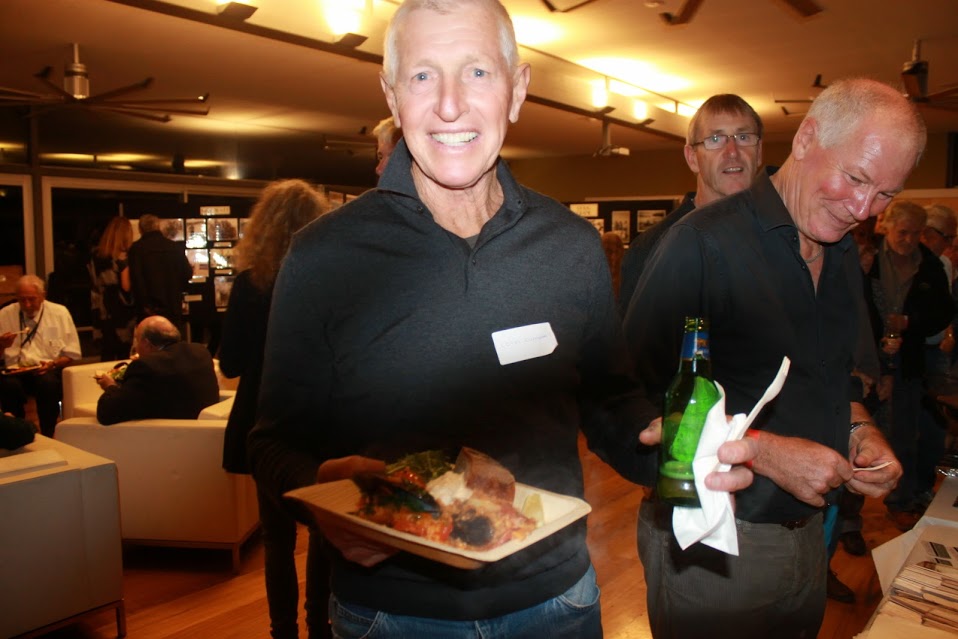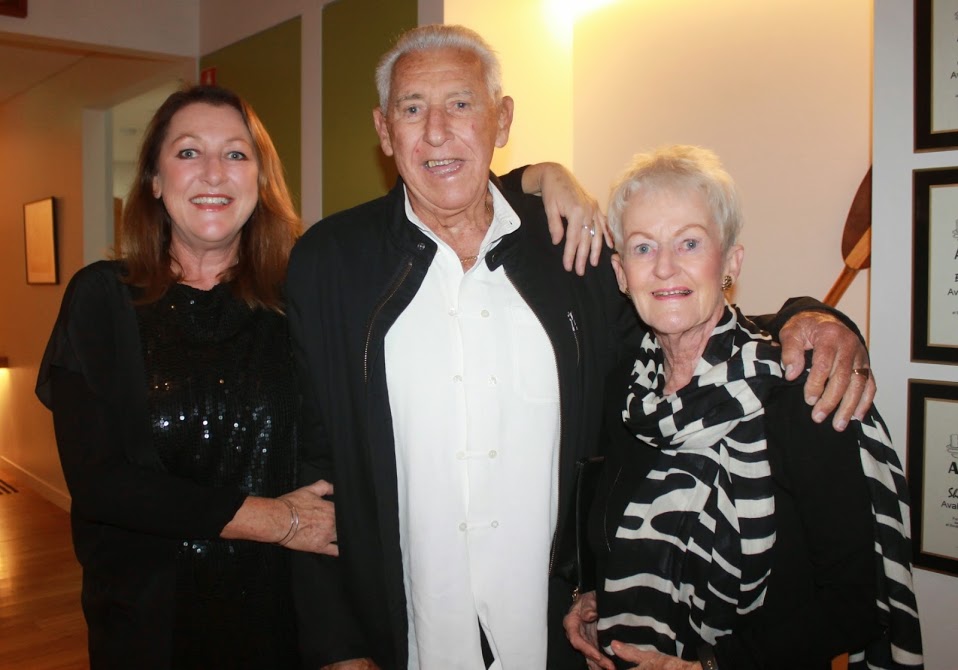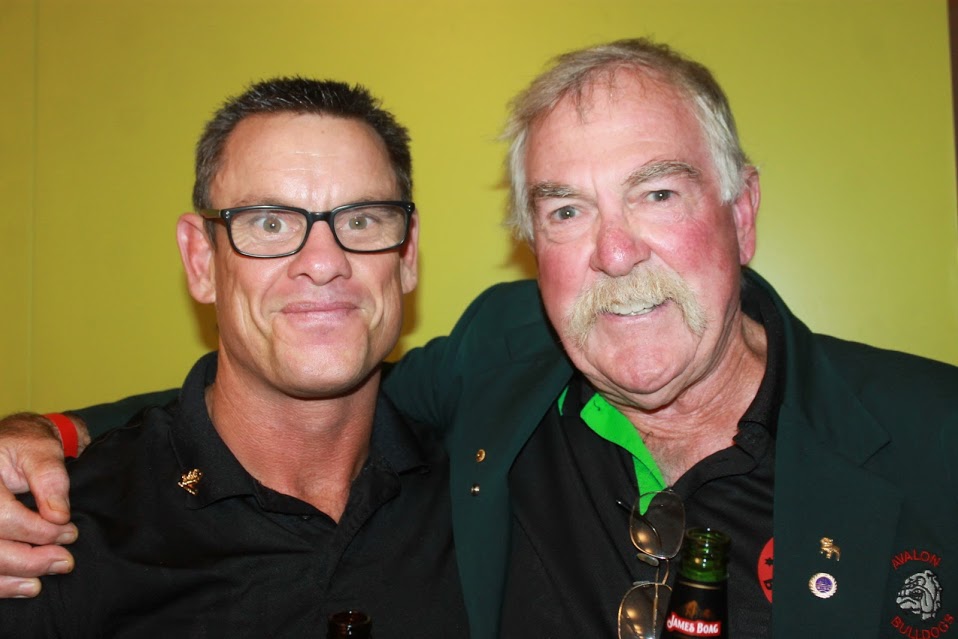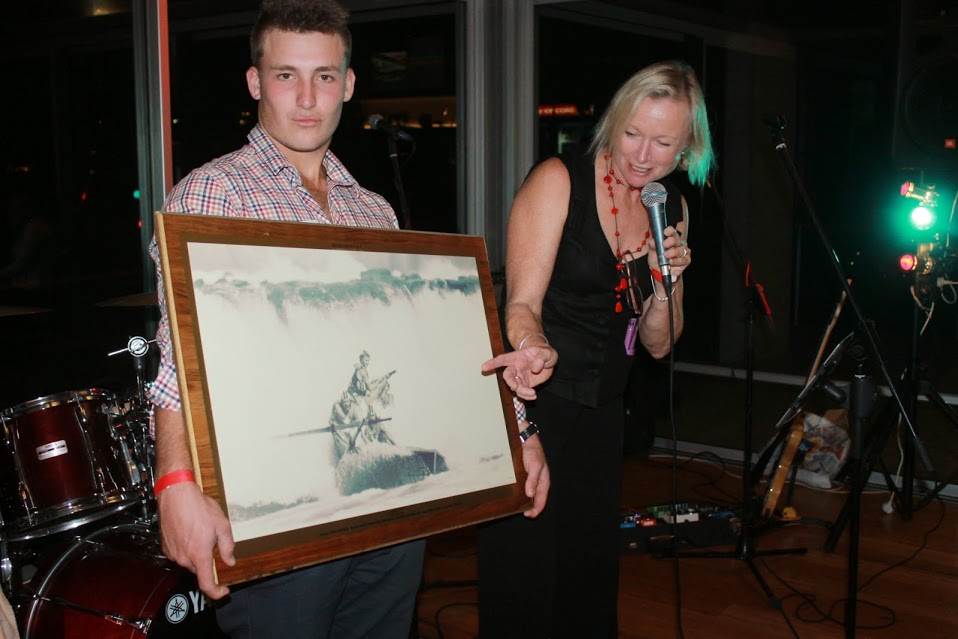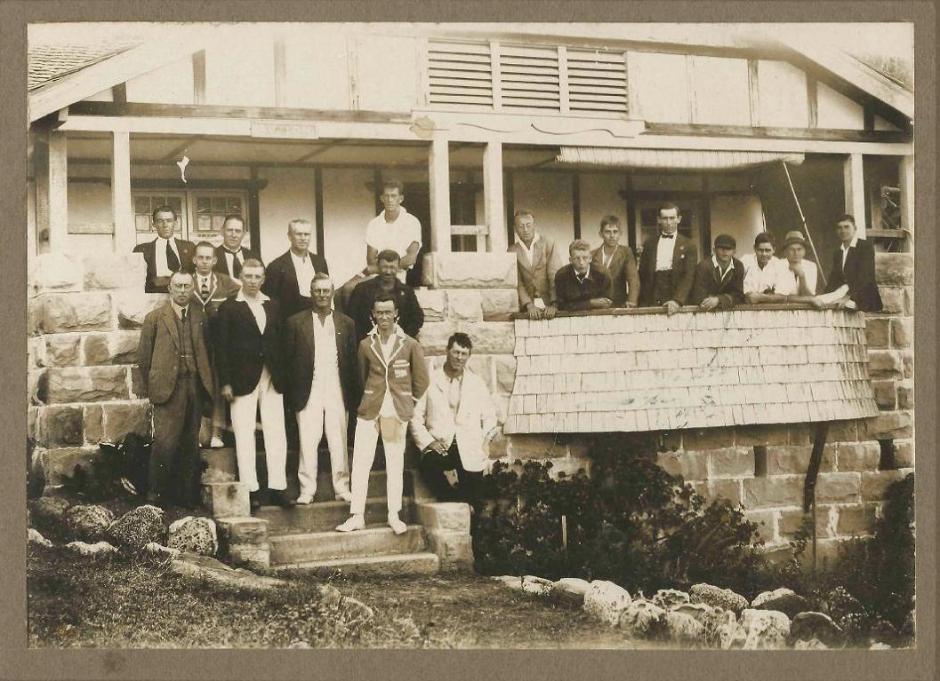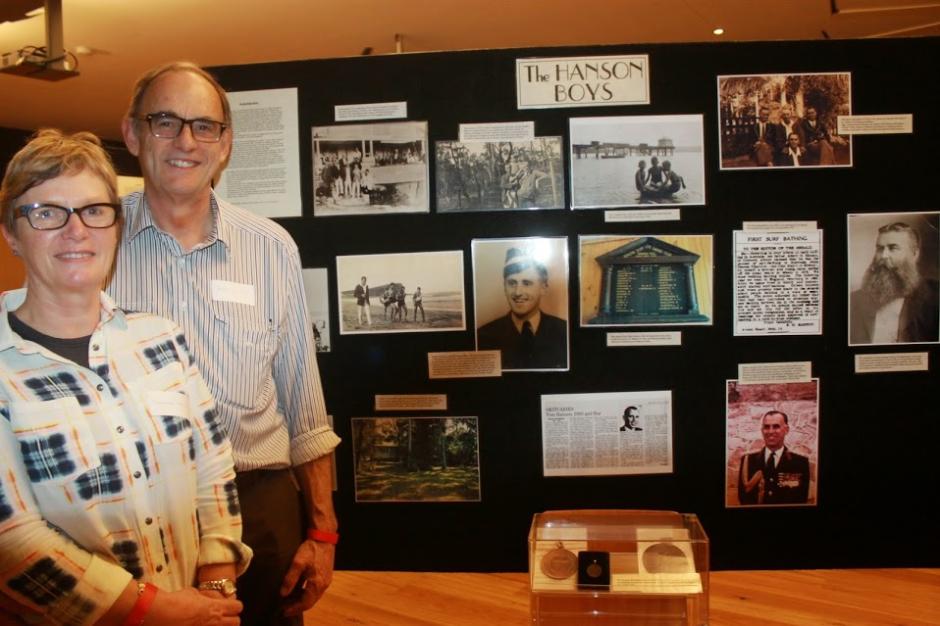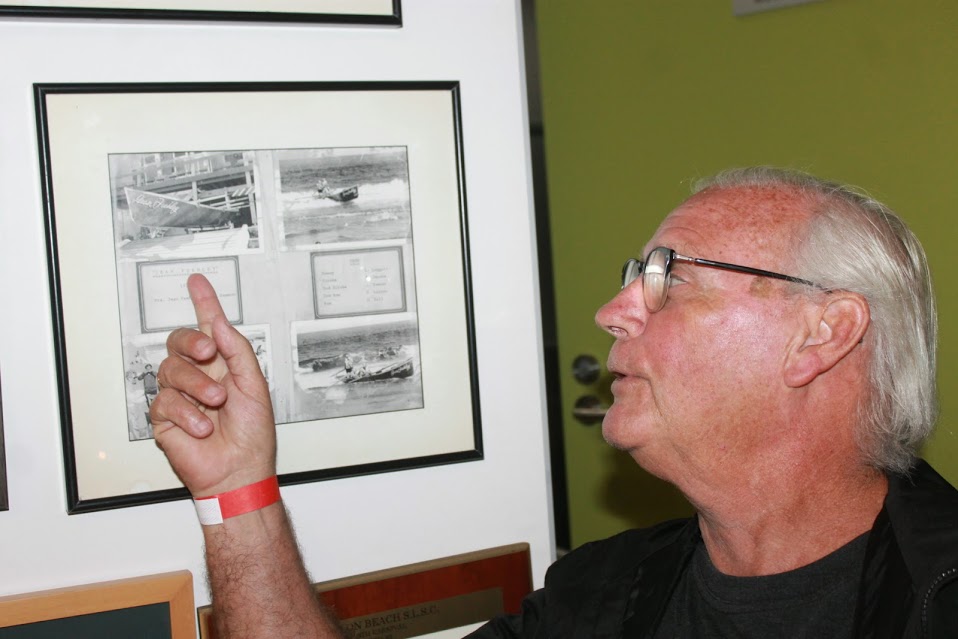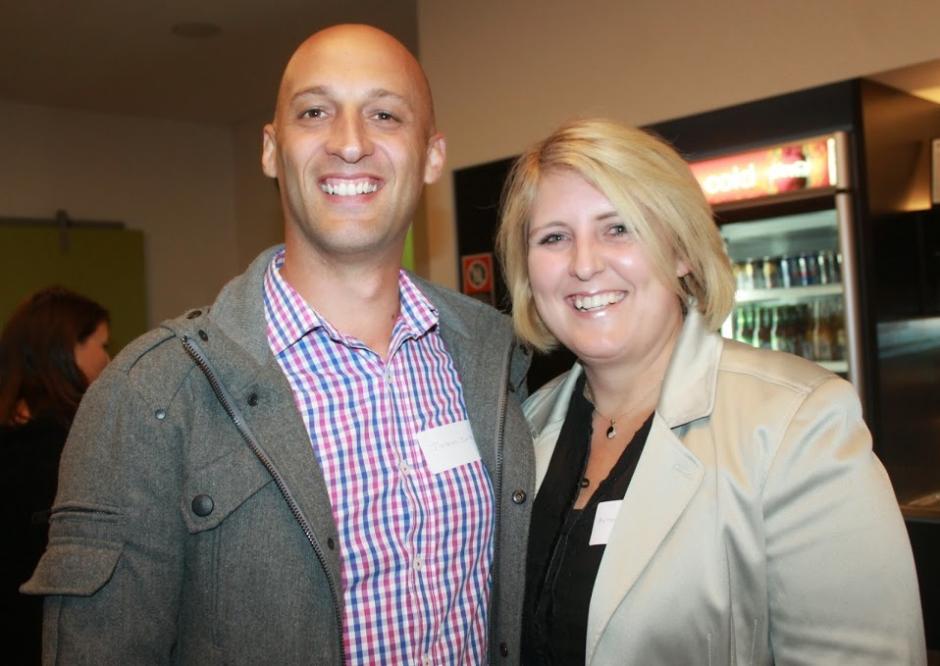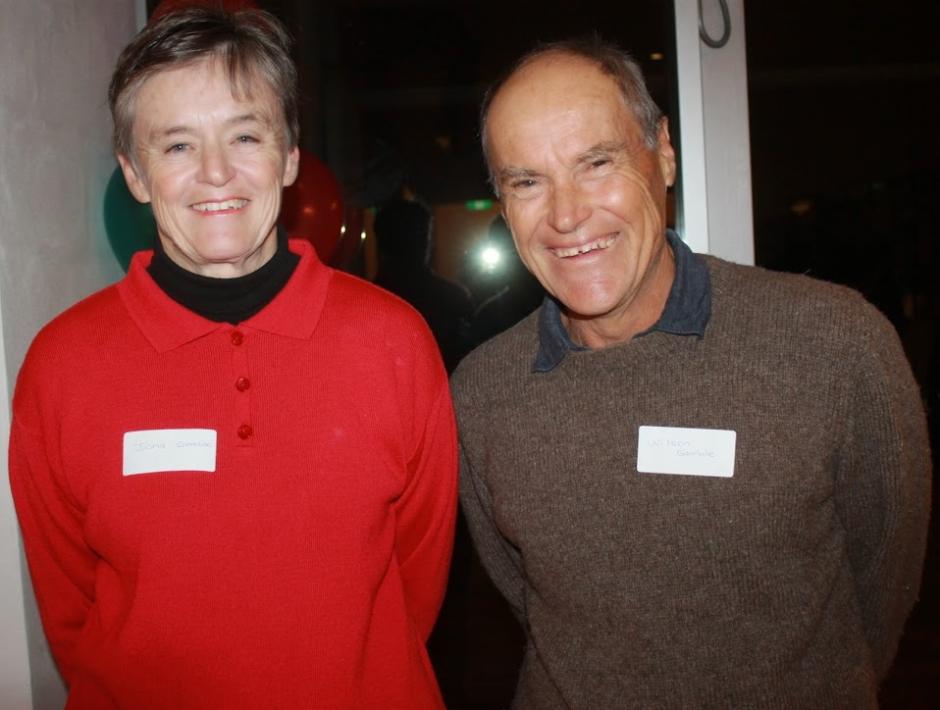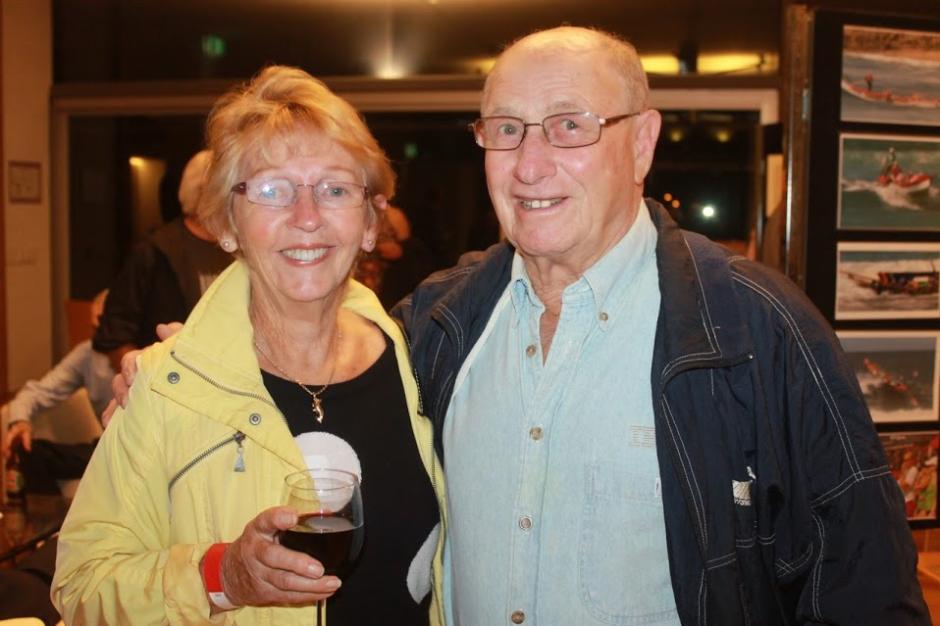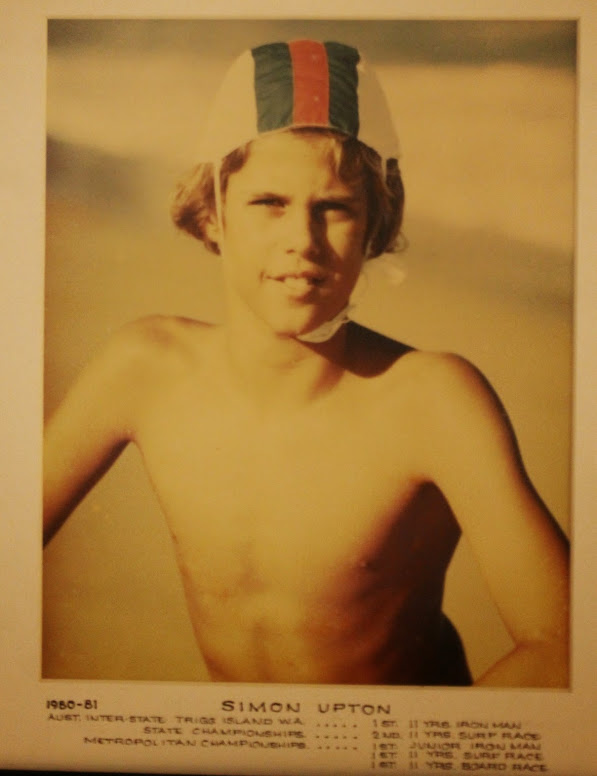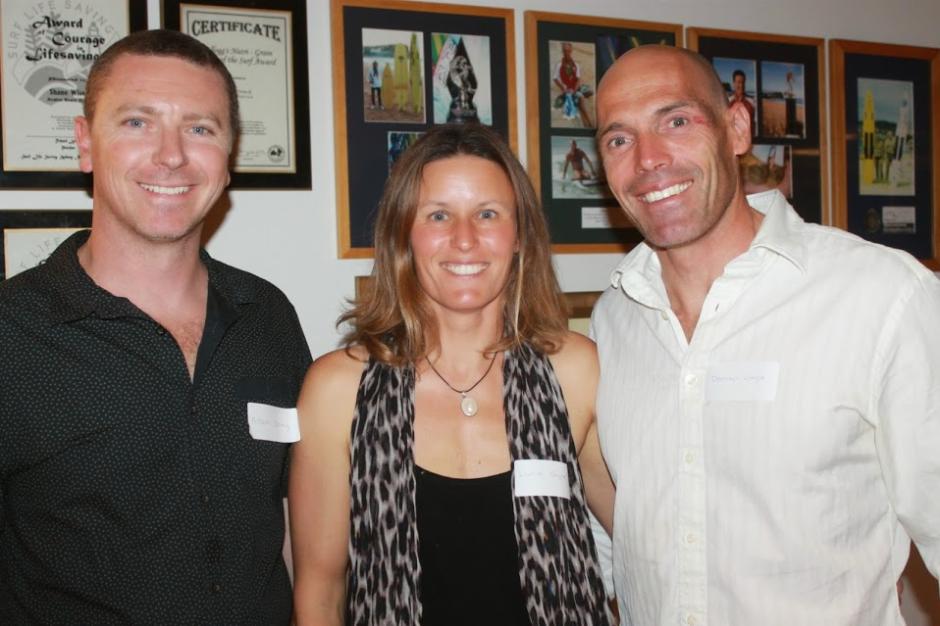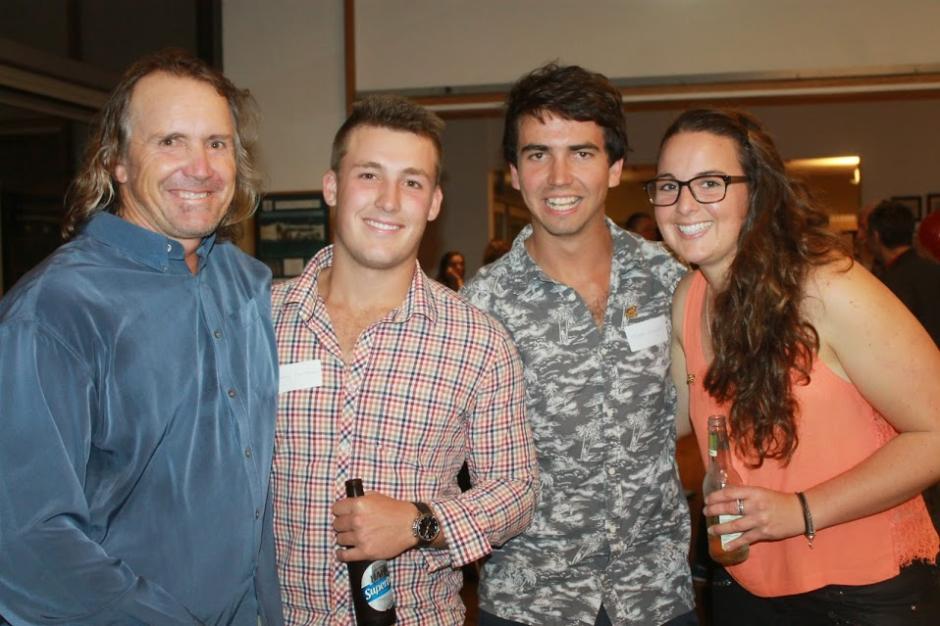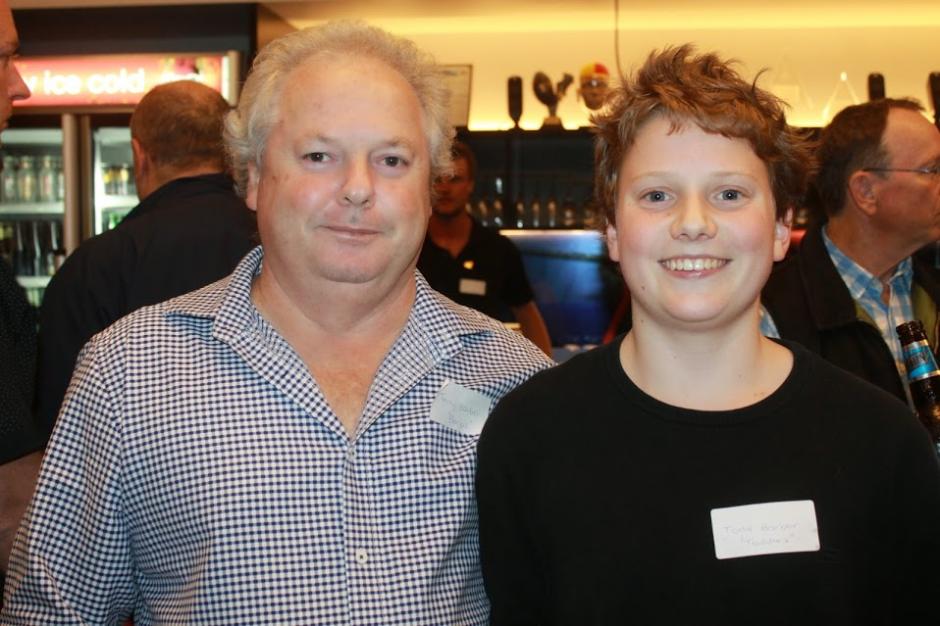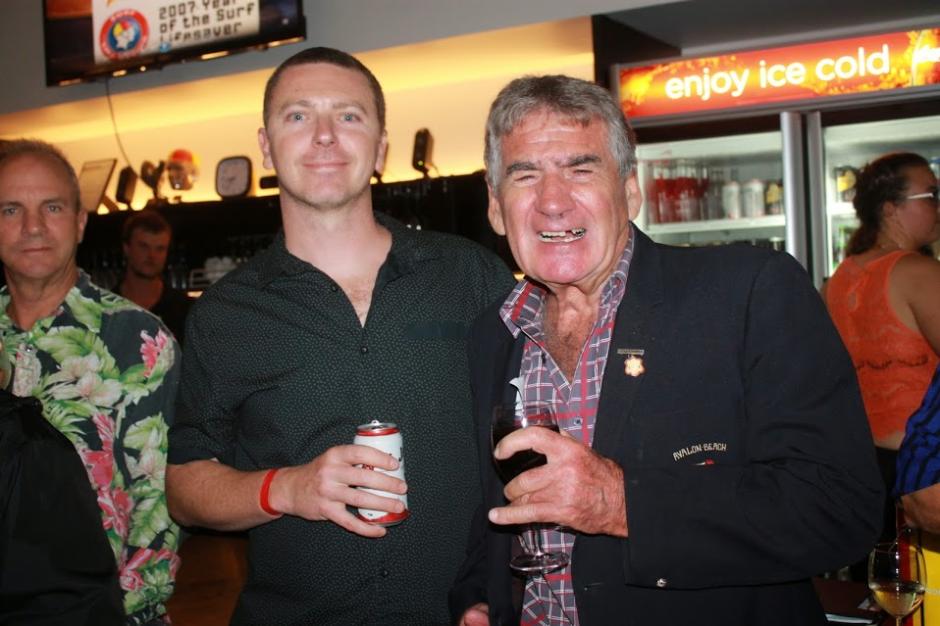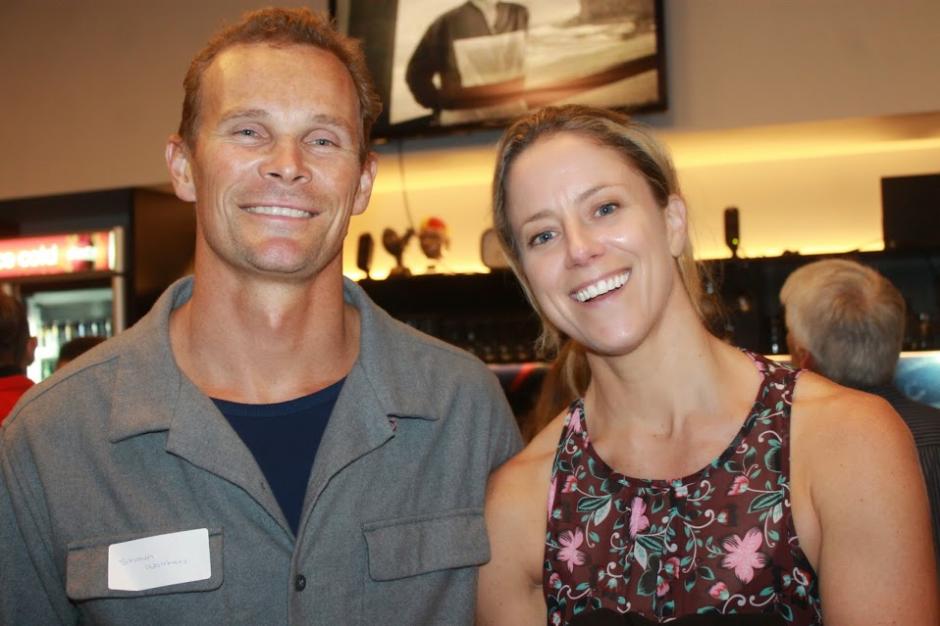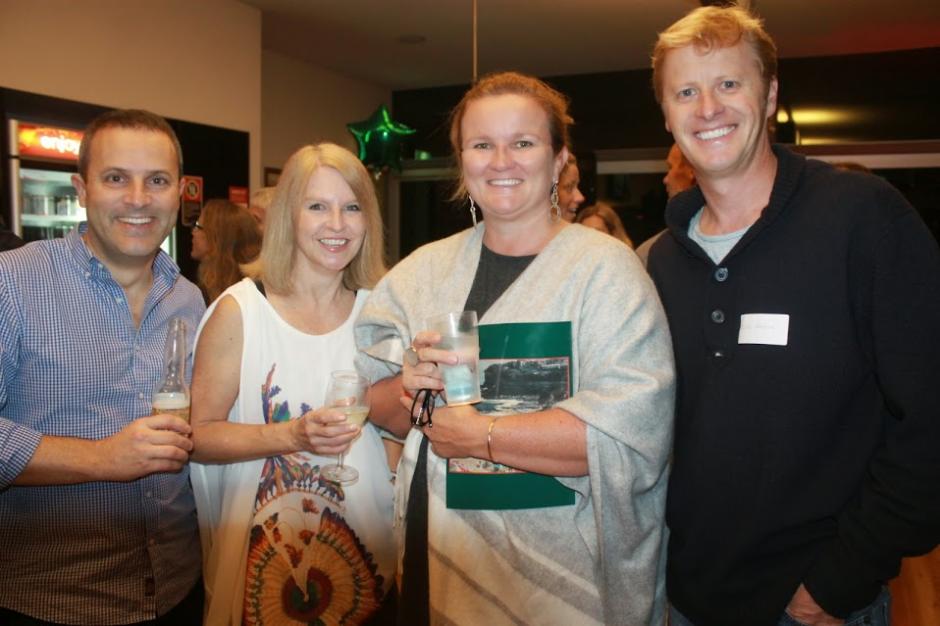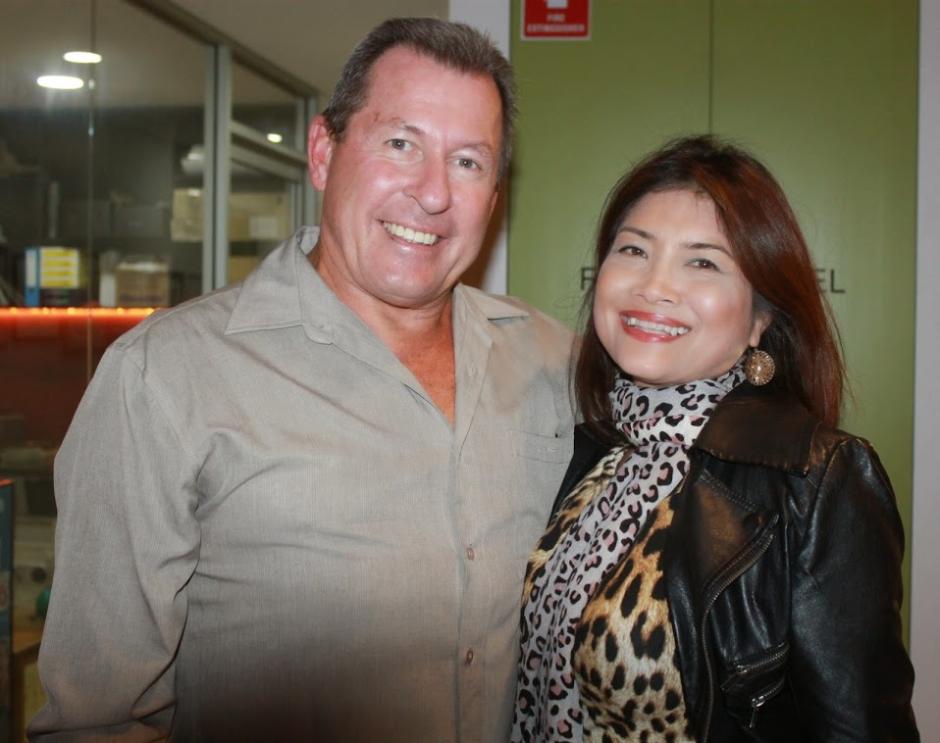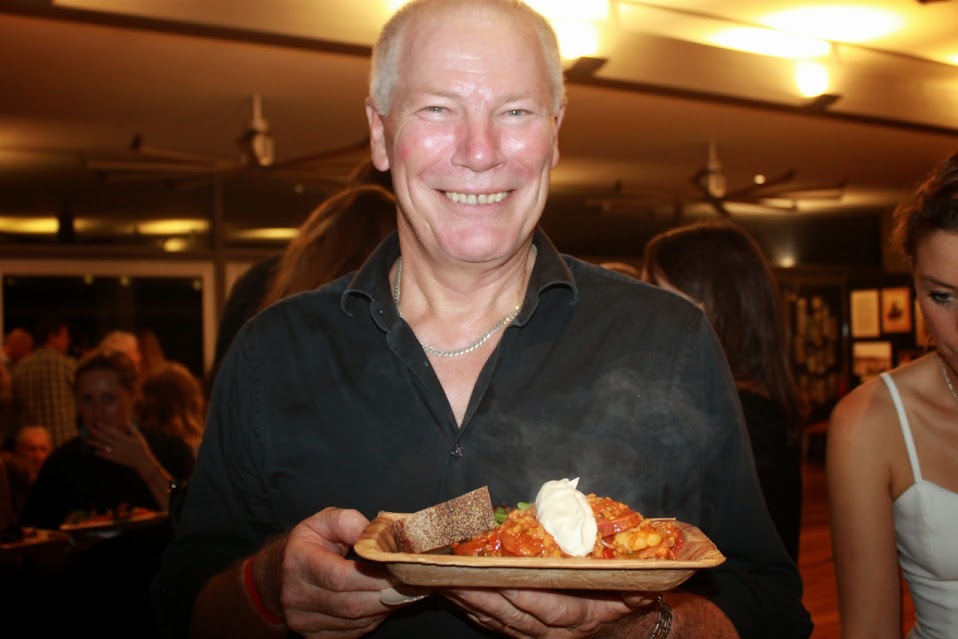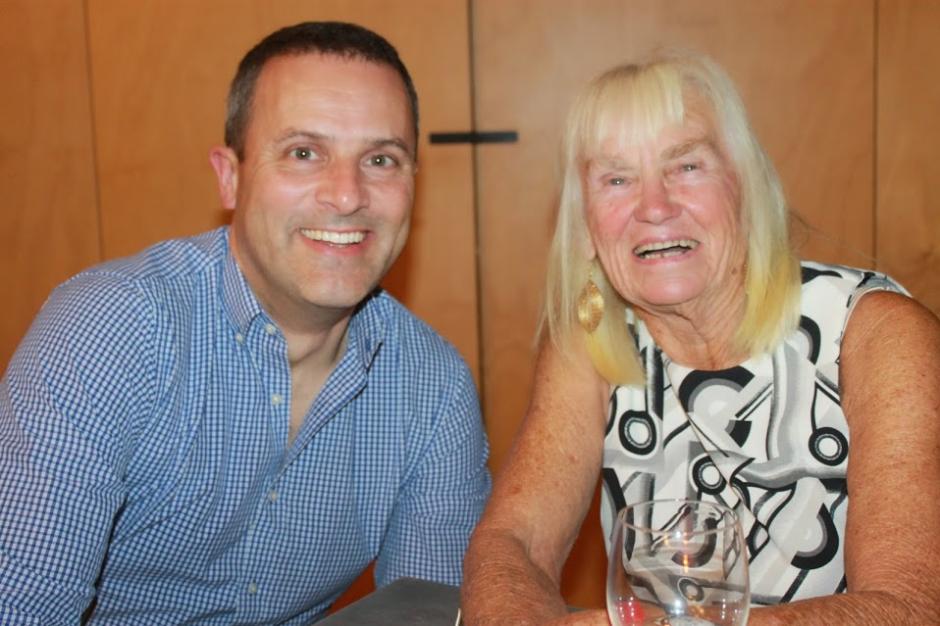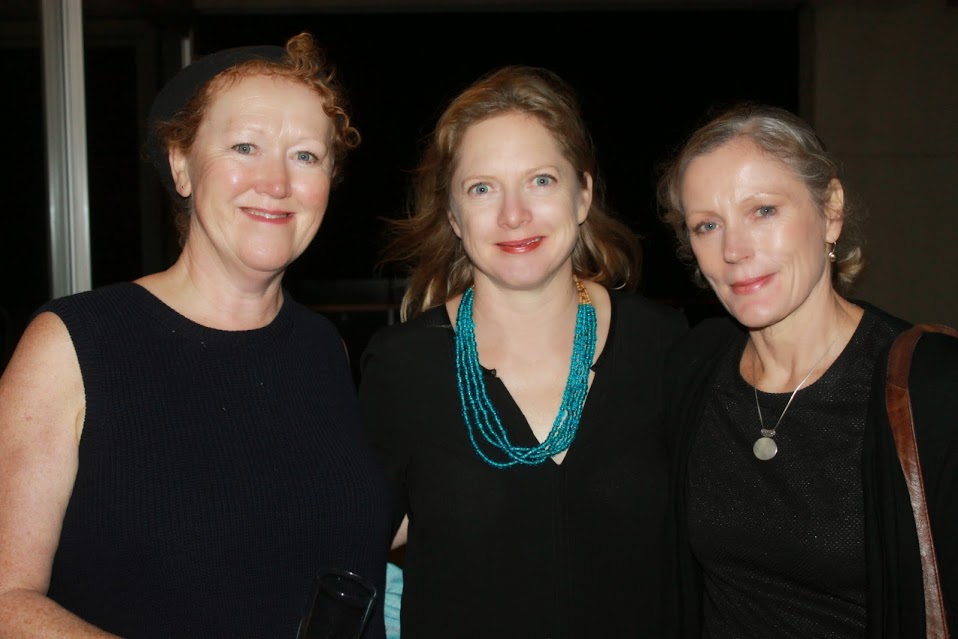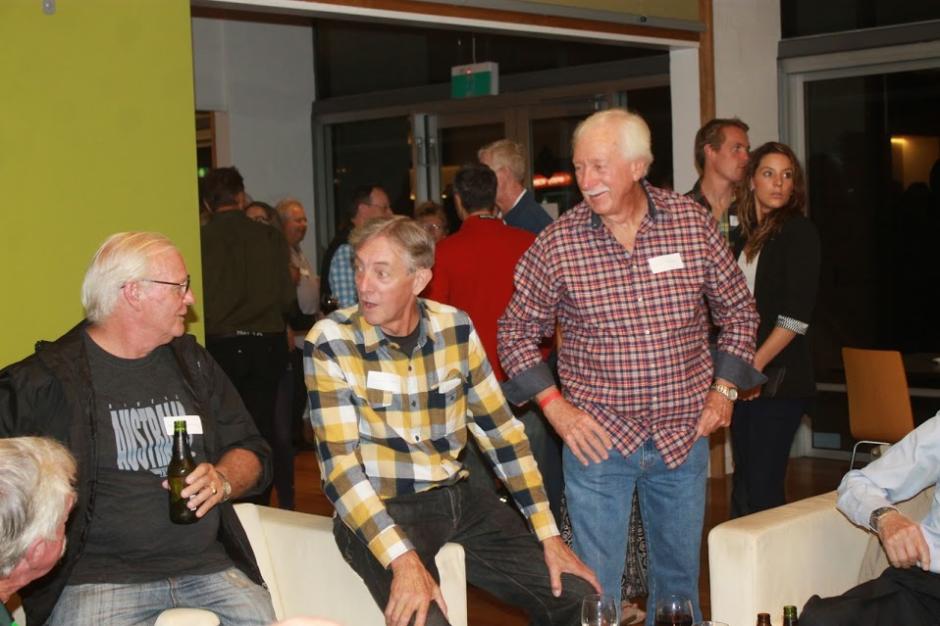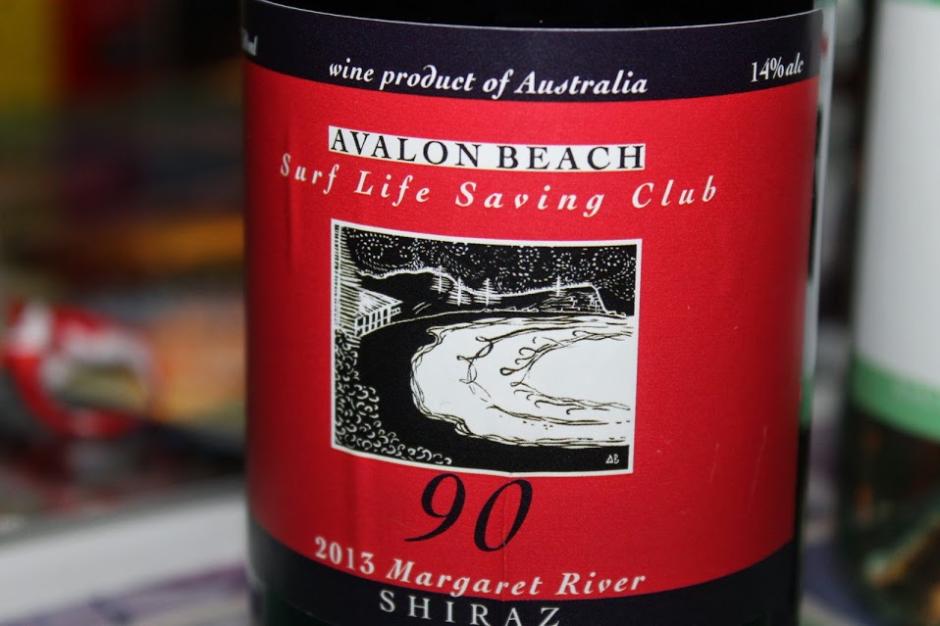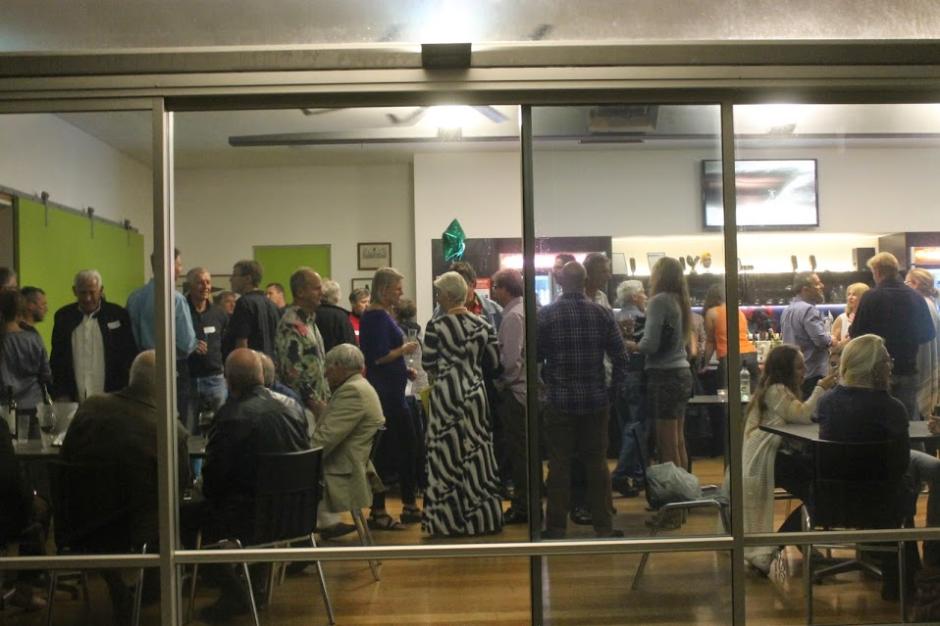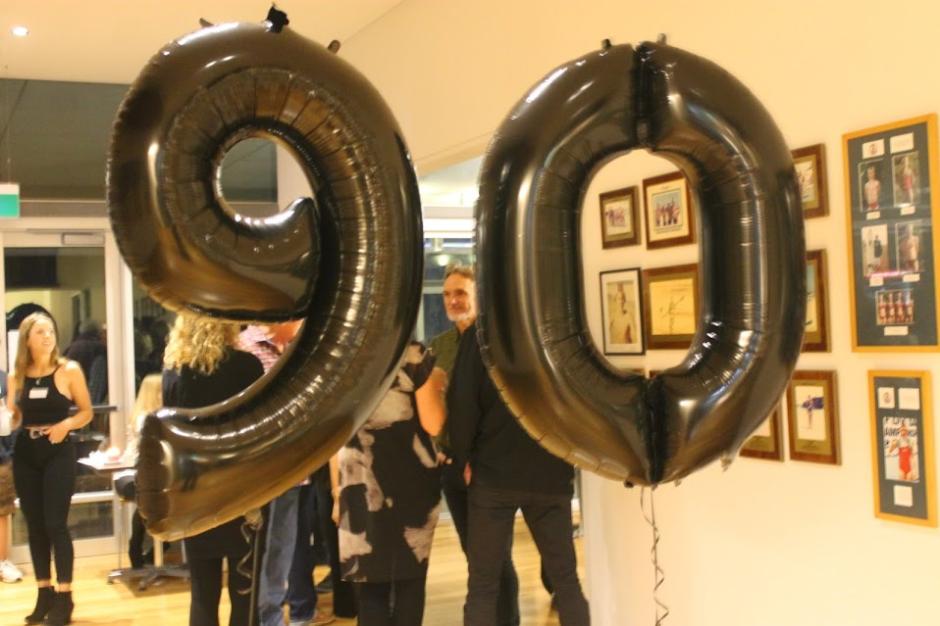 Report and Pictures by A J Guesdon, 2015