December 21 - 27, 2014: Issue 194
A Pittwater Christmas Issue 2014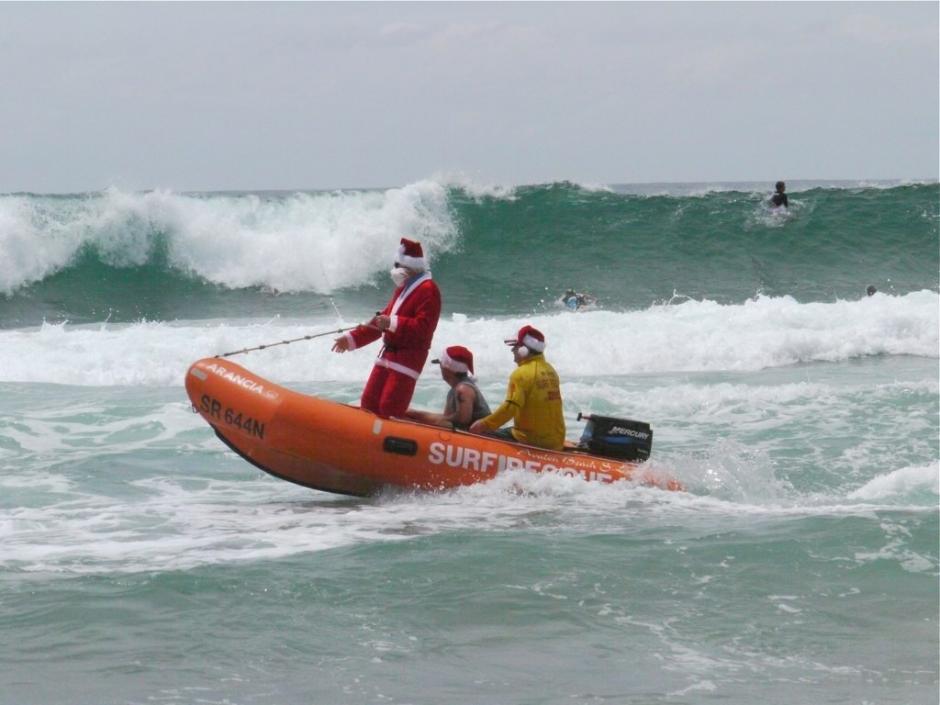 Santa on IRB Rescue Patrol - Avalon Beach - photo by Warren Young OAM
Carols by the Sea was hosted by Avalon Beach SLSC this year, raising a phenomenal amount through the G Brothers raffle for a rather nice car for the Cancer Council and this dynamic surf club.
Santa Claus paid a visit and was welcomed by well over two thousand Pittwaterians while the Rock'n Soul Choir volunteered their time and talent leading all in ancient and modern carols with even an opera number thrown in for stirring measure.
Cedric Lee, Convenor of Carols by the Sea, has done it again! A wonderful evening for the whole community that brought all from one month old to over ninety years young together by the sands of Avalon.
More HERE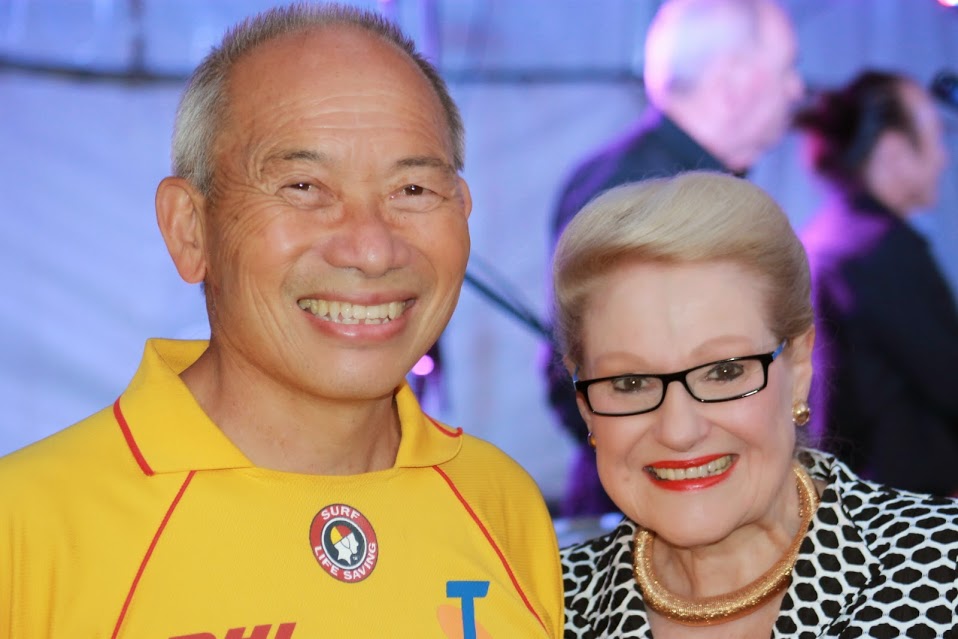 Cedric Lee with Hon. Bronwyn Bishop.
Avalon Beach SLSC Cadets - A Year of Self Empowering Self Sufficiency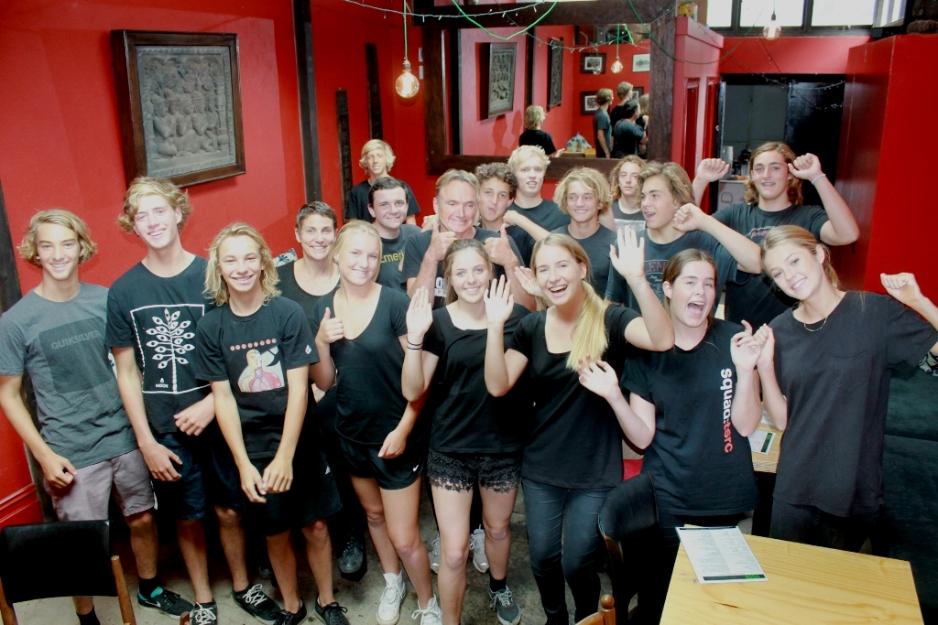 Avalon Beach SLSC Under 16's Cadets with Michelle Ring and Mike Stanley-Jones.
On Wednesday this week that great Avalon restaurant with delicious South East Asian Street Food, Yoda, hosted a group of cadets from Avalon Beach SLSC, providing an insight into the Hospitality industry from the kitchen and the floor.
Mike Stanley-Jones, Deputy Director of Junior Activities at Avalon Beach SLSC has come up with a winner here. For over a year he and his support team have decided they will empower these wonderful young adults with exercises and fun that give them a chance to take the skills they've learnt as Nippers further. In doing so they have gained confidence, resilience and self sufficiency.
More HERE
NSW Government Funding For Key Community Projects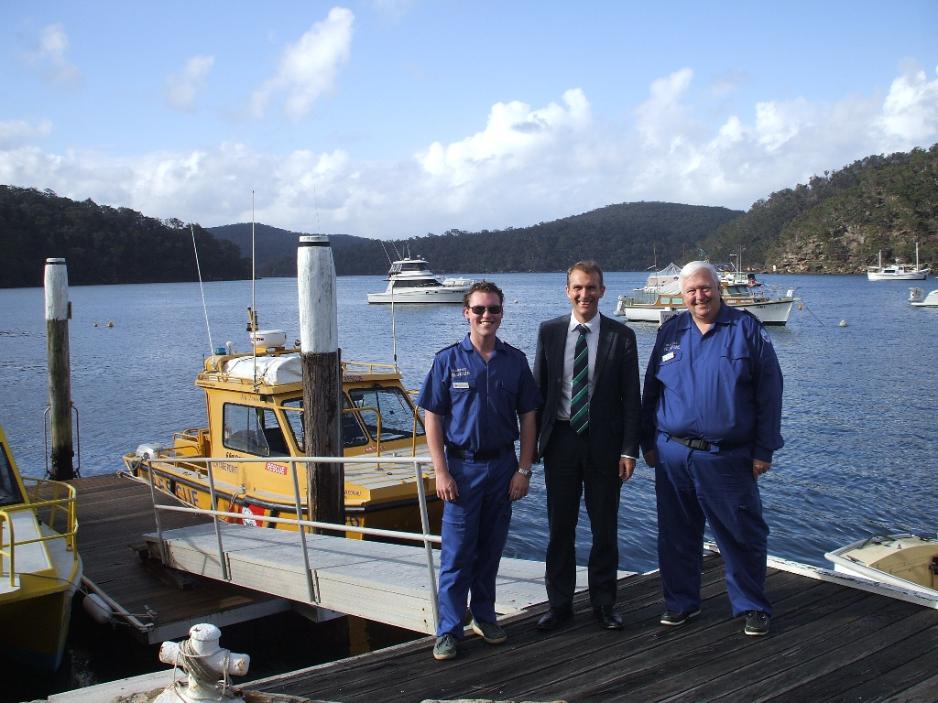 Rob Stokes with Marcus Collignon and David White from Marine Rescue Cottage Point. Picture Supplied.
Member for Pittwater Rob Stokes this week announced the Pittwater community has received $300,000 as part of the NSW Government's Community Building Partnership Program.
Key community facilities and services are the beneficiaries of this year's program and include:
• $104,000 allocated to the Mona Vale Hospital Auxiliary to assist with renovations and additions to Mona Vale Hospital's Assessment and Rehabilitation Unit.
• $100,000 allocated to Mona Vale Golf Club to assist with the construction of a community walkway linking Mona Vale Hospital with Mona Vale Beach and town centre;
More - HERE
A Very Merry and Loving Christmas 2014 To All - and to All A Great 2015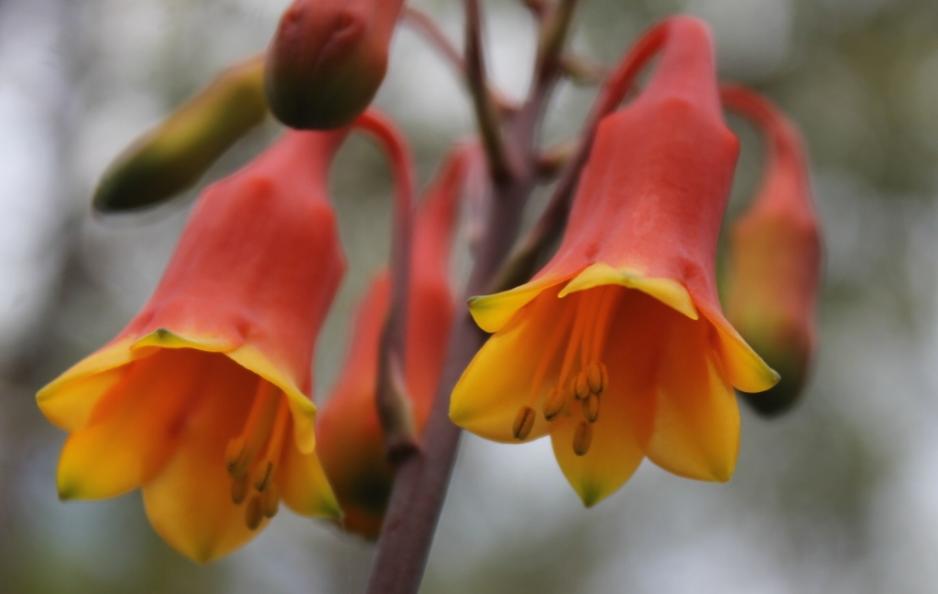 Christmas Bells - Picture by A J Guesdon, 2014.