December 21 - 27, 2014: Issue 194
Avalon Beach SLSC Cadets - A Year of Self Empowering Self Sufficiency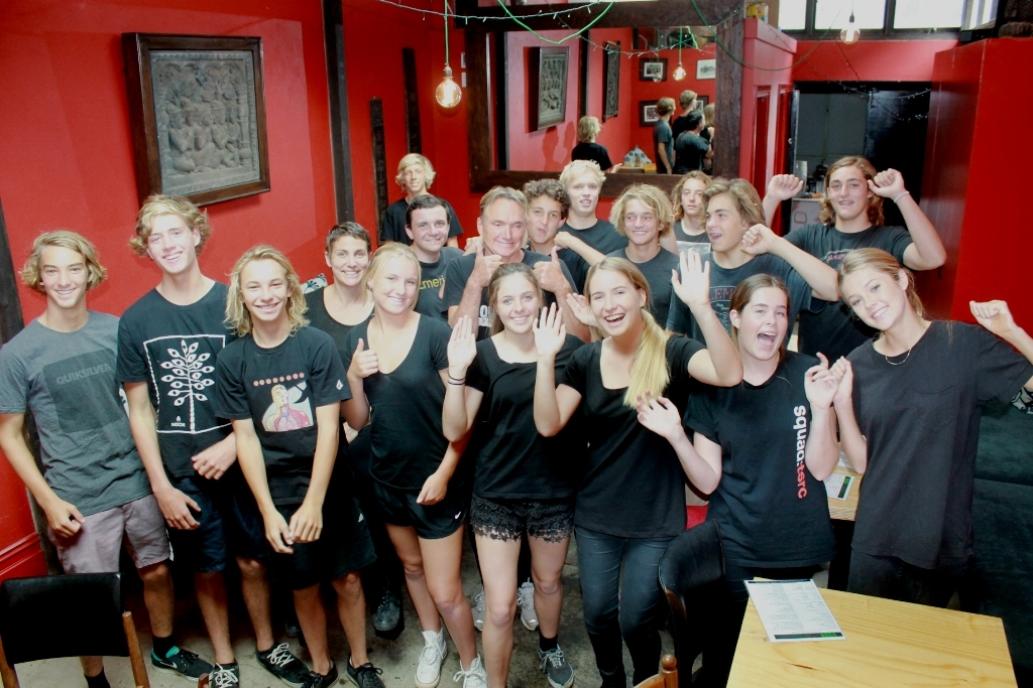 Avalon Beach SLSC Under 16's Cadets with Mike and Michelle.
Avalon Beach SLSC Cadets - A Year of Self Empowering Self Sufficiency
Last season Avalon Beach SLSC were presented with the Most Outstanding Club for Support to Youth and Member Development Award of Excellence by Surf Life Saving Sydney Northern Beaches. In this little insight is one of the reasons why.
On Wednesday this week that great Avalon restaurant with delicious South East Asian Street Food, Yoda Food, hosted a group of cadets from Avalon Beach SLSC, providing an insight into the Hospitality industry from the kitchen and the floor.
Mike Stanley-Jones, Deputy Director of Junior Activities at Avalon Beach SLSC has come up with a winner here. For over a year he and his support team have decided they will empower these wonderful young adults with exercises and fun that give them a chance to take the skills they've learnt as Nippers further. In doing so they have gained confidence, resilience and self sufficiency.
We spoke to him about what's been going on:
Mike: These guys were all young Nippers, from Under 6's, they've come through as a group, and they've been up for anything we put to them.
Last year they all did their Surf Rescue Certificate and that is normally when the club sends them out on Patrol. Now they're Under 16's and we decided to do an extra year with them and settled on Life Skills. This included doing some jujitsu with a trainer, yoga was the focus another week with a yoga teacher. An Endurance Paddle was incorporated to ensure they were fit enough and this preceded a Survival Weekend where we drove them to the bush 40 minutes from here and told them to make their way home. They had their provisions on their backs, had to hike through the bush and find their boards, which we'd had delivered by boat. They then had to paddle seven and a half kilometres with their provisions on their back, set up camp for the night and stay there, and then paddle back in the morning.
They've been up for everything and have come out the other end self sufficient.
We took them camping but told them they have to decide how they're getting there, whose tent you're sleeping in, what you're eating, how you're cooking it, what you're having for lunch, dinner and breakfast – and they just did it all themselves. We have a Facebook page, that they're all on for communications, handing them the responsibility of keeping themselves up to date – it's all geared to them making it for themselves.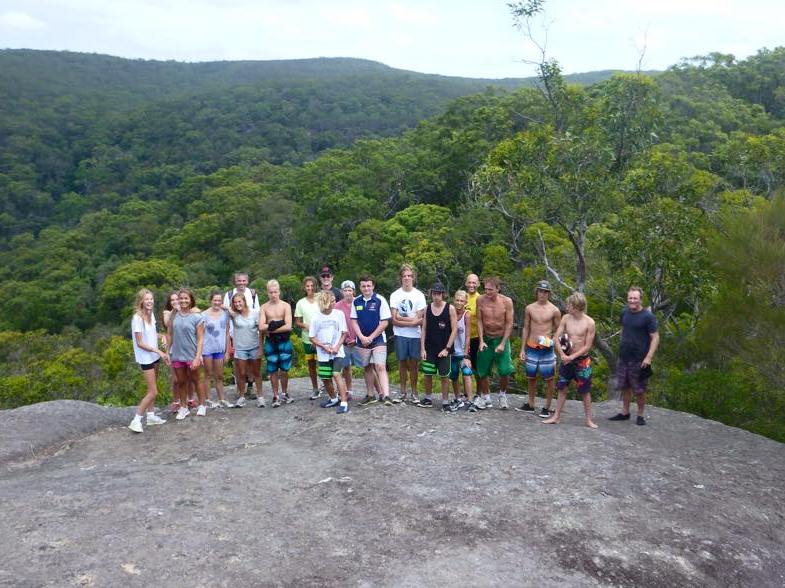 Occasionally, as with a Barista Course we did with Yoda earlier on, one of them rocked up right at the end time – the disappointment on his face was amazing; he had read the instructions wrong, but as it wasn't up to his mum or dad, only him, so he learned something from that. I've seen these guys grow so much simply because we've thrown it all on them to be responsible for them.
Tonight, Yoda are being so brave taking them on again but were so impressed with how they listened last year to the barista that they've taken them on again.
The focus is on using their skills, as they can all save lives now, and they're all fit, and giving them a go, allowing them to stand up and do it for themselves.
Wet N'Wild have offered to allow them to come out there this year and be their Water Safety people for two hours and assist them in running their Nippers. For doing this they will get free admission for the rest of the day. This exercise reinstates that rewards come from hard work and allows them to experience a productive use of all they have worked hard at to gain, life skills, water skills and fitness.
How long have you been an Age Manager at Avalon Beach SLSC Mike?
I've done ten years now, starting with these guys when they were Under 6's and now they're Under 16's. I've now gone back to be an Under 6's Age Manager with my other kid and will do it all again. It's good fun. A couple of these kids have come along and have helped me run the Under 6's as a couple of them want to be Kindy teachers – they just thrive off it. It's really nice.
Tonight should be good, they're expecting a full house in the restaurant tonight and they've all made the effort, have turned up dressed in black, which was one of the kid's ideas. I'm stoked with how they've done everything and done it well.
We also spoke to Michelle Ring, co-owner with partner Brendan Brady, a former youth worker before turning out dishes of deliciousness, to gain her perspective:
Michelle: Last year Mike brought a group of kids in and we did a Barista Course. Everybody had a really great time and found the course productive. It was a win-win for everybody. This year we thought we'd take it up a level and worked out how we could make the next visit something more substantial and came up with 'Run Yoda for a Night'.
The idea is to give everyone an experience of the varying aspects of running this business, whether it's in the kitchen learning about food and presentation, polishing glasses, running food, taking orders, restocking fridges – everything you need to be able to work in this industry, the full breadth of the business. The cadets cannot by law serve drinks or take drink orders of course, so there we'll create a special mocktail just for this evening – something that's fun and gives them an insight into how to create and present great beverages.
And what do this next generation think of jumping up and succeeding at everything thrown at them and now getting to run a restaurant for a night?
We asked them all and the consensus was "it's great – looking forward to getting some hands on experience."
And of food at Yoda?; "YUM!"
Just goes to prove, give the kids some shoes and they'll not only go for a stroll, if there's an open stretch in front of them, they'll go for a run too. With the occasional high leap into the air.
The kids are alright, they're more than alright and they have themselves, and all who want to empower them, to thank for it.
______________________________________________
You can find out more about Yoda here (they open from 11.30am and stay open until everyone has gone home): www.yodafood.com.au
Avalon Beach SLSC is moving out in all directions too. A wide range of activities and classes aimed at getting and keeping yourself fit and happy are listed here: avalonbeachslsc.com.au/latest-news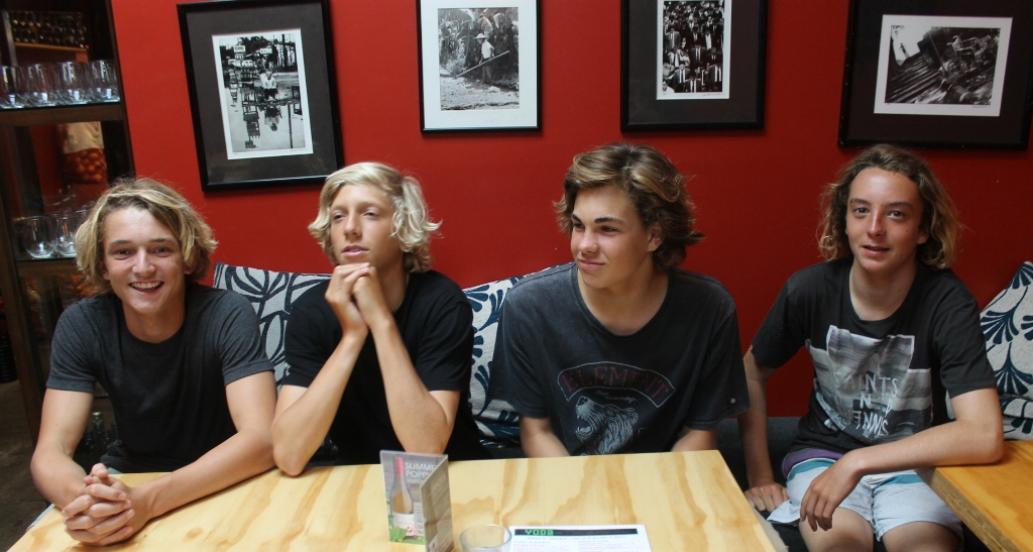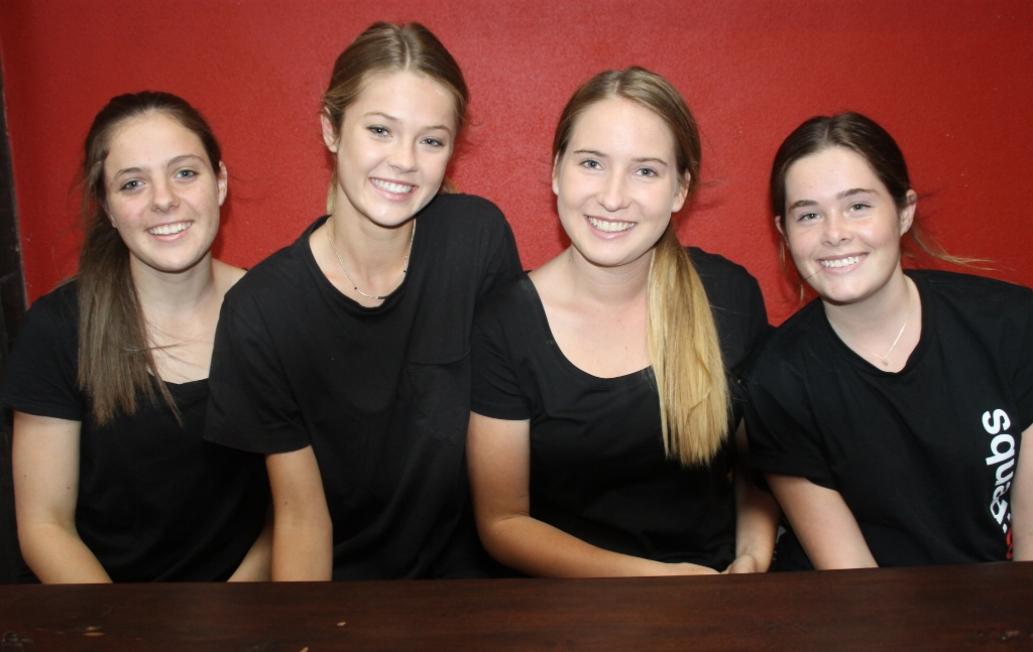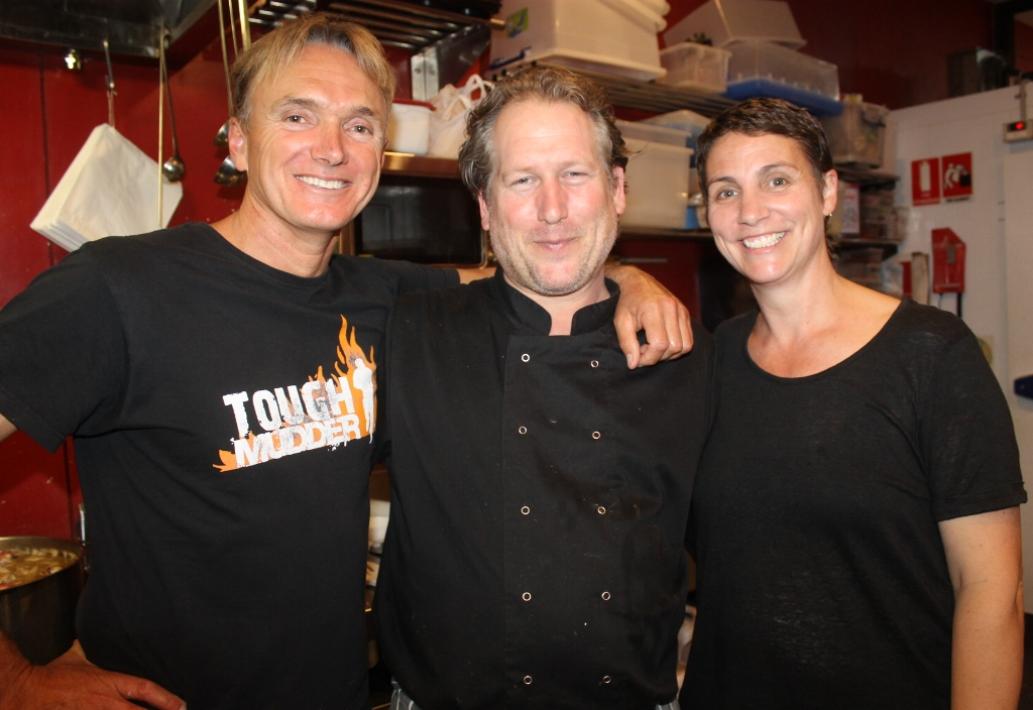 Mike Stanley-Jones, Brendan Brady and Michelle Ring.