November 16 - 22, 2014: Issue 189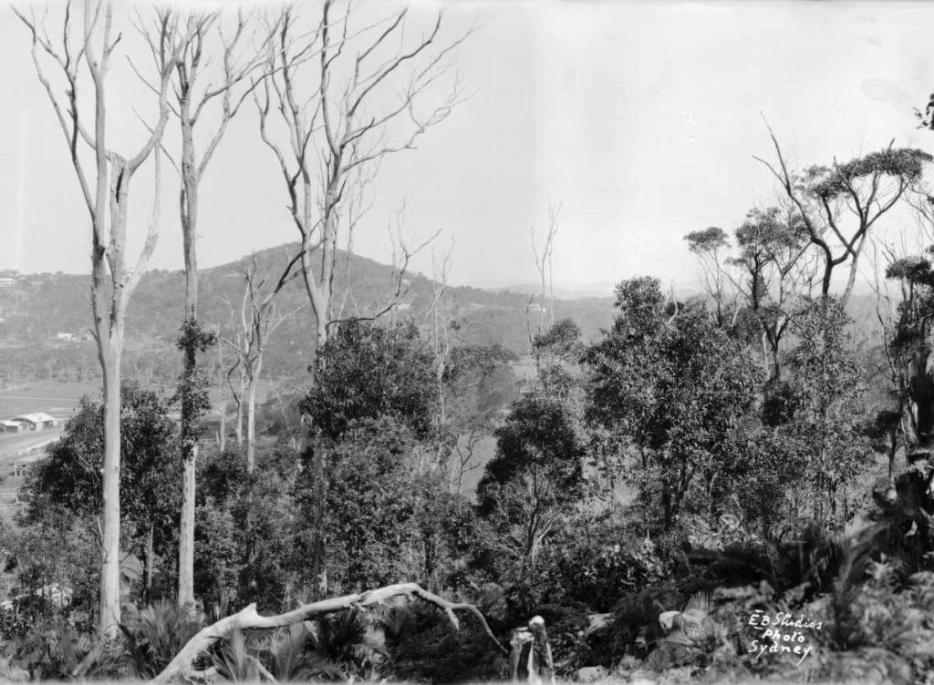 Panorama of Newport, New South Wales - between 1917 and 1930. Section from Panorama by E B Studios,image No.: nla.pic-vn6154744, courtesy NationalLibrary of Australia.
Eunice Minnie Stelzer
13 December 1880 - 4 June 1962
Halfway up the hill of Newport is Eurobodalla Home, the forerunner of retirement villages. Founded by a lady who was mother to five girls and one boy, a resident of Manly, then Collaroy and then Narrabeen, and among the first women to work in radio.
Mrs. Stelzer came to prominence in what is described as an era of radio 'aunts', 'uncles' and 'fairy godmothers' who formed commercial radio clubs, usually headed by popular station personalities. They were at their height during the Great Depression, when radio was a means not just of escape, but of help and support.
Mrs. Stelzer and her members were unstoppable, throwing themselves into the war effort and announcing plans to establish comfortable holiday homes for aged and needy couples. Stelzer donated land in Newport, on Sydney's northern beaches. In 1940 the Minister for the Army, Percy Spender, turned the soil at the site known as 'Eurobodalla'. In 1948 the 2GB Happiness Club had over 20,000 members and was producing its own magazine. But by now the club was, if anything, too big and unwieldy for the station to manage, and in 1949 '2GB' was dropped from its title.
The story goes back further then what we see today. Eunice Minnie was born at Darlinghurst, Sydney, the only daughter of Alfred Sydney Carpenter, a native-born gentleman, and his wife Phoebe, née Parker. Her two brothers, Unni William Carpenter (born 1895) and Alfred Sydney Carpenter (born 1896) both served in WWI.
Her father's father, her grandfather, Unni William Carpenter, was a gentleman of high ideals, which may have influenced her own upbringing and future projects:
Educated in the sphere of music Eunice soon brought her talents to benefit others:
In April 1905 Eunice Minnie Carpenter married William Jacob Stelzner:
W J Stelzner, on 20th of April 1903, registered a firm H GROUT & COMPANY with partners, Harry James Grout and Jim Merrill. They were Jewellery manufacturers and importers of jewellery at 150-158, The Strand Arcade and various Sydney outlets.
A few years later their first daughter was born:
Due to Mrs. Stelzner's lifetime of doing for others interest in her activities, extended to her family, allows us to glimmer these girls on the eve of Mercia's marriage:
As stated above, her brothers both served in WWI - Mrs. W J Stelzner joined the throng of women who did their utmost here during the 1914 Spanish Influenza epidemic which claimed so many lives before, during and after the Great War:
What began as a 'just one week' foray into the world of radio quickly became a career for the mother of five and afforded Eunice an opportunity to do what her nature led her to - honour and serve others. Her husband also worked a 2GB for many years:
It was during this period of obvious popularity that the notion for a holiday place for older people arose:
It is good to remmeber that by 1940 Eunice was 60 years of age and kept working. Although the picture in the article dayted 1938 above was one the same one used for a decade, the picture at right here is from a 1940 article.
By the end of this same year the plans inspired to alleviate the distress of older people began to manifest physical fruit:
Although the above article states a date for the official opening,and conflicts with at least two sources on who provided the land for the establishment of Eurobodalla - a quick glance at photographs of Newport during the years of World War II establishes defence trenches dug at the top of Newport hill and all materials (building) and of any other kind being directed towards supporting the war effort. This did not stop the Happiness Club ladies from continuing their efforts on behalf of this project, it simply delayed final construction of the cottages until after post-war scarcity had abated. There is also traceable evidence that Mr. and Mrs. Stelzer's large family were amply provided for, as well as :
NOTICE OF FORECLOSURE
Applications having been made for foreclosure of the undermentioned mortgages the lands comprised In the said mortgages are hereby offered and will remain open for sole until 31st July 1931 After that date orders for foreclosure will be Issued to the respective applicants unless the amounts mentioned below (with Interest up to the time of sale added)have in the meantime been realised by sale of the mortgaged lands - Mortgage No B705 030 dated 13th August 1928
Mortgagor William Jacob Stelzer Mortgagee William Charles Watson Land Lots 7 and 8 sec 12 deposited plan 7 224 Stuart street Narrabeen
Amount required £1858/17/0 and Interest from 31st January 1931. Advertising. (
1931, June 19
).
The Sydney Morning Herald
(NSW : 1842 - 1954), p. 3. Retrieved from
http://nla.gov.au/nla.news-article16786868
HAPPINESS CLUBS ENTERTAIN VISITORS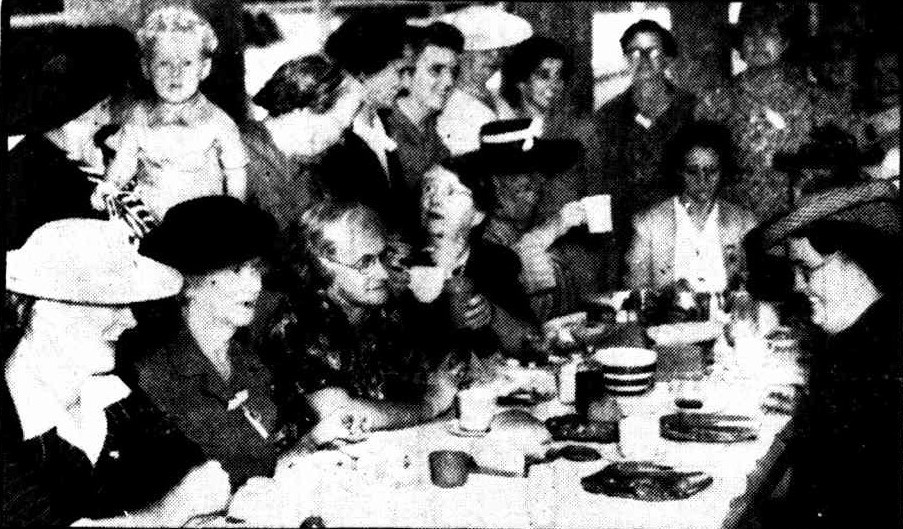 Members of Mrs. W. J. Stelzer's Combined Happiness Clubs entertained 50 visitors from Sydney at a party on Newcastle Beach yesterday. Picture shows some of the hostesses and visitors. HAPPINESS CLUBS ENTERTAIN VISITORS. (1945, April 24).Newcastle Morning Herald and Miners' Advocate (NSW : 1876 - 1954) , p. 4. Retrieved from http://nla.gov.au/nla.news-article135012767
Happiness Club "Eurobodalla" (happiness always), the holiday cottages resort at Newport for the aged, founded by Mrs. Stelzer's Happiness Club, is one of the charities which will benefit from a three-months' effort planned by the combined branches of the club in Wallsend and this district
. Other Institutions to be assisted are the Merewether Seaside Home of the Country Women's Association, the "Woodlands" Home of the Unilted Protestant Association, St. Elizabeth Anglican Girls' Home and the Murray-Dwyer Orphanage. Wallsend branch of the club will hold a card afternoon for the effort in Wallsend Town Hall today. On April 16, Mrs. Driscoll will be hostess at a luncheon at her home inCurry-street. At a beetle party in Wallsend Town Hall on April 27, Mrs. H. Simmons will be hostess. it is proposed to hold an "amateur hour" in the same hall on June 18. Tuesday night card parties, also in the Town Hall, will continue. Happiness Club. (
1946, April 11
).
Newcastle Morning Herald and Miners' Advocate
(NSW : 1876 - 1954) , p. 8. Retrieved from
http://nla.gov.au/nla.news-article140612288
GAVE CHEQUE FOR ORPHANAGE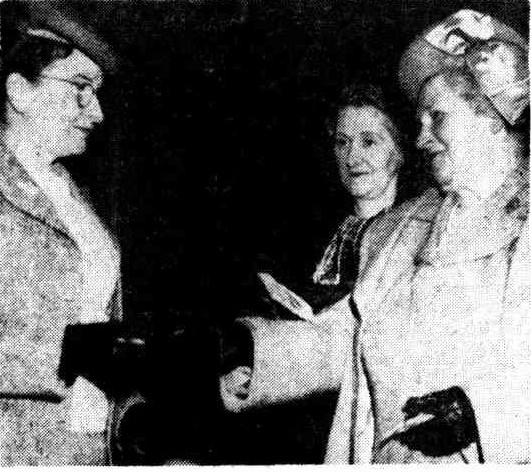 The President of the combined Newcastle district branches of the Happiness Club (Mrs. D. Thompson) looks on while the President founder of the club (Mrs. Stelzer) presents a cheque to Mrs. L. S. McMahon (left). Mrs. McMahon received £105 for the Murray Dwyer Orphanage. Cheques for a similar amount were given to the St. Elizabeth Girls' Home and Woodland's Boys' Home.
Another was presented to Mrs. Stelzer to take back to Sydney for "Eurobodalla"-the Happiness Club's home for old people at Newport.
GAVE CHEQUE FOR ORPHANAGE. (
1947, August 1
).
Newcastle Morning Herald and Miners' Advocate
(NSW : 1876 - 1954) , p. 8. Retrieved from
http://nla.gov.au/nla.news-article140323178
BALL at City Hall on July 30
, at which debutantes will be presented to Mrs. Stelzer, is one of the functions being organised by the combined Newcastle branches of the Happiness Club to raise funds for the C.W.A. Seaside Home, the Lake Macquarie War Memorial Convalescent Home appeal, the Protestant Home for Girls (Maitland), the Murray Dwyer Boys' Orphanage, the Rankin Park Hospital, and
the club's own holiday home for the aged, 'Eurobodalla,' at Newport, which will be opened officially this month.
Cheques will be presented to representatives of the above organisations at the ball. About Newcastle People. (
1948, May 15
).
The Newcastle Sun
(NSW : 1918 - 1954), p. 6. Retrieved from
http://nla.gov.au/nla.news-article158136383
MRS W J STELZERS 2GB HAPPINESS CLUB ANNUAL BALL, SYDNEY TOWN HALL
FRIDAY AUGUST 6 1948 8 pm till 1 am.
Tickets 10 6 Phone B6 for reservations. Proceeds in aid of Eurobodalla Holliday Home for Aged Couples.
In the Presence of His Excellency the Governor and Mrs Northcott. Advertising. (1948, July 31). The Sydney Morning Herald (NSW : 1842 - 1954), p. 9. Retrieved from http://nla.gov.au/nla.news-article18079780
Today we remember the name '
Eurobodalla', and its south coast namesake - perhaps it is time we recall too a Pittwater Matriarch we lost only a short time ago in terms of all the Pittwater Matriarchs who have lived and loved here, and all this lady enriched us by...
"Others First" and "Pull Together" is certainly what all mother's practice on a daily basis, long after their children have grown and left home.
Matriarchs of Pittwater I - Eunice Minnie Seltzer - threads collected and collated by A J Guesdon, 2014.