May 5 - 11, 2013: Issue 109
Collecting Ladies - Ferdinand Von Mueller and Women Botanical Artists
This new book from Prof. Penny Olsen is an extensive and well researched insight into some of our early lady Botanical Artists. Filled with beautiful illustrations to highlight the content of the text, Collecting Ladies - Ferdinand Von Mueller and Women Botanical Artists, is ultimately a celebration of the lives and art of these women and the beauty of Australia's natural world. An extensive and well researched insight, illuminated by beautiful illustrations and examples of their works, this is for student and art lover alike.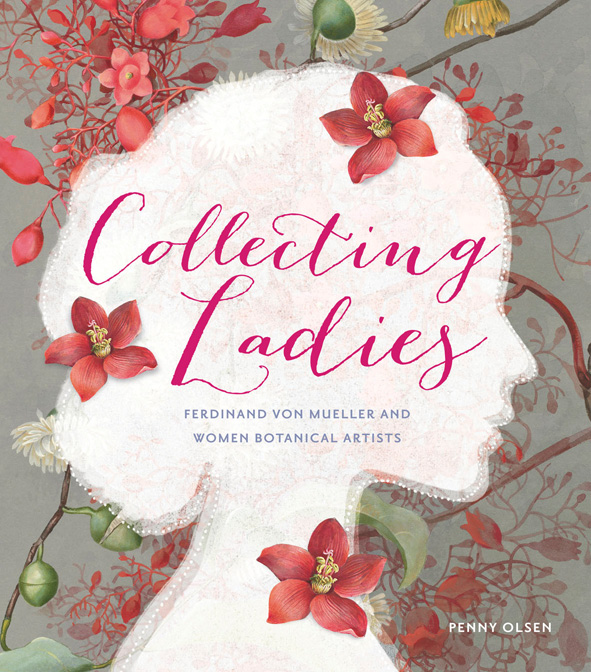 Around 1870, Ferdinand von Mueller, the greatest Australian botanist of the nineteenth century, began to advertise in several newspapers across Australia for 'lady' plant collectors. This was at a time when women typically had little recourse to science, or contact with men outside their circle of friends, making Mueller's network of ladies quite extraordinary. Collecting Ladies profiles 14 of Mueller's coterie of women collectors. The profiles and artwork of 14 of Mueller's coterie of women collectors are presented in Collecting Ladies. Included are Fanny Charsley, Louisa Atkinson, Annie Walker and Ellis Rowan for whom Mueller made time to assist in pursuit of their own botanical passions. He identified the plants they painted and provided letters of introduction to publishers and scientists. Louisa Anne Meredith had her own literary career but was honoured by Mueller with what she called an 'immortelle', an everlasting daisy. Fanny De Mole, Margaret Forrest, Rosa Fiveash, Gertrude Lovegrove, Harriet and Helena Scott all benefited from the milieu Mueller created. Together, these ladies produced some of the most beautiful books and botanical art in Australia in the nineteenth century, covering all the Australian colonies.
Penny Olsen is a research scientist and natural history writer. Based at the Australian National University in Canberra, she is the author of Glimpses of Paradise: The Quest for the Beautiful Parrakeet (2007), Brush with Birds: Bird Art in the National Library of Australia (2008) and Upside Down World: Early European Impressions of Australia's Curious Animals (2010).
What trouble would it be to collect and preserve flowers, and enclose in an envelope to their destination? How many ladies might devote a few leisure hours to this pursuit?
Ferdinand von Mueller, 1872
Collecting Ladies - Ferdinand Von Mueller and Woman Botanical Artists; a lively portrait of each woman featured, beautifully complemented with photographs, drawings and paintings in full colour. 39.95
We asked Penny Olsen a few questions about this latest work
The New York Times of 16 Jan, 1898 describes Ellis Rowan as an 'explorer as well as a painter' pointing to a career of extensive travel in Australia, the United States and even New Guinea to pursue her talent and extend her works. Did you gain any insights into how this affected a lady; what she found most difficult, or one experience that encapsulates finding more then merely worthwhile?
Ellis tended to dramatise her life for public consumption, so she wrote about fierce natives bearing daggers and so forth. Her last trips, when she was 68-69 years old, were to New Guinea, which was less dangerous for visitors then than it is now. Nonetheless, she nearly died after contracting malaria and was nursed back to health by the locals. I imagine that was amongst her most unpleasant travel experiences. I can only admire her fortitude travelling in extra tight corsets (Ellis's waist was said to be the same size as her neck!), carrying a parasol. A casualty of her career was her relationships with her husband and, in particular, her son.
These works were lauded as 'botanically correct' as well as with 'extreme delicacy of texture...and brilliancy of colour...' despite an atmosphere of descrying women botanical artists by some press and 'professional' male art establishment artists such as Tom Roberts and Norman Lindsay; why did they attract so much criticism from these areas?
Tom Roberts & co. were trying to lift the bar at a time when Australia was regarded as somewhat uncultured; they established a fine art society and attempted to put Australian art on the international map by being more selective than had previously been the case. It was also a male world: a women's place was still regarded as being in the home, though that was beginning to change. Ellis was dismissed as 'a mere flower painter', traditionally a woman's field. Ellis didn't seem to let it faze her though. A decade after they began to question whether her work was fine art, she was still exhibiting with the society (Victorian Artist's Society) and still, perhaps predictably, with
other 'lady' flower painters, receiving witheringly condescending reviews, such as:
Flower and fruit painting seems to be cultivated with special success by a number of exhibitors, chiefly ladies. Mrs E. Rowan sends a beautiful group of Romnias, the size of nature, [this and other works are] all evidences of the affectionate earnestness, the assiduity, and the success with which this branch of art is being pursued in this colony by those whose patience of observation, delicacy of touch and natural sense of the beautiful qualify them to excel in depicting these wonders of the earth.
Ellis suffered from those sort of perceptions all her life. In 1912, a decade before her death, she offered a large collection of her work to the state of Queensland, the Premier purchased the series but there was a heated debate over whether it belonged in the art gallery or the museum. It was rejected by the gallery and ended up in the museum.
Women collecting and cataloguing Australian flora opened a new career field or means of making a living formerly limited to men. Did your research point to their contribution to Science being as important as men's or was the fact that women could now be acknowledged as formative artists in this field and gain a career thereby more important?
Women were still denied access to the sciences and, as far as I know, there was really only one professional paid collector who was a woman in Victorian era Australia. Mueller never used the women's art in any of his publications, rather he always employed a man. The Scott sisters, who became the foremost zoological and botanical illustrators in the Colony of New South Wales, felt guilty about it (it was shameful not to have a father, brother or husband who could support you) and never asked for a male wage. Rosa Fiveash fared a little better with her professional illustrative work in Adelaide. So, women were still on the periphery of science; they weren't allowed to name plants or speak at scientific meetings. In that era a few women began to have an impact through their popular writings and/or illustrations of fauna and flora that were more attractive to the public than the dry science expected on men. So, it could be said that the women popularised natural history and thereby increased awareness and understanding of Australian plants and animals when all things European were regarded as the ideal.
Of all the extensive range of beautiful illustrations referenced and shown in this new book Collecting Ladies - Ferdinand Von Mueller and Woman Botanical Artists, which two are your personal favourites and why are they?
I don't have a favourite. I chose them for different reasons: some were part of the story, perhaps the plant depicted was named for the 'lady' or by Mueller, or mentioned in some of their writings; some I liked as art and some as scientific illustration; some were from sketchbooks never intended for publication, some were to decorate the home, others were done for professional reasons; and in some cases they were all that were available for that 'lady'.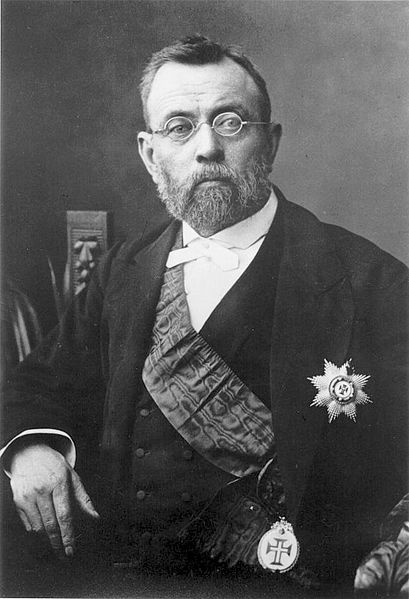 Baron Sir Ferdinand Jacob Heinrich von Mueller, KCMG (German: Müller) (30 June 1825 – 10 October 1896) was a German-Australian physician, geographer, and most notably, a botanist.He was appointed Government Botanist for Victoria by Governor Charles La Trobe in 1853 (a post that was newly created for him), and examined its flora, and especially the Alpine vegetation of Australia, which was previously unknown. He explored the Buffalo Ranges, then went to the upper reaches of the Goulburn River and across Gippsland to the coast. The neighbourhoods of Port Albert and Wilsons Promontory were explored, and the journey of some 1,500 miles (2,400 km) was completed along the coast to Melbourne
In the same year, he established the National Herbarium of Victoria, which can still be visited today. It has many plants from Australia and abroad, many of which were collected by Mueller. Also, his large private library was transferred to the Government of Victoria in 1865 and is incorporated into the Library of the Herbarium in Melbourne.[3]
Then, as phytographic naturalist, he joined the expedition sent out under Augustus Gregory by the Duke of Newcastle, Secretary of State for the Colonies. He explored the Victoria River and other portions of North Australia, was one of the four who reached Termination Lake in 1856, and accompanied Gregory's expedition overland to Moreton Bay. Mueller, for his part, found nearly 800 species new to Australia. He published in this year his Definitions of Rare or Hitherto Undescribed Australian Plants.
From 1854 to 1872, Mueller was a member of the Victorian Institute for the Advancement of Science, which later became the Philosophical Institute of Victoria. He was President of the Philosophical Institute in 1859 when it received a Royal Charter and became the Royal Society of Victoria. He was an active member of the Society's "Exploration Committee" which established the Burke and Wills expedition of 1860. Mueller promoted the exploration of Australia, and as one of only two members of the Exploration Committee with any experience of exploration, he made several speeches to the Society on the topic. From 1857 to 1873, he was director of the Royal Botanic Gardens, Melbourne, and not only introduced many plants into Victoria, but made the excellent qualities of the blue gum (Eucalyptus globulus) known all over the world, and succeeded in introducing it into the south of Europe, North and South Africa, California, and the extratropical portions of South America.
For these services, Mueller was decorated by many foreign countries, including Germany, France, Spain, Denmark and Portugal. He was appointed Fellow of the Royal Society in 1861, and knighted as KCMG in 1879.
Ferdinand von Mueller. (2013, April 18). In Wikipedia, The Free Encyclopedia. Retrieved from http://en.wikipedia.org/w/index.php?title=Ferdinand_von_Mueller&oldid=550964399. Ferdinand von Mueller Royal Society of Victoria Presidential Portrait
Copyright Pittwater Online News, 2012. All Rights Reserved.