February 28 - March 5, 2016: Issue 253
'Battle of the Bends' Hybrid Match Set to Rock Rat Stadium Next Weekend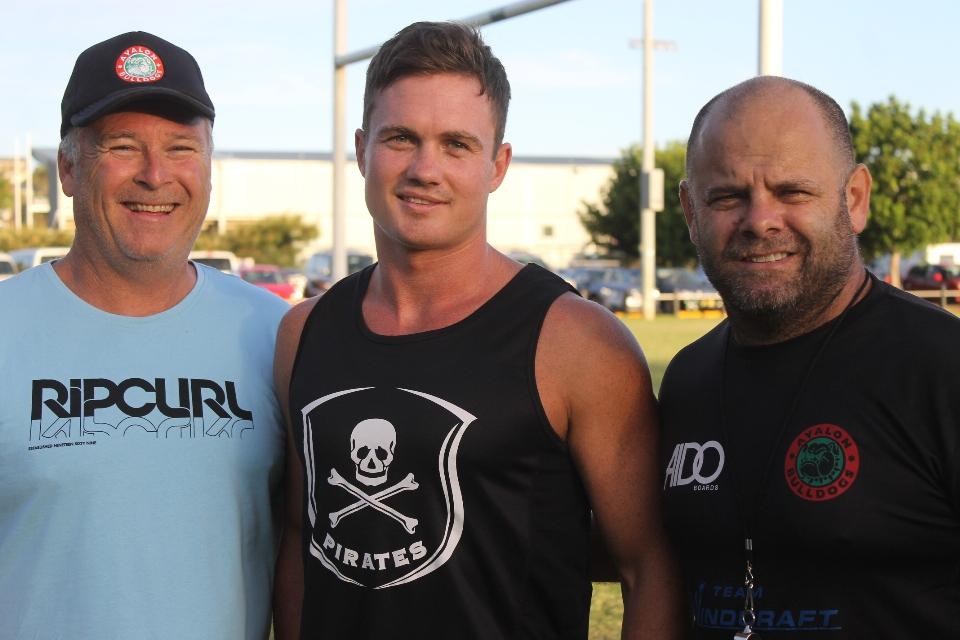 Avalon in training for Hybrid match: President Michael Birthwitsle, Captain Ryan Evans and Gaven Sheehan
In March 2014 a match between long time trophy winners in every grade of rugby union, the Newport Breakers, and the equally successful rugby league club, the Avalon Bulldogs, was postponed due to a thunderstorm that moved in, mid-match, and wouldn't go away until all players were off the field.
In March 2016 the boys are going to have another try, no pun intended - and have scheduled a Hybrid extravaganza for Saturday March 5th, where the still unanswered question may be resolved of which code is better, or not. Whoever has the most points by match end it will be rugby that is the winner with this showcase for both codes bound to attract the interest of those who may not frequent these green fields of endeavour as both clubs are raising funds for the Starlight Foundation.
Added incentive is a few legends appearing in the list of players for the Avalon squad, such as Cliff Lyons and Manly premiership-winning prop Mark Bryant.
Newport has been gearing themselves up for the match with training on Tuesday's for those who want to play in the Hybrid match, as well as regular training on Thursdays. The Breakers season opens April 2nd with their very popular Family Day at Porters Reserve and Newport Vs. Hills.
The March 5th game at Warriewood is to be preceded by a match between the Warringah Rats and the Manly Marlins. The Warringah Rugby Club has a number of teams including Mens Grade (1-4), Colts (1-3) and a Women's team (the Ratettes). On Saturday February 27th men's and women's teams completed the Summer series of Sevens Rugby with wins in the 44th Annual Kiama Sevens tournament.
The weather forecast for Saturday March 5th?: 31 degrees, sunny, humidity at 57% with a 10% chance of rain and a 19 klm wind.
For those who'd like to read the rules for a Hybrid Match you can visit: hybridrugby.com/rules-of-hybrid-rugby
We have a footy bonus this Issue in Bulldogs Life Member, and stalwart of over 40 years, Paul Collins sharing a few insights into the culture at Avalon as Profile of the Week. For Mr. Collins, 'we're not here for personal gain, we're here for the kids'.
Tickets are a mere $5.00 for adults and a gold coin donation for youngsters. Sure to be a wonderful few hours of pre-season inspiration and a must-see for all players of footy, their supporters and families, whatever your code.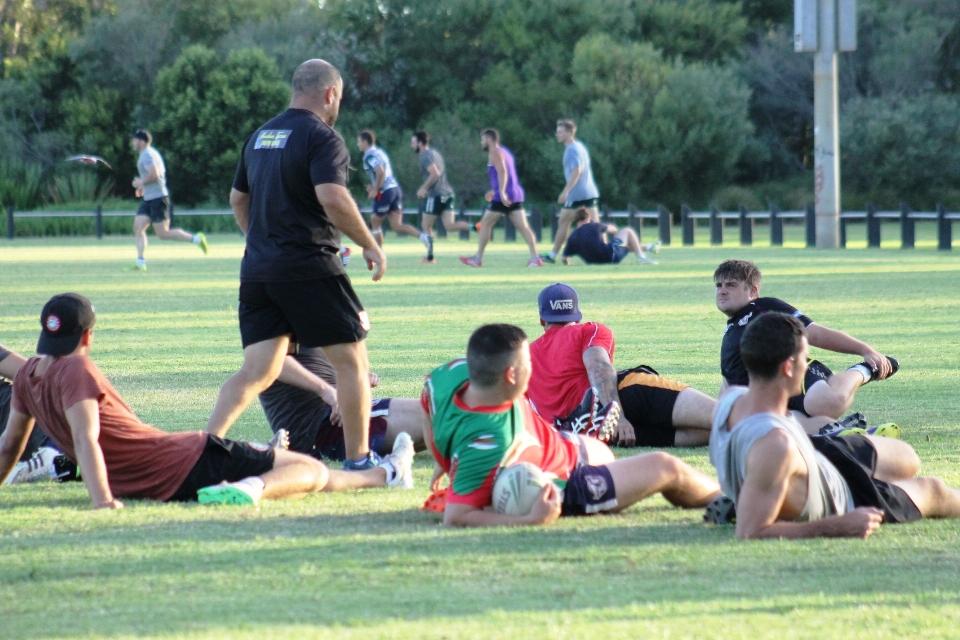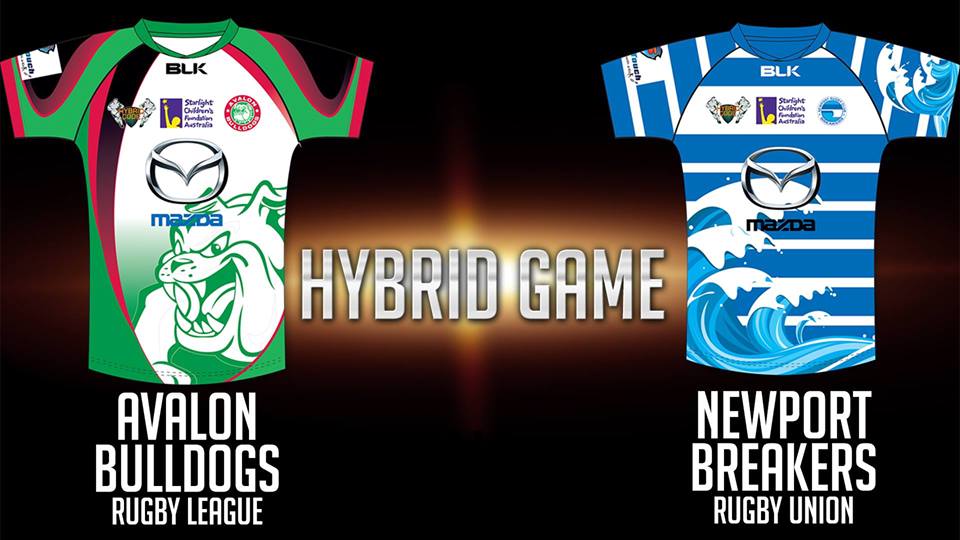 Avalon Bulldogs Auction Hybrid Match Jerseys
The Avalon Bulldogs Junior Rugby League Club are auctioning three jerseys for the fundraising Hybrid Match in support of the Starlight Foundation.
Anyone can Bid in the comments of their Facebook posts for your chance to win the game day jersey of John 'Hoppa' Hopoate, Mark 'Box' Bryant, or Cliff 'Cliffy' Lyons.
The Hybrid Match between Newport and Avalon takes place onMarch 5th, 2016, kicking off at 6.15 p.m. at Rat Park, Warriewood. Tickets are $5.00 at the gate.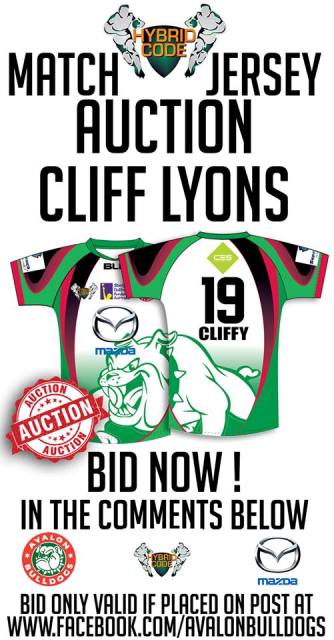 You can also win a Hybrid Match Jersey signed by these legends by LIKING the new Doggies Facebook page at the top of the screen to enter.
Like their Facebook page before midday on Saturday 5 March to go in the draw.
To place your Bid visit: www.facebook.com/avalonbulldogs