July 5 - 11, 2015: Issue 221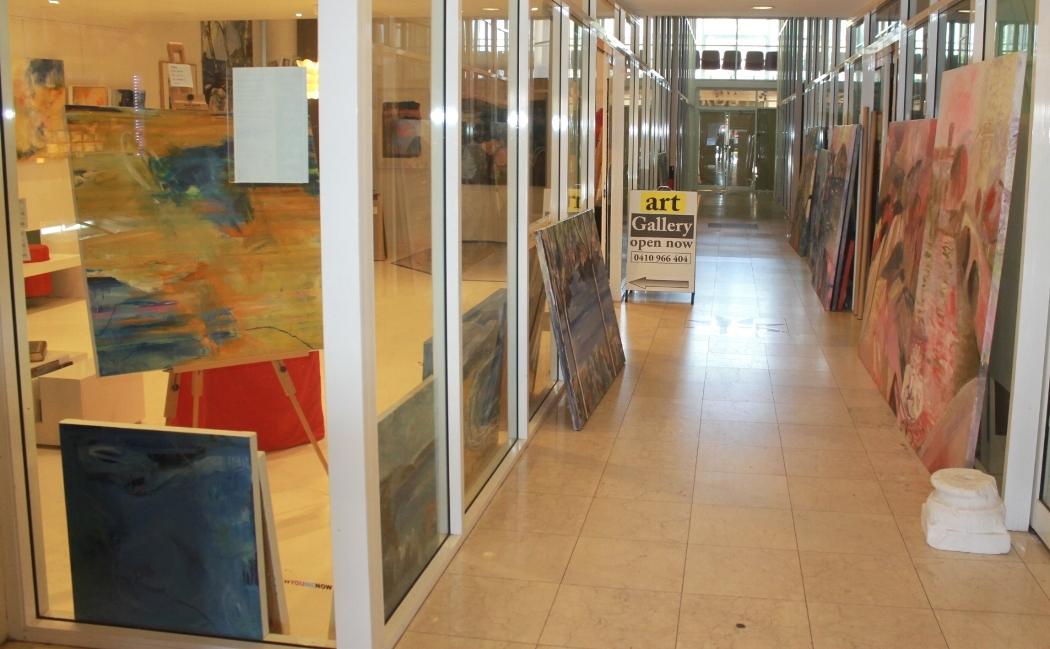 Avalon Art Gallery
Our
Artist of the Month for July 2015
is a lady whose works quite literally bring a sigh of delight when viewing them. Sylke Claridge has a large reserve of community spirit as well.
Since December 2013 Avalon has had a new Art Gallery which aims to show beautiful art and provide more services to the Pittwater community.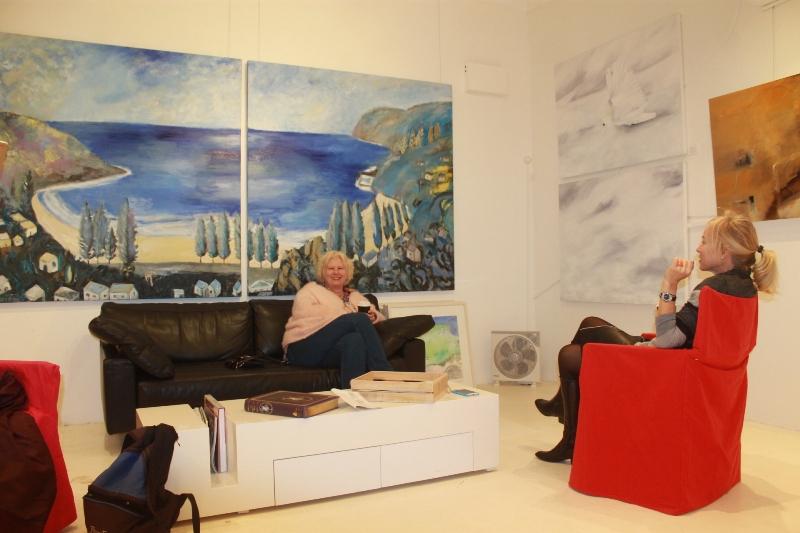 Featuring art by the Artist/owner Sylke Claridge, the art gallery has exhibited other artists. So far there was a fascinating Printmaking exhibition with Artists Libby Hackett and Helen MacKay and well-known Photographer
Tim Hixson
displayed his evocative and dreamlike images from his recent travels to Sri Lanka and India as well as from the beaches. Well known Printmaker and Photographer Garry Shinfield works have also featured in the Avalon Art Gallery while more recently the Gallery hosted a general exhibition of works by well-known Pittwater artists, many of whom also participate in the Pittwater Artists Trail Open Studios.
Gouaches and large canvasses from Sylke Claridge's travels to the Greek Islands have filled the light airy space this Entrepreneur/Artist has created. Sylke works are mostly landscapes – the elements of air, earth and water imbued with energy.
"Painting is not a theoretical exercise. It is a fusion of the tactile with spiritual truth. At the end the painting has to have a life of its own."
Exhibitions change monthly with Jan Christaudo currently exhibiting at Avalon Art Gallery. Her Paintings are from the series of 'Dunes of Green' and are beautiful dynamic works.
Sylke Claridge is also a Feng Shui consultant, advising about placement and energy in homes. Winston Churchill said: "We shape our buildings; thereafter they shape us."
This week we share a small insight into a wonderful enterprise from its initiator.
Where did the idea to open an art gallery in Avalon come from?
I was not known in Avalon as an artist, only in other galleries in other countries., and wanted to expose my art to others. It was opened originally just as a pop-up shop for eight weeks but then was so successful during that two months that I though I'd continue to do this. It also enabled me to have a base in Avalon and get to know this area better.
The gallery is open Wednesday to Sundays?
Yes, at present. During August we will be open only Fridays an Saturdays.
Can artists hire a space in the Gallery?
Yes, everything is open for negotiation – artists may hire a space in the Gallery and I also represent other artists.

Whom do you currently represent?
At the moment
Marian Purvis
,
Nada Herman
, Helen McKay, and Rachel Carroll. Anyone who is interested in being represented or having an Exhibition here should contact me - 0410 966 404 or 0406 215 330.
What else is special about Avalon Art Gallery
?
Clients who are looking for art are often unsure how it might look in their homes. Avalon Art gallery will deliver at no costs and they can enjoy the work in their homes to ensure they are happy with their choice of artwork before deciding to buy.

Art may also be rented from $ 29.- per week– this is especially attractive for companies as they often prefer to control such expenses without long -term commitment and can tax-deduct the monthly costs.

Which art should people buy?
Only buy what makes your heart sing or what really inspires you and what calms you—so more or less evoking a positive response according to your wishes and beliefs.

Do not live with an artwork if it evokes a negative feeling – even if it has been given to you as a present or has been in your family for a long time. Wrap it lovingly and put away…. or give away – whatever you feel is right. Of course art which is evoking anger or political consciousness has its place – in a museum or at an artshow or in a special room designed for it.

All artwork should be framed suitably to show the art at its best. Old frames should be clean and not broken. Mounts not yellowed. Take your works to a good framer to give the work a new life!

What is coming up for the Avalon Art Gallery?

In Spring we are planning a big Exhibition in conjunction with Scallys and for East Timor. I will exhibit all my paintings from Western Australia as part of this. I have recently been travelling to the Kimberley and the Bungle Bungles. These works, some painted in situ and some other larger works, will support further works in East Timor.

Is there a motto or creed for Avalon Art Gallery?

Yes; 'to raise the energy for people's homes and spaces'.
Because I'm a Feng Shui consultant I'm aware of what can create good energy in a space or home. We have a focus on doing this for people and through selling or placing art people may try out different pieces and see which one works best for them.
Feng Shui translates literally as 'wind water' and in this context, for us, it is about aligning the energies in the home for the utmost benefit of the inhabitants and ensuring that the art in these spaces really raises the energy levels.

_______________________________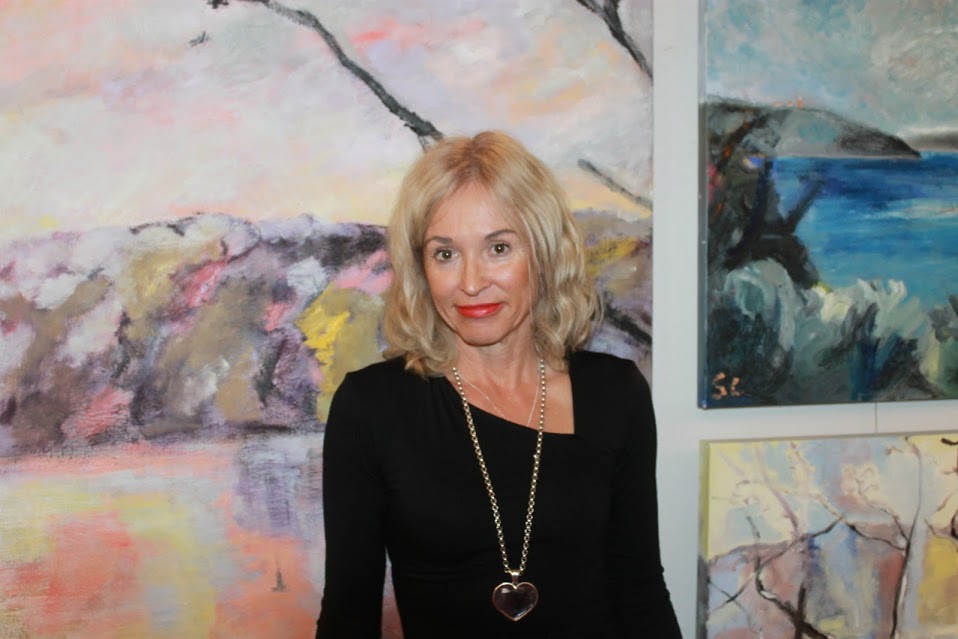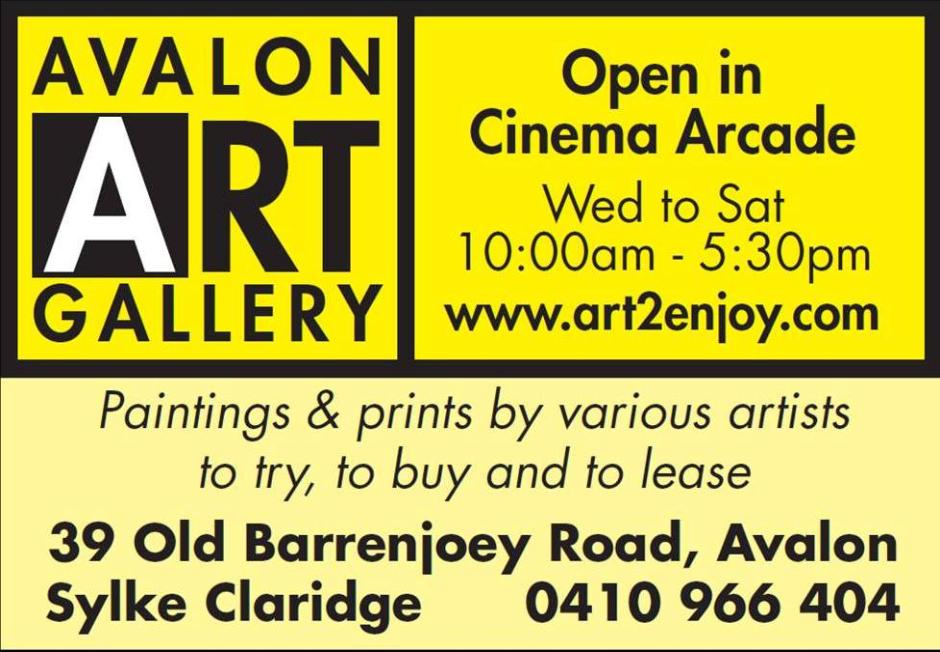 Copyright Sylke Claridge, 2015.