January 27 - February 2, 2013: Issue 95
Australia Day at RMYC
by Robyn McWilliam
Australia Day at the Royal Motor is mainly about people who love messing about in boats: fishing boats, cruisers, timber classics, racing or cruising yachts. Popular General Manager, Karen Baldwin directed the celebrations beginning with a resounding chorus of voices singing 'Advance Australia Fair'. What better way to start than with our National Anthem?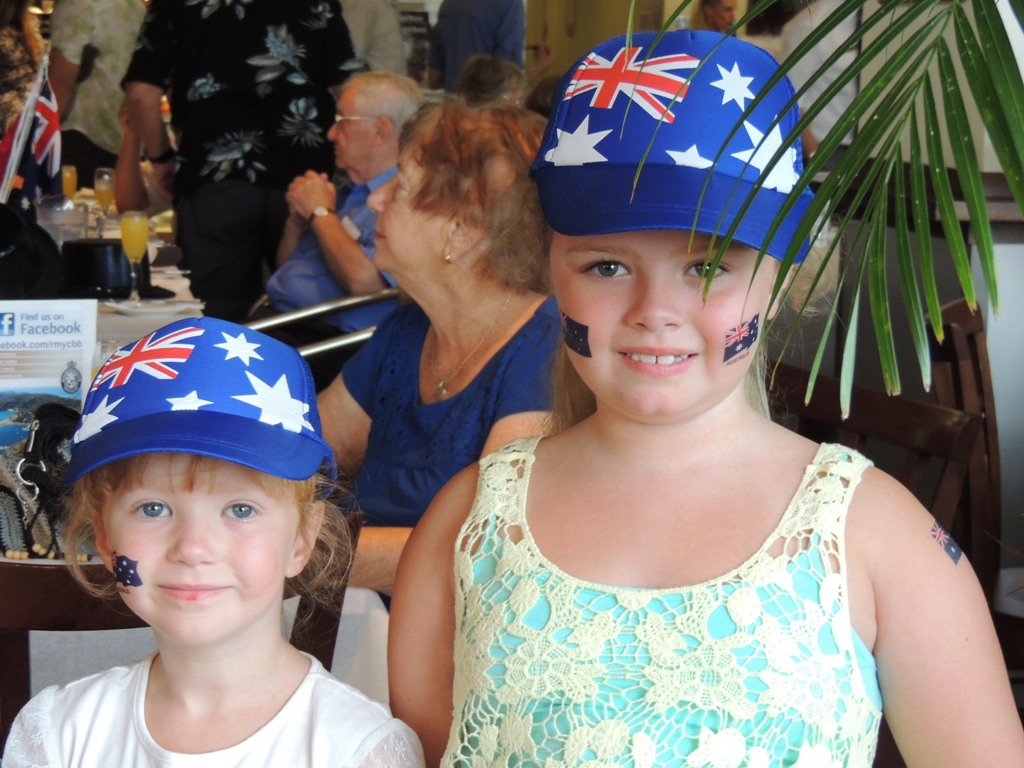 Patriotic sisters Ashleigh and Jazmin Murray
Flutes of champagne and orange juice and scrambled egg rolls commenced the brunch as we learned a little about the club's early history*. Outside the courtyard on display was Mr Teach, a 1926 gentlemen's racer, the year of the first meeting of the Broken Bay branch. Today there are more than 3000 members of the RMYC.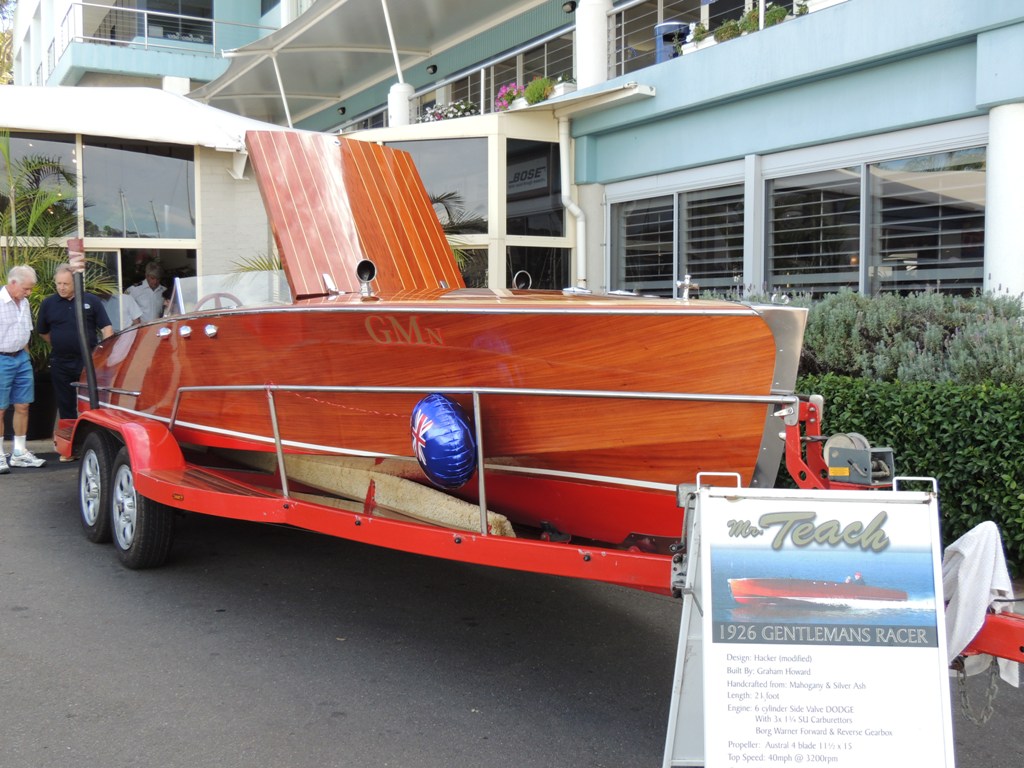 MP Bronwyn Bishop's address this year was on the Australian character and identity. She stressed how fortunate we are in a place such as Pittwater. Already this morning Bronwyn had attended a ceremony at Newport Beach where new people had made the decision to be Australians.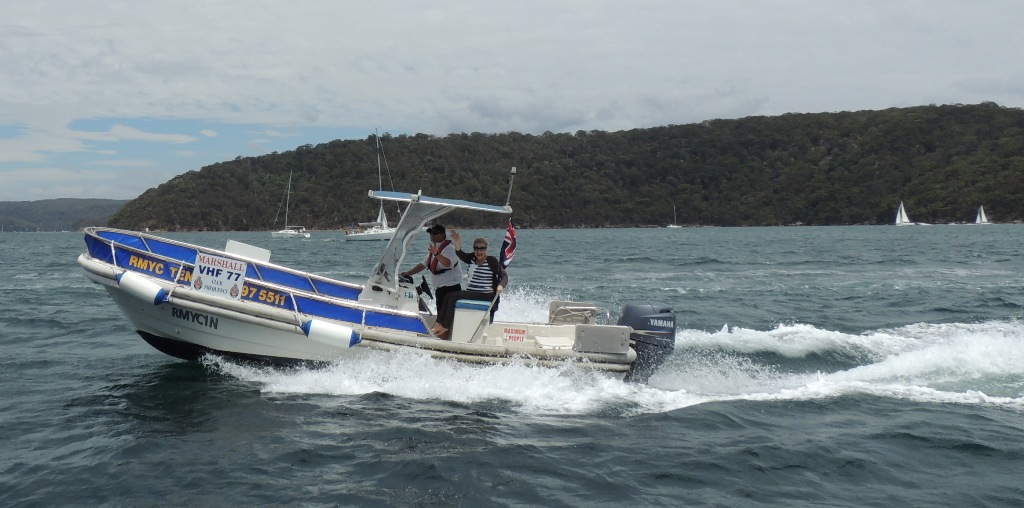 Federal MP Hon. Bronwyn Bishop waving to the fleet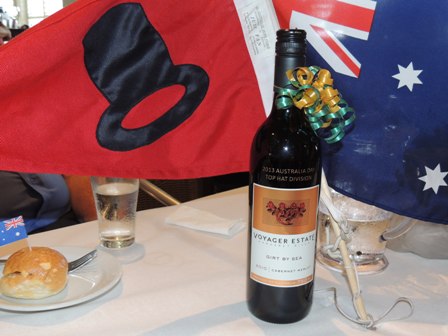 Each of the club's divisional captains spoke after Karen presented them with a bottle of wine labelled 'Girt by Sea'. These volunteers were thanked for their time, energy and enthusiasm which keep the club thriving. Staff members were also recognised for their friendly and dedicated service.
Following a 'Blessing for Australia Day' by the Reverend Ric Bollen, it was a mass move to boats for the Parade. This year Pittwater was sparkling and sunny with a brisk nor'easterly blowing. Boats sporting a forest of flags gathered off Stokes Point and proceeded back towards RMYC. MV Silver Ghost, the judging vessel for Best Dressed Vessel and Best Dressed Captain and Crew had to be rounded.
After the Boating Parade, members and guests were entertained in the courtyard by the jazz group, Venus. Diners could sit back listening to mellow music and revel in their Australia Day celebrations.
*Extracted from file below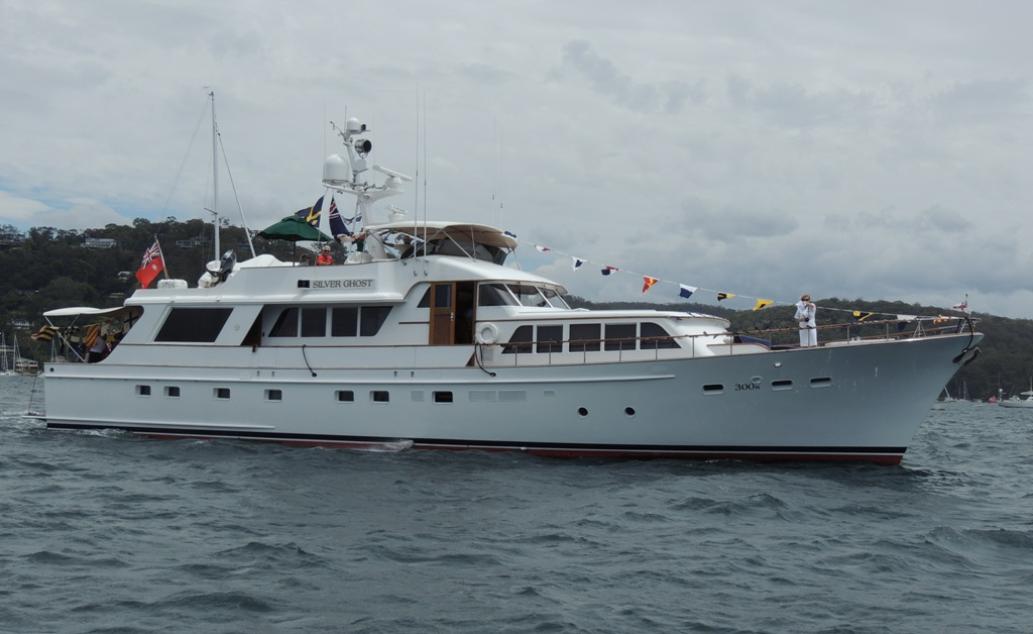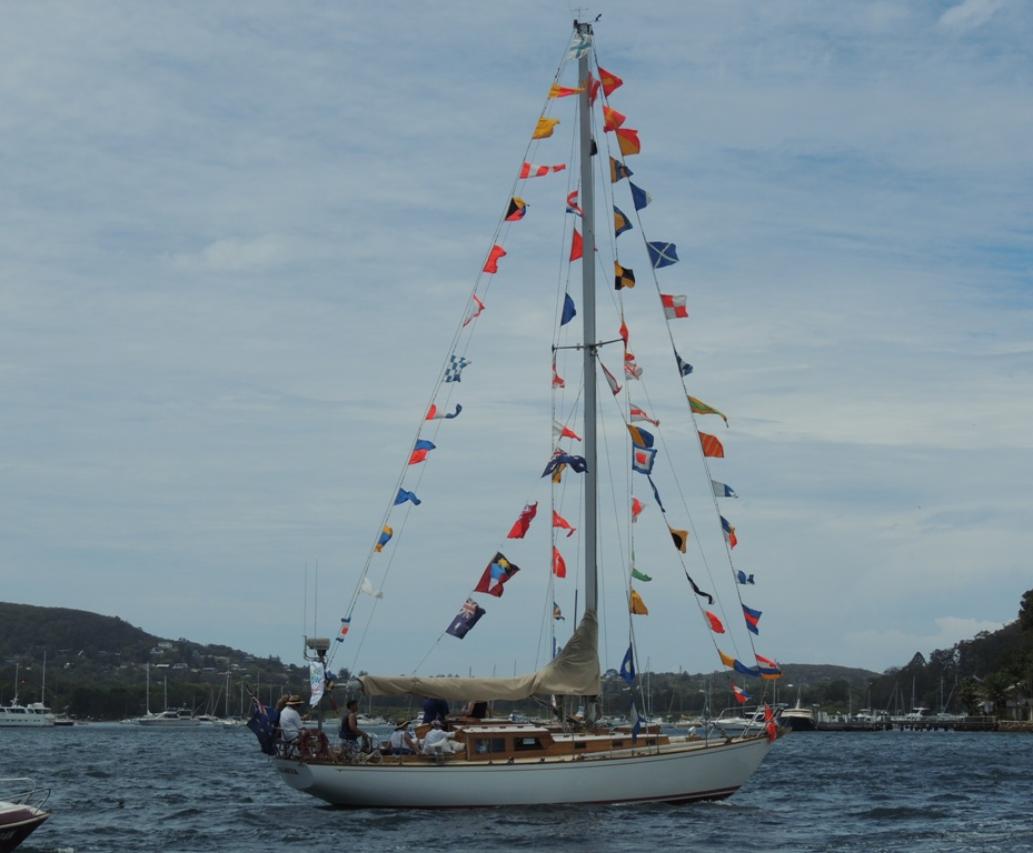 by Robyn McWilliam, 2013.