April 27 - May 3, 2014: Issue 160
Surf Patrol Season Closes Today - Saving Lives On The Road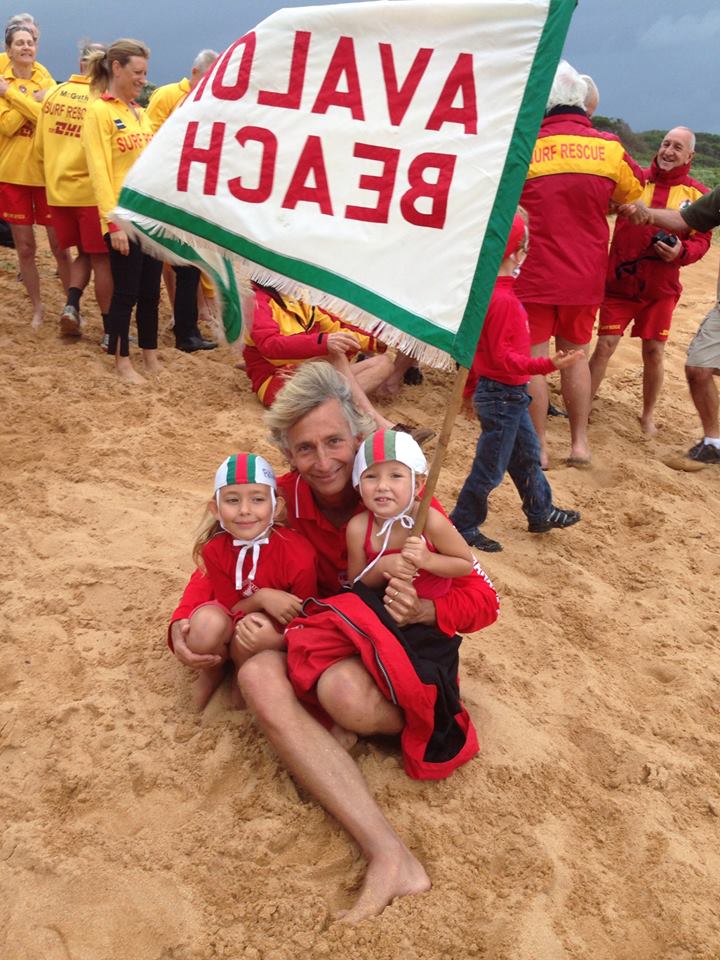 Adriaan Van Der Wallen at Avalon Beach SLSC Members 2014 Annual Picture - Photo courtesy Christine Hopton.
The 2013/14 Surf Patrol Season for Volunteers closes today, 27th of April, 2014, and news from the Avalon Beach Club this week highlights the inestimable gift every single member of every club in Pittwater has given from Spring through to Autumn.
"SAVING LIVES on the road....Adriaan Van Der Wallen was on holiday returning from a family surf trip at Boomerang Beach and stopped at Foster unintentionally and went for a quick dip. Adriaan had only just hit the beach when he saw a surge come in immediately take 20 people at least 10 metres off shore and it was immediately noticeable that they were unable to swim.
Adriaan raced in with a small foam nipper board with 6 handles, needing to pull some of the children's hair to grab them as they sank. All up four children and five adults holding the board. Two other adults were over to the left and three were holding onto each other to the right. Managing to get to the shore relief swept the beach. We are positive that if Adriaan had not been on the beach that day that a tragedy would have been all over national news."
Adriaan is a great waterman - a Nipper Age manager at Avalon Beach SLSC and a Long Service member of Palm Beach SLSC - he has competed for both clubs.
_________________________________________
An overview of the 2013/14 SLS Season runs this week as a small tribute to all here who have 'Service and Vigilance' as their creed.
Our
Profile
this week is the Palm Beach SLSC's Boat Crews, our
Aquatics
page a compilation of our northernmost club's early surf boat crews and a decade of rowing to and from the Newcastle carnival with a little on the '
Tom Thumb
' a Gow built boat launched in 1907 that was in Pittwater until at least 1947 and was 'the genesis' of surf boats according to Joe Palmer.
The staff and contributors of this 'mag.' would like to thank all clubs and club members for allowing us to share some small insights into your season and its many aspects; and we look forward, after the flags lower at end of today, to keeping out the way next season.
The 2014-2015 Patrol Season will commence on Saturday 20 September 2014.
Copyright Avalon Beach SLSC, 2014