April 10 - 23, 2022: Issue 534
Woolworths Avalon: Update on Plans for exterior & interior of New Metro store + Alternatives; IGA Supermarket now open at Bilgola Plateau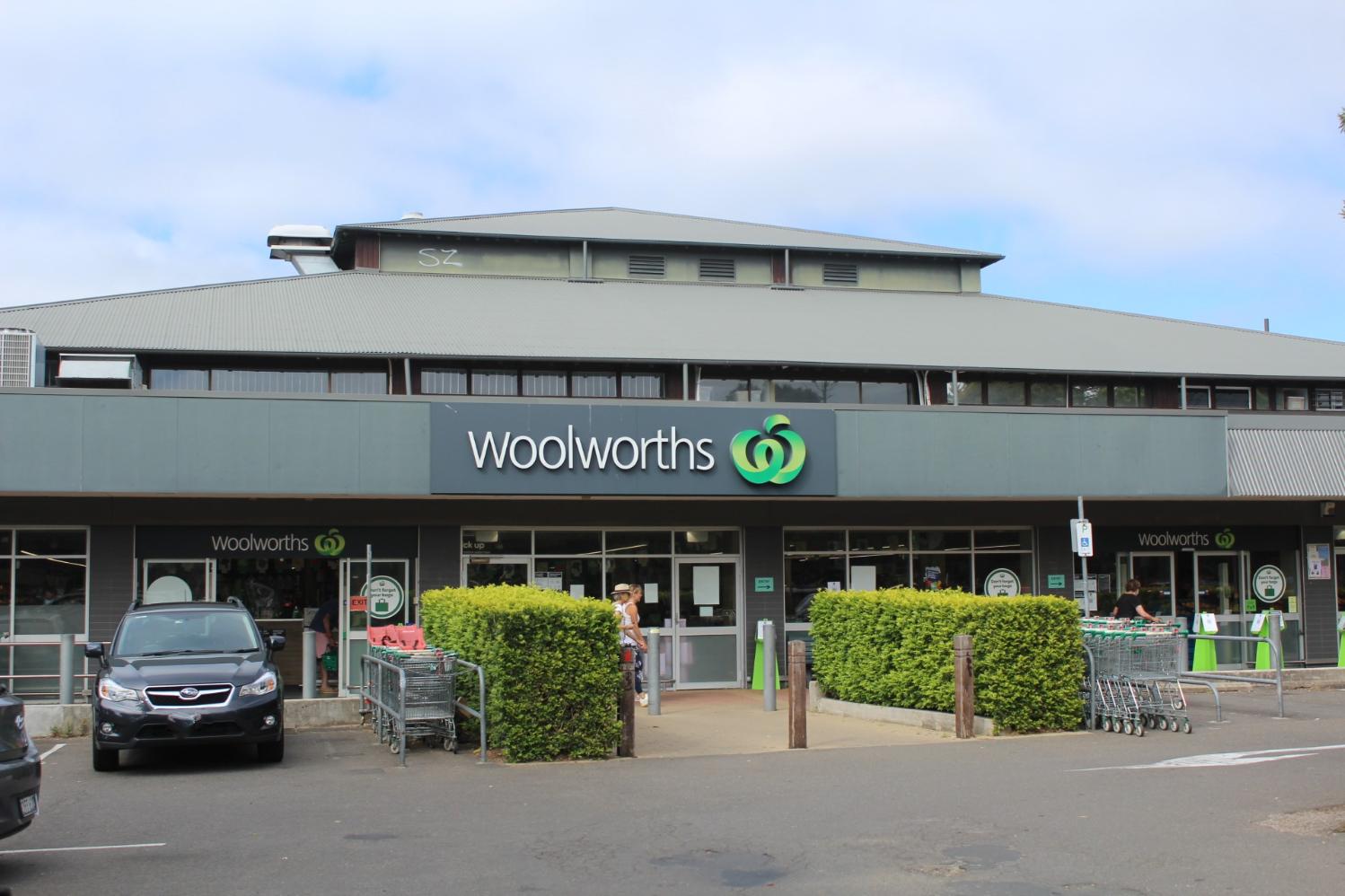 In October 2021 Residents contacted Pittwater Online due to the change in how Woolworths was displaying its hours of trade on the Woolworths's website store locator function, stating it is a Metro version of Woolworths.

Earlier this year Woolworths confirmed its intention to change the Avalon supermarket to a Metro store. Woolworths Metro stores cater for the top-up shop, with everyday essentials, but the emphasis is on fresh produce and a range that's heavily weighted to meal occasions.
An
Avalon Woolworths webpage
for the project states;
''Woolworths is planning to refresh the existing supermarket in Avalon to create a new Woolworths Metro store at 74 Old Barrenjoey Rd, Avalon Beach.
The new Woolworths Metro Avalon will use the existing store to deliver a fresh food store designed to meet the needs of the local community.''
Since then Woolworths has conducted community information sessions in February and recently announced the store will be closed for the refurbishments and conversion from May 2nd to
July 31st 2022 for a three-month construction period.
As part of Woolworths' community engagement, a flyer was distributed which shows how the façade of the structure will look according to Woolworths vision which included two car parking spaces that will be marked to be for Woolworths customers picking up orders from proposed lockers that will be installed outside the storefront.

A DA (DA2022/0332) currently lodged with Council shows on a Master Plan set shows the two car spaces being converted to 2 'Pick Up' car spaces with the same marking that appeared on the January 2021 flyer. The Master Plan set diagram reads ''This car space is reserved for pick up customers. Maximum stay 10 minutes.''.
The signage proposed is permissible with Council consent, however t
he car park itself is a community asset and forms part of the Dunbar Park POM and would mean that Woolworths is being granted exclusive use of community land should the proposed exclusion of these two spots for use by Woolworths be granted. R
esidents of Avalon Beach and surrounding suburbs who are already pointing out finding a spot to park the car is difficult are against the presumptive move, stating it may set a precedent for Woolworths to further excise community land.
A set of pick-up lockers to go with the pick up car spaces are proposed to be installed on the pavement outside the Woolworths building. These may impact on the thoroughfare and the use of the outdoors area by the café next door. Drawings, although not finalised, show these will project almost to the rim of benches already in place. The Master Plan drawings show these measuring 5648 Width X 2485 Height X 903 Depth at the base and 1528 Depth at the canopy on a 150mm concrete plinth; for flooding.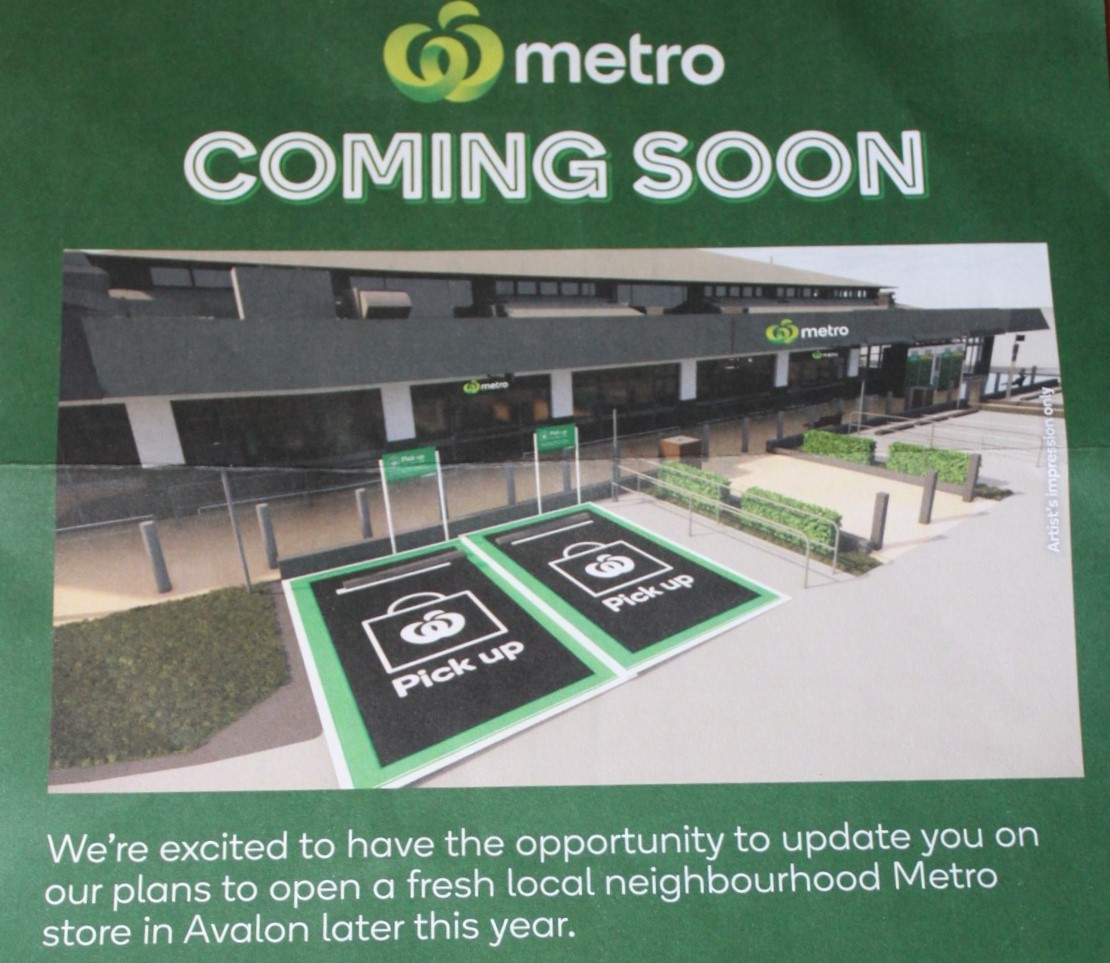 Top of the Woolworths flyer distributed to residents in January 2021
The trolley bay located where these lockers are proposed to be installed will be moved further east, where a bench is currently located, which will be removed. Placing the trolley bay here may encroach into the space various local organisations set up fundraising tables such as sausage sandwiches when attempting to fund services for the community.
Under the Dunbar Park Plan of Management it is stated that:
'The Car Park on the eastern side of the Park predominately services car parking to Woolworths and the Avalon commercial centre. A mutually satisfactory lease agreement between Council and Woolworths Ltd for use of space within the car park for shopping trolley storage and loading dock area address this issue and the funds received contribute to the maintenance and repair of the car park.'
And;
'Continue to lease trolley storage and loading area to Woolworths. Income generated from lease to be used to upgrade and maintain Dunbar park.'
In March 2021 the current Council conducted a community and stakeholder engagement to gauge the level of support for the Council's intention to grant two, ten-year licences to Woolworths Group Limited via their Your Say page between 2 March and 30 March 2021.
The purpose of the proposed licences is for Woolworths at Avalon Beach to continue using the land adjacent to its retail store at 76 Old Barrenjoey Road Avalon, as a loading dock, carpark and trolley bays.
Most feedback included concerns of rubbish/cleanliness, access or compliance relating to Edmund Hock lane where the loading dock is and which is often blocked by Woolworths' garbage bins and frequently poorly maintained, leading to the rubbish attracting vermin and scavenging birds. Rubbish not secured ends up being blown into adjacent areas, including Careel Creek.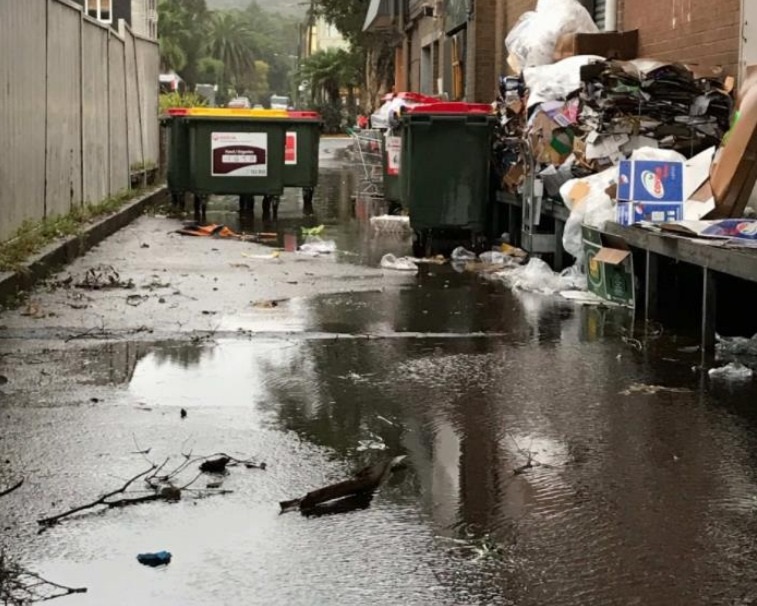 Edmund Hock lane on March 21st, 2021
Edmund Hock lane blocked for pedestrian and vehicle usage
The use of the Edmond Hock laneway to offload goods is also part of the DA and here it is proposed to install a manual swing gate to block use of the publicly owned laneway for pedestrians and vehicles.
Woolworths state they will make every endeavour to keep the Lane accessible and uncluttered, although waste and recycling bins will remain. Woolworths further state that as the Lane is Council property NBC is responsible for street cleansing.
The hoist in Edmund Hock Lane, which currently drops down from the exterior wall and disallows public access through the Lane while down will be replaced by an internal goods lift which can be accessed from outside. Goods will be loaded directly off the daily delivery trucks onto the lift and taken to the store. This should hopefully speed up the delivery process and lessen access issues.

Woolworths will be upgrading the drains under the store footprint to handle more storm runoff.

Other proposed New Signs: SG01 1x Directional sign, detailed Plan DA.P800 and location shown DA.P030 and a replacement Sign: SG03 1x 'Metro' sign to replace existing 'Woolworths' sign, shown Plan DA.P201 South Elevation, size to match existing and detailed on Plan DA.P800.
Inside the Metro store the fruit and vegetable section will be retained in its current location and enlarged in area, product range and shelving.
Meat will be retained in the current location and the range will include more organic and free range options. All meat, including fish (but excluding sushi) will be pre-packed as now. Across the aisle from the meat section will be accompaniments to meals.
The Centre of store shelving will be renewed to be deeper so that a larger range of products can be carried in the same area. There is a logic to the new layout which Woolworths states it will make clear to customers. The current laminated index cards in every second aisle will be updated.
Milk and other similar products will move to where ice cream is now at the rear of the store and the freezer behind it will be made into a cool room so these products can be rear-filled.
Convenience foods will be moved closer to the entrance so customers don't have to walk right into and through the store. There will be an addition of food for pets in the pet section. There will be less emphasis on cosmetics with a smaller range.
Bread will no longer be baked onsite but artisanal bread will be sourced from a partnership between a community-based baker The Bread & Butter Project and Metro Turramurra.
The current bakery area will become a sushi bar.
The self-serve section will be retained in the same location but new self-check units installed with trolley bays so items can be checked out direct from trolley.
The Woolworths Avalon webpage states the ways to shop with them during the store closure, include:
Pop-up shop - pick up a great range of essentials at our temporary small store just down the road at Shop 1, 24 Avalon Parade, Avalon
Woolworths Mona Vale - located at 25-29 Park Street, Mona Vale
Home delivery - Shop online for home delivery at woolworths.com.au.
Although residents should be mindful that those who order a home delivery shop may not always have their order delivered, as has been happening for customers, with some drivers going to homes and telling customers to come and pick their delivery up from the truck, parked at the base of their driveway, or
outright
refusing to deliver the order if it's raining.
Obviously
this is not a good
experience
for the many in our community who order shops online to be delivered to their homes because they cannot transport the goods themselves.
It should be noted this
customer experience is not in line with Woolworths home delivery policy and as standard protocol, drivers are meant to take the customer's products to their doorstep or requested location.
Any shopper with an unsatisfactory experience is urged to contact the Woolworths Customer Hub on 1800 000 610.

Apart from that, Coles online delivers too, and for free once you pass the $250.00 shop mark, which is a lot less than Woolworths' spend limit for free delivery.
On Friday April 8th an IGA opened at Bilgola Plateau as well. This IGA store is located at 223 Plateau Road Bilgola Plateau, and open 7 days 7am-7pm. Locals are already raving about it and their weekly specials are comparable if not better than the those advertised elsewhere. Further,
IGA is a network of over 1,300 independent family owned businesses that sit at the heart of local communities across Australia, giving back and supporting local producers, suppliers and charities wherever possible.
The Woolworths Avalon pop up store opening from May 2nd until the reopening of current store will be in the now closed Togi Sushi, opposite Commonwealth Bank will be 40sq m (of current store 1000 sq m).
The stock will be 300 lines of basic foodstuffs.
Customers will be encouraged via signs to scan a QR code to suggest other items to be carried in the pop up (the limited space allowing). These signs are also on display in the store currently; this facility is for the pop up and the main store when it reopens.
One staff member in the pop up will be given the role of providing customers with information about the renovation. The Metro communications manager has advised that further public information sessions will be held in April, together with an updated brochure.
Information on the project will be displayed on the store wall facing the car park. Staff in the pop-up will also provide customers with information on the renovation as it proceeds.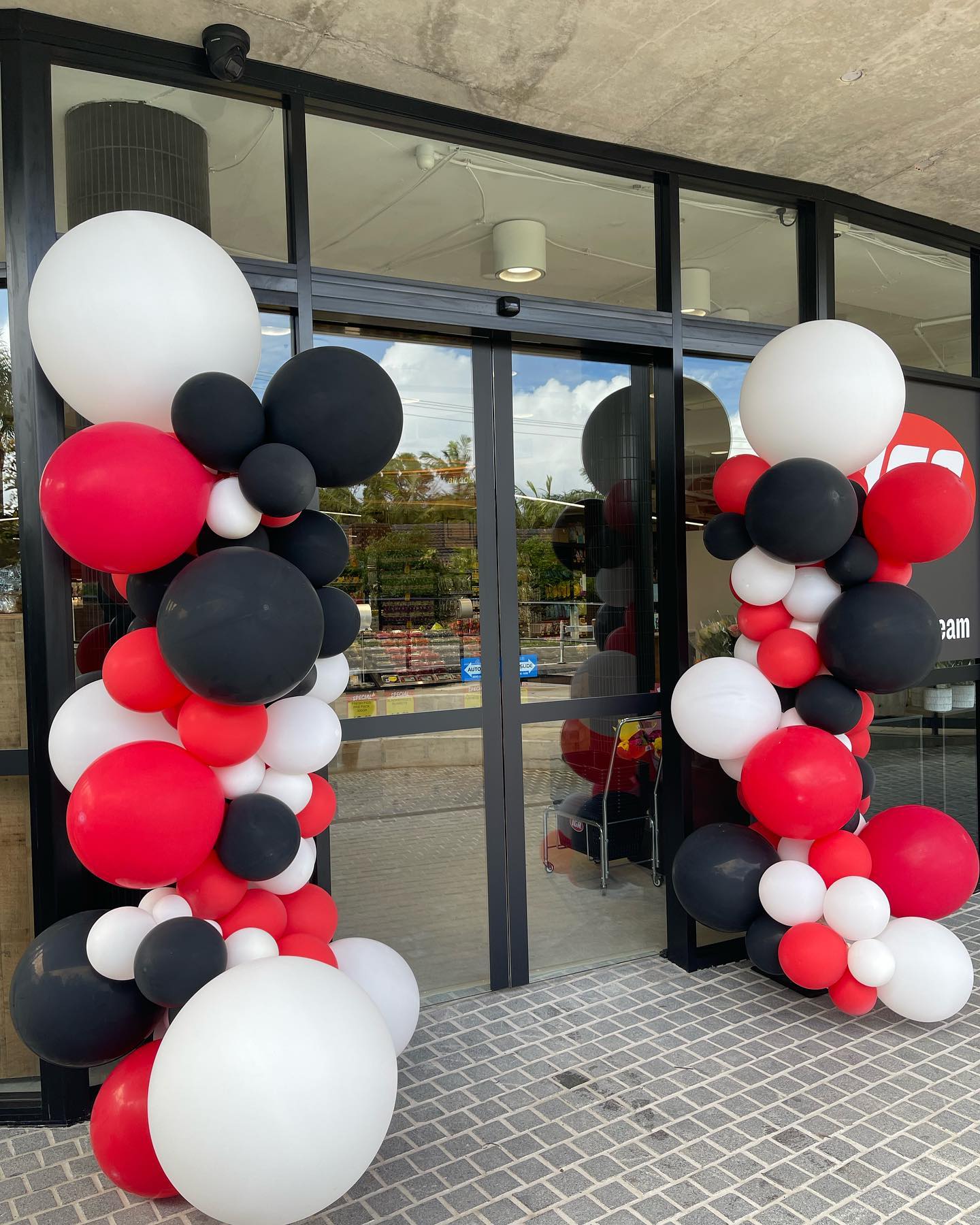 IGA Bilgola Plateau, now open. IGA BP photo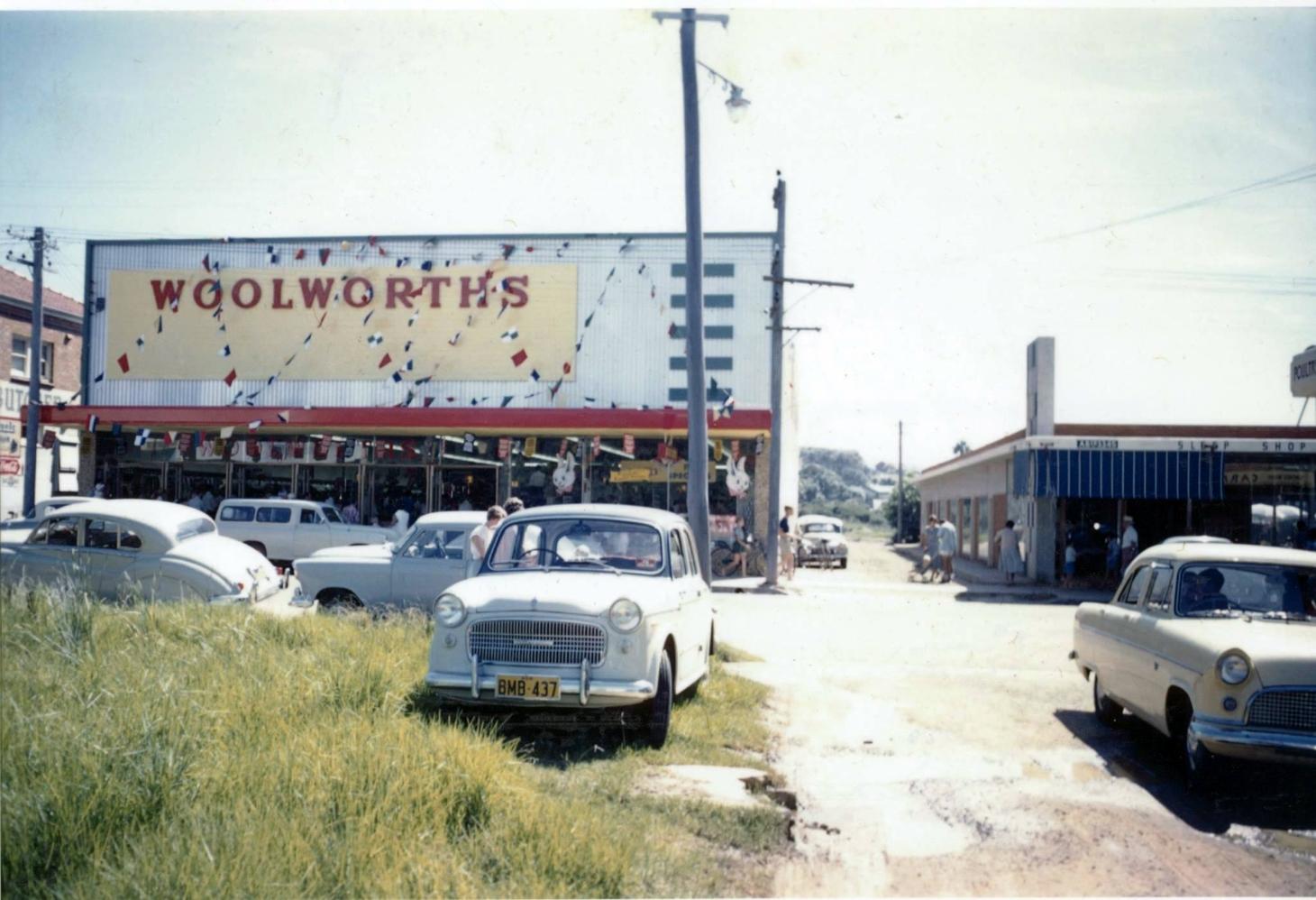 Woolworths, Avalon Parade, Avalon, opened on 5 March 1959 and closed in 1986. This photo was taken soon after opening from the later Post Officesite. photo from and with thanks to Geoff Searl OAM, President of the Avalon Beacvh Historical society