August 6 - 12, 2023: Issue 593
Old MP for Wakehurst announces funds for specialist mental health beds at northern beaches hospital in 2022/23 budget: New Wakehurst MP asks as new financial year begins - 'where are they?'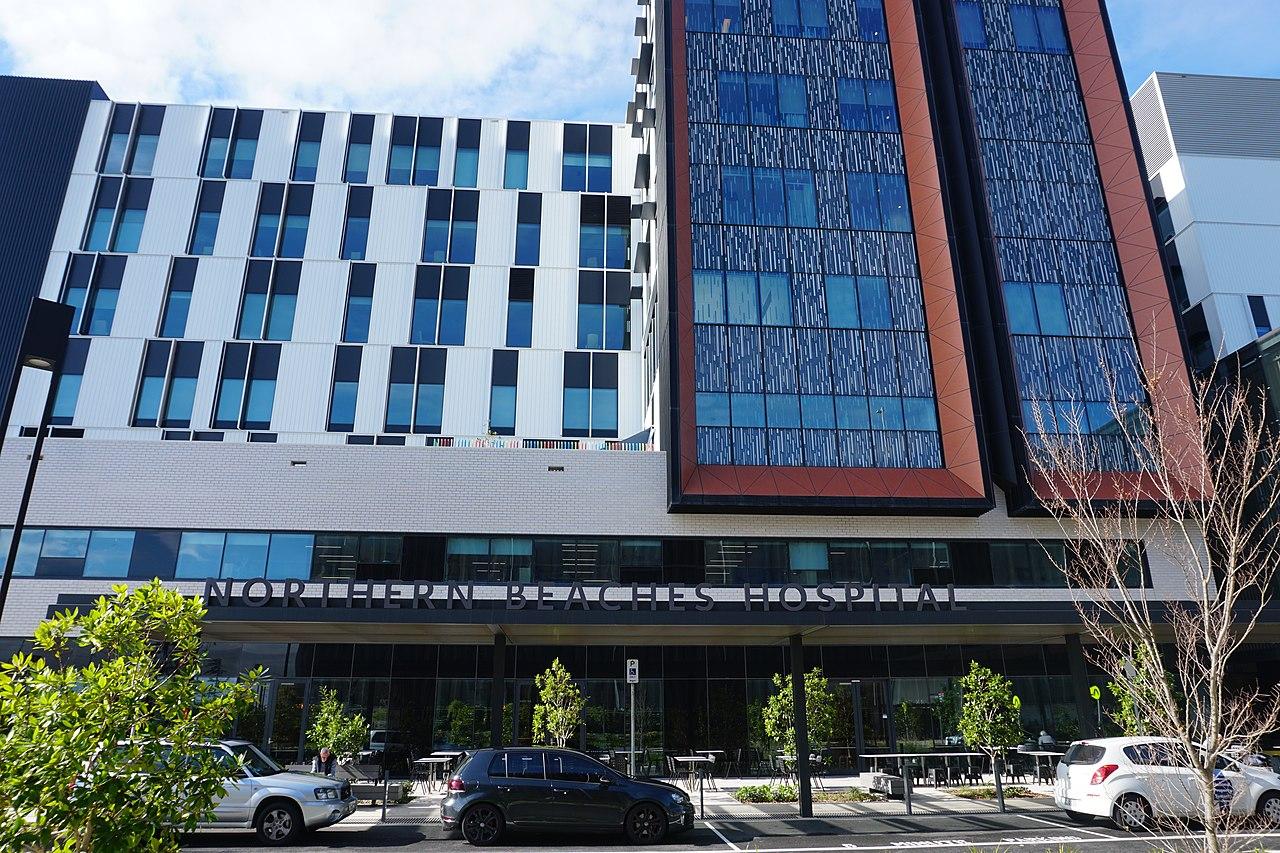 Photo of NB Hospital by Cabrils.
Previous NSW Health Minister Brad Hazzard announced on July 23rd 2022 'Children and young people in the Northern Beaches will benefit from significantly enhanced mental health services with a $11.4 million investment under the 2022-23 NSW Budget. The funding was to be used to expand hospital and community services, including establishing acute paediatric specialist mental health beds at Northern Beaches Hospital and supporting local community mental health and drug and alcohol treatment services.'
"This significant additional funding for child and youth mental health services on the Beaches will help ensure the appropriate treatment and support is available to young people and their families in a more timely manner," Mr Hazzard said.
The $11.4 million for child and youth mental health services in the Northern Beaches included:
$7.5 million to establish four dedicated acute paediatric specialist mental health beds at Northern Beaches Hospital, which will provide for the establishment and operation of the beds.
$1.4 million to employ additional staff, including senior multi-disciplinary clinicians, to support Northern Beaches Child Youth Mental Health Service in the Brookvale Community Health Centre.
$1.1 million to recruit additional staff, including peer workers and clinicians, to support and operate the Northern Beaches Youth Response Team service out of Mona Vale Community Health Centre seven days a week.
$1 million to develop a new youth drug and alcohol community treatment service in Northern Sydney Local Health District, including employing senior medical, nursing and allied health clinicians to operate the service.
$365,000 to provide a full-time child and youth psychiatrist at Northern Beaches Hospital.
Yet one year on, there are still no beds.
The community is asking - Why?
On August 2nd 2023 new MP for Wakehurst Michael Regan directed a query to the new Labor NSW Health Minister Ryan Park seeking information about the missing beds.
''The former New South Wales Government committed to establish four acute paediatric mental health beds at Northern Beaches Hospital. One year later, the beds have not been delivered. Will the Minister inform the people of the northern beaches what steps the Government is taking to ensure these desperately needed beds are established and provide a time frame for delivery?'' Mr Regan asked

Minister Park replied at length, stating the Hon. Rose Jackson, the Minister for Mental Health was already seeking answers.
''I am advised that the Minister has now met with staff from the Ministry of Health as well as the CEO of the Northern Beaches Hospital. She has made it clear that the New South Wales Government expects, in six to eight weeks' time, a clear plan for the implementation for this unit, and an explanation as to exactly why there have been delays in providing this unit and the funding it has secured and needs. We understand the need in the community, and we will pursue the timely receipt of this information. Once reviewed, we will be in a position to make an informed decision to determine the feasibility of these beds and, more importantly, to understand exactly why they have not been provided following the previous Government's commitment last year.'' Minister Park stated
''Mental health support is needed now. As such, the Northern Beaches Hospital has developed an interim model of care to help admit young people requiring mental health care into hospital. That is an interim decision. The recently established hospital team operates in coordination with the established child and adolescent mental health services of the Northern Sydney Local Health District. These are services that operate in many of our own communities as part of an integrated response to comprehensively meet the varying mental health needs of children and young people and to provide a streamlined transition between hospital and community services where ongoing care is needed. Young people on the northern beaches are now able to receive a specialised, developmentally appropriate health response when in crisis, both in the community and in hospital. These services are delivered by the Safeguards program, which is aimed at providing care to children and young people aged nought to 17 who are experiencing high levels of mental health distress.''
''Knowing the Minister for Mental Health, who is a tremendous advocate for the mental health sector and those dealing with mental health challenges, I can assure the member that she is very closely monitoring the situation. I understand the offices of the member and the Minister are locking in a time when a detailed discussion can take place. Rest assured this will be a priority of both the Minister for Mental Health and mine, and I hope a priority for all of us in this place.''
There is an extensive range of mental health services and a clinic at the Northern Beaches Hospital. The website for the private/public facility states its mental health service currently provides 61 beds across 4 specialised wards but does not list the four beds spoken of by Mr. Hazzard. The NBH lists:
A 20-bed ward for private health care admissions (Northern Beaches Clinic)
A 20-bed ward for public health care admissions
A 15-bed ward for the care of older people (65-years and over)
A 6-bed ward for short stay crisis mental health admissions
On May 2nd 2023 Healthscope announced St Helen's Private Hospital, a private mental health facility in Hobart operated by Healthscope, will be closing later this year.
The decision comes following a review in 2022 of the work required to maintain the building and a thorough assessment of options. The building requires a significant investment for major works to continue operating as a mental health facility, Healthscope said in a statement. The hospital's capacity has been limited for some time because of the age of the building, the company stated.
"The decision to close St Helen's Private Hospital in no way reflects on the skills, care and dedication of our staff and the doctors who have forged a proud reputation for delivering outstanding patient care and outcomes," said Healthscope CEO, Greg Horan.
"We have operated in the heritage-listed building for as long as we can. It now requires a multi-million-dollar investment to replace the roof, electrical systems and hydraulics. Unfortunately, this investment is not viable for Healthscope.
"Like all hospital and health services across Australia, we are under increasing cost pressures. This is a result of the pandemic, compounded by the highest levels of inflation seen in decades as well as rising interest rates. The costs of food, maintenance and
cleaning also continue to rise, along with energy and insurance charges."
The company stated ''It is hoped that some services which had been provided at St Helen's may relocate and continue under management by the Tasmanian Government or other local service providers.
Healthscope continues to negotiate with the Tasmanian Government about the future of services.
'Healthscope's decision to close St Helen's Private Hospital reflects the need to balance investment and services across its 39 hospitals, which admit over 600,000 Australians each year', the statement read.