June 30 - July 6, 2019: Issue 411
Opportunity to complete the Mona Vale-Ingleside escarpment Mooted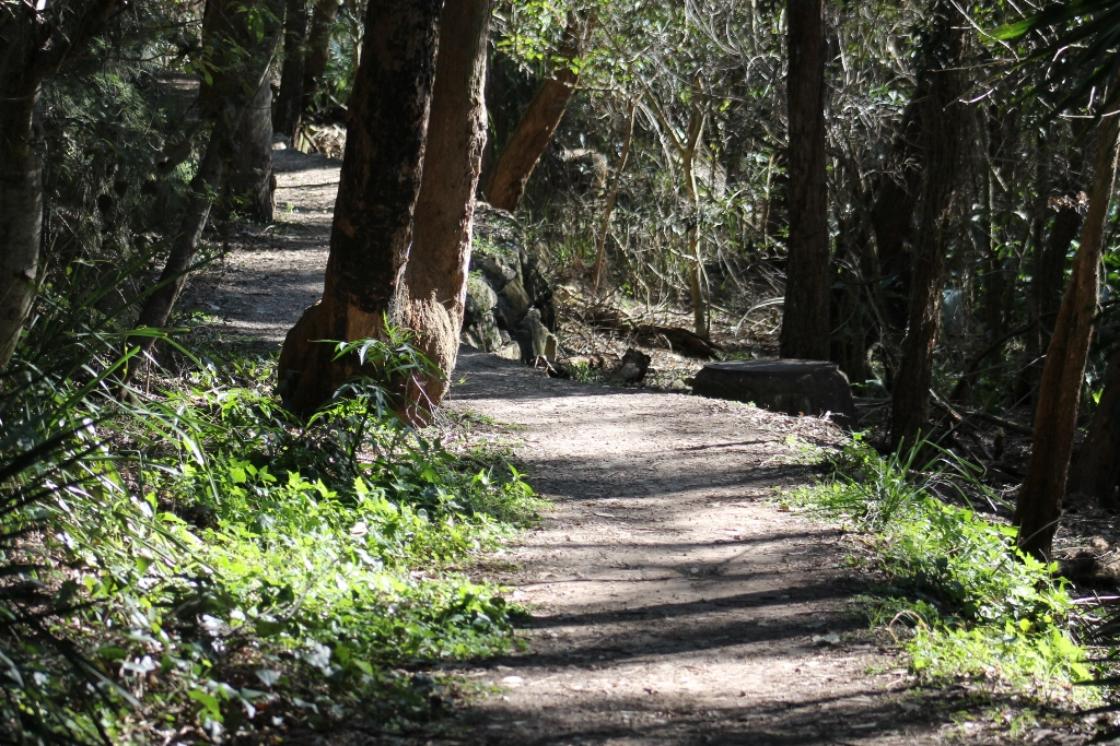 Residents and members of the Friends of Mona Vale group have recently put forward a proposal to MP for Pittwater, the Hon. Rob Stokes, to acquire 15 acres of farmland in the Mona Vale - Ingleside escarpment.
Dave Murray spoke in the Public Forum section of the most recent Council meeting (June 25th) regarding the proposal for 120 Mona Vale Road, Ingleside, which is aimed at ensuring this section of land is kept for conservation purposes and to complete the Mona Vale-Ingleside escarpment.
The document and accompanying supporting materials, were submitted to Pittwater's MP by Phil Walker, Hon. Secretary of the Friends of Mona Vale.
Mr. Murray has kindly allowed us to share the address read by him compiled from the proposal. Phil Walker's submitted document also includes a Map outline of 120 Mona Vale Road and photos of the area - general, timbered and regeneration areas.
Mr Murray's address:
The Mona Vale Escarpment and 120 Mona Vale Road
Many of us would have been up Mona Vale Rd in recent weeks and witnessed the loss of so many trees.
I'd like to tell you about a proposal which a group of Mona Vale residents has recently sent to Rob Stokes, requesting an investigation into the public acquisition of 15 acres of land at 120 Mona Vale Road, for conservation purposes and to complete the Mona Vale and Ingleside Escarpment.
The land in question is the farmland on the left hand side of Mona Vale Road, about 400m up from the cemetery.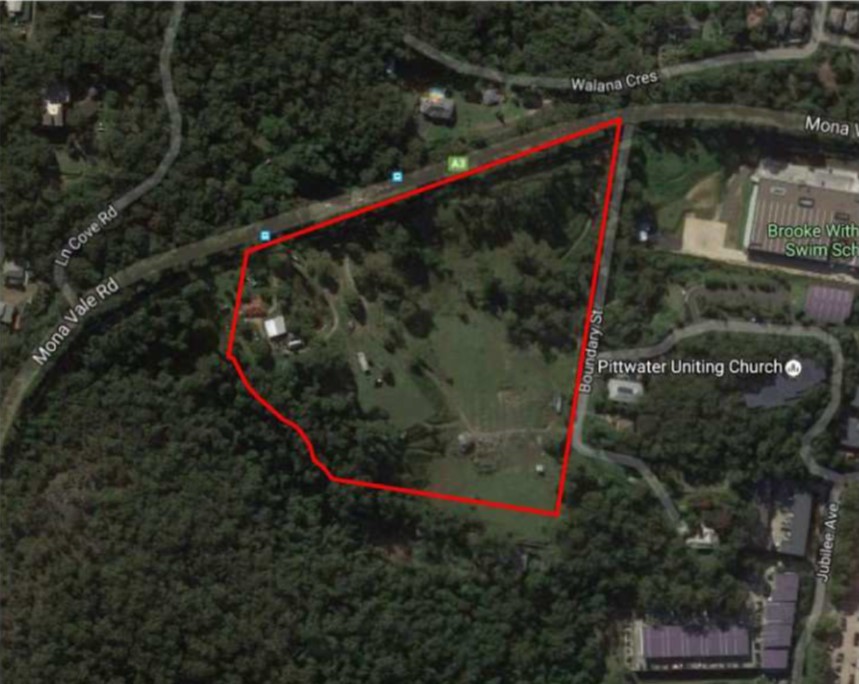 The subject site - from Friends of Mona Vale proposal
The proposal to Rob Stokes has been sent following a 'kerbside' meeting with the present owner of the land, who said he would be prepared to look at a Public Acquisition Proposal.
As part of its 1994 Draft Strategy for the Ingleside/Warriewood Land Release, Pittwater Council imposed an Environmental Levy for the purchase of Escarpment Lands, which raised $5 million over 5 years. Pittwater Council and Residents met with John Gowing, who was seeking to subdivide his 60 acres on the escarpment, and he agreed to public acquisition of his land.
Pittwater Council, with the assistance of the Department of Planning, the Gowing Family, Mater Maria School, Westpac Conference Centre, Heydon Estate and Uniting Church, was able to achieve the consolidation and preservation of approximately 100 acres of escarpment bushland, now called 'Ingleside Chase'.
Financially this was achieved through seed funding from Council's Environmental Levy, direct purchases, land swaps and Department of Planning sales of less critical 'Blue Hatched Ingleside Land'.
Twenty five years later, with similar co-operation of the Land Owner, Northern Beaches Council and the State Government, we believe that the public acquisition of 120 Mona Vale Road could be achieved, to extend Ingleside Chase from Narrabeen Creek to Mona Vale Road.
Indeed, the State Government has recently announced a 150 million dollar fund for Public Open Space, and the Northern Beaches Council could reintroduce an Environmental Levy as Pittwater Council did all those years ago.
The majority of 120 Mona Vale Road could then be allowed to naturally regenerate to reinstate the Conservation Values and visual aspects of the Escarpment.
We note that the presently planned pedestrian and cycle pathway up Mona Vale Road will be very steep. Re-routing the pathway through 120 Mona Vale Road would provide a pleasant and easy grade. This area would a major attraction for locals and tourists into the future.
We consider that this proposal has great merit and potential, and we hope that with the co-operation of all involved, the acquisition and preservation of the Mona Vale and Ingleside Escapement can be completed.