June 2 - 8, 2019: Issue 407
vocational training in Soibada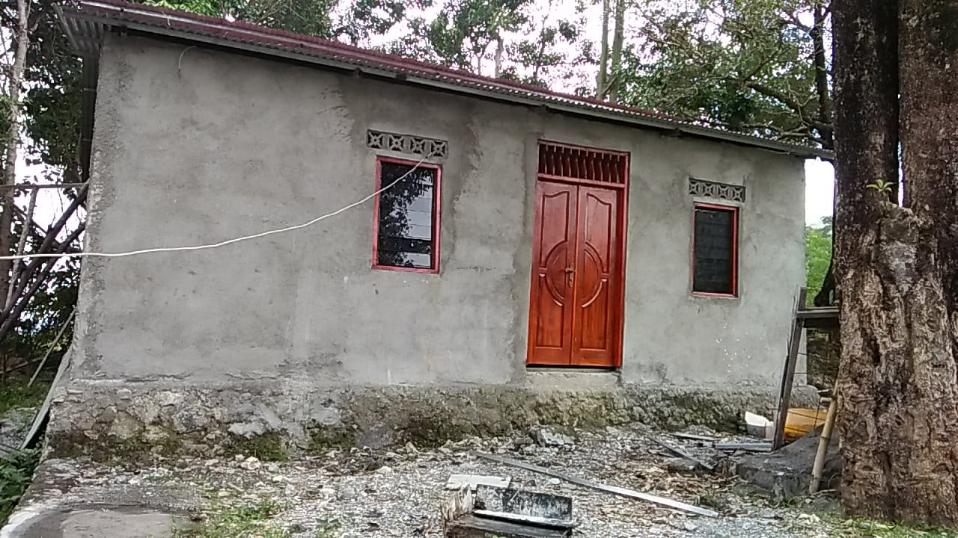 Changes in Education policy in Timor Leste have resulted in a shift in focus from traditional western methods to vocational training in an effort to provide jobs and industry in the districts and villages. Soibada Senior High School has re-evaluated their needs accordingly. Tourism has been identified by the Timorese Government as an area of growth. This has prompted the village hierarchy, School Principal and Chiefs to request assistance to the funding for construction of a facility where students can be taught the basics of hospitality training. Some of this funding has come from the Rotary Club of the Upper Northern Beaches http://www.rotaryuppernorthernbeaches.org/
The structure of the building is completed with only finishing off work and painting required. Plans are underway to fit it out with furniture made by local villagers. Thus providing more jobs and income for the community. Tablecloths and curtains are being made by the local tailor who has been trained and equipped by Friends of Soibada. The building consists of a reception area, a classroom, a demonstration bedroom, bathroom and dining area so that students can learn the basics of running a guesthouse. There is also a restaurant attached.
Local builders have been used for the project. Their training has been paid for by previous funding from Pittwater Friends of Soibada. The bricks and most items needed for construction were also made in the village. This project provided jobs and income for many local families and an opportunity to train local youth in construction. Volunteers from the local high school's newly formed Parents and Friends Group collaborated with students to work on the construction site.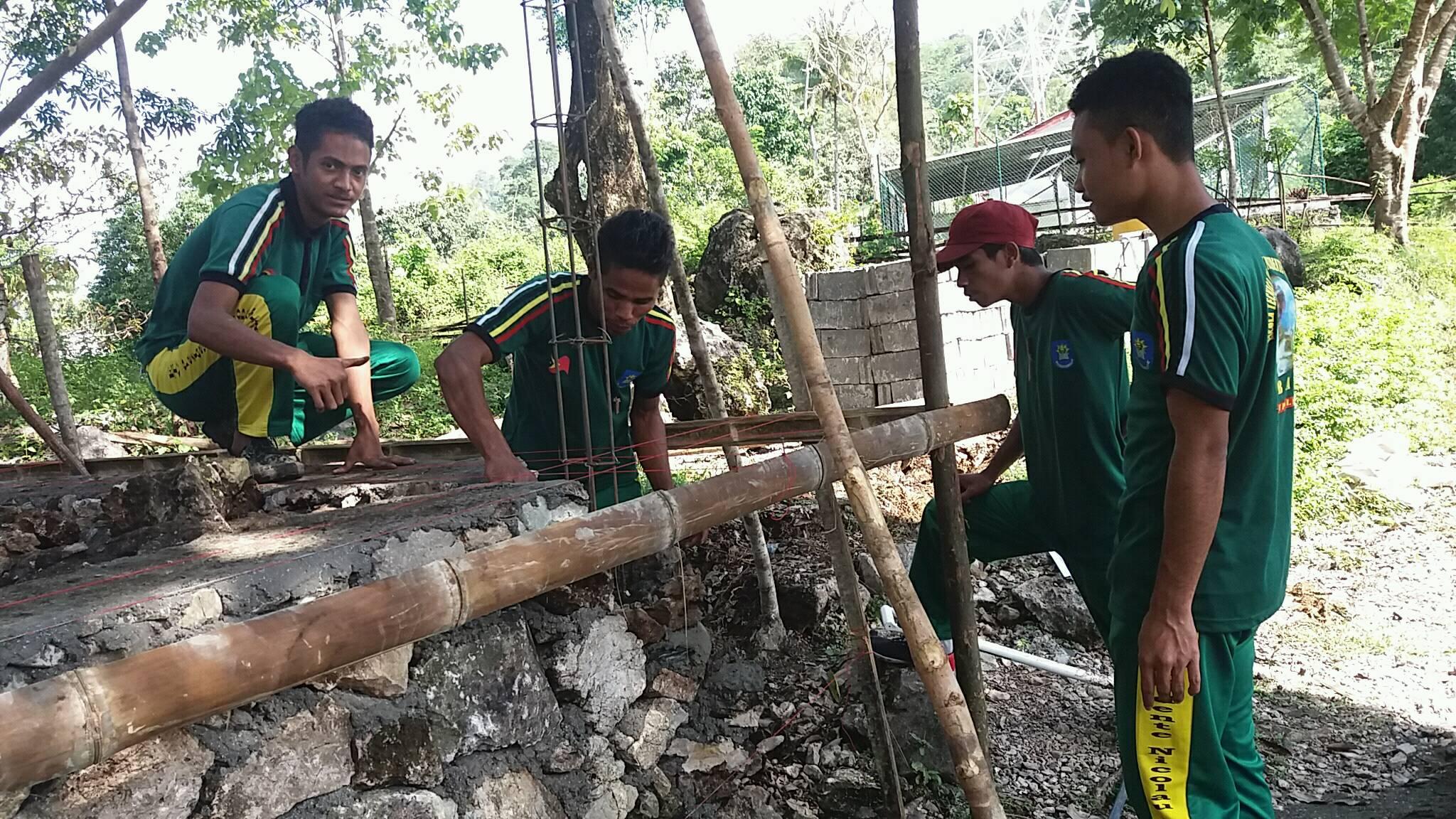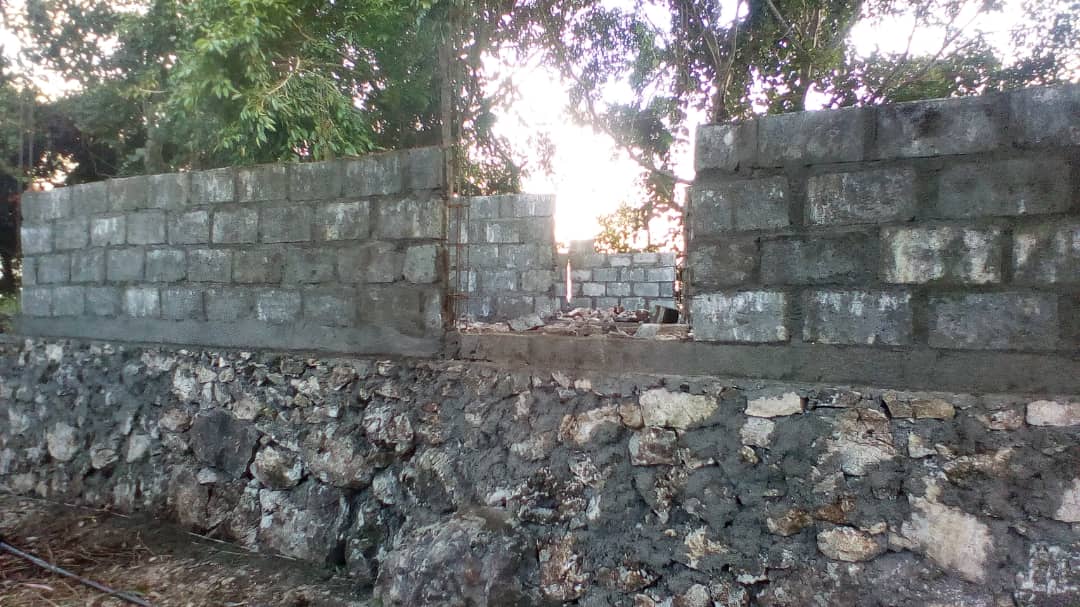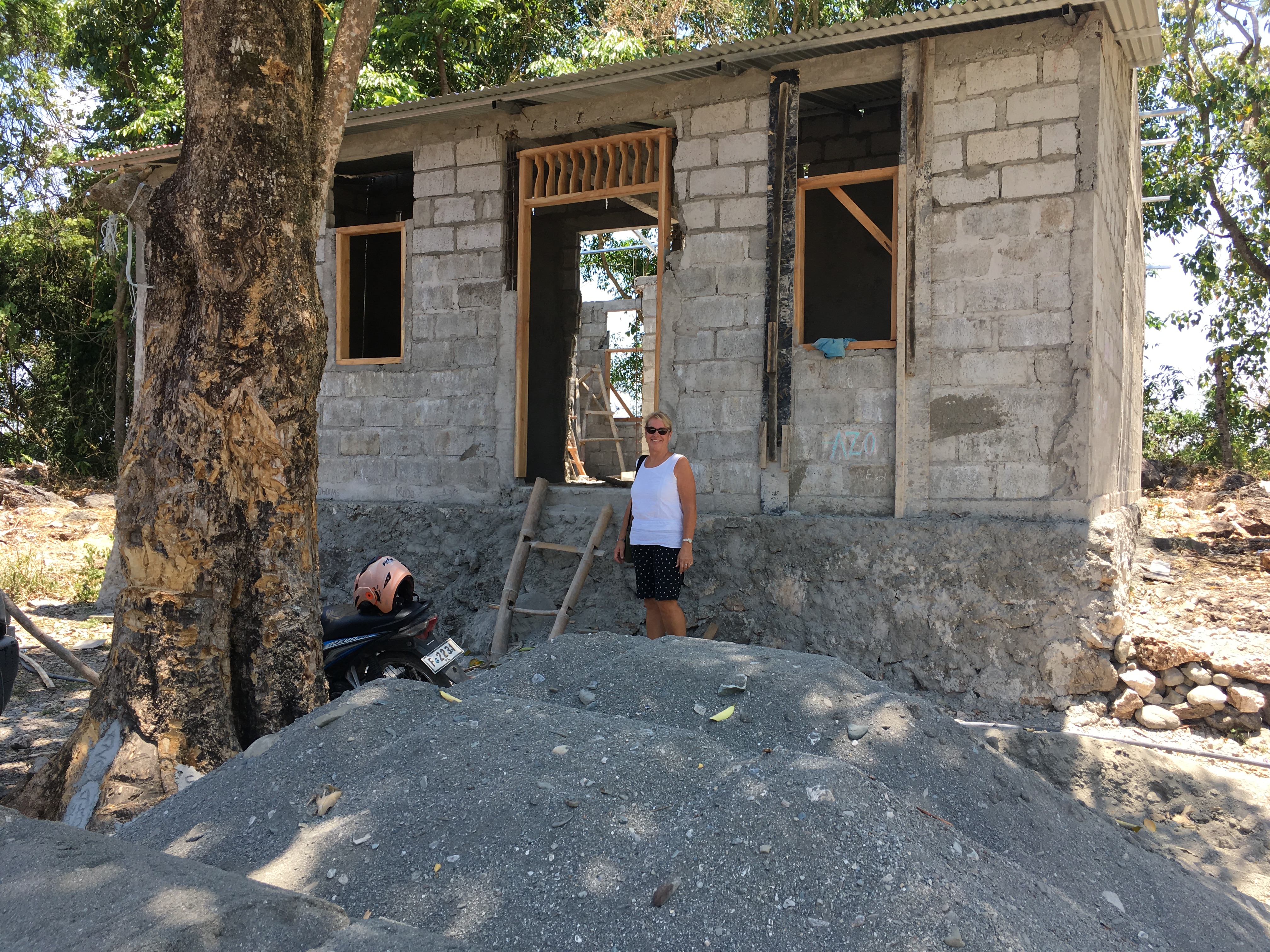 There is great opportunity for tourism in the picturesque village of Soibada and it has the potential to provide jobs for a large amount of villagers. This training centre will also have the effect of keeping the young people in the village and solve the problem of so many moving to the city to look for work and education. The hospitality training centre will have a restaurant attached. Students have begun instruction in the administration and running of this with the assistance of Timorese trainers.(Many of these are volunteers from the capital city, Dili.) The centre will be officially opened in July this year. A plaque acknowledging all donors and contributors will be erected on completion of construction. Construction is underway for the adjoining vegetable garden and livestock pens.
The in country project manager is Joanico da Costa, the Principal of the Nicolau Lobato Senior High School in Soibada. He works in consultation with the village chiefs, Parish Priest and government – both local and national. He communicates with Pittwater Friends of Soibada daily over Facebook Messenger (the most reliable and popular method of communication for people in Soibada). Joanico is a visionary. He has personally hired a truck and taken his students on an excursion to Dili (6 hours drive through the jungle) to visit hotels, restaurants and tourist attractions.
Days for Girls – there is a workshop in Maria Regina Church Hall from 1pm this Sunday! Please come along.
Visit: Days For Girls (Part 1) – Soibada
Tamara Sloper-Harding OAM
Email: tamara.harding@bigpond.com
Ph: 0403 226 699
On Facebook: www.facebook.com/Pittwater-Friends-Of-Soibada
Website: www.pittwaterfriendsofsoibada.org.au