August 21 - 27, 2022: Issue 551
Pittwater Commemorative Services for Vietnam Veterans Day + VP Day 2022- at Palm Beach RSL - Avalon Beach RSL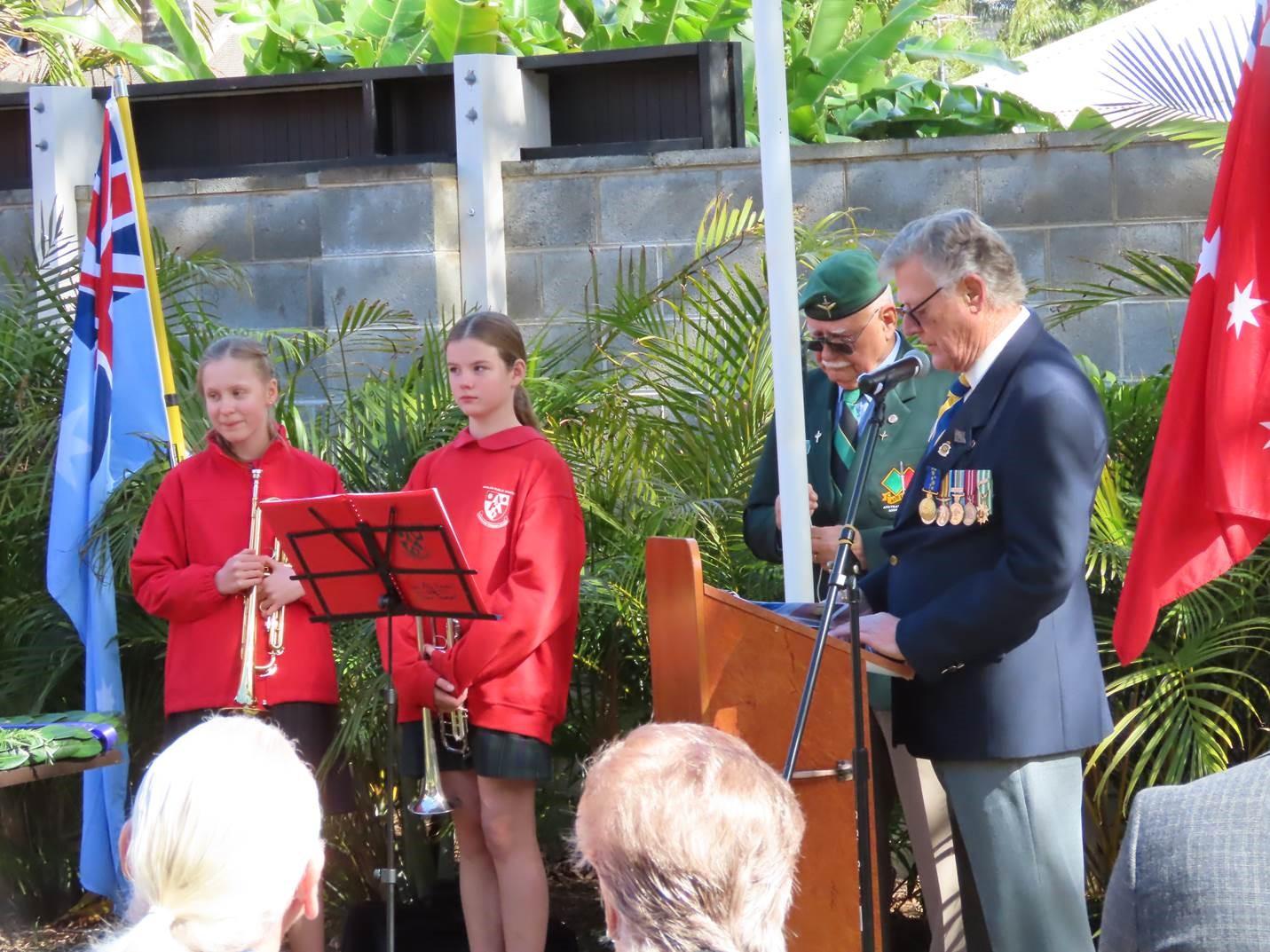 Two significant days of honouring those who have served in past conflicts fell during the past week – Vietnam Veterans Day and VP Day (Victory in the Pacific).
Vietnam Veterans Day is held on August 18th. On this day we commemorate Vietnam Veterans' Day on the anniversary of the Battle of Long Tan in 1966. We remember the sacrifices of those who died and say thank you to almost 60,000 Australians who served during the 10 years of our involvement in the Vietnam War.
VP (Victory in the Pacific) Day, also referred to as VJ (Victory over Japan) Day, is celebrated on August 15th. This date commemorates Japan's acceptance of the Allied demand for unconditional surrender 14 August 1945. For Australians, it meant that the Second World War was finally over.
The following day, 15 August, is usually referred to as VP Day. In August 1945 Australian governments gazetted a public holiday as VP Day and most newspapers reported it as such.
Vietnam Veterans Day (Northern) 2022
On Sunday August 14th members of Vietnam Veterans (Northern) gathered at Palm Beach RSL to hold a Commemorative Service to honour their fallen mates. Patron The Hon Bronwyn Bishop along with President of Pittwater RSL Sub-Branch Deborah Carter attended. As is customary for this Service, held on the Sunday prior to Vietnam Veterans Day services throughout Australia, children from Avalon Public School provide the music.
Following a solemn Commemorative Service and prayers, led by President of Palm Beach RSL Mark Ferguson OAM, a Veteran of this conflict, members and guests enjoy each other's company and toast friends gone.
Photographs are provided this year by Director the Club, Chris Hendrickson.
The Hon Matt Keogh MP, Minister for Veterans' Affairs and Minister for Defence Personnel, issued the following statement on August 17th.
Recognising Vietnam Veterans
Tomorrow, on Vietnam Veterans' Day, Australia pauses to recognise the men and women who served in the Vietnam War, 60 years after the first Australian defence personnel were sent to South Vietnam.
Minister for Veterans' Affairs Matt Keogh said the Vietnam War was era-defining, and the longest conflict Australia was involved in during the 20th century.
"The some 60,000 Australians who served in Vietnam deserve our utmost gratitude and respect; 521 gave their lives in the conflict and over 3,000 were wounded," Minister Keogh said.
"Around fifteen thousand of them were conscripts through the National Service Scheme.
"At that time in Australia there was growing opposition for the war, and so upon their return our Vietnam Veterans did not always receive the acknowledgement they were due. Today they form the backbone of our veteran community."
The world-leading Open Arms Veterans & Families Counselling service was established by Vietnam Veterans 40 years ago, when it was known as Vietnam Veterans Counselling Service, and has grown into Australia's only dedicated, military aware mental health support service today.
Vietnam Veterans' Day is held on the anniversary of the Battle of Long Tan, the costliest single encounter fought by Australian troops during the war.
The Battle of Long Tan was one of many actions, large and small in which Australians fought in Vietnam.
On this day we remember all those who served and sacrificed and thank you for your continued contribution to the community.
The Long Tan Bursary was also established thanks to the support of Vietnam veterans.
These special bursaries are available to children and grandchildren of Australian veterans who served in the Vietnam War to help students complete post-secondary education.
There are 37 bursaries available, each worth up to $12,000 over three years of continuous full-time study.
"I encourage all eligible students to apply for a Long Tan Bursary, as we pay tribute to the brave men and women who served during the Vietnam War," Minister Keogh said.
In 2023, the 50th anniversary of the end of Australia's involvement in the Vietnam War will be recognised with a commemorative program including a commemorative service at the Australian Vietnam Forces National Memorial, at Anzac Parade in Canberra.
To learn more about Australia's involvement in the Vietnam War, visit the Department of Veterans' Affairs Anzac Portal.
For more information on the Long Tan Bursary, please visit the DVA website.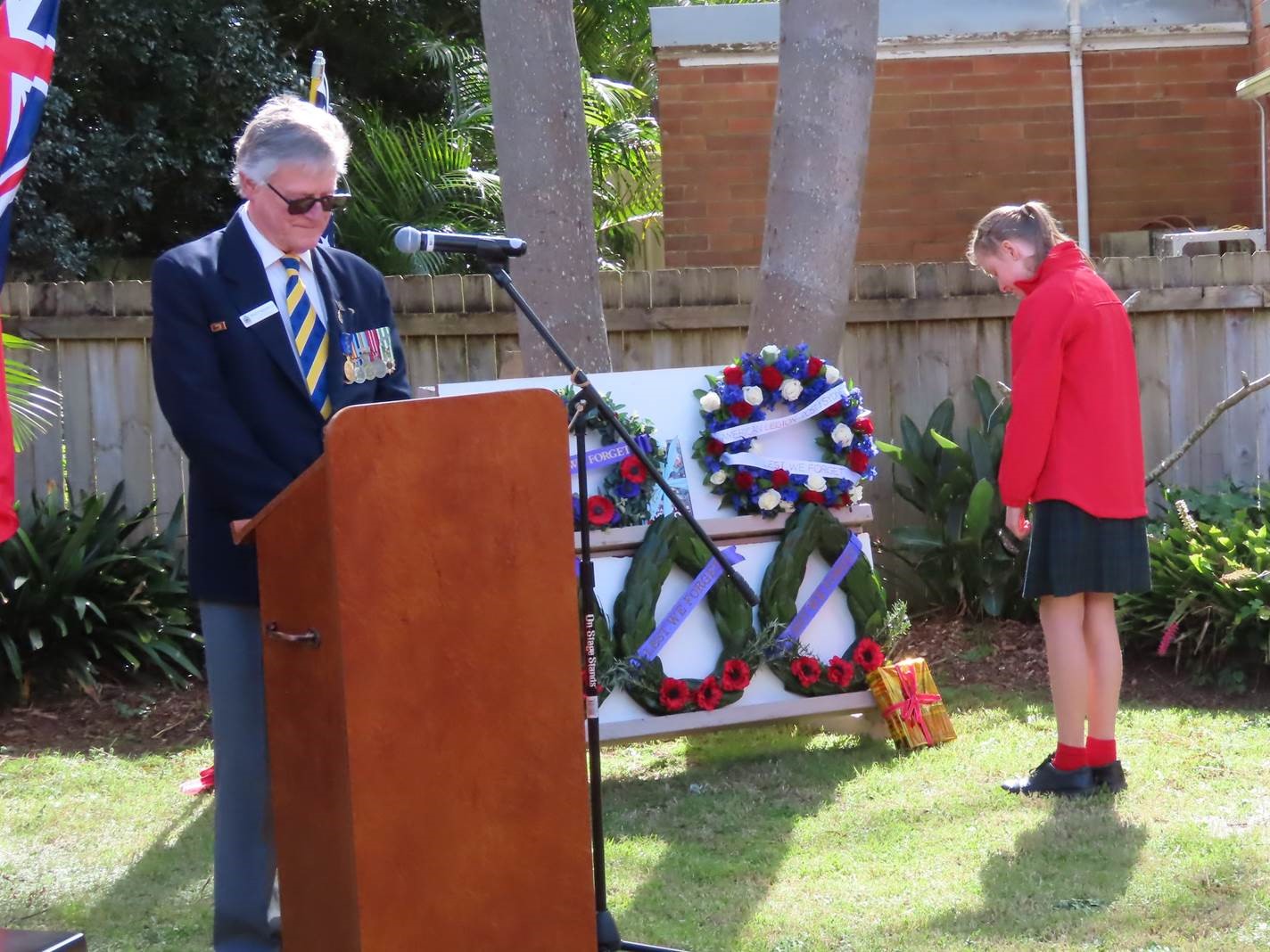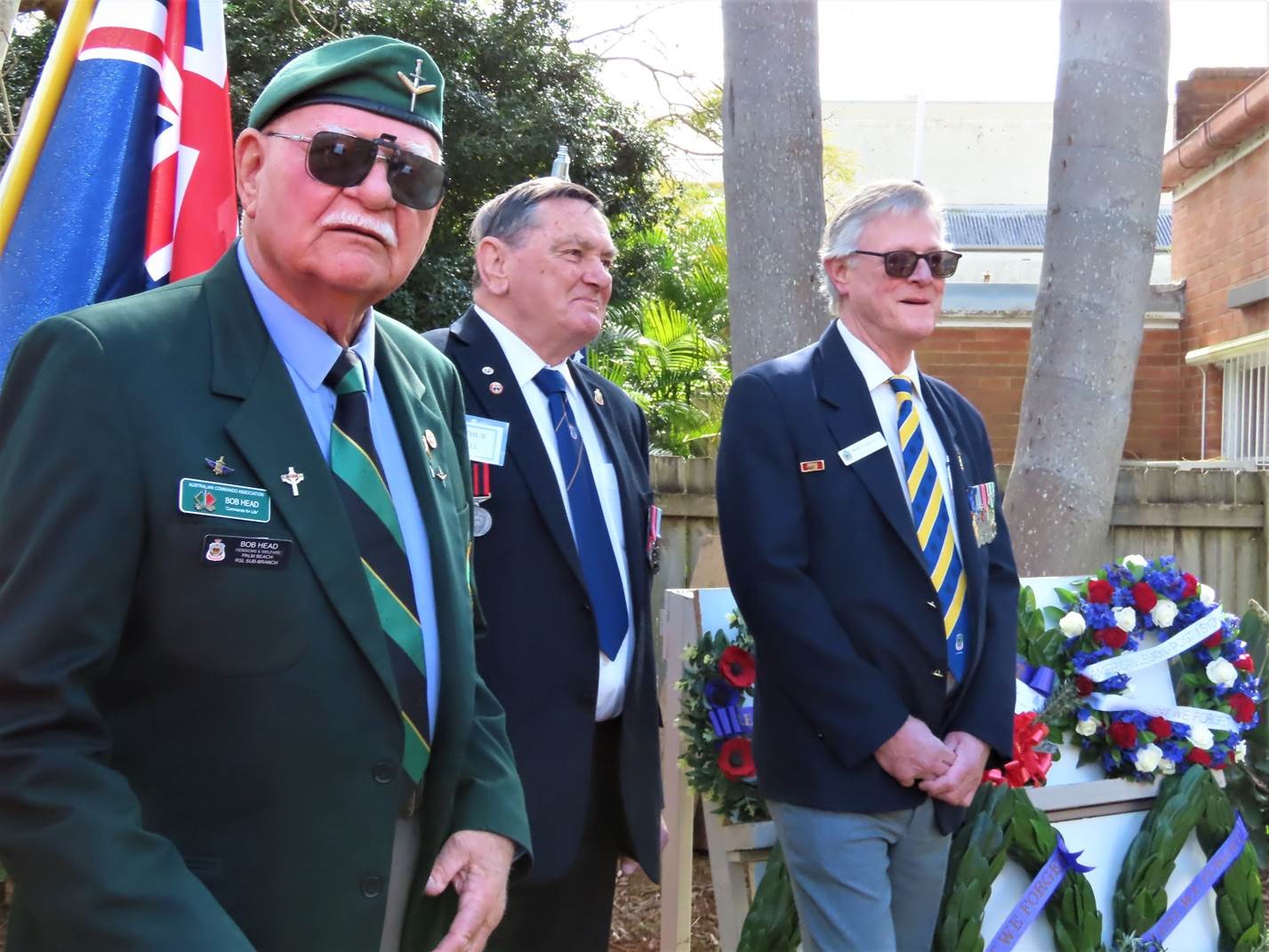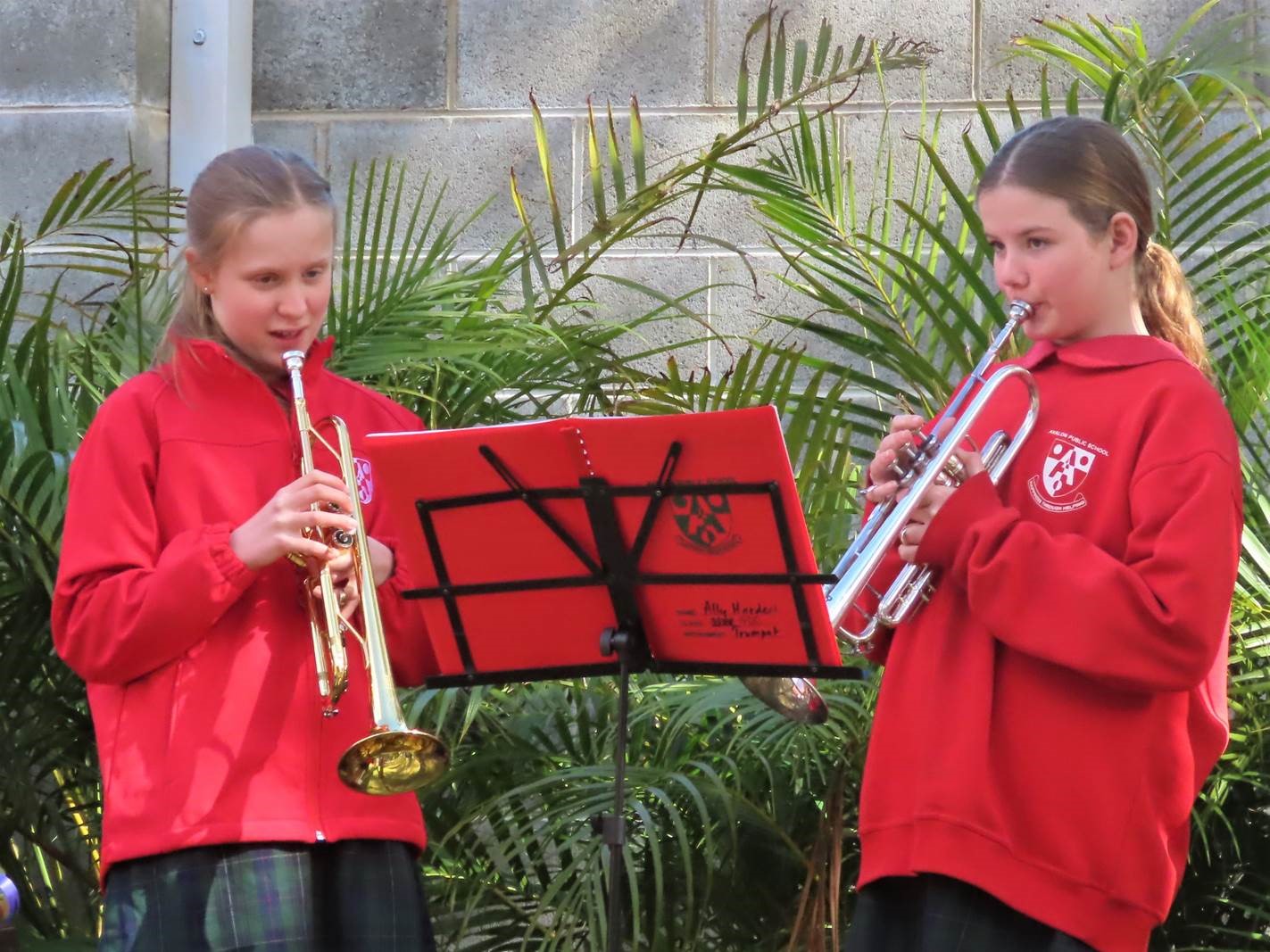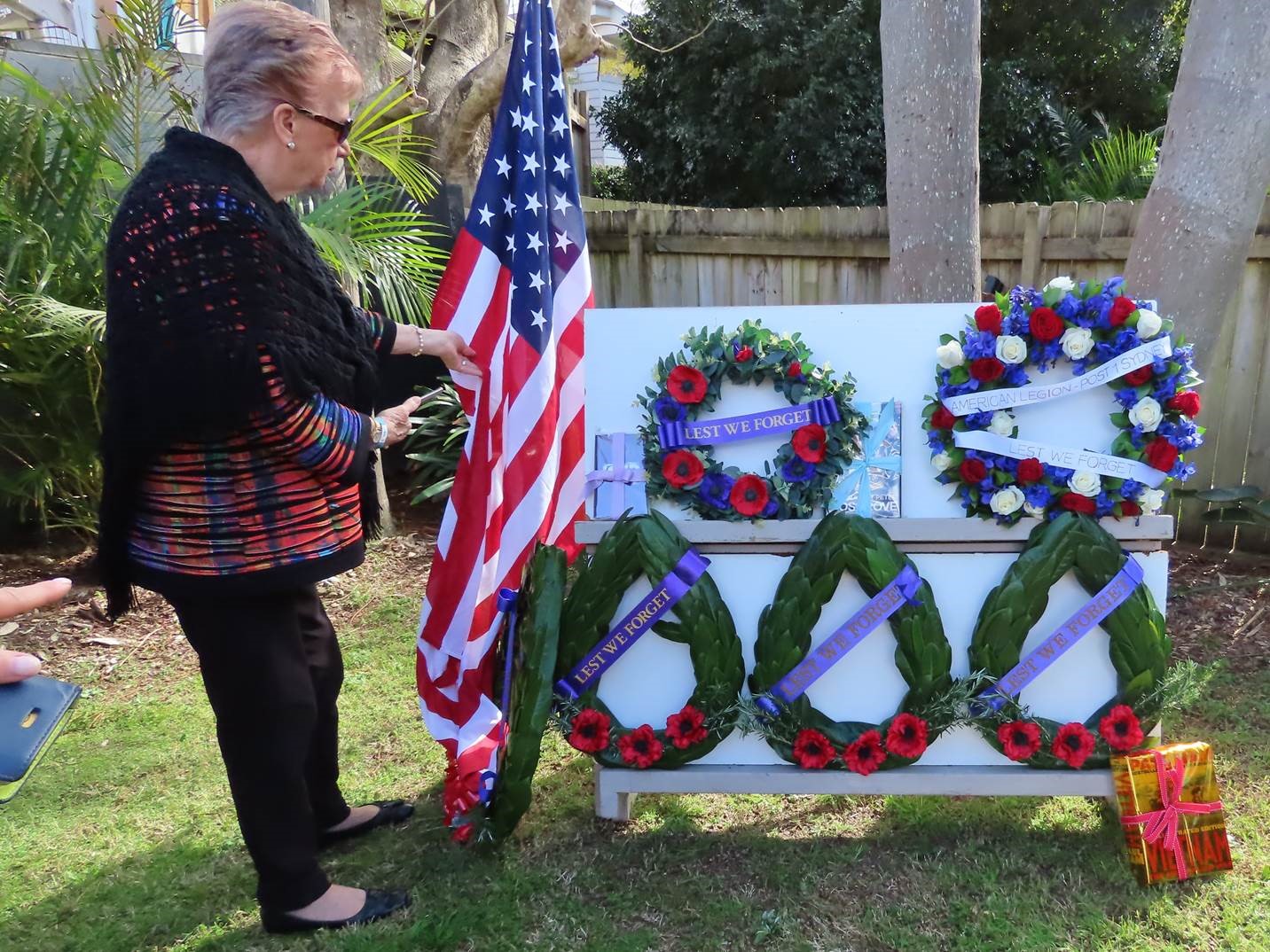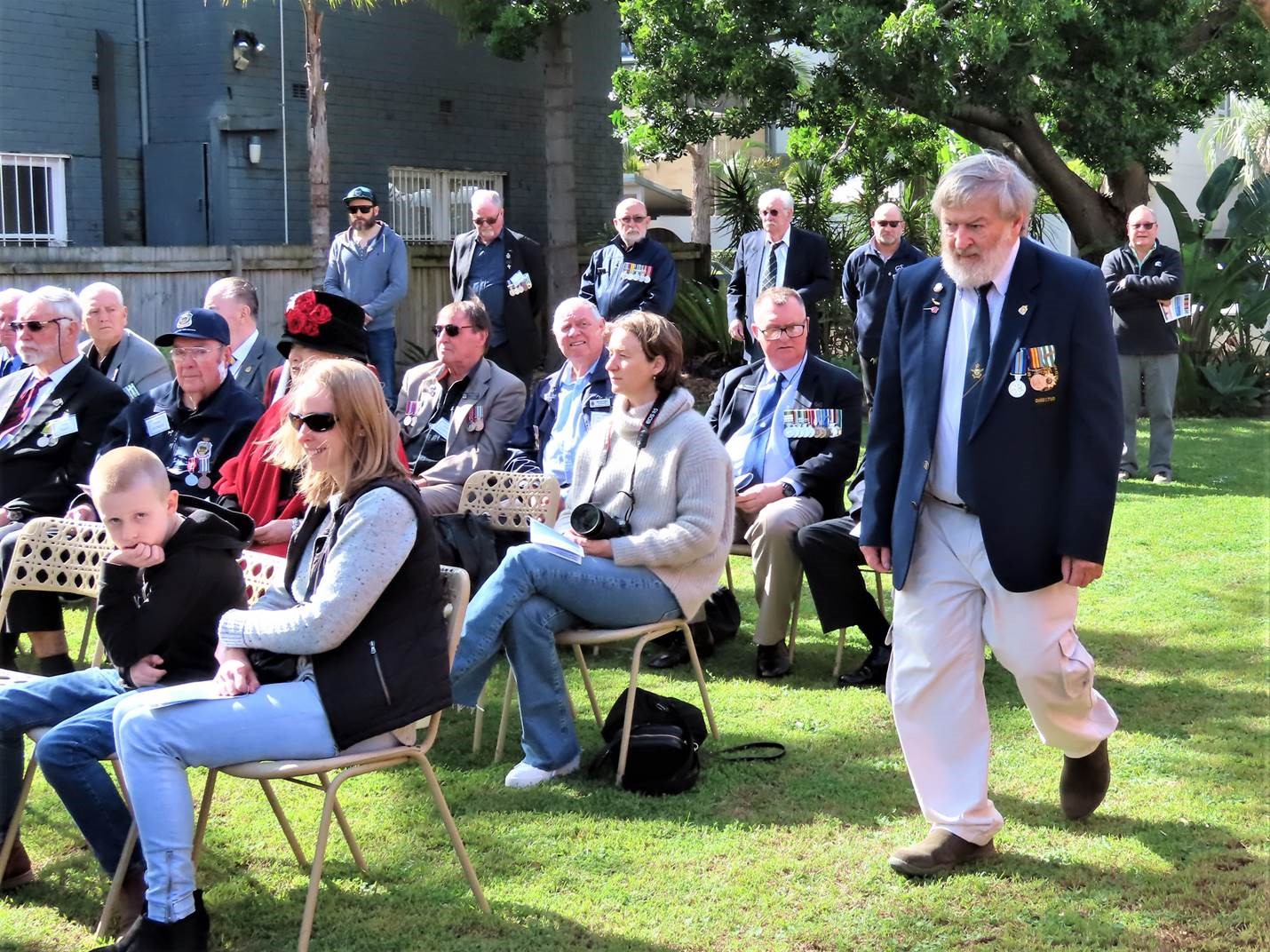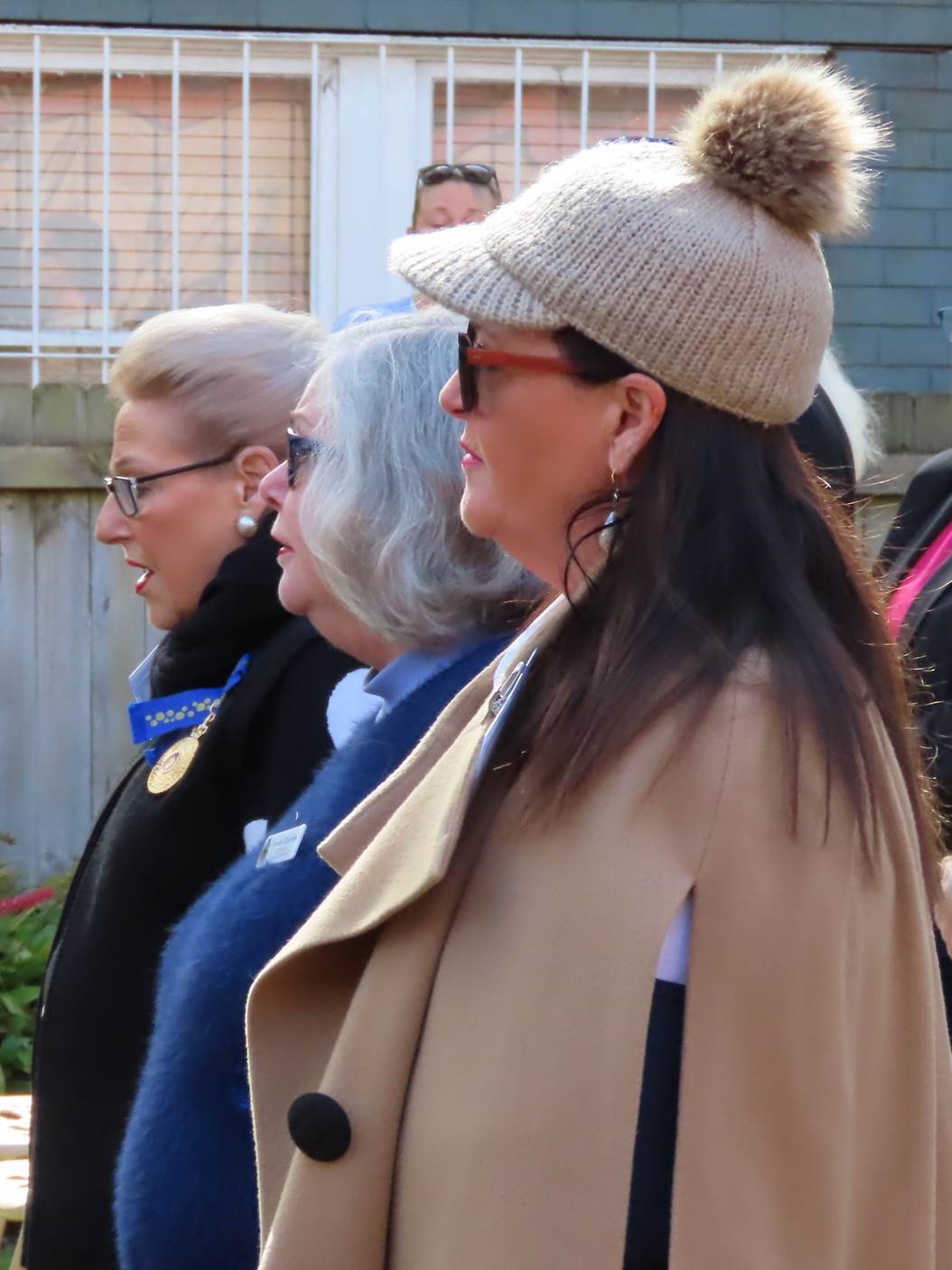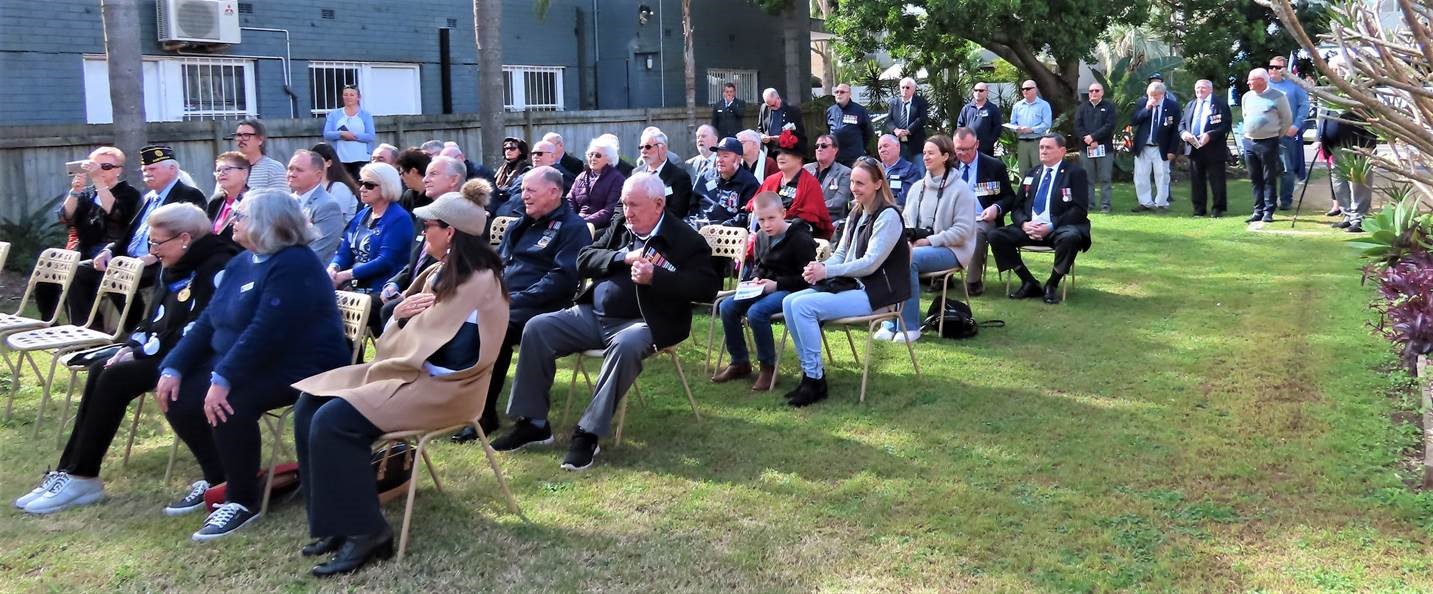 Commemorating the Vietnam War
August 18, 2022
Veterans of the Vietnam War were honoured today at the Cenotaph in Martin Place and around NSW on Vietnam Veterans Day.
Minister for Transport, Veterans and Western Sydney David Elliott attended the commemoration with RSL NSW President Ray James to pay tribute to the service and sacrifice of our veterans of one of Australia's longest military engagements of the 20th Century.
"Today we come together on Vietnam Veterans Day to remember the service and sacrifice of our veterans in Vietnam over a decade of service from 1962 to 1972," Mr Elliott said.
"We honour the almost 60,000 Australians who served and the 521 veterans who paid the ultimate sacrifice."
In July 1962, Australia's war in Vietnam began with the deployment of three dozen Australian Army advisers to be incorporated into the US Military Assistance Command. Over the next 10 years Australia's involvement increased to include an Army component and task force group over 8,000 strong as well as Royal Australian Navy and Royal Australian Air Force commitments in the skies and off the coast.
RSL NSW President Ray James said commemorating significant moments in our military history is vital to Australia, as people, a community, and a nation.
"RSL NSW takes this responsibility incredibly seriously as the custodians of the ANZAC spirit," Mr James said.
"Today we will honour those veterans who lost their lives during battle; returned home wounded, ill, or injured, lost their lives in the years since they returned, and still carry the physical and emotional scars of their service over 50 years later."
Vietnam Veterans Day takes place on 18 August, originally to acknowledge the Battle of Long Tan which took place in 1966 and resulted in 18 Australian deaths and 24 wounded after three hours of fierce fighting before the withdrawal of the Viet Cong.
Mr Elliott and Mr James were then joined by Veterans Representative Trustee and President of the NSW Branch of the 6RAR Association Brigadier Paul O'Sullivan AM MBE (Retd), and Senior Historian and Curator Brad Manera at the Anzac Memorial in Hyde Park Sydney for a soil ceremony to accept soil from Long Tan, donated by Army veteran Mr Steve Danaher.
Corporal Steve Danaher, a member of United Nations Transitional Authority in Cambodia travelled to the site of the Battle of Long Tan in 1993 and collected soil from the sacred ground of this famous battle which took place over 50 years ago.
Mr Elliott accepted the soil as Chair on behalf of the Trustees of the Anzac Memorial Building.
_______________________________________________________________________________________________________
VP Day 2022
At Avalon Beach RSL Cenotaph members of Avalon Beach Sub-Branch and honoured guests gathered to attend a Commemorative Service.
The Prayer for the Fallen was given by Trustee Garry Luscombe.
The Prayer for the Services was given by Commodore Richard Menhinick AM CSC.
Wreaths were laid by Sub-Branch Members Tamara Sloper Harding and Adrian Harding.
The hymns were led by Annabel Bates from Barrenjoey High School.
The Prologue and Commemorative Address were both given this year by Captain Michael Maley CSC DSM.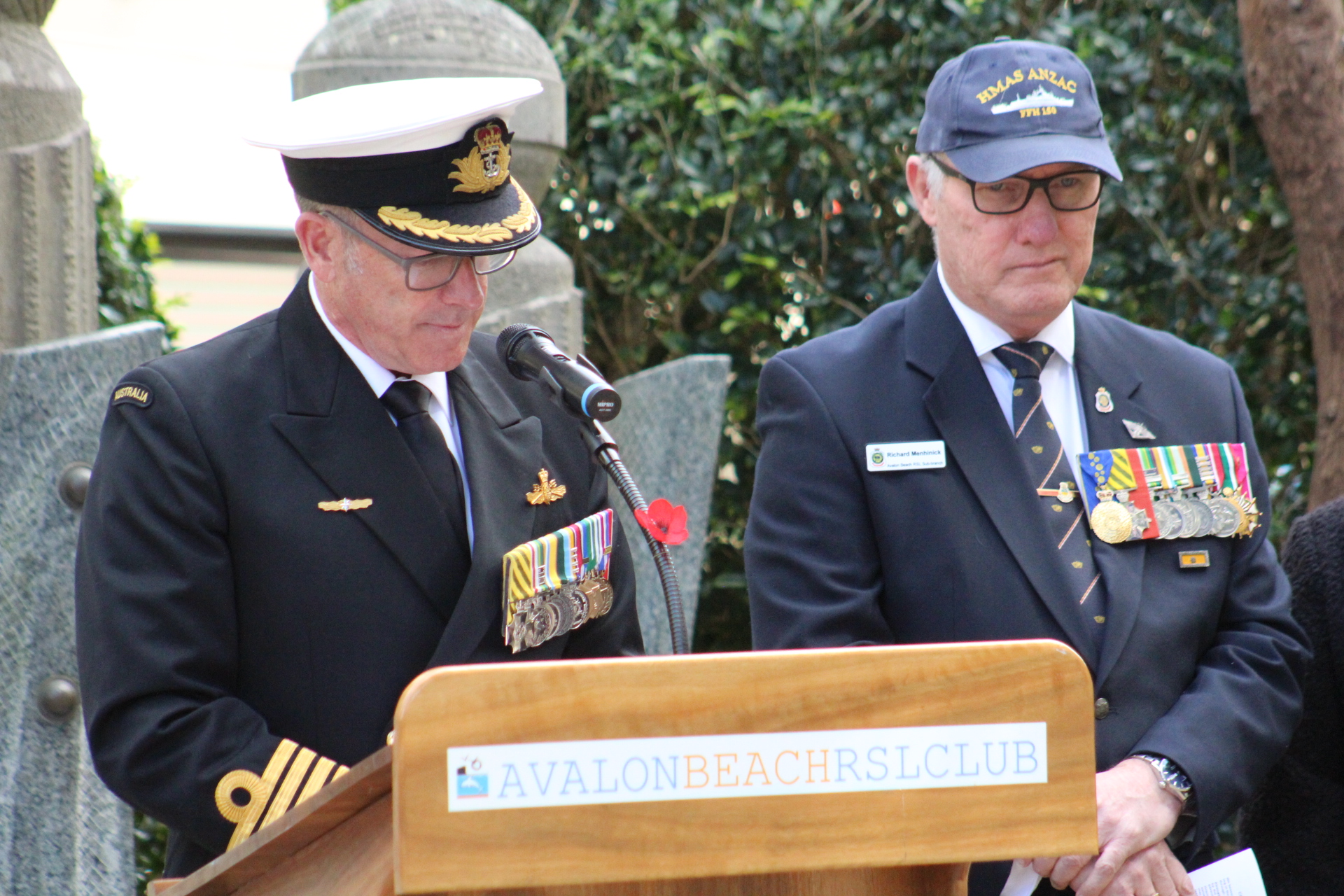 Prologue
Captain Michael Maley CSC DSM:

I'd like to begin today by acknowledging the Garigal people on whose land we are gathering today and pay my respects to the Traditional owners of those lands, past, present and emerging. I extend my respect to the Aboriginal and Torres Strait people who may be present today.
Honoured Guests. Members of Avalon Beach RSL Sub-Branch and Barrenjoey High School, welcome. To those of you have served, thank you for your Service, past and present, and thank you for coming along today.
After 6 years of war 77 years ago the Prime Minister of Australia announced Victory and that we were no longer at war with Japan.
In those 77 years that have ensued we have Memorials around our local area in bus shelters, at RSL Cenotaphs, and pavers here – from Palm Beach all the way down to Avalon we have reminders of the sacrifices of both World War Two, and the war hat went before it, and the wars that were subsequent.
What I'd like to do today is personalise it in the Prologue.
I will speak in the Commemorative Address of those who sacrificed when they went abroad during World War Two, but if you go to areas around the Pittwater, such as Barrenjoey Headland, or Bangalley Headland, or even at Ingleside, you will see in the sandstone there people's names with numbers below them. They were actually what is called 'Coastwatchers'. They were the people that stayed behind and did the civil defence.
Whilst some people went abroad, heeded the call, there was also a community of volunteers on the Pittwater and the peninsula area that provided a very special service to us.
As we all know, right along the coast of Australia and New South Wales, our seas are littered with ships that were sunk by U-boats and had the midget submarine attack in Sydney Harbour. It was actually keeping the sea lanes open, and the sea lines of communication open, that the Americans credit with giving them victory in the Pacific.
Now whilst the Coastwatchers of Barrenjoey Headland, Bangalley Headland, and Ingleside played a small part in that, they played a part nevertheless, so in the Prologue today I'd like to also acknowledge those who stayed behind and did their bit.
As we all know, when the war machine was turned on in Australia, there was a massive effort to support those serving in the Pacific, in Europe and Africa. This has been costed out at somewhere near well over £2 billion to Australia.
So before we go into the Commemorative Service today I'd just like to accede an acknowledgement to those who stayed behind and defended Australia because, unlike World War One, our territory was actually attacked by the Japanese. In Darwin and even down as far as Catherine, and also in Sydney Harbour.
I'd like to now call on Trustee Garry Luscombe to do the Prayer for the Fallen.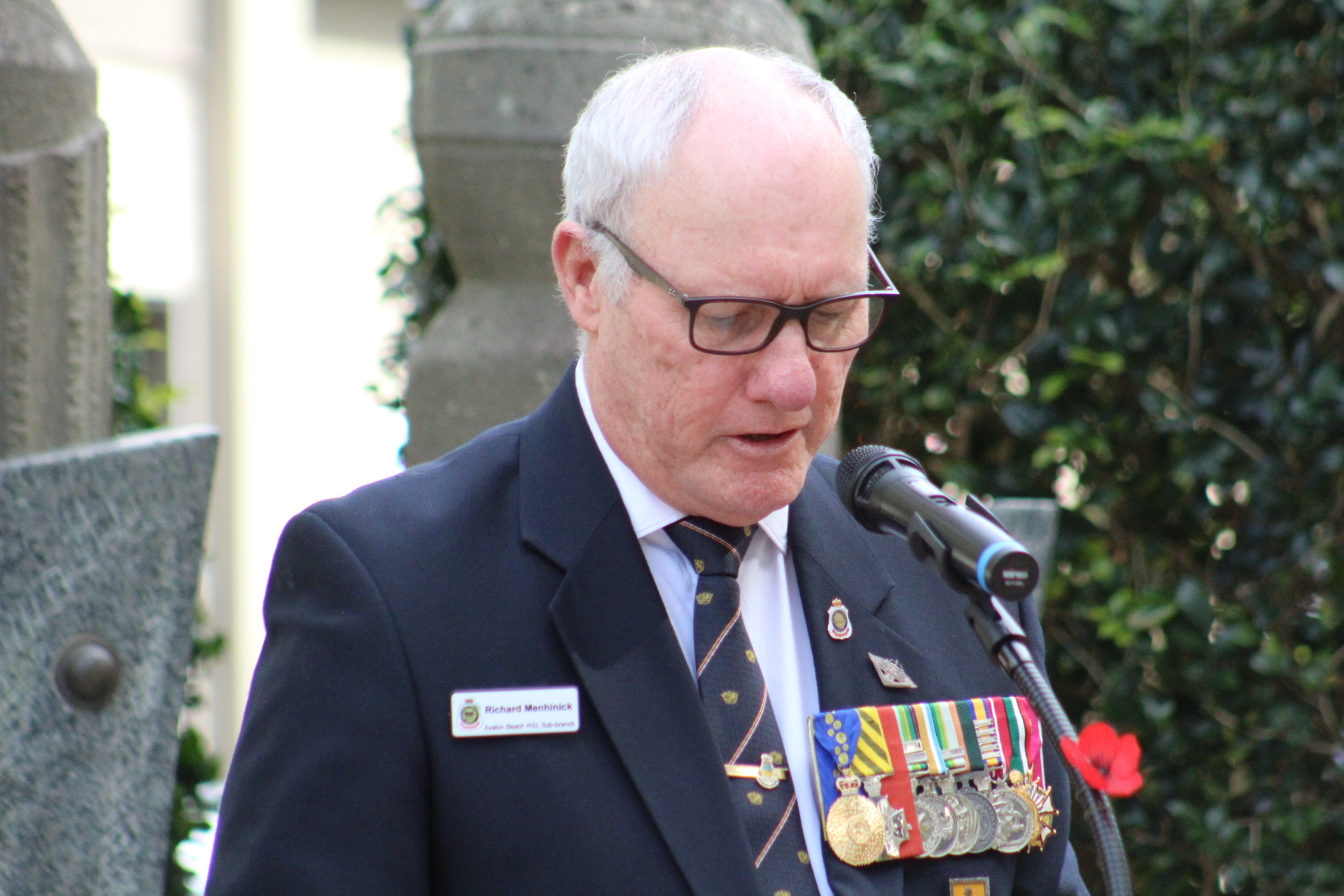 Commemoration Address
Captain Michael Maley CSC DSM:
On the 15th of August 1945 when Ben Chifley announced the end of war against Japan, Australia had been at war since the 3rd of September 1939.
In a simple statement broadcast over radio he said;
'Fellow citizen, the war is over.'
And then Australia celebrated…
They were, in true Australian fashion, given the day off. Trains were packed as people returned home, and as precaution, some pubs were closed.
In the coming days and weeks there were parades, church services, and gala concerts.
In the coming months Service men and women returned from abroad; Europe Africa, the Pacific, Asia.
But victory had come at a great cost; 39, 655 men and women had perished, some in brutal heat of jungle battles, some entombed in ships, others taken from the sky, and some on home soil.
More bombs fell on Darwin than had on Pearl harbour, a fact not well known across Australia.
So 39, 655 people, the population of Avalon today is about 11 thousand people, 30, 000 had been taken prisoner, 8000 of those died in atrocious conditions in captivity.
The cost in human lives was massive. In economic terms it had cost in excess of £2.5 billion.
Nevertheless we were victorious and had earned a peace.
The peace was earned in blood, sweat and nightmarish conditions that saw this nation's finest young men and women sacrificed. For that Victory in the Pacific, we as a nation, as a community here in Avalon, must be extremely grateful.
Unlike World war One, the peril was at our door, and made it to our shores, but we fought back hard. In battles fought in the Solomon's, Kokoda, in Borneo, Tarakan - in fact, if you take every letter of the alphabet, there's only two letters not named after battles that Australia was involved in. the list goes on.
Today we remember, and we rejoice in that victory, a victory also for peace.
But equally we remember and honour the Service and sacrifice that gave us this victory. A victory that ended six years of war, and created a new world order.
The sacrifices didn't end on that day; those who lost loved ones endured a lifetime of sacrifice. Those who had endured battle were plagued with injuries both physical and psychological. Those that had endured the horrors of internships in prisons carried wounds deep behind their brazen Aussie smiles. And for that, for their sacrifice, we are eternally grateful.
The men and women who served in that war have mostly passed, but it's our responsibility to keep that memory going.
To personalise that a little – I've been in the military for 35 years and to that date I thought the only relation I had to World War Two was my grandfather who fought on the Kokoda Trail. My dad, who had a stroke a few years ago, has a phenomenal memory, I asked him 'what were you doing on VP Day?'. He said 'yeah, I remember it, I was 7 at the time and I was going down to meet dad. The trains were all packed because they'd given everybody the day off. And then a couple of months later we went down to pick up Uncle Ray.'
I asked 'who was Uncle Ray' – ' my mum's brother' – 'where was he coming from?' – 'Changi'. And then… 'he was with Uncle Frank.' – 'who was Uncle Frank?' – 'that was his brother.' – 'where did he come from?' – 'he came from Changi.'
The story, to me, 35 years of having been in the Navy, having been in a couple of war zones myself, that he'd neglected to tell me finally came out. They'd both been sunk in a Merchant ship on their way to Singapore, were captured by the Japanese and were interred in Changi under horrific conditions.
Uncle Ray was the younger and he used to go and raid the rubbish tip and get food and give it to all the sick soldiers, at his own peril, to try and save them. A couple of times he was actually caught, has his nose splattered across his face with a shovel. At one stage he'd actually been thrown on the garbage tip himself but was saved by his brother.
So there are stories like that from World War Two that are just little snippets that reinstate that it's our responsibility to keep those memories going. I'll keep that memory going for as long as I live and pass those stories on to my grandchildren. Whilst we've only got a few WWII Veterans left, it's our responsibility to keep the memory of their sacrifice, and the memory of their family's sacrifice going for the rest of our lives and pass this on to students, like those at Barrenjoey High School.
In closing – to the men and women who served, sacrificed and gave us Victory and peace, we honour you today because this is your day. And though you have all but passed, your day is in our memory and we say 'thank you' with those immortal words,
Lest we forget.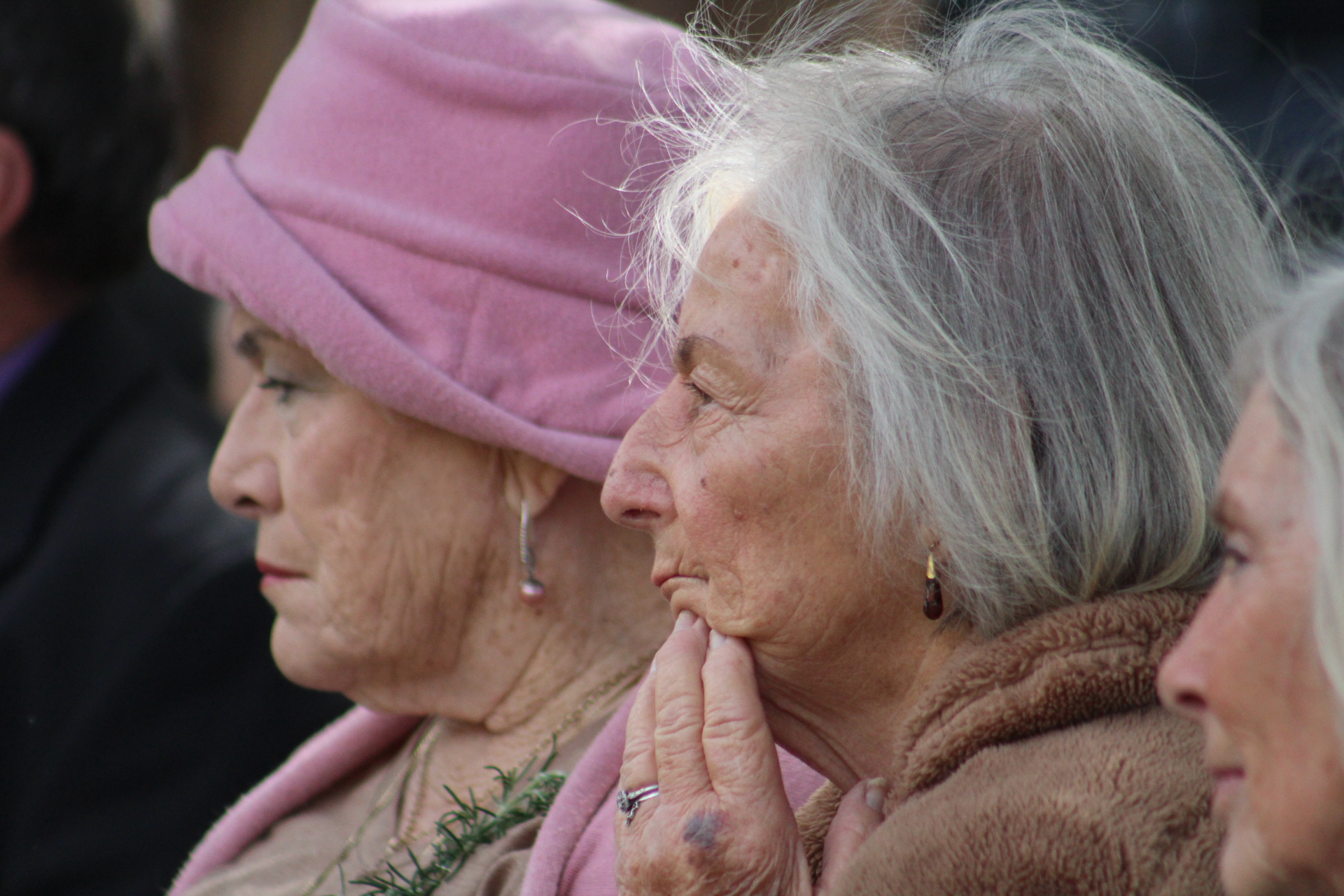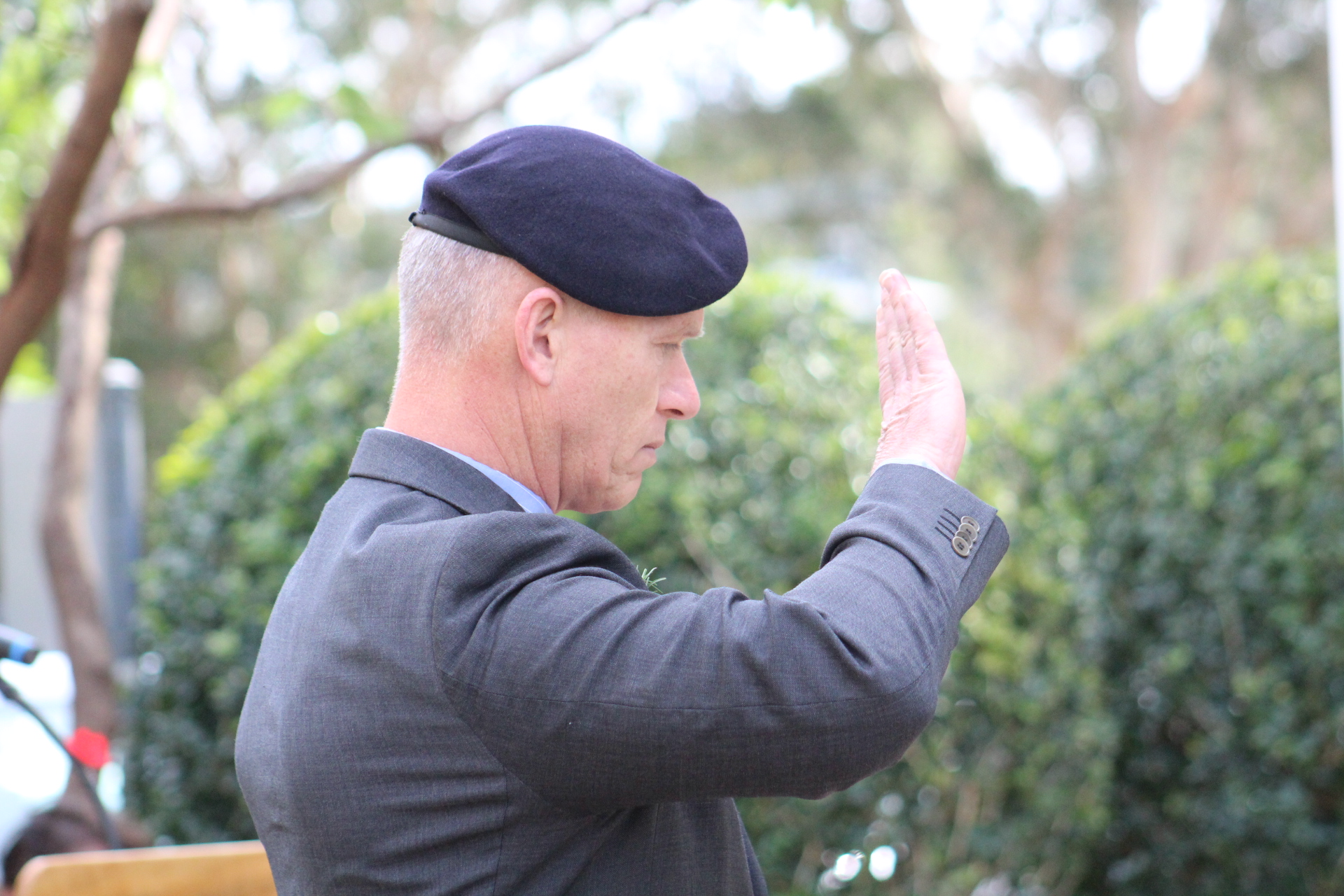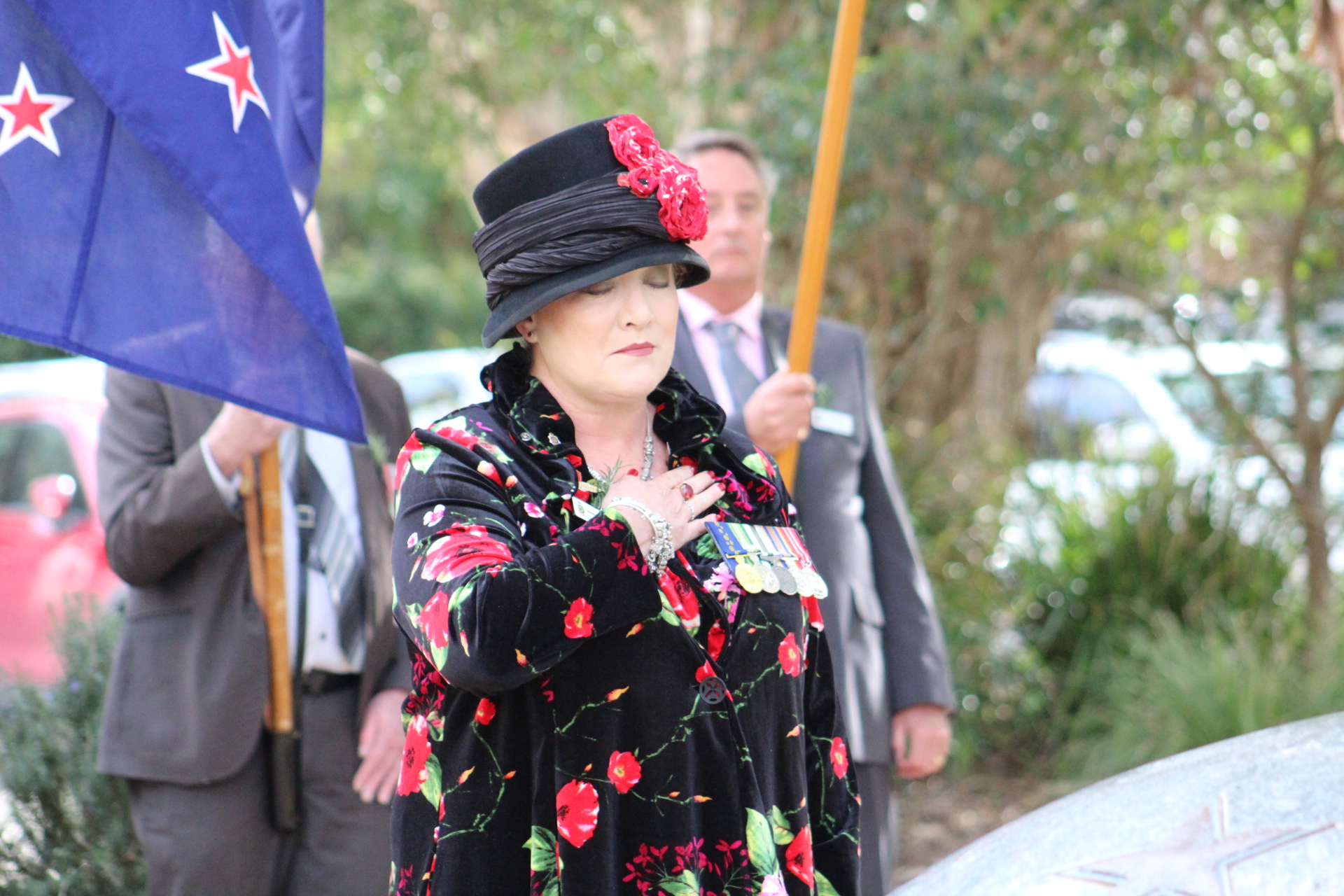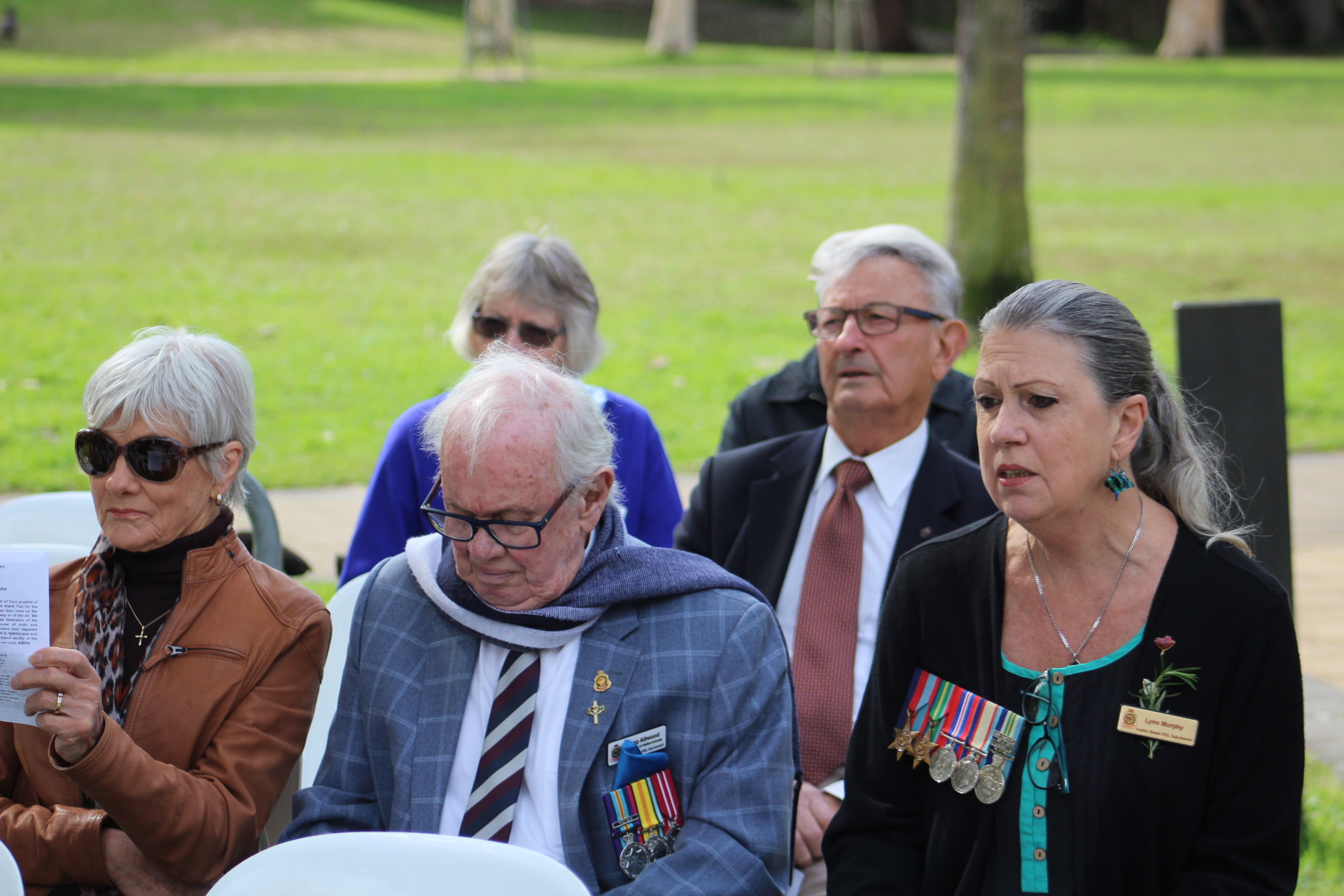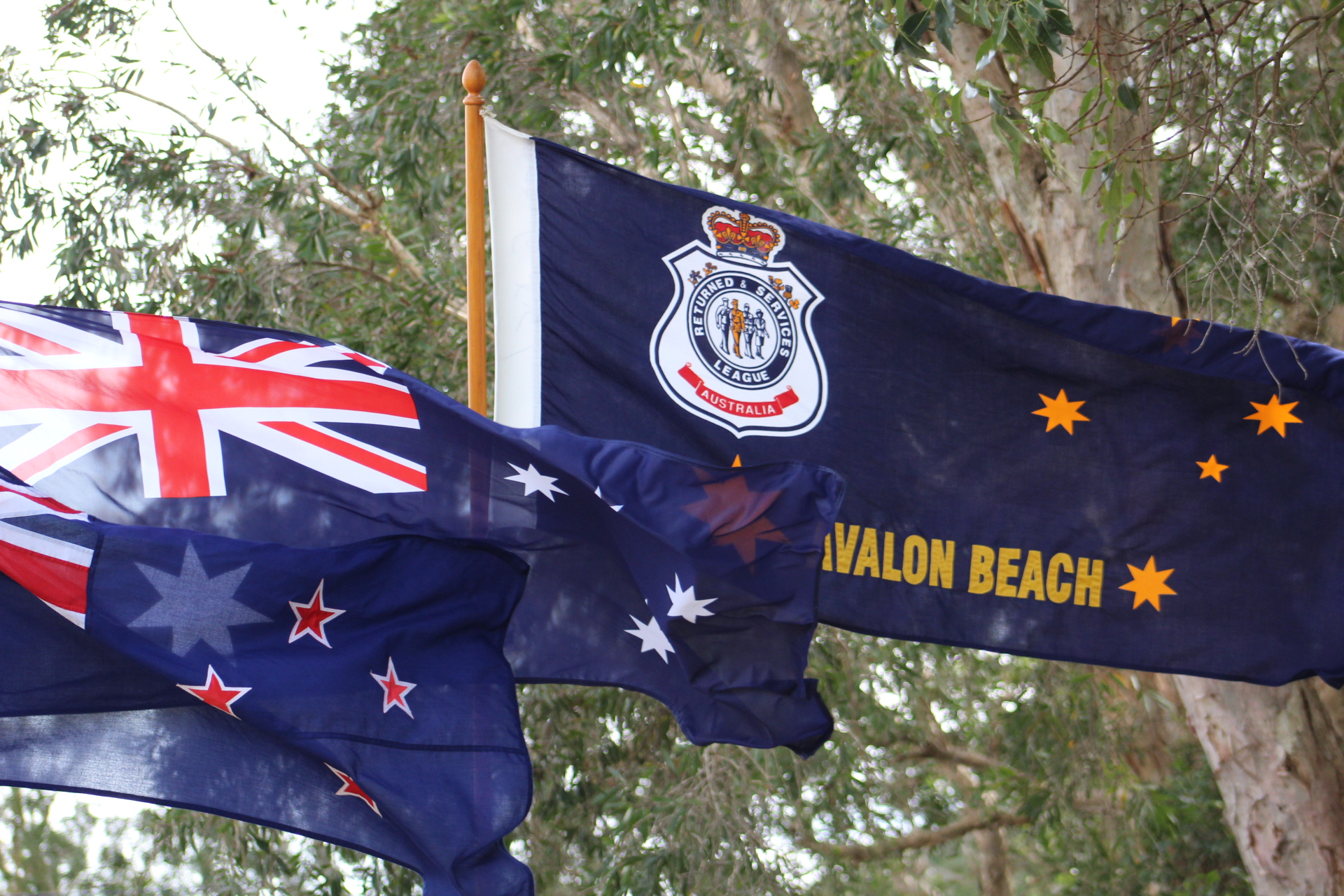 Photographs by A J Guesdon
Commemorating Victory in the Pacific Day
August 15, 2022
Second World War veterans were honoured today at the Cenotaph in Martin Place and around the state on Victory in the Pacific Day (VP Day).
Minister for Transport, Minister for Veterans and Minister for Western Sydney David Elliott attended the commemoration with RSL NSW President Ray James to pay tribute to the service and sacrifice of our veterans over 77 years ago.
"Today we come together on VP Day to remember the efforts of our veterans who protected our nation abroad and here on the home front." Mr Elliott said.
"We pay tribute to those who served and the 39,000 Australians who paid the ultimate sacrifice for our freedom."
On August 15th 1945, Australia's Prime Minister, Ben Chifley, announced that the Second World War was over after Japan accepted the Allied Nations' terms of surrender. Australians were involved in Pacific Campaigns in New Guinea, Bougainville, New Britain, Borneo and the Philippines.
Retired Rear Admiral Rothesay Swan enlisted in the Royal Australian Navy in 1940 and retired in 1983 after 43 years of service.
Rothesay was on the bridge of the HMAS Shropshire during the Battle of Surigao Strait (Philippines).
"That's where I learnt that if you heard the whine of the shells you knew they had already gone over the top of you, it was the ones you didn't hear that you had to worry about," RADM Swan said.
"We were action stations 80 per cent of the time. My bunk was normally the steel deck with a life jacket as a pillow. You didn't get a lot of sleep … you ate where you worked. They would bring around buckets of stew and dish it out. It was all very thrilling for a young lad. But there is no doubt about it, I am very lucky. You never knew from one moment to the next if you would be alive the next day. But it's what you're trained for."
RADM Swan was one of many veterans who shared their story two years ago to commemorate the 75th anniversary of the end of the Second World War.
In the morning, Her Excellency the Honourable Margaret Beazley AC QC, Governor of New South Wales, as Patron of the Returned and Services League of Australia (NSW), accompanied by Mr Dennis Wilson, delivered an address and placed the first wreath at the Victory in the Pacific Day commemorative service at The Cenotaph. For further information, visit: rslnsw.org.au
Her Excellency The Honourable Margaret Beazley, AC,QC Governor of NSW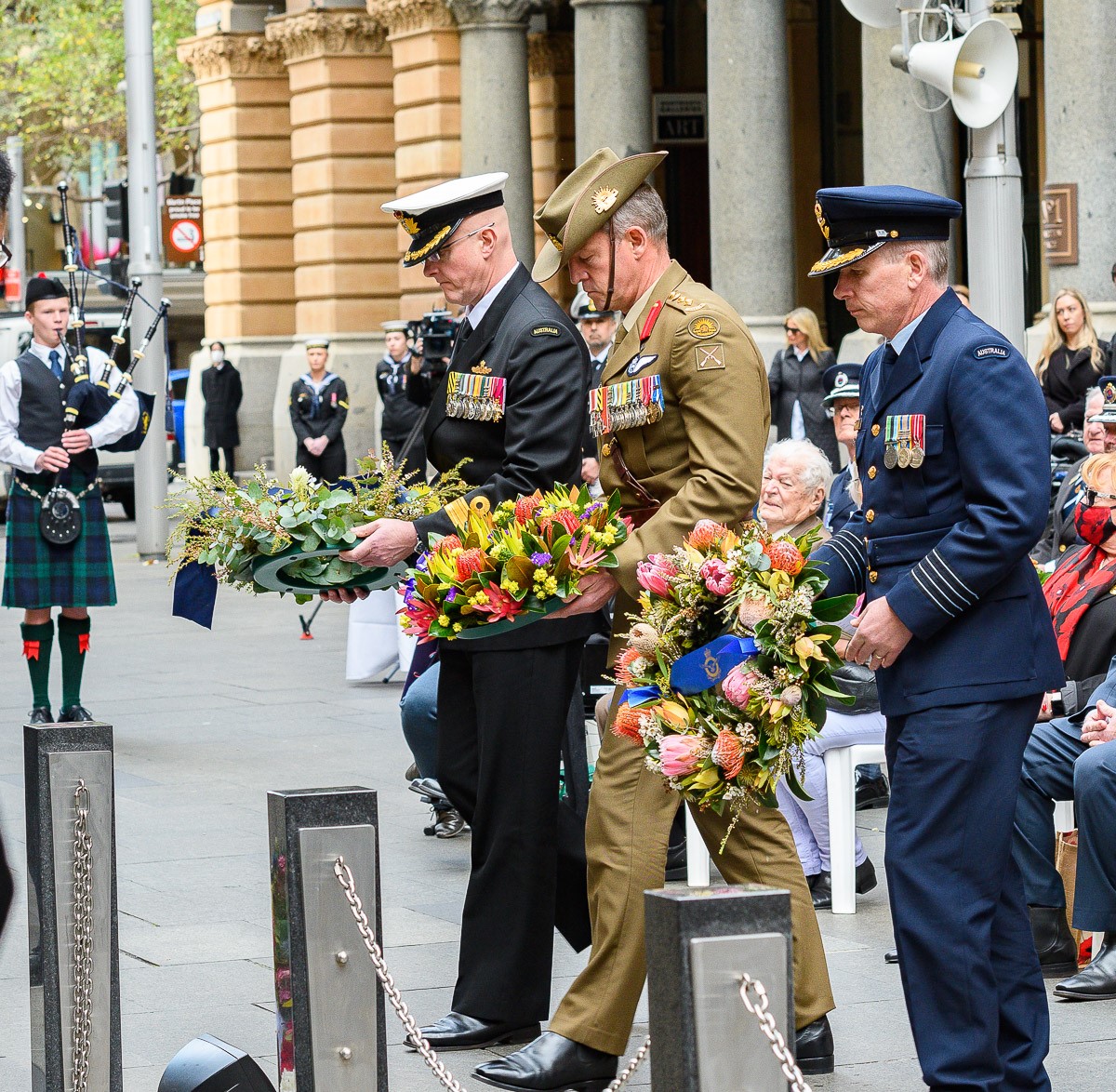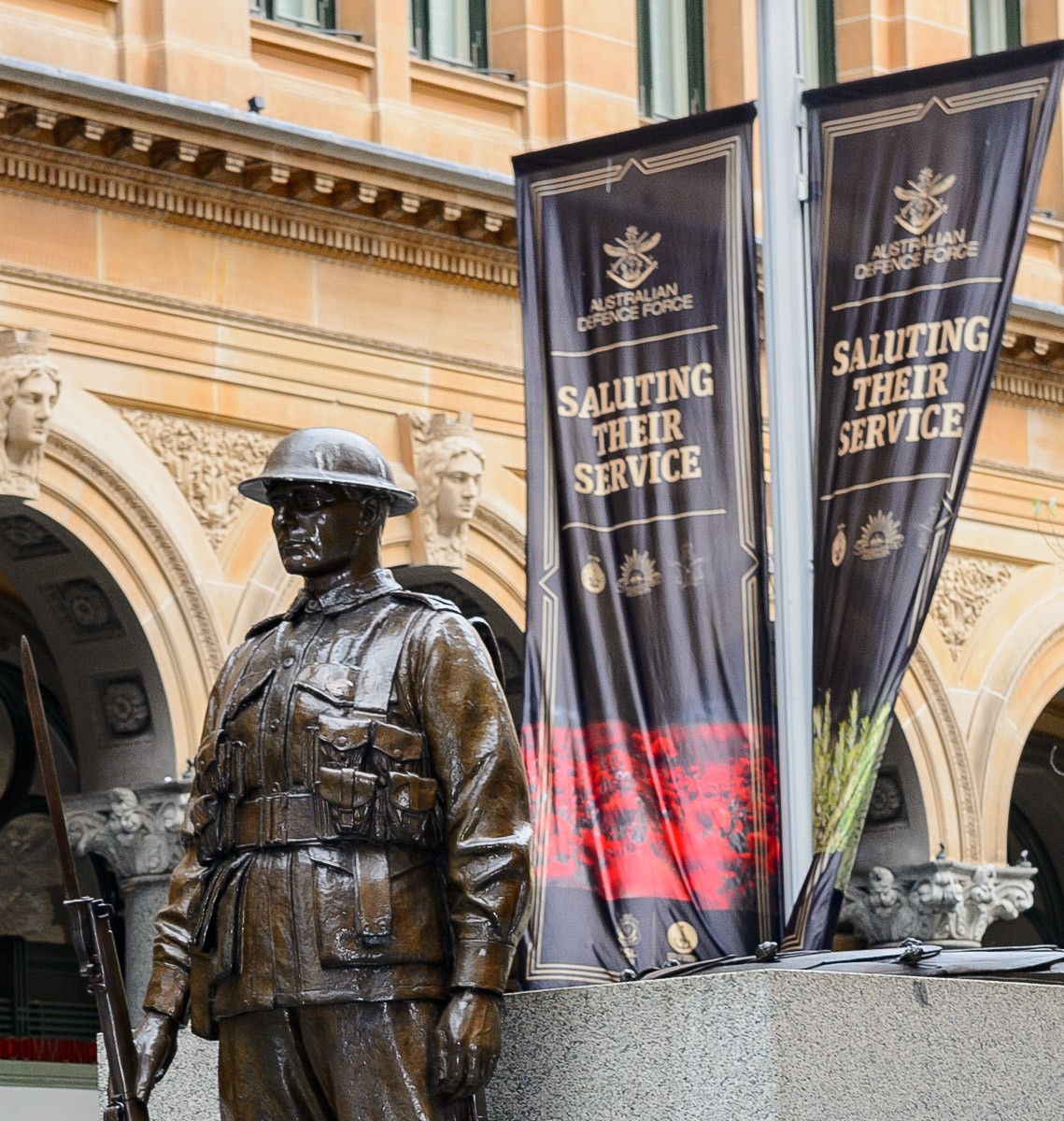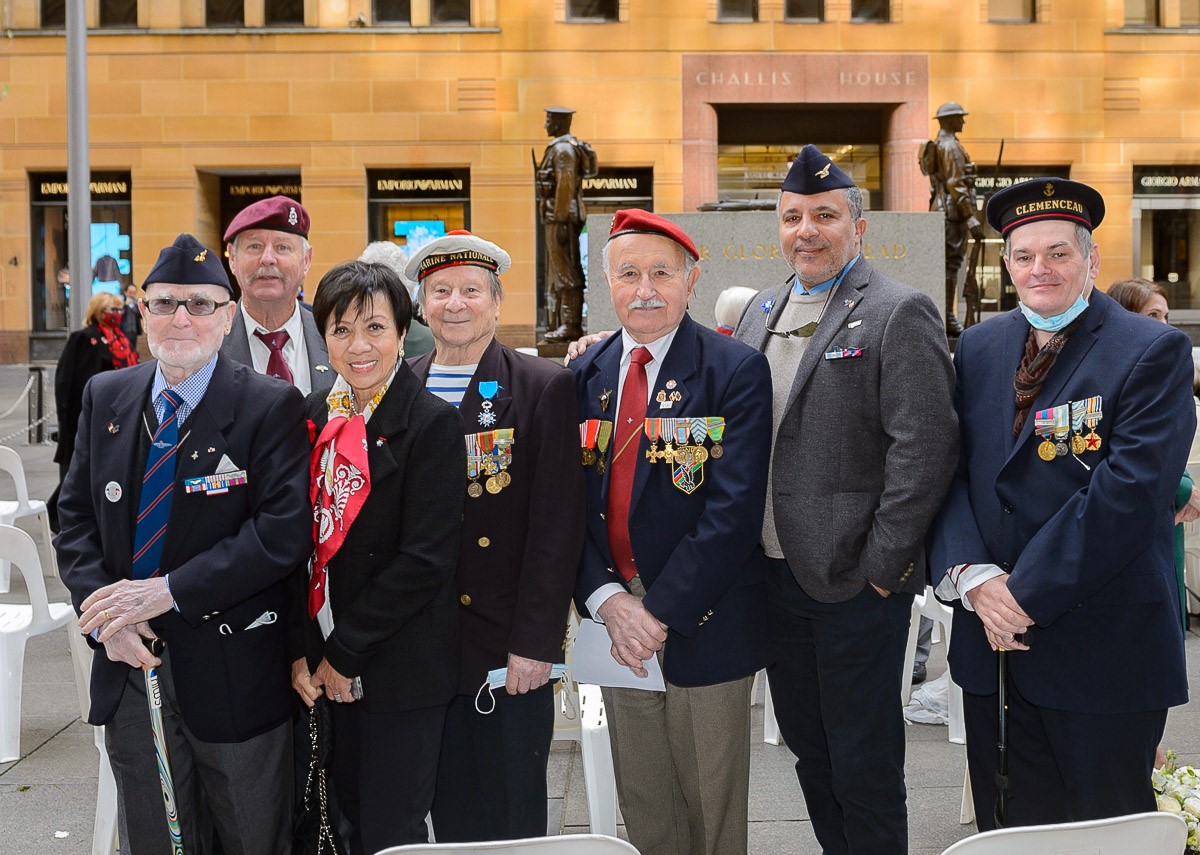 English, French and other overseas nationals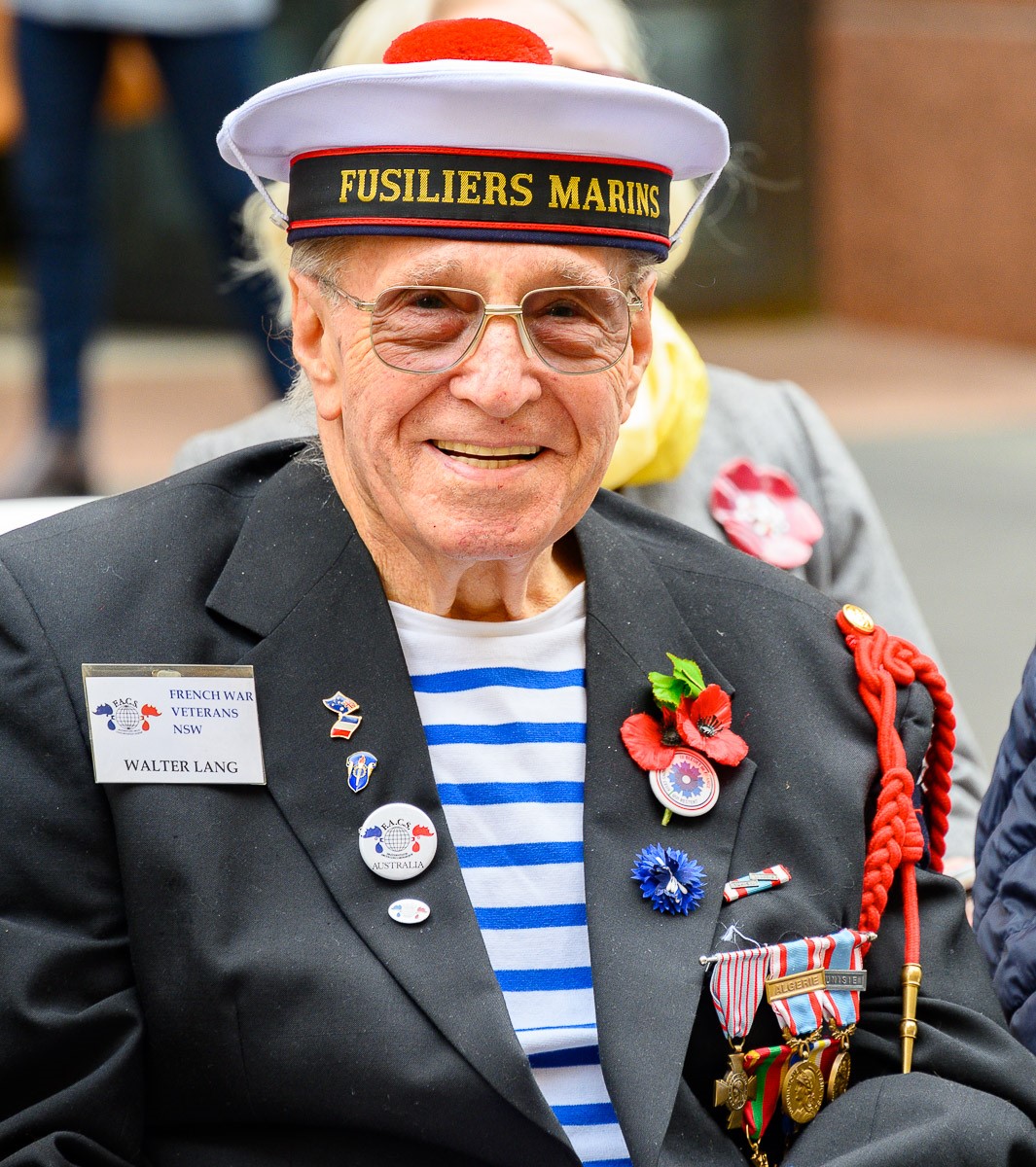 Walter Lange, French War Veterans NSW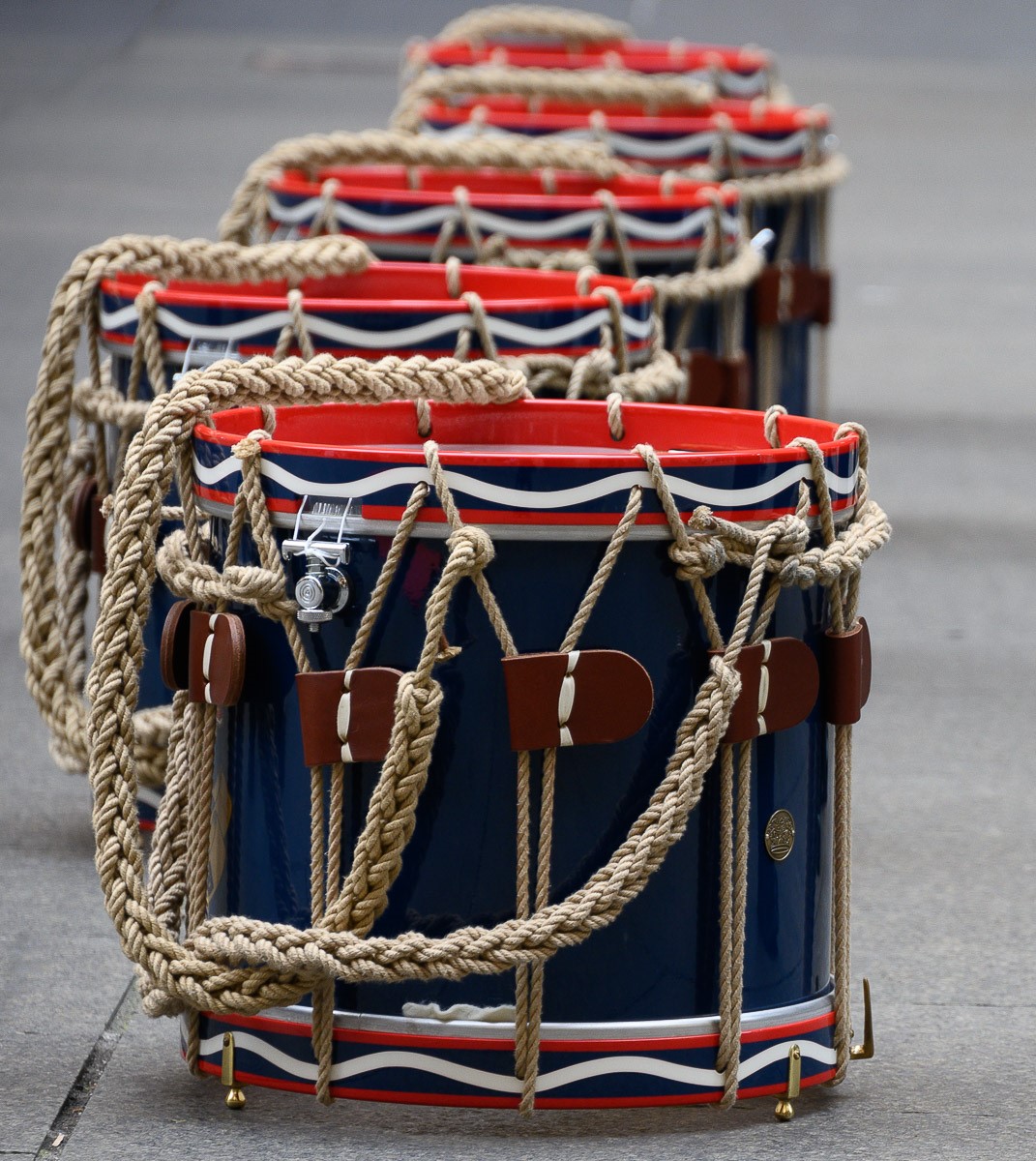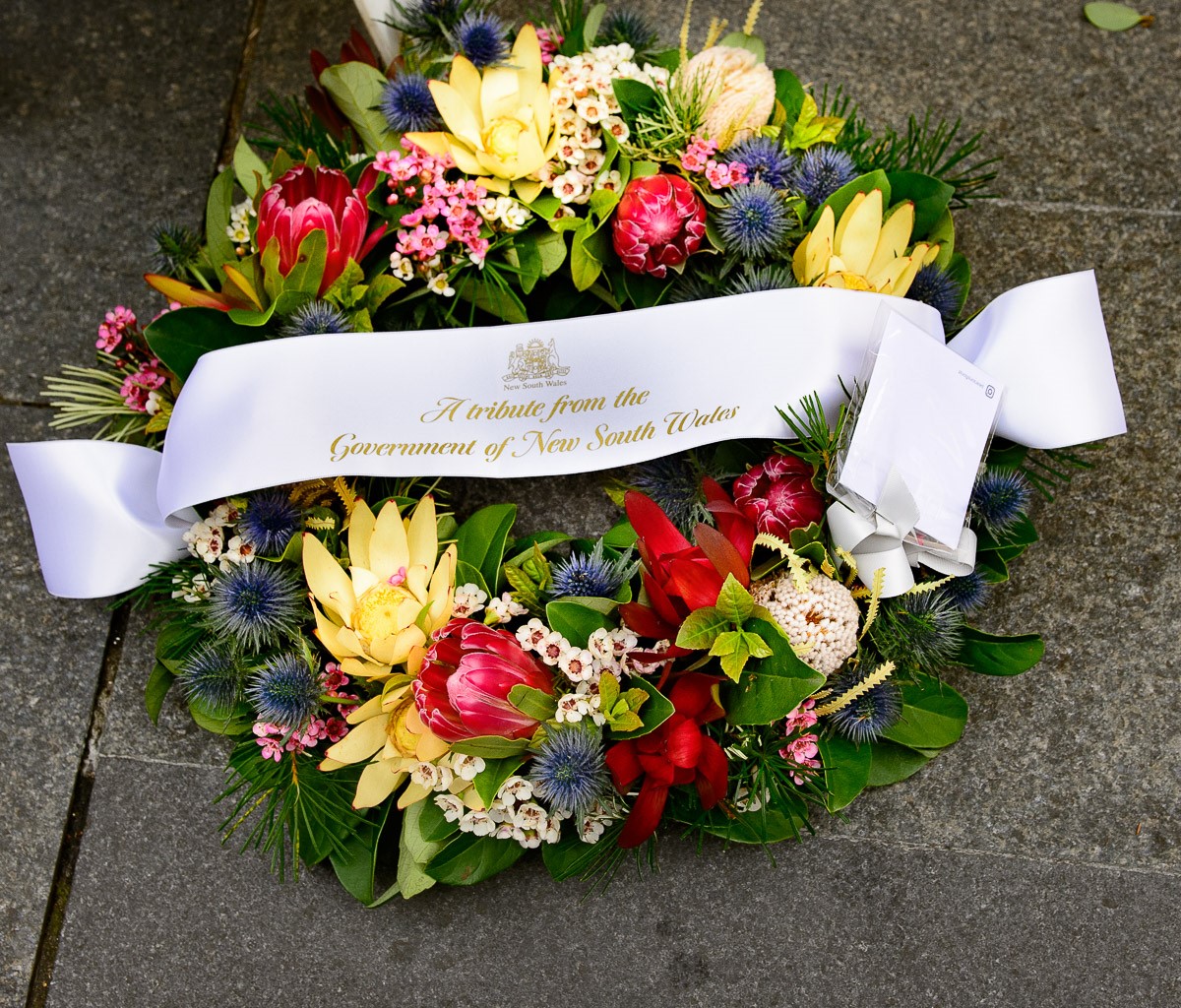 Photographs by Michael Mannington OAM