September 3 - 9, 2023: Issue 597
Vessel Sinks On Pittwater: Leaks Fuel Into The Estuary, Now A Shipping Hazard - Boaties State 'At Least 100 More Need Attention'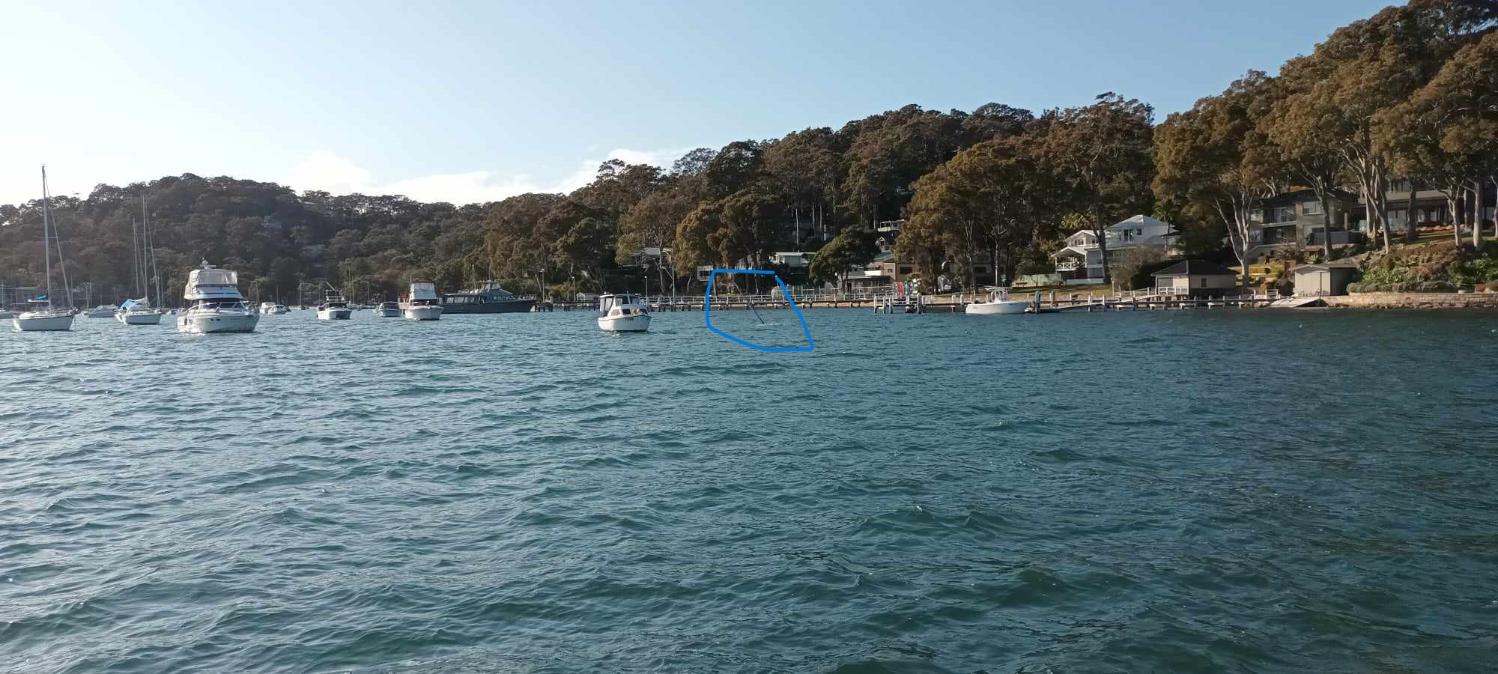 Submerged vessel off Taylor's Point, September 2, 2023. Photo supplied.
Residents are concerned that a boat that sank off Taylor's Point late last week, has already leaked oil and fuel into the pristine waters of this bay.
Water users could smell the fuel after the vessel sank.
Numerous people state they had contacted the owner, from at least July, along with NSW Maritime about the vessel several times prior to it sinking on August 31 2023, and when this occurred.
However, no booms were set up to prevent the contaminates spreading into the water and the vessel remains submerged; ''without even a Maritime wreck buoy on it, so vessels coming in a night could hit it.'' It was stated by one sailor on Saturday September 2
The boat was shown to be listing to one side on August 28 and sank shortly after.
The above photo shows the just visible mast of the vessel as taken on Saturday September 2nd, 2023.
Vessel off Taylor's Point August 28, clearly taking on water (NB: registration number has been removed by the Ed. for privacy, that's why you can see through to the stone wall). Photo supplied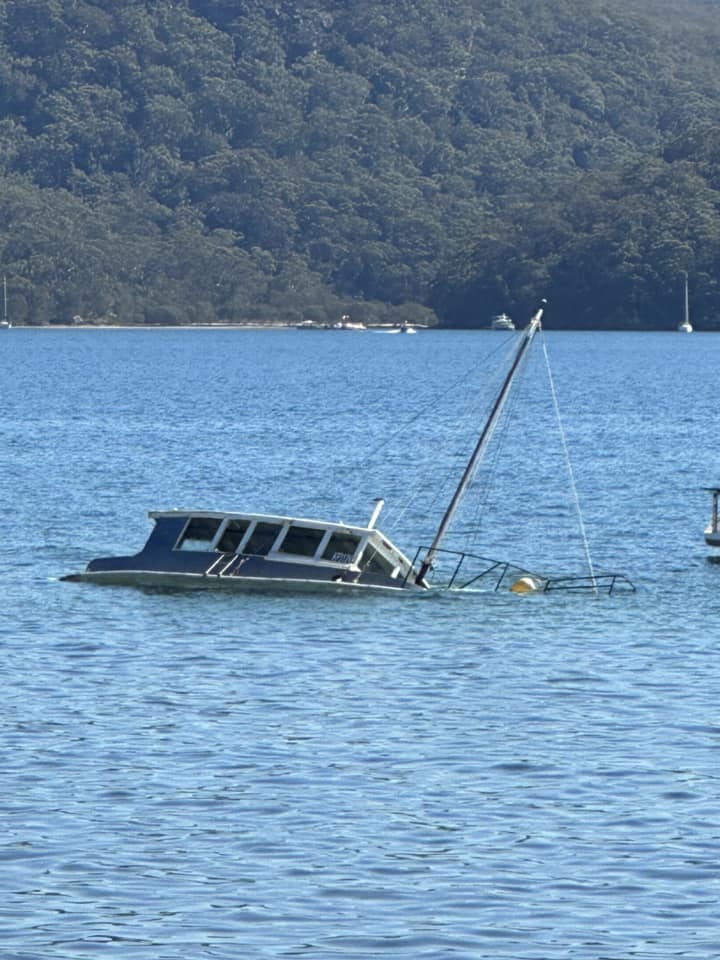 Vessel off Taylor's Point August 29 - going. Photo supplied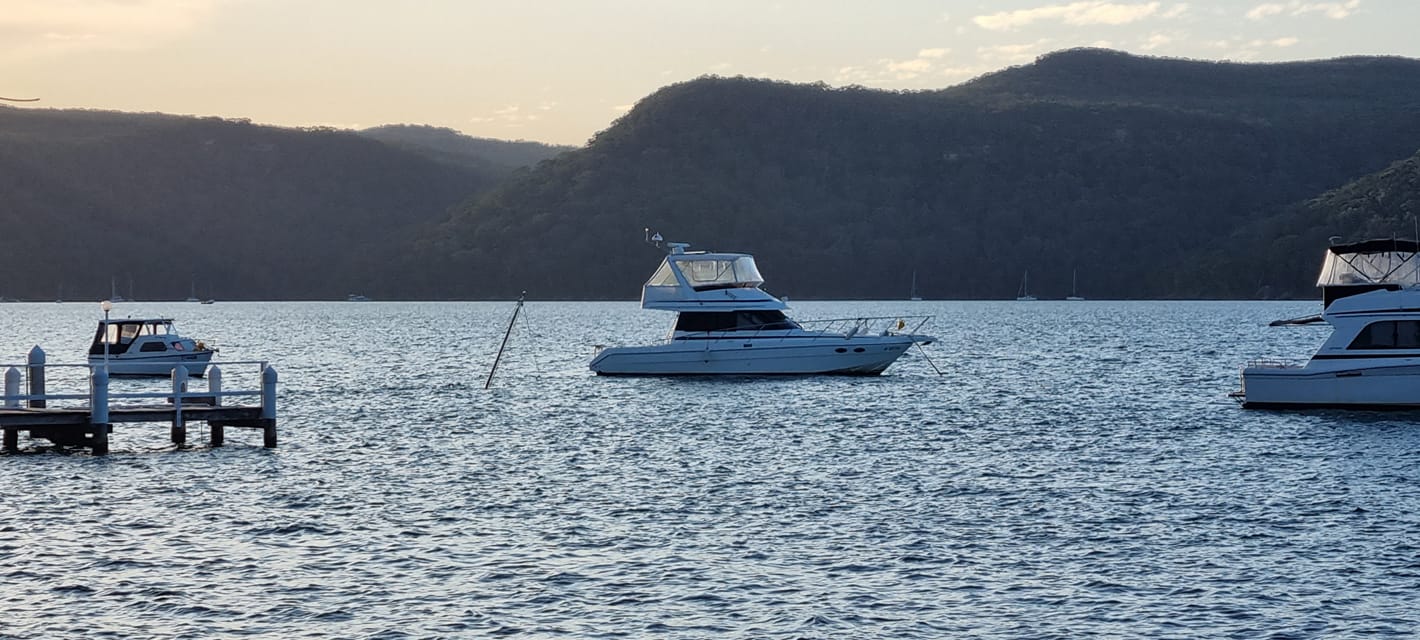 Vessel off Taylors Point August 30/31 - gone. Photo supplied
A school of dolphins swam past locals in Refuge Cove last week - they were also seen off Clareville and Taylors Point - where the boat that has sunk is.

''Nice polluted water for them to swim through.'' one resident stated.
Before recent years Pittwater boaties would jump aboard a neighbour's vessel and bail it out or get the pumps going if they could see a problem - or let the owner know. Nowadays people are more reluctant due to the potential for litigation or the dangers boarding a boat that's sinking entail, although everyone is upset when someone loses a boat this way, especially an older one someone has tried to keep afloat.
Locals still correct boats where it's clear the anchor has come loose for each other and the boat may drift into another. That looking out for each other persists.
However, the potential for similar sinking and pollution from fuel and oil leaks has also been brought up. Those who are on the Pittwater estuary every day state the boat that sank is one of several in a similar condition on the waterway, with up to 100 vessels described as 'just sitting on moorings rotting away - we're waiting for them to sink'.
Examples sent in to the news service include: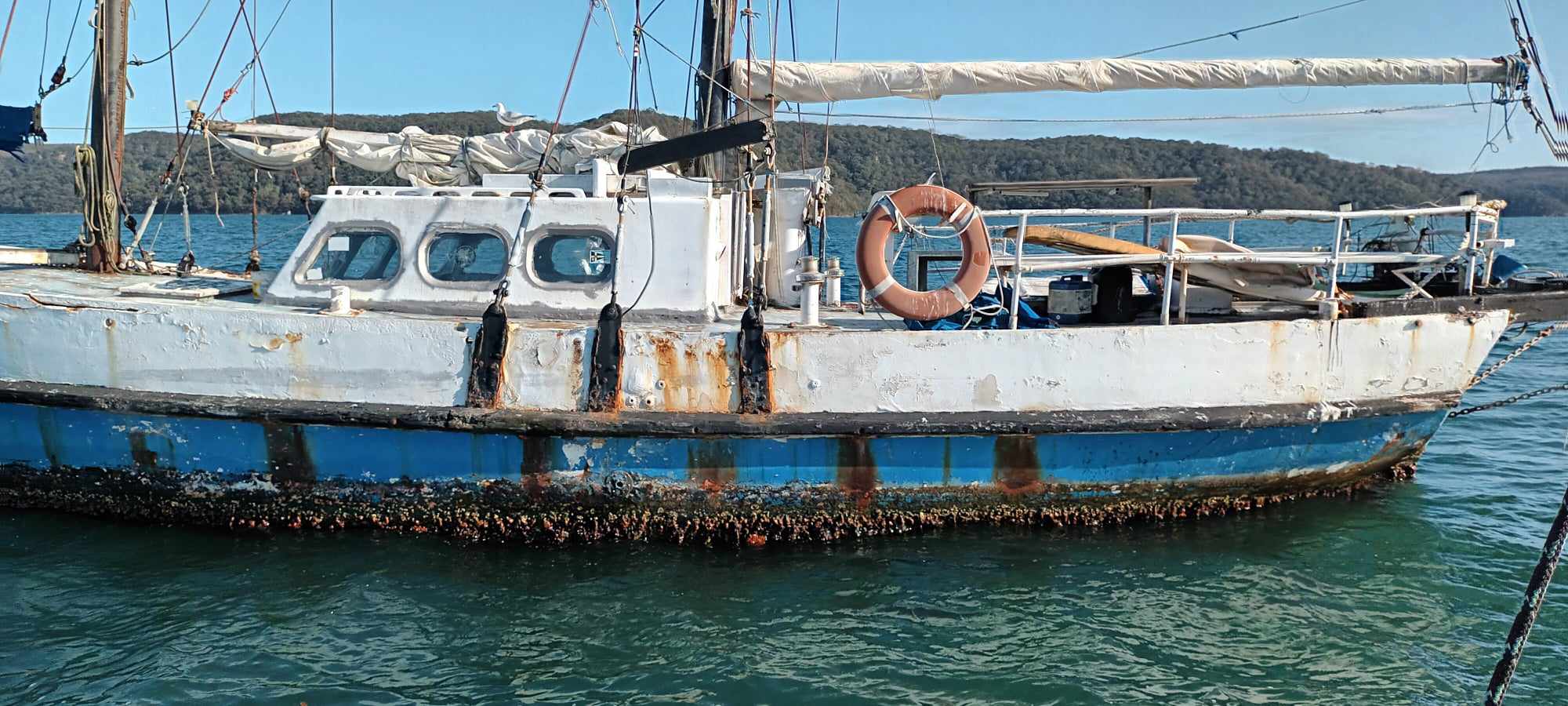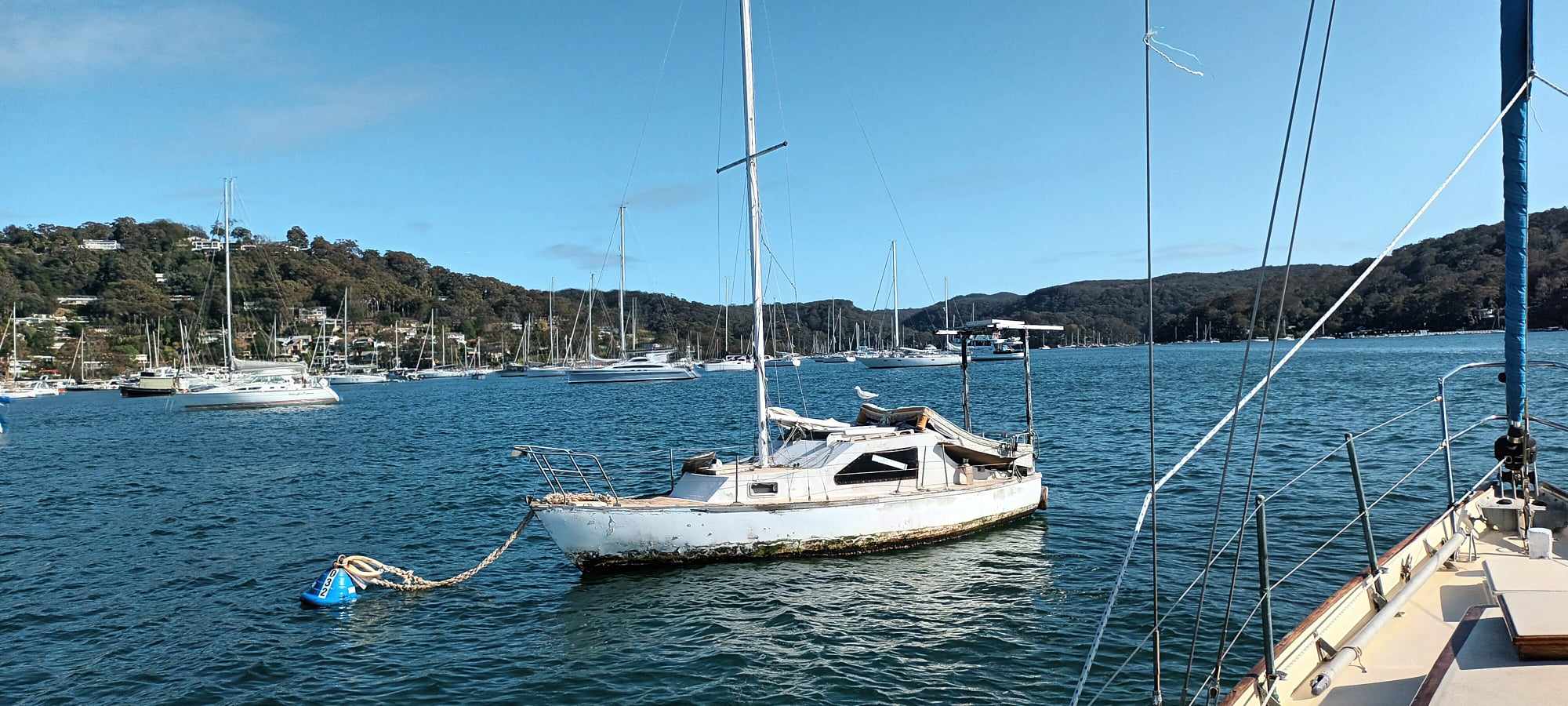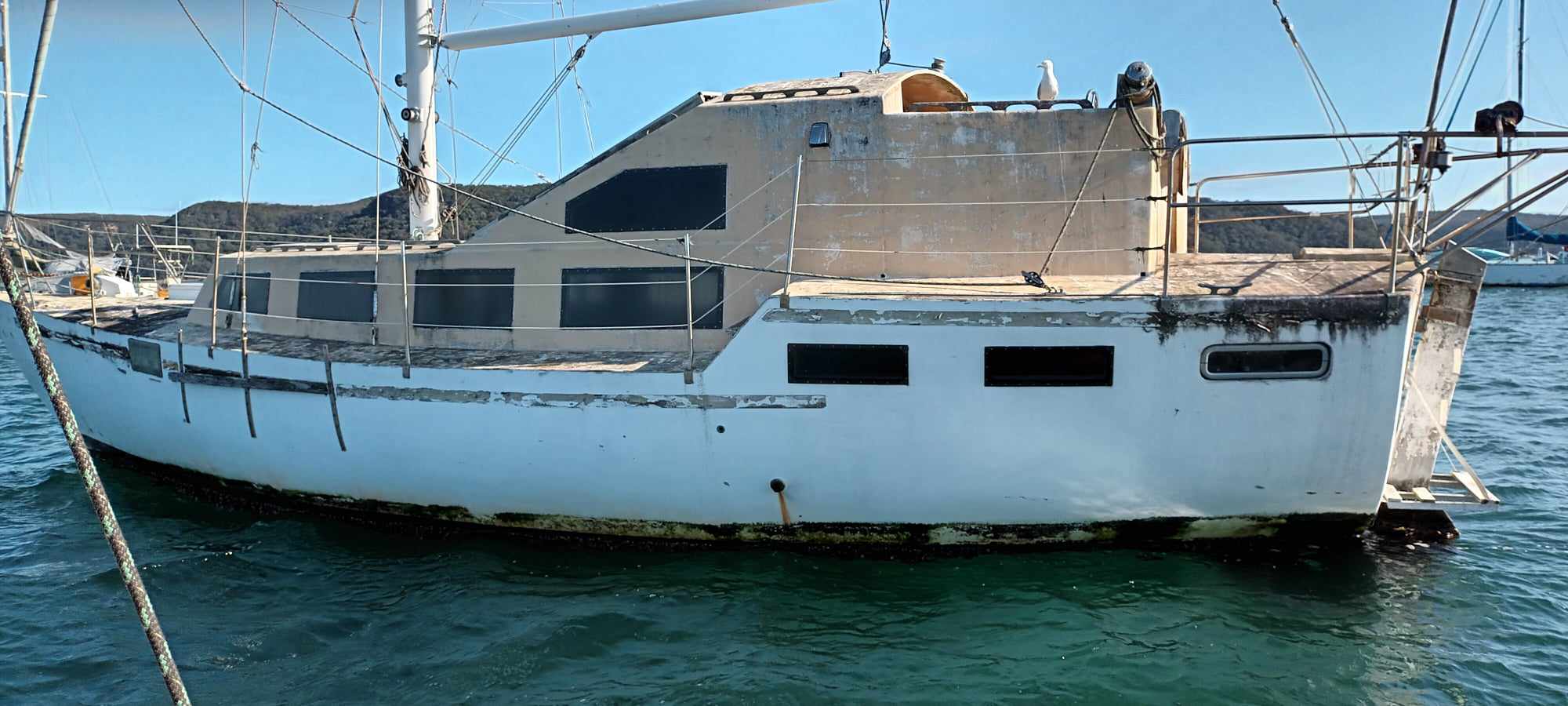 Other water-going residents have said some vessels are being used for accommodation, quite likely given the shortage of available affordable housing spoken about daily at present, and that some of these water-bound residents are 'vexatious neighbours', especially ''on a full moon with a drink or two flowing'' - and especially when they are mooring in the quiet small bays of Pittwater adjacent to homes during those full moon moments, or hours.
Transport for NSW's Private Mooring Licence Conditions require that:
The vessel must not have any power, water, sewerage or facilities connected to it from the land.
The vessel must be maintained in a safe and seaworthy condition.
The vessel must not be allowed to accumulate excessive marine growth on the hull.
It is strictly prohibited to live onboard or use a vessel as a residence of any kind while attached to a licensed mooring.
The licensee must not offer, or attempt to invite an offer for the use of the vessel attached to a licensed mooring for the purposes of short-term rental accommodation in return for money or some other benefit
The vessel must be visually suitable and aesthetically consistent with the environment and surroundings of the mooring area.

The reasons behind being required to maintain a vessel is unseaworthy or poorly maintained vessels can and clearly do sink at their mooring, leaking contaminants into the waterways and posing a danger to navigation. The mooring licensee is responsible for the mooring apparatus and the vessel at all times.
In NSW the local Boating Safety Officer is responsible for providing day to day waterway patrols, advice and management of navigation and vessel-related activities on assigned local waterways through education, liaison and enforcement ensuring compliance with relevant legislation and organisational policies and requirements.
Key accountabilities, according to the job description, include:
Conduct waterways safety and compliance patrols and inspections of waterways and recreational and commercial vessels and undertake regulatory action as required including issuing infringement and formal warning notices to ensure operator and vessel compliance with the requirements of licensing, registration, boating safety and aquatic events.
Manage and assess applications for marine structures and infrastructure leases, aquatic licences and maritime exemptions to effectively provide navigation advice relating to development applications.
Conduct investigations, undertake the on-scene incident controller role and report on boating accidents and incidents including coordinating interviews, enforcement action and court attendance and manage, inspect and assess hazards, navigation aids and signage in the local waterway to contribute to safe practices on waterways.
Manage, inspect and assess hazards, navigation aids and signage in the local waterway to contribute to safe practices on waterways.
Coordinate and manage the maintenance and asset management programs for operational assets including vessels, vehicles, trailers, and IT field support equipment. Provide submissions to the SBSO regarding upgrades and replacements of these assets.
Manage, monitor and effectively execute preparations for aquatic events including assessing environmental impacts, facilitating operational consultation on behalf of event proponents when necessary in order to effectively engage with the community, and undertake policing of established event exclusion zones as required for local and significant State events.
Initiate familiarisation exercises with stakeholders to ensure a cohesive response to local area emergencies and update SBSOs of outcomes.
Coordinate mooring activities including audits and mooring allocations and inspections, assessing mooring licences, mooring placement and space allocations and maintain a comprehensive mapped and detailed database of all moorings to ensure compliance with licence conditions and legislative and Maritime requirements.
Identify and provide advice including practical solutions to the SBSO and operational management on current and potential local issues that may affect safe boating in the area and general trends that may affect issues state-wide.
Implement and report on state-wide boating safety campaigns and coordinate the local boating safety campaigns in the BSO's patrol area.
Given the quick response to the potential for fuel leaks at the recent Church Point fire where three vessels were set alight and booms quickly installed, the non-response to the vessel that has sunk at Taylor's Point has angered some locals.
Pittwater Online News approached Roads and Maritime Services (Roads and Maritime) the NSW Government agency responsible regarding this still submerged vessel and reported fuel leak. No response had been received as this Issue went to press.

A Transport for NSW spokesperson responded on Monday September 4, stating,
''Boating Safety Officers (BSO) manage moorings across the state and routinely patrol their mooring areas.
It is the owners responsibility to ensure their vessel is maintained and the condition of the vessel meets the mooring licence conditions.
The owner of any vessel in breach of these conditions may be subject to penalties, and potentially cancellation of their mooring licence.
Owners of vessels that are unlawfully moored, or sunk are issued statutory notices requiring removal of the vessel from the waterway.
Maritime NSW officers have responded to reports made by members of the public and carried out several inspections of the vessel. Attempts to contact the responsible person have been made and Maritime is taking appropriate action to resolve the issue.
Transport for NSW Maritime has issued a statutory notice to the responsible person of the recently sunken vessel. ''
To report a concern, customers should call 13 12 36 (option 2).
Worth noting:
It is recommended that water users know the different types of moorings on NSW waterways. You can identify a mooring type by the colour of its buoy:
pink buoy

– free moorings available to the public for a 24-hour period

yellow buoy

– private moorings that you need a licence for

orange buoy

– commercial moorings for licensed businesses – for example, charters, commercial fishing and boat repairs

red buoy

– club moorings for boating and sailing clubs

blue buoy

– emergency moorings for police and Transport for NSW (Maritime) staff to store vessels.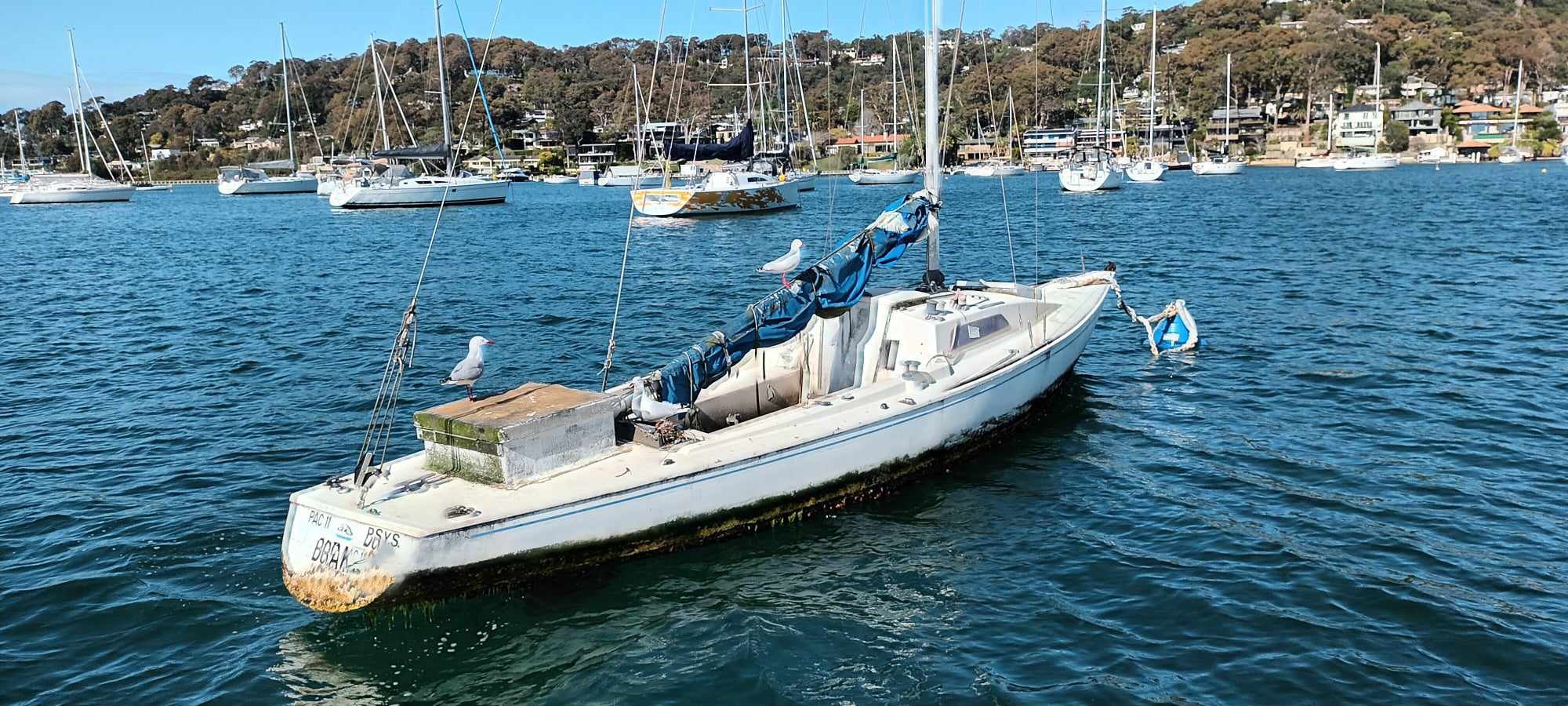 Yacht on Pittwater police buoy at present. Photo supplied