October 8 - 14, 2023: Issue 600
new Turimetta Beach Emergency Rescue Board Saves lives - prevents tragedies: Council installs more boards along the coast, state government commits $23 million over four years to help keep NSW beaches safe during 2023 raising of the flags ceremony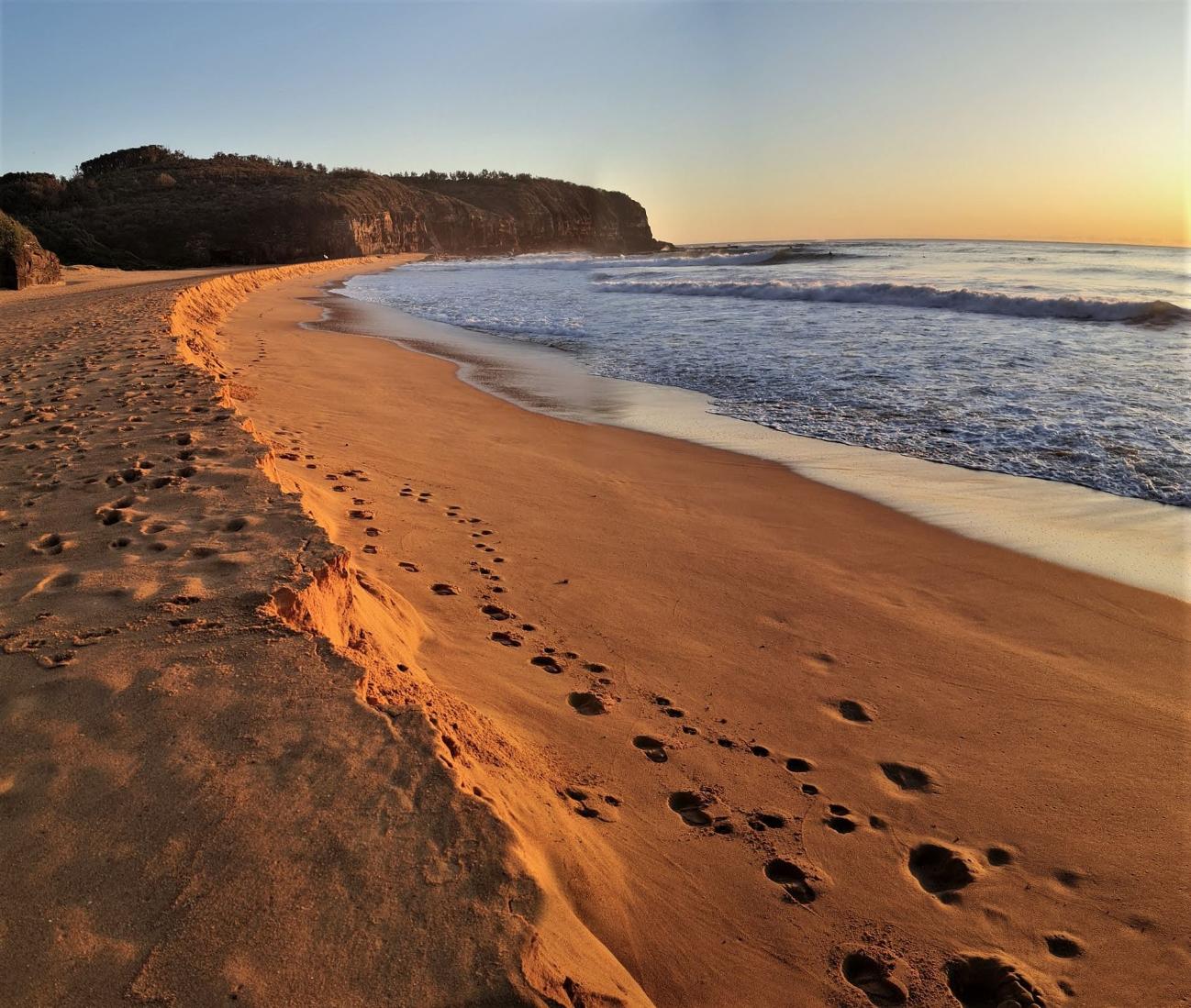 Turimetta Beach on October 5 2023 after swell stripped the beach of sand. Photo: Joe Mills
In a remarkable display of bravery and community spirit, three swimmers have been rescued in recent weeks by community members at Turimetta Beach, an unpatrolled location, and South Curl Curl, a popular beach outside of patrol hours, with the help of Council's new emergency rescue boards.
With temperatures reaching up to 35 °C over September 18 to 21, before the Volunteer Surf Lifesaving Patrol Season had commenced, people have been heading en masse to local beaches, some of whom are not familiar with local conditions.
On Saturday October 7 regular photography contributor to Pittwater Online Joe Mills sent in his weekly dose of images celebrating Turimetta, Narrabeen and Warriewood.
Joe (Turimetta Moods) stated, ''The continuing sand movement has been massive, changing weekly. There is a lot of erosion in the middle of the beach, and the rocks at the northern end are being exposed again. The southern end of the beach has been completely covered in sand, with no signs of the rocky gutters.
During this week on Wednesday, October 4, there was a great set of morning waves which drew a big crowd of board riders, both young and old. Some were not locals, as they launched into the surf from the rocks at the northern end, whereas the locals go in straight from the beach.''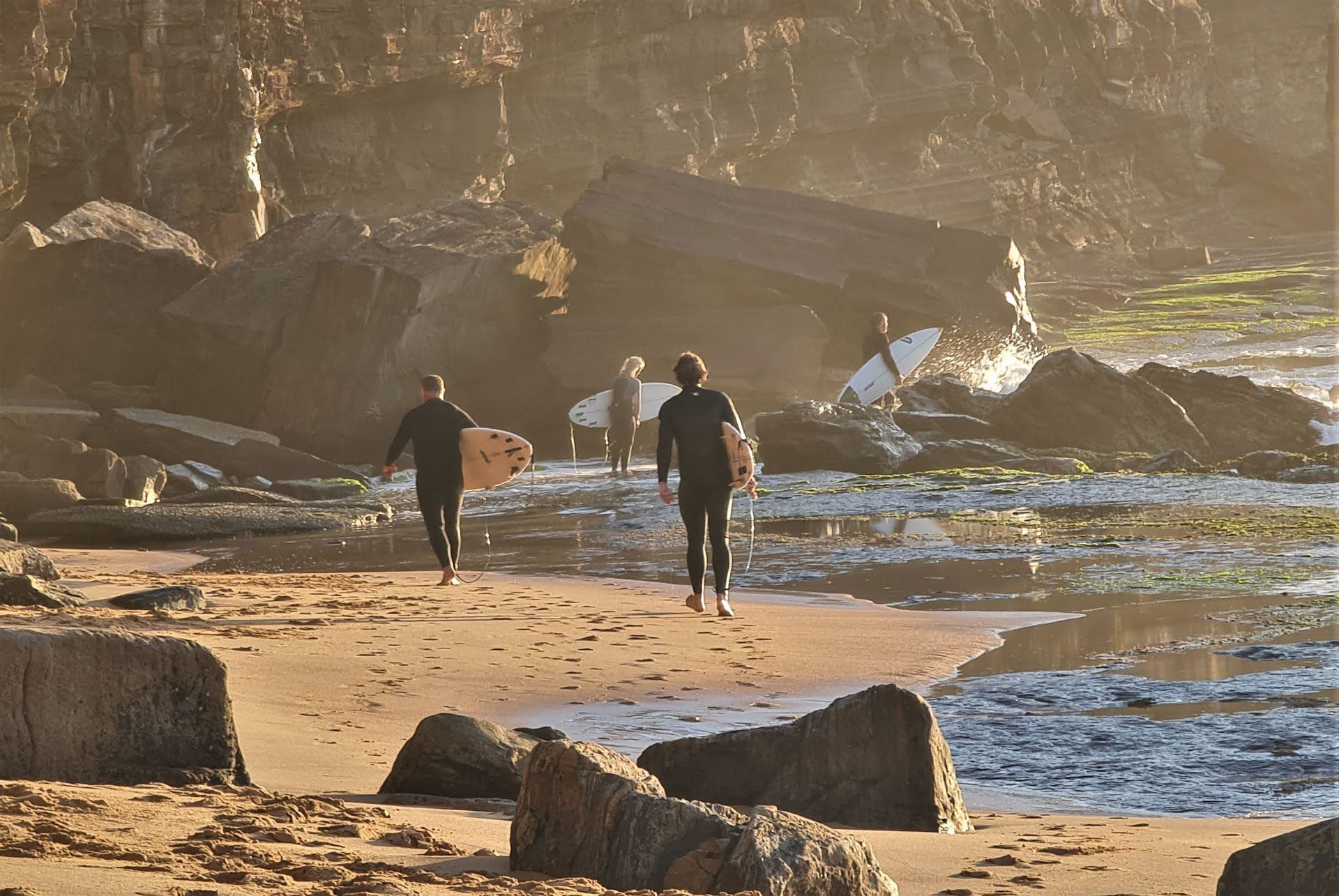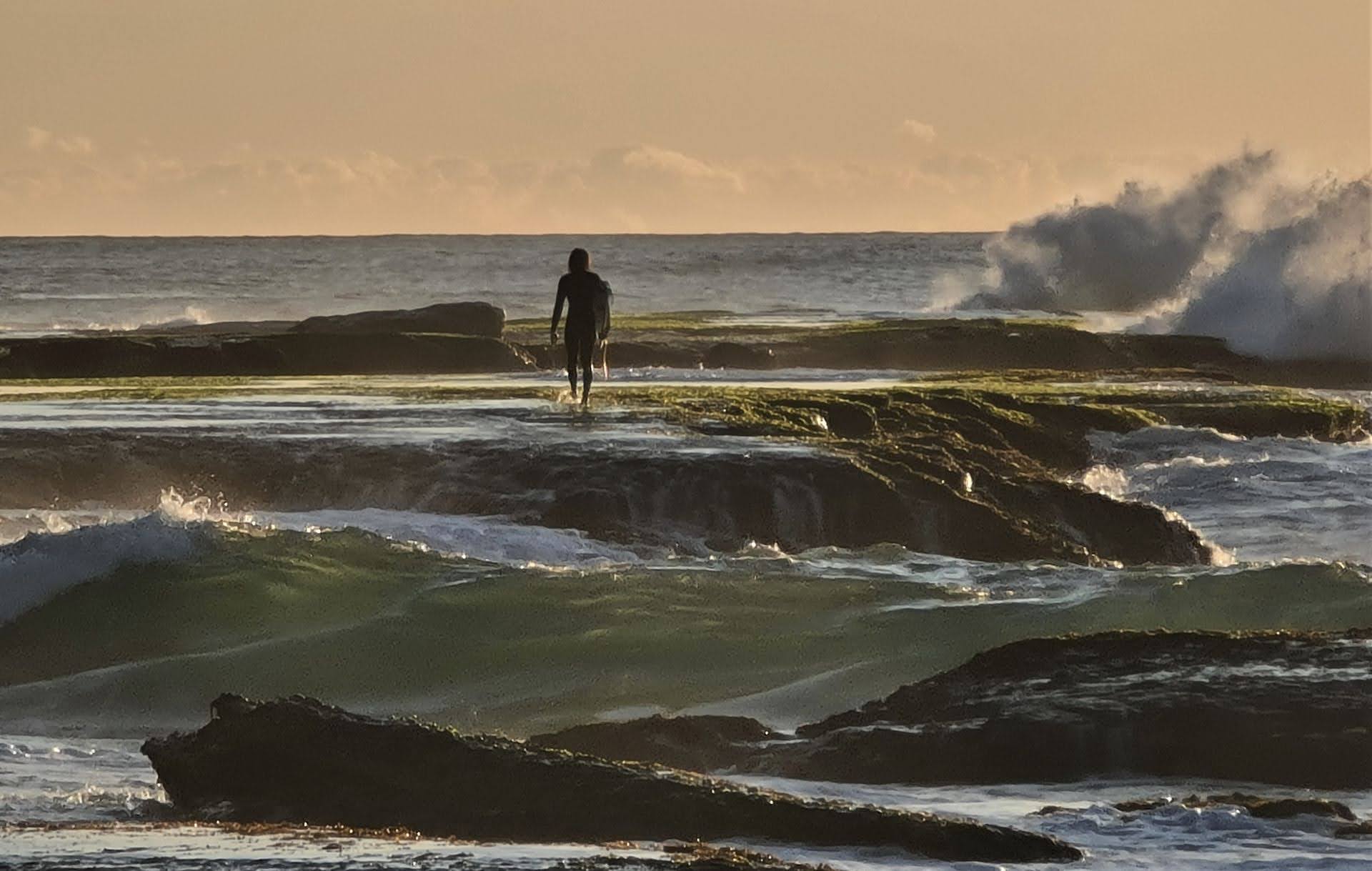 Photos: Joe Mills
The National Drowning Report 2023, released just before the start of the Season, records that 66 per cent of the coastal drowning deaths occurred more than 1km from a Surf Life Saving service, as people continue to seek out more secluded swimming spots instead of swimming between the red and yellow flags. There were 281 drowning deaths across Australia last year, with over a third of these occurring in NSW.
"Drowning deaths in coastal environments including beaches, ocean/harbour locations, and off rocks decreased by nine per cent compared to the previous year, although sadly there were 125 coastal drowning deaths recorded, three per cent above the 10-year average," Surf Life Saving Australia, Chief Executive Officer, Adam Weir said
In launching the first day of the 2023-24 Volunteer Patrol Season on September 23 Premier of New South Wales Chris Minns said that 48 people drowned on the NSW coastline last year, most of these tragedies occurring on unpatrolled beaches. There were 26 coastal drownings recorded over the Summer months alone.
The loss of these lives mark 2022 as one of the worst on record for drowning fatalities.

The NSW Government announced the biggest funding commitment ever for Surf Life Saving NSW (SLSNSW), pledging an additional $23 million over four years to help keep NSW beaches safe, at the 2023 Raising of the Flags ceremony.
With predictions of a hot and dry summer, the funding commitment reinforces the critical role of SLSNSW in safeguarding the lives of NSW beachgoers. The increased funding for will build on SLSNSW's capacity to protect lives over the warmer months.
As part of the funding package, SLSNSW will receive $18 million over four years through the NSW Rescue Capability Grant, for additional resources and equipment including 67 rescue watercraft, such as jet skis.
The funding will also deliver 40 permanent Emergency Response Beacons in blackspot locations, helping SLSNSW extend services in unpatrolled areas in an effort to reduce coastal drownings.
The NSW government's investment in SLSNSW will continue to support the upgrade, restoration and construction of surf lifesaving facilities through an additional $5 million over four years for the Office of Sport's Surf Club Facility Program. This program aims to assist eligible Surf Life Saving Clubs to develop facilities that will enable increased participation in Surf Life Saving for all people, increase facility usage, and improve safety.
SLSNSW is one of the largest volunteer organisations of its kind in the nation with a membership of more than 75,000.
Additionally, every Surf Life Saving Club across NSW serves as a vital community hub.
On top of the $23 million, the national body Surf Life Saving Australia will receive almost $5.8 million over four years for the Westpac Life Saver Rescue Helicopter, including a crucial upgrade to the hangar door at La Perouse.
In launching the Season Premier of New South Wales Chris Minns said, "New South Wales has the best beaches in the world and we're incredibly fortunate to have the best surf life savers as well."
"We have very dedicated, very brave volunteers, who often put themselves into dangerous situations to help others."
"We want everyone to be able to enjoy our beaches safely. This is an important investment in life saving technology and human capital, so we know we have the resources we need right up and down the coast this Summer."
Minister for Emergency Services Jihad Dib said:
"This is the largest amount of funding the NSW Government has ever committed to Surf Life Saving NSW and we are proud to deliver on our promise to support these heroes in their vital work."
"I want to thank our volunteers who give their time so that the community can enjoy a day in the surf, so please follow their advice to stay safe."
"By equipping Surf Life Saving NSW with vital resources and cutting-edge technology, we amplify their life-saving efforts and reaffirm our promise to protect our communities."
Minister for Sport Stephen Kamper said:
"Surf Life Saving Clubs provide a vital service, protecting people in the water and supporting a healthy lifestyle and often lifelong passion for members."
"Our volunteer surf lifesavers are on our beaches, rain, hail or shine, protecting the community and ensuring people are safe at the beach."
"The record funding for the Surf Club Facility Program will provide our surf life savers with more modern, inclusive and accessible facilities that will better enable them to keep the community safe at the beach."
President of Surf Life Saving NSW Peter Agnew said:
"This is a great time to remind the community about the benefits of volunteering to be a lifesaver. You can volunteer as little or as much as you like and in every role, from admin, to first aid, to teaching Nippers or helping in the club canteen."
"You can learn new skills like flying a drone or driving an inflatable rescue boat, improve your fitness and mental wellbeing and be part of a great community."
"Finally, I want to thank our lifesavers for again standing tall and protecting our beaches and I wish them all a safe summer."
Council is stepping up its own commitment to saving lives on local beaches this Summer.
The newly installed boards will serve as a valuable addition to the existing tube box system, which comprise approximately 60 units strategically placed across beaches and ocean pools. The boards are part of a targeted initiative that focuses on high-risk areas known for hazardous surf, providing essential equipment accessible to bystanders for potential rescue situations.
Mayor Sue Heins expressed gratitude for those individuals who took immediate action to save the swimmers.
"We extend our heartfelt appreciation to the kind-hearted individuals who courageously used the rescue boards to assist the swimmers, as well as the dedicated lifeguards and surf club volunteers who were present during one of the rescues," Mayor Heins said.
"Of note is the heroic act of a young adult rescuer who single-handedly saved two swimmers. Such acts of bravery serve as an inspiration to us all."
To ensure the safety of beachgoers, Council has strategically placed emergency rescue boards at Turimetta, South Curl Curl and Avalon beaches. At both South and North Avalon beaches the boards have been put in place in partnership with the surf club.
Council states plans are underway for the installation of two more boards at South Narrabeen and North Narrabeen. Each location features easily accessible storage and clear signage indicating the presence of the rescue boards.
"While Council plays a significant role in safeguarding beachgoers, the cooperation and vigilance of the community and visitors are equally vital in ensuring a safe beach season," Mayor Heins said.
"With 65 trained lifeguards patrolling 21 of the Northern Beaches and working closely with volunteer lifesavers, Council strives to maintain a high standard of safety, offering swift response and expert first aid and rescue services.
"However, recent incidents have highlighted the importance of water safety even outside of patrol hours. We urge both locals and visitors to prioritise water safety by swimming between the flags, identifying rip currents, and refraining from entering the surf during dangerous conditions."
Council will be launching a comprehensive beach safety campaign in time for summer to educate and inform beachgoers in preparation for the upcoming summer season.
Beachgoers are being urged to exercise caution and observe water safety advice from lifesavers and lifeguards this patrolling season, which runs until 28 April 2024.

Beachgoers can check the status of local beaches on Surf Life Saving Australia's Beachwatch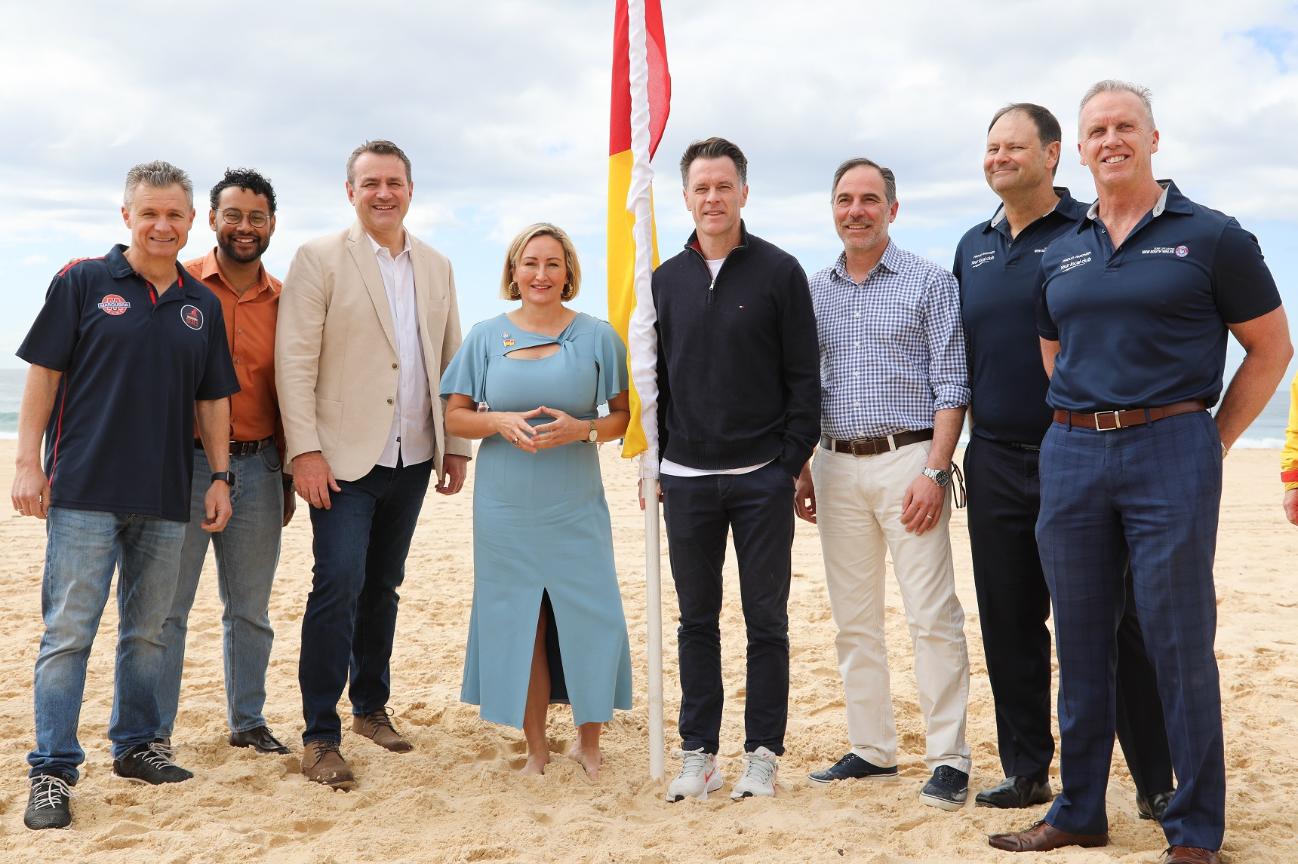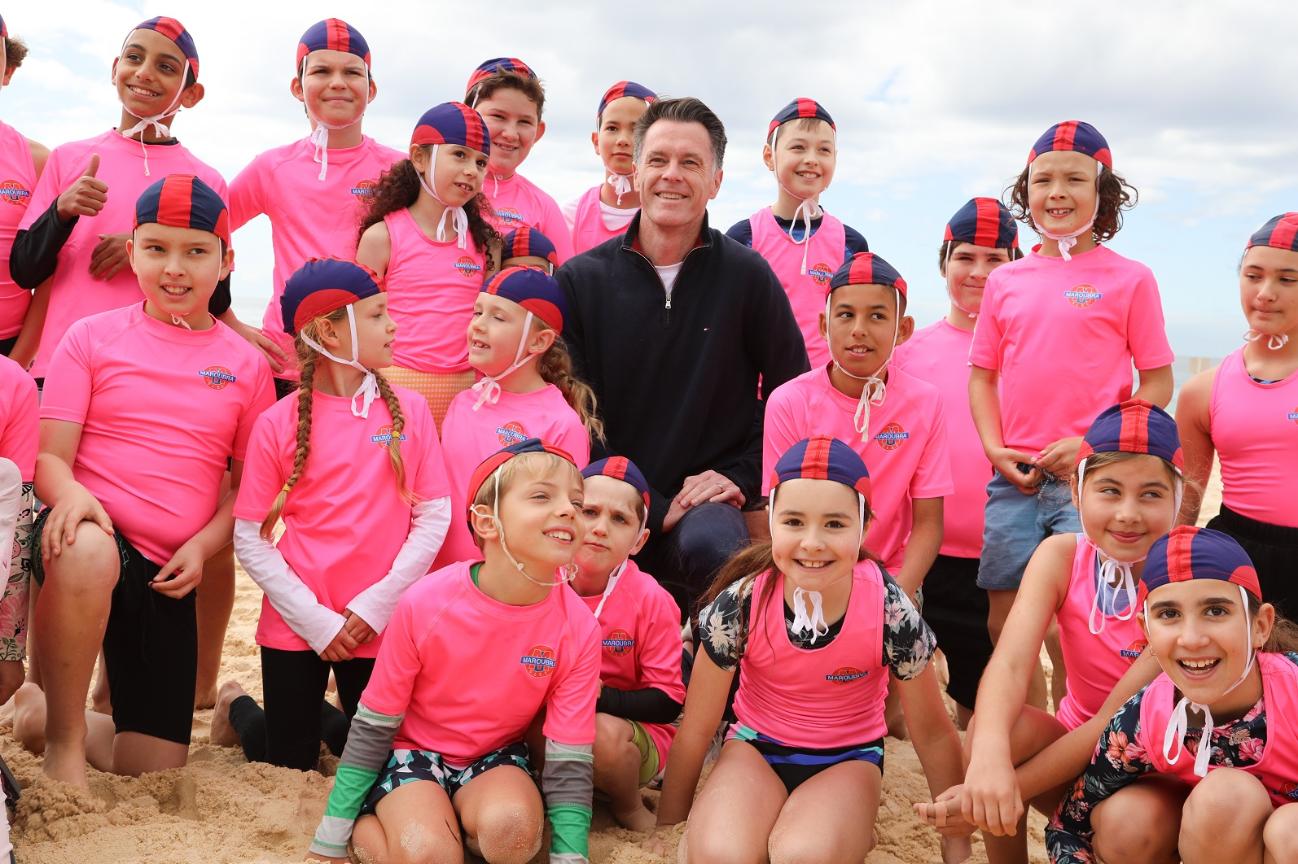 The symbolic raising of the red and yellow flags at Maroubra Beach, on September 23 2023. Photos: SLSNSW