November 4 - 10, 2018: Issue 382

Sydney Wildlife Totally Wild 2018 Fundraiser Mobile Clinic Goal Reached!
We Did It!
Goal Reached At Go Wild Garden Party!
Following a particularly bad trauma season in 2016 (bushfires, heat-stress events, drought) Joan Reid - one of our most dedicated Sydney Wildlife volunteers - was determined to devise a plan to provide immediate treatment for our injured wildlife. In one of the bushfire-affected areas, she noted that rescuers were filtering in and collecting as many victims as possible and then having to drive them long distances to veterinarians who were prepared to see them. Many of these animals would have benefited from immediate onsite veterinary treatment. And so, the idea of a mobile clinic began to form in Joan's mind.
Knowing that it would be a huge pioneering project, Joan enlisted some help. I joined the ranks and my daughter, Kayleigh, asked if she could get involved. We decided her cute face might just help in raising much-needed funds for the project!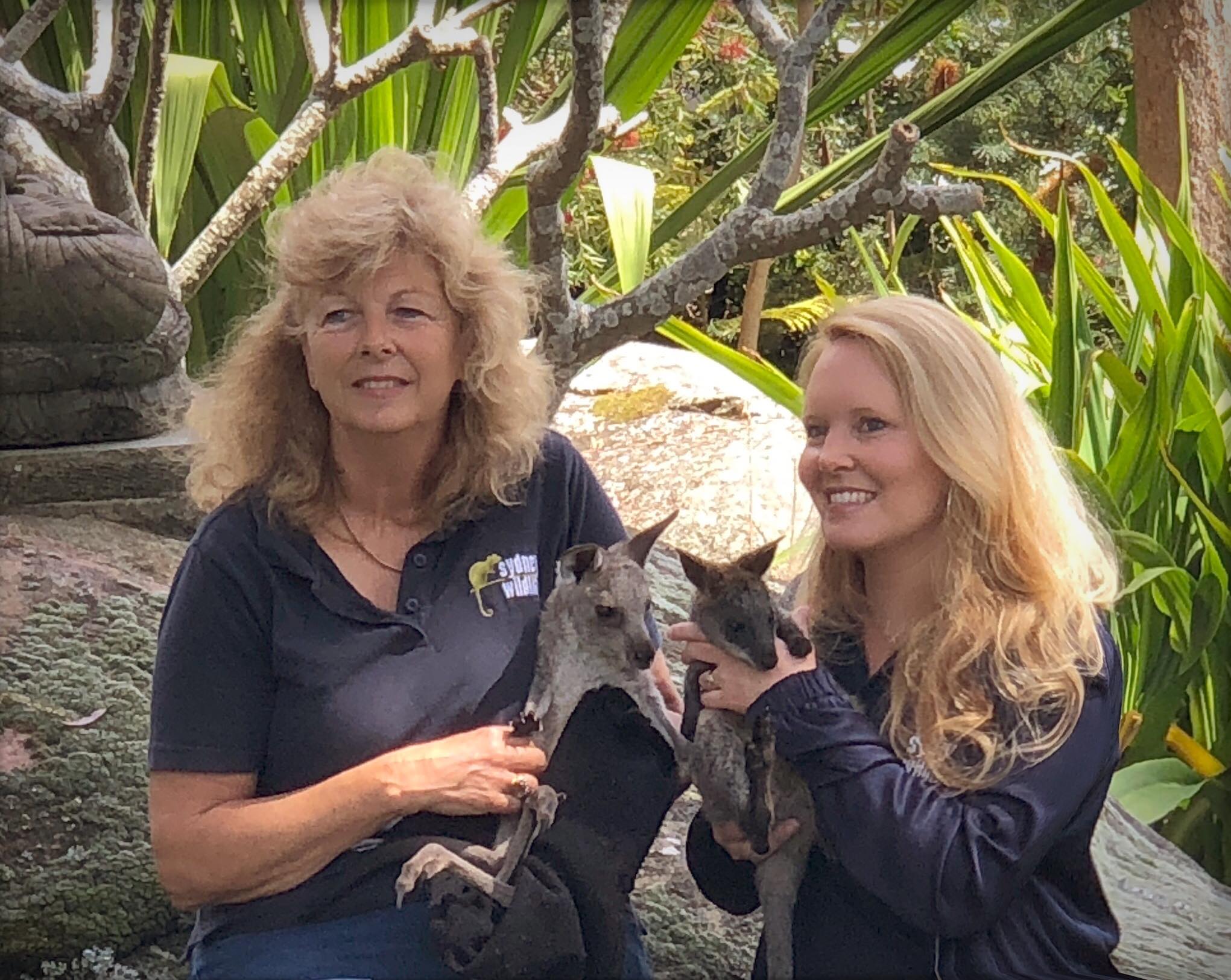 Joan Reid and Lynleigh Grieg - photo by Kayleigh

We did some costings and calculated that we would need at least $200,000 to buy a second-hand van, gut and re-fit it with veterinary equipment and then stock up on supplies required for treating wildlife.
We had meetings with many of our local politicians, applied for Government Grants and approached companies for sponsorship. We started up a Go Fund Me page and a Mobile Wildlife Clinic Facebook page to start getting the word out about our goal.
Our first-ever fundraiser was held at the beautiful home of Sue and Peter Glasson in Bayview. We raised $26K! Our second major fundraiser was held a year later at the Cardinal's Palace up on the hill in Manly. With the help of Lisa Oldfield (television celebrity, businesswoman and author), Laurie Sword (our graphic designer extraordinaire) and Ali Watlington (wildlife rescuer and seasoned fundraising champ) on the committee, we raised a further $50K!
Between major fundraisers we were lucky enough to receive some sizeable donations from the amazing Harris family, the wonderful Scott and Andra of Future Vet Kids Camp, the indefatigable Bob Irwin and magnanimous megaentrepreneurs, Dick and Pip Smith. These donations, teamed with a few extra mini-fundraisers (Santa Paws photos by Pampaw'd Pets; Mona Vale Veterinary Hospital's Open Day, Pittwater High's Green Day and Pittwater Doggies to name a few) and radio support from Wendy Harmer from the ABC ensured that we were sitting on a grand total of $162,000 by the time our final fundraiser rolled around.
The Go Wild Garden Party was set to be our goal-breaker. It was held, once again, in the Glassons' glorious gardens in Bayview.
Well it was a roaring success! And, guess what…?
We reached our $200K target!!! So now we can go shopping for a van!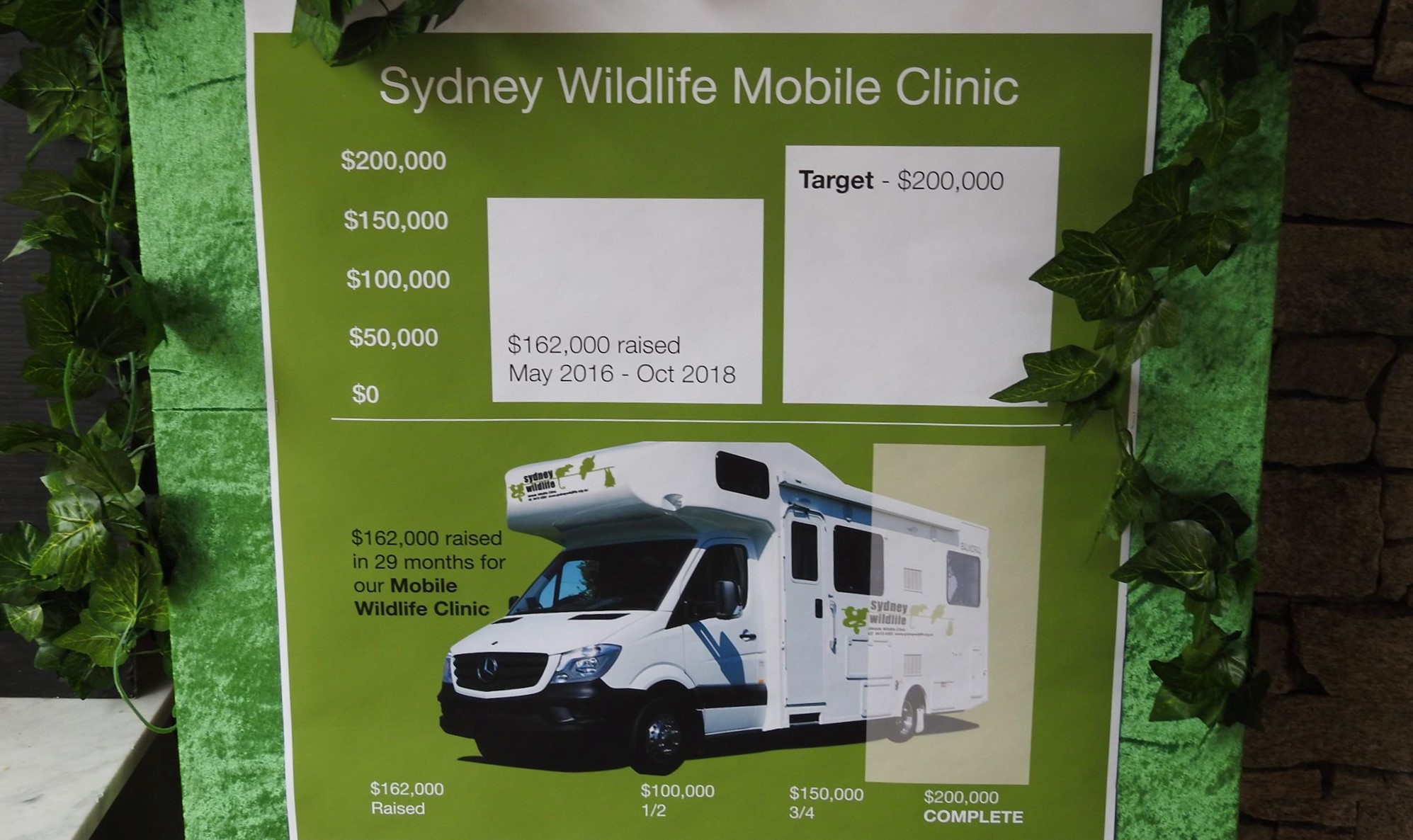 Without the help of our wonderful hosts - Sue and Peter Glasson - this fantastic Go Wild Garden Party could never have happened. We had the best team of helpers and the most incredible and generous guests!!! Our promotional video, flyer photo, official photos and hand-crafted signage were all provided by fellow team member, Nicole Wedlock, who poured blood, sweat and tears into the event.
In the Garden Gallery, we had exquisite works of art and photography by Laurie Sword, Lorraine Woodward, Stephanie Warzecha and Peter Sharp of Tame and Wild Studio. We had groovy books by Celebrity Chef Kate "The Flavour of Joy" and Georgia Cameron's "Mikey the Powerful Owlet and Friends", beautiful wildlife tea towels by Jodi and Viv Lewis (who travelled all the way from Tasmania for our event!) and an array of delicious jams and sweet treats were kindly supplied by the Grindrod Gals. The sweet sounds of music were provided by Carinya Strings.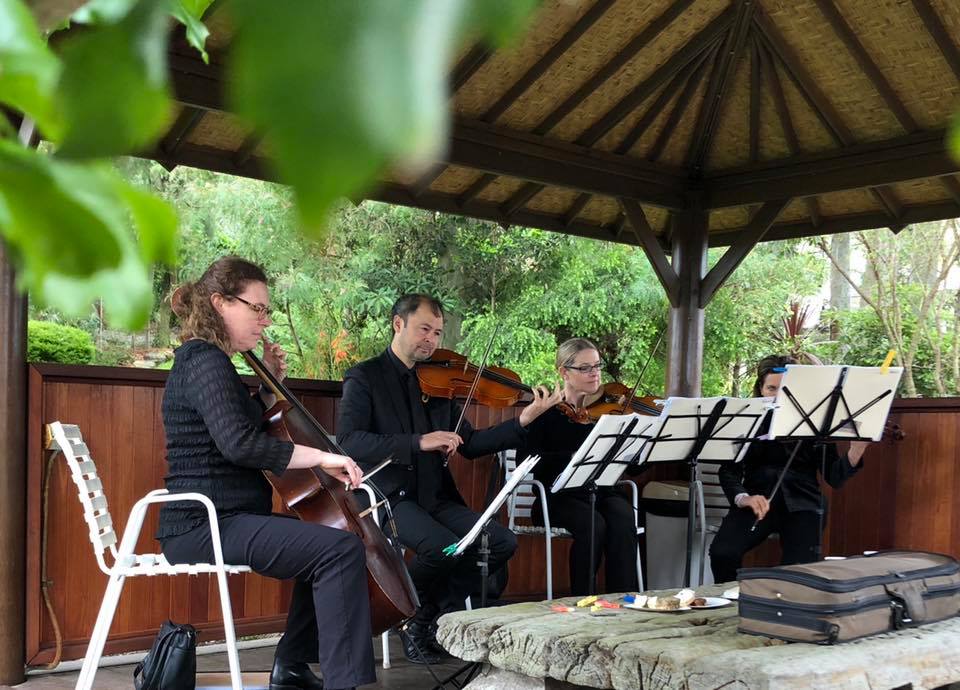 The food was delicious and plentiful, thanks to Justine Steward, Jenny Sistrom, Sue Glasson, Janie Burgess and their team of culinary professionals! And the delectable but healthy afternoon tea treats were donated by Georgie and Grant Campbell of Addiction Food Visit: www.addictionfood.com.au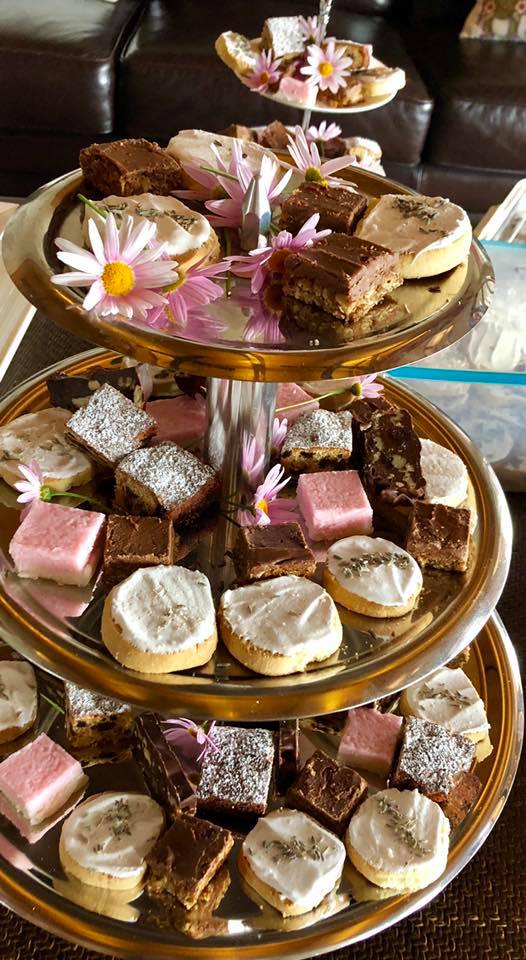 Fellow rescuer and Tarot Card Reader, Jo-Anne Pigram, travelled from far to offer her very popular Tarot Readings in the mystical pink tent within the stunning gardens.
The phasmids were super-popular! Thanks to the Sam and the rest of the Woods family for bringing those cuties! And our educational reptiles were a hit, as always! My cute little helper, Bert Oldfield, gave informative facts to the audience about flying snakes and sea-snakes.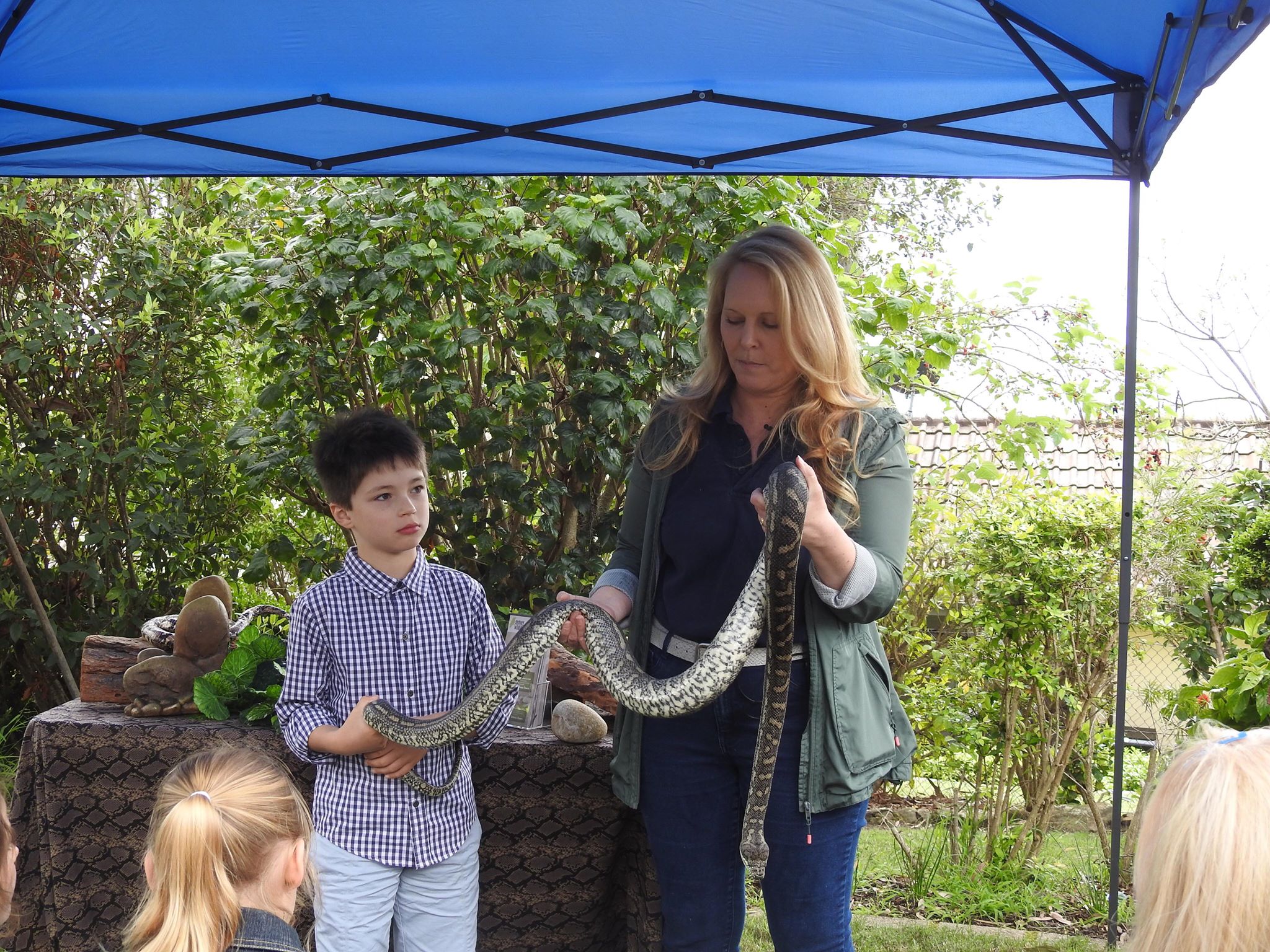 Bert Oldfield delighted everyone with his passion and knowledge
And our plant stall was very popular! Massive thanks to Sonja Elwood for providing plants that were native to the region and also for doing all the meeting and greeting at the door with Eira and me.
We were lucky to have the Helping Hands Group there to assist with our Live Auction and Ballot Bidding. They provided so many exceptional prizes and their help before, during and after the event was invaluable.
Joan Pearson OAM managed to steal the show, though, when she took over with the Wish List Bidding. I have never seen so many people scrambling to give money!!! Our hard-working and brilliant treasurer, Di Jenner, was struggling to keep up with all the credit cards being thrown her way! Thank you, Joan - you are always there to 'transfer' money from people's pockets into our donation tin!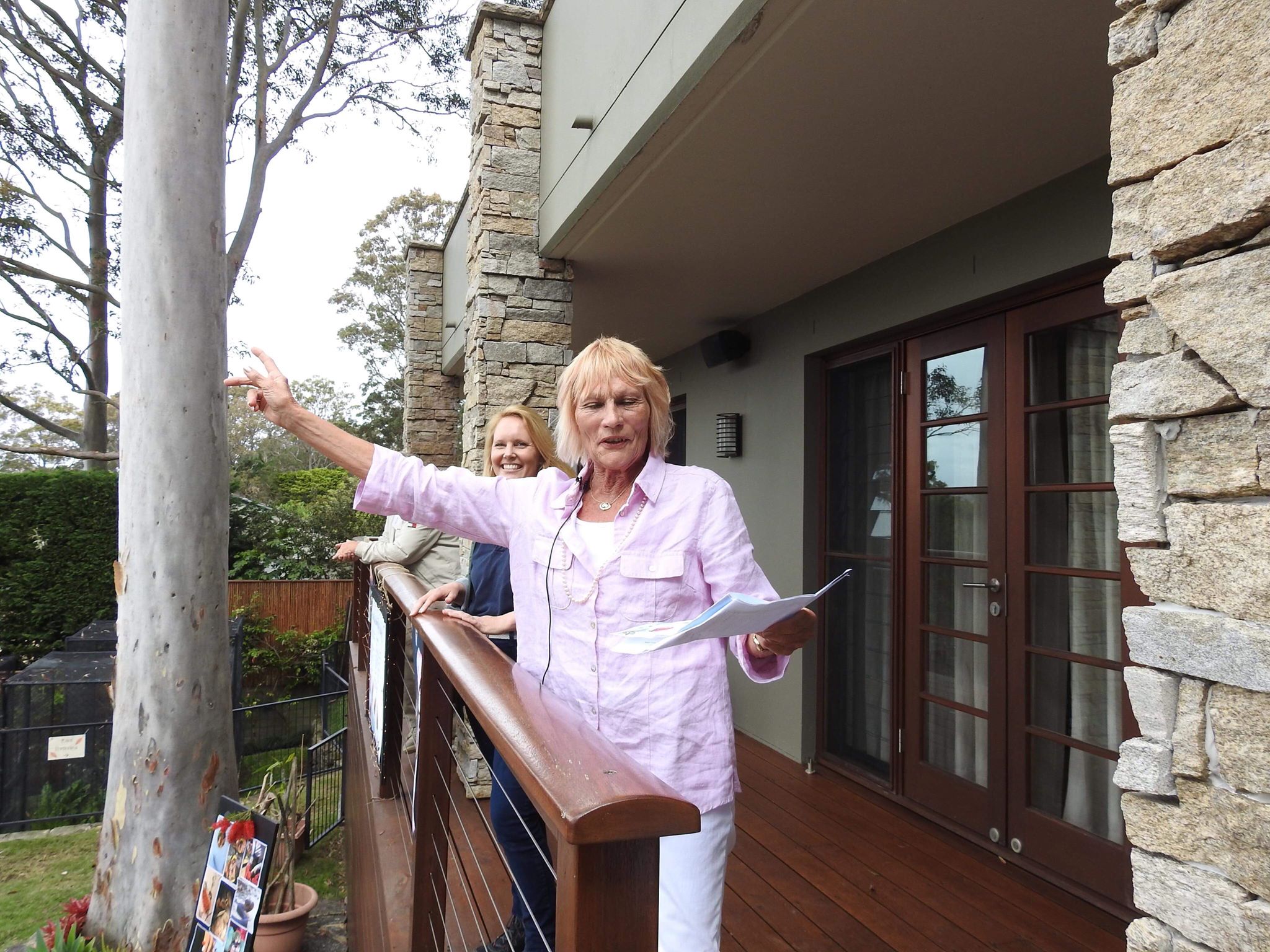 Joan Pearson OAM

The show-stopper of the Wish List Bidding was the team from Mona Vale Veterinary Hospital who blew everyone away with their generosity and had just about all of us in tears when they pledged to supply the van with crucial equipment and supplies which will save the lives of countless precious wildlife. Such a gorgeous group of passionate ladies! Dr Jenny Wingham, Dr Anne Graham, Dr Alison Moran, Dr Vera Pickering, the lovely Tara Thomas and everyone else on the team - you are always available to give of your time and expertise and we adore you girls!
Visit: www.monavalevet.com.au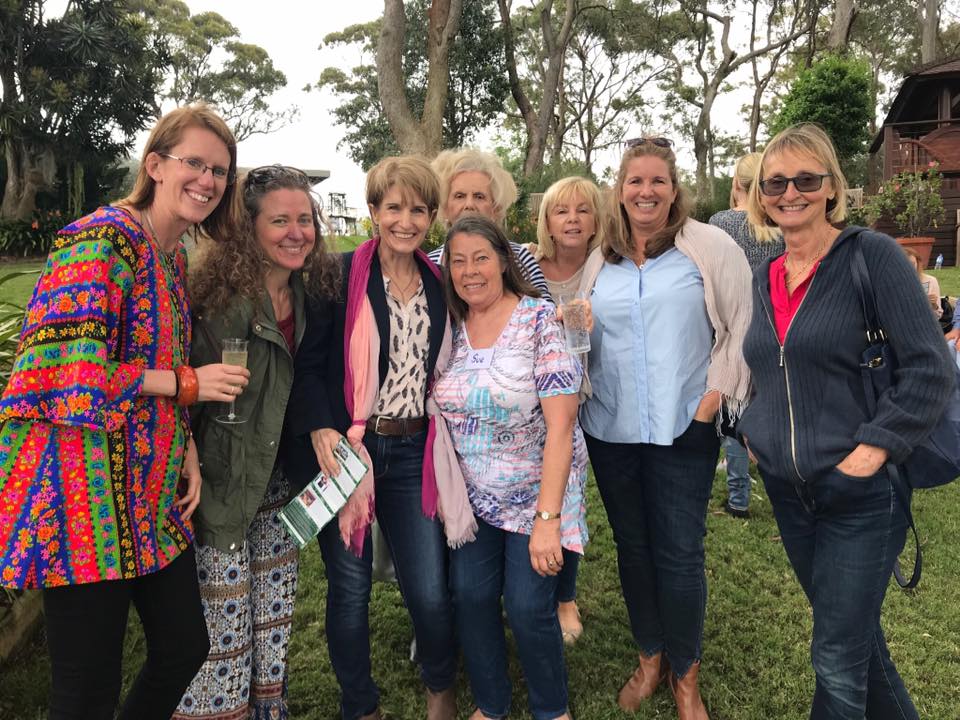 Councillor Kylie Ferguson has been one of our most avid supporters since meeting my daughter, Kayleigh, at a Council meeting many years ago. She has attended every one of our fundraising events and is our own personal cheerleader! She was also the stunt-double for my boss, Alison Guesdon - editor extraordinaire of the one-and-only Pittwater Online News - who is one of our most steadfast supporters and a most excellent human being.
Joan has managed to put up with me throughout a very stressful period of fundraising without throttling me. This says a lot about her! She has been the driving force, the key organiser, the backbone and the mama bear of the project. Thanks for not killing me, Joan!
Lorraine Woodward (volunteer and artist), Joan, Justine (volunteer and chef at event) and Lynleigh - all with wallabies and kangaroos
And to my long-suffering family who put up with me through the stress and the mayhem of fundraising and general wildlife-related fiascos - none of this would be possible without your encouragement, patience, love and willingness to put up with the craziness of it all! Justin, Connor and Kayleigh - you guys are the ultimate family! You rock!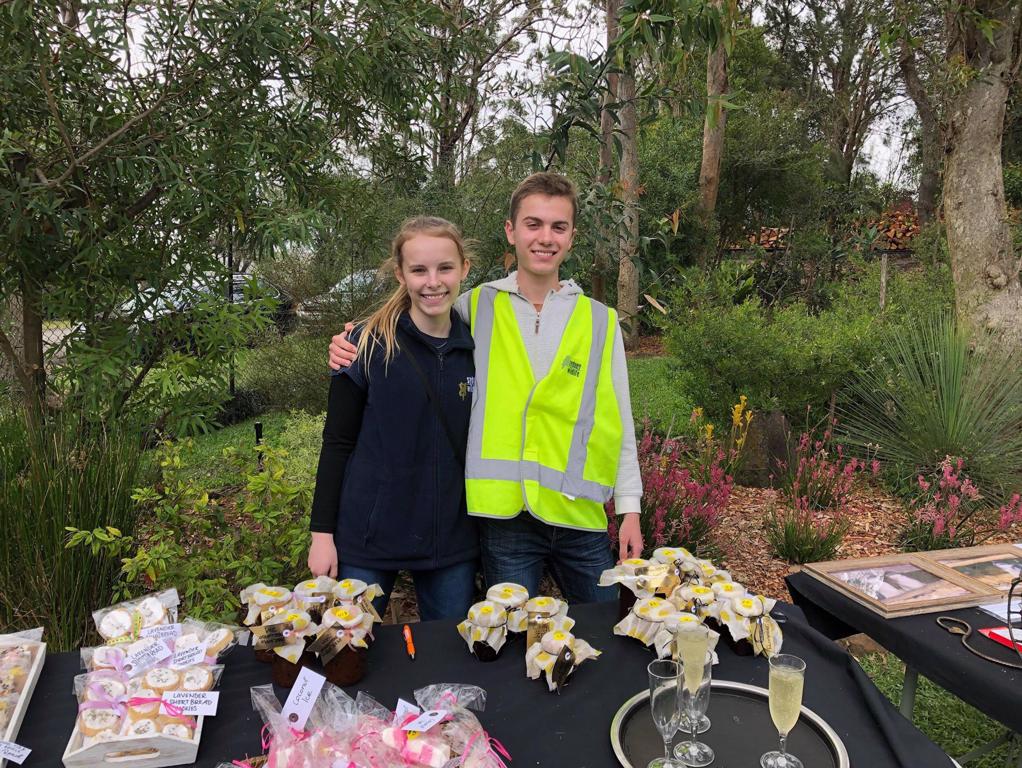 Kayleigh and Connor Grieg - photo by Justin Greig
By Lynleigh Grieg
Sydney Wildlife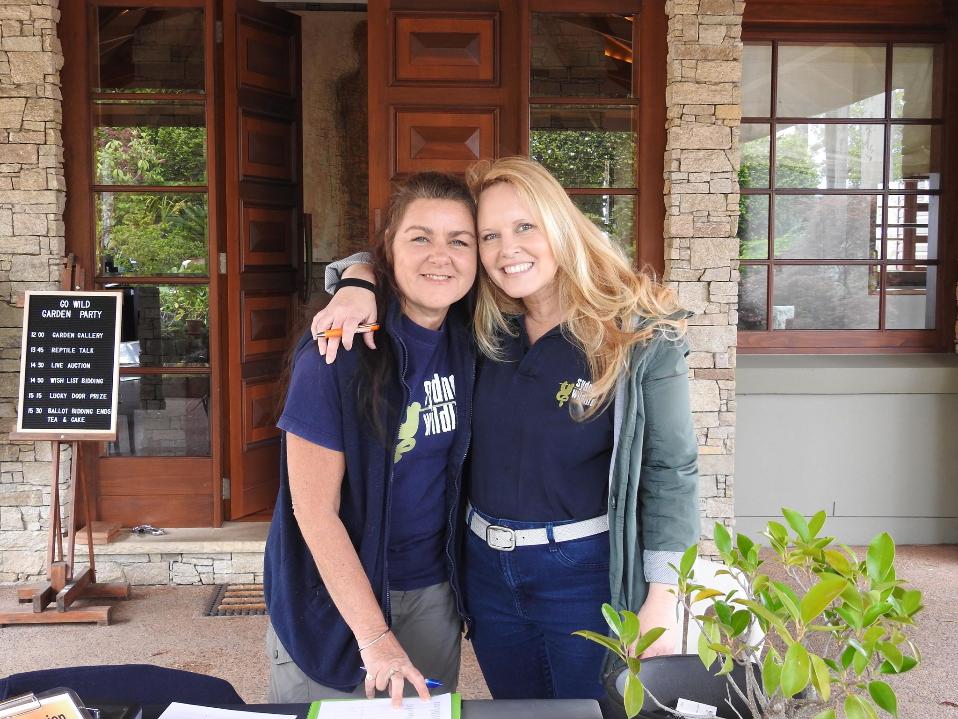 Sonja Elwood and Lynleigh Greig, Sydney Wildlife, greeted you - photo by Cr. Kylie Ferguson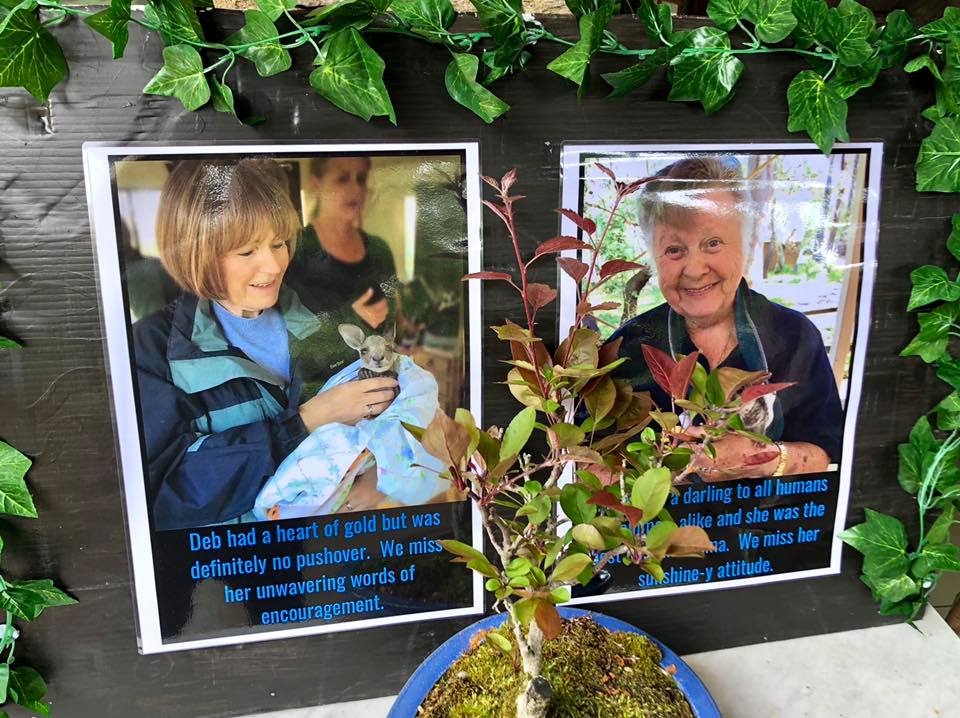 The event was dedicated to our beautiful Deb Zakharoff and Margy James. Wishing so much that they could've been there with us.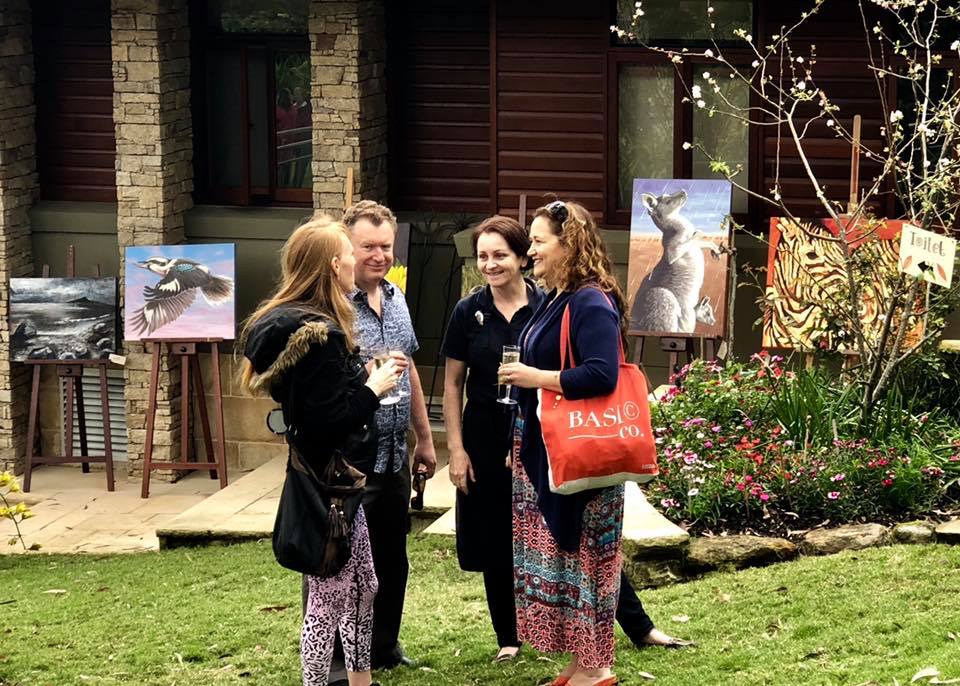 Guests and behind them, the Garden Gallery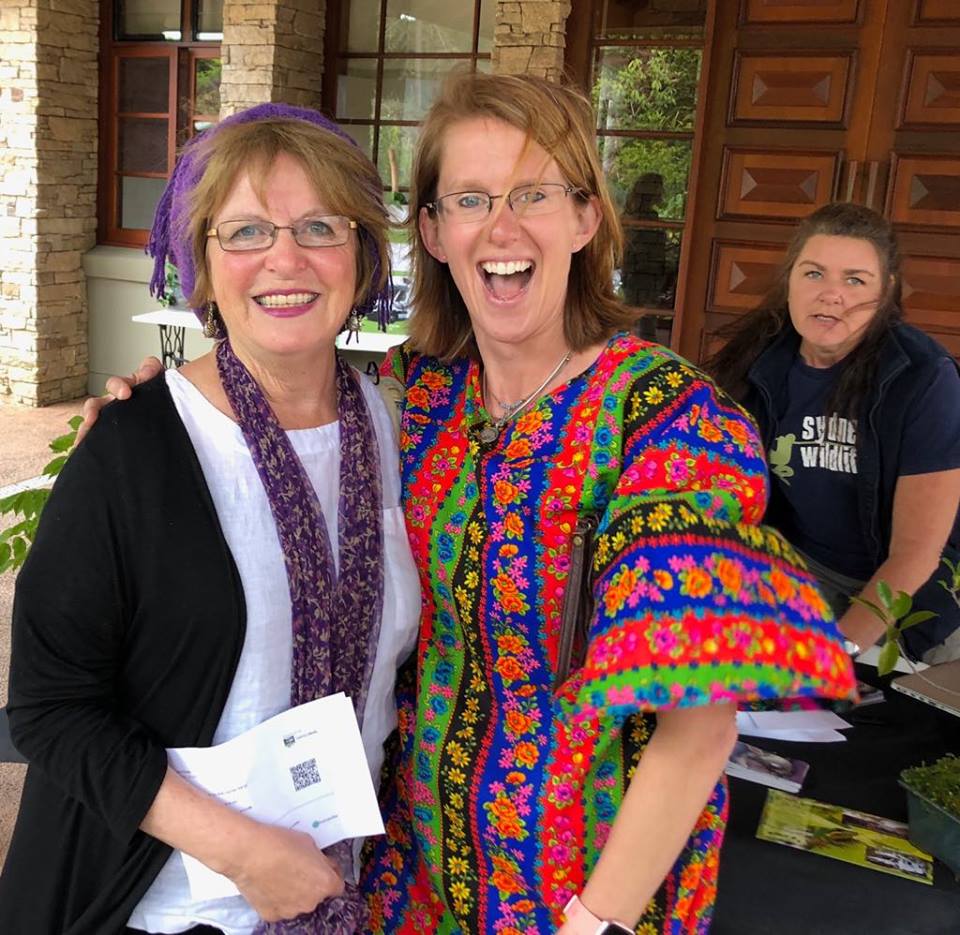 Cushla Churchill and Tara Thomas from Mona Vale Veterinary Hospital.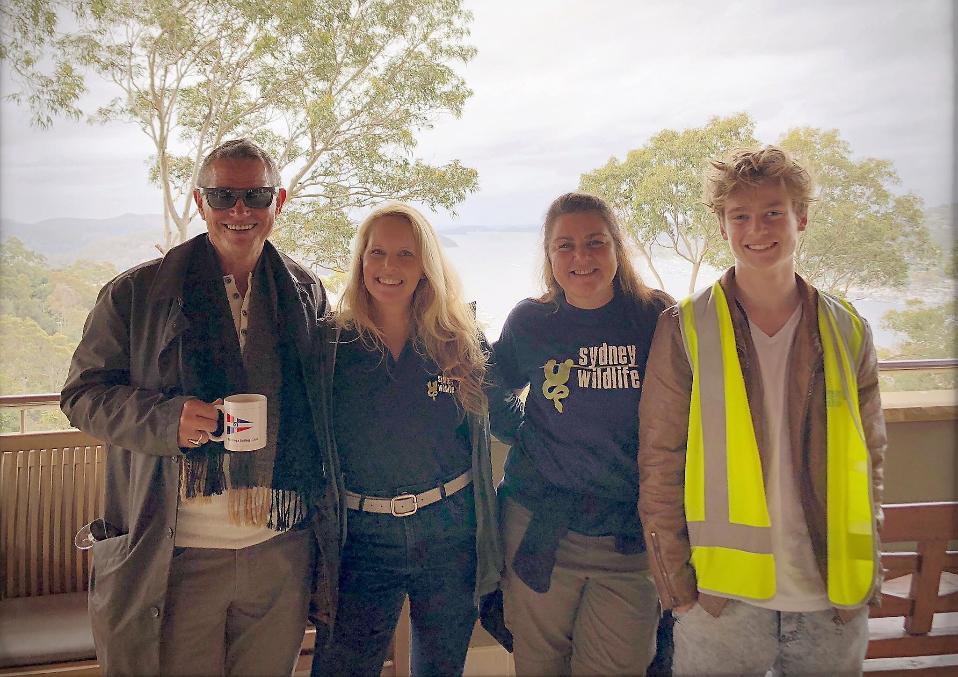 Wonderful supporter Chris Ryan with Lynleigh, Sonja and Sam Woods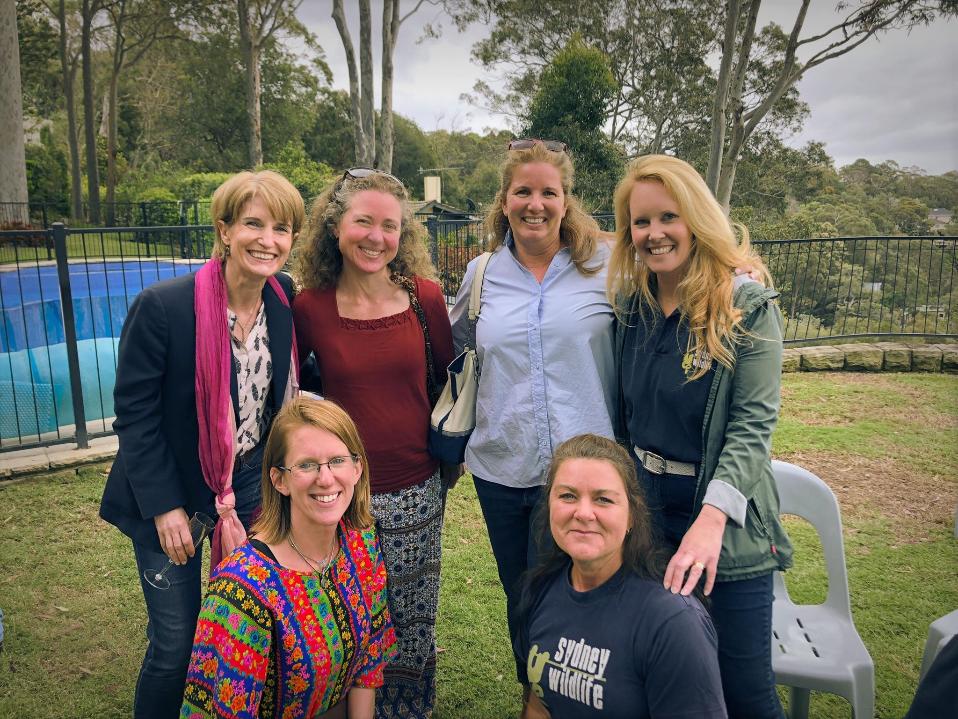 The lovely Doctors from Mona Vale Veterinary Hospital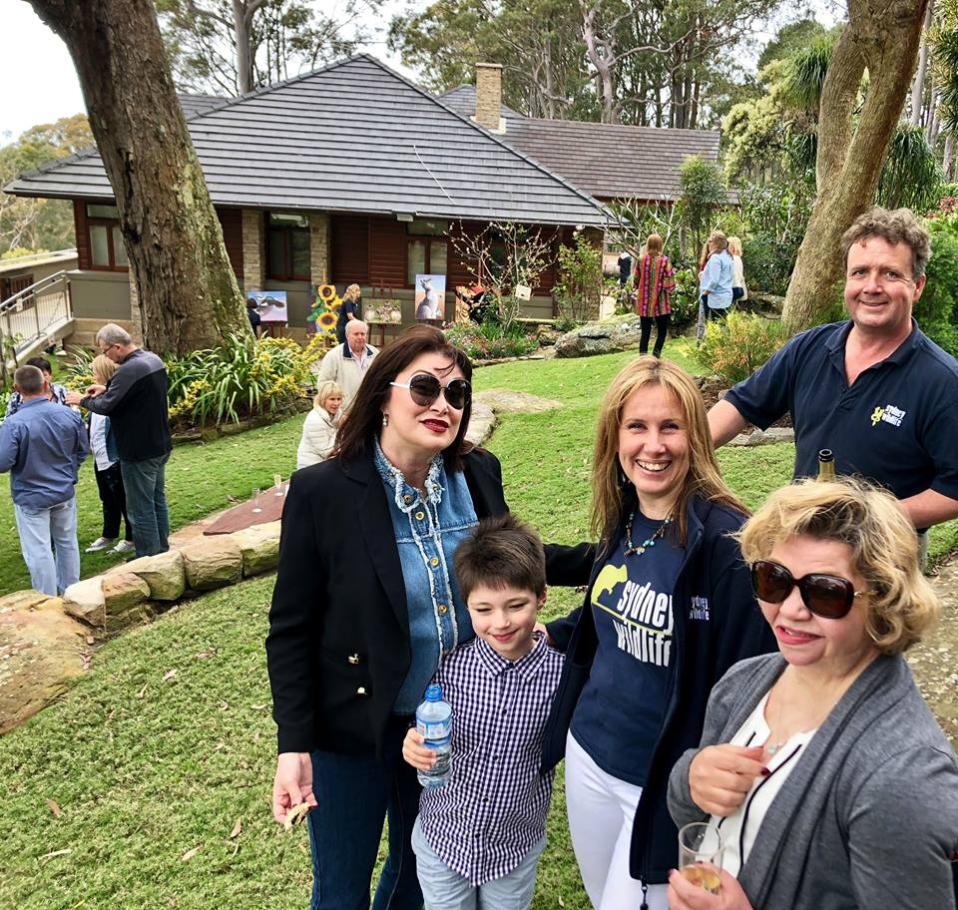 Lisa Oldfield and friends - champions for Sydney Wildlife's Mobile Clinic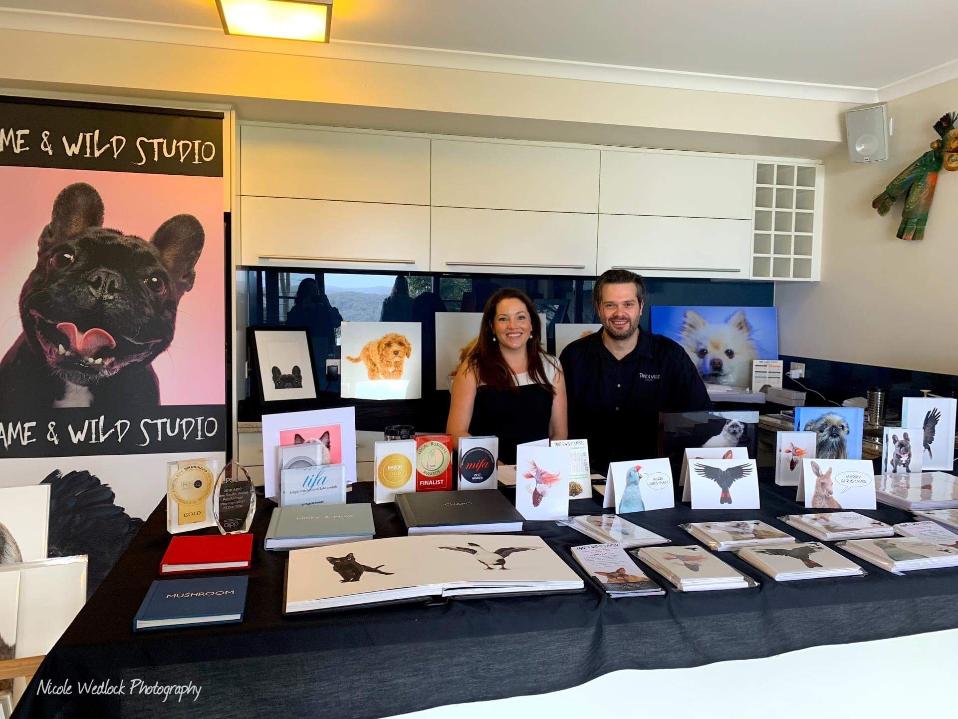 Peter Sharp at the 2018 Sydney Wildlife Mobile Clinic Fundraiser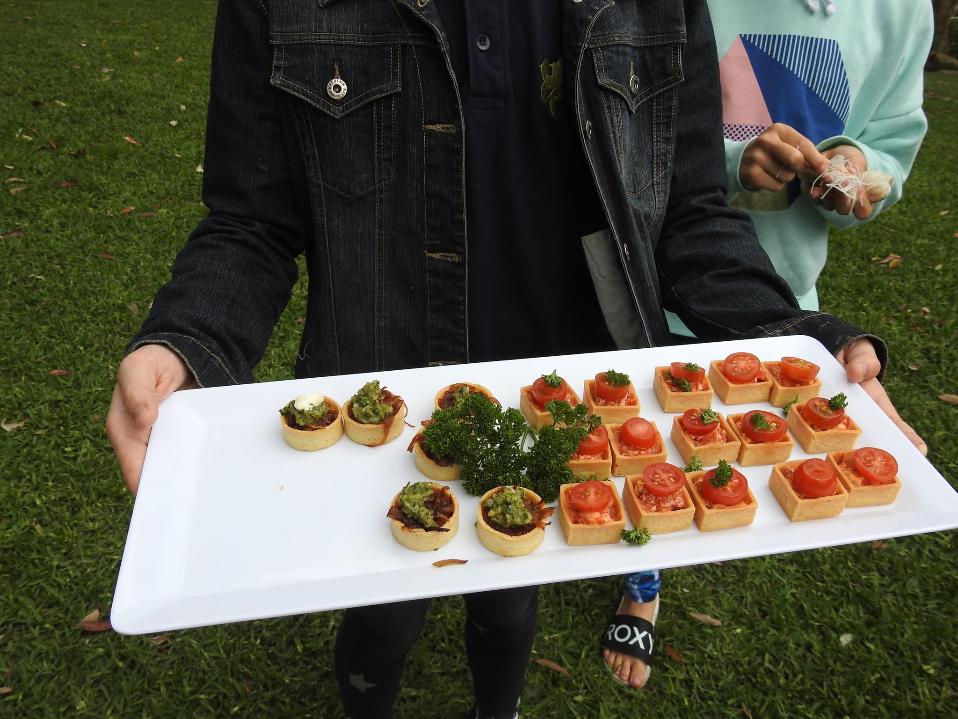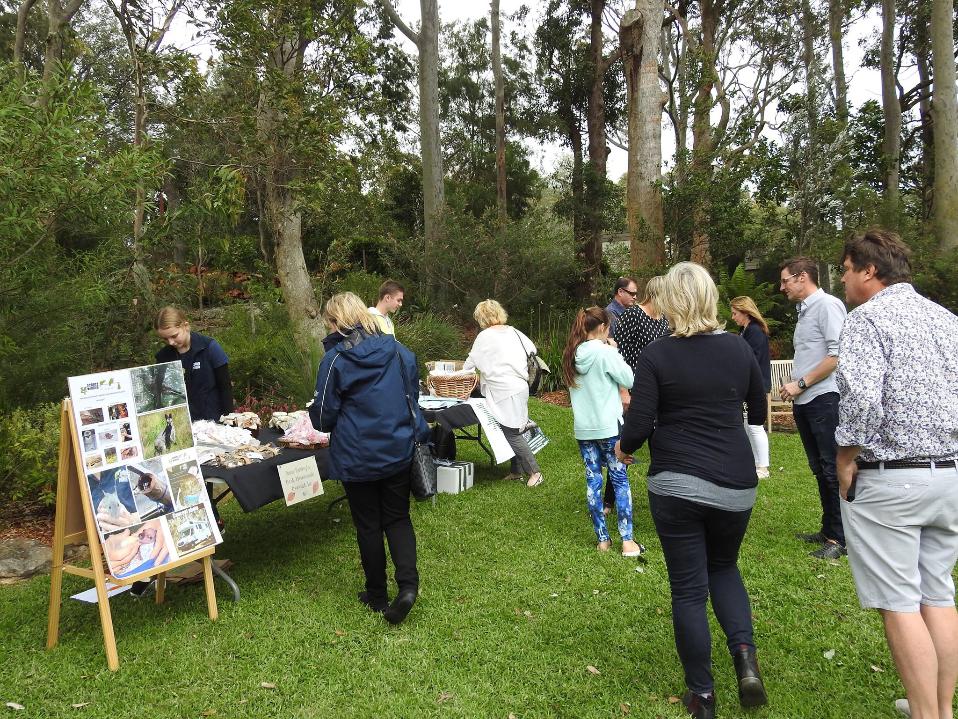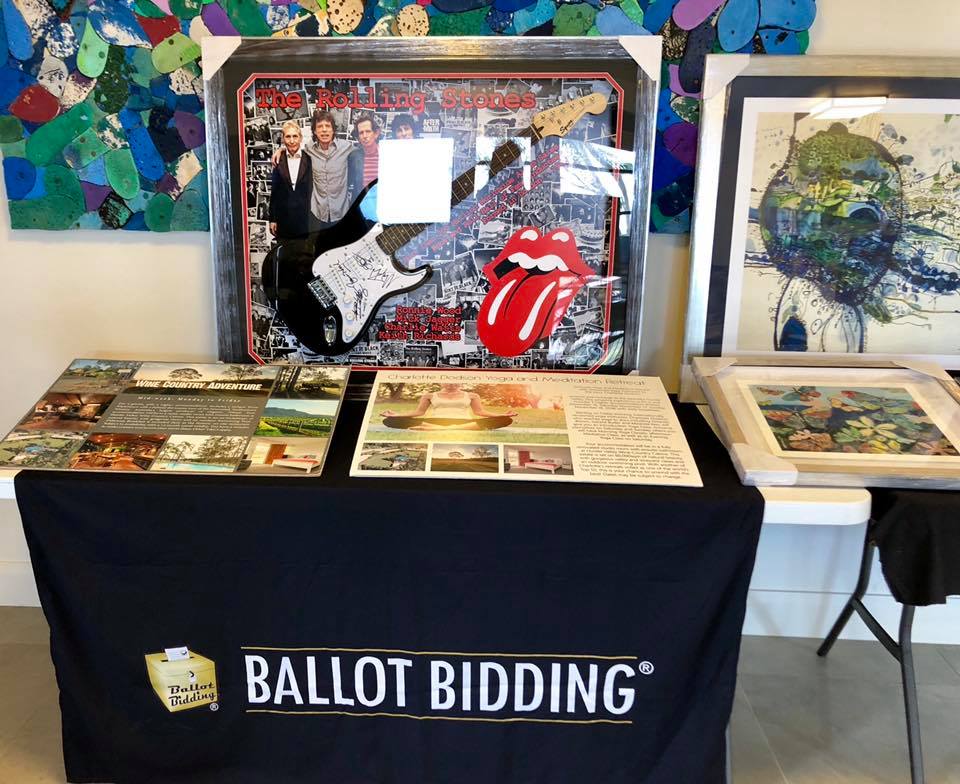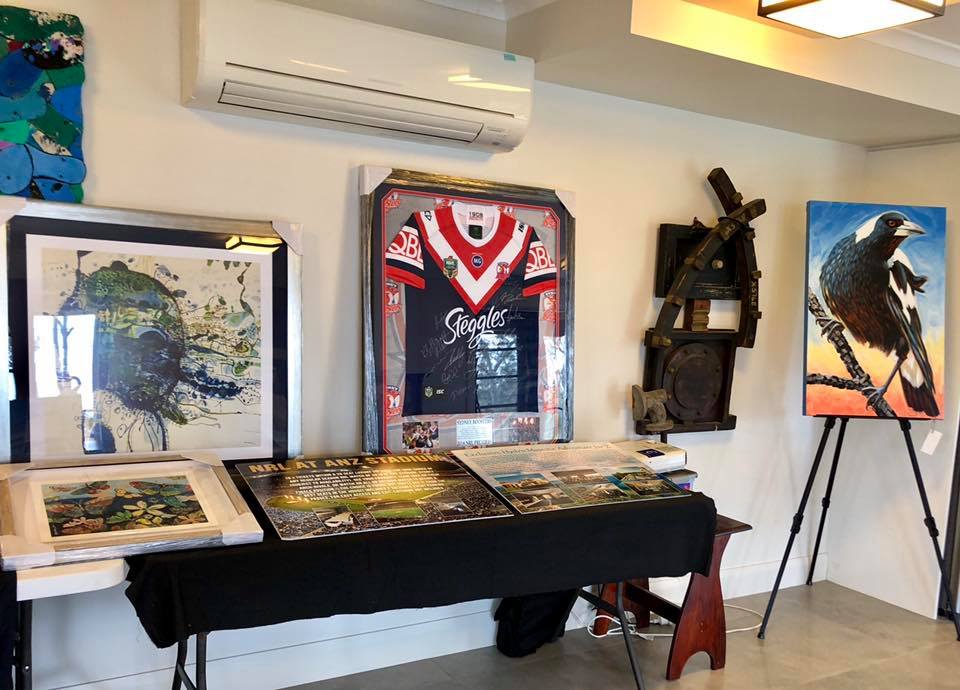 Some of the Ballot Bid items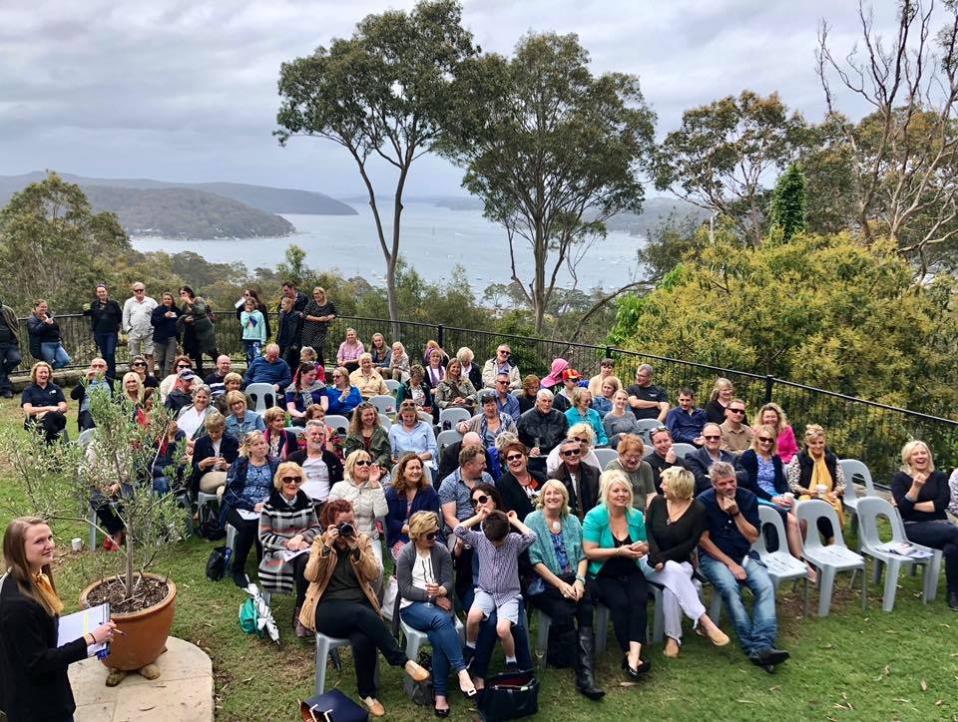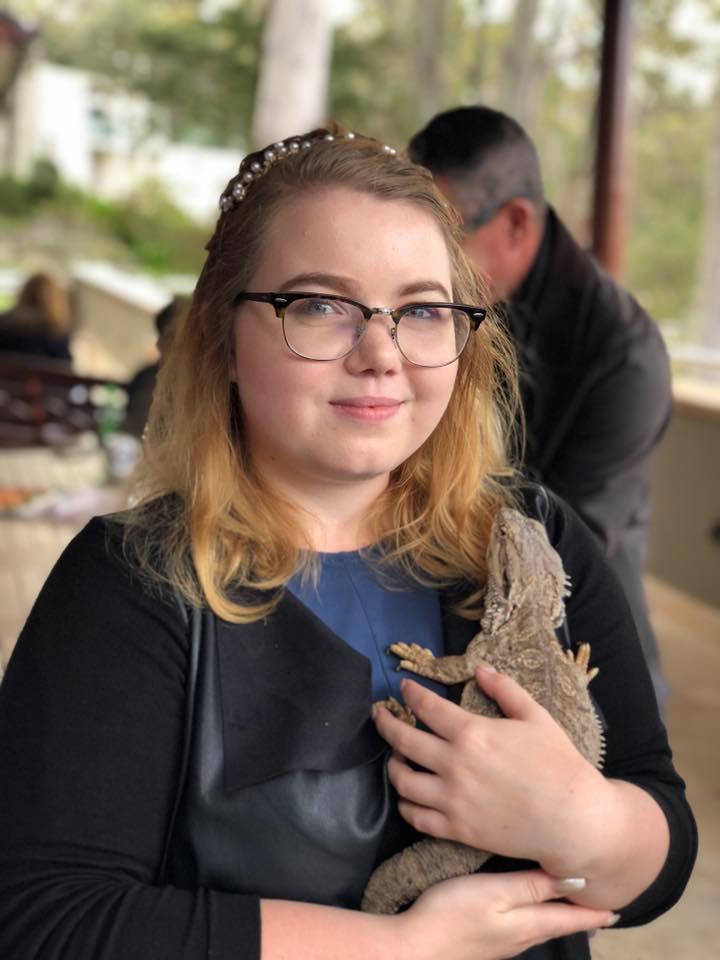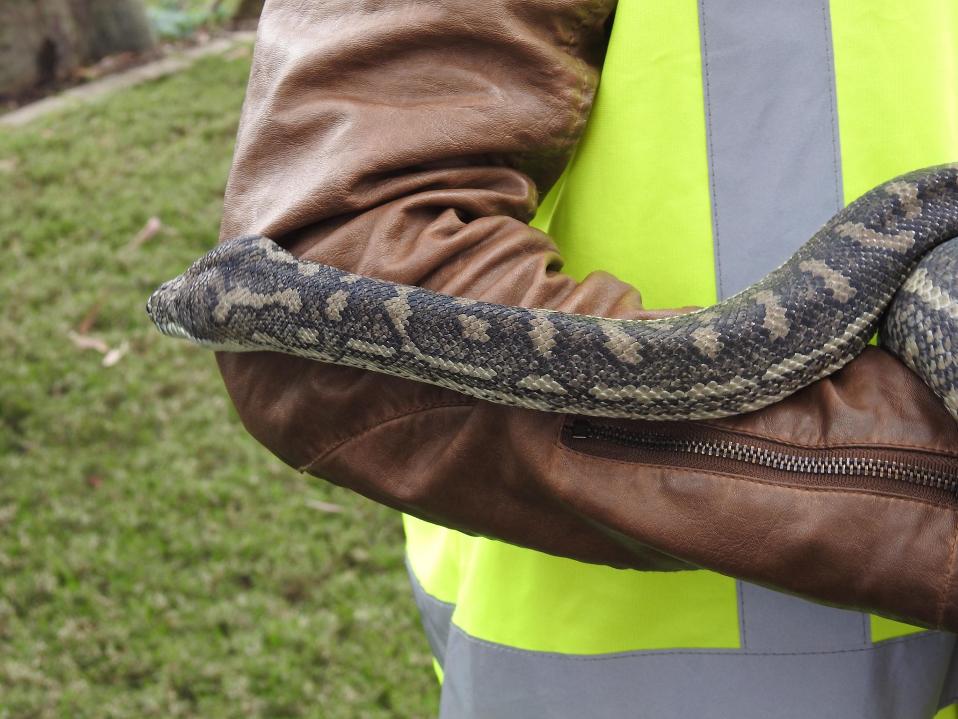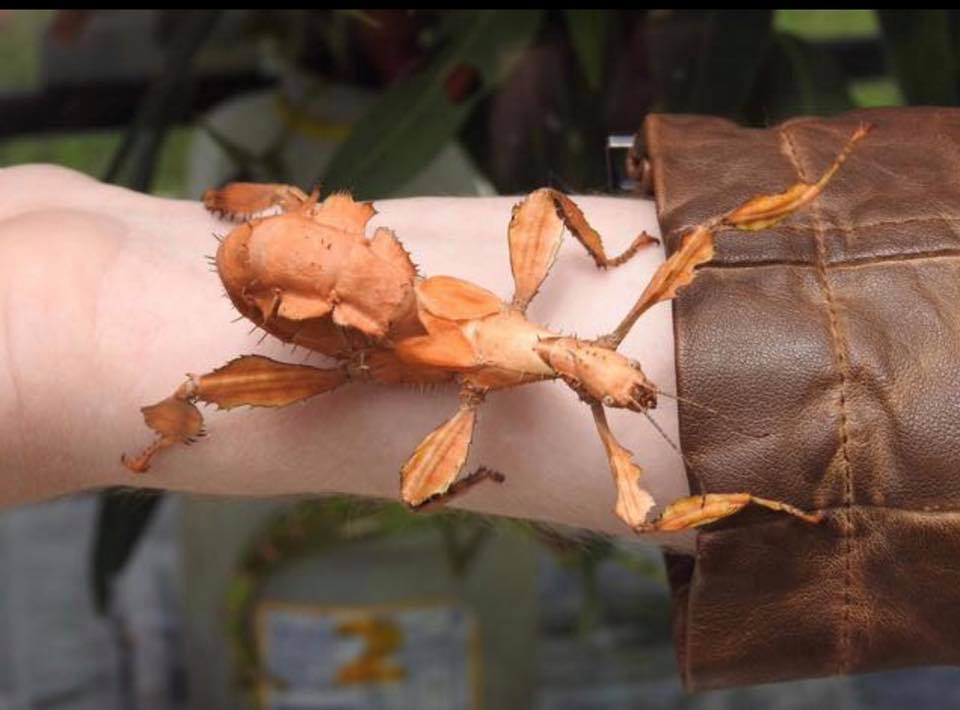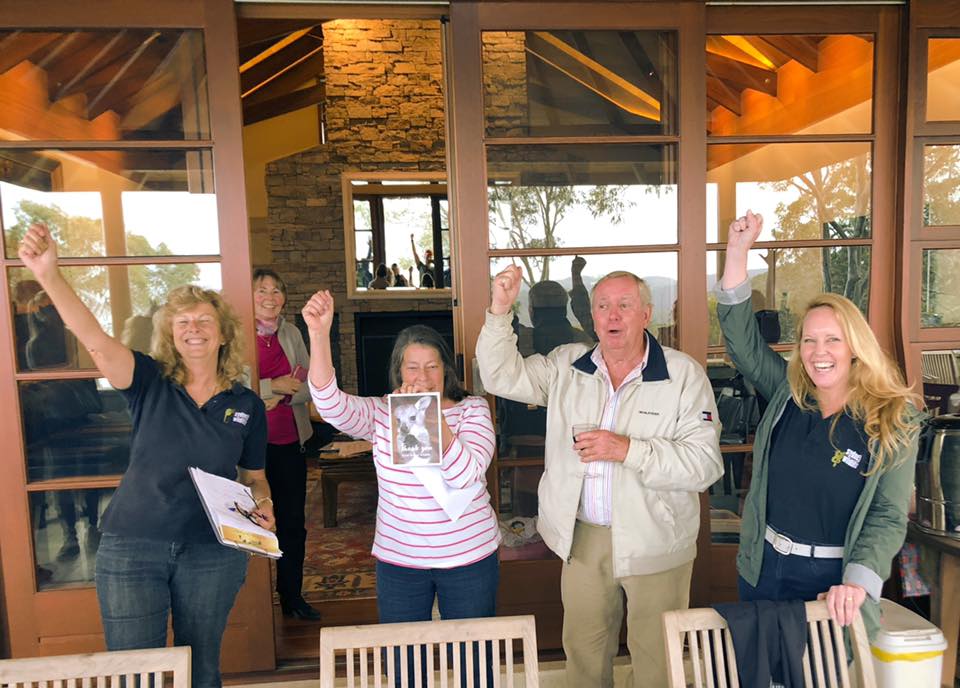 Joan Reid, Sue and Peter Glasson and Lynleigh Grieg - target reached!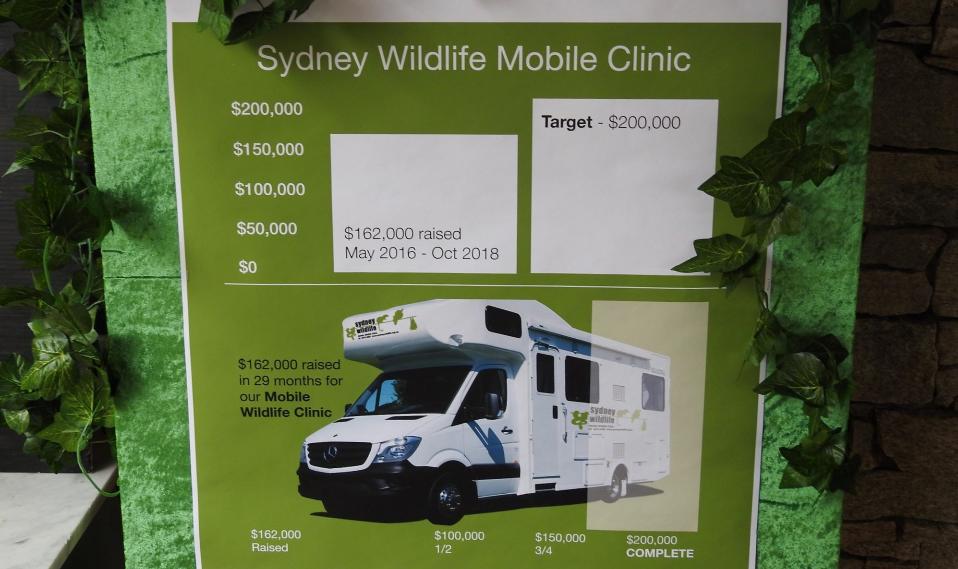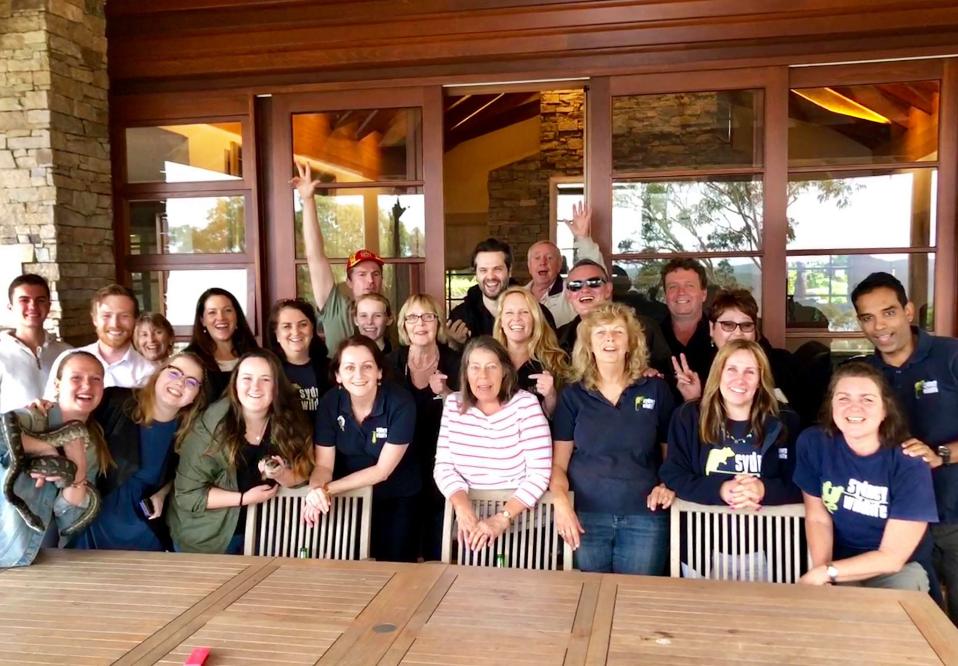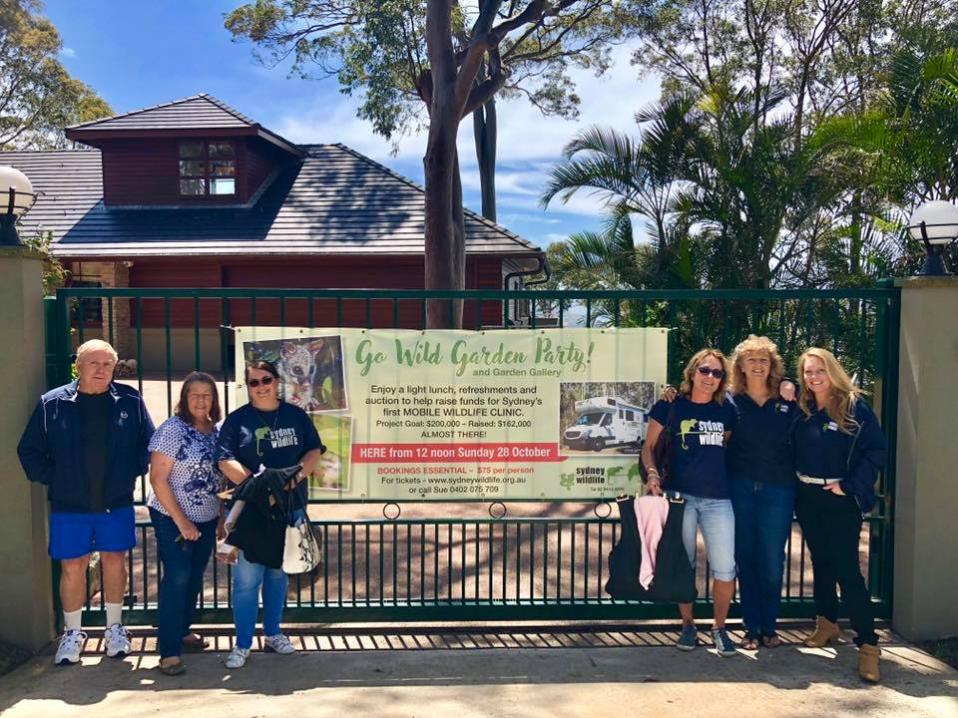 The Sydney Wildlife Mobile Clinic A Team - clean up on Monday, 2018
Photos by Cr. Kylie Ferguson, Kayleigh, Justin and Lynleigh Greig