October 16 - 22, 2022: Issue 558
Swift parrots sighted at Newport Spring Festival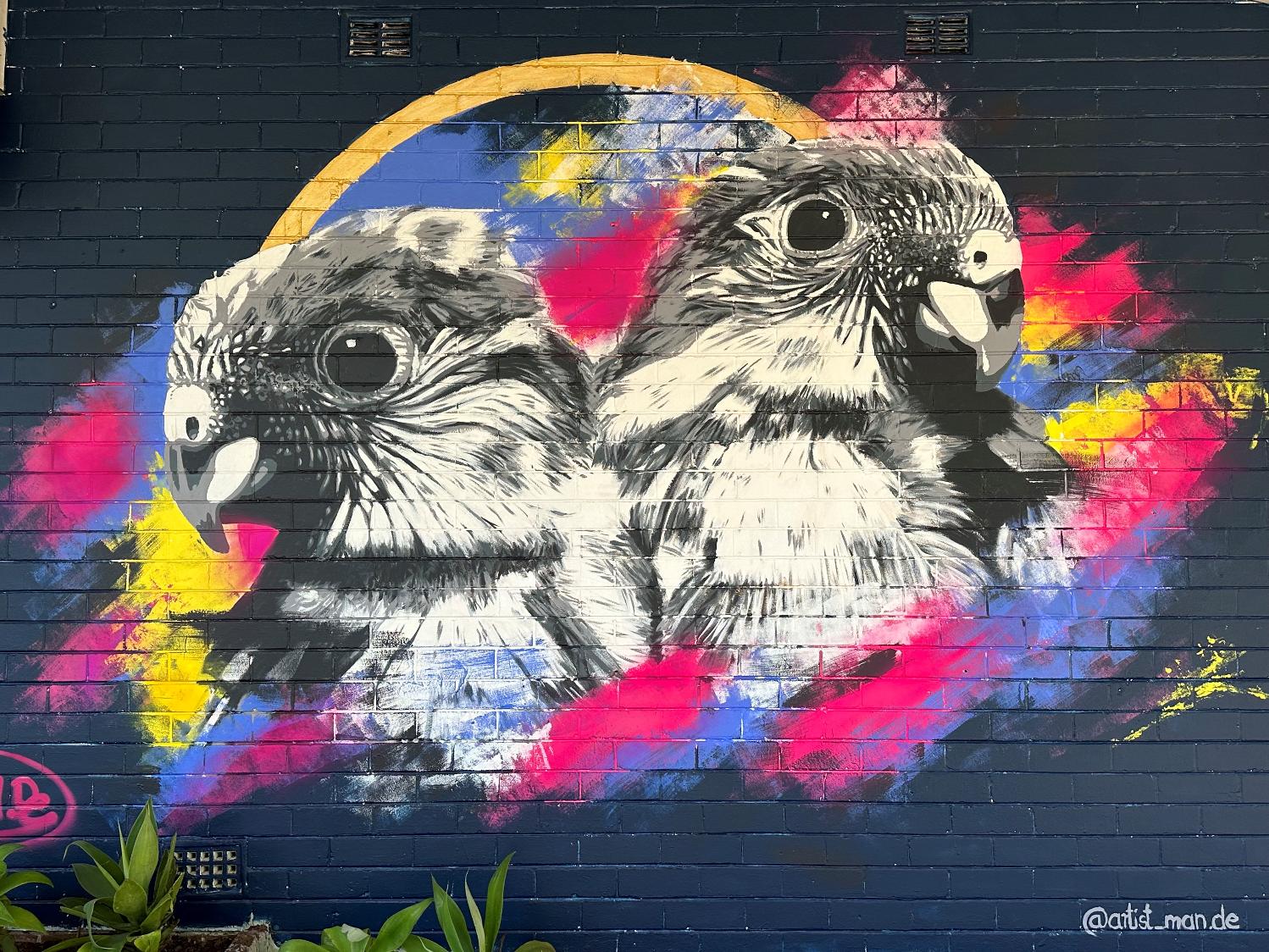 A new mural featuring endangered Swift Parrots formed a beautiful centrepiece at the bustling Newport Spring Celebrations on Robertson Road yesterday.
The mural, painted over two days this week by Katoomba based street artist Mandy Schoene-Salter, who works under the name Man.de, graces the wall of the building on the corner of Barrenjoey Road and Robertson Road.
As she put the final touches to the artwork yesterday afternoon, Man.de said her murals were inspired by native flora and fauna.
"I paint and draw the ones that are on the endangered species list to draw attention to them," she told Pittwater Online News.
Once she had been selected by Northern Beaches Council to create the work, she had gone onto the council website to research wildlife in the area and settled on the Swift Parrot.
The website reveals the colourful bird lives predominantly in Tasmania but visits the Northern Beaches during winter, where it feeds on flowering eucalypts and lerps.
Man.de said she works from photographs but in her own distinctive style, painting the central image in black and white surrounded by splashes of colour as contrast - although she paints wildflowers in colour only.
With walls as her canvas, she uses house paints with some spray paints for "pops of colour".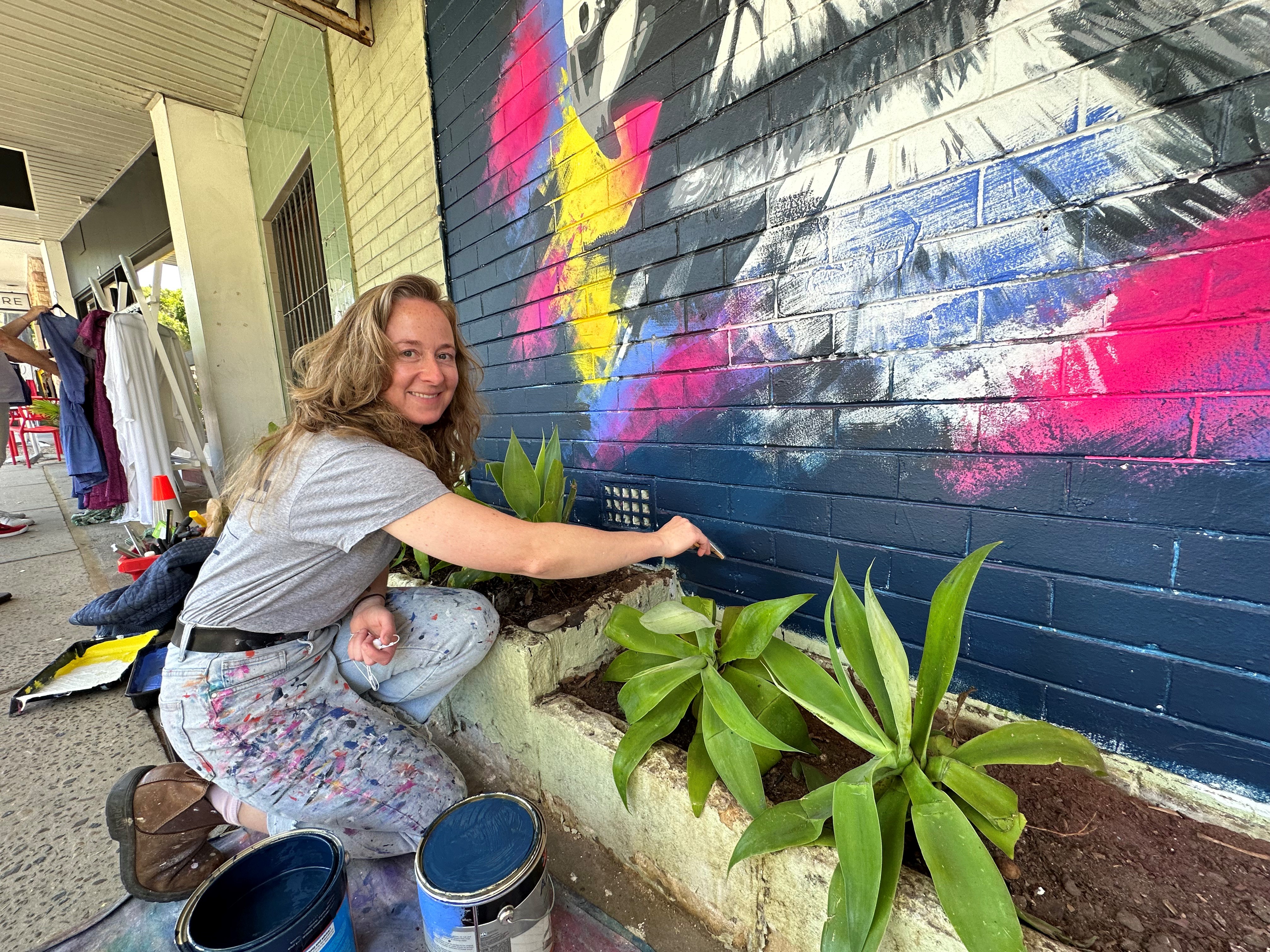 She's philosophical about the temporary nature of the work, which is likely to disappear when an approved development with shop-top housing goes ahead.
"I don't mind because street art has an ephemeral feel to it," she said.
"Once it's painted it's up to the community what happens to it."
The Northern Beaches have played a significant part in Man.de's career. Although she began with introductory painting courses at TAFE, she's largely self-taught and her first public works were "paste ups" outside Manly Art Gallery and Museum.
Then in 2015, at the Avalon Art Carnival, she contributed more paste ups.
"They had an an artist from New York who did a workshop and we had to activate Avalon," she said.
"That sparked it all for me," she said.
Man.de commented on the friendliness of Newport residents over the two days that she was painting. That congenial atmosphere was apparent throughout Newport on the day of the festival.
Robertson Road was closed from 7am to 7pm, with residents and visitors crowding into shops, many with produce flowing onto the street, some offering food and wine tastings.
Many people sat outside cafes and on seating in the street, listening to live music and enjoying the sun, while kids watched a man with a giant wand spreading iridescent bubbles above the crowds.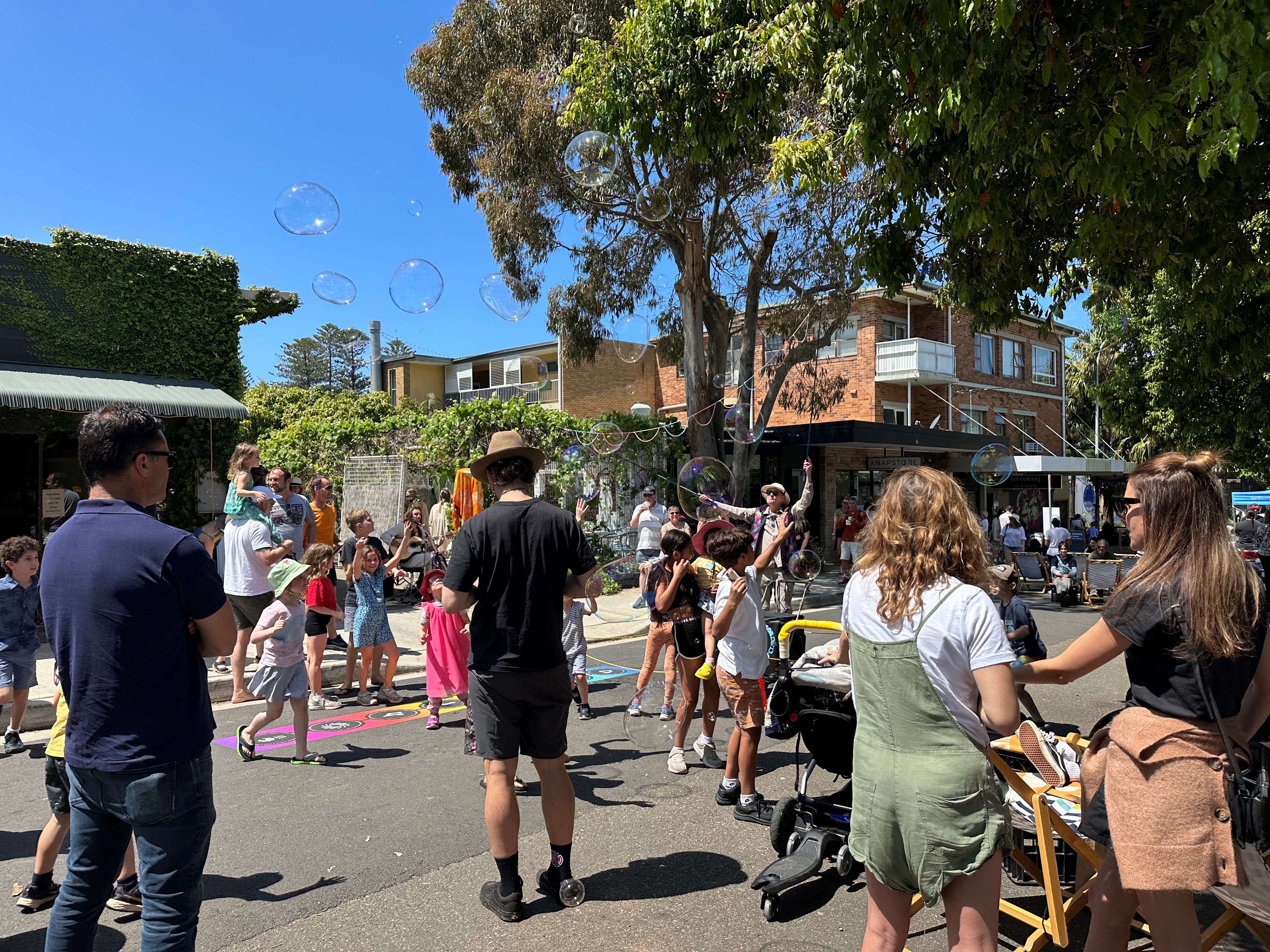 Council officers handed out free native plants, while Terrey Hills Aboriginal run nursery Bush to Beach was in the laneway selling endemic plants.
Shop owners told me they had been busy all day and the event had gone beyond their expectations.
Miranda Korzy, Pittwater Greens Councillor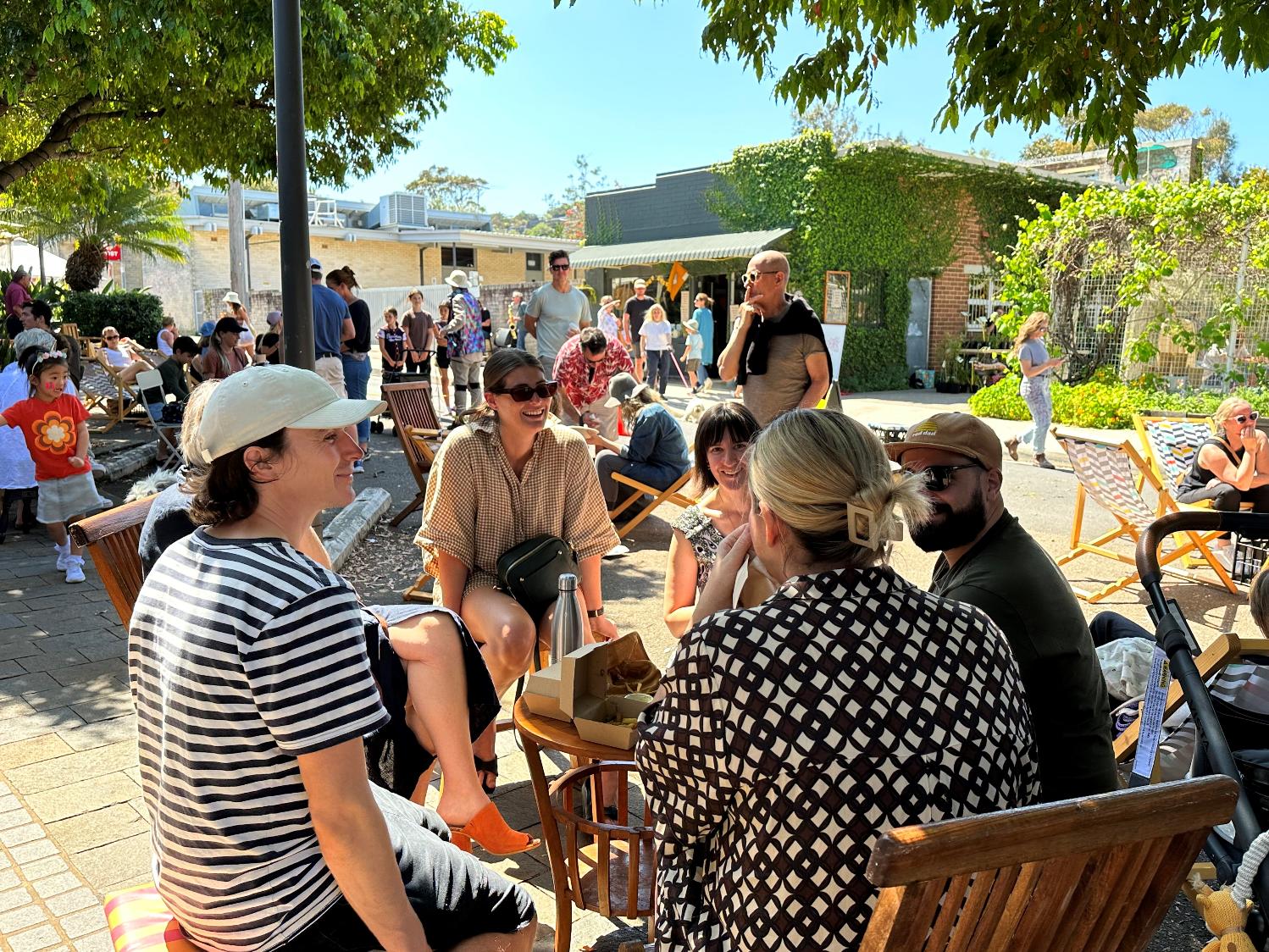 Photos this page: Miranda Korzy.