January 8 - 14, 2017: Issue 295

Summer in Pittwater - Palm Beach
Palm Beach SLSC hosted the 2017 Adrian Curlewis Twilight Masters on Friday January 6th 2017 and the following day held their annual Brats, Brutes and Bruisers Carnival.
A great way to form a better club is to get all ages together for some fun. Each January Palm Beach Surf Life Saving Club runs what is called the Brats, Brutes and Bruisers carnival. The Brats are Freshers, although there are a mix of ages there too, one example being Kate, a member of the current Under 23's Women's Australian Surfboat champions, whose father Allan has been persuaded to join by Kate and forms part of the 'Brats' Team for 2017. The eldest member on the sand was Ian Curlewis, the youngest some knee-high supporters of the Bruisers team who turn up to cheer on their dad and aunt, another Kate!
Alex Tyrell, Captain at Palm Beach, oversees the events and jumps in to help out in the tug-of-war. This year the 'Alternate Ironman' was run again and consists of a four member team from each BBB taking a plastic chair out around the cans, or as it is when at Palm Beach - "
out Beyond the Breakers
' for the then a sprint around the pavilion, tag a rescue board leg – both going out and coming in again, a piggyback sprint to a table where three Tim Tams and a glass of milk must be eaten/drank and then a wheelbarrow race over the finish line. You get the picture – all in good fun and all good for building a great surf life saving club.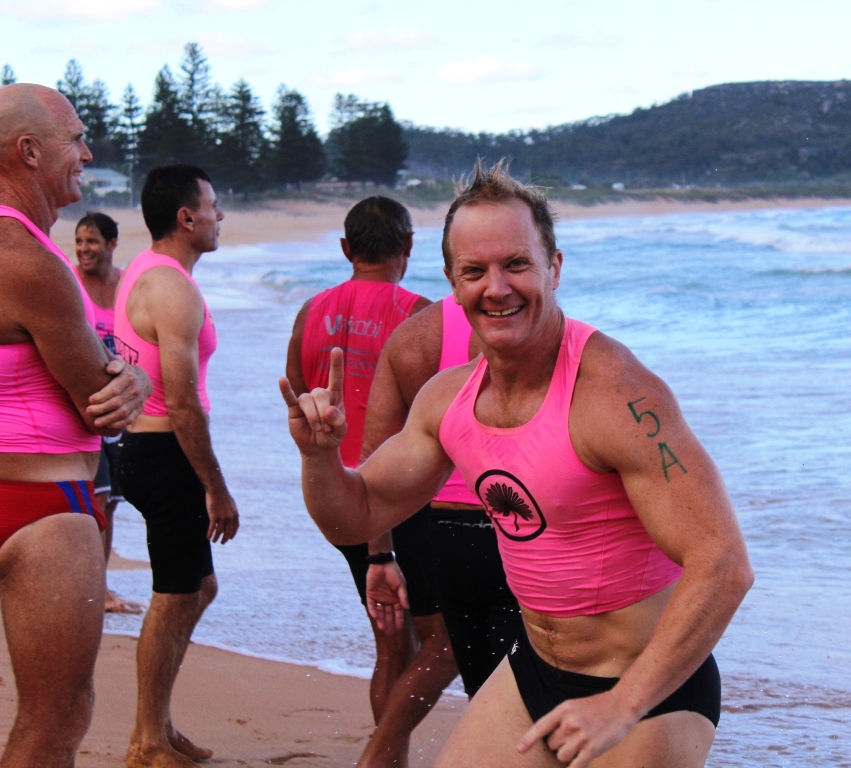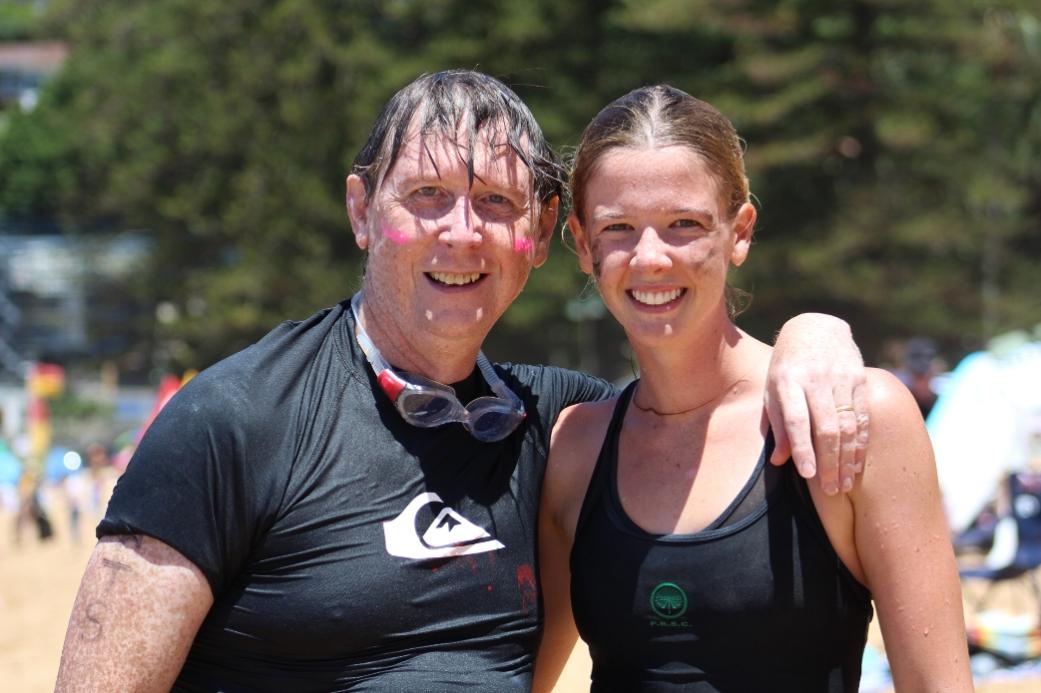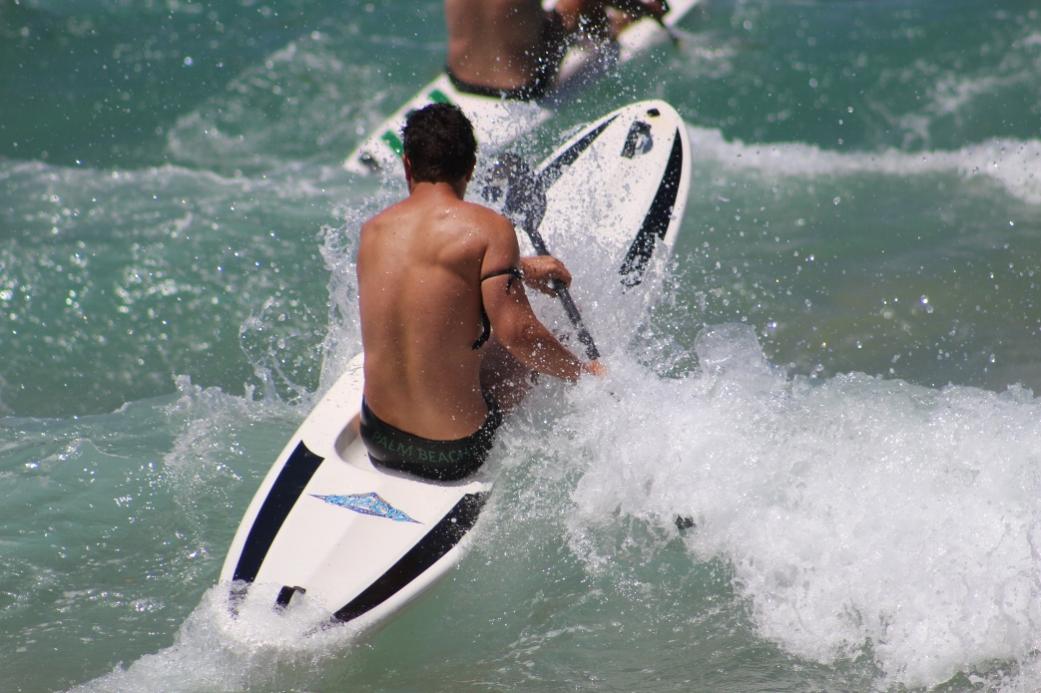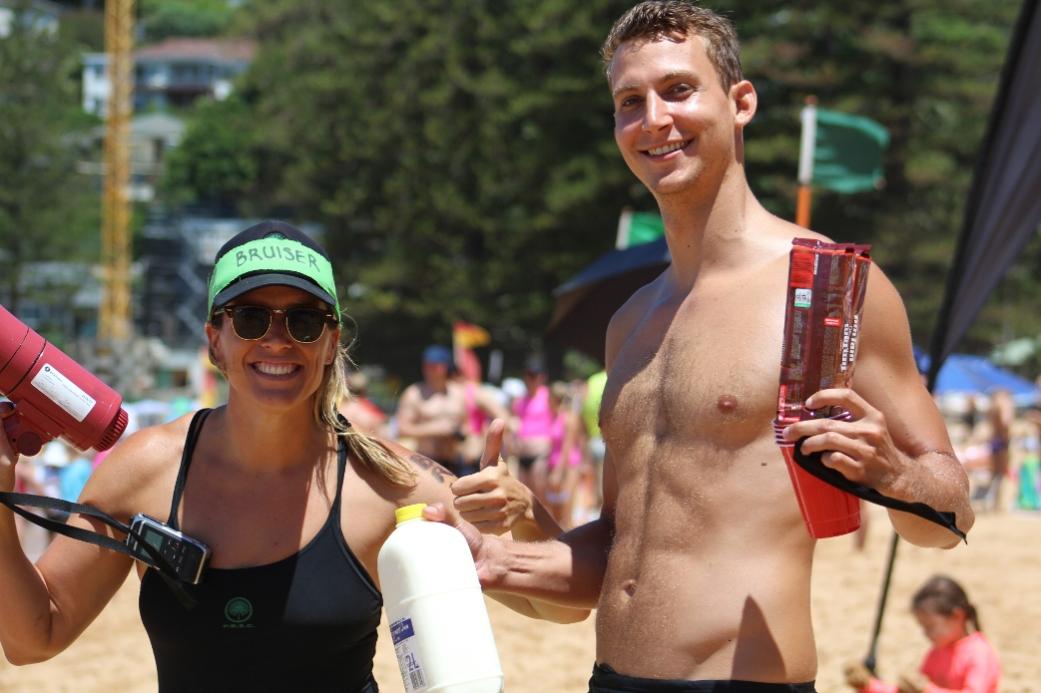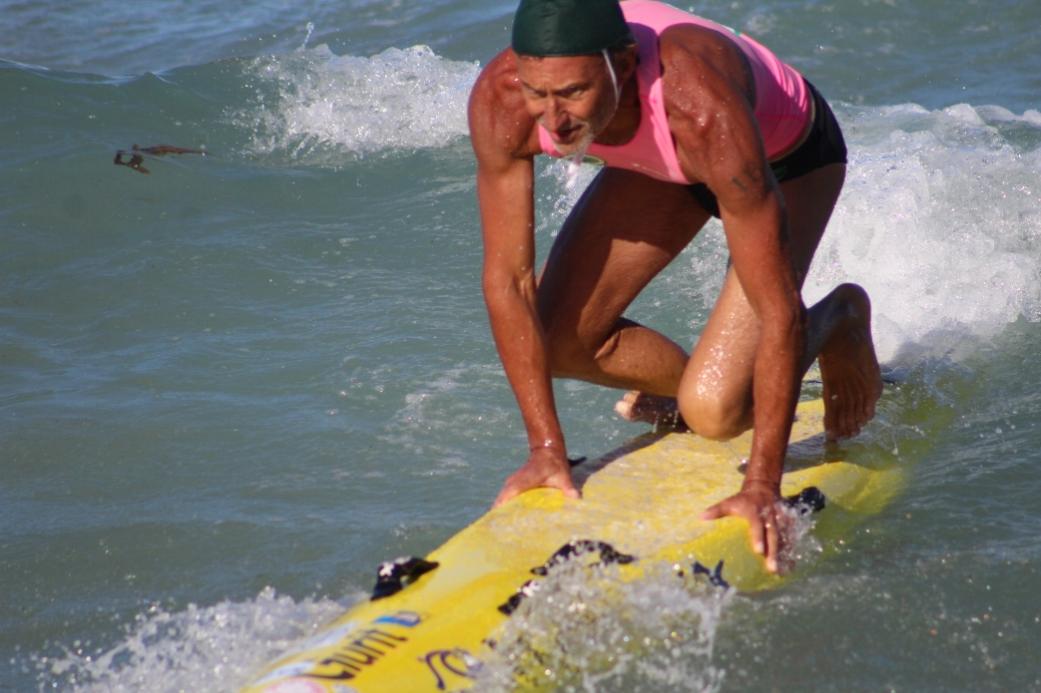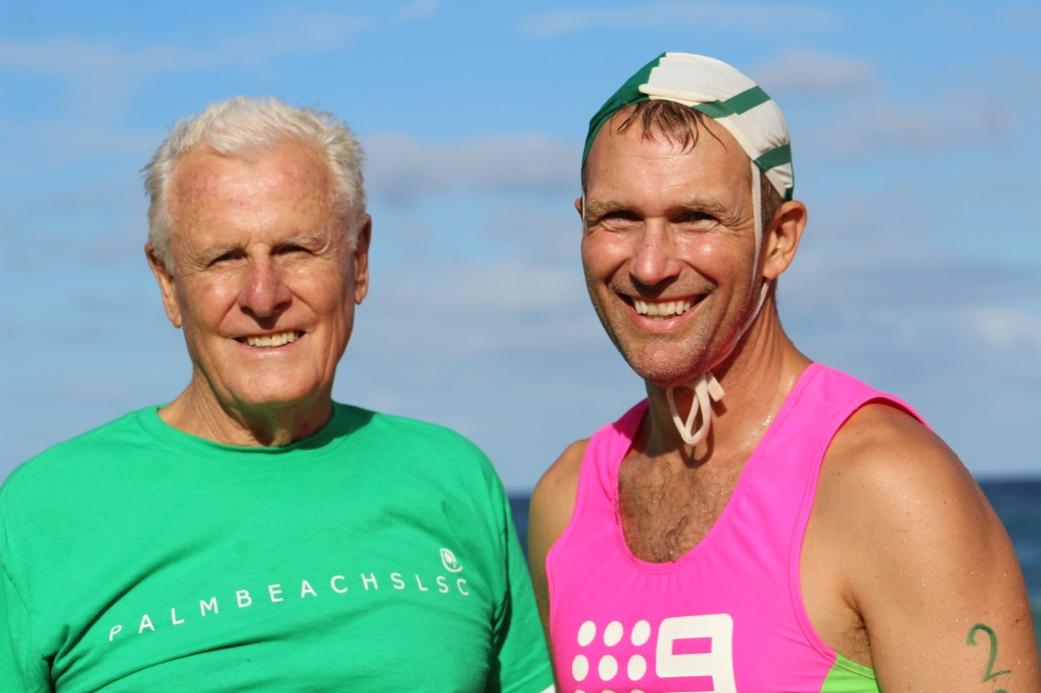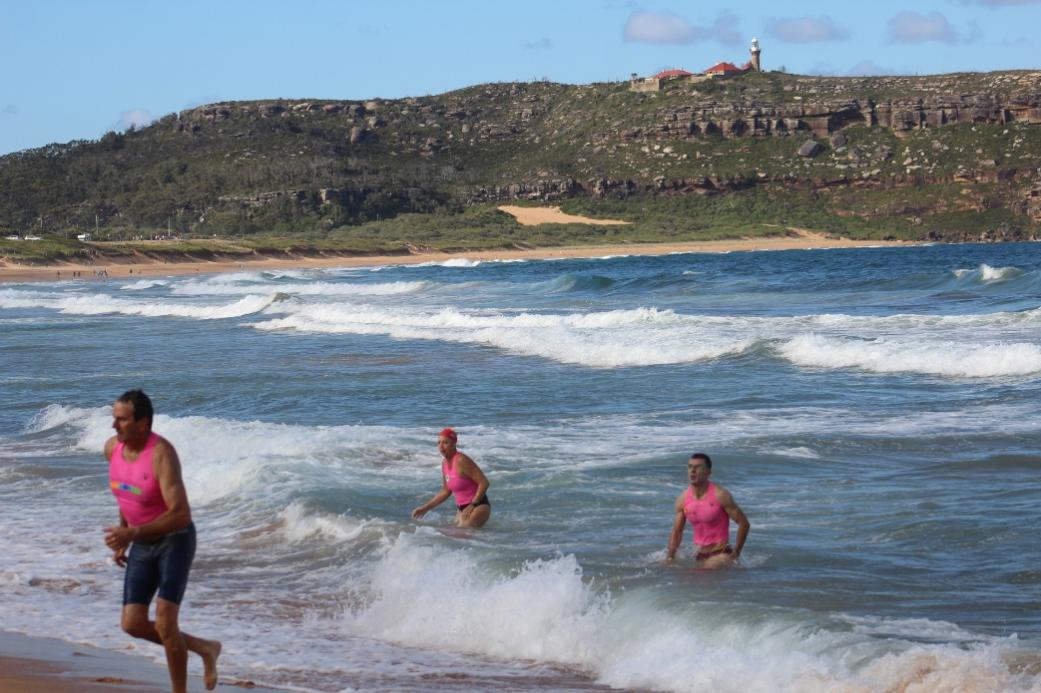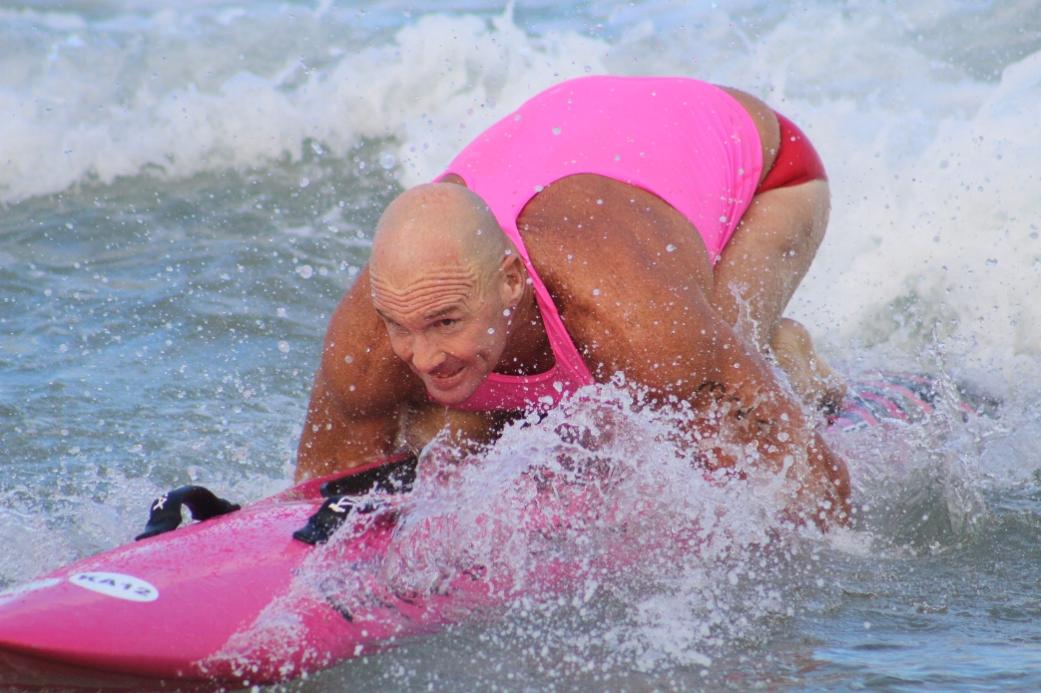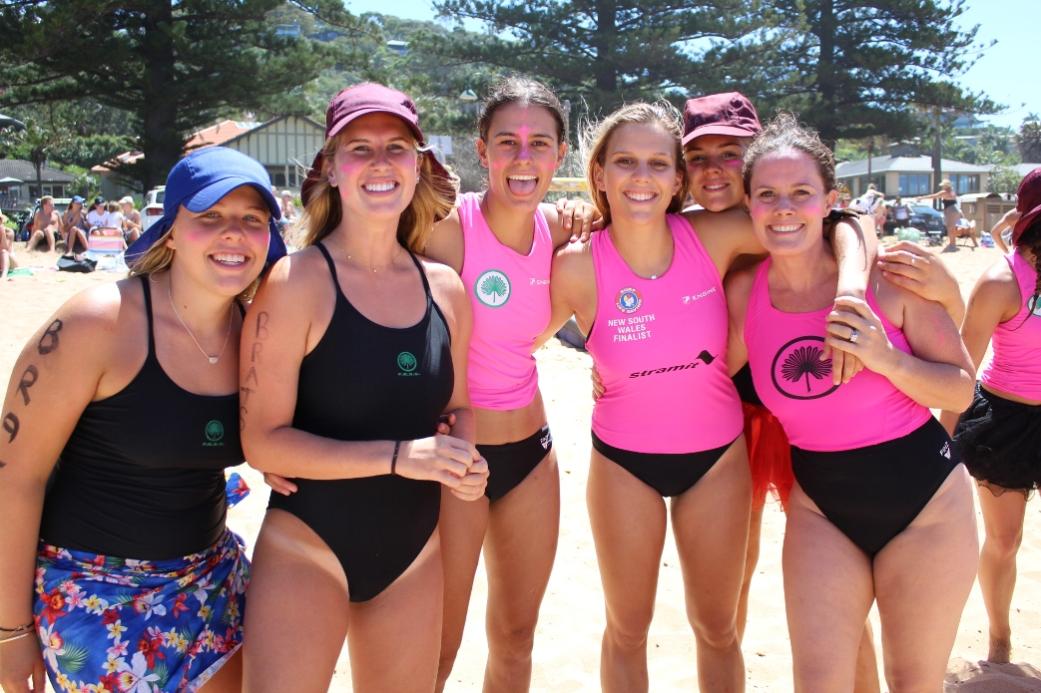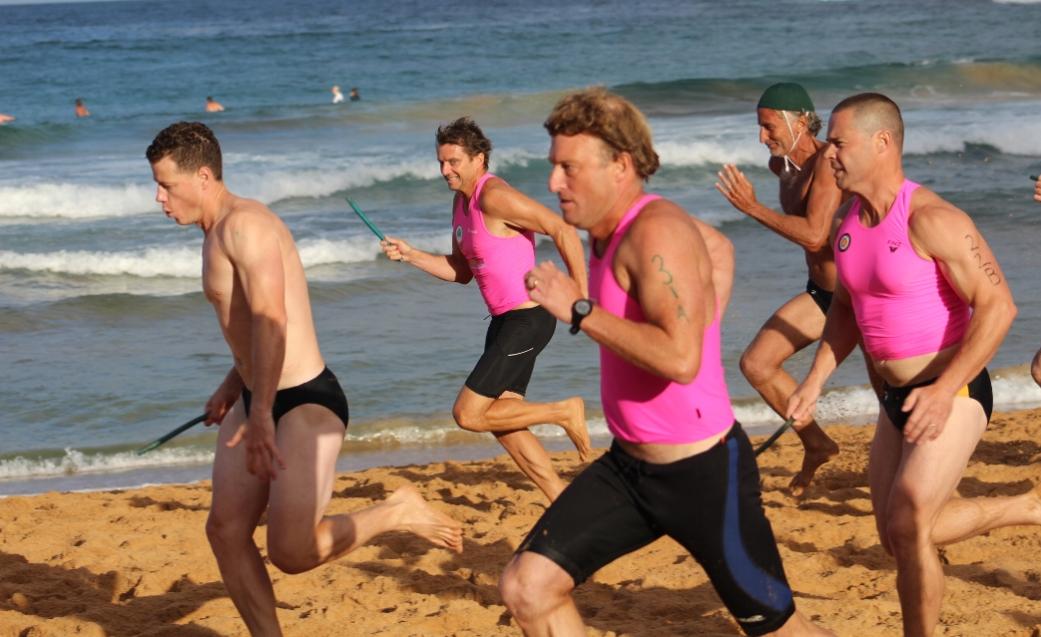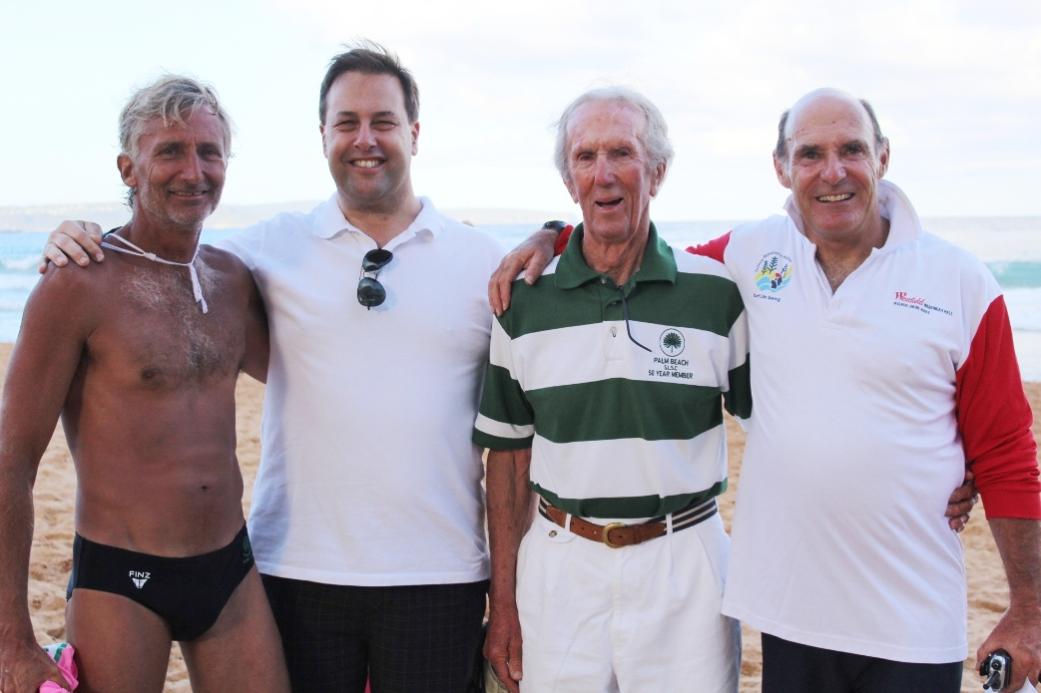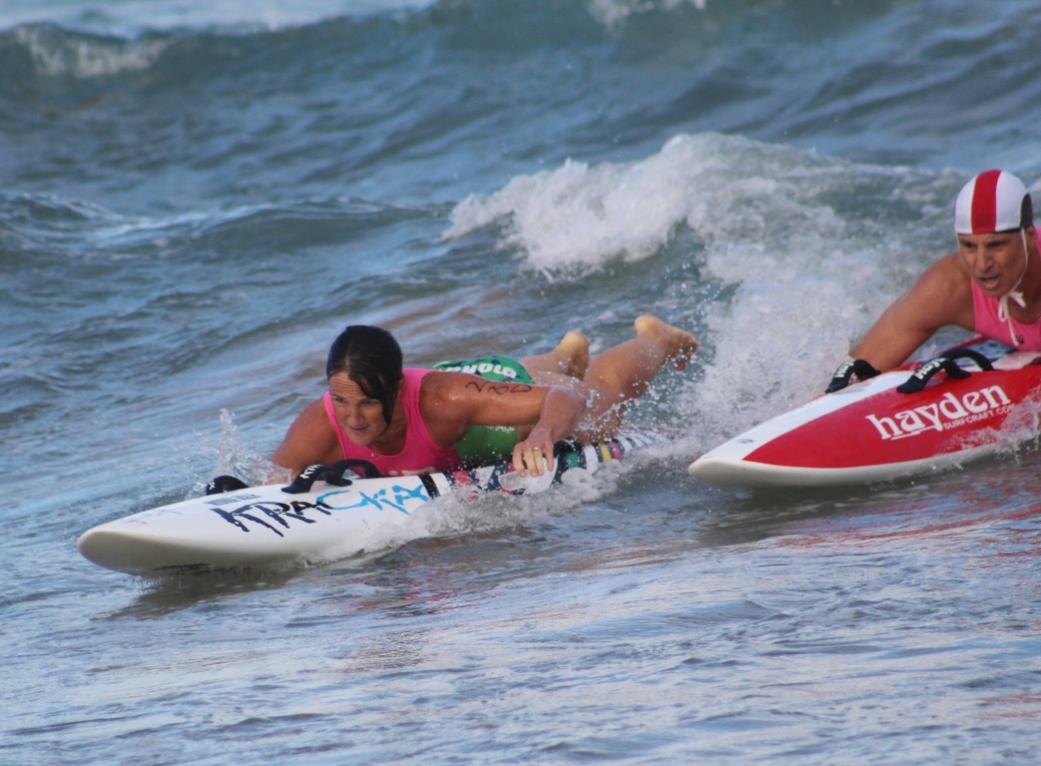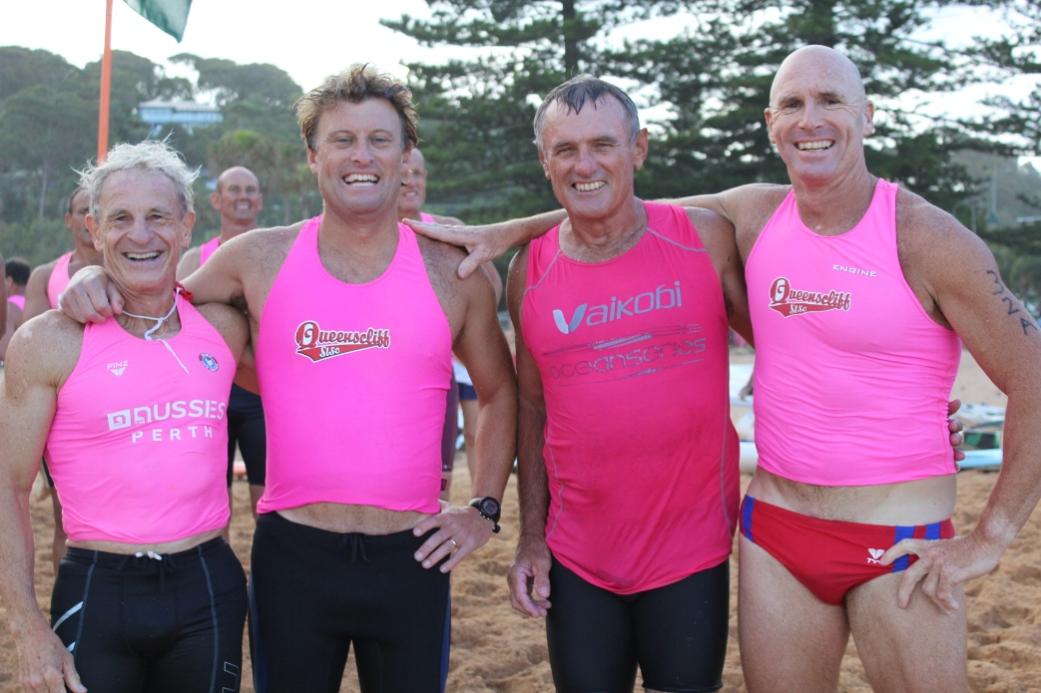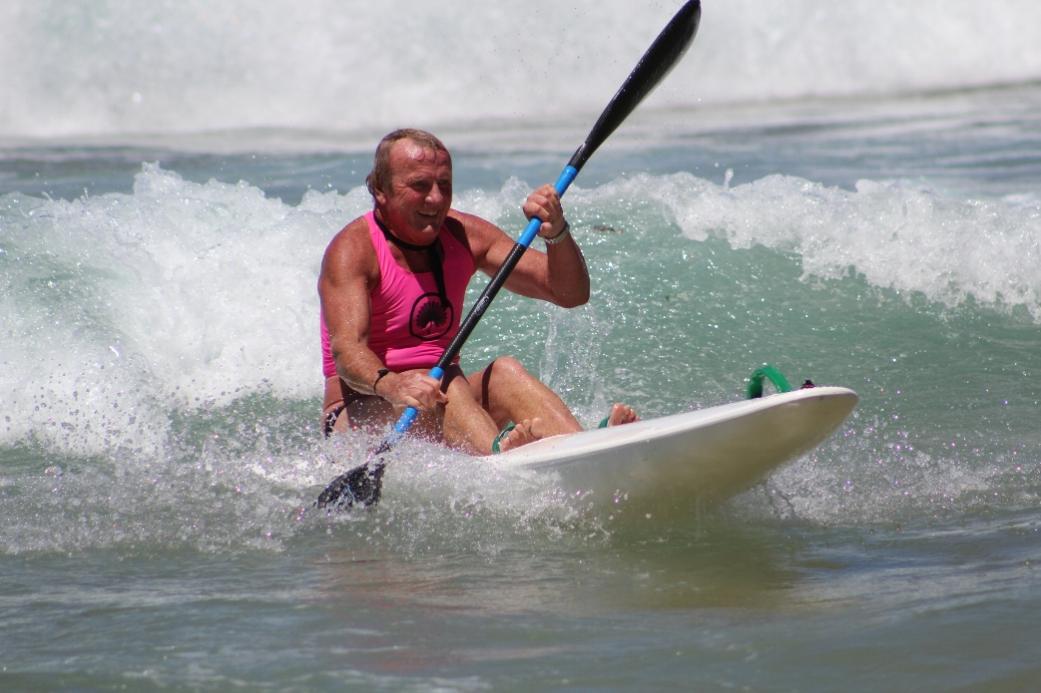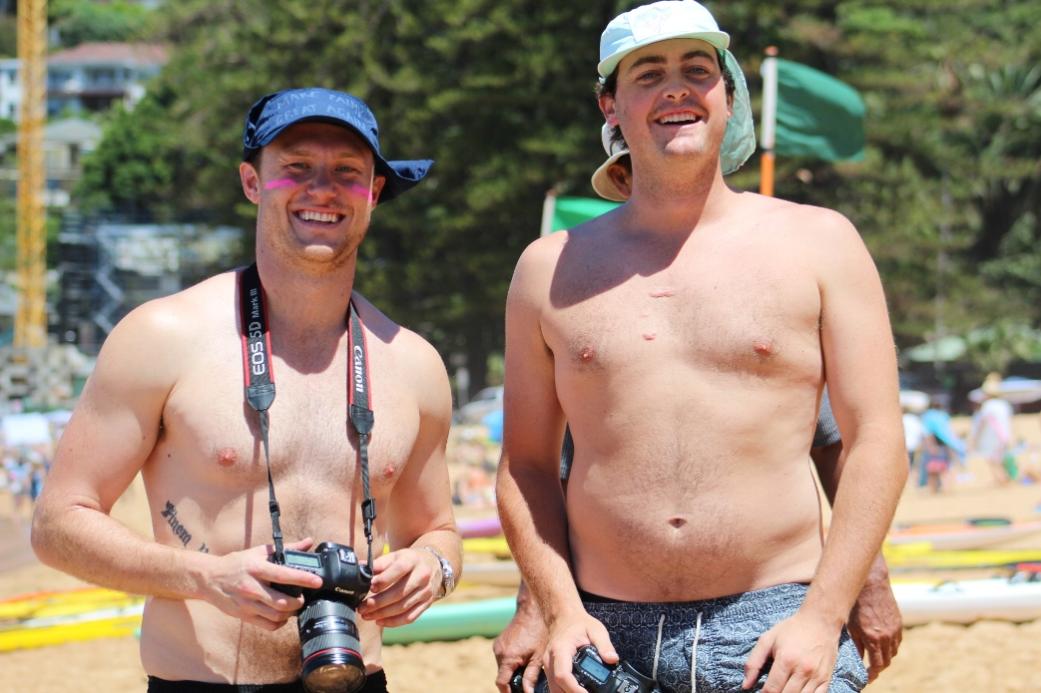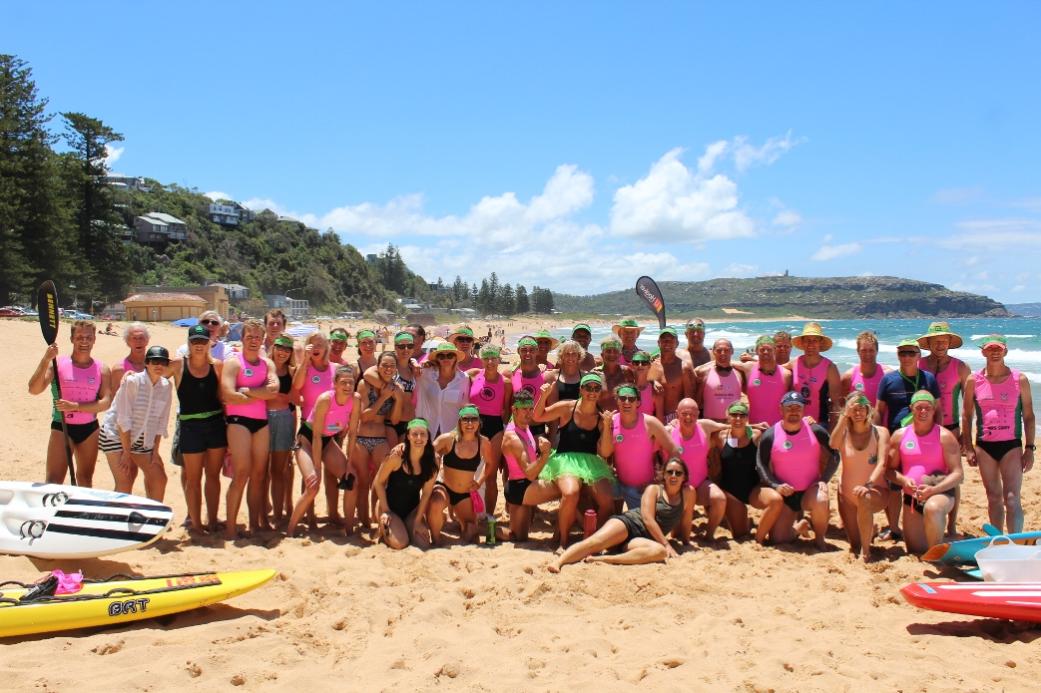 Pictures by A J Guesdon, 2017.