November 14 - 20, 2021: Issue 518

Remembrance Day 2021: Commemorative Service At Avalon Beach RSL Cenotaph By Sub Branch Members
The Remembrance Day Commemorative Service held at Avalon Beach RSL cenotaph was a small gathering this year, with support from Sub Branch members and including representatives from local schools. The 2021 Remembrance Day 2021 Address was given by LCDR Ryan Carmichael RAN (Retd.), a transcription of this runs below.
Also included are photographs of those attending from during and after this years' Service.
Guests of Honour: Legacy Widows
Hymns led by: Tilli Kay
Colour Party formed by: The Avalon Beach RSL Sub Branch
Prayer for the Fallen: Luke Peterson and Tiffany Walsh, Mater Maria Catholic College, Warriewood
Prayer for the Services: Will Cassell and Hannah Pepper, Barrenjoey High School, Avalon Beach
Wreath Laying: Cristo Tracy, General Manager Avalon Beach RSL Club, Cmdr. Ian Campbell and Tamara Sloper Harding, Vice Presidents Avalon Beach RSL Sub Branch
Remembrance Day 2021 Address By LCDR Ryan Carmichael RAN (Retd.)
LCDR Ryan Carmichael RAN (Retired), current and inaugural Non-Executive Chairman of Veterans Centre Australia, Avalon Beach RSL Sub Branch Member
Before embarking on The Whiskey Project journey, Ryan built a formidable career in Defence and the Public Sector, including more than 15 years of highly accomplished and commended service as a Mine Warfare and Clearance Diving Officer with the Royal Australian Navy.
He has worked globally across complex environments with both government and industry, leading cross-functional teams to deliver practical outcomes and highly effective business solutions. An Executive Level professional, Ryan's experience has primarily been focused in the areas of command and leadership, operations, plans, project implementation and capability management roles. He also served distinguished tenures embedded with the Australian Special Forces (2nd Commando
Regiment) and the Royal Navy (UK). He is known for his expert knowledge as a specialist in the areas of maritime autonomous systems, ship handling and navigation, counter terrorism and mine warfare and clearance diving.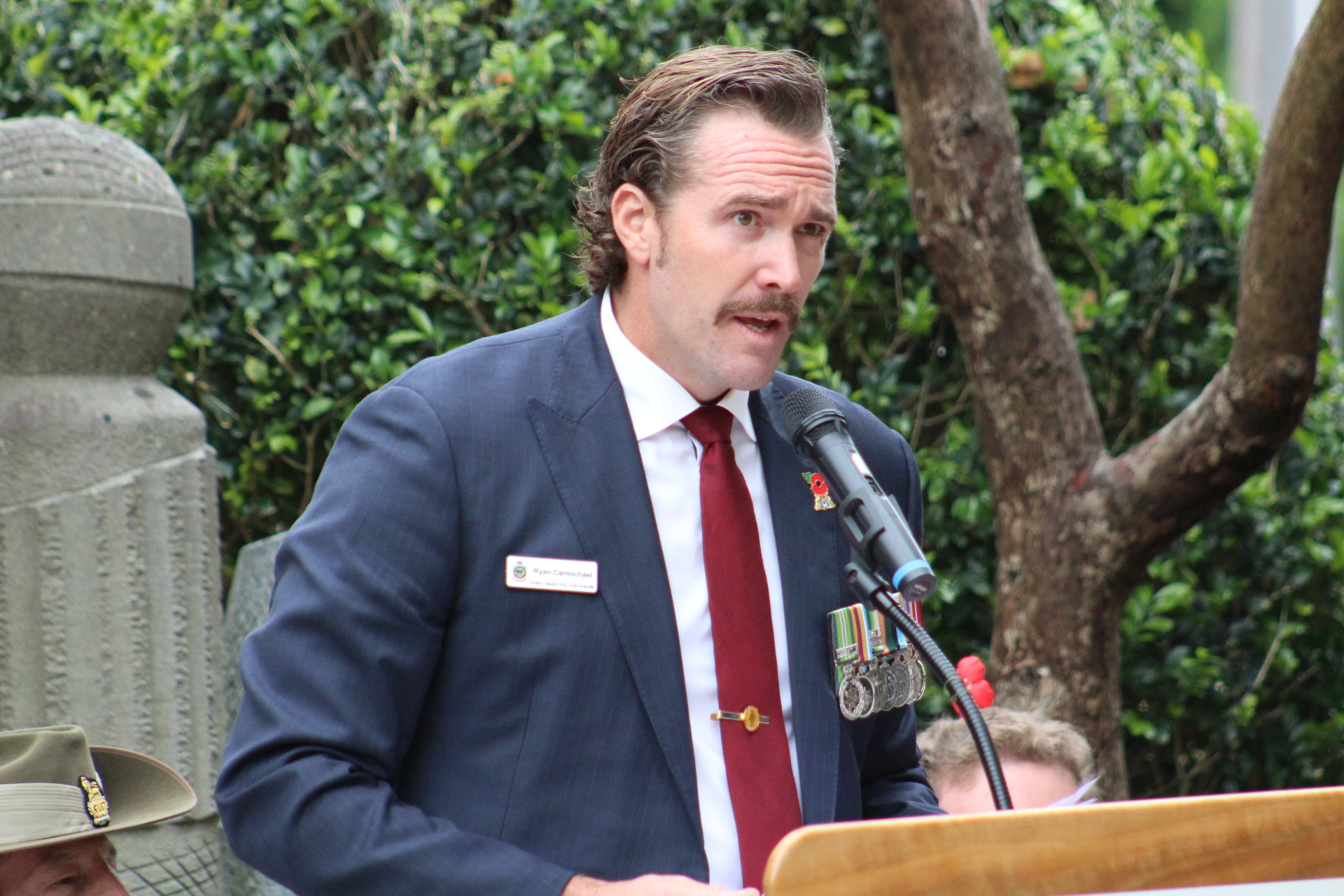 Ryan:
Good Morning everybody.
I'd like to begin by acknowledging the Aboriginal and Torres Strait people, past and present, who lived and serve still in the armed services of the Australian Defence Force and I'd like to acknowledge all Australians who have served or lost their lives in war and peace.
We are gathered here today together to pause and remember and honour those who went to war and never returned, as well as those who did return, many bearing the physical and mental scars of conflict.
In late 1918, after more than four years of unrelenting bloody warfare, Germany, having endured heavy defeats over the prior four months, called for the suspension of fighting, for an armistice, so as to secure a peace deal.
Shortly after 5am on the 11th of November 1918 an armistice was signed by the Allies and Germany and the following Order was issued to all opposing forces:
"Hostilities will be stopped on the entire front beginning at 11 o'clock, November 11th (French hour). The Allied troops will not go beyond the line reached at that hour on that date until further orders."
At the 11th hour of the 11th day of the 11th month, 103 years ago today, after 52 months of thunderous noise and devastating loss of life, the guns fell silent on the Western Front.
It was the year of victory, but as with defeat, it brought tragedy. As we know, during the course of the war, more than 330, 000 Australians served overseas. By the wars' end, more than 60,000 or 1 in 5 Diggers were killed. Another 152,000 were wounded, gassed or taken prisoner. At the Battle of Fromelles we lost 6000 killed or wounded in one day alone.
This was an enormous effort. Proportionally we suffered the highest casualty rate of any Army of the war. Arguably there's no time that Australians had an impact on international affairs as we did through that conflict.
The Great War cast a long shadow for decades and for generations to come, with the conflict decimating communities and families across our great nation.
But this 'war to end all wars' was not as its name had promised.
Since the Great War more than 1.5 million Australians have enlisted to protect our beloved nation and preserve our values and have served in over a century of armed conflicts, peacekeeping operations abroad, and disaster relief and support missions back home.
It's the Australian way to protect and honour those things that we hold dear. And that means remembering all that we have lost, including 103,00 Australians who paid the ultimate sacrifice and never came home from war.
Every singe one of those Australians was a son, a daughter, a husband, a wife, a partner, an aunt, an uncle, a friend or colleague.
We must never forget their sacrifice.
Conflict in any form is a dreadful thing. There have been times in the past, and history tells us they won't be the last, when our servicemen and women have always fought and stood for something, every time our freedoms and way of life are threatened. But freedom comes at a price.
General John Monash, Commander of the Australian Army in France during the Great War, wrote in his memoirs that victory can come at a terrible cost;
''From the far-off days of 1914 until the last shot was fired, ever day was filled with loathing, horror and distress. I deplored the enormous loss of life and waste of human effort. Nothing could have been more repugnant to me than the realisation of the dreadful inefficiency and misspent energy of war. Yet, it had to be. And the thought uppermost was the earnest prayer that Australia may be forever spared such horror on her own soil.''
2021 has been another long year for us all, be it global pandemics or bloody wars, tragedy and loss has a way of shining light on what matters to us most.
No events so deeply wounded, divided, and ultimately defined us than those that bring us here today. Every nation has a story, and this is our story.
So in the silence, pause to reflect on those things that we hold dearest; our freedoms, our loved ones, and our lives – because if it wasn't for the actions of those who have gone before us, the things we love today just may have not always turned out that way.
And I know that when this nation is challenged again, we will, in the words of one great Australian poet;
'stand four square to the tempest,
Whatever the battering hail-
No foe shall gather our harvest,
Or sit on our stockyard rail.'*
Lest we forget.
*Excerpt from No Foe Shall Gather Our Harvest by Mary Gilmore, 1940. The poem was first published in the June 29th 1940 edition of The Australian Women's Weekly.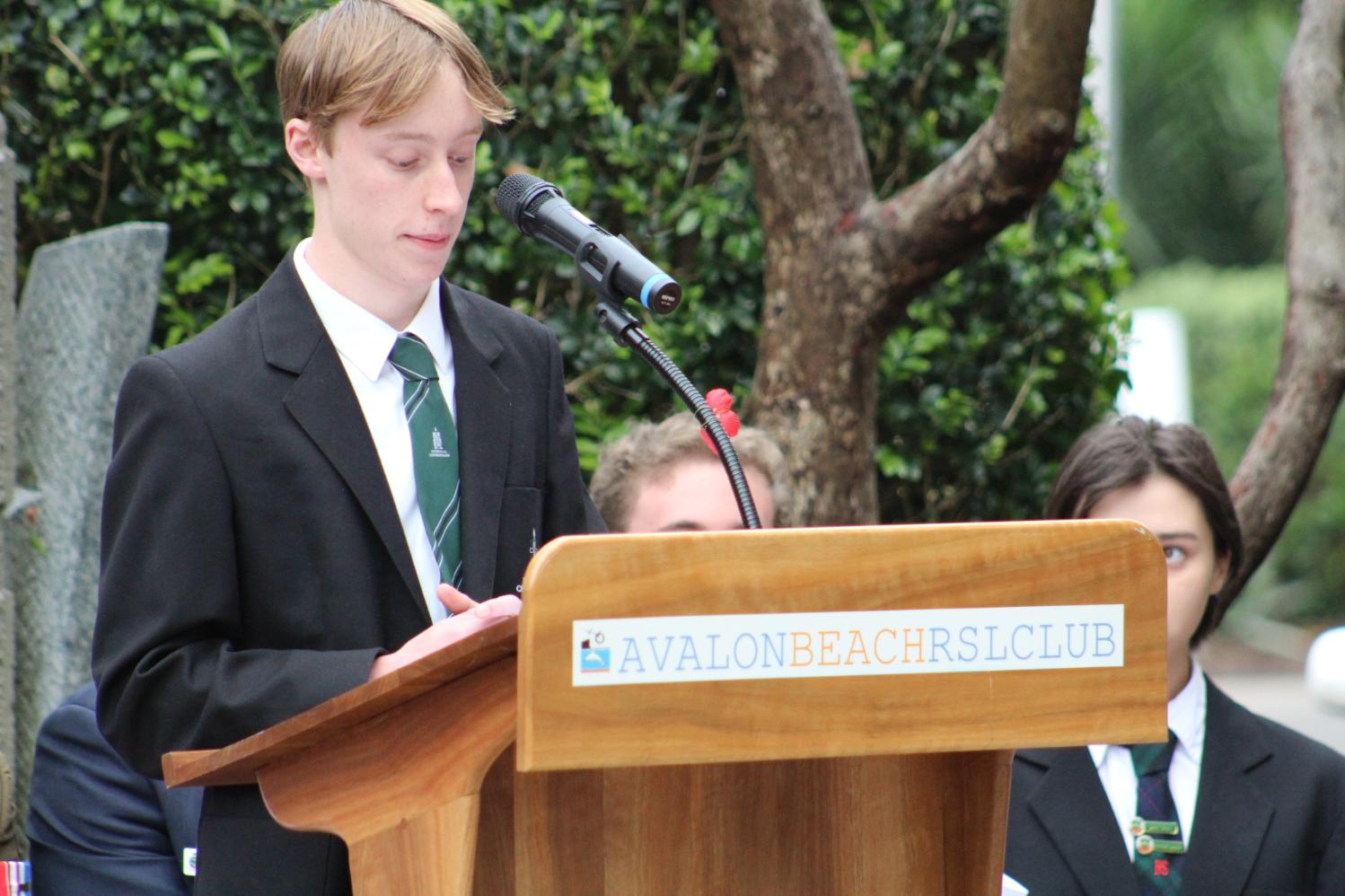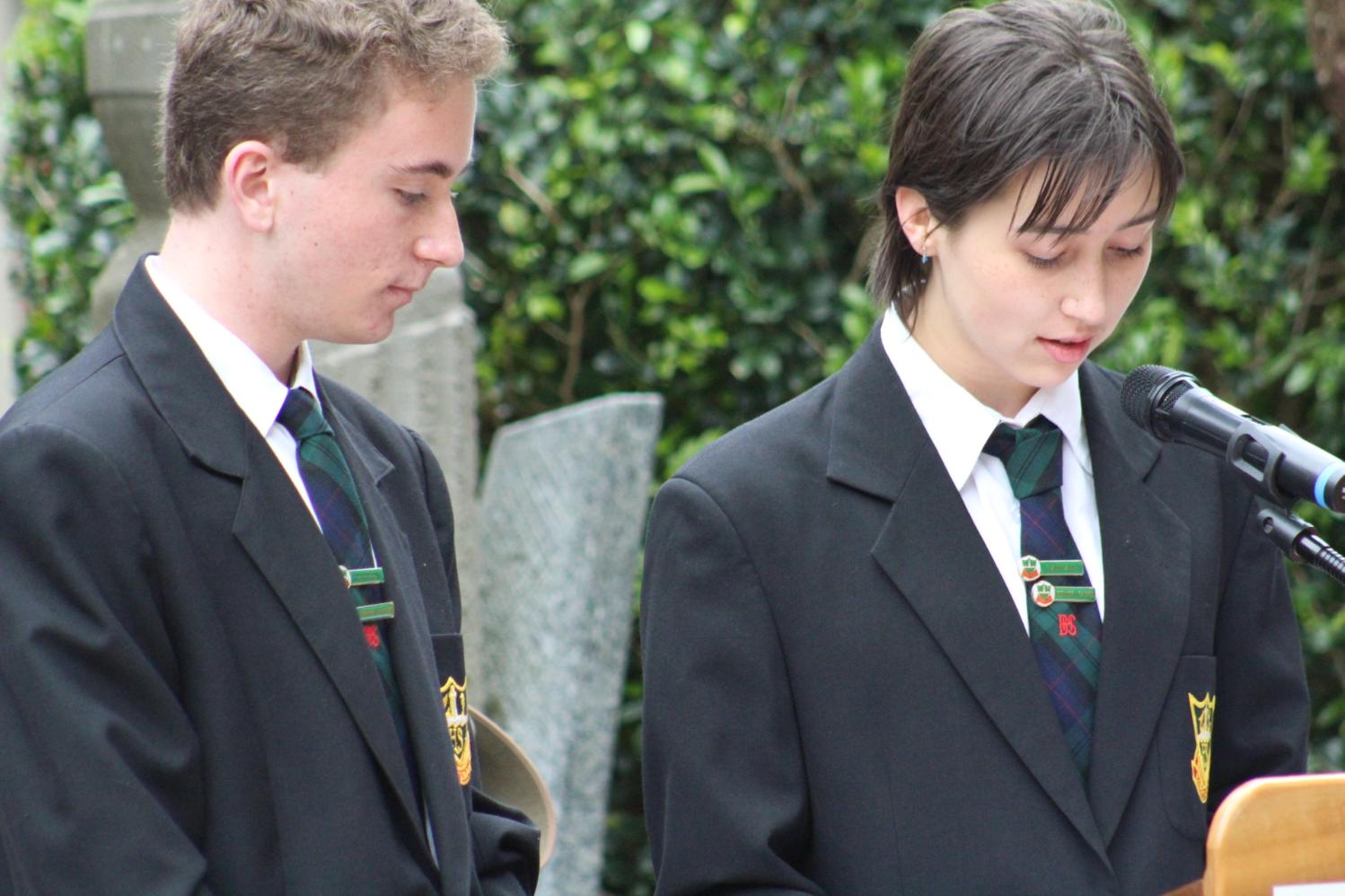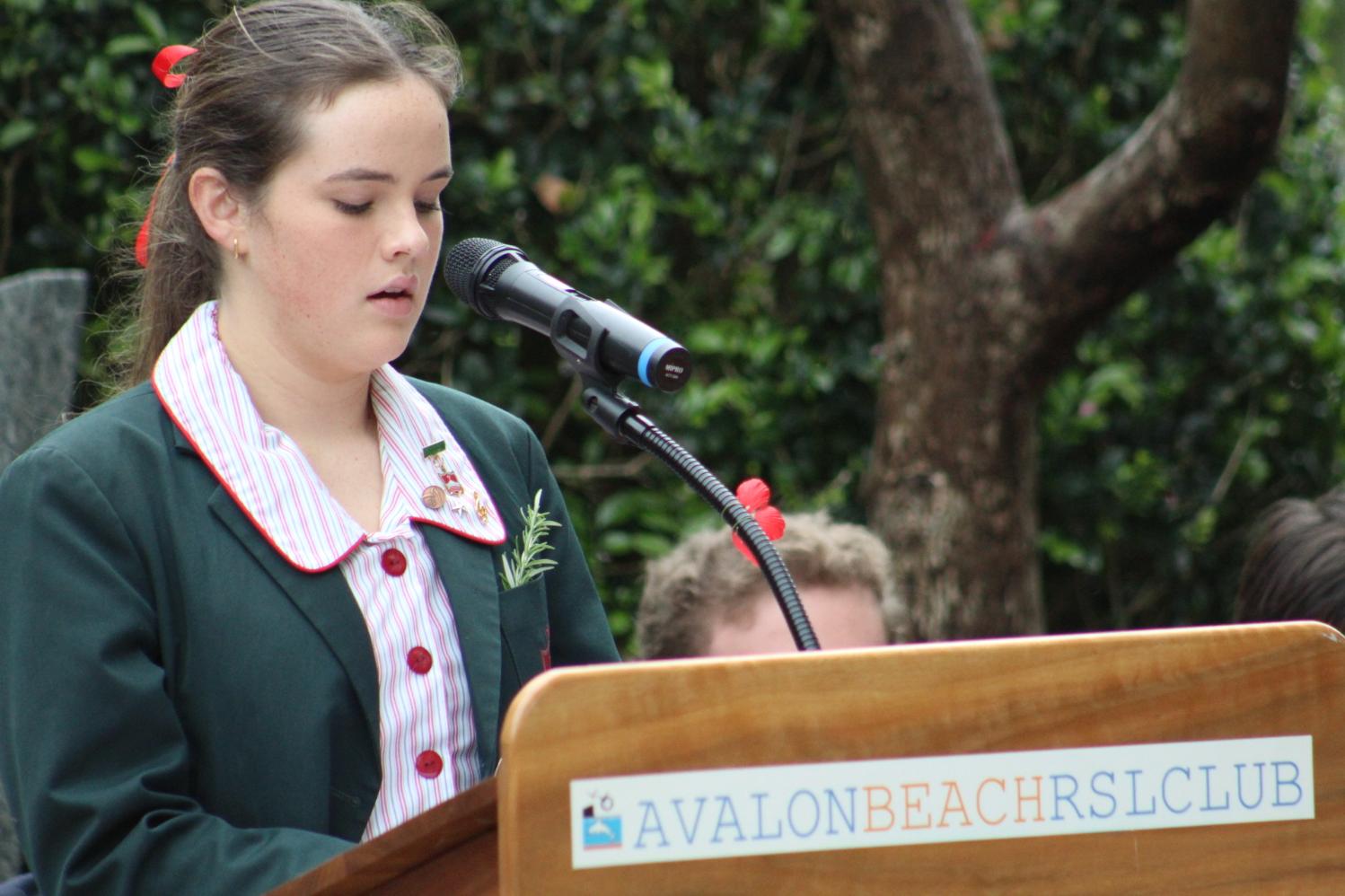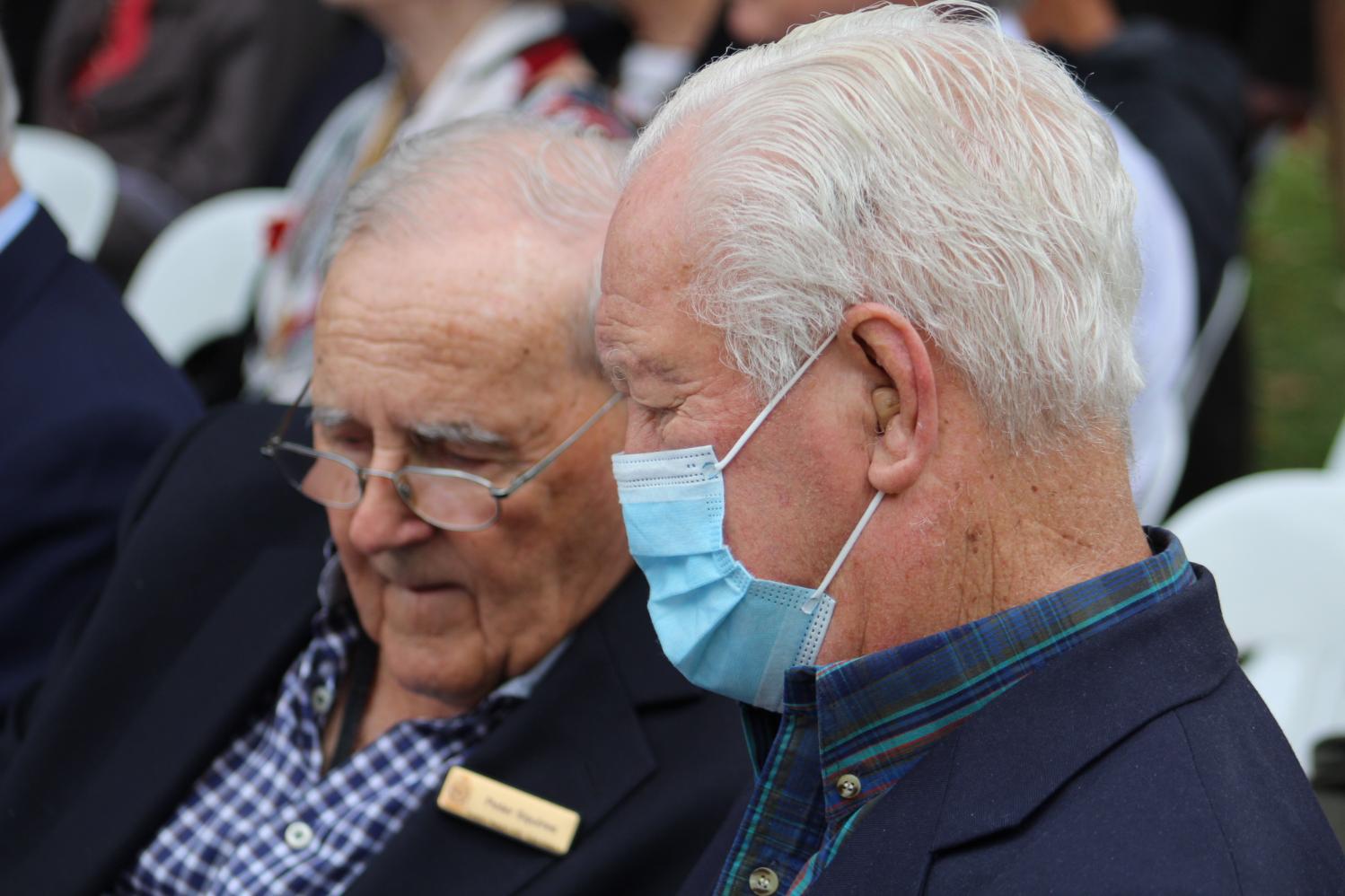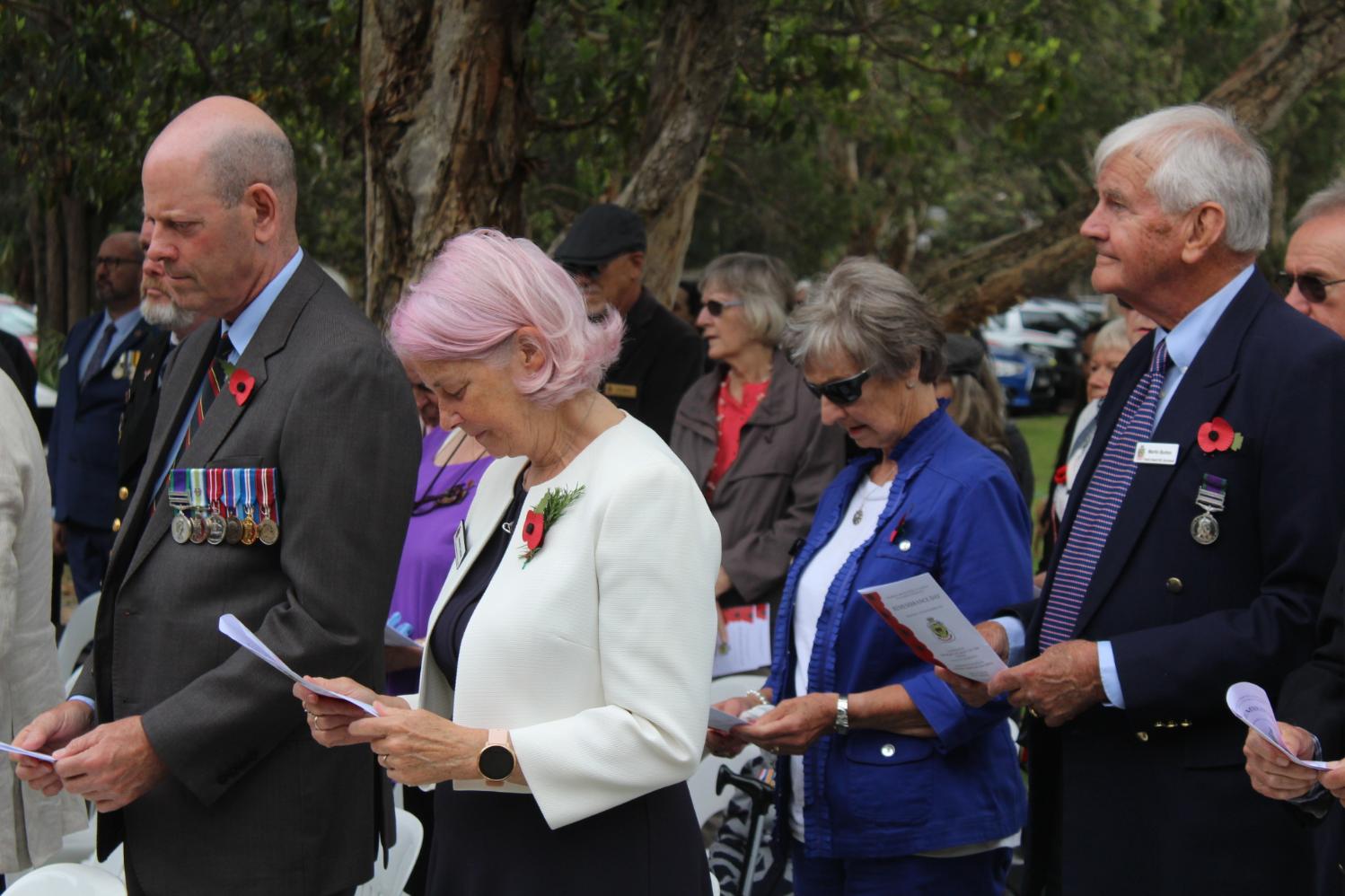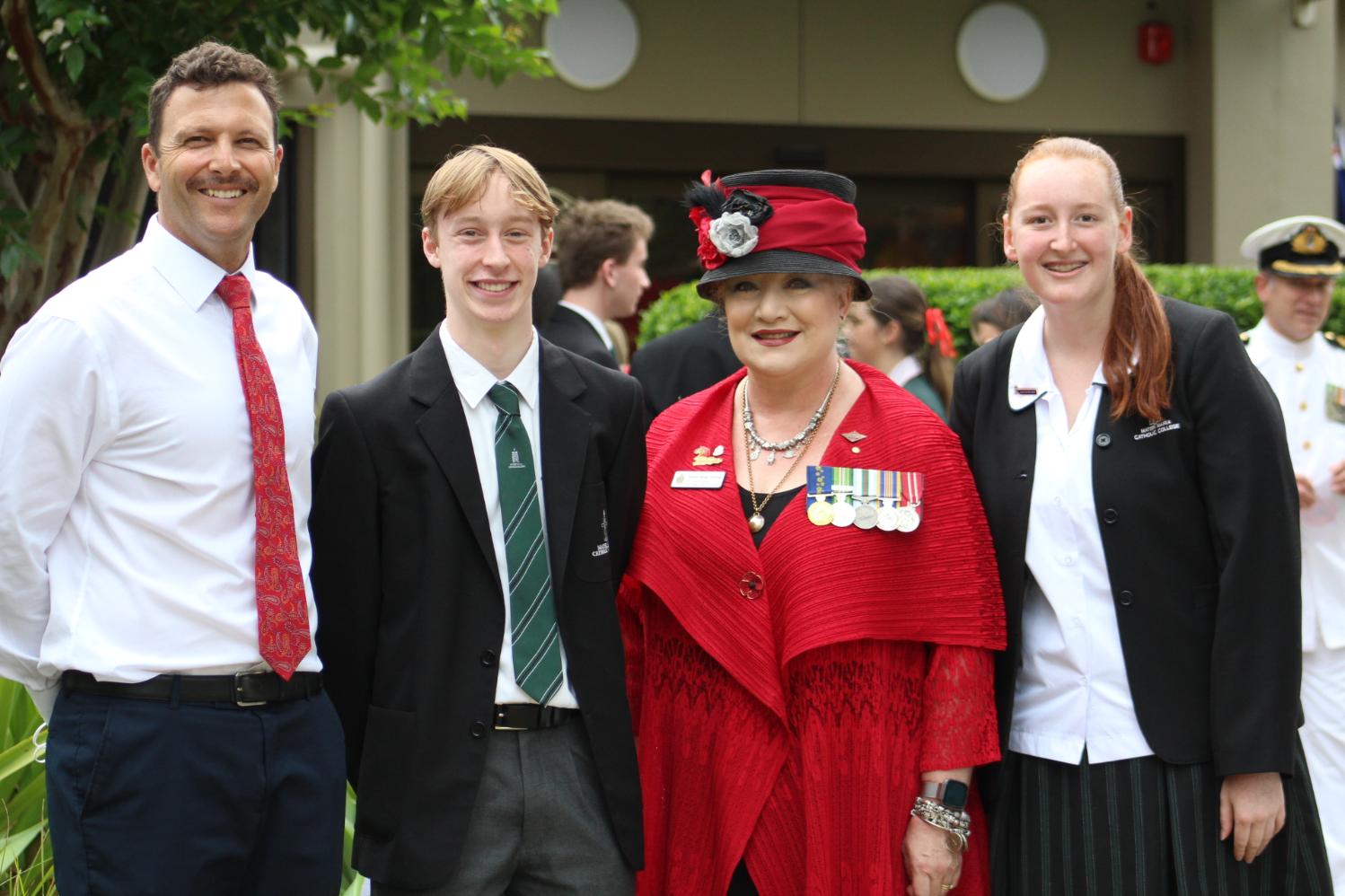 From Mater Maria Catholic College, Warriewood: Michael Rulli with Luke Peterson, Avalon RSL Sub Branch Vice President Tamara Sloper Harding OAM and Tiffany Walsh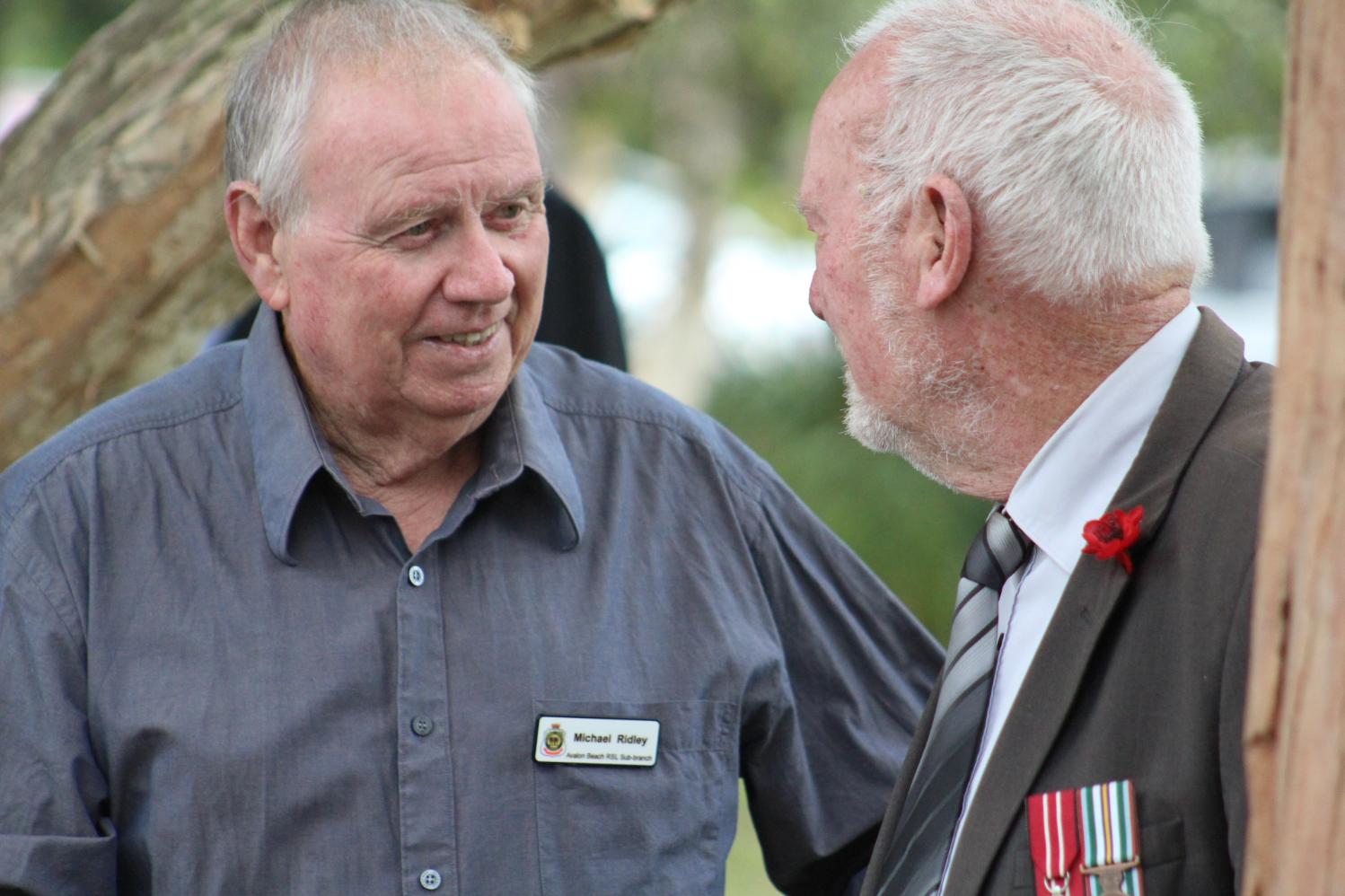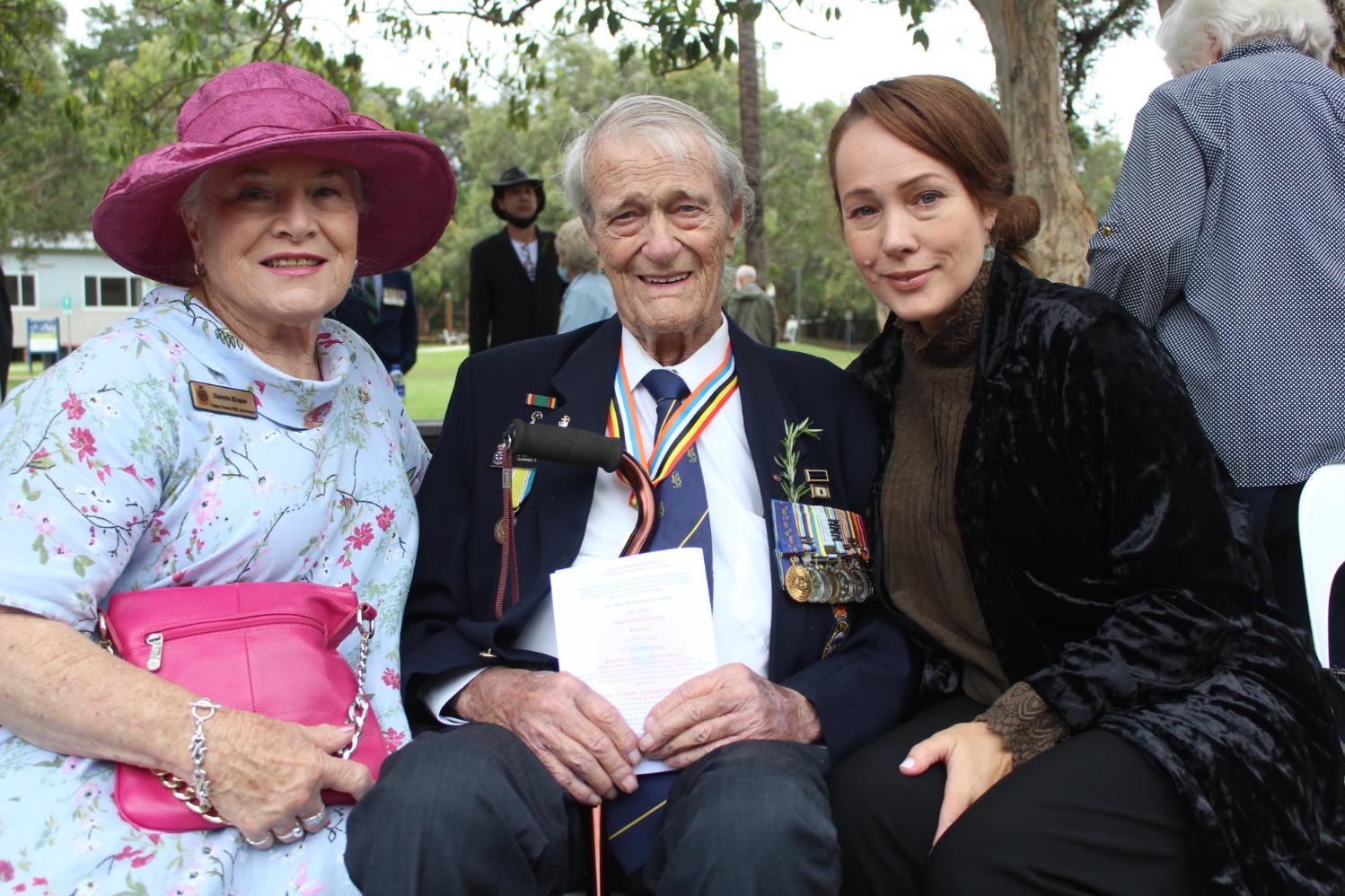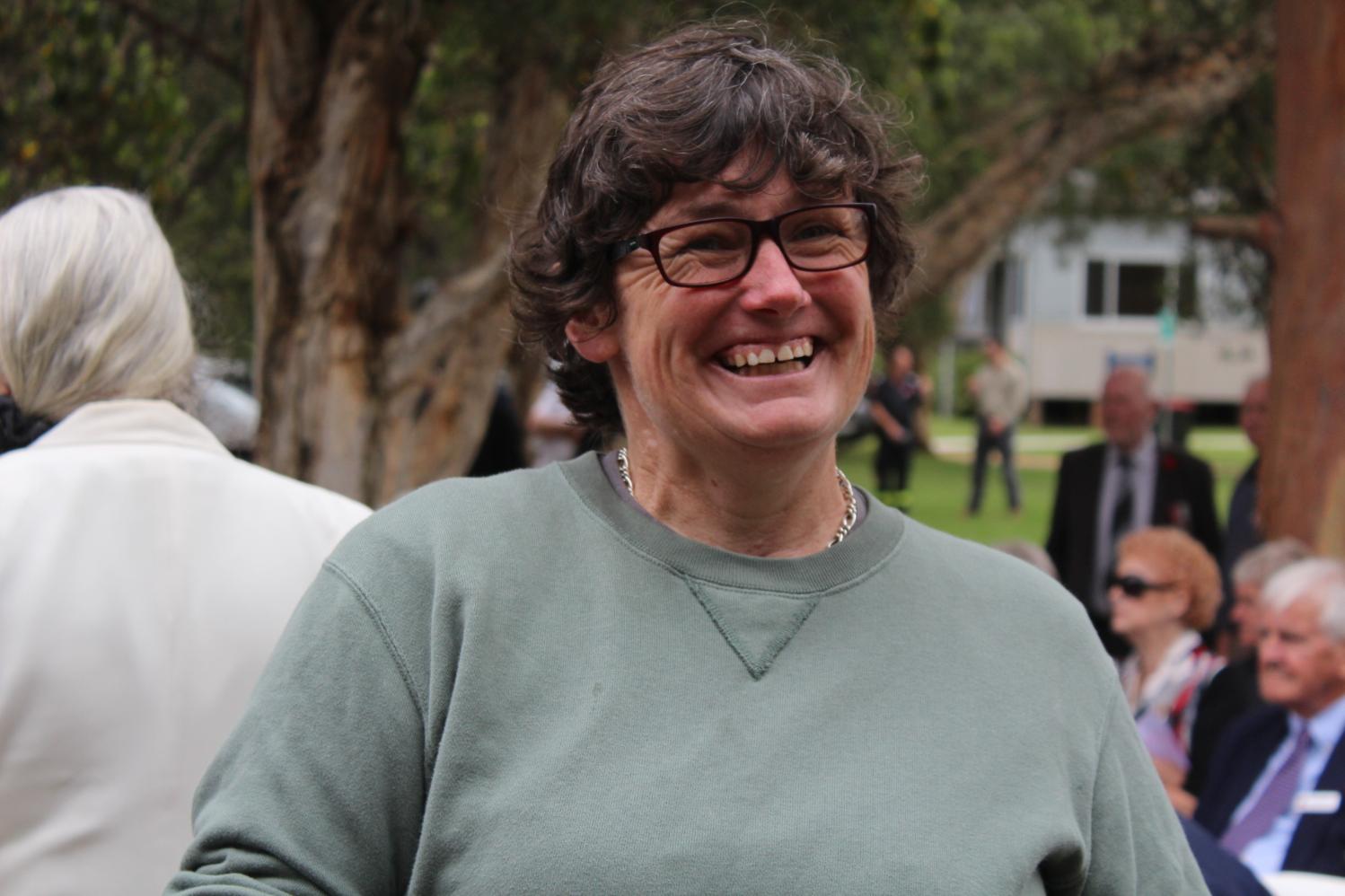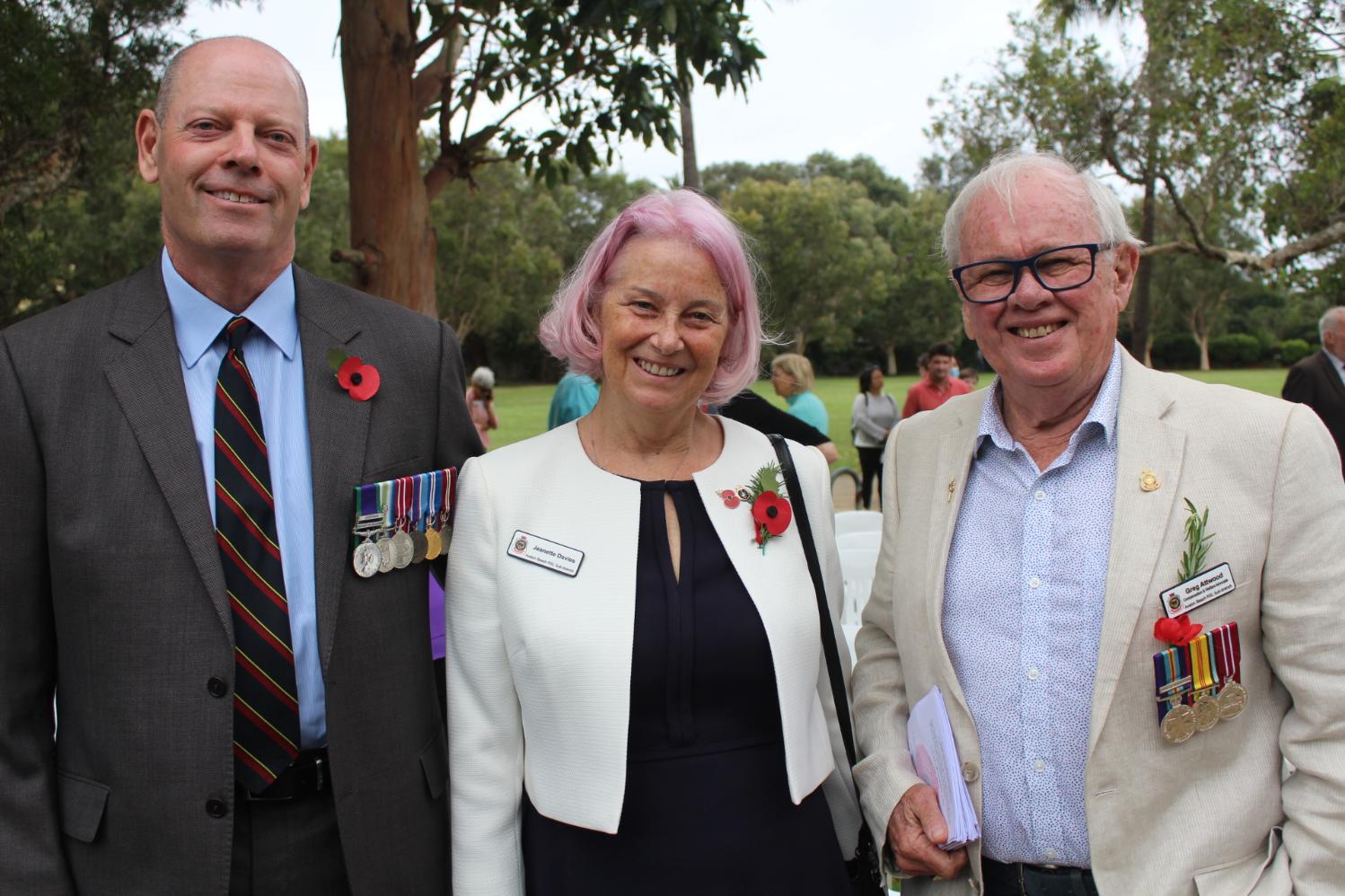 Commander John Davies, Jeanette Davies, Honorary Secretary Avalon Beach RSL Sub Branch, and Greg Attwood, Welfare Advisor, Avalon Beach RSL Sub Branch and Volunteer at Veterans Centre Australia.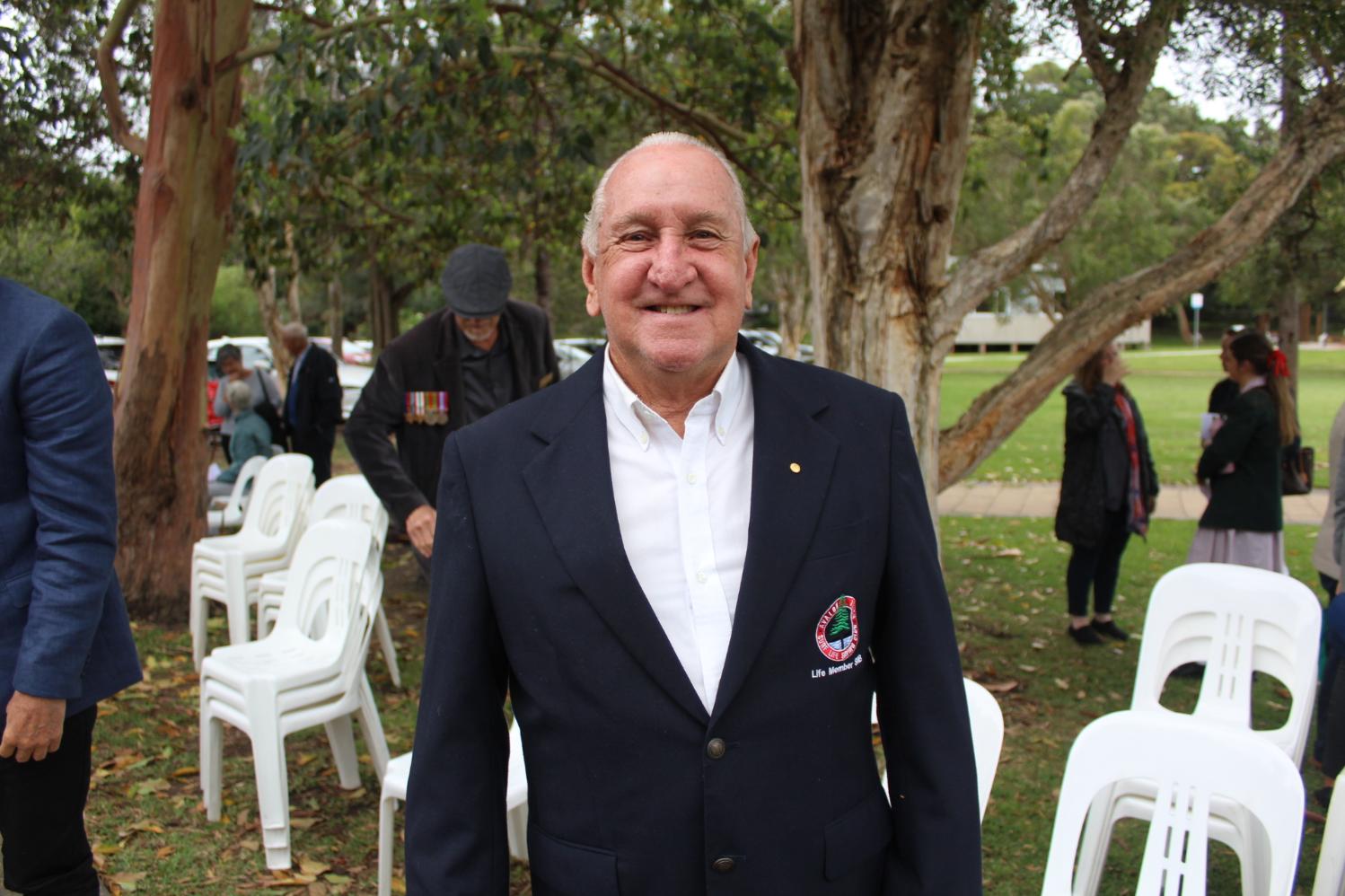 Warren Young OAM
, Life Member and former President of Avalon Beach SLSC, representing the surf club and fellow Life Members Geoff Searl OAM (volunteer on HSC Exams and could not attend) and Roger Sayers OAM.
David Cunningham and Tony Jenkins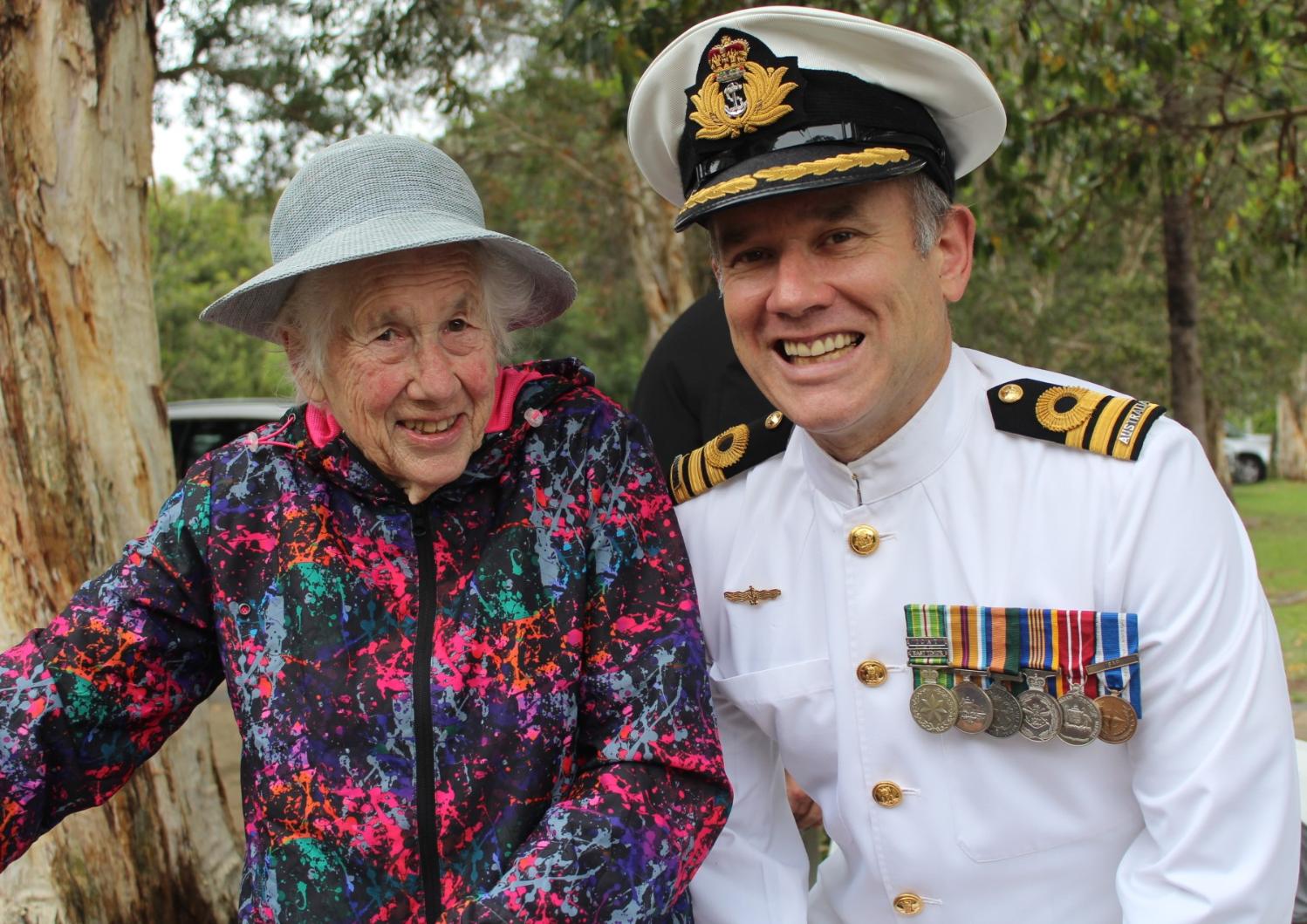 Rosemary with her son Commander Ian Campbell RAN, Vice President Avalon Beach RSL Sub Branch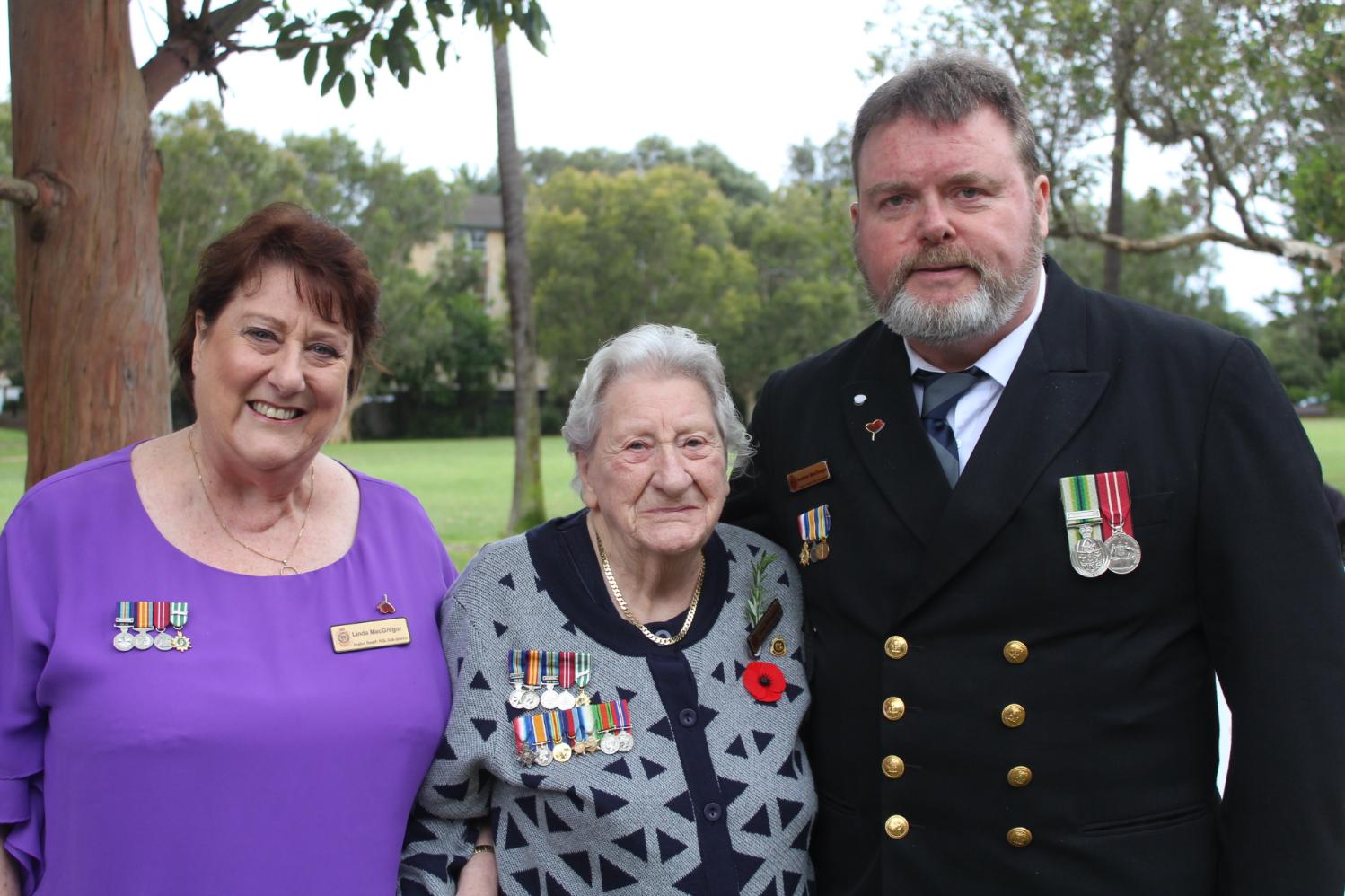 Linda MacGregor, Irene Thompson, Andrew MacGregor, Avalon Beach RSL Sub Branch members.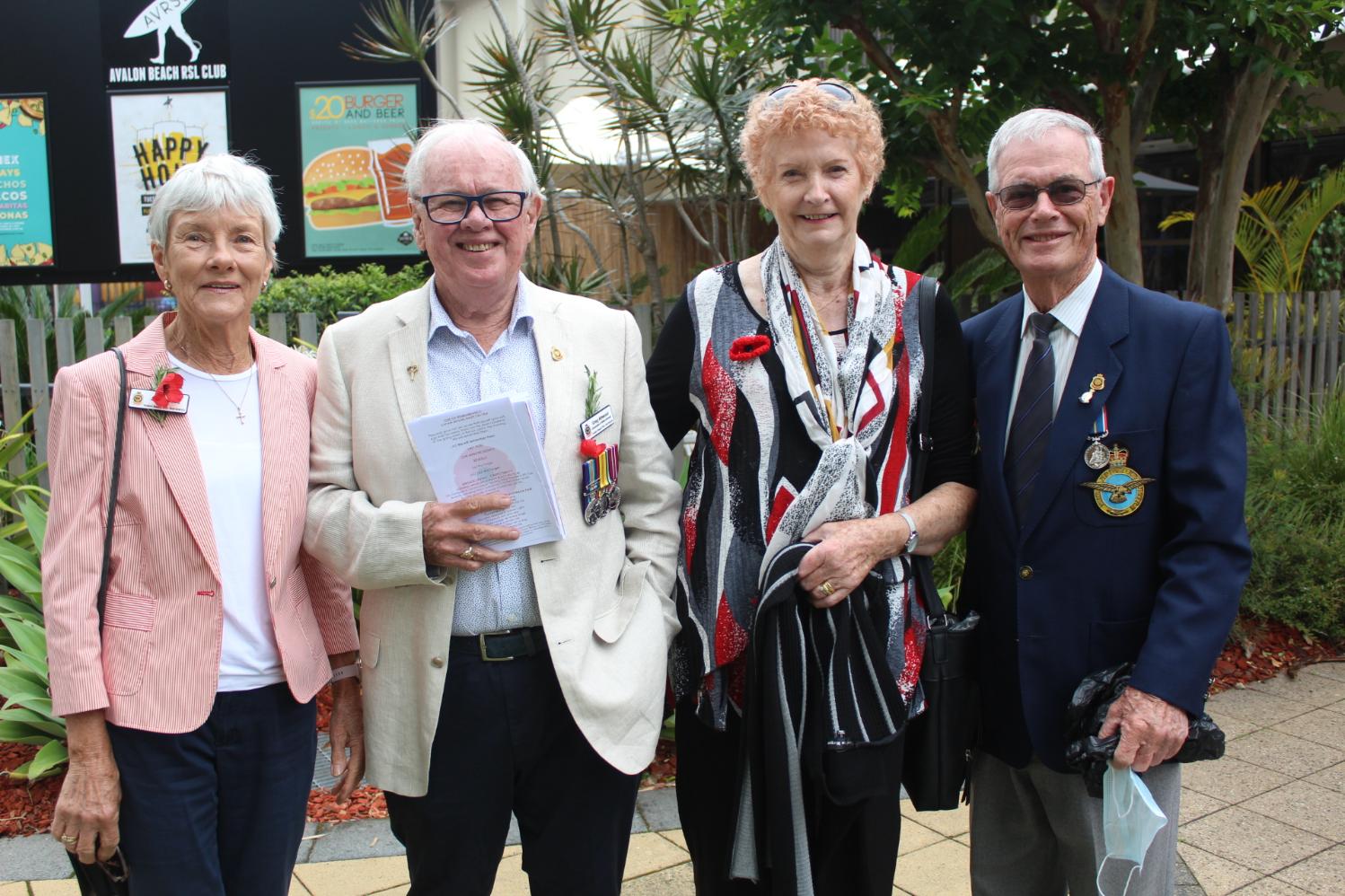 Jan and Greg Attwood, Welfare Advisor, Avalon Beach RSL, Liz Telling, Brian Hindes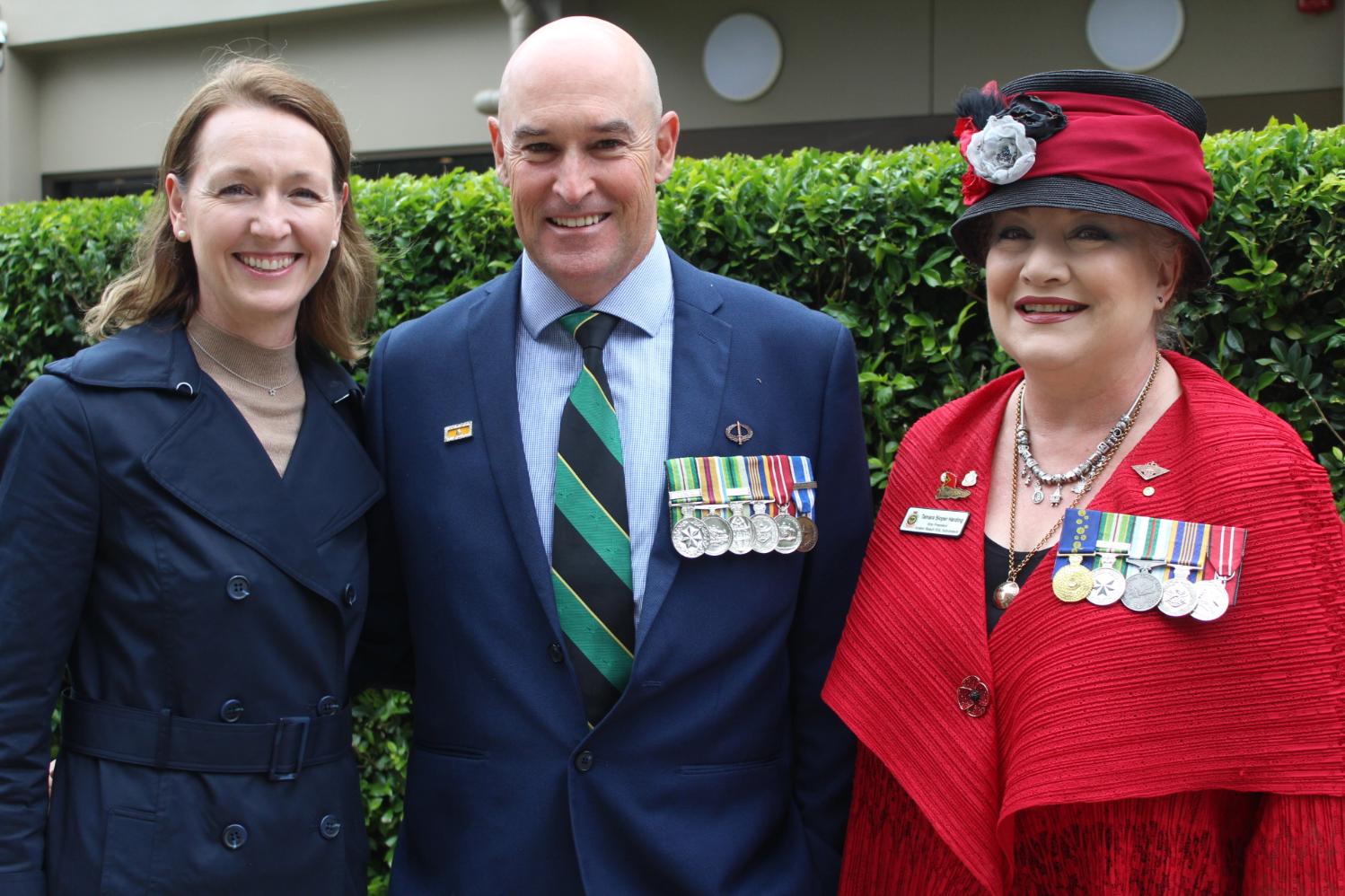 Mrs West and Tim West, Tamara Sloper Harding OAM