July 10 - 16, 2016: Issue 271
RPAYC Sailors: Win Place In 2016 Australian Sailing Youth Team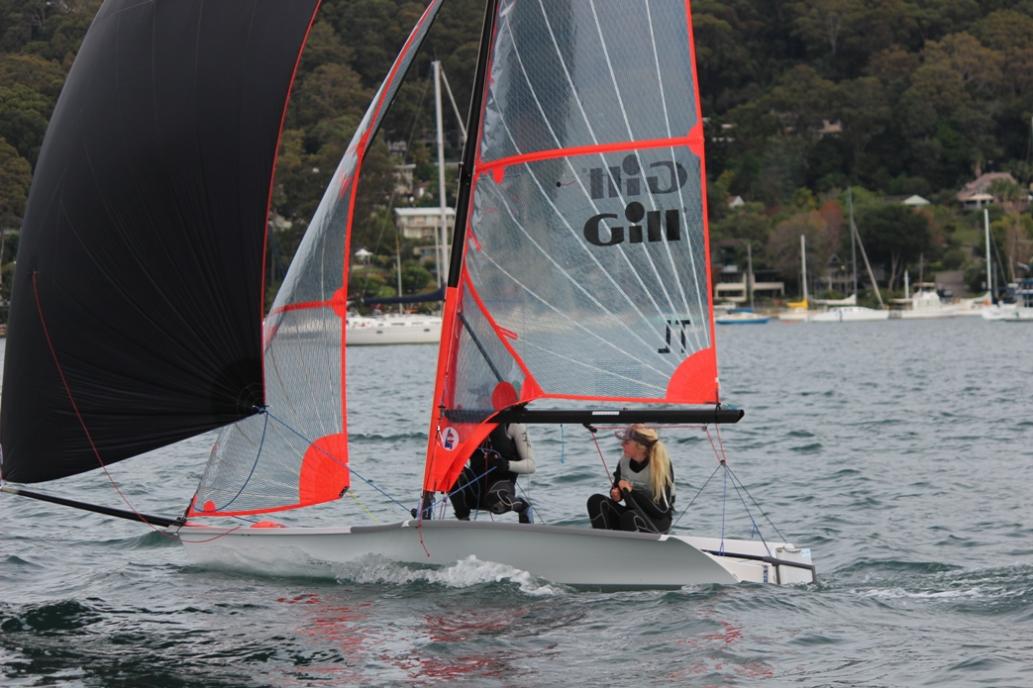 Natasha Bryant and Annie Wilmot on Pittwater - photo courtesy RPAYC
Australian Sailing announced the 2016 Australian Sailing Youth Team, who will represent their country at the 2016 Youth Sailing World Championship from 14-20 December at Torbay Sailing Club in Auckland on Thursday, July 7th.
Among the great young sailors listed are RPAYC and Objective Australia Youth Sailors Natasha Bryant and Annie Wilmot who will compete in the 29er Girls Skiff class.
In January this year this dynamic duo won the All-Girls 29er in the
2016 Australian Youth Championships
for the second year in a row and finished second overall in that class, giving the boys a good run for the whole regatta.
In 2015 the girls placed 4th in the
29er Women's Open World Championships
in Pwlheli, Wales
. With mentors such as Jason Waterhouse,
Olympics 2016 sailor,
and Traks Gordon as well as the great team at RPAYC supporting them, these young ladies will be the ones to watch!
The team members are:
Girls single-handed (Laser Radial): Zoe Thomson of Royal Freshwater Bay Sailing Club and Fremantle Sailing Club, WA
Boys single-handed (Laser Radial): Finn Alexander of Double Bay Sailing Club, NSW
Girls Windsurfer (RSX): Courtney Schoutrop of Royal Queensland Yacht Squadron, QLD
Boys Windsurfer (RSX): Alex Halank of Georges River Sailing Club, NSW
Mixed multihull (Nacra 15): Kyle Fortier and Bonnie Butler of Vincentia Sailing Club, NSW
Boys double-handed (420): Nicholas Sharman of Mornington Yacht Club and James Grogan of Black Rock Yacht Club, VIC
Girls double-handed (420): Sophie McIntosh of Gosford Sailing Club and Emily Summerell of Gosford Sailing Club, NSW
Boy's skiff (29er): John Cooley of Woollahra Sailing Club and Simon Hoffman of Belmont 16 Foot Sailing Club, NSW
Girl's skiff (29er): Natasha Bryant and Annie Wilmot of Royal Prince Alfred Yacht Club, NSW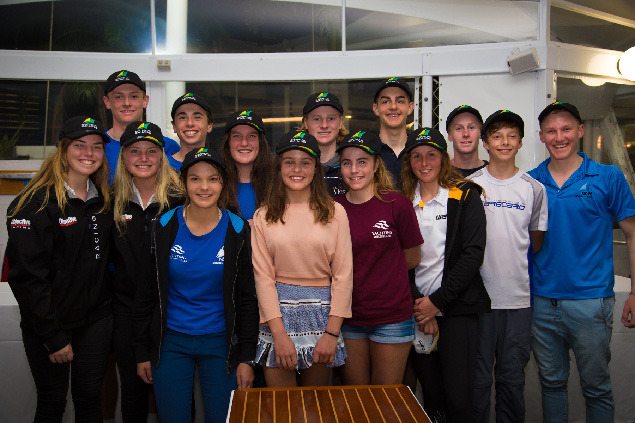 Australian Youth Sailing Team 2016 - photo by Beau Outteridge

The group who have qualified are all 'first-timers' at the Youth Sailing World Championship, and will be vying to defend the Nations Trophy, which was won by the Aussies in 2015 in Langkawi, Malaysia.
The team is still to be ratified by the Australian Sailing Board.