August 27 - September 2, 2017: Issue 327
Put On Your Sailing Shoes Pittwater: Our Local Clubs For 2017-2018 Sailing Season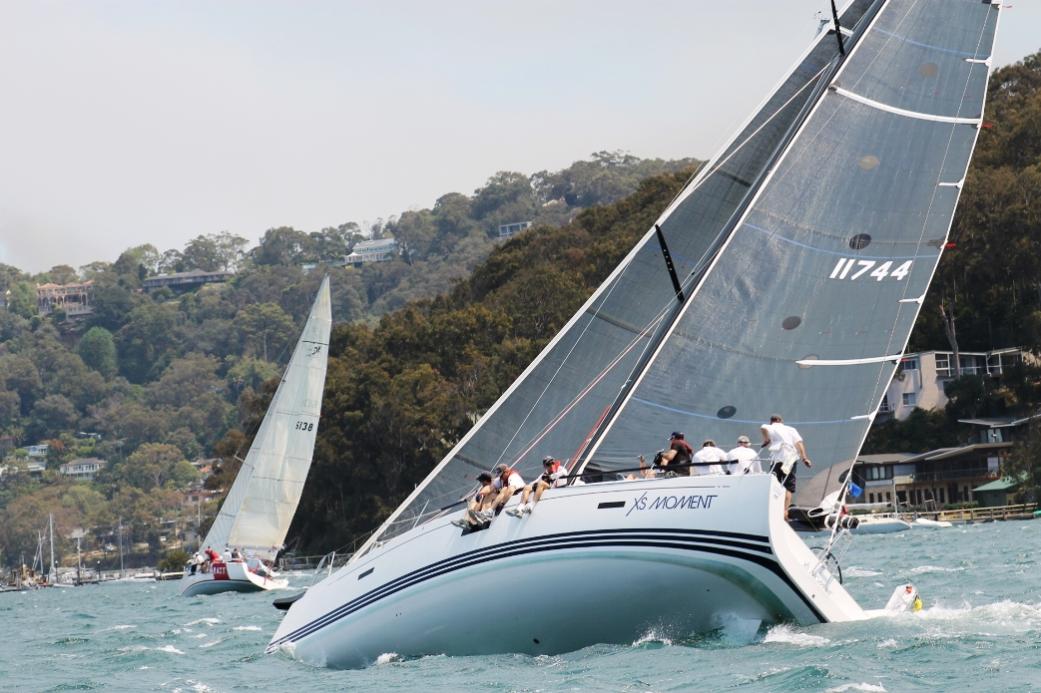 Put On Your Sailing Shoes
Pittwater's 2017-2018 Sailing Season
For all those still sailing throughout the icy months, what runs below may not be of interest - for all those yet to experience the best estuary in the world aboard something propelled solely by canvas and breeze, or an engine large or small, it will be of interest.
We include some of what is coming up this season, registration days and a little about these aquatic specialists.
Whether you're five years old or verging on 90 years young, for extra special moments, all season long - there is nothing, simply nothing, like messing about in boats!
Avalon Sailing Club
The centreboard sailing season is almost upon us and key dates for the next month are here:
10th Sept - Blue & Red #1 (coaching starts)
16th Sept - Comedy night at ASC with x4 experienced comedians from various fringe festivals, TV appearances and more (see flyer attached)
17th Sept - Blue & Red #2
24th Sep - Blue & Red #3
1st Oct - no sailing - long weekend public holiday, but a Sailing Camp is planned for the week following (watch this space).
We'll be using Facebook more this year as a regular method of communication and picture posts of club activities.
Bayview Yacht Racing Association
Address: 1842 Pittwater Rd, Bayview NSW 2104
Phone: (02) 9999 2648
The Bayview Yacht Racing Association (BYRA) is an active, family-friendly sailing club located on the southern shores of Pittwater in Sydney, Australia. BYRA, or the Bayview Yacht Racing Association, is a sailing club based in Sydney on Pittwater. We specialise in dinghy sailing and offer learn to sail courses.
Dinghy racing, twilight sailing, Laser, Optimist, Spiral, NS14, TS16, Cherub.
Rob Warnes
Commodore
Palm Beach Sailing Club
The 2017 - 2018 season is nearly upon us. Hope you are ready.
Some up coming events:
Over winter a couple of members braved the cold and sailed the Brass Monkey while the Sweeneys took on the fleet at the youth titles in Brisbane. Doogie is currently competing in the Hobie 14 Worlds over in the Netherlands and we look forward to seeing how he and the other Australians go. Some of our friends from Vincentia are also competing in the Wildcat Worlds.
The upcoming season is looking pretty exciting. Early indications are of:
3 Hobie 14s
15 plus Hobie 16s
3 Hobie 18s at least
2 Formula boats at least
2 Wetas
2 A Class
and 1 Fat Boy Turbo
Time to polish the Machine.....
Palm Beach Yacht Club On Pittwater
If you like Sailing, cruising, racing, boating on Pittwater, you should think about Palm Beach Yacht Club. At Palm Beach Yacht Club, on Pittwater, you can sail, cruise, and race with friends. Plus you have access to Club Casual Moorings. All this for only $295 pa for full family Boat Owner Membership and $70 pa for individual Associate Membership.
NEW RACING PROGRAM 2017-18 - Click Here
NEW CLUB CALENDAR 2017-18 – Click Here
UPCOMING EVENTS - Summary
The Club has three moorings available for casual use by PBYC members' boats.
The locations are shown on the maps below. They are located in
• Towler's Bay.
• The Basin.
• Refuge Bay.
The Club moorings are for use by PBYC members' boats only. This use does not extend to associate members nor to other boats crewed by PBYC members.
An annual PBYC boat sticker will be issued to each member upon receipt of their membership fee, to enable the police and members to identify which vessels are entitled to use the Club moorings for that season. Please ensure that the sticker is stuck onto your yacht's transom or window.
Royal Motor Yacht Club Of Broken Bay (At Newport)
Since 1928 the Royal Motor Yacht Club Broken Bay has been operating on the shores of Pittwater. The gateway to Broken Bay and the Hawkesbury River, arguably one of the most beautiful boating waterways in the world.
MADONNA & CYNDI SHOW
FATHERS DAY
LADIES HIGH TEA
SEAFARI
ELTON JACK SHOW
'BEAUTIFUL' THE CAROLE KING MUSICAL - BUS TRIP with Eleanor
PANTAENIUS NEWPORT TO COFFS RACE
Cruiser – Game Fishing – Mini Mariners – Multihull – Sailing – Sail Cruising – Timber Boat – Top Hat Sailing – Social Events
RMYC MEMBERSHIP
Australia Day Boating Parade (January)
Club Picnic Day at The Basin (February)
Pittwater Festival Events (February and March)
Classic Yacht Regatta (March)
Game Fishing Tournament (March)
Stand Up Paddle Scotland Island Race and Try SUP (February)
Game Fishing Tournament (March)
Annual Golf Day (May) – fundraiser for local charities
Unique Vehicle Show (July)
Timber Boat Festival (November)
Kids Christmas Party (December)
Carols by Candlelight (December)
Christmas Lights Boat parade (December)
Royal Prince Alfred Yacht Club
The Royal Prince Alfred Yacht Club - RPAYC is a yacht racing and sailing club based on Pittwater. The yacht club offers year round inshore and offshore racing, cruising, centreboard dinghy racing, sail training and courses plus has a large marina accommodating up to 352 vessels. There is also a modern boatyard with comprehensive marine services to help maintain your vessel. Membership, including family membership is now available.
Annual Sailing Program & Entry Available
View the Sailing Program here or download a summary of events here...
Entry into each series, Club, Club Marine BWPS and Regatta's is via the Online Entry System OPEN NOW.
The Sailing Handbook is currently being printed and will be available for purchase mid August.
Saturday 2 September sees the commencement of the 2017/18 Sailing Season with the annual Sail Past and Pittwater Dash Race.
This season sees a newly designed program of events and races to suit all members both new to sailing and experienced sailors, allowing more flexibility for boats and their various crew to participate in their selected events.
Women's Tuesday Twilight Series (spinnaker & non spinnaker)
Wednesday Non-Spinnaker Series (year round)
Thursday Twilight Non-Spinnaker Series
Saturday Inshore & Classic Series (spinnaker & non spinnaker & One Design Division)
Saturday Commodores Cup Series, including a non-spinnaker division
Saturday Mini Regattas (Windward/Leeward sprints) ** Additional dates added**
Saturday Broken Bay Offshore Series (this is a combined series of SOPs and Broken Bay)
Club Marine East Coast Bluewater Series inc the Club Marine Pittwater to Paradise Regatta
Saturday Feature events, including Scotland Island Cup, Whisper Mug, Juno Jug and more..
Centreboard Training for Term 4
Training for Intro Green, Green Opti and Green Laser is scheduled to commence on Sunday 22 October. This is after the school holidays and sesquicentennial celebrations on 15 October.
The Discover Sailing Information Day is an opportunity for the whole family to learn what sailing life is all about and how to become involved at any age!
There will be a variety of Dinghies rigged on the lawn to inspect and learn about, course information for Holiday programs, youth learn to sail, adult learn to sail and Twiligh Sailing experiences plus more!
Invite all your friends, family and colleagues to learn more about sailing and club life at the Alfred's.
Sailability Pittwater
2.4 Metre (International Class)
Rigging - lawn
Wharf/Pontoon
Disabled Access
Sailability is a nationwide movement that facilitates on-water activity for everybody regardless of ability. The principle aim of Sailability Australia is to facilitate sailing & boating in all forms for people with disabilities
Sailability Pittwater operates from Rowland Reserve, Bayview for our regular program of mainly Recreational Sailing. The fleet of high performance dinghies are now based at Sailability Crystal Bay, RPAYC Newport, which are used for competitive sailors - See separate Sailability Crystal Bay web site.
At Rowland Reserve we use mainly Access 303 dinghies, supplemented with an Electric Access 2.3 and Access Breeze 2.3s. See our attached Sailing Programs for details of when we sail.
For these programs we have a friendly group of volunteers, many of whom are experienced sailors, who take a range of persons with a disability for recreational sailing. We do offer basic sail training for people with a disability, and aim to give our sailors as much control of the boats as they can manage.
We have excellent facilities at Rowland Reserve, with a new storage shed in the Pittwater Council compound and a large sheltered area near the sailing, as we are one of the few Sailability Branches not operating out of a sailing club.
Also on the Pittwater is Sailability Crystal Bay, RPAYC, Newport, that have a fleet of Access Liberty single person, high performance dinghies, that can be sailed with manual or servo electric controls. For further details see the web site for Sailability Crystal Bay
Woody Point Yacht Club
Sailing Gerry wpyc.results@gmail.com
Treasurer Robert woodypyc.treasurer@gmail.com
Start boat Ian 0432 576 942
Join Woody Point Yacht Club
PLEASE EMAIL ROBERT WITH YOUR COMPLETED FORM: