August 20 - 26, 2017: Issue 326
NSW to stage the first-ever Couta Boat nationals outside Victoria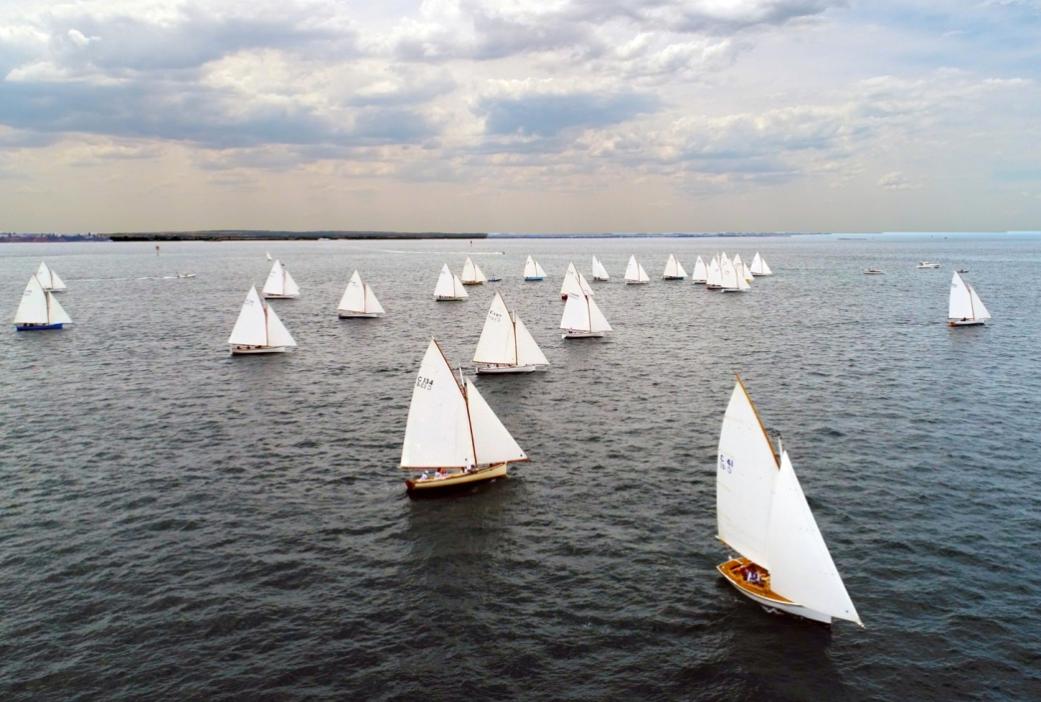 Portsea Cup 2017 - drone picture by Bob Fowler
NSW to stage the first-ever Couta Boat nationals outside Victoria
Event: Couta Week 2017, October 6-15, 2017 involving three NSW yacht clubs and incorporating three Sydney Harbour events plus the 2017 Couta Boat National Championship/Wattle Cup on Pittwater on the final weekend.
For the first time in class history, New South Wales will host the Couta Boat National Championship as the culminating event of a week-long program of social and racing activities coordinated among three yacht clubs between Sydney Harbour and Pittwater to the north.
Designed as fishing vessels for use in the Sorrento-Queenscliff and Victorian west coast regions between 1870 and the 1930s, Couta Boats are well into their modern-day resurgence, this time in a racing capacity with intense competition between the originals, the replicas, and of course between states when borders are crossed.
Victoria will field a strong fleet of 11 Coutas transported two-by-two to Sydney on B-Double trucks. Western Australia is sending two Coutas – one is kept in Sydney and the other is due to cross the Nullarbor – plus at least 10 NSW boats will bring the fleet to close to 25.
NSW class president Larry Eastwood says: "Twenty-five Coutas on the harbour hasn't happened since the Bicentennial in 1988 and it's not likely to happen again for a long time. We New South Welshmen can't beat Queensland at league, but maybe we can beat the Victorians at the Couta nationals….at least on handicap!"
Victoria's three-decade stronghold over the Australian class title was challenged by Eastwood and his statesmen during a Couta Boat series a few years ago when strong winds kept crews in the bar at the birthplace of the Couta comeback - Sorrento Sailing Couta Boat Club (SSCBC) on the Mornington Peninsula. "The challenge was made when two NSW crews went down south and spent too much time inside the club. I stood up and challenged to run the nationals - there was shocked silence but they agreed! It's a great honour to be staging the championship," the NSW president said.
Rumours of Victorian owners poaching skilled Sydney Harbour and Pittwater sailors with unique local knowledge for the two regatta halves can't be easily confirmed Eastwood adds dryly. "We have heard of the top boats seeking experts from each waterway….to keep their advantage up."
Three Sydney yacht clubs, the Royal Prince Edward Yacht Club at Point Piper, Sydney Amateur Sailing Club at Cremorne Point and Avalon Sailing Club at Avalon will host visiting crews and conduct racing in October over two weekends.
Couta Boat builder and owner of the 100 year-old Couta called Muriel, Tim Phillips, says Couta Week is more than a regatta: "It's a week-long experience of harbour racing and social events then the cruise to Pittwater in company. Two years ago during the cruise we had a whale tail come within six inches of Muriel! With Avalon Sailing Club hosting the nationals it's back to our roots, racing and socialising at a dinghy club."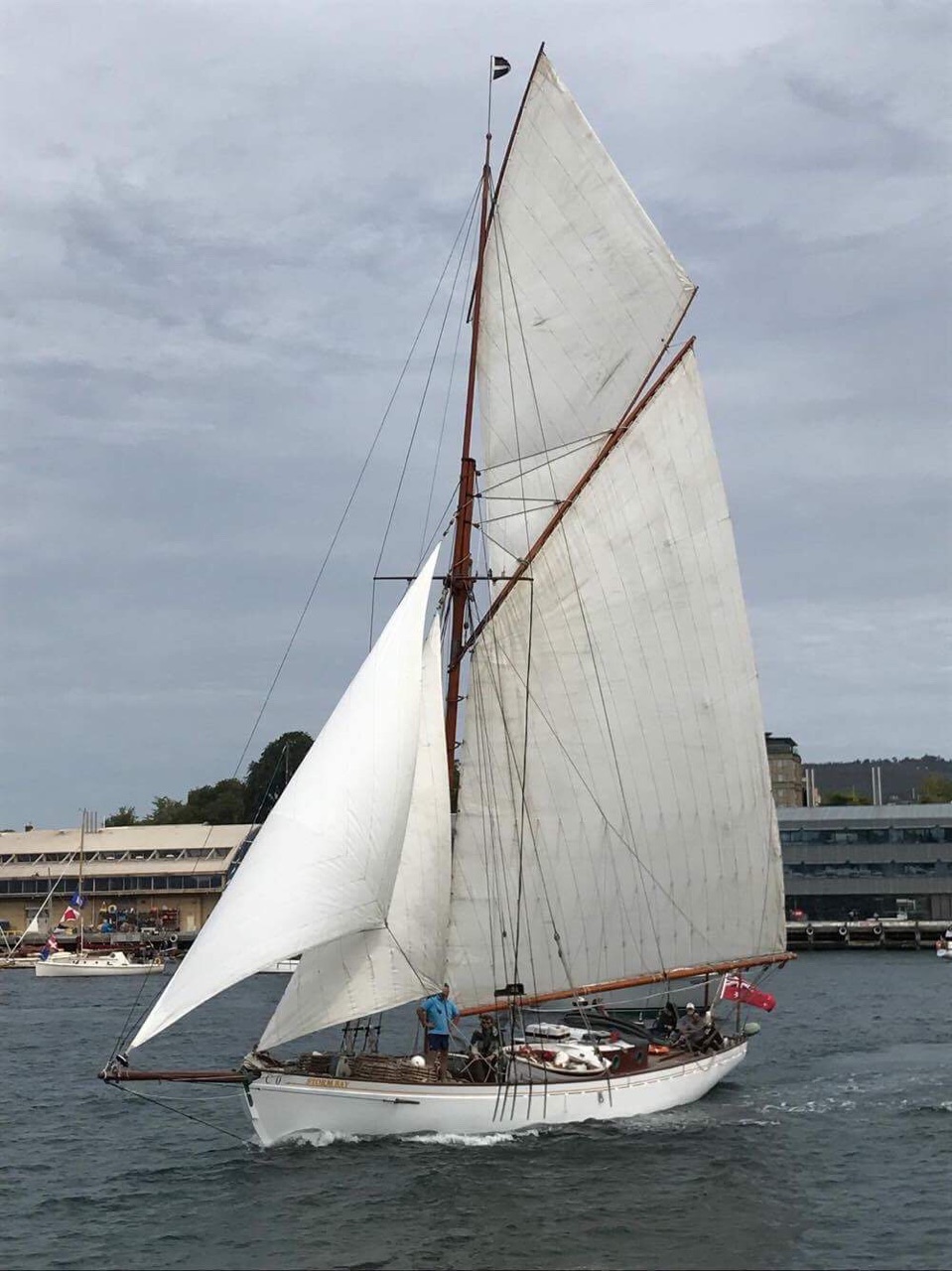 Tim Phillips Muriel in Hobart for the Wooden Boat Festival 2017 - owner supplied

SASC's biennial Gaffer's Day on Sydney Harbour on Sunday October 8 will be one of the great spectacles of the Couta Week calendar, when the strong Couta fleet join other historic gaff-rigged vessels for a race against the back-drop of the Harbour Bridge and Opera House.
Key dates:

Sydney Harbour: Couta Trophy Series
Friday 6 October Thistle Cup, RPEYC, format 2 races
Saturday 7 October Muriel Trophy, SASC, format 1 race
Sunday 8 October Couta division of Gaffers Day, SASC, biennial event
Pittwater: Couta Boat National Championship & Wattle Cup
Saturday 14 October CBA Nationals / Wattle Cup. ASC, format 3 windward/ leeward races
(NOR here)
Sunday 15 October CBA Nationals / Wattle Cup. ASC, format 2 island passage races
Facebook
More information
Couta Boat website
By Lisa Ratcliff