September 11 - 17, 2016: Issue 280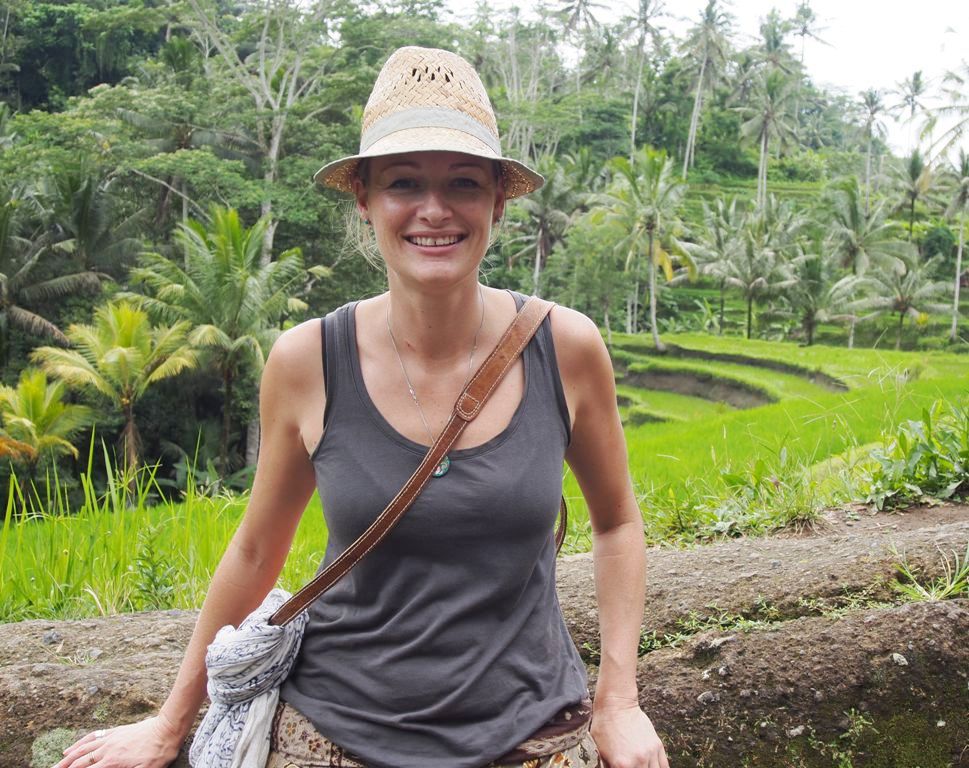 Being responsible for the environment you live means that you can do something, you can contribute to 'turning the tide' so to speak on the impact human beings are having on the natural world by pursuing convenience instead of what worked for generations past, by being conscious in your choices of what you use and how you use it, Boomerang Bags instead of plastic bags at the supermarket or elsewhere as one example, and even getting hands-on and picking up that rubbish where and when you see it.
This week we share a small insight on one resident who has taken on the challenge to lessen her own impact on our environment and, in doing so, has inspired others to share in being better custodians of the place they live in and return our place to what it was prior to the generations that now acknowledge the resources we have here are not unlimited and those that do not complete a whole natural cycle will cause a fraying of the cloth that interlinks and weaves all together until the loss of what should never be lost takes place.
Sarah Tait, is Wander Lightly: www.wanderlightly.com
Where were you born?
I was born in Gore, a small town in the South Island, New Zealand.
Did you grow up there?
No, I lived there for seven years and then we moved to Hastings, Hawkes Bay. I've been living in Australia now for 16 years.
Why did you come to Australia?
I came here for new experiences and moved straight to the Northern Beaches. I hit the jackpot! I started off in a great place, and haven't moved very far since.
Where does 'wanderlightly' come from and what is it about?
In October 2014 I went to Tonga with a group called Living Ocean Yoga, to swim with Humpback whales.
During this trip I had what you could call a "middle of the night" realisation. I sat up at 4am in the morning & understood that I was contributing in a large way, to the global plastic pollution issue.
I knew I needed to stop using 'single use plastics'.
That morning at breakfast I stated my intention to the group; I would stop purchasing plastic for a year, write a blog & share my experiences in the hope of inspiring others to make changes.
At the start of 2015 I stopped buying plastic, aside from a few exceptions, such as medical items, 'the unavoidables'.
All food items that come in plastic such as takeaway containers, snack food wrappers, un-recyclable coffee cups etc, became a no go.
What were the major changes you noticed during the first few months?
The first thing I noticed was that I had a lot less rubbish and a lot more money!!!!
Quite simply, because I was buying real food!
I found I had to be more organised with food preparation and plan how I shopped. You can't buy a loaf of bread because it's wrapped in plastic, so you need to source a Plastic free alternative. Sometimes I make a loaf in my bread maker but if I'm short on time I purchase it at the bakery or market with my own calico bag or ask for a paper one. I've also been known to walk out of a bakery with just the loaf in my hands!
Did your health gain a few positives from eating whole foods?
Absolutely, because I was purchasing real food, my health improved.
As pre packaged foods can contain hidden sugars, fats, strange numbers or indecipherable ingredients, these foreign items were no longer entering my system. I replaced pre-packaged with healthy nutrition. Greater energy, better digestion & clearer skin were just a few of the benefits.
Will there be a wanderlightly book?
I'm open to the concept but for now the Blog is working well. I've added a few recipes on my blog for basics like snack food etc.
I make a lot of my own Beauty Products– deodorants for example, which I sell through my shop online. I've had a lot of great feedback about the product, and it really works! There is a simple recipe for a version of this on the Blog if you want to try it out for yourself.
I try to create items that can help others transition to a Plastic Free lifestyle, e.g. 'Snack sacks' or 'on-the-go cutlery pouches' made from sustainable fabrics like hemp.
Visit: www.etsy.com/shop/wanderlightly
Wanderlightly has also spread into other fields though – the Beach Clean-ups for example – why did you begin these?
After the first year I decided I wanted to do more and share this message with the community. To bring everyday awareness that plastic pollution isn't just in somebody's backyard, it's on our doorstep too.
Myself and good friend Sally Gole, who works with Living Ocean, decided to create the Beach clean-ups.
Living Ocean is a beautiful local NFP organisation with the campaign 'No Plastic Please' which is about educating people about plastic pollution & single use plastic.
It was natural that we would team up & bring community together, speak to people and offer suggestions about what we can do collectively.
How often are the Beach Clean-ups happening?
Once a month on the second to last Sunday of every month. The next will be Sunday September 18th at Warriewood Beach.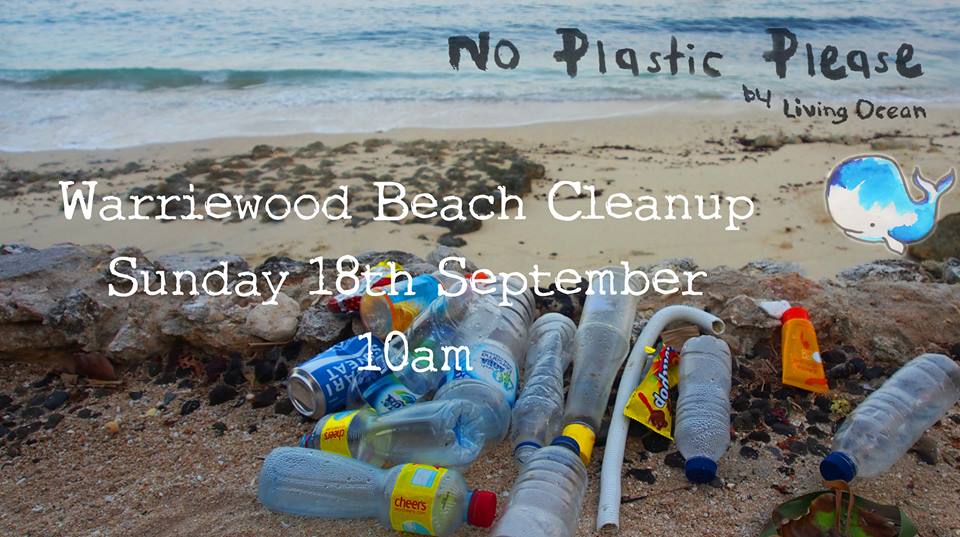 You are getting good turn outs in every age group for these – why do you think that is?

'Perhaps' it feels good to be a part of something that is bigger than you and connecting with a community that is passionate about Plastic pollution? We have lots of families join us & kids love it!
Where do people find out when and where the Clean-ups are happening?
Via the wanderlightly Facebook page. I create an 'event' for each clean up. If you subscribe to my Blog, I do a mail-out just before the upcoming beach Clean up.
What is the core ethos of wanderlightly – what does it mean?
It's about "wandering lightly" on the earth, being mindful of the footprint that you are leaving behind and looking for ways of lessening that impact in everyday life.
Have you done any courses in Environmental stewardship?
Not formally, but I've always been interested in the environment and its precious resources, being conscious of things like over-packaged foods, eating seasonally to lessen food miles & where I buy clothing from.
Did growing up in the pristine environment of New Zealand contribute to this?
Absolutely. I grew up in a fairly self-sufficient family as most Kiwis did. We grew our own vegetables, composted scraps & very rarely had pre-packaged goods; food was homemade. We fixed items when they were broken & lived within the realms or our land & resources.
Do you have plans to expand what wanderlightly does?
Yes, the Beach Clean-ups are going well and generating a lot of interest. I'm creating a workshop at the moment that I hope will offer solutions to others to make simple changes that have a big impact.
Further down the track I would love to consult companies on how they can reduce their Plastic consumption.
What are your favourite places in Pittwater and why?
Anywhere on the Northern Beaches! As long as my feet are in the sand or salt water, I'm happy.
A couple of my favourite spots would be the Palm Beach Lighthouse – I love getting up there, the view is amazing.
I also love walking around Narrabeen Lagoon and feel so blessed that this is my home; I actually live in this gorgeous place! People travel here to experience this and we get to live here full-time! It's pretty spectacular stuff.
What is your 'motto for life' or a favourite phrase you try to live by?
I go through different mottos depending on where I am in my journey. Right now it's
'Start each day with a grateful heart'.
We have so much to be grateful for and its easy to get caught up in our day to day stuff and forget how blessed we truly are.
With such a large turnout at out last clean-up, I felt so grateful to be a part of this beautiful community with people that are passionate about taking action and making changes when it comes to reducing their Plastic use & of course, to 'wanderlightly'.