August 27 - September 2, 2023: Issue 596
Pittwater MP Calls for blitz on vape stores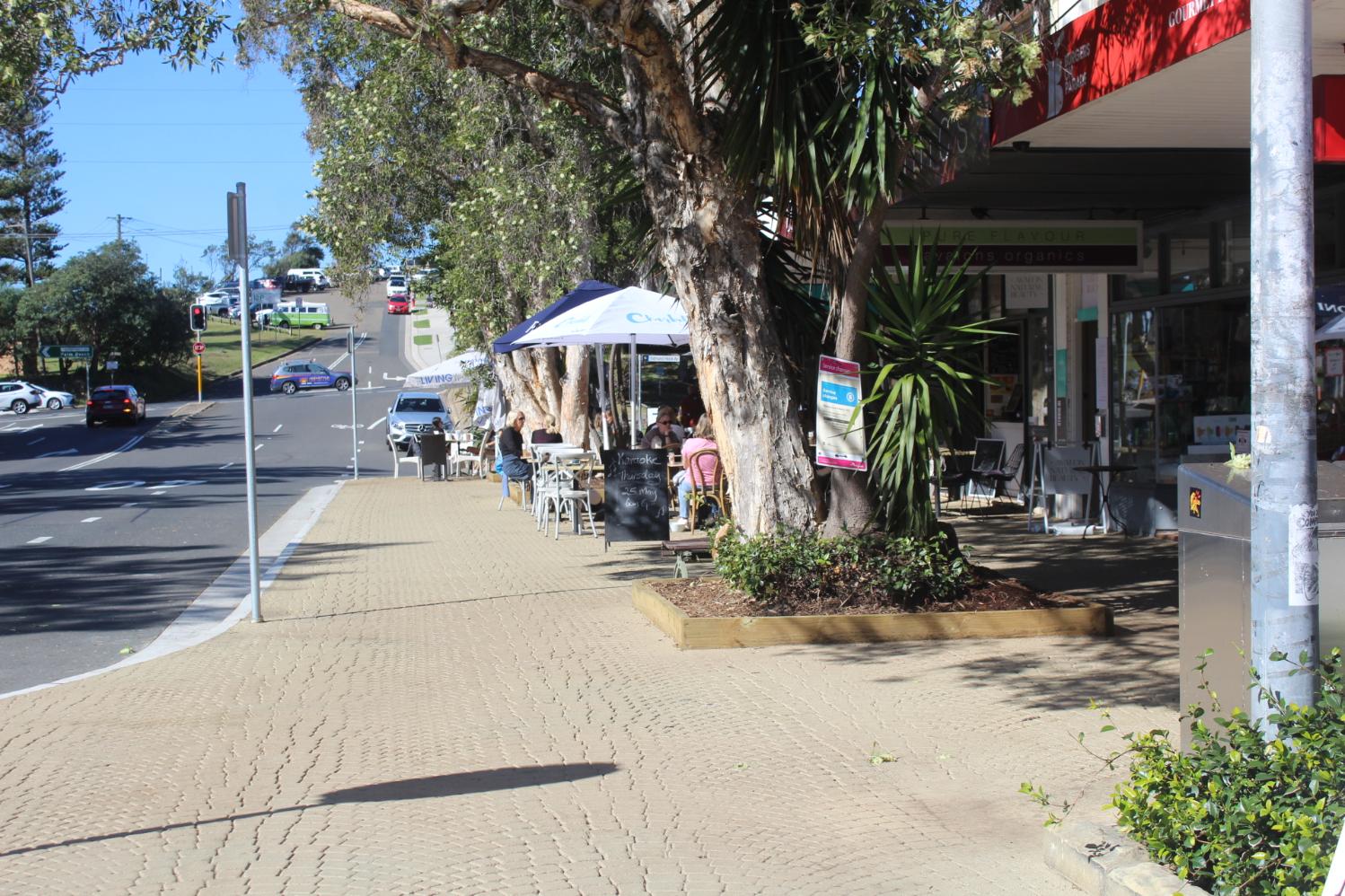 The eastern end of Avalon Parade, a popular young adult 'hang-out' place, is soon to be the site of a vapes store.
Pittwater MP Rory Amon has called for immediate measures to stamp out the rise of vapes use among younger residents in the NSW Parliament last week.
The discussion of the inappropriate placement of vapes stores where our children and young adults gather continues in our community, with parents and grandparents, teachers and carers already seeing the impacts of yet another nicotine product on the next generation.
''To support concerned parents and teachers, and ensure our laws are enforced, the Government should implement the following measures urgently: an undercover blitz on stores and individuals selling vapes to children; increasing fines by 10-fold on those who sell vapes to children, which would increase the fine on individuals from $11,000 to $110,000 and the fine on a corporation from $55,000 to $550,000, a strong message which would help change behaviour; an immediate media campaign regarding increased enforcement action, and an education campaign targeted at kids; and the immediate rollout of vape detectors in all New South Wales schools. Those measures can be implemented now. '' Mr. Amon said on Tuesday August 22
''Each week my office receives calls and emails from worried parents, teachers and community members about the rise of vaping amongst children. It is well known that vaping is becoming more common among kids. That is deeply concerning. Vaping threatens not only kids' health but also their education. Research indicates that between 20 per cent and 60 per cent of high school students have vaped, including children as young as 11 years old. Many of those children are already addicted to vaping, with teachers reporting that some students are unable to wait until the end of the day, or even lunchtime, instead vaping inside the classroom.'' the Member for Pittwater stated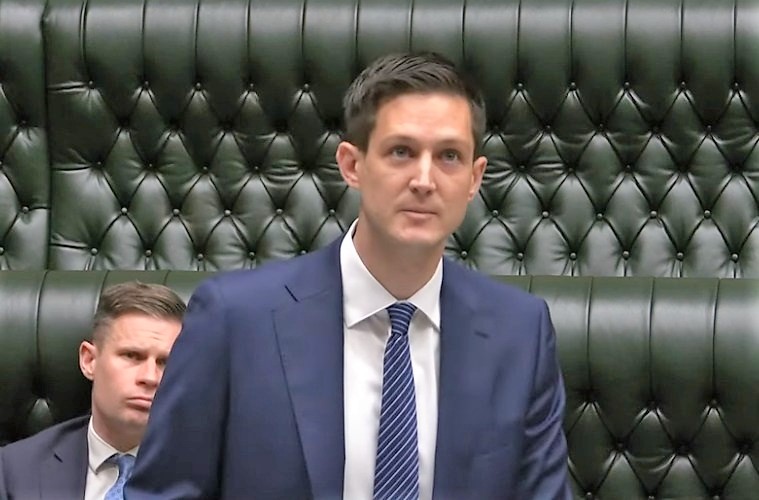 Pittwater MP Rory Amon
In December 2022 Federal Health Minister Mark Butler announced a new range of measures to re-ignite the fight against tobacco and start a new phase of tobacco control in Australia.
The new package will extend and tighten the intent of plain packaging by standardising the size of tobacco packs and pouches and limiting the design and look of cigarette filters. It will limit the use of appealing names on tobacco products, such as 'organic,' that falsely imply they are less harmful. Instead of their current clean white appearance, in another world-first, cigarette sticks are also to become an unpleasant colour such as brown or dark green.
The initiatives will also update current graphic health warnings to include all the diseases now established as caused by smoking that consumers have a right to know about, and introduce pack inserts that provide practical tips to quit and information about quitting services. Warnings will also appear on individual cigarette sticks, so the stark reminder of risk would be brought to the moment of smoking itself.
The package goes further by banning the addition of menthol and other flavourings. This is welcomed by the Cancer Council and health advocates as these additives make tobacco easier to smoke, especially for young people.
Other provisions of the package will modernise tobacco advertising restrictions to include digital media. And the government announced the review of options for tightening regulation of e-cigarettes in Australia.
''Today I announce that the Therapeutic Goods Administration will kick off a public consultation process on nicotine vaping products. We need to understand where the current regulatory framework falls short, and what action governments can take to move the dial across four main areas:
Firstly, changes to border controls for nicotine vaping products to curb the unlawful supply of those products in Australia.
Secondly, pre-market TGA assessment of nicotine vapes to create a regulated source of products to encourage doctors to prescribe, and pharmacies to supply, and vaping consumers frankly, to purchase safer and quality assured products lawfully.
Thirdly, strengthening the product standard to make them unattractive to children and to adolescents by addressing things like labelling and flavours, learning from the lessons of the past 10 years in tobacco.
And fourthly clarifying the status of nicotine vaping products as therapeutic goods to ensure that any vaping product containing nicotine is captured by that regulatory framework.
That public consultation will be open until 16 January next year.'' Mr Butler said
On May 2 2023 Minister Butler confirmed a range of measures the Australian Government would be undertaking to address vaping among young adults.
'''The Albanese Government is taking strong action to reduce smoking and stamp out vaping – particularly among young Australians – through stronger legislation, enforcement, education and support.'' the Heaht Minister announced
''The 2023–24 Budget will include $737 million to fund a number of measures to protect Australians against the harm caused by tobacco and vaping products.
These measures complement the development of new proposed national tobacco control legislation first announced by the Government in
November 2022
.
Following public consultation led by the Therapeutic Goods Administration in December 2022, the Government proposed stronger regulation and enforcement of all e-cigarettes, including new controls on their importation, contents and packaging.
The Government will work with states and territories to stamp out the growing black market in illegal vaping, including to:
stop the import of non-prescription vapes;
increase the minimum quality standards for vapes including by restricting flavours, colours, and other ingredients;
require pharmaceutical-like packaging;
reduce the allowed nicotine concentrations and volumes; and
ban all single use, disposable vapes.
The Government will also work with states and territories to close down the sale of vapes in retail settings, ending vape sales in convenience stores and other retail settings, while also making it easier to get a prescription for legitimate therapeutic use.
The Budget included $63m for a public health information campaign to discourage Australians from taking up vaping and smoking and encourage more people to quit. Another
$30m was allocated to be invested in support programs to help Australians quit, including through enhanced nicotine cessation education and training among health practitioners.
''As governments at all levels work to stamp out the growing black market in illegal vaping products, measures will also be needed to prevent young people from trading their vapes for cigarettes.''
Minister Butler said
"Young people who vape are three times as likely to take up smoking. So is it any wonder that under 25s are the only cohort in the community currently recording an increase in smoking rates?"
"Vaping is creating a whole new generation of nicotine dependency in our community. It poses a major threat to Australia's success in tobacco control and the Albanese Government is not going to stand by and let this happen."
"Vaping was sold to governments and communities around the world as a therapeutic product to help long-term smokers quit. It was not sold as a recreational product - especially not one targeted to our kids but that is what it has become."
"After nine years of delay and inaction by the former government, the gains of Labor's world-leading plain packaging reforms have been squandered."
"Australia needs to reclaim its position as a world leader on tobacco control."
"These reform measures will help protect the health of Australians, while reducing the pressure on our health system and critically it will help to achieve a reduction in smoking rates to 5 per cent or less by 2030."
At a local level
residents have forwarded photos and concerns of 'vapes' retailers opening in areas frequented by younger residents, particularly around bus stops or pavement areas where young adults will 'hang out' together before and after school and on weekends.
Parents are calling for more scrutiny by those granting these leases, and those serving in the State and Federal health departments to ensure these locations cannot be used to target teenagers by the 'vapes' industry, which their chosen locations and signage would infer.
A 2020 study found that ''Findings suggest that, in some MSAs, vape shops and convenience stores may target youth and lower income populations.''
''Let me be clear, these remarks are not about adults who vape. That is a separate matter. '' Mr. Amon said
''This is about keeping our kids safe. It is clear that the Government must do more to address the epidemic of vaping amongst children. I am concerned that violations of the Public Health (Tobacco) Act 2008 are becoming more common. Any form of vaping is illegal for kids in Australia and New South Wales, yet research indicates that nearly 80 per cent of children believe it is easy to obtain a vape at a shop or online.
Vapes containing nicotine are meant to be illegal in New South Wales, but a lack of transparency regarding the contents of vapes means children are unknowingly damaging their health and developing addiction. Under section 16 of the Public Health (Tobacco) Act, advertisement of vapes is illegal.
However, many shopfronts display the word "vape", unchallenged by the Government. This must be stopped. Vaping is a serious issue, which requires laser-focused action. I implore the Government to take immediate action to prevent children from vaping.''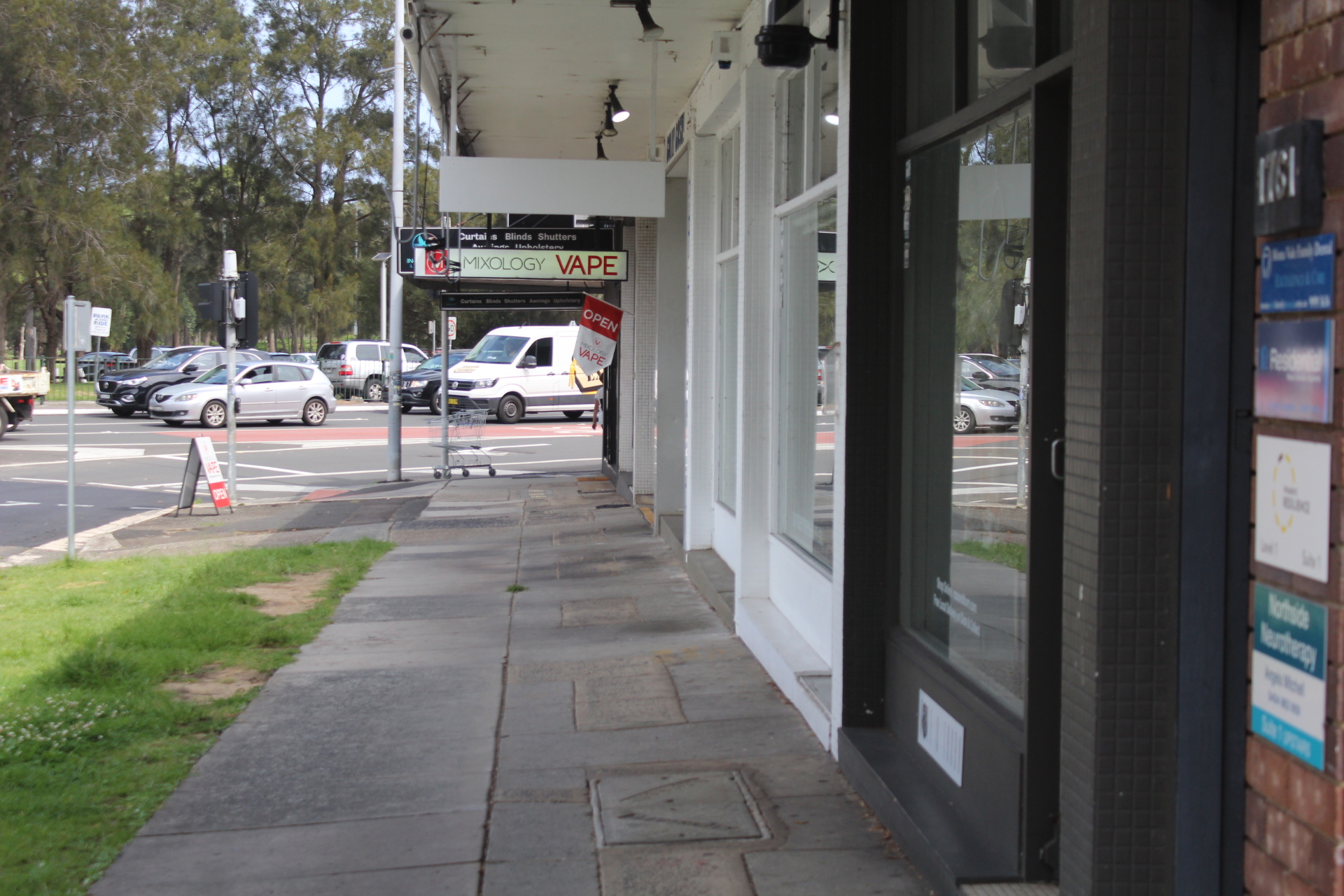 signage for a vape store at Mona Vale, with a signboard that faces towards the main bus-stop where students