May 1 - 7, 2022: Issue 536

Volunteers Patrol Flags Come Down For 2021/2022 Surf Life Saving Season - Winter Opportunities For Training Or Doing Something For The Sea Commences For All Ages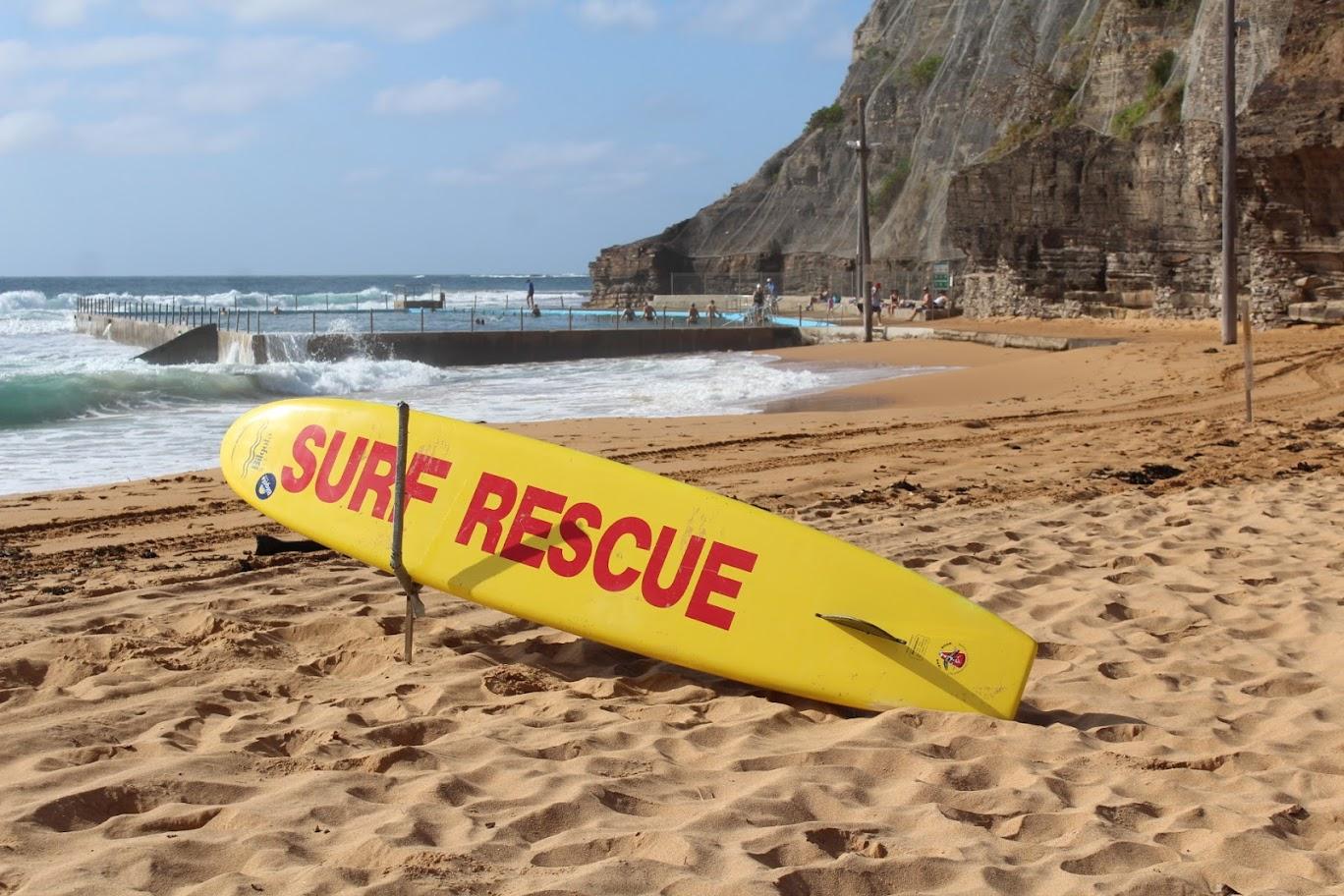 The red and yellow swimming flags came down on many local beaches on Monday 25 April.
Lifeguard patrols will continue at Dee Why and Freshwater Beaches until the end of May, with Manly patrolled 12 months a year.
Since September last year our beaches from Manly to Palm Beach had almost six million visitors, down from over seven million last summer. Our lifeguards together with our volunteer surf lifesavers successfully performed 795 rescues and provided first aid to 2,720 people.
Council's Beach Safety Manager, Clinton Rose said it wasn't surprising that beachgoer numbers were down given the storms and rainy weather over summer.
"It was great to see people out exercising, relaxing and having family time at our beaches," he said.
"Thanks to everyone who swam between the flags during the season.
"Now that it's cooler, we strongly urge people not to swim at unpatrolled beaches for their own safety. If you want to swim, head to a patrolled beach, use our rock pools or head to one of our aquatic centres which are open year-round."
Our areas fortunate statistics were not widespread.
A review of the 2021/22 Summer coastal drowning figures released on March 18, 2022 by Surf Life Saving Australia paints a grim picture, revealing that there were four coastal deaths every five days between December 2021 to February 2022.
Over the 2021/22 summer period, 74 deaths were recorded along the Australian coastline, of which 52 deaths were coastal drowning fatalities. This is the second highest number of summer coastal drowning deaths in the last 10 years, which represents a 9% increase from 2020/21 summer and a 16% increase on the 10-year average.
Surf Life Saving Australia's General Manager Coastal Safety Shane Daw ESM said that the tragic figures should be a stark reminder for those visiting the beach, particularly with the season not yet over, to always think about their safety around water.
"Tragically we have seen an increase in coastal drowning deaths this Summer, the second highest in the last 10 years and significantly above the 10-year average. With many beaches around the country still patrolling and some continuing through until after Easter and the school holidays, it is important for all beachgoers to play it safe around water."
Males continue to be overrepresented, accounting for 87% of summer drowning deaths, especially within the 15-39 and 50-69-year-old age groups who, in combination, represent two-thirds of summer drowning (27% and 40% respectively), with nine out of ten being male.
Swimming and wading was the number one activity at the time of death which accounted for 38% of coastal drowning deaths, while two-thirds of coastal drowning deaths occurred at the beach (65%). Tragically, more than 70% of coastal drowning deaths occurred further than 1km away from a surf lifesaving service.
"Once again this summer, we have seen that swimming and wading was the number one activity at the time of drowning, with a majority of coastal drowning deaths occurring at the beach and further than 1 kilometre from a Surf Life Saving service," Daw said.
"A large proportion of these coastal drowning deaths involved rip currents with one in five drowning deaths this summer attributed to rip currents – this number is also expected to increase once investigations have been completed.
"From previous research we know that most people cannot correctly identify a rip at the beach, and this poses the greatest risk when people choose to swim at an unpatrolled location and away from a surf lifesaving service.
"SLSA and surf lifesavers are asking the public to please swim at a patrolled beach during patrol hours so that we don't see this tragic number climb any higher," added Daw.
SLSA's BeachSafe APP makes it quick and easy to find the nearest patrolled location and also gives beachgoers easy to understand safety information to keep themselves and their loved ones safe. 
To understand more about coastal safety, how to keep yourself safe and to find your nearest patrolled beach, please visit www.beachsafe.org.au or download the BeachSafe APP.  
A Range Of Opportunities To Grow Your Skills Over Winter Through Your Local Surf Life Saving Club
Over Winter local clubs will be competing in the 2022 Sharkskin NSW IRB Series and entries are now open for all Premiership Rounds and the NSW Championships. Round 1 kicks off at Terrigal SLSC on the weekend of 14-15 May, with entries closing Sunday 8 May! Enter here: https://bit.ly/3OBLAUi
The NSW IRB Series allows members to train and hone the skills that save lives on our beaches during the off-season.
A range of other training is also offered through local clubs; everything from First Aid to Resuscitation can be found through contacting your local surf club. Whether you want to get more active in surf sports or are more suited to doing volunteer administrative work, this is a great way to 'give back' and get involved in your local community.
At Whale Beach SLSC for example: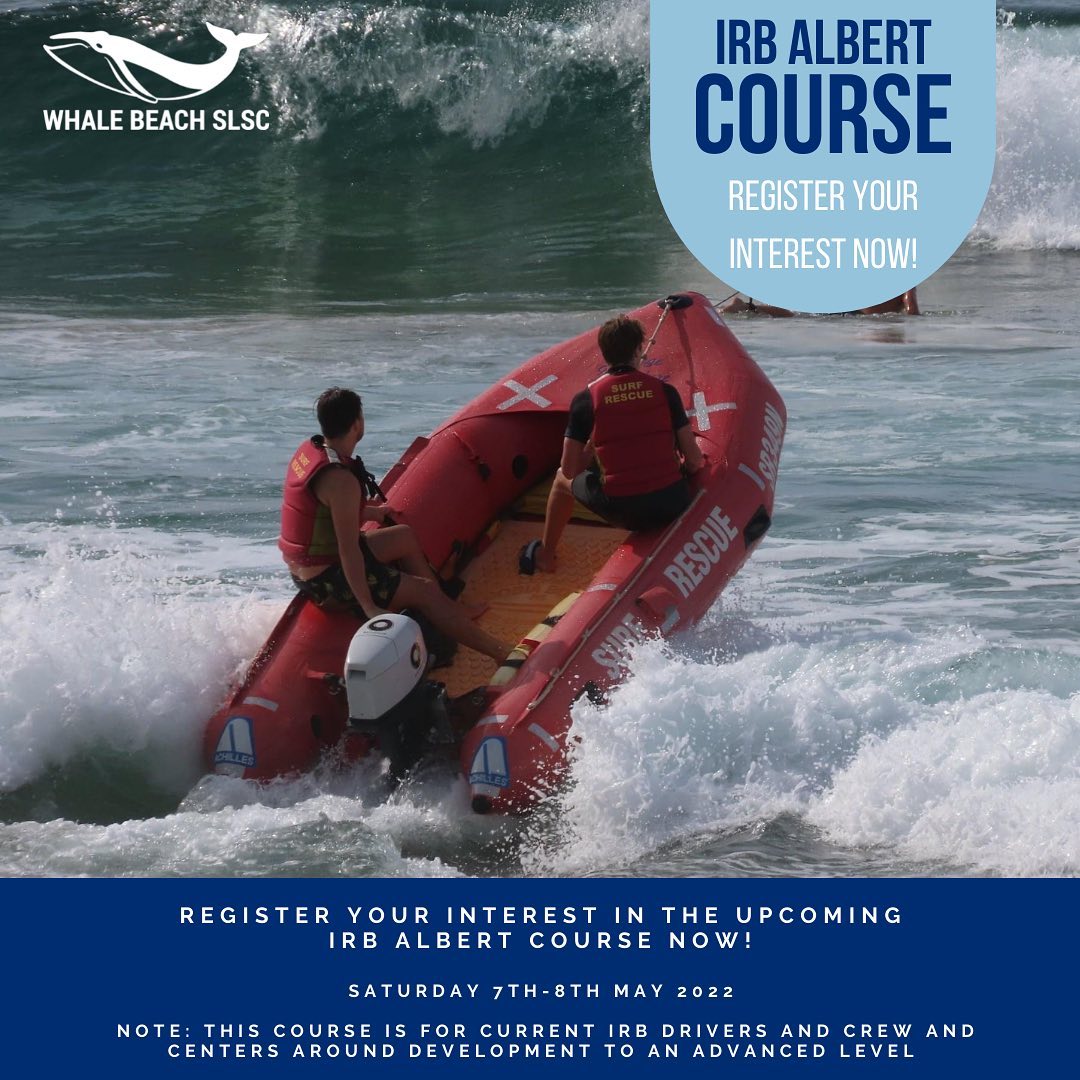 Or there are opportunities for those already Members to get involved in the Surf Life Saving NSW Lifesaving Development Camp in July 2022. The camp, for surf life savers aged 16-21 years, focuses on developing and enhancing the knowledge and skills of young people, while at the same time preparing them to take on more roles and responsibilities within their club.
Interested? Register here: bit.ly/37KxE9X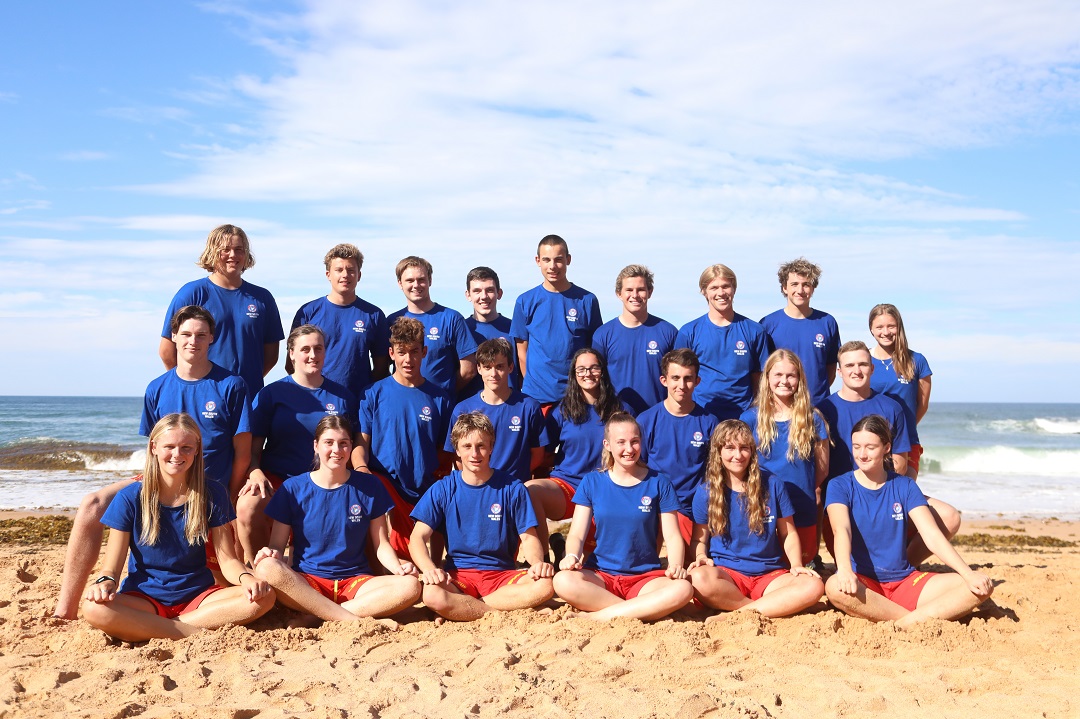 Or say hello to the northern beaches contingent of this year's SLS Youth Opportunity Makers.
This program, facilitated by SLSNSW, brings together young surf lifesavers to connect with each other through a series of discussions and activities. Participation in this program broadens their understanding of surf life saving opportunities and pathways and the sharing of youth-led, innovative ideas.
Henry McGilchrist, Avalon Beach Club member, former participant and now YoM facilitator, says, "Many of these young, high school-age leaders are already advising Club boards and have representation on special committees that aim to improve emergency response training for members, make all aspects of club life more environmentally sustainable and increase youth retention."
If you would like to know more about the ABSLSC youth program and opportunities in surf life saving for teens, get in touch via: office@avalonbeachslsc.com.au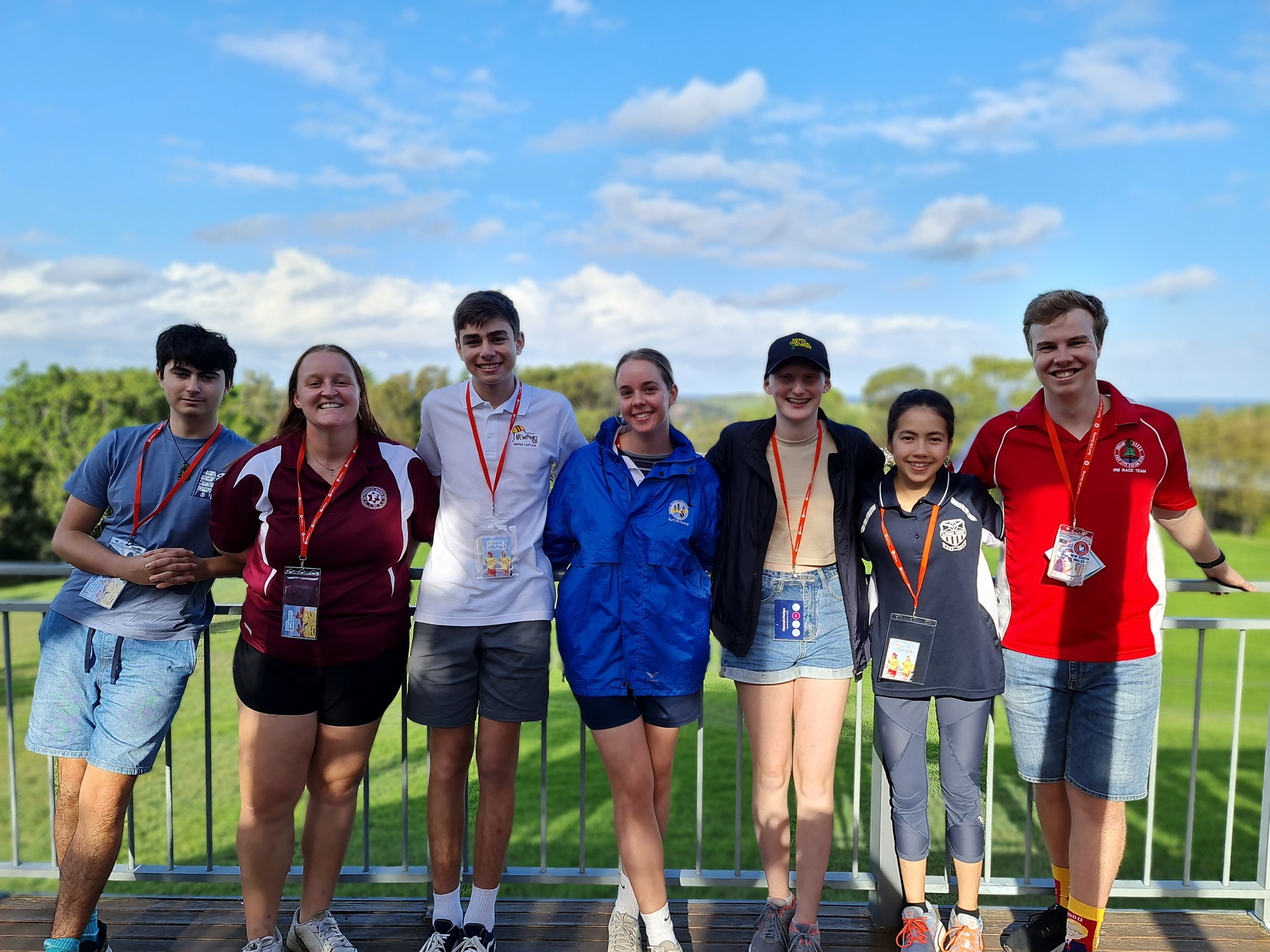 You could also Take3 for the Sea, a new environmental program giving Surf Life Saving clubs across NSW the unique opportunity to get on the front foot in the fight against litter and plastic pollution has launched state-wide, following an extensive trial period on the South Coast.
Piloted by Shoalhaven Heads SLSC, Sussex Inlet SLSC and Basin Community Nippers Clubs last year, the 'Take 3 For The Sea' Surf Life Saving Club Program empowers clubs and their communities to be part of the solution to litter and plastic pollution – an issue of global importance.
Through their new online resources and educational videos, the program aims to educate on the impact of plastic pollution on coastal and marine environments, and provide tangible, actionable solutions.
"To date, Take 3's SLSC program has been delivered to more than 40 surf clubs around Australia, and has seen major positive impacts as a result," Take 3 For The Sea CEO, Sarah Beard said.
"We've cleaned 1.7 million square metres of beach around Australia and removed 9,700 tonnes of rubbish from those sites.
"Take 3 expects to see these impacts multiplied greatly in the years to come, thanks to the accessibility of the new program's online format."
The Program is built around five key pillars – educating clubs on litter in the environment, teaching them how to run their own beach clean-up, teaching them how to create and apply litter reduction ideas, implementing litter enforcement, in conjunction with the local council and the Hey Tosser! Campaign, and the importance of data collection.
Clubs can commit to one of four levels – bronze, silver, gold and 'Local Litter Champions' – and will be supported by local council and the Environmental Protection Agency (EPA).
"The support from the EPA's Community Litter Grant to take our SLSC program online is testimony to the huge success the Take 3 SLSC program has already experienced across the state, particularly here in the Shoalhaven, with the ongoing backing from the Shoalhaven City Council," South Coast Take 3 Ambassador, Monica Mudge said following the successful pilot in the region.
"This program is a great way to connect with your local council. The Shoalhaven City Council supported surf clubs with their Take 3 projects by providing murals, signage and support."
Newport SLSC was one of the first clubs to join the Program, led by Ironwoman and club athlete, Lizzie Welborn.
Lizzie believes it's important to be passionate about doing your part for the environment.
"At Newport, we are very passionate about protecting our precious beach," she said.
"It has given us so much, so we want to ensure that we are giving back to it."
Interested clubs can visit the Take 3 website at www.take3.org or email slsc@take3.org
Below runs a few insights from our local clubs from the last days of the 2021/2022 Patrol Season.
Around The Local Surf Life Saving Clubs 2021/2022 Patrol Season Wrap
At North Palm Beach Surf Life Saving Club Wendy Tulip has just finished her last patrol for the 42ND SEASON in a row at North Palmy. Yes, you read that correctly!!!; 42 Summers patrolling our beach.
Wendy obtained her Bronze Medallion in 1980, the first year women were allowed to obtain this qualification. Some may remember that back then a belt swim was part of the exam.
Wendy is a Life Member of NPBSLSC club and may well be one of the longest active females in SLS to consecutively patrol at the same surf club.
Please join us in thanking her for her Vigilance and Service,
Have a great break Wendy and see you next year...number 43!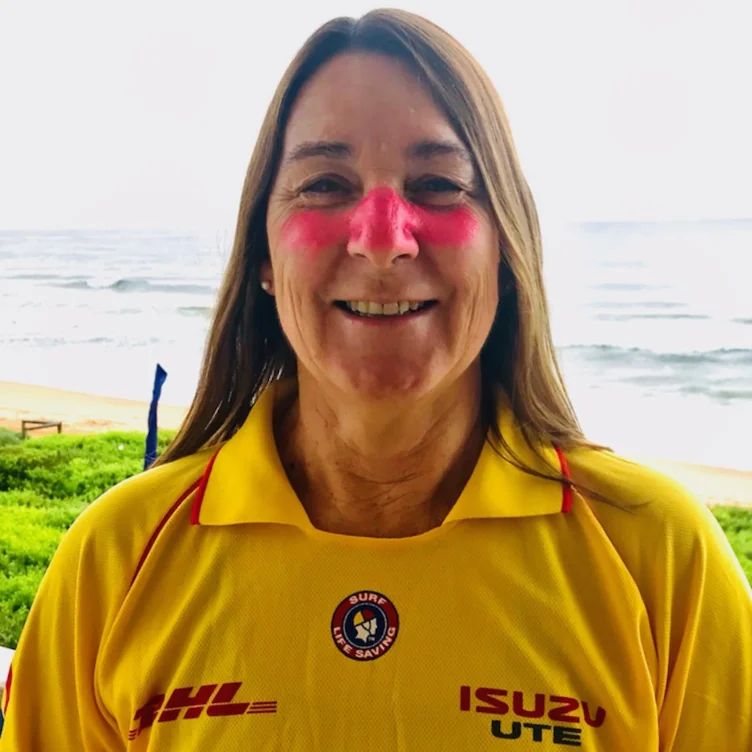 Wendy. Photo: NPBSLSC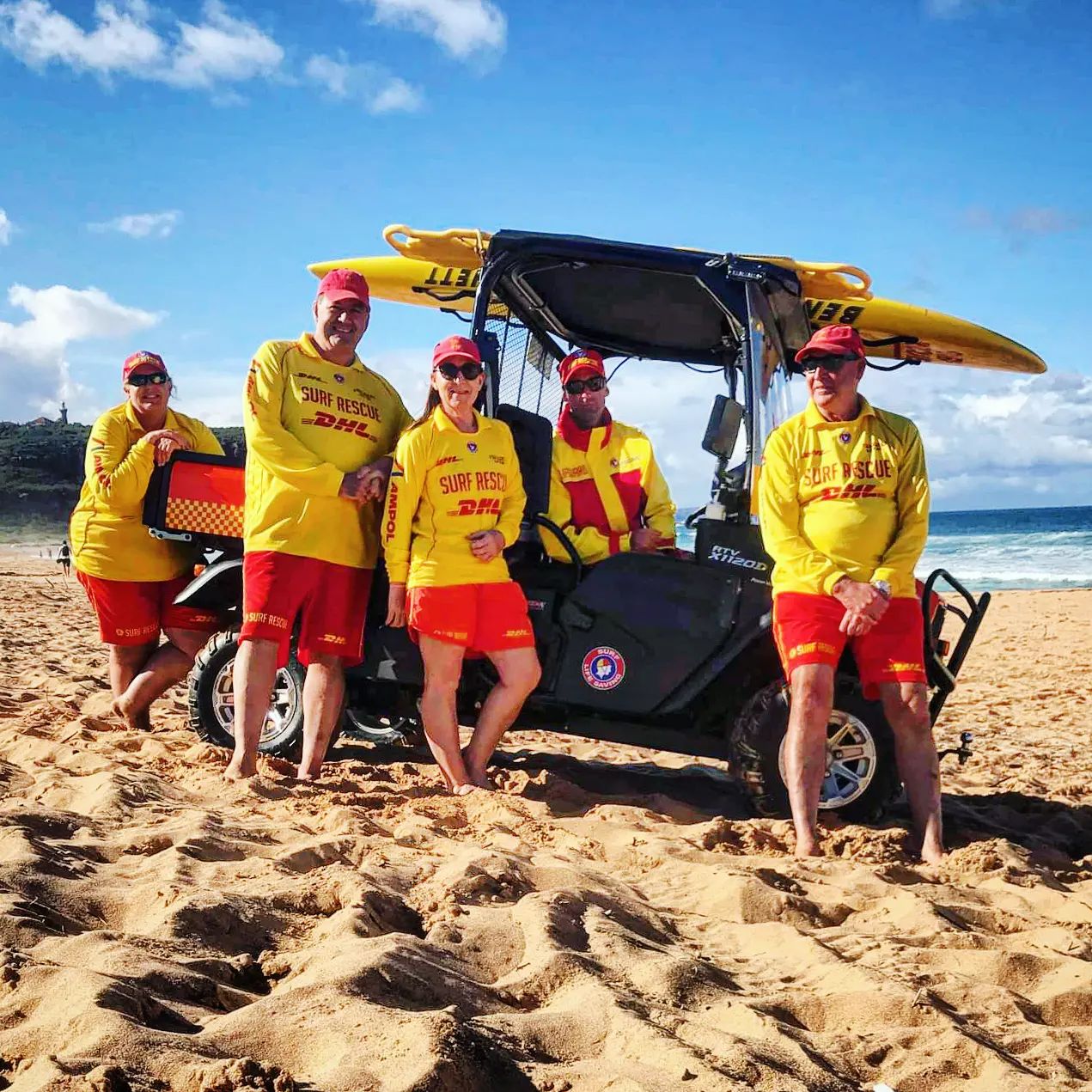 And that's a wrap for the season for Patrol 3 and a lovely sunny day to finish off! - April 24, 2022. Photo: NPBSLSC

Avalon Beach SLSC:
Avalon Beach SLSC's newest lifesavers smashed their Bronze Medallion assessment this long weekend, April 23-25.
Congratulations to these champs: Arabella Cox (Newport SLSC), Ava Roberts, Finn Arnold, Jasmin Robinson, Kai Calleja, Luciano Franco, Max Molloy, Sam Cooper, Stirling Stewart and Zoe Warrener.
Squad members Georgia Goudie and Layla Eves will be assessed when they return from holidays.
Shout out to squad trainer, Dave Roberts who has been training Surf Rescue and Youth Bronze squads at Avalon Beach for at least ten years. That's a lot of teens to inspire and educate - you're a legend Dave.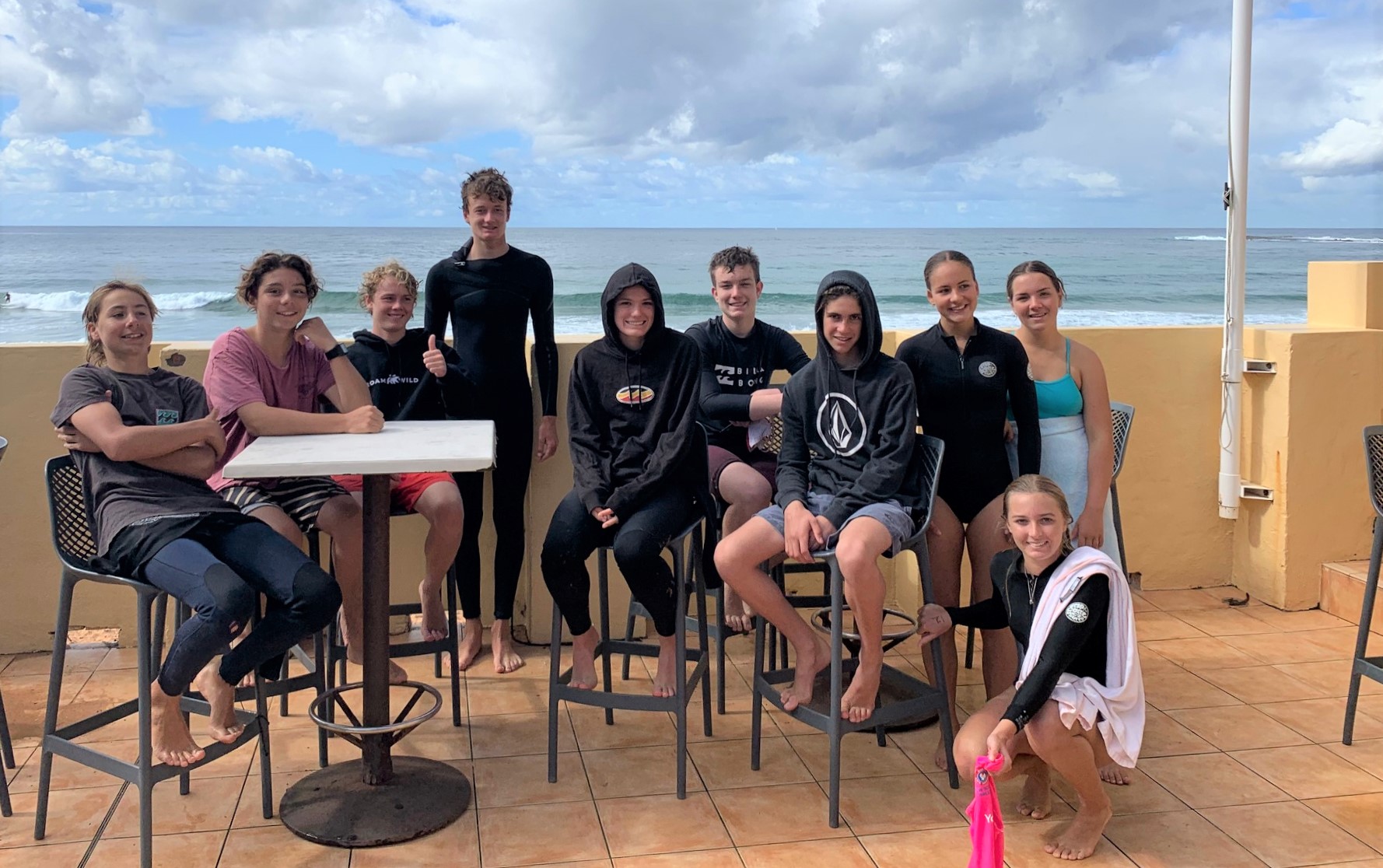 As we lower the flags for another season we say Thank YOU to each and every patrolling member for giving your time and expertise to serve this fabulous Avalon community and keep our beach safe.
Special mention to our Club Captains, Nick Sampson and Jason Dale, as well as our Club Trainers, led by Michael King, who coordinate and educate all our patrol teams. A season, not without its challenges, but one to be proud of. EG: Dramatic Rescue Of 3 People By Avalon Beach SLSC After 35 Ft Power Cruiser Capsized and Sank Off Careel Head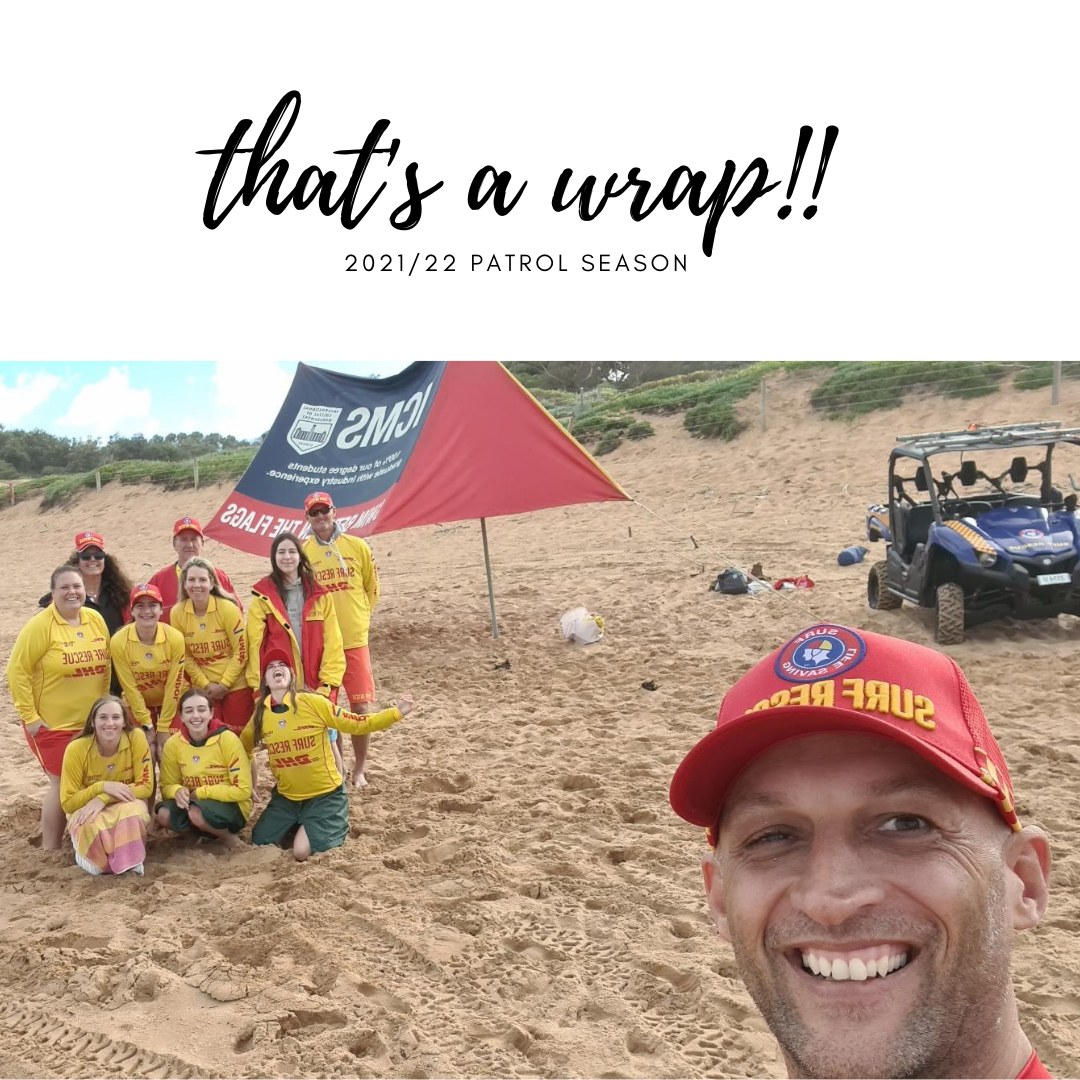 Bilgola SLSC:
This weekend sees in the end of the 2021/22 patrolling season with flags being lowered at 4 pm on Anzac Day for the winter period.
Before we lower the flags on Monday, we held our second Anzac Day march past at 8.45 am and it was great to see so many members there to reflect on the sacrifices made by others for us all to enjoy the lifestyles we cherish.
I would now like to take a moment to reflect upon all the valuable hours our volunteer patrollers have contributed to the safety of beach goers this season. Every volunteers' effort to fulfil roster commitments and callouts when we are short as well as emergency callouts makes this a great club! Thank you from your Committee!
In addition to our patrollers is the efforts of the Nipper Committee, Age Managers, BBQ workers and water safety folk who have had to deal with split sessions and additional time commitments to ensure our Nippers learn the basics of living and enjoying a surf environment. Finally, thank you to the volunteer bar staff, our Club Co-ordinator, Kylie and Caretaker, Zac for their efforts during the season.
I look forward to seeing you at the Presentation Night and AGM that will be held during the off season.
Pete Fenley
President, Bilgola Beach SLSC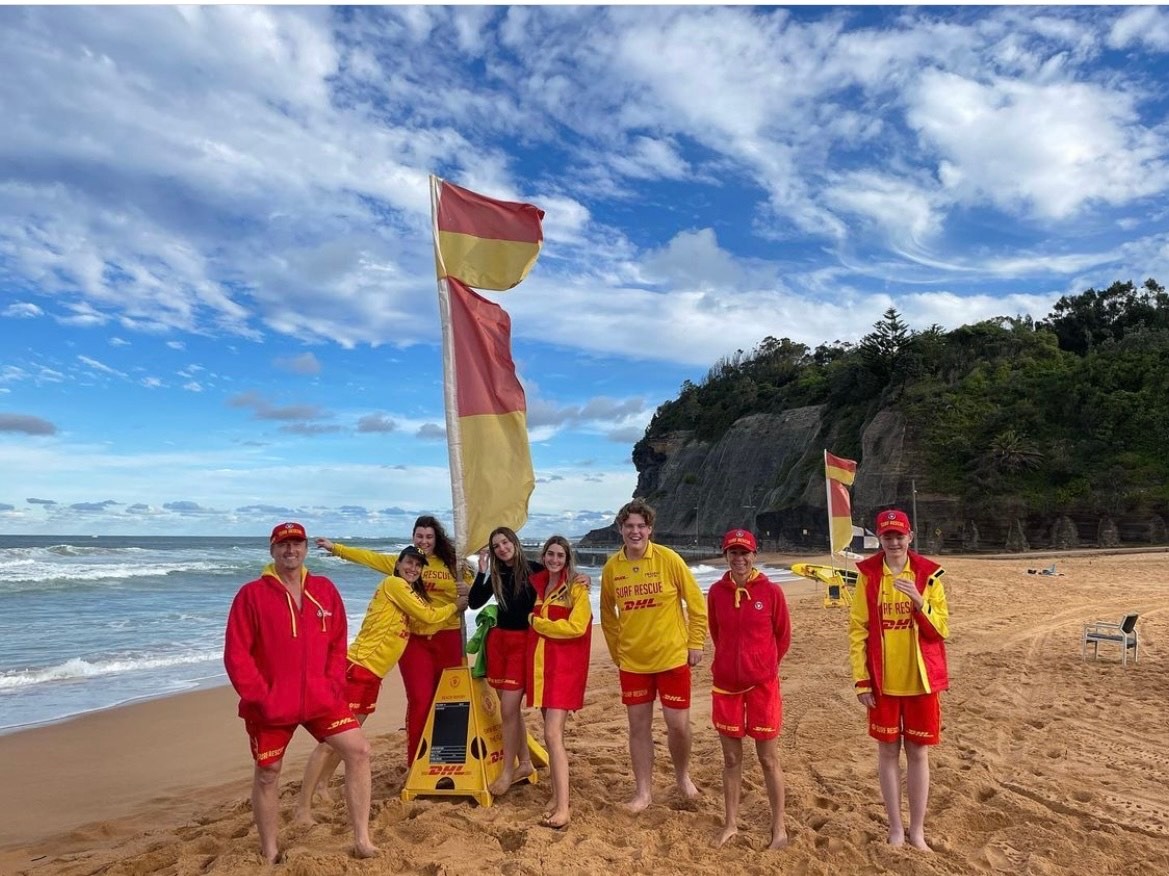 last Patrol on Bilgola Beach for the 2021/2022 Patrol Season. Photo: Bilgola Beach SLSC
Newport SLSC:
2022 is the 4th time we have finished in 2nd place on the Opens club point score since 2015 – that's a remarkable achievement!
Youth Aussies
The highlight was Bella Cox winning the Under 15s Champion Lifesaver event and earning framed cap number 92!
Masters Aussies
Every lifesaving, beach and water competitor came away with at least one medal!
Rebecca Capell, gold: 40-49 Champion Lifesaver (also silver in Open Patrol Competition)
Guyren Smith, bronze: 50+ Champion Lifesaver (also silver in Open Patrol Competition)
Brett Budd, bronze: 60-64 yrs Beach Sprint | silver: 200 yrs min Male Beach Relay
Stephen Hatch, gold: 40-44 yrs Beach Sprint | silver: 200 yrs min Male Beach Relay
Tristan Conn, gold: 40-44 yrs Beach Flags | silver: 40-44 yrs Beach Sprint | silver: 200 yrs min Male Beach Relay
Ted Smithies, gold: 70-74 yrs Beach Sprint | silver: 200 yrs min Male Beach Relay
Nick Carroll, gold: 60-64 yrs Iron
Luke Jones, silver: 35-39 yrs Double Ski | bronze: 130 yrs Ski relay | bronze: 130 yrs Taplin relay (also gold in Open ski relay)
Greg Tobin, silver: 35-39 yrs Ski | silver: 35-39 yrs Double Ski | bronze: 130 yrs Ski relay | bronze: 130 yrs Taplin relay (also gold in Open ski relay)
Ashley Brown, bronze: 45-49 yrs Surf Race | bronze: 130 yrs Taplin relay
Pat Quinlan, bronze: 130 yrs Ski relay
Darren Warrener, bronze: 130 yrs Taplin relay
Amanda Lehman, silver: 45-49 yrs Board Rescue | bronze: 45-49 2 km Beach Run
Jan Proudfoot, silver: 45-49 yrs Board Rescue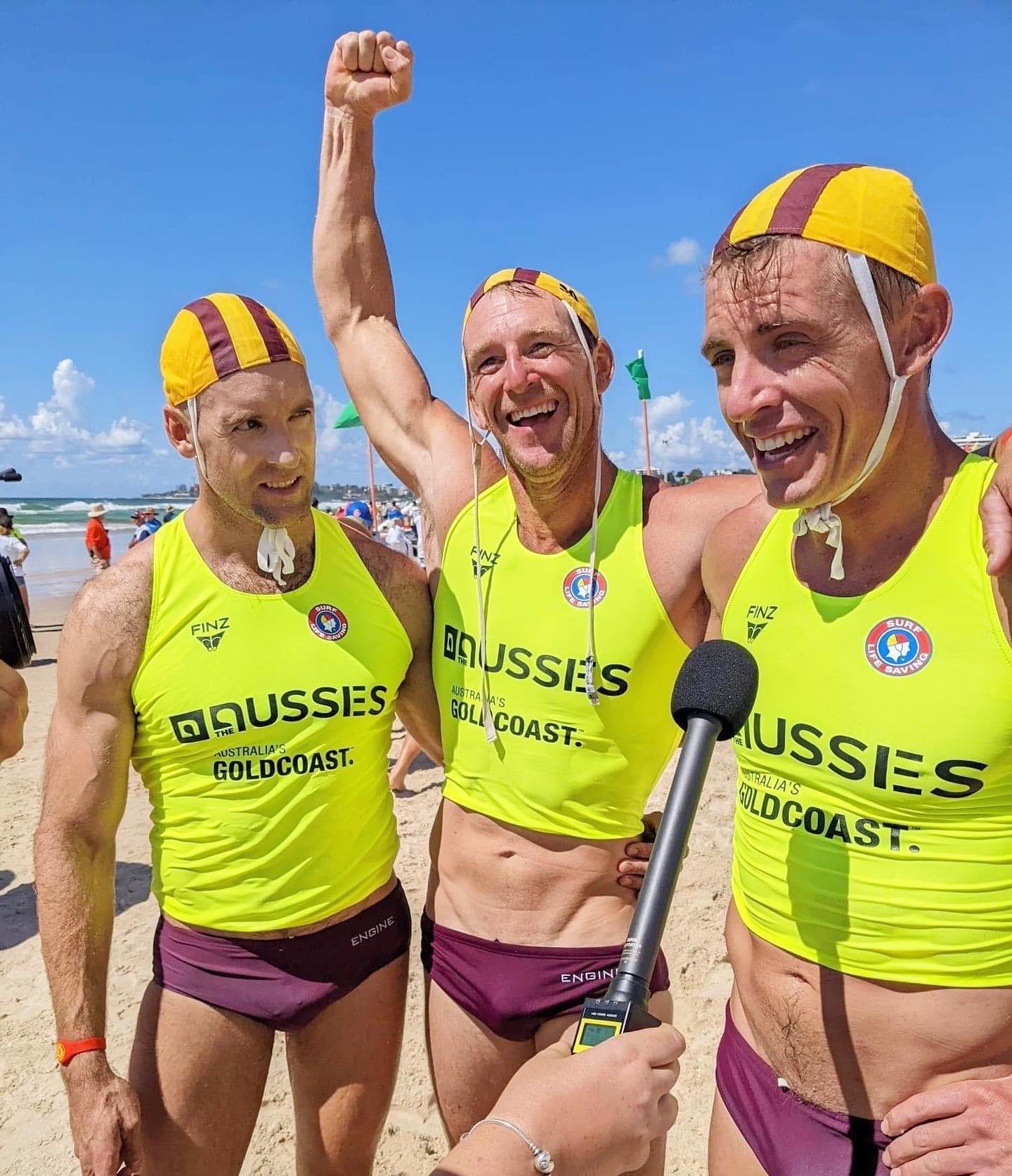 Opens Aussies
Congratulations to Greg Tobin for earning framed cap number 93 and Harrison Taurins for cap number 94.
Overall our Opens won 10 golds, 11 silver and 8 bronze.
Surf Boats by Michael King
Aussies started a week ago, Wednesday, 6 April, with the Masters and for a change, they had the best of the conditions. SLSA had seen what was coming, so the whole event was moved to Nth Kirra. Well, the water events were at Nth Kirra, and boats were further along the beach at Bilinga. Two very different venues, more of that later.
The OC; Jack, Bags, Otmar and Torro, with Rob sweeping rowed out and back three times, stayed relatively dry and got a couple of nice long runs. Just missed the final – perfect.
The first of the schedule changes were made on Thursday. They decided to run 23s and 19s all the way through, the problem we had was that our juniors weren't arriving until 0930. Anyway, they made it and had an interesting day, Jake the bowman hanging by his speedos on the rowlock was a highlight. They did get belted in between some really solid rowing, just missing the cut. Ellis' u23 girls, 'the Nemos', all managed to improve their swimming and rollover recovery technique and unfortunately from three races bothered the finish judges just once.
Friday morning the surf was bigger again. Magicseaweed had Nth Kirra at 2-3 ft, Bilinga at 5-7ft which was the same as Kurrawa. A gnarly first break, long gutter then a filthy outside bank – not very wide, but swells jacked up and dropped hard. Then, of course, there was the wind, 20-25 knots from the SE. A warmup and just one round for the open women 'Thunder', the race after ours only two boats finished out of five. The open men, 'Hellfish', got belted on the edge but still finished. Then the officials decided to wait until the tide came in, then waited again, then finally let us go home.
Saturday was bigger again and the boys were flying, getting through to Sunday. Open women held over and reserve women still twiddling their thumbs since Thursday. A nasty accident in the other area stopped racing for the day.
As predicted the swell dropped a bit and the wind swung around offshore on Sunday morning. The Ressie girls, 'Catfish', finally got a start and handled to conditions beautifully, making the top 12 before ending up under a block of flats. The Hellfish also came to grief in the round of 12, belted in the shore break not once, but three times, breaking the bow oar punching through the last one. Really disappointing – it was looking like their Aussies. The Thunder made the top eight, by way of a back shoot on the back bank, then breaking an oar out there in the next race. Unfortunately, in that semi, they got stuck in front of the back bank and couldn't go while the other end snuck over the shoulder.
Another Aussies done. Thanks to all the crews for a great effort in what has been an extremely challenging season; covid, iso, storms, rain, wind and carnivals cancelled. Plenty of good vibes in the tent and plenty of help moving boats, great stuff Team Newport.
VALE Ted Bruce
This Season we lost Ted Bruce. Ted has been a member of NSLSC for 44 years, over which time he has contributed an enormous amount and has been a treasured friend to many. His family invited all those who knew Ted to attend a memorial in his honour to farewell and celebrate his life at the clubrooms on Thursday 10th March, 2022.
Clean Up Our Beach
Patrol 5 took the opportunity of the closed beach to celebrate Clean Up Australia Day! Thank you Patrol 5 for cleaning up not only the club sheds but the beach as well.
Newport Surf Club has been a hub for community engagement, with Members providing over 1,000 volunteer hours per year to keep our beaches safe. We thank all who have Patrolled our beach this 2021/2022 Season.
Our Annual Awards Celebration takes place May 21st 2022. After two years of online awards, it's exciting to be going back to Glen Street Theatre. We are delighted to announce that our MC will be Matt Burke (Australian former international rugby union player and sport presenter on Sydney's 10 News First).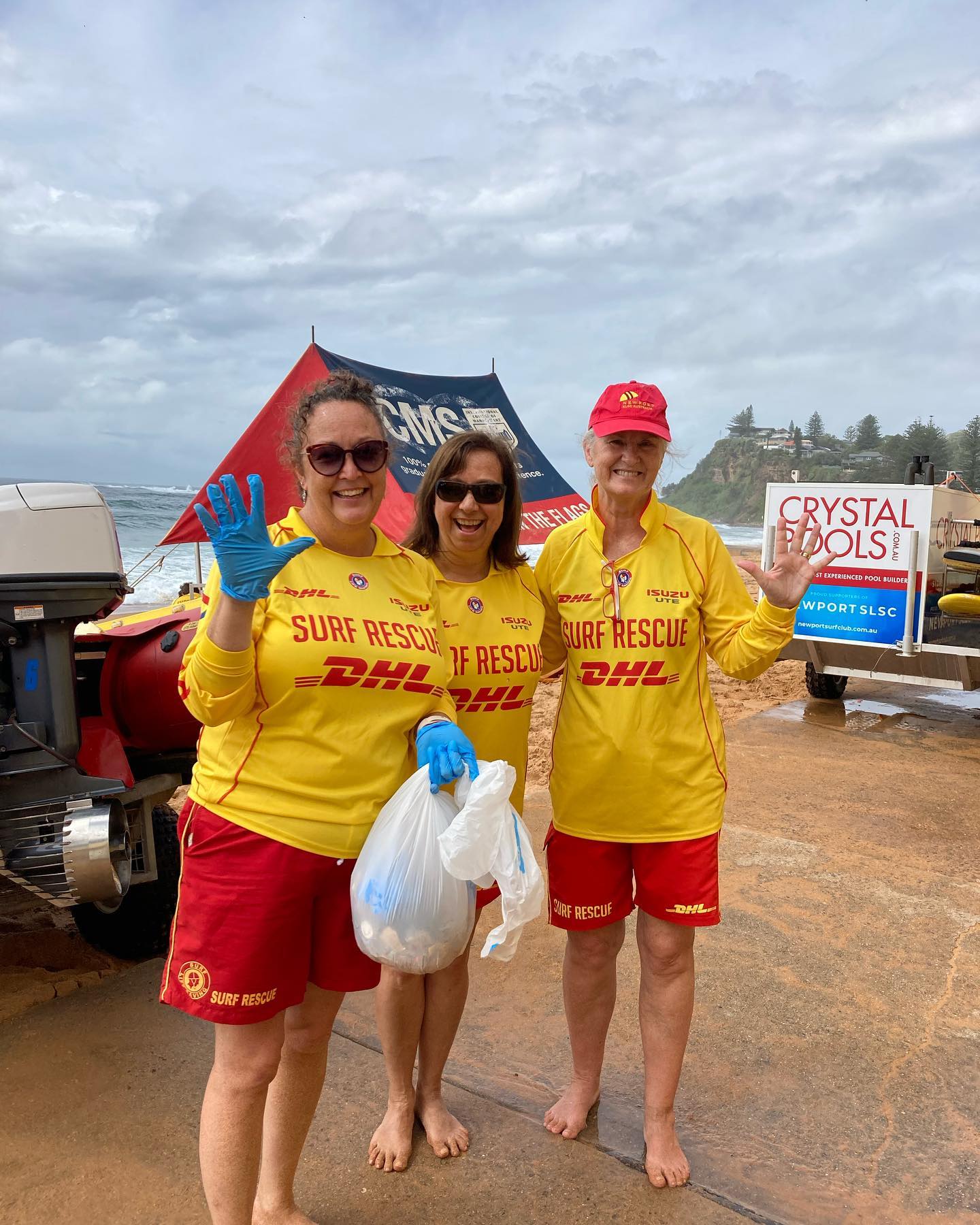 Assist during flood events
Newport Surf Life Saving Club March 3, 2022 - Over the past 2 days Newport has had members on call to assist with the recent NSW flooding event. Surf Life Saving NSW received requests from the SES to provide assistance with flood operations within NSW.
Our Team at Newport answered the call and have had a Duty Officer deployed to the Richmond/Penrith area as a Forward Commander for Surf Life Saving. Newport also had some of our highly skilled IRB team deployed to Nowra and Blacktown areas to assist the local communities. Thank you to everyone involved!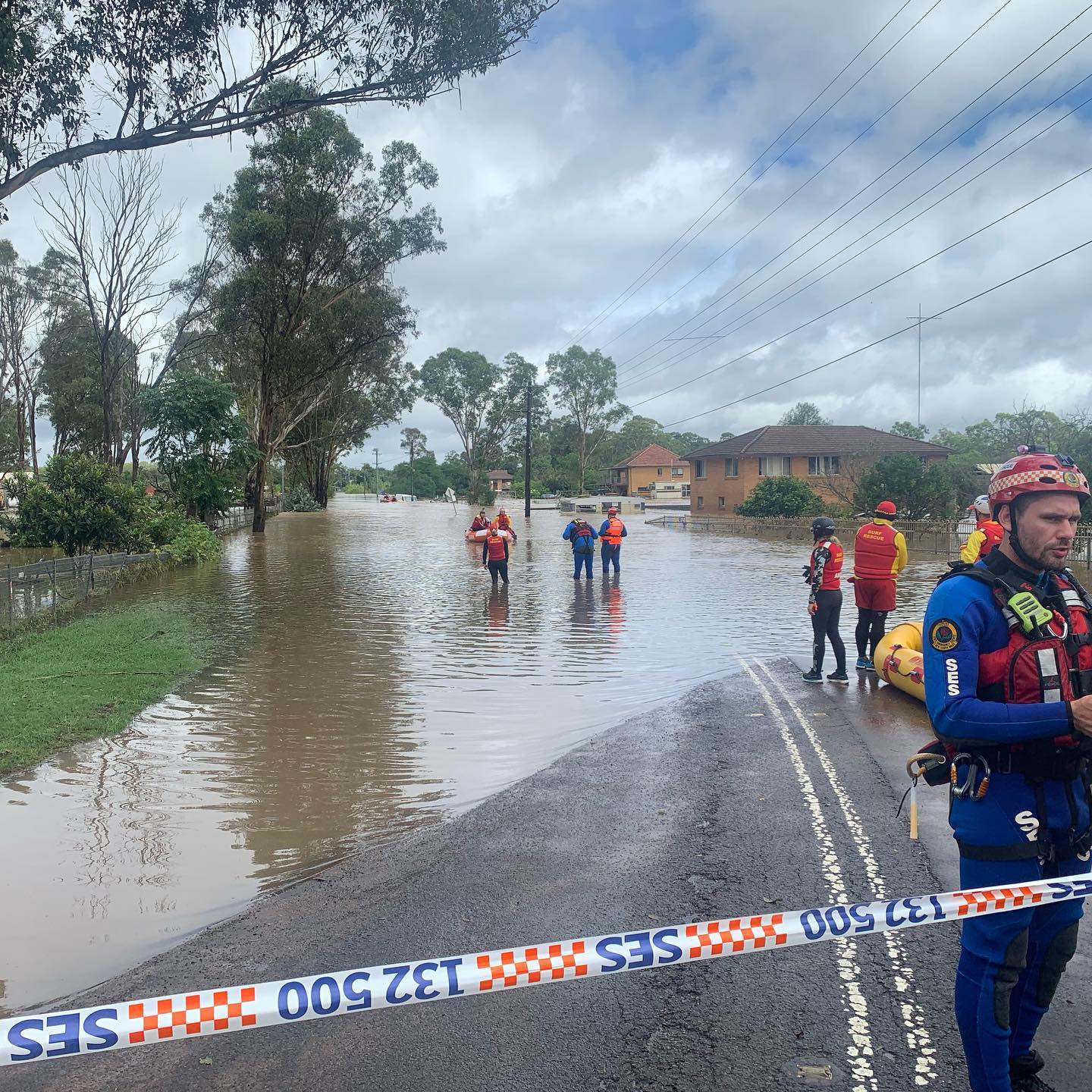 Bungan Beach SLSC:
Operating since 1953, Bungan Beach SLSC is located on Sydney's Northern Beaches (between Mona Vale and Newport) and is home to 150 active members who safeguard the beach. Patrols run on Saturdays, Sundays and Public Holidays from September to April.
We thank all Members who have particpated in keeping people safe on our beach this Season.
Bungan SLSC has a high calibre of trainers to help train you for any award from SRC, Bronze, ART to IRB crew/ drivers. We also offer a range of memberships including being an associate to gym to active membership!
Get in touch to start your training soon and join us patrolling the beach next season. Click link to join and become a member; https://www.surflifesaving.com.au/join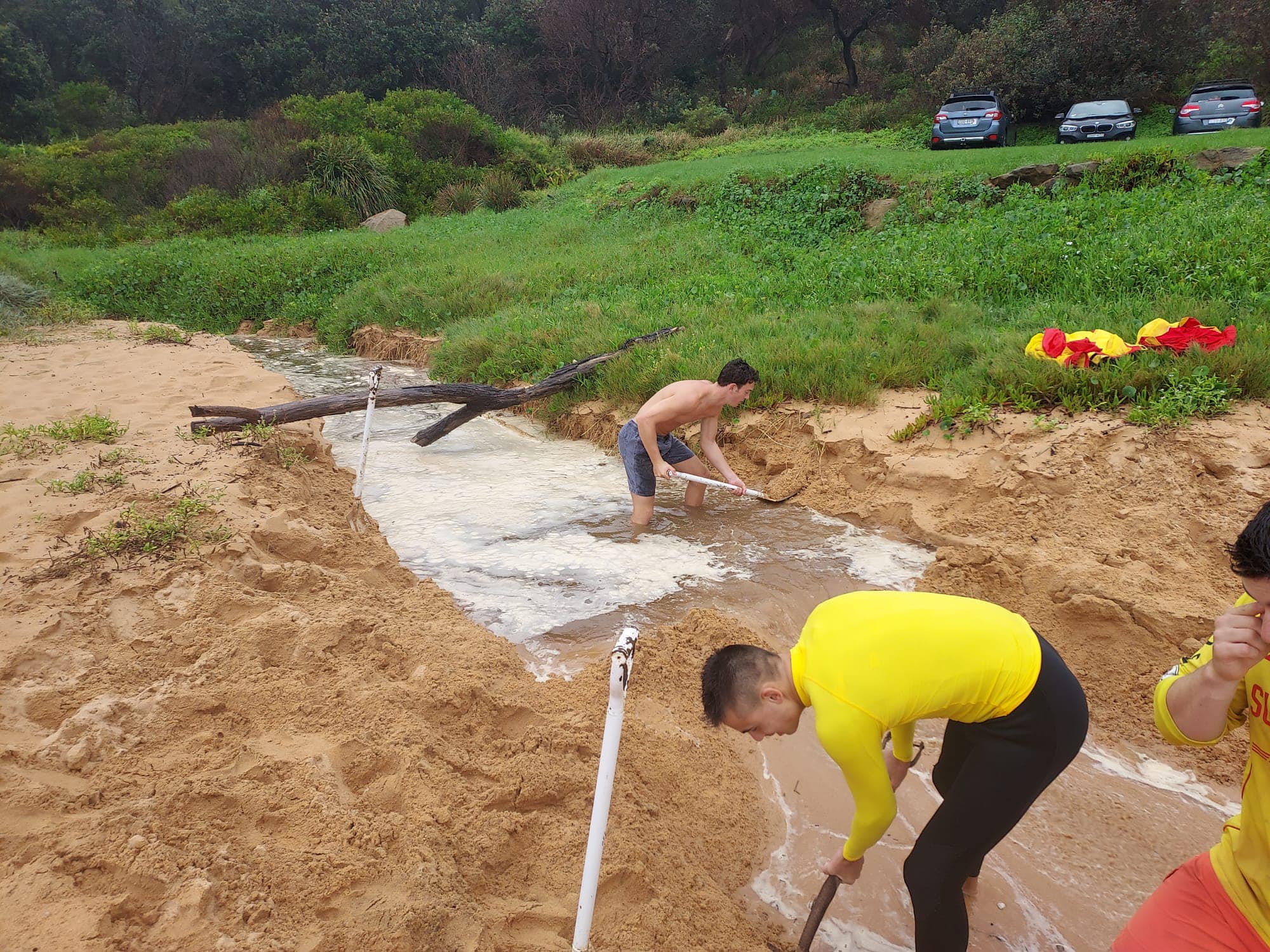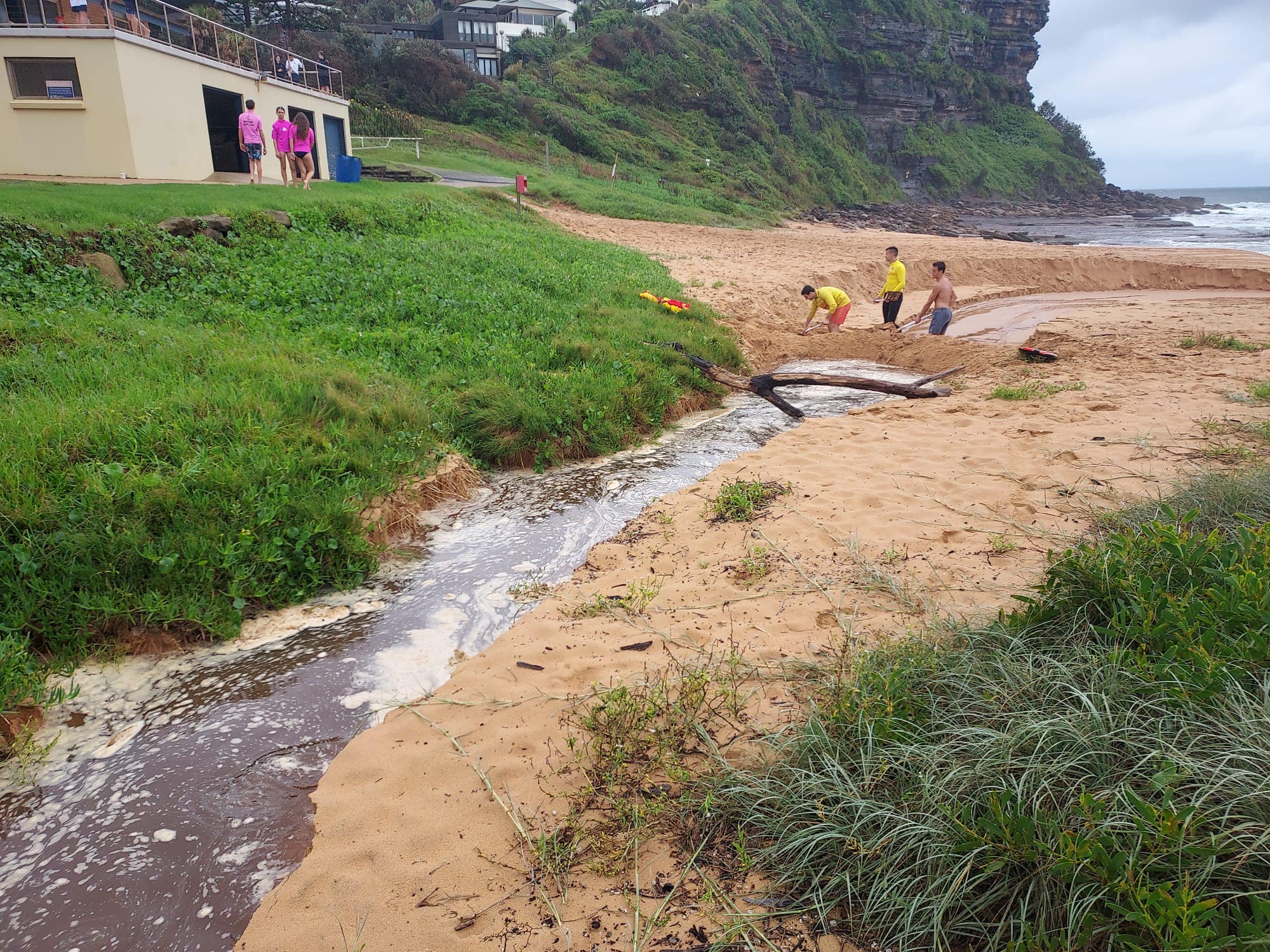 Bungan Beach SLSC: February 26, 2022 - 'Having a dam good day today on patrol.'. Photos: Bungan Beach SLSC
Mona Vale SLSC:
This weekend is the Anzac Day long weekend and also the final days of patrol for the season. It's a time for reflection for so many. For me it is definitely a time to appreciate all the wonderful people who are very supportive to me. Many wonderful friendships I have gained.
Our club is so very lucky to have so many wonderful members that give so much. Many patrol many hours more than they are rostered, many train and assess new members, many coach and officiate.
We also have an executive that gives up time to patrol and teach and work to oversee the success of the club and never ask for anything in return. Many have been putting in countless hours each week to make the new club house a reality.
Our primary focus is to keep the community safe!
Having to opportunity to represent our club is a privilege.
Too all our members thank you for all you have done this 2021/2022 Patrol Season.
Paula Tocquer
President of Mona Vale SLSC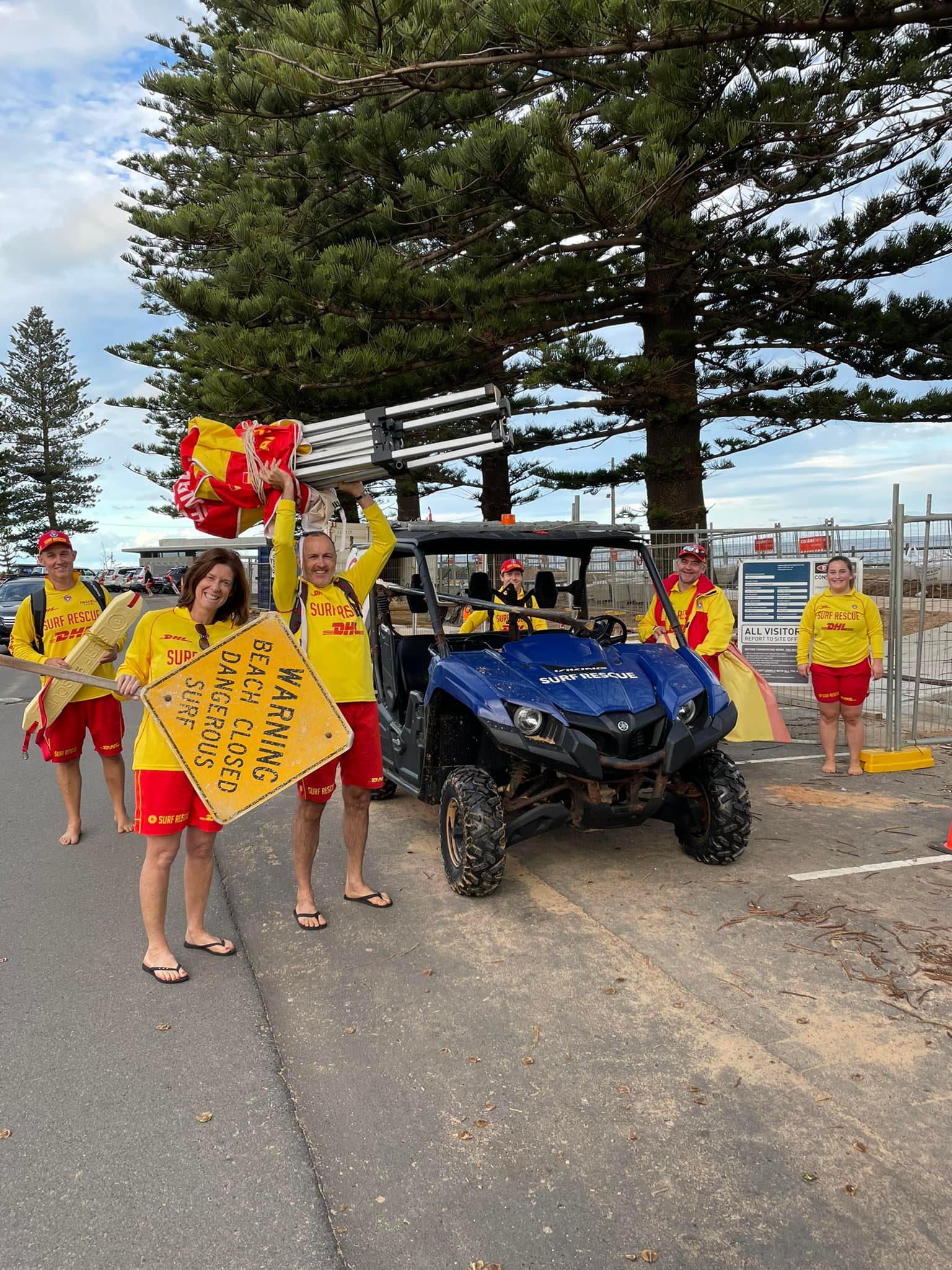 Packing up. Last patrol of the season! Next season will be different - Thank you to all who patrolled.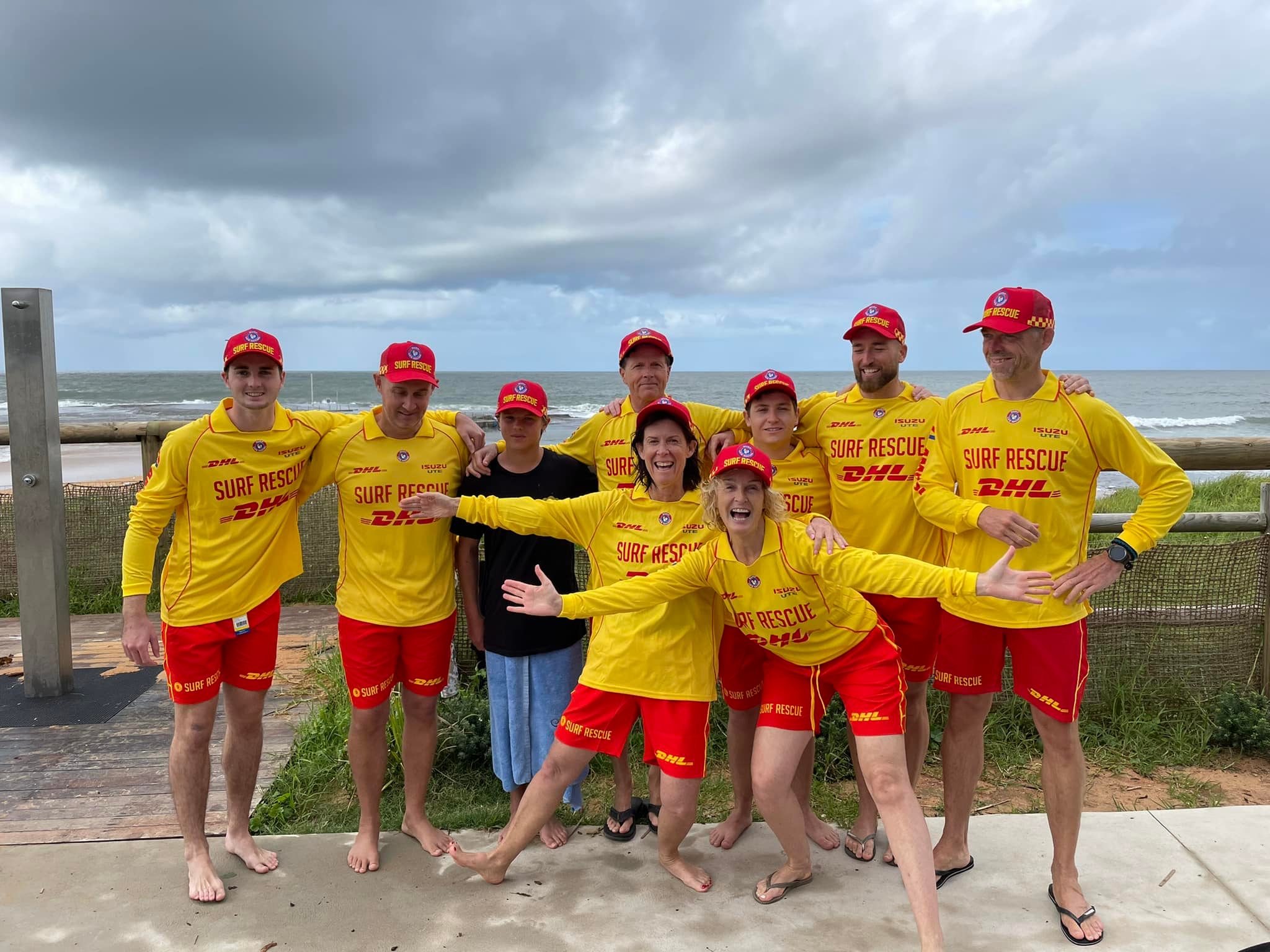 April 9, 2022: Congratulations to our new Bronze Medallions! Awesome job today in the tough conditions.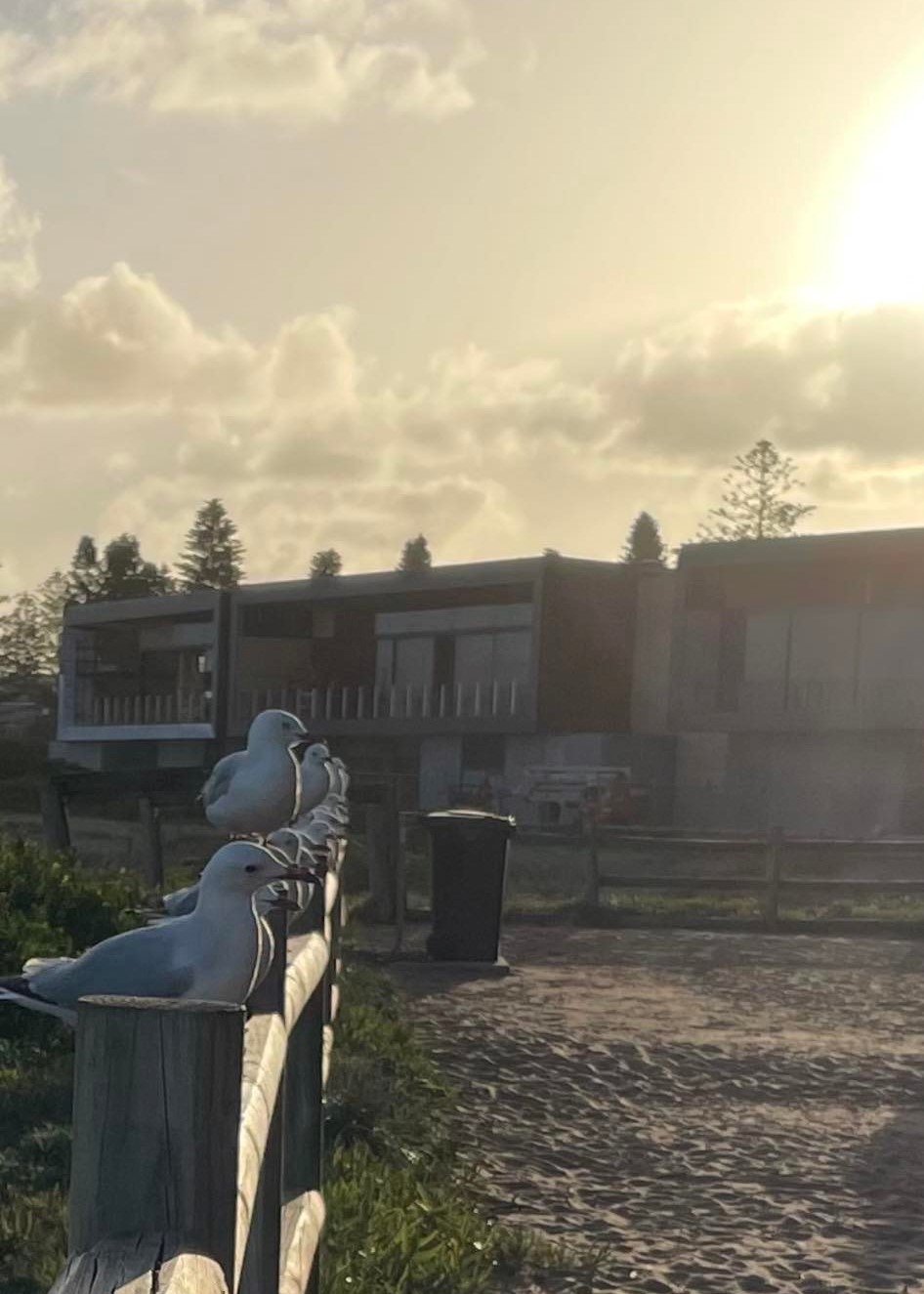 February 16, 2022: New clubhouse build update - looking good, not long now.
A Thank you from the Fluffy Ducks, Drifters and Venom Rowers
Thankyou so much for recently contributing to the raffle to support the Fluffy Ducks, Drifters and Venom Surf Boat Rowers.
We just wanted to touch base and update you all on how the crews went at Aussies in the Gold Coast earlier this month and to let you know how the raffle proceeds were spent.
Surf conditions at Aussies were pretty enormous, causing all racing for the Under 19 and Under 23 crews to be held in one day - rather than over the 4 scheduled days. Regardless of this, our teams went very well, below are the results.
The Fluffy Ducks made it to the Quarter final of the Under 23 Male Australian Surf Boat Rowing Titles The Drifters went through to the round robin of the Under 23 Female Australian Surf Boat Rowing Titles.
The Venom made it to the 2nd Semi Final of the Under 19 Female Australian Surf Boat Rowing Titles.
The raffle itself raise just over $4600. The proceeds were spent on a new sweep oar, some rowlocks, two rollers, a pizza end of season dinner for the teams and a $1300 donation to the h2O program - supporting Nipper development in the Northern Beaches.
We would also like to thank all of the sponsors who so generously donated prizes:
https://milesfromhome.com.au
https://f45training.com.au/frenchsforest/home
https://www.marineriley.com.au
https://monavaleskinandsoul.com.au
http://mvgc.com.au
https://www.cosmeticsolutions331.com.au
https://pittwaterwines.com.au
https://aquavantage.com.au
https://www.buckettys.com.au
https://www.gotcha4life.org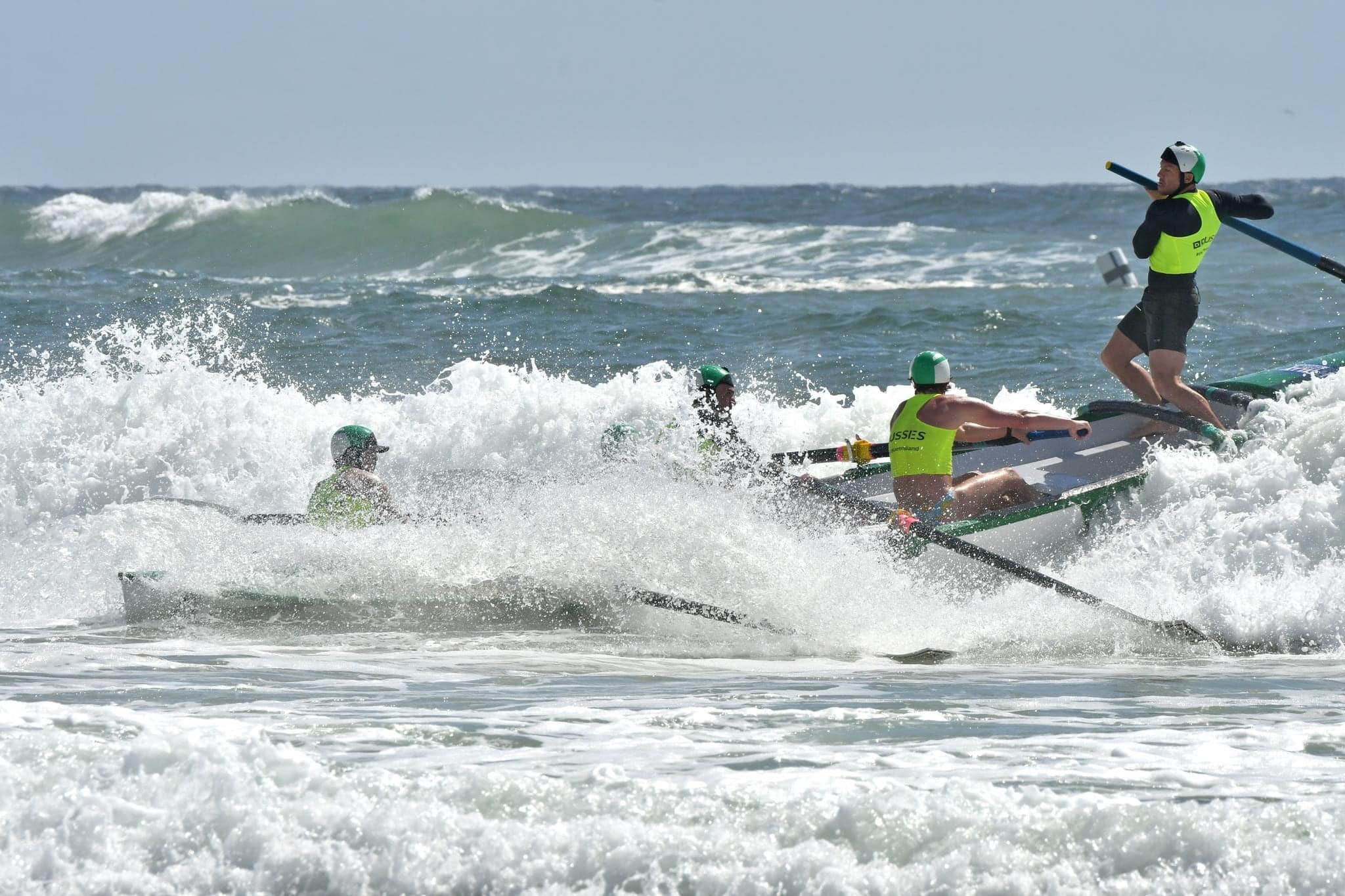 Fluffy Ducks in action at Aussies 2022

Warriewood SLSC:
At Warriewood SLSC we stand for surf and beach safety, community and a healthy, active lifestyle. We are a bunch of likeminded people who love Warriewood beach. We make this part of our lives because it feels good to contribute to the community by providing life saving services and a broad range of club activities for young and old.
We are passionate about our local people and environment and through leadership of healthy and sustainable living which culminates connectedness, fitness and fun, natural environment, and helping others.
Warriewood SLSC was established in 1951 by 12 local guys including Jock MacKay. Jock has been a pivotal part of the club and remains involved to this day. Our current Founding Members and Life Members have recently been recognised in a new Honour Board now on display in the club house, presented at the 2019/2020 AGM.
FOUNDING MEMBERS 1950: W. Sattler, N. Waugh, R. Smith, J. Mackay, E. Glennie, O. Sattler, R. Young, M. Muras, M. Byron, G. Longley, H. Donaldson, A. Dunedan.
We head back to the 70's as we celebrate our club's birthday and presentation night, for a fun filled evening not to be missed.
Pittwater RSL- Saturday 28th May, 6.30pm
Adult Tickets $45 & U18 Tickets $35
Secure your tickets and attire as soon as possible, there will be a prize for the best dressed !!
Bring your dancing shoes as you hit the floor to the cover band JACK'S AVENUE
Ticketing will close – 24th May.
TRYBOOKING – https://www.trybooking.com/BZAMA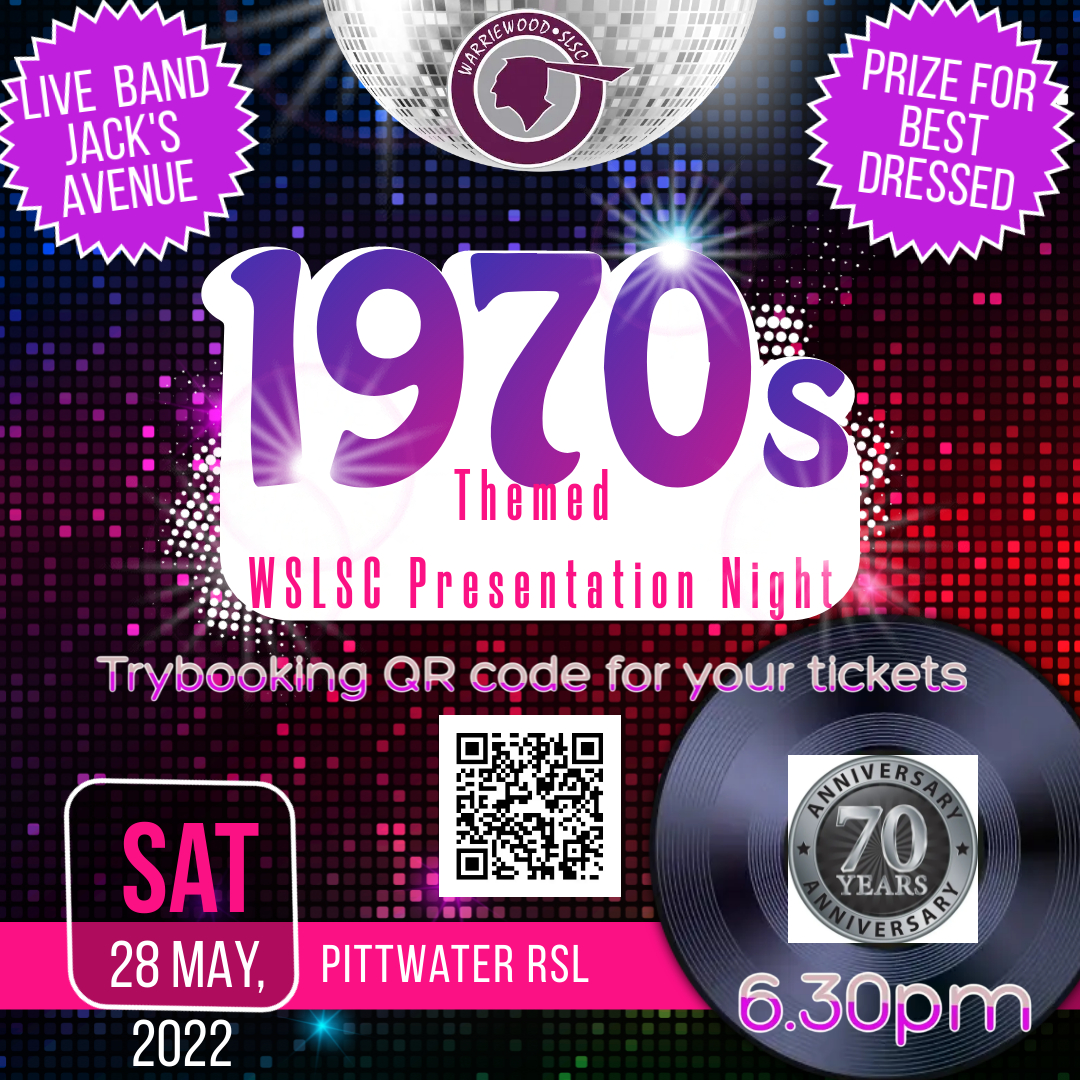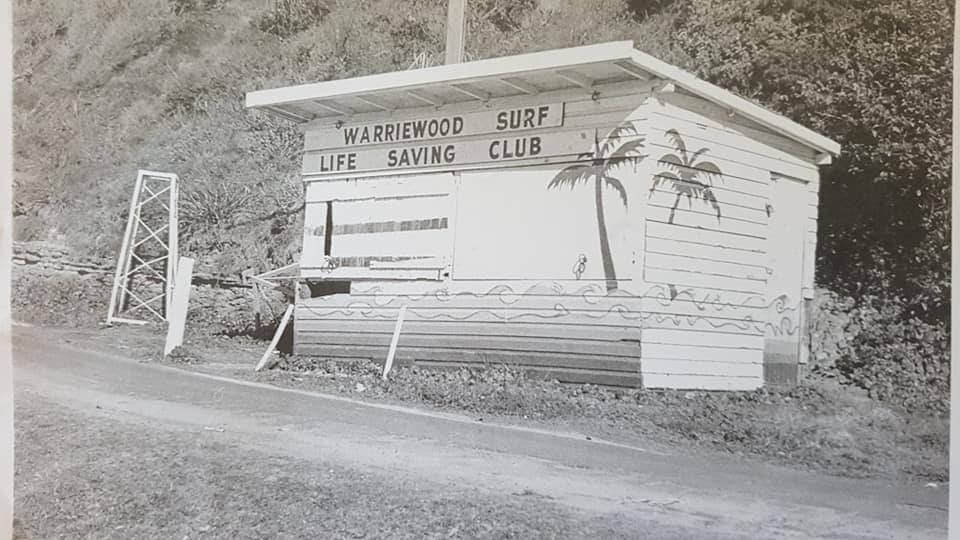 Warriewood SLSC the shed - photo courtesy Melissa Frost Rowe
Melissa says; My mum, Gay Frost (Breen) was Miss Warriewood, still trying to track photo down.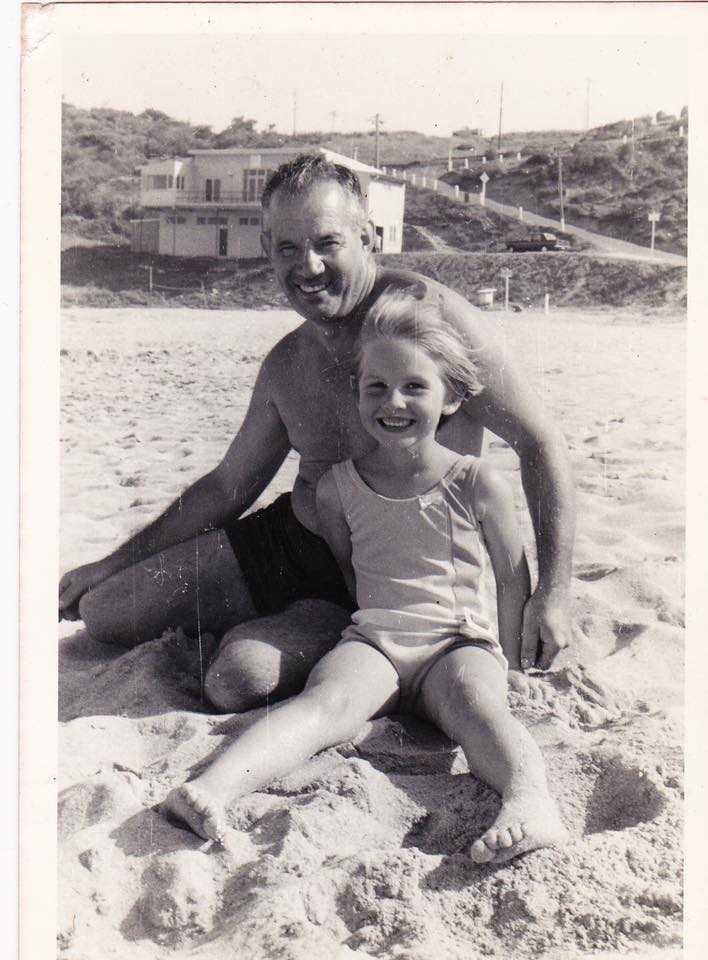 A great photo from Dianne Passlow of her and her Dad (Lionel Passlow) taken at Warriewood Beach around 1962 or 63. The old Warriewood surf club in the background.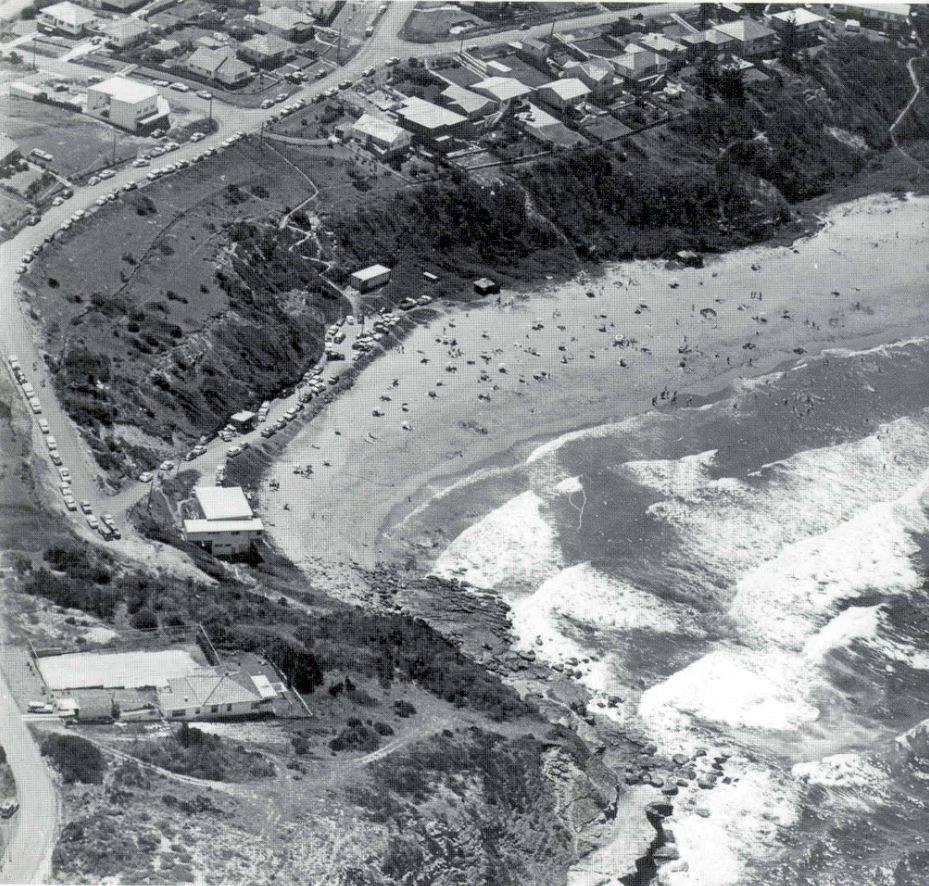 Warriewood Beach circa 1968 - aerial
2021/2022 SEASON
When the callout came on Monday 28 February for volunteers and with flood waters rising around the state, more than 500 Surf Lifesavers put up their hands to help. To date, more than 700 volunteers have been involved in one of the state's biggest natural disasters.
Since the crisis began, the number of surf lifesavers involved in the flood relief effort has grown to more than 700, with a massive effort mounted by volunteers on the flood frontline to assist SES and Police with the unfolding disaster. Callout teams in IRBs have been conducting evacuations of people and in some cases animals stranded by floodwaters, assisting with food drops and supporting other emergency services organisations with logistics. Along with IRBs, Duty Officers have been positioned in all of the Emergency Operations Centres as Liaison Officers and UAVs have been deployed to provide intel on conditions and will continue to assist in the recovery phase of the disaster.
More than 90 UAV operators were either on standby or in the field, giving the SES vital aerial intelligence on the extent of the disaster. NSW Director of Lifesaving, Joel Wiseman, has thanked all those involved and everyone who has offered to assist, either in their local area or to travel to flood affected areas to help. ''The response to the callout for volunteers has been amazing," he said. "I'm so proud to be part of an organisation where so many people are willing to drop everything and lend a hand, including some of our members who themselves have lost their homes in this disaster."
WSLSC would like to thank our own volunteers that contributed to the emergency response both locally on the northern beaches and out to Wisemans Ferry; Tracey Hare Boyd, Sascha Rundle, Craig Perry, Rob Milliken, Valerio Corniani and Cameron Powell.
Aussies 2022
Huge Congratulations to our Mens Masters Boat Team - Crustys, 2022 Aussie Silver Medalists - 220 Mens Masters Division; David Peaston, Carl Quitzau, Mark Hodgson, Al Lerpiniere, Sweep: Russell Lamb.
Congratulations to the Wazza Masters relay team for bringing home Gold and the Aussies on the Gold Coast. Congratulations also to: - Iain Archer who came 6th in the finals for the 40-45 age group, Christopher MacDonald and Ben Hargy who came 3rd and 5th for the 45-50's, and the king of the sand Adam Gee for bringing home the Gold in the 50-54's.
Warriewood Circa 1920
Hi PON! This photo is of Warriewood taken around the 1920's by my mother, its 1 of over 6000 black and white negatives stored in a purpose built drawer, as far as I know, most had never been developed until now. - Anthony and Christine Farrell, November 2021

Helen Mackie: My mother and some other women started the surf club at Warriewood. Micky Byron was first lifesaver. Mum and the ladies made scones and sold them on the weekends to raise money to build the surf club. The first club building was a really big box that cars were bought in. We had to climb down the cliff to get to the beach