July 19 - 25, 2020: Issue 458

Storm Swell: July 2020
The Bureau of Meteorology states an 11.5 metre wave was recorded just offshore in Sydney on the morning of July 15, with 9 metre swells also seen off Bateman's Bay and Crowdy Head on the mid-north coast.
Photos taken from South Avalon Beach Headland, morning of July 15, 2020 - BIG waves breaking out the back and rising to cliff height where they hit the onshore rock shelf. A J Guesdon photos.

By Friday July 17, 2020 the large boulder that fell from North Avalon Beach headland in August 2017 had succumbed to the onslaught of waves and fell.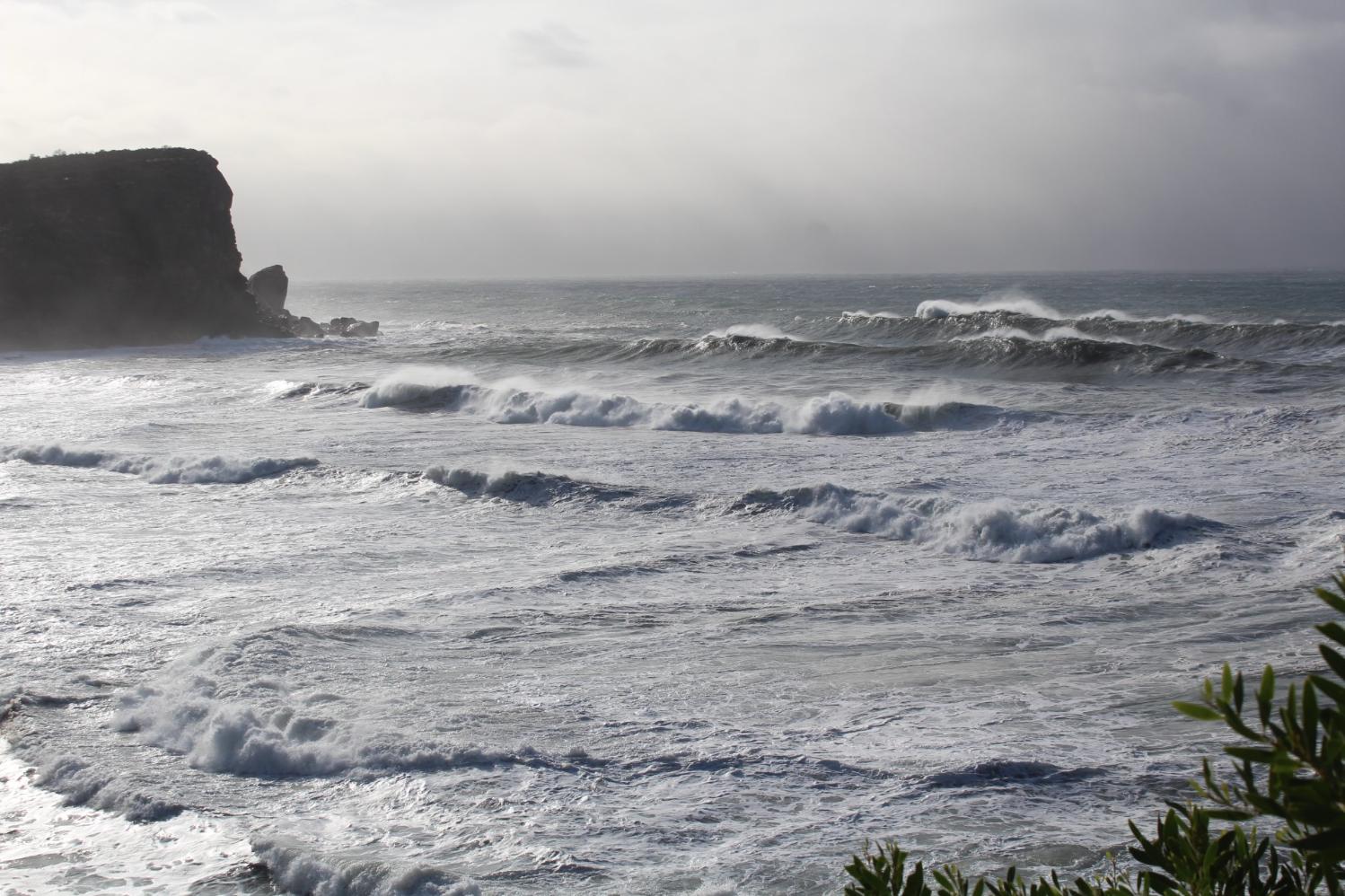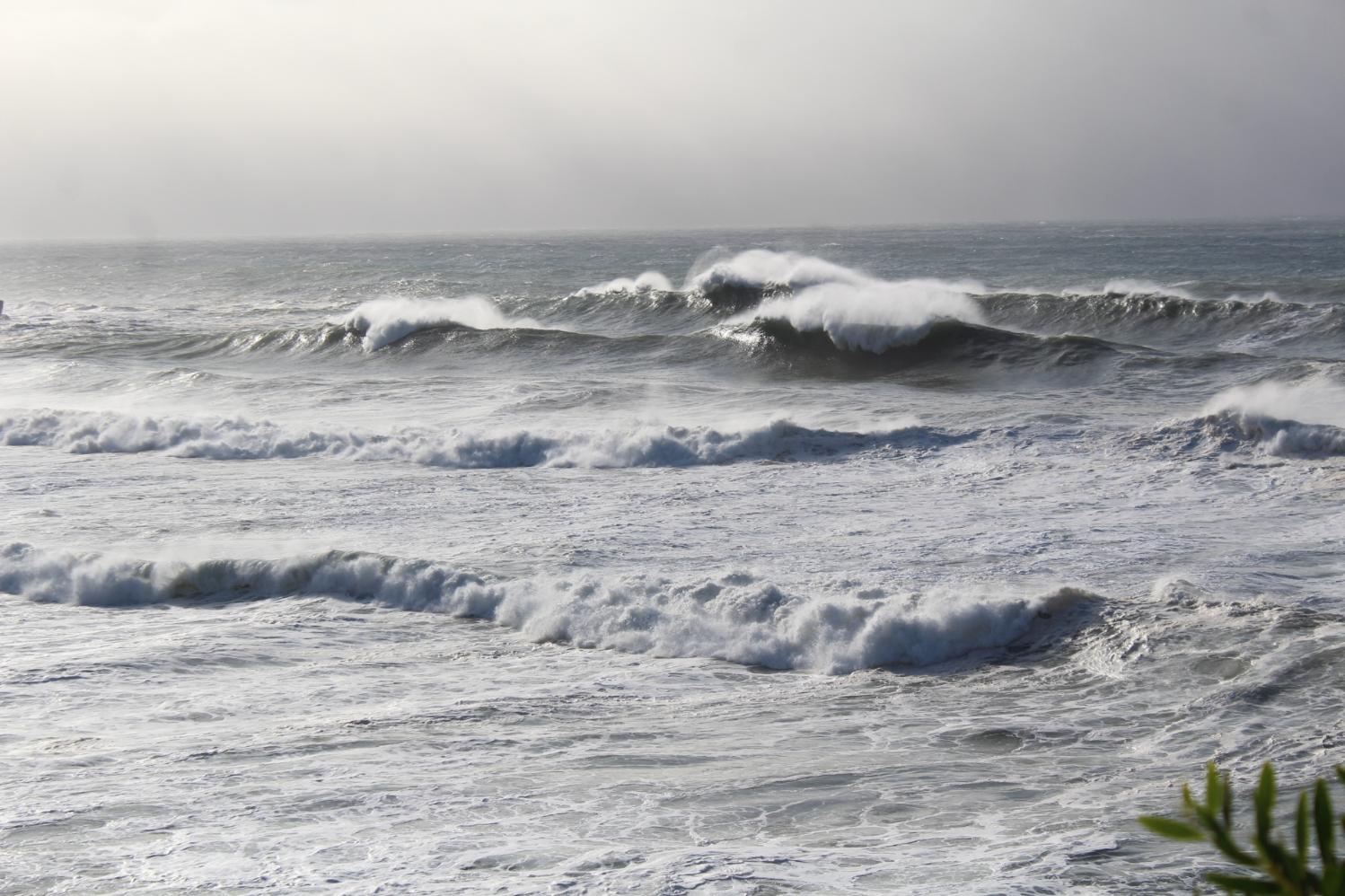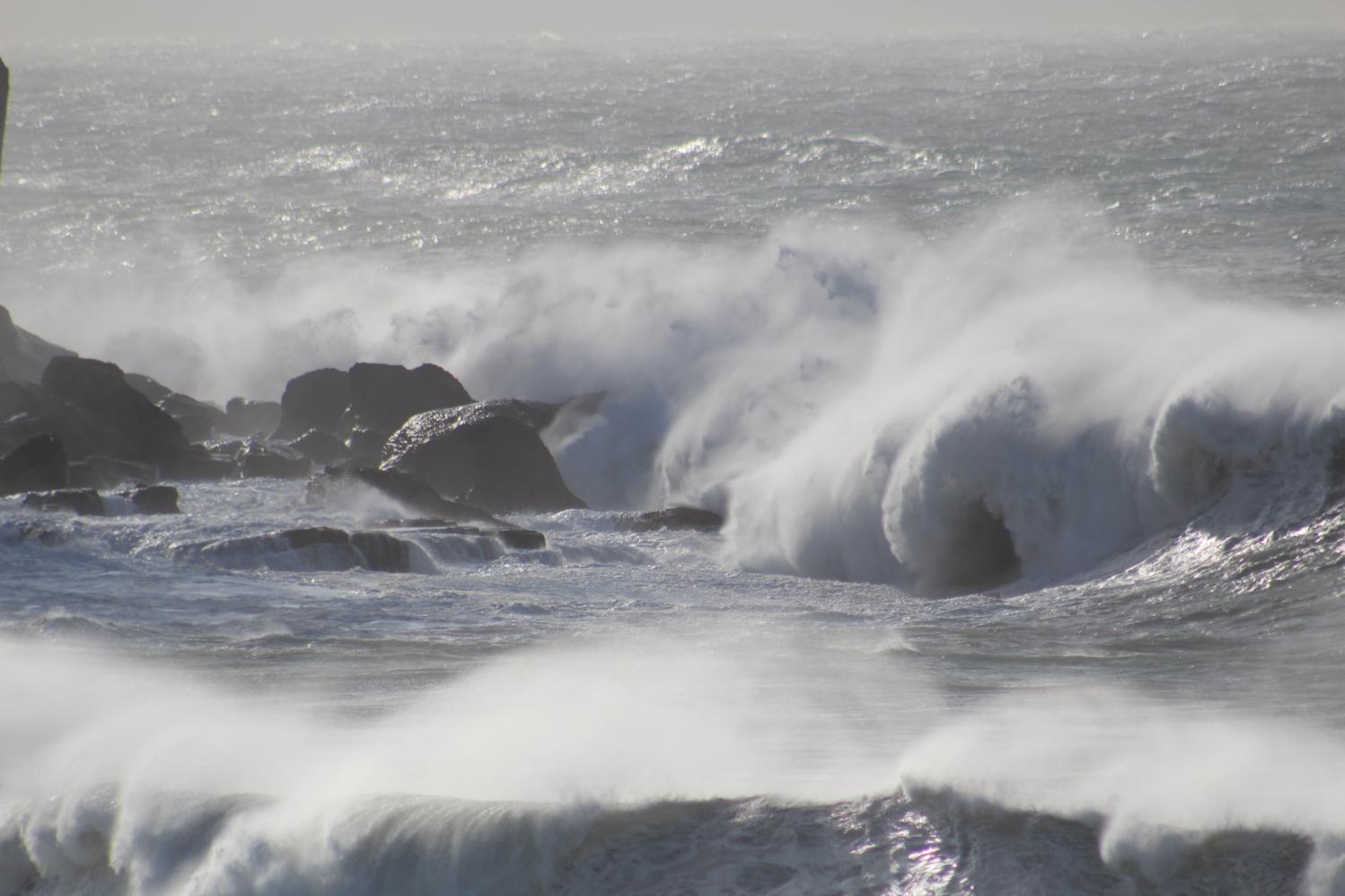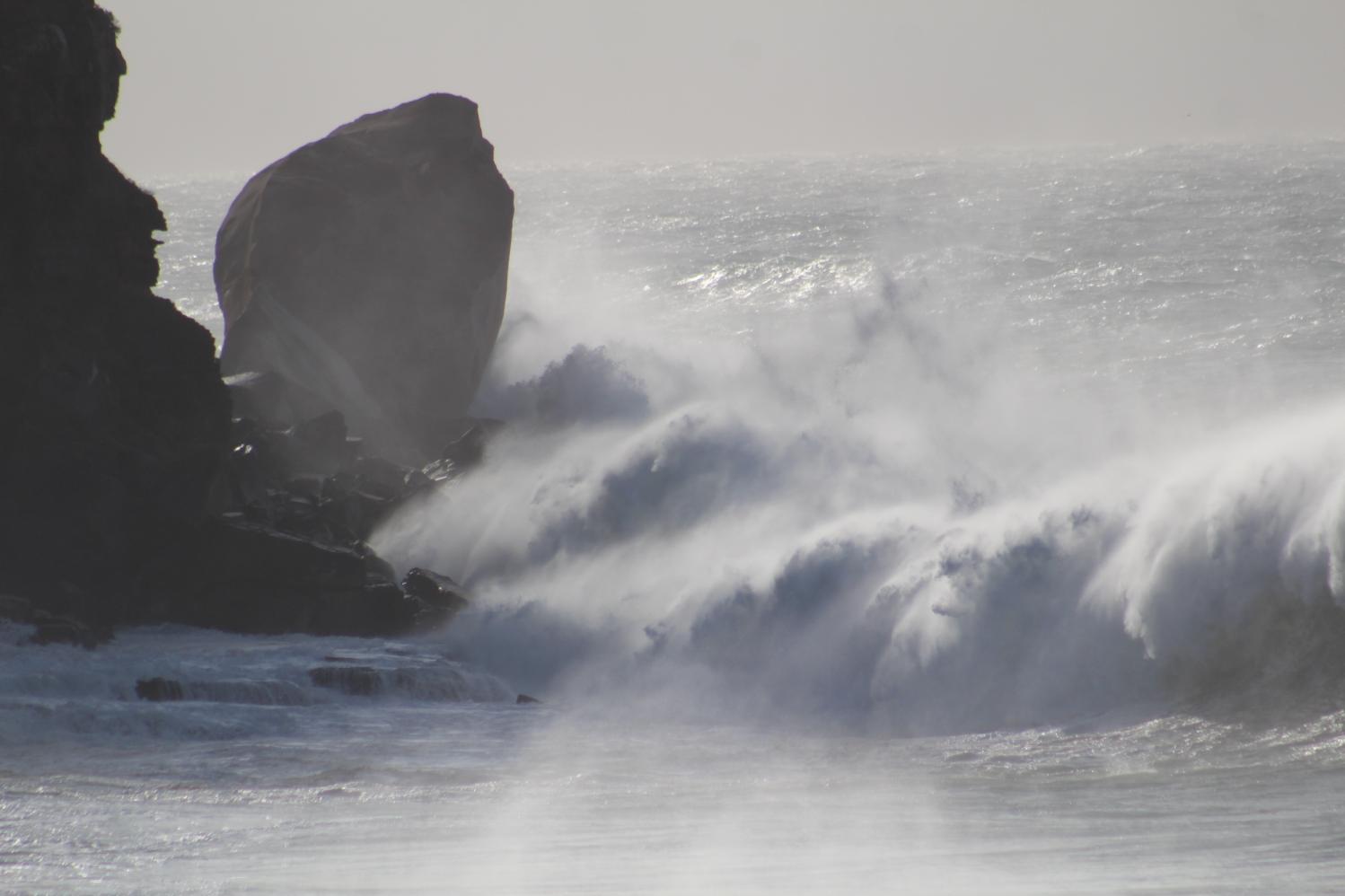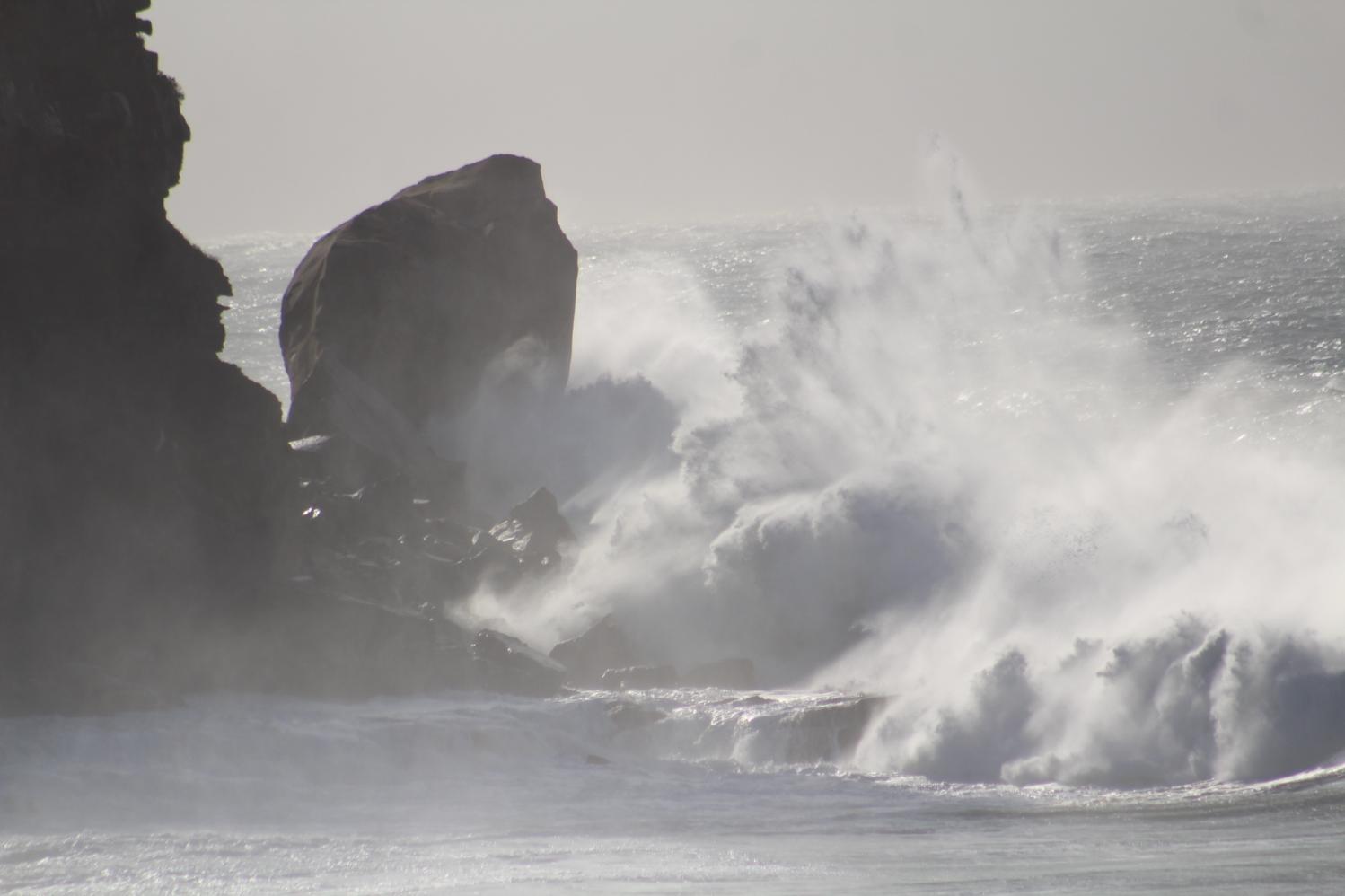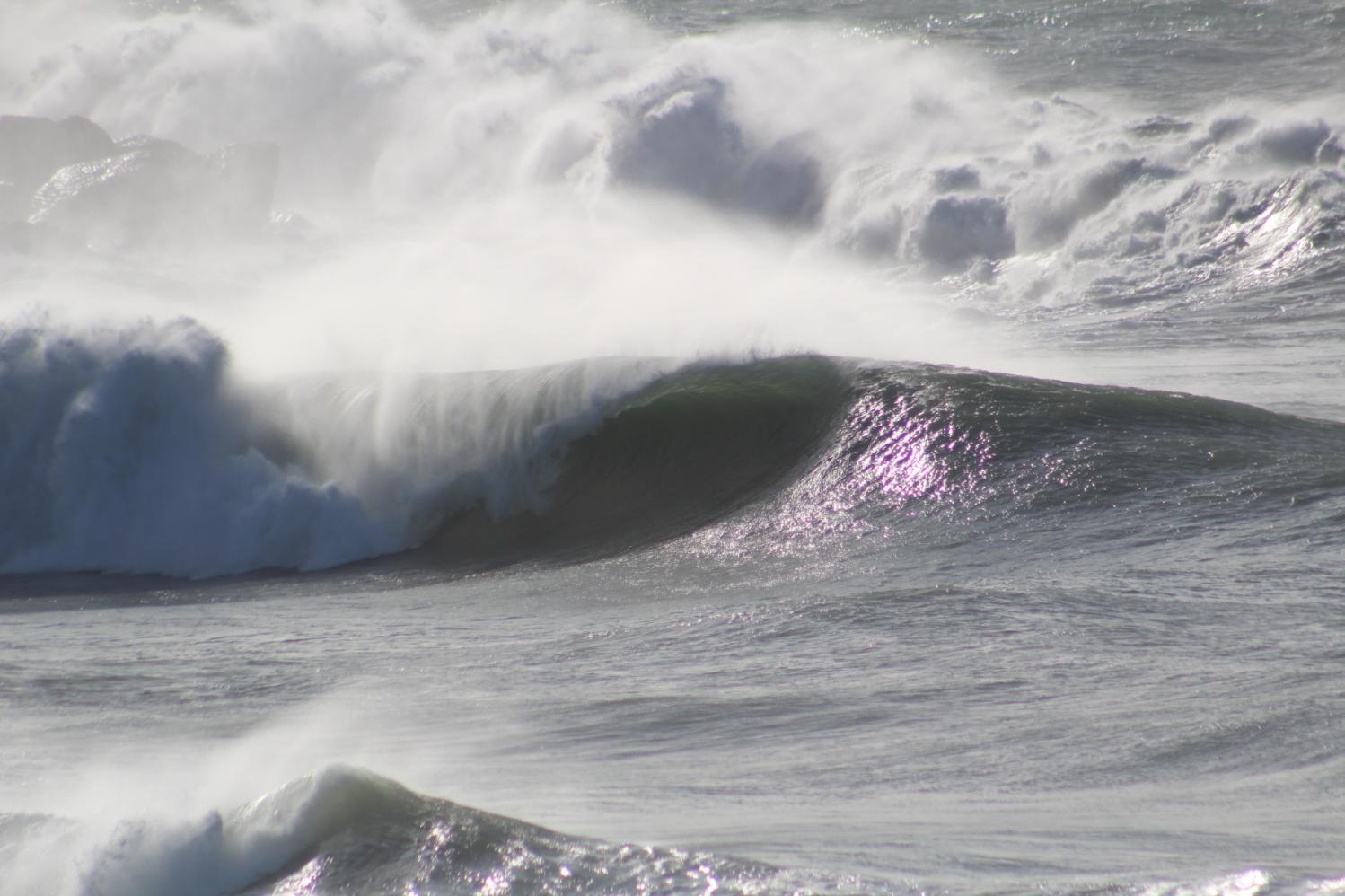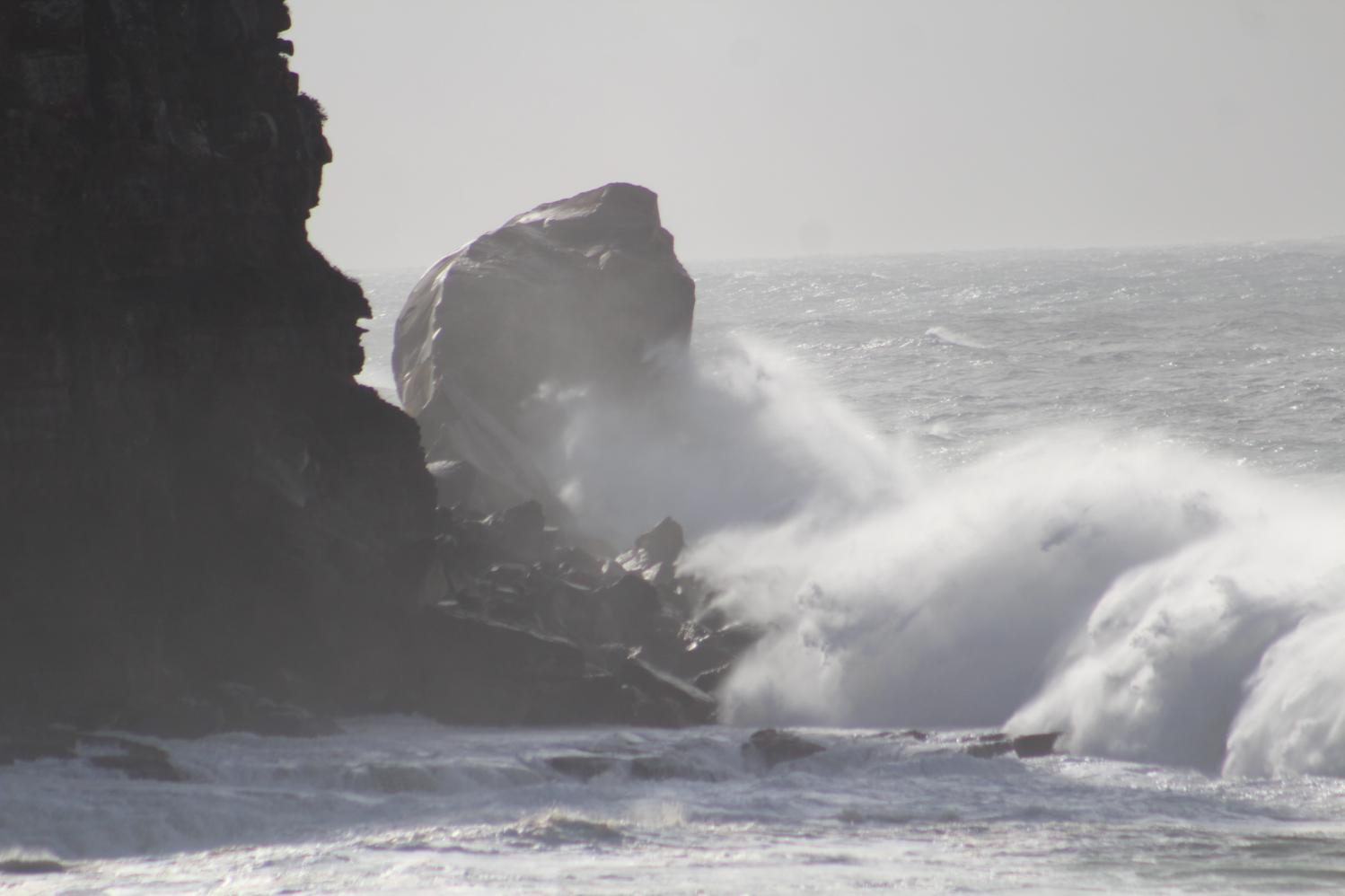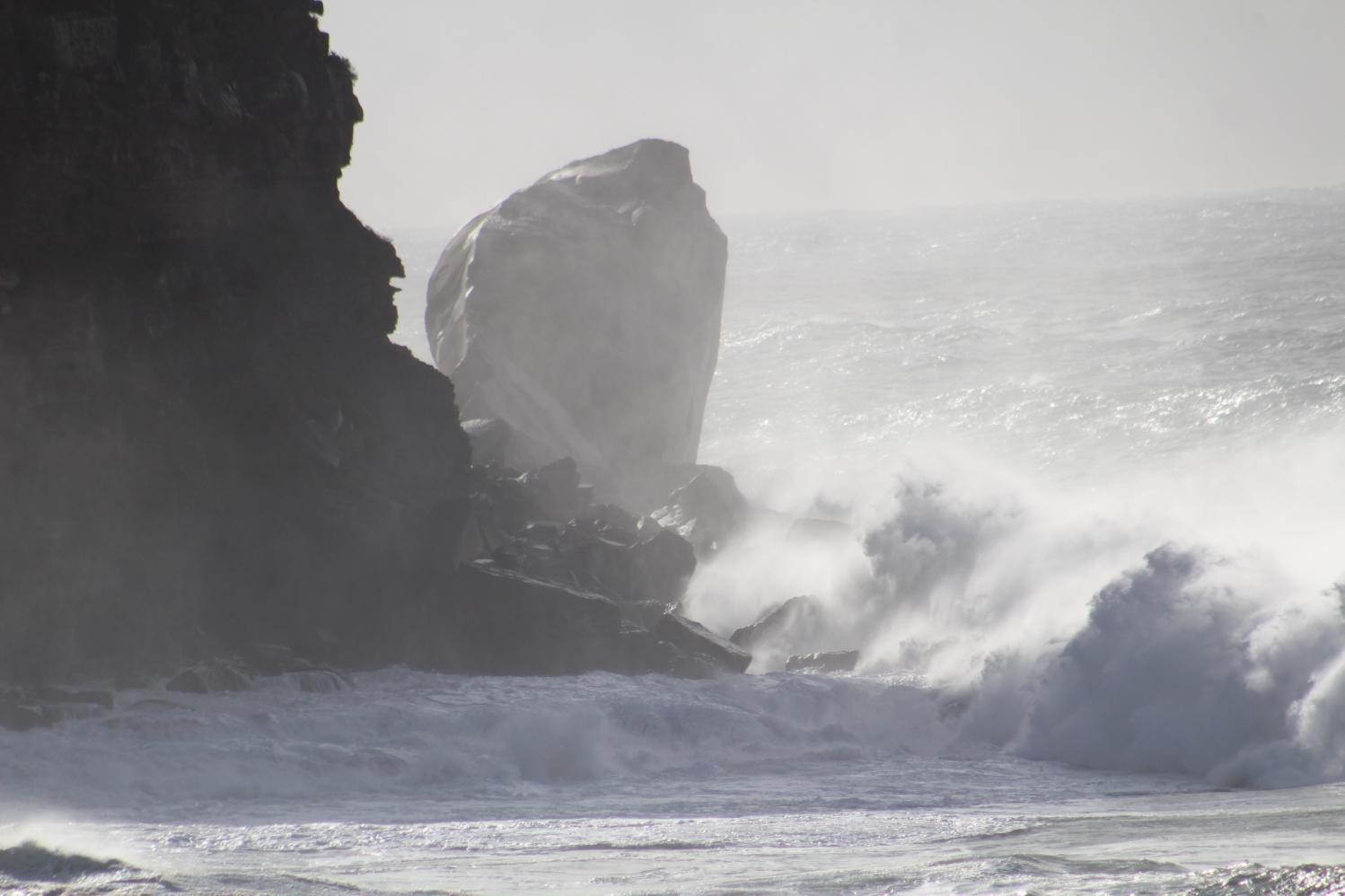 Above: Wednesday July 15, 2020 photos of North Avalon Beach headland and boulder.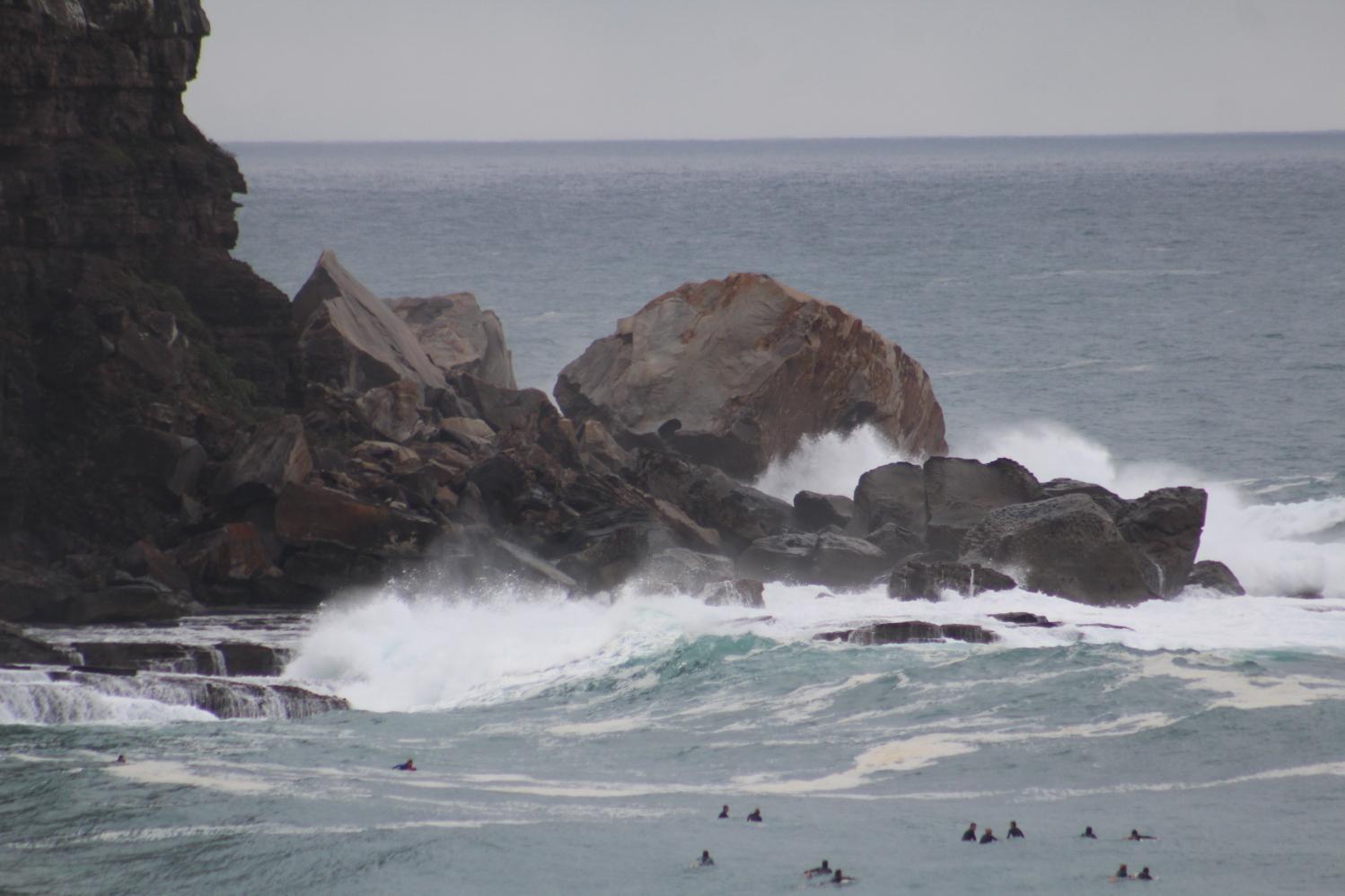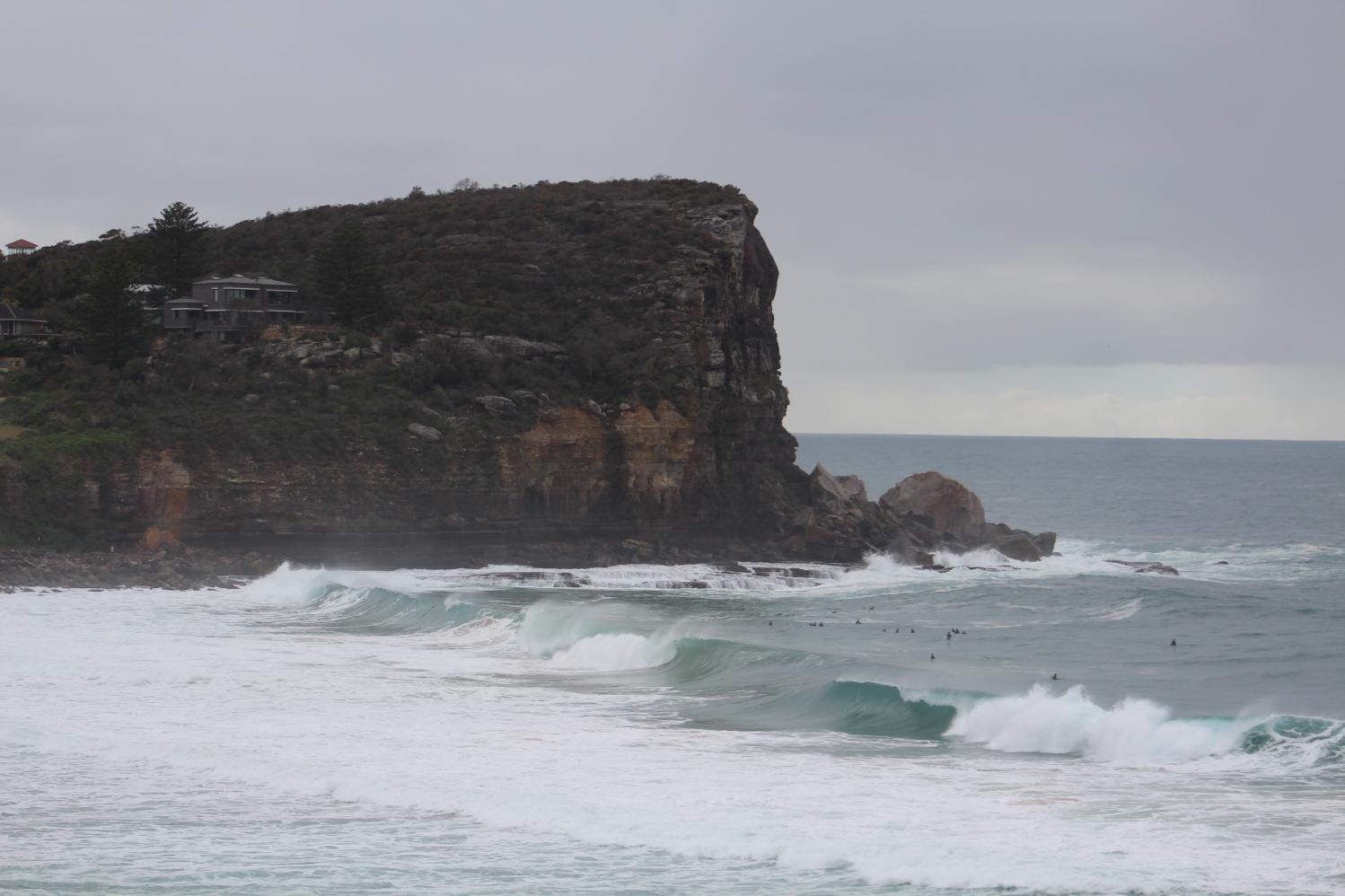 Above: Saturday July 18, 2020 photos of North Avalon Beach headland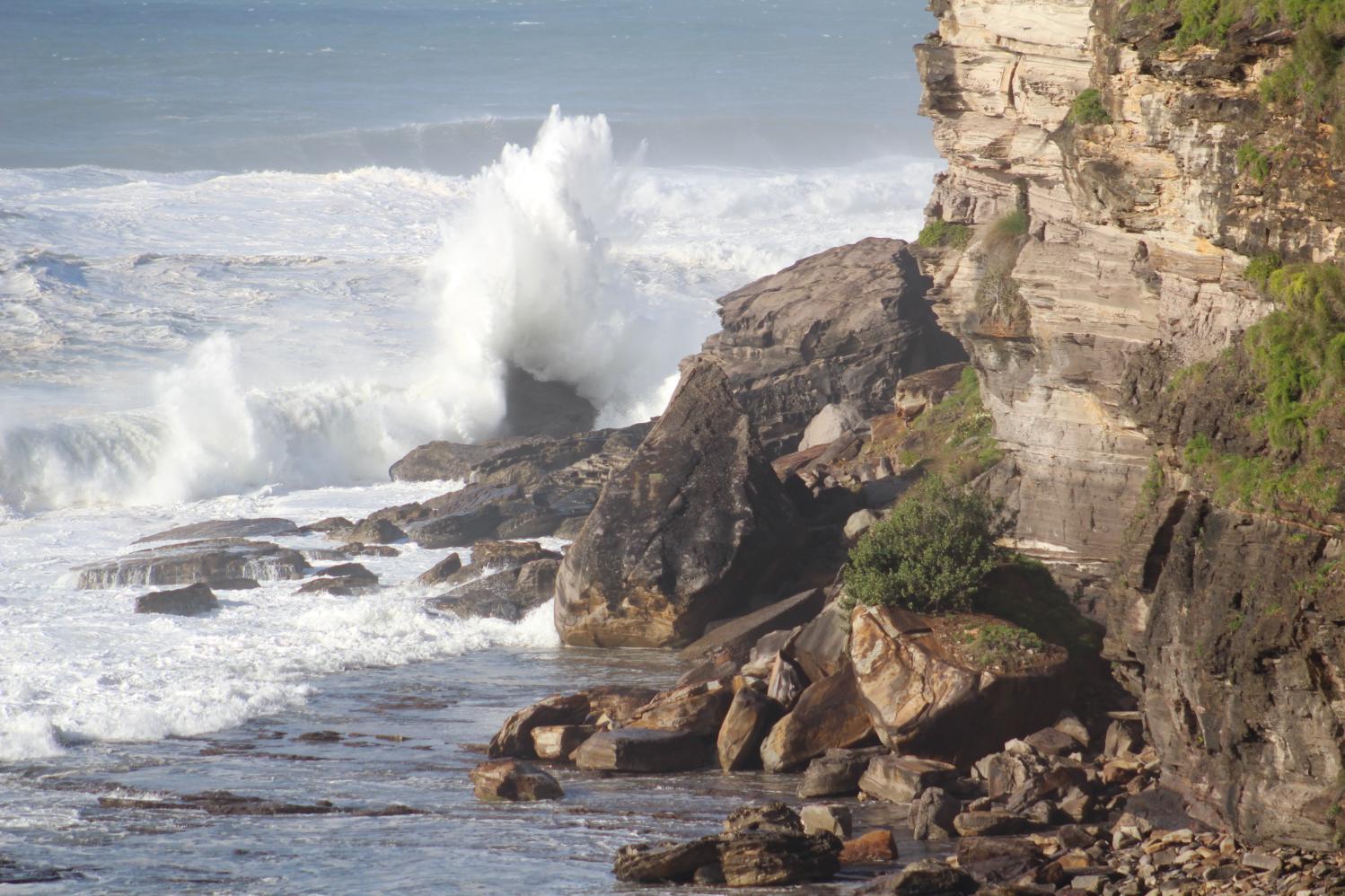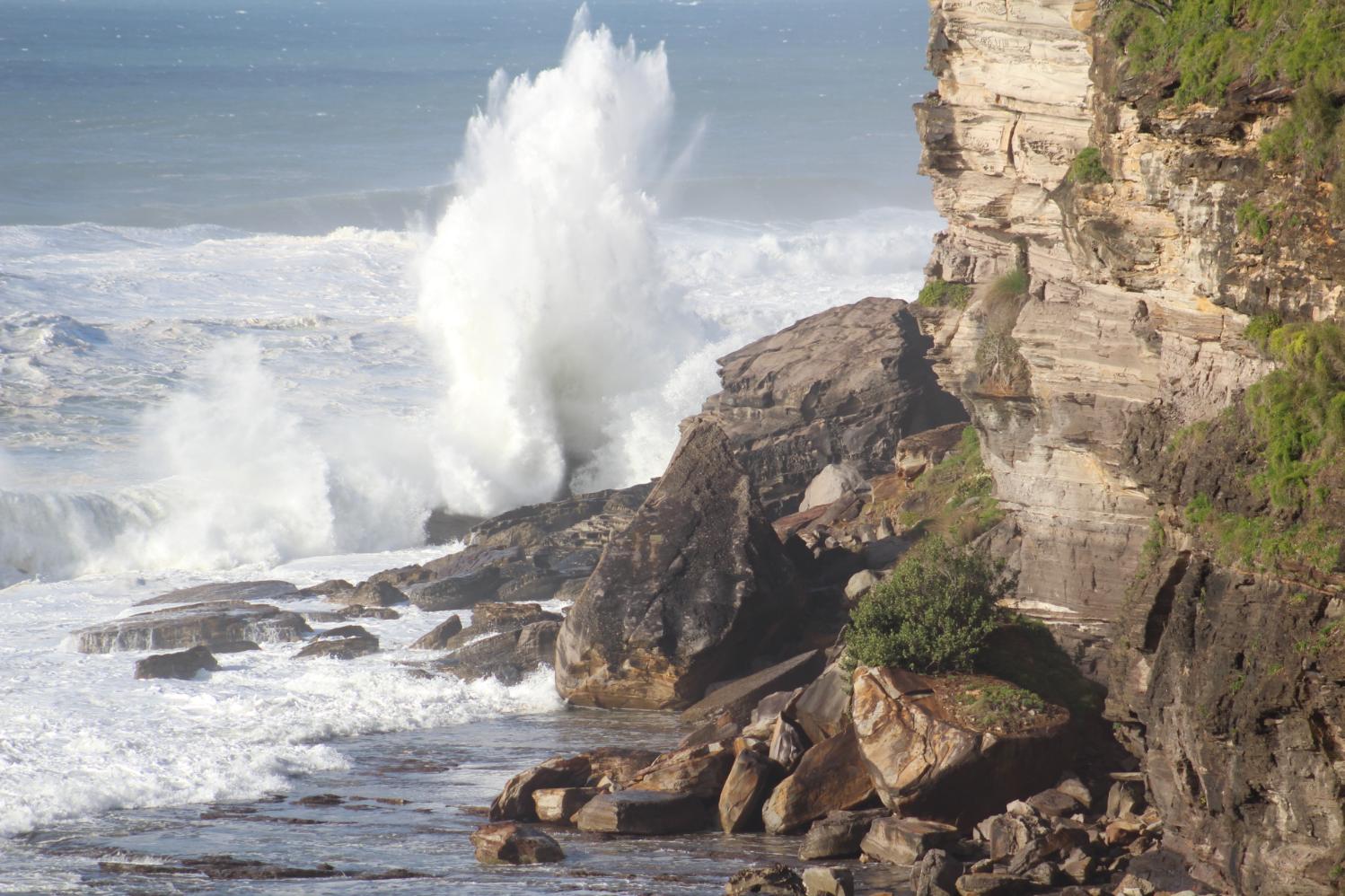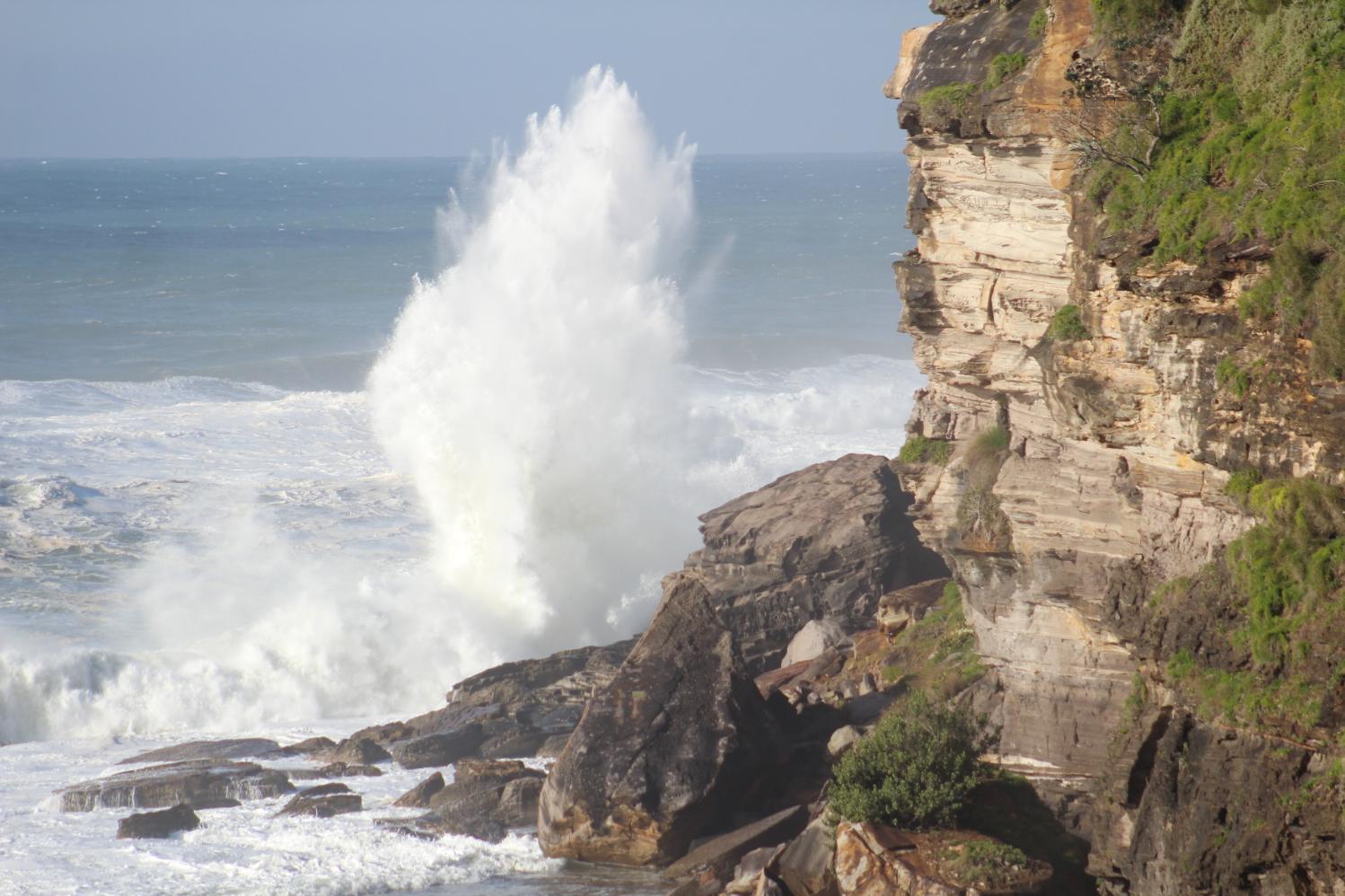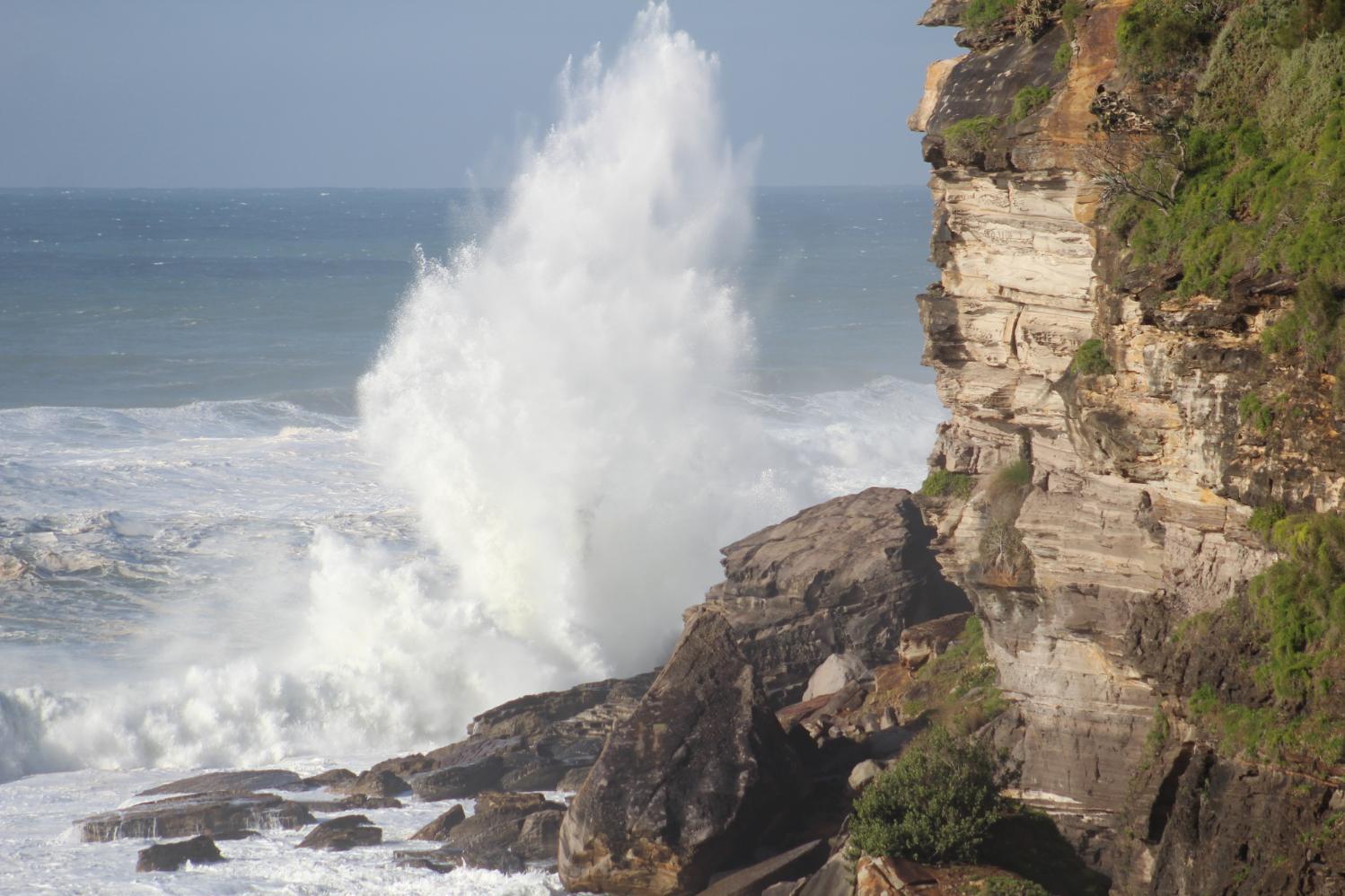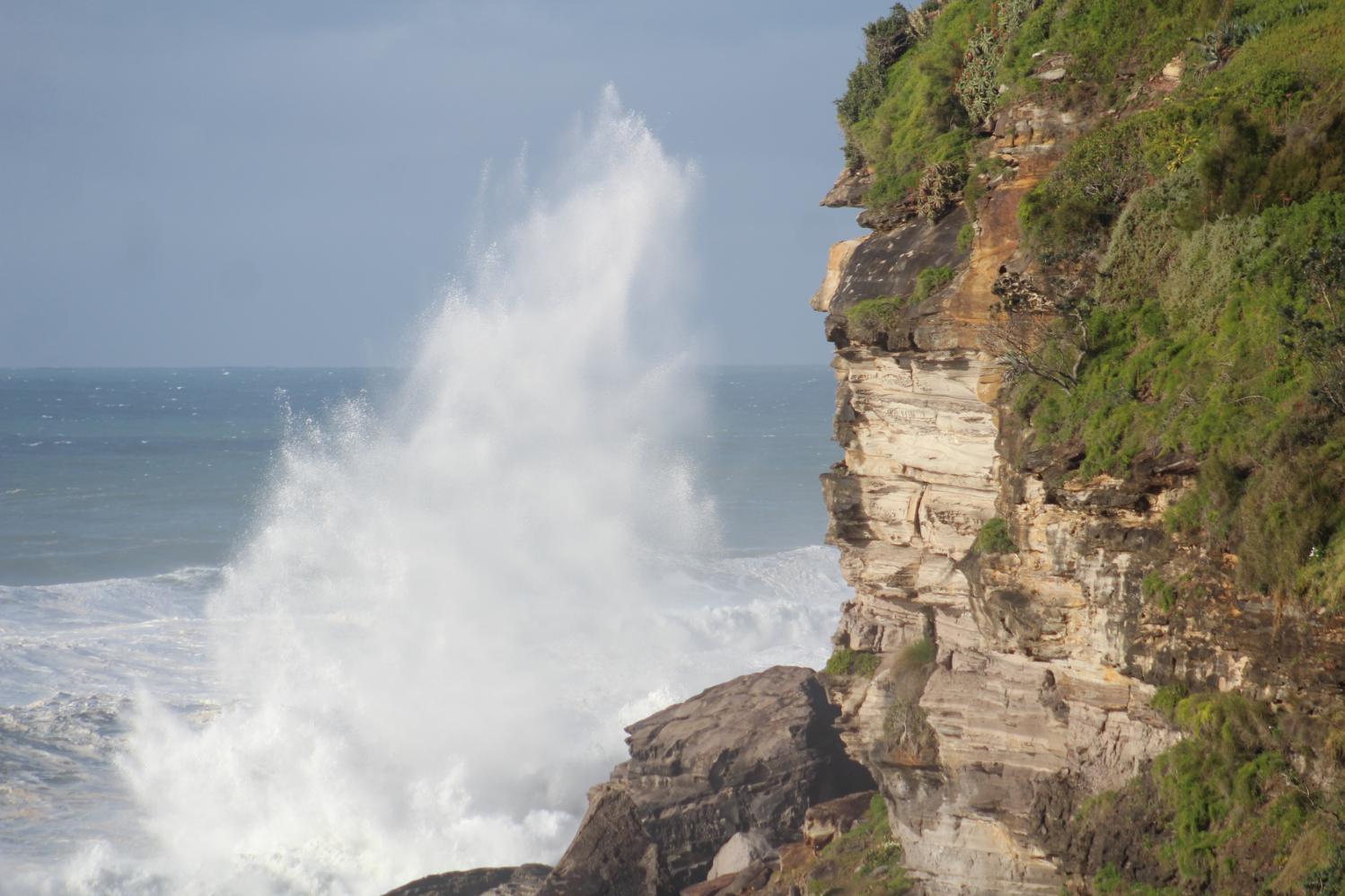 Above: Wednesday July 15, 2020 photos of South Avalon Beach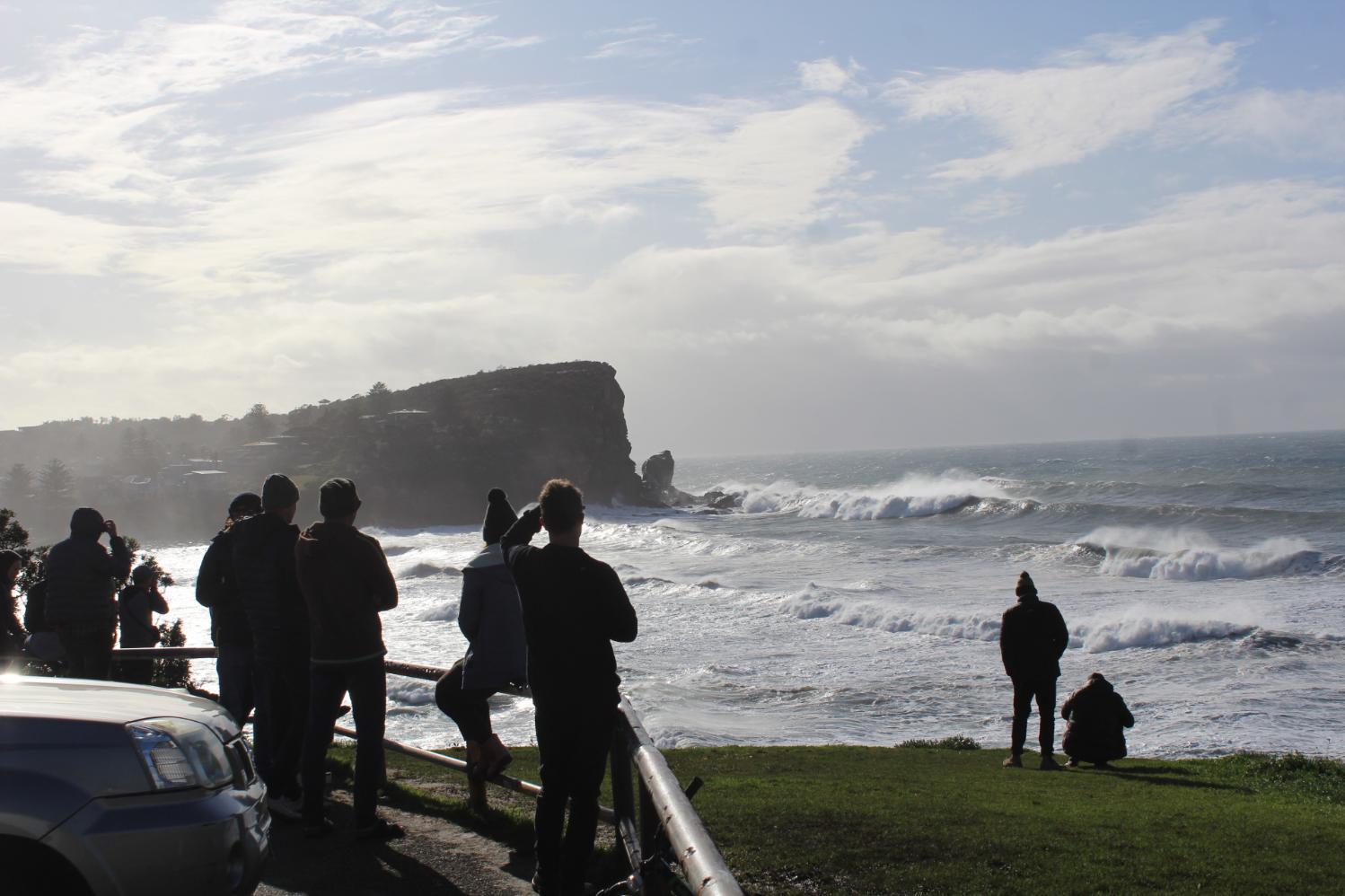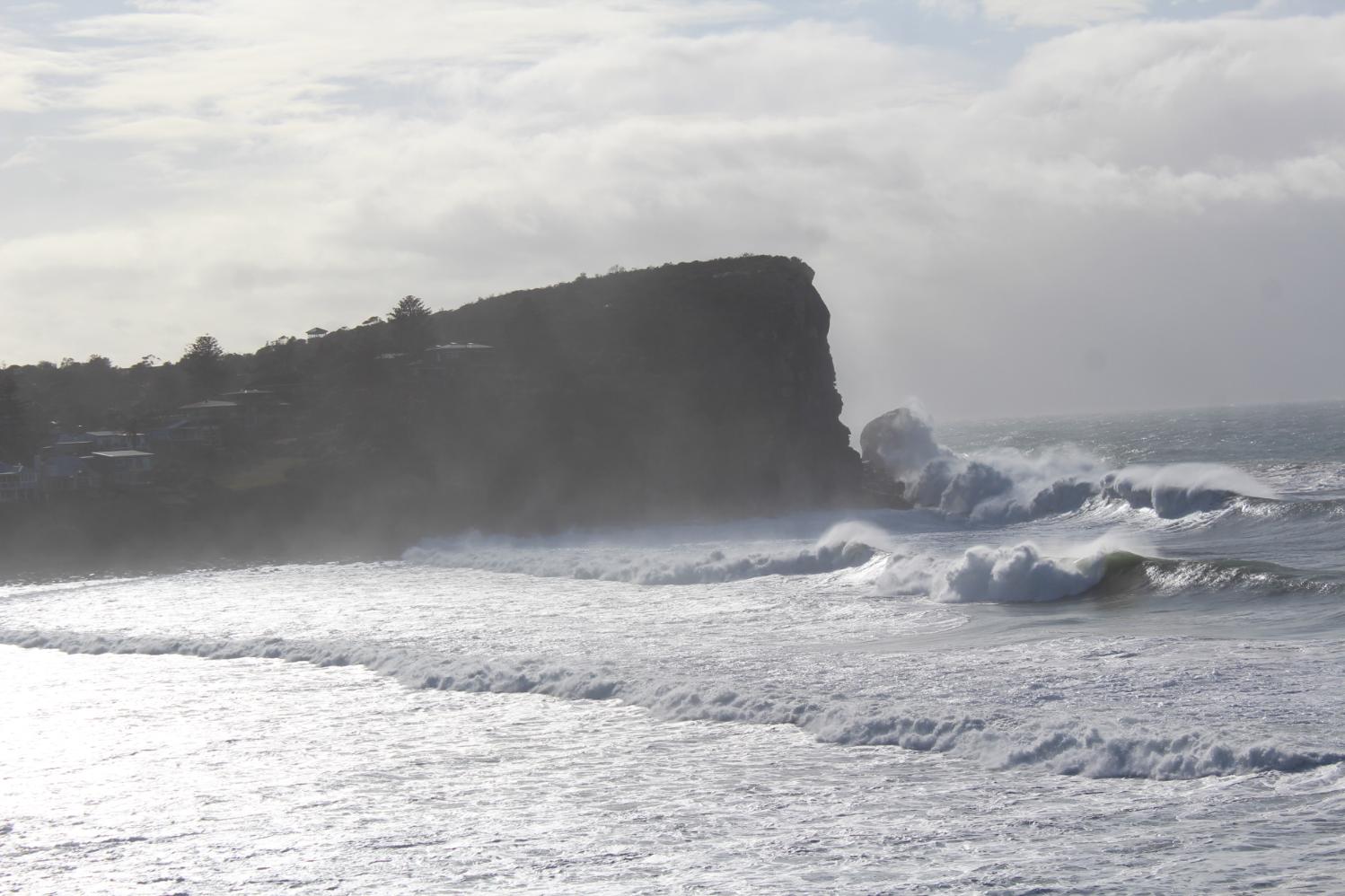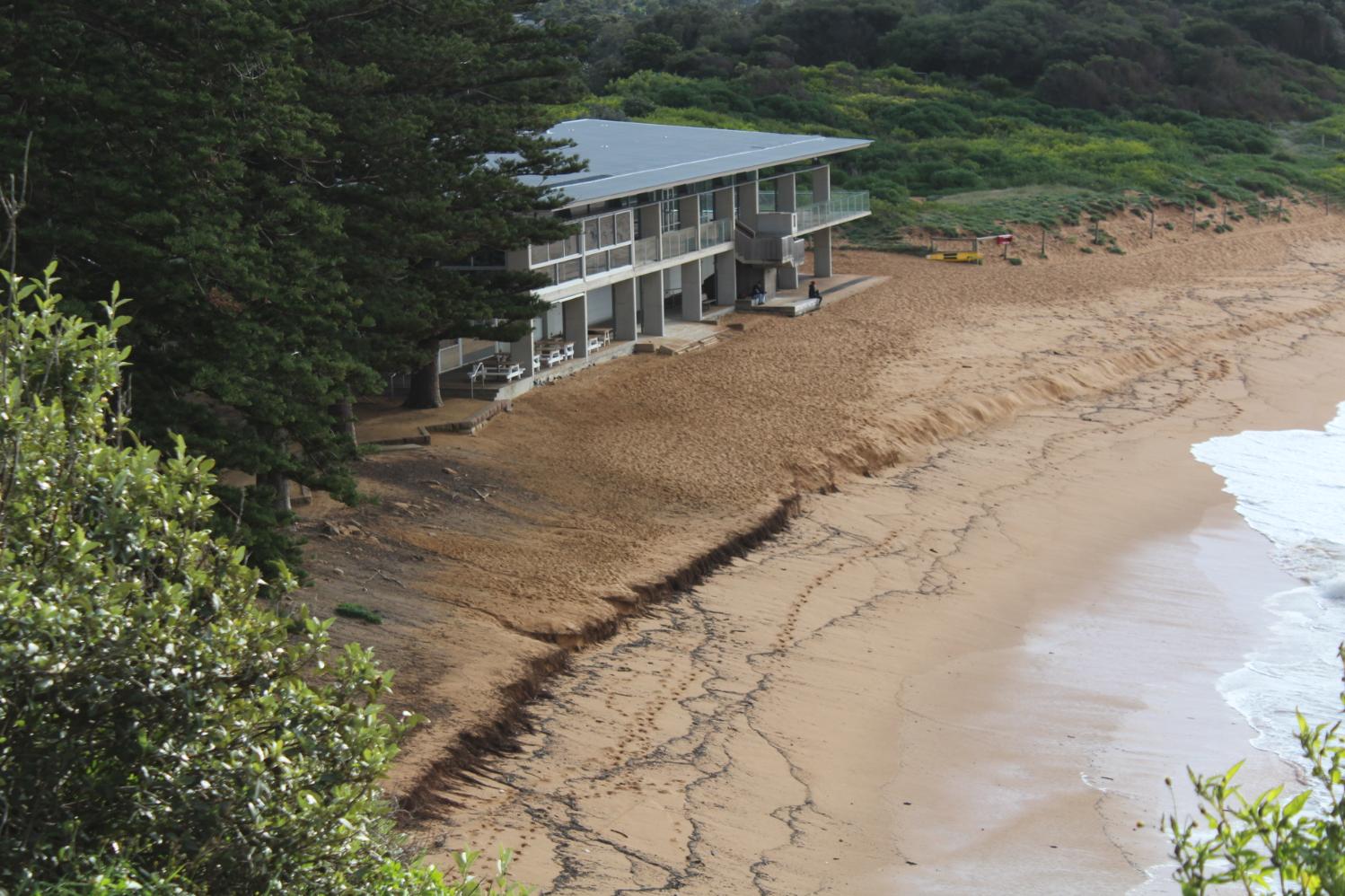 Youngsters Under Waves At North Narrabeen Rock Pool During Big Swell
Photos taken Wednesday July 15th, 2020 by Joe Mills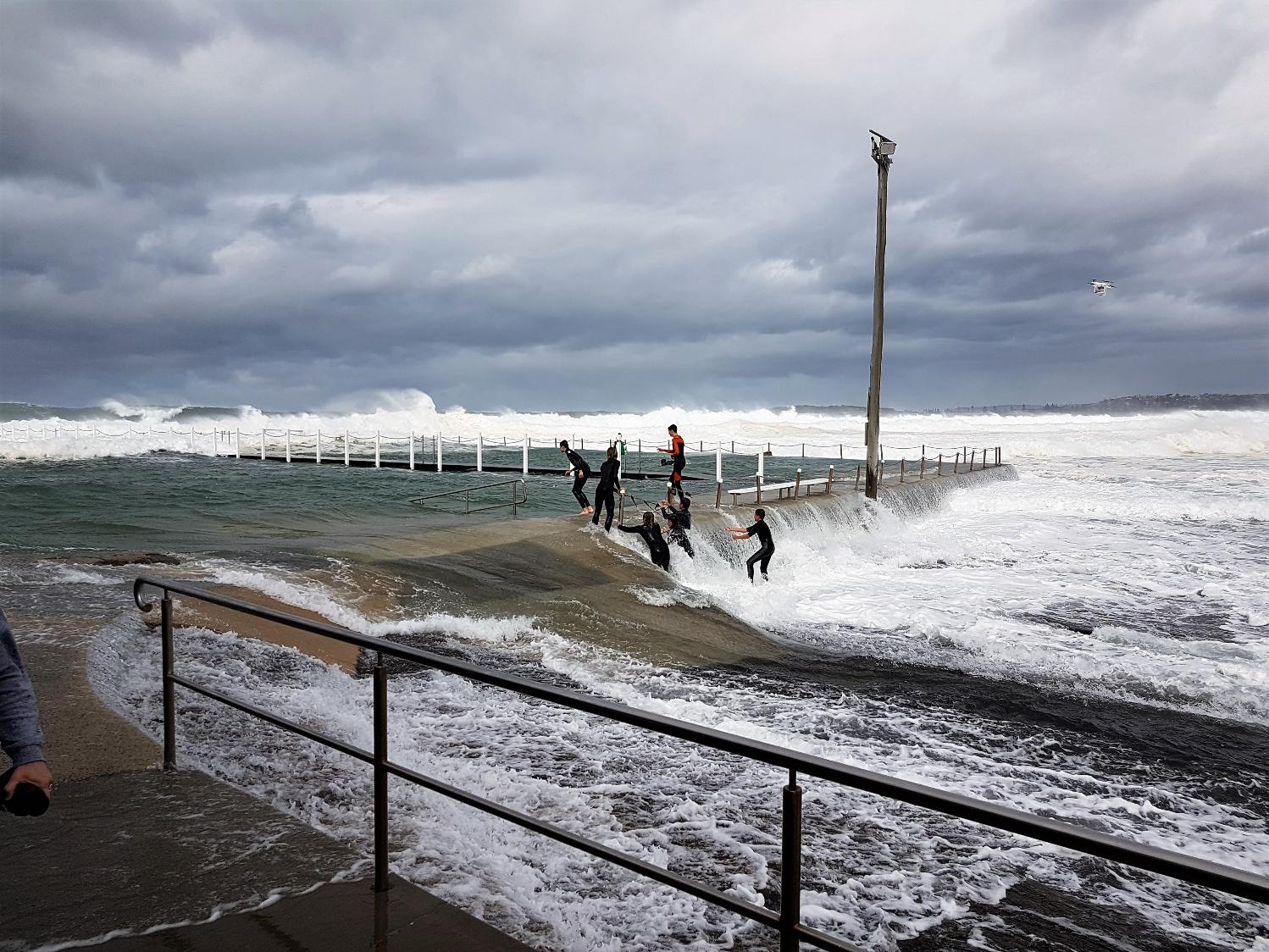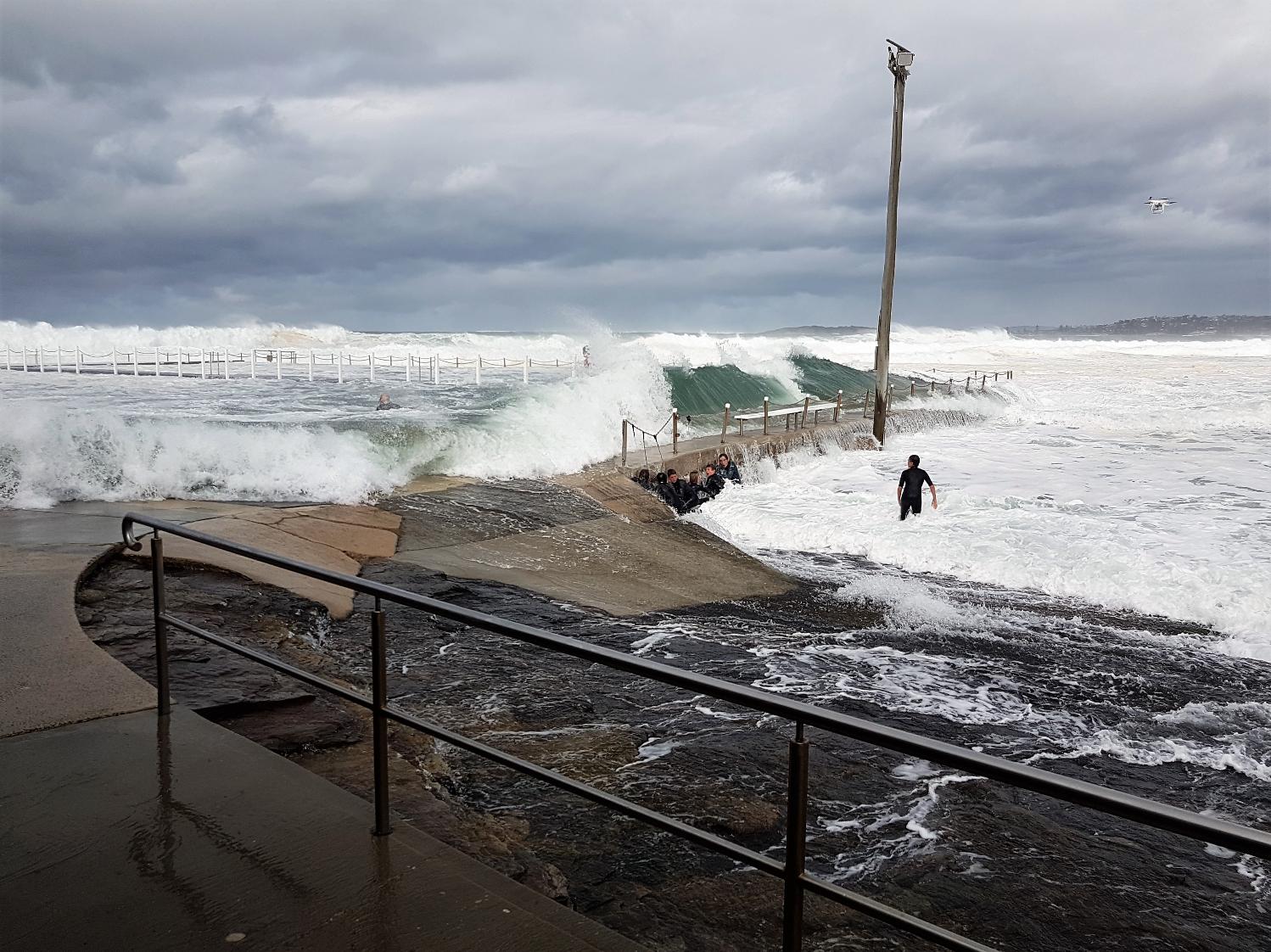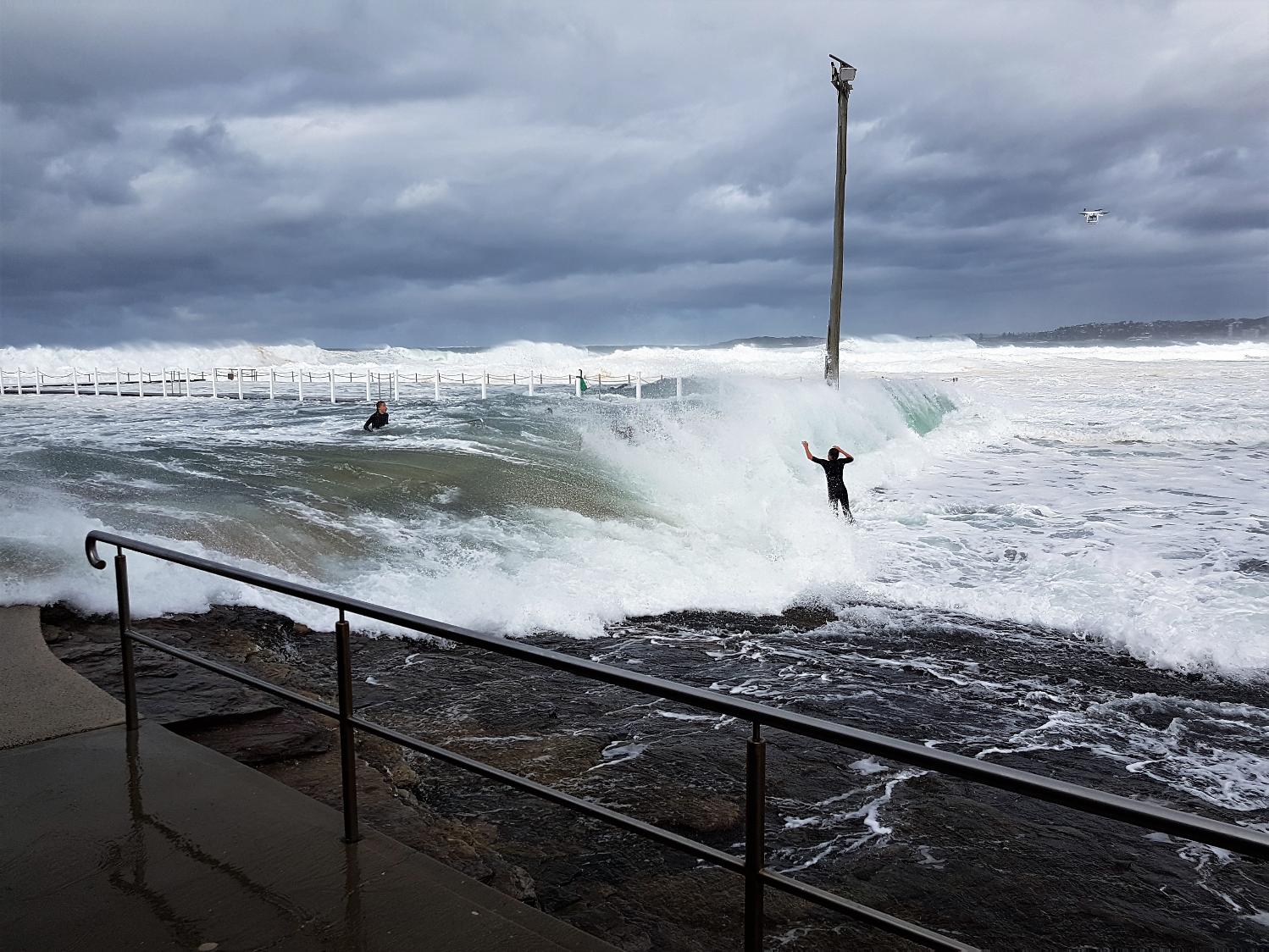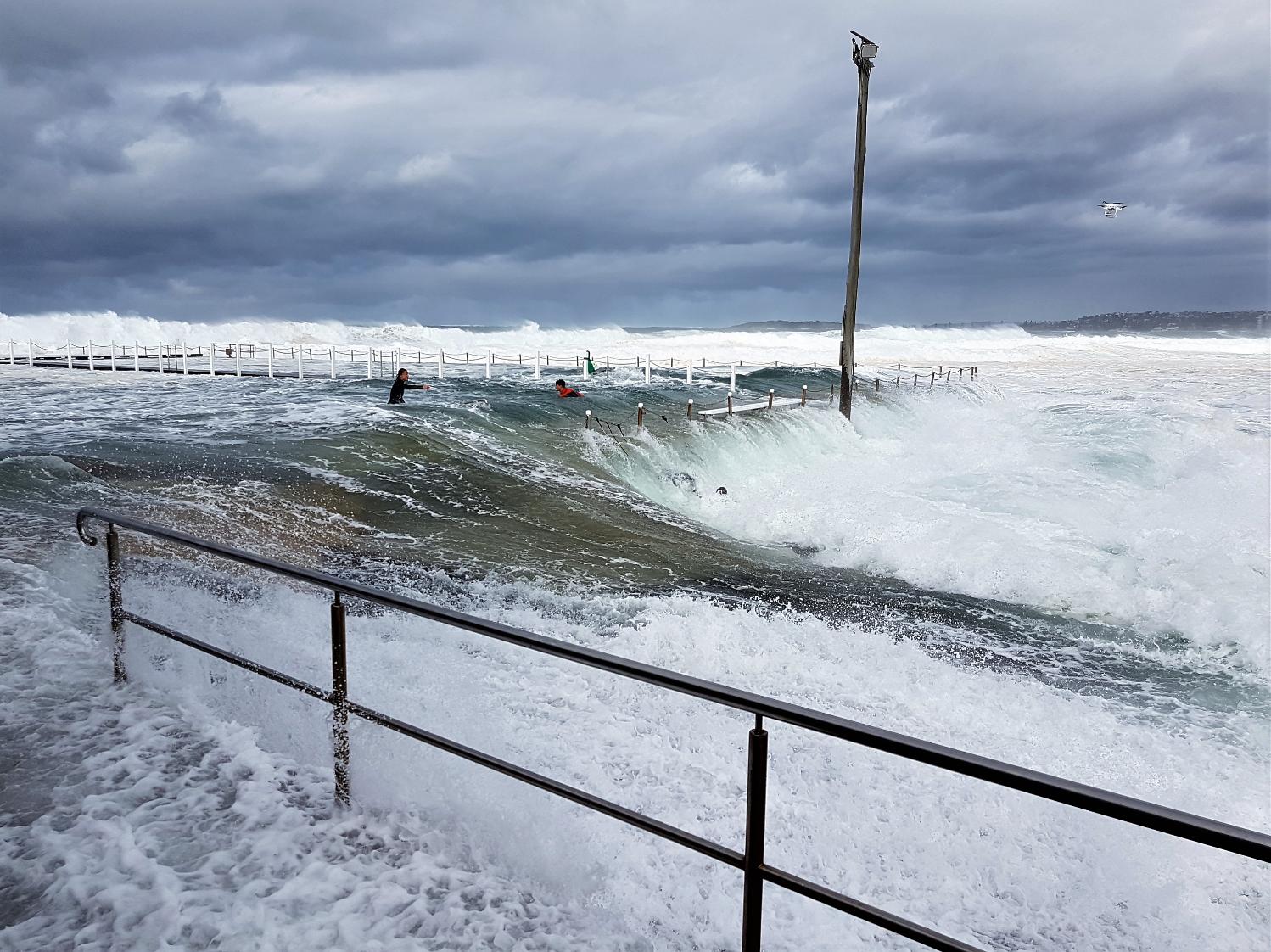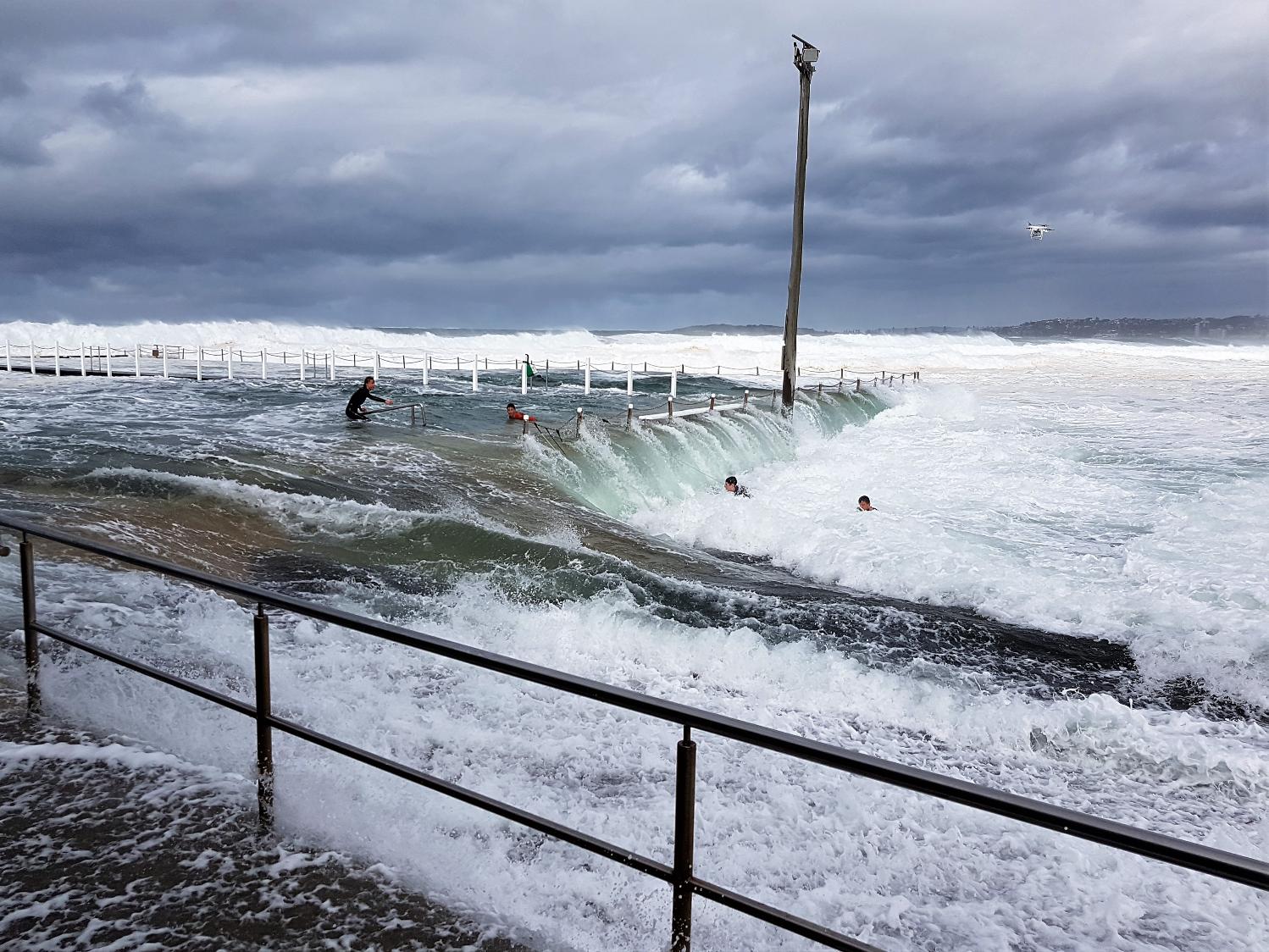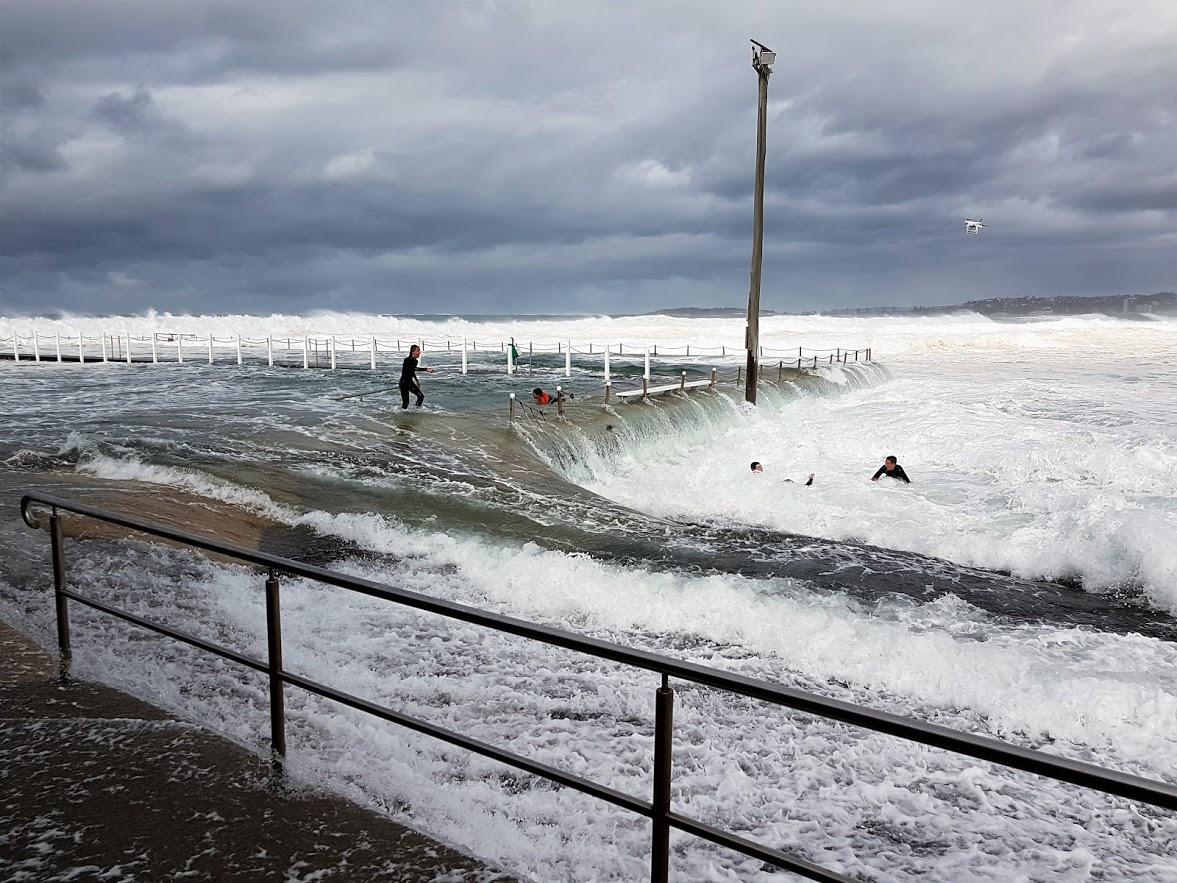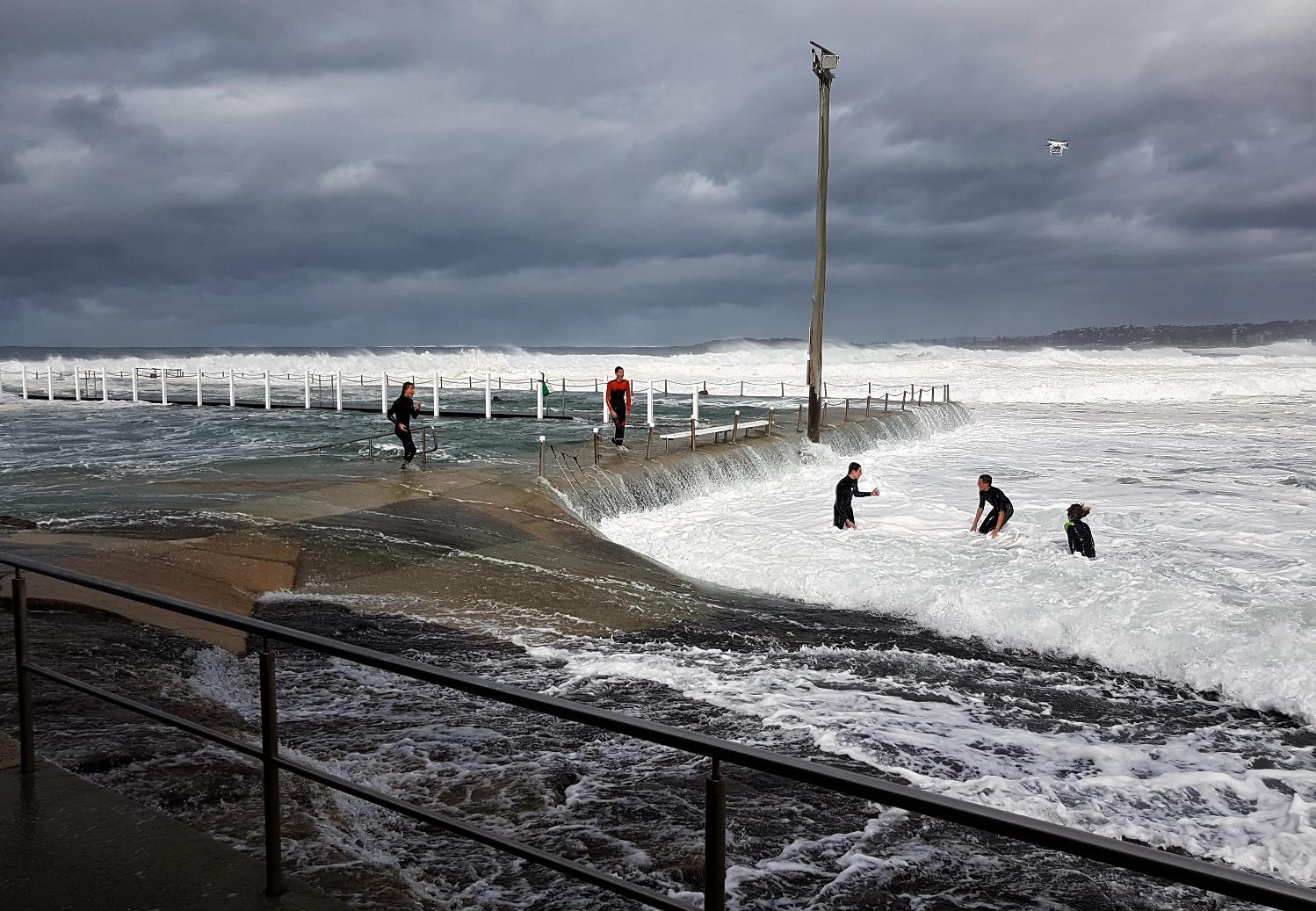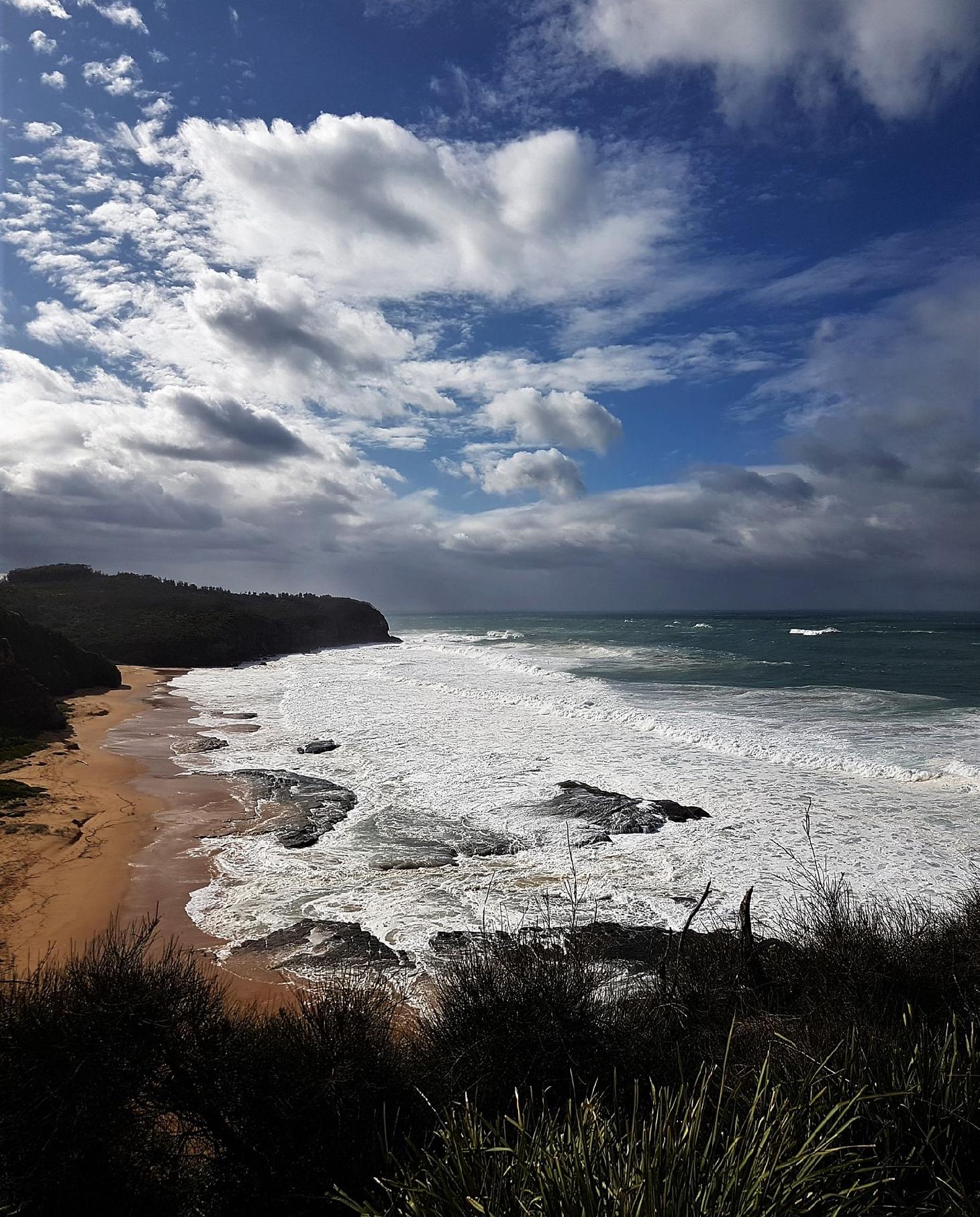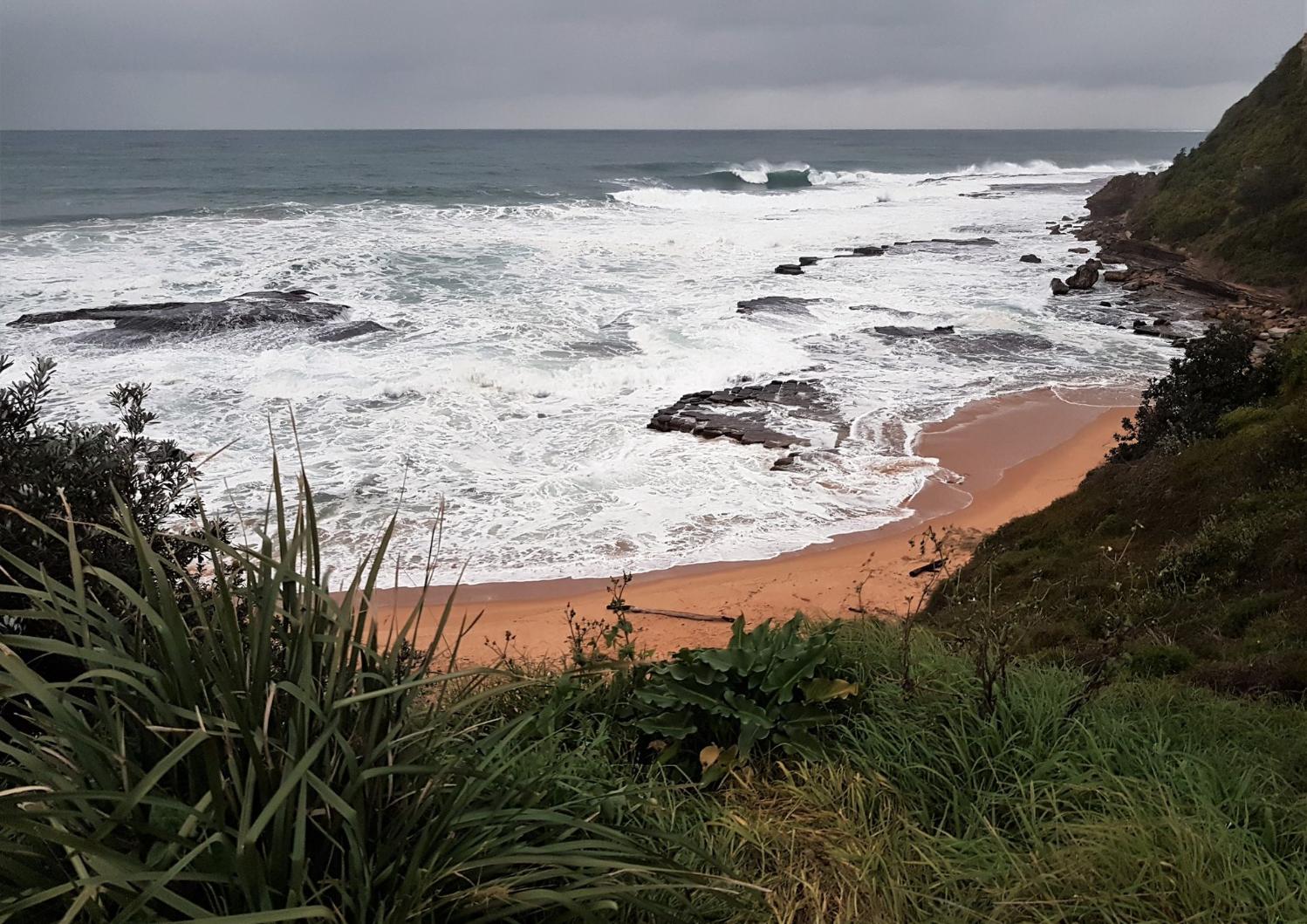 Turimetta Beach whiteout this week - photos by Joe Mills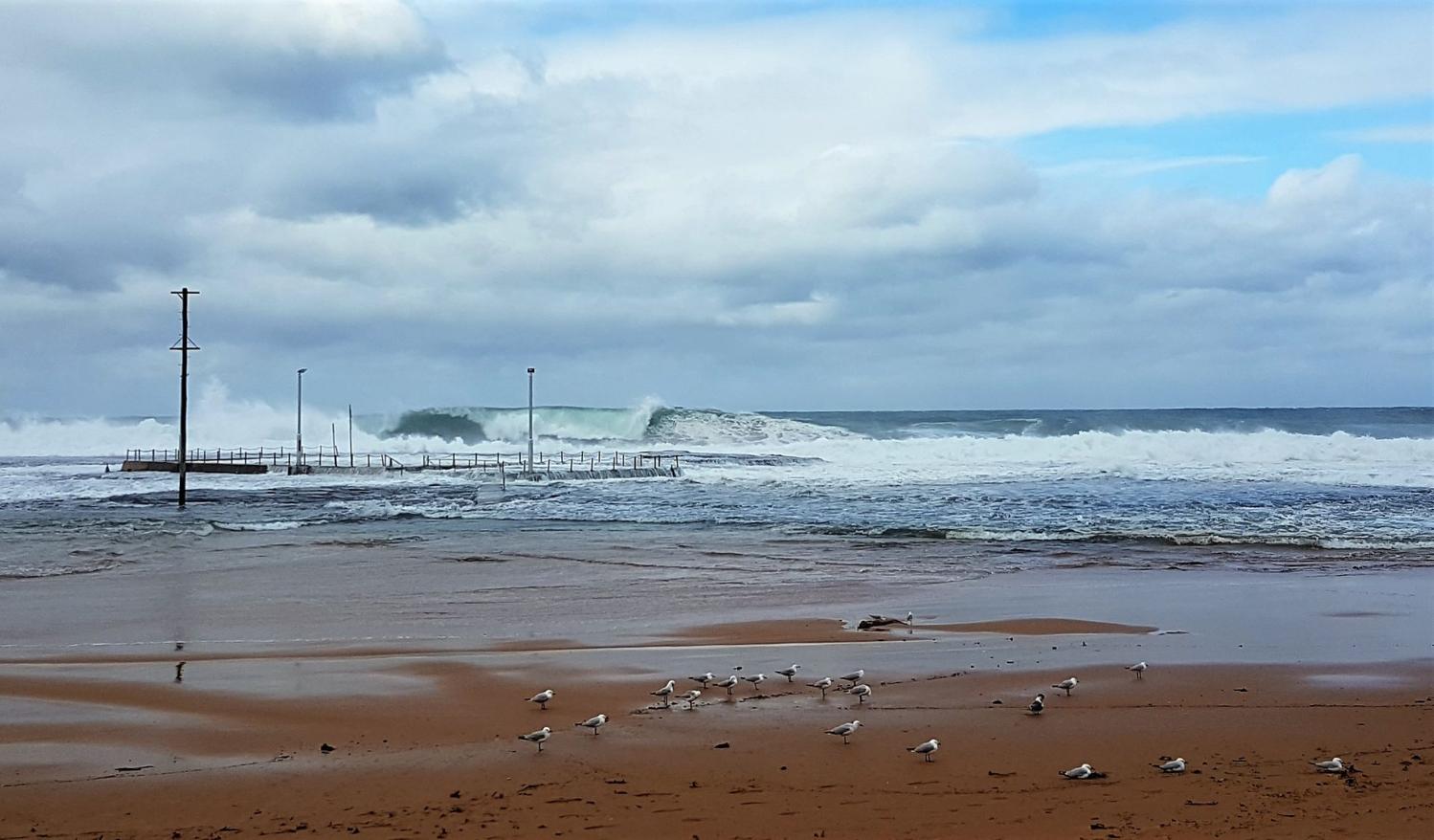 Mona Vale Beach pool this week - photo by Joe Mills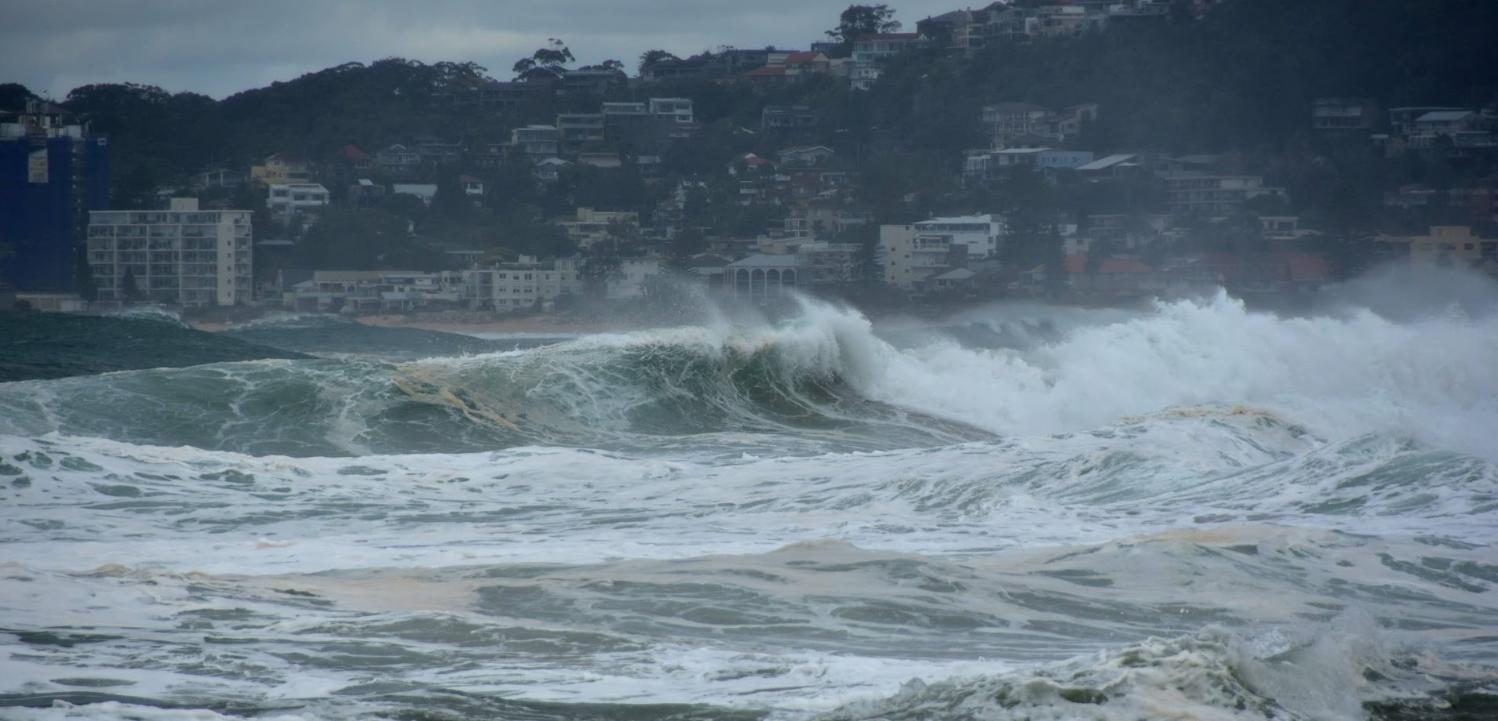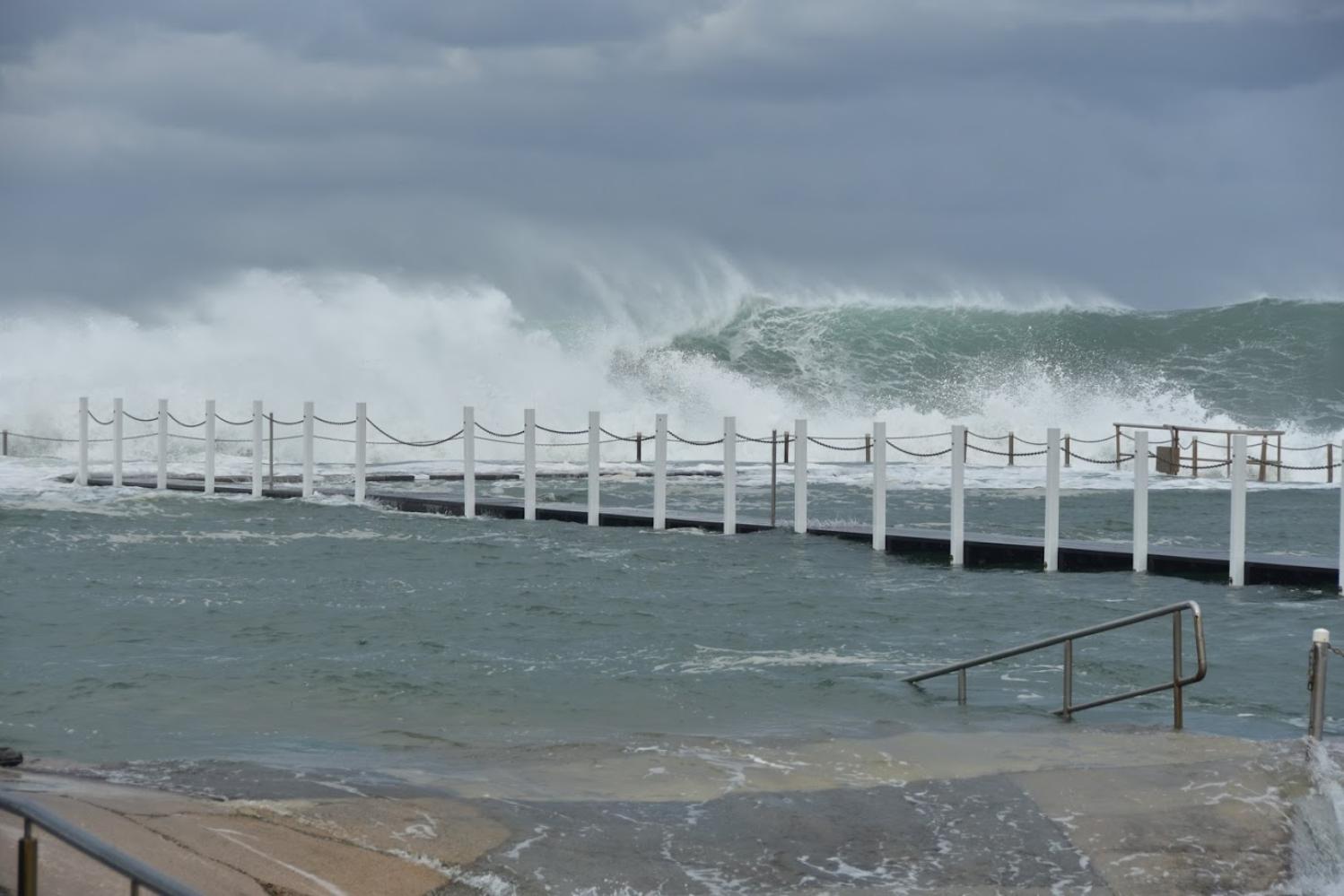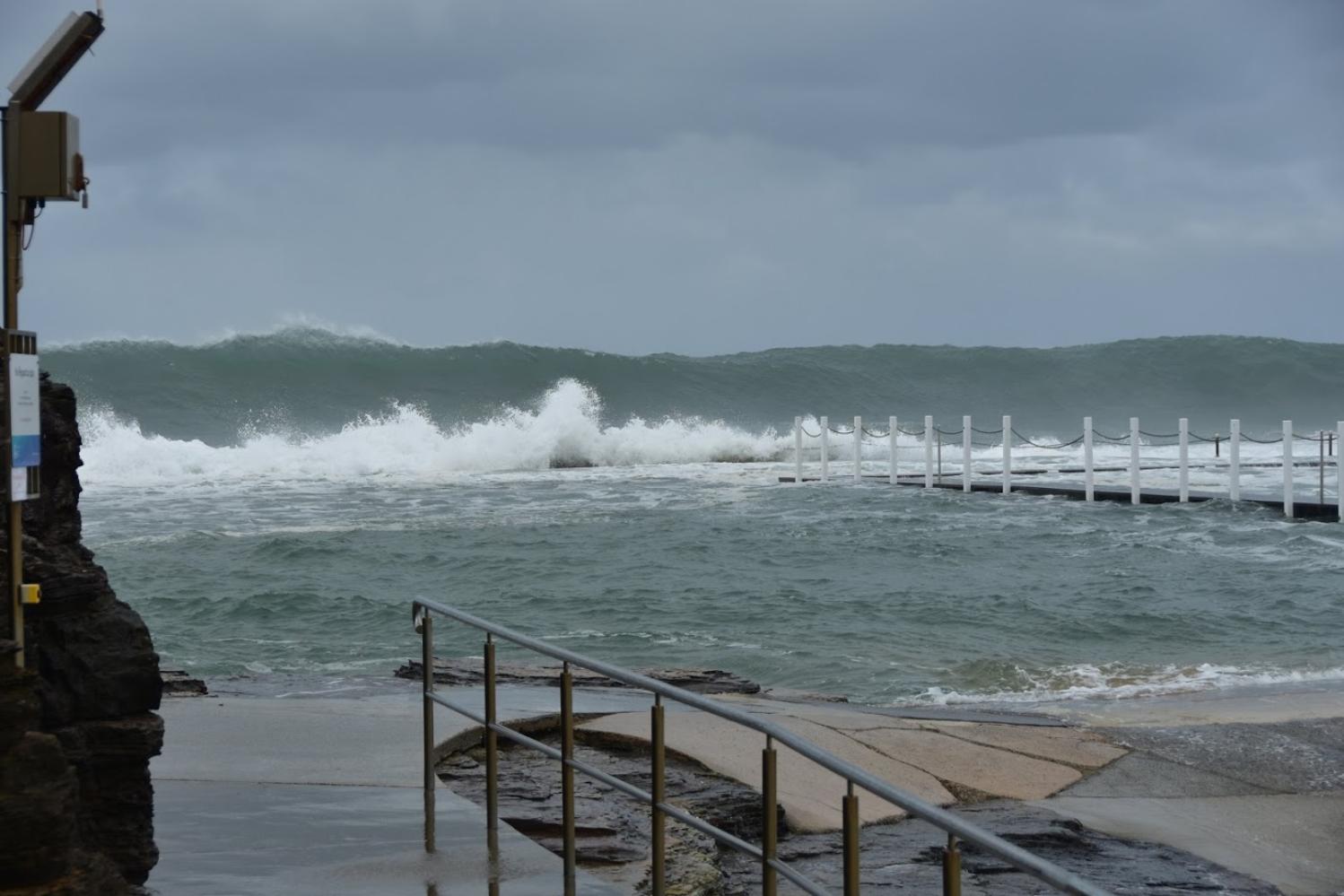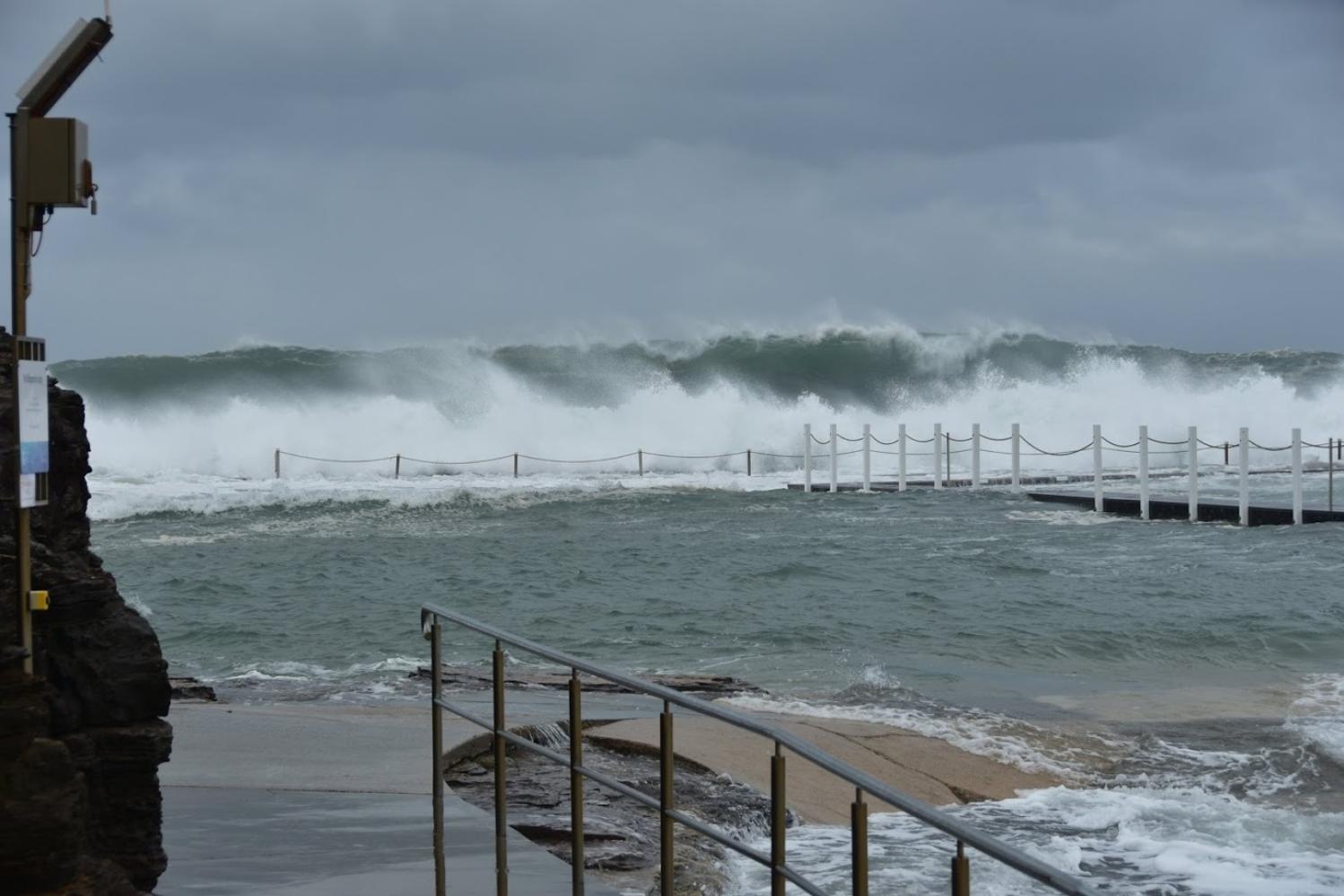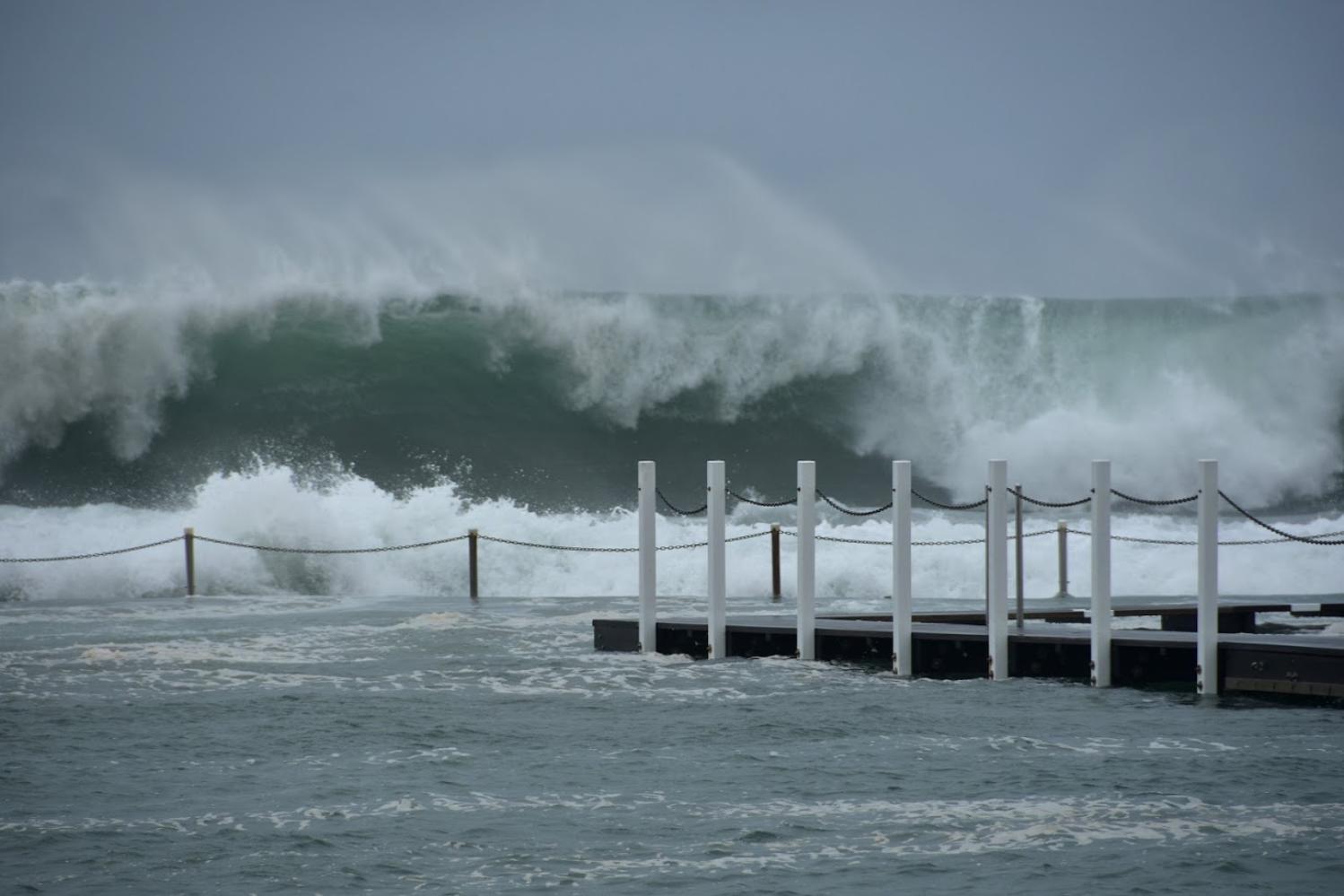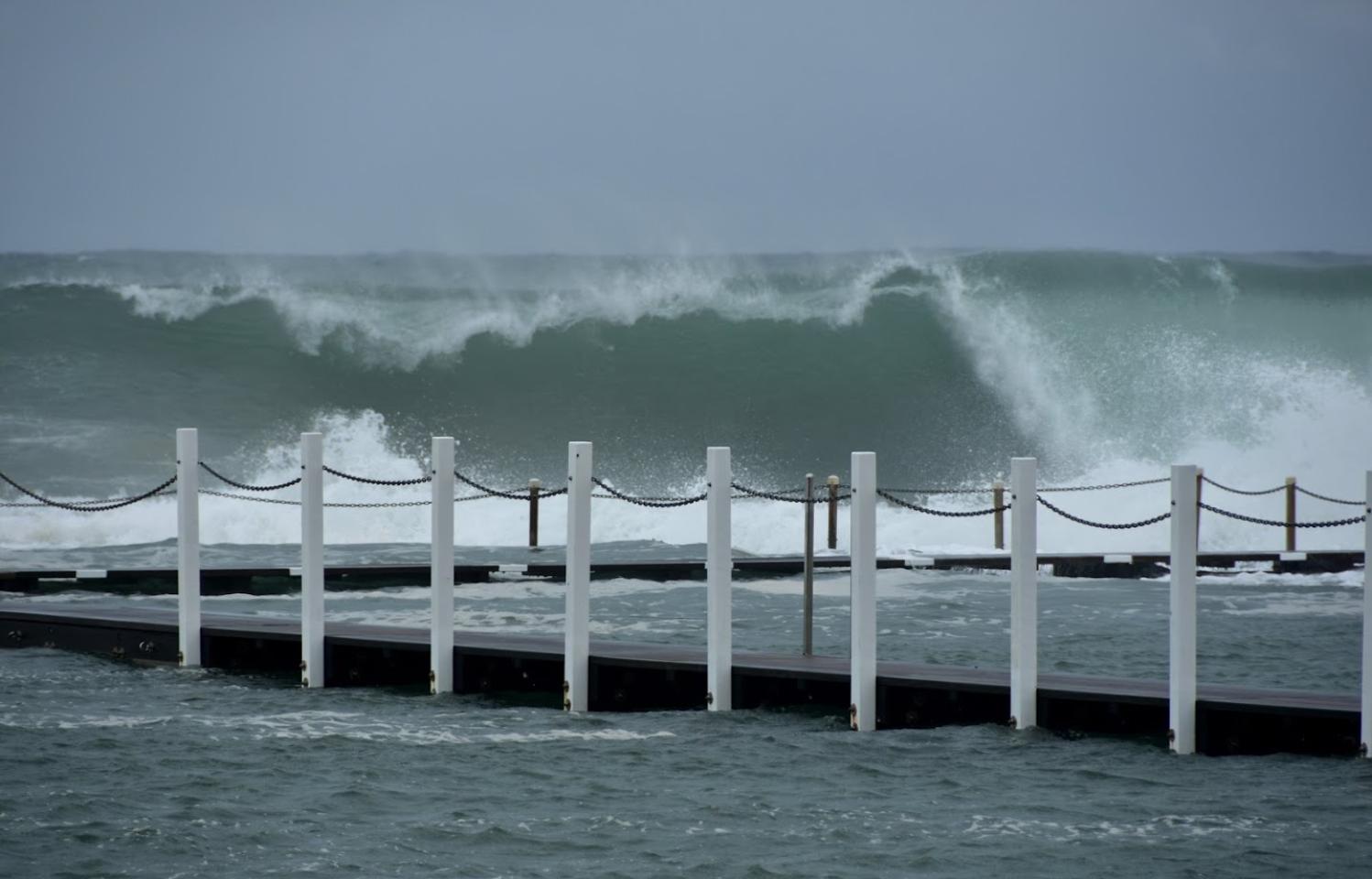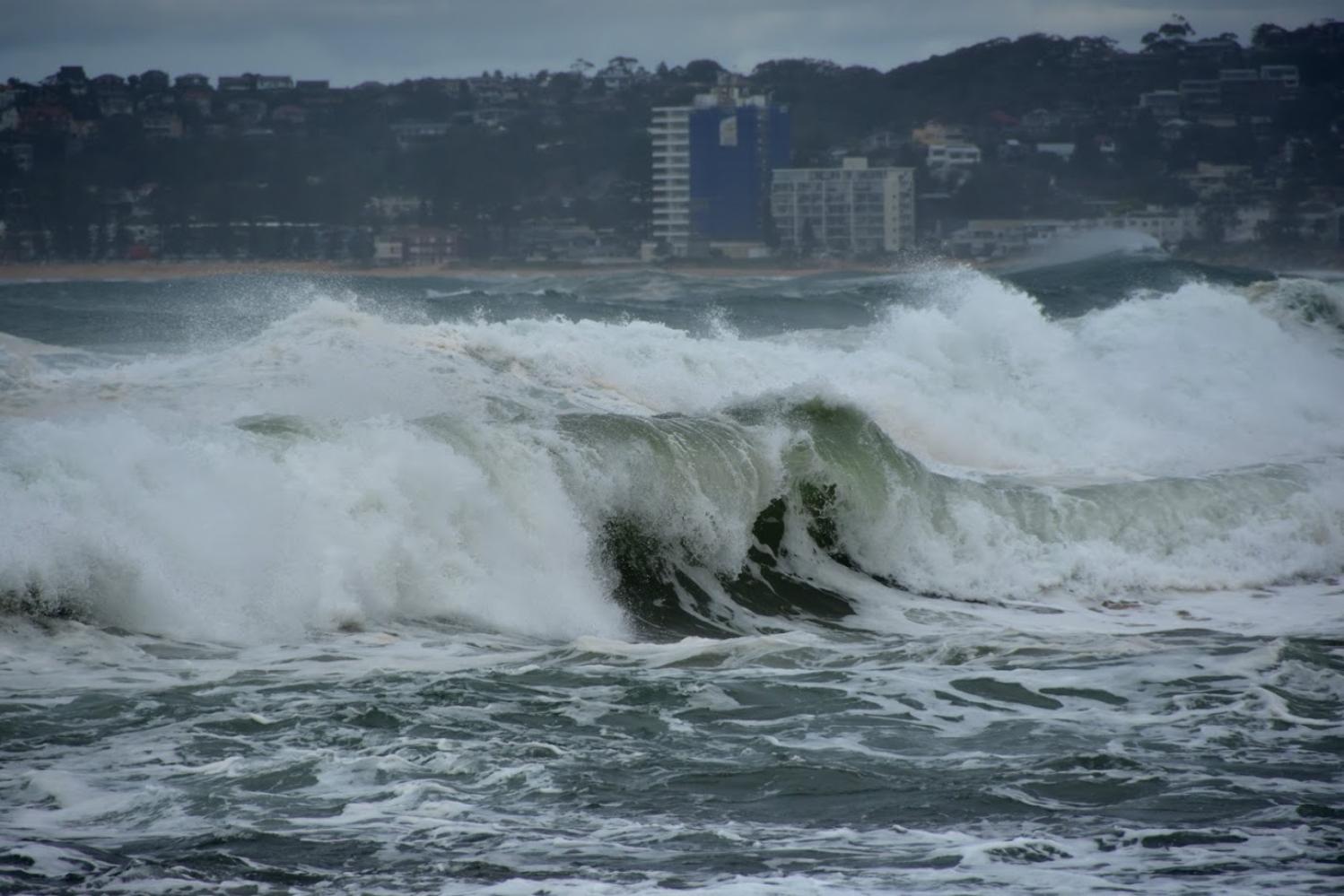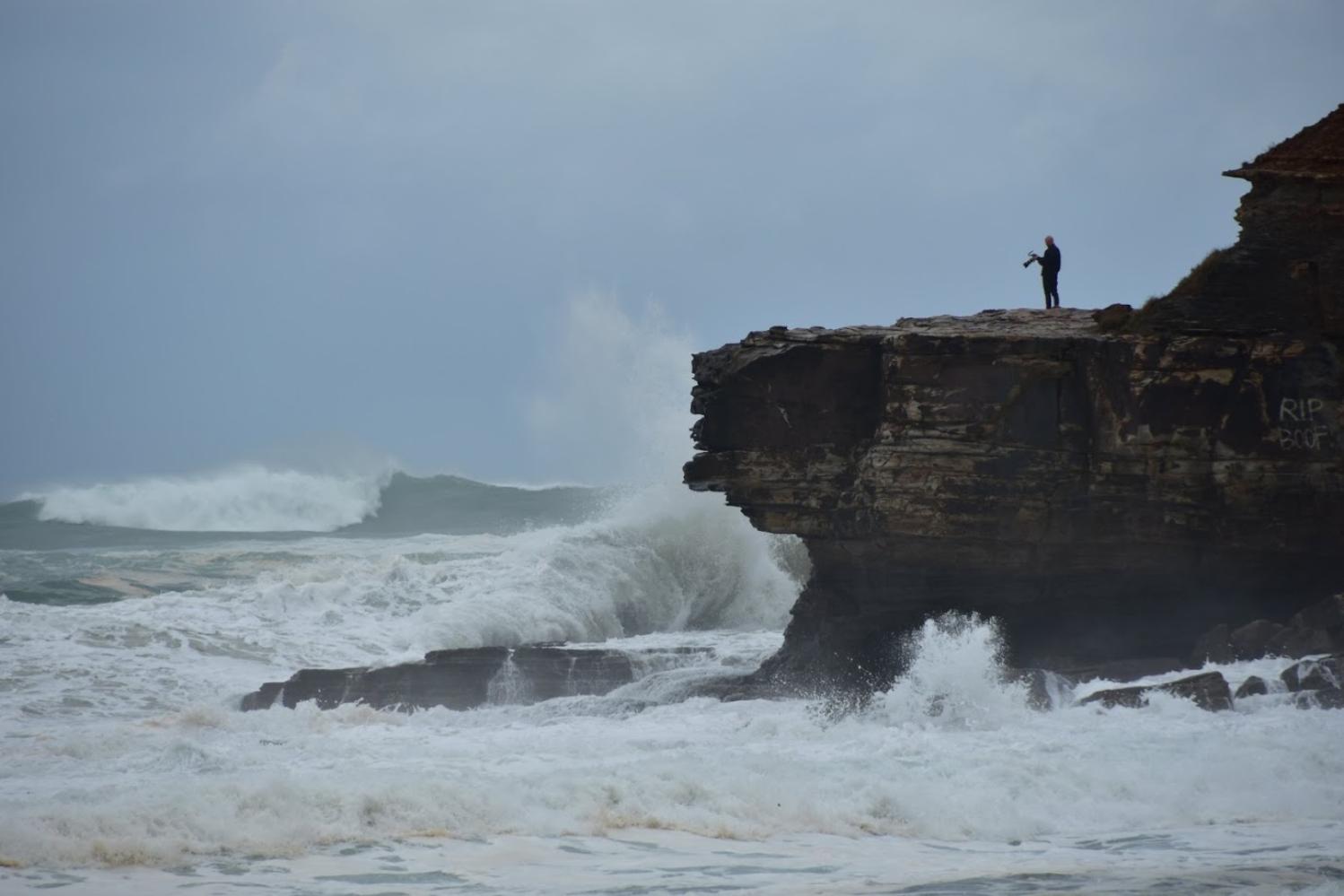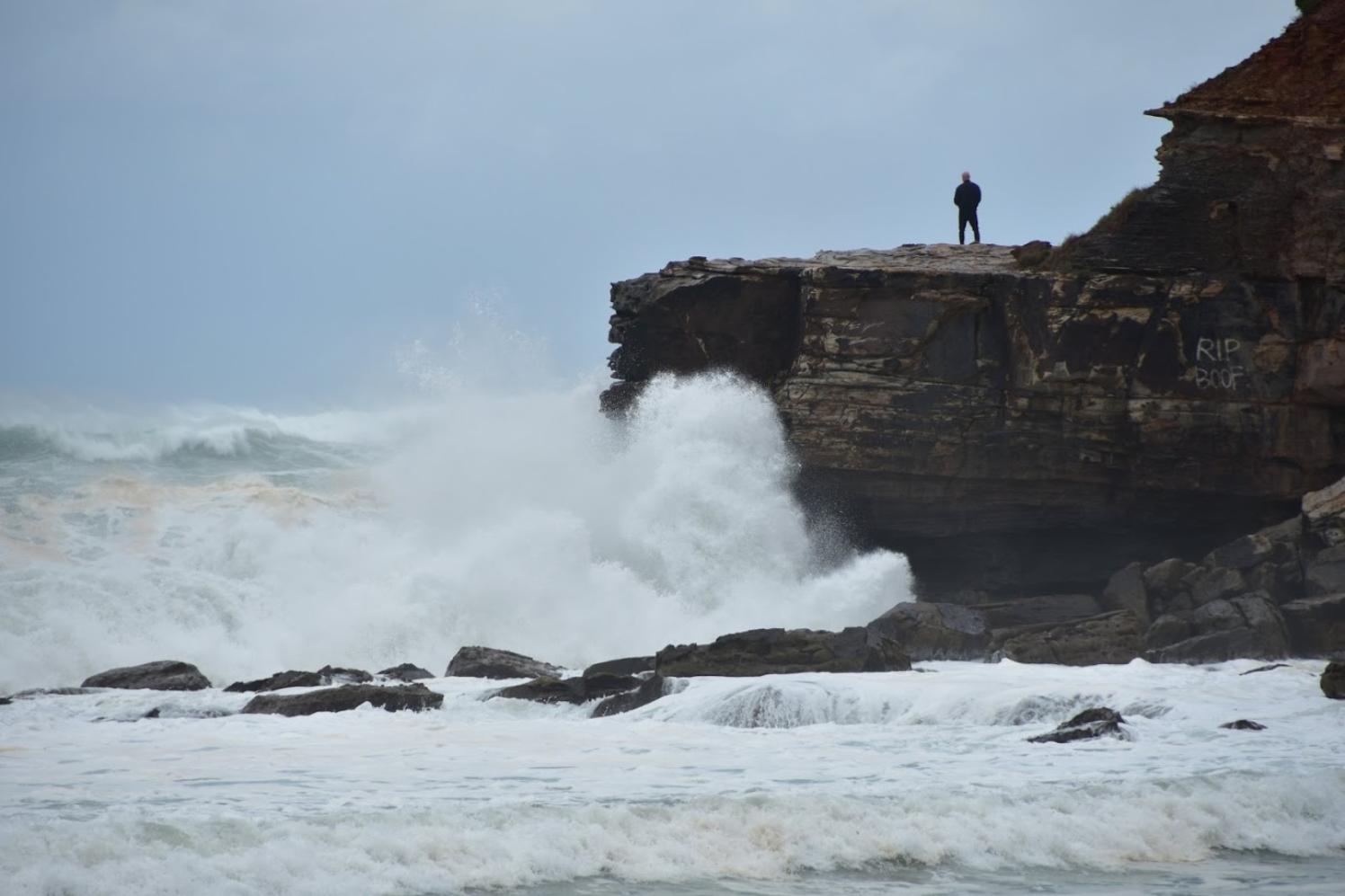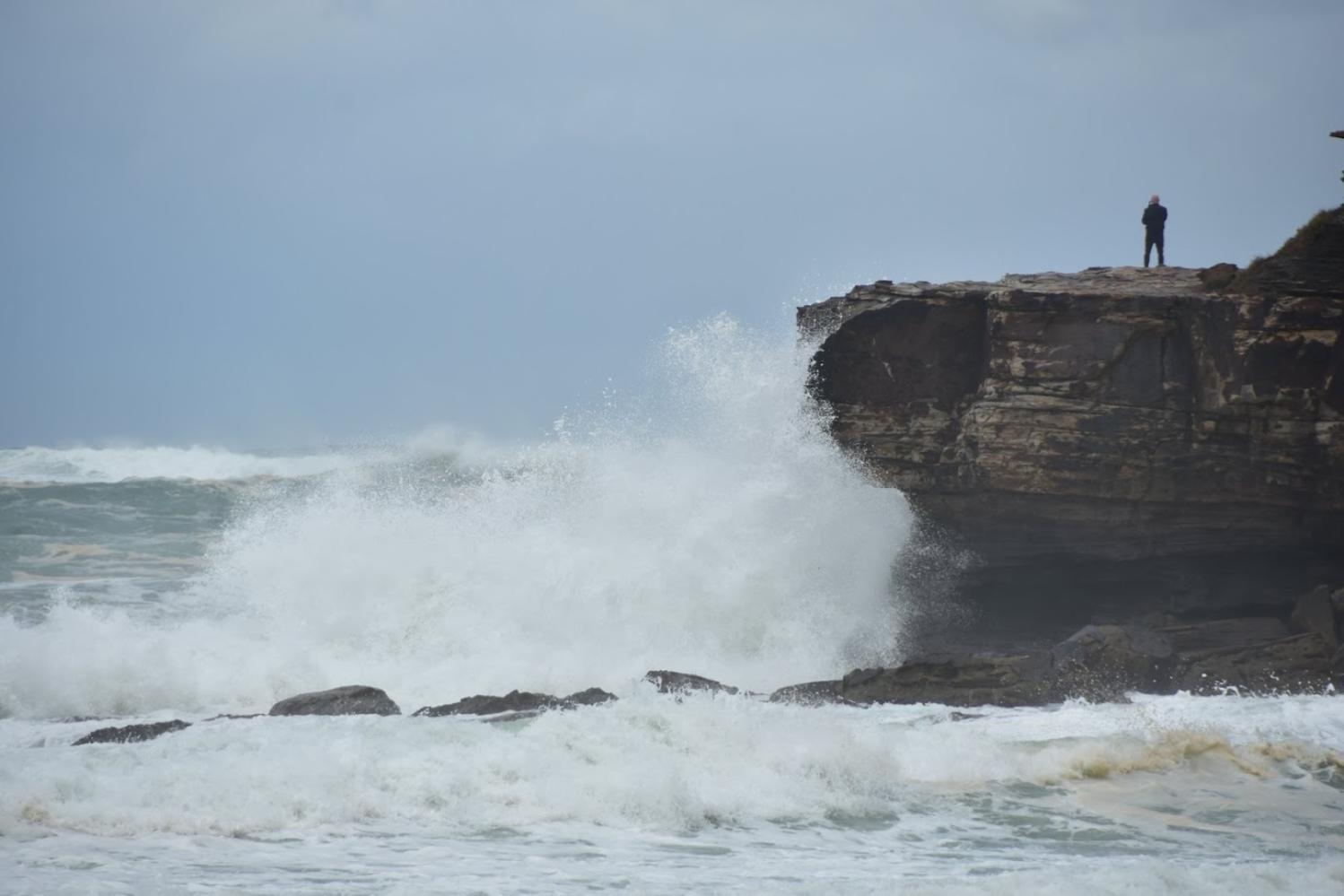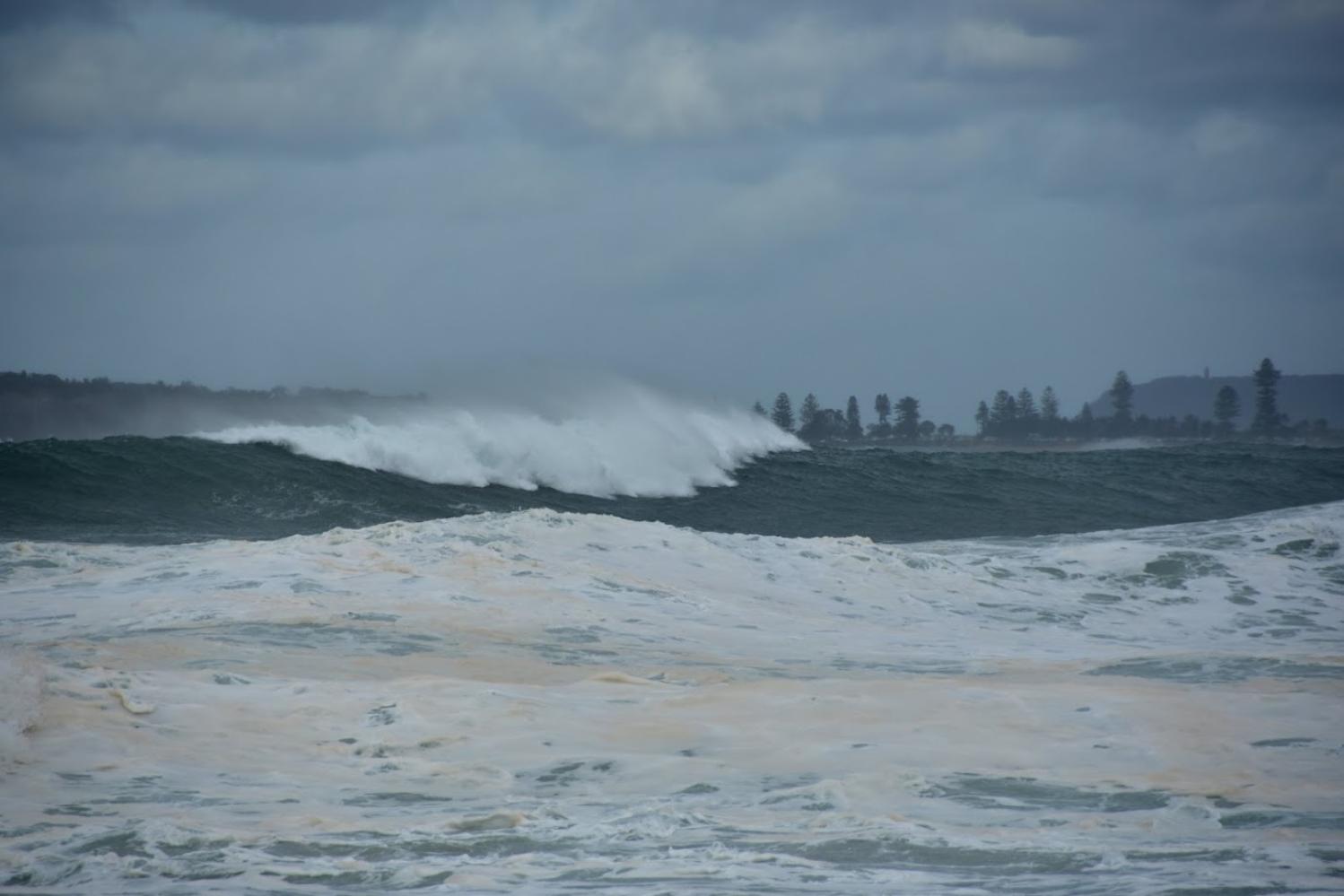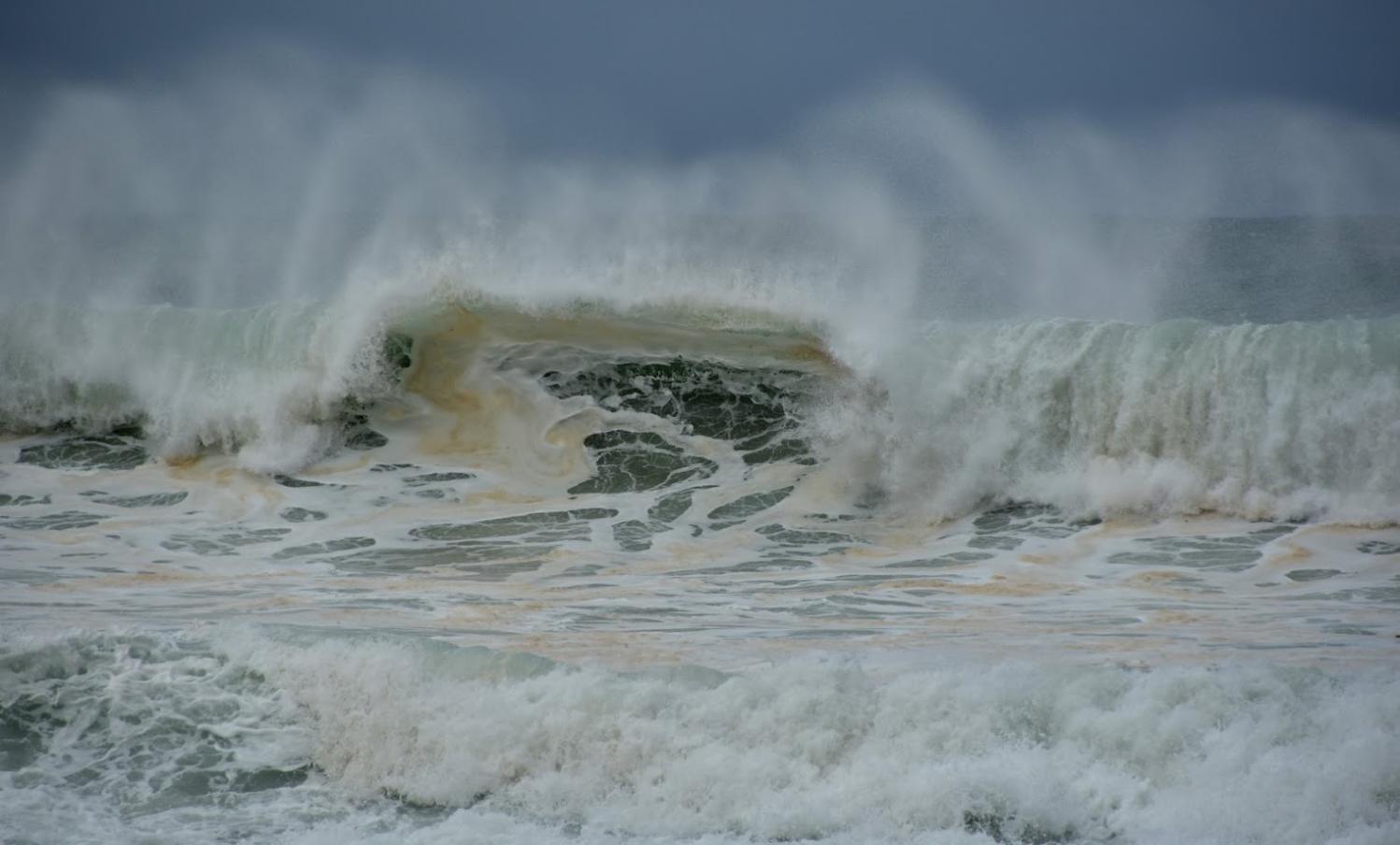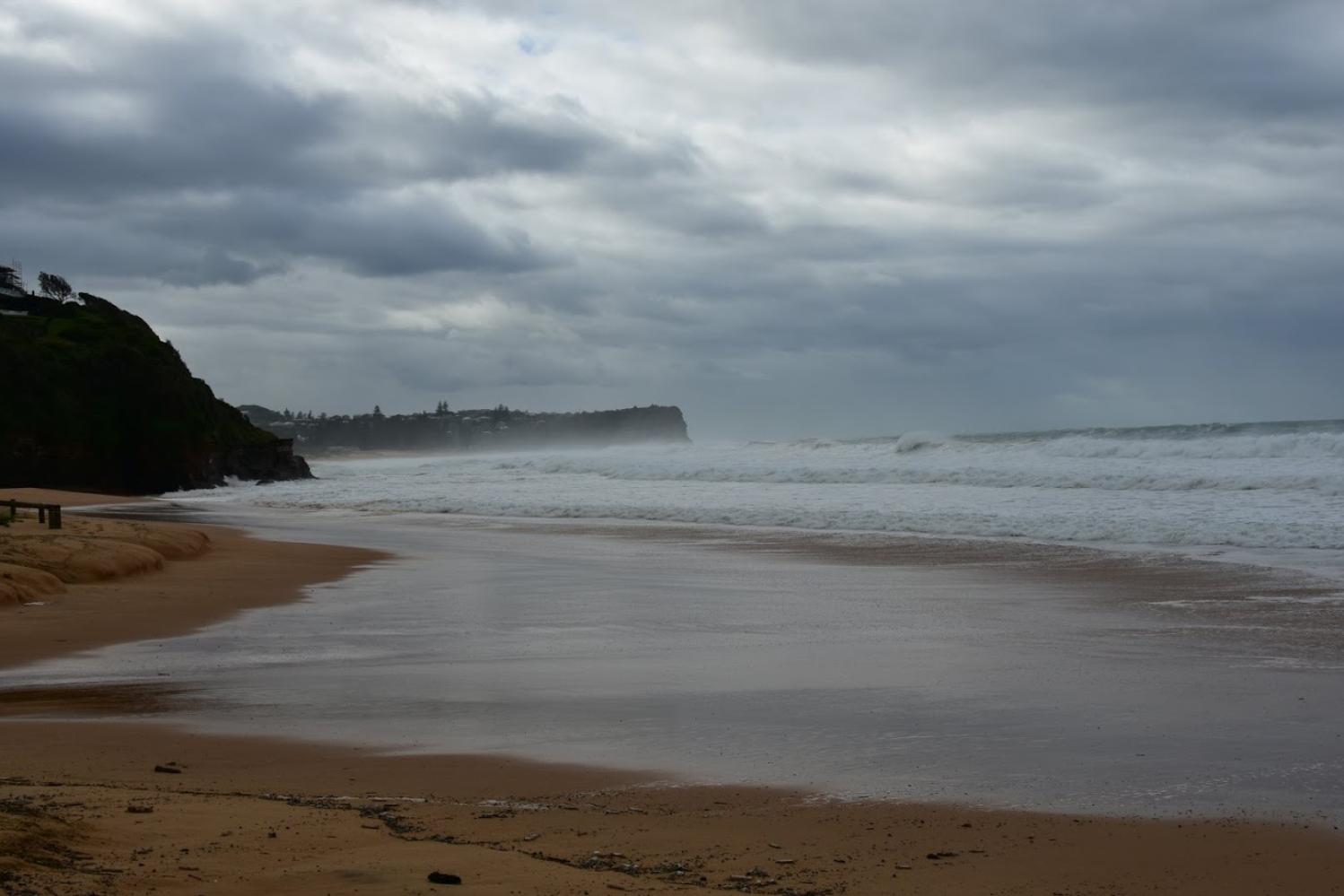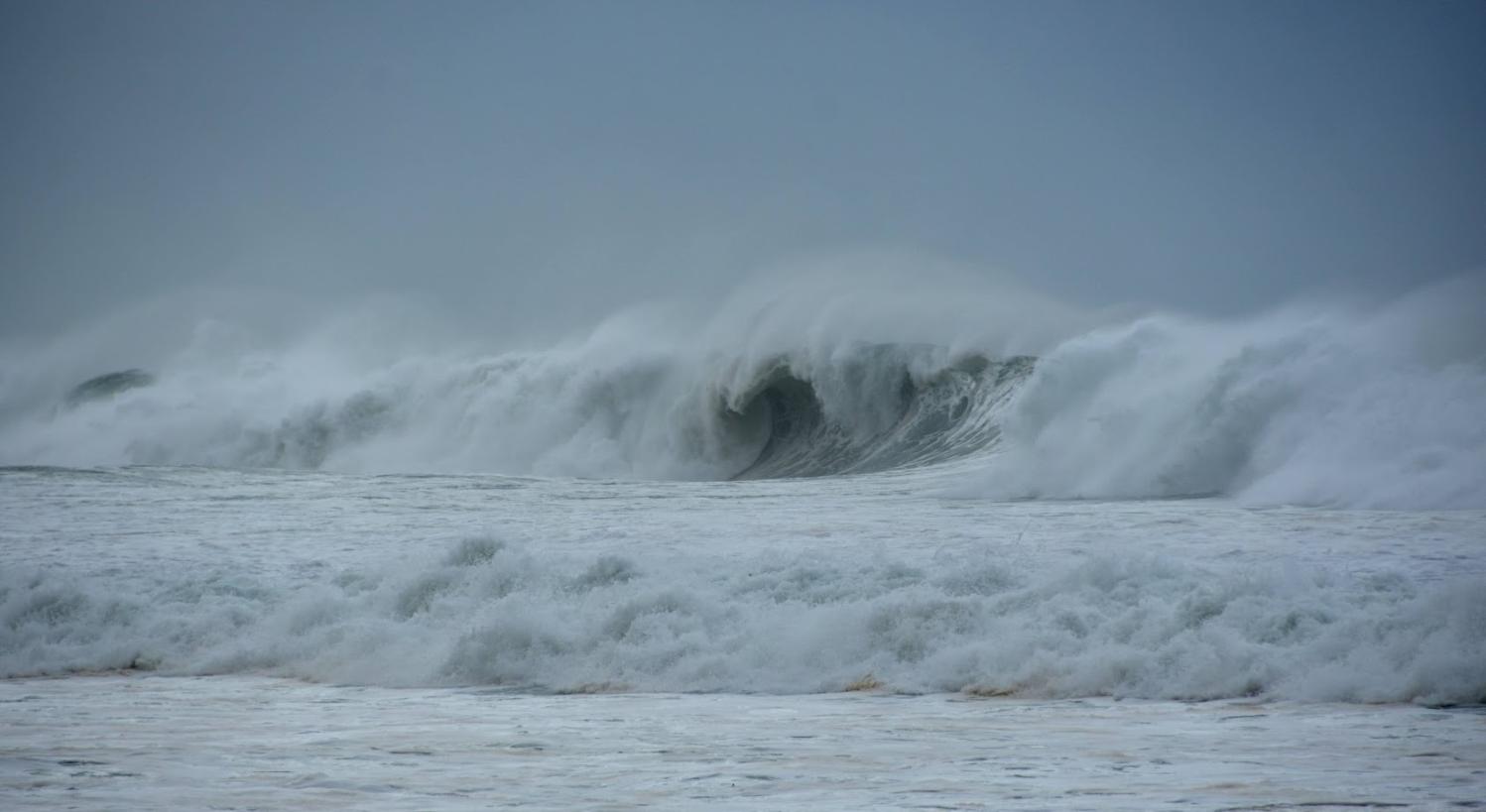 Surfing North Avalon Beach Waves
Photo sequences taken Saturday July 17th by A J Guesdon - album where these are at HERE - NB: you can download these for your own Family Albums, not for commercial use by others though.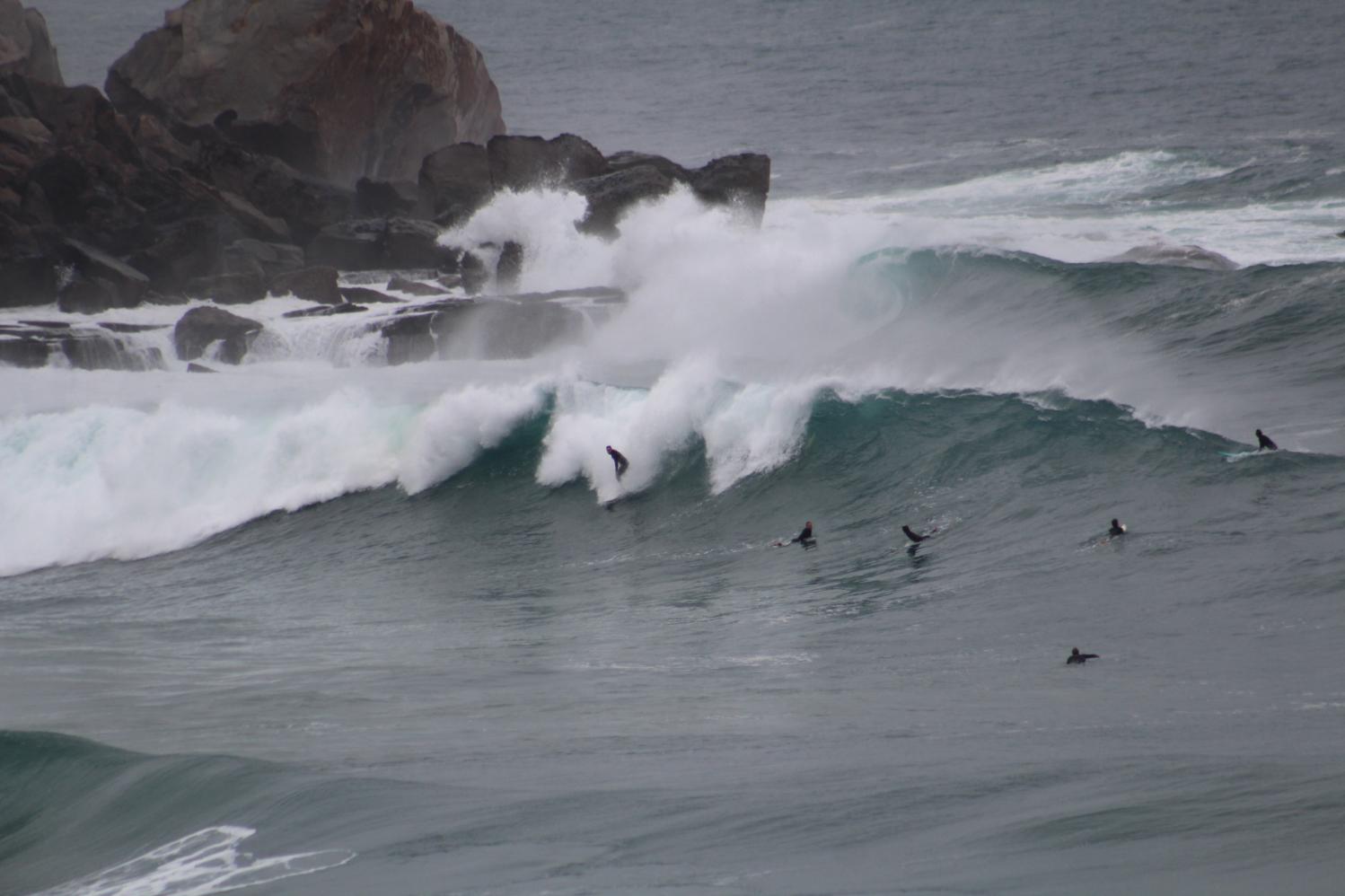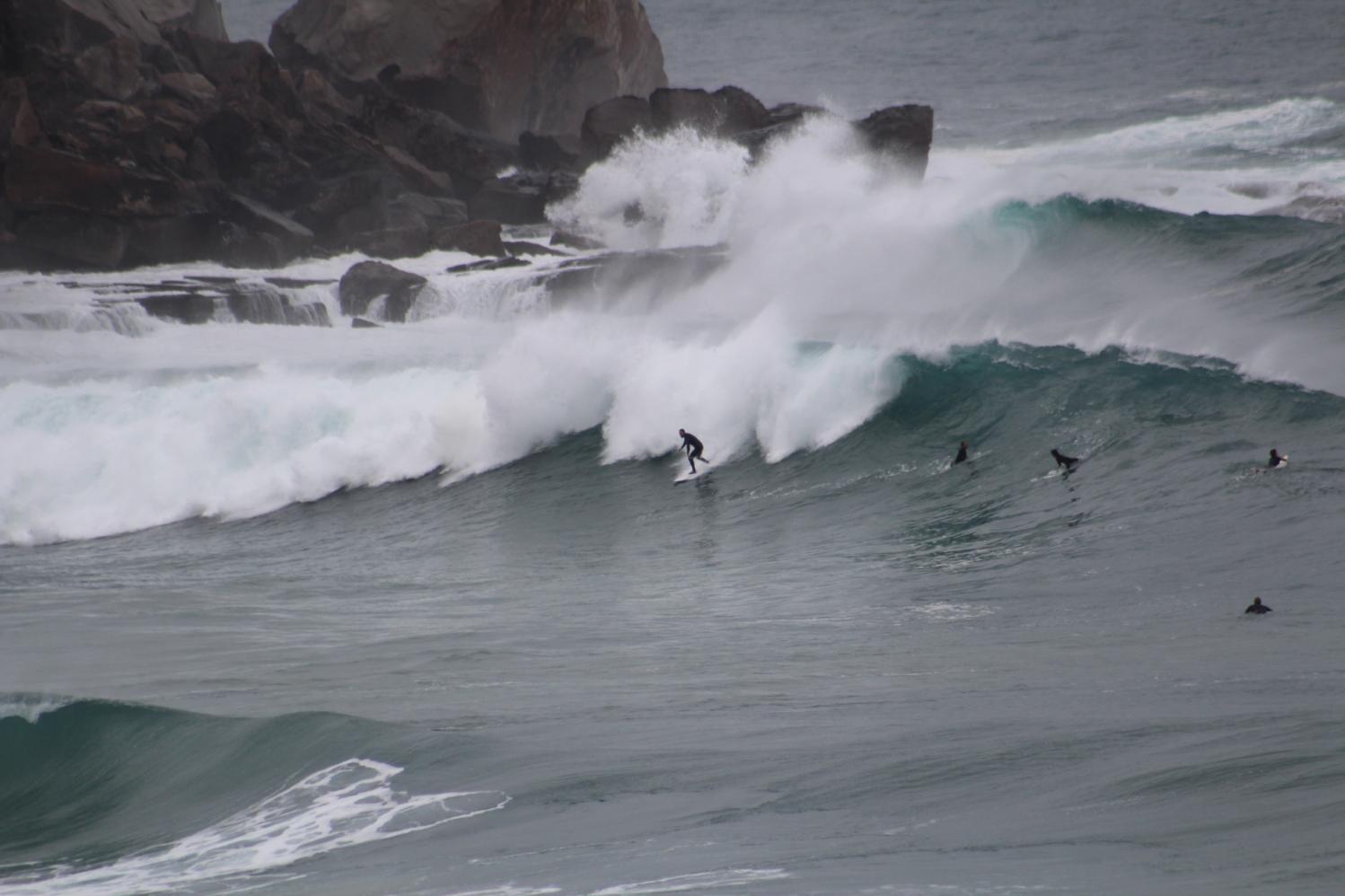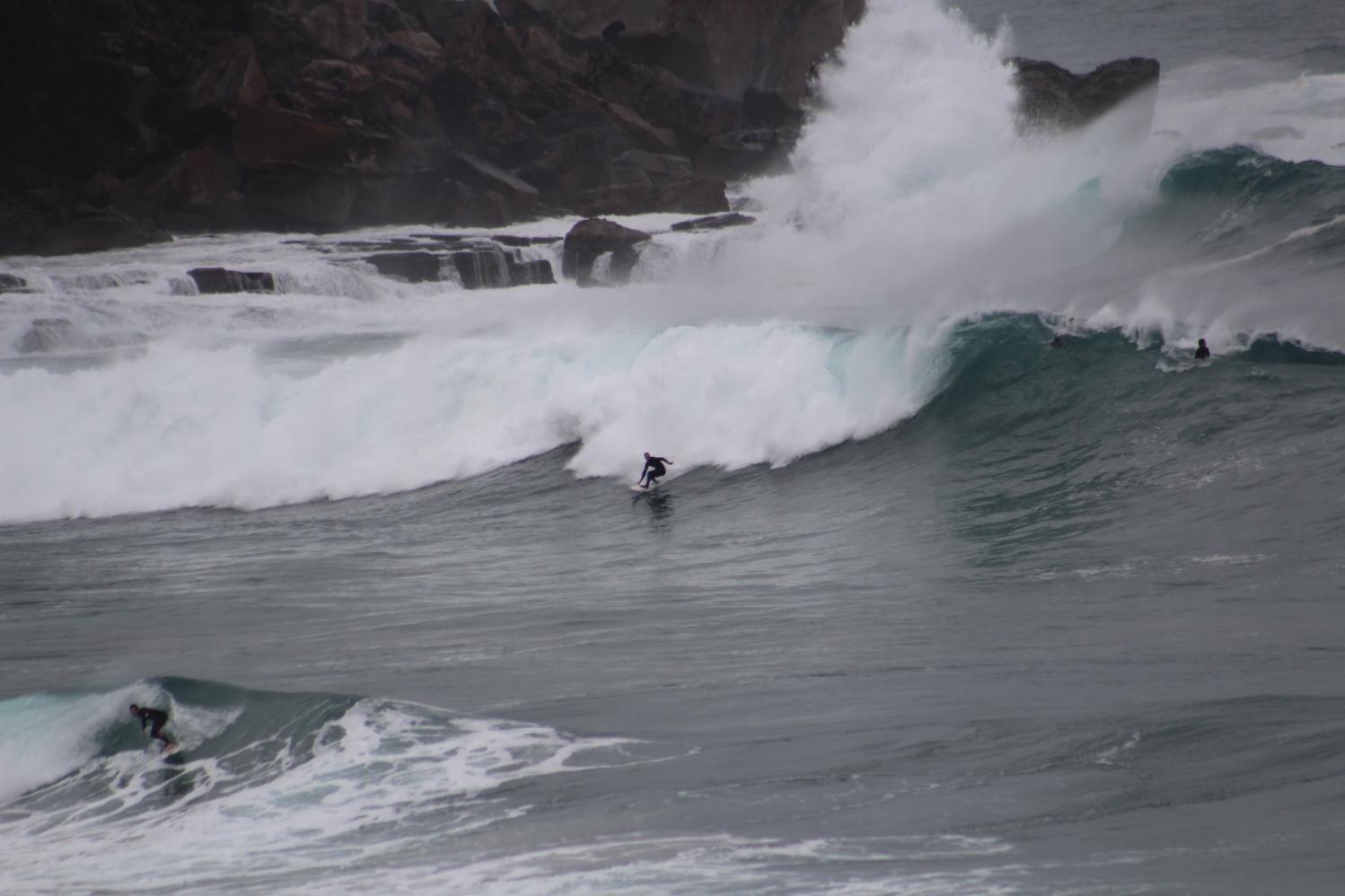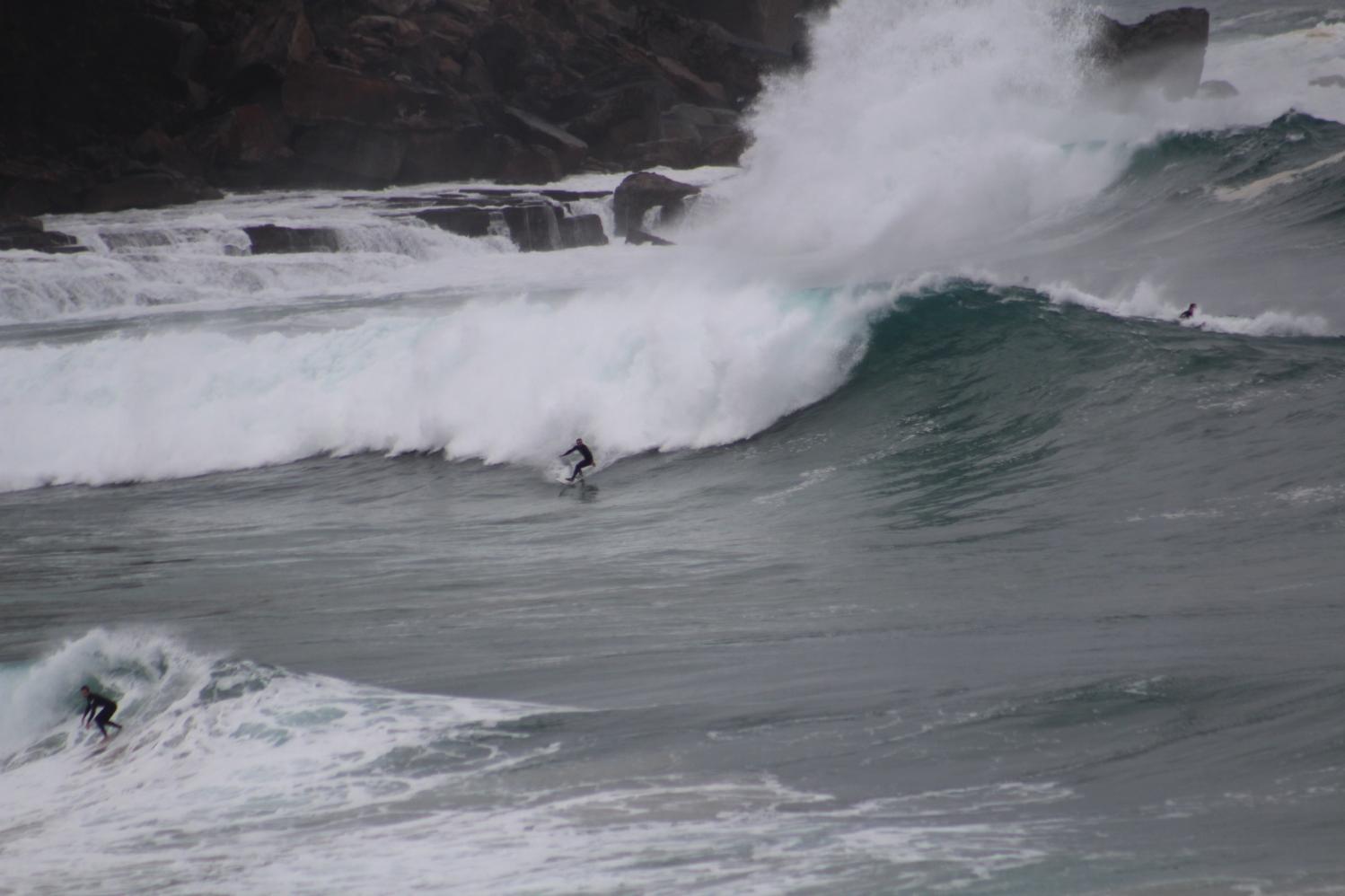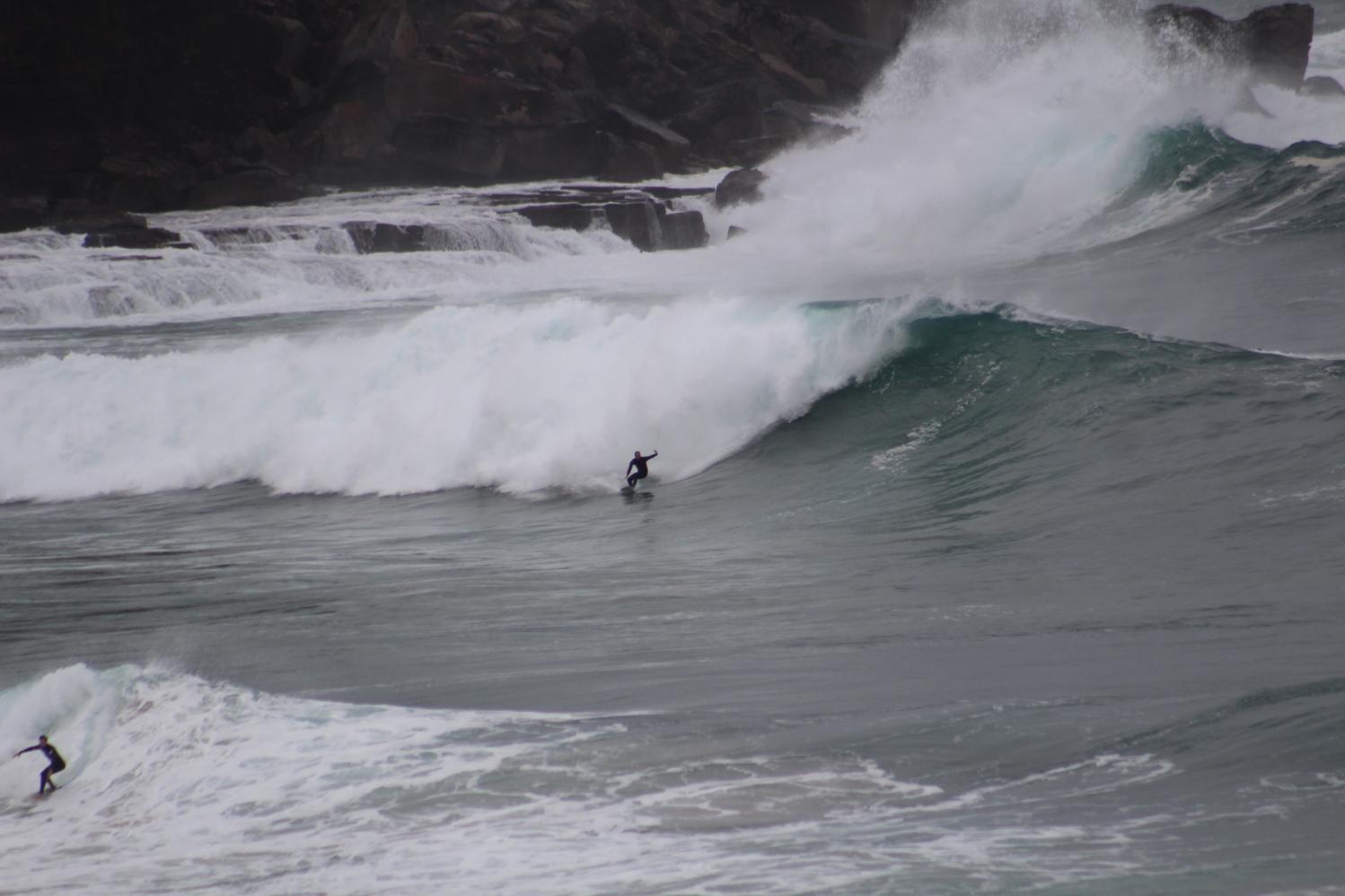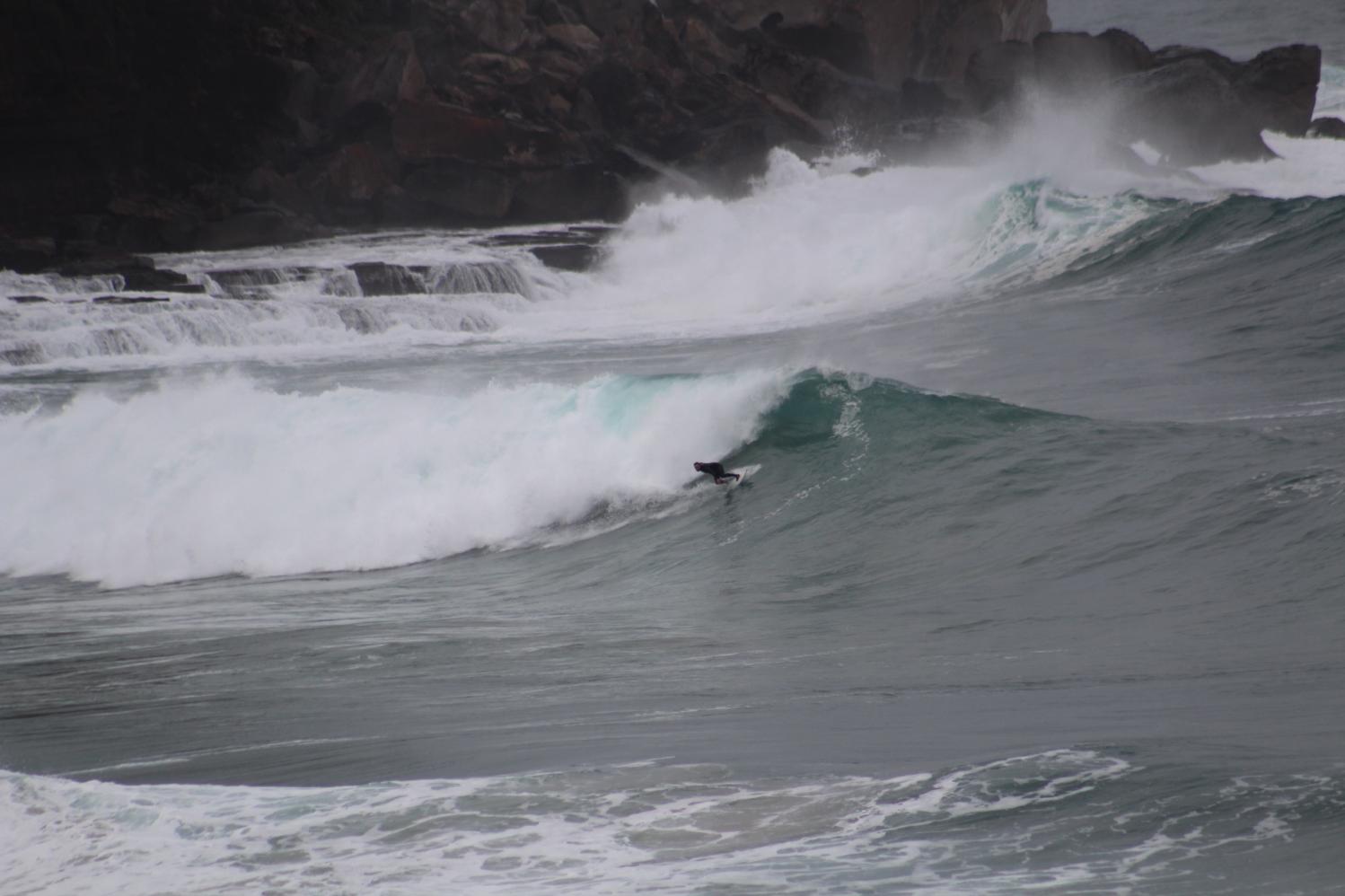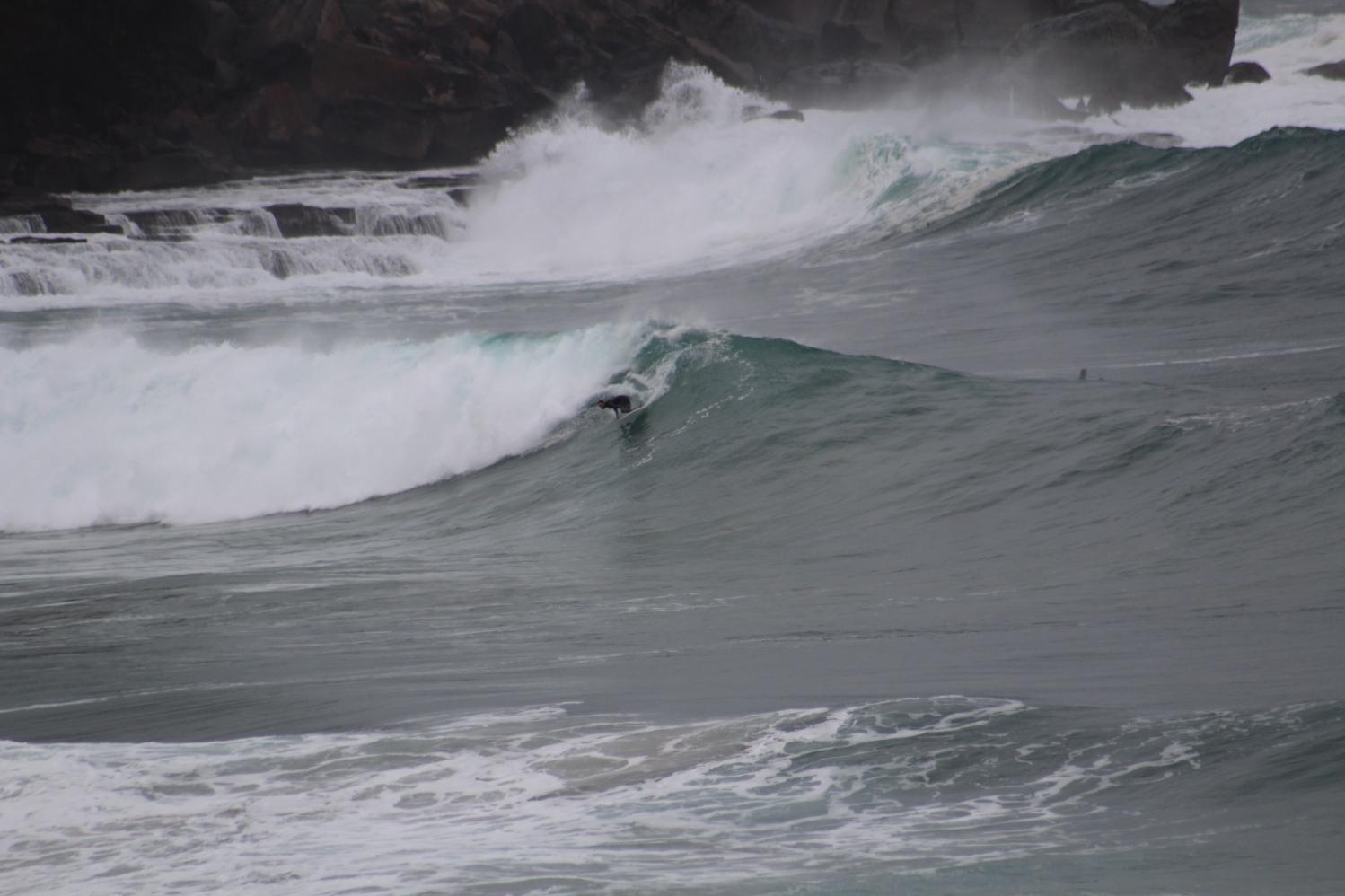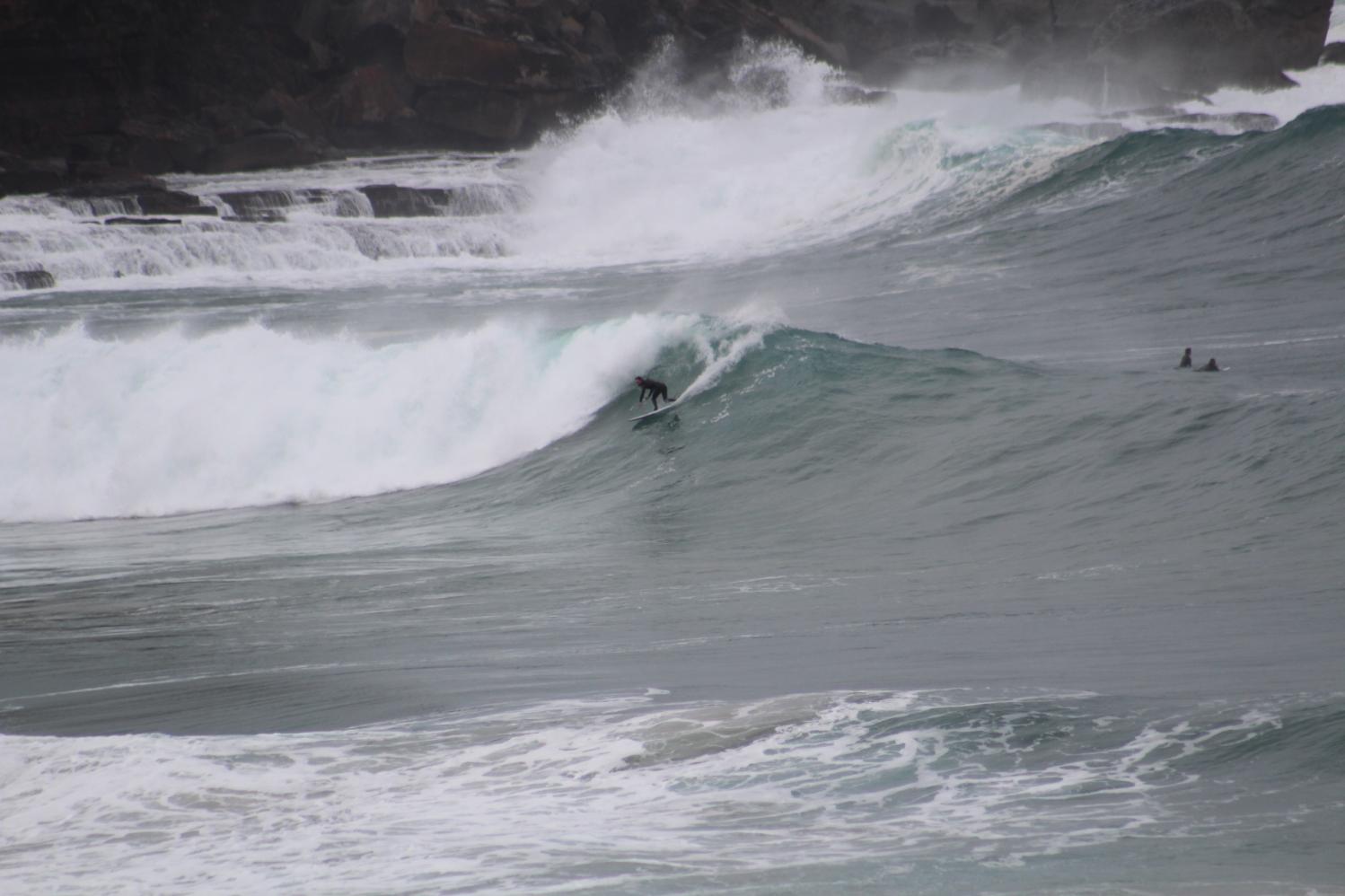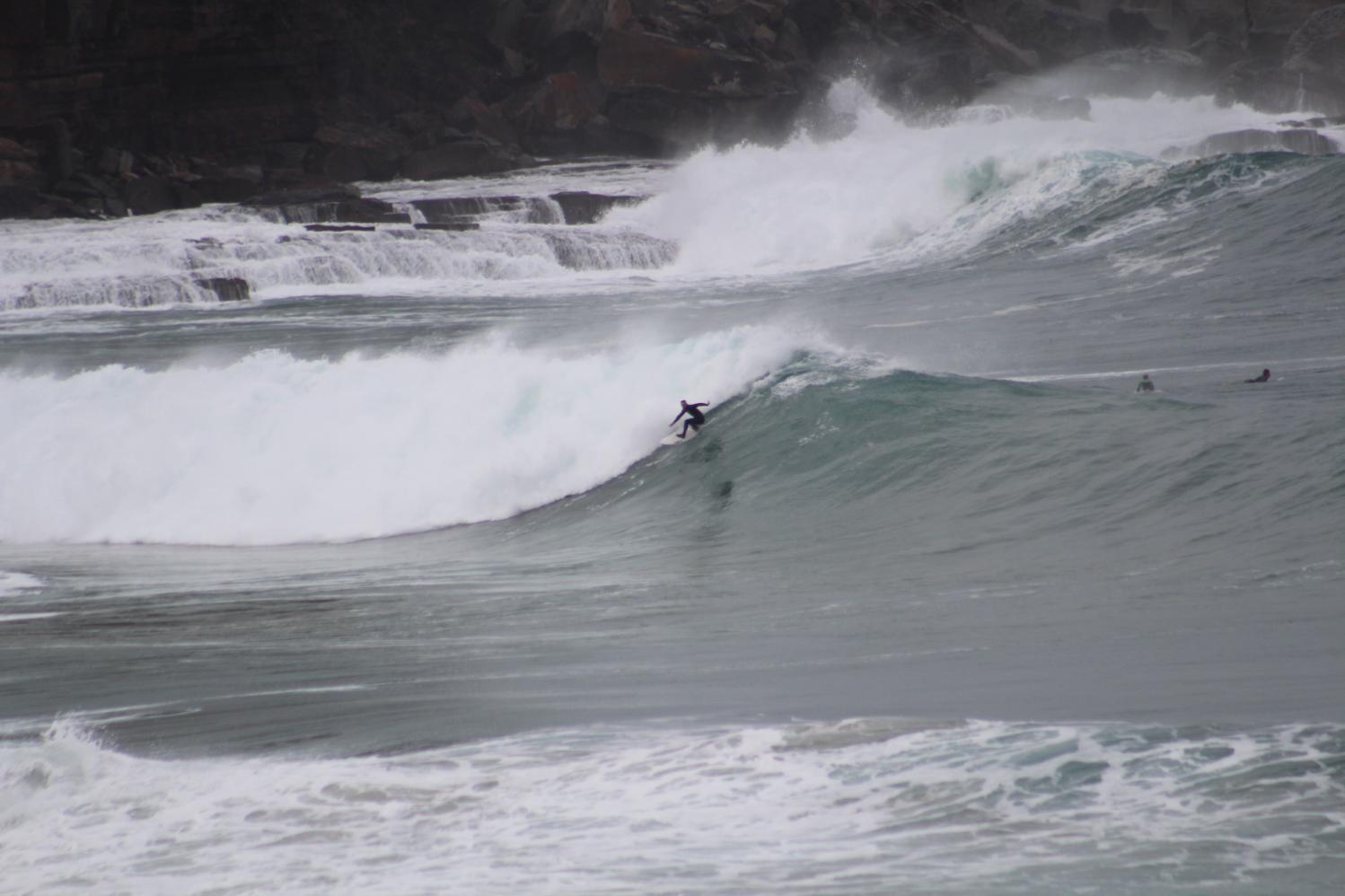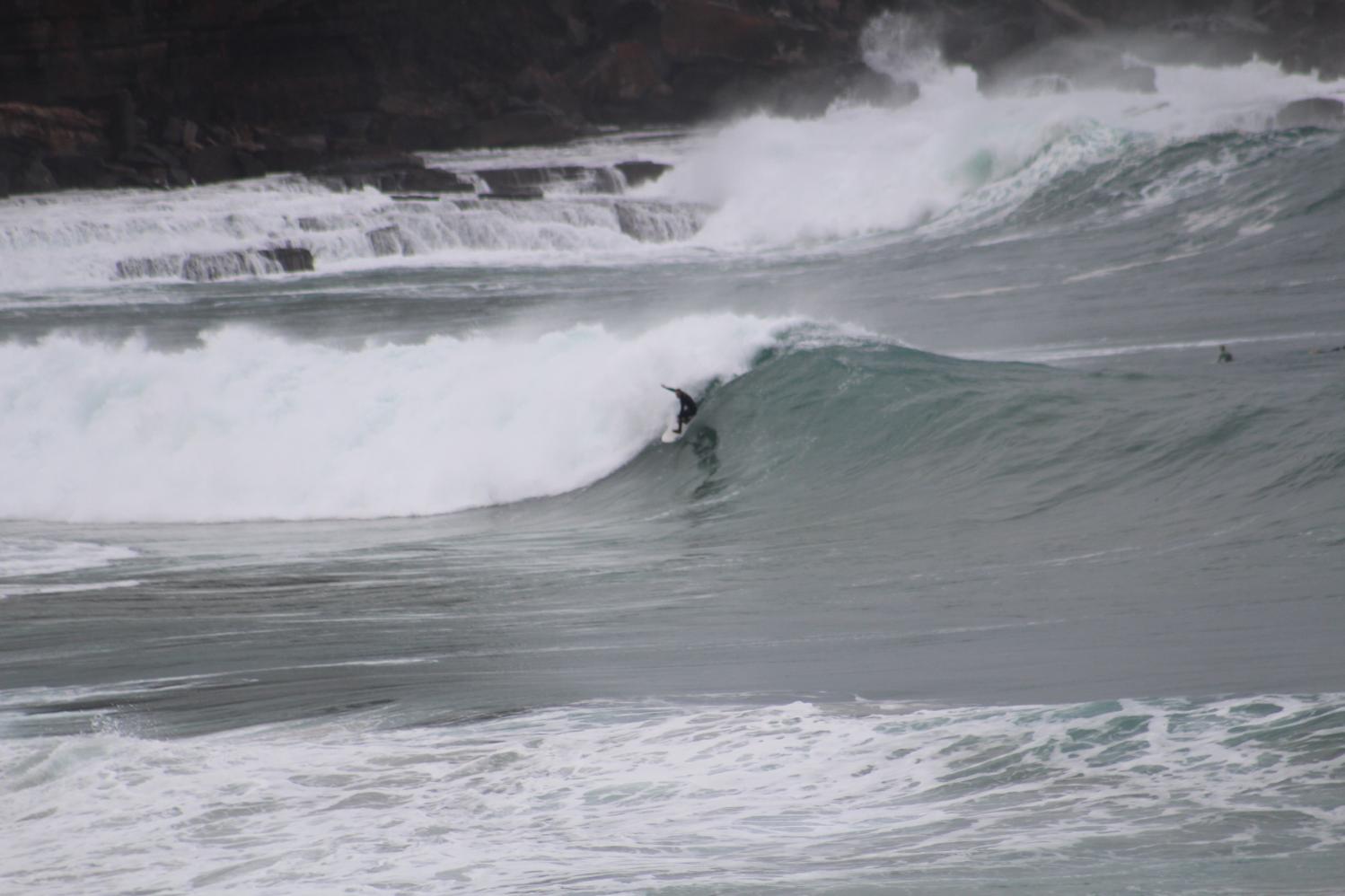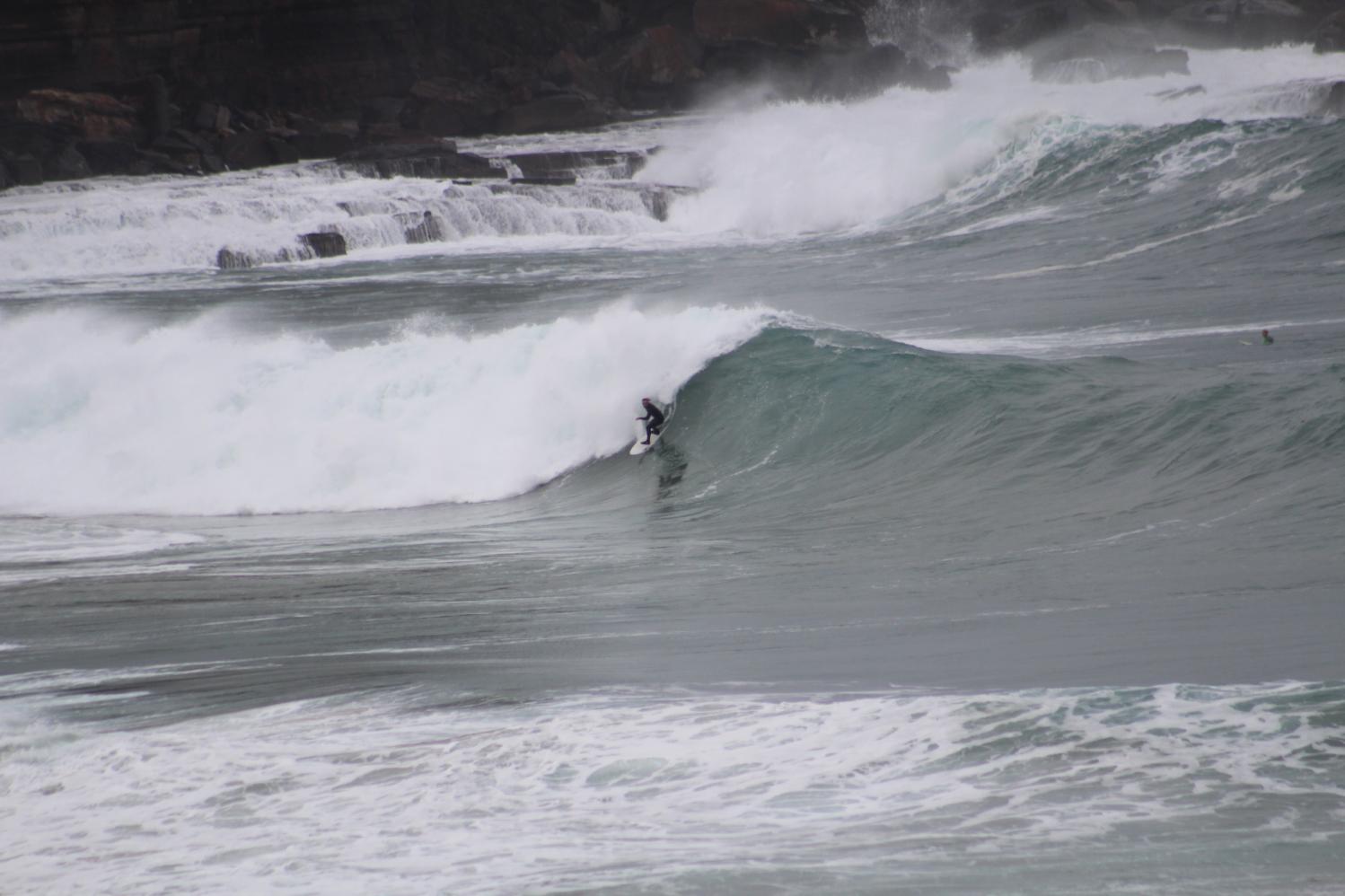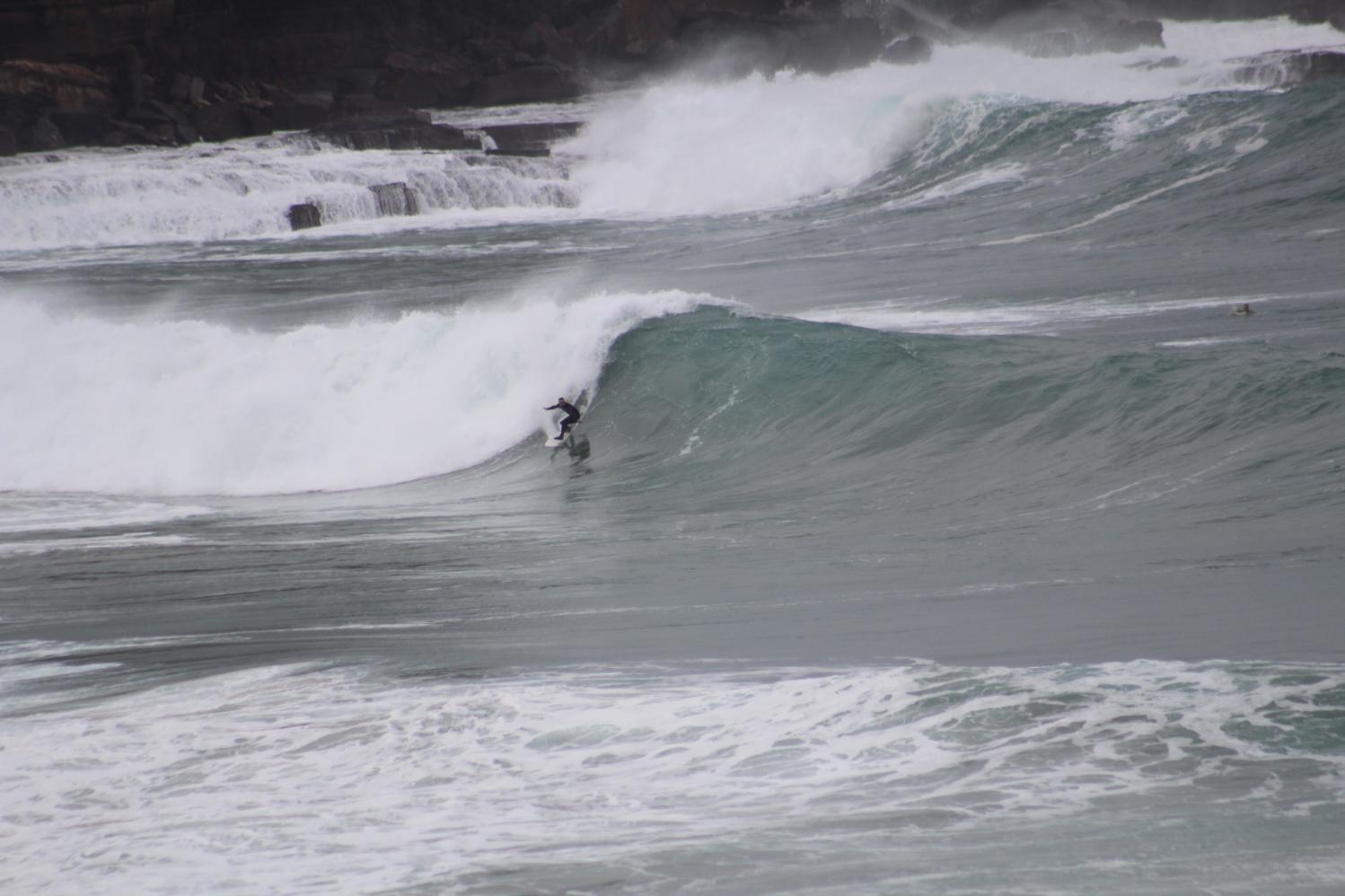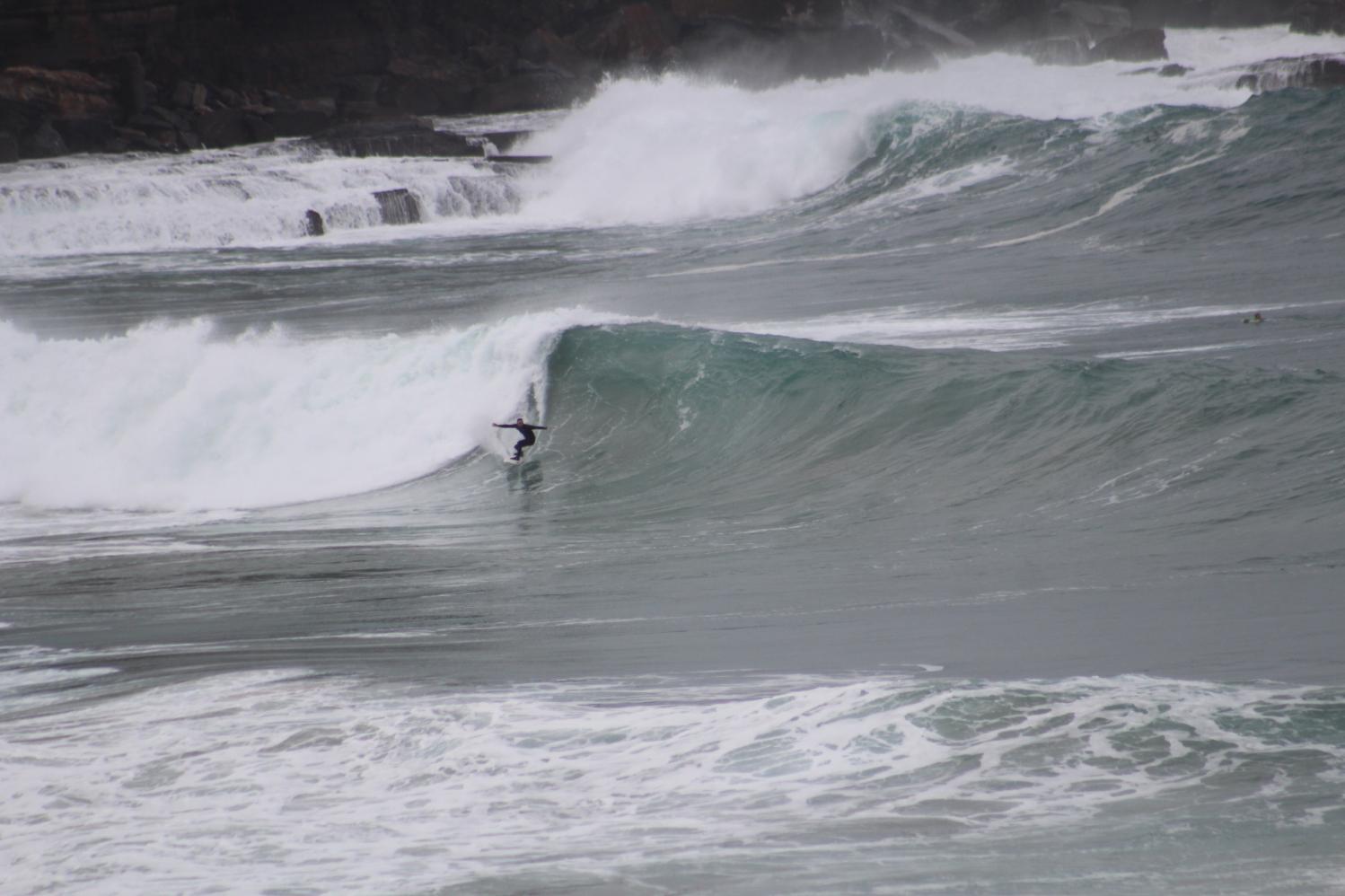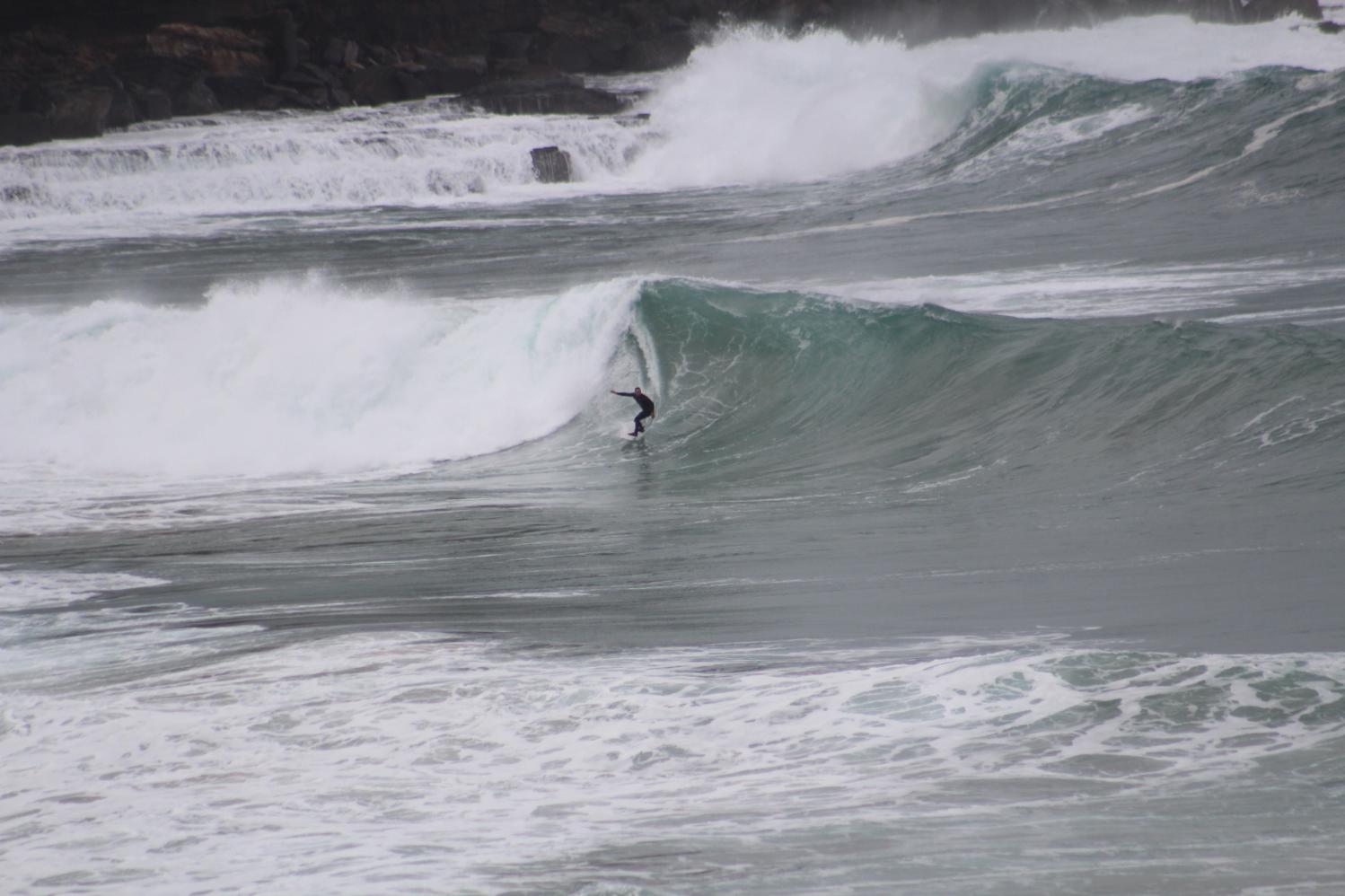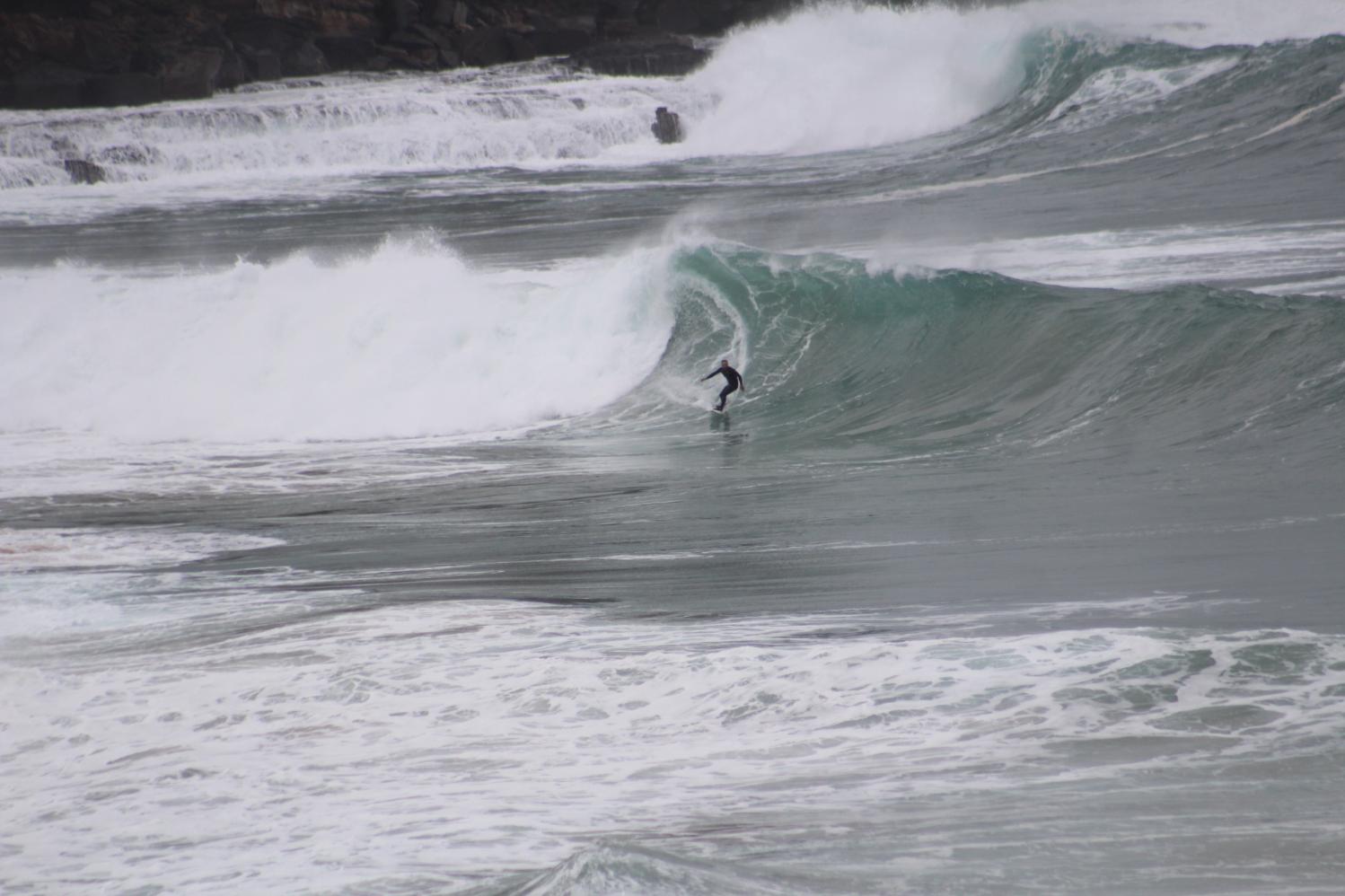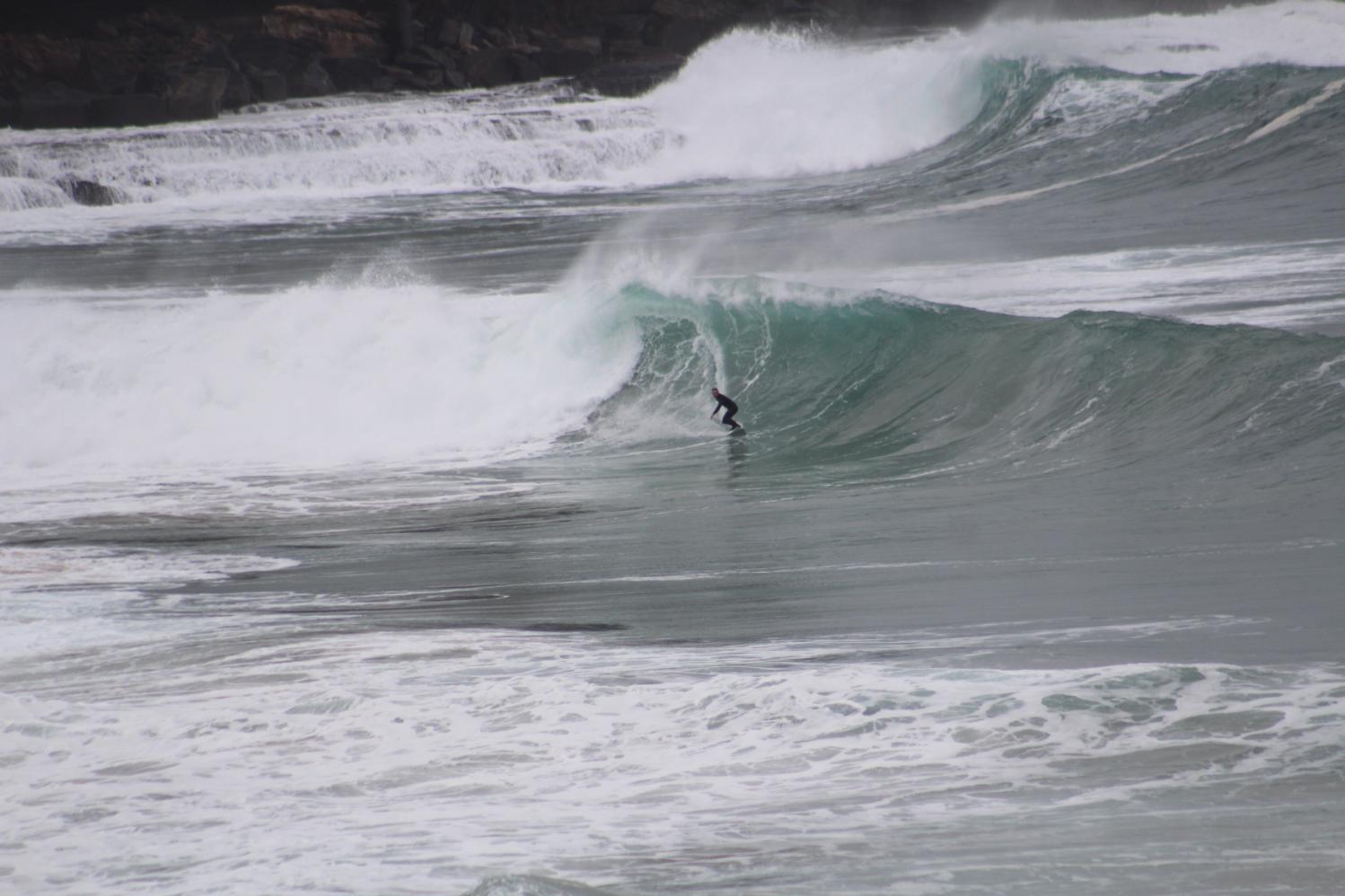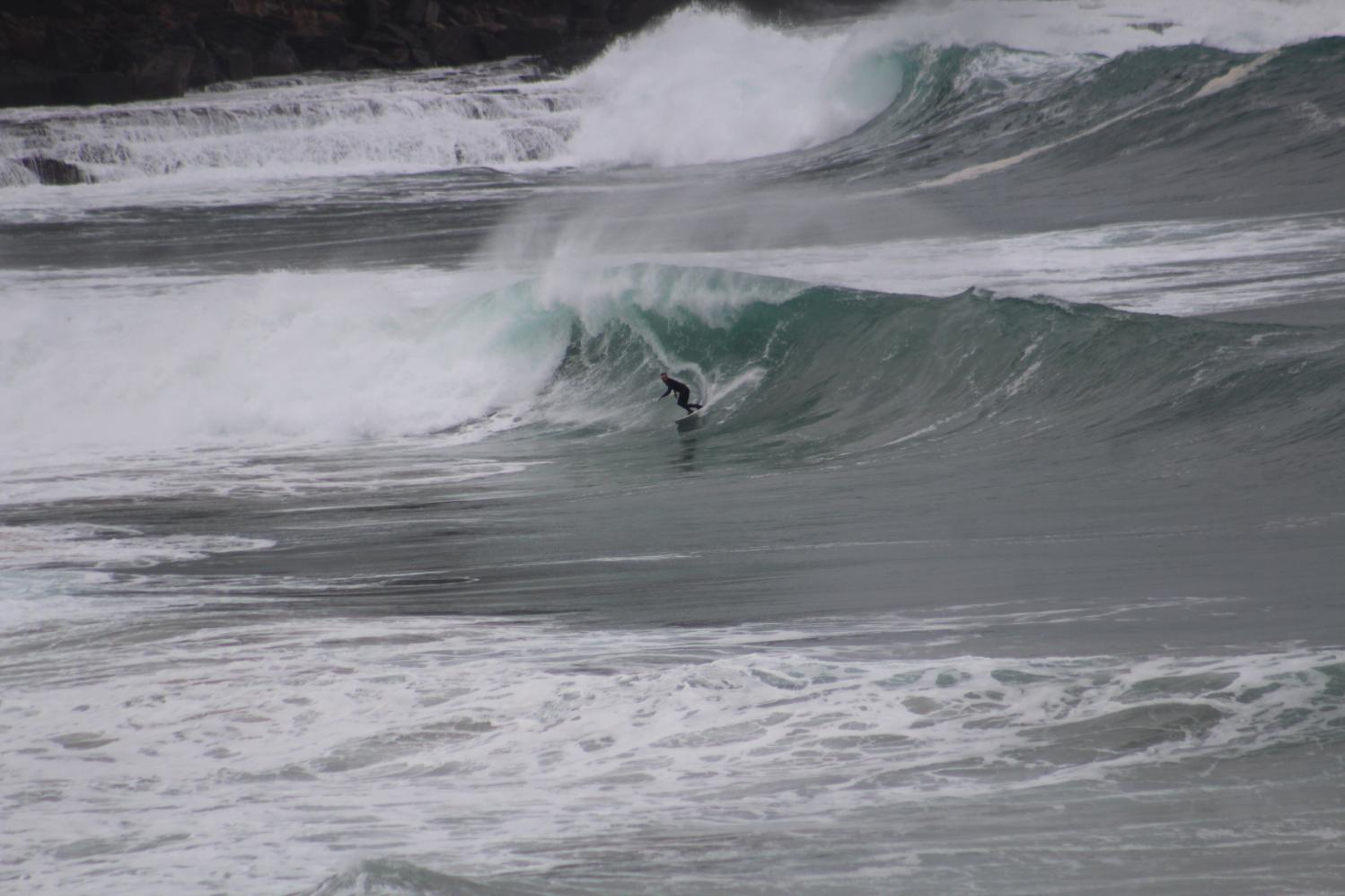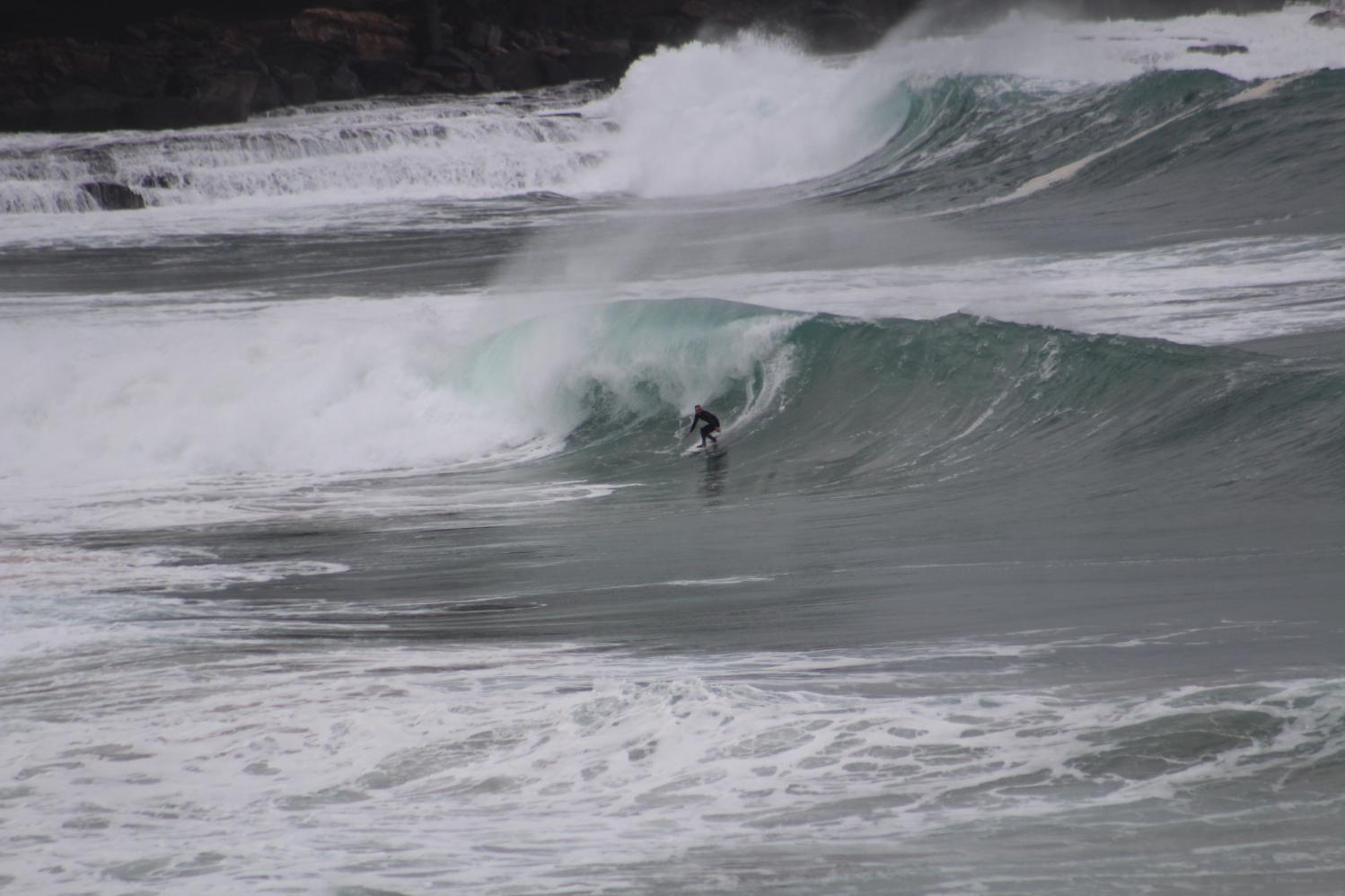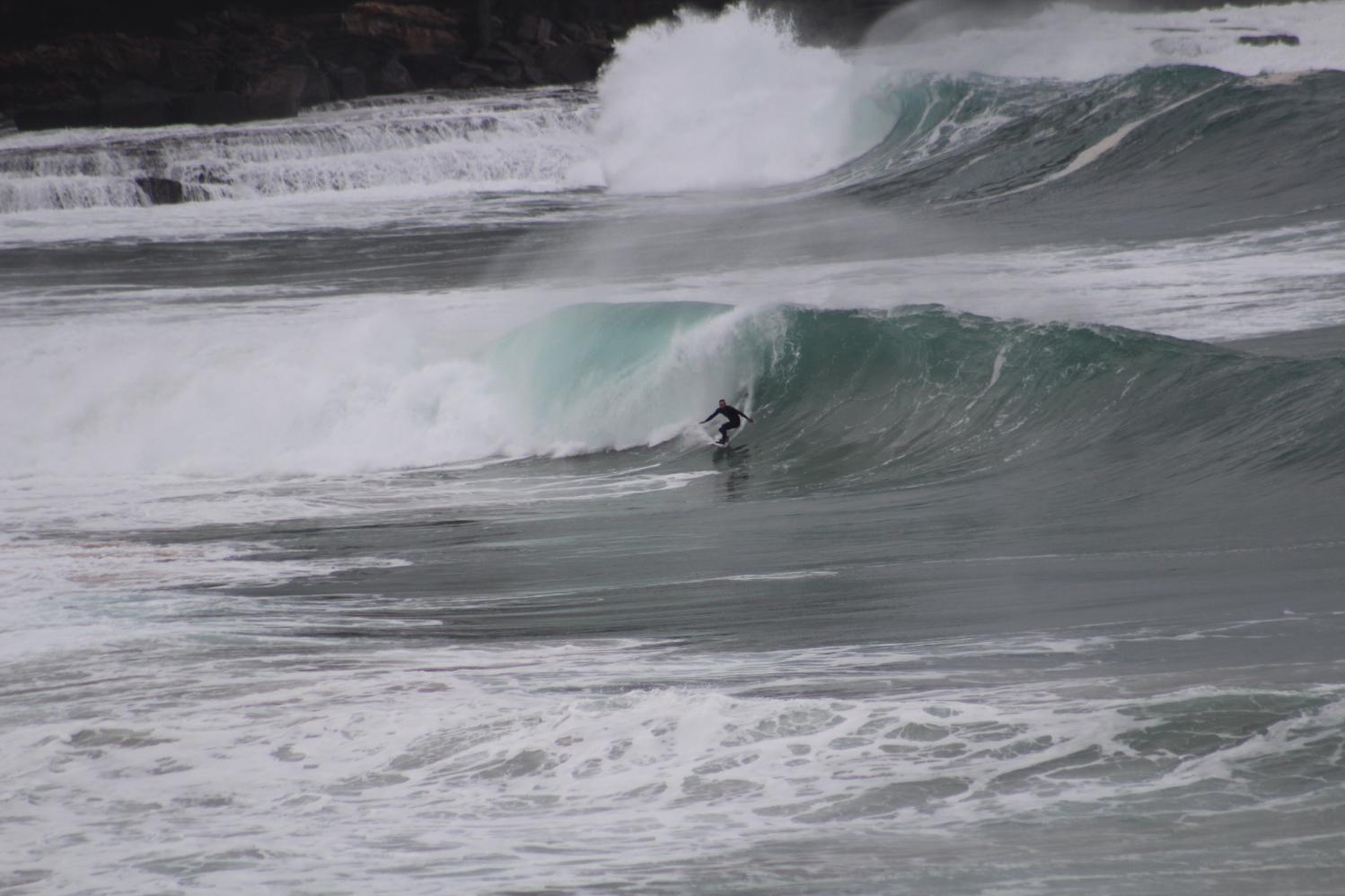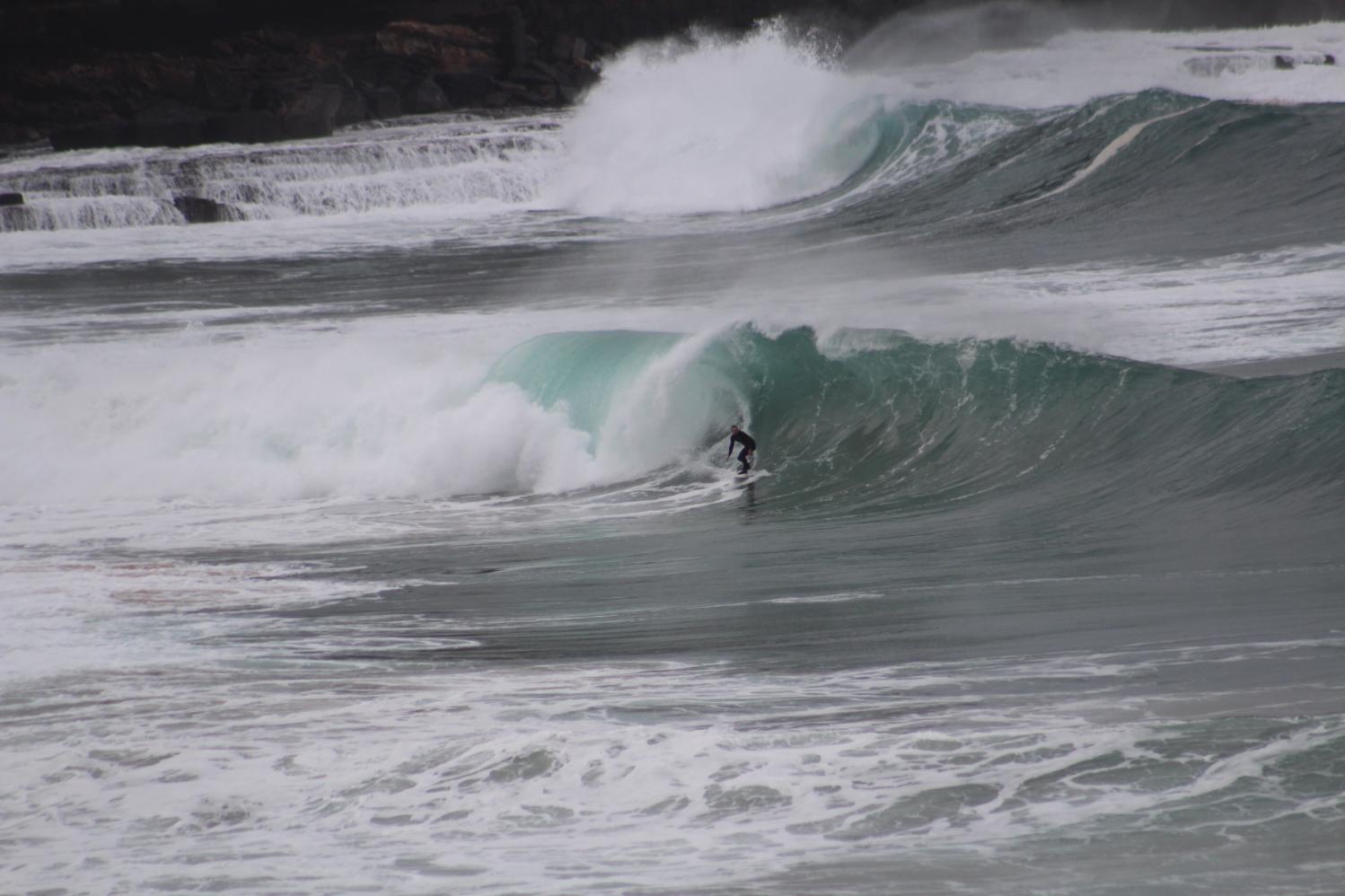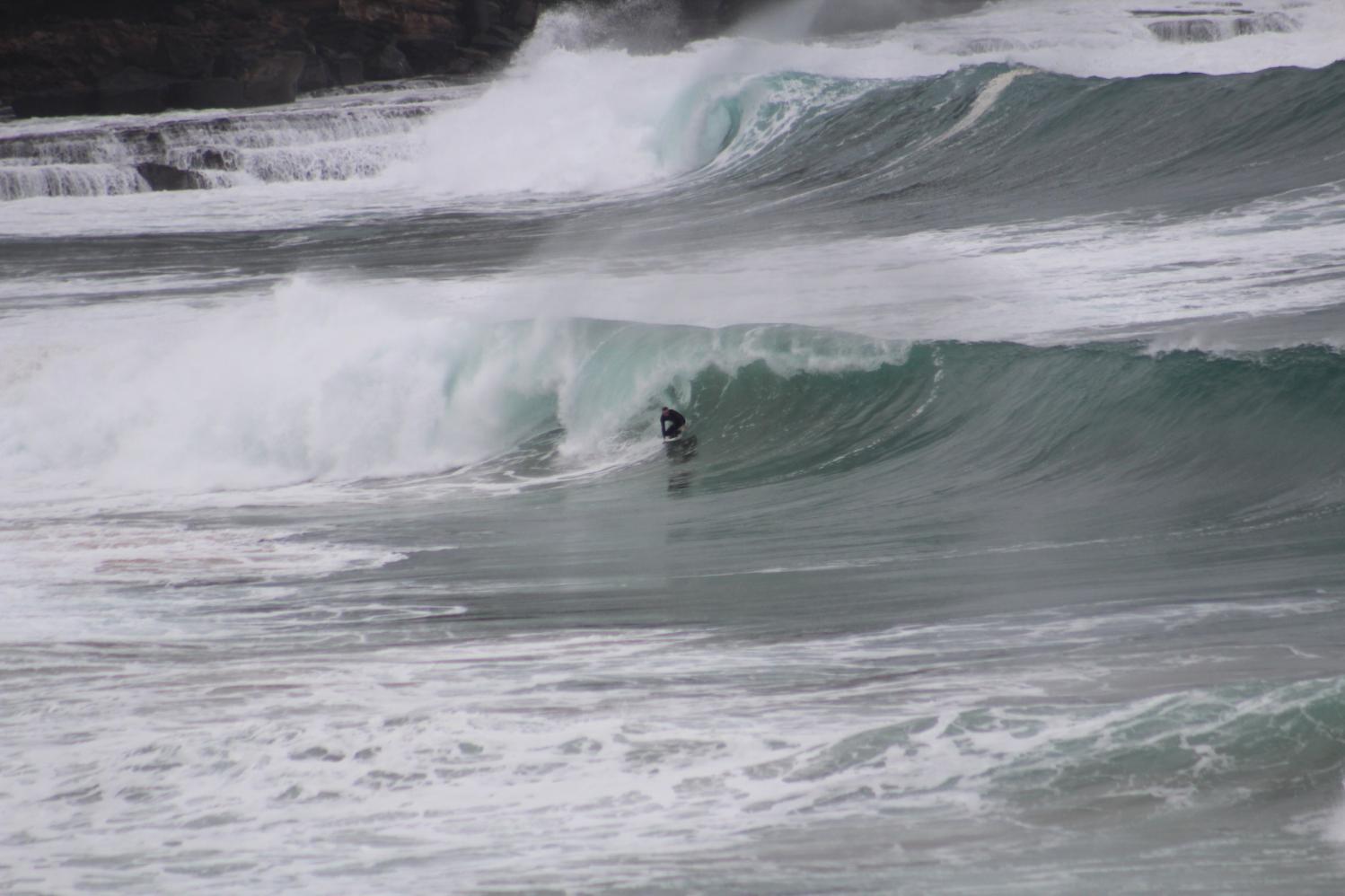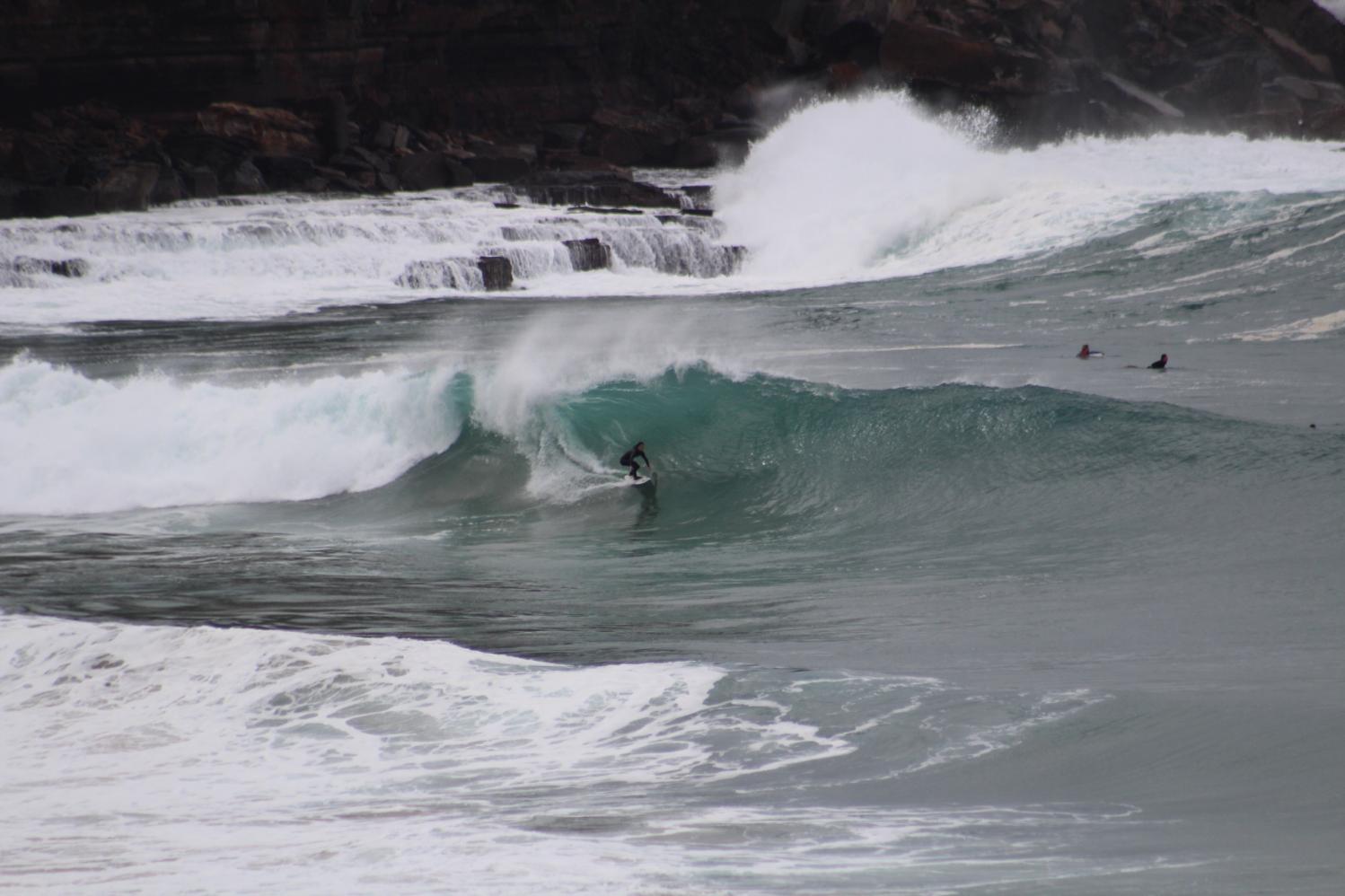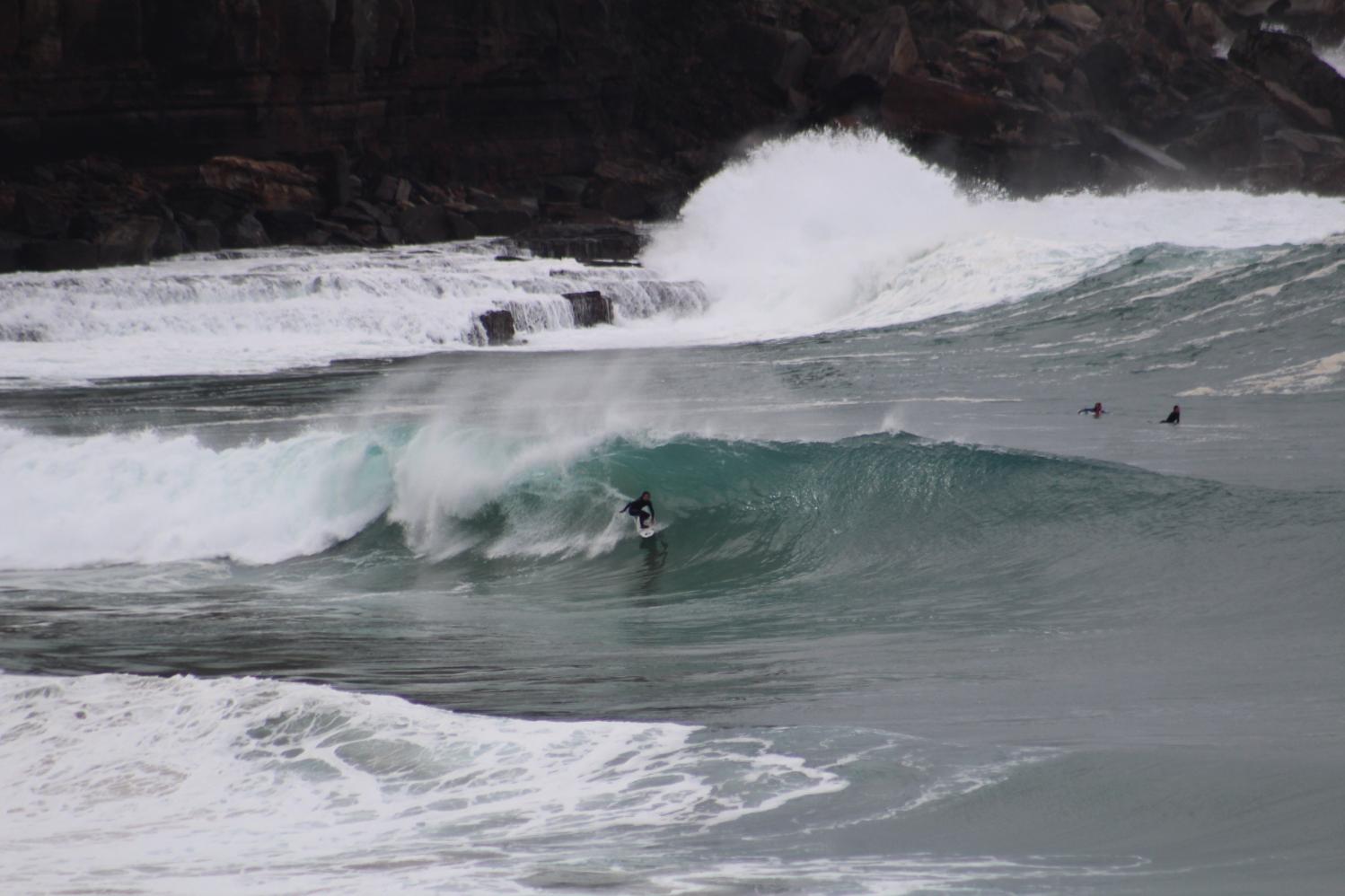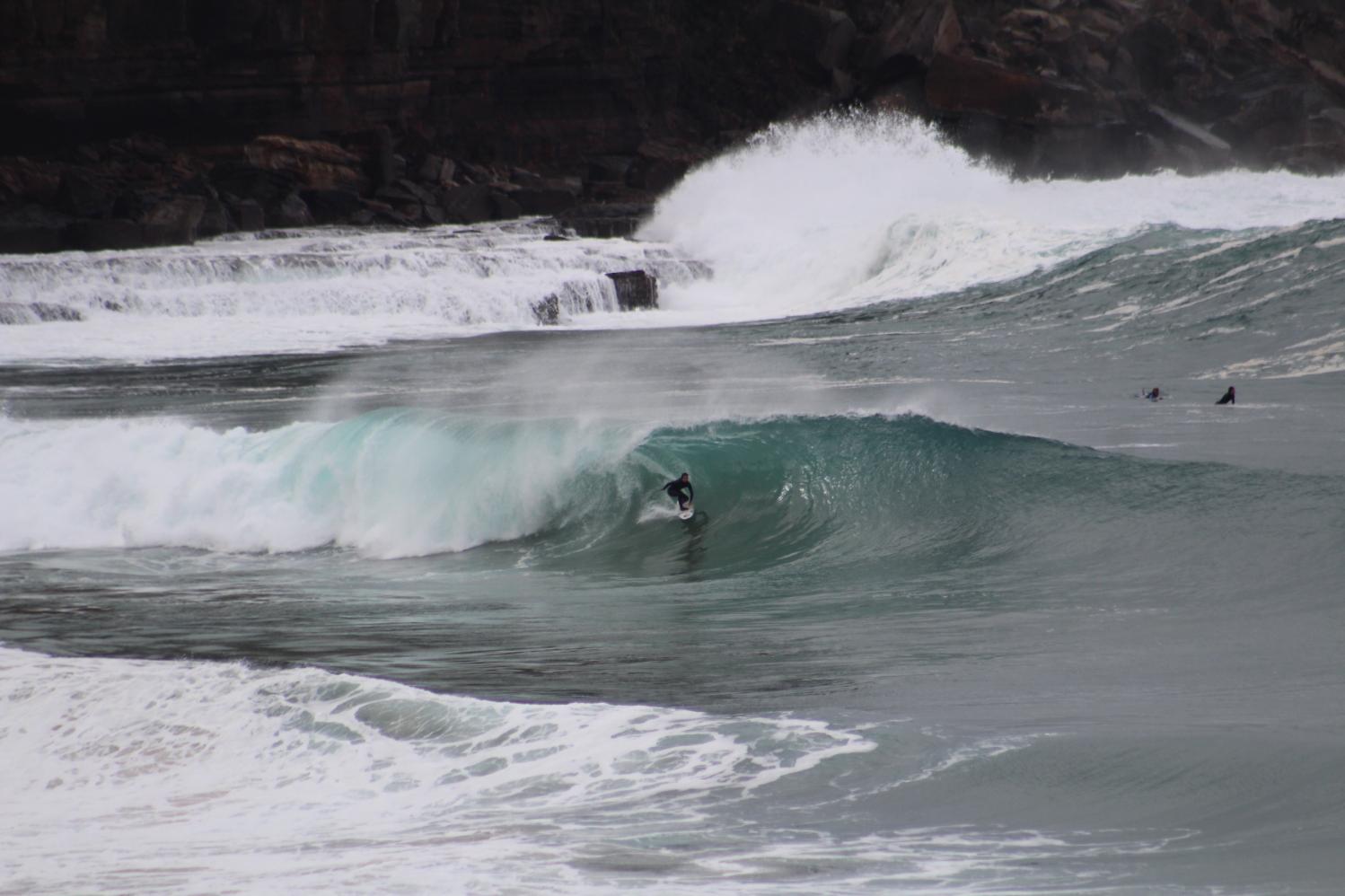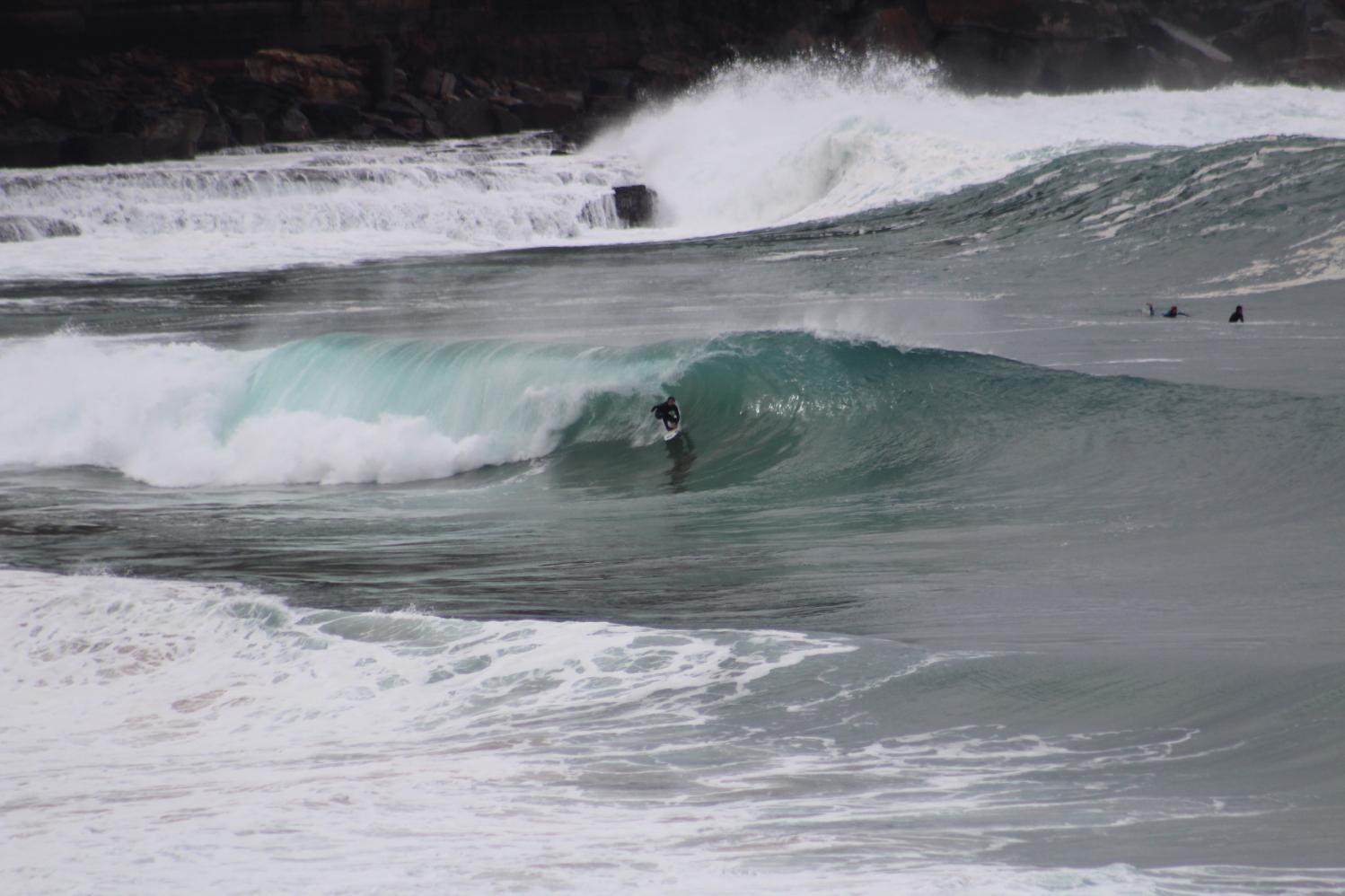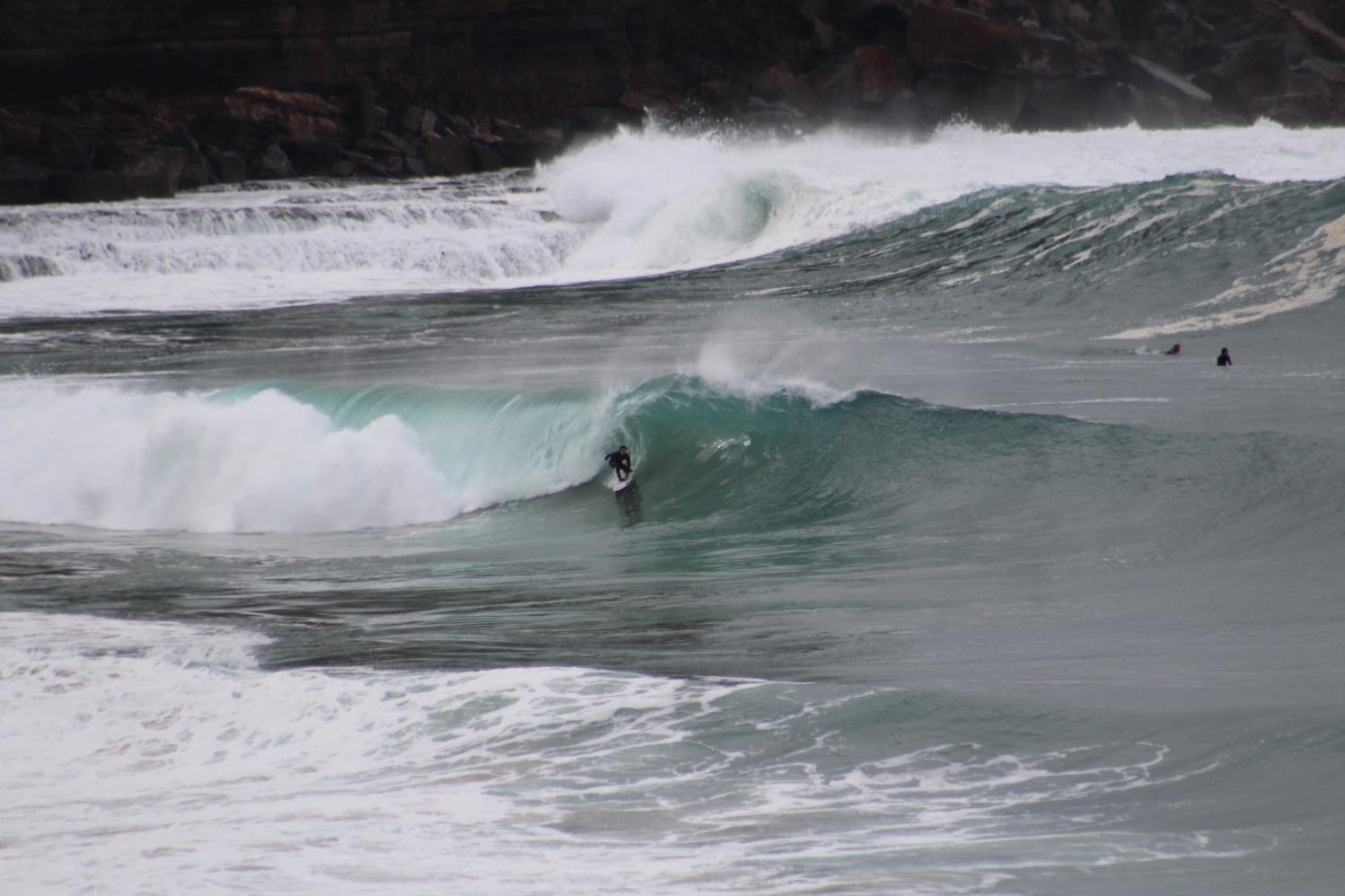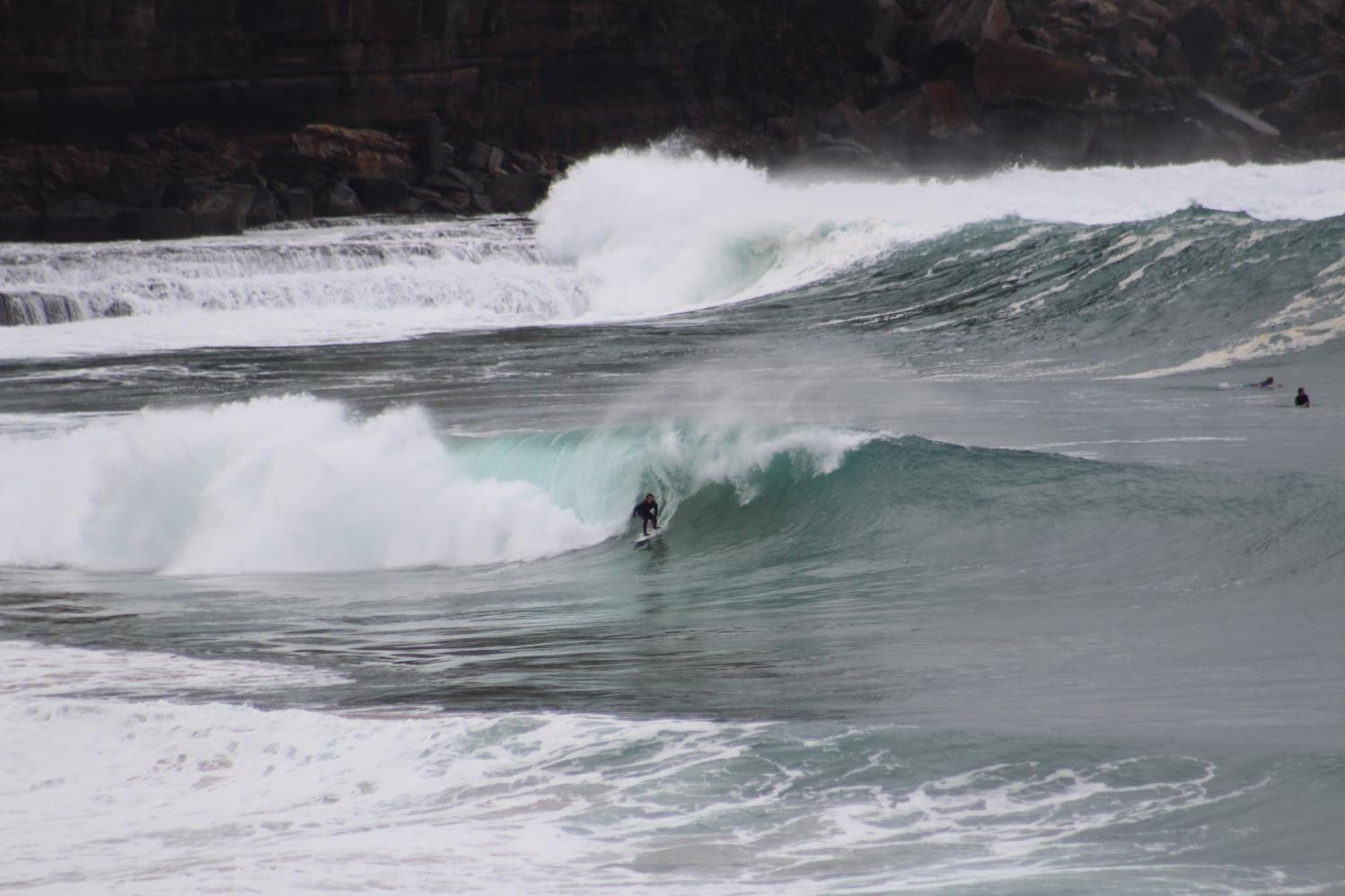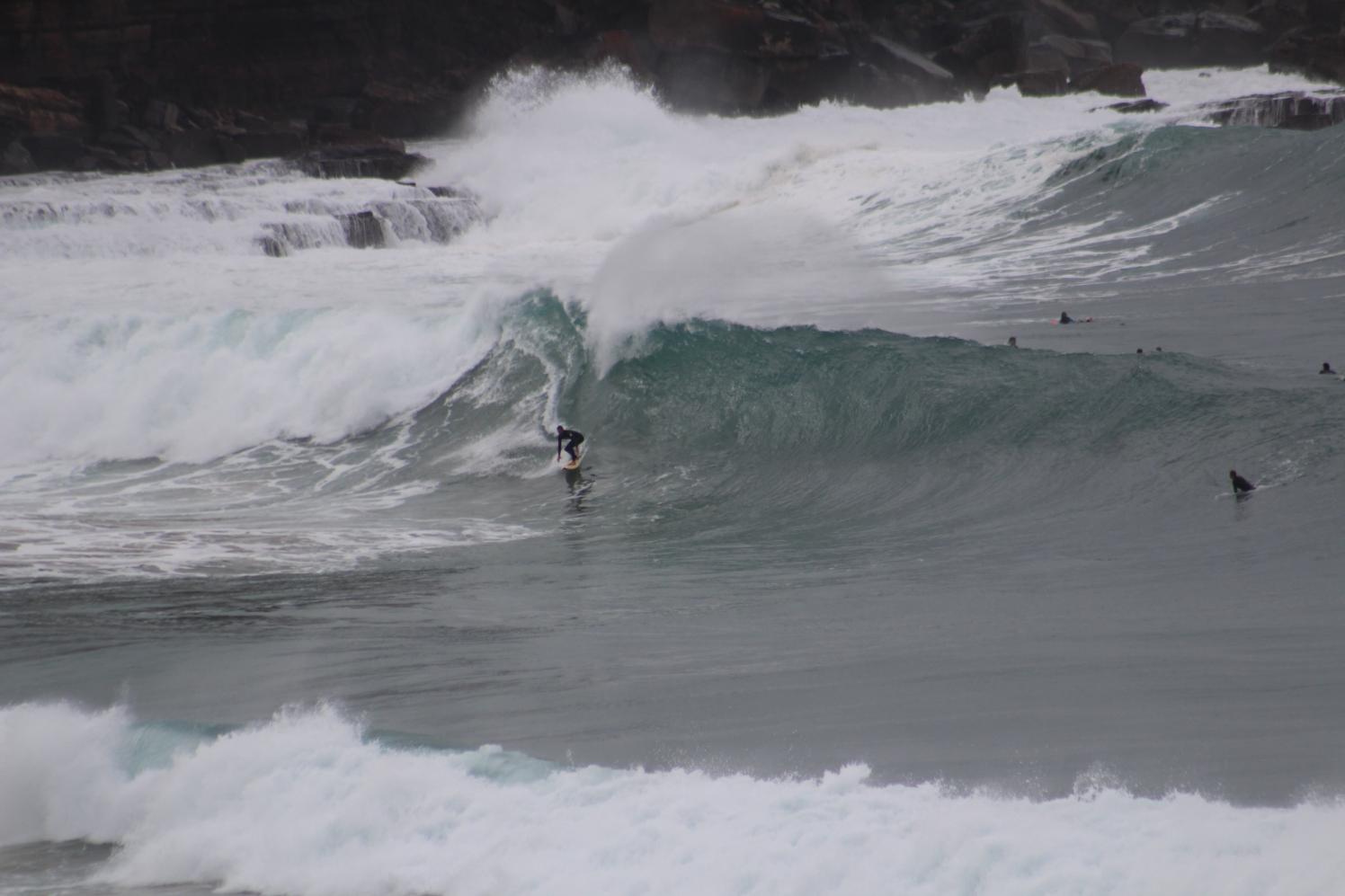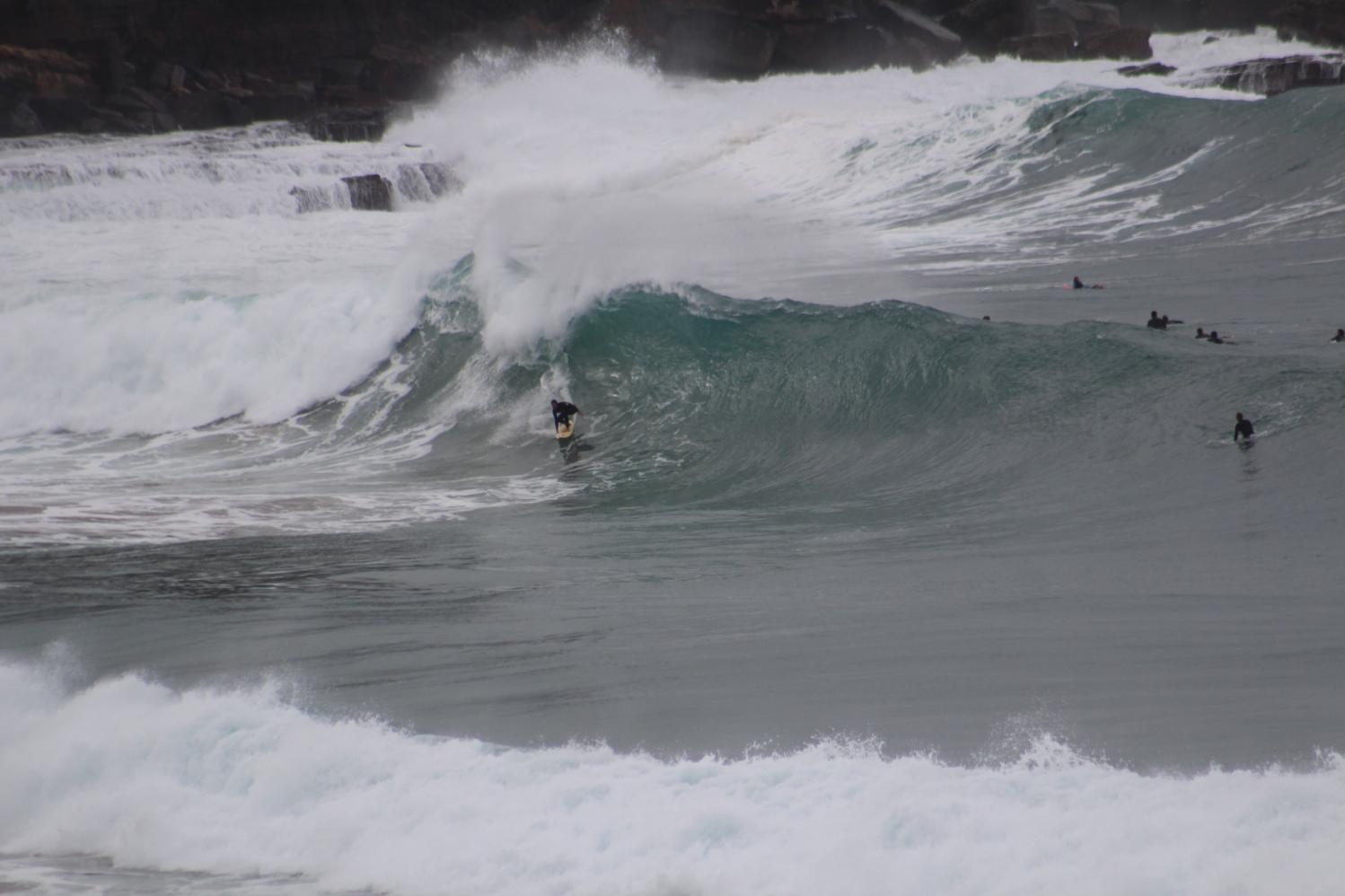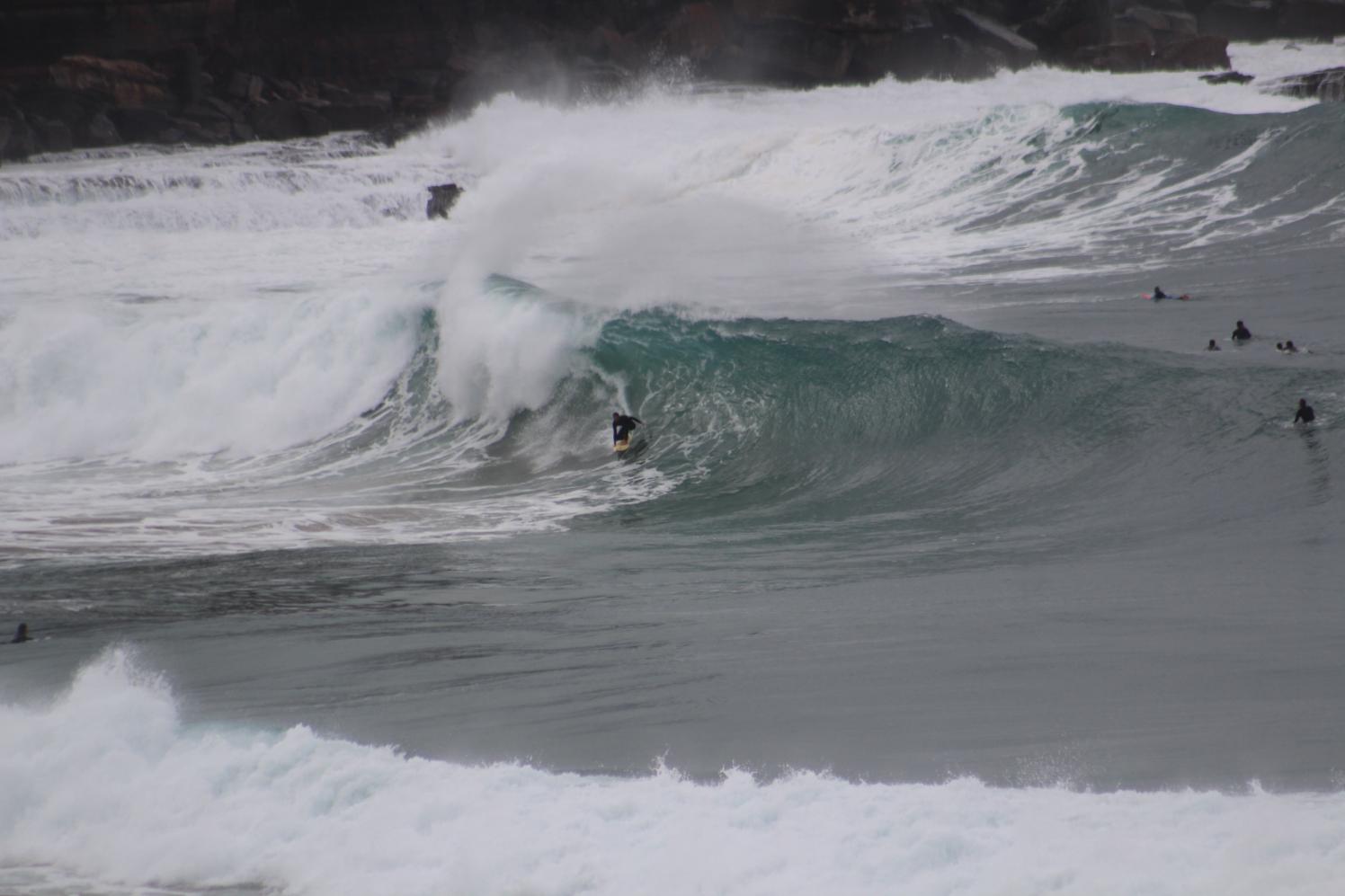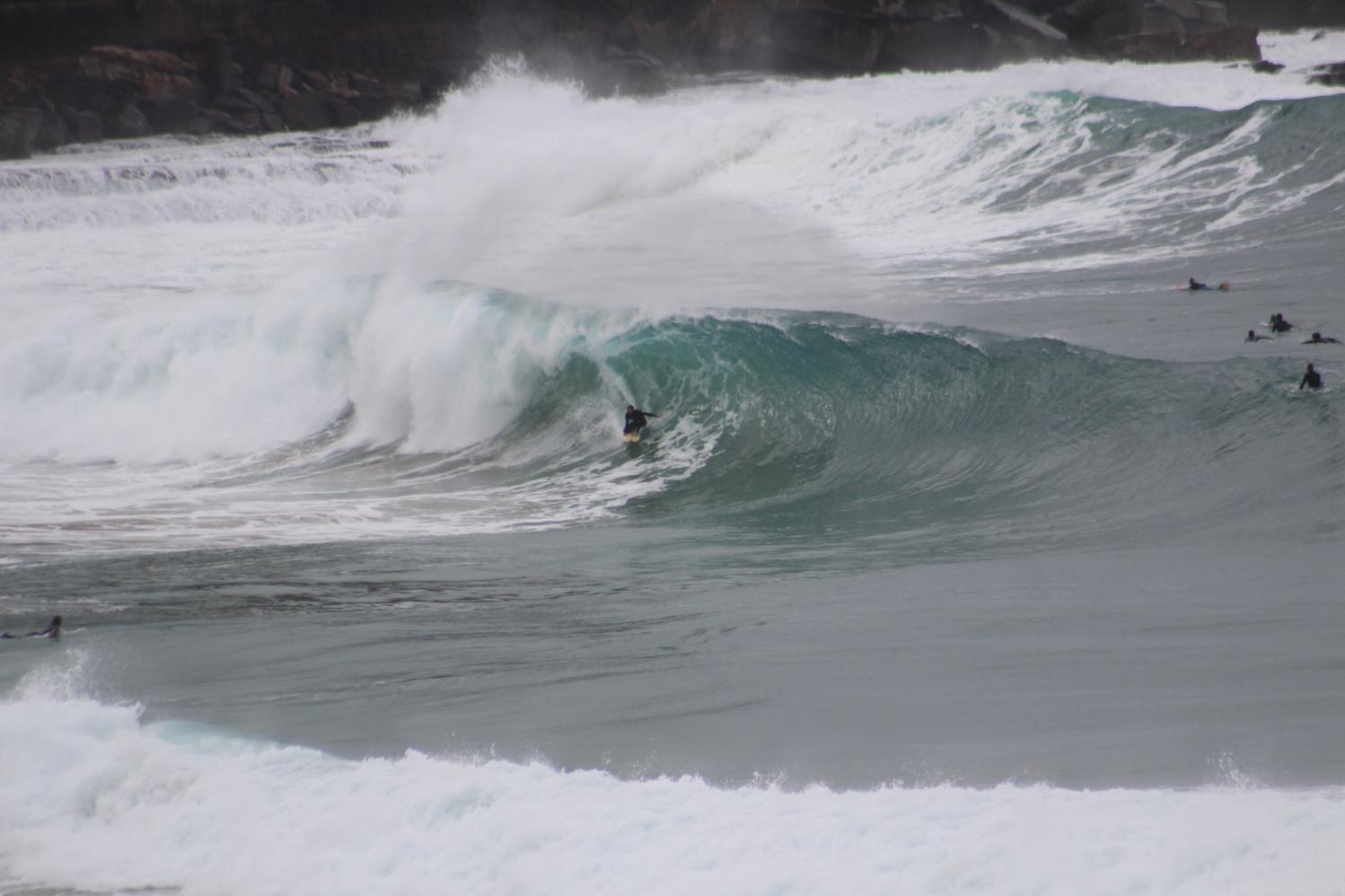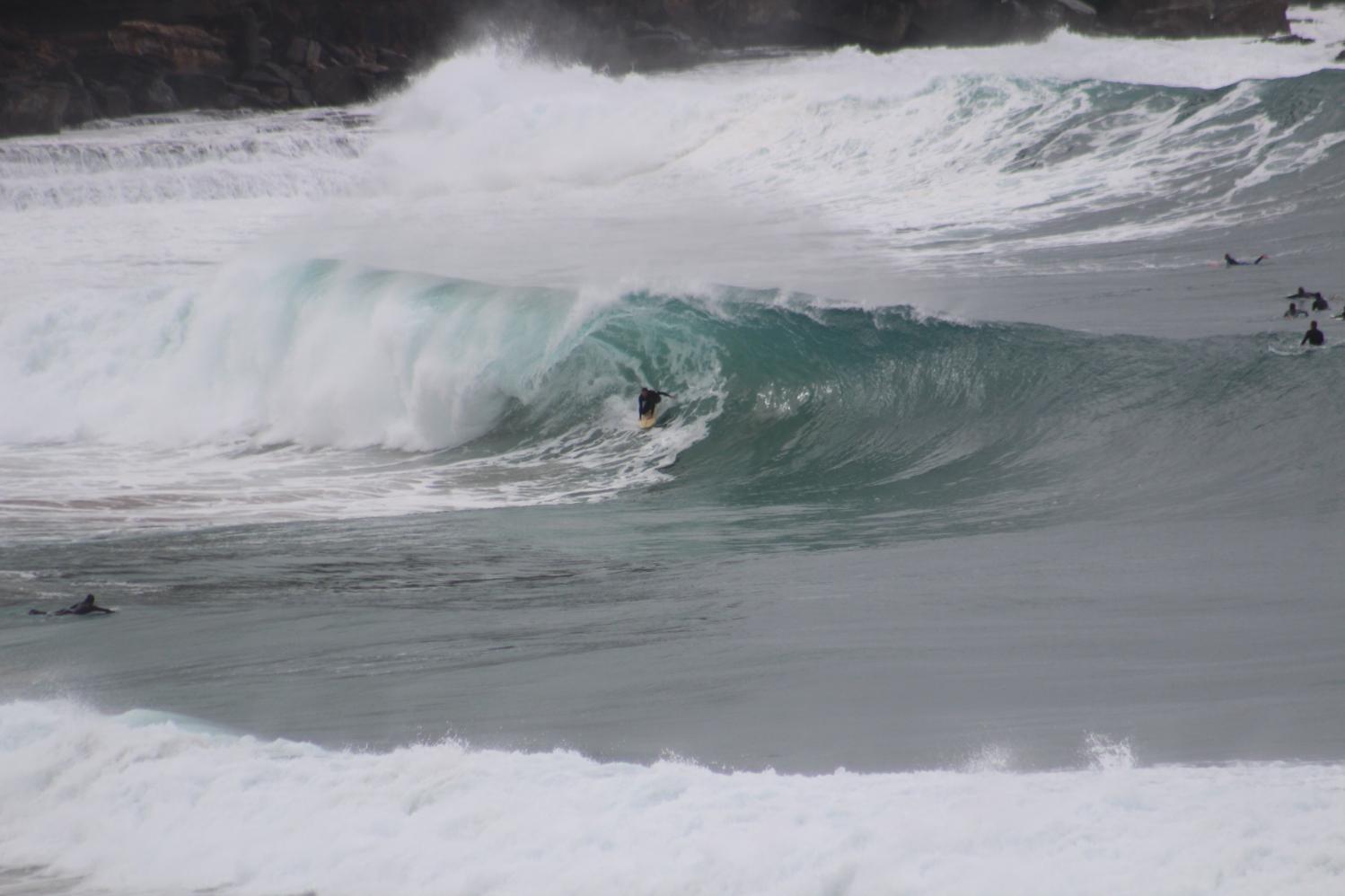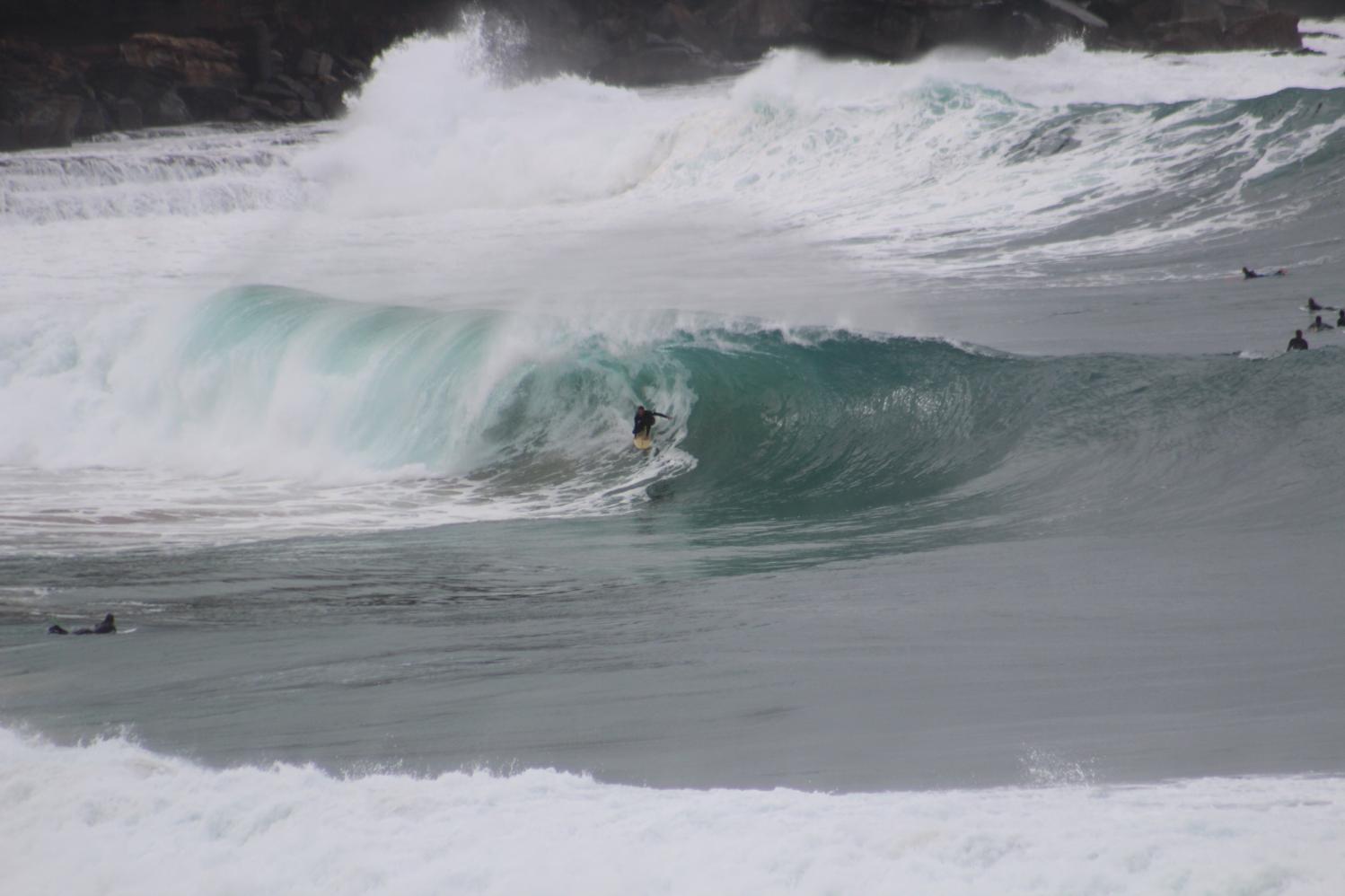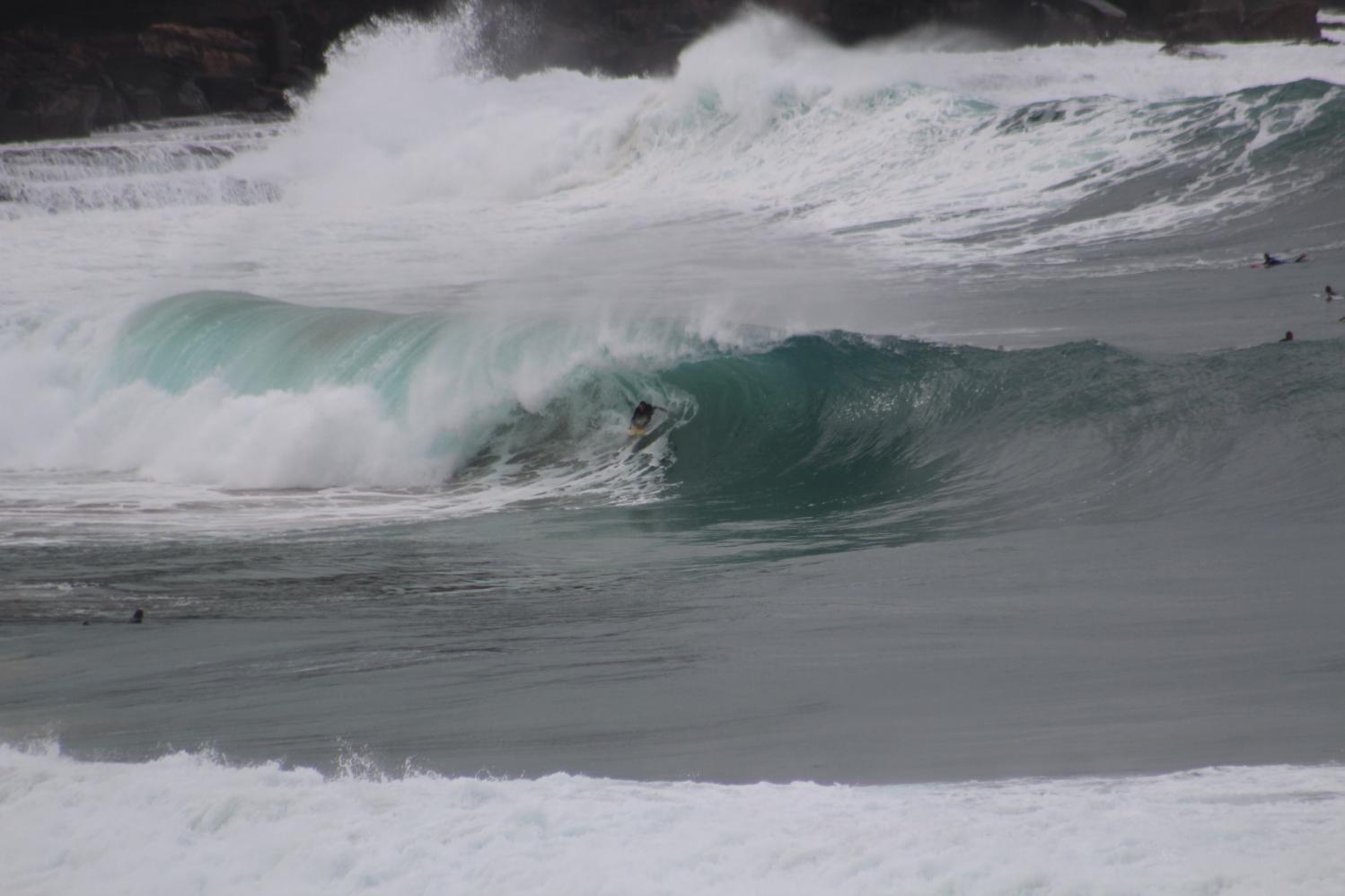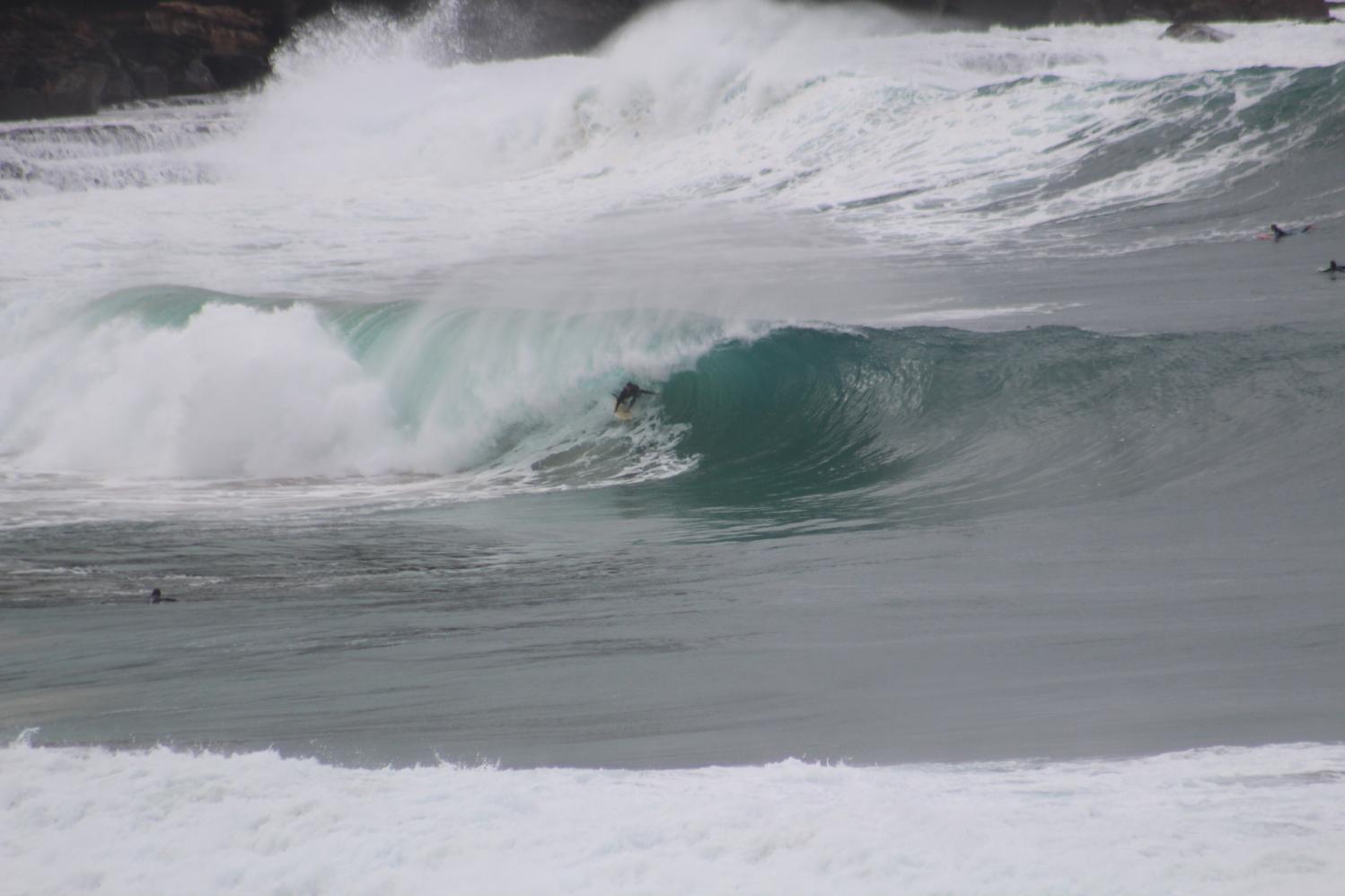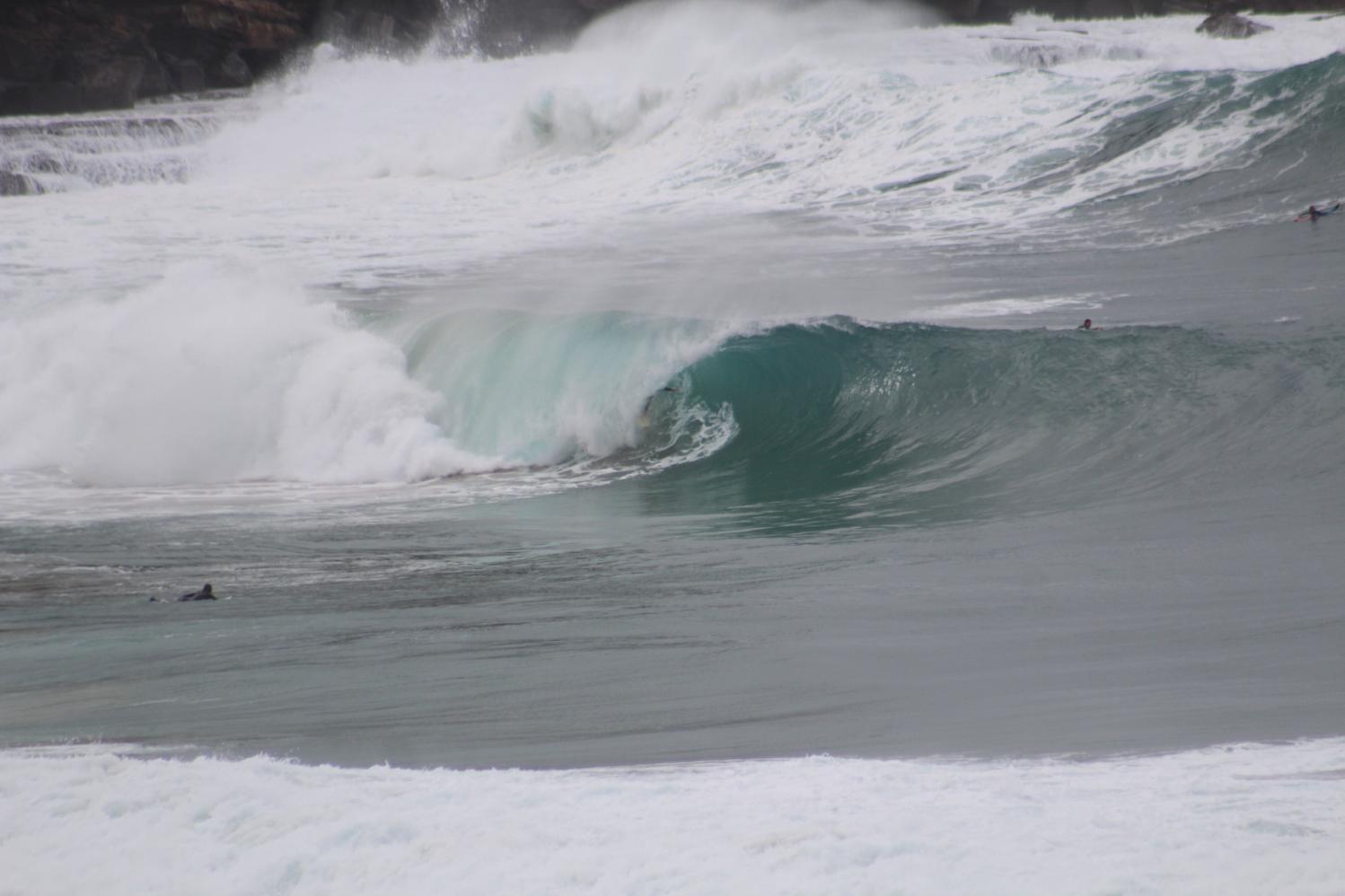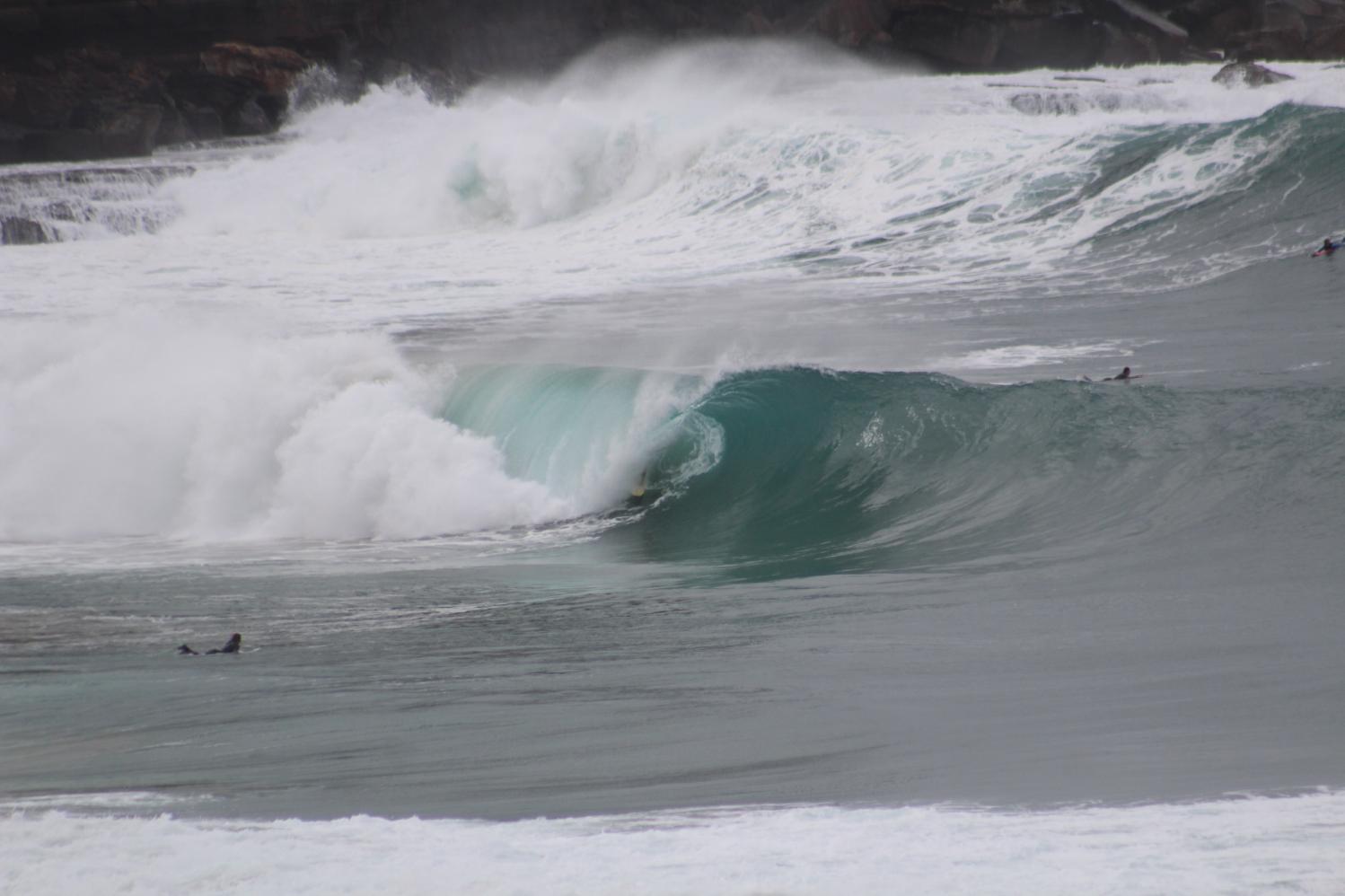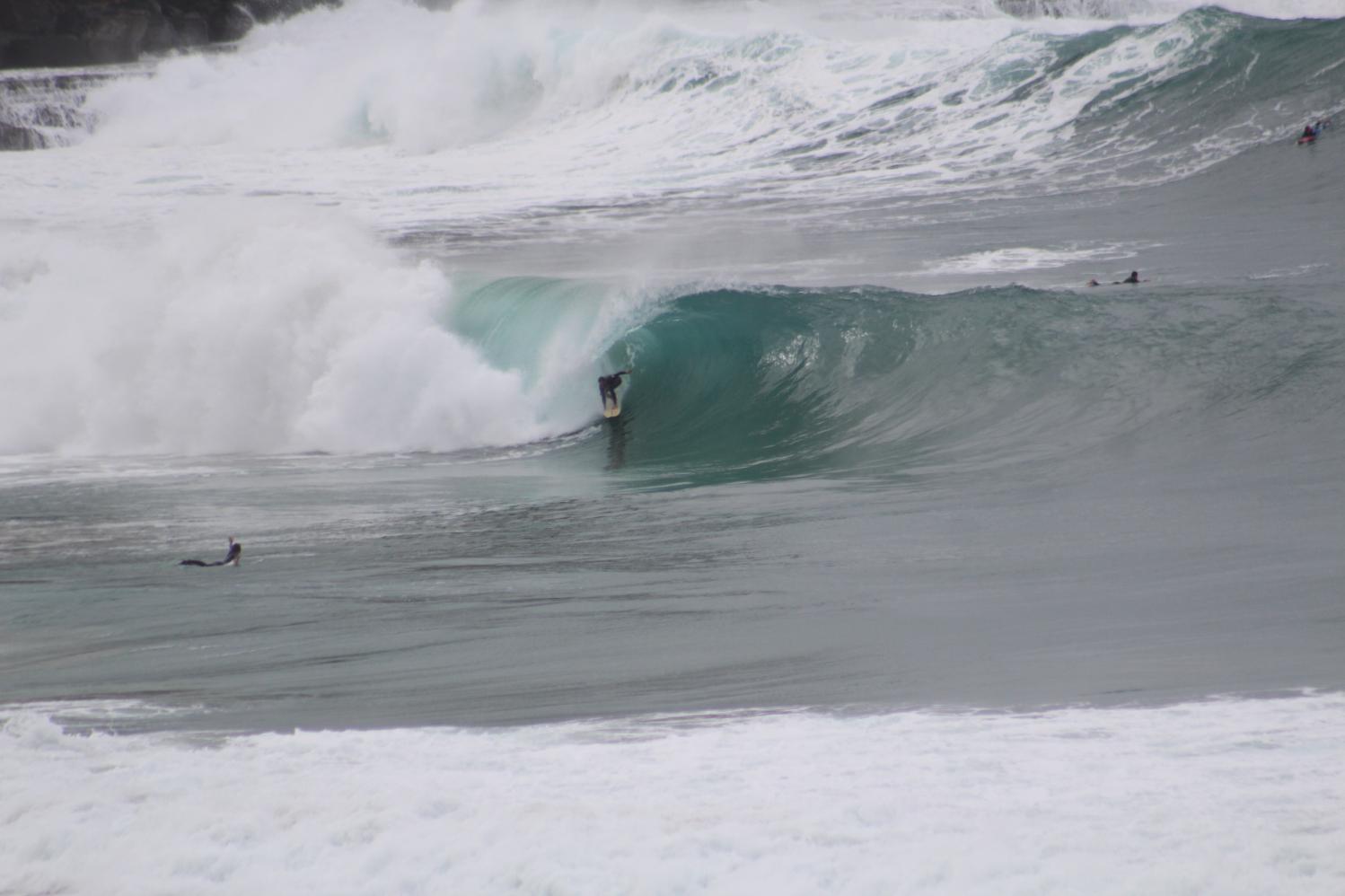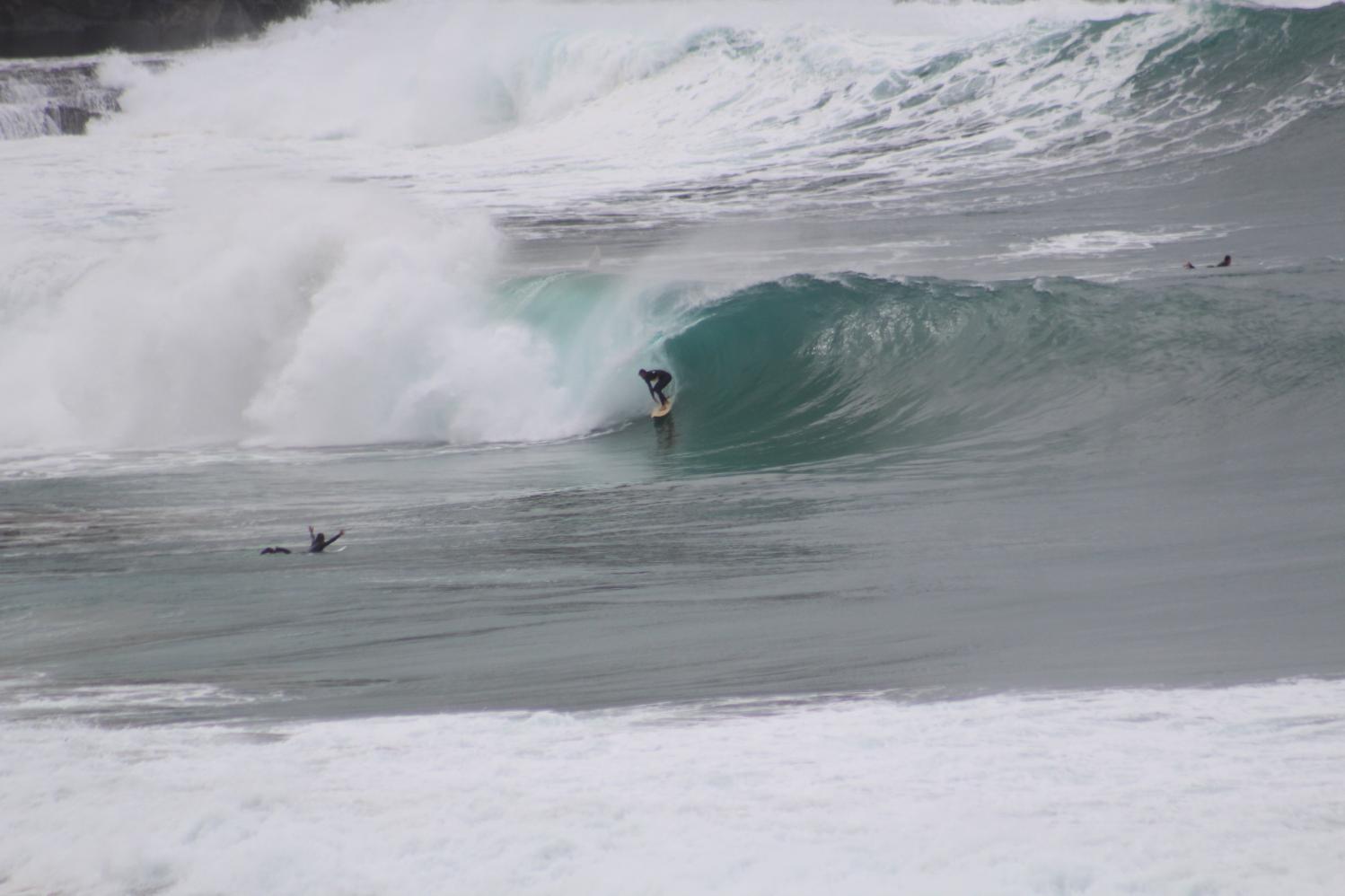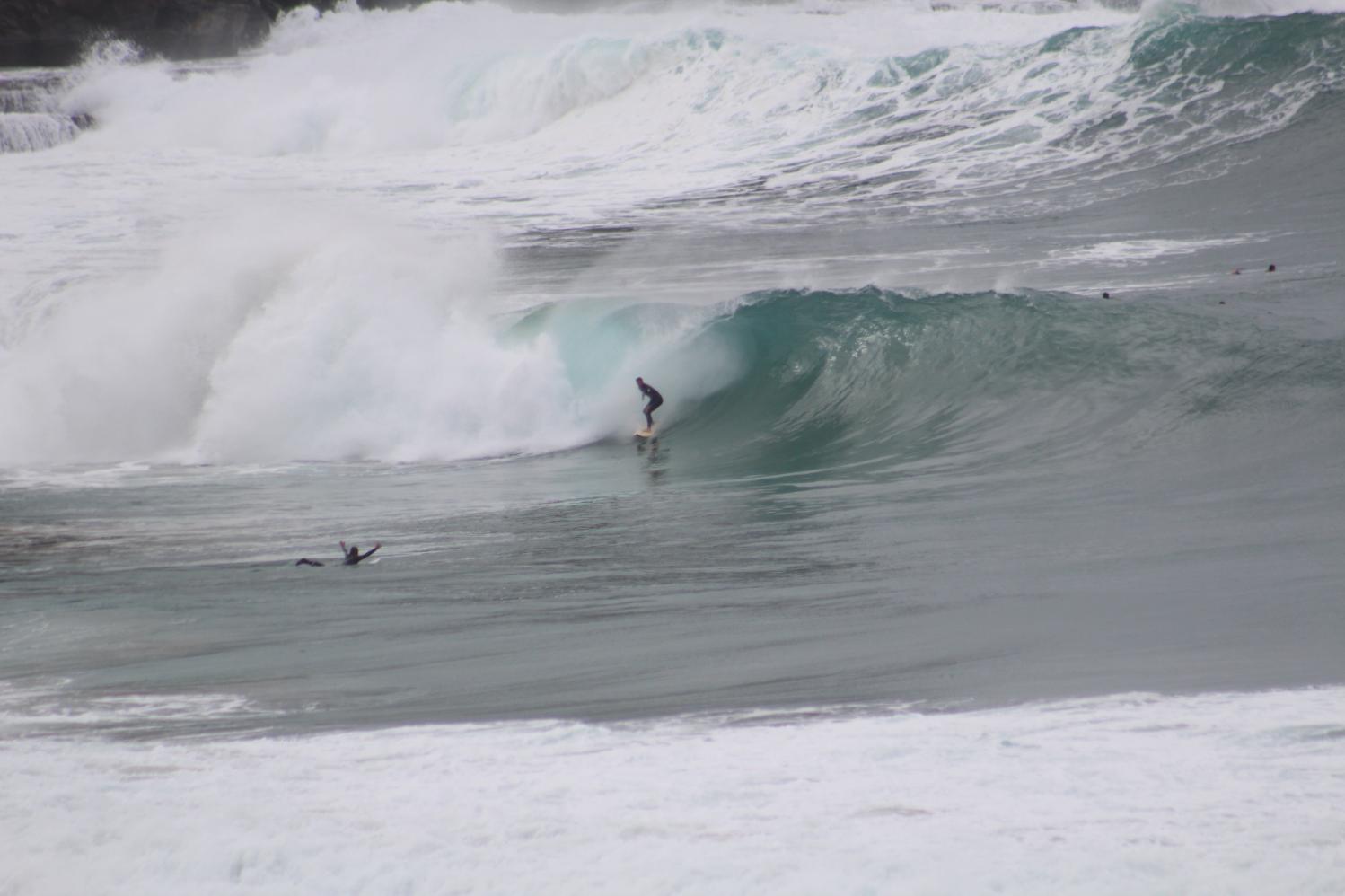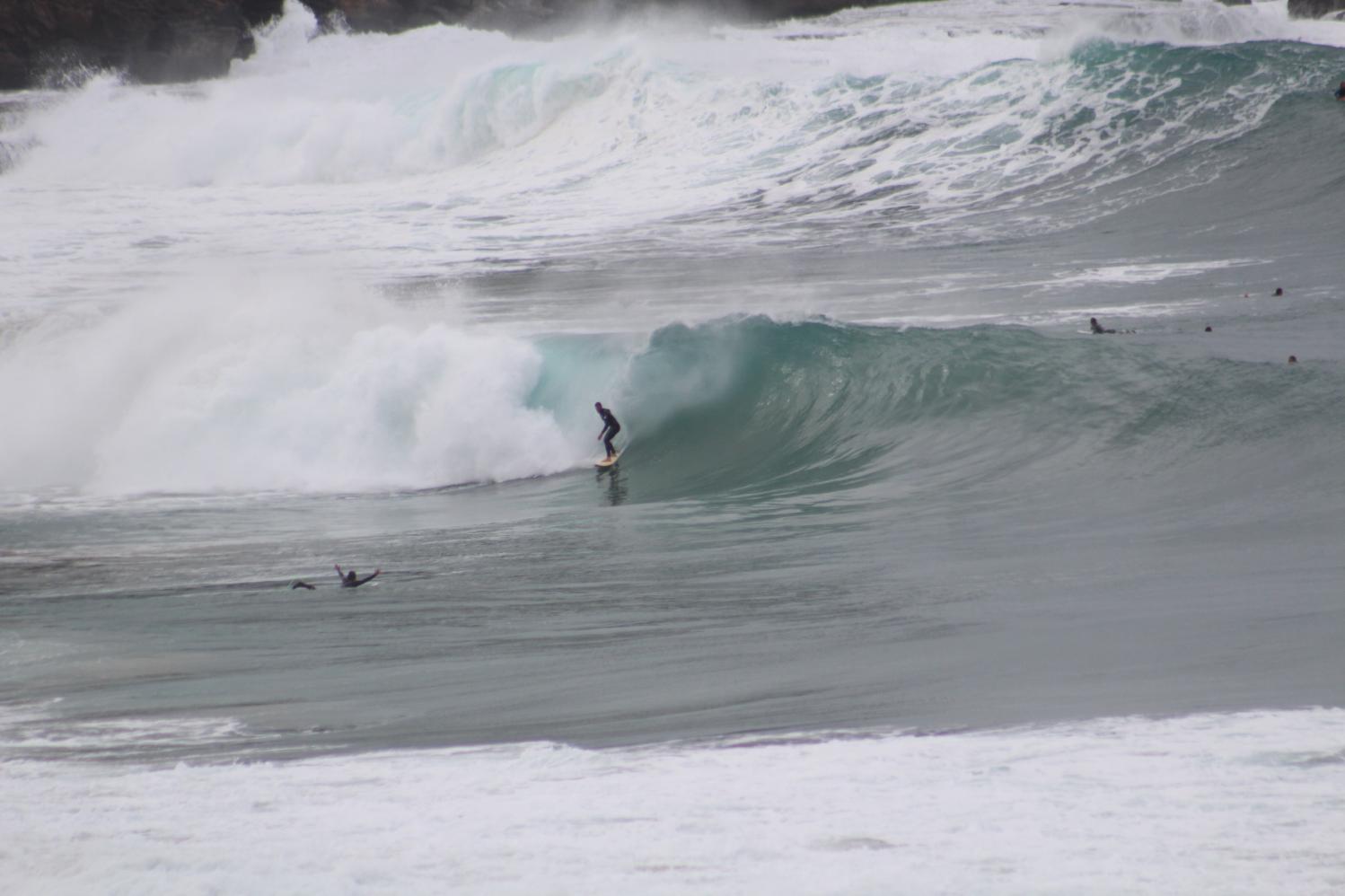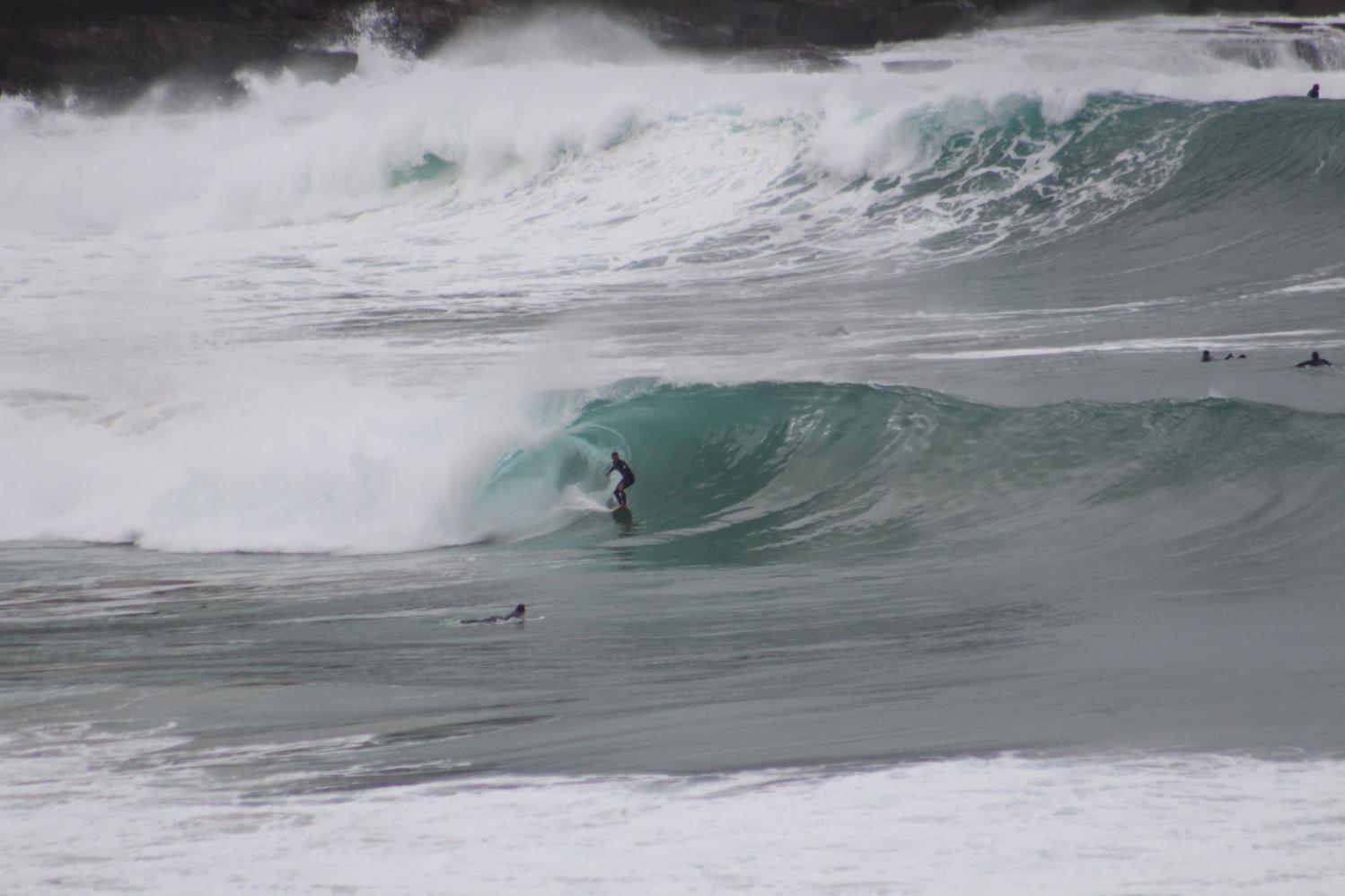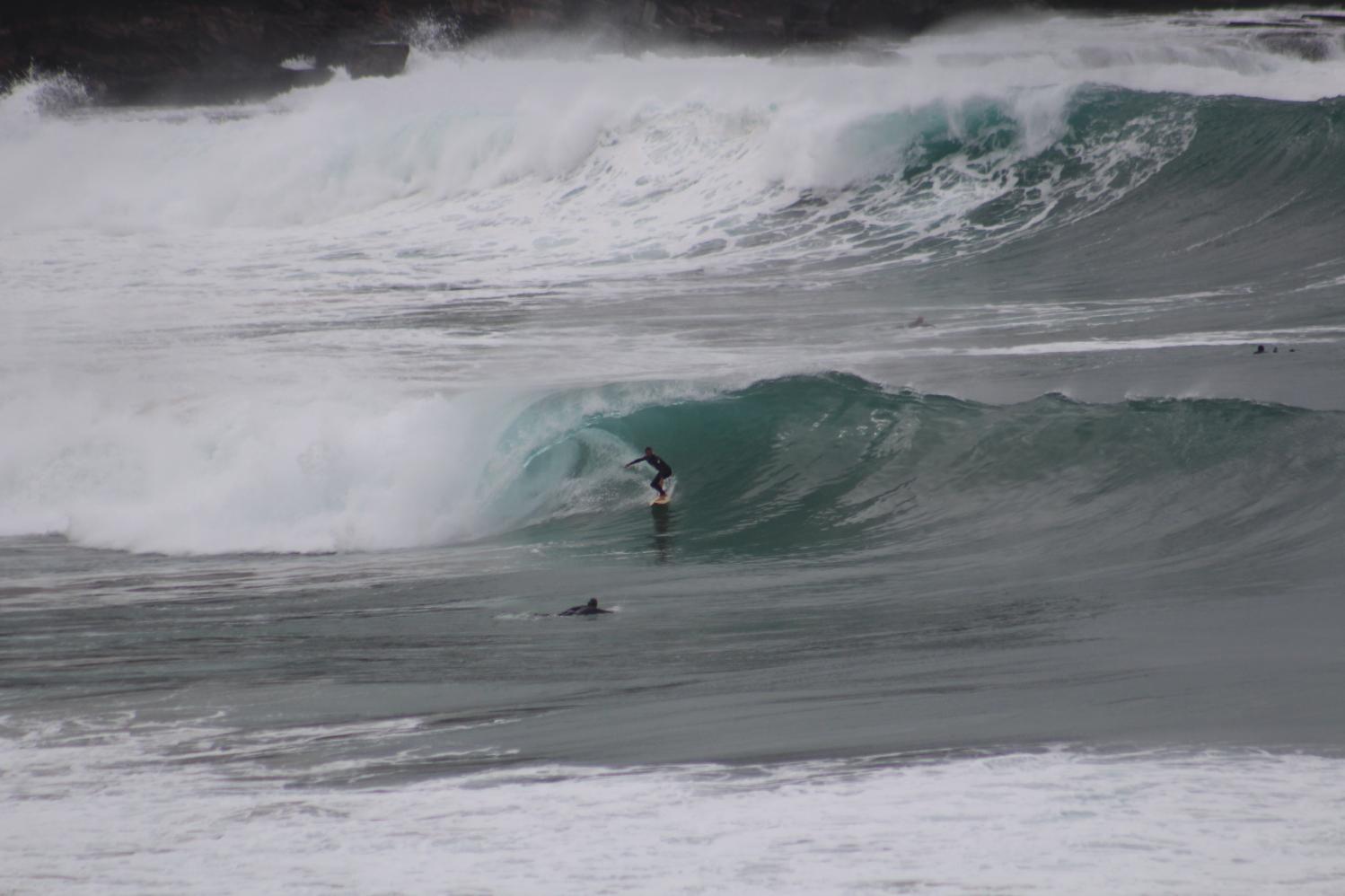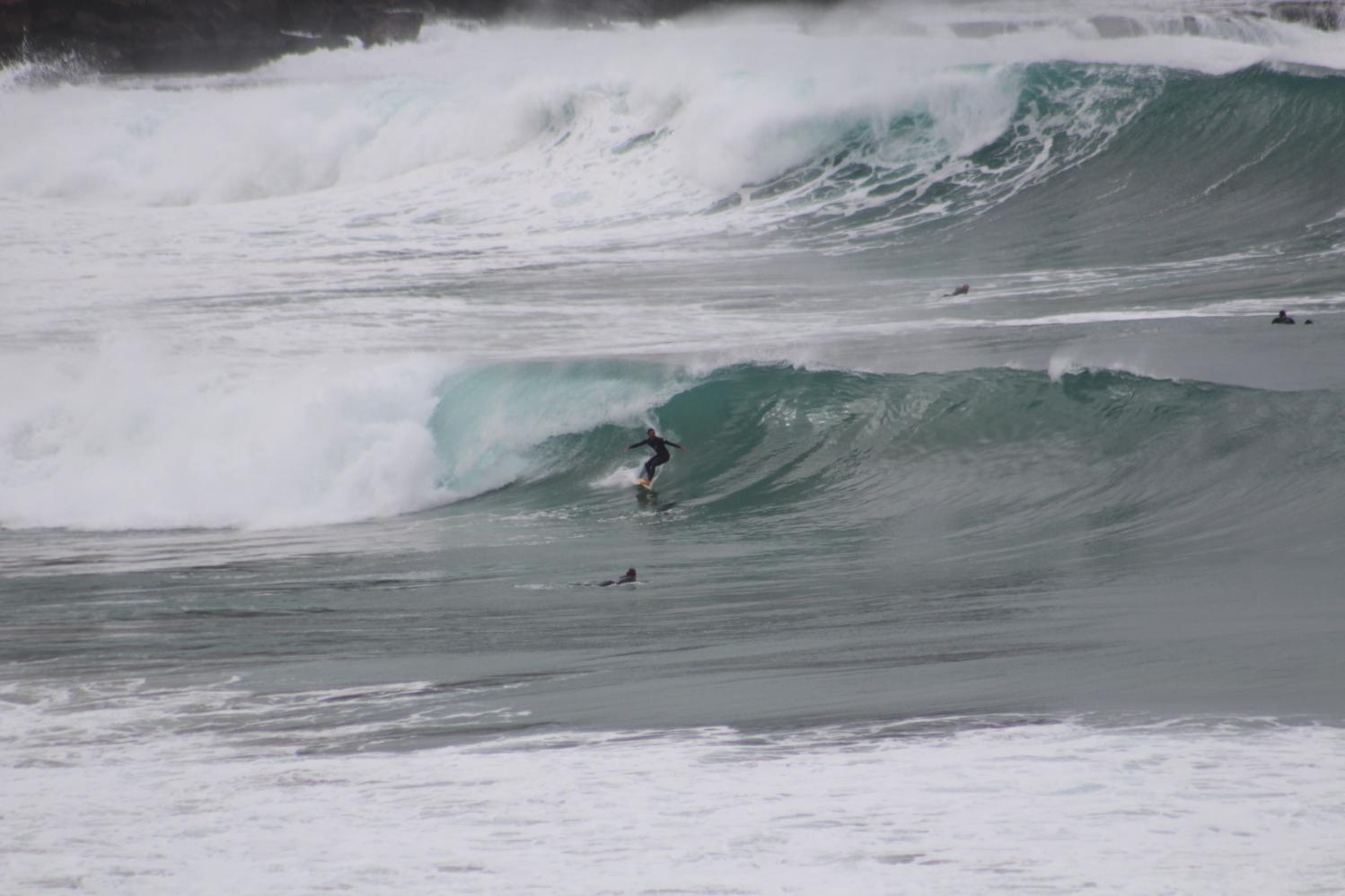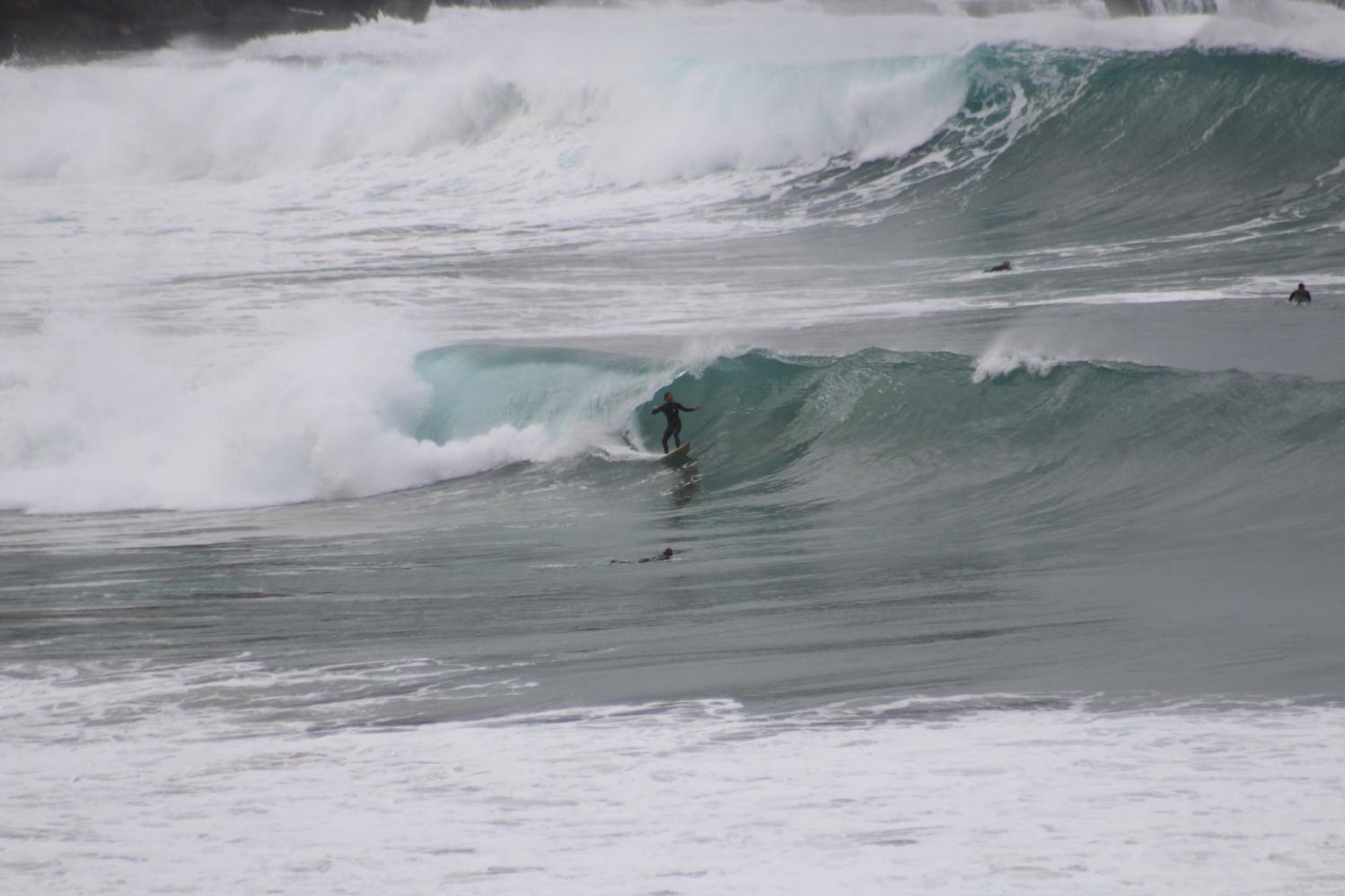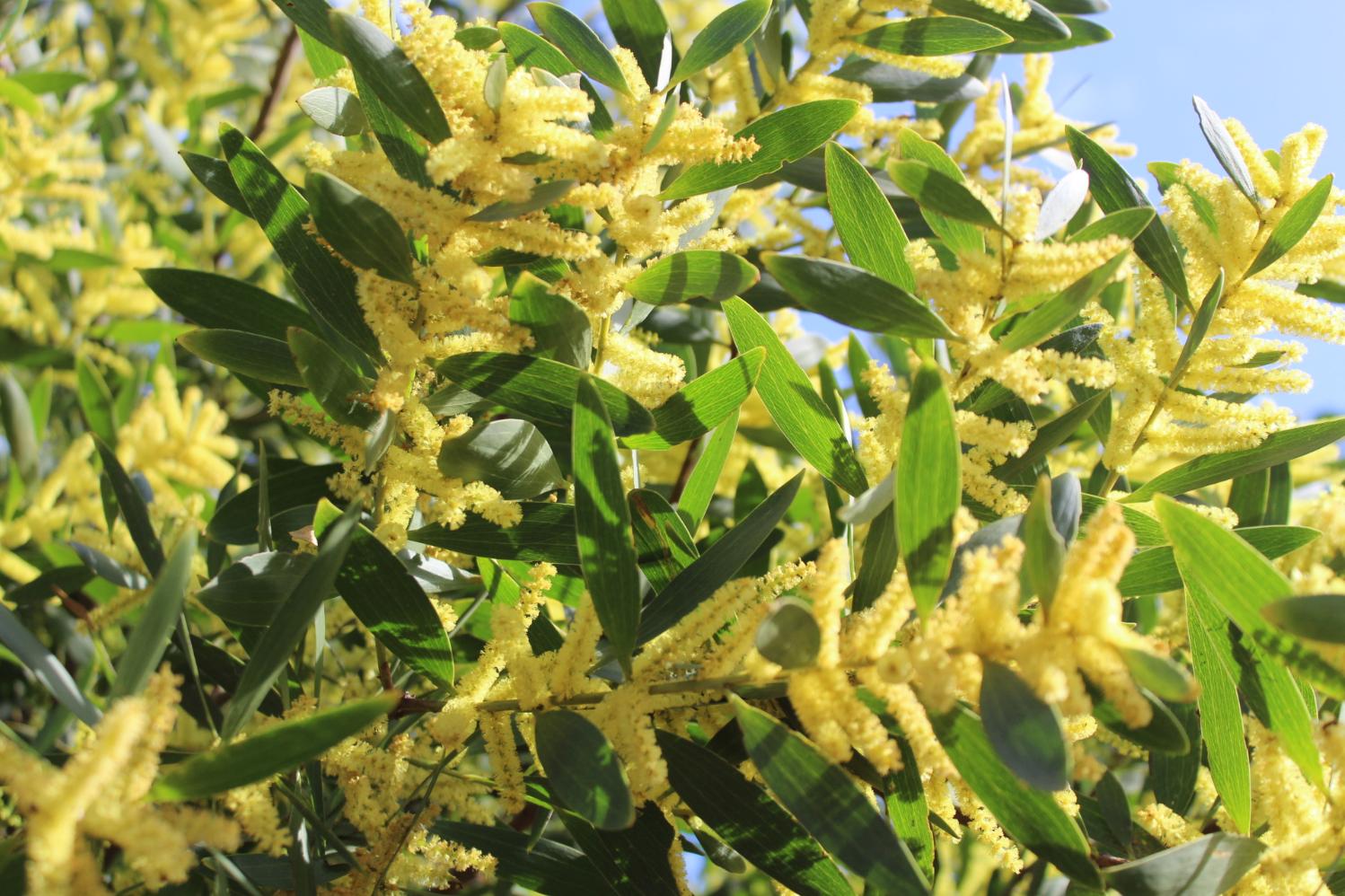 Bright plashes of yellow are everywhere from Winter Wattle blooming.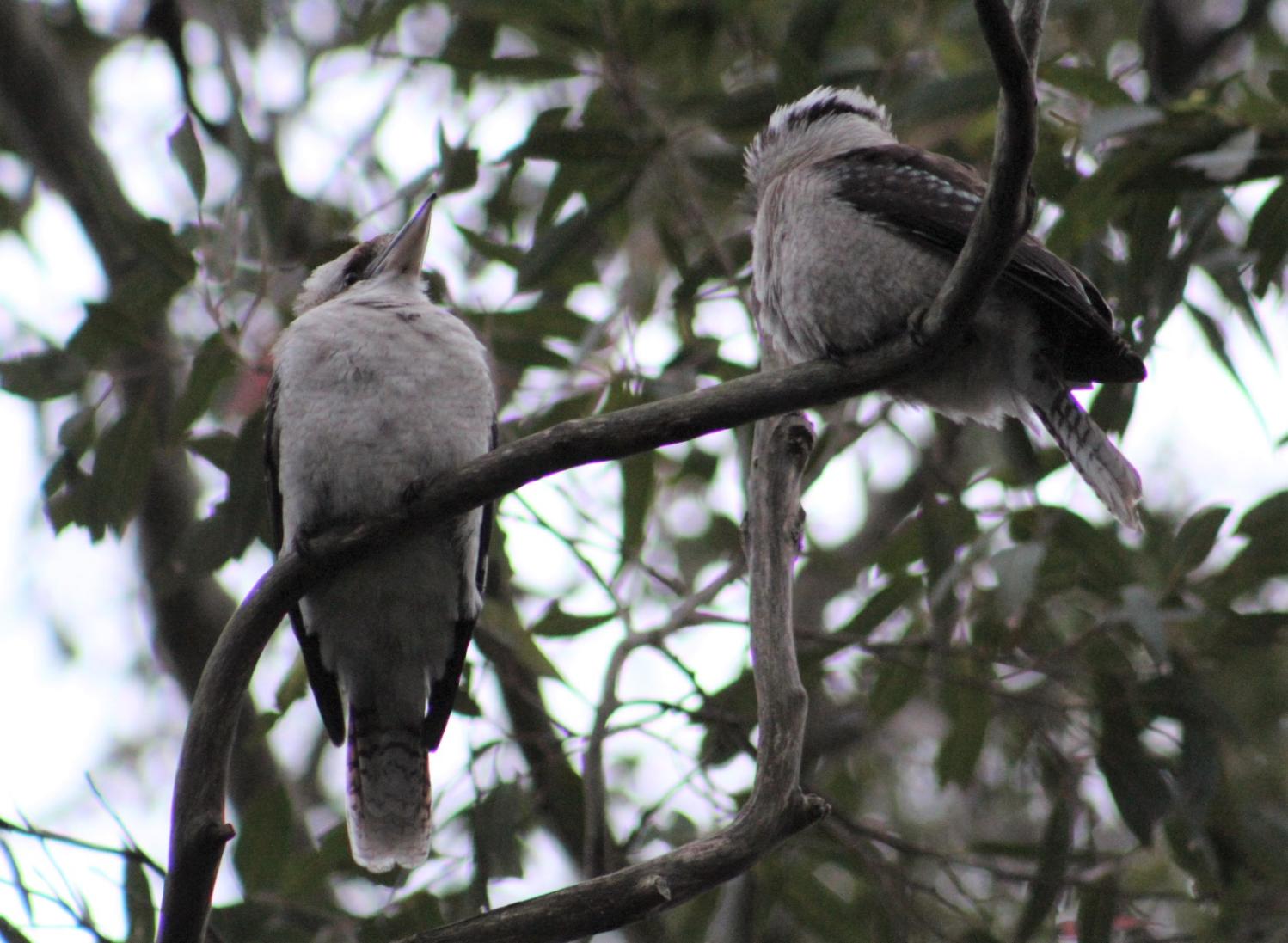 This year's
Kookaburra Fledglings
are still visiting the Pittwater Spotted Gums in the Pittwater Online yard with their parents - relatives.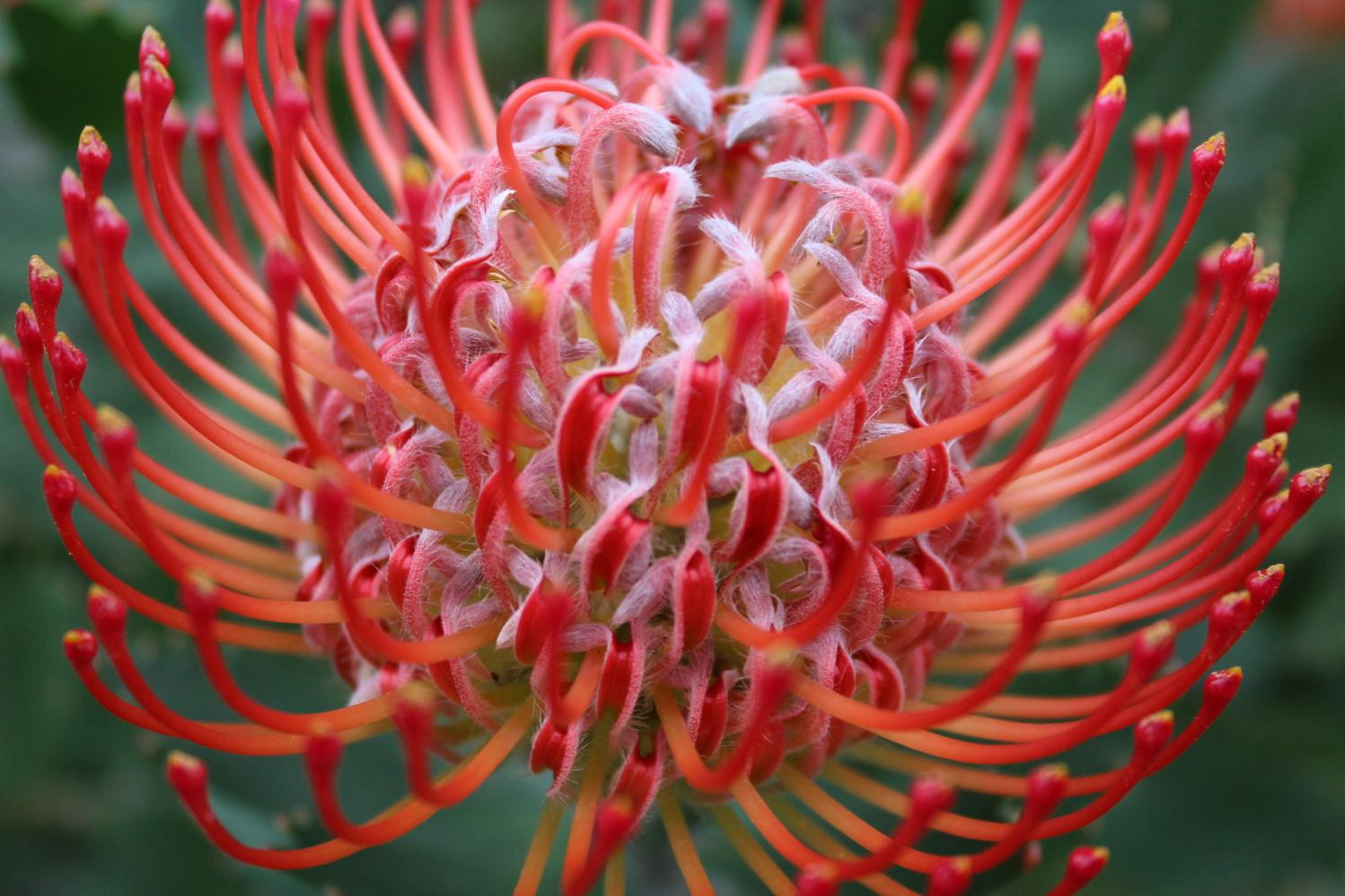 Leucospermum cordifolium - 'pinwheel' or 'nodding pincushion' - part of the Proteaceae family - flowers Winter to Spring in Australia, native of South Africa and Zimbabwe.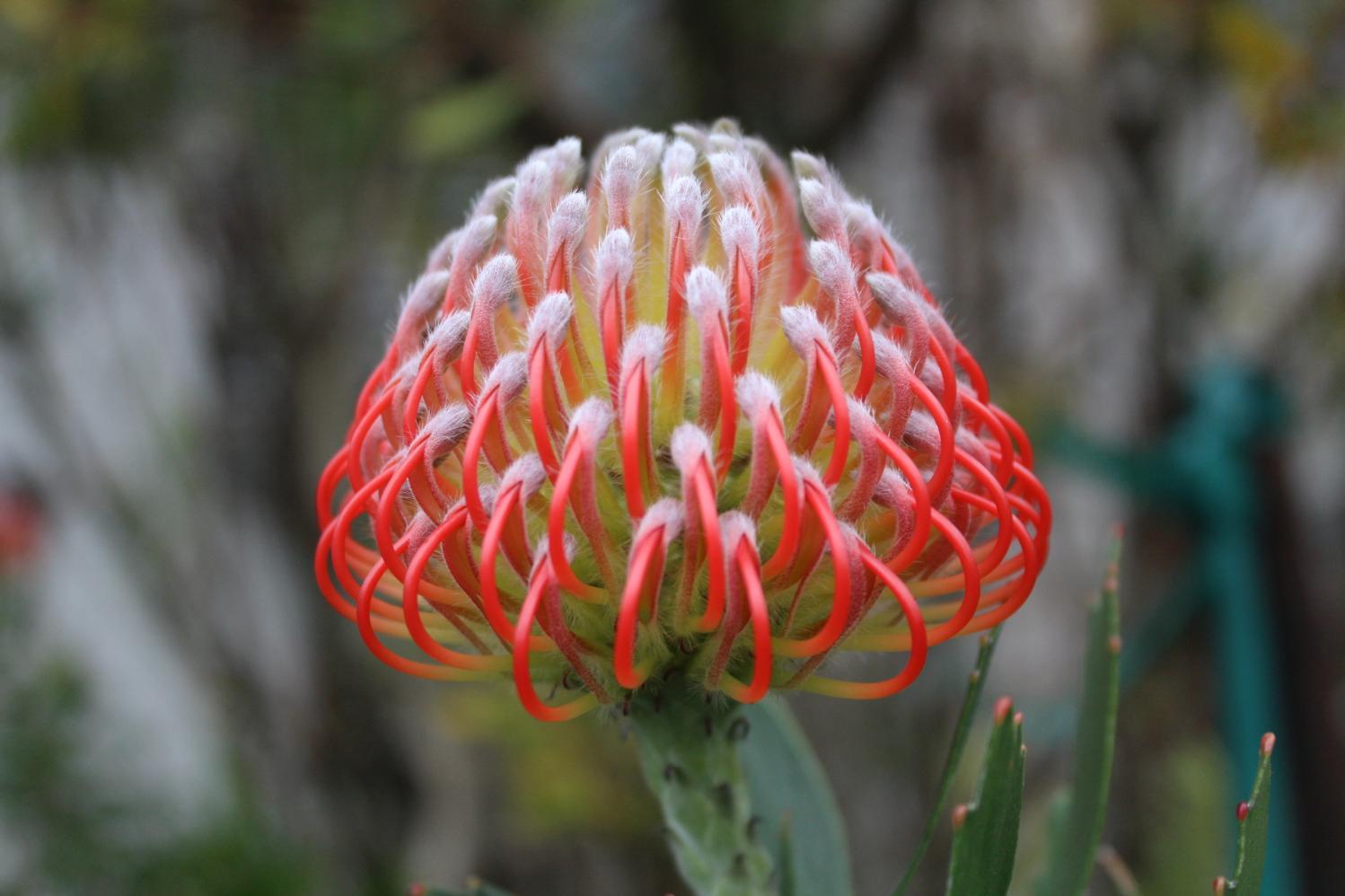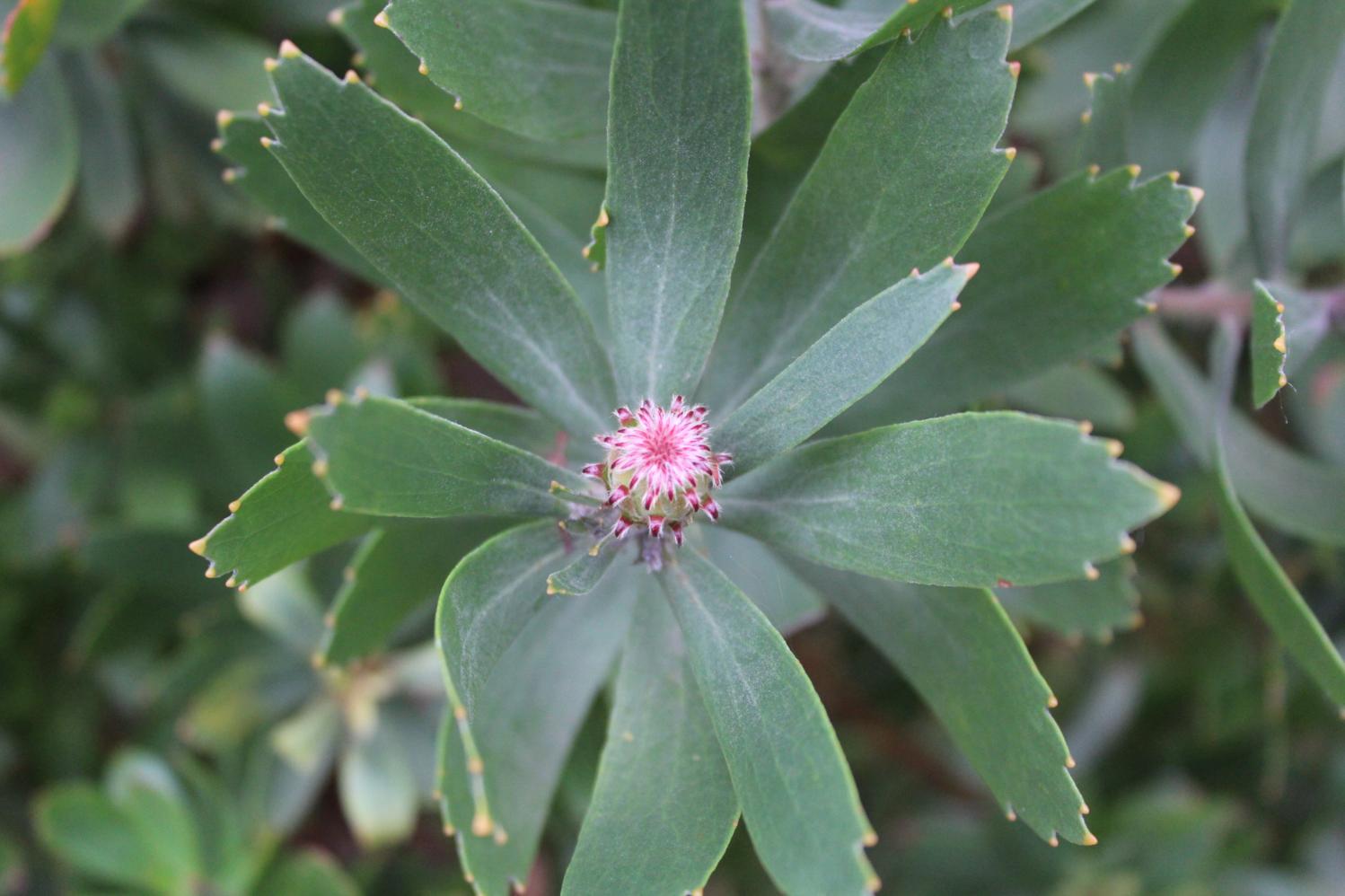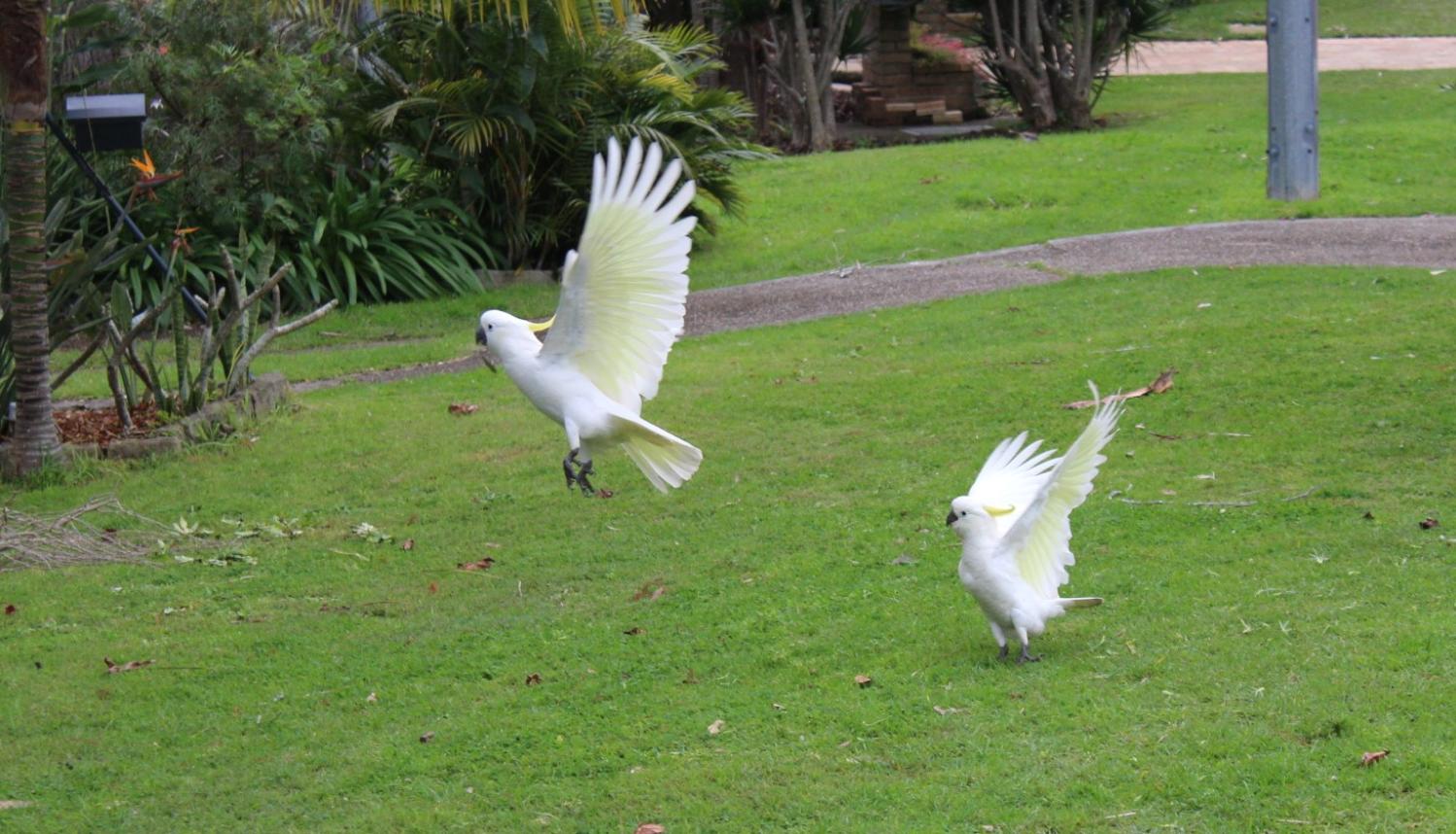 Flapping Around - Sulphur Crested cockatoos at Careel Bay, Pittwater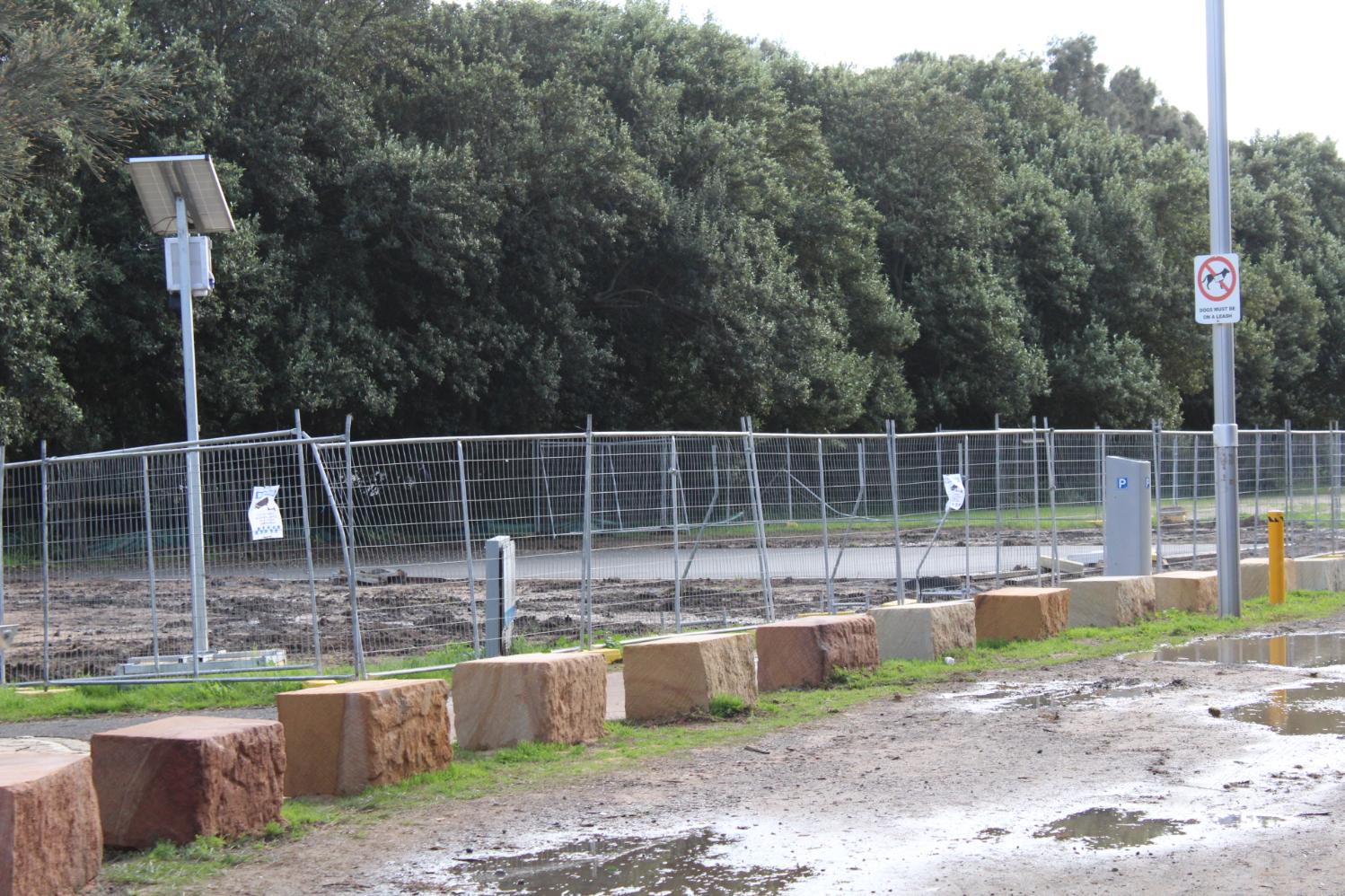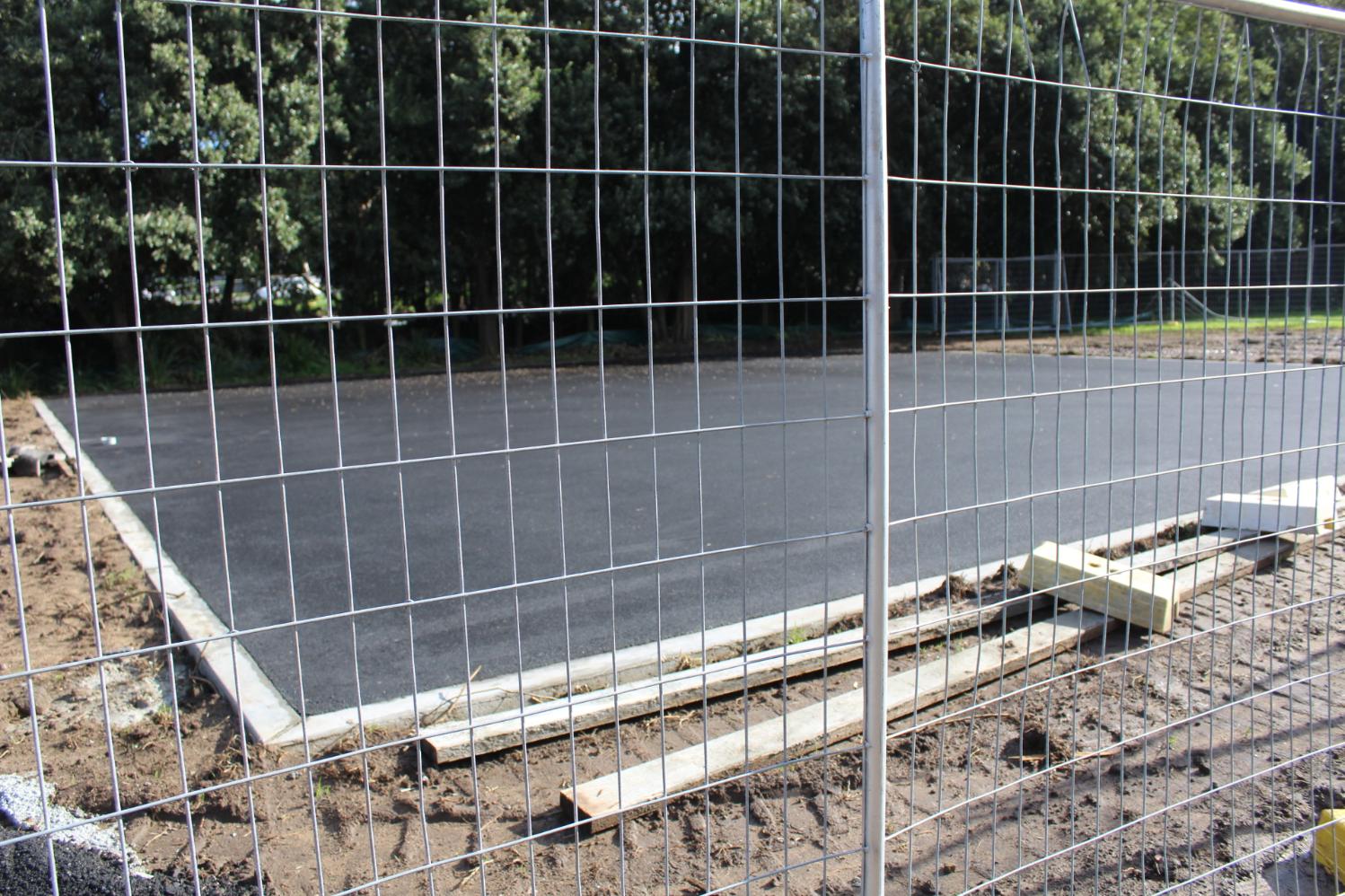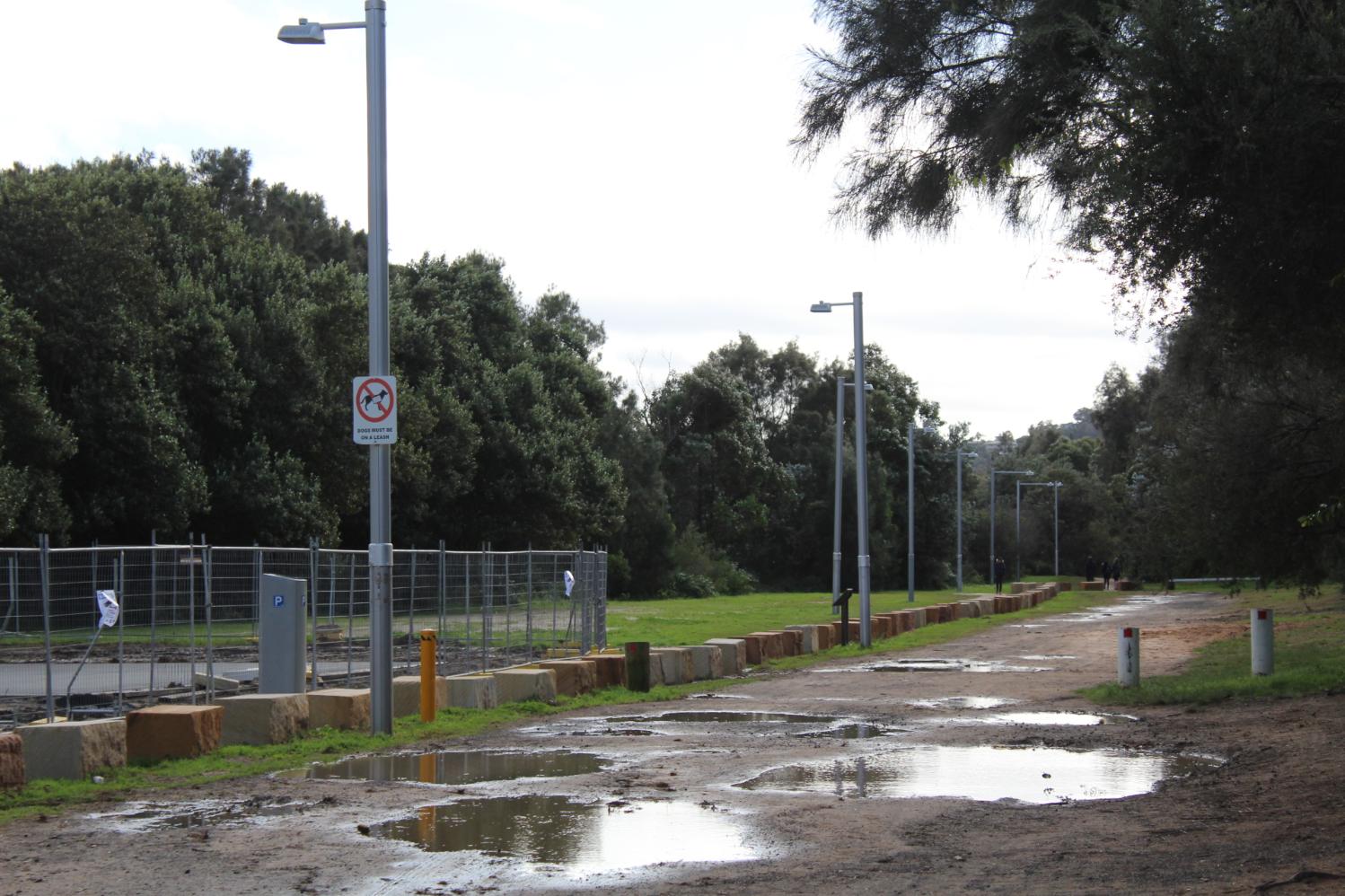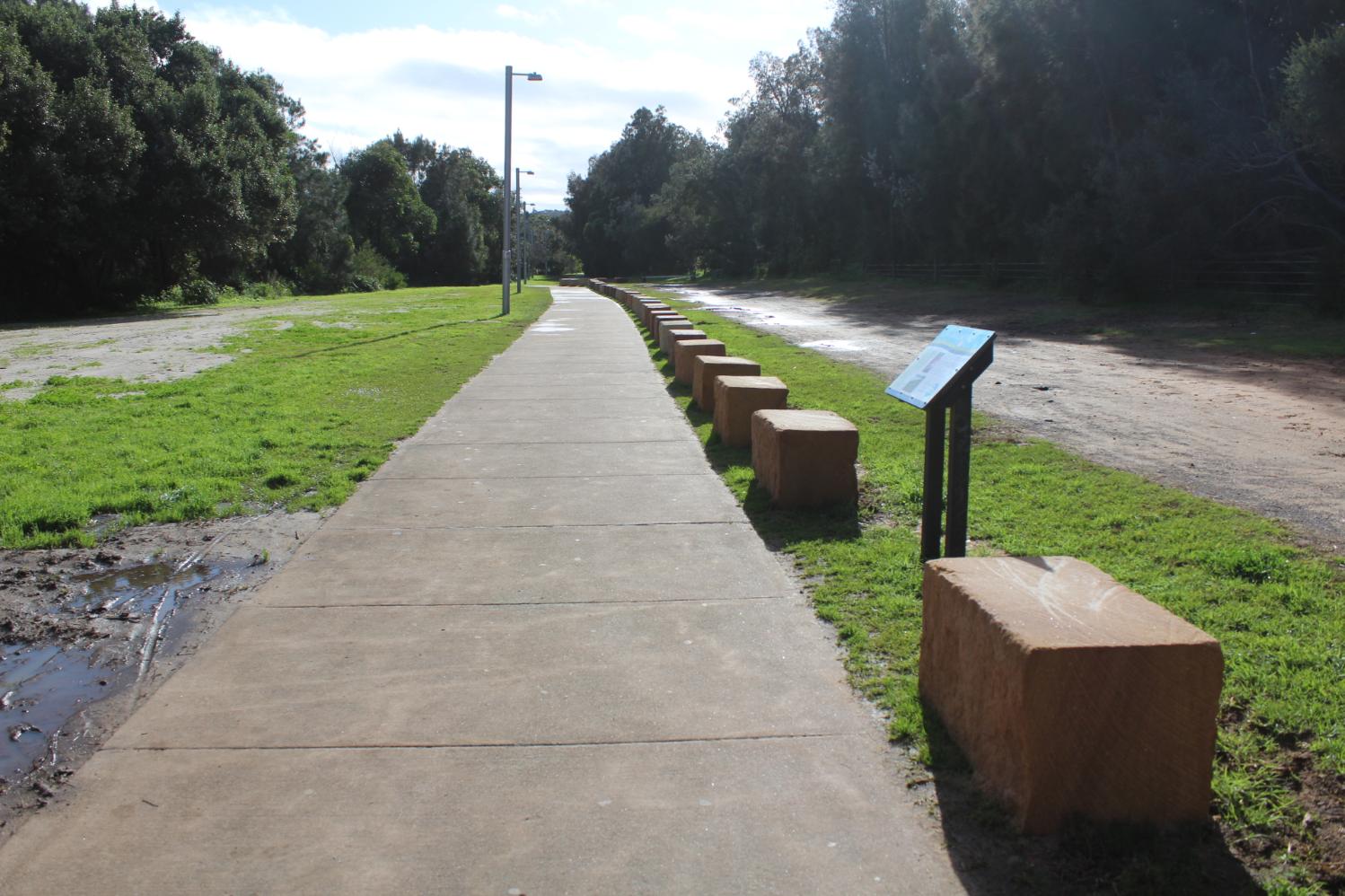 Mona Vale-Warriewood-Turimetta Headland Views On A Winter's Afternoon
Photos taken July 13, 2020 - by A J Guesdon.