March 26 - April 1 2023: Issue 577
Taking 'Out & About ' To W.A.: 2023 Aussies
Avalon Beach SLSC surf boat Sweeps Pete Carter and Nathan Wellings are currently enroute or almost at Western Australia to compete in the 2023 Surf Life Saving Australia Nationals, the Aussies. Avalon Beach SLSC are among a number of local surf clubs whose members have headed west to represent their clubs.
ABSLSC's youngest ever competitors Poppy and Bonnie, followed by Harry Schaut, State Gold medallist in the 2km Beach Run, followed by our Opens and Masters and Surf Boat Crews: Reserve Men - Pinkie, Open Women, Reserve Women - Chaos, U23 Women - Chickies, U19 Women - HCMF.
The PON asked Pete to get a few snaps on - which he has kindly done.
The 2023 Australian Surf Life Saving Championships are being held in Perth, Western Australia at Scarboro SLSC and Trigg Island SLSC from 25 March to 2 April.

Full Aussies 'wrap' next Sunday.
Good Luck to everyone who is heading over to do their best and represent their club.
Photos: Peter Carter, ABSLSC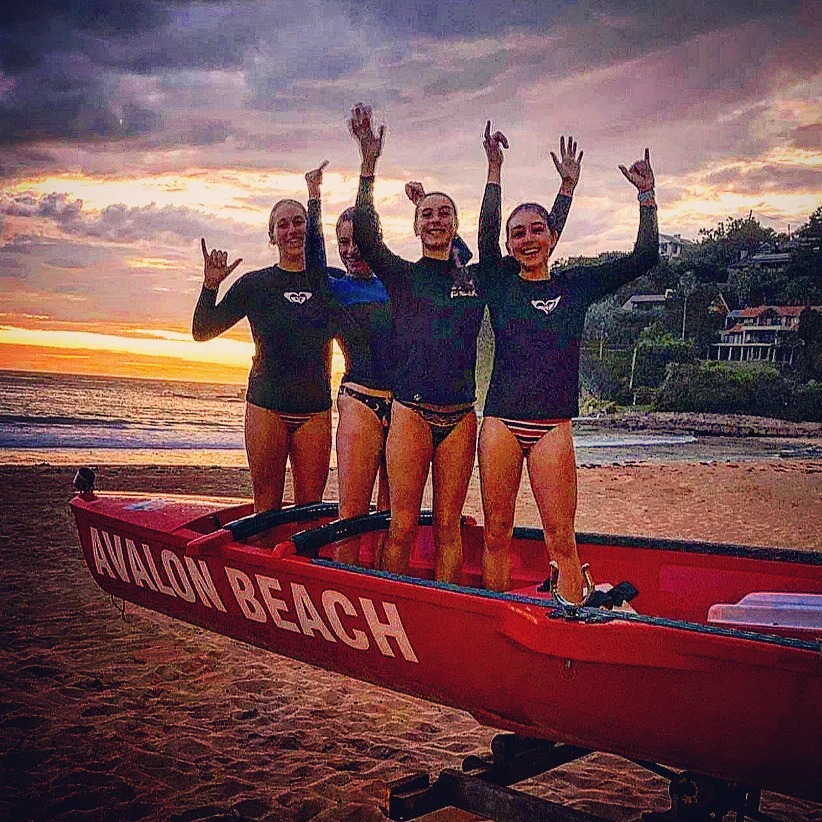 last dawn practice row before heading off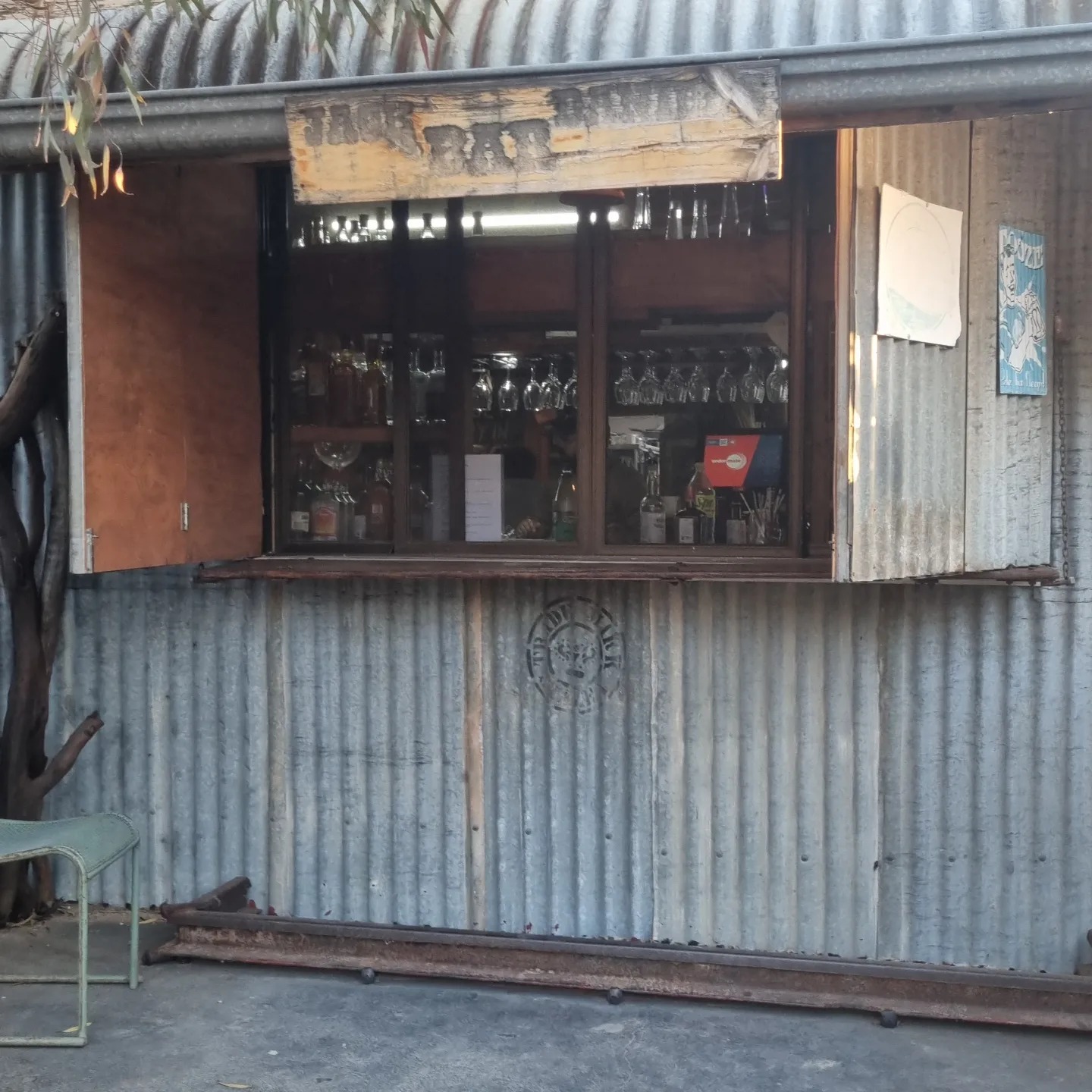 Mallee Fowl Restaurant, Australian outback restaurant, Riverland in South Australia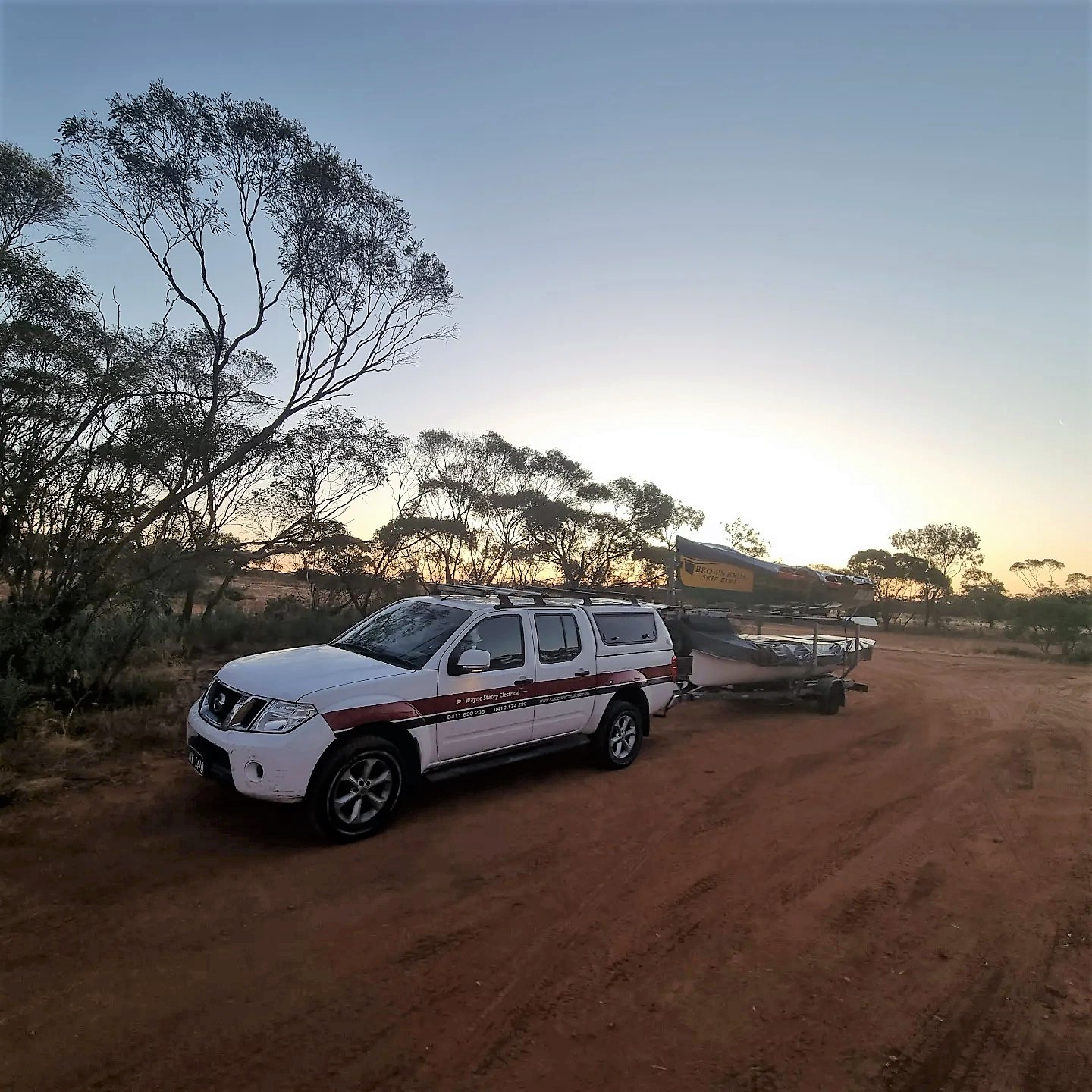 on the road again.....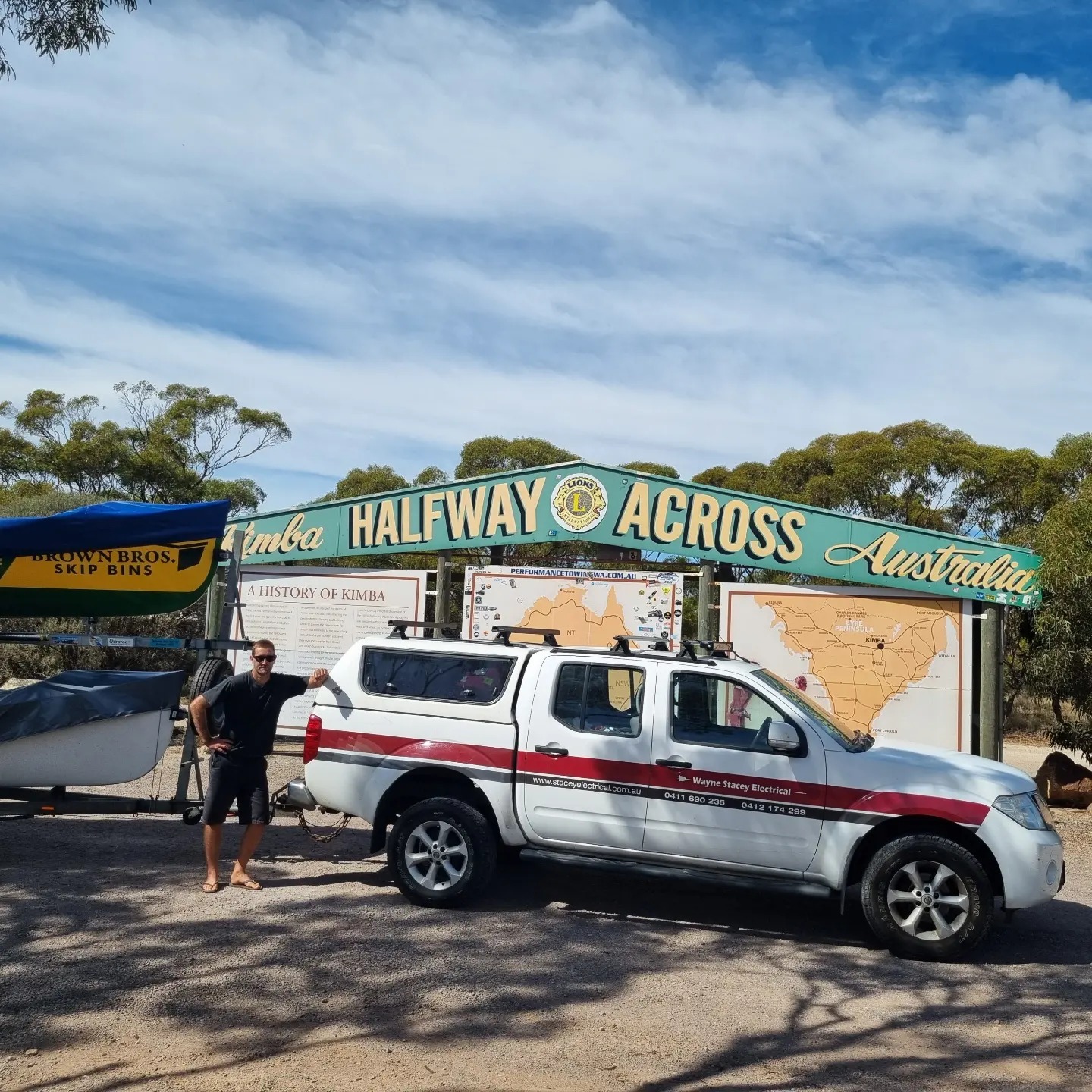 just can't wait to get on the road again.....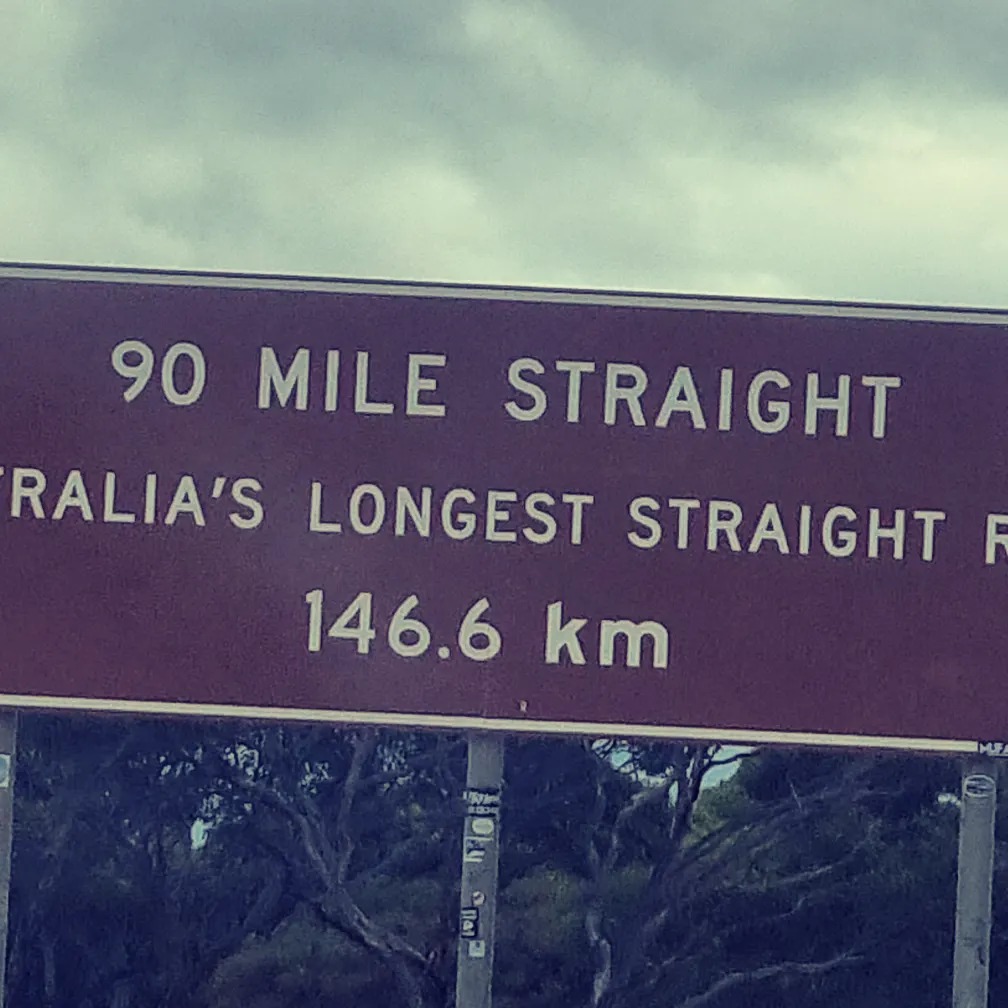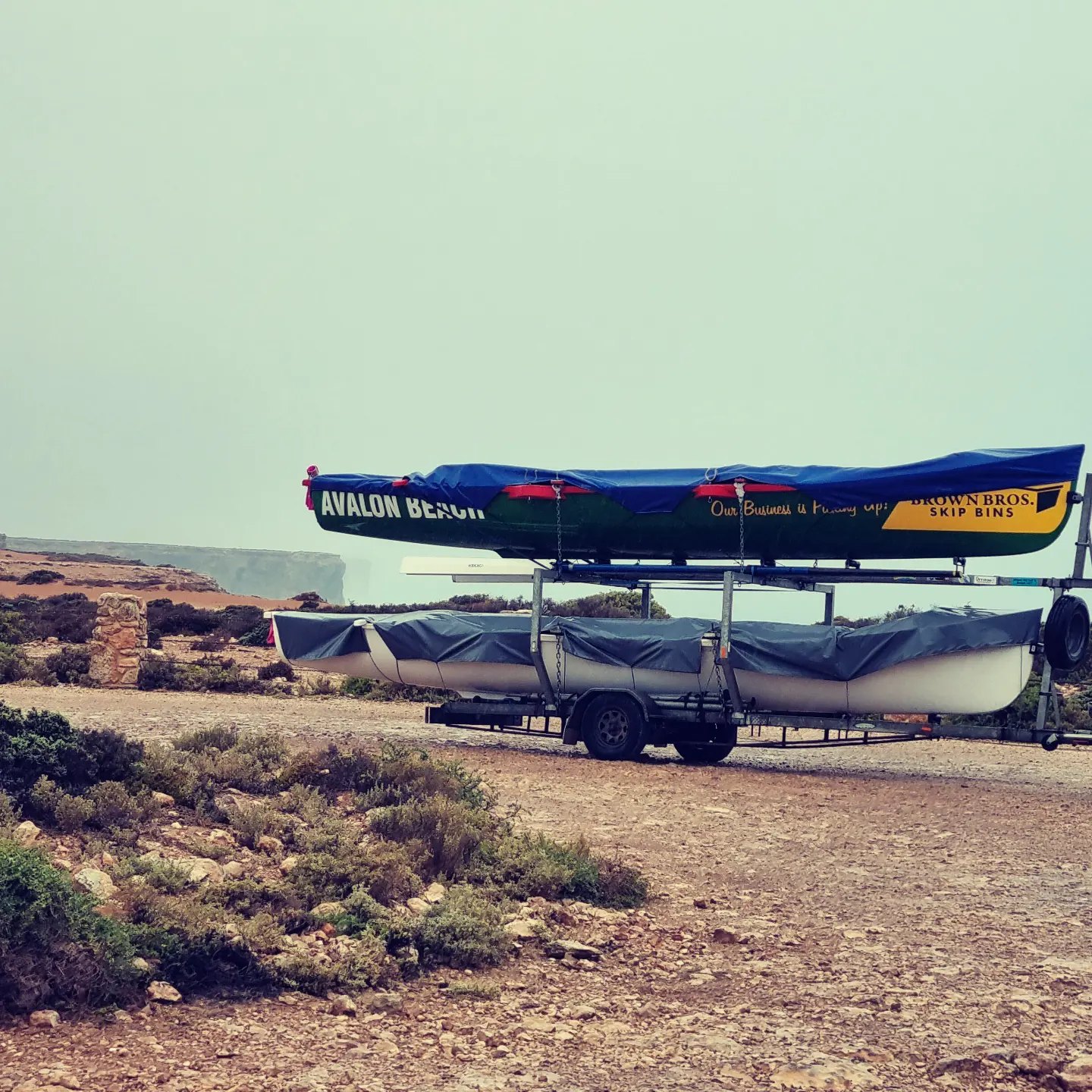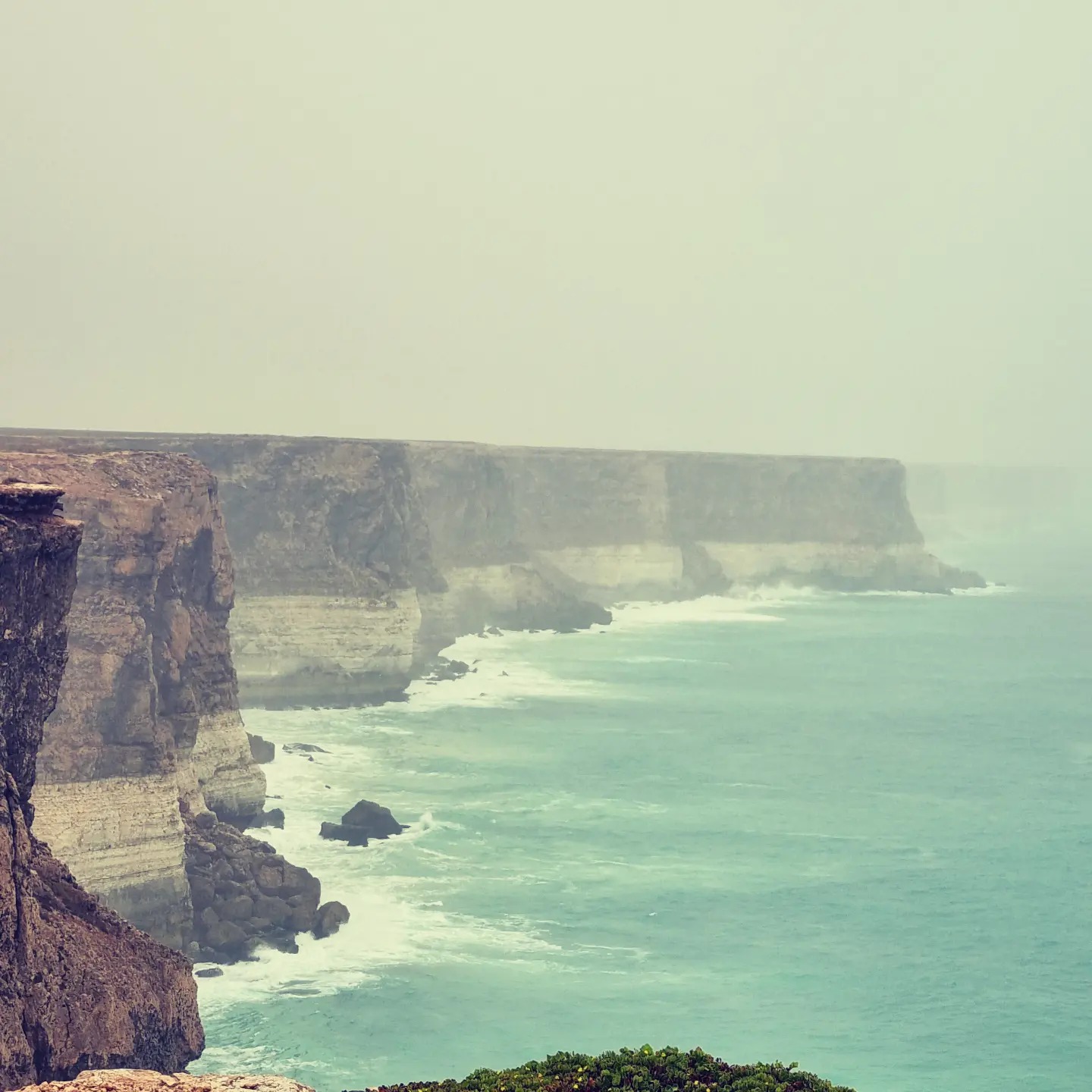 Mission 1 complete, set up ready to go (Monday March 27, 2023 at Scarborough, Western Australia):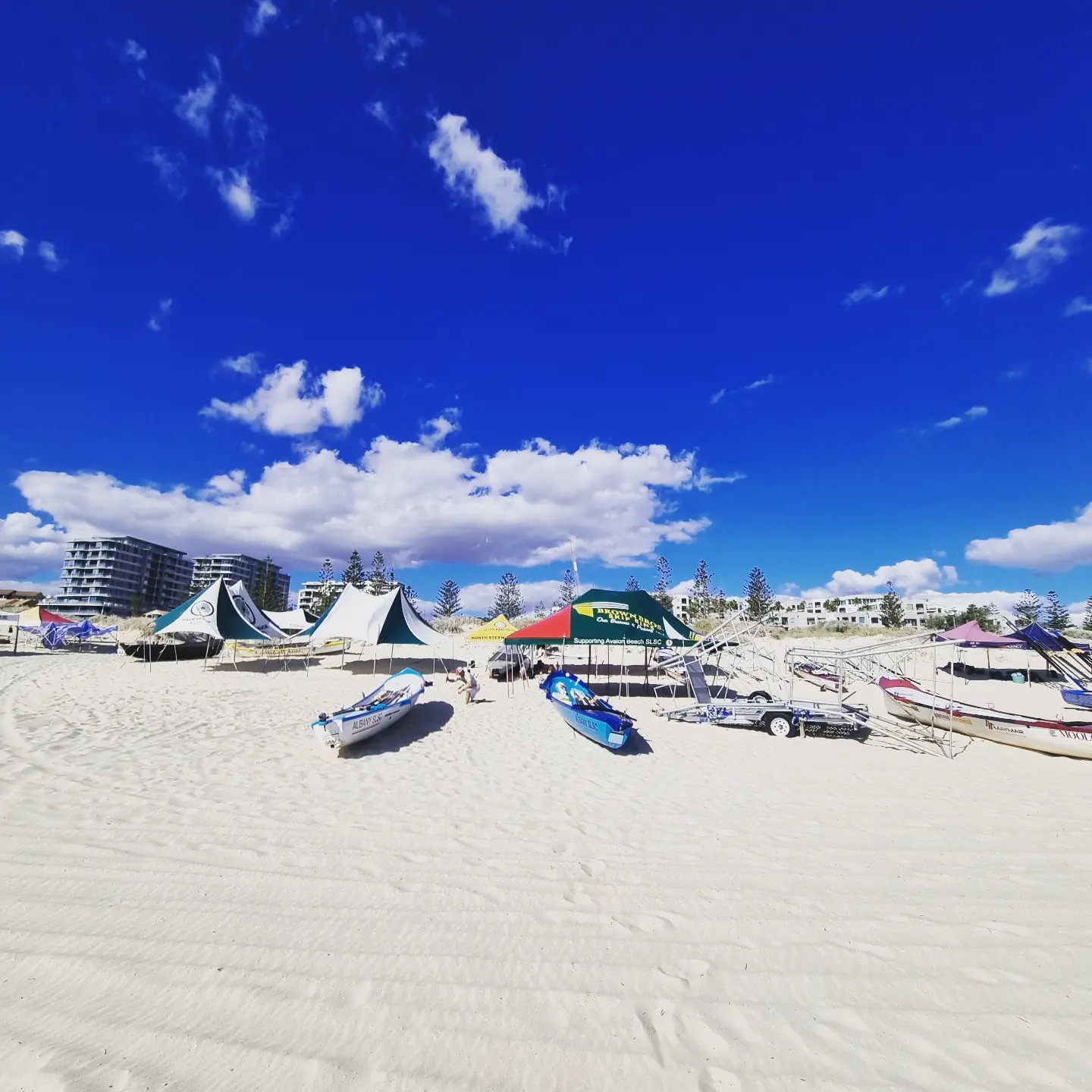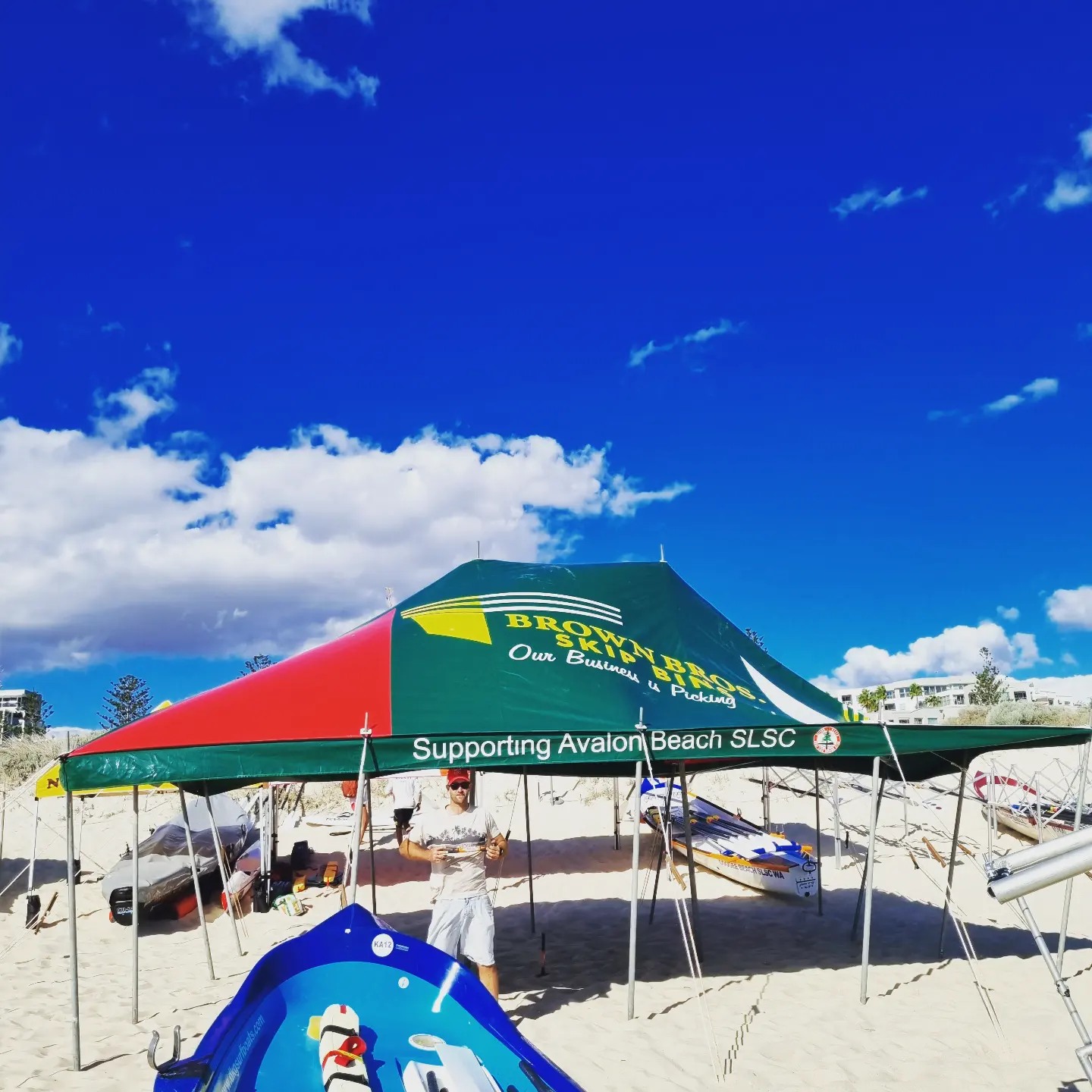 Rotary District Conference In Cowra
Also taking 'out & about' to the nth degree were members of the local Rotary clubs who attended the Rotary District 9685 Annual Conference 17-19 March 2023, in Cowra.
Rotary District 9685 is one of two districts covering the Sydney metropolitan area in Australia. Its boundaries stretch from the Blue Mountains to the Sea north of Sydney Harbour, reaching across the Hawkesbury River and north to Toukley on the Central Coast.
Within its boundaries are the business districts of North Sydney, Chatswood, Gosford and the Ryde industrial area. The Blue Mountains define its western boundary, beautiful beaches define its eastern border, and rural communities make up its western and northern borders.
The District contains about 67 Rotary Clubs and more than 1,700 Rotarians actively engaged in Service Above Self in their communities and in the world.
The 2023 District Conference was an outstanding success with around 300 participants. A Summary of the Conference Activities written by District Secretary, Liz McDougall, and reproduced from the Rotary Club of Warringah newsletter with permission from its editor Chrisy Savvides, is available HERE to read.
The Japanese Ambassador, His Excellency Shingo Yamagami gave a most impressive and powerful presentation on the Sunday morning in the Japanese Gardens, and he has graciously consented for us all to read his speech. Please click HERE to read what he presented.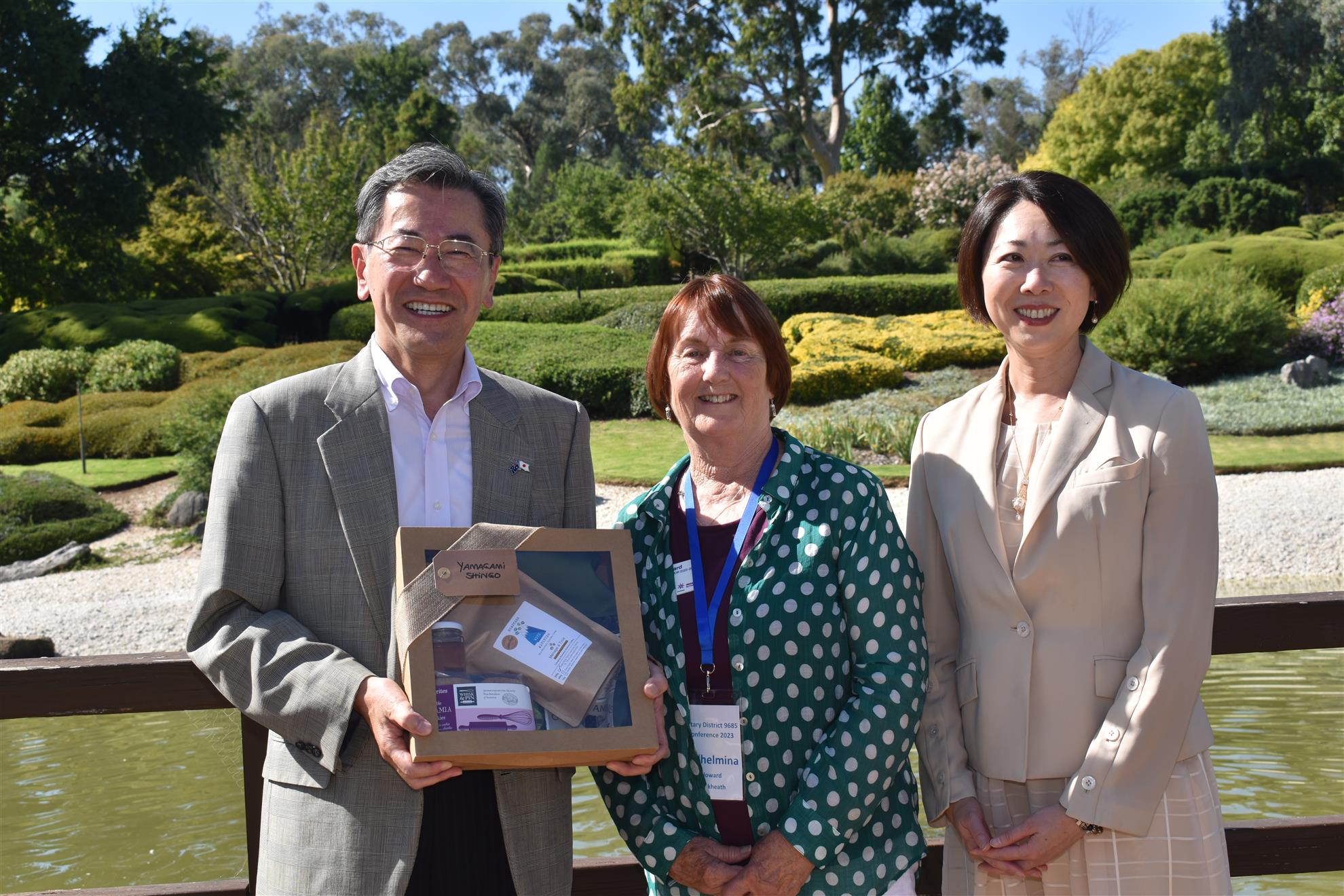 This photo shows His Excellency Shingo Yamagami being presented with a gift by District 9685 Governor Mina Howard. Photo: Rotary District 9685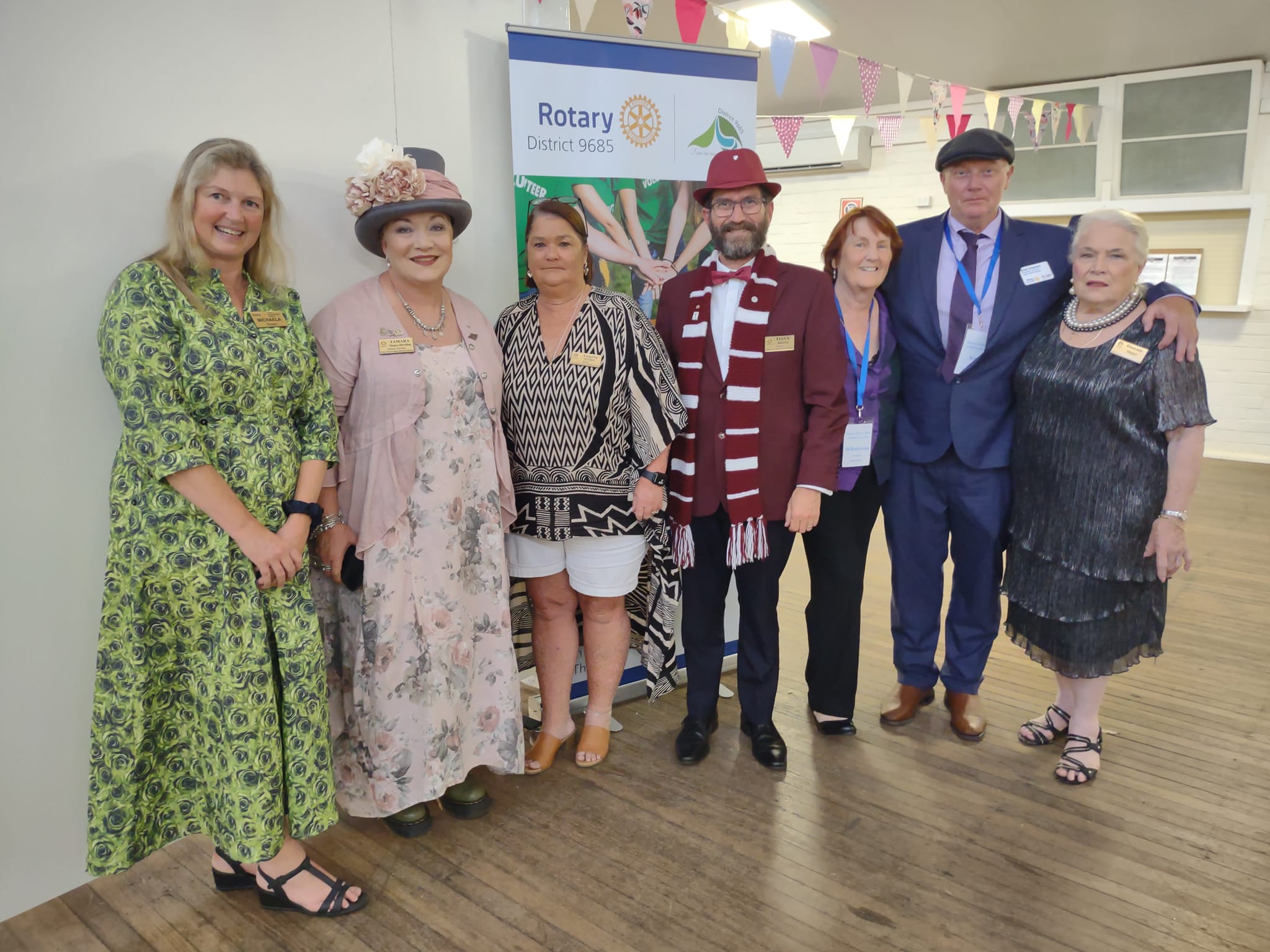 Rotary Club of the Upper Northern Beaches members who attended the conference.
At Rotary Upper Northern Beaches, we are always welcoming new members.
We find that new members bring new ideas, energy and opportunities. There is something for everyone in Rotary and you can apply your skills for the betterment of our community. This can include anything from cooking a BBQ, to managing a fundraising project, to helping with marketing and social media. You can even get the opportunity to serve on our Board. It's all up to you how much time you can give.
If you are looking for a way to give back to the community, while meeting some great people and having some fun with it, please come and check us out. We meet most Wednesday nights at The Sands Hotel Narrabeen (except for the 2nd Wednesday if each month, which is at Avalon RSL (6pm Dinner in the bistro for 7pm Rotary meeting upstairs at both venues).
If you would like to know more about Rotary and how you can get involved, please visit our website us or phone 02 8005 0711.
Connecting Women At Pittwater RSL
On Friday the 24th of March, Pittwater launched 'Connecting Women', an annual networking and fundraising event at the Pittwater RSL Club, with profits donated to The Women's Resilience Centre in Mona Vale.
The event will included a keynote presentation and Q&A hosted by Sarah Wilson, a multi-New York Times and Amazon best-selling author, podcaster, international keynote speaker, philanthropist and climate change advisor.
Sarah is known globally for founding the I Quit Sugar movement – a digital wellness program and 13 award-winning books that sell in 52 countries – which saw millions around-the-world transform their health. In 2022 Sarah sold the business and gave everything to charity.
Her New York Times bestseller, 'First, We Make the Beast Beautiful', is described by Mark Manson as "the best book on living with anxiety that I've ever read" and was featured as a book of the year on NBC's Today Show. Sarah's most recent title, 'This One Wild & Precious Life', won the 2021 US Gold Nautilus Award.
Sarah Wilson's inspirational talk focussed on smart ways for living your best life!
Key messages were
Give first, and the abundance will flow!
Get cool with the uncomfortable and sit in it
Make less decisions and have daily certainty anchors, to simplify your life
Stay longer in the problem
Tilt and say yes, also know when to say no
Shop, less and walk more.
Following Sarah, there was a presentation by Simone Allan, founder of the Women's Resilience Centre in Mona Vale, about the work WRC is involved in.
The Women's Resilience Centre is a place of hope and healing for women who have suffered domestic violence, deep loss or trauma and who need support in stepping forward to reset and rebuild their lives.
The Centre offers trauma informed capability programs to help women reset their lives and step forward with hope. Their goal is to positively support families, across generations, through trauma informed programs of recovery.
The event concluded with a joint announcement by Simone Allan and Jason Manning, CEO of Pittwater, of a significant investment in the Pittwater local community.
"Pittwater is honoured to announce our partnership and support of The Women's Resilience Centre in Mona Vale. Our funding will support women in our community who have or are, experiencing a trauma response to an incredibly challenging situation in their life. Pittwater is honoured to sponsor the Caring Conversation program and support women in our community as they bravely step forward into a brighter future with opportunity and hope." - Jason Manning, Chief Executive Officer, Pittwater RSL.
"The Women's Resilience Centre is deeply grateful for this truly collaborative partnership with Pittwater RSL, by supporting us with sponsorship funding and program amplification to the community that they care for. This will support the Women's Resilience Centre to offer our trauma informed program "Caring Conversations" to assist women in the community to step forward in a supported and positive fashion. This program will provide a service to allow women to feel safe and heard and supported to step ahead, with a trusting community of practical support. Resetting Lives and positively impacting generations ahead." - Simone Allan, Director and Founder, Women's Resilience Centre.
The next WRC event is a Mothers Day luncheon at RMYC: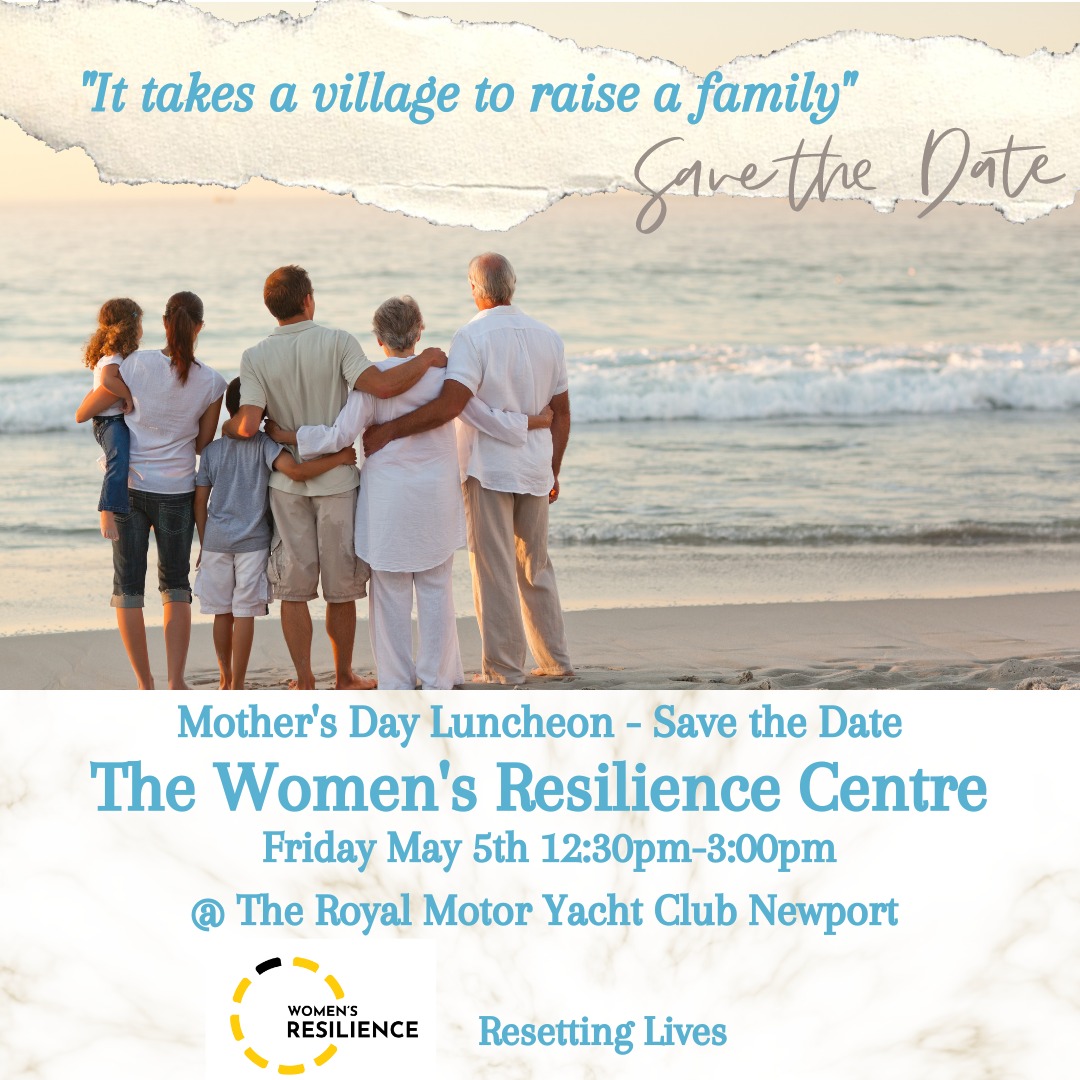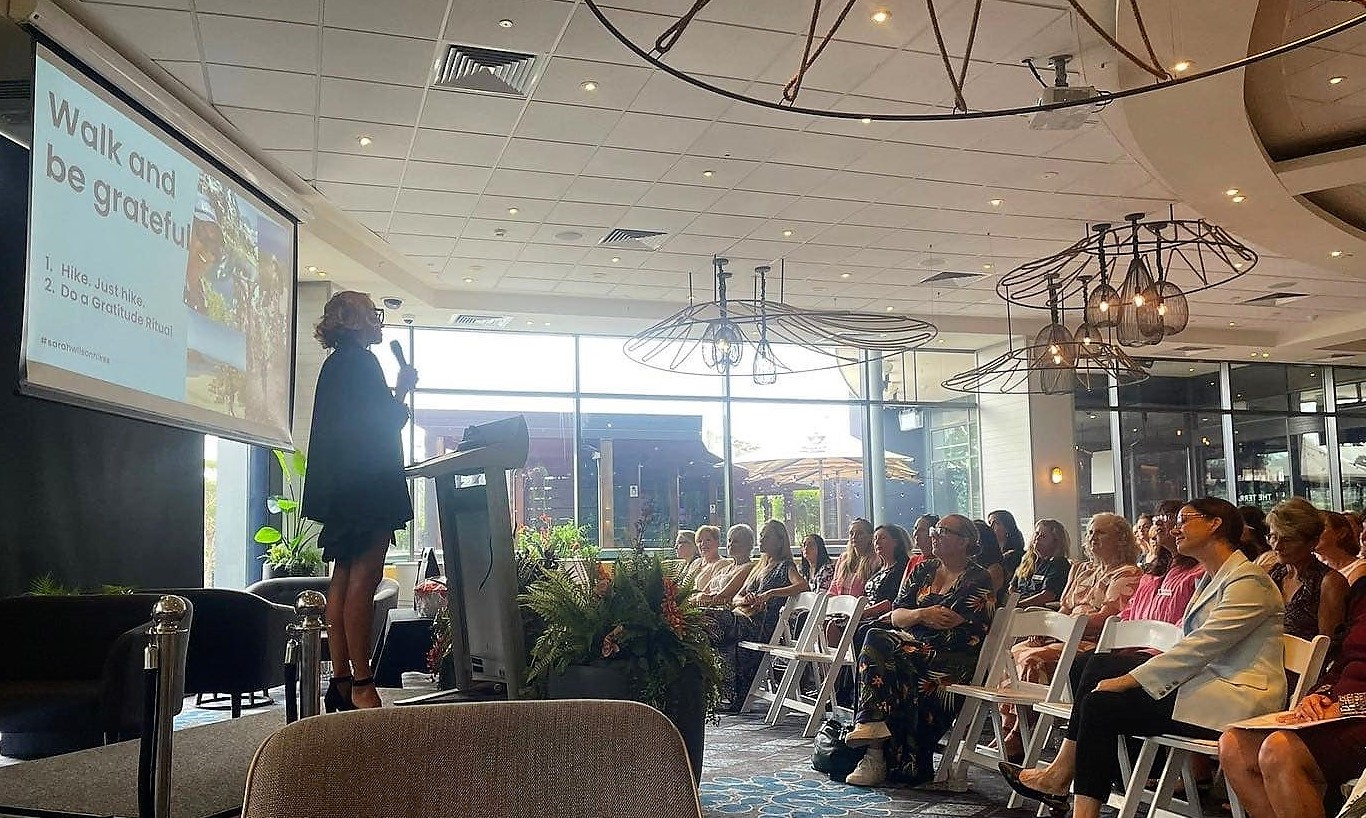 Sarah Wilson presenting. Photo: WRC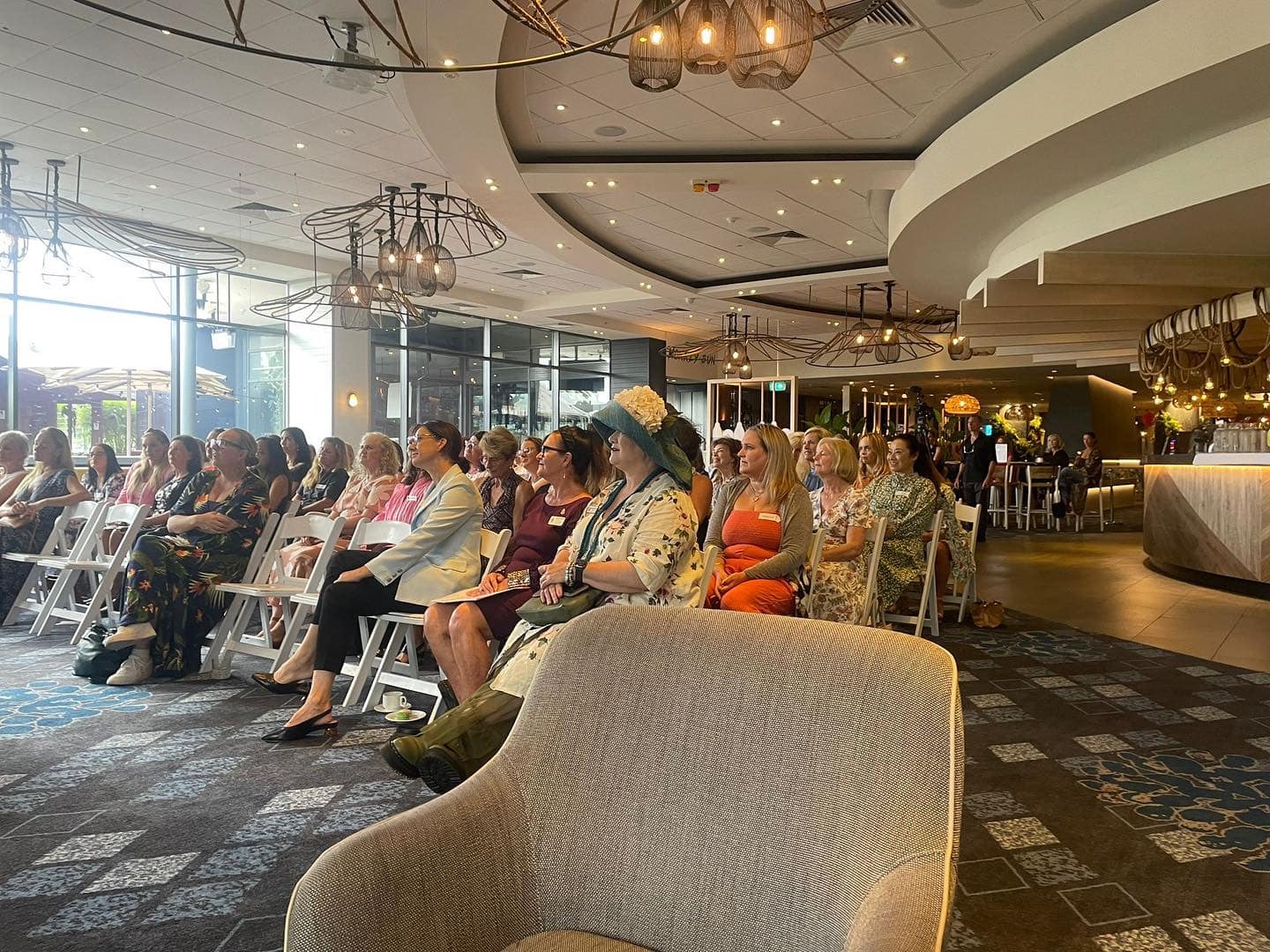 The women who gathered. Photo: WRC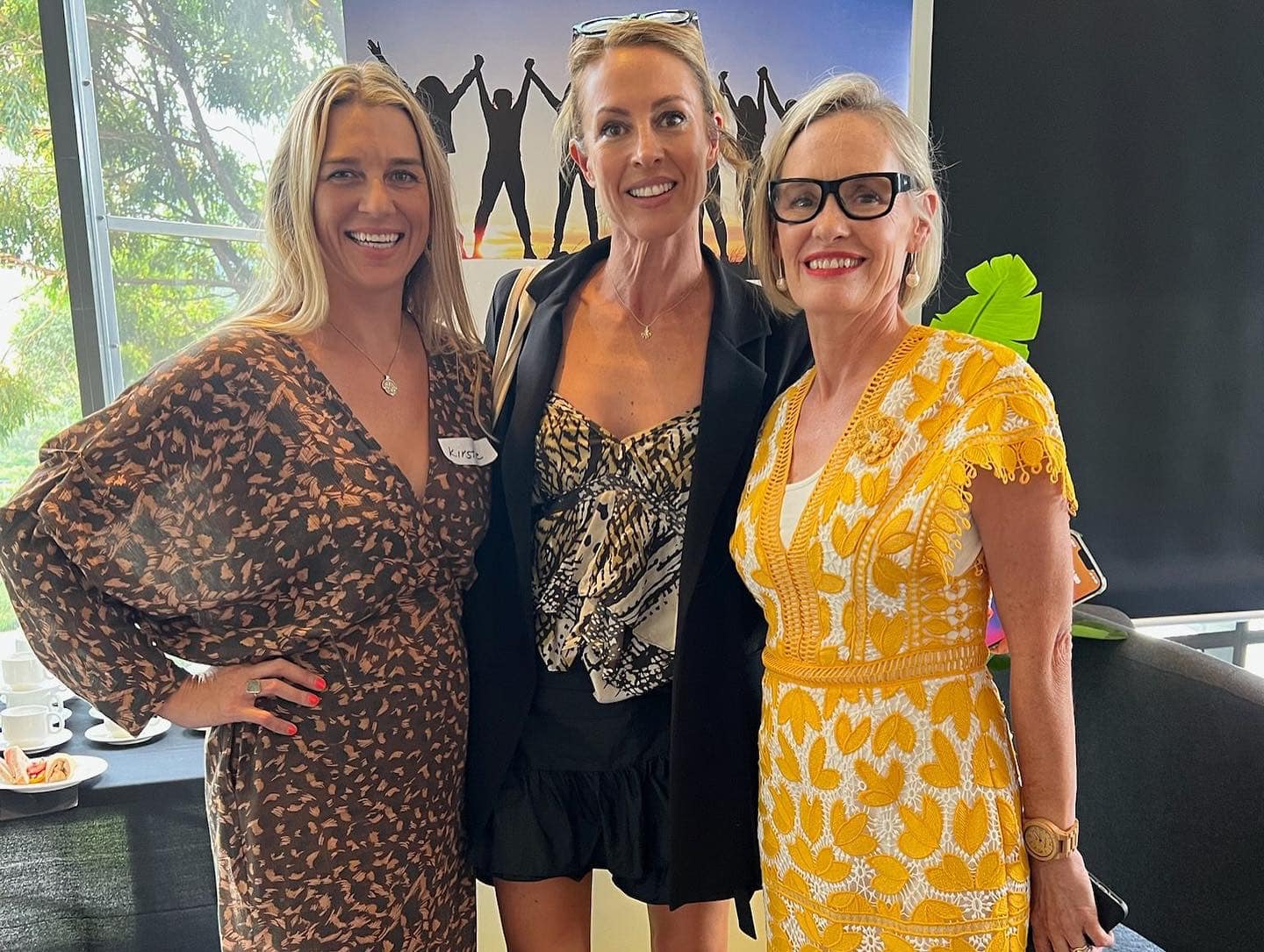 Kirstie, Sarah Wilson and Simone Allan. Photo: WRC
Pittwater Artists Trail 2023: Combined Newport Exhibition
The Pittwater Artist Trail is an alliance of artists who collectively open their studios to the public twice a year, creating a trail for art lovers. There is also a joint exhibition of all members at Newport Community Centre in March.
Visitors can engage with the artists, see how they work and what inspires them, buy beautiful original artworks or perhaps enrol in one of the courses offered by a number of artists on the Trail - all while enjoying a great day in the stunning Pittwater area.
2023 Open Studios dates
#1 Open Studios : 22 - 23 July 10 - 4pm
#2 Open Studios : 11 - 12 November 10am - 4pm
In between the open studio weekends are a number of events and exhibitions. Keep an eye on the website and social media or sign up to the newsletter to receive important event info and date reminders.
Website: www.pittwaterartiststrail.com
2023 Artists are: Georgia Mansur, John Wilson, Liz Muir, Nikki Quarry, Karen Hick, Jan Cristaudo, Jacqueline Payne, Ben Waters, Helen Mackay, Dennis King, Carol Lamb, Bob Richardson, Liesel Edis, Wendy Cummins, Stephanie Galloway Brown, Jennifer Rosnell, Silver Plus Studio, Romanda Newman, Ally Bryan, Christine Sadler, Louise Nade.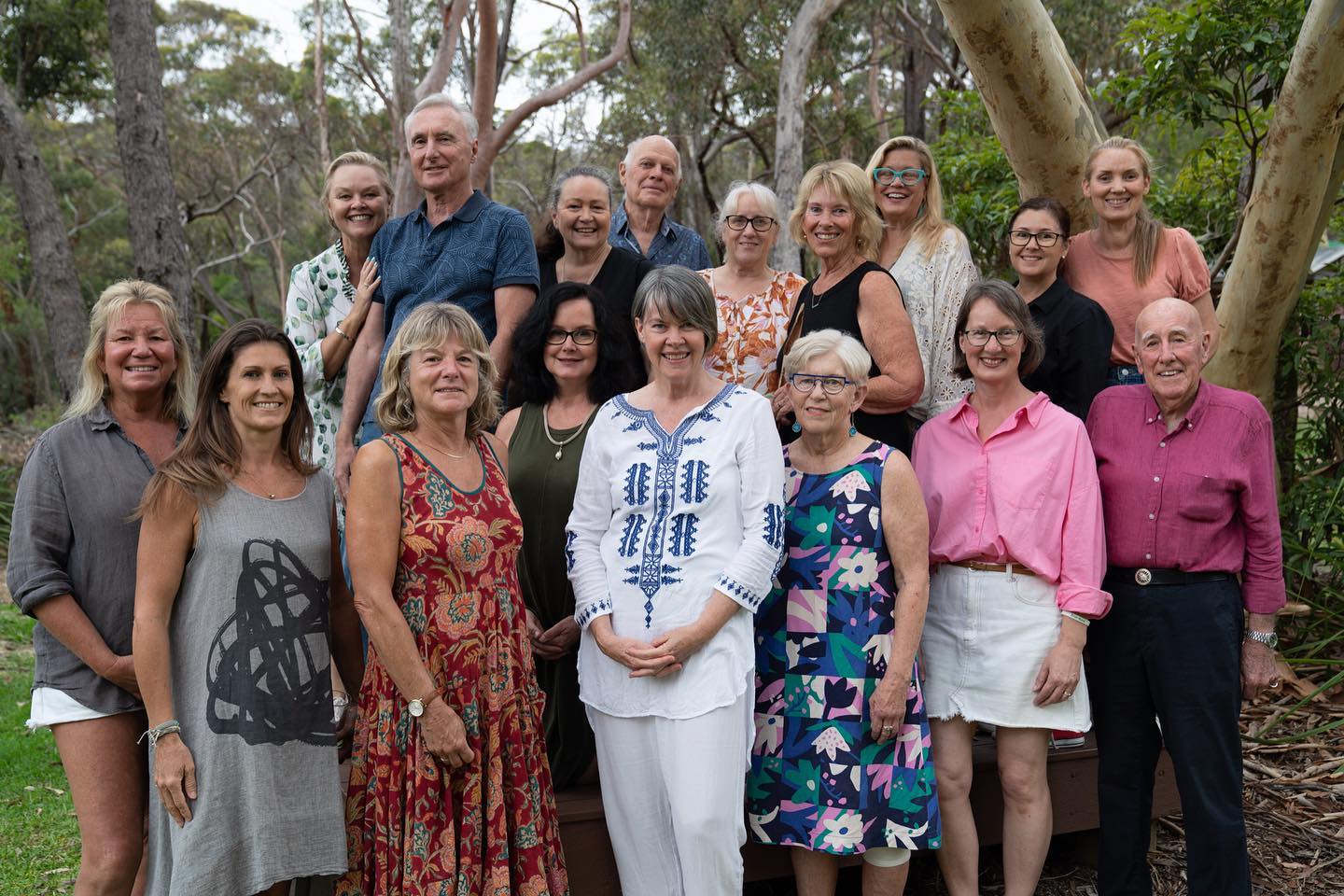 2023 Pittwater Artist Trail Artists. Photo: PAT
On Friday March 24, 2023 they held the Opening Night for this year's Combined Exhibition at the Newport Community Centre and celebrated all things art. The PAT would like to give a particular thank you to Dr Sophie Scamps, Independent MP for Mackellar, for officially opening the exhibition, and to Michelle Carlyle, CEO of Be Centre Foundation, for speaking so eloquently about this amazing charity that the Pittwater Artists Trail supports and the incredible work they do to help children.
A huge thank you, as always, to Karen Hick and Jan Cristaudo, the intrepid leaders, for all the amazing work they do behind the scenes to make this exhibition happen.
Come along and enjoy the art. Meet the artists and buy original artwork for your home. Open today Sunday March 26th from 10am - 4pm in the Newport Community Centre.
Some pictures from Friday night's Opening event, by PAT: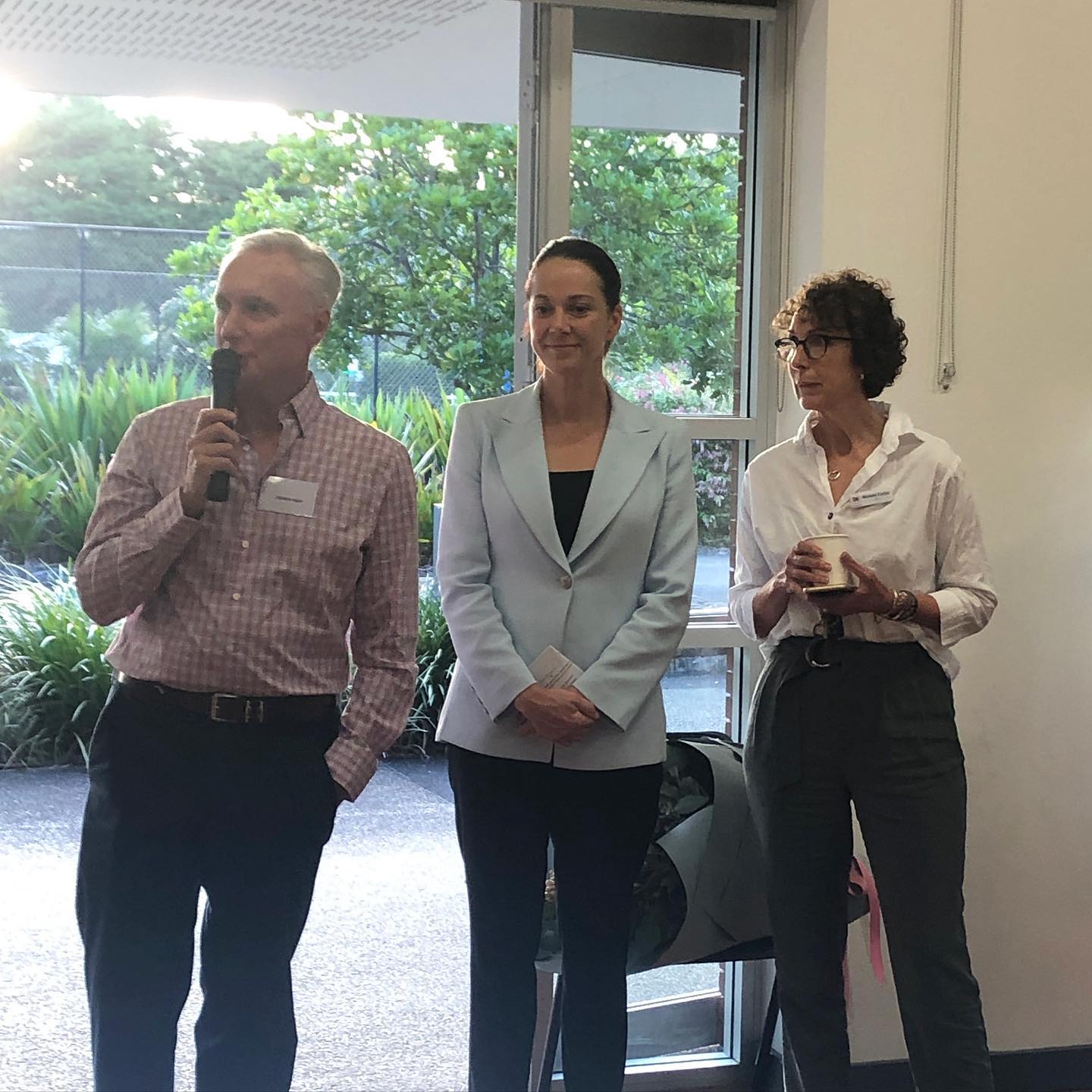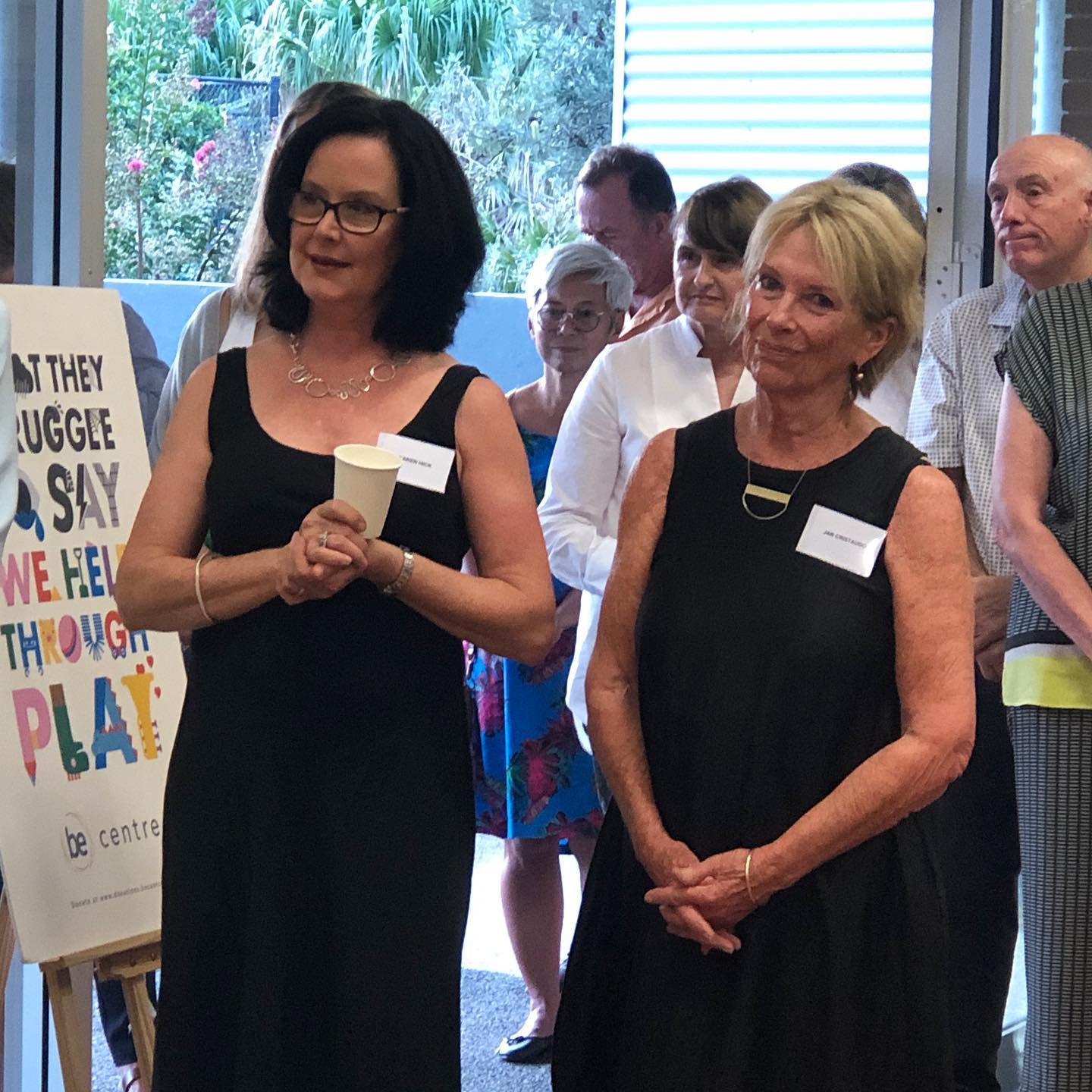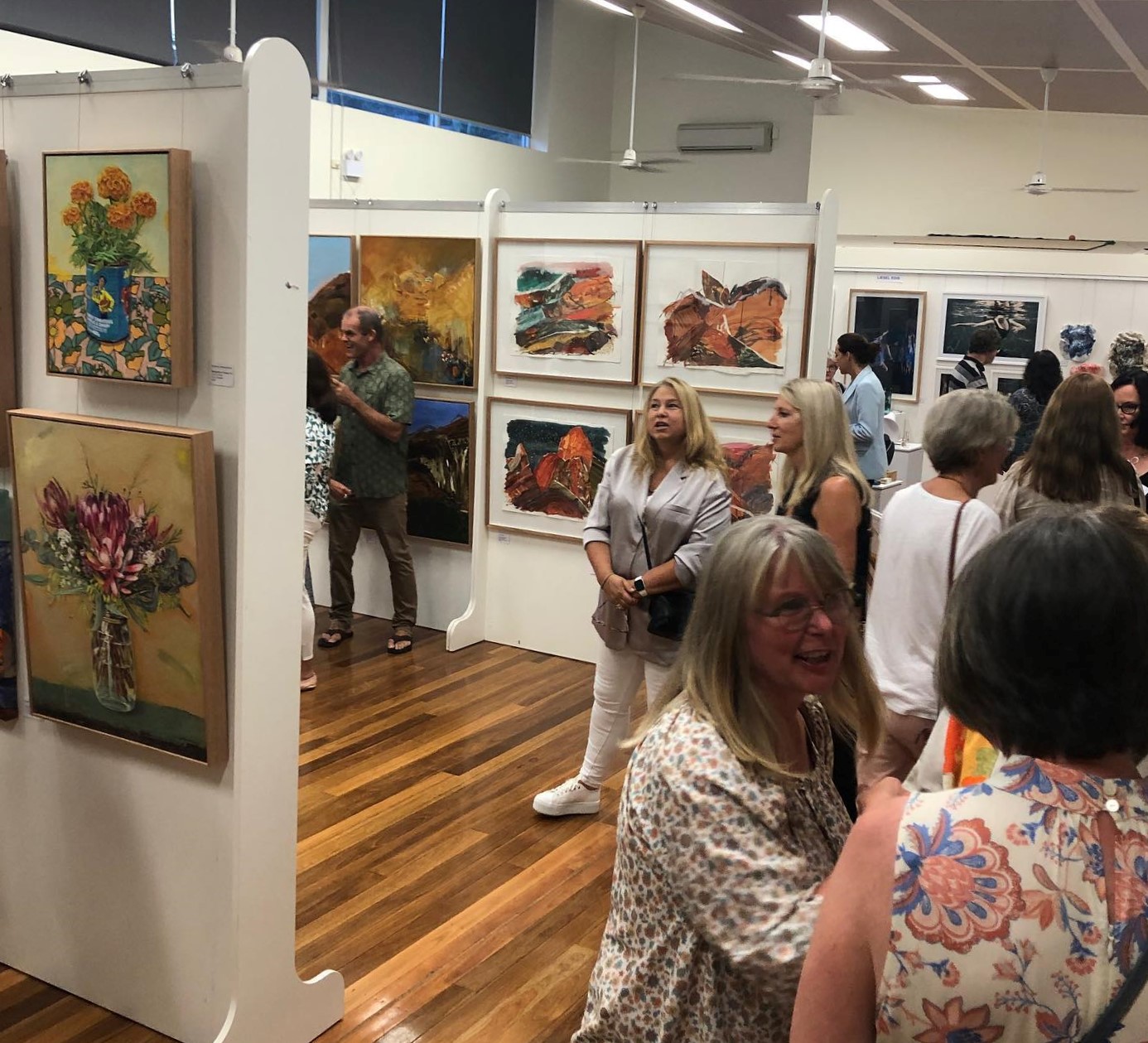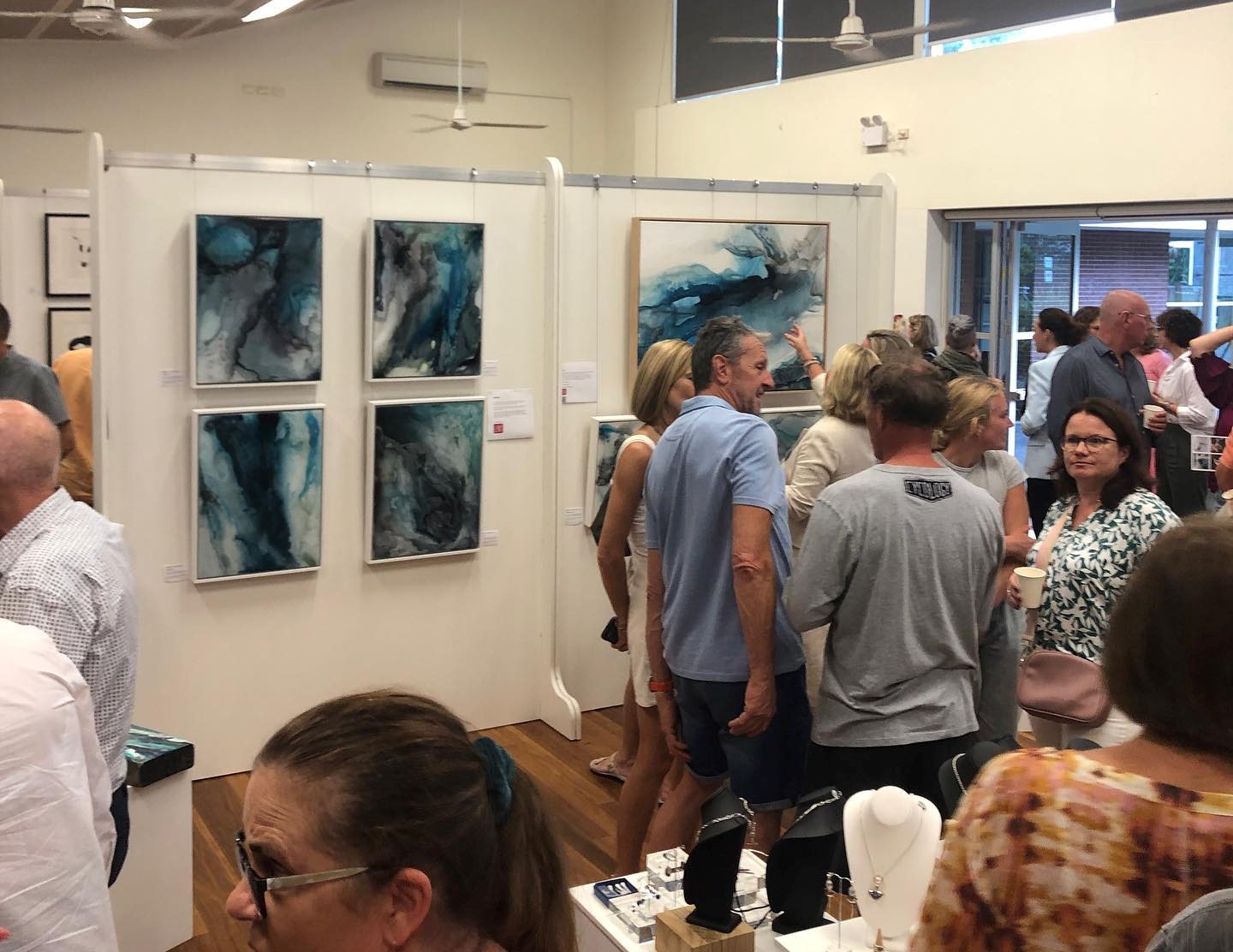 Avalon Beach Shared Space On A Saturday Morning
photos taken; March 25, 2023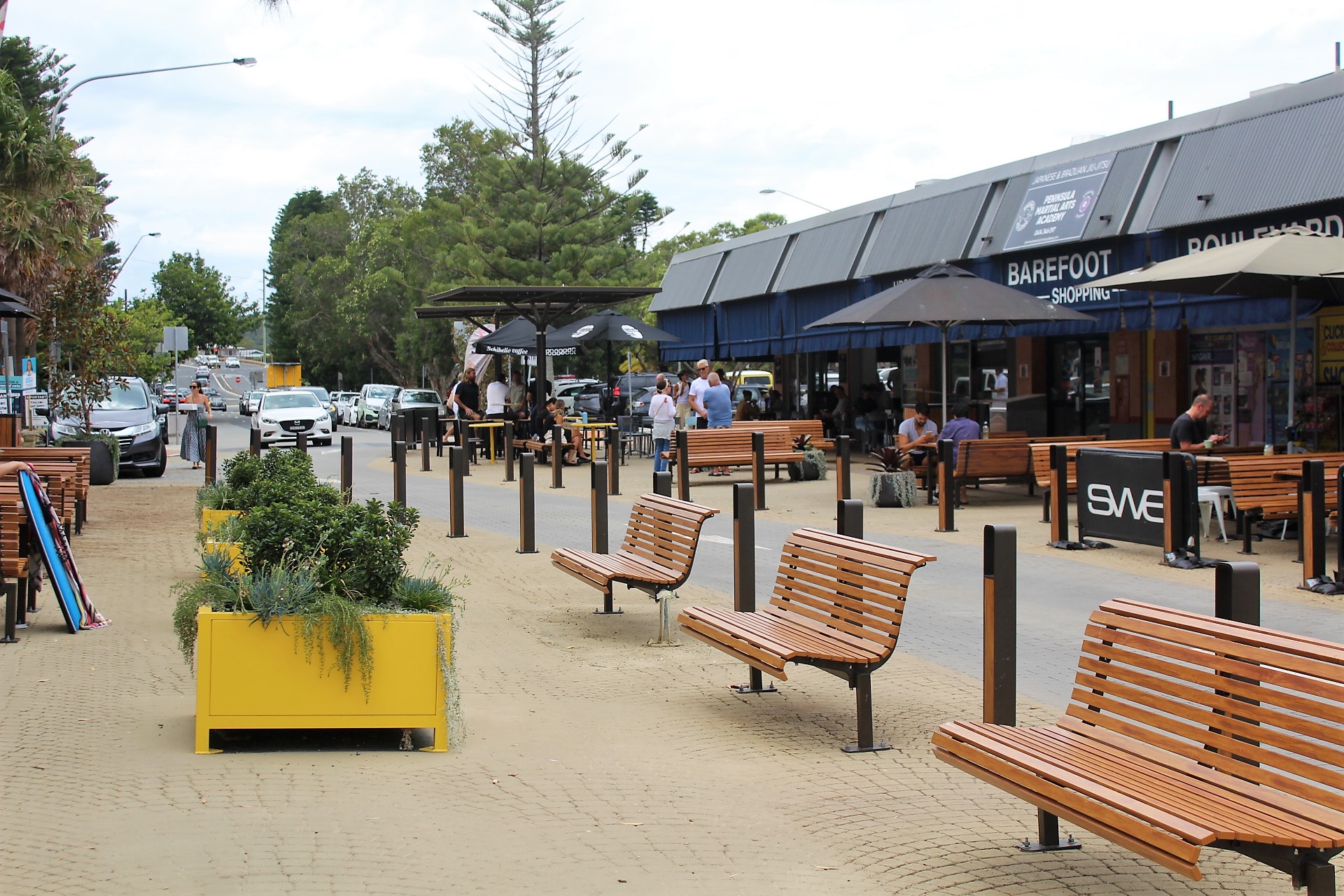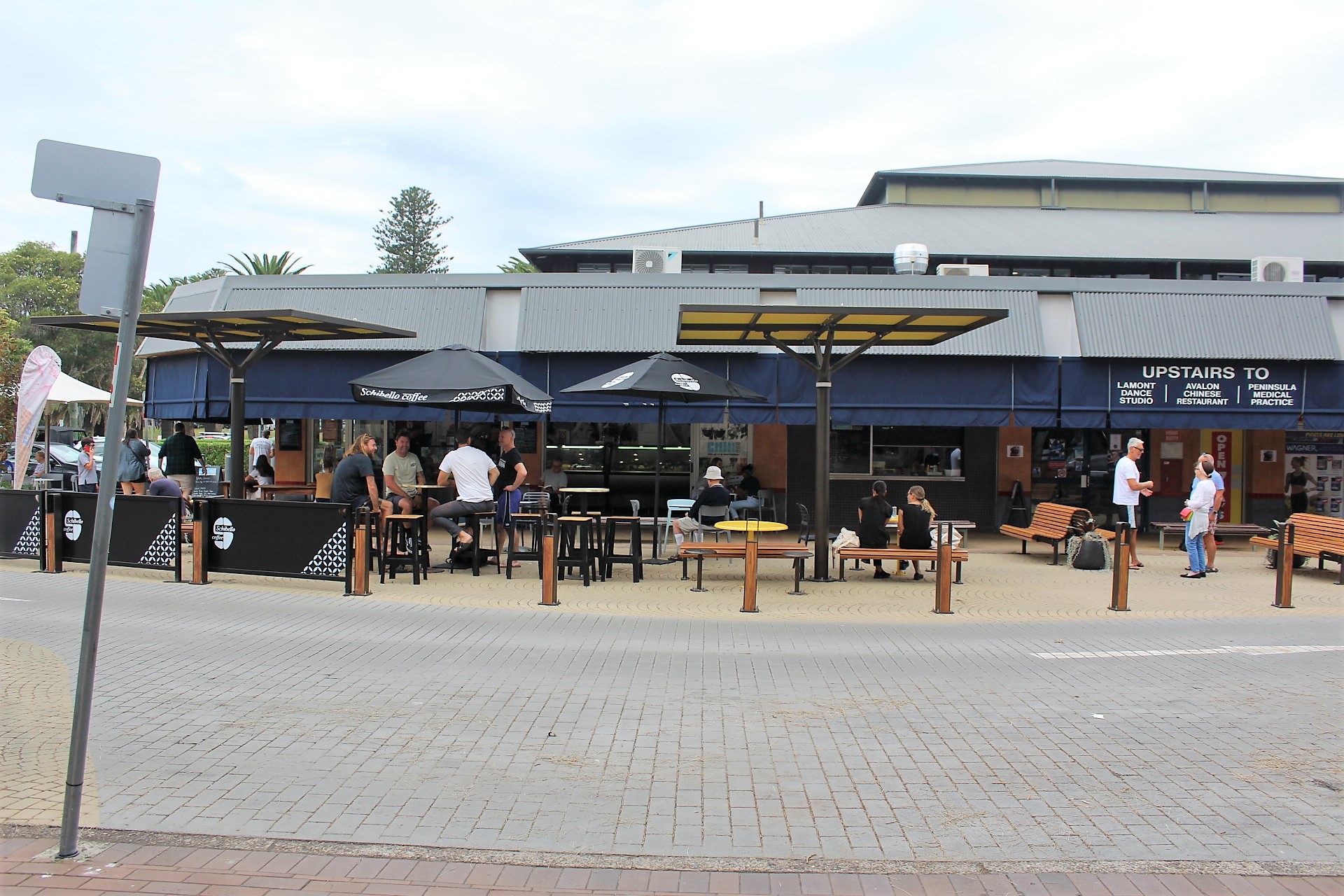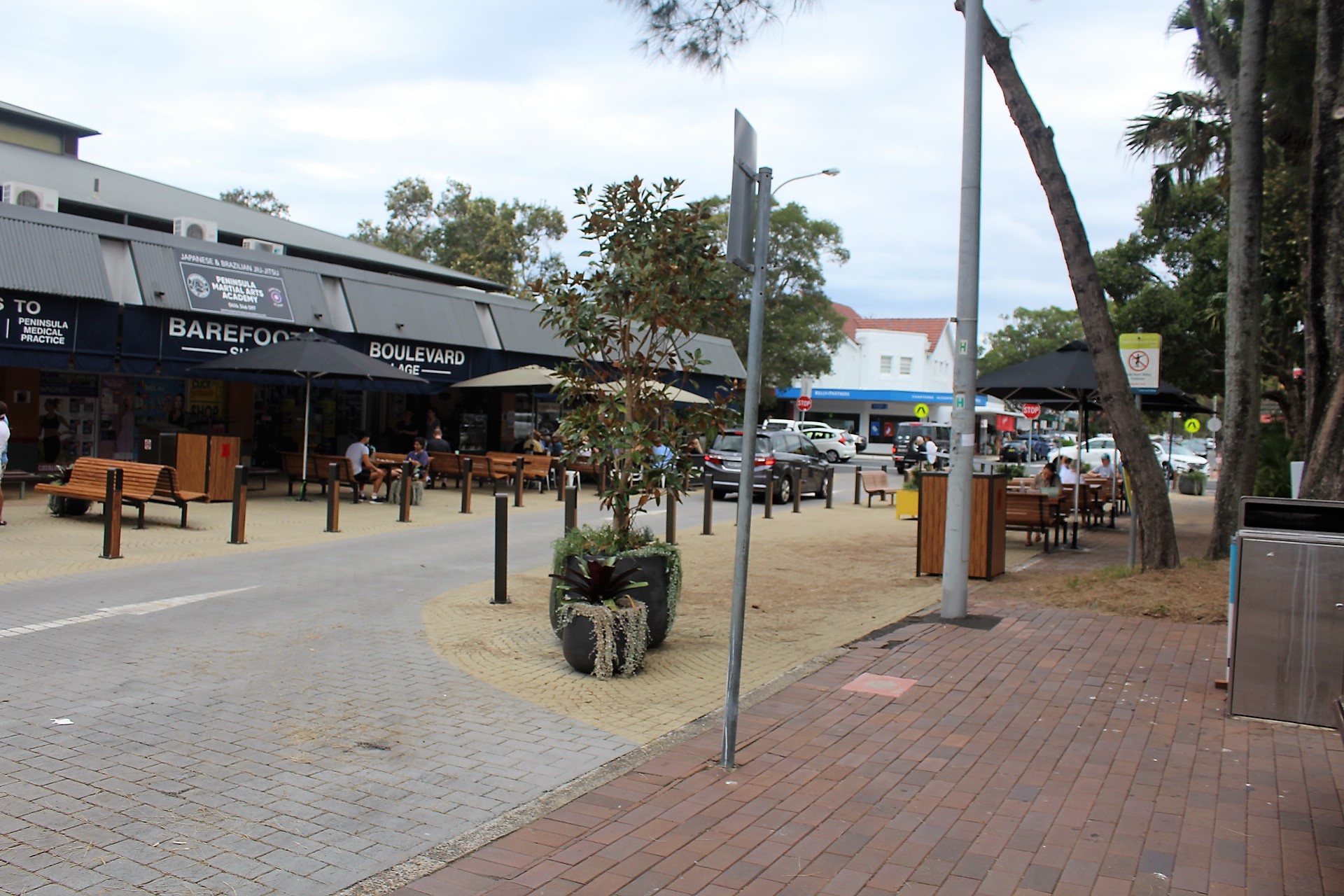 It's A Democracy! - Out & About Voting In The 2023 NSW State Election
The NSW Electoral Commission stated on Friday that more than 883, 200 have cast their vote early. The NSW Electoral Commission has sent out a record number of 540,208 postal voting packs to eligible electors across NSW, Australia and overseas, as well.
quiet by midday in Avalon Beach - there was a queue inside the Av. Rec Centre though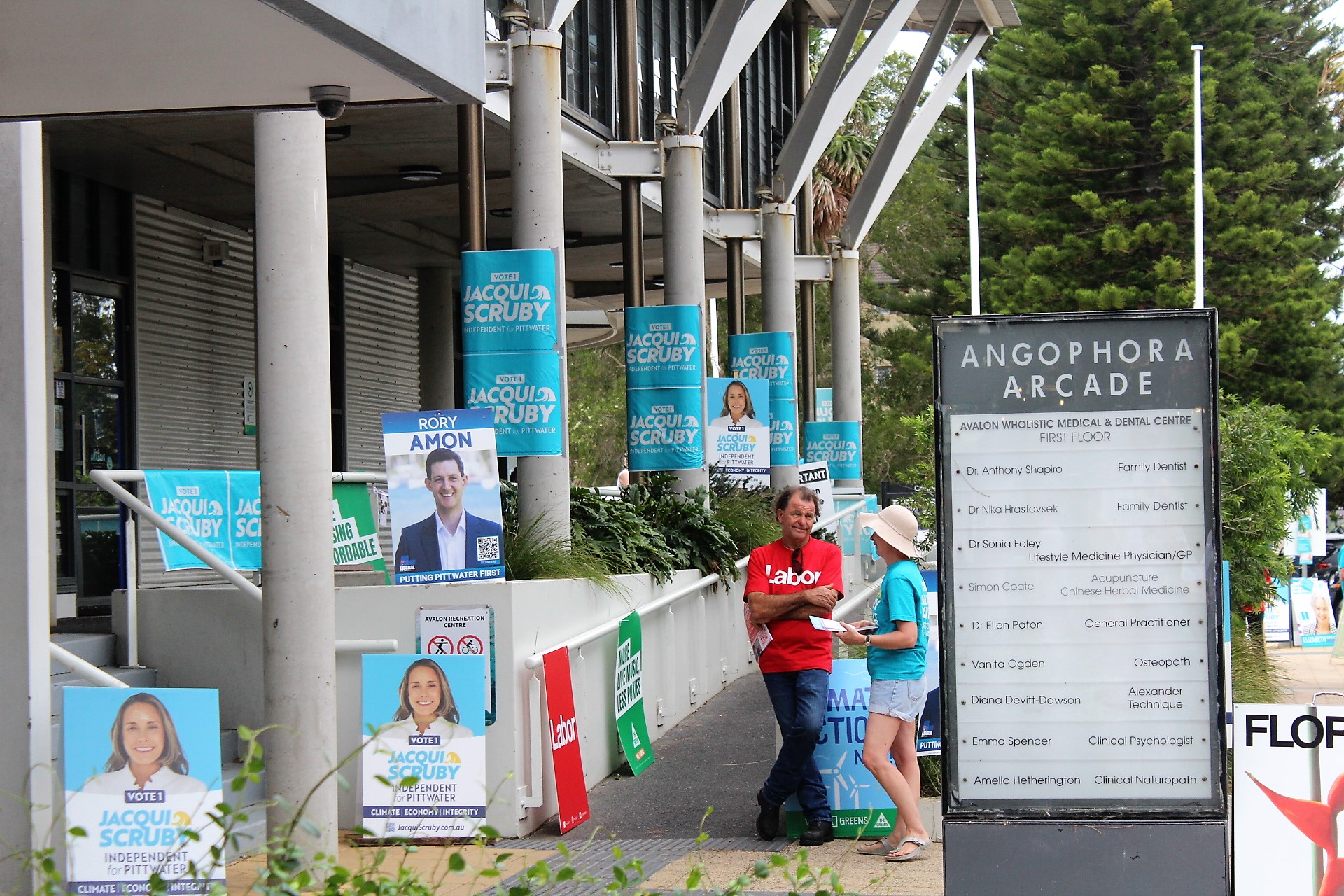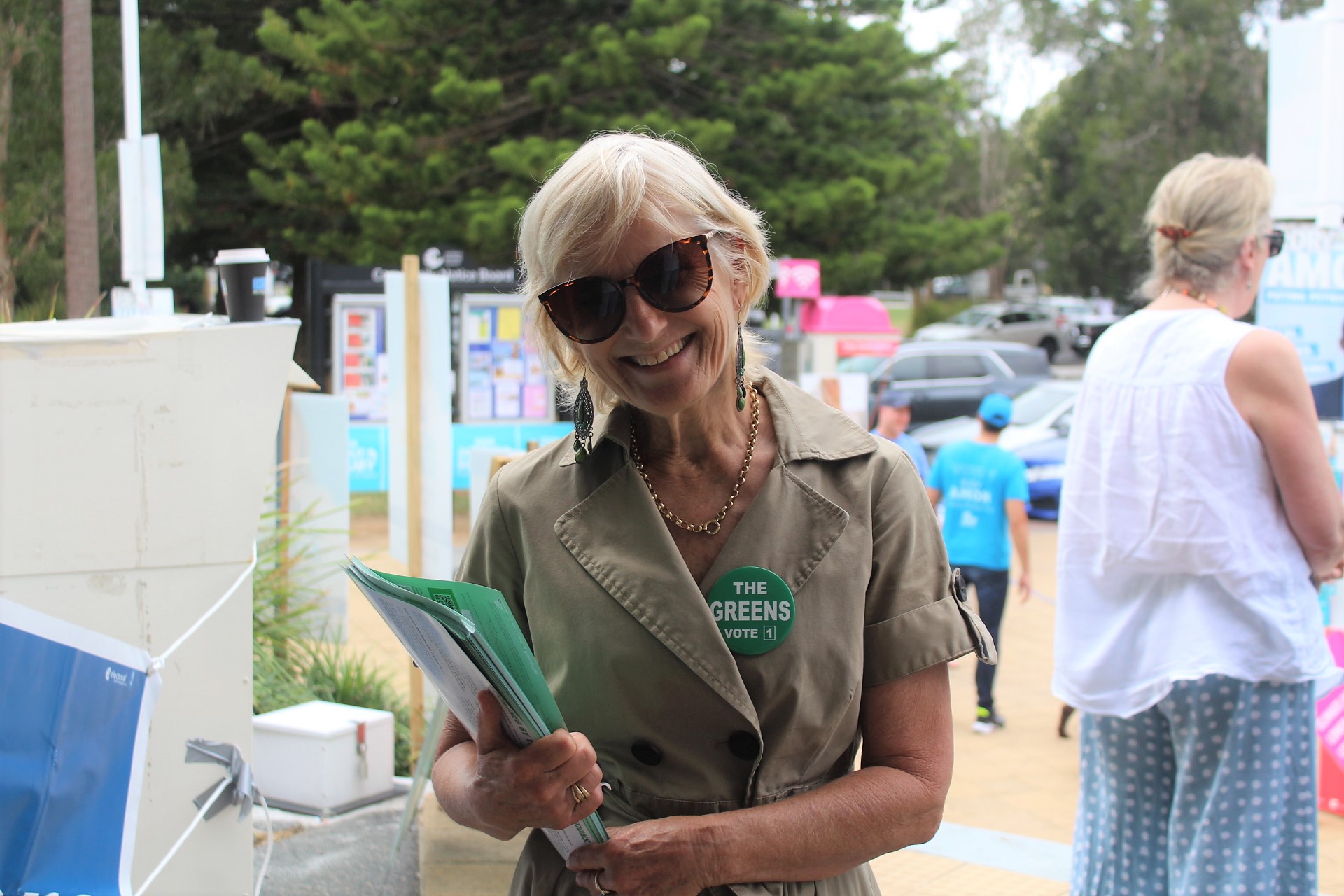 Greens Candidate for Pittwater Hilary Green at the Avalon Rec Centre