February 26 - March 4 2023: Issue 573

Margaret Fraser-Martin
Passionate Life Photographer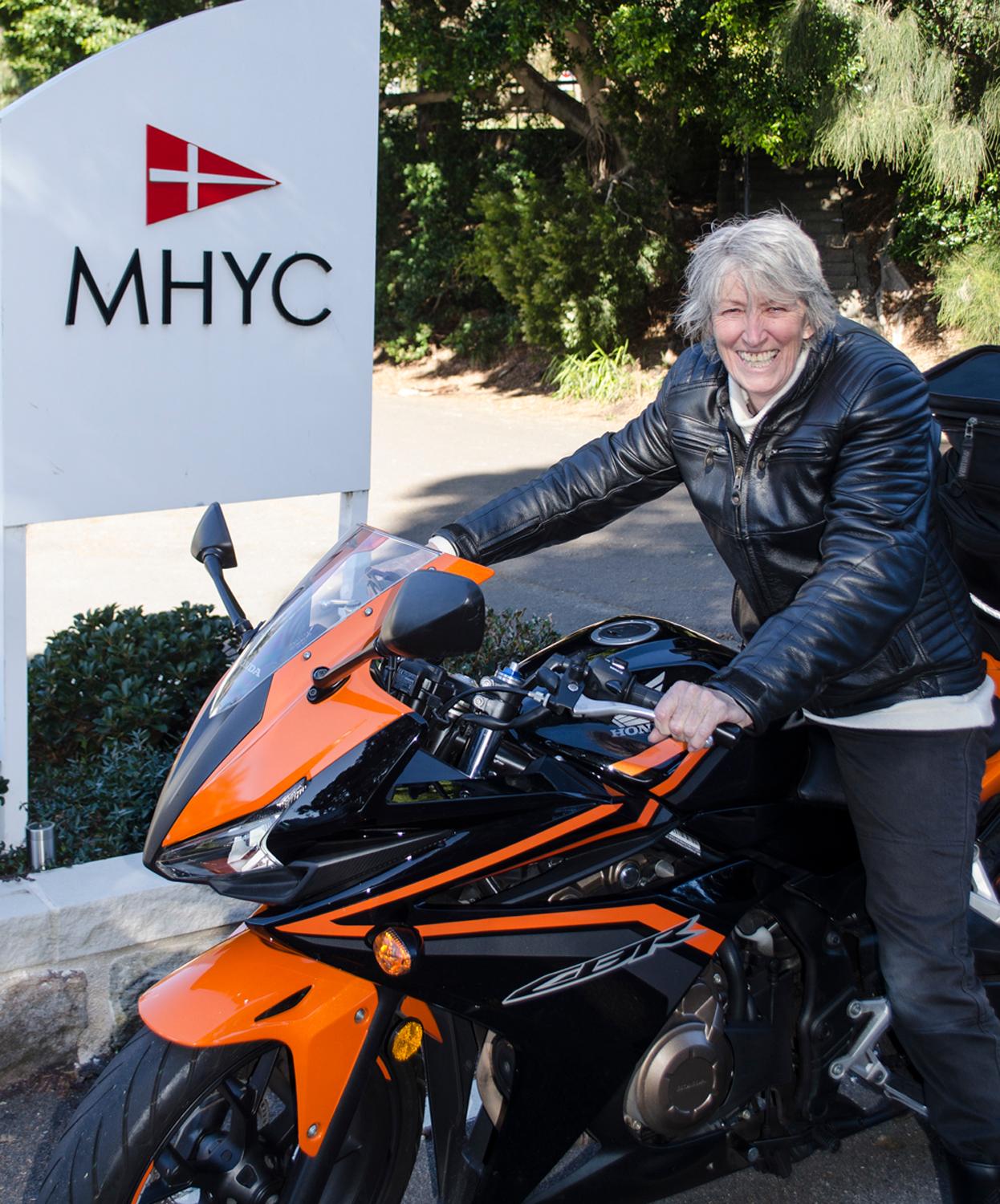 Jump on board!!
Facebook: Marg's Yacht Photos, Marg's Golf Photos, Marg's Event Photos
Instagram: margsyachtphotos
If you like what you see, follow, like and contact me for a high res. Get it printed and on the wall. If you share my photos, please remember to give me a credit line. This is what keeps me in business.
Email: yachtphotos@yahoo.com
One of the best things about working in a news service is contact with amazingly talented people who inevitably turn out to lovely individuals as well. Margaret Fraser-Martin, 'Marg', is an exceptional photographer whose lens you may have seen swinging your way while mucking about on boats on Pittwater's estuary, at Middle Harbour, down at Manly or on Sydney Harbour.
Although Marg says Photography is her retirement career, her approach is always sunny and her captures of what's going exceptional.
Marg is passionate about photography, people and celebrating 'people doing awesome stuff, being passionate about what they are doing and having fun'.
Along with yachts and sail racing photography, Marg has also done several golf tournaments (Charity), cars and people having fun doing laps at Eastern Creek Raceway and Charity gala dinners.
''All I need is an invite and some sandwiches and water on the day.'' Marg explains
Regarding ALL those sailing shots:
''Photos are a good way to show people what an awesome time you are having and encourage them to give sailing a try, starting as a crew member.
Sailing, to me, is one of the few sports that anyone at any age can do and compete. Many sports depend on a genetically blessed body. Sailing is more brain than brawn.''
This week a chat with a lady photographer whose work has featured here many a time. Who is 'Marg'?
When did you first start taking photos?
My first camera was a Box Brownie. I remember taking photos while on a family holiday.
Photography has always played a role in my life. While studying (B.Sc. Massey University) I worked in Research Laboratories, and I needed to be able to use cameras with various microscopes/equipment to record results.
Later, when living in the UK I had a career change into the design industry which also required photography training and skills (City and Guilds of London Institute). I did end up doing a stint of teaching in these areas as well.
You're a New Zealander originally?
Born and Bred in the Manawatu. North Island about 140 kilometres north of Wellington. This is intensive grassland farming area, mainly dairy and fat lamb farming. Farm girl with farm allergies!
What did you do for fun while growing up?
Living and growing up in a farming community outside activities and sports were the norm. Riding horses, riding bikes to the duck pond, rafting, kayaking, hiking, fishing, swimming, going to the beach.
You're a sailor as well?
This came later in life. I have now participated in various regattas and events. These days I prefer to be ballast when I am not taking sail racing photos.
First sailing where?
I started sailing at Manly Yacht Club with a friend who had a yacht. It seemed like a good idea to go and take sailing lessons – This was in 2013. I had always been a keen kayaker and did a lot of other water sports but nothing with sail.
Do you like it?
I love it. I think it's amazing – sailing through the water under wind power is just wonderful. You must go and have a try.
How did your photography develop?
We, my husband and I, took early retirement (living in the USA at this stage) and returned to Australia. I started my own design business and needed to increase, update, and requalify my skill base to increase various opportunities. Along with requalifying and updating my photography skills (Photography Diploma) I also completed Web Design Coding Diploma and Graphic Design Diploma.
Where did you do this?
Through NSW TAFE (Richmond and Kingswood) which offer Diploma courses Photography, Web Design Coding and Graphic Design. Learning about digital photography, various software, and a lot of hard work.
So what equipment are you using now?
I use a Nikon – my main go to camera is the Nikon D850.
Have you lost any cameras overboard?
No, I haven't but my camera repair and maintenance costs are quite considerable. I always say, 'I can swim but my cameras can't'.
A problem during the pandemic was getting spare parts – one camera was in for repairs for 3 months. Corrosion is a huge problem with camera gear used for sailing photography. When I get back from a sailing shoot, I take everything apart and clean as much as possible – it's extra work but you need to look after these toys!!
For a few years now you have been taking photographs of Regattas, Charity balls and the like in community volunteer organisations – how did that start?
I started doing Landscape Photography, one of the fundamentals many photographers begin with. Narrabeen Rock pool is one of my favourite locations and I have taken several "award winning" photographs at that location. Many of those photos are on walls around Sydney.
One of my friends, who knew I'd been up to "Airlie Race Week" and that I had completed photographs for a sailing website, invited me to her yacht club to do volunteer photography, Manly Yacht Club. Thanks Catherine.
My first assignment was to photograph the fabulous "Manly Yacht Club's Women's Challenge". I just kept saying 'Yes' to invitations and added other clubs (Middle Harbour Yacht Club: MHYC), and other events.
Photographing sailing events at MHYC included doing the various Charity Yacht Regattas. Lots of fun. This then led me to being invited to photograph other Charity events.
Getting involved in Charity events is a great way to give back and help raise awareness of various charities and the great work they are doing. I see it as using my skills in photography for good. I also meet the most amazing people doing great work.
I try to follow this ethos for my photography. Not in any particular order.
I try to be a photographer to do good.
Sport is not just about professionals and Olympic hopefuls. It is for everyone.
Raise awareness of fun events
Show people what they can get up to on the weekend.
Everybody is important; first, last, in the middle, big and small. Everybody counts.
None of us are ordinary, we are all amazing.
Do you have a preference – what do you like shooting?
My passion is for taking photos of people being engaged and passionate about their hobbies and interests. Capturing that moment in time when they are oblivious to the rest of the world and are totally involved in the task at hand and joy of life. The total focus and enjoyment, capturing the silly, the mistakes of life along with the triumphs. The moment that is not posed.
I want my photos to be a positive image to get more people in front of my lens, having fun, showing their friends and families. What they did on the weekend, and it is awesome.
To help achieve this goal, I have been able to combine two of my favourite skills/qualifications – photography and sailing. Capturing the thrill, the teamwork, and the sheer joy of sailing. Sailing photography is about yachts racing, big ones, little ones, and all those in between. All chasing racing the dream!!!
Charity events have all sorts of amazing people getting together for common goals: Raising Money and social awareness. Always fun to photograph, Balls, Regattas, Golf Tournaments, Horse racing, Car Racing. Love a good frock!!! Love a hole in one!!! Love a racing car!!!!
You have done sailing, charity balls, golf days, landscapes, car racing, charity dinners – it's quite a list – any favourite photos?
My favourite photos are always the ones I have just taken.
I have included my fav. shots of this year.
I am always up to photographing new events and I do the research to get it right.
This year I was invited to the "Woody Point Yacht Club's Putt Putt and Gentleman's Launch Regatta" – and what amazed me was the beauty of these boats, I'd never seen anything like it. They had all had been beautifully restored. I wasn't sure what I was going to be photographing with these classic boats, and the people on them, but just let the fun unfold.
The new part of this was trying to capture the racing, I'm used to yachts tacking, but the Putt putt's and Launch boats go from A to B and in a straight line, I was not used to that.
To capture the racing essence, a single yacht/boat, in a photo, can look like it's cruising, unless something amazing is happening. Getting two yachts/boats in a photo, and then it looks like they are racing.
How lucky am I?' – they stick me on a boat, they send me out there and I get to take photos and capture all those wonderful faces. But don't tell them I'm having a good time – tell them it's hard!
Sometimes it is also scary, when I think I have a great photo, but can't say anything until I check it out on the computer. I feel like I have been caught in the headlights and just have to remember to breathe.
Yes Marg, but you are still one of Sydney's best women photographers and we all thank you for following your heart and doing what you have always wanted to do. What would you say to young women who want to work in this field?
Thanks for the compliment. Probably one of the noisiest is closer to the truth!
Get yourself properly qualified, know your camera and gear, know your subject do your research and just go and do it. Use the Internet and Google to check out what has already been done. Learn from others. Learn from your mistakes.
I work hard at adding to my skill base, right at present working on short videos. My results are a bit laughable at the moment, but perseverance will get me there in the end.
Most of all "enjoy". Photography is about people and that interaction with the camera. When I am enjoying my photography, it shows to the people I am photographing and then we all start having fun.
What are your favourite places in Pittwater and why?
Everywhere I go in Pittwater it's amazing – I remember going to a wedding in a park at Clareville, and that was beautiful. Whenever I visit Pittwater it's markedly different from the rest of Sydney – so that would be why I like it so much. I really like the Narrabeen Rock pool, that is such an amazing place. I also didn't know anything about Scotland Island until recently, and such a beautiful place.
What is your 'motto for life' or a favourite phrase you try to live by?
If you are thinking about doing something, do it NOW, in 5 years' time it might be too late.
Recent Testimonials
I have had the pleasure of working with Marg Fraser-Martin as a sailing photographer regularly since 2017.

The first event she was involved in was the MYC Women's Challenge and became a regular at Manly Yacht's Clubs special events. The popularity of her photo's spread to MHYC and she is now capturing both club races and regattas on a regular basis including the SHR, SSORC and State and National Championships. She has a keen eye for capturing the beauty and excitement of the sport, as well as having the technical skill to handle the unique challenges of shooting on the water. Her images are not only visually stunning, but also effectively convey the thrill and adrenaline of sailing. Marg was awarded the Volunteer of the year for Middle Harbour Yacht Club in 2022 for her dedication to photographing our events and is a popular face amongst all the members who love to see themselves captured in print. She now also photographs the Combined Clubs Series and most women's events for all the clubs around the harbour. I highly recommend Marg for any sailing photography needs.

C. Thornton-Rofe
Thank you so much for your generous time donated as our photographer at our Annual Gala charity luncheon at Parliament House. Margaret you went the extra mile in all ways - you have "a way with people", allowing them to feel comfortable and you do not just see photographing people as taking pictures, you first build intelligent rapport, with speed with people, allowing them to feel relaxed and to enjoy the photo experience.

You were tireless at our fundraising event, ensuring that we maximised pictures with so many people and the quality of your photos was impressive!
Simone Allan
Founder/Director
Women's Resilience Centre
Some Favourite Shots From This Year
National Championships for the J24's. Hosted by Cronulla Sailing Club. Wet and mean day on the 7th January 2023: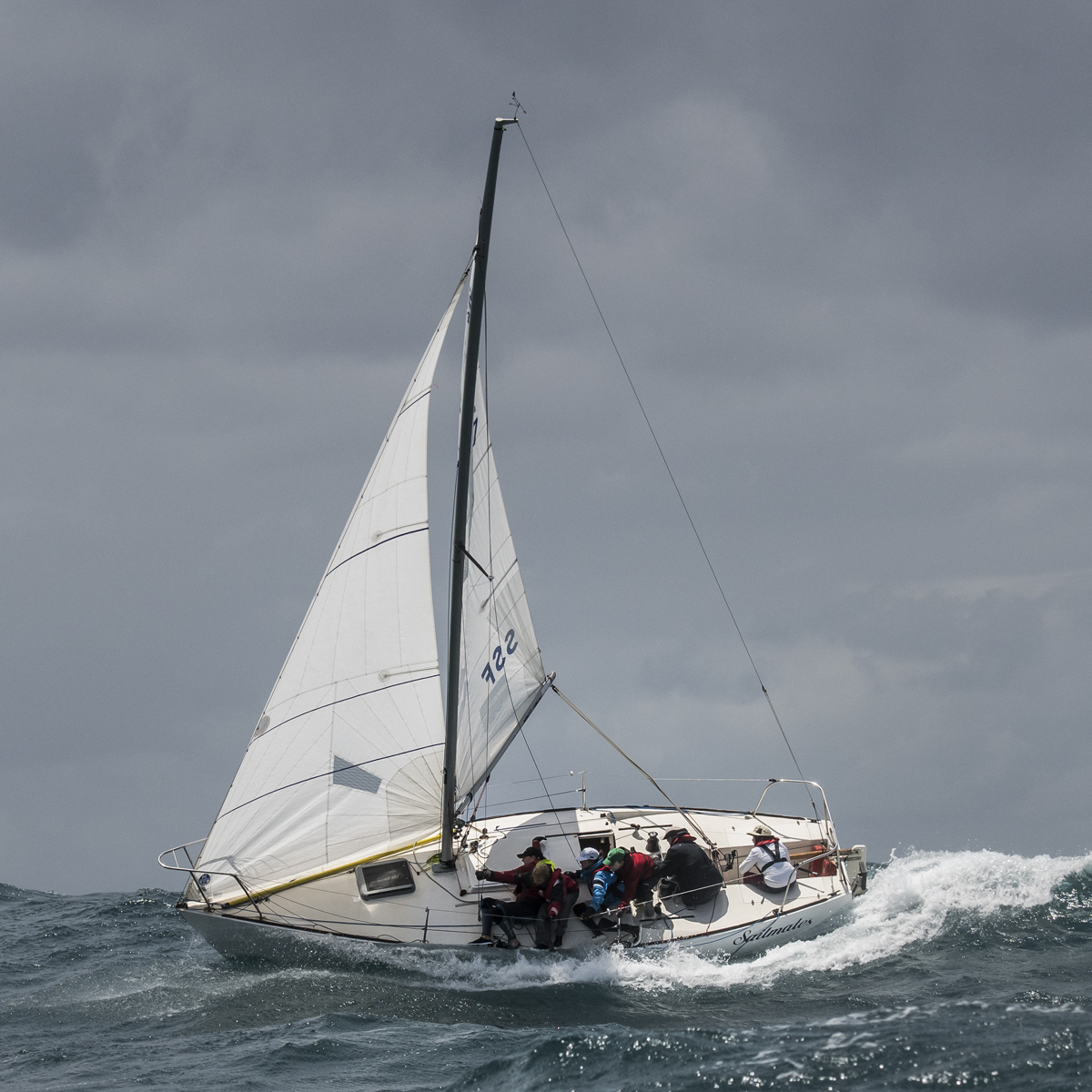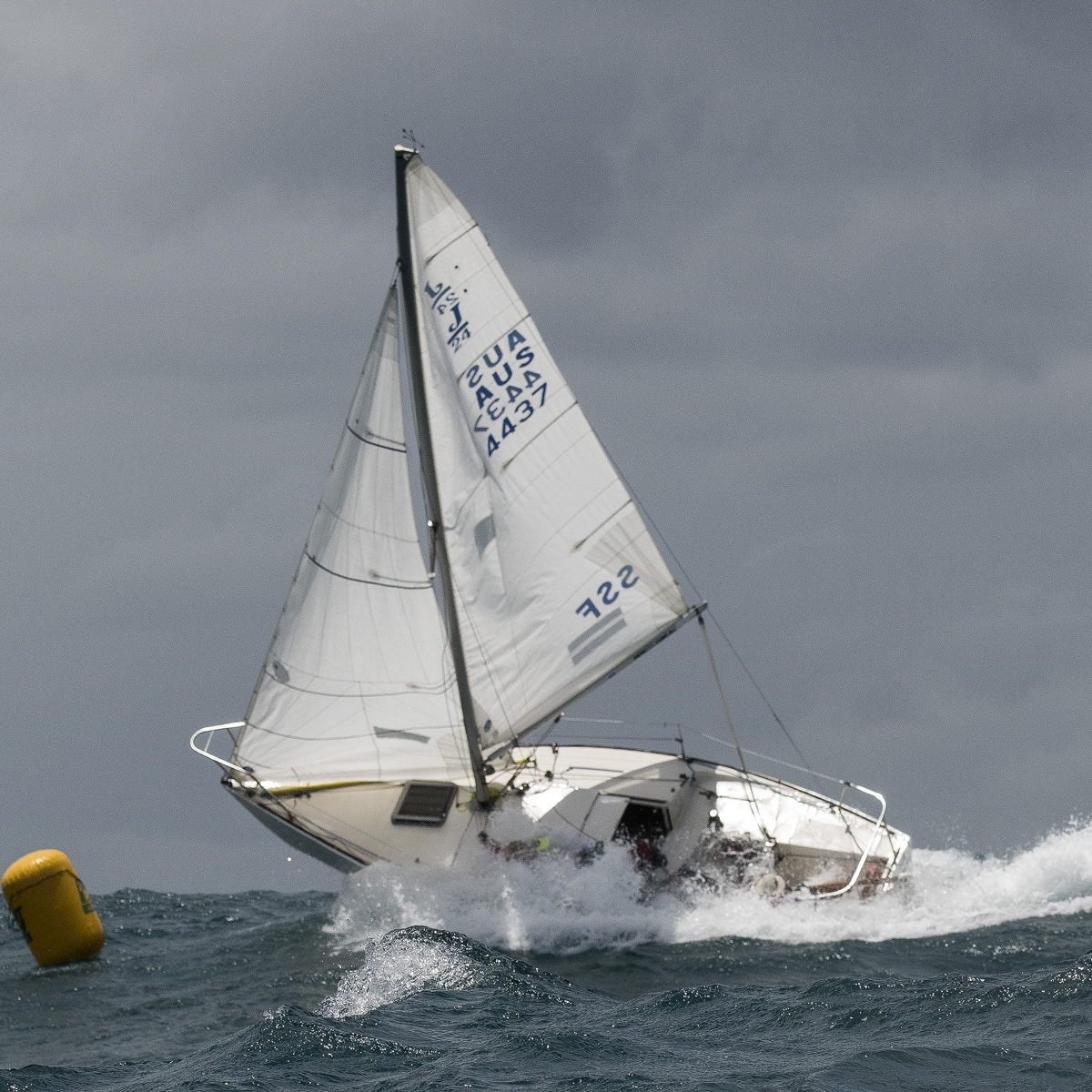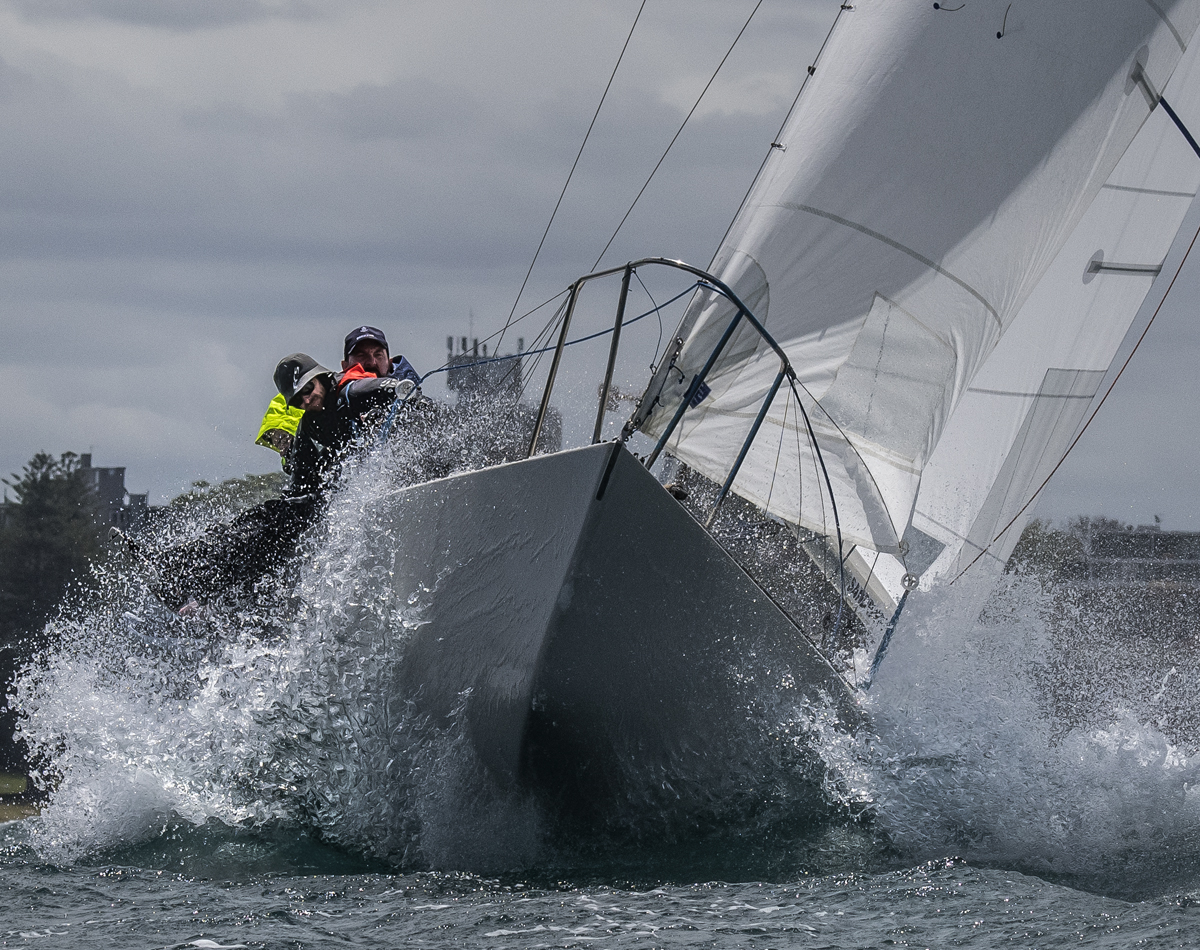 Chaos and Bedlam Cup, hosted by Middle harbour Yacht Club. I was sitting on top of the Gladesville bridge to get these photos.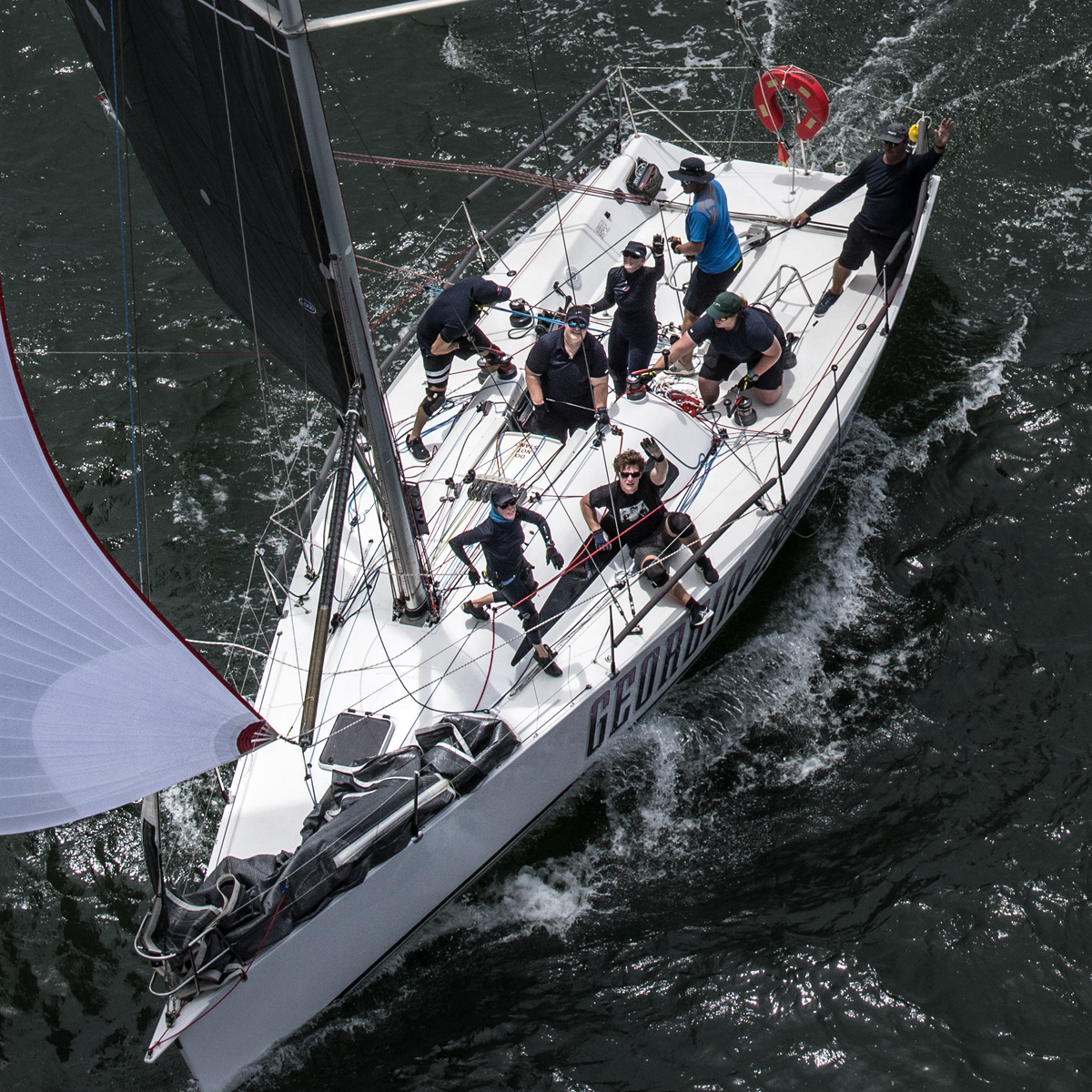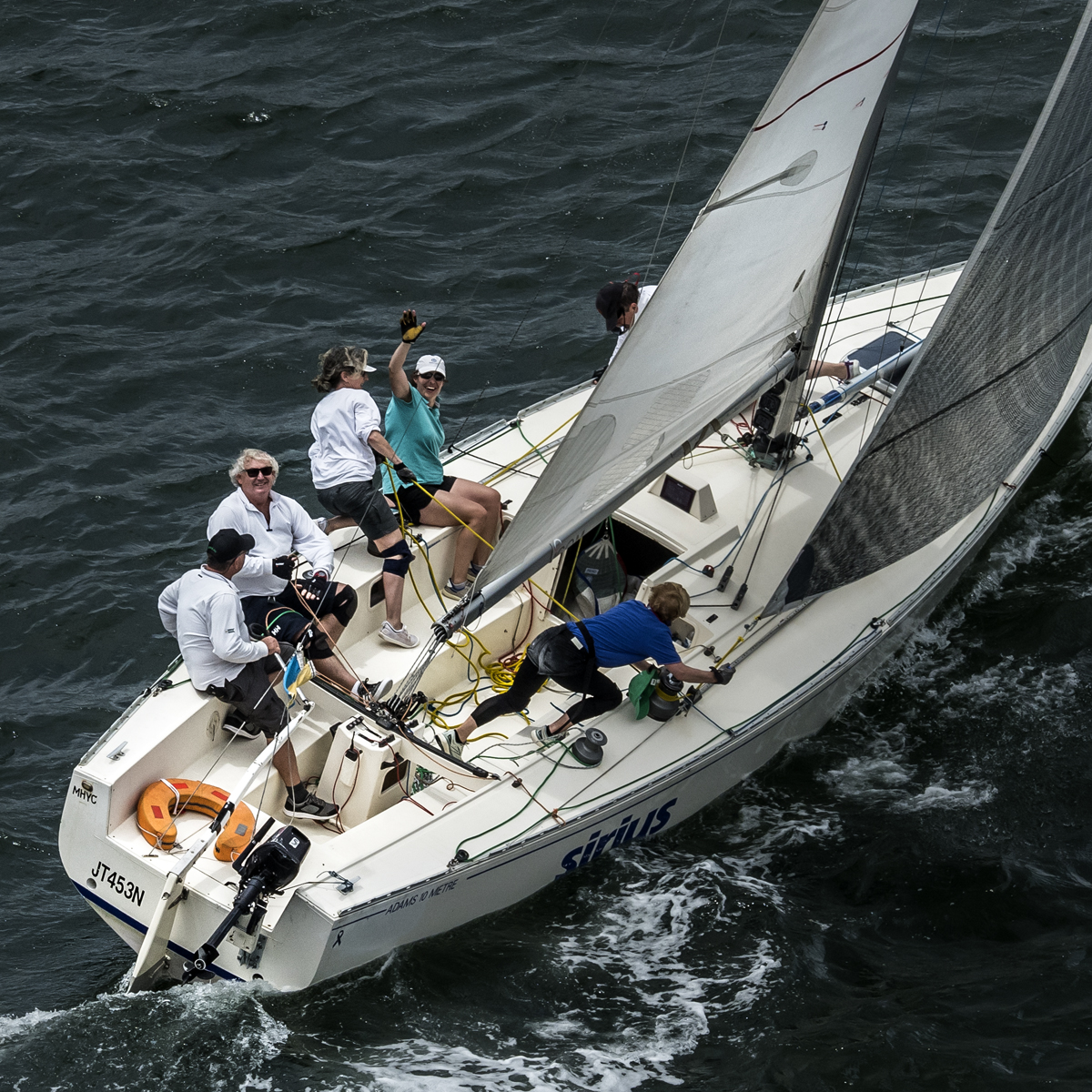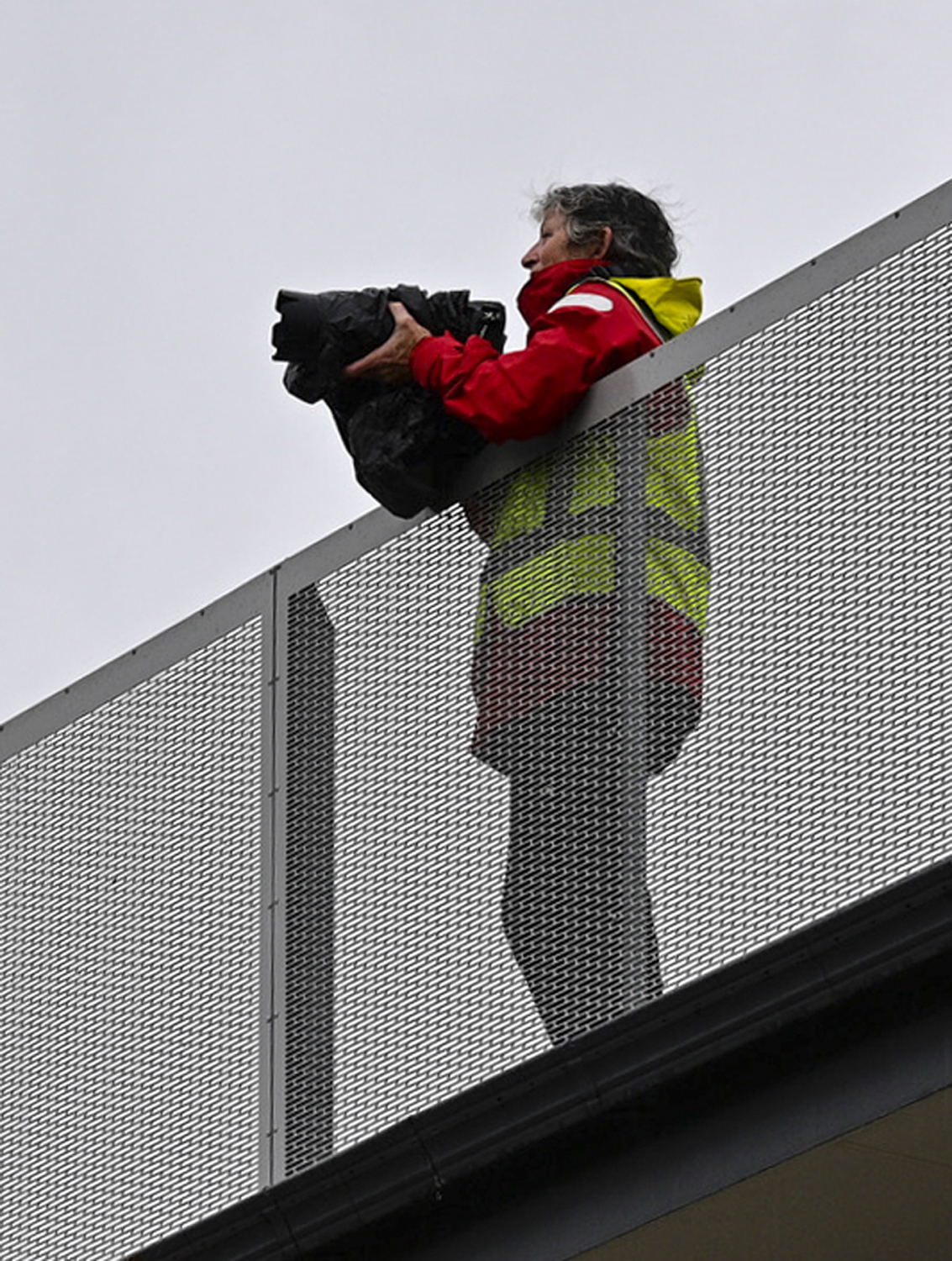 Woody Point Yacht Club putt putt and Gentleman's Launch Regatta. I was out on a RIB (generously provided by Stephen Hosking Quays Marina). I love this photo, these gals look they are having a fun time!! 28th January 2023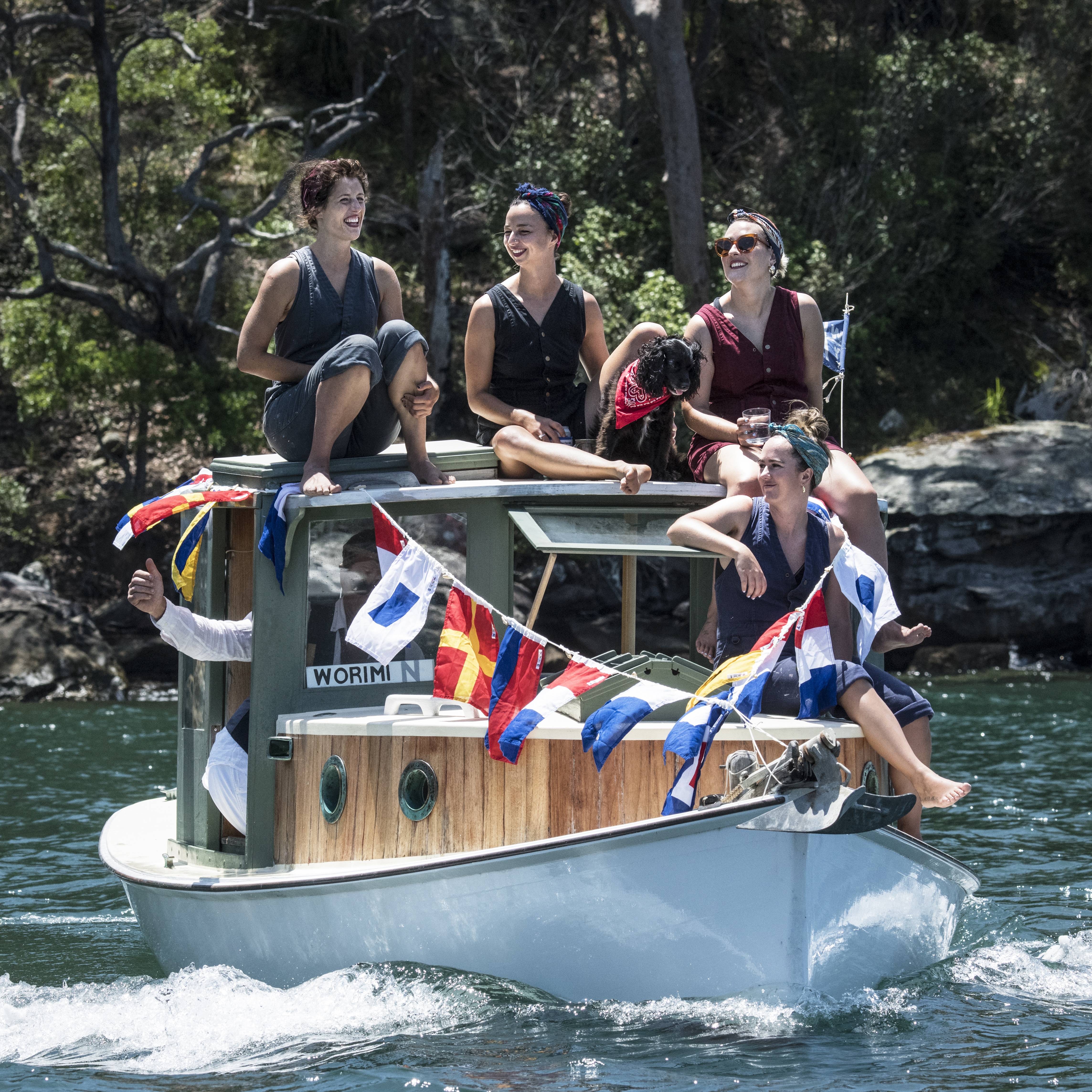 Mr Mercury who did a 5 song performance at the ASX Refinitiv Imagination Charity Ball on Friday night 17th February. So much fun.
I also did the Golf Tournament for ASX Refinitv Charity Foundation last week.