May 28 - June 3 2023: Issue 585

Margaret Anne Molloy OAM
Passed away peacefully on April 14, 2023.
Born May 22, 1932.
Beloved wife of Tom (late), proud and loving mother of Scott and David, delighted grandmother of Rachael, James, Clare, Tamzin and Max, respected and much loved auntie of the extended family and cherished friend of all who knew her, Margaret has, after ninety years of giving, gone to be with her husband in the arms of the Lord of creation.
Family and friends attended a commemoration and celebration of Margaret's life at Lovett Bay, Pittwater, the place she loved best, on the 22nd May, 2023.
This Issue we run Margaret's Profile from 2012 to commemorate and celebrate a wonderful lady of our community.
To open our June 2012 focus on Pittwater ladies who have contributed much to many for decades we were privileged to share a small insight on a lady who has been a delight and a champion for Pittwater's Offshore residents for decades. With careers as a journalist, writer, insightful in Australian literature, receiving an Order of Australia Medal (OAM) on the Queens Birthday Honours List of 2009 ''For service to the community of West Pittwater'', Margaret saw lots of change in Pittwater but was a fine example of what doesn't change and how what is in people enriches community.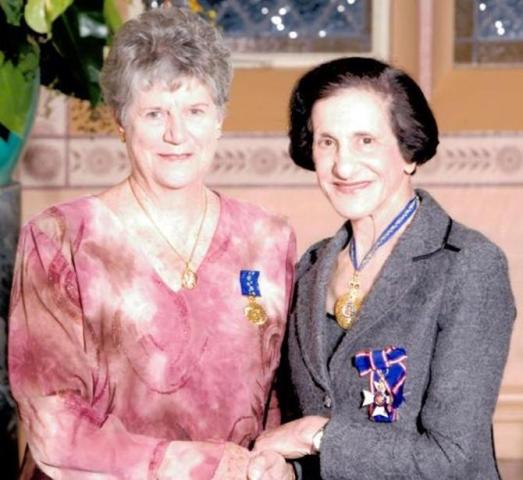 Above: Margaret receiving her OAM from the Governor of New South Wales, the Honourable Marie Bashir.
A resident of the beautiful Lovett Bay, secretary for the West Pittwater Rural Fire Brigade since the early 1970's, Margaret had backbone, clarity and generosity and a sharp mind as she sailed into her ninth decade in the world.
Born in Nowra into a family who had lived there since 1900, where her grandfather, Henry Rauch bought and edited the Shoalhaven Telegraph newspaper, later publishing the Shoalhaven and Nowra News, the latter being founded by her father Cecil, who was also Mayor of Nowra in 1926, Margaret Molloy, born May 22, 1932, had saltwater in her essence and words that came together to say what she means.
You grew up in Nowra during the Depression and were at High School during WWII; what was this area like then?
My childhood in Nowra was magic because of my family. I am the youngest of six children, three boys and three girls. We had a homelife that would have been successful in any modern sense because our Father had a mind as big as the world. Open discussion on any subject was the rule at our dining table, excluding gossip which was unforgivable. No-one sat down until all were home, and everyone's friends were welcome. Girls were the boys' equal in importance and jobs were dispersed without discrimination. When war broke out, our Mother became the first Secretary of the Australian Comforts' Fund and the small town was made base for Australian Army and Air Force, Jervis Bay base for Australian, British and American Navy and Marines.
The town was inundated with servicemen and the Comforts Fund Rooms grew from tea and refreshments for twenty, to meals and beds for hundreds. The extra homesick found their way to our table for a bit of family. I was a born optimist, and loved the constant flow of nationalities.
One of our brothers drowned in the Shoalhaven River on his 19th birthday, and our Father's health deteriorated quickly. He was diagnosed with cancer and died painfully and slowly early in 1946.
I went to live with my maternal very elderly grandmother in Sydney. It was more than a world away from my home, and my personality became uncertain and lacking in confidence.
Your family has a long association, you being the third generation in a row, to work in media. Your output has been prolific. What were the defining principles taught you about how to do this in a way that mixes quality with accessibility?
My Grandfather Rauch was the son of German immigrants who spoke little English. His future in newspapers began when he wrote a description of what he saw when the Bulli Mine disaster happened in the 1860s. He always told us: "The English language is the greatest tool in the world with which to work", and he spent his life as owner/editor of country newspapers. My Father was the eldest of his ten children, and followed his father into the newspaper world. His message to me as the youngest was: You will always be the youngest, but not always the littlest, and all you have to do in your life, is YOUR BEST, regardless of what the others do.
Somehow the example of my home eventually fitted my feet for life's path, and I began to write in the way our father had taught us. I didn't join the Australian Journalists' Association until I was certain I had written something my Father would have accepted entirely without alteration.
When and why did you move to Pittwater?
I married a Sydney man – well educated, tolerant and very personable. We had two little boys. When I remarked that I wanted them to have the kind of childhood I had and we should try and find a place by the water. Our first journey took us to Church Point where a lady Estate Agent, Sheena Mottle, picked us up in her boat and took us to see a two storey house on Scotland Island. I remarked that it looked like work to me, and I wasn't about to spend our weekends doing housework, so she took us across to the west shore to see a vacant block of land.
Nearby was a little boatshed leaning over like a drunken sailor, and as I climbed the wobbly steps I said "Can we buy it, can we buy it" adnauseum, and our agent told us the owner had offered it for a weekend to whomever seemed interested. We had our weekend, and it became our second home. Our elder son missed years of Saturday school sport before we realised he shouldn't be at Pittwater every weekend.
Our elder son became a Scientist, the other a Water Policeman. Scott is now attached to the Science Faculty in Newcastle University, and David operates a yachting business with his wife, Alison, who grew up in Elvina Bay, in the Great Barrier Reef.
You are a founding member of the West Pittwater Association; how and why did this association come about ?
West Pittwater Community Association was then called the Progress Association. Jean Cunningham was Secretary and Commander James Menary President. We took a box to sit on and a plate of food to meetings in the old fire shed, and I think that most ideas of "progress" were defeated. Eventually it was re-named West Pittwater Community Association. Times and prices of properties changed greatly as the world grew mobile and financially motivated.
You have also contributed to the West Pittwater Rural Fire Service brigade since 1971, raising funds and acting as secretary. How does the WPRFS differ from other brigades?
I was Secretary of the West Pittwater Rural Fire Brigade for some time. Eventually the Brigade decided a fire boat would be the best assistance in this waterborne community, but Headquarters didn't see it that way. I was asked to raise the funds to build one, and this West Shore Community filled the bill in three weeks. Our brigade honoured me by naming the first boat after me. When Headquarters announced we were to receive a grand, large fire boat, I asked what they were going to do with the old one, and was told they would wait until I died, scuttle it with me inside and make the Molloy fishing hole!
Of all the works you've penned, what is your favourite and why ?
Probably the experience of writing "A Century of Sydney's Flying Sailors" for the Centenary of Sydney Flying Squadron, the oldest open boat sailing club in Australia, was the most fun. I was offered the diaries of Mark Foy who founded the club, by his Granddaughter, and met some of Australia's finest skiff sailors during my research.
Most memorable moments in your career ?
The most memorable moments in my varied career, were possibly the invitation to attend the marriage of His Royal Highness Prince Charles to Diana Spencer in St. Paul's Cathedral, London, writing for the Shoalhaven News which my Father founded, and hearing our Governor say, as she pinned the OAM on me: This represents my thanks for fifty five years of voluntary service to this great nation of ours.
What is your favourite place in Pittwater and why ?
My favourite place on Pittwater is our home Nunyara which my husband named for the organisation we helped create for the N.S.W. Society for Crippled Children. It is an aboriginal word for "a place of healing" which we built twenty years ago. I have been alone here since his death nineteen years ago, but the National Park rolls down to the ever-changing tide, wallabies graze the hillside and birdsong fills the air. I am here for the long term.
What is your 'motto for life' or a favourite phrase you try to live by?
My motto for life is 'DO YOUR BEST AT EVERYTHING YOU DO'.
Further:
Northcott Disability Services was established as The NSW Society for Crippled Children in 1929 by the Rotary Club of Sydney in response to the growing number of children left with the effects of illnesses such as polio and tuberculosis. Today, Northcott provides support and services to more than 10000 individuals and families across NSW and the ACT. Northcott provides close to 70 services across a broad range of disabilities including physical, intellectual, sensory, acquired and degenerative disabilities, as well as challenging behaviours. Northcott's purpose is to build an inclusive society. This is achieved by assisting people with disabilities to develop their skills, achieve their goals - including their potential for independence and ability to participate in their communities. May Gibbs, creator of the Gumnut Babies, Snugglepot and Cuddlepie, bequeathed 50% of her royalties, from the designs of her bush characters, to Northcott in 1969 when she died.
BE prepared to take your shoes off at the Nunyara committee's third annual dinner and ball, scheduled for the Pickwick Club on June 27. Not a foot remained shod last year during one dance-the night's highlight, -the boomerang rock and roll championship. The committee, which decorates with aboriginal motifs each year, raised £1000 last year to assist the New South Wales Society for Crippled Children, and president Alan Johnston presented the cheque to Sir Kenneth Coles. SOCIAL JOTTINGS. (1959, June 17). The Australian Women's Weekly (1933 - 1982), p. 15. Retrieved from http://nla.gov.au/nla.news-article43597638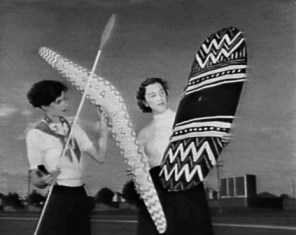 Image: 'Nunyara Committee prepares for the 1958 Boomerang Ball' photo by Ken Redshaw, 17 May 1958, Ashfield, courtesy Australian Photographic Agency – 05362 and State Library of N.S.W.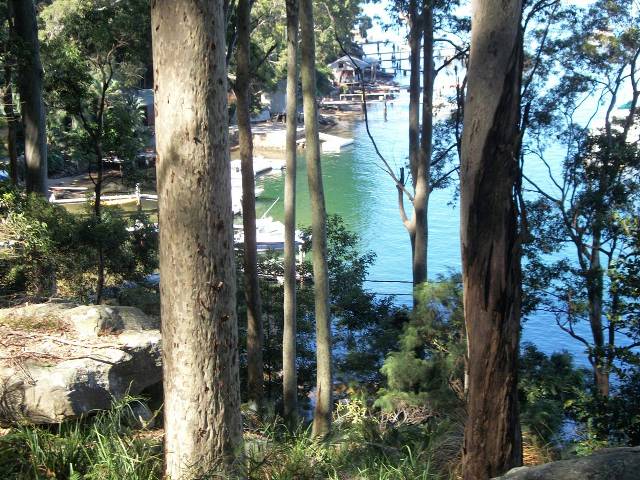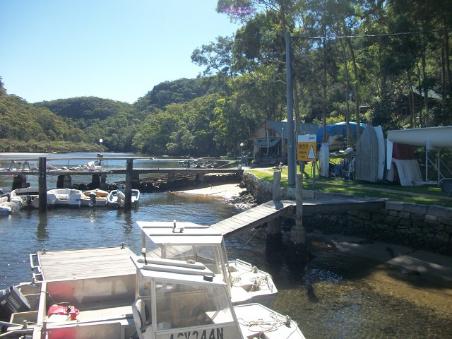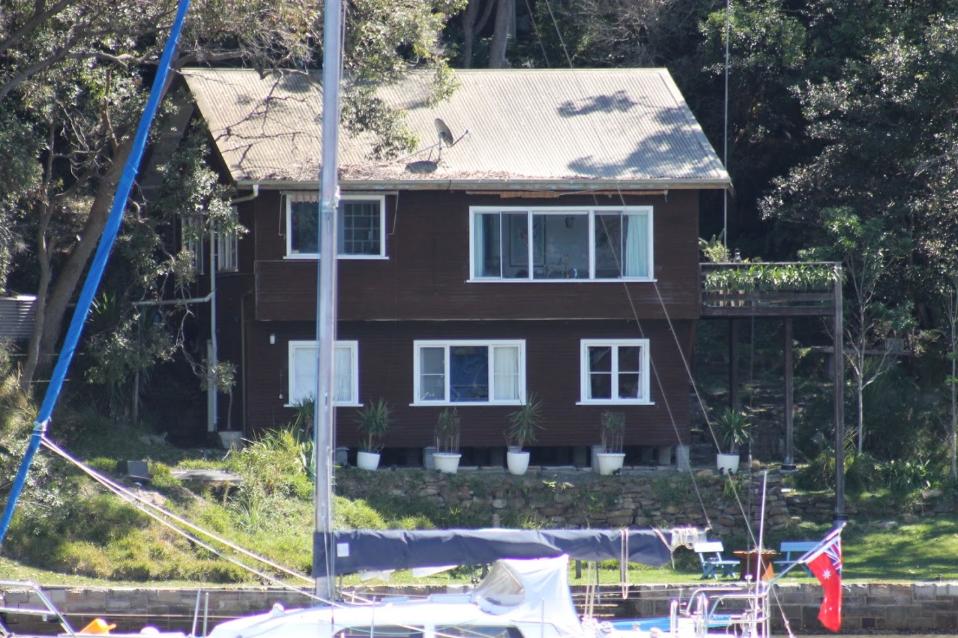 Little Lovett Bay home of the Molloys