November 11 - 17, 2018: Issue 383
Treatment to Go Ahead for Avalon Gentleman Refused Angiogram at NBH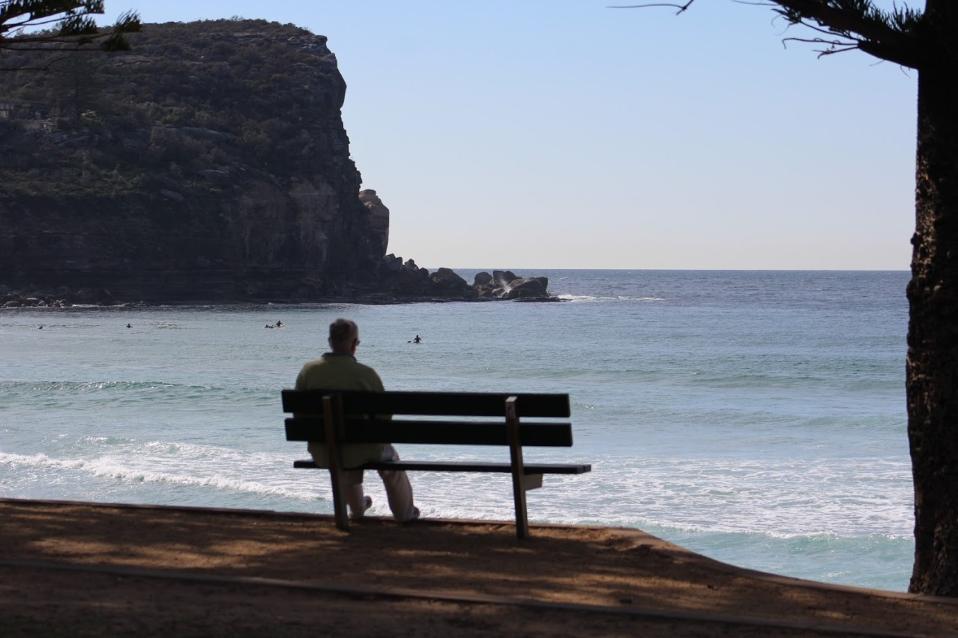 Treatment will go ahead tomorrow (Monday) at Northern Beaches Hospital for an Avalon resident earlier refused an angiogram privately and asked to pay as a public patient.

The hospital announced yesterday that it has now reached agreement with all private health funds but failed to guarantee public patients access to the same treatment as private patients free of charge.
Avalon accountant John Whitehead was refused an angiogram during the hospital's first week of operation because it would not accept his private insurance with NIB.
However, Mr Whitehead was also told that if he entered the hospital as a public patient it would cost him $4,945.00 and so his treatment was delayed when he was forced to book into Royal North Shore Hospital.
Following an outcry on social media and a story in Pittwater Online News last week, Mr Whitehead said Mackellar MP Jason Falinski and a hospital official had telephoned him to say the procedure could go ahead at NBH tomorrow (Monday November 12) using his NIB insurance.
"Evidently it goes back two years ago with problems with contracts for some doctors and, evidently, they were meant to revisit these and it was forgotten," Mr Whitehead said.
"It was inadvertently neglected."
The angiogram was requested by Mr Whitehead's cardiologist in preparation for an urgent replacement of his mitral valve at Royal North Shore Hospital.
Northern Beaches Hospital is a private facility operated by the company Healthscope and contracted to provide hospital care to public patients for the next 20 years.
Services offered at NBH are listed on its website (http://www.northernbeacheshospital.com.au/services/services-overview) however the webpage does not state whether these are available to all patients at all times.
A Healthscope spokeswoman on Friday said the company had now reached agreement with all Australian private health insurers, including NIB.
Public and private patients would receive the same standard of service at NBH, she said.
But asked if all services offered to private patients would be free for public patients she would only discuss surgery.
"Public patients will receive the full range of surgery where appropriate," the Healthscope spokeswoman said.
"However, in the case of highly specialised procedures including some complex heart and brain surgeries, it is considered best practice by clinicians to do these procedures in specialist centres such as Royal North Shore Hospital."
In the case of interventional cardiology (which includes procedures such as angiograms and stenting), NBH had advised NSW Health that these would be available from December, she said.
Mr Whitehead confirmed yesterday he was booked in for the angiogram at NBH tomorrow morning, although he was unsure whether he would be treated as a public or private patient.
"I really don't care as long as I'm not out of pocket a cent," he said.
The Health Minister was also asked about the differences between treatment for public and private patients at NBH but did not comment directly on the issue.
"Every service that was offered at Manly and Mona Vale Hospitals is now being offered at Northern Beaches Hospital (NBH)," Mr Hazzard said.
"There are also a range of additional services which make NBH an incredible addition to the health services in our community."
Mr Hazzard also defended what he described as "teething issues" at the hospital, saying it was rare that a new hospital the size of NBH was built.
"I personally know many of the doctors and nurses working at the new facility and all are working extremely hard to give us a range of services we could never have dreamed of," the minister said.
"Yes, there have been issues, as you would expect with a venture of this size, particularly when everything had to be operational from one second past 7am last week."
"I hope everyone on the Northern Beaches will pause and take a deep breath and just let all our doctors, nurses, allied health staff and everyone working there to get on with the job that they do best – looking after us all.
A little bit of understanding would take the pressure off the people who have devoted their lives to caring for us. And while some of the social media commentary has been right, a lot of it has been plain wrong. What is right, is that we now have incredible services that we never had previously on the beaches." Mr. Hazzard said
Richard West, a retired Royal Prince Alfred Hospital Professor of Surgery and Pittwater resident, last week called on the NSW government to ensure public and private patients received the same treatment at the NBH.