May 29 - June 4, 2022: Issue 540
Construction underway on mona vale public school's new performing arts centre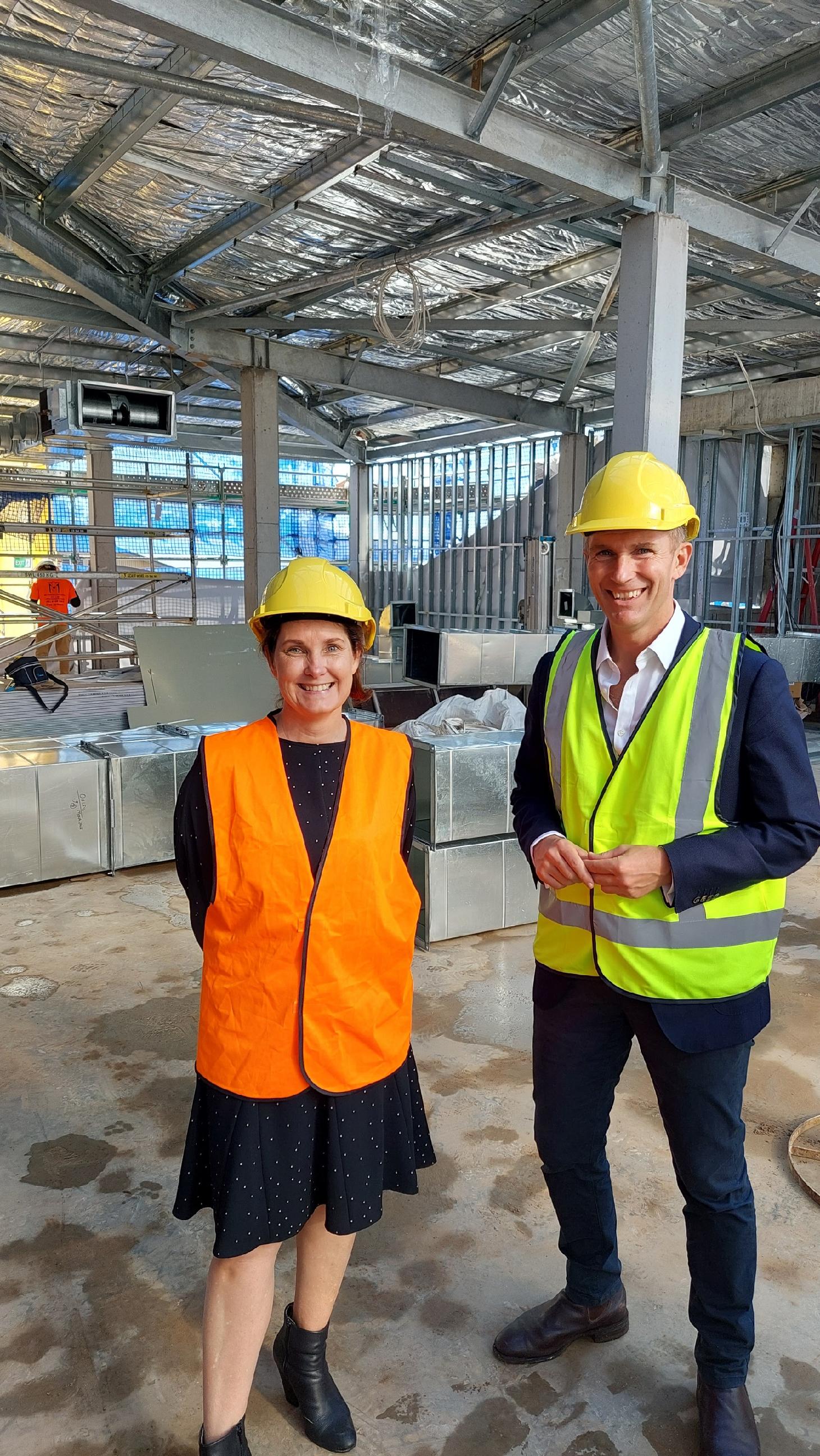 MVPS Principal - Ms Shannan Judge and Pittwater MP Rob Stokes, NSW Minister for Infrastructure, NSW Minister for Cities and Active Transport in MVPS construction site
May 26, 2022
Member for Pittwater Rob Stokes visited Mona Vale Public School today to view the start of construction on the school's new performing arts centre.
The facility is part of the major upgrade already underway at Mona Vale Public School, delivering state-of-the-art indoor and outdoor learning spaces, new school hall and canteen, and upgraded support facilities.
"This is an exciting time for students and our wider community," Rob Stokes said today.
"The works underway throughout the school campus are delivering generational improvements and are setting a new benchmark for our local education facilities.
"The new performing arts centre will become a focal point of the school and provide opportunities never before available to local students.
"Through innovative shared-use arrangements, the wider community will also be able to benefit from this dedicated performance facility," Mr Stokes said.
Minister for Education Sarah Mitchell celebrated the start of construction works and said the new performing arts centre will be an important addition to the Mona Vale campus.
"The new performing arts centre will benefit the school and the local community for years to come," Ms Mitchell said.
"Our schools are the centre of our communities. The upgrade at Mona Vale Public School is part of the government's commitment to support families in this area."
The new Performing Arts Centre will provide space for an audience of approximately 200 seated visitors and will provide theatre performance space and a space for music rehearsals and dance performances.
The performance space will complement the existing school hall and provide dedicated performing arts space for the school and community.
The NSW Government is investing $7.9 billion over the next four years, continuing its program to deliver 215 new and upgraded schools to support communities across NSW. This is the largest investment in public education infrastructure in the history of NSW.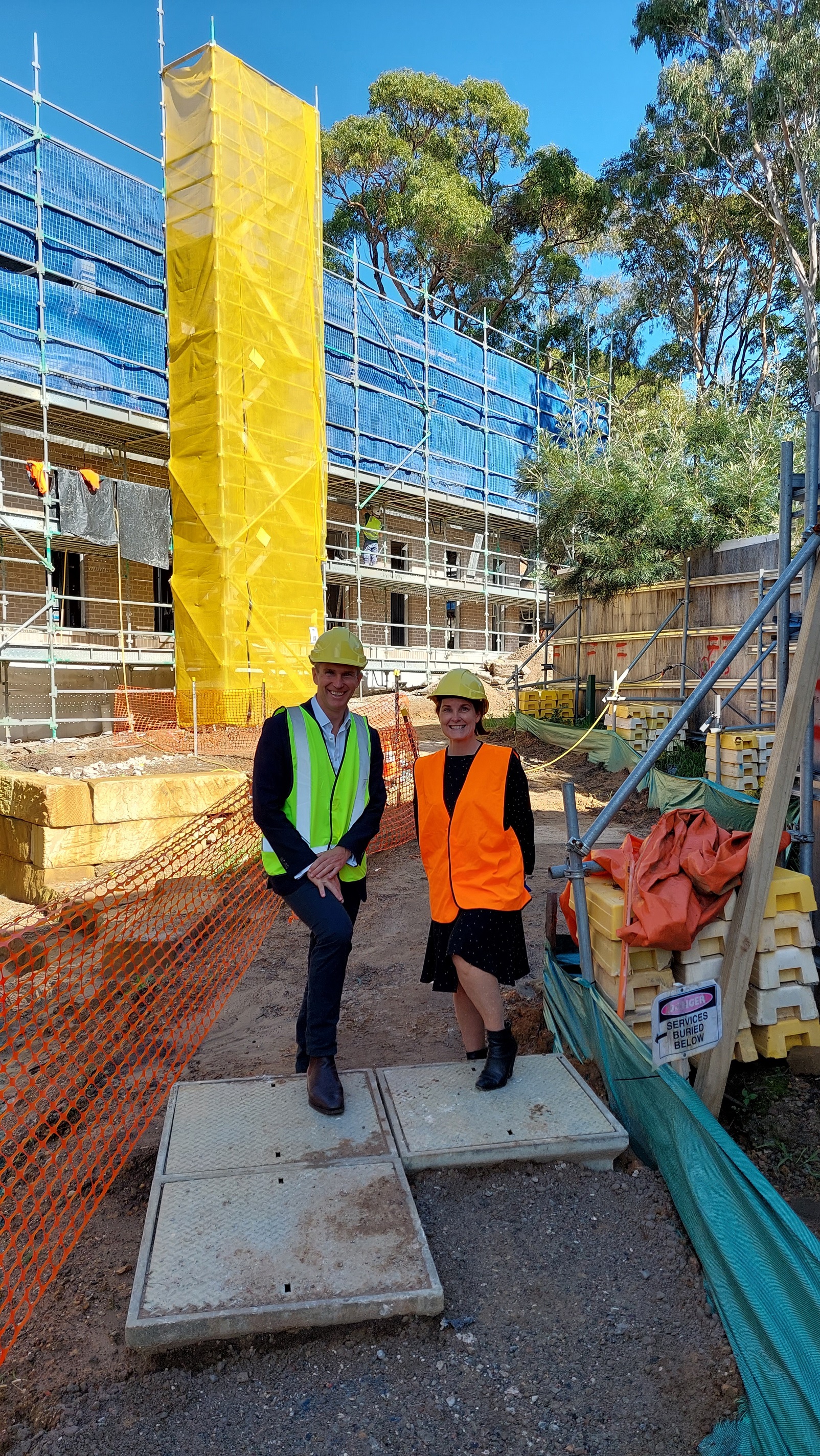 MVPS Principal - Ms Shannan Judge and Pittwater MP Rob Stokes, NSW Minister for Infrastructure, NSW Minister for Cities and Active Transport in MVPS construction site

Background
A construction contract was awarded to Stephen Edwards Constructions. PMDL are the Architects for the build. PMDL have international expertise in the education, commercial, workplace, retail, leisure and hospitality sectors. Previous school projects include Saint Ignatius' College Therry Building, Saints Peter and Paul Assyrian Primary School, and Pymble Ladies' College Kate Mason Senior Learning Centre among many other outstanding projects.
The project will deliver:
A new Block R building containing 6 learning

spaces and 3 support classes

Upgrading and refurbishing Blocks B, D, E and H
A new Block S Performing Arts Centre
A new staff and administration space within Block

R

Removing Blocks C and G and improving open

space and connectivity throughout the school for

all students
The project has been designed to meet the following sustainability principles:
Reducing greenhouse gas emissions
Maximising indoor environmental air quality
Resources conservation and management
Careful selection of materials
Minimising natural resource consumption and waste.
The sustainability aims for this project will be met by minimising the consumption of energy, water and material resources during construction, and through facilities designed to use energy and water efficiently.
This will be achieved through the installation of high efficiency fixtures and fittings such as ventilation, air-conditioning, lighting, water fixtures, solar panels and harvesting of rainwater. We will also investigate options to recycle and repurpose all materials we remove as part of this project, and the project will use renewable resources where possible.
We are targeting 4 star Green Star accreditation for Buildings R and S, which is a Green Building Council of Australia (GBCA) certification that rates how sustainable a facility is. The project has registered with the GBCA to begin the accreditation process.
We recognise the many heritage features of the school that celebrate Mona Vale Public School's legacy and history. We will continue to work in close consultation with the principal to preserve the heritage features on the school grounds.
Updates and Progression of Works

Site establishment as part of main works construction commenced in June 2021. Block G was fully demolished and the contractor continued with civil works. The first major concrete pour was completed for the new Block G by September 2021.

Major refurbishment of Building E commenced with work on the lift shaft expected to begin in mid-September 2021. Further major refurbishment of Building N was expected to start in December 2021.
By December 2021 Construction of the new Block R was continuing. The ground floor concrete slab and level 1 suspended concrete slab had been poured, the accessible pathway to the lift completed, and the sandstone blocks that form the Special Education Learning Unit (SELU) classroom covered outdoor learning area (COLA) installed.
Works continued over the summer school holidays and included; Block R upper-level concrete slab pours; landscaping to the area between Block R and the upper quadrant; and the start of refurbishment works to Block E, the Hall and Block N.
Refurbishments to student amenities, the Hall and Block E were expected to be completed in early Term 1, 2022, along with the new canteen.
Works to complete the new Block E lift were scheduled to continue throughout Term. 1, 2022.
The reinstatement of the School's Time Capsule coincided with the landscaping works to Building R in 2022.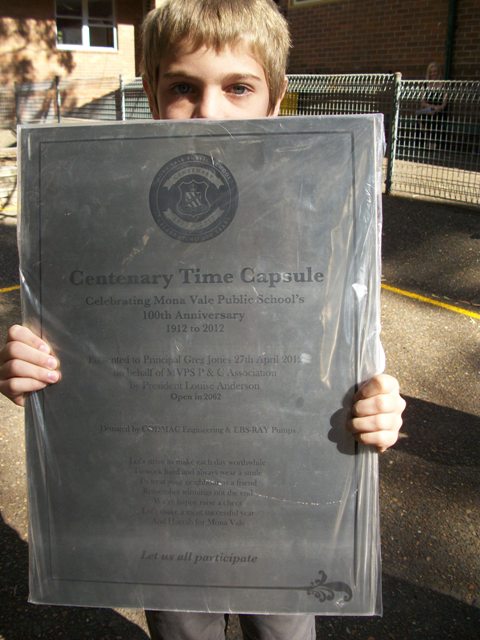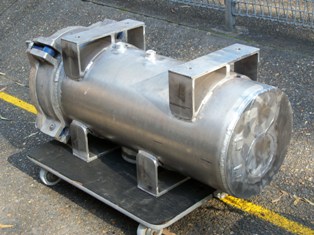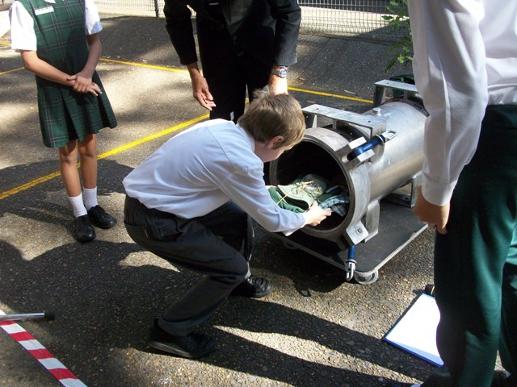 MVP School's Time Capsule in 2012 - part of Mona Vale Public School's Centenary Celebrations in 2012

The May 2022 Update from the NSW Government's Department of School Infrastructure Progress summary provides:
We worked hard during the Easter break to complete most of the work in Block E. This includes finishing the homebases, hall and new canteen. We also completed the junior covered outdoor learning area (COLA). All of these were completed in time for staff and students to enjoy them from Day 1 Term 2.
Work is continuing on the lift in Block E and refurbishment of amenities in Block N.
Construction of the new building (Block R) has progressed since our last update, with the roof and brick façade now nearing completion. Internal fit out of the building is underway and will continue through the next quarter.
Works have also started on the refurbishment of existing learning spaces and ground works for the new performing arts centre.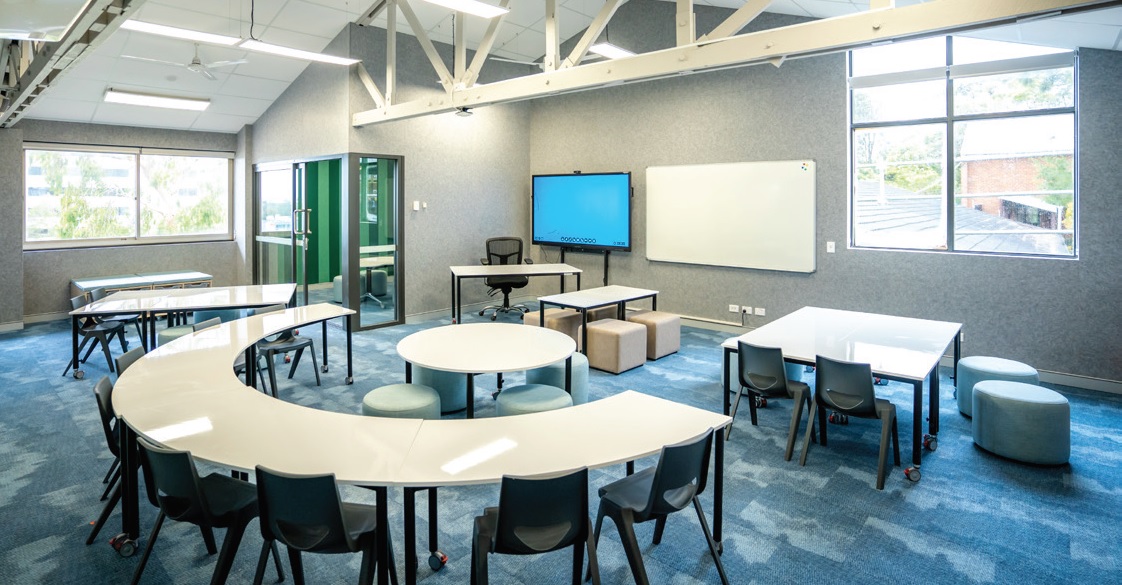 Refurbished learning space in Block E at Mona Vale Public School now being used by students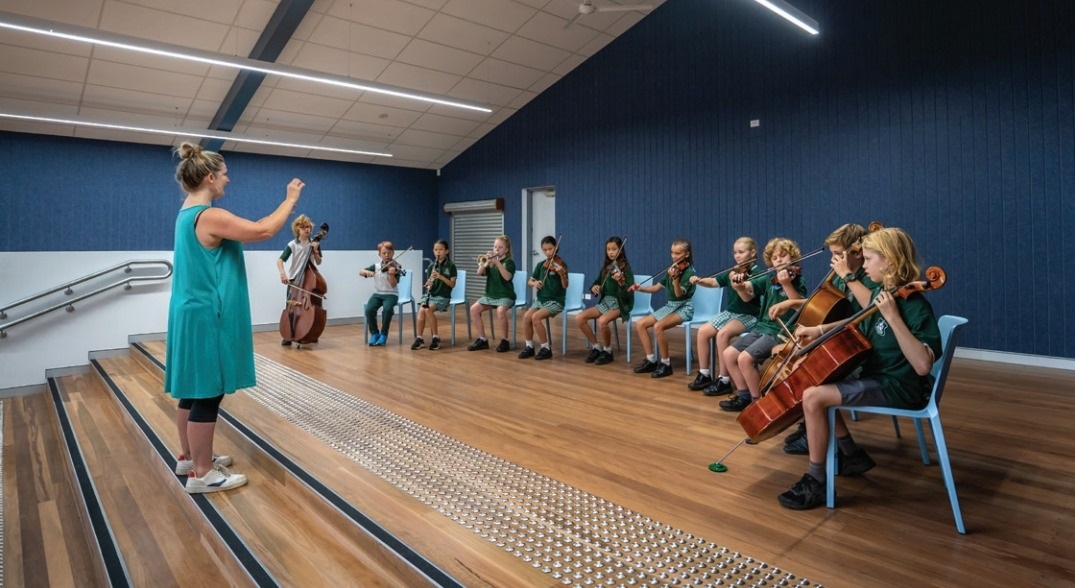 Students and staff in the refurbished hall at Mona Vale Public School
Next steps
Internal fit out, roofing and brick façade installation for the new building (Block R). Landscaping works will follow.
Refurbishment of Block D, which contains the homebases and satellite library.
Earthworks for the new performing arts centre.
Construction work hours: Construction work hours are Monday to Saturday, 7:00 am to 6:00 pm. No work will be undertaken on Sunday or on public holidays.
You can keep up to date with this exciting project for MVPS and our community at: www.schoolinfrastructure.nsw.gov.au/projects/m/mona-vale-public-school-upgrade-project-updates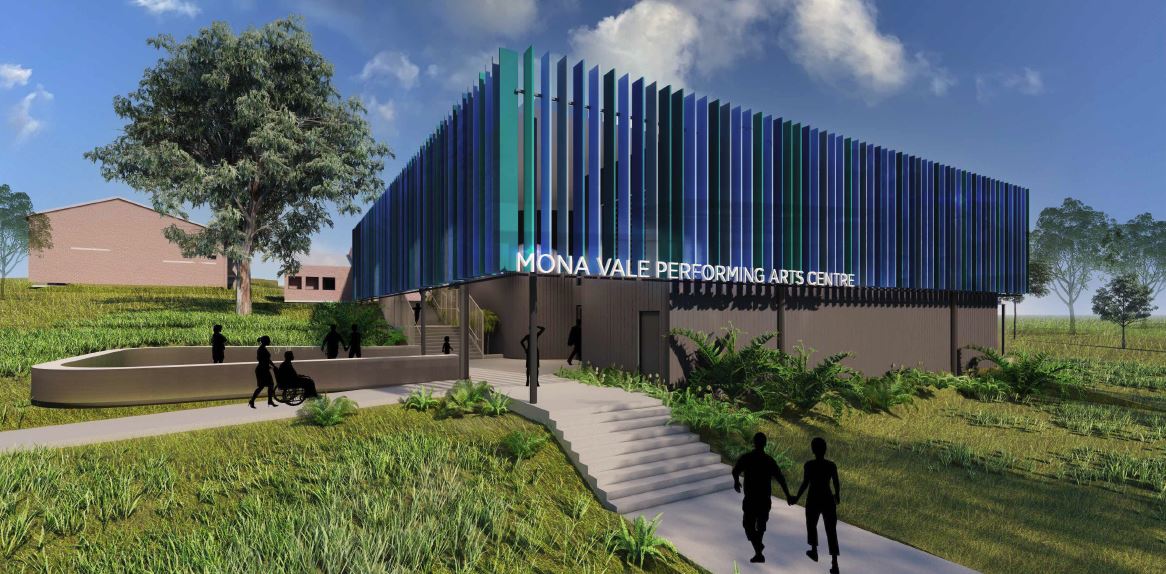 Artist impression of Mona Vale Public School upgrade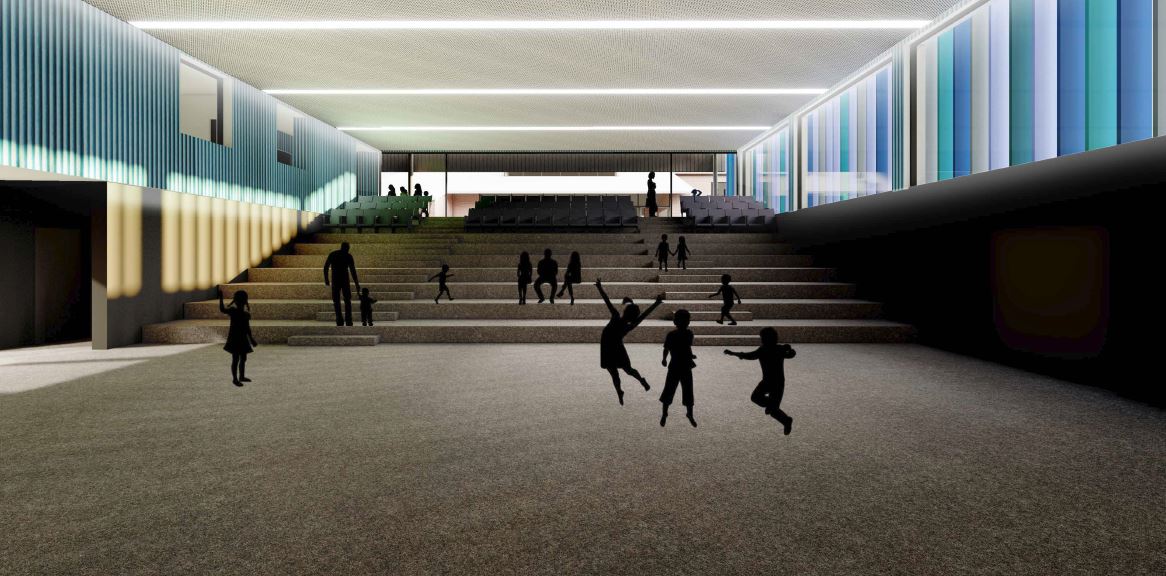 Artist impression of Mona Vale Public School upgrade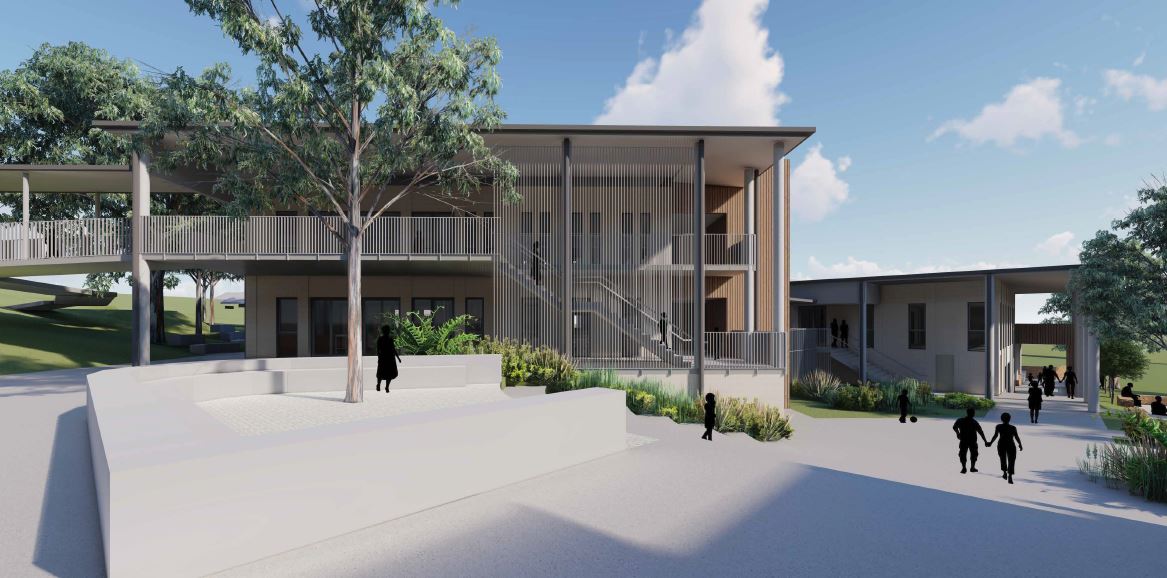 Artist impression of Mona Vale Public School upgrade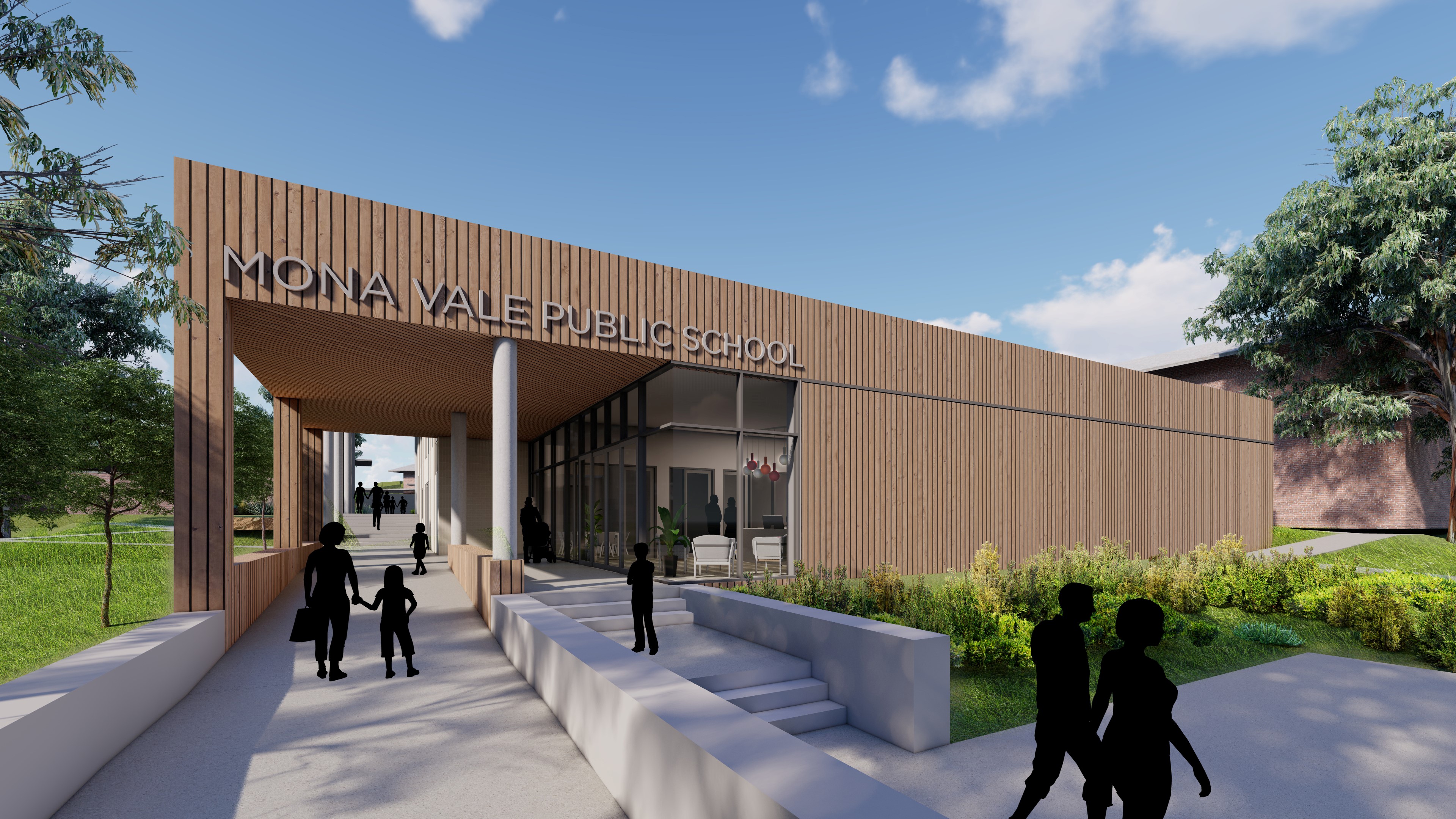 Artist impression of Mona Vale Public School upgrade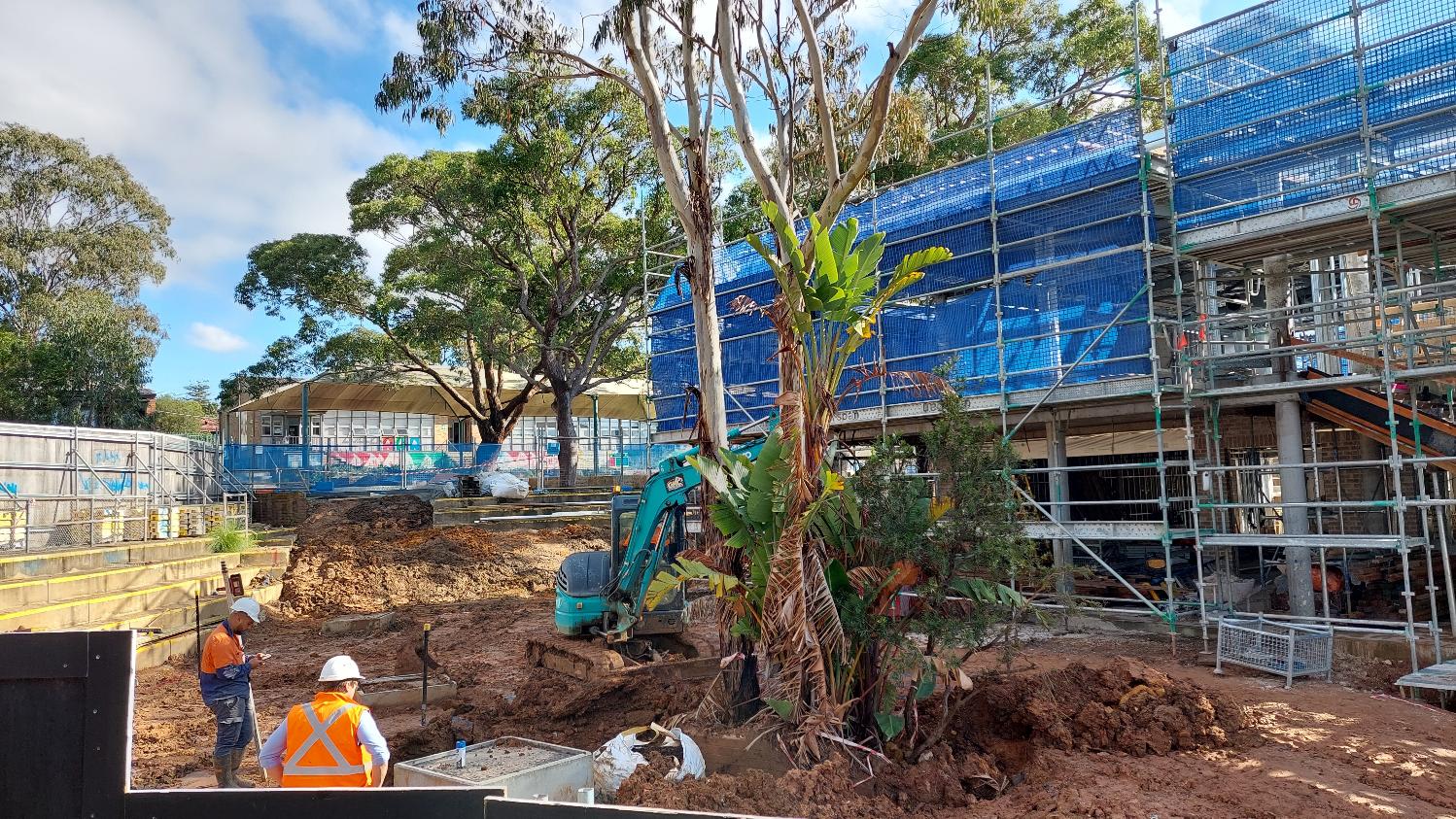 MVPS construction site location of the new Mona Vale Performing Arts Centre