July 17 - 23, 2022: Issue 546

July 2022 Storms - Floods
The Winter School Holidays have brought our local and broader community more challenges atop of those experienced
in February-March of this year
, when evacuations occurred during flooding and storm damage events. The contributions made by our local volunteer organisations have been made outside of Pittwater, Warringah and Manly despite our area being declared a Natural Disaster Area for the second time this year.
These men and women have left their own homes and families to go and help others - they have given up sleep, being warm, being dry, being safe - to help others.
While waiting to be 'getting on with it' a very very Australian approach often emerges. One classic example from July 5th and our own NSW SES Warringah / Pittwater Unit:
''When your counterparts mishear you say Warringah when telling them which unit you're from 😳.
We definitely don't enjoy warm beer ☀️🍺 NSW SES Sutherland Shire but thanks for the laughs and rebranding of our truck while we sat on stand by for Flood Rescues in Chipping Norton 🤣.''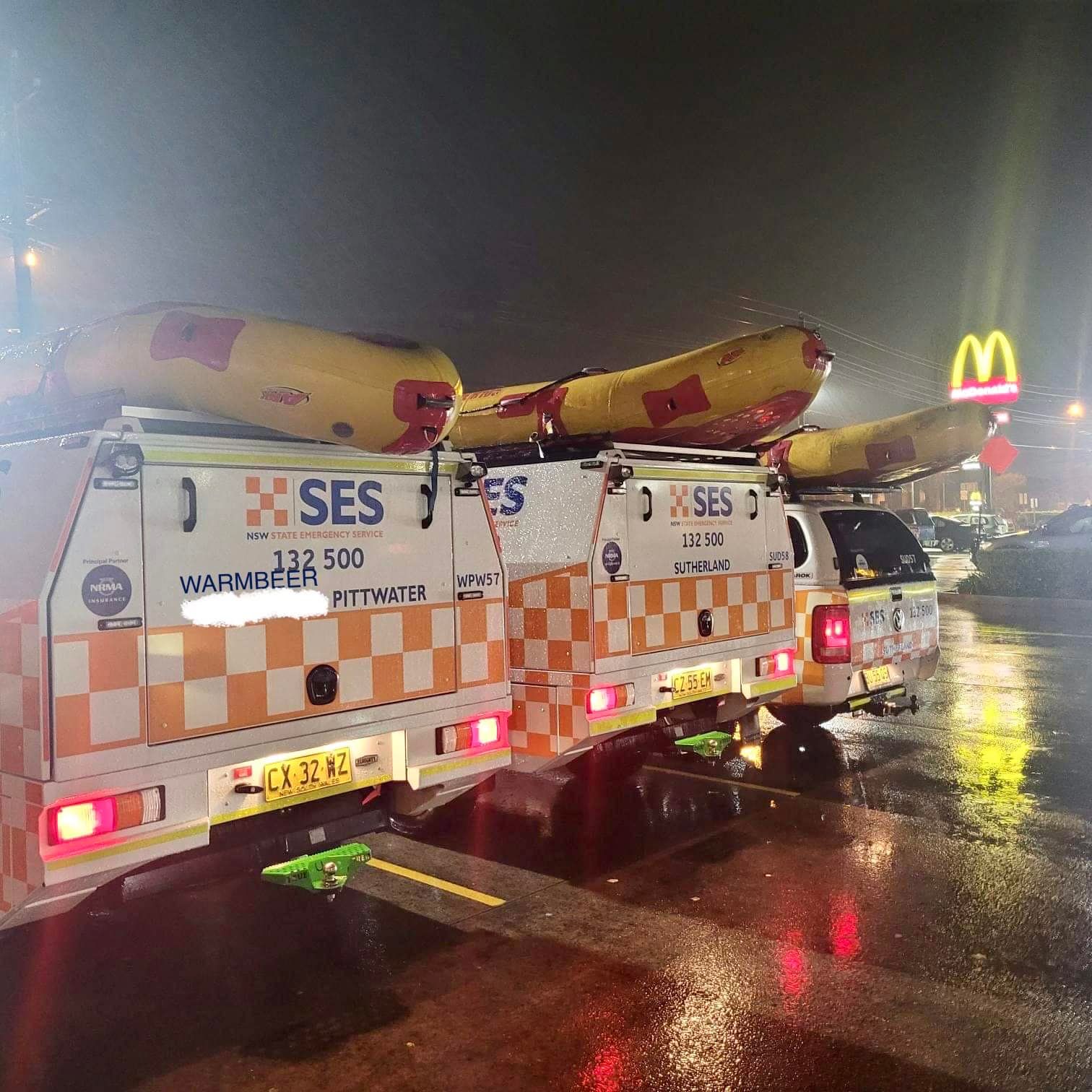 The NSW SES Manly Unit had responded to 392 Requests for Assistance, NSW SES Warringah / Pittwater Unit had responded to 1,022 Requests for Assistance by July 6 - and then they went out again and again and again, deployed on 12 hour shifts up the Hawkesbury to rescue people, to assist, to evacuate, to run fodder to livestock, food to humans, anything and everything that needed to be done. Members were deployed in bands of 3-4 for the whole of the event.
They were joined by their counterpart volunteers in Marine Rescue Broken Bay, Avalon Beach SLSC's Nick Sampson and Jason Dale were out in the western suburbs of Sydney applying their skills and expertise, our local NSW RFS Brigade volunteers were deployed locally and further afield.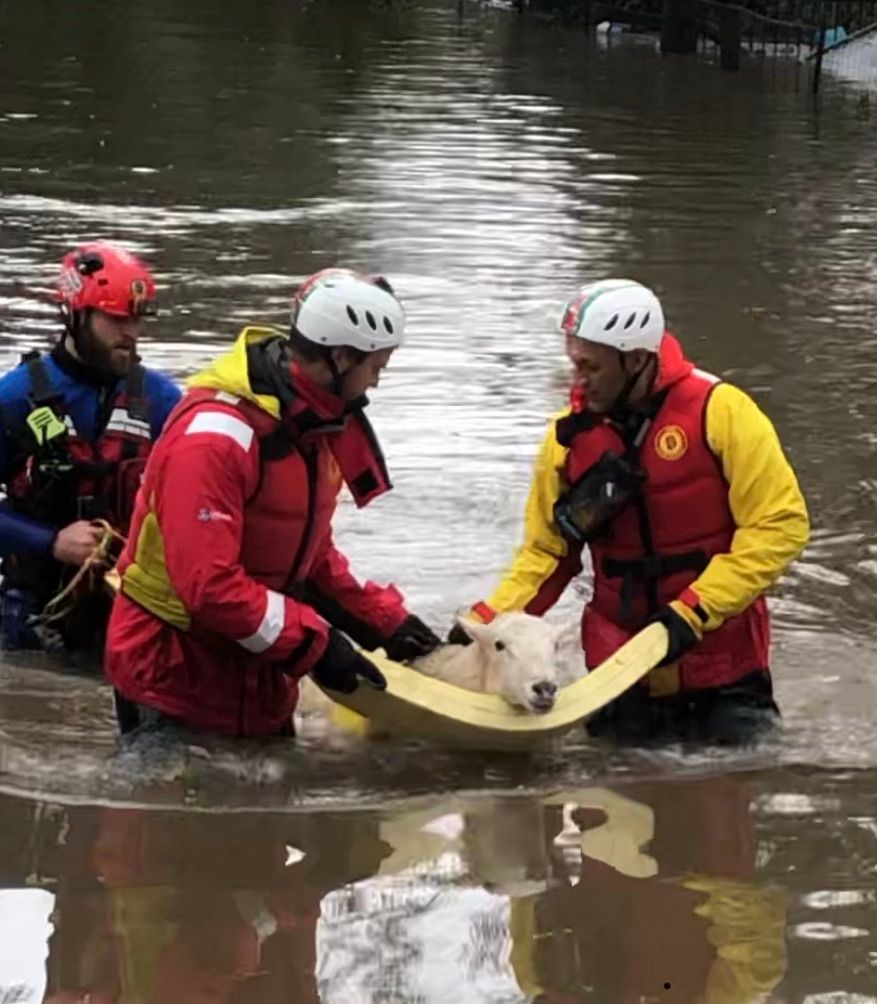 Our local emergency call out teams, whether in the NSWRFS, SLS SNB, NSWMR or the NSW SES, are on duty 24/7 to respond to calls for assistance wherever it is needed.

Local volunteers were still heading west or up the river the following week and even as this Issue comes out - the second time they have done so this year.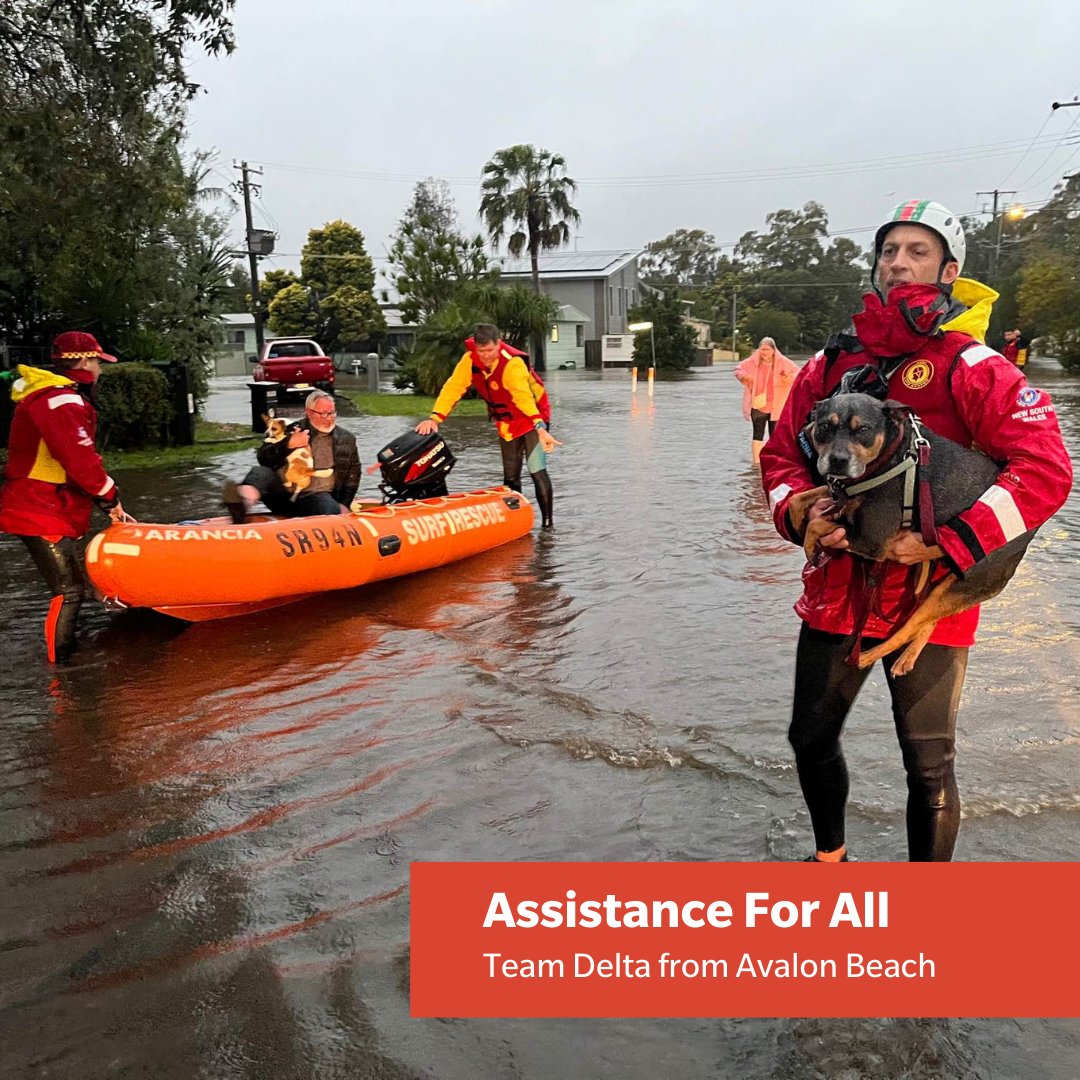 Marine Rescue Broken Bay: July 5th, 2022: A view from BB20 from operations, shows the devastation of these floods to the Wiseman Ferry community. We hope our support can provide some if little relief to the residents of this amazing community.
Marine Rescue Broken Bay - July 6, 2022: Another successful day for our BB20 crew, evacuating a family from a flooded home not before replacing a damaged propeller from yesterday's operation. Our crew spent the day providing much needed on water support finally closing down for the evening at 6pm. A fresh crew will be on scene tomorrow to continue our mission of assisting the Wisemans Ferry community.: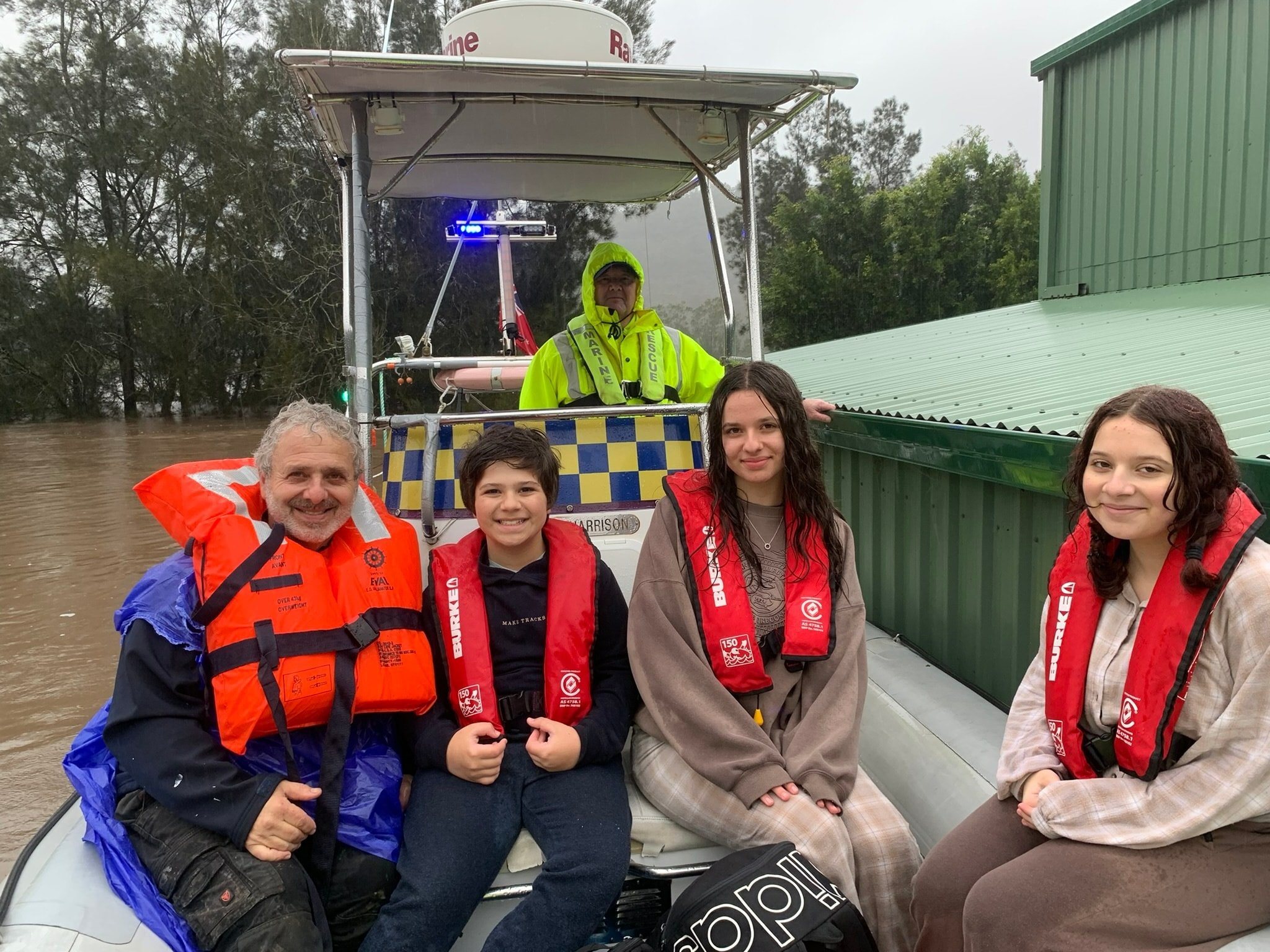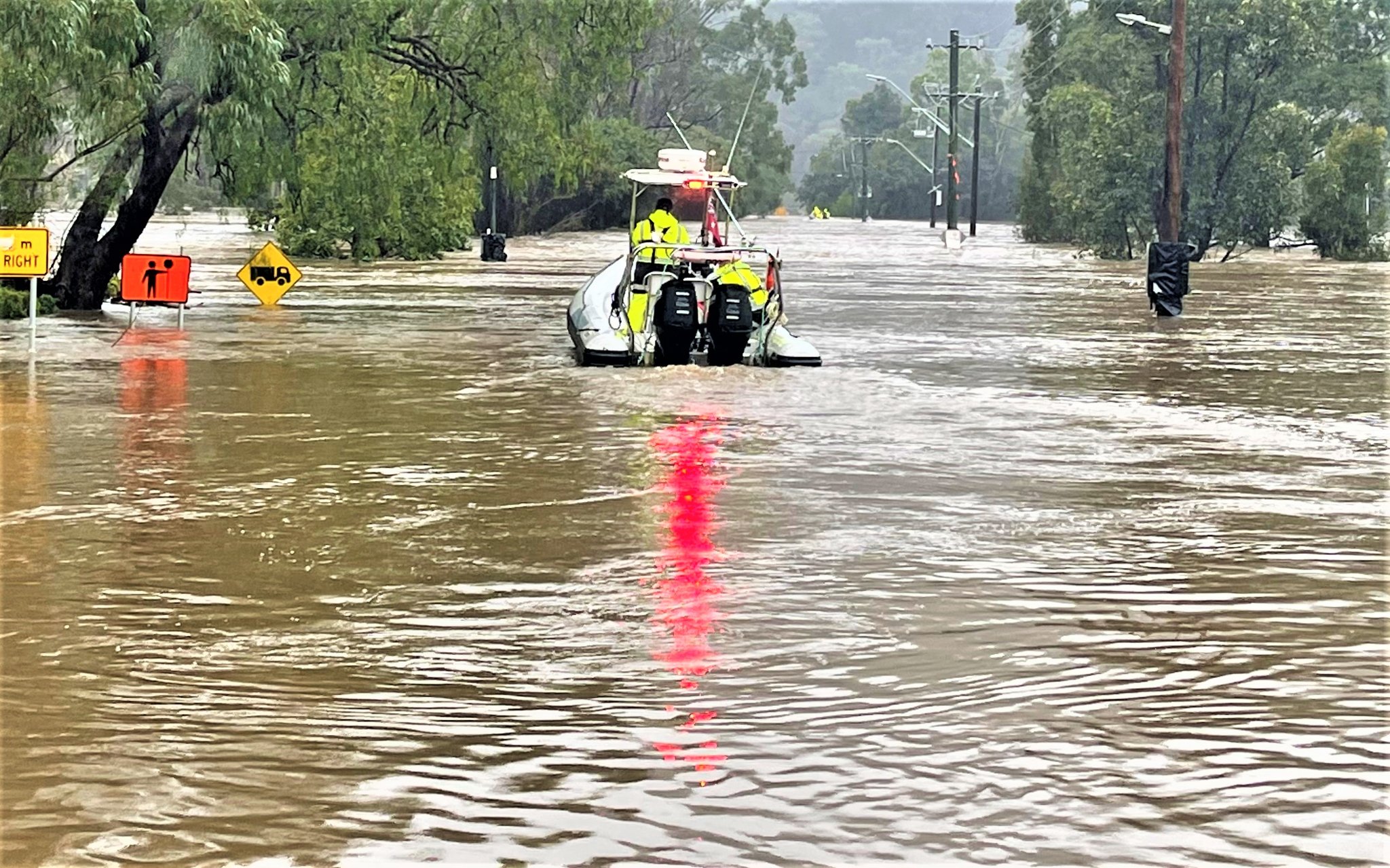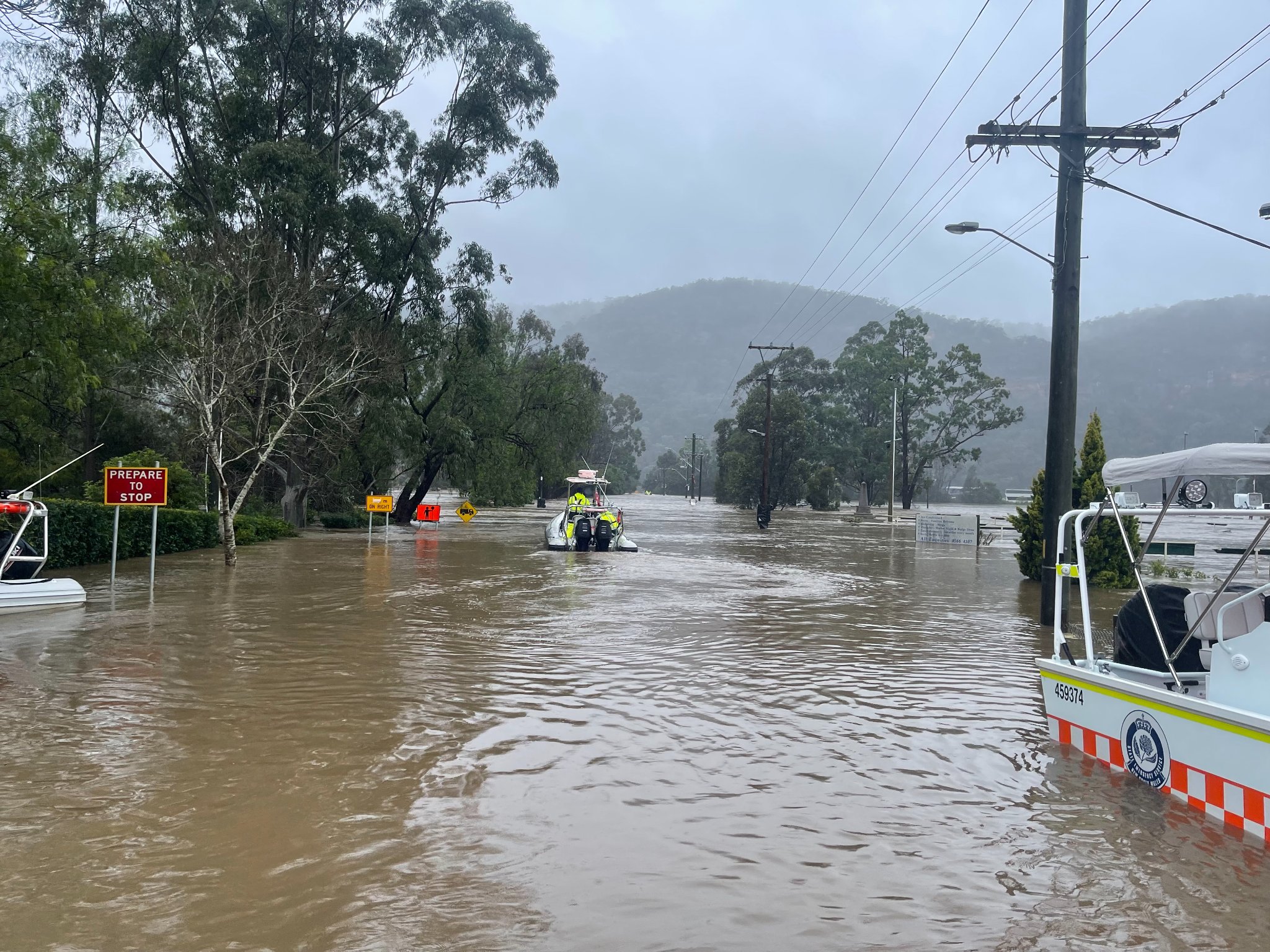 Photos courtesy MRBB
Ingleside Rural Fire Brigade: July 10, 2022 - Ingleside RFB volunteers were out assisting other Northern Beaches RFS Brigades around Oakville and Windsor with the flood clean up. Lots of work still to be done over the next few weeks. This video is of the Pitt Town Bottoms Rd area of Pitt Town.

On July 5th the Bureau of Meteorology's latest climate driver update confirmed the 2021-22 La Niña has ended, but there are several other climate influences associated with above-average rainfall in eastern Australia. The Bureau's 2022 Winter outlook showed above average rainfall over the coming months, particularly for most of eastern and northern Australia, due to warmer than usual waters around the continent and more moisture-filled air being directed into eastern Australia.
The July rainfall event was influenced by the Indian Ocean Dipole, likely to become negative in the coming months, and the positive Southern Annular Mode (SAM). The Indian Ocean Dipole (IOD) refers to the difference in sea surface temperatures between the western and eastern Indian Ocean. In the negative phase, warmer waters concentrate near Australia, leading to above average winter–spring rainfall as more moisture is available to weather systems crossing the continent. The SAM refers to the non-seasonal, north-south movement of the strong westerly winds that blow almost continuously in the mid- to high-latitudes of the southern hemisphere. In the positive phase, the SAM directs more moisture-filled air than usual into eastern Australia, driving above average rainfall and more east coast lows in winter.
The Bureau states that during this recent rainfall event, very warm waters off the Australian coast (21-23°C) provided extra energy and moisture contributing to the deep trough and east coast low, leading to the relative concentration of the heavy rainfall to one 24-hour period.
The Campbelltown gauge, with more than 30 years of data, recorded its highest ever daily total rainfall amount for any month, while six gauges with more than 100 years of observations have set a record 4-day total for July. Dozens of gauges from Nowra on the South Coast to Newcastle and the Hunter Valley set daily rainfall records for July. The highest four-day totals, which are over 400 mm at many sites, were observed across the Hawkesbury-Nepean catchment including at; Darkes Forest; Beaumont; Robertson; Audley; Albion Park; and Fitzroy Falls.
Locally the Collaroy (Long Reef Golf Club) total to June this year = 1692.2 mm + those downpours of the first week of July - on the 3rd, for instance, 62.4mm was recorded. The Mona Vale Golf Club weather station has recorded 1450.8 mm to June this year, 67.8mm was the total there on July 3rd. Terrey Hills AWS recorded 1514.6 mm to June, and then late June's totals as well as 75.0mm on July 3rd, 57.2 on the 5th, 46.4mm on the 7th.
Campbelltown (Mount Annan) had 141.4mm on July 3rd though, Camden Airport AWS recorded 156.4mm.

Below run a few captures from the past two weeks of the impact of these flooding rainfalls on our area - including erosion along beaches.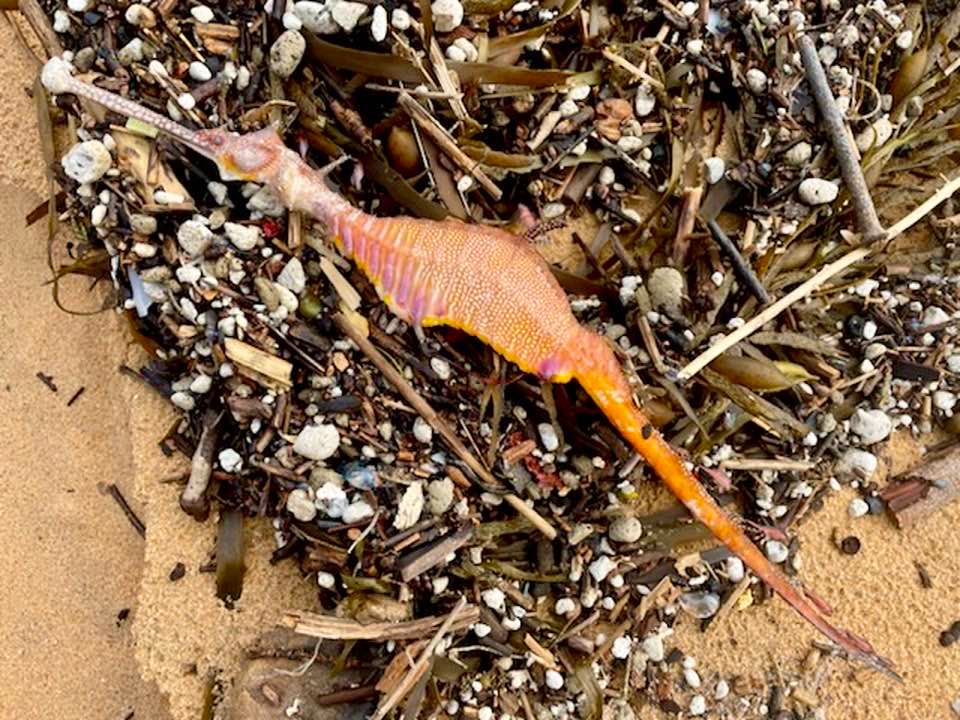 Weedy Seadragon at South Palmy July 8 2022 Adriaan van der Wallen - there is a colony of these off Barrenjoey at a dive site called 'Weedy Seadragon'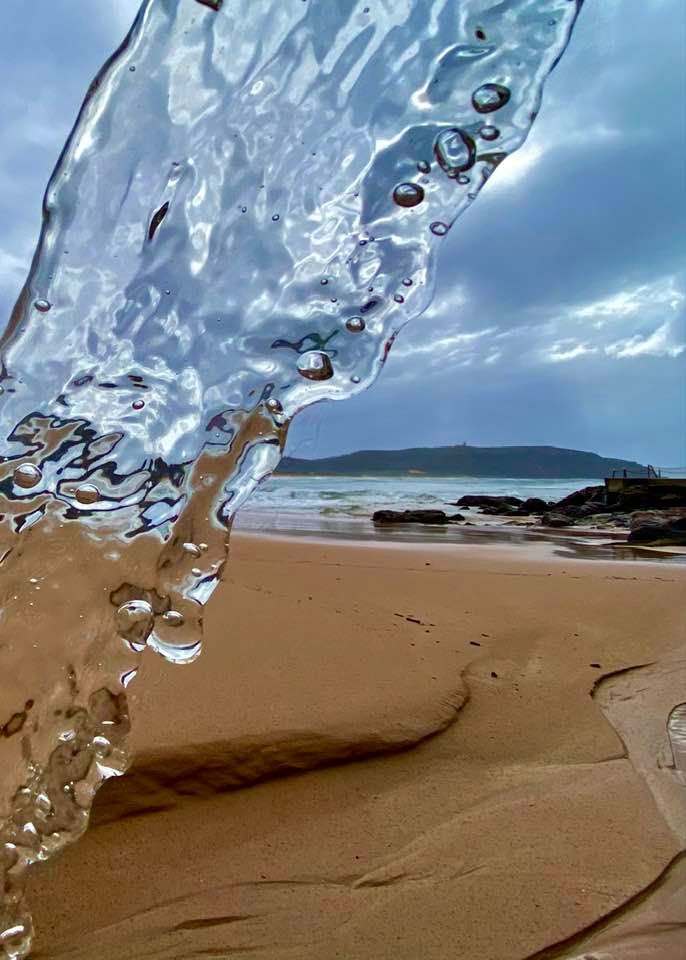 Erosion at South Palm Beach, July 8, 2022. Photo: Adriaan van der Wallen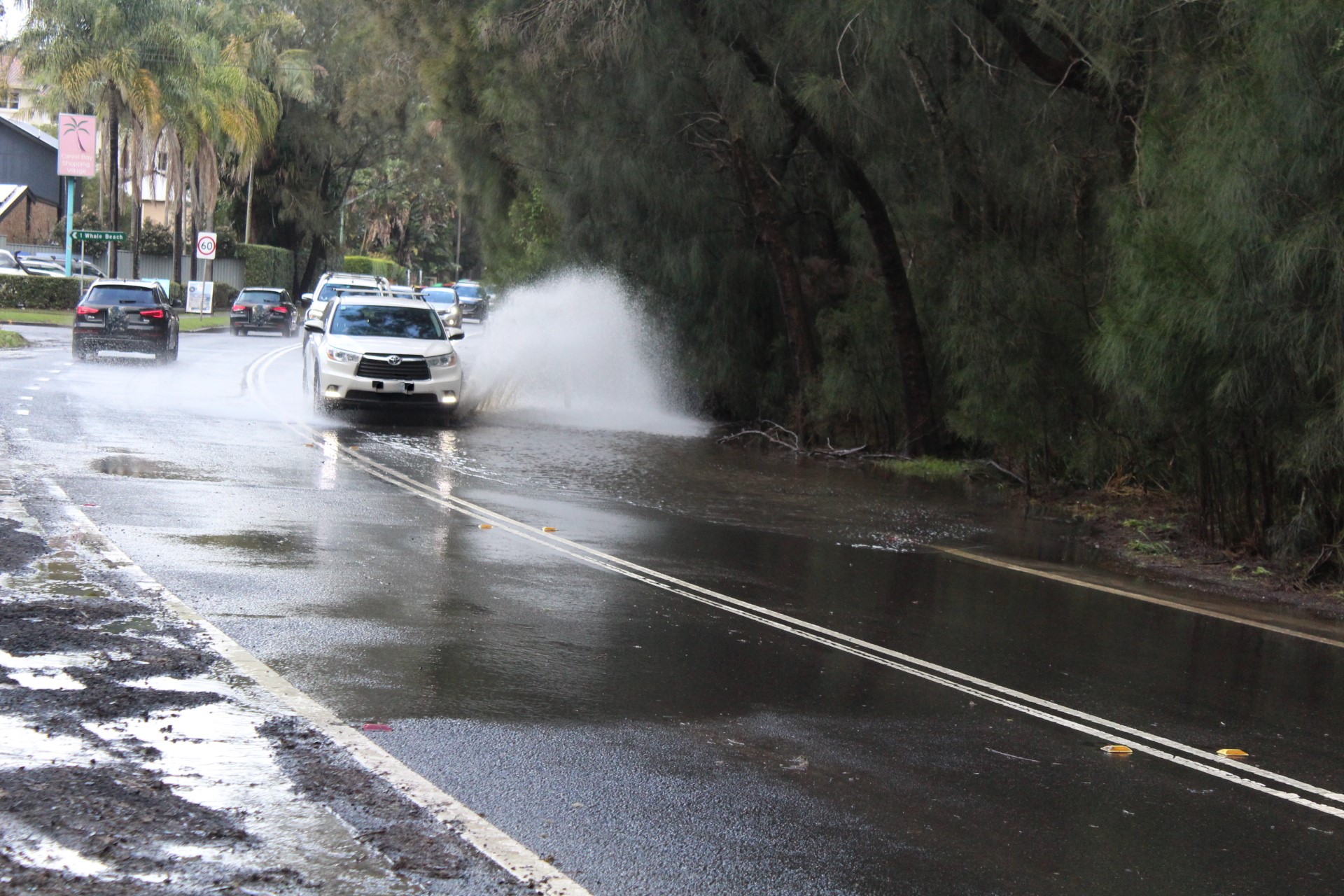 Corner of Barrenjoey Road and Careel Head road floods in rains, with some drivers crossing double lines on that corner and into lane of southbound vehicles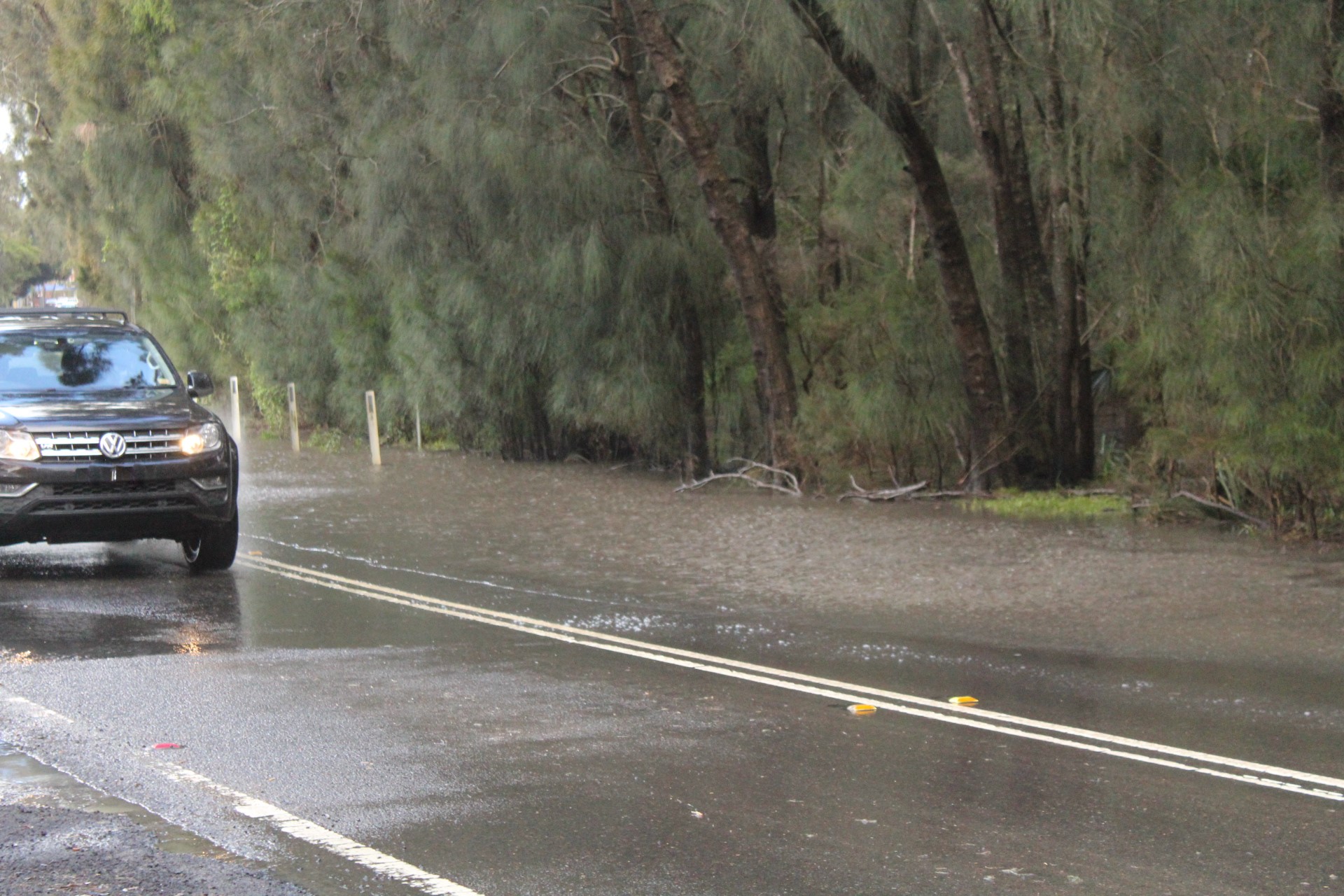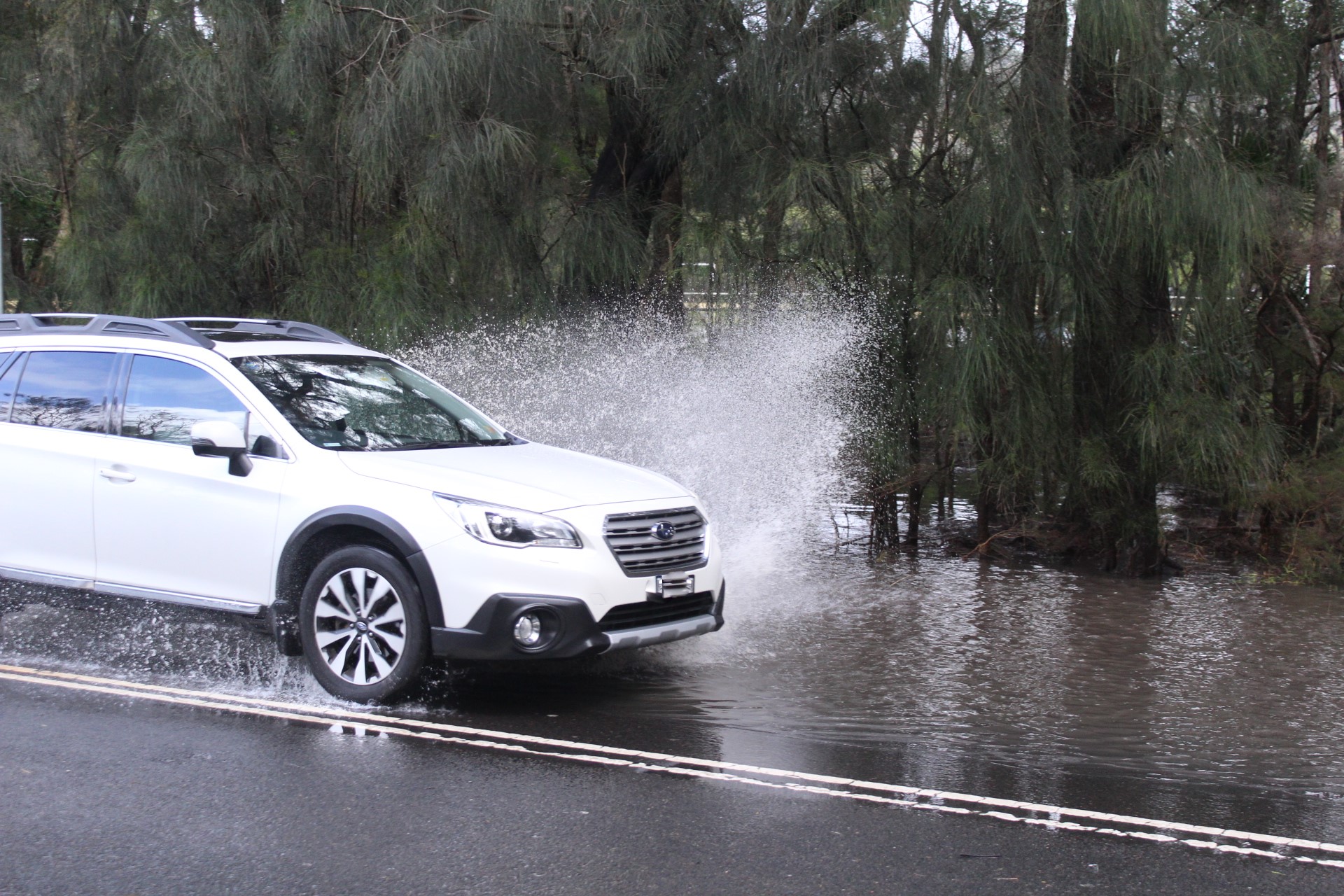 the water over the road takes weeks to disperse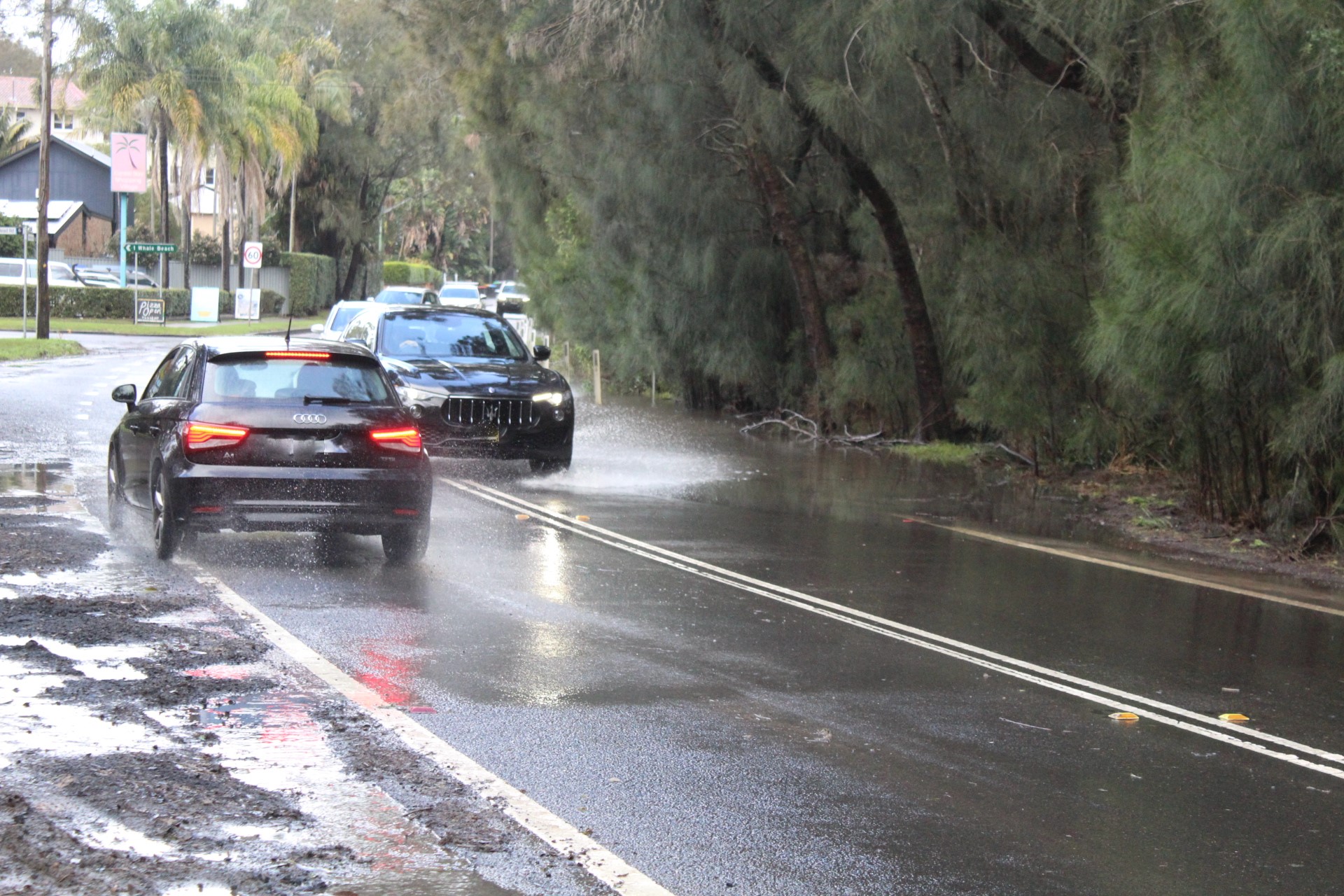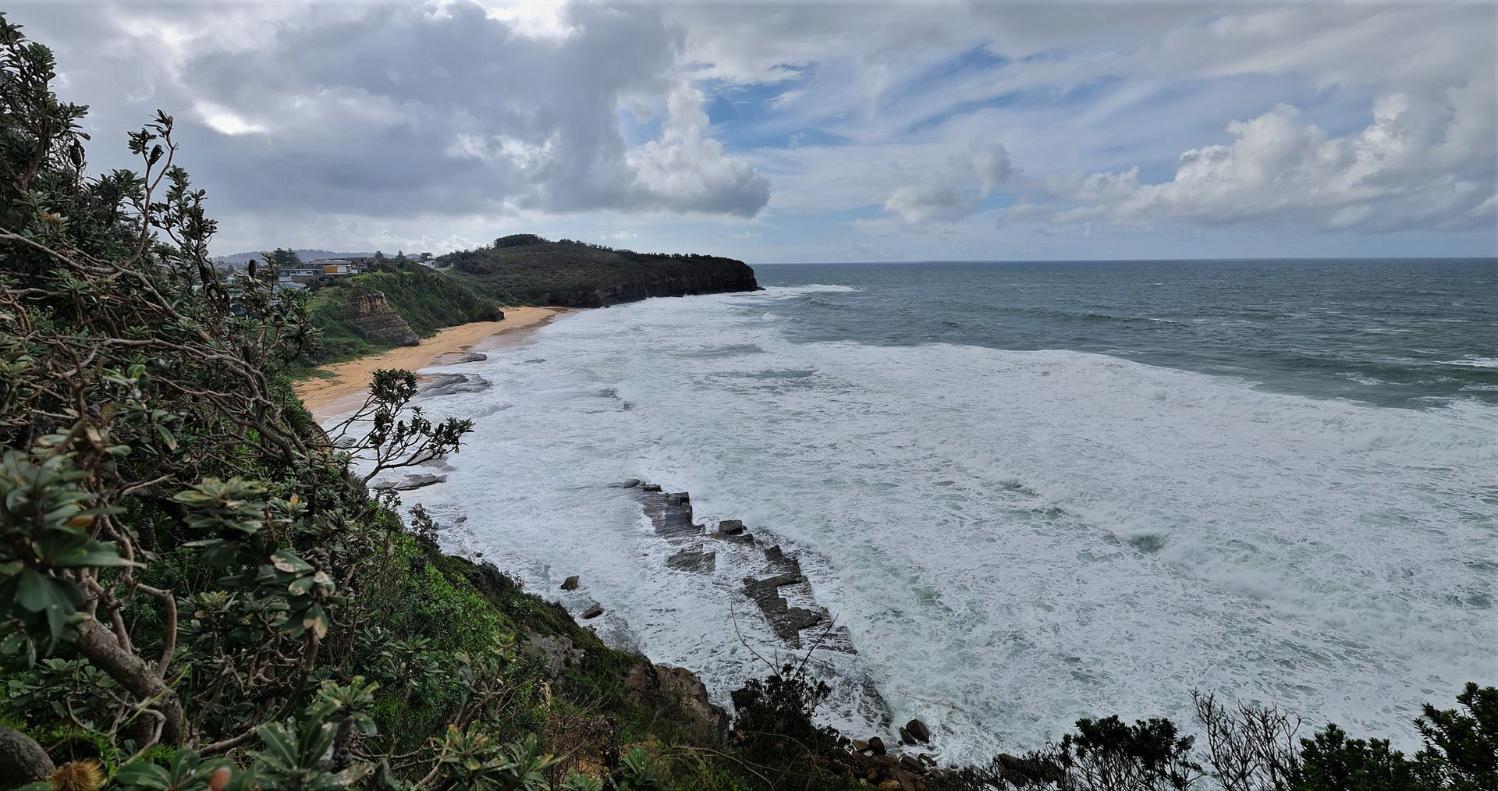 Turimetta Beach on July 4th, 2022. Photo: Joe Mills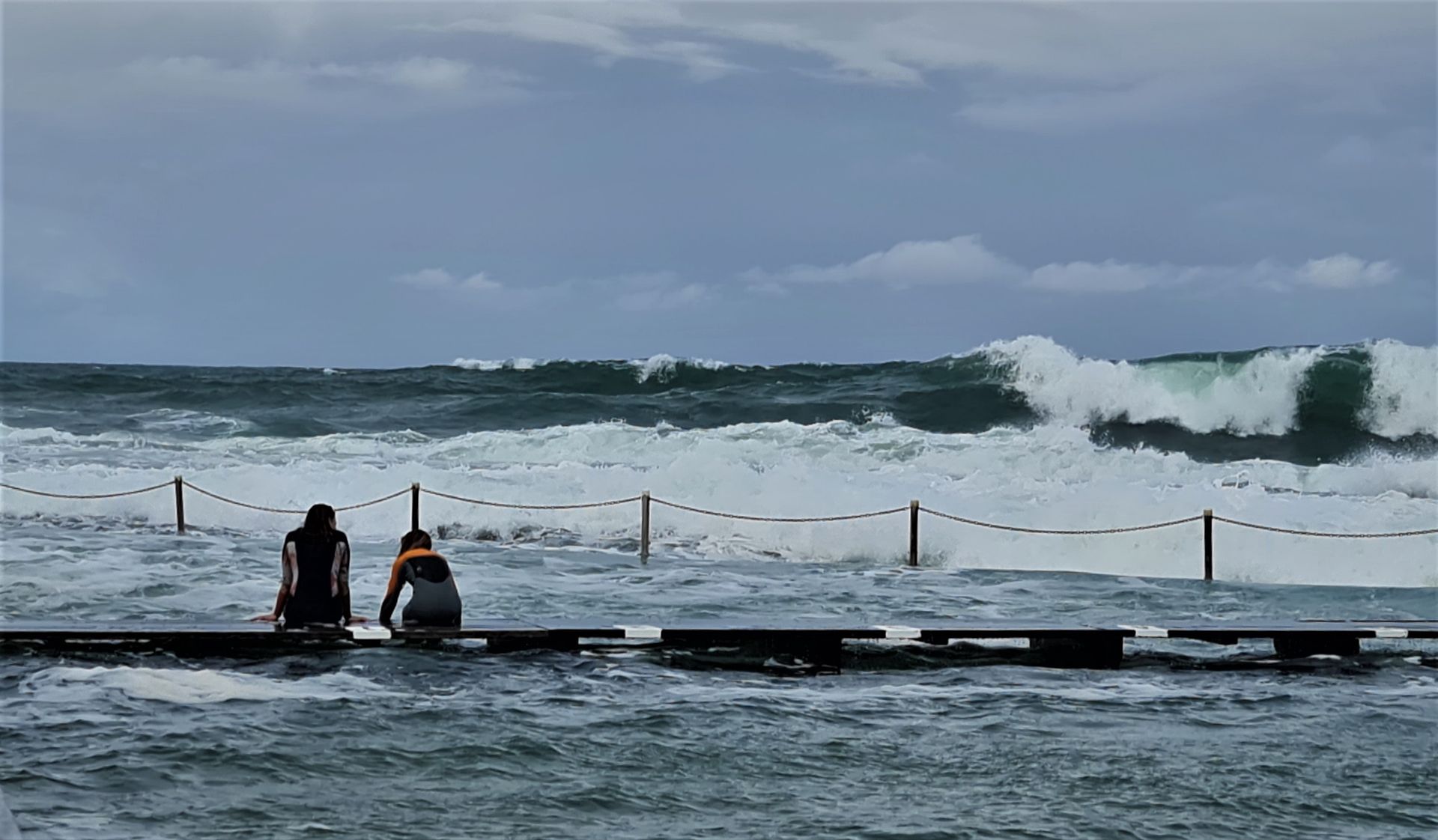 Narrabeen Rock Pool July 4th, 2022. Photo: Joe Mills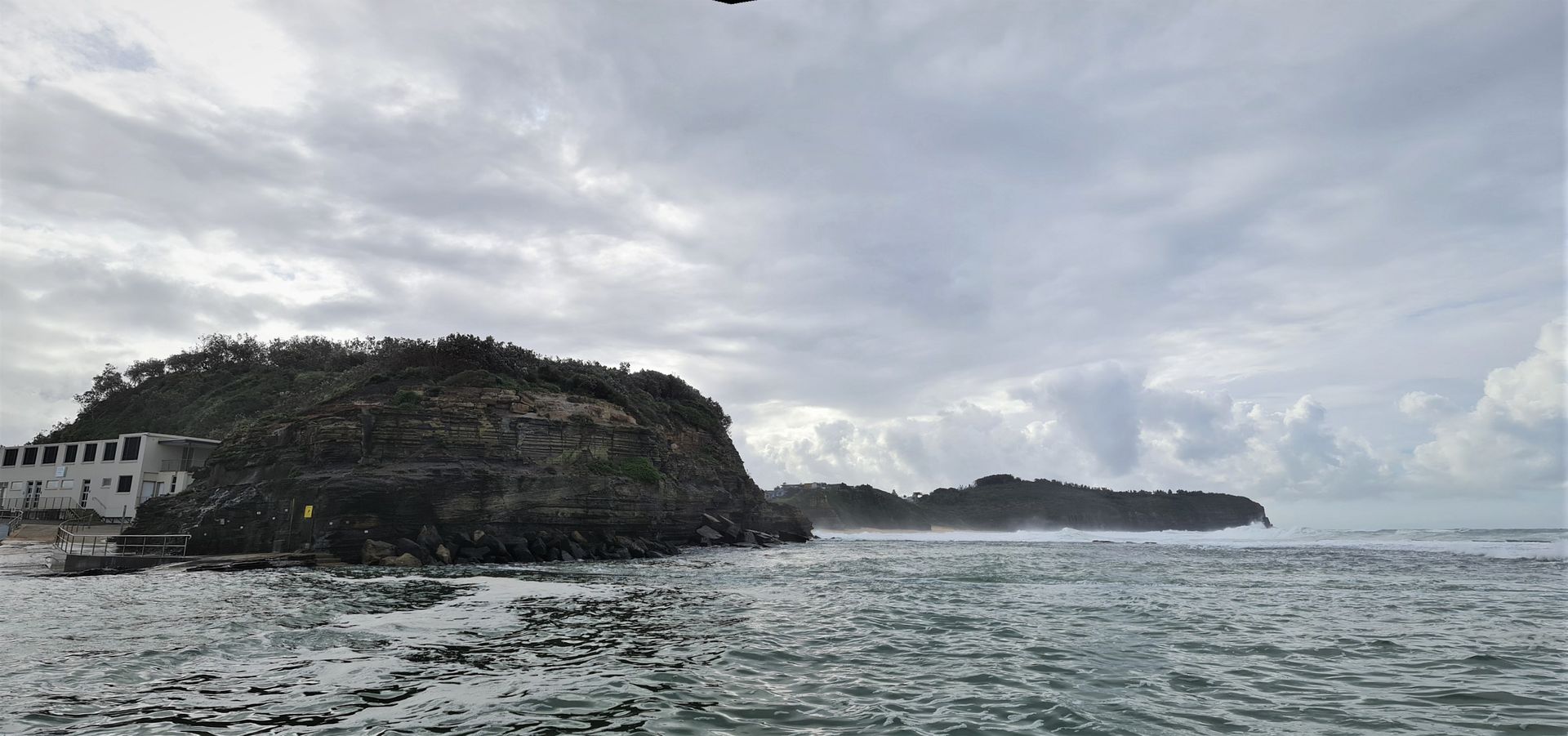 View North from North Narrabeen July 4th, 2022. Photo: Joe Mills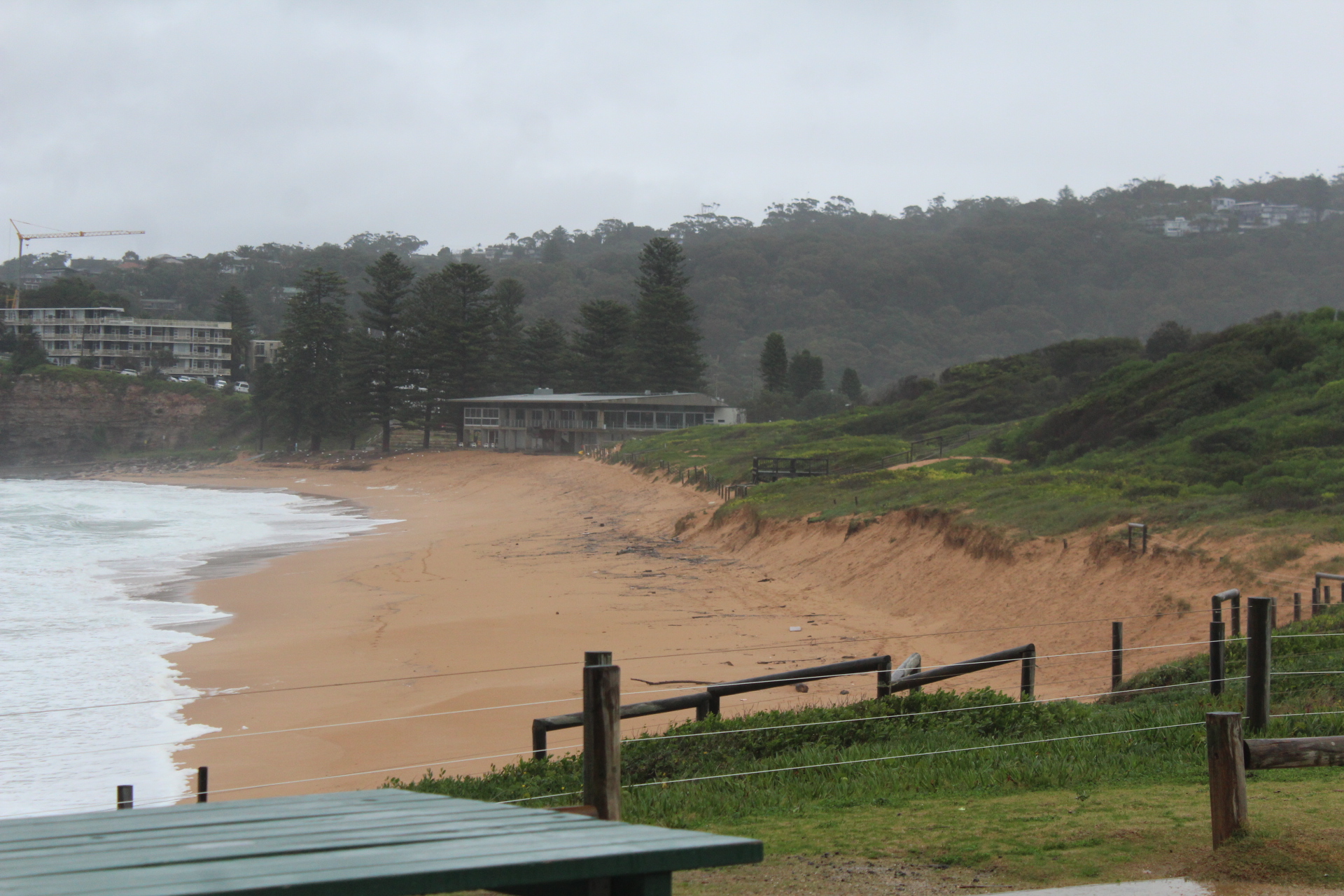 Avalon Beach, July 6th, 2022. Photo: A J Guesdon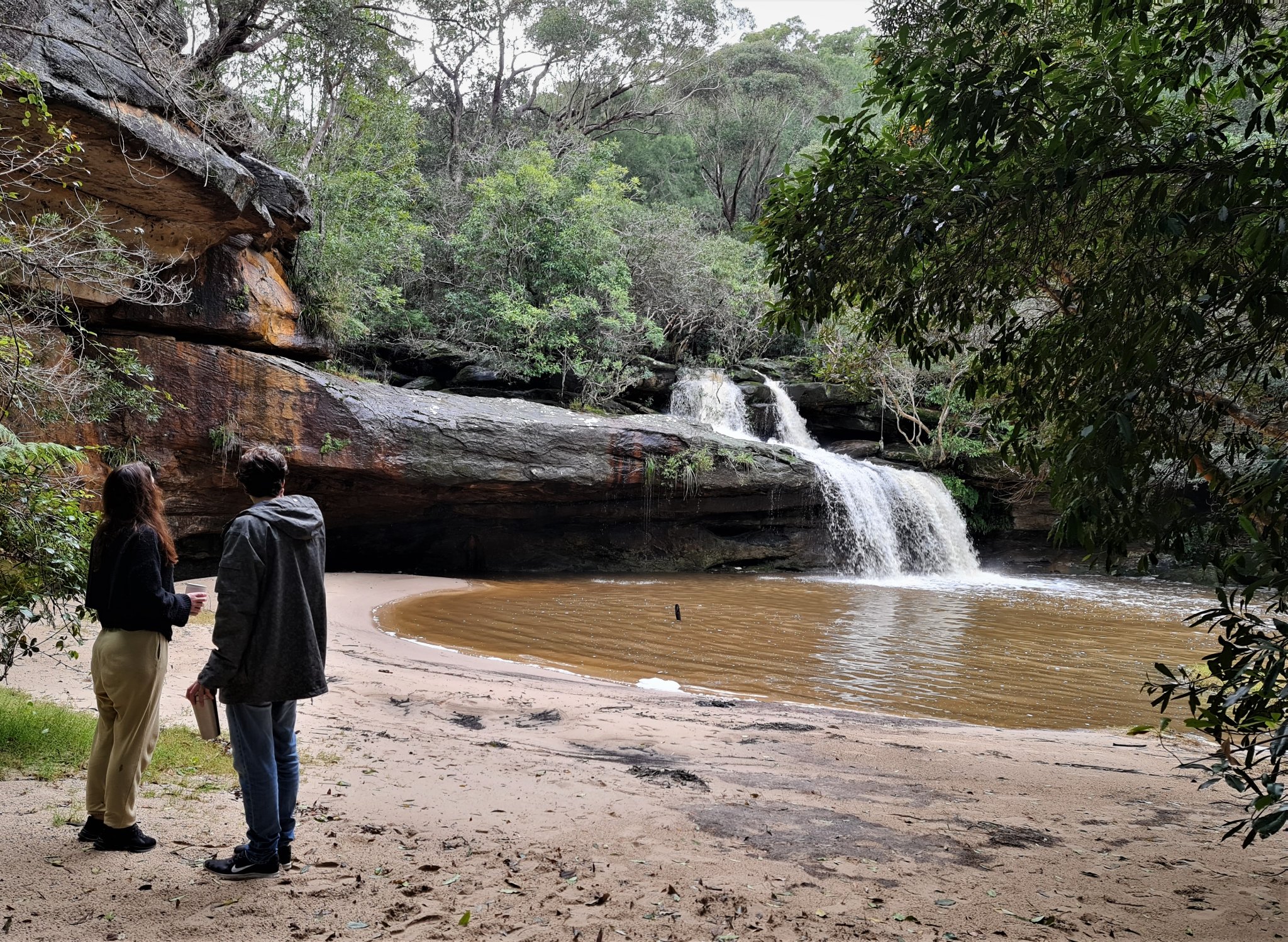 Irrawong Falls, Warriewood, July 8th, 2022. Photo: Joe Mills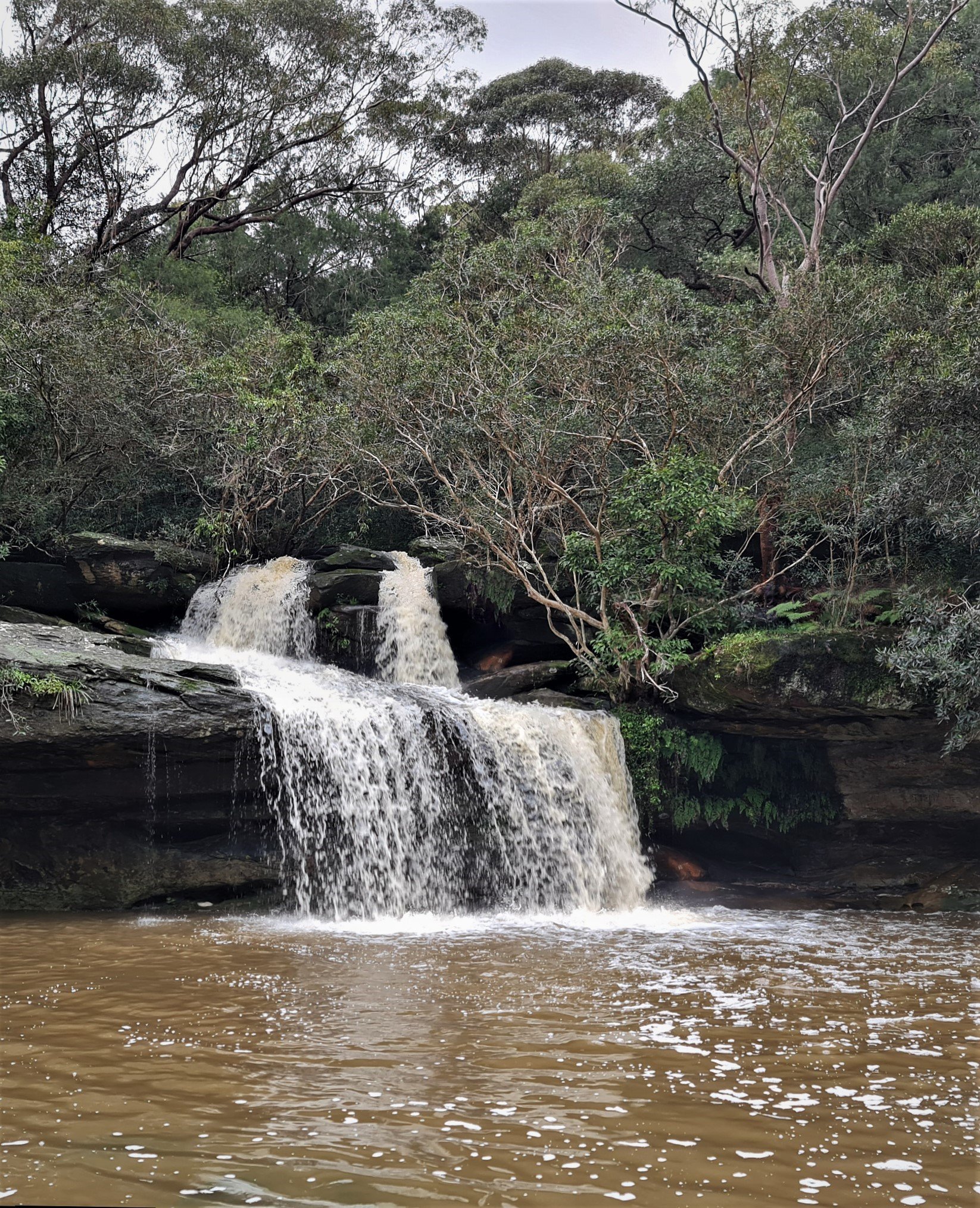 Irrawong Falls, Warriewood, July 8th, 2022. Photo: Joe Mills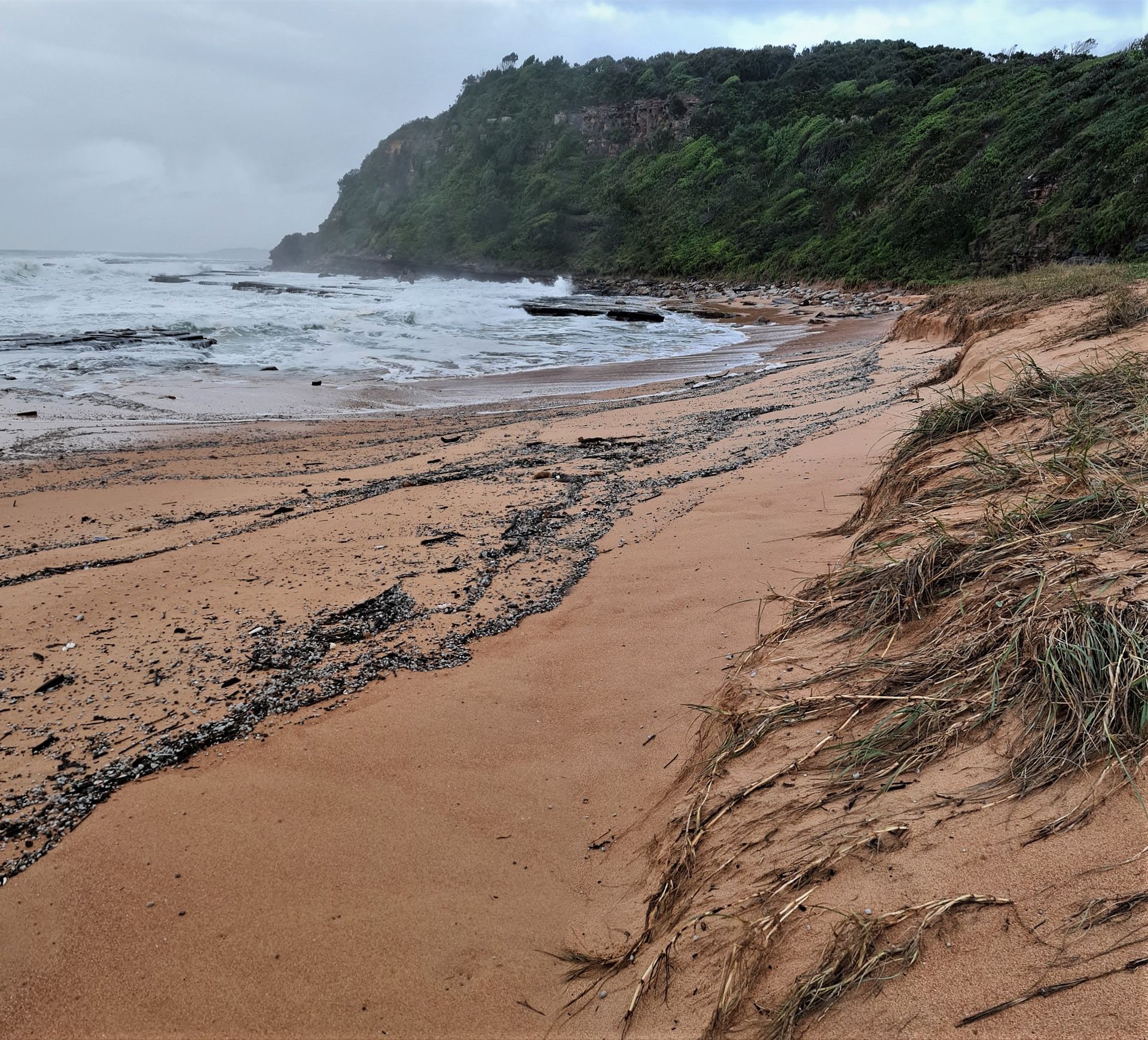 Erosion at Turimetta Beach, July 11th, 2022. Photo: Joe Mills
Erosion at Turimetta Beach, July 12th, 2022. Photo: Joe Mills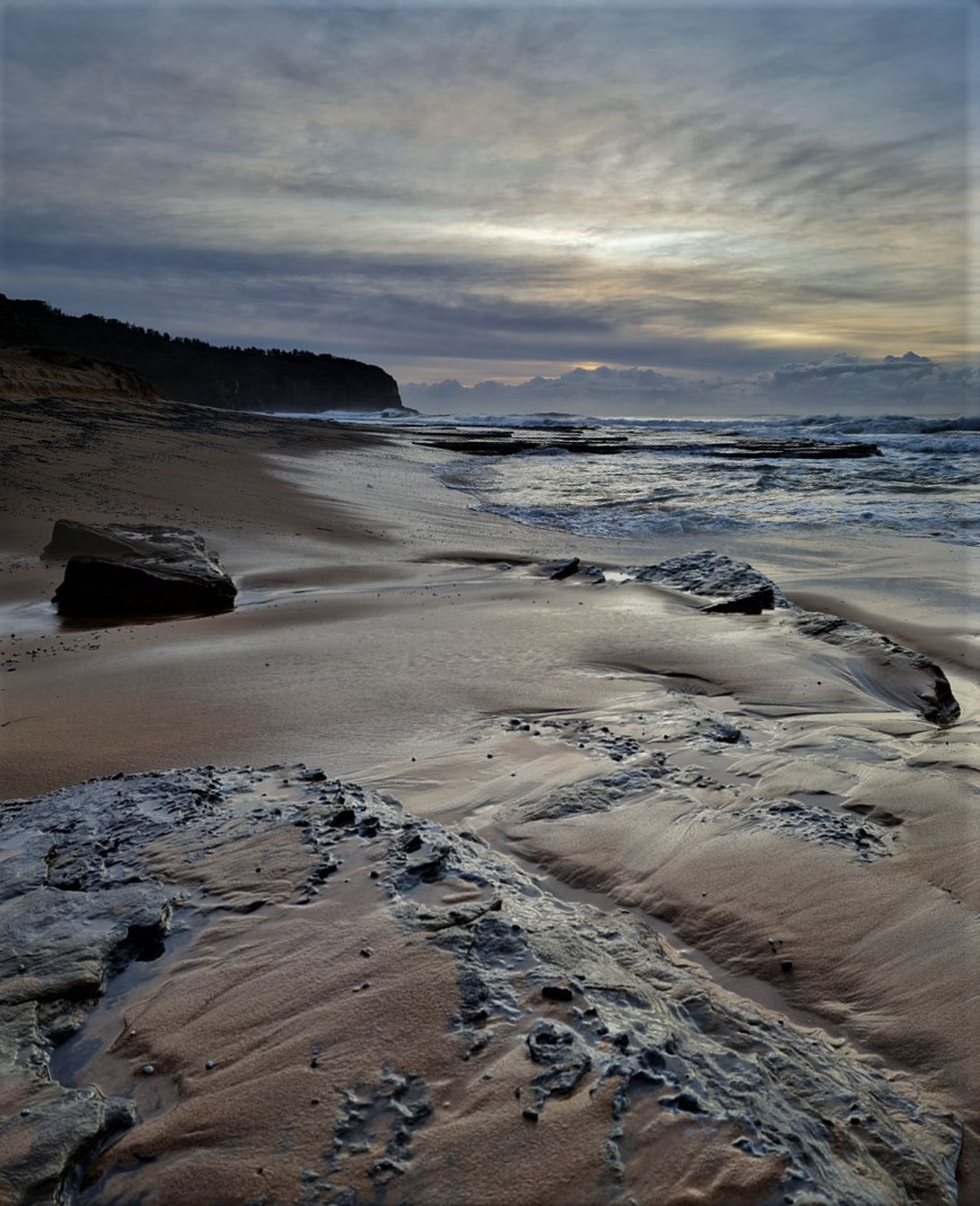 Turimetta Beach, July 12th, 2022. Photo: Joe Mills

COLLAROY - NARRABEEN EROSION
Published by Pittwater Pathways, July 10, 2022
10 July 2022 south to north flyby of Collaroy and Narrabeen beaches with special regard to the new seawall 10 July 2022. This video for study and reference.
Here is Angus Gordon's response to a question posed by a viewer: ''So erosion mitigation here is a work in progress. To my eye the results after this period of high seas range from reasonable to effective. Is this fair to say?''
Angus Gordon OAM:
''Erosion at the seawall location takes place when high tides (2m+) combined with waves of 5m+ approach from an easterly direction. This hasn't happened yet so the effectiveness and impact of the seawall has not been tested.
In 1967 high tides combined with waves from the ENE to produce major erosion at Flight Deck (photo 1). In the 1970s, including 1974 the wave direction was different and hence Flight Deck was untouched but Marquesas suffered erosion (photo 2). In 2016 again the wave approach direction was different so the 10 houses suffered erosion whereas both Flight Deck and Marquesas escaped relatively unharmed (photo 3). Also in 2016 while the tides were high the waves were not particularly severe. I don't know much about the conditions in the 1920s or 1940s (photos 4 and 5) but suspect high tides and waves from different directions.
Why are the wave directions so important? Well there are offshore reefs which act like lenses to focus the waves on different sections of the beach depending on the waves deepwater approach direction. Figure 6 shows the complex reef pattern offshore and helps explain why different parts of the embayment suffer very different results depending on offshore wave approach, and wave period.
But regardless, unless there are high water levels as well (spring tides and storm surges) then the erosion is relatively modest, even with significant wave action. This has been the case since the vertical wall was constructed and so nothing meaningful can be concluded at this stage. Interestingly the escarpment to the north of the wall tells us that the wave direction was causing the reefs to focus erosion to this vicinity rather than where the wall is.
Given the relatively moderate conditions recently I think people should be somewhat concerned at the amount of erosion that did take place and the fact that 3 times since the wall was constructed there were times when it was not safe to walk along the beach in front of the wall at high tide (from my own personal observation). So, if we get another 1974 type event, or even the much lesser 2016 event, I think people will be alarmed at the outcome (based on historical evidence and a real understanding of how the embayment works….the importance of the reef layout).
Happy to discuss further but, coastal science is complicated and it is easy to underestimate the situation through observation of non critical events.''