October 24 - 30, 2021: Issue 515

John 'Allships' Alldritt - The Barefoot Legend Of Pittwater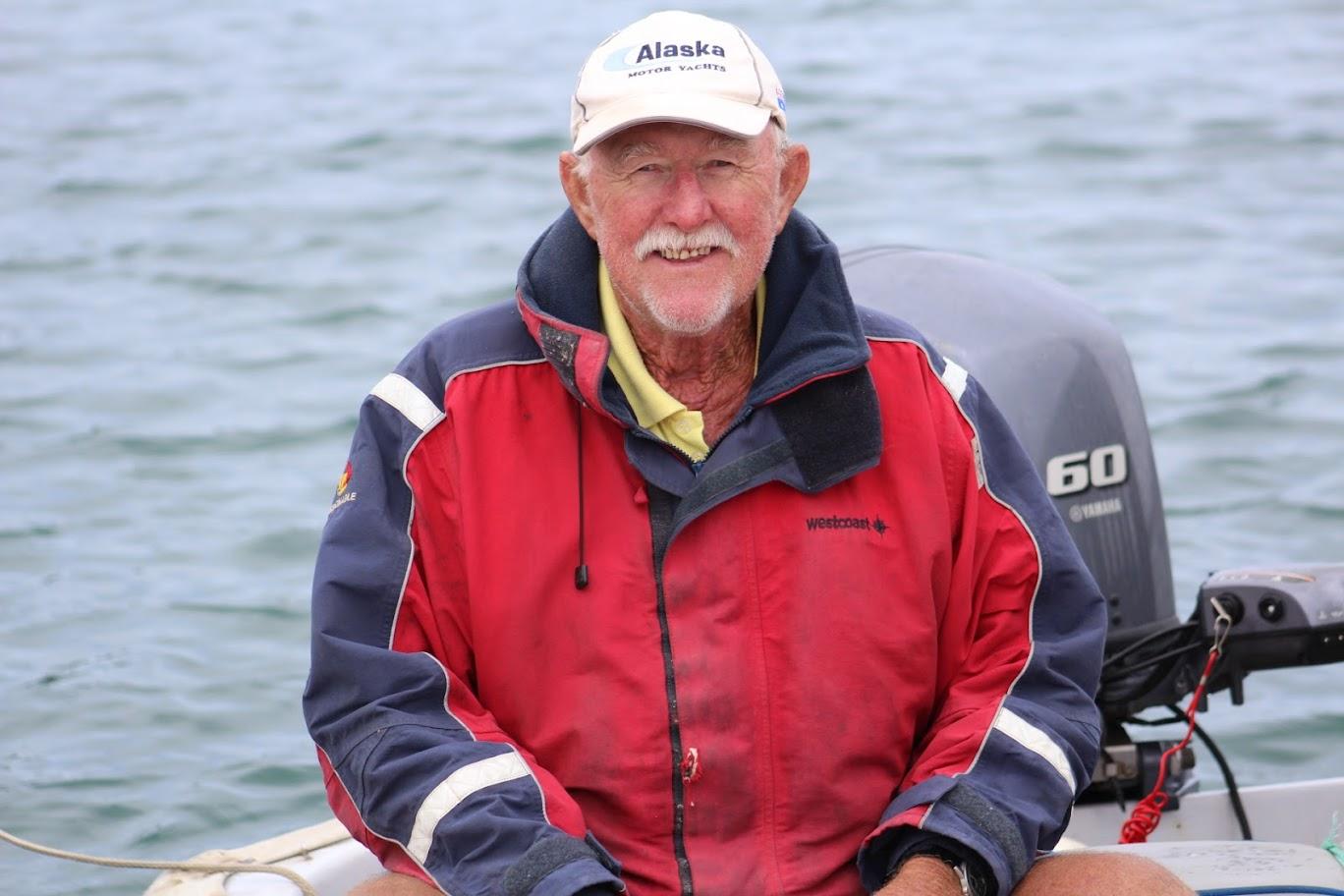 John Reginald Alldritt, February 2nd, 1946 - October 9, 2021, was the great-great grandson of Captain John Alldritt, 1796-1875. Captain John Alldritt married Anna Mabella Jemima (born Northey) in 1827.

ALLDRITT.—December 12, at his residence, Ashby-de-la-Zouch, Leicestershire, England, John Alldritt, Esq., late Captain, Madras Artillery, H.E.I.C.S., in his 80th year. Family Notices (1876, February 24). The Sydney Morning Herald (NSW : 1842 - 1954), p. 1. Retrieved from http://nla.gov.au/nla.news-article13369391

Their son, Francis Knight Northey Alldritt 1866–1922, born in Chennai (Madras), Tamil Nadu, India married Jane (nee Knight) and they had four children; Anna Maybella Knight Alldritt (later Harkness) 1862–1946, William Cosmo Knight Northey Alldritt 1864–1941, Francis Knight Northey Alldritt 1866–1922, and Arthur Gregory Northey Alldritt 1873–1875, all born in Sydney.

Births. ALLDRITT—April 29th, at 31, Lower Fort-street, the residence of W. H. Hopkins, Esq., the wife of F. Northey Alldritt, of a son. Family Notices (1864, May 14). Sydney Mail (NSW : 1860 - 1871), p. 12. Retrieved from http://nla.gov.au/nla.news-article166655812
William Cosmo Knight Northey Alldritt, John R. Alldritt's great-grandfather, had five children Gladys Muriel 1888 - , Francis (known as Frank) Reginald Alldritt 1891–1952, William Francis Northey Alldritt 1884–1936 and Dora Mabel Alldritt 1886–1886, and Irene M 1900-. The first four children's' mother was Ada Margaret (nee Irvine) - married 1884.

Gladys would marry the eldest Bulfin boy, of the Newport Hotel and the first Pittwater Regatta of January 2nd, 1888. William Bulfin was born in Ireland and came to Australia on the Racehorse in 1866. He took the lease on the Newport Hotel on February 24th, 1887.:
BULFIN- ALLDRITT -April 29, at St, Michael's Church, Flinders-street, by the Rev. F. Elder, William George, eldest son of Mrs. A. C. and the late William Bulfin of Newport, to Gladys Muriel, eldest daughter of W. C. Alldritt, Esq., Belmore- road, Coogee. Family Notices (1915, May 15). The Sydney Morning Herald (NSW : 1842 - 1954), p. 12. Retrieved from http://nla.gov.au/nla.news-article15580737
William George Bulfin ran the University Hotel, Glebe. He passed away at his residence Talofa, McDonald Street, Cronulla, on December 4th, 1948, survived by Gladys and their daughter Judy.
William Francis Northey Alldritt, John R.'s grandfather, married Johanna May Ella in 1912. His father William Northey Alldritt was born in January 5th 1913 and a daughter, also named Gladys Muriel, would be born in 1914.

William Francis Northey Alldritt passed away in 1936, aged just 51. He had worked as a Bookmaker, or Commission Agent as they were then called, as did his father and brother Francis. The Alldritts were renowned on Sydney and Melbourne track meets and also known for their generosity for those who needed a hand. Some reports in the newspapers of those times also show they liked to go fishing.

His son, William Northey Alldritt, worked as a wool-presser prior to serving in World War II, enlisting on July 12th, 1940, becoming a Lance Corporal and a Sergeant by the end of his Service. Recurrent asthma meant he was relegated to onshore duties after serving overseas for almost a year. His War Records, courtesy of the Australian National Archives, provides his enlistment photo and describes him as having auburn hair, green eyes, and being well over 6 and a half feet tall.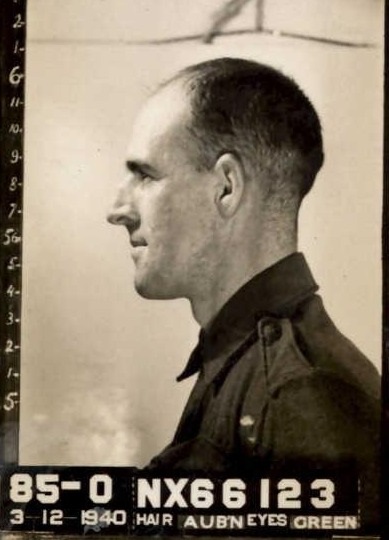 Sergeant W N Alldritt became engaged in June 1943, marrying later that year:

ALLDRITT-STUBBS.—The Engagement is announced of Doris, second daughter of Mr. and Mrs. J. A. Stubbs, of Strathfield, to William Northey (A.I.F.), only son of the late Mr. W. F. and Mrs. May Alldritt, of Coogee. Family Notices (1942, June 27). The Sydney Morning Herald (NSW : 1842 - 1954), p. 18. Retrieved from http://nla.gov.au/nla.news-article17823134
MARRIAGES. ALLDRITT—STUBBS.—November 21, 1942, at St. Thomas' Church, Enfield, by Rev. F. A. S. Boyden, Doris, second daughter of the late J. A. Stubbs and Mrs. M. L. Stubbs, of Strathfield, to Sgt. W. M. Alldritt (A.I.F.), only son of the late W. F. Alldritt and Mrs. May Alldritt, of Coogee. Family Notices (1943, January 23). The Sydney Morning Herald (NSW : 1842 - 1954), p. 16. Retrieved from http://nla.gov.au/nla.news-article17834275
In 1945 a son 'Bill' was born, followed a year later by John:
ALLDRITT (nee Stubbs).-February 14, at King George V Memorial Hospital, to Doris, wife of William Alldritt, Coogee-a son (William Francis). Family Notices (1945, February 17). The Sydney Morning Herald (NSW : 1842 - 1954), p. 24. Retrieved from http://nla.gov.au/nla.news-article27927811
ALLDRITT.—February 2, at King George V. to Mr. and Mrs. W. N. Alldritt— a son (John Reginald). Family Notices (1946, February 23). The Sydney Morning Herald (NSW : 1842 - 1954), p. 30. Retrieved from http://nla.gov.au/nla.news-article27917222
The newlyweds-new parents family home then was at 41 Melody Street, Coogee. They would later (1970's) live in Regatta Road, Five Dock.
In 1926 the Alldritt family had built a home at Coasters Retreat, the second house built there, according to local anecdotes.
In 2012 John said:
''I started out as an electrician – x-ray equipment, then became a commercial fisherman. This was 1963. I was born on the water – my parents had a holiday house at Coaster's Retreat – it was the family place we'd had since 1926. I lived over there for 42 years.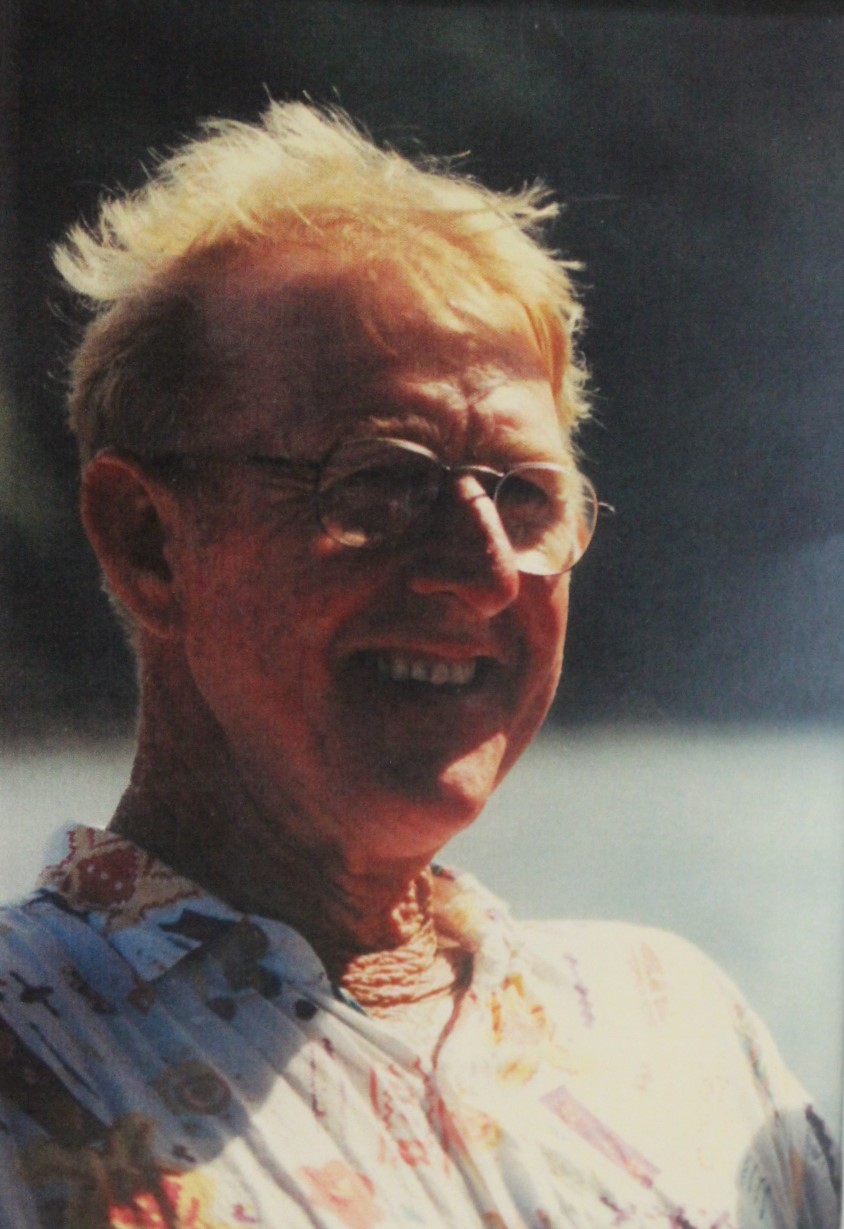 John Alldritt - younger days, Alldritt family photo
'Pittwater waters were full of whiting, bream, flathead, jewfish and yellowtail. I remember talking to an older than me bloke who'd lived at Clareville for 70 years who said Pittwater was a breeding ground for schnapper, when I told him there were still snapper around he said - "they are only red bream - what I'm saying to you is that Pittwater is their breeding ground and we often used to catch snapper of over 20 lb even after the War (WWII)."
When the Hawkesbury River flooded in 1987, dam water was released, polluting the river and the water temperature dropped in Pittwater and so did fish numbers.
It took a decade for stocks to return. Then, in 2002, the State Government offered to buy back commercial licences. I didn't go until around 2016.''
John's boat was called the 'Aspro' and she was always moored just out from The Basin: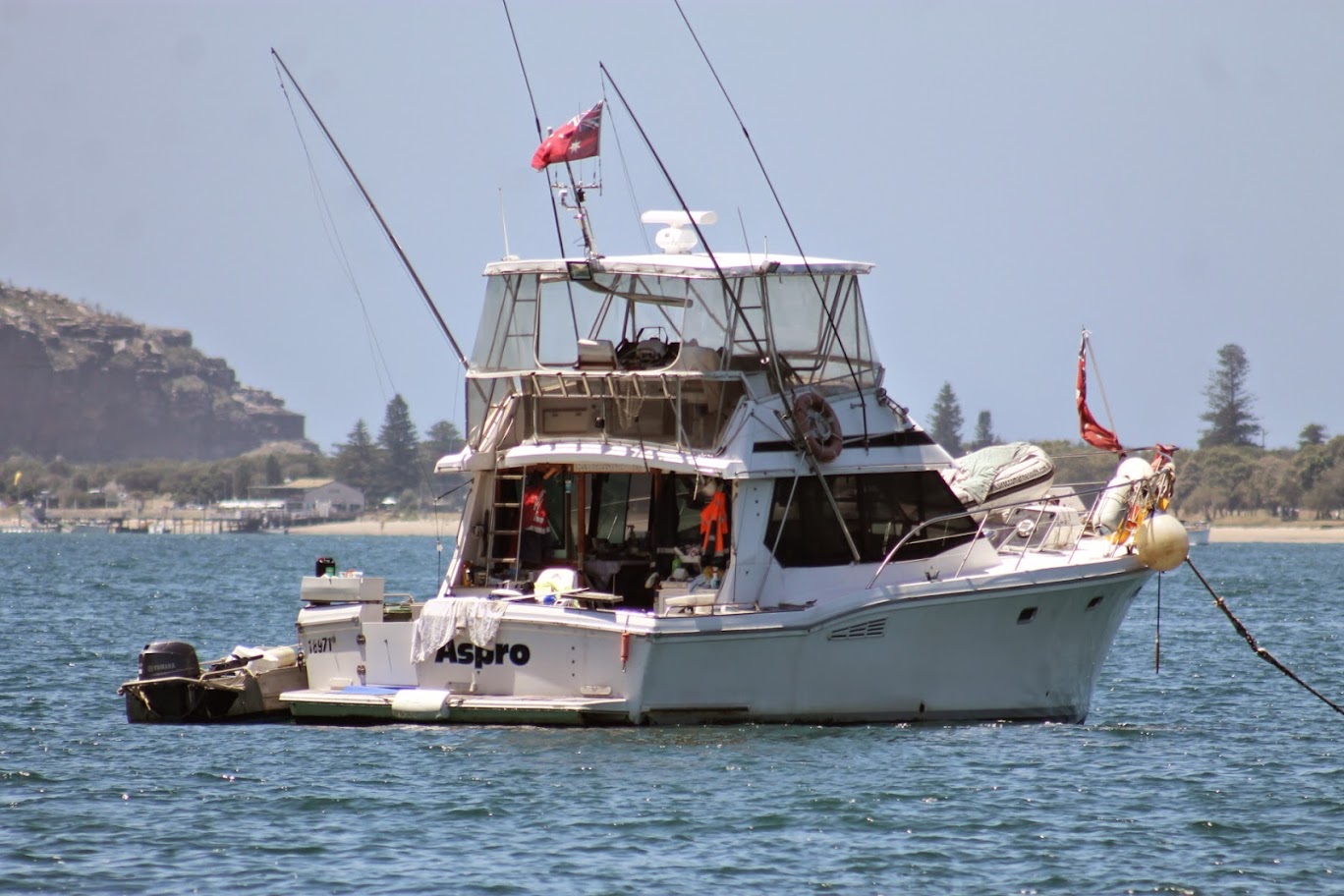 John Alldritt on Pittwater 'Water Incidents': the most interesting is probably Chick Witchard went out by himself when a boat broke off its mooring in a howling sea and managed to get a rope on board and tow it to safety. He was in the Modern Boating magazine at that stage.
I've seen boats burn – I've put burning boats out. Me and Carl Gonsalves got a thing from the Police for putting a boat out once. This was a cruiser on a mooring in The Basin – the bloke had a jetsun running on the deck which filled up with fuel, caught on fire, ended up burning the mooring line and floating through all the other boats. We grabbed an anchor with a chain on it, I threw it into there, and we towed it up and put it on the little beach over there.
I knew Carl all his life, he's younger then me; I'm Franks age. Frank was the father of Frank and Carl – Mary lived in the house there. Carl Gonsalves was very skinny as a kid.
The Palm Beach RSL started in the fisherman's coolroom down at Gonsalves Boatshed. The only thing I remember about then is Sunday nights when we'd get on the booze before my parents drove home and a bloke used to take his glass eye out and opened bottles with his eye socket.
I remember a house opposite where the grog shop is now and a bloke who used to have a horse in there. ''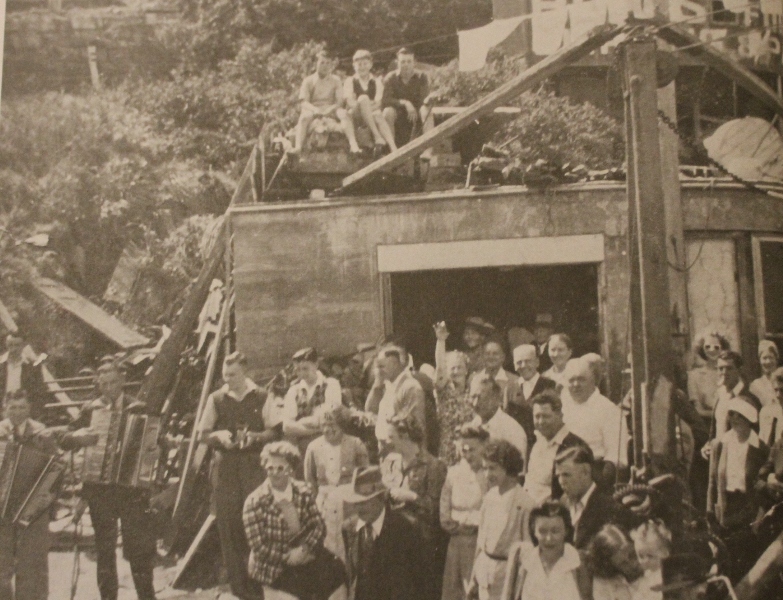 Tom Gilbert (in middle) atop Carl Gow's/Gonsalves Boatshed, 1949. Annual fundraisers were held in the park near the ferry wharf to raise funds to support the Randwick Hospital with the Carl Gow/Gonsalves Boatshed put into use as the 'Beer House'. This became an annual event: HOSPITAL BENEFIT AT PALM BEACH. The Randwick Auxiliary Hospital will benefit from a deep sea fishing and sporting day at Palm Beach tomorrow. Professional fishermen operating from Palm Beach and private owners are providing the trawlers. HOSPITAL BENEFIT AT PALM BEACH. (1950, March 18). The Sydney Morning Herald (NSW : 1842 - 1954), p. 5. Retrieved from http://nla.gov.au/nla.news-article27575067
The Gow-Gonsalves Boatshed was a refuge for all the local men who had served in this conflict. Carl Gow had served in WWI.
On October 15th 2021 the Pittwater community said farewell to our mate John Alldritt who passed away on his boat 'Aspro' on the 9th of October, 2021. His funeral was conducted by Peninsular Funerals (Mr. Chris Lee) at Palm Beach RSL club.
For those that missed the funeral because of Covid safety rules, you can view the entire service on YouTube at the John Alldritt link.
Many stories were told about the 'Barefoot Legend of Pittwater'.
Thanks to the generosity of John's children Beck (Rebecca) and Christopher (Stuffer) these Tributes, Tall Tales and True Reckonings add more to the legend of John 'Allships' Alldritt and have been collected here, along with his own words.
John Reginald Alldritt
Son of William and May
Husband of Pam, beloved wife (dec.).

Survived by Rebecca, Chris, two grandchildren Charlie and Henry
Brother Bill, sister in law Mim and two nieces, Penny and Pease
Tributes
Bill Alldritt:
Last Monday I sat down to write a Eulogy and I realised that it wasn't what he did or how he did things, but that he is now gone. I've seen a lot of death, our parents and others, and he is going to be very much missed. Thank you all very much.
Rebecca Alldritt:
Where do you start with a man like Allshitt? I've written this tribute numerous times now and have lost sleep thinking of all the things I'd like to say, and all the things I can't say, because I'm a polite lady and I don't swear.
I'd like to talk about dad as he was when I was growing up – he was a great dad, he was tough, real tough, but he was fair. He always included us; Stuffy and I were always welcome on whatever adventure or task he was on, always, no matter the day or hour of day or night. He was a fantastic dad.
But things changed, life changes us and life changed him. Our relationship wasn't perfect and Stuffy's father wasn't the perfect man or a perfect father, but he was a perfect father for us, and he did parenting his way.
Alright, enough emotional bullshit about Allshitt – let's get onto a story about the old goat.
I bet everyone here has been told, at least once, that you're doing something wrong, by him – I mean, he was an expert on everything.
When his first grandson Charlie was born he came to the hospital bringing with him his mum. He was so proud holding Charlie for the first time and you will see in one of the photos the tears running off his giant Alldritt nose as he looks down at Charlie in wonder.
One day when he visited I was really struggling to feed Charlie and was an emotional mess. Poor little Charlie was crying in hunger.
So what does Allshitt do? Well, he does what he did best – he marches out to the nurses station and tells them in a very quiet deaf voice that he knows better. That he has spent months and months in hospitals and that he knows what to do. He knows how to breastfeed and what they should be doing to help me.
Yep; they were doing it wrong.
FFS – breastfeeding, honestly! No word of a lie – he told the nurses just how to teach me to breastfeed a child.
Allshitt was proud of both his grandsons and he cried when I told him Henry's middle name was Christopher, named after his favourite child. He said Pam would have loved that name, and she would have.
He was a unique man, and he was a unique dad, and Chris and I were lucky to have him.
He lived a tough but fabulous life and lived it in the opposite way anyone told him to live it – always his way.
To the Stuffer and I his passing comes in the form of a comfort, as I'm sure it does to all those who knew the old Allshitt, the one with Pam, and the one before his brain injury. We are all finally able to say goodbye to the man he was, the father he was, the friend he was, and we are able to let him rest, knowing that he is back with his beloved Pam, our mum, who he so greatly missed for 26 years.
So let's not be sad. Today let's raise a glass to him, to them, and to the reunion they finally have.
In the words of the silly old prick himself, who is now having the time of his life, let's live this day to the fullest because you know what he would say if we didn't; 'you're doing it wrong'.
Christopher Alldritt:
In the last few days I've been trying to think of what to say here, the best way to describe dad. The only word that came to mind was 'stubborn.
But his willingness to help anyone in need, and give them advice whether they needed it or not. He would give you the shirt off his back, the last dollar in his pocket, even if you'd just met him for the first time.
He would assist the Water Police on many occasions and was a local character whop gained a reputation in Pittwater.
To describe him properly needs to be done in two stages – early life as a husband and father, and these are the times that I want to remember.
Then there was the time when his wife and our mother passed away in December 1995. I think part of him gave up on life that day, and he was never the same.
A drunken fool in the Palm Beach wharf carpark in 2001 ended with him in hospital for three months, two of which he spent in a coma. His stubbornness kicked in and he was soon up and about telling the doctors and nurses how to do their job properly.
I'll never forget him saying 'you're doing it wrong' to anyone who was tying up their boat, and his uncanny ability to pick the worst possible weather to take a boat up or down the coast.
He certainly lived life his way.
May he now rest, with mum, in peace.
Brent Taylor:
For all of you who don't know me; I'm Brent Taylor, Scotland Island way.
Where do you start?; Chris, Bec, you have lost a legend of a man.
I met Johnny late in his life, ten years or so ago when I was diving and we started working together. Yeah, once again, I was doing it wrong.
But his encouragement and support through life has been really good; he supported me with the business, and buying the barge, through lots of things.
I'm not much for speeches, but I've written a few things down.
I'd start by saying it's way too early for you to go – he's actually meant to be working with me tomorrow, so it's quite an inconvenience being here today, and him not (going to show up).
We used to laugh and play that he was my illegitimate father – I'd ask him if he knew my mother Shauna and where he was in 1979, it's been a game.
He's always been there for us, as for all of you. He was always there to help anyone, whether he knows you or not, he was a bit of a local legend.
Fish markets; I don't know if anyone has ever been in a car with John, but if you haven't – it's one of the scariest things in life you could do. I'm actually surprised he didn't become a statistic earlier. We used to do early morning runs out to the fish markets and he'd try and break his own record every time; red lights, cyclists, nothing could stop him.
I know that the men at the fish markets are very sad to hear of his loss; he'd be out there at 4.30 in the morning saying g'day and buying them all a coffee, along with telling them what to do.
One recent memory of John I'd like to share underlines how stubborn he was. We were pushing the barge down the bay to Rowland Reserve and in the channel, going past Royal Prince Alfred Yacht Club. I asked John several times to alter course to port to which he replied that he'd been driving barges for 40 years and I didn't need to tell him what to do. After several more attempts I ended up swearing, using the f-word, and we altered course to starboard, just missing the starboard mark by a few inches. We barely missed owning that marker that day.
When John and I used to argue, the secret word was 'Pam'.
If you ever mentioned Pam it put him in a different place – he'd become the mellow old fool instead of the angry old fool.
Anyway; we're all 'doing it wrong'.
We're going to miss him – he really can't be replaced out here on the bay. The way he has helped so many people in different industries in the area, there's going to be a big hole, a big loss – whether he's towing people up and down, or running fuel, taking people to boats or buying prawns – he was just such an everyday legend here on the bay and the bay will never be the same.
Cheers Johnny. Thank you all.
John Oliver (Ollie) and Brian Friend (Friendly):
Ollie: Before we start I'd like to state, as President of the Directors (of Palm Beach RSL/Club Palm Beach), there's a few things we've got to clear up. He was a vey naughty boy here in the club some time ago, like we've all been naughty in this club, and he was banned. So, I'm unsure whether he should be in here. Although, it's a bit hard to ask him to leave now. (laughter)
Friendly: well, you're a Director aren't you? We better settle it. Put your hands up if you want him to stay. Can Allshitt stay in the club?
(All present raise their hand – many 'aye's.)
Ollie: ok then. I've known John for about 45 years, and during that 45 years I've been doing it wrong – for 45 years.
But as Friendly no doubt is about to say, he had a heart of gold, would help anyone in trouble, on the bay, anywhere. You called him up, and he was there.
I have great memories of John and Pam and over the years we had great fun together. I found he was a very very knowledgeable man, bad seas, outboard motors – he knew them, he knew a lot.
He picked me up one day and we went over to The Basin and up into the bush and he took bark off this tree. I said 'what are you going to do with his Allships?' he said 'I'm going to boil it up and put the fish net and all the ropes in it so they don't rot.'
I mean, who would think of that – who would know that – you get this gum out of this bark, boil it up and use it to save the ropes and nets – they didn't rot, so he knew what he was doing.
He was like a spare motor himself. When he went to sea, even though he'd go south when the wind was blowing south, he liked to really rough it, it would be like taking a spare outboard motor; he could fix anything, electrically, mechanically, he'd tie it up with a bit of string or wire, some gaffa tape, and he'd keep the thing going and off we'd go again – he was just fantastic. He reminded me of that John Williamson songline from 'True Blue';
Hey True Blue, can you bear the load
Will you tie it up with wire
Just to keep the show on the road
He was just one of those guys.
The problem is he'd leave it the way it was and he wouldn't put it back to solvent until it shit itself again, and then he'd tie it up again – keep it running for ages.
I'll hand over to you for a bit Brian.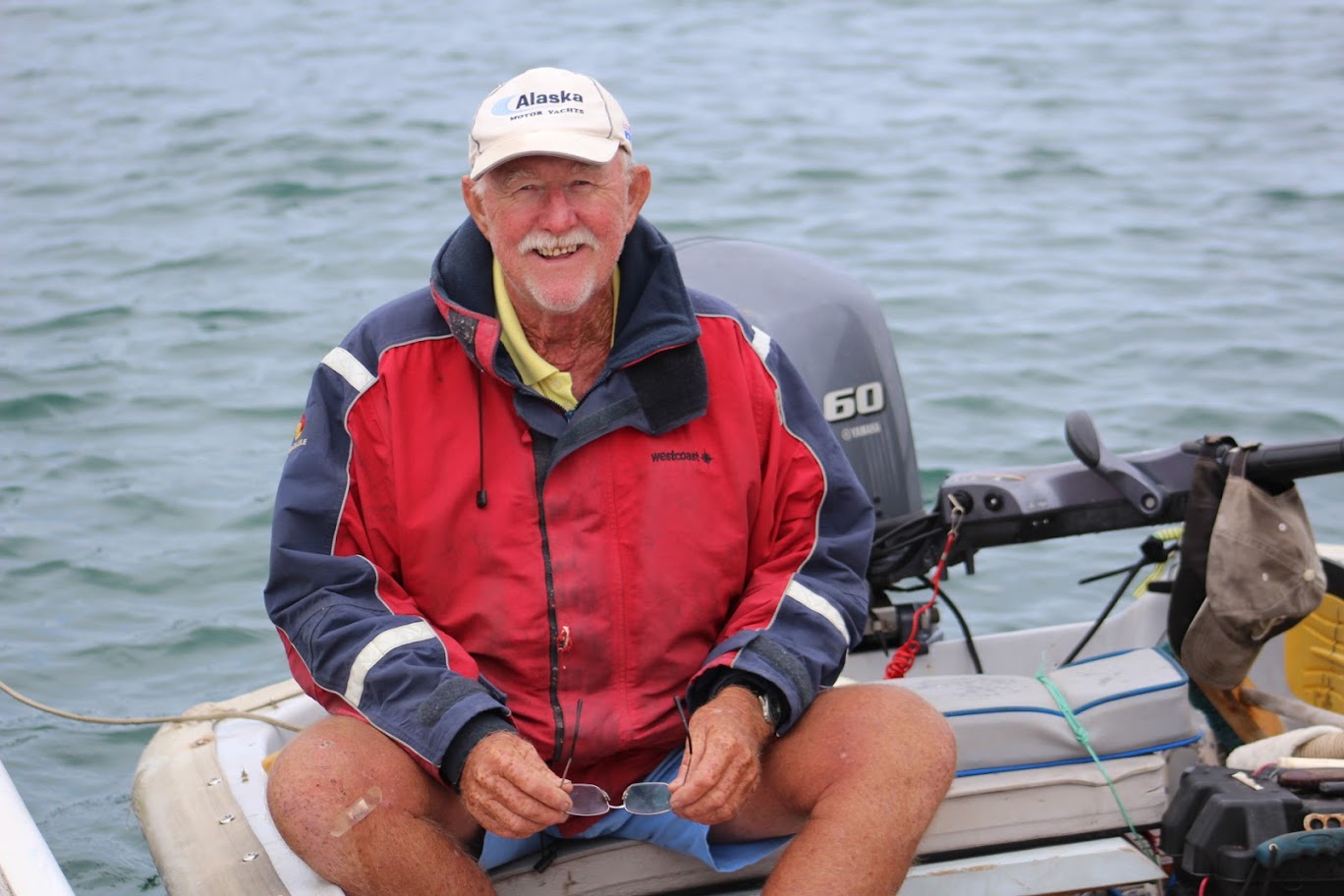 Friendly: I sat down at Russell's boatshed the other day and did a lot of writing and tried to put it into perspective as to what brother Allships was like, which is quite hard because if you don't know him, you wouldn't believe half the stories. Anyway I'll start.
I first met John Alldritt in the 1970's when I was working with Her Majesty's Water Police, Broken Bay. In those days Pittwater was a peaceful place to enjoy boating. Quite often we went out on the launch and were told by our boss Buster Brown not to sit on our bums but to go forth and make acquaintances with the people who use this wonderful waterway. By this he meant boatsheds, Volunteer Rescue volunteers, skippers, The Basin Ranger, but that this did not include the Royal Prince Alfred Yacht Club, the Royal Motor Yacht Club or the Pittwater Aquatic Club, who were purveyors of alcohol. This soon went by the wayside and was a nice little break from our strenuous duties.
When conditions became bleak, and storms would appear on the horizon, it became a fulltime job to attend and complete the cries for help as the Broken Bay area is four and a half ties the size of Sydney Harbour. This is when we found out who our friends in the professional Marine Rescue and among the local Mariner Base were.
Welcome to the three musketeers of Pittwater; John Alldritt, Carl Gonsalves, R.I.P., and John Oliver.
These three legends were like our right arm, and jumped into action whenever we needed a hand. Don McKay owned the Palm Beach Ferries but then he sold to Peter Verrills, and this became another string in our bow, so to speak. We also had Marina Base with Barry Kirkhin, with Derek Barnard, the VCP at Newport and the Coast Guard at Cottage Point. Ricky McBuhl and his men down there at the MSB and Lindsay Wellings and his crew at Palm Beach Marine. This is just to give you some idea as to how much we valued these wonderful people, and that man especially.
Personal description – this is the hardest part; rough as guts, went hard, very knowledgeable in everything that affects people and their welfare, and, a complete know-all.
Did you know that John was part of the team that installed x-ray machines at the Royal North shore Hospital? This is part of the skills that the man maintained throughout his life. You can imagine him putting in x-ray machines and getting told by this bloke with no shoes that you're doing it wrong.
Why did he turn from Electrical Engineer to Professional Fisherman? We don't know -it's got a lot of people stumped. But he did, and he made a living out of it.
Home sweet home was Coasters' Retreat, and the love of his life was his wife Pammy who presented him with Christopher and Rebecca, who are here today, mourning the loss of their father.
To share some of the background, not all of it as we'd still be here next Friday, of some of his achievements and misadventures, the man himself was known as the Barefoot Legend of Pittwater. He'd give the shirt off his back, his right arm or last dollar to anyone. I was going to say last beer, but there were some things he would not part with.
He would go out in any conditions to help his fellow man and wouldn't take any remuneration for it. He'd often say; 'buy me a beer sometime'.
Water Police officers thought the world of John and knew whenever he turned up with his boat to assist in the rescue of a boat or a person that it would be his way, because he knew best.
I recall one incident where a cruiser was on fire in The Basin. The fire was approaching a gas tank on the deck of the cruiser and John and Carl turned up, threw an anchor over the bow of the boat as it was burning through the mooring line, and towed it out of there. At that time the camping area was full, people everywhere, boats all around, if it had drifted inshore it would have set alight other boats. John and Carl towed it around to Currawong – I have a photo of a helicopter and the Valiant turning up to put it out.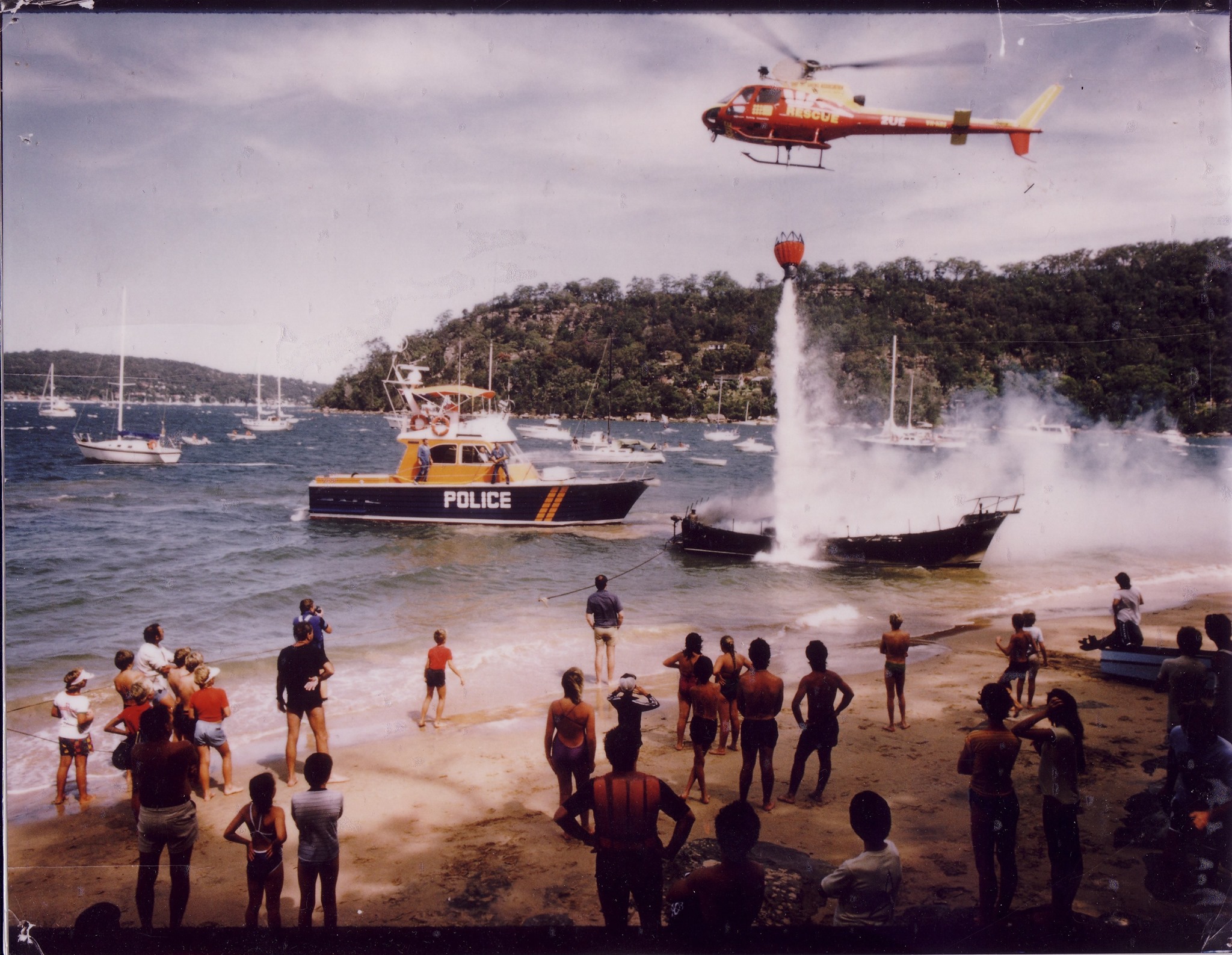 There was another – a little yacht on fire near his home wharf, Bennett's wharf. We were out in the Falcon, with a couple of guests on board, and we couldn't get close enough to this yacht on the mooring. Next thing Allshitt turns up and says 'I'll fix it for you.'
He pulled out this thumping great axe and said 'when it lifts up and down in the wash I'll punch a hole in the base, it'll sink down to the gunnels and put the fire out.'
His first hit was about this far from the top of the vessel, and then he hit below the water, and down she went.
John also rescued many vessels during the 1974 Sygna storm, just absolutely fantastic he was. Many a time you'd swear he was a copper because he was aboard one of our Police boats.
Ollie – you can help me with this one – the Yogi Bear sinking, November 1979.
Ollie: One night John called me up about 8 o'clock at night and said 'Col hasn't come back from fishing'. He normally did a shot out near Birchgrove Park but Col had a boat that was a prawn boat, not really a fish trawler, and there was a bit of a sou'easter blow on. Allships said, 'we've got to go look for them'. He said, 'throw your tin boat in' – I had a 15-footer then with a 70' on it - 'we'll go look for them'.
We went out to where Birchgrove Park was, which was a wreck in 60-70 metres, and we stopped every half-mile with a spotlight and yelled out for them; 'Col, Bob, where are you?'
It as getting more horrendous, the sea was getting up, we got right out to about 60 metres and we said 'maybe they did a shot somewhere else – or what else could be going on?'.
We'd spent about three hours out there so we turned around to come back in a rising sea, and went down in a following sea and there we smelt diesel. We said 'this is it'.
I turned the sounder on and we found it underwater, put a couple of markers on it - the Police were up near Maitland Bay looking, so we called them up; no mobile phones then, radios only. They came up and got radar marks on it. The divers dived on it the next day.
Without John coming and saying 'we've got to look for these guys' we wouldn't have gone out there – it was just so horrendous.
Then the whole of Pittwater got involved in it, Ollie diving, Pete Verrills and more – everyone got involved in getting this boat up from about 120 feet of water and getting it back in and fixed up to sell.
Johnny Alldritt was the man behind the whole thing; looking for it with me and then getting it back to the surface (for the family).
He was around for and up for everything.
Friendly: yes; I actually found one of the bodies over at Tallows' Beach about a week later. Very sad. It was a real shame; something that shouldn't have happened.
The bushfires of 1994 John (Ollie) – they came right through The Basin and we were evacuating people out of The Basin, Robbie Bullen was there, I jumped on the Caroline with Jimmy Goddard. I remember when it was coming right over the top of The Basin there was you and John and Carl and Putrid were lighting fires? I thought that was pretty stupid, but then you explained to me later on why you did….
Ollie: Carl Gonsalves, Tornado and myself joined Allships – it was pretty horrendous; the fire was coming down real quick and going to wipe all the houses at Coasters out. John said, it was his call, and it was a big call, he said 'we're going to backburn'.
''You and Carl race along and light the fires behind the houses''. I said; 'wow, that's a big call.' Allships said; 'yeah, we're going to do it, it's the only way to stop it'.
So I got behind the first house and the Firies had the hoses on on the bush, wetting it down. I'd given up smoking so I had no matches on me. I went up to the Firies and said 'anyone got a match on them?'.
They thought I was pretty stupid.
Then when I got the matches I couldn't light the fire because everything was too wet. I had to go further up into the bush and light the fire up the top.
To cut a long story short – this guy here, he instigated the whole thing, and I'll tell you what, that was a BIG call and we saved every house.
He was just an amazing guy, amazing.
Friendly: another thing a lot of people maybe don't know; John was actually designated as a Deputy Sheriff. He was sworn in on a cruise ship going to Tasmania. I was one of the security blokes along with a good mate of ours from Scotland Island, Graham Botham, God rest his soul, would be my offsider as far as security was concerned. Boges did his back in halfway down there so we got Allships up and the girls made a little star for him; Beryl was on the trip, Pete was on the trip, Ollie was on the trip, the whole lot, and we signed him up as a Deputy Sheriff.
Ollie: if I remember rightly, he turned into a Marshall. When we got to Melbourne he manned the gangplank and wouldn't let anyone on or off – unbelievable. My sister, who lived in Melbourne, came up for a drink and we were on the back deck enjoying a chat and a drink. Allships came up and said 'time to go' – 'off you go' – we were halfway through our drinks, and here's this Marshall, ordering them off.
Your dad, Beccy and Chris, was one hell of a bloke, one hell of a guy.
Friendly: also, if you needed any learning powers or whatever, the four o'clock log was another place John would dispense them.
The Four o'clock log was this little place over at The Basin, he formulated that club. All the people that owned boats, as well as the coppers, would meet there for a tipple and some wisdom.
He was also a Life Member of the Sand Crab Disco at Careel Bay Boatshed, with Jimmy Goddard. Many a good 'dance' held there.
He was also a lifelong supporter of supplying the Water Police with prawns for the annual Christmas party.
So quite a talented bloke when you think about it; what a waste; now he's in a box going somewhere – no good.
Ollie: we'll book one in for you Ted (Teddy Allen) – don't worry. What are we going to do when Ted's off Friendly – won't be much money on the bar….
(laughter – Ted laughing too).
Ollie: the other night when we were all on the ferry you were saying they're all leaving us and Pete Verrills turned around and said 'I'm not going anywhere!'
The last 10 years I haven't really called him 'Allshitt', I've called him 'John' or 'Allships' or 'Ships'. I named him 'Allshitt' about 40 years ago – the reason I called him 'Allshitt' is it did rhyme with Alldritt but it relates to things happening on the bay. There'd be smoke coming up from somewhere, Scotland Island, or there'd be a helicopter landing somewhere and we didn't know what was going on, there was no mobile phones or anything like that. And you'd see Allships walking down the wharf and I'd say to Carl –' I'm going to go and find out what's going on because Johnny Alldritt's over there and he knows all the shit that's going on in the bay'.
So, from then on we called him 'Allshits', and he accepted that name, I think he even signed it on his licence .... and his will.
In closing – in the future years, down the track, we're all going to think about him, talk about him, and really miss him. He has left a touch of himself in all of us – and I personally am really going to miss the guy.
Friendly: Thank you very much.
RIP Allships, you were one of a kind. - Brian Friend OAM
__________________________________________________________________
In 2012, when hanging around Palmarine listening to Allships and Lindsay Wellings, he shared a few insights about Palmarine – Palm Beach Marine. Lindsay Wellings's part was Palm Beach Marine Engineering – he had a workshop inside the boatshed.
The boatshed was originally owned by Port Jackson and Manly Steamship company – prior to them it was Goldthorpe and Smith. After PJS it went to Brambles then to John Andrews, then Jimmy Richards and Mick Donaldson, then Dennis O'Neil and John David, and then John David alone.
Goldthorpe and Smith opened Goldthorpe and Smith Brookvale after they sold. Ron Parker was the boss of Palm Beach Marine Port Jackson Manly Steamship co owned the wharf next to Goddards and that's where the ferries used to operate from.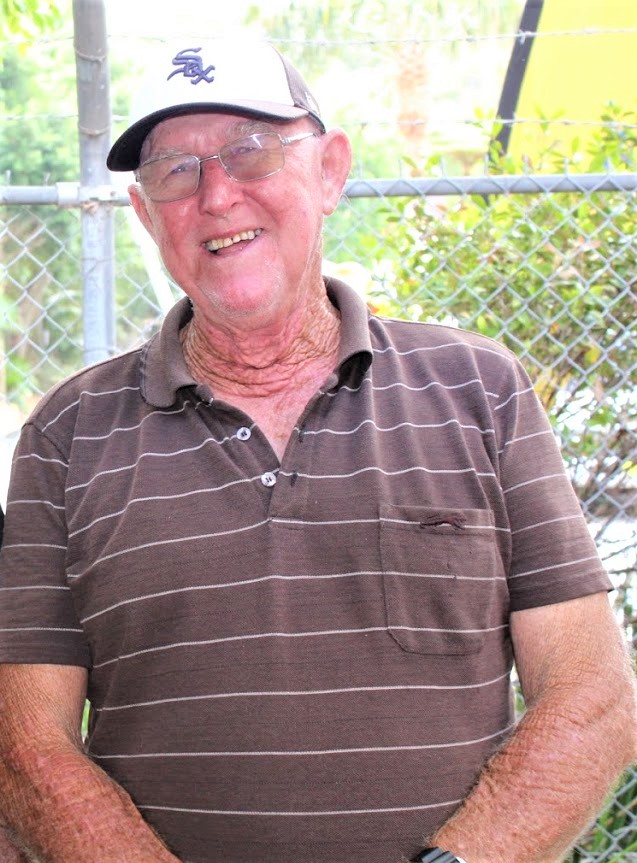 Lindsay Wellings (2012 chat): I started with Palm Beach Marine in 1969. It was a quite different structure then – the old boatshed, with slipways, and 'Allships' (Alldritt) was here then. There was a cannery here. When I first started working here with the engineers it was Palm Beach Marine Services, which was owned by the PJMSC. The manger then was Chick Witchard whose son is still around – I passed him on the road this morning, young John – he works down in Mona Vale. The manager lived upstairs then – there was a loft.
The engineers were mainly doing service work. We were also manufacturing hydraulic steering systems and general marine engineering.
Incidents: One boat caught fire on the end of the wharf; we had fuel out the end of the wharf. We had an ex-Navy mechanic working for us who jumped on a workboat and towed it out into the middle of the bay where it burnt to the waterline.
PJMSC were running the Western Foreshores ferries – and the Brooklyn ferries to Dangar Island, and they were running a trip to Patonga and Bobbin Head. I can remember the Barrenjoey, the West Head, the Currawong Star, the Swanhilda.
The West Head went to Patonga and Bobbin Head. The Currawong Star and another one used to do The Basin run and the Barrenjoey the run to Dangar Island. When it was too rough to operate the ferry services they used to use this wharf (Sandy Beach – south end) – they had permission from Goldthorpe and Smith – because they used to surf the shorebreak there.
The bowsers at the end of the wharf got covered in waves once – the trolley that used to run down the central rail on the wharf got washed off. They'd put all the goods in that to take them out to the end of the wharf – this is the one next to Goddards. We call it 'Martin's' now because Jack Martin married Wally Goddards daughter. It's all gone now though – the slipway that Goddard's owned went about four or five years ago.
Barrenjoey Boatshed – Russell Walton (2012 chat): My father purchased the boatshed lease off Aub Allen in 1975. My father passed away about 20 years ago and then myself and my mum, Carmel Walton, ran it up until about six years ago when Greg Freemore bought it. My father also started Aquatic Airways back in 1975. I started my business up there, Barrenjoey Boating Services, which was hire boats and barges, which was almost 19 years ago now.
He also had the Beacon Store – the shop across the road from the boatshed. Tom Preisovich had this originally.
Originally it [Barrenjoey Boatshed] was built by the Navy as a Sail Locker – around 1954 or 1956. The people that own the head lease now are Greg Barrymore and Nick Burton-Taylor and Rick Hutchens.
Did anyone meet Goldthorpe and Smith?
John Alldritt: yeah – they were alright. They had a private situation – they didn't allow many people here. Smith ended up as Smith's Marine at Brookvale. They were mainly servicing and selling boats.
________________________________________________________________________

AJG: I met John Alldritt around a decade ago when researching Pittwater Boatsheds peoples and then again when we'd go out in his little flat runabout, seen tied beside the Aspro above, to take photos of Regattas for the Palm Beach Sailing Club - of which he'd been a decades long member of sorts - always welcomed.
On one occasion the mark to turn around was just off Station Beach and it was an outgoing tide. Allships had decided pausing near the mark would be a great place to get photos as they all had to come around it and we could get close - but, there was a problem;
''The bloody idiots have the mark too far in - tides going out, they'll run aground. They couldn't organise a chook raffle in a pub. Bloody idiots! Hold on, we'll move it.''
Move it we did.
Seeing what we were doing the safety boat, and then the Commodore, raced in. After seeing and hearing what John had done and why, they retreated - no one knew the Pittwater like John.
Before we'd head out on these pause by the marks excursions we'd take a quick trip a little bit south so he could ''just show you this place - this is what you should be doing a story on'' or ''hold on, they'll be half an hour getting out, let's just go over here, I just want to check on a friend of mine''. Or we'd race up to the spot under Barrenjoey Headland where someone had just capsized their Hobie, bumping around in the low to the water boat; ''did you get it?'' - yeah, I think we got it John.
If I didn't come home covered in crusted on saltwater, we hadn't 'got it'. He could and would take you places in that little runabout where you could get colour and texture mood shots like this - he was absolutely fearless on the water: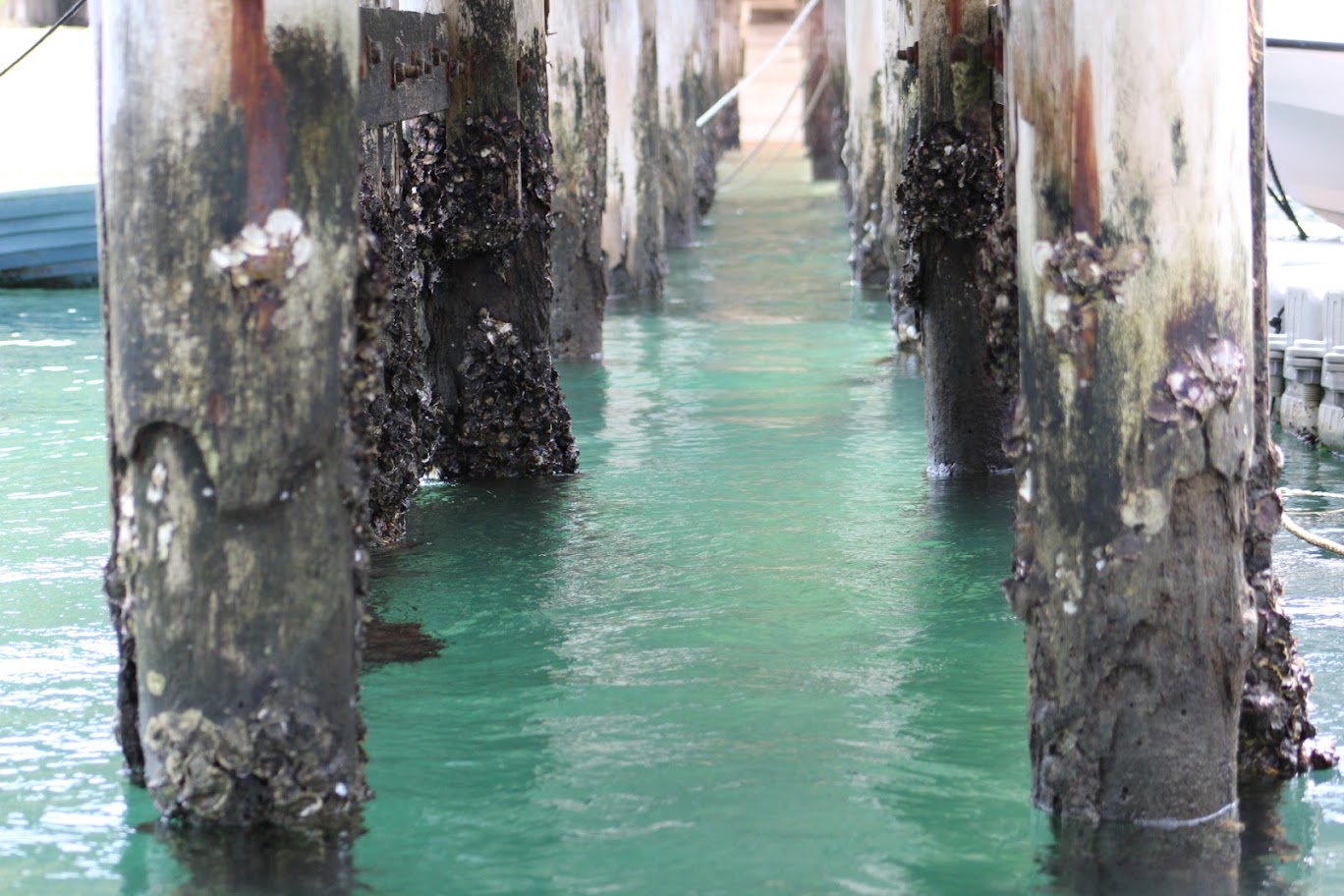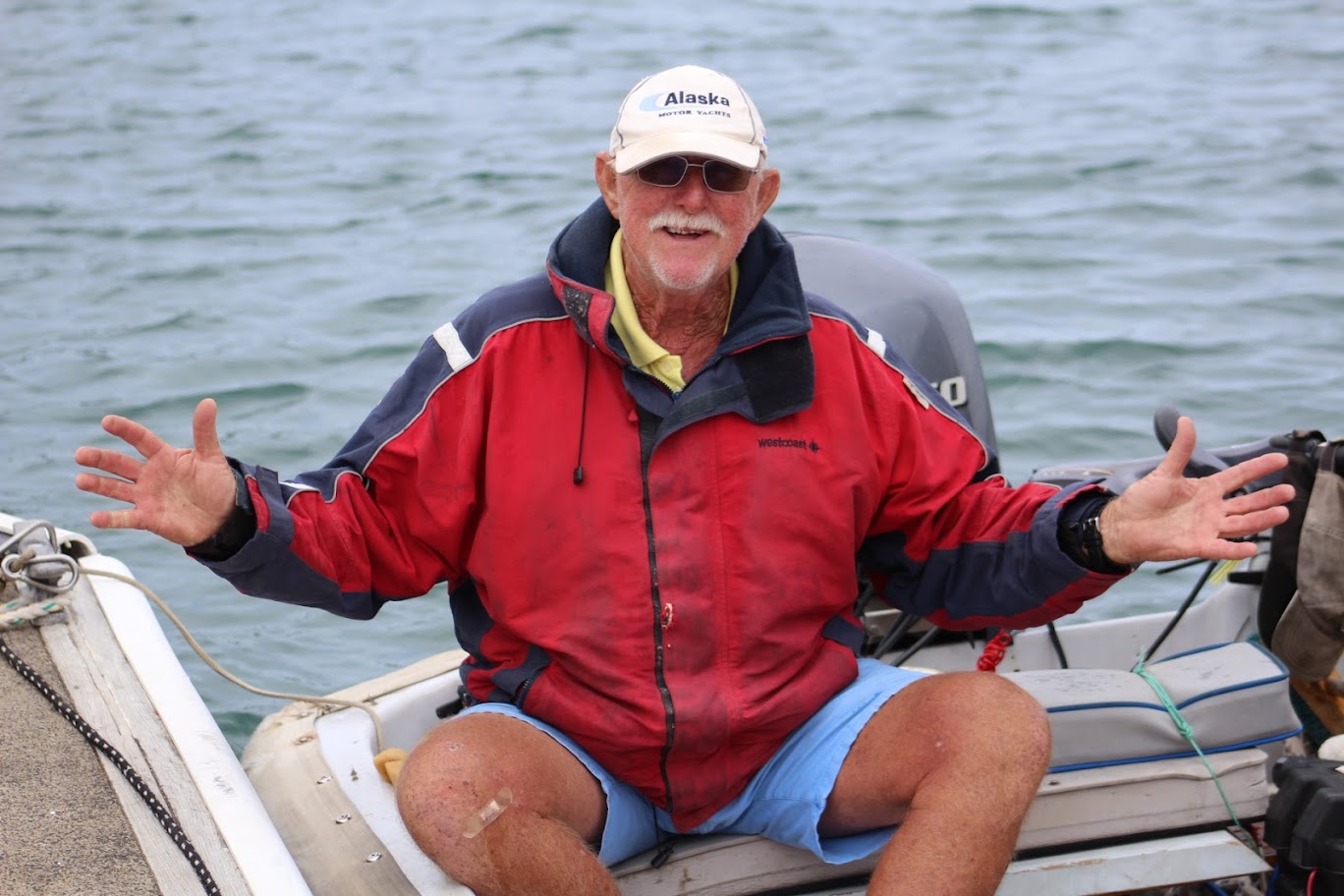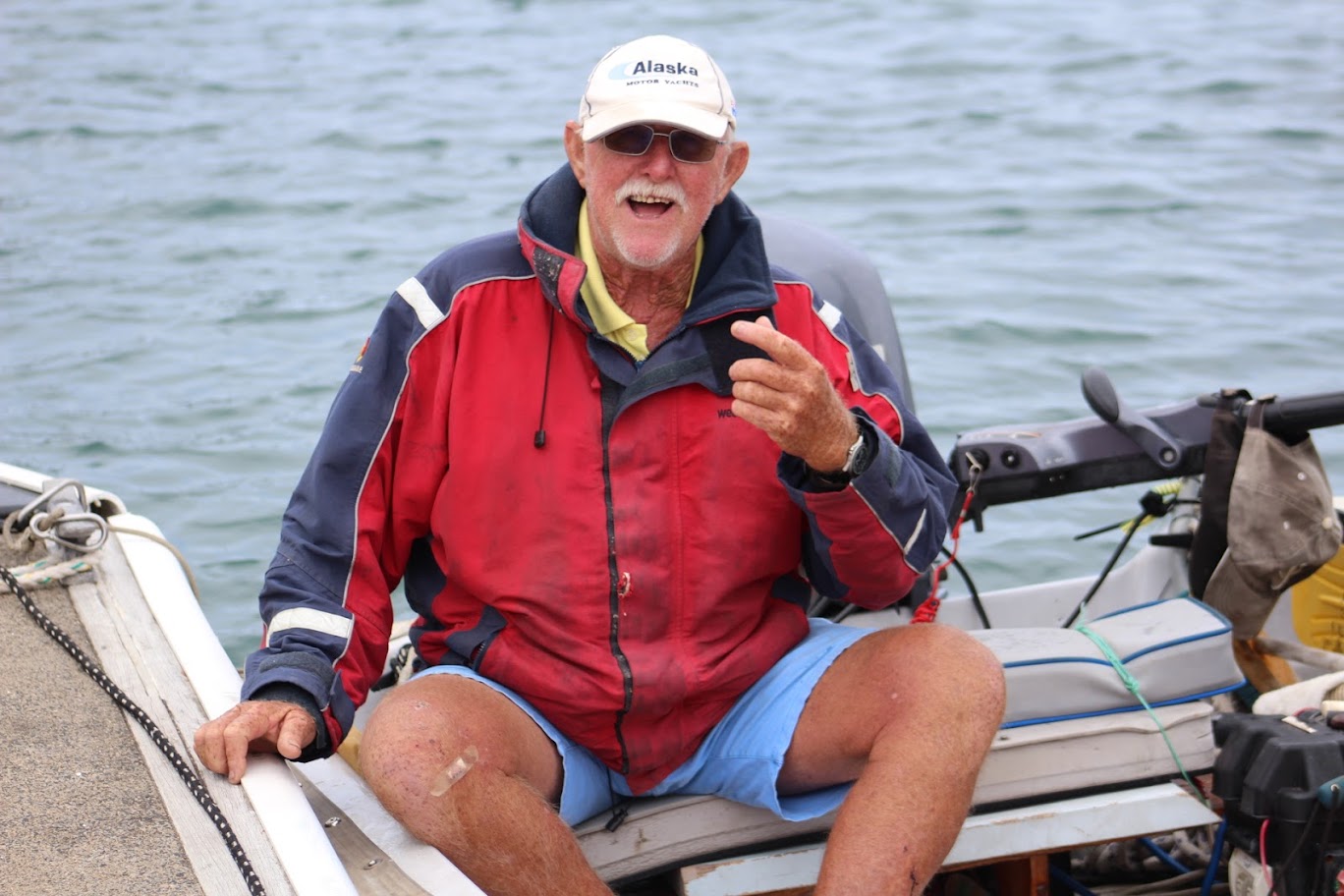 Although some experienced his 'not suffering fools at all today' side I never did. You could tell he had a daughter; you could tell he loved people, all people, and like sharing his love of 'the bay' and his stories - how could you ever get enough of that?
He was coming over for a roast dinner, several roast dinners, so we could continue collating some of those memories when the bloody pandemic hit and shut down such things for too long.
The 'Barefoot Legend of Pittwater' shared a wealth of nautical knowledge and was always willing to lend a hand to everyone. Despite human frailties he must have been a great dad – son Chris served with the NSW Police Force before taking to the boats again; ferries, daughter Beck (Rebecca Blackwood) is Owner and Founder at Three Pama, which brings your renovation plans and design ideas to life – and clearly both love the water, still. They too grew up at Coasters; which automatically makes them exceptional human beings and very very lucky.

But then, getting on the water goes back at least a few hundred years with this family.
John, as with Alldritts' it seems, stood well over six feet and a half tall. He was a giant of a man, with a giant's heart - there was room for everyone.
A few among the hundreds of messages since:
It will never be the same without John. One of the kindest people I ever knew. - Beryl Driver OAM

A lot of my youth was spent at dad's work at Palm Beach Marine (Lindsay Wellings), and not a day would go by without seeing "Ships", he would do anything for anyone (as long as it was done his way). Dad would regularly bring home fresh fish from John. When storms would come through Palm Beach dad and I would go down to make sure all the boats were ok, if one was on the shore, Ships would already be on the scene. Palm Beach and Pittwater won't be the same without him. RIP ships. - Ben Wellings

RIP John, sad news, great guy. I remember at the RMYC we used to hide his bare feet from Graham Chatfield GM when he walked into the back bar, OR, borrow a pair of shoes or thongs for him to slip on until the coast was clear. Great memories about a real knockabout good guy. - Dennis OToole

R. I. P John Allshit lasting memories with two off the best people (Adam Hillier) I knew and spent my youth with on the most picturesque part of Sydney's Pittwater. Allshit taught me how to peel prawns quickly and drink beers to keep up with the Sinclair boys so I didn't miss out. Remember the nights too well and will always cherish the teachings and the fun we had. Thanks John for instilling some great morals and work ethics on some youngerlings. - Paul Mabbott



________________________________________________________________________
There will be a memorial service and a spreading of his ashes held at a later date on his much-loved Pittwater and at The Basin for all who wish to remember him and celebrate his life with us. (Date to be confirmed)
Thank you for all the messages of support and the stories being shared, they are a great comfort and all stories are very amusing.
In the words of the man himself when asked for the time;
"It's the best time of my life"
Go enjoy it.
Beck and Chris Alldritt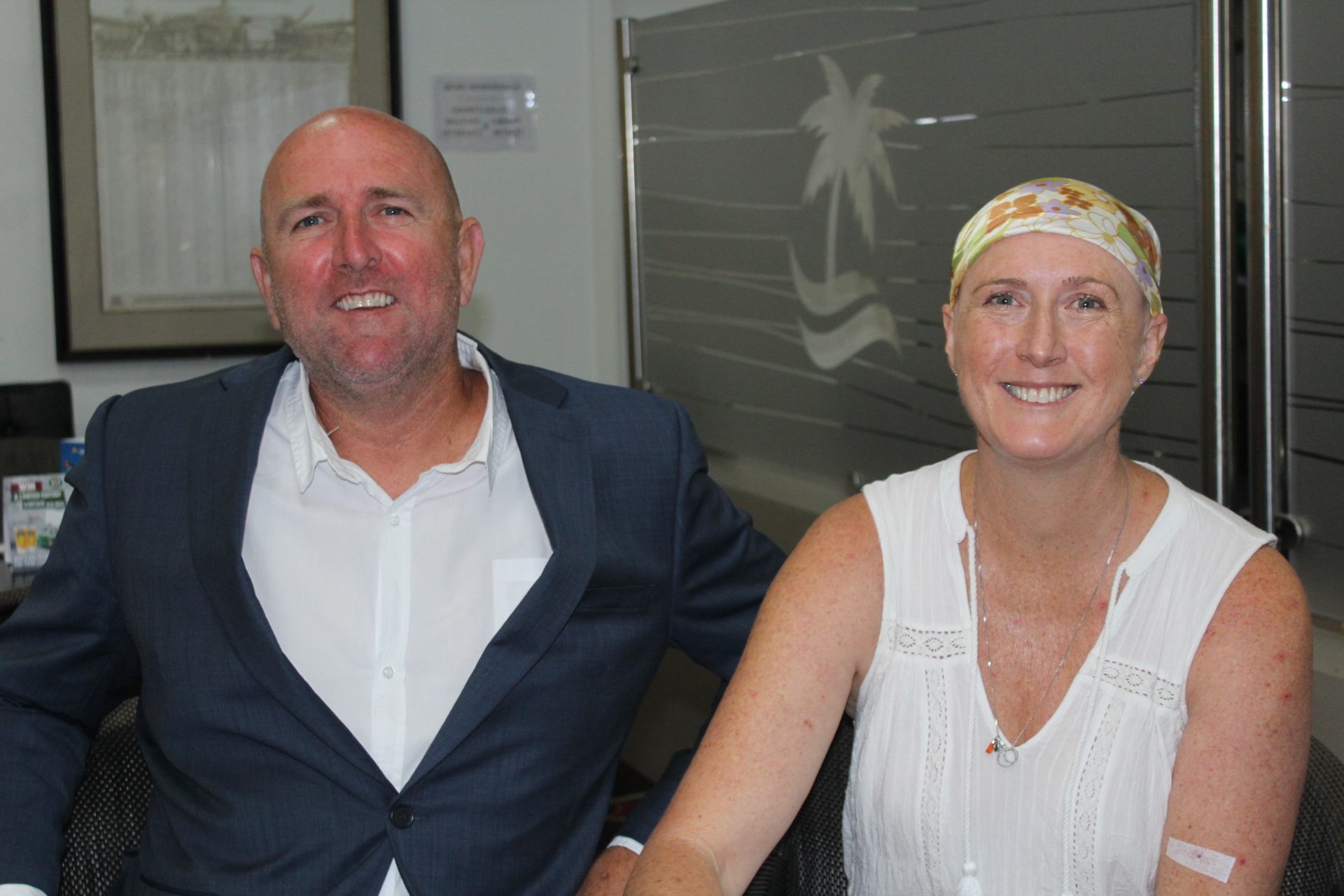 Chris and Beck Alldritt - also giants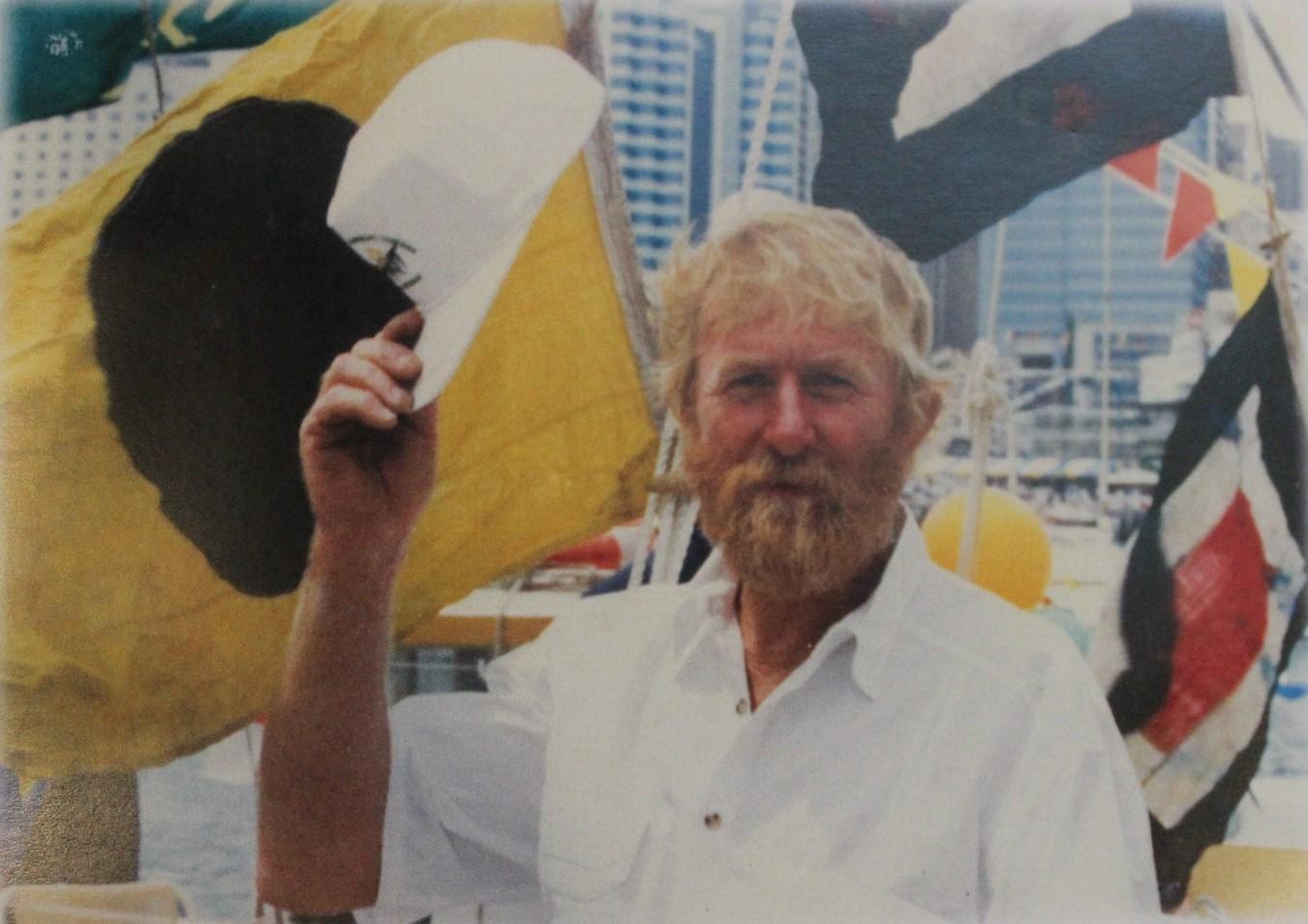 On sydney Harour for the Centenar - Alldritt Family photo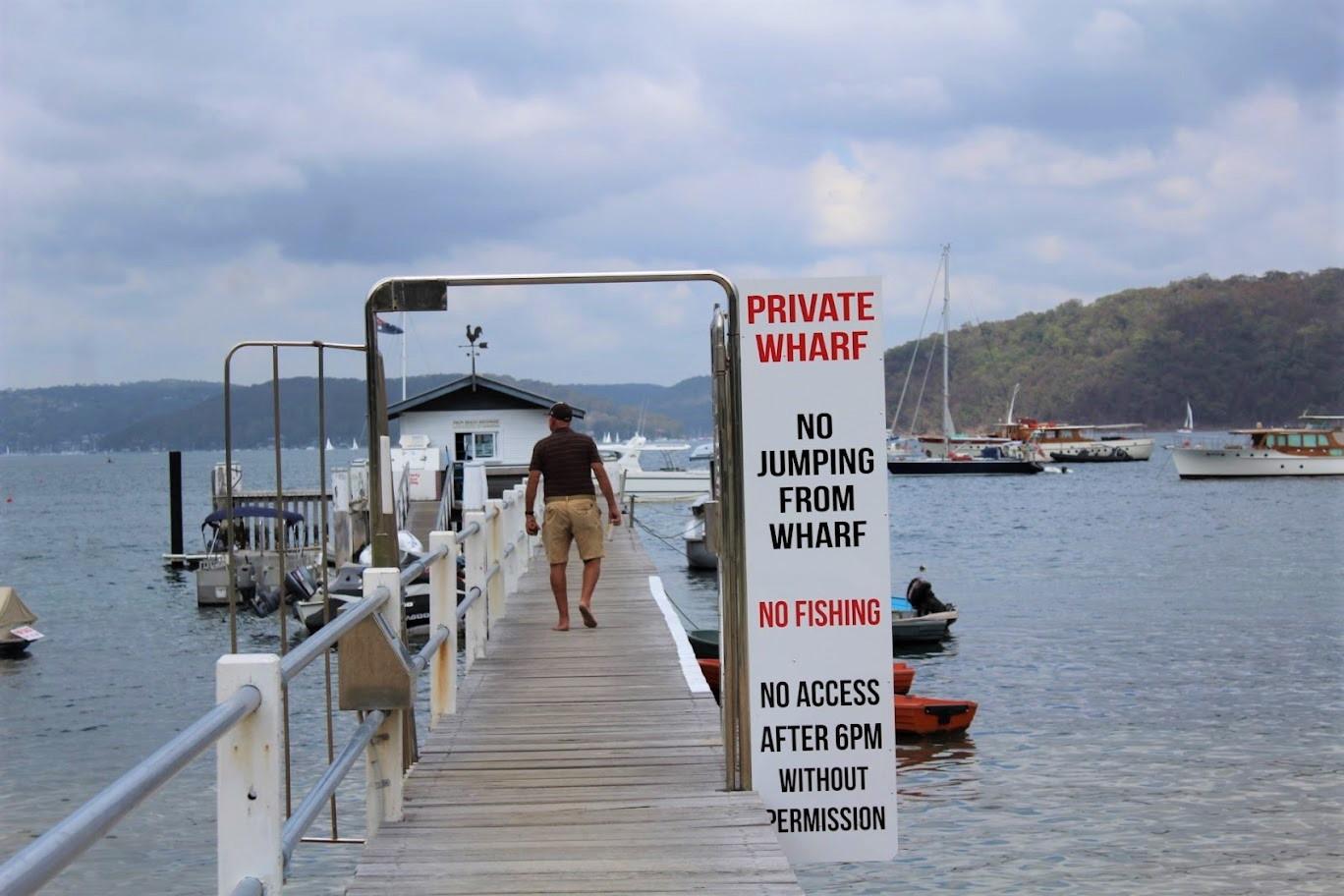 Barefoot; to whom the signs did not apply.
The Honourable East India Company (HEIC) was incorporated on 31 Dec 1600 by Queen Elizabeth I and was often called by its nickname John Company. HEIC was set up as a trading company importing silks and spices in return for guns and other metal goods, and became a very progressive and political organization, and a successful imperialistic force. Trading stations were established at Surat and later Fort William in north west India, then at Fort St. George near Madras on the south east coast, and in 1662 at Bombay in the north east. These formed the basis of the three major divisions of India (including what is now known as Pakistan, Bangladesh and Burma or Myanmar) controlled by HEIC, the Bengal, Madras and Bombay Presidencies respectively. [The majority of references in British censuses etc. to East Indies refer to India, but include the Indonesian Archipelago.]
Other areas were ruled by a host of native princes, and called the Princely States. HEIC developed many subsidiary trading posts within their three presidencies, and they also had some others in the Spice Islands and other places in the east, with Bencoolen (Fort Marlborough) in Sumatra being a separate presidency for a time until the Dutch drove them out of Indonesia. A very lucrative East India Company trading station was established to deal in tea in Canton, China in the mid-eighteenth century. Each of these trading stations needed protection provided by their own army, familiarly known as John Company's Troops. At first these were solely native men under native officers and with their own style of weapons.
John Alldritt Service: Those Who Came To Pay Their Respects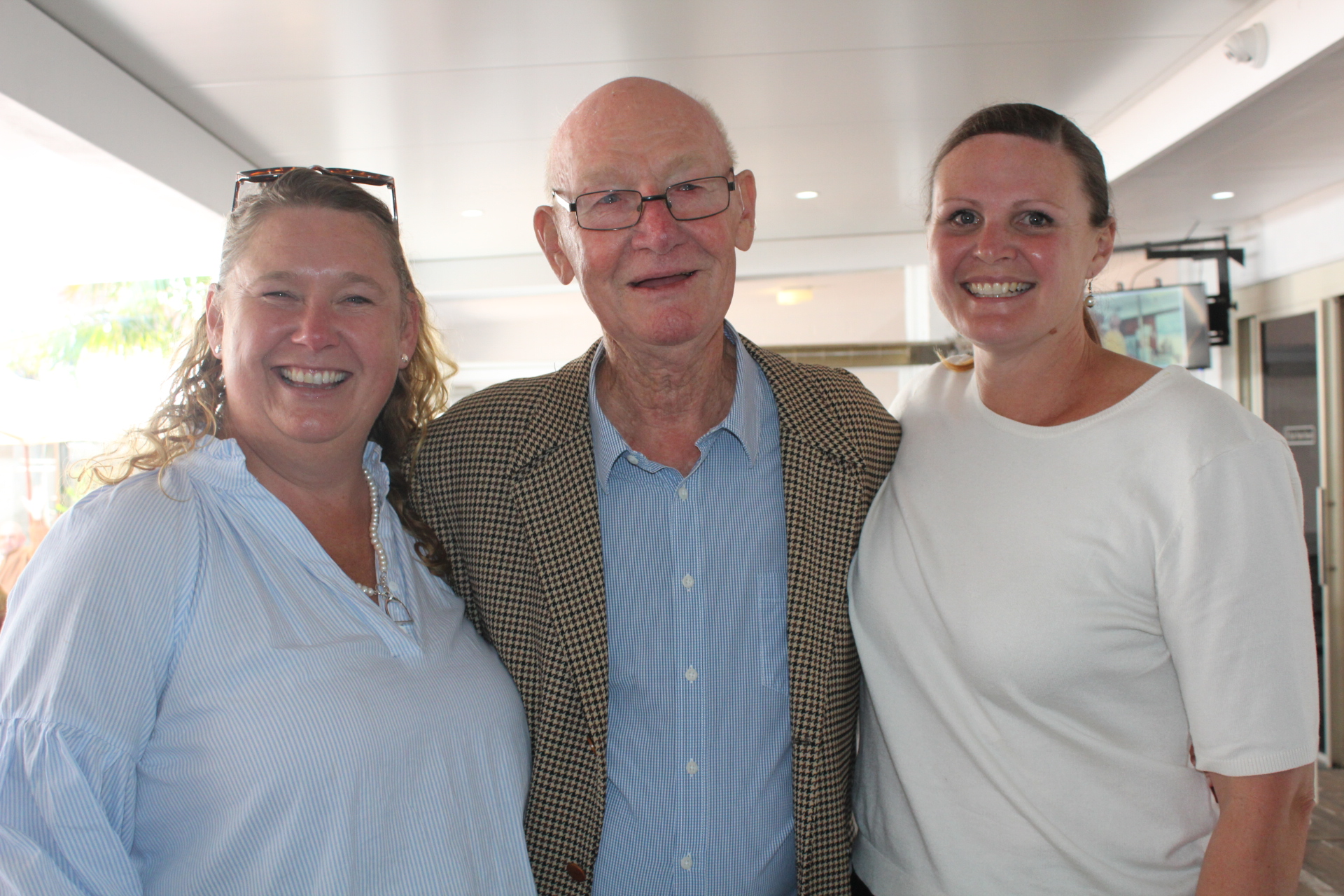 Bill Alldritt and his daughters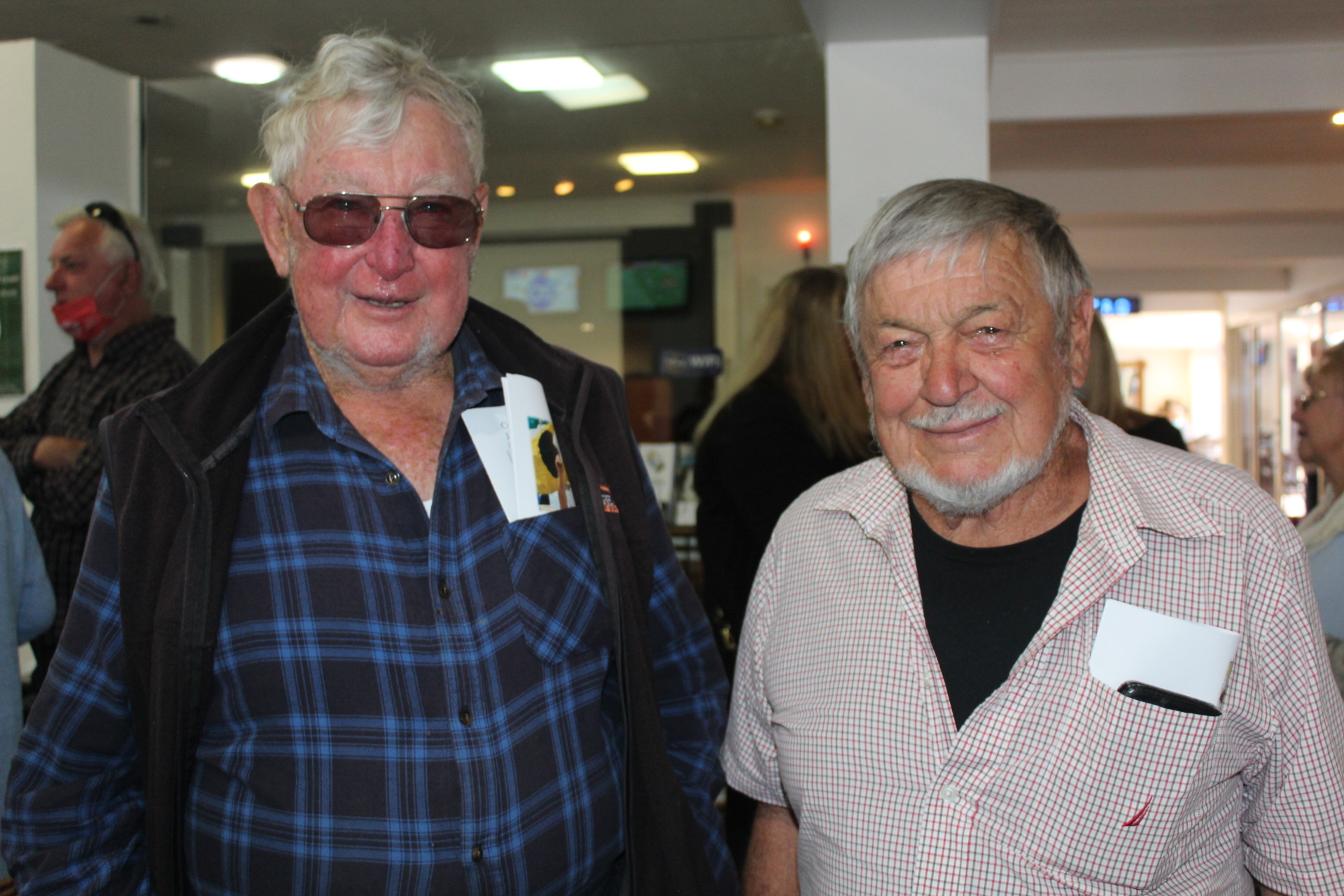 Teddy Allen with Pete Verrills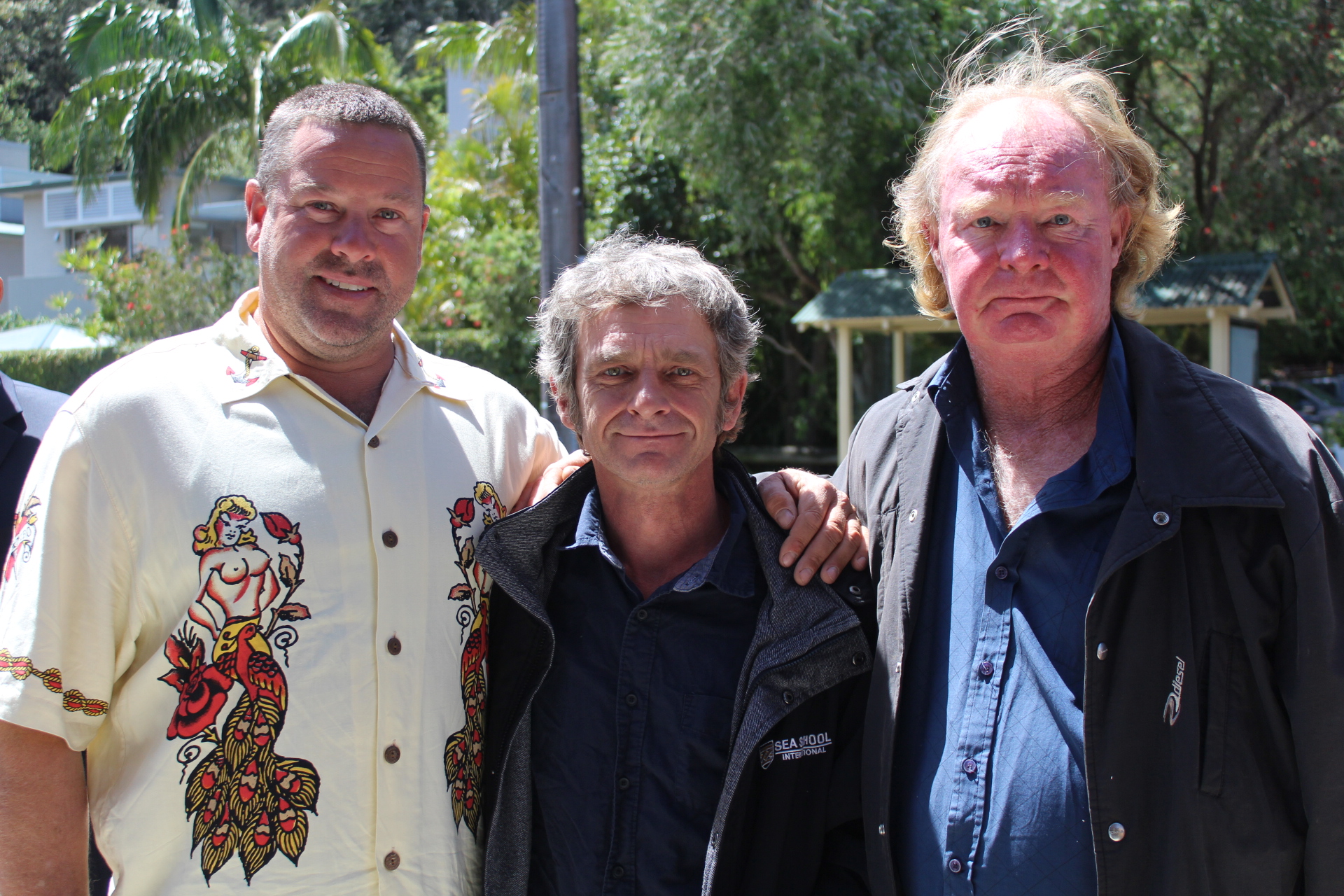 Brent Taylor (Broken Bay Barges) and more of John's mates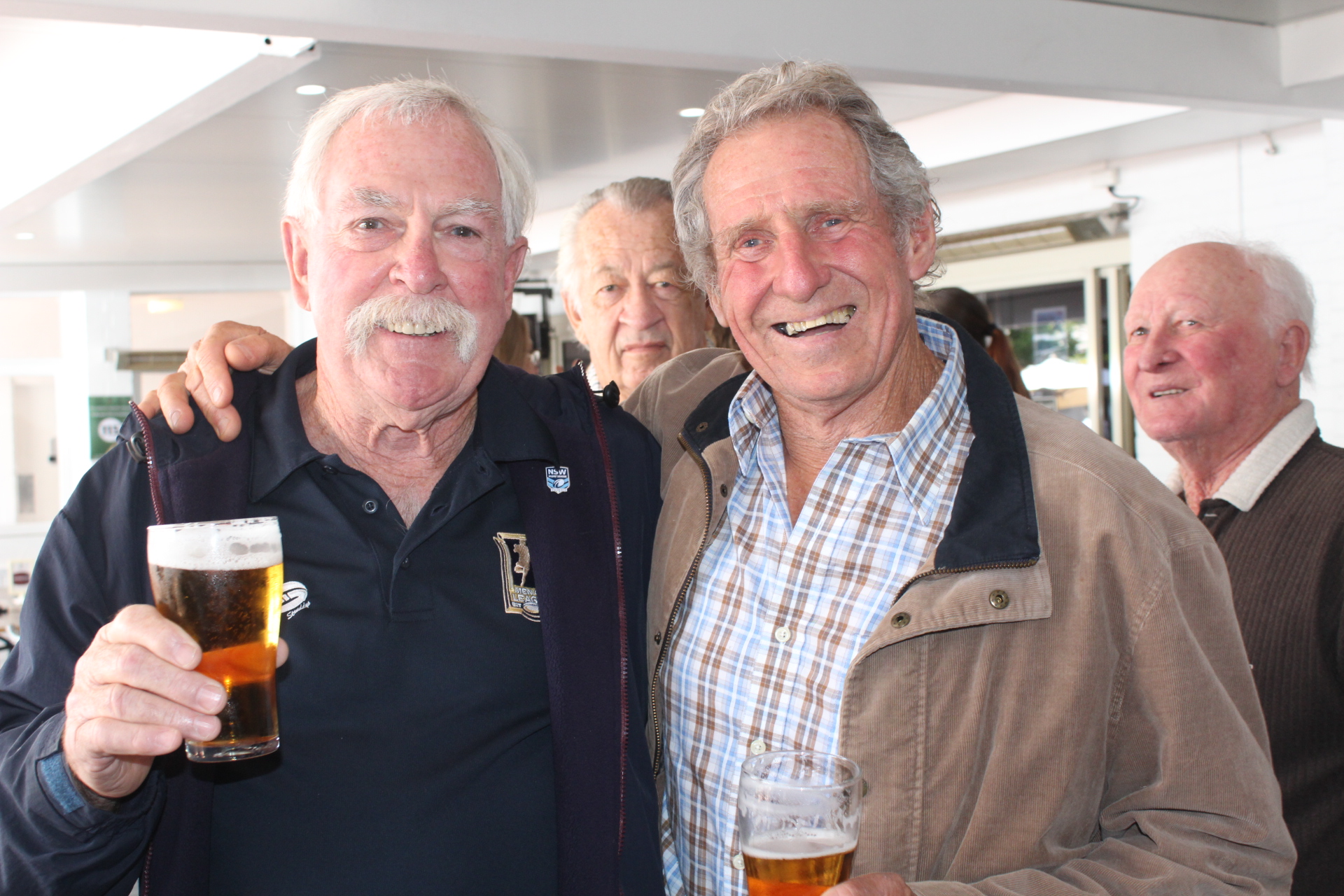 John Oliver and Brian Friend OAM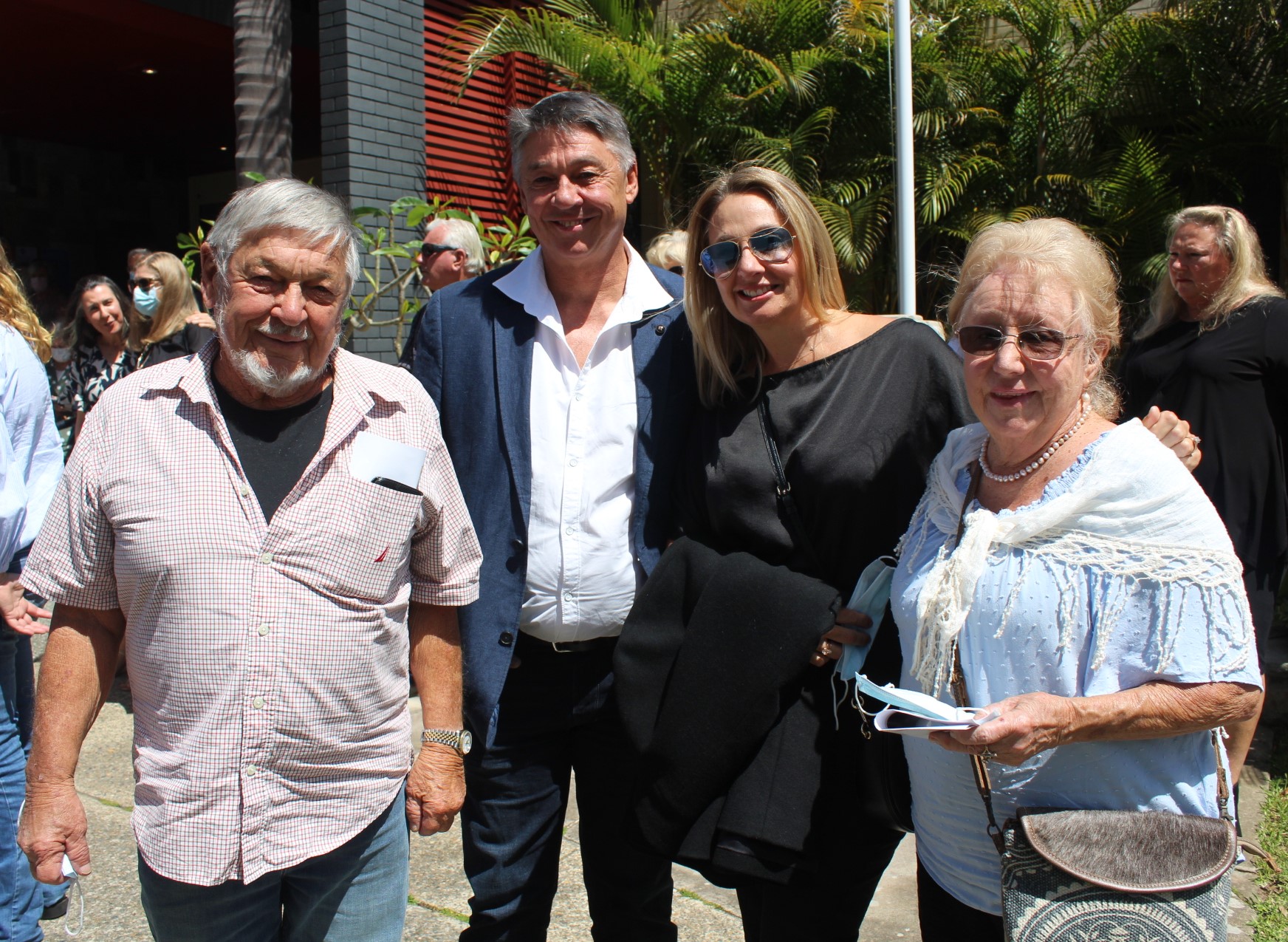 Verrills family, Peter and Ros, Mark and Kimberley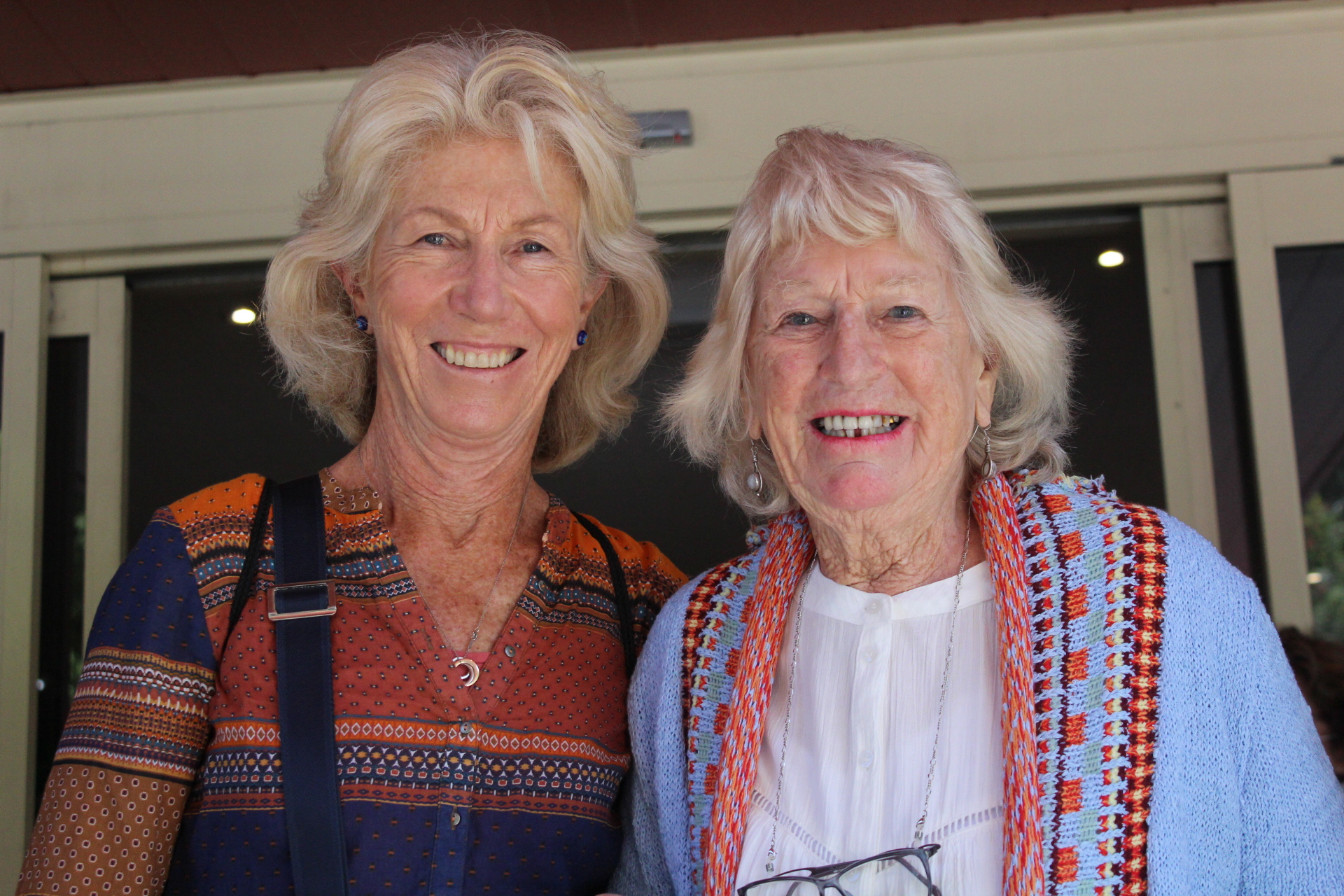 Viktorija McDonell and Beryl Driver OAM
Colette and Geoff Searl OAM