November 26 - December 2, 2017: Issue 339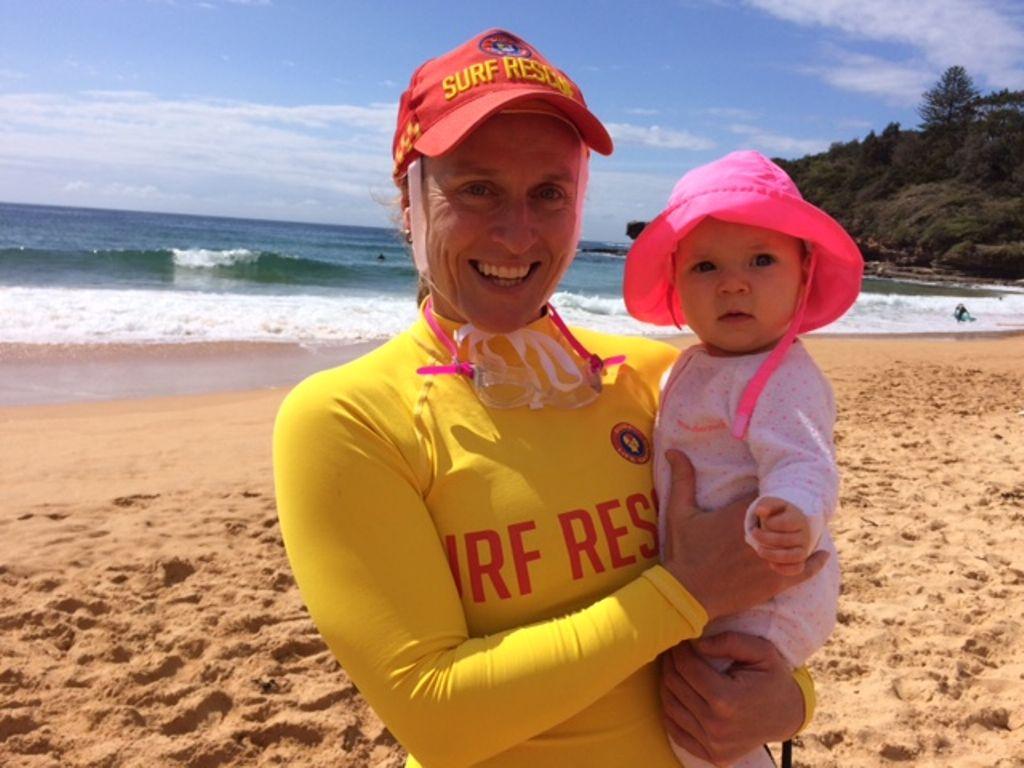 Warriewood SLSC Host Round 3 of the 2017-2018 SLS SNB Surfboat Premiership next Saturday, December 2nd, 2017 - a great chance and opportunity to see some of the best in the business in action and also spend a few great hours on that wonderful little beach tucked away beneath the green head of Turimetta and meet the people who are part of that surf life saving club.
One of them is Jen Spencer, Club Captain for four years, now
Warriewood SLSC's first ever female President, who was also the first Surf Life Saving Sydney Northern Beaches branch female member to get her jetski ticket. A Gold Medallion holder and, as
result after result has come in through the various surf life saving carnivals at state and local level for years where Jen Spencer's name pops up again and again in the 1st place, a gold medal holder too.
A sports dynamo with a more than healthy approach to life, Jen is one who invests large in others and in community with her time, her energy through communicating the best to bring out the best. A breath of fresh air, someone who is straight up without being abrupt, this lady is clearly committed to being a Lifelong Learner; she has pushed herself so she may carry you – especially if you are in need of rescuing while on her Patrol – or even in the middle of Winter, when there are no Patrols.
'First rate person' would not begin to describe what's really going on, and has obviously long gone, on the path this lady is treading -
When and where were you born?
1978 in the Mater at North Sydney.
Forestville. I went to the local catholic school and then to Monte Sant'Angelo in North Sydney.
What did you do after finishing there?
I did a chef's apprenticeship and travelled around the world for a couple of years. It was awesome.
I worked and travelled. I did a season in the Scottish Highlands, in the mountains, then a season in the French Alps, skiing. Then I jumped on the QE2 for six months. In between these work stints I travelled, meet new friends, hook-up with people, have a look at different places.
What was your favourite place, if you had to limit it to one?
That's a really difficult question but I'd say definitely the Alps in France. I was in a little town called 'Maussane' where we lived up on the mountains. For me it was just skiing every day.
What did travelling give to you, apart from an education on all those places visited?
It helped me develop a much stronger independence as I had no safety net; it's quite safe at home. I didn't go with a lot of money and so worked hard along the way. I also established networks along each way which helped me to learn how to know who you could trust and what to do and what not to do, especially as a girl. I was only 20 when I did that trip, so still quite young. I bought a one way ticket and was determined to go and see what was out there.
What did you do when you returned home?
I went back and did more studying, firstly doing Hospitality Management for a couple of years.
Then I went to university and did Sports Science, working and chef'ing and catering to support myself while doing this. I ran my own business for a while in catering and that paid for my way through uni and allowed me the flexibility needed to focus on studying.
I earned a Bachelor of Exercise Science, with Honours.
What field did you go into?
Well that was quite eye opening for me from that perspective as it didn't really lead to work, which a lot of degrees don't – you study and then are qualified and think 'oh, I've got to get in the workforce'. Because I was a mature age student I was wanting to take on a serious job, apply myself in a profession with these skills and knowledge.
I tried a lot of different avenues; and was looking at health promotion as that's what I did my Honours thesis in and was unsuccessful in that so took on some Temp. work. I was still chef'ing so I had to move myself out of what I was comfortable in, which was chef'ing and catering, and drop money, in order to get into a different industry.
I did some Temping in Administration and ended up working in Sydney Buses running their regional office. That was actually a door opening in terms of a career which I then consolidated through Professional Development and then I did Post-Graduate studies in Corporate Governance, which expands your understanding of management and is relevant to that field. Now I work in Transport for NSW.
Fantastic; good on you – that would be a tough job though, there's so much hard work involved in that field…
There is, yes. This is a big corporate organisation that has unprecedented investment at present in infrastructure so we're doing a lot for a lot of people. There's a lot of pressure that comes with that but it's also really rewarding because you are involved in something where you see outcomes.
When did you first come to Warriewood – was that the first beach you used to regularly visit?
No, when we were kids we used to go down to Queenscliff. I was always into school swimming too, did touch footy and tennis as sort as well. When I came back form overseas I got into Ocean Swimming and did all the swims up and down the Northern Beaches,
I love the Warriewood to Mona Vale swim (the don Jenkins) each year; it's got some hectic conditions at times and I like a bit of a challenge. We also, through Warriewood SLSC, run a race called 'The Chieftain Challenge' which is now my favourite because you get a bit of running and swimming.
I also then got into Rock Climbing pretty intensely but found it a bit lonely and anti-social so I thought 'what am I going to do now?'
My big brother was a member at Warriewood, a paddler, rower and Patrol Captain, and he said 'come down here'. He talked me into it, thought I would love it – and I do because I love the water, and water baby is going to love getting involved here.
You then took on roles as Captain in the club yourself though?
Yes, I've been a Patrol Captain and then was the Club Captain for the last four years. I've worked at getting most of the Awards, got my bronze in 2011, have done the IRB, did the jetski ticket – I was the first female on the Northern Beaches to get my jetski ticket.
You haven't mentioned you also have the Gold Medallion (2013) and backed that up with getting your Proficiency the year after – that's an incredible amount in such a short time – how did you do all that?
I didn't really thin about it, I just loved it. I think you could credit the people at Warriewood who focus on mentoring others for that, they were mentoring me; 'you should do this, you should do that'- it was all the Trainers and the Cub Captain at the time. I then went into racing Masters, won a few golds at States over the years, it's something I really enjoy.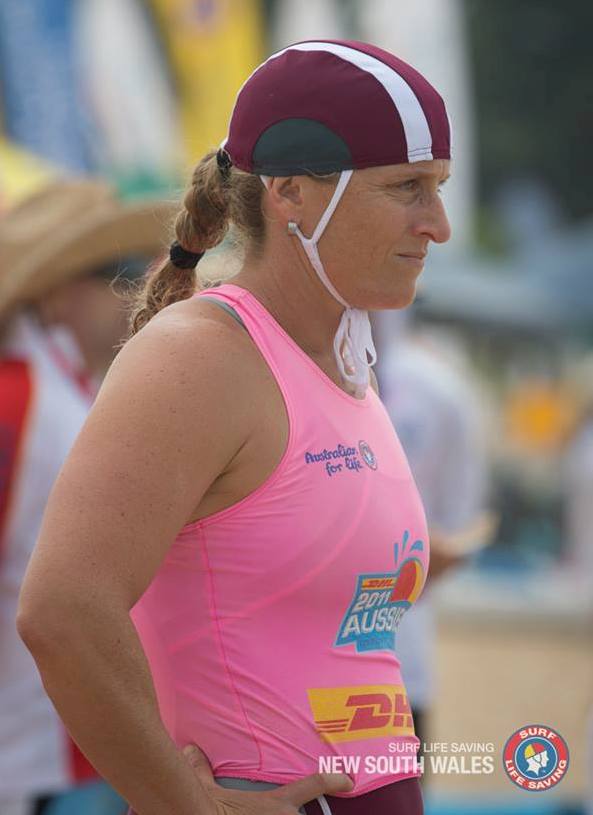 NB: few samples - 2015 States: 1st in 35-39 Female Board Race - Jennifer Spencer, Warriewood SLSC
2013 States -
Board - 1st Jennifer Spencer (Warriewood),
Surf Race - 1st Jennifer Spencer,
Rescue Tube - 1st Jennifer Spencer
It's not just the Surf Sports achievements Jen, and there have been more than 'a few' golds at States, you're also part of the group that saved a gentleman during the off season – are attending to those incidents stressful or frightening?
They can be but that's when your training kicks in straight away. The more time you spend at the beach the more likely you will be involved in a rescue. I've been mentored by the older guys in the club and we have some really competent, not only rescuers, but also those trained to deal with other aspects in rescuing. We have a trained nurse at the club and one paramedic. Their calmness under pressure, which is the real test – you never know until you're properly tested, is what you learn from by being around it.
Prior to rescuing that fisherman I'd been involved in a couple of pretty serious rescues and that's when you get your stripes and know you can do it. You build some confidence through putting yourself in that position.
I'd have to say that because I'm very comfortable in the water and keep fit, I can go out no problem.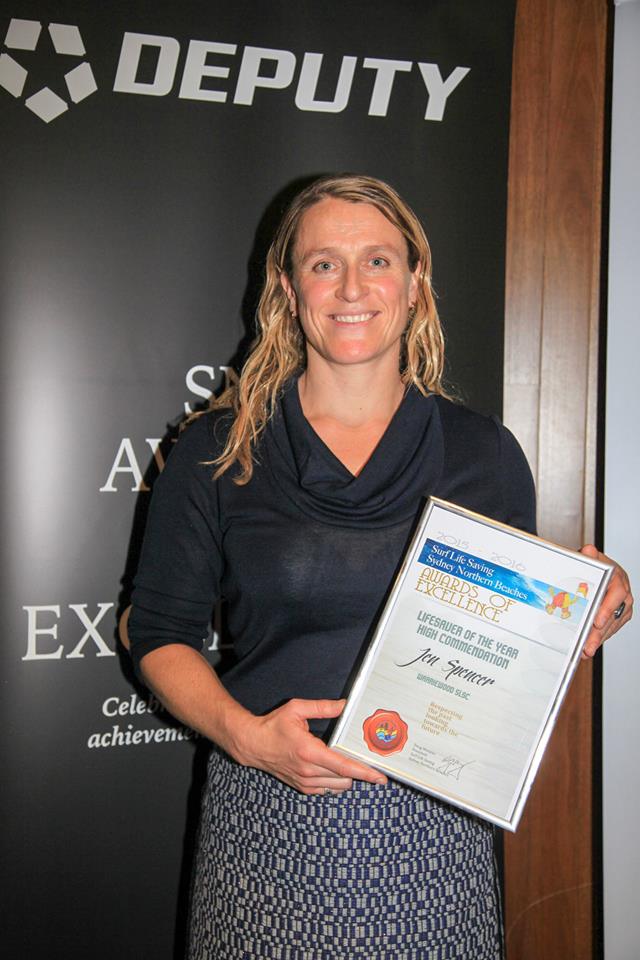 SLS SNB Awards of Excellence 2016:
High Commendation
Jen Spencer Warriewood SLSC
Also: Branch Rescue of the Year.
Speaking of firsts, this year you have taken on the President's role at Warriewood SLSC and are the club's first female president as a result. That's a huge role – why did you decide to take on that?
Well I deal with some strong personalities at work that really enhance your own personal skills. My style isn't combative, I actually just want to get the best out of everyone and have everyone contributing.
I'm happy to take the hard line if I have to but my approach is that everyone is actually here to contribute. It's the same in terms of surf life saving; everyone is here because they love the beach and they love the community spirit; they too are here because they want to be a part of contributing. So we work as a team to leverage that with my role being to settle all the ins and outs and get everyone's energy focused on the outcome.
The other reason would be because I love it and that keeps me focused; I know it's not about me it's about what we can do togethers as all being part of this amazing thing that is surf life saving. You never forget, when where, 'how lucky are we?!'.
I'm sitting in the office now and looking out at the water and the beach and this beautiful coastline – it doesn't get any better.
There's something about Warriewood SLSC that doesn't seem to ever diminish; that sense of a relaxed laid-back bunch of people – what is that?
I think we enjoy being together and enjoying ourselves. We never forget to enjoy being here, to keep some focus on having fun and being part of the community, being part of the Warriewood tribe. We have spoken about that noticeable laid-back and inclusive feel about Warriewood and are aware we want to maintain, to keep that. we're lucky in one way that we're a bit hidden away here and haven't had to expand so much into a larger club to meet what needs to be met each season. When a club does have to take on extra patrols or expand membership to look after people on the beaches, you can lose some of that, it can change the dynamics within the club. We've consciously decided to maintain that and just chip away and keep doing what we're doing.
We're fortunate that we have great sponsors, great people.
One of our main objectives is to be inclusive, and whether that's at Nippers or with the parents, general members, social members, or in competition –we don't exclude anyone.
If you have your qualifications and want to be a member, have your bronze and keep your Patrol hours up, fine – come around the cans, come and hang out with us, stay fit and healthy and have a laugh.
There's also a quietly winning a marathon aspect about Warriewood too – your Masters consistently do well in surf sports and members have combined for a few years now with Avalon members to make that literal by going in the George Bass Marathon. In 2018 they're going again while Russell Lamb et al is combining with a Perth crew they competed against in Tassie mid 1980's -where does this 'team up with others' stem from?
Yes, they're great. That's part of what we hope to put back into the movement through doing; to adjust what was rigid about surf life saving over its competition structure in the past, to review that and trying to make it easier for people who want to race together to race together no matter what club you're from.
To recognise surf life saving itself always has had that sense of being one family and we're all such great friends will take the movement forward, particularly for the Masters women in the Iron; there's not a lot of girls in that division so they want to be able to team up with other members and other clubs so they can do the Team stuff too. There's a great network of people here who already combine so they can do this.
What are your favourite places in Pittwater and why?
Warriewood! You know why?: it's not an easy beach, it's got character – it can be rough and angry and you've got to respect that. but then you have these magic days where it's like a lake and crystal clear and everyone's just floating around, bobbing in the blue. There's something for everyone; a great calm and then something for those who want to be pushed a little bit more.
What is your 'motto for life' or a favourite phrase that you try to live by?
Make every day count.
Find out more about Warriewood SLSC and how to get involved at: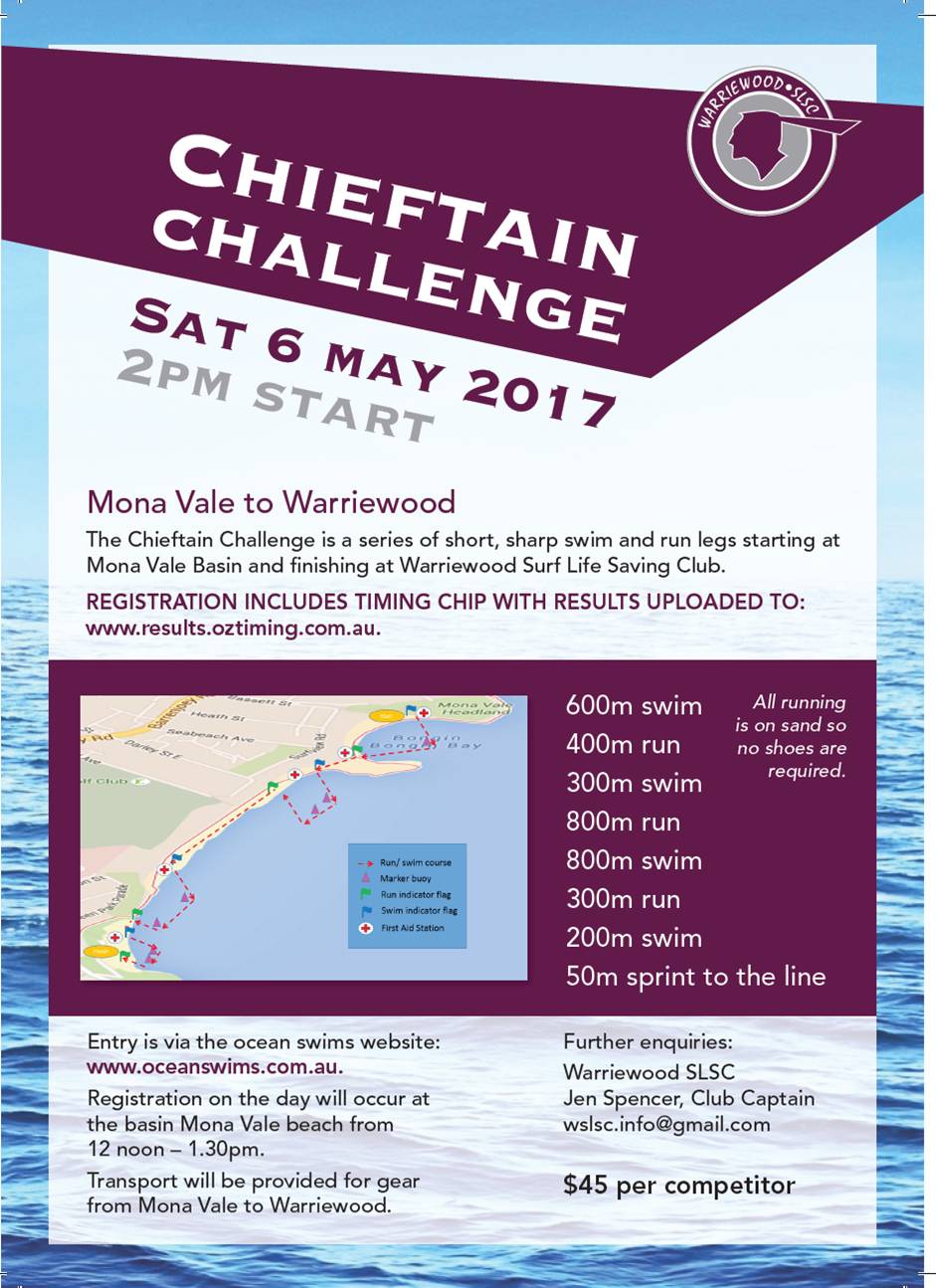 The Chieftain's Challenge is a highly achievable run-swim-run from Mona Vale to Warriewood on Sydney's northern beaches.
The course consists of four ocean swims broken up by three runs. The total course distance is approx 3.4km, that includes 1.9km of ocean swimming and 1.5km of running.