Inbox and Environment News: Issue 412
July 7 - 20, 2019: Issue 412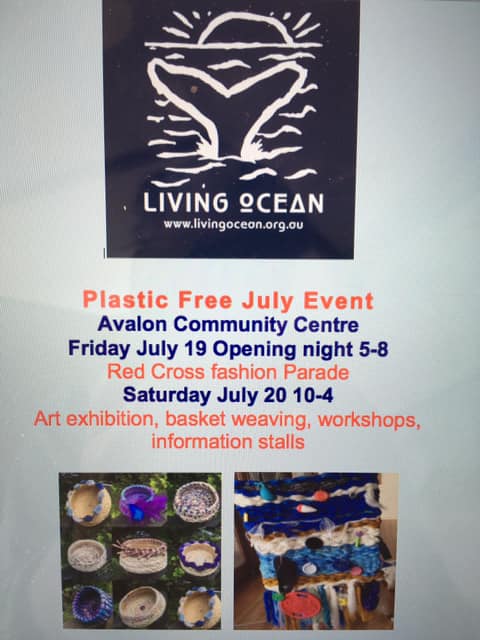 New Wave Of Funding For Councils To Manage NSW Coasts And Estuaries
Minister for Local Government Shelley Hancock today announced the NSW Government will invest almost $1.7 million to help councils and their local communities carry out projects to manage and protect NSW coasts and estuaries.
Mrs Hancock said the funds had been allocated to 18 coastal and estuary management projects across the State through the NSW Government's Coastal and Estuary Grants Program.
'Our unique coastal and estuary environments are enjoyed by local communities and also support a variety of native flora and fauna,' Mrs Hancock said.
'These grants will support local councils to manage risks from coastal erosion and improve the health and resilience of estuaries and wetlands.'
Projects to receive funding in this round include:
$121,675 – Kempsey Shire Council – South West Rocks foreshore upgrade
$40,370 – Nambucca Shire Council – Scotts Head outer seawall replacement
$48,769 – Bellingen Shire Council – Dalhousie Creek entrance management
$170,000 – Newcastle City Council – Cliff stability monitoring, management of dunes and access at Stockton Beach, dune management Bar Beach
$244,000 – Wollongong City Council – Restoration of significant sites around Lake Illawarra, rehabilitation of Perkins Dune and connectivity around Bellambi Estuary
$30,000 – Hunters Hill Council – Habitat restoration lower Parramatta River estuary
$420,000 – Lake Macquarie City Council – Coastal dune revegetation, foreshore rehabilitation and wetland management
$105,000 – Shoalhaven City Council – Protecting Shoalhaven's coastal wetlands and bushland reserves
$60,000 – Bega Valley Shire Council – Lower Bega Estuary rehabilitation and rehabilitation works on Pambula Lake
$349,075 – Ballina Shire Council – Shaws Bay dredging and foreshore improvements
$99,884 – Rous County Council – monitoring of the Richmond River water quality.
'This funding is another example of how the NSW Government is supporting councils and their communities to protect their local environment.'
The Coastal and Estuary Grants Program is funded under the NSW Government's $83.6 million commitment towards improving management of the NSW coastline. The program provides technical and financial support to local government to assist in managing the coastal zone.
Catch A Glimpse Of A Humpback Whale
Visit a coastal NSW national park to spot a humpback whale, as they start their annual migration north.
From May to November 2019, over 30,000 humpback whales will migrate from the cold waters of Antarctica to the warmer waters off north east Australia to mate and give birth before heading south again.
Vantage spots for whale watching include national parks with lookouts, headlands and foreshores.
Southern right and minke whales may also be spotted off the NSW coast during migration season.
Keen whale-watchers can download the free Wild About Whales mobile app, which helps users find the best locations for spotting whales, get real-time notifications of nearby sightings, and record their sightings.
Environment Minister Matt Kean said the app is a great tool for the whole family to learn more about whales, while also contributing to a citizen science project.
"Citizen science volunteers and other organisations such as ORRCA do an amazing job of monitoring the number of whales migrating along the NSW coast each season," Mr Kean said.
Find whale watching vantage points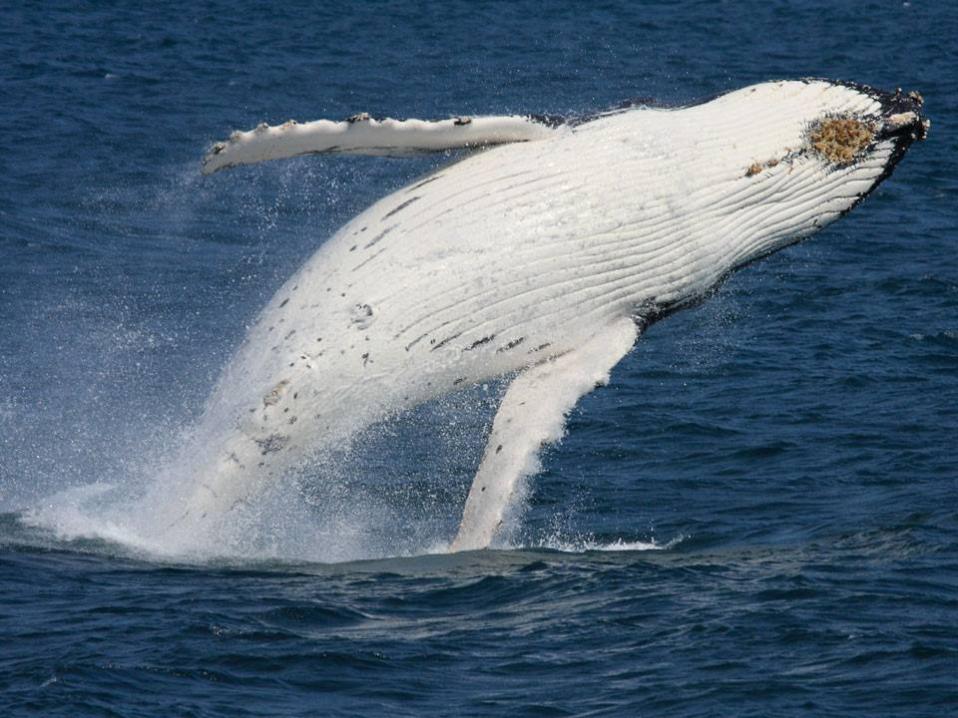 New Research Reveals The Toxic Legacy Of Coal Ash Waste On NSW's Central Coast
New research released today reveals communities across the country are at serious risk from poorly managed coal ash waste – the toxic by-product of coal-fired power that accounts for nearly one-fifth of Australia's waste stream.
Unearthing Australia's toxic coal ash legacy reveals shocking flaws in the management and regulation of coal ash dumps and is the first comprehensive national study of coal ash waste management in Australia.
"Coal ash is an enormous toxic legacy issue for Australia that largely flies under the radar, despite it being one of Australia's biggest waste problems and a huge risk to human and environmental health," report author and Environmental Justice Australia lawyer Bronya Lipski said.
"Lax government regulation and poor management of coal ash dumps has led to the contamination of groundwater, rivers, lakes and aquatic ecosystems as well as toxic air pollution from dried out dumps.
"Communities closest to coal-fired power stations bear the greatest health and environmental burden. Some of the ash dumps in Australia are very close to communities, including residential areas, schools and recreation centres. Most are extremely close to waterways," she said.
In March this year, the much-loved Myuna Bay Sports and Recreation Centre in NSW was closed suddenly due to structural fears that Origin Energy's adjacent Eraring coal ash dump may break its dam wall in the event of an earthquake.
"If the Eraring ash dump wall collapsed and flooded surrounding communities with toxic coal ash slurry, the devastation would be unimaginable. Coal ash dumps are a ticking time bomb. All Australian governments need to act now, not wait for a disaster."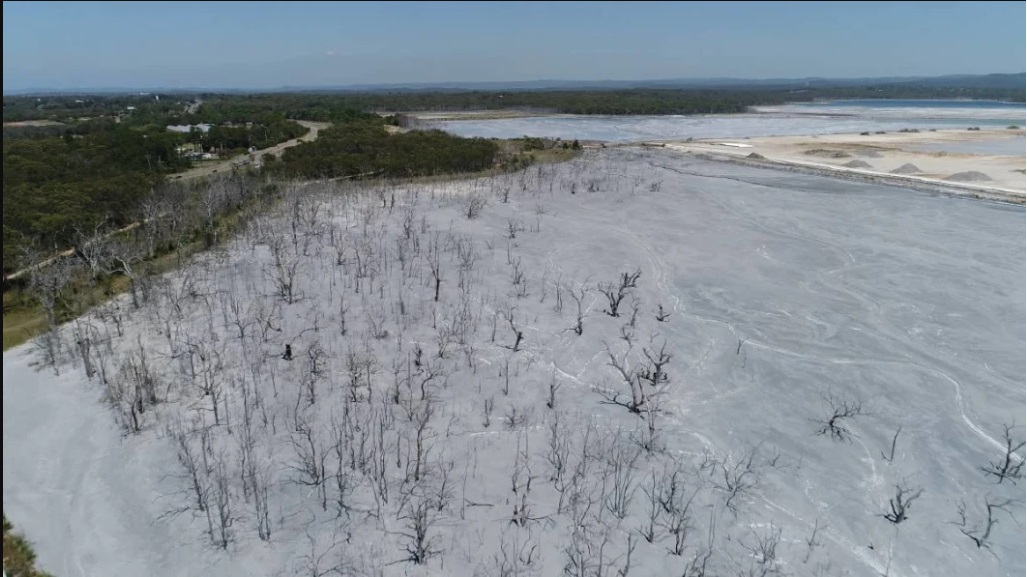 There's a combined 60 million tonnes of coal ash in dams at Vales Point and Eraring power stations on Lake Macquarie - photo supplied - this is at Eraring power station on the Central Coast

"Coal ash contains toxic heavy metals – including mercury, lead, arsenic, selenium and chromium – that have been linked to asthma, heart disease, cancer, respiratory diseases, nervous system damage and stroke," she said.
A United States Environmental Protection Agency (US EPA) risk assessment found living near unlined ash dumps increases the risk of damage to the liver, kidney, lungs and other organs when people are exposed to toxins at concentrations far above safe levels.
The report also makes recommendations for national best practice management and regulation and provides communities with information to be used when engaging with regulators and operators about coal ash dump issues that affect them.
"State Parliaments need to initiate inquiries into ash dumps to comprehensively investigate the current and future threat, make sure rigorous solutions are determined to clean up contamination, and start planning for rehabilitation and closure that adheres to best practice standards," Bronya Lipski concluded.
There are coal ash dumps in Victoria, New South Wales, Queensland, Western Australia and South Australia.
Most Australian power stations dispose of ash in the most environmentally harmful way – as wet sludge into predominately unlined dump sites, or directly into mines.
According to the US EPA, the extent of contamination from ash dump sites doesn't reveal itself for some 70 – 100 years after the site became operational.
There is no entirely safe way to dispose of coal ash, only a less harmful method which needs careful management including keeping it dry, in a thoroughly lined dump site, well away from surface and groundwater.
Conditions for ash dump management differ from state-to-state, and in each state, from power station to power station.
There is no best-practice management standard for ash dumps in any state, or at a national level.
There is no requirement that power station operators prepare ash dump rehabilitation, closure and post-closure plans well before closure of the power station occurs.
Access to information about ash dumps is extremely limited, including access to groundwater monitoring data and ash management plans which have to be acquired through Freedom of Information laws.
The only state that requires financial assurances be held for ash dumps is Victoria.
1. Australian governments initiate inquiries into coal ash dumps: Australian
Parliaments need to initiate inquiries into coal ash dumps to understand the full
extent of the toxic threat and make strong recommendations to protect human
and environmental health.
2. Rehabilitation plans: Australian governments should impose an immediate
obligation on ash dump owners and operators to prepare best practice
rehabilitation, closure plans and post-closure plans in consultation with the
communities who live near these toxic sites.
3. Tougher groundwater regulation: Australian regulators who oversee ash dumps
should immediately develop and implement actions to clean up and manage ash
dumps causing groundwater contamination, including re-siting operational ash
dumps to thoroughly rehabilitate existing sources of contamination to best practice
standards.
4. Safe containment of existing ash dumps: Australian governments should impose
immediate obligations on ash dump owners and operators to convert wet dumps to
dry ash emplacements.
5. Bond payments to protect communities: Australian governments should
immediately impose a bond or financial assurance on ash dumps to protect
Australian communities from bearing the cost burden of poorly managed or poorly
rehabilitated ash dumps.
6. National guidelines: Australian governments should develop and ensure the
implementation of enforceable national best practice guidelines for ash dump
management, rehabilitation, and closure and post-closure management (as outlined
in this report) to mitigate as far as practicable the future threat of contamination of
land, groundwater, and surface water and prevent harm to human health.
7. Transparency and availability of information: Australian governments should make
access to information about ash dumps transparent and available to the Australian
community, including all existing management plans, details of financial assurance,
rehabilitation plans, pollution incidents, fines and other enforcement actions taken
by regulators, monitoring data, hydrogeological assessment, predictions for future
contamination, and predictions for future land-use planning.
Birdwatchers Highlight Declines Of Seabirds Off South-Eastern Australia
Thirteen species of seabirds are declining off the coast of south-eastern Australia, a 17-year study by researchers at the Centre for Ecosystem Science at UNSW Sydney revealed.
The species include iconic and globally threatened birds such as the enormous Wandering Albatross, as well as locally breeding Flesh-footed Shearwater.
Working with data collected by seabird enthusiasts of the Southern Ocean Seabird Study Association, who regularly take boat trips out to sea from Port Stephens, Sydney and Wollongong, the scientists found that almost half of the 30 most commonly observed seabird species in the region had declined over the 17-year period from 2000 to 2016. The study is published in the latest issue of the international scientific journal,
Biological Conservation
.
"Seabirds are critically important organisms for maintaining the health of marine ecosystems," says lead author and UNSW Science Honours student Simon Gorta.
"They act as apex predators, feeding on a range of prey such as plankton, squid, fish and carcasses across the world's oceans.
"Our findings are worrying, not just because thirteen of our more common species are declining, but because we don't know for sure what is driving these declines."
While the exact mechanisms are unknown, the researchers suggest that warming ocean temperatures are likely to be contributing to this trend. The East Australian Current has strengthened off south-eastern Australia, which has led to warmer and less productive waters in the region, potentially driving birds to forage elsewhere, as the marine habitat in this region is no longer suitable for them.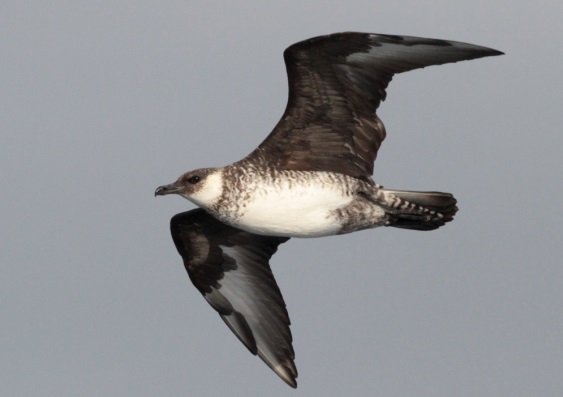 Pomarine Jaeger. Image: Corey Callaghan
"We can predict that as surface temperatures increase with climate change, we will be seeing fewer species that prefer cooler-than-average surface temperatures. The most dramatic example of this was in summer species – Pomarine and Arctic Jaegers - which showed this surface temperature preference and consistently declined in the region over the 17-year study period," Mr Gorta says.
Worryingly, many other species may also be declining. This is supported by declines in breeding populations of seabirds, linked to a number of threats globally. The researchers say that determining the exact causes of these declines should be a priority.
"Seabirds are the most threatened group of birds on the planet, with roughly 30% of them listed on the IUCN Red List as at risk of extinction," says co-author Professor Richard Kingsford, Director of the Centre for Ecosystem Science.
"They are threatened where they forage at sea, and where they breed, from commercial fishing and pollution at sea, as well as habitat degradation and introduced predators such as rats at breeding sites."
Relatively little is known about seabirds away from their breeding grounds, as most research efforts are focused on protecting the species at these sites. The researchers identified a clever solution to this by analysing a citizen science dataset, collected by passionate birdwatchers who go on birdwatching trips or "pelagics" out to sea, looking for seabirds almost every month of the year.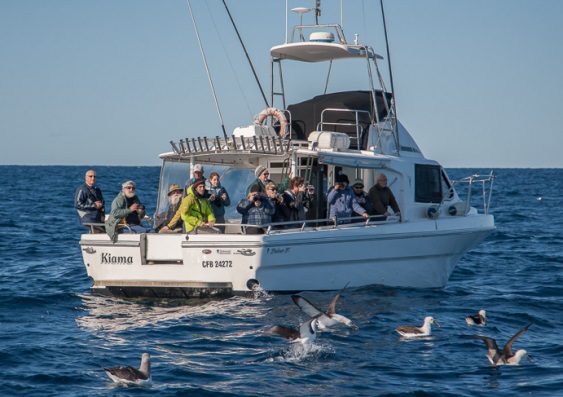 Pelagic birdwatchers off the NSW coast at Kiama. Credit: Brooke Whylie
"These types of at-sea observations of seabirds are difficult to come by, so we relied on a unique dataset, collated from birdwatchers' observations. These datasets are just sitting around from all over the world – waiting to be fully dusted off and used to investigate broader patterns which go well beyond usual three-year funding cycles," says senior author Corey Callaghan, PhD student at UNSW.
These pelagic seabirds occur in coastal and shelf waters off the coast of every continent except Antarctica, and observations from these trips offer a different, and important insight into the behaviour of seabirds, only otherwise attainable by using expensive tracking equipment on a few individuals.
"These observations inform real and informative trends of great importance to marine ecosystem management and conservation, and they do so through the engagement of the general public. It is important that everyone, not just the researchers, know what is going on in our oceans, because we depend on them, yet they are degrading before our eyes," says Mr Gorta.
"These issues must be addressed in order to halt the long-term declines of seabirds."
230 New Species In Real Life Game Of Flies
Paramonovius nightking, a bee fly named after Game of Thrones' Night King because it reigns in winter and has a crown of spine-like hairs, is one of 230 new species named by CSIRO during the past year.
"It has a serious side, but naming new species is the most fun a taxonomist can have," entomologist at CSIRO's National Research Collections Australia, "Bry the Fly Guy" (aka Bryan Lessard), said.
The newly named species ranged from a cusk eel named Barathronus algrahami after fish collection manager Al Graham, to a tiny soldier fly from Judbarra National Park, Northern Territory that Dr Lessard named Prosopochrysa lemannae in honour of insect technician Cate Lemann.
Naming our biodiversity is a serious business.
A species without a scientific name is invisible to science and conservation and Australia has only named 20-25 per cent of its half a million species.
"Scientists across the country name around 1000 new species each year. At the current rate it will take another 350 years just to know what exists," Dr Lessard said.
"Australia needs a step change in biodiversity discovery and at CSIRO we're pulling together many strands of science to deliver that.
"We're using AI, machine learning, genomics, digitisation and big data informatics to change the way we use the 15 million specimens in our research collections."
The driver is the value of Australia's biodiversity and its benefits.
"Our biodiversity runs the planet. It cycles nutrients, sequesters carbon, pollinates crops and cleans the air we breathe and the water we drink. We literally couldn't live without it," Dr Lessard said.
Australia's native plants and animals directly support billions of dollars of industries such as fisheries and forestry.
They are rich sources of germplasm for crops like cotton, soybean and macadamias and can be explored to find useful new bioactive molecules and novel materials.
"Native plants and animals are of deep cultural significance to Indigenous communities and simply being out in nature has many health benefits," Dr Lessard said.
One of the group Dr Lessard studies, soldier flies, has an estimated 300 Australian species, only 150 of which have names.
Like many insects, some undescribed soldier fly species have waited in the insect collection for decades for a taxonomist to describe and name them so they can be formally recognised.
"One of the soldier flies I named is from Chillagoe in Queensland," Dr Lessard said.
"It's so different from other Australian soldier flies that it belongs to a new genus, which is the next level up from species.
"I named it Scutellumina parvatra - that means little black fly with no shoulder spines."
There are conventions to follow when playing the name game. Names shouldn't be insulting or derogatory and you shouldn't name a species after yourself.
The scientific name must be unique for each species – it's made up of both a genus name, which comes first, and a species name.
Along with the new insect and fish species, staff of the Australian National Herbarium named six new plants species, including two daisies, two orchids, a lobelia and a trumpet vine.
The next generation of taxonomist are also getting involved to help describe our unique Australian species.
"Xuankun Li, who named the bee fly Paramonovius nightking, is a PhD student at CSIRO and a huge fan of Game of Thrones, proving that inspiration for new species names can come from anywhere," Dr Lessard said.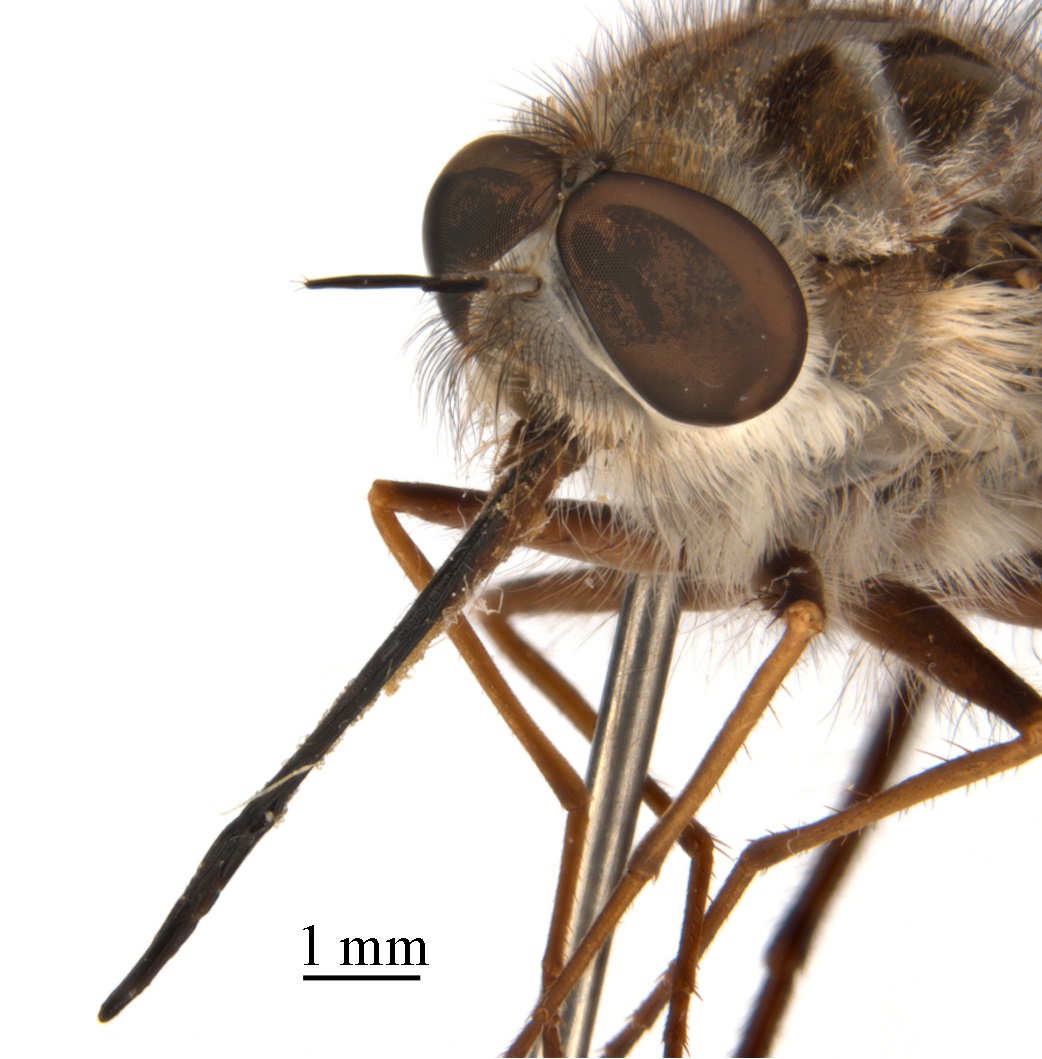 Paramonovius nightkingis a bee fly named after Game of Thrones' Night King because it reigns in winter and has a crown of spine-like hairs. The name was chosen by Game of Thrones fan Xuankun Li, a PhD student at the Australian National Insect Collection in Canberra.

Australian National Fish Collection researcher, Helen O'Neill, said the process of discovering new fish species often began on research vessels or underwater with marine surveys.
"Marine surveys provide vital information about the biodiversity of our marine environments," Ms O'Neill said.
"Researchers spend many long hours at sea and underwater collecting, photographing and identifying specimens and then preserving samples for more detailed laboratory analysis.
"This work is frontier science and, because we are constantly learning about our marine environments, it can often turn up new species."
Staff of the National Research Collections Australia acknowledge the contributions of their collaborators from Australia and around the world to the many field expeditions, specimen loans and publications that have contributed to the new species named during the past year.
Species lists for Australia are maintained by the Australian Biological Resources Study: Australian Faunal Directory
Taxonomy Australia maintains a running count of new Australian species named each year: New Australian species 2019
Papers about featured species:

This newly named species is a cusk eel named <em>Barathronus algrahamiafter</em> Al Graham at the Australian National Fish Collection in Hobart. <em>Barathronus algrahamiis</em> a deep sea fish that was caught off South Australia by scientists aboard our ship RV Investigator.It is 200 mm long
Lion Island's Little Penguins (Fairy Penguins) Get Fireproof Homes
Devastating news this week that 2 Little Penguins (Fairy Penguins) have been killed at Manly. Our hearts go out to their little penguin mates and all those who toil to keep them safe.

At Lion Island, NSW National Parks and Wildlife Service rangers have just installed 20 concrete burrows on the island, which are fire-proof and can also protect the creatures from foxes and goannas. The installations come in the wake of the bushfire of August 2018.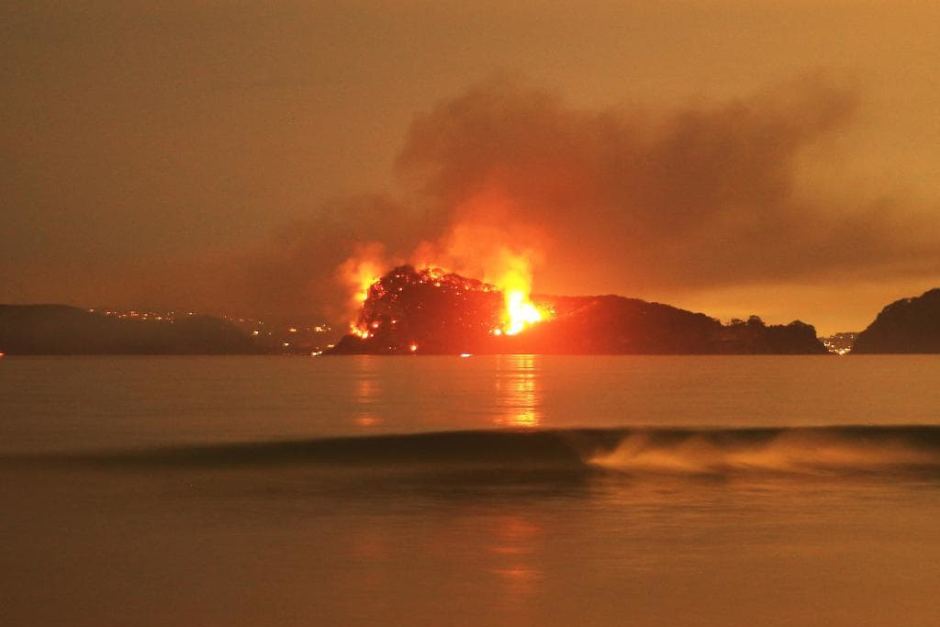 The bushfire that destroyed much of the Little Penguins' habitat in August 2018. Supplied: @ausfirefighter

NSW Environment Minister Matt Kean said the burrow program was part of a push to protect the Little Penguins' future.
"We're installing these nests to protect penguins, enable them to nest and hopefully grow the population," he said.
The burrows were designed by wildlife rangers and manufactured by a women's shed group known as the Fix-It Sisters.
Co-founder Linda Prince said her group was delighted to take part in such a worthwhile project.
"It was hard work but we really loved doing it," she said.
"It took hours and hours but there was lots of laughs, lots of sore backs and sore hands."
NSW National Parks and Wildlife Service ranger Rachel Labador stated in an
ABC report by Jessica Kidd
that each burrow has been set up in a location where the rangers know the penguins have been prospecting and where they are likely to nest.
Ms Labador said she lines the new burrows with leaf litter and penguin poo so that any prospecting bird knows it is a safe place to nest.
"This is the primo penguin real estate," she said.
"Penguins like coming back to the same place, so if we can have a burrow that will last for decades we know that the penguins will keep using it."
If the burrows are successful in the forthcoming breeding season it is likely they will be installed at other Little Penguin colonies. Another Pittwater first thanks to the hard work of
NSW National Parks and Wildlife Service, their rangers and the great women at the
Fix it Sisters Shed.
Between June and August, male penguins return to their colonies to reconstruct old burrows, dig new ones and attract mates. So we're heading and into Little Penguin breeding season right now.

As visitors are not allowed on Lion Island unless they're rangers or those who have been given access permission to research for studies, Fix it Sisters Shed are allowing us to share their photos from the Little Penguins Project: Installation Day — at Lion Island.
in late May 2019.
Linda Prince, co-founder and Chief Sister, Fix it Sisters said this week;
"When the Fix it Sisters Shed were asked if we would build 20 burrows for the Little Penguins on Lion Island, we couldn't say yes quick enough. How could you not help these wonderful Little Penguins!"
"It was an exciting brief - 20 concrete and perlite burrows to be ready for the start of the breeding season. They were a brand new design and the Fix it Sisters' job was to manufacture them."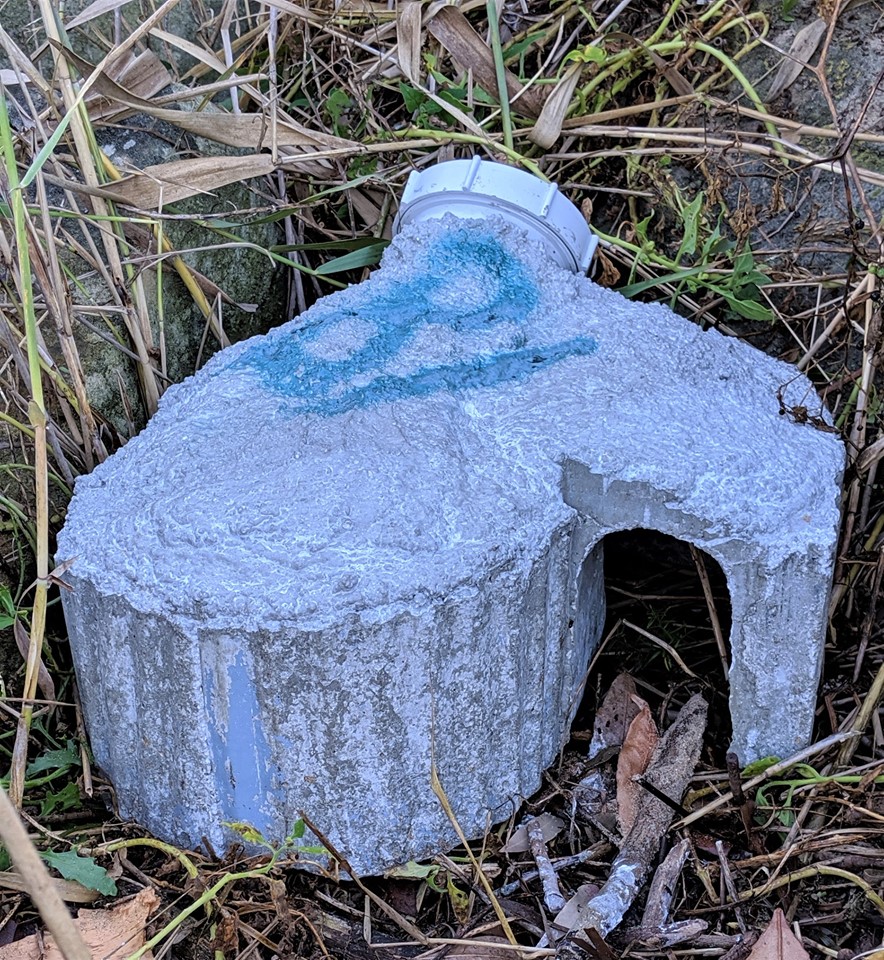 "We had sore hands and bad backs when we were making them over a few months, but the pain faded away when we travelled with our precious cargo by barge to Lion Island to help install the burrows - a joint effort between National Parks and Wildlife, the Land Care volunteers and us."
"Now we have been asked to make ten more burrows for the Little Penguin colony off the NSW South Coast. We can't wait!"
This Issue's Pictorial runs some of the Fix it Sisters photos from the installation day, which started very early in the morning with a group of staff and volunteers from NSW National Parks and Wildlife Service, the Office of Environment and Heritage and Hawkesbury Environment Network (HEN) - and the Fix it Sisters penguin mascot.
A barge took them all over to the island and after a cup of tea and a special penguin cupcake, the group spent the day getting the new penguin homes set up and ready to welcome some Little Penguins.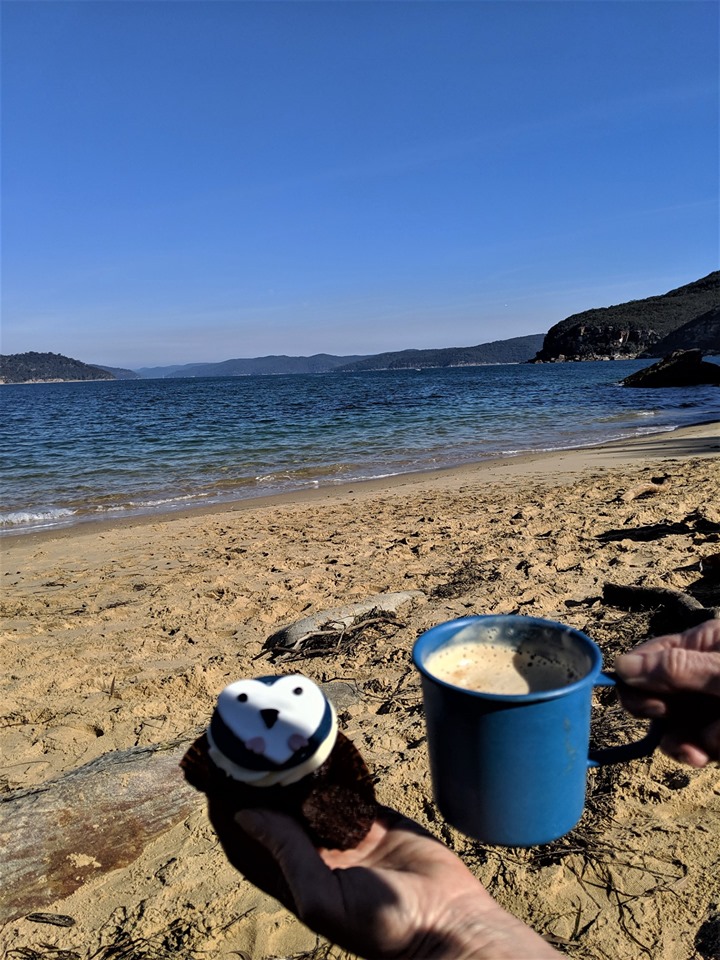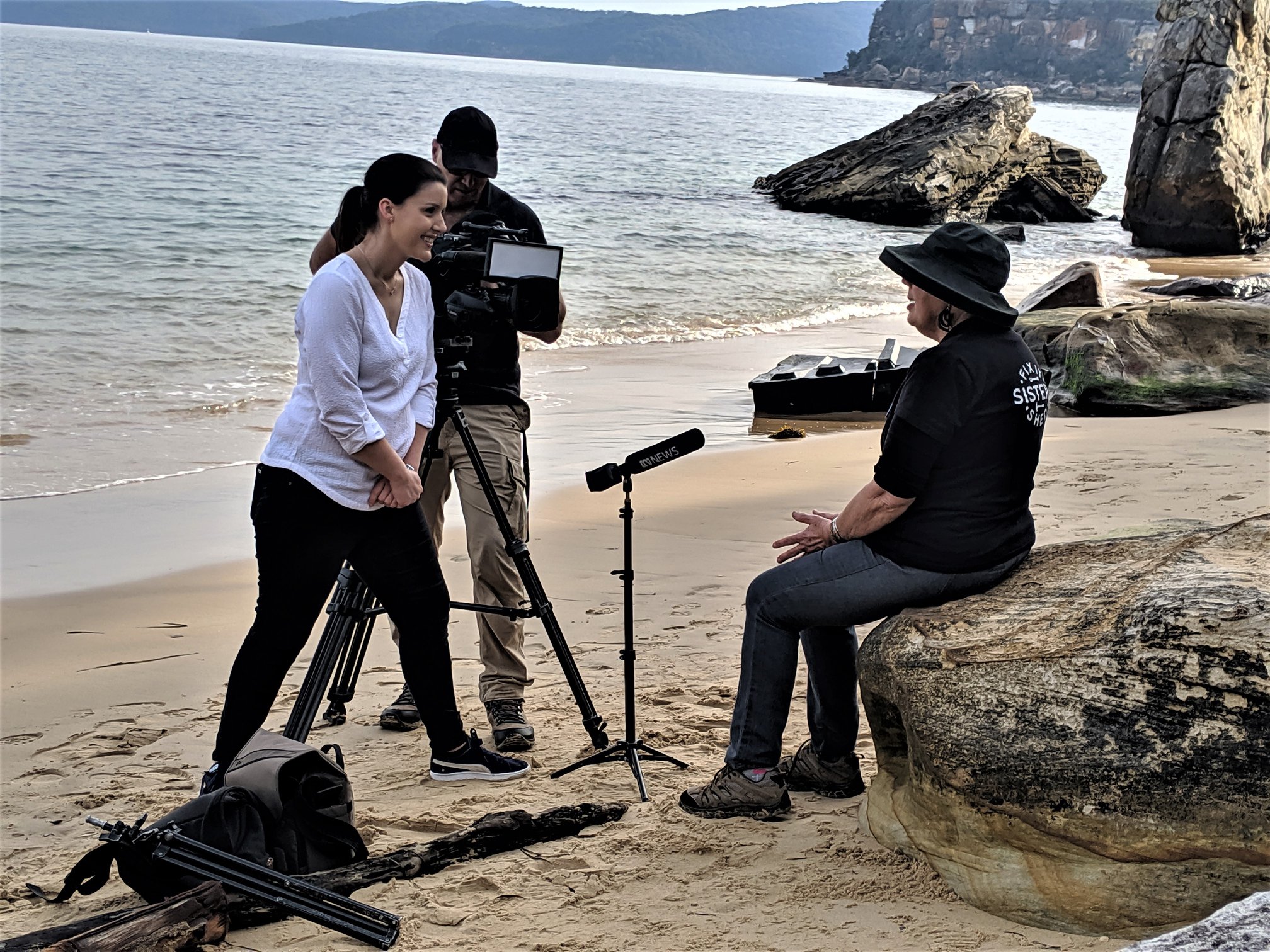 Did you know that we once had Little Penguins right along our beaches until feral animals and domestic pets devastated this population? Ken 'Sava' Lloyd recently shared:
They used to walk across Ocean St Narrabeen and nest under Ross Jorgensons house,and there was a colony at Bollicky Beach(Turrimetta) Nth. Narrabeen. You could hear them from up on the Plateau, Edgecliff Bolv. down in the surf.There was a bait ground just off Sth Narra SLSC. Sava
Fortunately Pittwater's Lion Island colony is seen playing and 'fishing' regularly in the estuary and off nearby beaches - still!
What great news for our community, especially since this is the 65th year people have worked at ensuring Lion Island's Little Penguins are safe on their home grounds.
Visit April 2019's Issue 401:
Visit July 2019's Issue 410 Pictorial for more: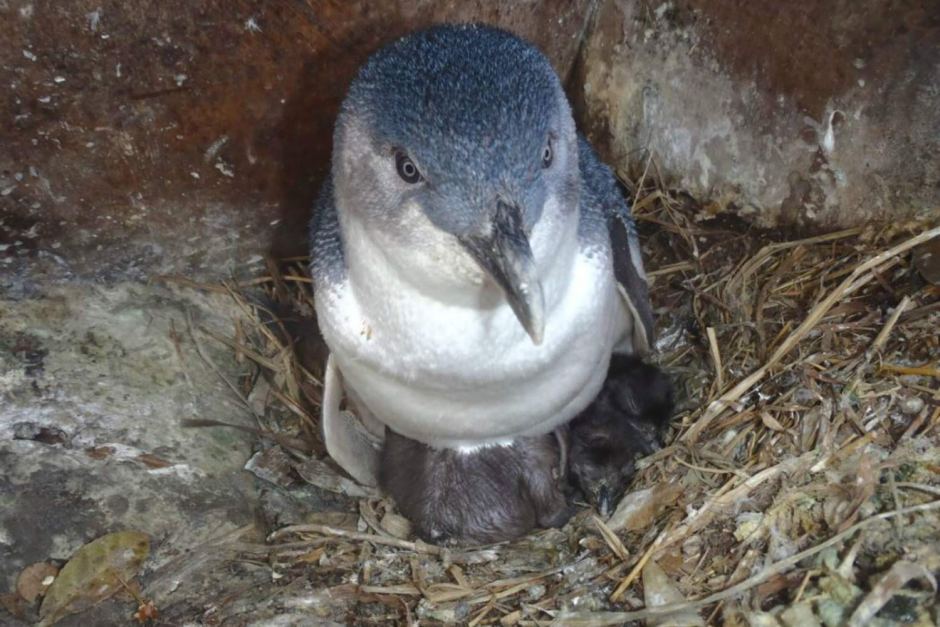 Little Penguin on nest - supplied
About the

Fix it Sisters Shed
The Fix it Sisters Shed is a not-for-profit organisation which empowers women of all ages in southern Sydney with practical and creative skills, through educational workshops and facilitated DIY sessions. We also coordinate and volunteer for various projects throughout the community.
Our current projects include traineeships for domestic violence victims, a mentoring program with students from Arncliffe Public School and building penguin burrows for the NSW National Parks and Wildlife Service. If there is a need for the Fix it Sisters and we can practically help, we are there!
In addition to our community projects we've also run a number of fun and educational workshops in local schools across southern Sydney, with Bunnings Kingsgrove and at our shed in Arncliffe.
Fix it Sisters was the brainchild of co-founders, Linda Prince and Lynn Kristensen, who met on a woodwork course in 2015. They struck up a friendship, discovered their mutual passion for helping women to learn new skills and an idea was soon born!
After lots of hustling and get-togethers around the work bench, Fix it Sisters was officially launched in September 2018 with an all-female volunteer Board of Directors.
Our aim is to build a social connection with a diverse range of women and girls (over 12 years) in the community, but with a particular focus on supporting new migrants, refugees, widows and domestic violence victims to become independent, skilled and confident. We're all about changing social norms and enabling women to reach their potential and find new passions in a creative, safe and supportive environment.
Fix it Sisters is auspiced by 3Bridges Community and supported by various local community organisations, including Bayside Council, South Eastern Sydney Local Health District, Lions Club of Lugarno and Bunnings Warehouse Australia. The Hon Linda Burney MP is our inaugural patron
Get in touch with us for more info:
hello@fixitsistersshed.org.au
or @fixitsistersshed / #fixitsisters on Instagram and Facebook. We hope to meet you soon!
NSW Upper House Inquiry Into Koala Populations And Habitat In New South Wales
This inquiry was established on 20 June 2019 to inquire into and report on koala populations and habitat in New South Wales.
1. That Portfolio Committee No. 7 – Planning and Environment inquire into and report on actions,
policies and funding by government to ensure healthy, sustainable koala populations and habitat in
New South Wales, and in particular:
(a) the status of koala populations and koala habitat in New South Wales, including trends, key
threats, resource availability, adequacy of protections and areas for further research,
(b) the impacts on koalas and koala habitat from:
(i) the Coastal Integrated Forestry Operations Approvals and Regional Forest
Agreements,
(ii) the Private Native Forestry Code of Practice,
(iii) the old growth forest remapping and rezoning program,
(iv) the 2016 land management reforms, including the Local Land Services Amendment
Act 2016 and associated regulations and codes
(c) the effectiveness of State Environmental Planning Policy 44 - Koala Habitat Protection, the
NSW Koala Strategy and the Biodiversity Conservation Act 2016, including the threatened
species provisions and associated regulations, in protecting koala habitat and responding to
key threats,
(d) identification of key areas of koala habitat on private and public land that should be
protected, including areas currently at risk of logging or clearing, and the likely impacts of
climate change on koalas and koala distribution,
(e) the environmental, social and economic impacts of establishing new protected areas to
conserve koala habitat, including national parks, and
(f) any other related matter.
3. That the committee report by 15 June 2020.
Ms Cate Faehrmann MLC The Greens (Chair)
Hon Mark Pearson MLC Animal Justice Party (Deputy Chair)
Hon Mark Buttigieg MLC Australian Labor Party
Hon Catherine Cusack Liberal Party
Hon Ben Franklin MLC The Nationals
Hon Shayne Mallard Liberal Party
Hon Penny Sharpe MLC Australian Labor Party
Make a Submission Online
HERE. Submissions close August 2nd, 2019.
National Tree Day 2019
National Tree Day started in 1996 and has grown into Australia's largest community tree-planting and nature care event.
It's a call to action for all Australians to get their hands dirty and give back to the community. ​​​
While every day can be Tree Day, we dedicate celebration of Schools Tree Day and National Tree Day to the last Friday and last Sunday in July.
In

2019 Schools Tree Day is Friday 26th July and National Tree Day is Sunday 28th July.
How Planting Trees Could Save The Climate
Around 0.9 billion hectares of land worldwide would be suitable for reforestation, which could ultimately capture two thirds of human-made carbon emissions. The Crowther Lab of ETH Zurich has published a study in the journal Science that shows this would be the most effective method to combat climate change.
The Crowther Lab at ETH Zurich investigates nature-based solutions to climate change. In their latest study the researchers showed for the first time where in the world new trees could grow and how much carbon they would store. Study lead author and postdoc at the Crowther Lab Jean-François Bastin explains: "One aspect was of particular importance to us as we did the calculations: we excluded cities or agricultural areas from the total restoration potential as these areas are needed for human life."
Reforest an area the size of the USA
The researchers calculated that under the current climate conditions, Earth's land could support 4.4 billion hectares of continuous tree cover. That is 1.6 billion more than the currently existing 2.8 billion hectares. Of these 1.6 billion hectares, 0.9 billion hectares fulfill the criterion of not being used by humans. This means that there is currently an area of the size of the US available for tree restoration. Once mature, these new forests could store 205 billion tonnes of carbon: about two thirds of the 300 billion tonnes of carbon that has been released into the atmosphere as a result of human activity since the Industrial Revolution.
According to Prof. Thomas Crowther, co-author of the study and founder of the Crowther Lab at ETH Zurich: "We all knew that restoring forests could play a part in tackling climate change, but we didn't really know how big the impact would be. Our study shows clearly that forest restoration is the best climate change solution available today. But we must act quickly, as new forests will take decades to mature and achieve their full potential as a source of natural carbon storage."
The study also shows which parts of the world are most suited to forest restoration. The greatest potential can be found in just six countries: Russia (151 million hectares); the US (103 million hectares); Canada (78.4 million hectares);
Australia (58 million hectares);
Brazil (49.7 million hectares); and China (40.2 million hectares).
Many current climate models are wrong in expecting climate change to increase global tree cover, the study warns. It finds that there is likely to be an increase in the area of northern boreal forests in regions such as Siberia, but tree cover there averages only 30 to 40 percent. These gains would be outweighed by the losses suffered in dense tropical forests, which typically have 90 to 100 percent tree cover.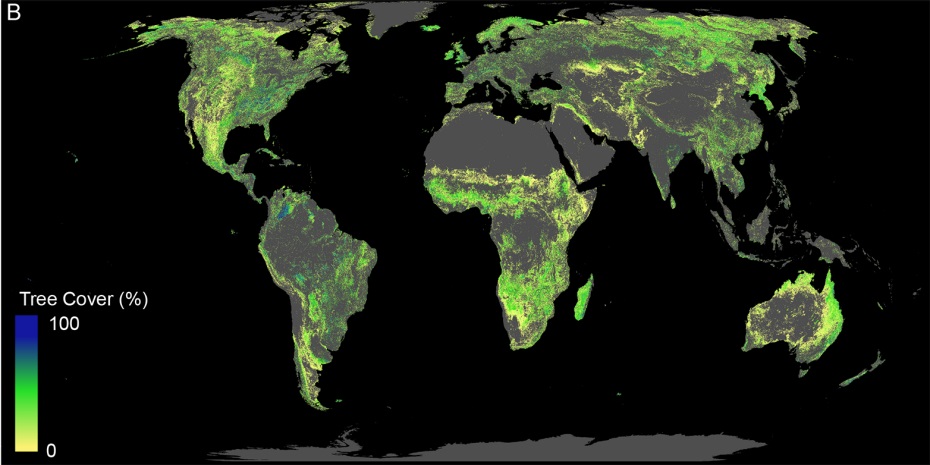 Land available for forest restoration (excluding deserts, agricultural and urban areas; current forestland not shown). (Image: Crowther Lab / ETH Zurich)
A tool on the
Crowther Lab website
enables users to look at any point on the globe, and find out how many trees could grow there and how much carbon they would store. It also offers lists of forest restoration organisations.
The new research published July 5th in
Science
estimates there's enough suitable unused land on the globe for reforestation to store around 205 gigatonnes of carbon.
How To Protect Corals Facing Climate Change
The best way to protect corals threatened by climate change is to conserve a wide range of their habitats,
according to a study in
Nature Climate Change
. The finding likely applies to conservation efforts for many other species in the ocean and on land, including trees and birds.
"Rather than conserving just the cold places with corals, we found that the best strategies will conserve a wide diversity of sites," said co-author Malin Pinsky, an associate professor in the Department of Ecology, Evolution, and Natural Resources at Rutgers University-New Brunswick. "Hot reefs are important sources of heat-tolerant corals, while cold sites and those in between are important future refuges and stepping stones for corals as the water heats up."
Worldwide, about 500 million people rely on coral reefs for food and livelihoods, with billions of dollars a year boosting economies, according to the National Oceanic and Atmospheric Administration. Reefs protect coastlines from storms and erosion; provide habitat as well as spawning and nursery grounds for fish; and result in income from fishing, recreation and tourism, among other benefits.
But corals face several threats, including global warming, warm water bleaching episodes, reef destruction, nutrient pollution and ocean acidification from carbon dioxide emitted when fossils fuels burn.
Predictions about the future of corals are generally grim, the study notes, but there is growing recognition that they can adapt rapidly to a changing climate.
Pinsky and scientists at the University of Washington, Utah State University, Coral Reef Alliance, Stanford University and University of Queensland in Australia modeled how different conservation strategies might help coral reefs survive climate change. Previous research addressed where to establish marine protected areas to help corals, but nearly all studies overlooked the fact that corals can also evolve in response to climate change, Pinsky said.
The researchers evaluated a range of potential conservation strategies, including those that: protected sites where existing coral populations appeared to be "preadapted" to future conditions; conserved sites suitable for corals to move to in the future; conserved sites with large populations of certain species; conserved the smallest populations; or protected reef sites chosen at random. The researchers found that conserving many different kinds of reefs would work best.
"Corals are facing a gauntlet over the coming years and decades from warming oceans, but we found that reef conservation in general can really boost corals' ability to evolve and cope with these changes," Pinsky said. "There is strength in diversity, even when it comes to corals. We need to think not only about saving the cooler places, where corals can best survive in the future, but also the hot places that already have heat-resistant corals. It's about protecting a diversity of habitats, which scientists hadn't fully appreciated before."
The researchers are developing regional models to test conservation strategies for the Caribbean Sea, the central Pacific Ocean and the Coral Triangle in the western Pacific, he said. They want to understand how the most effective conservation strategies differ from one region to the next.
"We are working closely with conservation groups that will be applying the guidelines and findings from this study to coral reef conservation around the world," Pinsky said.
Timothy E. Walsworth, Daniel E. Schindler, Madhavi A. Colton, Michael S. Webster, Stephen R. Palumbi, Peter J. Mumby, Timothy E. Essington, Malin L. Pinsky.
Management for network diversity speeds evolutionary adaptation to climate change.
Nature Climate Change, 2019; DOI:
10.1038/s41558-019-0518-5
NSW'S Best Junior Surfers To Call Coffs Harbour Home For The 2019
Woolworths NSW Junior State Titles
Over 250 competitors will call Coffs Harbour home when the Woolworths NSW Junior State Titles pres. by Ocean and Earth kicks off from 19th – 25th July 2019.
Competitors will be vying for an NSW Junior Title and in turn, earn their position into the upcoming 2019 Australian Junior Surfing Titles, which will take place in Western Australia at the end of the year.
All qualifiers for the Woolworths NSW State Junior Titles pres. by Ocean and Earth were determined by eight individual regional titles, which took place up and down the NSW coastline earlier in 2019.
Coffs Harbour City Council's Mayor Denise Knight was elated that the region would continue to build on its long and rich history of hosting junior surfing events.
"I'm thrilled that Coffs Harbour will again be hosting the Woolworths NSW Junior State Titles later this year. An event like this further strengthens our great relationship with Surfing NSW, and the event itself is a brilliant way to encourage and support youth participation in sports. As a destination, I know the local tourism sector will look forward to welcoming competitors and their families from all over the state to enjoy the beautiful Coffs Coast."
Surfing NSW CEO Luke Madden echoed similar sentiments.
"The Woolworths NSW Junior Titles pres. by Ocean and Earth is one of the most fiercely contested events on our calendar with competitors hungry to gain themselves an NSW Title in a region that consistently delivers decent surf and has a variety of quality breaks for whatever Mother Nature dishes up."
The last two days of the event will comprise of the NSW School Surfing Titles.
2019 will be the ninth year Surfing NSW will combine the NSW School Surfing Titles into the event.
Former competitors in the NSW Junior State Titles include current World Surf League (WSL) Championship Tour (CT) surfers Owen, Mikey and Tyler Wright, Sally Fitzgibbons, Matt Wilkinson, Wade Carmichael and Connor O'Leary.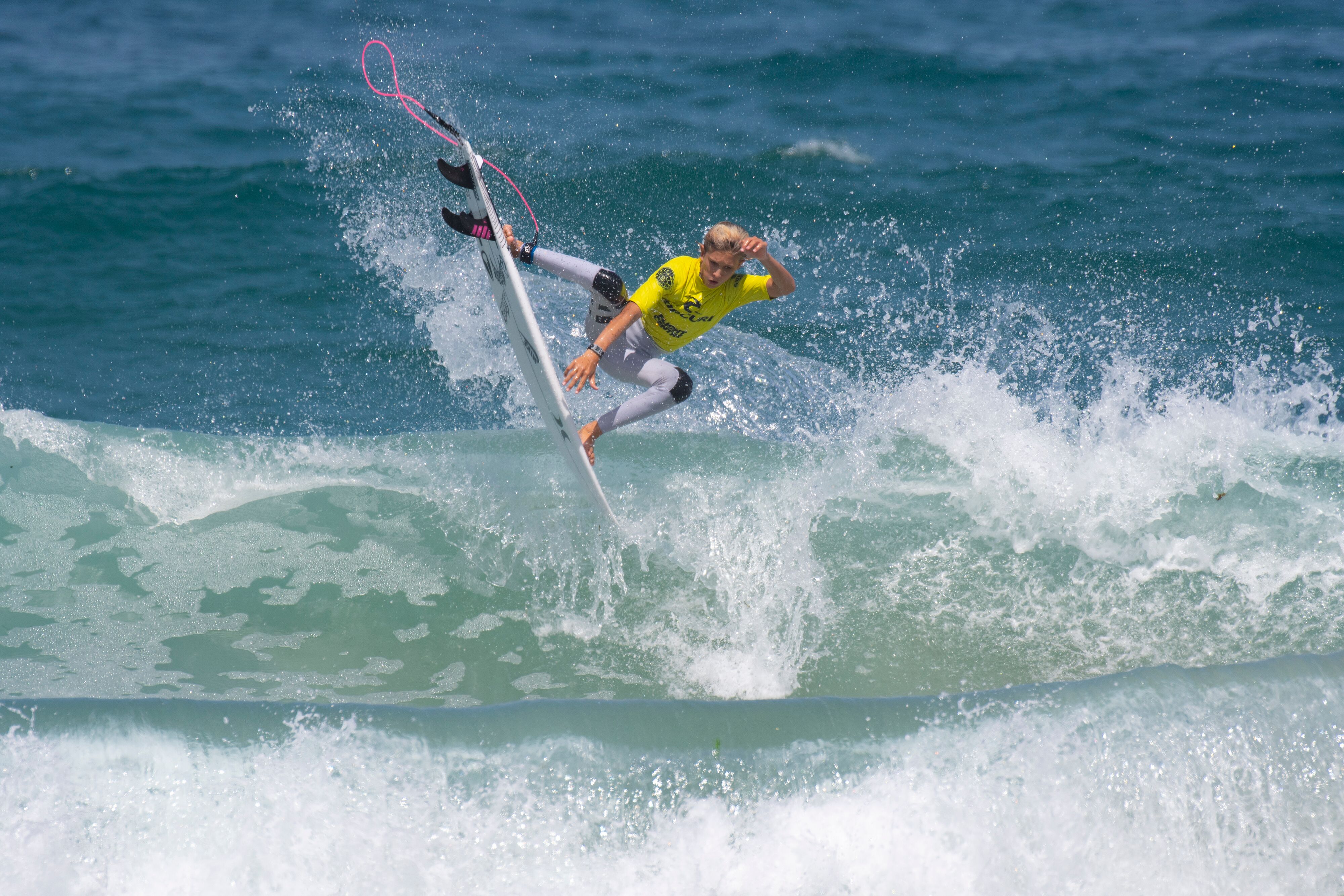 Winter Vincent getting airborne - photo by Ethan Smith/Surfing NSW
The daily schedule and location will be confirmed via the event hotline at 6:45am each day. The event hotline is 0458 247 212.
The event will be fully mobile in the Coffs Harbour area with Macauleys, Park Beach, Diggers, Gallows and Sawtell all venue options.
The Woolworths NSW Junior Titles pres. by Ocean and Earth will be proudly supported by Woolworths, Ocean and Earth, Coffs Harbour City Council, Carve, Australian Skin Cancer Clinics, Mothernest, Volkswagen, H2Coco, Reflections Holiday Park and Surfing NSW.
ABOUT WOOLWORTHS
Future Australian surfing champions will receive further help to ride the wave to success, with Woolworths expanding its commitment to the sport to include Surfing Australia's six affiliated State branches Woolworths State Junior Surfing Titles, with 18 events to be run nationally across six States in 2019.
Registrations Are Now Open For The 2019 Beach To Bush Program
Proudly sponsored by Clubs NSW and the Cancer Institute, rural primary schools in NSW have been benefiting from our Beach to Bush program for an incredible 25 years.
The week-long program was born out of research in 1994 that showed 50% of people rescued from the surf live more than 50km from the beach.
Last year marked the 25th year of the program which started in 1994 and is free for schools along the tour routes. To date, the program has educated 250,848 young people about safety at the beach and other aquatic environments.
Surf Life Saving NSW thanks ClubsNSW and NSW Cancer Institute for their ongoing support which makes this program possible.
Tour 1: Canberra
Tour 2: Dubbo
Tour 3: Wagga Wagga
Tour 4: Deniliquin
Tour 5: Orange
Tour 6: Bathurst
Tour 7: Tamworth
Avalon Surf Boat And Whale - Media Student Vid.
Published June 3rd, 2019 - AV - IPT Multimedia Video Component by Lachlan Mills - Avalon Beach SLSC Member
Song Credit: Trap Nation, Star Wars - The Force Theme (Far Out Remix)

Moon Landing Broadcast Donated To CSIRO By NASA Now Donated To NFSA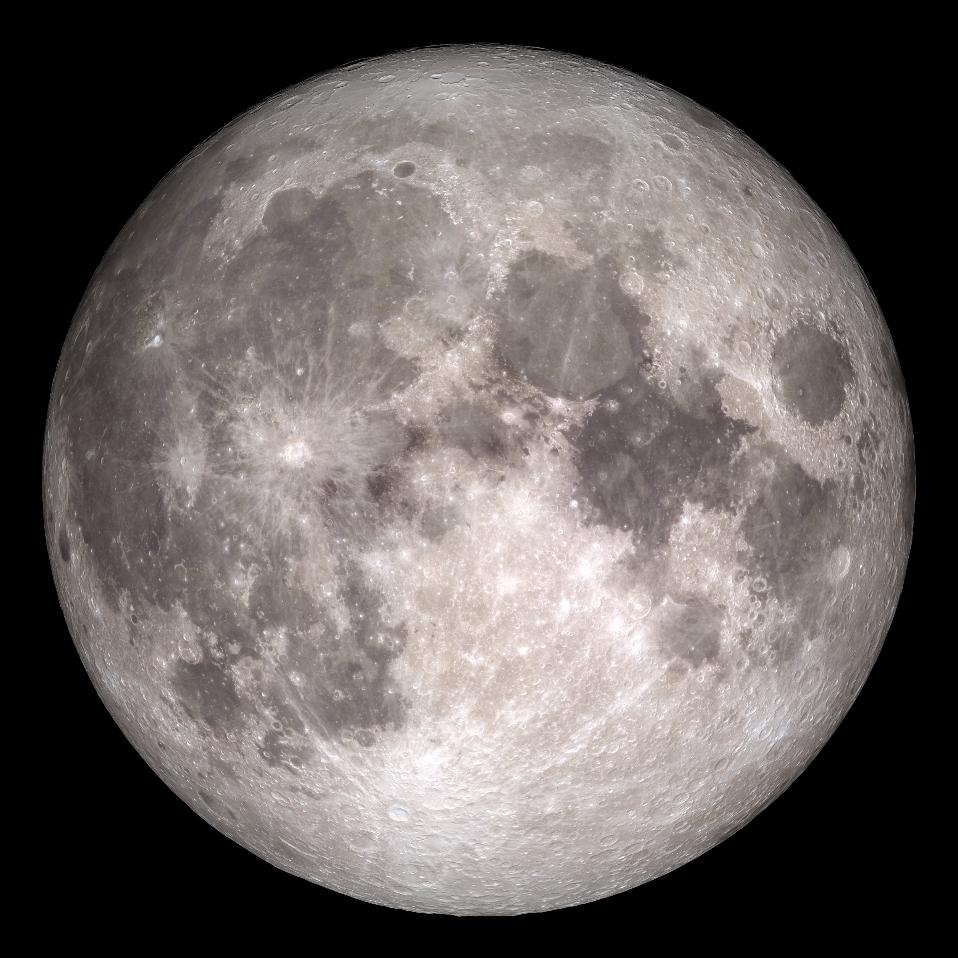 Vision of the Apollo 11 Moon landing was seen by more than 600 million people. Photo Credit: NASA.
As the 50th anniversary of the Apollo 11 Moon landing approaches on July 21st, CSIRO and the National Film and Sound Archive of Australia have ensured the original TV broadcast will be preserved for future generations.

NASA gifted the only official copy of the footage held outside of the United States to CSIRO, Australia's national science agency, in recognition of Australia's crucial role supporting the Apollo 11 mission.
To mark the anniversary, a new digitally restored version of Australia's official copy of the broadcast was today donated by The Hon Karen Andrews MP, Minister for Industry, Science and Technology, to The Hon Paul Fletcher MP, Minister for Communications, Cyber Safety and The Arts at an event at Parliament House.
A delegation of NASA officials led by Mr Badri Younes, Deputy Associate Administrator for Space Communications and Navigation, were present to witness the donation.
Ground stations in Australia played an essential role in the success of the Apollo 11 mission, receiving and relaying images to the world, tracking spacecraft and monitoring astronauts' health.
Sharing this historic event, which was seen by over 600 million people around the world, would not have been possible without this strong US and Australia partnership.
Communicating with the Apollo 11 lunar module Eagle and sharing news of the 'giant leap' was made possible by the technology and teams at NASA's tracking stations at Goldstone, California and Honeysuckle Creek near Canberra, and CSIRO's Parkes radio telescope in NSW.
For the first nine minutes of the broadcast, NASA switched from Goldstone to the signals from Honeysuckle Creek – the latter capturing the first foot-step on the Moon.
The strong signal being received by CSIRO's Parkes radio telescope – with its large surface area and sensitive technology – was then used to share the remainder of the two-and-a-half-hour broadcast with the world.
Executive Director of CSIRO's space programs Dr Dave Williams said Australia's unique geographical location made it a natural choice for NASA to establish ground tracking stations, which need to be located at equal distances around the world to maintain constant contact with spacecraft.
"Our collaboration with NASA extends for almost sixty years," Dr Williams said.
"Australia continues to play a pivotal role in NASA's Deep Space Network, tracking more than 40 spacecraft from the Canberra Deep Space Communication Complex – which CSIRO manages on NASA's behalf – and lending our Parkes radio telescope to support missions such as Voyager 2, which recently entered interstellar space.
"It was an honour to receive the official copy of the footage from NASA in recognition of the support Australia provided to the Apollo 11 mission, and to donate this footage to the National Film and Sound Archive for the benefit of future generations."
CEO of the National Film and Sound Archive Jan Müller said in addition to a significant scientific and engineering achievement, the broadcast of the moonwalk was a powerful collective experience for those watching here on Earth.
"Nearly fifty years ago, the world came together to watch these images and celebrate a landmark human achievement. The broadcast had huge impact inspiring others to follow their passion in science and engineering, and to make a difference to the world," Ms Müller said.
"Today we're delighted to accept this donation from CSIRO to add to our collection, which preserves key moments in Australia's history."
Vision of the moonwalk was transmitted via a 66cm radio dish on top of the lunar module that used just 20 watts of power – the same energy output as two LED light bulbs.
The faint signals then travelled 384,000 kilometres to Earth where they were received and converted to a signal normal TVs could receive.
The conversion meant TV audiences never saw the comparatively high-quality video direct from the Moon that engineers at Goldstone, Honeysuckle Creek and Parkes witnessed.
Decades later, NASA worked with Hollywood film restoration specialists to enhance the footage, which is now included in the collection of the National Film and Sound Archive of Australia, ensuring its ongoing preservation.
The donated footage is one of just three copies in the world and the only copy to be held outside of the United States.
Minister Fletcher, who accepted the footage from Minister Andrews on behalf of the NFSA, said 'The moon landing inspired millions of people and the Apollo 11 mission also had significant practical effects. It really marked the beginning of the digital age, driving dramatic advances in computing and communications.'
Astronauts Armstrong and Aldrin remained on the surface of the Moon for approximately two-and-a-half hours, during which time they collected about 47 pounds of samples, and deployed four experiments. You can watch the three-hour Restored Apollo 11 Moonwalk (Original NASA EVA Mission Video on the NASA YouTube channel).
Excerpt From NASA's Restored Footage Of The Apollo 11 Moonwalk
The Original Three-Hour Restored Apollo 11 Moonwalk
Join CSIRO To Celebrate The Apollo 11 Moon Landing At 'The Dish'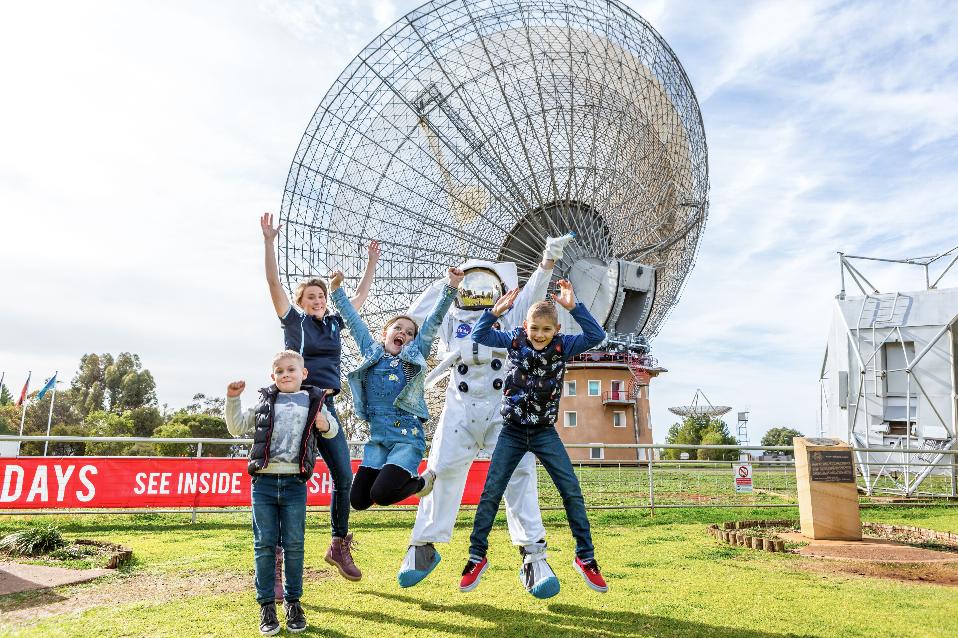 For those of us who were knee high to a grasshopper when made to watch this by mum and dad, on an old PYE television in our case, this will be of interest -
To mark the 50th anniversary of the historic Apollo 11 Moon landing, CSIRO – Australia's national science agency, will be celebrating with open days at its Parkes radio telescope on Saturday 20 and Sunday 21 July.
At 12.56pm on 21 July 1969 (AEST), humankind took its 'one giant leap' onto the Moon's surface and the incredible images were broadcast to 600 million people around the world.
While it was NASA's moment, it was Australia's too: sending astronauts to the Moon and sharing the momentous occasion couldn't have happened without the pivotal role Australia played.
The initial TV pictures from the Moon and Neil Armstrong's first steps on the lunar surface were broadcast through NASA's Honeysuckle Creek tracking station near Canberra.
After a few minutes, the higher quality television signal received by CSIRO's Parkes radio telescope was relayed around the world.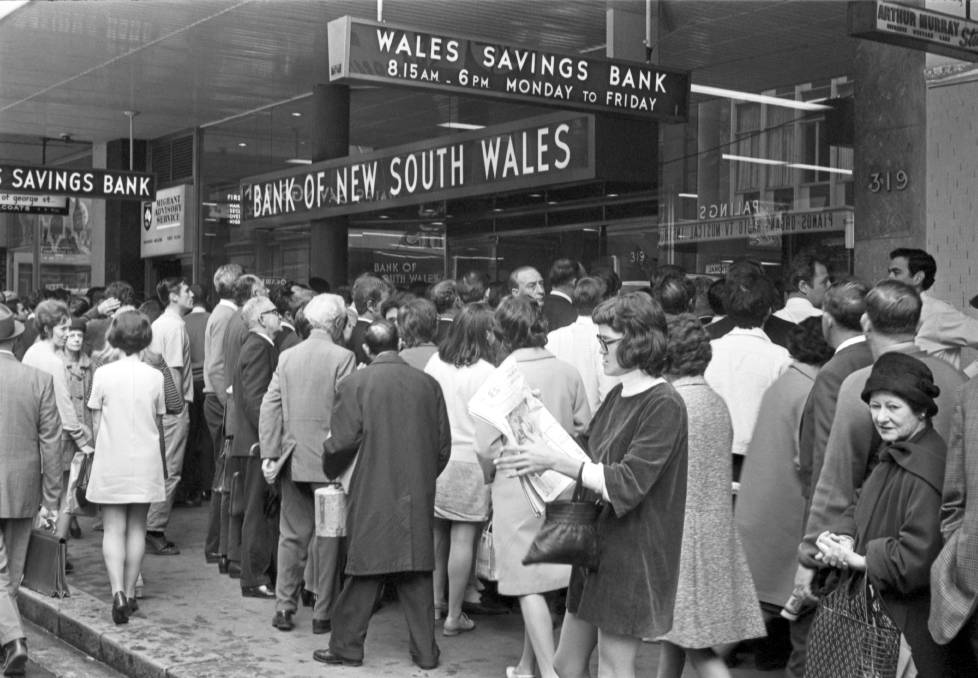 Crowds gather around a television set in the window of the Bank of New South Wales in Sydney to watch the the broadcast of American astronaut Neil Armstrong becoming the first man to land on the moon, July 21 1969. Picture: SMH Staff

On 20 and 21 July, you're invited to join CSIRO for the open days at 'The Dish' and take the rare opportunity to enjoy a tour inside the telescope.
As well as tours of the telescope, CSIRO will be offering plenty of fun-filled activities including the chance to drive the telescope to detect pulsars in real time.
Visitors will also have the opportunity to hear from representatives from the Australian Space Agency, as well as Australian-born NASA astronaut Dr Andrew Thomas, who will be in attendance thanks to support from the U.S. Embassy in Canberra.
"The Apollo 11 Moon landing inspired humanity to dream bigger and even imagine solving the impossible using science and technology," CSIRO Chief Executive Larry Marshall said.
"This too is CSIRO's purpose, solutions from science and our science-driven national challenges and missions of today will inspire our children to solve the challenges of tomorrow, knowing no boundaries but their own imaginations, dreaming as big as space itself."
There will be a special treat for visitors on the Saturday evening, with a screening of the movie 'The Dish', to be introduced by one of the movie's stars – Roy Billing, who played the Mayor of Parkes in the movie.
CSIRO has also partnered with ABC Radio for a live broadcast during both days of the event, and Parkes Shire Council to ensure everyone visiting the open days has a fantastic visit to the region.
For more information about the open days visit www.csiro.au/apollo11
NB: NSW Winter School Holidays: Saturday, 6 July 2019 to Sunday, 21 July 2019
We acknowledge the Wiradjuri people as the traditional owners of the CSIRO Parkes Observatory site.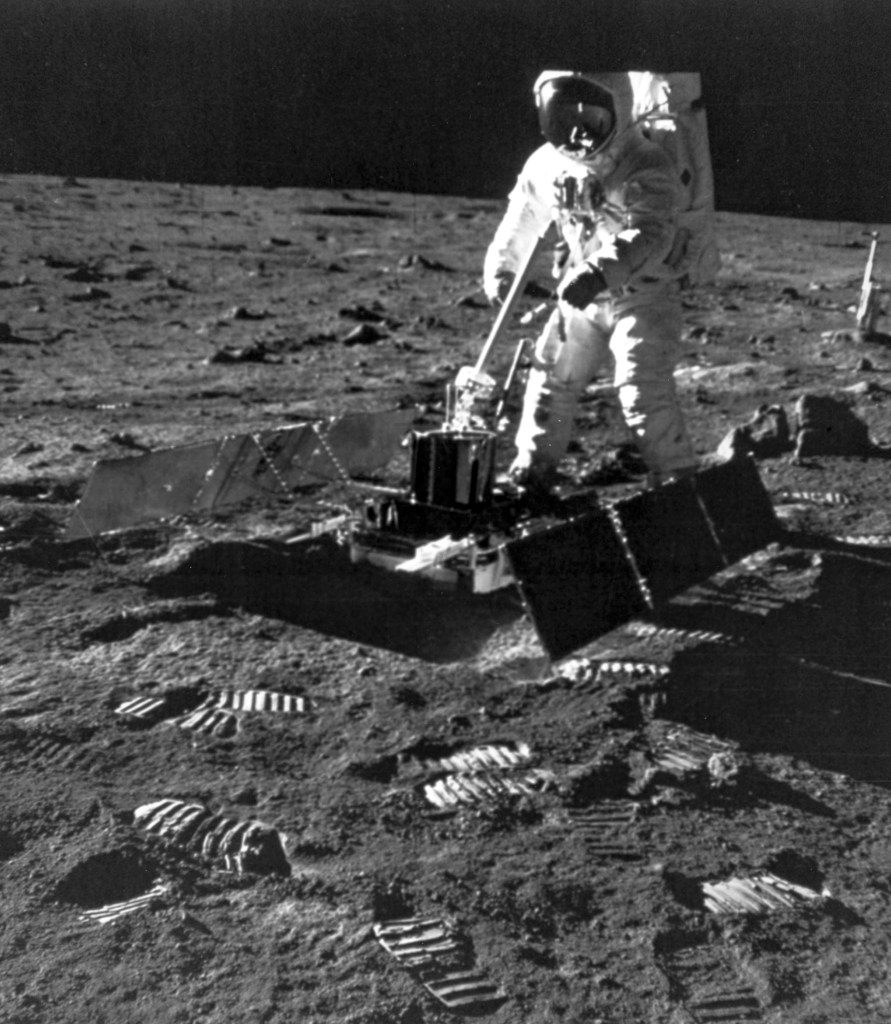 Buzz Aldrin with the Passive Seismic Experiment Package (PSEP). Credit: NASA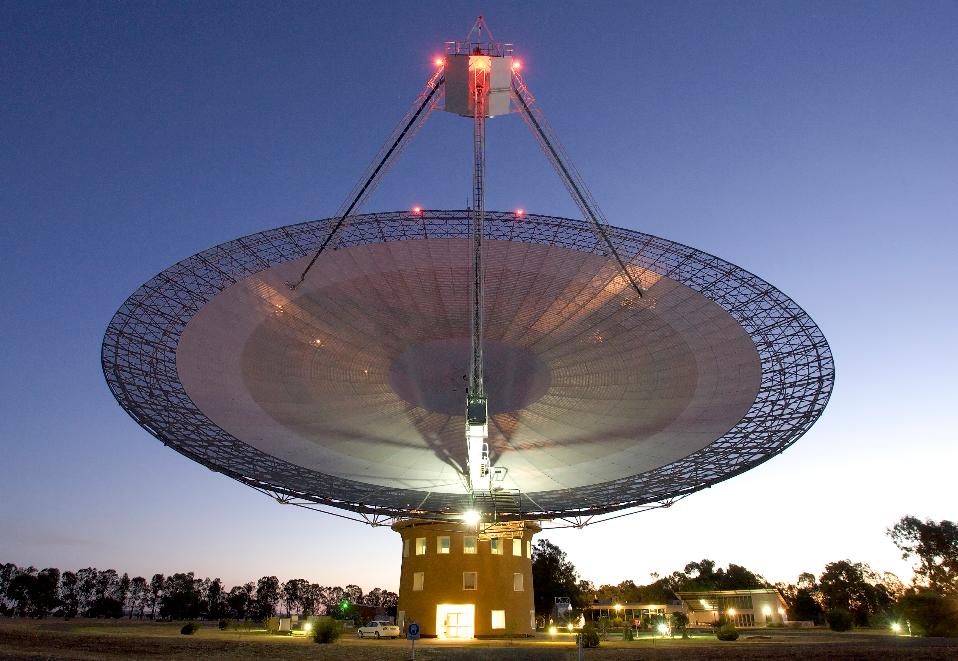 CSIRO Parkes radio telescope. Credit: S.Amy.
Australian Jumping Spider Named After Fashion Czar Karl Lagerfeld
New to science species of Australian jumping spider was named after Hamburg-born fashion icon Karl Lagerfeld (1933-2019) after the arachnid reminded its discoverers of the designer. Intrigued by its distinct 'downplayed' black-and-white colours, the Hamburg-Brisbane-Melbourne team likened the spider's appearance to Lagerfeld's trademark style: his white hair and Kent collar that contrasted with the black sunglasses and gloves.
Thus, the curious species, now officially listed under the name Jotus karllagerfeldiI was described in the open-access journal Evolutionary Systematics by Dr Danilo Harms of the Center for Natural History of the University of Hamburg (CeNak), Dr Barbara Baehr, Queensland Museum (Brisbane, Australia) and Joseph Schubert, Monash University (Melbourne).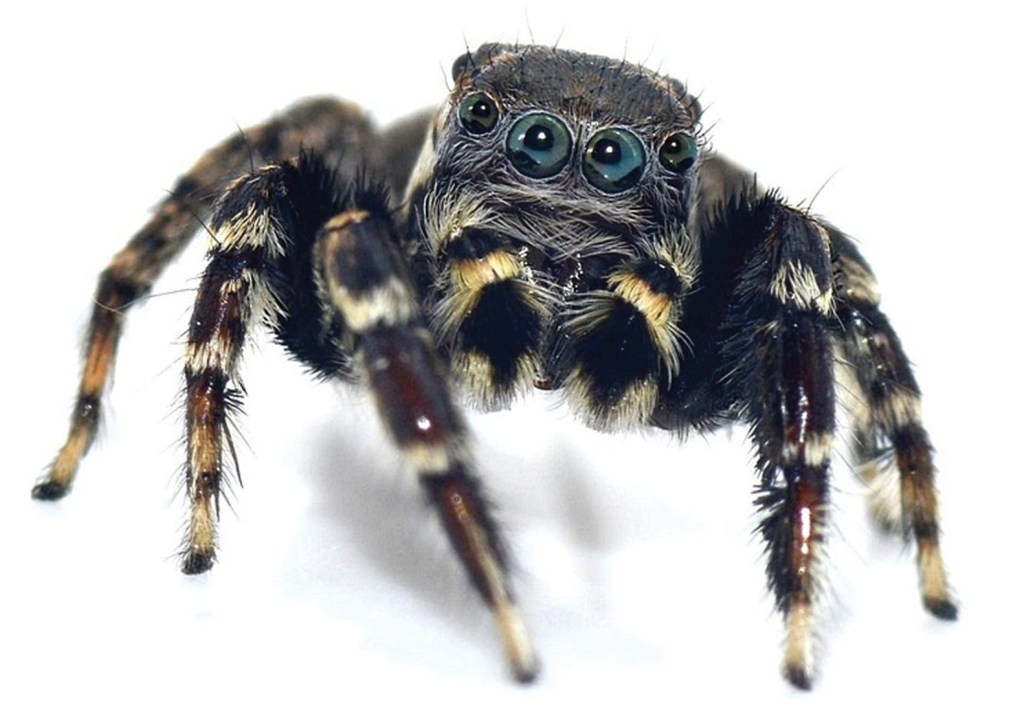 Newly described 'brushed' jumping spider species Jotus karllagerfeldi.
Photo by Mark Newton, CeNak
When compared with other members in the 'brushed' jumping spider genus Jotus, the novel species clearly stands out due to its black-and-white legs and tactile organs (pedipalps), whereas the typical representative of this group demonstrates striking red or blue colours.
"The animal reminded us with its colours of the reduced style of Karl Lagerfeld. For example, we associate the black leg links with the gloves he always wore," Danilo Harms explains.
In fact, what was to be now commonly referred to as Karl Lagerfeld's Jumping Spider was identified amongst specimens in the Godeffroy Collection. Kept at CeNak, the historical collection was originally compiled by the inquisitive and wealthy tradesman from Hamburg Johann Cesar Godeffroy, who financed several expeditions to Australia back in the 19th century. Here, the research team identified another link between Australia, Godeffroy, Hamburg and Jotus karllagerfeldi.
Besides the tiny (4 to 5 mm) arachnid, whose pedipalps resemble a white Kent collar, the scientists describe another seven new to science species and add them to the same genus. Two of those, Jotus fortiniae and Jotus newtoni, were also named after inspirational figures for their hard work and creativity: educator, molecular biologist and science communicator Dr Ellen Fortini (Perth College, Western Australia) and keen naturalist and photographer Mark Newton. All novel species were found either in the Godeffroy Collection or amongst the jumping spiders housed at Queensland Museum.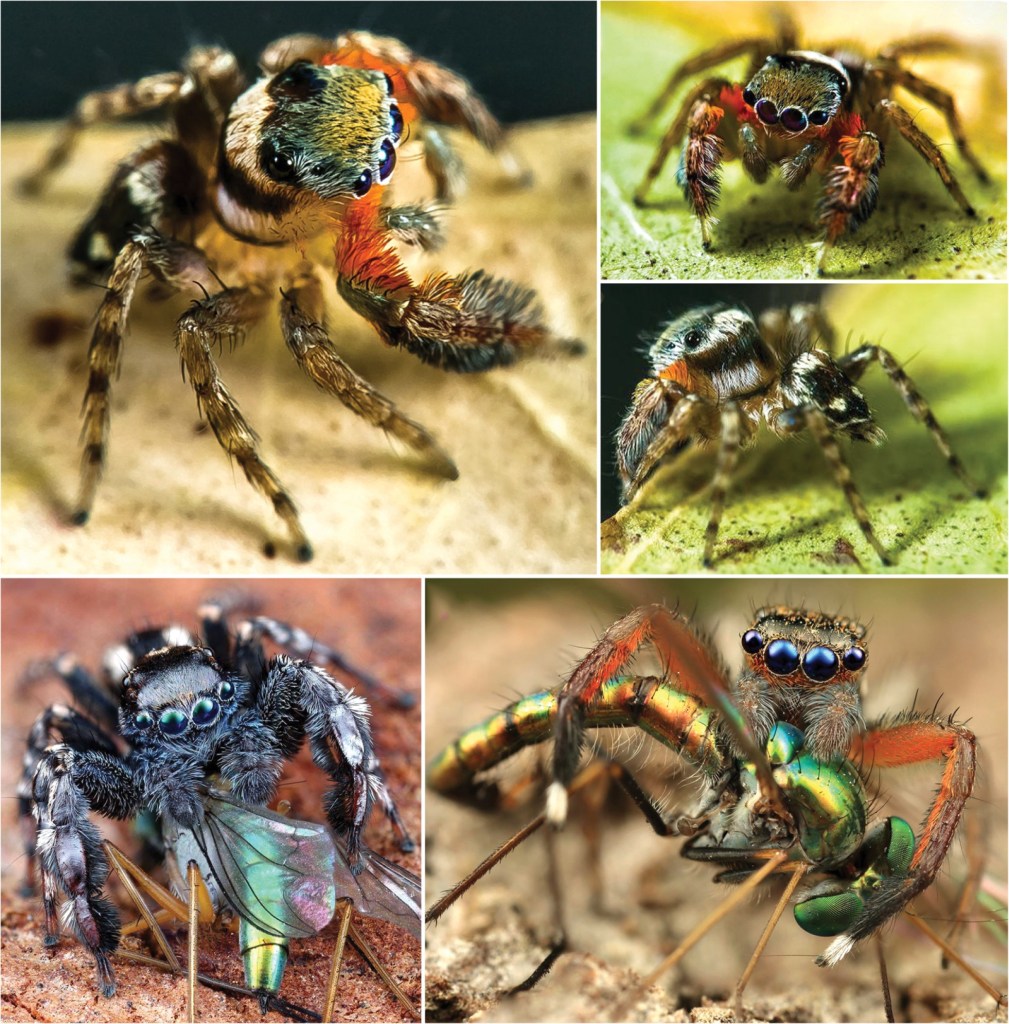 Typically, the members of the jumping spider genus Jotus demonstrate striking red and blue colours. Photos by Robert Whyte (Jotus fortiniae sp. nov., top row) and Michael Doe (unidentified species, bottom row), CeNak.

Surprisingly, even though the genus Jotus comprises numerous species found all over Australia, there is not much known about these spiders. An interesting feature, according to the scientists behind the present study, are the huge telescopic eyes, which allow for spatial vision. The Jotus species need this ability in foraging, since they do not weave webs, but rather hunt in the open. Thus, they have evolved into extremely fast and agile hunters, capable of jumping short distances.
Curiously, back in 2017, the team of Barbara and Danilo, joined by Dr Robert Raven from Queensland Museum, described another previously unknown, yet fascinating species: a water-adapted spider, whose sudden emergence at the coastline of Australia's "Sunshine State" of Queensland during low tide in January brought up the association with reggae legend Bob Marley and his song "High Tide or Low Tide." The species, scientifically known as Desis bobmarleyi, was also published in Evolutionary Systematics.

Female individual of the marine spider Desis bobmarleyi, named after reggae legend Bob Marley. The species was also described in the open-access Evolutionary Systematics in 2017 by the team of Barbara and Danilo. Photo by R. Raven.

Barbara C. Baehr, Joseph Schubert, Danilo Harms.
The Brushed Jumping Spiders (Araneae, Salticidae, Jotus L. Koch, 1881) from Eastern Australia.
Evolutionary Systematics, 2019; 3 (1): 53 DOI:
10.3897/evolsyst.3.34496
NSW Flu Season: Protect The Elderly - 57 Deaths So Far; Please Stay Home If Ill
Flu outbreaks in aged-care facilities continue to rise, prompting NSW Health to remind people to get vaccinated against flu before visiting the elderly and stay home if they are ill.
NSW Health Director of Communicable Disease, Dr Vicky Sheppeard, said in the year to date there have been 87 confirmed influenza outbreaks in aged-care facilities, 12 of which were reported this week (June 28th, 2019).
"The elderly are highly vulnerable to influenza and the flu jab is critical to reducing the risk of visitors catching the virus and bringing it into aged-care homes," Dr Sheppeard said.
"If you are unwell with the flu, stay at home and minimise contact with other people if possible, especially those who are particularly vulnerable, such as the elder​ly until you have recovered."
The latest weekly Influenza Surveillance Report shows there were 4617 flu cases for the week ending 23 June, a rise from 4101 notifications the previous week. There have been seven additional deaths of a person over 60 years from flu-related complications, bringing the annual total to 57 confirmed deaths.
Along with most other parts of Australia, NSW is feeling the effects of an early start to the flu season. NSW Health is again reminding people to consider all available options such as their local GP, medical centre or pharmacy if their illness is not an emergency.
"The flu season is already making its impact felt around the country, with more patients presenting to NSW emergency departments so far in 2019, than in any other six month period," Dr Sheppeard said.
Flu shots are free under the National Immunisation Program for pregnant women, people over 65 years of age, Aboriginal people and those with medical conditions such as asthma, diabetes and heart problems. So far this year, 2.4 million government-funded influenza vaccines have been distributed to providers across NSW.
"We are again encouraging everyone to take advantage of the free flu vaccine as it is still not too late to get vaccinated. The flu vaccine is still the best protection, and simple hand hygiene is also important," Dr Sheppeard said.
The NSW Government is spending a record $22.75 million on state-wide immunisation programs which will assist with flu prevention this season. This includes $2.6 million for free flu shots to children up to five years of age and a $1.5 million immunisation and influenza awareness campaign.
Holy Crocodiles In East Timor
July 2nd, 2019: University of Freiburg
East Timor's origin is shrouded in myth. The Southeast Asian island is said to have formed from "Grandfather Crocodile." That is why many who live on East Timor revere the animal who they believe established the island. A doctoral candidate of the Faculty of Environment and Natural Resources at the University of Freiburg, Sebastian Brackhane, investigated the challenges the belief poses for wildlife management. He has published an article about the cultural status of saltwater crocodiles in East Timor in the journal Human Dimensions of Wildlife.
"The cultural status of crocodiles can be traced back to the creation myth of East Timor. Once, a little boy rescued a crocodile. He and the crocodile became friends and they travelled the sea together. After the crocodile died, the island of East Timor formed from his body," explains Brackhane. In many East Timorese communities, this belief continues to coexist alongside Catholicism. The special relationship between humans and animals is demonstrated in various ways. "There are rituals for saltwater crocodiles that involve the sacrification of other animals such as pigs. At the national level, a soccer team and East Timor's biggest telecommunication company use crocodiles as logos." And the reptiles are not just worshipped, since 2000, they have also been protected by law.
The study used stakeholder interviews to gain a better understanding of the cultural belief around crocodiles in East Timor. The information is crucial to develop options for wildlife management, because East Timor is subject to severe human-crocodile conflict, which Brackhane revealed in an earlier study from 2018. The number of saltwater crocodile attacks on people has increased in recent years. Successful crocodile management must integrate the local stakeholder´s beliefs based around the special cultural status of crocodiles. Raising public awareness may help on the short term: The local crocodile task force has put up warning signs around crocodile habitat and provides workshops for local fishermen. On the long term, Brackhane describes two potential measures to solve the problem: "Crocodiles could be captured in areas where human and crocodile activities often overlap and then be removed to enclosures. Important crocodile habitat for nesting could become protected areas with limited access for humans. However, all activities in the water, especially traditional fishing, will continue to pose a risk in the future."
Sebastian Brackhane, Grahame Webb, Flaminio M. E. Xavier, Josh Trindade, Marcal Gusmao, Peter Pechacek.
Crocodile management in Timor-Leste: Drawing upon traditional ecological knowledge and cultural beliefs.
Human Dimensions of Wildlife, 2019; 24 (4): 314 DOI:
10.1080/10871209.2019.1614240
What Do Sick Kids Really Want In Hospital?
July 2nd, 2019: Edith Cowan University
Feeling safe and being able to get to sleep at night are the things that matter most to sick kids in hospital, according to world-first research from Edith Cowan University.
Researchers at ECU's School of Nursing developed the 'Needs of Children Questionnaire' (NCQ), the first of its kind to measure children's self-reported psychosocial, physical and emotional needs in paediatric wards.
They assessed 193 school-aged children in paediatric settings in Australia and New Zealand.
More than 1.7 million Australian children were admitted to hospital in 2016-17, according to the most recently available figures, some for a short visit and some for lengthy and regular stays.
Lead researcher Dr Mandie Foster said the study fills a gap in our understanding of how children are feeling in hospital settings.
"Historically the literature on children's needs and experiences within healthcare settings have been largely limited to surveys completed by adults answering for children," Dr Foster said.
"To our knowledge, no instrument has been available to assess the perception of the needs of school-aged children during a hospital stay.
"Development of the NCQ is part of an international movement to place children as central to care delivery, which honours the United Nations Convention on the Rights of the Child."
The most important needs
The children surveyed identified their most important needs as:
"To know I am safe and will be looked after."
"To get enough sleep at night."

"That staff listen to me."




"To have places my parents can go to for food and drinks."




"To have my mum, dad or family help care for me."



Dr Foster said it was important to let children in hospital communicate for themselves.
"As adults, we often make assumptions about children's needs and wants, but hospitals can be a scary and unfamiliar environment for many children and we shouldn't assume we know how they are feeling.
"Being listened to and understood can give children an added sense of confidence about the situation they find themselves in.
"And from a medical point of view, child self-reports are essential to inform healthcare delivery, policy, research and theory development."
Dr Foster said children's needs are often interconnected to those of their parents, so if parents feel informed, valued and cared for, then their children are more likely to feel relaxed.
"From a child's perspective, feeling safe means having mum and dad here to help care for me, smiling nurses, special time spent with me just talking, not treats, just time to get better," she said.
Dr Mandie Foster is a nursing lecturer, research scholar and experienced paediatric nurse. 'Development and validation of the Needs of Children Questionnaire (NCQ): An instrument to measure children's self-reported needs in hospital' is published in the Journal of Advanced Nursing.
Dr Foster will present her findings at the AUT Child & Youth Health Research Centre's Research Presentation Series at AUT University, New Zealand, on Thursday 4 July.
Mandie Foster, Lisa Whitehead, Diana Arabiat.
Development and validation of the Needs of Children Questionnaire ( NCQ ): An instrument to measure children's self‐reported needs in hospital.
Journal of Advanced Nursing, 2019; DOI:
10.1111/jan.14099
Current Pledges To Phase Out Coal Power Are Critically Insufficient To Slow Climate Change
July 1st, 2019: Chalmers University of Technology
The Powering Past Coal Alliance, or PPCA, is a coalition of 30 countries and 22 cities and states, that aims to phase out unabated coal power. But analysis led by Chalmers University of Technology, Sweden, published in Nature Climate Change, shows that members mainly pledge to close older plants near the end of their lifetimes, resulting in limited emissions reductions. The research also shows that expansion of the PPCA to major coal consuming countries would face economic and political difficulties.
By analysing a worldwide database of coal power plants, the researchers have shown that pledges from PPCA members will result in a reduction of about 1.6 gigatonnes of C02 from now until 2050. This represents only around 1/150th of projected C02 emissions over the same time period from all coal power plants which are already operating globally.
"To keep global warming below 1.5°C, as aimed for in the Paris climate agreement, we need to phase-out unabated coal power -- that is, when the carbon emissions are not captured -- by the middle of this century. The Powering Past Coal Alliance is a good start but so far, only wealthy countries which don't use much coal, and some countries which don't use any coal power, have joined," says Jessica Jewell, Assistant Professor at the Department of Space, Earth and the Environment at Chalmers University of Technology, and lead researcher on the article.
To investigate the likelihood of expanding the PPCA, Jessica Jewell and her colleagues compared its current members with countries which are not part of the Alliance. They found that PPCA members are wealthy nations with small electricity demand growth, older power plants and low coal extraction and use. Most strikingly, these countries invariably rank higher in terms of government openness and transparency, with democratically elected politicians, independence from private interests and strong safeguards against corruption
These characteristics are dramatically different from major coal users such as China, where electricity demand is rapidly growing, coal power plants are young and responsible for a large share of electricity production, and which ranks lower on government transparency and independence.
The researchers predict therefore, that while countries like Spain, Japan, Germany, and several other smaller European countries may sign up in the near future, countries like China -- which alone accounts for about half of all coal power usage worldwide -- and India, with expanding electricity sectors and domestic coal mining are unlikely to join the PPCA any time soon.
And recent developments confirm these predictions. Germany recently announced plans to phase out coal power, which could lead to a further reduction of 1.6 gigatonnes of C02 -- a doubling of the PPCA's reductions. On the other hand, the USA and Australia illustrate the difficulties of managing the coal sector in countries with persistent and powerful mining interests. The recent election in Australia resulted in the victory of a pro-coal candidate, supportive of expanding coal mining and upgrading coal power plants.
More generally, the research suggests that coal phase-out is feasible when it does not incur large-scale losses, such as closing down newly constructed power plants or coal mines. Moreover, countries need the economic and political capacity to withstand these losses. Germany, for instance, has earmarked 40 billion Euros for compensating affected regions.
"Not all countries have the resources to make such commitments. It is important to evaluate the costs of and capacities for climate action, to understand the political feasibility of climate targets," explains Jessica Jewell.
Jessica Jewell, Vadim Vinichenko, Lola Nacke, Aleh Cherp.
Prospects for powering past coal.
Nature Climate Change, 2019; DOI:
10.1038/s41558-019-0509-6
'Tsunami' On A Silicon Chip: A World First For Light Waves
July 3, 2019: University of Sydney
A tsunami holds its wave shape over very long distances across the ocean, retaining its power and 'information' far from its source.
In communications science, retaining information in an optic fibre that spans continents is vital. Ideally, this requires the manipulation of light in silicon chips at the source and reception end of the fibre without altering the wave shape of the photonic packet of information. Doing so has eluded scientists until now.
A collaboration between the University of Sydney Nano Institute and Singapore University of Technology and Design has for the first time manipulated a light wave, or photonic information, on a silicon chip that retains its overall 'shape'.
Such waves -- whether a tsunami or a photonic packet of information -- are known as 'solitons'. The Sydney-Singapore team has for the first time observed 'soliton' dynamics on an ultra-silicon-rich nitride (USRN) device fabricated in Singapore using state-of-the-art optical characterisation tools at Sydney Nano.
This foundational work, published today in Laser & Photonics Reviews, is important because most communications infrastructure still relies on silicon-based devices for propagation and reception of information. Manipulating solitons on-chip could potentially allow for the speed up of photonic communications devices and infrastructure.
Ezgi Sahin, a PhD student at SUTD conducted the experiments with Dr Andrea Blanco Redondo at the University of Sydney.
"The observation of complex soliton dynamics paves the way to a wide range of applications, beyond pulse compression, for on-chip optical signal processing," Ms Sahin said. "I'm happy to be a part of this great partnership between the two institutions with deep collaboration across theory, device fabrication and measurement."
Co-author of the study and Director of Sydney Nano, Professor Ben Eggleton, said: "This represents a major breakthrough for the field of soliton physics and is of fundamental technological importance.
"Solitons of this nature -- so-called Bragg solitons -- were first observed about 20 years ago in optical fibres but have not been reported on a chip because the standard silicon material upon which chips are based constrains the propagation. This demonstration, which is based on a slightly modified version of silicon that avoids these constraints, opens the field for an entirely new paradigm for manipulating light on a chip."
Professor Dawn Tan, a co-author of the paper at SUTD, said: "We were able to convincingly demonstrate Bragg soliton formation and fission because of the unique Bragg grating design and the ultra-silicon-rich nitride material platform (USRN) we used. This platform prevents loss of information which has compromised previous demonstrations."
Solitons are pulses that propagate without changing shape and can survive collisions and interactions. They were first observed in a Scottish canal 150 years ago and are familiar in the context of tsunami waves, which propagate thousands of kilometers without changing shape.
Optical soliton waves have been studied since the 1980s in optical fibres and offer enormous promise for optical communication systems because they allow data to be sent over long distances without distortion. Bragg solitons, which derive their properties from Bragg gratings (periodic structures etched in to the silicon substrate), can be studied at the scale of chip technology where they can be harnessed for advanced signal processing.
They are called Bragg solitons after Australian-born Lawrence Bragg and his father William Henry Bragg, who first discussed the concept of Bragg reflection in 1913 and went on to win the Nobel Prize in Physics. They are the only father and son pair to have won Nobel Prizes.
Bragg solitons were first observed in 1996 in Bragg gratings in optical fibres. This was demonstrated by Professor Eggleton while he was working on his PhD at Bell Labs.
The silicon-based nature of the Bragg grating device also ensures compatibility with complementary metal oxide semiconductor (CMOS) processing. The ability to reliably initiate soliton compression and fission allows ultrafast phenomena to be generated with longer pulses than previously required. The chip-scale miniaturisation also advances the speed of optical signal processes in applications necessitating compactness.
Ezgi Sahin, Andrea Blanco‐Redondo, Peng Xing, Doris K. T. Ng, Ching E. Png, Dawn T. H. Tan, Benjamin J. Eggleton.
Bragg Soliton Compression and Fission on CMOS‐Compatible Ultra‐Silicon‐Rich Nitride.
Laser & Photonics Reviews, 2019; 1900114 DOI:
10.1002/lpor.201900114
Scientists Discover Processes To Lower Methane Emissions From Animals
An international research collaboration which has made an important discovery in the quest to lower global agricultural methane emissions.
Professor Greg Cook, Dr Sergio Morales, Dr Xochitl Morgan, Rowena Rushton-Green and PhD student Cecilia Wang, all from the Department of Microbiology and Immunology, are members of the Global Research Alliance on Agricultural Greenhouse Gases that has identified new processes that control methane production in the stomach of sheep and similar animals like cattle and deer.
Specifically, they determined the microbes and enzymes that control supply of hydrogen, the main energy source for methane producing microbes (methanogens).
Professor Cook explains the discovery is important because methane emissions from animals account for about a third of New Zealand's emissions.
"Much of our work to date has focused on the development of small molecule inhibitors and vaccines to specifically target the production of methane by methanogens.
"This new work provides an alternative strategy where we can now begin to target the supply of hydrogen to methanogens as a new way of reducing animal methane emissions."
While the breakthrough research was recently published in scientific journal International Society for Microbial Ecology Journal, Professor Cook says both he and Dr Morales have been working since 2012 with the Ministry for Primary Industries in support of the Global Research Alliance on a number of programmes to control greenhouse gas emissions.
The international collaboration also involved researchers from AgResearch (New Zealand) and the Universities of Monash (Australia), Illinois (USA) and Hokkaido (Japan). Former Otago PhD student, now Associate Professor of Monash University's School of Biological Sciences, Chris Greening, led the study.
Dr Morales says previous research had already shown that microbes play an important part in controlling methane levels. Now for the first time researchers understand why.
The researchers studied two types of sheep -- those producing high amounts of methane and those producing less. They found the most active hydrogen-consuming microbes differed between the sheep. Importantly, in the low methane emitting sheep hydrogen consuming bacteria dominated, which did not produce methane.
Their findings lay the foundation for strategies to reduce methane emissions by controlling hydrogen supply. One strategy is to introduce feed supplements that encourage non-methane producers to outcompete methanogens.
"Controlling the supply of hydrogen to the methanogens will lead to reduced methane emissions and allow us to divert the hydrogen towards other microbes that we know do not make methane," Dr Morales explains.
Chris Greening, Renae Geier, Cecilia Wang, Laura C. Woods, Sergio E. Morales, Michael J. McDonald, Rowena Rushton-Green, Xochitl C. Morgan, Satoshi Koike, Sinead C. Leahy, William J. Kelly, Isaac Cann, Graeme T. Attwood, Gregory M. Cook, Roderick I. Mackie.
Diverse hydrogen production and consumption pathways influence methane production in ruminants.
The ISME Journal, 2019; DOI:
10.1038/s41396-019-0464-2
Atmosphere Of Midsize Planet Revealed By Hubble, Spitzer
July 2nd, 2019: NASA/Jet Propulsion Laboratory
Two NASA space telescopes have teamed up to identify, for the first time, the detailed chemical "fingerprint" of a planet between the sizes of Earth and Neptune. No planets like this can be found in our own solar system, but they are common around other stars.
The planet, Gliese 3470 b (also known as GJ 3470 b), may be a cross between Earth and Neptune, with a large rocky core buried under a deep, crushing hydrogen-and-helium atmosphere. Weighing in at 12.6 Earth masses, the planet is more massive than Earth but less massive than Neptune (which is more than 17 Earth masses).
Many similar worlds have been discovered by NASA's Kepler space observatory, whose mission ended in 2018. In fact, 80% of the planets in our galaxy may fall into this mass range. However, astronomers have never been able to understand the chemical nature of such a planet until now, researchers say.
By inventorying the contents of GJ 3470 b's atmosphere, astronomers are able to uncover clues about the planet's nature and origin.
"This is a big discovery from the planet-formation perspective. The planet orbits very close to the star and is far less massive than Jupiter -- 318 times Earth's mass -- but has managed to accrete the primordial hydrogen/helium atmosphere that is largely 'unpolluted' by heavier elements," said Björn Benneke of the University of Montreal in Canada. "We don't have anything like this in the solar system, and that's what makes it striking."
Astronomers enlisted the combined multi-wavelength capabilities NASA's Hubble and Spitzer space telescopes to do a first-of-a-kind study of GJ 3470 b's atmosphere.
This was accomplished by measuring the absorption of starlight as the planet passed in front of its star (transit) and the loss of reflected light from the planet as it passed behind the star (eclipse). All told, the space telescopes observed 12 transits and 20 eclipses. The science of analysing chemical fingerprints based on light is called "spectroscopy."
"For the first time we have a spectroscopic signature of such a world," said Benneke. But he is at a loss for classification: Should it be called a "super-Earth" or "sub-Neptune?" Or perhaps something else?
Fortuitously, the atmosphere of GJ 3470 b turned out to be mostly clear, with only thin hazes, enabling the scientists to probe deep into the atmosphere.
"We expected an atmosphere strongly enriched in heavier elements like oxygen and carbon which are forming abundant water vapor and methane gas, similar to what we see on Neptune," said Benneke. "Instead, we found an atmosphere that is so poor in heavy elements that its composition resembles the hydrogen/helium-rich composition of the Sun."
Other exoplanets, called "hot Jupiters," are thought to form far from their stars and over time migrate much closer. But this planet seems to have formed just where it is today, said Benneke.
The most plausible explanation, according to Benneke, is that GJ 3470 b was born precariously close to its red dwarf star, which is about half the mass of our Sun. He hypothesizes that essentially it started out as a dry rock and rapidly accreted hydrogen from a primordial disk of gas when its star was very young. The disk is called a "protoplanetary disk."
"We're seeing an object that was able to accrete hydrogen from the protoplanetary disk but didn't run away to become a hot Jupiter," said Benneke. "This is an intriguing regime."
One explanation is that the disk dissipated before the planet could bulk up further. "The planet got stuck being a sub-Neptune," said Benneke.
NASA's upcoming James Webb Space Telescope will be able to probe even deeper into GJ 3470 b's atmosphere, thanks to Webb's unprecedented sensitivity in the infrared. The new results have already spawned great interest from American and Canadian teams developing the instruments on Webb. They will observe the transits and eclipses of GJ 3470 b at light wavelengths where the atmospheric hazes become increasingly transparent.
The Hubble Space Telescope is a project of international cooperation between NASA and ESA (European Space Agency). NASA's Goddard Space Flight Center in Greenbelt, Maryland, manages the telescope. The Space Telescope Science Institute (STScI) in Baltimore, Maryland, conducts Hubble science operations. STScI is operated for NASA by the Association of Universities for Research in Astronomy in Washington, D.C.
The Jet Propulsion Laboratory in Pasadena, California, manages the Spitzer Space Telescope mission for NASA's Science Mission Directorate in Washington. Science operations are conducted at the Spitzer Science Center at Caltech in Pasadena. Sp
ace operations are based at Lockheed Martin Space Systems in Littleton, Colorado. Data are archived at the Infrared Science Archive housed at IPAC at Caltech. Caltech manages JPL for NASA.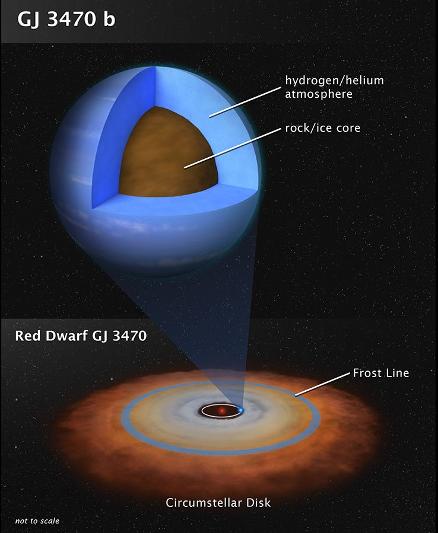 This artist's illustration shows the theoretical internal structure of the exoplanet GJ 3470 b. It is unlike any planet found in the Solar System. Weighing in at 12.6 Earth masses the planet is more massive than Earth but less massive than Neptune. Unlike Neptune, which is 3 billion miles from the Sun, GJ 3470 b may have formed very close to its red dwarf star as a dry, rocky object. It then gravitationally pulled in hydrogen and helium gas from a circumstellar disk to build up a thick atmosphere. The disk dissipated many billions of years ago, and the planet stopped growing. The bottom illustration shows the disk as the system may have looked long ago. Observation by NASA's Hubble and Spitzer space telescopes have chemically analyzed the composition of GJ 3470 b's very clear and deep atmosphere, yielding clues to the planet's origin. Many planets of this mass exist in our galaxy.
Credit: NASA, ESA, and L. Hustak (STScI)
The Secret Language Of Trees
July 2nd, 2019: by TedX-Ed
Learn how trees are able to communicate with each other through a vast root system and symbiotic fungi, called mycorrhizae.
Most of the forest lives in the shadow of the giants that make up the highest canopy. These are the oldest trees, with hundreds of children and grandchildren. They check in with their neighbors, share food, supplies and wisdom gained over their lives, all while rooted in place. How do they do this? Camille Defrenne and Suzanne Simard explore the vast root system and intricate communication of trees.
Lesson by Camille Defrenne and Suzanne Simard, directed by Avi Ofer.
Disclaimer: These articles are not intended to provide medical advice, diagnosis or treatment. Views expressed here do not necessarily reflect those of Pittwater Online News or its staff.