Inbox and Environment News: Issue 292
December 4 - 10, 2016: Issue 292
Endangered Thick-Lipped Spider Orchids Rediscovered On South Coast
In recent weeks scientists surveying the Shoalhaven area have identified endangered native orchid species with monikers as intriguing as their biological behaviour is.
The pretty beard, thick-lipped spider and Jervis Bay leek orchids – as they are commonly known – are extremely rare species but
this year numerous thick-lipped spider plants have been rediscovered after a long absence during the local annual orchid survey.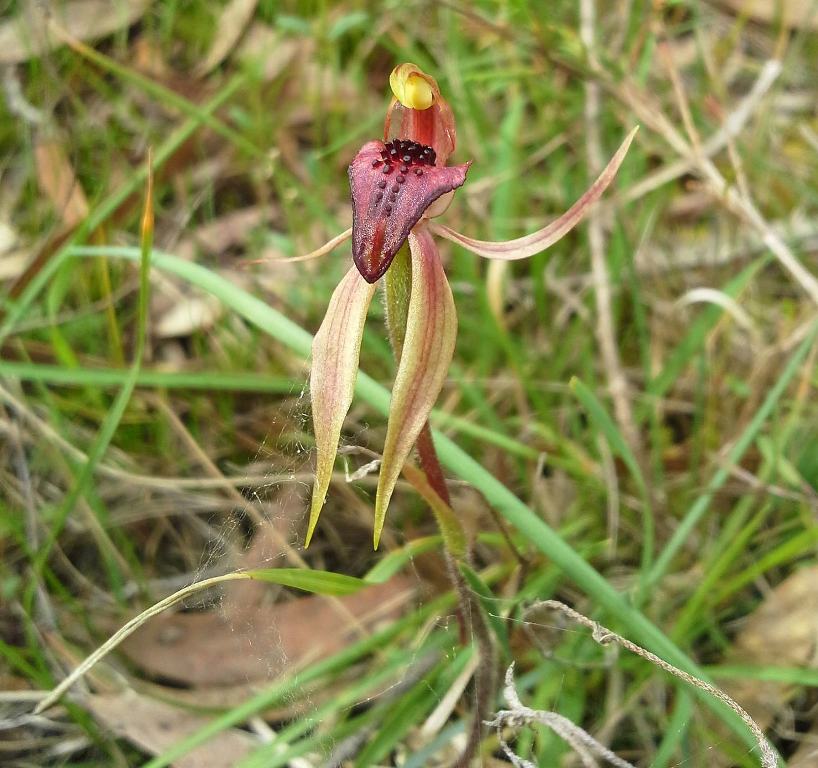 Caladenia tessellata_ thick-lipped spider orchid_credit-OEH_03, courtesy Office of Environment and Heritage.
The magnificent florae have begun regenerating following work under the Saving Our Species (SoS) program which has included ecological burns designed to stimulate flowering.
Office of Environment and Heritage (OEH) Threatened Species Officer Kylie McClelland is encouraged by this year's sightings, a result of ongoing efforts in partnership with local orchid experts, Shoalhaven Council, National Parks and Wildlife Service, private landholders and The Australian Botanic Garden at Mount Annan.
"This year we have found eight endangered pretty beards or Calochilus pulchellus. These are the only plants of this species left in the world so it's imperative that we do everything we can to ensure their survival," said Ms McClelland.
Pretty Beard Orchid (Calochius pulchellus). photo credit: Alan Stephenson, courtesy Office of Environment and Heritage
"The even more unusually named thick-lipped spider orchids, known as Caladenia tessellata, have also popped their heads up in an area where we haven't seen them for seven years! There are at least 30 plants with ten in flower. It's exciting stuff.
"Using tactics including ecological burns, conservation agreements and seed banking, we're hoping to improve the long-term conservation prospects for the orchids," said Ms McClelland.
Orchids are one of the oldest, largest and most successful plant groups on earth with around 35,000 species making up almost 10 per cent of the world's flowering population.
These amazing flowers are critical for a healthy ecosystem as they interact with underground fungi generating important nutrient exchange. They are also master pollinators, cleverly tricking insects into mating with them by mimicking insect sex pheromones. The insects then unwittingly transfer the pollen from plant-to-plant.
Seventy per cent of Australia's native orchids are not found anywhere else in the world including some of Shoalhaven's 100 orchids: about ten per cent of which are on the state's threatened species list. Several of the area's orchids are not much bigger than a pea.
"People are always surprised to see how tiny and delicate some of these little guys are – it can be like finding a needle in a haystack so the ongoing monitoring can have its challenges.
"We map out the area we are surveying, transecting across the sites tagging each and every orchid. It's time consuming but essential work," Ms McClelland added.
Apart from the ecological burns and ongoing surveys the $650,000 Environmental Trust Saving Our Species Partnership Grant is also funding seed banking, private land conservation, fencing, pest and weed control, protection of sites and educational signage.
These measures are helping ensure the survival of some of Shoalhaven's most unique native plants. The initiative focuses on eleven species, including six orchids, four of which are endemic to the area.
This year's surveys have just been completed and seed banking is planned for the thick-lipped spider and Jervis Bay leek orchids.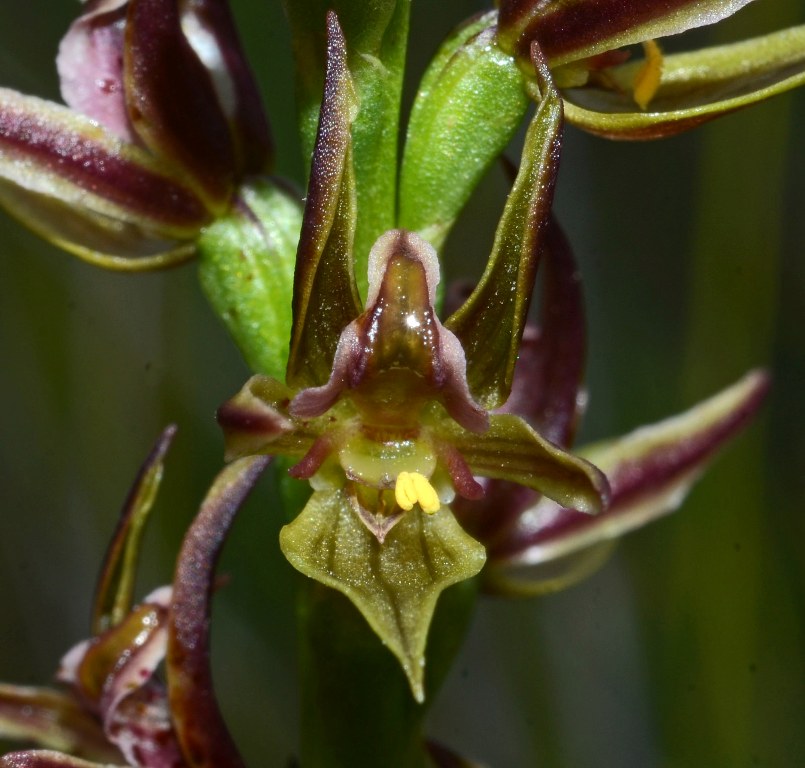 Jervis Bay Leek Orchid (Prasophyllum affine). photo credit: Alan Stephenson, courtesy Office of Environment and Heritage

Ongoing monitoring is critical to help assess the effectiveness of our efforts to conserve these spectacular florae.
In addition to the Environmental Trust funding, the NSW Government's Saving Our Species (SoS) program is providing $100 million over the next five years to help protect almost a thousand animals and plants threatened from extinction in NSW.
Saving Grevillea Caleyi – Bushcare At Baha'i
Our last volunteer bush regeneration session at the Baha'i Temple under the GSLLS funding is on
Monday December 5.
Meet at the picnic shelter at 8.30 am.
If you haven't been to this event before now is your last chance to join our volunteers end experience this wonderful site and see this lovely rare shrub.The new leaves are as colourful as the flowers. Equipment is provided.
There will be a special morning tea at 10 am
In the event of rain the morning tea will still go ahead.
For more information please contact David Palmer on 0404 171 940
Pittwater Natural Heritage Association (PNHA)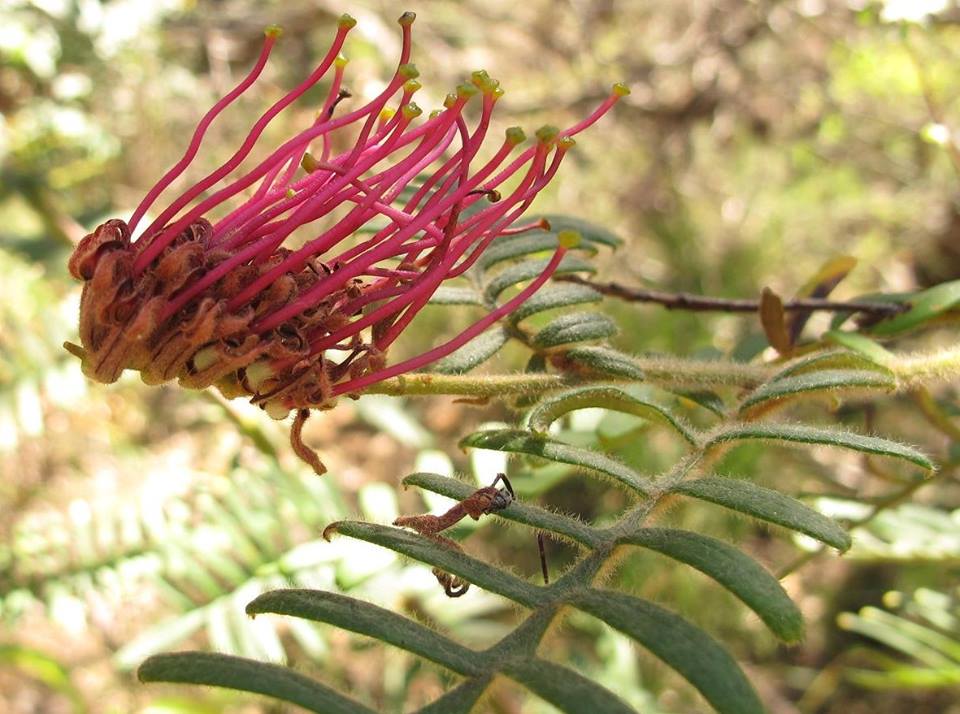 Life And Death Following Great Barrier Reef Bleaching
November 29, 2016: James Cook University and ARC Centre of Excellence for Coral Reef Studies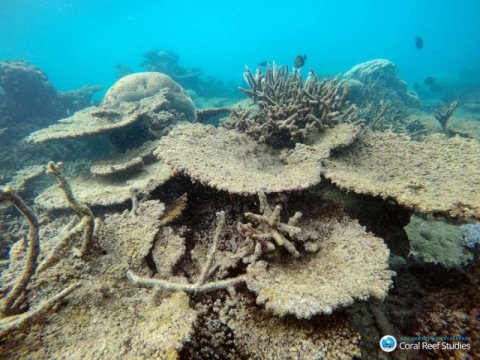 Dead table corals killed by bleaching on Zenith Reef, on the Northern Great Barrier Reef, November 2016.
Credit: Greg Torda, ARC Centre of Excellence for Coral Reef Studies
Scientists have confirmed the largest die-off of corals ever recorded on Australia's Great Barrier Reef.
The worst affected area, a 700 km swath of reefs in the northern region of the Great Barrier Reef has lost an average of 67% of its shallow-water corals in the past 8-9 months. Further south, over the vast central and southern regions of the Great Barrier Reef, the scientists were relieved to find a much lower death toll.
"Most of the losses in 2016 have occurred in the northern, most-pristine part of the Great Barrier Reef. This region escaped with minor damage in two earlier bleaching events in 1998 and 2002, but this time around it has been badly affected," says Professor Terry Hughes, Director of the Australian Research Council (ARC) Centre of Excellence for Coral Reef Studies based at James Cook University, who undertook extensive aerial surveys at the height of the bleaching.
"The good news is the southern two-thirds of the Reef has escaped with minor damage. On average, 6% of bleached corals died in the central region in 2016, and only 1% in the south. The corals have now regained their vibrant colour, and these reefs are in good condition," says Professor Andrew Baird, also from the ARC Centre, who led teams of divers to re-survey the reefs in October and November.
"This is welcome news for our tourism industry," according to Craig Stephen, who manages one of the Great Barrier Reef's largest live-aboard tourist operations.
Tourism on the Great Barrier Reef employs 70,000 people, and generates $5 billion in income each year.
"The patchiness of the bleaching means that we can still provide our customers with a world-class coral reef experience by taking them to reefs that are still in top condition."
Another silver lining was revealed in the northern offshore corner of the Great Barrier Reef Marine Park, where the loss of coral was lower than the other northern reefs.
"We found a large corridor of reefs that escaped the most severe damage along the eastern edge of the continental shelf in the far north of the Great Barrier Reef," says Professor Hughes.
"We suspect these reefs are partially protected from heat stress by upwelling of cooler water from the Coral Sea."
Scientists expect that the northern region will take at least 10-15 years to regain the lost corals, but they are concerned that a fourth bleaching event could happen sooner and interrupt the slow recovery.
Class Of 2016 – The Shining Stars Of Sustainability
29 November 2016: Media release - Office of Environment and Heritage
Emerging leaders in sustainability for Greater Western Sydney graduated over the weekend (26 November) at the Hawkesbury Earthcare Centre.
Office of Environment and Heritage (OEH) Deputy Chief Executive Ian Hunter said this year's graduates are a diverse group from local government, business, community, and social enterprise who are committed to taking action in their local community.
"Western Sydney will see significant sustainability opportunities as it grows and prospers," Mr Hunter said.
"These inspiring sustainability thought leaders will be able to apply their expertise and commitment to contribute to Western Sydney as a great place to live, work and visit."
Course participant Anjali Roberts, who works with Parramatta City Council and Bankstown Youth Development Service, said the program has helped her articulate her vision more clearly and communicate more effectively.
Another participant Andrew Thai, the Sustainability Manager at Frasers Property Australia said he applied for the course to discover a new way of thinking, to challenge his own understanding of how sustainability should be tackled in the community and explore creative ways to address the issues.
The graduates participated in the Leaders for Sustainability program, funded by the NSW Environmental Trust and the NSW Office of Environment and Heritage (OEH).
The Centre for Sustainability Leadership has partnered with OEH to deliver this program.
Leaders for Sustainability graduates -
Photo:Joel Pratley/OEH_(l-r) Natasha Lay (Wester Sydney Youth Coordinator), Simon Sogora (Refugee Worker), Anjali Roberts (Parramatta City Council), Kelly Williamson (Local Government). Emerging leaders in sustainability for Greater Western Sydney graduation over the weekend (26 November) at the Hawkesbury Earthcare Centre. The graduates are from local government, business, community, and social enterprise who are committed to taking action in their local community.
Threatened Species Strategy Succeeding
2 December 2016: Media release - The Hon. Josh Frydenberg MP, Minister for the Environment and Energy
Australia's threatened species are fighting their way back from the brink with the help of the Coalition Government's Threatened Species Strategy.
The release of the first annual report by the Threatened Species Commissioner today confirms the success of the strategy, which was launched in July 2015.
Over the past year, the Government has not only met the overwhelming majority of its targets, but invested more than $80 million in 430 targeted projects to combat extinction.
The results speak for themselves, with great outcomes achieved for many of our threatened species, from bilbies to mallee emu-wrens to matchstick banksias.
A great example is the work with the Norfolk Island Green Parrot population, which has grown from as few as 50 birds to more than 400 through the strategy.
The Strategy provided a $300,000 grant for on-the-ground action, including 1,800 rat bait stations and 80 nest sites. The next step is to establish a population on nearby Phillip Island.
Similarly, the Mountain Pygmy-Possum, Australia's only hibernating marsupial, was thought to be extinct, but now it's believed there's in excess of 2,700, with recent field work finding increased populations at all monitoring sites.
Their survival has been assisted by an investment in two detector dogs, Dottie and Maggie, who have been protecting the possums from feral cats and foxes in the Kosciuszko National Park.
Of course, none of this success could be achieved without the phenomenal work of the local communities and volunteers.
Now we turn our sights to the ambitious three and five year targets outlined in the Strategy, to recover our mammals, birds and plants, to tackle feral cats and to improve recovery practices.
Our $30 million investment in the National Environmental Science Program's Threatened Species Recovery Hub will continue to support decision making, and the new Threatened Species Recovery Fund will open next year.
Coastal Reforms
NSW Department of Planning & Environment
The NSW coast provides a multitude of values and uses for the community. This competition for use and enjoyment places our coast under increasing pressure. The environmental and lifestyle benefits of coastal living continue to attract new residents and tourists.
Planning for coastal communities must carefully balance the need to provide jobs, housing, community facilities and transport for a changing population whilst maintaining the coast's unique qualities and managing risks associated with developing along our coastlines.
Coastal reforms - Planning for our future on the coast
We are improving the way we plan for development and natural hazards along our coastline.
The Department of Planning and Environment, together with the Office of Environment and Heritage, is developing a new coastal management framework. The framework responds to existing and emerging coastal challenges and opportunities, with the aim of having thriving and resilient communities living and working on a healthy coast now and into the future.
The Coastal Management State Environmental Planning Policy (SEPP) will establish a new, strategic land use planning framework for coastal management. It will support implementation of the management objectives set out in the Coastal Management Act 2016.
The Coastal Management SEPP will integrate and improve current coastal-related SEPPs and ensure that future coastal development is appropriate and sensitive to our coastal environment, and that we maintain public access to beaches and foreshore areas. Once published, the Coastal Management SEPP will be the single land use planning policy for coastal development and will bring together and modernise provisions from SEPP 14 (Coastal Wetlands), SEPP 26 (Littoral Rainforests) and SEPP 71 (Coastal Protection).
The Coastal Management SEPP will also better equip councils and coastal communities to plan for and effectively respond to coastal challenges such as major storms, coastal erosion and climate change impacts, through more strategic planning around coastal development and emergency management.
Community information session
Monday, 5 December: 5.30 – 7pm
Manly 16ft Skiff Sailing Club, Corner of East Esplanade & Stuart Street, Manly, 2095
Please RSVP to attend one of this session by contacting
coastal@planning.nsw.gov.au
. We are also keen to hear any questions you may have, or specific topics of interest for your local session, so please let us know when you RSVP.
Have your say on the draft Coastal Management SEPP
Consultation is now underway on the draft Coastal Management State Environmental Planning Policy (SEPP) and draft maps of the coastal management areas that make up the coastal zone.
The public consultation period for the draft SEPP and maps is from 11 November 2016 to 23 December 2016.
We encourage our stakeholders and interested community groups to take a look at the reforms and have a say:
online using the submission
form below
; and
by mail to:
Director, Planning Frameworks
NSW Department of Planning and Environment
GPO Box 39
Sydney NSW 2001
The Department is also seeking feedback from the public on the draft Ministerial ('section 117') direction relating to rezoning land in the coastal zone and amending the coastal zone maps. The documents for consultation can be accessed below:
Attachments
How we are progressing coastal reforms
The release of the draft Coastal Management SEPP is the next step in finalising the Government coastal reforms program.
Documents previously released for public consultation include:
Thank you to all who have taken the time to provide feedback on various aspects of the coastal reform program to date.
The Office of Environment and Heritage is currently finalising the Coastal Management Manual and a Toolkit of technical resources and advice for coastal managers.
Coastal SEPP Mapping Tool Instructional Video
Meeting Of Environment Ministers (MEM): Meeting 5
Meeting of Environment Ministers
Commonwealth, state and territory Environment Ministers met today in Sydney to advance the protection of species and habitats, improve the environment for human health, and discuss climate change.
Ministers agreed to work together to develop a common national approach to environmental accounts in 2017. This important work will ensure accurate and reliable information is available to governments, communities and business to better understand the condition of the environment and make better decisions. It will improve the ability to track outcomes in specific locations and across state and territory boundaries, and demonstrate the value of the environment to our standard of living.
As a first step, the Australian Government will collaborate with a number of states in bringing together relevant stakeholders, Natural Resource Management organisations and academia to progress environmental accounts. This will take place in early 2017 and will build on action already under way in all jurisdictions to move towards a common national approach.
Australia's unique species are an international treasure and a national asset. Ministers considered and agreed to release the review of Australia's Biodiversity Conservation Strategy 2010-2030. The review found that there were opportunities to build on good outcomes achieved so far including by enhancing partnerships to take practical and focused action to implement the strategy.
As the strategy supports our implementation of the United Nations Convention on Biological Diversity, Ministers agreed that it should be updated to meet current and emerging challenges. Ministers highlighted the importance of reform of the strategy to enhance collaboration with Indigenous people, private landowners, businesses, environmental organisations, and communities to achieve tangible on-the-ground improvements for our species and recognised the importance of bringing the broader community along with this reform. This will mean leveraging the resources and effort of government and focusing that effort on a set of shared priorities to ensure there is robust protection of Australia's globally important species and landscapes. Ministers agreed that closer cooperation across Australia, guided by a national plan, will lead to better outcomes.
Ministers highlighted significant steps already taken to improve and protect biodiversity across the country, in particular:
Australia's internationally recognised National Reserve System which covers over 17 per cent of the country. It includes national parks and protected areas on public, private and Indigenous land. This is a significant achievement but there is still more to be done to ensure the system is robust and well managed.

As it relates to threatened species, the importance of ongoing efforts including close collaboration, pooling of resources and sharing best practice, for example the strong cooperation that the Commonwealth and Tasmania are continuing to protect the nationally endangered orange bellied parrot and the Tasmanian devil.

Australia's world leading collaboration between land managers, Landcare groups, Natural Resource Management organisations and local communities across the country which protect Australia's unique species, improve our productive landscapes and preserve our habitats.
Environment and human health
Ministers were concerned about the impact on communities and business of contamination from fire retardant chemicals, such as per- and poly-fluorinated alkyl substances (PFASs, including PFOS and PFOA). Ministers welcomed the release of the Commonwealth Environmental Management Guidance on PFOS and PFOA by the Australian Government Department of the Environment and Energy as an important step in the development of practical responses to the management of these toxic chemicals.
Ministers noted that the Commonwealth would be releasing a Regulatory Impact Statement on the ratification of the listing of PFOS under the Stockholm Convention in early 2017.
Ministers acknowledged the challenges of managing PFAS contamination and agreed to work more closely, including in the timely communication of information to the public and around ensuring that regulatory approaches are aligned and effective.
All jurisdictions will have a critical role to play in the development of nationally consistent standards for environmental contamination and will support Victoria in hosting a summit in early 2017 and will report back to Ministers in mid-2017.
Ministers agreed that jurisdictions, led by the Australian Government, will work cooperatively to support initiatives that lead to a 50 per cent reduction in food waste by 2030. Food waste is estimated to cost the Australian economy in the order of $20 billion annually. As a first step, jurisdictions will support the Australian Government in the development of a National Food Waste Strategy and contribute to a National Food Waste Summit in 2017.
Ministers discussed their desire to move quickly on tangible actions that would result in enduring reductions in food waste, and to develop methods to measure progress.
Ministers discussed the importance of reducing packaging waste and welcomed the significant update of the Australian Packaging Covenant. There was consensus in favour of the new approach to the Covenant, with NSW and Queensland to finalise their position shortly. These reforms will ensure the Covenant promotes businesses working across their supply chain to reduce waste, design more sustainable packaging and increase the rate of recycling.
Ministers welcomed the new five year strategic plan and the significant investment of resources by industry to support the plan.
Ministers discussed the need to work with businesses to achieve a voluntary phase out of microbeads. Microbeads are typically found in personal care products, cosmetics and some cleaning products and are having significant impacts on our marine environment. Ministers agreed dumping products containing microbeads on the Australian market was unacceptable and that the industry must meet targets for the ban quickly and comprehensively. Ministers discussed the importance of working directly with smaller manufacturers and importers, alongside peak industry bodies, to make sure all affected businesses understand and ensure that all products containing microbeads were captured under the ban.
Ministers will reassess the effectiveness of voluntary action in mid-2017. Ministers were clear that if the voluntary approach does not result in an effective ban they will move at that time to regulate to give effect to a ban.
Ministers noted that Australians consume billions of plastic bags each year and that this contributes to the toll that plastic litter takes on marine life around Australia. Ministers acknowledged the bans on plastic bags already implemented by SA, Tasmania, ACT and the NT and noted Queensland's announcement today to have a ban in place by 2018. Ministers supported the work Victoria and NSW are doing, including the work NSW is doing to investigate the behaviour of biodegradable plastic bags in the environment . Ministers asked officials to report back at the next meeting on progress being made in other jurisdictions to ban plastic bags.
Ministers discussed the impending rapid growth in the contribution of photovoltaic systems, including PV panels, inverter equipment and system accessories such as energy storage batteries, for domestic, commercial and industrial applications. Victorian analysis has estimated that the waste stream from PV panels will grow from around 580 tonnes in 2015 to around 31,000 tonnes by 2035. Ministers acknowledged the importance of ensuring that programs are in place to deal with this cost. The Victorian government is leading innovative programs working throughout the life cycle of photovoltaic systems to reduce environmental impacts.
Ministers agreed to Victoria leading work to develop an industry led voluntary product stewardship arrangement to address the emerging risks posed by end-of-life photovoltaic systems entering the waste stream. Photovoltaic systems have been listed under the national Product Stewardship Act to signal an intent to consider a scheme to deal with these wastes.
National Pollutant Inventory
Ministers noted the importance of robust information to support the management of pollution in Australia, and noted the role of the National Pollutant Inventory in providing this to governments, industry and the community. Ministers acknowledged that the list of 93 substances reported under the scheme had been almost unchanged since its inception. Ministers agreed to review the NPI focussing on identifying whether the right substances were being reported, the most valuable information was being collected and whether its collection was cost effective. Ministers agreed to terms of reference for a review of the National Pollutant Inventory to be completed in 2017.
Ministers endorsed release of the National Clean Air Agreement Mid-term Review Report. Ministers were pleased to note that good progress has been made over the first 12 months of the Agreement. Air pollution reporting standards have been significantly strengthened and work is well underway on key emission reduction strategies for example, significant progress toward implementing emission standards for non-road spark ignition engines and equipment such as garden tools and outboard motors that contribute to about 10 per cent of smog in our cities.
Officials will report back to the next meeting on the progress of the ACCC review into Tyre Stewardship with a view to improving outcomes in relation to tyre recycling.
Minister Frydenberg relayed the outcomes of the 22nd Conference of the Parties to the United Nations Framework Convention on Climate Change held in Marrakech. He noted the strong continued international momentum for action on climate change including recent agreements around phasing out HFCs and reducing emissions in the international aviation sector. Australia's ratification of the Paris Agreement was warmly welcomed in this context and sends a clear signal of Australia's commitment to the Agreement.
Minister Frydenberg provided an update on the work of the COAG Energy Council to better integrate climate and energy policies across jurisdictions.
Minister Frydenberg noted the Commonwealth's 2017 climate change review. State and territory Ministers noted their activities in mitigation, adaptation, policy, targets and programs to address climate change.
Community Declares War On Ocean Microplastics

"If you eat seafood in any fashion whatsoever the plastic pollution and corresponding contaminant problem has relevance to you," says prominent biologist Dr Jennifer Lavers. "Anything really that comes out of the ocean you cannot certify that as organic any longer."
Microplastic pollution of our ocean is a menace to marine life and a growing health concern. Northern Beaches environment group Living Ocean is harnessing the community to act as Citizen Scientists, gathering microplastics data on our beaches so Jennifer and other research scientists around the world can work toward a solution.
Jennifer, a renowned microplastics authority, is holding a free workshop on Avalon Beach for all interested volunteers, Sunday 4 December 12:30-3:00pm.
Commencing outside the Avalon Surf Life Saving Club, Jennifer will lead a workshop showing how to collect and classify microplastics. This workshop
follows on
from Living Ocean's 10am Avalon Beach cleanup
that morning, if you would like to be involved in that as well. Registration is not required, all welcome. Look for the Living Ocean banner. You'll become qualified to participate in our monthly microplastics collections.
A further workshop, for prospective team leaders, will be at the Coastal Environment Centre, Narrabeen, on Saturday 3 December 1:00-3:30pm. Bookings Essential
For anyone appalled by pollution in the ocean but feeling powerless to help, here at last is an opportunity to make a real difference. Further details at
facebook.com/livingocean
.
Living Ocean is a charity that promotes the awareness of human impact on the ocean, through research, education, creative activity in the community and support of others who sustain ocean health and integrity.
Microplastics are tiny pieces of plastic, up to 5mm in size, that have broken down from larger pieces or are pre-production pellets. As they wash around in the ocean they gather and concentrate ocean pollutants, which pass into the bloodstream of marine animals that ingest them, ultimately entering the human diet.
Have Your Say On A Modification To The Mandalong Southern Extension Project
01.12.2016: Departmental Media Release Author: Department of Planning and Environment
A proposal by Centennial Mandalong Pty Ltd to extend two longwall mining panels at the Mandalong Coal Mine Southern Extension Project near Morisset will be on exhibition from today for community consultation.
The Department of Planning and Environment is keen to hear the community's views on the proposed modification, which seeks to extend underground longwall mining panels 22 and 23 by 582 and 761 metres respectively in order to extract approximately 1.4 million tonnes of additional coal.
A spokesperson for the Department of Planning and Environment said the local community always has an opportunity to share their views.
"Community consultation is an integral part of the planning process and the applicant will have to respond to the feedback we receive," the spokesperson said.
"This feedback is taken into consideration as part of the assessment.
"It's easy to participate by going online and we encourage everyone to take a look and have their say."
Submissions can be made from Thursday 1 December 2016 until Thursday 15 December 2016.
Written submissions can also be made to:
Department of Planning and Environment
Attn: Director – Resource Assessments
GPO Box 39
Sydney NSW 2001
The Modification Application and accompanying documents are also available to view in person at:
Department of Planning and Environment, 23-33 Bridge Street, Sydney

Central Coast Council: 2 Hely Street, Wyong

Lake Macquarie City Council: 126-138 Main Road, Speers Point

Nature Conservation Council: Level 14, 338 Pitt Street, Sydney.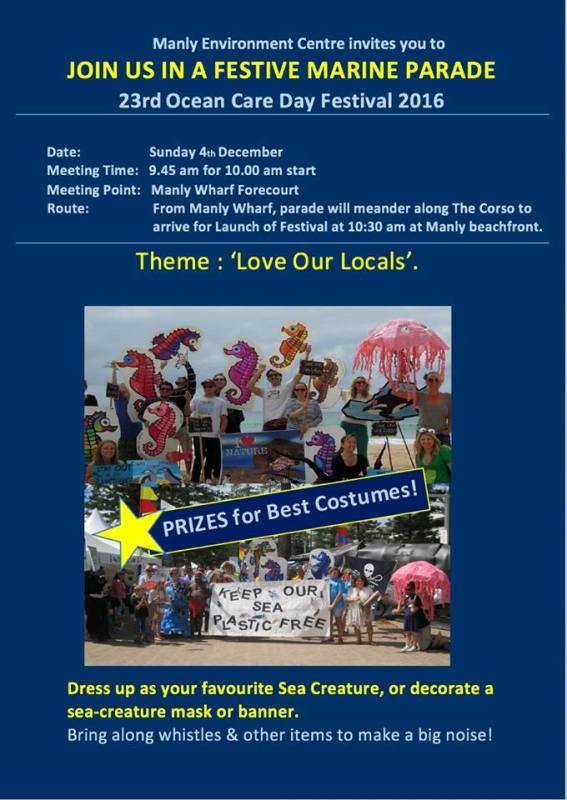 Have Your Say On The Container Deposit Regulation
November 30, 2016: NSW Government
The NSW Environmental Protection Authority is seeking feedback on the draft container deposit scheme (CDS) regulation. Submissions are due by 5pm on 23 December 2016.
The draft Waste Avoidance and Resource Recovery (Container Deposit Scheme) Regulation 2016 sets out the operational details for the day-to-day running of the NSW scheme and annual reporting requirements.
The draft regulation covers topics such as:
the types of containers that will be accepted

the amount that will be refunded to consumers at collection points

the circumstances in which a container may not be accepted at a collection point.
NSW Environment Minister Mark Speakman said finalising these operational details would be another key step towards rolling out the NSW container deposit scheme in 2017.
"The CDS is the single largest litter reduction initiative in NSW so it's fitting that community members can have their say on these important details and I encourage them to do so."
Report On The Review Of The First Five Years Of Australia's Biodiversity Conservation Strategy
Department of the Environment and Energy, 2016
Executive summary
Australia has one of the most ecologically diverse environments on the planet. Our natural environments are home to a rich and unique diversity of species and ecosystems across terrestrial, aquatic and marine environments. We are also very fortunate in retaining a remarkable array of biodiversity in many of our built environments and modified landscapes.
Our existence is critically dependent on the biodiversity in the landscapes that surround us. It is synonymous with our national and cultural identity and underpins our quality of life. We derive social, health and economic benefits through our interactions with biological diversity across the continuum of Australian landscapes.
Australia's Biodiversity Conservation Strategy 2010-2030 (the Strategy) was released in 2010 and is the guiding framework for governments to conserve our national biodiversity to 2030. It provides an overview of the state of Australia's biodiversity and outlines collective priorities for conservation. The Strategy aims to coordinate efforts at a national level across all sectors to sustainably manage biological resources in a way that meets our current needs and ensures their long term resilience, health and viability.
In addition to being Australia's national framework for biodiversity conservation, the Strategy acts as Australia's principal instrument for implementing the United Nations Convention on Biological Diversity.
The Strategy provides for a review every five years supporting an adaptive national framework that continues to guide conservation activities informed by current and relevant priorities.
This review, conducted by the Australian Government, state and territory governments, and the Australian Local Government Association, examined the operation and national implementation of the Strategy since its establishment, its ability to deliver Australia's international biodiversity-related commitments, and opportunities for improvement.
Since the establishment of the Strategy in 2010, all governments, together with Indigenous peoples and organisations, businesses, environmental non-government organisations and community groups have successfully contributed to positive biodiversity conservation outcomes. While progress has been consistent with the intended objectives of the Strategy, the review revealed the Strategy has not has been a strong driver of these efforts.
The review identified several factors which have affected the Strategy's implementation and its success in delivering against its intent, including its governance, reporting and institutional frameworks; its ability to facilitate increased engagement in biodiversity conservation across society; and the effectiveness of the Strategy's design for prioritising and coordinating action.
Key findings of the review are:
1. The Strategy did not engage, guide, or communicate its objectives to all audiences in a useful way.
The Strategy is long and often technical, limiting its ability to influence a broad audience.

The Strategy does not clearly articulate its intended use for different levels of government and other relevant sectors.

There is inadequate guidance for decision makers to determine how best to direct investment for biodiversity conservation.

Overall, the Strategy's targets did not effectively guide the efforts of governments, other organisations or individuals. Some targets were unclear or difficult to measure, while others were not tightly tied to the Strategy's outcomes.
2. The Strategy is too focused on preventing the loss of biodiversity in natural terrestrial environments and does not consider biodiversity contributions across all landscapes.
The Strategy is generally focused on the restoration and protection of natural environments and does not provide a framework for biodiversity conservation in built or production landscapes.

The Strategy does not clearly resonate with people living in urban or rural environments or make key linkages to livelihoods, and health and wellbeing.

The Strategy includes few outcomes designed to specifically improve the health and resilience of biodiversity in marine and aquatic environments.

The Strategy does not adequately recognise that governments must achieve a balance between short and long term social, economic and environmental interests.
3. The Strategy has not effectively influenced biodiversity conservation activities.
There was no ongoing oversight from jurisdictions to facilitate and coordinate implementation of the Strategy.

An implementation plan, including allocation of responsibility for actions, has not been established and coordinated implementation of the Strategy has been ineffective.

The expectation that a new, stand alone monitoring and reporting framework would be developed for the Strategy was ambitious and did not build on existing efforts.
4. Alignment of the Strategy with the Convention on Biological Diversity, and other related international obligations, could be enhanced.
Timing of the Strategy's release was not ideal as it preceded the adoption of the Convention's Strategic Plan, making its implementation through the Strategy challenging.

The Strategy could more comprehensively align with the Convention's Strategic Plan and be adaptable to evolving themes and priorities.
The review recommends the Strategy be revised in light of these findings, recognising a national biodiversity strategy remains uniquely placed to:
manage transboundary environmental issues,

deliver on biodiversity-related issues that require Australian Government authority or cooperation from multiple jurisdictions, and

coordinate effort and leverage investment on shared priorities for biodiversity management.
Cowal Gold Mine Mod 13 - Mine Life Extension
The Cowal Gold Operations Mine Life Modification
(the Modification) involves continued operations at
the existing CGO within ML 1535 for an additional
8 years to allow an additional 1.7 million
ounces (Moz) of gold production (i.e. a total of
approximately 5.5 Moz over the life of the modified
CGO).
Existing CGO infrastructure would continue to be
used for the Modification, with some alterations
where necessary, including modification of the
existing tailings storage facilities to
maximise/increase tailings storage capacity
(Figure ES-2) and upgrades to the existing leach
circuit within the process plant.
The proposed changes to the tailings storage
facilities include connection of the existing two
tailings storage facilities to utilise the area in
between for additional tailings storage. The existing
tailings management and seepage control
measures would be replicated for this additional
tailings storage area.
Project is currently on public exhibition and opportunity for public submissions is available
Exhibition Start
18/11/2016
Exhibition End

08/12/2016
View Documents and Make a Submission at:
Environmental Future Funding Package
The NSW Government has released a new NSW Climate Change Policy Framework(External link). The policy provides important context for the government's approach to climate change. It sets two aspirational objectives:
achieving net zero emissions by 2050

NSW being more resilient to a changing climate.
The government has also announced a $500 million funding package and released two draft climate change and energy savings plans for public consultation:
To ensure that the community is part of this important process, the government is seeking feedback on the two draft plans.
The submission form and information on how the community can have a say is available on the
Make a submission page
.
Public submissions are due by 16 December 2016.
The NSW Government will run webinar briefings to provide more information about new funding opportunities under these two draft plans, the public consultation process and the new climate change policy framework.
To register
for a webinar briefing, click on the relevant date
16 November 2016
11am – 12:30pm
23 November 2016
11am – 12:30pm
1 December 2016 11am – 12:30pm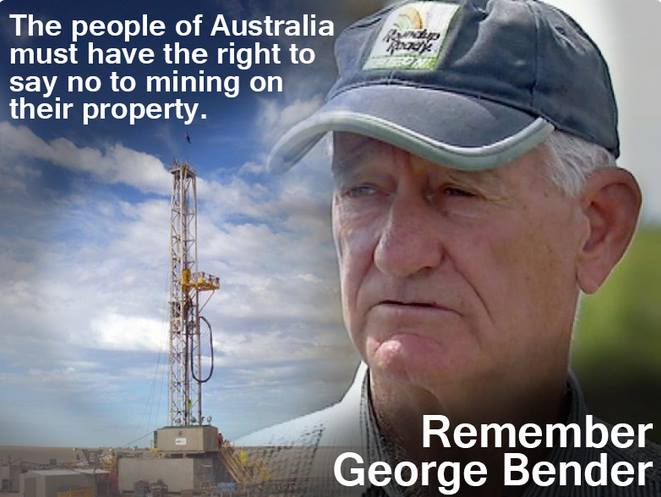 Nature Conservancy Writing Prize 2017
Enter The Nature Conservancy Australia Nature Writing Prize today!
Calling all writers! The Nature Conservancy Australia is delighted to open the fourth biennial Nature Writing Prize.
$5,000 will be awarded to an essay of between 3,000 and 5,000 words in the genre of 'Writing of Place'. The prize will go to an Australian writer whose entry is judged to be of the highest literary merit and which best explores his or her relationship and interaction with some aspect of the Australian landscape. The competition's judges are award-winning journalist, author and editor Jo Chandler and novelist and critic James Bradley. The winning entry will be published in Griffith Review online as a multimedia essay.
The prize has been made possible thanks to a generous donation from the McLean Foundation, which promotes and celebrates the art of nature writing in Australia.
The deadline for submissions is January 27, 2017
.
Click here
to learn more about the prize and review the terms and conditions of entry.
Clean Air For NSW Consultation Paper
Have your say on how we can improve air quality across NSW
The Clean Air for NSW Consultation Paper presents a proposed approach and actions for government to meet its goal of improving average air quality results across NSW. The Environment Protection Authority (EPA) is seeking community and stakeholder feedback on whether you think NSW is proposing the right actions to improve air quality.
Your submission can assist us in finalising Clean Air for NSW and improving air quality and public health.
Key questions to consider:
Do you have any comments on the proposed actions in the Clean Air for NSW Consultation Paper to improve air quality? (Please use headings to identify each action)

Are there other issues and actions that Clean Air for NSW should cover?

How do you want to be informed about and involved in improving air quality?

Do you have any other comments or ideas on improving air quality in NSW?
Please include headings for specific actions where appropriate throughout your submission.
Make sure you include the following information at the top of your submission:
First name

Last name

Organisation you represent (if applicable)

Email address

Phone number

Postcode
Submit your feedback by Friday 20 January 2017
Online
Email your comments to:
EPA Air Policy
PO Box A290
Sydney South, NSW 1232
The EPA is committed to transparent processes and open access to information. The EPA may draw upon the contents of the submissions and quote from them or refer to them in publications. The EPA will treat the submission as public unless you indicate that you wish your submission to remain confidential.
The EPA will email an acknowledgment of submissions received by email within 72 hours of receipt.
50,000 Preschools To Receive Free Water Safety Education Packs
1 December 2016: Media Release - The Hon Sussan Ley MP
Minister for Health and Aged Care
Summer can be a time of fun in the sun and in the water, but it is also a time to be extra careful about children's water safety.
Minister for Health and Sport Sussan Ley today urged all families and teachers involved with young children to use free water safety education resources proudly supported by the Australian Government.
New packs to promote water safety for toddlers, including songs, videos and books, will be distributed by Australia Post to more than 50,000 pre-schools, early learning centres and play groups around Australia over the next two weeks.
The resource packs are part of the Kids Alive Do the Five program developed by Laurie Lawrence. The program will receive $1 million from the Federal Government this financial year.
"The resource pack reflects Laurie's technical expertise and passion for improving children's water survival skills," Ms Ley said.
"I encourage parents, carers and teachers to use these new resources. Please take the time to learn about water safety and teach your kids - it could save their life."
Australia Post spokesperson Michelle Skehan said: "Australia Post is proud to provide support to the Water Safety Program - it is an important initiative and plays a vital role in teaching children how to be safe in and around water."
Children under five years old are a priority for the Government's water safety initiatives. The 2016 Drowning Report released by the Royal Life Saving Society of Australia found that the number of children under five who drowned was 30 per cent below the 10-year average.
"While the great work being undertaken by Laurie Lawrence is having a real impact, 21 youngsters tragically lost their lives to drowning in the past 12 months, so we still need to push the message that many of these deaths are preventable," Ms Ley said.
"We have to stay vigilant and ensure our pre-schoolers are properly supervised whenever they are near water and improve water safety skills as early as possible."
A DVD on infants' water safety produced by Mr Lawrence as part of the Kids Alive program is also distributed to new mothers in hospitals throughout the country.
The water safety curriculum materials along with other water safety resources can be accessed free from the Kids Alive website www.kidsalive.com.au
.
The Government provides $11 million a year to organisations such as Laurie Lawrence Swimming Enterprises, the Royal Life Saving Society Australia, Surf Life Saving Australia and AUSTSWIM, to keep Australians and our visitors safe at our beaches, pools and inland waterways, including rivers and dams.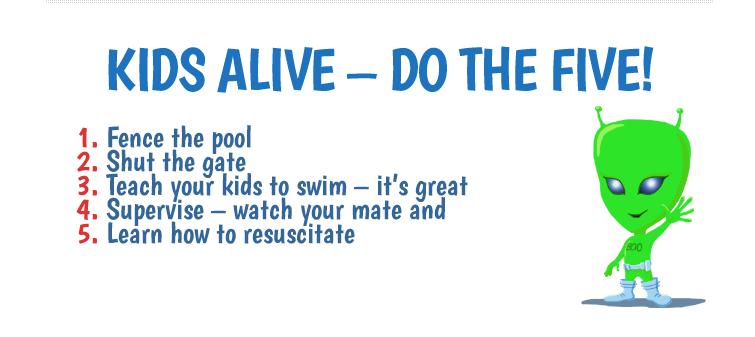 Sandcastle Or Beach Cricket Wicket?