Inbox and Environment News: Issue 272
July 17 - 23, 2016: Issue 272
Queensland Cicada Relative Heads South For Winter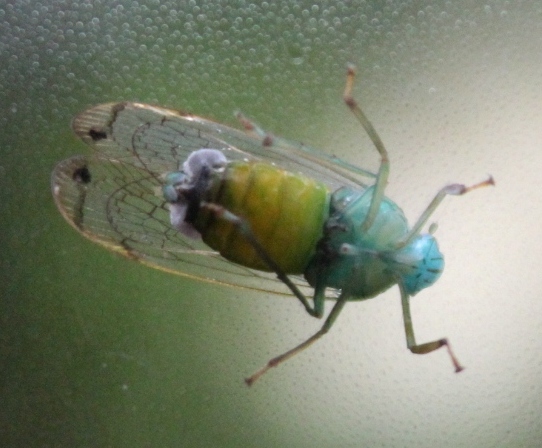 This is a Palm Planthopper, Magia subocellata, one of the Lophopid Planthoppers in the family Lophopidae. The Planthoppers are related to the Cicadas.
They are native to North Queensland, a place in the world that is usually a fair bit warmer than here this time of year!.
This one was photographed through a rainy window on July 9th, 2016 in Pittwater. Sorry we couldn't get the window open in time to get a picture of this insects eyes before it flew away - probably to get out of the rain!
World Heritage Committee Decision on Tasmanian Wilderness World Heritage Area
The World Heritage Committee,
Having examined Document WHC/16/40.COM/7B.Add,

Recalling Decisions 38 COM 847 and 39 COM 7B.35, adopted at its 38th (Doha, 2014) and 39th (Bonn, 2015) sessions respectively,

Commends the State Party for its commitment to explicitly rule out all forms of commercial logging and mining in the whole of the property, as well as its other commitments made in response to the recommendations of the 2015 joint IUCN/ICOMOS Reactive Monitoring mission, and requests the State Party to implement all of the mission's recommendations;

Welcomes the State Party's commitment to include additional and strict assessment criteria to ensure that commercial tourism proposals do not impact negatively on the property's Outstanding Universal Value (OUV), and notes that a separate Tourism Master Plan will be elaborated in order to refine the balance between legitimate tourism development and conservation of cultural and natural attributes, based on consultation and negotiation with relevant stakeholders, including the Tasmanian Aboriginal Community;

Notes the information provided by the State Party with regard to the recent fires which affected the property, and also requests the State Party to ensure that fire research and management are fully reflected in the revision of the draft Management Plan for the property, including through the evaluation of recent experiences with fire response and taking into account the conclusions and recommendations made by the independent review of the management of the Tasmanian fires of January 2016;

Encourages the State Party to explore the possibility of dual naming for the property, to reflect its wilderness character, its Aboriginal heritage and the relationship of the Tasmanian Aboriginal Community with the property;

Further requests the State Party to submit to the World Heritage Centre,

by mid-2017

, a synthesis report of all available information on cultural sites of the property and a detailed plan for the comprehensive cultural survey, as recommended by the mission, and, by

1 December 2017

, an updated report on the state of conservation of the property and the implementation of the above, for examination by the World Heritage Committee at its 42nd session in 2018.
Big Protection For Our Little Penguins
North Head's Little Penguin colony is under close surveillance and a number of
security measures have been put in place to protect them as the colony's breeding
season officially begins this week, Environment Minister Mark Speakman said today.
Volunteer Little Penguin Wardens and the National Parks and Wildlife Service are
working around the clock to keep a close eye on the penguin colony, which is the
last on the NSW mainland, to ensure the breeding season runs smoothly.
"In the lead up to the Little Penguin breeding season NPWS has been monitoring
known burrows and wardens will regularly patrol nesting sites to ensure no-one
interferes with the penguins," Minister Speakman said.
"A network of monitoring cameras has also been set up to keep track of the animals'
movements and to alert NPWS rangers and field officers to the presence of any
predators such as foxes and domestic dogs that could pose a threat to the colony."
Other measures undertaken to protect the colony include:
• Use of fox detection dogs
• Installation of fox deterrent lighting
• Laying of baits, traps, and pest ejectors
• Increased signage around North Head to alert and educate visitors and locals
about the colony
Mr Speakman said for the first time Bushlink volunteers would be regularly removing
rubbish such as discarded fishing line from Collins Flat in an effort to minimise the
risks to the penguins.
Heavy fines applied for dog owners who take animals into critical habitat areas and
the national park.
Little Penguins are protected under the National Parks and Wildlife Act 1974, and the
colony of Little Penguins and their habitat at North Head is protected as an
endangered population under the Threatened Species Conservations Act 1995.
Australian Laws Lag On Electronic Waste Management
July 12, 2016: Myles Gough – UNSW
Australia's management of electronic waste is poorly implemented, lags behind international best practice, and is based on outdated recycling targets, University of New South Wales (UNSW) researchers say.
The scientists have reviewed Australia's e-waste laws, comparing them to those of two international leaders in the field of e-waste recycling: Japan and Switzerland. They found Australia's approach is ineffective and requires greater compliance measures to prevent hazardous pollutants from ending up in landfill.
"What is worrying is that our legislation is unable to keep pace with the amount of e-waste we're now generating," says Professor Graciela Metternicht from UNSW's School of Biological, Earth and Environmental Sciences. "Our recycling targets may have been good 10 years ago, but they are ineffective today. We recommend the targets be revised."
The researchers say e-waste is being generated three times faster than all other forms of waste. Electronic or electrical waste is defined in their report as any device that can connect to a power supply. These devices can contains small amounts of hazardous pollutants such as lead, arsenic and mercury, which can have environmental and public health impacts if disposed of improperly.
Recycling helps prevent these pollutants from ending up in landfill and means some of the valuable metals in various components can be recovered. But this process is still expensive and has led many countries, including Australia, to illegally ship e-waste to less developed economies where dangerous and environmentally harmful recycling methods persist, the researchers say.
The UNSW team analysed four key pieces of legislation, including the National Waste Policy 2009 and the National Television and Computer Recycling Scheme 2011, and established "indicators of effectiveness" by which to evaluate them. They surveyed stakeholders and experts to validate these indicators, and compared Australia's legislative environment and waste management practices to those of Japan and Switzerland.
While the introduction of e-waste laws in Australia resulted in an overall increase in recycling, the UNSW team identified major flaws with the legislation and outlined key recommendations. They say:
• The scope of what is considered e-waste under Australian law is not broad enough, and that new categories of e-waste, legislated for recovery and recycling, would reduce public confusion and help meet the objectives of the laws.
• There is a lack of clarity over the role of stakeholders including consumers, retailers, and local governments, which are responsible for the majority of e-waste collection. More effective waste management hinges on more clearly defined roles.
• There are education and accessibility issues, with consumers in some regional locations in Australia needing to travel more than 100 km to recycling depots or drop-off sites. They say local councils need additional support to improve access.
• Auditing, compliance and reporting measures are weak in every stage of the e-waste recycling system in Australia, and need to be improved.
• Australia needs to re-assess its recycling target and associated time frame in a holistic manner if it is to address the increasing e-waste generated by our society.
"We're not saying the rules need to be completely overhauled or rewritten, but compared to other countries, our auditing and compliance measures certainly need to be enhanced," says Metternicht.
"We can have the most ambitious targets in the world, but without the necessary enforcement and compliance measures these would be meaningless."
The report's lead author, UNSW honours student Ashleigh Morris, says the legislation needs to better support local councils: "The current legislation places no responsibility on consumers to dispose of e-waste, and the councils who manage the largest volumes of this hazardous and valuable form of waste are not supported to do so."
Morris says it is as much a social issue as an environmental one: "Australians are the second largest producers of waste per person in the world," she says. "This is a culture that we need to move away from, but until Australians stop seeing waste as an 'out of sight, out of mind' problem, the issues with e-waste will continue to grow exponentially."
Werris Creek Discharge Meets Environmental Requirements
Media release: 14 July 2016: NSW EPA
The NSW Environment Protection Authority (EPA) has concluded its investigations into discharges from the Werris Creek Mine.
Lindsay Fulloon, EPA Manager Operations Armidale said the NSW Environment Protection Authority (EPA) requested a report from the Werris Creek Mine after being alerted to the water discharge on the 30 June by a local resident
"The EPA received the report from the mine late last week about a controlled water discharge that took place from 23 June to the 1 July 2016," Mr Fulloon said.
"The report highlighted that testing undertaken by the mine before the discharge occurred complied with the water quality limits set in the mine's EPL.
"This is consistent with the EPA's observations during the inspection, which confirmed that good quality water had been discharged from the mines sediment basin.
"The EPA has concluded that this was a lawful discharge by the mine but recognises that adjacent landholders have a reasonable expectation that they should be advised prior to controlled discharges occurring.
"The EPA has raised those expectations with the mine," he said.
Werris Creek Mine holds an Environment Protection Licence (EPL) which allows the discharge of stormwater from the site under two different scenarios. The first is when the water to be discharged has been tested to demonstrate that the water quality limits listed in the EPL have been met.
The second is when rainfall received on site within the preceding 5 day period exceeds the design capacity of the holding ponds. In this case, the mine must be able to demonstrate that it has been actively managing the water stored within its sedimentation ponds in the lead up to the rainfall event, ensuring that it has done all it can to maintain the required design capacity.
The discharge followed significant rain fall prior to and during 23 June to the 1 July 2016. During this period the mine was able to test and confirm that the water complied with the water quality limits within its EPL before releasing it in a controlled manner.
The EPA is satisfied that the discharge met the requirements of the conditions of the mine's EPL which is designed to protect the environment.
Katandra Sanctuary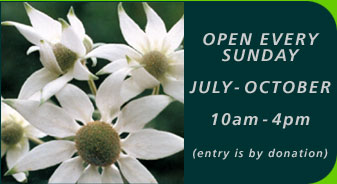 Katandra is a sanctuary for flora and fauna where the wildflowers are their most colourful during spring but all year round there are opportunities for bird watching. The sanctuary covers 12 hectares and is situated on the Ingleside/Warriewood escarpment. Choose to follow a short walk of about 1km or the longer 2km track through rainforest remnants with creeks and fern-fringed pools. Visit:
www.katandra.org
National Tree Day in Pittwater
Whitney Reserve, Mona Vale & Careel Bay Reserve, Avalon
Participate in National Tree Day event from 9am-1pm and help enhance Pittwater's natural environment. National Tree Day is Australia's largest nature event. It is organised by Planet Ark and calls on community members to plant trees at selected sites to improve the local green canopy.
Trees cool and beautify neighbourhoods, bring nature to communities and have environmental benefits for years to come. More info available from
treeday.planetark.org
Where:
• Whitney Reserve, access from Whitney Road or Suzanne Street, Mona Vale and
• Careel Bay Reserve North (near dog exercise area). Meet at the corner of Etival St and Barrenjoey Rd, Avalon.
Please wear suitable clothes such as long sleeves, trousers, sturdy shoes, a hat and bring water to drink. Council will provide refreshments and free native plants for you to take home and plant in your own garden.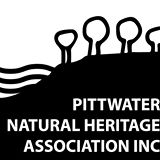 SUNDAY MORNING BIRDWATCHING with PNHA
Would you like to know more about our local birds and explore our bushland reserves? Then join us on one of our bird walks:
21 August, Chiltern Track, Ingleside (birds and wildflowers)
25 September, Irrawong Reserve, North Narrabeen
27 November, Warriewood Wetlands
Most walks start at 7.30 or 8am and last a couple of hours. Bring binoculars and morning tea for afterwards if you like. Contactpnhabirdwatching@gmail.com for details of each walk.
BAN THE BAG: NEW SOUTH WALES
An estimated 50 million plastic bags end up in our waterways and marine environment in Australia every year.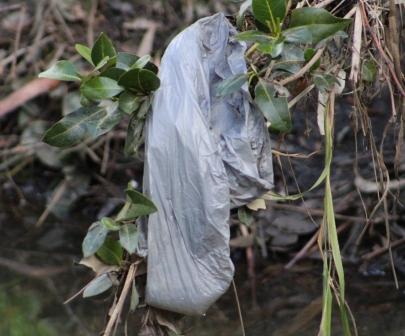 Plastic pollution is killing our marine life. 30% of the world's turtles and 90% of seabird species have now ingested plastic debris. We have to act now to clean up our oceans.
Petition - Plastic bag in mangroves - Careel Creek, June, 2016
Plastic Free July
The challenge is quite simple...attempt to refuse single-use plastic during July.
Plastic Free July aims to raise awareness of the problems and amount of single-use disposable plastic in our lives and challenges people to do something about it. You can sign up for a day, a week or the whole month and try to refuse ALL single-use plastic or try the TOP 4: plastic bags, water bottles, takeaway coffee cups and straws.
By 2050 its estimated there will be more plastic than fish in the world's oceans. Most comes from land and was was once in our hands. Refuse single-use plastic and together lets keep our oceans clean. Join over 40,000 people, schools and organisations from 90 countries and let those same hands be part of the solution.
Bush Regeneration And Envirofun Weekend
At: Pittwater YHA, Morning Bay
Volunteer for two mornings' bush regeneration and receive free accommodation, two evening meals, two BBQ lunches and two morning teas and free use of kayaks over the weekend of 26 to 28 August. Alternatively come for a Saturday or Sunday morning bush regeneration and enjoy a morning tea and BBQ lunch and kayak. It is only a $20 contribution ($50 nonrefundable booking fee with a $30 refund on arrival) for a weekend of great company, food and activities.
A Pittwater YHA activity in partnership with: • Pittwater Natural Heritage Association • National Parks and Wildlife Service • Northern Beaches Council • supported by the Greater Sydney Local Land Service • with funding from the Australian Government and the NSW Government.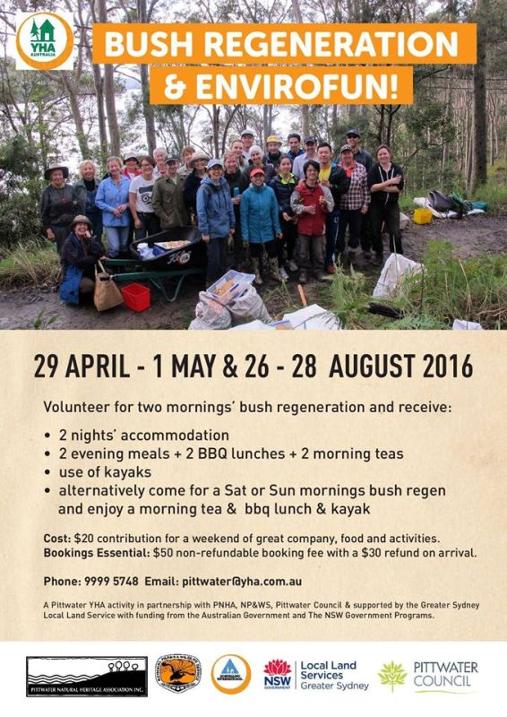 Have Your Say On:
Appin-West Cliff Mining Complex:
Bulli Seam Operations Project - MOD 2
From doc: 'Approval is sought to construct and operate a 1 m diameter suction gas pipeline between Appin No. 3 Vent Shaft and the existing gas drainage plant at Appin No. 2 Shaft (approximately 4 km in length). The pipeline will be buried at the surface, for the most part, along Brooks Point Road.
South 32, Illawarra Coal (Illawarra Coal) proposes to continue its underground mining operations at the Bulli Seam Operations (Appin and West Cliff Mines), located in the Southern Coalfield of New South Wales, by extracting coal from the Bulli Seam using longwall mining techniques.
In order to support the safe and efficient extraction of coal in the Bulli Seam Operations (BSO), Illawarra Coal proposes to optimise the underground extraction and utilisation of methane gas from the mine by implementing the "Mine Safety Gas Management Project" (MSGMP).
Installation and operation of the proposed pipeline will enable the existing Appin East gas drainage management system to remain in service for an extended period by reducing the frictional pressure drop and leakage in the pipelines between the mining areas and the gas extraction plant. Considerable benefits in terms of power generation and reduction in greenhouse gas emissions will also result from the Project.
If the proposed pipeline cannot be installed, the existing Appin East gas extraction system will not be able to provide sufficient suction to extract gas from the mining areas and additional gas extraction infrastructure will need to be installed at an alternative location.'
Exhibition Start

08/07/2016
Exhibition End

05/08/2016
Have Your Say On Modifications To The Bulga Coal Mine
14.07.2016: Departmental Media Release Author: Department of Planning and Environment
A proposal by Bulga Coal Management Pty Ltd, a subsidiary of Glencore, for modifications to the Bulga coal mine will be on exhibition from today for community consultation.
The Department of Planning and Environment is keen to hear the community's views on the proposal which
seeks to:
re-design the mine's eastern mining waste area
dispose of coal processing wastes within the main mining pit instead of underground.
The mine is located approximately 12 kilometres southwest of Singleton. The proposed works are to the east of the mine, away from the town of Bulga.
A spokesperson for the Department of Planning and Environment said the local community always has an opportunity to share their views.
"Community consultation is an integral part of the planning process and the applicant will have to respond to the feedback we receive," the spokesperson said.
"This feedback is taken into consideration as part of the assessment.
"It's easy to participate by going online and we encourage everyone to take a look and have their say."
Submissions can be made from Wednesday 13 July until Wednesday 27 July, 2016.
Written submissions can also be made to:
Department of Planning and Environment
Attn: Director – Resource Assessments
GPO Box 39
Sydney NSW 2001
The application and EIS are also available to view in person at:
Department of Planning and Environment,23-33 Bridge Street, Sydney
Singleton Council, Administration Centre, corner of Queen Street and Civic Avenue, Singleton
Nature Conservation Council, 14/338 Pitt Street, Sydney
EASTERN EMPLACEMENT
AREA MODIFICATION
Statement of Environmental Effects
FINAL
July 2016':
Approved Development (SSD 4960)
Project Area (approximately 4672
hectares) excluded land owned by
Mushroom Composters (refer to
Figure 1.2).
Proposed Modification
The Project Area
(approximately 4879 hectares)
amended to include land
owned by the Mushroom
Composters (refer to Figure
1.3).
Approved Development (SSD 4960)
Tailings will be disposed of in the Deep
Pit and Bayswater Pit with tailings also
proposed to be disposed of in the
underground workings. Coarse rejects
and paste thickened tailings will be codisposed
with overburden.
Proposed Modification
An additional tailings storage
facility will be located within
the confines of the existing
mining operation in the Main
Pit (refer to Figure 3.1). Tailings
return water will continue to be
stored and re-used within the
existing BCC water
management system
To permanently retain, at five (5) sites outside the Pacific Highway alignment in Sapphire Beach and Moonee Beach, surplus material generated during construction of the project. The surplus material has been used to carry out earthworks to create an improved landform. The re-use of the surplus material will ensure the final landform suits its proposed use or improves the amenity alongside the project, and provides beneficial future re-use opportunities at each site.
Exhibition Start

22/06/2016
Exhibition End

22/07/2016
Qld Government Must Block Rio Tinto Mine Sale to Protect the Taxpayer
July 13, 2016: Media Release by Lock The Gate Alliance
The Lock the Gate Alliance has accused Rio Tinto of knowingly putting the Queensland taxpayer at risk of having to pay for the rehabilitation of the Blair Athol coal mine as a result of the company's attempt to off load the mothballed mine to a financially distressed junior mining company.
The Alliance has written to three State Ministers calling on them to block the sale of Rio's Blair Athol Mine to junior mining company TerraCom Ltd, for just $1, following a similar attempt by Rio Tinto to sell Blair Athol to the now bankrupt Linc Energy in 2013.
Terracom was in financial distress in 2015 and remains in the position this year, following a debt restructure, due to the extent of its leverage combined with depressed coal markets, according to analysts IEEFA.
"Rio operated Blair Athol for 30 years and made huge profit from the operation. When it shut the mine in 2012, Rio gave a public undertaking that it would fulfill its legal obligations and fully rehabilitate the site. This sale shows Rio wants to renege on this commitment and is now trying to sell the site to a junior mining company and avoid the full cost of rehabilitating the mine," said Lock the Gate's Mine Rehabilitation Reform Campaign Coordinator Rick Humphries.
In letters to the State Treasurer Curtis Pitt, Minister for Natural Resources Anthony Lynham and Minister for The Environment Stephen Miles, Lock the Gate cited TerraCom's level of debt, fragile cash flow and total inexperience as grounds to block the sale. The letters also congratulated the Government for blocking the Linc Energy transaction on similar grounds.
"TerraCom is in a distressed state financially due to its huge debt and is in a worse financial state than Linc was when the Government blocked that sale. In addition Terracom has no demonstrated experience or capacity to rehabilitate large scale open cut coal mines such as Blair Athol which is a complex, very high risk site," Mr Humphries said.
"On these grounds the Government should block this sale as they did with Linc given the huge financial risk to the taxpayer.
"Rio has said it will pay TerraCom $80 million - an amount equivalent to the rehabilitation financial assurance - to get this liability off its books. We know that $80m is not enough and Rio is prepared to stump up this amount because it knows it will cost a lot more, probably twice this amount, to actually properly rehabilitate the site.
"It's now up to the Queensland Government to protect the state's taxpayers from being left with the cost of cleaning up after Rio and block this sale from going ahead. If big multinational mining companies like Rio are not prepared to respect Queenslanders and do the right thing then the Government must, as they did with Linc Energy, step in and protect our interests. Further the Government should enforce the existing Environmental Authority over the Blair Athol site and force Rio Tinto to immediately start the full rehabilitation of the mine," Mr Humphries concluded.
Wollongong Coal issued $30,000 fine for discharge into Bellambi Gully
Media release: 2016/07/15 - NSW EPA
The NSW Environment Protection Authority (EPA) has fined Wollongong Coal $30,000 after the company's Russel Vale coal mine discharged dirty water into Bellambi Gully last December.
This fine is one of several regulatory actions the EPA has taken in response to recent water-related incidents at the Russell Vale mine to help improve water management at the mine and protect Bellambi Gully from dirty water discharges.
The EPA Manager for the Illawarra region Peter Bloem said the pollution of the creek in December had occurred when a faulty water sprinkler used for dust suppression and an unsealed inspection portal in a coal stockpile area allowed coal fines to be discharged from the premises into Bellambi Gully. The two fines – for pollution of waters and for inadequate maintenance of plant and equipment – total $30,000.
"This penalty notice is in addition to a clean-up direction that was issued by the EPA to Wollongong Coal immediately following the discharge incident," Mr Bloem said.
"Water management at this mine is critical given its sensitive location on the foothills of the Illawarra escarpment and its discharge through residential areas of Bellambi Gully to Bellambi Beach."
The EPA has continued to respond to reports of turbid water discharges from the mine to Bellambi Gully. In June 2016 these reports related to a Sydney Water main bursting in dry weather and the release of black storm water from the premises following heavy rainfall.
The EPA has attached additional water quality and volume monitoring requirements to Wollongong Coal's Environment protection licence so as to provide a greater level of information about water quality discharged from the coal mine to Bellambi Gully, particularly following rainfall. The collected information will help to show the current performance of the water management system and guide any future improvement works.
The company has a duty to publish this monitoring data on its website to provide public access to information about the environmental performance of the mine
Following discussions between EPA, the NSW Department of Planning and Environment (DPE) and Wollongong Coal, an independent audit of the adequacy of the water management system at the Russell Vale mine will also be conducted. This audit will be included in an overall Independent Environmental Audit of the mine, and the combined audit report will be submitted to DPE by 29 August 2016.
"The findings of this audit and monitoring program will be used to help inform any future compliance actions," Mr Bloem said.
"The onus is on Wollongong Coal to demonstrate to the EPA and the local community that they have taken and continue to undertake all practical measures to prevent water pollution."
Penalty notices are just one of a number of tools the EPA can use to achieve environmental compliance, including formal warnings, licence conditions, notices and directions, mandatory audits, enforceable undertakings, legally binding pollution reduction programs and prosecutions.
Camden Gasfields Petition
AGL still have 96 coal seam gas production wells in South Western Sydney, surrounding Camden, some between 40m - 200m from family homes and schools.
While the Eastern suburbs, electorates for Mike Baird and Malcolm Turnbull MP, have zero.
As the largest growth center in Sydney there are current plans to build 35,000 new homes as close as 20m from AGLs existing coal seam gas wells.
AGL plans to stop all production in this area by 2023. This is not acceptable. These families do not deserve 7 more years of these horrific health effects. 35,000 new homes in the same area is a health epidemic in the making.
Australian Mothers-Against-Gas started this petition with a single signature, now they need more support to help protect Camden and shut down those wells NOW.
Melanoma rates falling among younger Australian people
Skin cancers overall account for the largest number of cancers diagnosed in Australia each year and Australia has the world's second highest melanoma incidence rates, according to a report released today by the Australian Institute of Health and Welfare (AIHW).
The report, Skin cancer in Australia, presents the latest information on skin cancers-a disease group including melanoma of the skin and non-melanoma skin cancer-in Australia.
The report estimates that almost 13,300 new cases of melanoma will be diagnosed in Australia in 2016, with about 1,800 people dying from the disease.
'Since 1982, the rate of melanoma in the population has almost doubled-up from 27 to 49 cases per 100,000 people,' said AIHW spokesperson Justin Harvey.
'The good news is that for people aged under 40 the rate has dropped, from 13 cases per 100,000 people in 2002, to about 9 in 2016.'
Long-running public education campaigns on the effects of sun exposure may be related to this decrease.
The report also shows that survival from melanoma is relatively high, with people diagnosed in 2007-2011 having a 90% chance of surviving at least five years. This is much higher than the five-year survival rate for all cancers combined (67%).
The total number of new cases of non-melanoma skin cancer is unknown. However, non-melanoma skin cancer is estimated to account for more cases diagnosed than all other cancers combined.
'In 2016, an estimated 560 people will die from non-melanoma skin cancer, with a death rate of 1.9 deaths per 100,000 people,' Mr Harvey said.
Hospitalisations for all types of skin cancer are also common, and have increased significantly over the last decade.
In 2013-14, there were over 23,400 melanoma-related hospitalisations in Australia, a 63% rise from the 14,350 recorded in 2002-03. Over the same period, non-melanoma skin cancer -related hospitalisations rose by 39%, from about 82,400 in 2002-03, to around 114,700 in 2013-14.
In 2014, almost $137 million in Medicare benefits were paid for melanoma-related services ($9.4 million) and non-melanoma skin cancers ($127.5 million). Excluding cancer screening expenses, non-melanoma skin cancer accounted for over 8% of health spending on all cancers in Australia in 2008-09.
New eye test could detect glaucoma years earlier
July 12, 2016: University of New South Wales
UNSW Australia scientists have developed a testing protocol that identifies the blinding eye disease glaucoma four years earlier than current techniques.
The patented method involves patients looking at small dots of light of specially chosen size and light intensity. An inability to see them indicates blind spots in the eye and early loss of peripheral vision.
A study assessing 13 patients using this improved technique for visual field testing has been recently published in the journal Ophthalmic and Physiological Optics.
"Glaucoma is one of the leading causes of irreversible blindness in the world, and in the early stages patients usually have no symptoms and are not aware they are developing permanent vision loss," says Director of the UNSW Centre for Eye Health Professor Michael Kalloniatis.
"The cause of the disease is unknown and there is no cure, but its progression can be slowed with eye drops or surgery to lower pressure in the eye. So, early detection and early treatment is vital for prolonging sight."
Glaucoma involves the slow destruction of the optic nerve at the back of the eye, with early loss mainly occurring in peripheral vision. More than 300,000 Australians have glaucoma, and the risks of the disease increase with age and family history.
Four tests are currently used to diagnose glaucoma: an eye pressure test, observation of the optical nerve, microscopic examination of the anterior eye, and visual field testing using a machine called a Visual Field Analyser.
The UNSW innovation involves an automated visual field analysis system that uses a pattern of differently sized spots, which takes into account the fact that the eye processes visual information away from central vision differently. Current visual field testing systems use just one test size to measure vision at different locations of the visual field.
The design has been patented in the US and the European Union, with the inventors named as Professor Kalloniatis, Dr Sieu Khuu of the UNSW School of Optometry and Vision Science, and Dr Noha Alsaleem, a former Masters student at UNSW.
When the UNSW approach was used to assess 13 patients with early glaucoma or optic nerve damage, and 42 people without eye disease, greater vision loss was detected in all patients than using the standard test.
"The current method of visual field testing, which uses just one dot size, is good but not ideal. Our test appears to be much more sensitive at detecting disease in an early stage. On average, we expect we will be able to detect glaucoma four years earlier than at present," says Professor Kalloniatis.
His team is currently using the new test to assess up to 30 more patients at the UNSW Centre for Eye Health. They would like to conduct a much larger clinical trial to determine its effectiveness.
"We hope our new approach will eventually be introduced around the world, and treatment can begin earlier to slow down vision loss in glaucoma," says Professor Kalloniatis.
The Centre for Eye Health is an initiative of Guide Dogs NSW/ACT and UNSW and provides state-of-the-art eye imaging and visual systems diagnostic services to the general community at no charge. It is well placed to carry out a clinical trial because it examines around 3000 patients a year with glaucoma or suspected glaucoma.
Michael Kalloniatis, Sieu K. Khuu.
Equating spatial summation in visual field testing reveals greater loss in optic nerve disease.
Ophthalmic and Physiological Optics, 2016; 36 (4): 439 DOI:
10.1111/opo.12295
Federal Government approves Stage 2 of WestConnex motorway
Media release 11 July 2016: The Hon. Greg Hunt MP, Minister for the Environment
The Federal Government has today provided the environmental approval for Stage 2 of the WestConnex motorway.
Today's decision gives the New South Wales Government the green light to start construction on this key piece of infrastructure.
WestConnex is a $16.8 billion project which will deliver real benefits to millions of people in western and south-western Sydney, with much improved connections to the CBD, inner west and the airport.
The decision follows a thorough assessment process and a significant period of public consultation.
Conditions on the approval under national environmental law endorse those imposed as part of approval under the New South Wales development consent.
These include comprehensive conditions to secure offsets for the critically endangered Cooks River / Castlereagh Ironbark Forest ecological community and Green and Golden Bell Frog.
This includes a captive breeding plan for the Green and Golden Bell Frog and the construction and maintenance of additional habitat.
Construction affecting the Castlereagh Ironbark ecological community cannot commence until offsets are identified and evidence is provided that they are achievable.
Stage 2 of WestConnex involves the construction of twin tunnels approximately 9 kilometres in length between Beverley Hills and St Peters, Sydney.
Only Stage 2 of WestConnex was referred for Commonwealth environmental approval. Stage 1 is already under construction and Stage 3 is yet to commence.
Sparkles The Cat Finds A Warm Corner And Toasty Winter Sun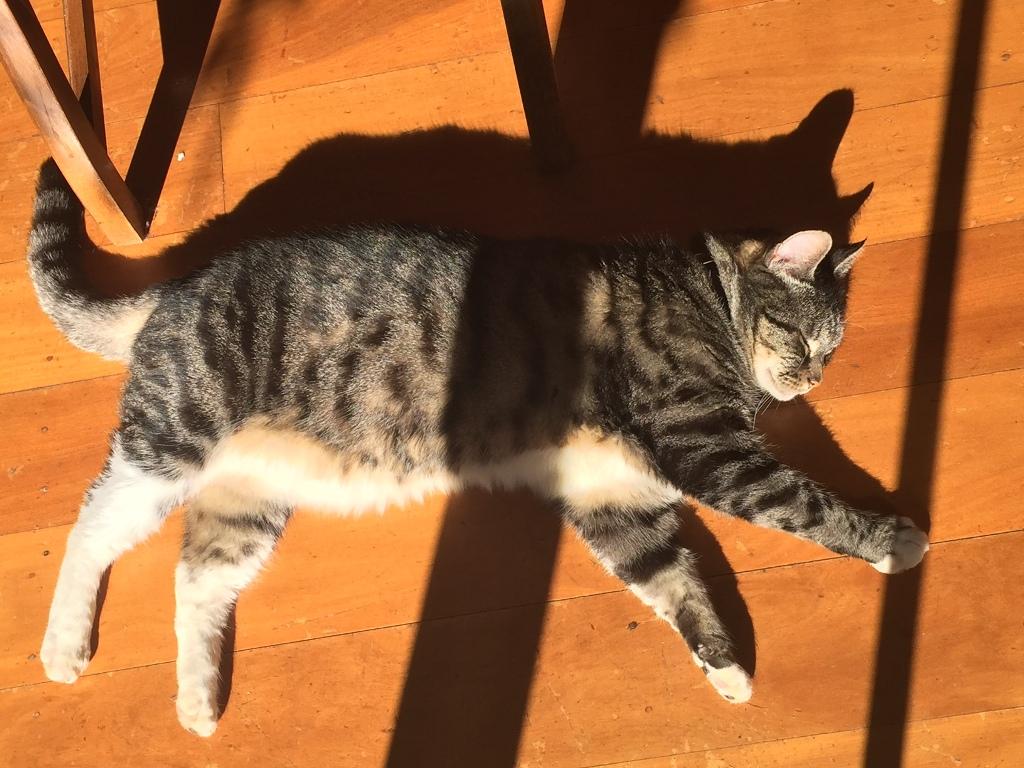 This lovely picture of 'Sparkles' was sent in by Joanne Seve this week.
Sparkles arrived just as we were going through some pictures taken of some great sand drawings done on Clareville Beach and how toasty warm it can be there of an afternoon when cold winter winds are blowing.
We've put some of this Sand Art, along with a few others things seen at Clareville Beach, into a page for you to have a look at
HERE
.
Maybe you can find a nice sunny corner soon, with a sandy beach, and make some sand pictures of your own. Whichever way the wind blows theer's always a sheltered nook here, and a lovely view.
Thanks for the great picture Joanne - Sparkles sure looks warm and comfy!
New Toy Bounces Into Play School In Time For 50th Celebrations
A new friend is set to bounce into ABC KIDS' Play School just in time to celebrate the program's 50th birthday.
Joey the joey,
designed by award winning children's book illustrator Bruce Whatley (Diary of a Wombat, Josephine Wants to Dance, The Ugliest Dog in the World),
will make her debut on the much anticipated birthday episode, Come To The Party, airing on ABC KIDS and ABC iview at 9.30am on 18 July.
Play School Executive Producer, Jan Stradling says, "We're very excited to welcome Joey to the Play School family and look forward to sharing her with viewers on the momentous occasion of the series' 50th birthday. It's been a joy working with celebrated artist Bruce Whatley and watching him bring Joey to life. We know she will be warmly embraced by viewers all around Australia."
Bruce Whatley says, "Play School was such a staple part of our household when our children were growing up and as adults they still have fond memories of the presenters and toys. It was quite an honour to be asked to create the character of Joey for such an iconic production as Play School and it's pretty cool to even be a small part of the nostalgia of the generations that are to follow."
As well as meeting Joey on Play School's 50th birthday, viewers can continue to enjoy two more instalments of the Play School Celebrity Covers episodes on ABC KIDS and ABC iview: The Umbilical Brothers with Fairytale Mash-up at 8am and John Hamblin singing Old MacDonald at 5pm, followed by the half hour Play School Celebrity Covers Special at 6.30pm, featuring Hamish and Andy, John Hamblin, Dan Sultan; Molly Meldrum and Charlie Pickering, Delta Goodrem, Benita Collings and Don Spencer, Josh Thomas, Annabel Crabb and Leigh Sales, Guy Sebastian, Magda Szubanski, and You Am I.
Join the conversation on #PlaySchool50
Retirement of Chief Medical Officer
13 July 2016: Federal Government Department of Health
The Secretary of the federal Department of Health, Martin Bowles, today announced that Professor Chris Baggoley will retire as Australia's Chief Medical Officer (CMO) on July 15.
"Since Professor Baggoley was appointed by the Department to this key role in April 2011 he has been an influential figure in the nation's response to numerous challenges and threats to our health," Mr Bowles said.
"In particular, he has been outstanding in progressing the nation's response to antimicrobial resistance, vaccine preventable disease, the risk of new communicable diseases, and improved screening and early diagnosis of non-communicable diseases such as cancer.
"In addition to leading Australia's response to the outbreak of Ebola in West Africa, which was declared a Public Health Emergency of International Concern by the World Health Organization (WHO) in August 2014, Professor Baggoley made a significant contribution to the international response as a member of the WHO International Health Regulations Emergency Committee on Ebola which provided advice throughout 2014-15 to the WHO Director General.
"Over the past three years of ongoing international concern with Middle East Respiratory Syndrome Coronavirus (MERS) Professor Baggoley has not only supervised Australia's monitoring of MERS but has also led the international effort to minimise the threat from this disease as chair of the WHO International Health Regulations Emergency Committee on MERS from 2013 to the present.
"Most recently, he has supervised Australia's response to, and preparedness for, Zika virus."
Mr Bowles said Professor Baggoley has also been central to the achievement of both legislation and cooperative frameworks to improve the nation's defences against and response to health emergencies.
These included:
• The first National Framework for Communicable Disease Control was endorsed by Australian Health Ministers in 2013-14, bringing together governments, agencies and committees to support an integrated national public health response to communicable disease threats.
• The National Antimicrobial Resistance Strategy, released in June 2015, takes a OneHealth approach which recognises that human, animal and ecosystem health are inextricably linked.
• The Biosecurity Act 2015 replaced the 1908 Quarantine Act, providing a flexible and responsive law which can adapt to changes in technology and future challenges.
"I am pleased to announce that I have appointed Professor Brendan Murphy as Australia's new CMO who will take up the position from 4 October 2016," Mr Bowles said.
"Professor Murphy is an experienced clinician but also highly experienced in stakeholder management, strategic direction-setting and policy advice.
"He has been the Chief Executive Officer of Austin Health in Victoria since 2005. He is also a Director of the Florey Institute of Neuroscience and Mental Health, the Olivia Newton-John Cancer Research Institute and the Victorian Comprehensive Cancer Centre and Independent Chair of Health Services Innovation Tasmania.
"Professor Murphy is also a former deputy Chair of Health Workforce Australia and a former President of the Australian and New Zealand Society of Nephrology."
Mr Bowles said he had also appointed Dr Tony Hobbs to the new role of Deputy CMO.
Dr Hobbs will be acting CMO until Professor Murphy takes up his appointment.
Savings from TAFE NSW reforms to be reinvested in TAFE
July 13, 2016: NSW Government
New reforms for TAFE NSW will modernise the state-wide education system to reduce excessive overheads, fund more teaching services and make sure courses are consistent across all campuses.
A single, multi-campus TAFE NSW will replace the current 25-year-old model to make it more competitive in the education market.
Savings from the reforms will be reinvested back into TAFE to train NSW students for jobs of the future.
NSW Minister for Skills John Barilaro said for every $1 million saved from the reforms, TAFE NSW has the potential to train a further 250 students.
"This reform will make significant savings on back-office administration and management which will be reinvested back into training and skilling the people of NSW for the jobs of the future", Mr Barilaro said.
The reforms also include:
12 new Connected Learning Centres will open each month in 2017, giving students access to TAFE training and teaching across the network

a new TAFE Digital Education headquarters will be created in regional NSW

any money from land or asset sales will be invested back into TAFE NSW.
Is the last 'man' standing in comedy the least funny?
July 13, 2016: Australian Catholic University
The world's best stand-up comedians -- household names including Kevin Hart, Amy Schumer, Jimmy Fallon, Chris Rock, Jerry Seinfield, Ricky Gervais and Eddie Murphy -- are more likely to die than comedic and dramatic screen and stage actors, according to a landmark study published in the International Journal of Cardiology.
The study -- Is the last 'man' standing in comedy the least funny? A retrospective cohort study of elite stand-up comedians versus other entertainers -- revealed "a pattern of premature mortality in elite stand-up comedians" indicating that higher comedic standing is linked to younger age at death compared to screen comedians and so-called serious dramatic actors.
This retrospective cohort study of 498 people included 200 Stand-up Comedians (13% women), 114 Comedy Actors (17.5% women), and 184 Dramatic Actors (29.3% women) listed in the top 200 in each category on popular online crowd-ranking website http://www.ranker.com. These individuals appeared in the 2015 lists 'Funniest Stand-Up Comedians of All Time', 'Funniest People of All Time' and 'Greatest Actors and Actresses in Entertainment History'.
Lead researcher Professor Simon Stewart, a world-leading cardiac researcher from the Mary MacKillop Institute of Health Research at Australian Catholic University, said there was a "significant gradient in the age of death, with stand-up comedians dying at a younger age (67.1 years) than their comedy actor (68.9) and dramatic actor (70.7) counterparts."
"Indeed, the data confirmed an adverse relationship between comedic ability and longevity, with elite standup comedians more highly rated by the public more likely to die prematurely," Professor Stewart said. "Overall, the results point to a need for awareness of health and wellbeing concerns in the entertainment industry, and in elite comedians in particular."
"It appears that for stand-up comedians, being at the very top may be no laughing matter."
The MacKillop Institute research confirmed "significantly more deaths among stand-up comedians (14 of 36 deaths -- 38.9%) categorised as 'premature' relative to population-based, life expectancy when compared to dramatic actors (11 of 56 -19.6%), with no difference when compared to comedy actors (9 of 33 deaths -- 27.3%)." And stand-up comedians experienced proportionately more non-natural deaths (7 of 36 -- 19.4%) than their comedy actor (3 of 33 -- 9.1%) and dramatic actor (6 of 56 -- 10.7%) counterparts. Of note, stand-up comedians contributed to both reported suicides and 4 of 9 drug-related deaths.
"Within an international cohort of stand-up comedians spanning the last century and voted by the public as the funniest of their profession, we discovered that greater comedic ability was associated with a shorter lifespan, even after adjusting for life expectancy differences based on year of birth," he said. "Conversely, in parallel cohorts of the world's funniest comedy actors and the greatest dramatic actors, there was no evidence of premature mortality related to public-rated professional success or ability."
Professor Stewart noted how his previous study -- 'Does comedy kill? A retrospective, longitudinal cohort, nested case-control study of humour and longevity in 53 British comedians' -- had found that the funniest comedians are most at risk of premature death and reduced longevity, compared to their less funny counterparts. That finding encouraged MacKillop researchers to undertake a "more extensive and objective study of this intriguing phenomenon."
"We suspected that if our original conclusions were correct, we would find that the purer and funnier the comedy art form, i.e. stand-up, the more strongly this premature death phenomenon would manifest itself," Professor Stewart said. "Specifically, we hypothesised that among stand-up comedians the inverse association between comedic ability and longevity would be both present and demonstrably stronger than observed in an equivalent cohort of comedy."
Professor Stewart's latest research confirmed the hypothesis.
Academy Award winners' longevity 'bias' does not apply to stand-up comedians
Professor Stewart noted the widespread association between high social status and low mortality -- as evidenced in a study finding that Academy Award winners live longer -- does not extend to every occupation. "Indeed stand-up comedians don't share the 3.9-year life expectancy advantage enjoyed by Oscar-winning actors, which highlights an intriguing and as-yet-unexamined discrepancy," he said.
By way of further discussion, Professor Stewart referenced an important 1993 study, which demonstrated that higher parent and teacher ratings of a child's sense of humour and cheerfulness-optimism predicted a greater likelihood of dying over seven decades. Also noted was how comedians appear to exhibit higher levels of psychotic traits (including manic-depression and schizotypal features) than non-comedians -- and at higher levels than actors.
Professor Stewart's research also discusses the "demands inherent to stand-up comedy" -- a "highly competitive profession with low pay and low job security; years of working under this pressure may exert a cumulative stress effect even once success has been achieved." "In contrast, elite dramatic actors (a category that applies to the current
www.ranker.com
cohort, as well as to the Academy Award winners described earlier) are more likely to have attained some degree of financial security, with the attendant benefits to health and wellbeing," he said.
Stand-ups expected to behave 'erratically' compared to more 'serious' actors
Further still, "stand-up comedians and dramatic actors may also face distinct social and professional expectations." "Successful dramatic actors are often regarded as 'role models' and expected to maintain a positive public image, with managers and 'minders' invested in enforcing certain standards of behaviour that might exert a protective effect on health and longevity. This does not appear to apply to stand-up comedians, who are often expected to behave eccentrically," Professor Stewart said. "In fact, in contrast to the highly supervised environment of a film set, the nature of the comedy 'workplace' (i.e., night venues such as clubs and bars) increases exposure to and engagement in violence and risky sexual behaviour, as well as consumption of alcohol, tobacco and drugs."
"Similarly, while screen actors are generally required to arrive on set early and adhere to tight schedules, thus increasing the likelihood of regular sleep patterns, stand-up comedy involves irregular and late hours and extensive travel," Professor Stewart said. "The associated difficulty in maintaining regular patterns of sleep, nutrition and exercise may contribute to detrimental physiological effects and health outcomes, including increased inflammatory markers, higher blood pressure, reduced glucose tolerance, obesity, heart disease, and mortality."
In concluding remarks, Professor Stewart said: "The current results reveal a pattern of premature mortality in elite stand-up comedians, and taken together with our previous findings, indicate that higher comedic standing is linked to younger age at death. Intrapersonal factors such as personality and other psychological features that help to develop and enhance the creative talent and success of these comedians may simultaneously contribute to their reduced longevity. External or social pressures specific to stand-up comedy may also play a role."
Simon Stewart, Joshua F. Wiley, Cressida J. McDermott, David R. Thompson.
Is the last "man" standing in comedy the least funny? A retrospective cohort study of elite stand-up comedians versus other entertainers.
International Journal of Cardiology, 2016; 220: 789 DOI:
10.1016/j.ijcard.2016.06.284