June 5 -11, 2022: Issue 541

Kiama Downs Ducks Into Top Spot At IRB Series Round 2 - Avalon Beach SLSC Honours Peter 'Digger' Akehurst - Newport SLSC Rises To 4th Spot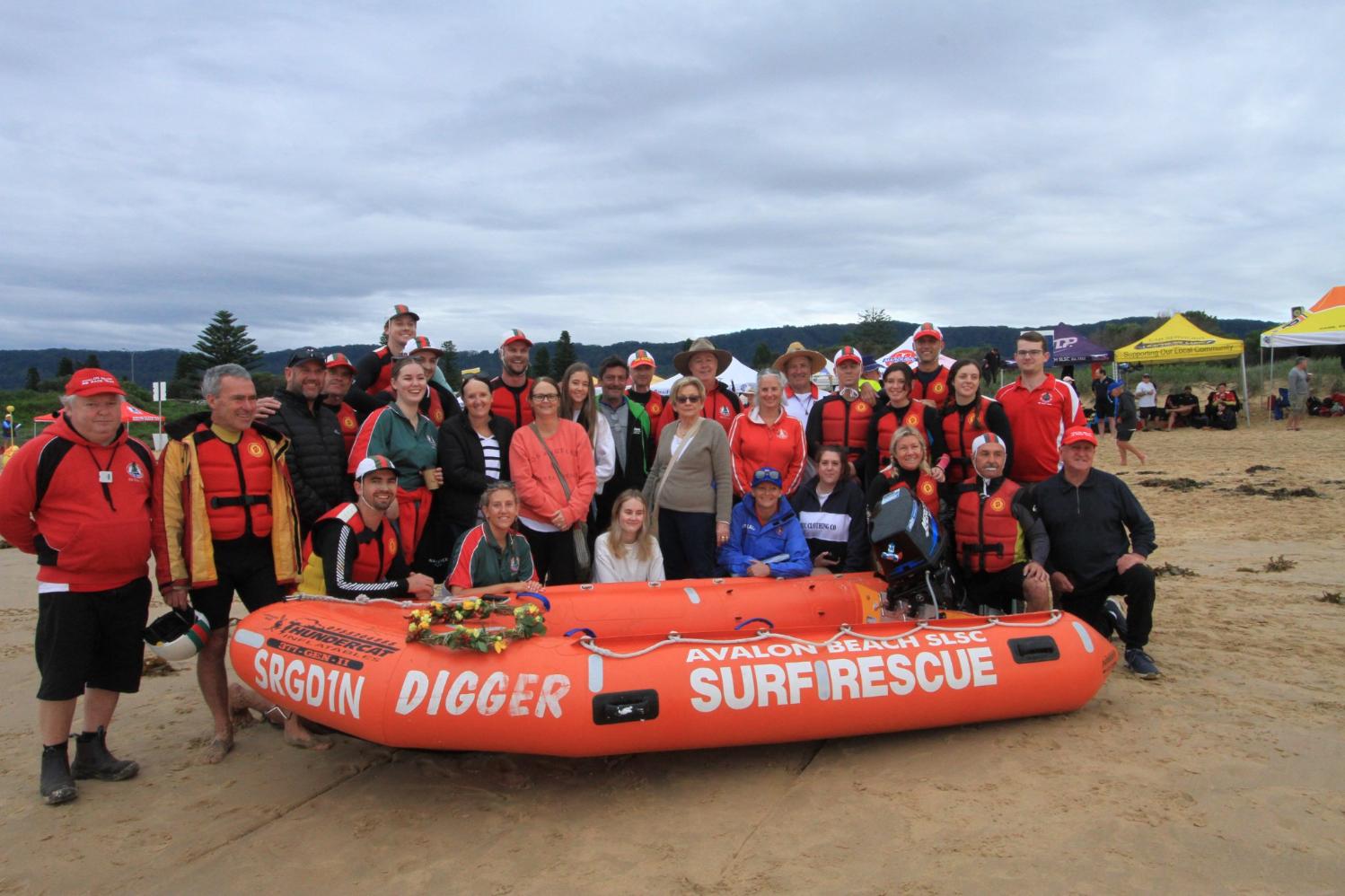 The Akehurst family surrounded by ABSLSC IRB Team.
Kiama Downs SLSC has turned a string of strong showings on the water into enough points to reclaim first place from Caves Beach after Round 2 of the 2022 Sharkskin NSW IRB Premiership at Bulli.
As reported in our last Issue - Peter "Digger" Akehurst Tribute At IRB Competition On South Coasts' Sandon Beach - as part of this round members of the IRB community and Avalon Beach SLSC attendees have paid Tribute to Peter 'Digger' Akehurst.
Peter "Digger" Akehurst, Life Member of Avalon Beach SLSC, passed away peacefully on May 18th, 2022.
Pete was well known and well respected throughout the Australian Surf Lifesaving Inflatable Rescue Boat (IRB) community.
He competed in IRBs, and trained many IRB Drivers (including the undersigned) and crews for surf rescues and racing with skill, knowledge and good humour.
He organised and ran ABSLSCs premier annual Warren Mitchell IRB Carnival, which attracted competitors from all over Australia for many years because of Avalon Beach's - the Home of the IRB - reputation for always turning on a big surf for the event. He was also qualified as an examiner and carnival official.
Digger Akehurst was well known in IRB racing. Before racing commenced, the Avalon Beach SLSC's IRB "Digger", named in his honour, did a drive by tribute, in front of all clubs' competitors lined up on the sand. This was followed by a minute's silence.

A Celebration of Diggers' Life was held at Palm Beach RSL on Tuesday May 31st, 2022.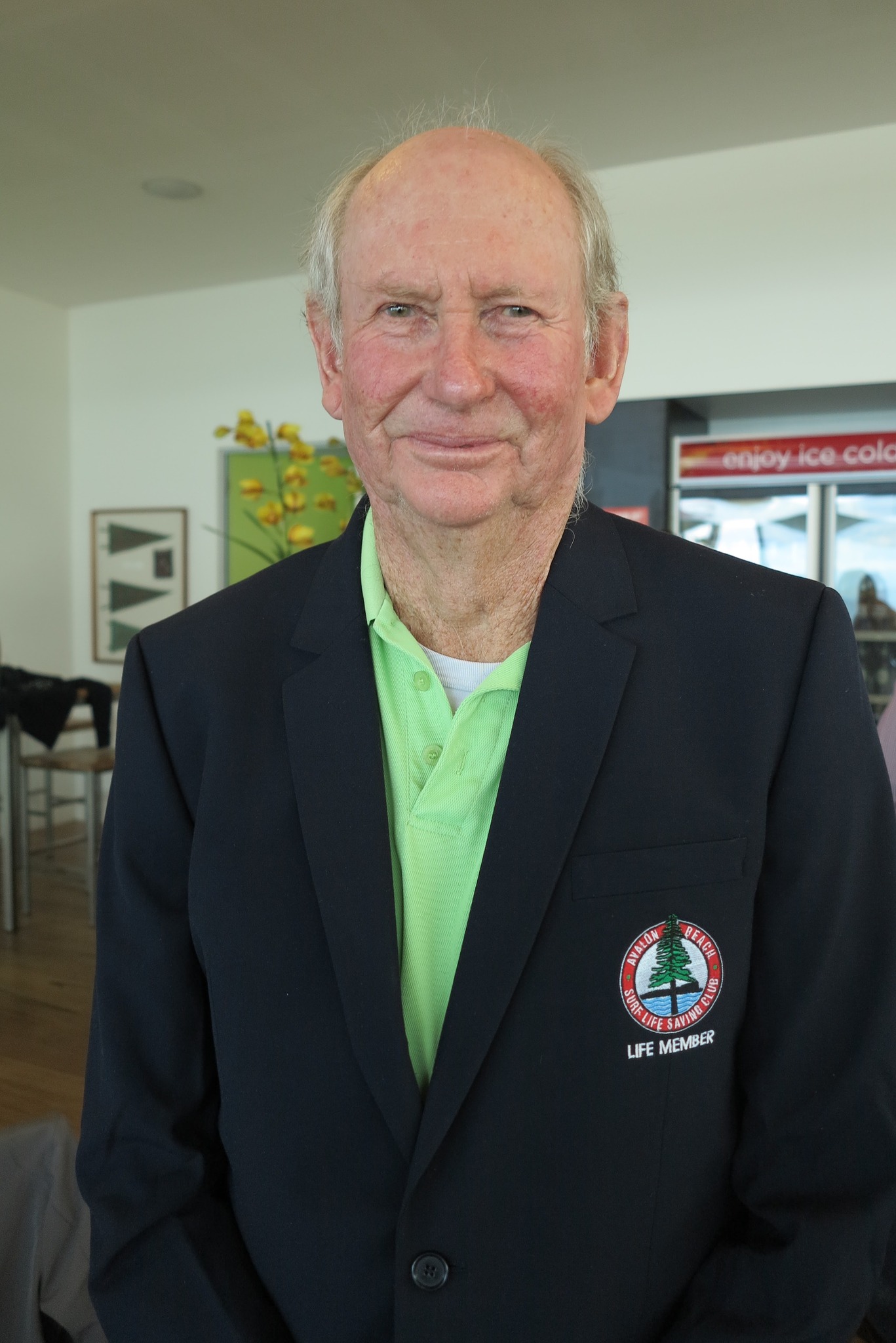 Avalon Beach SLSC Life Member Peter Akehurst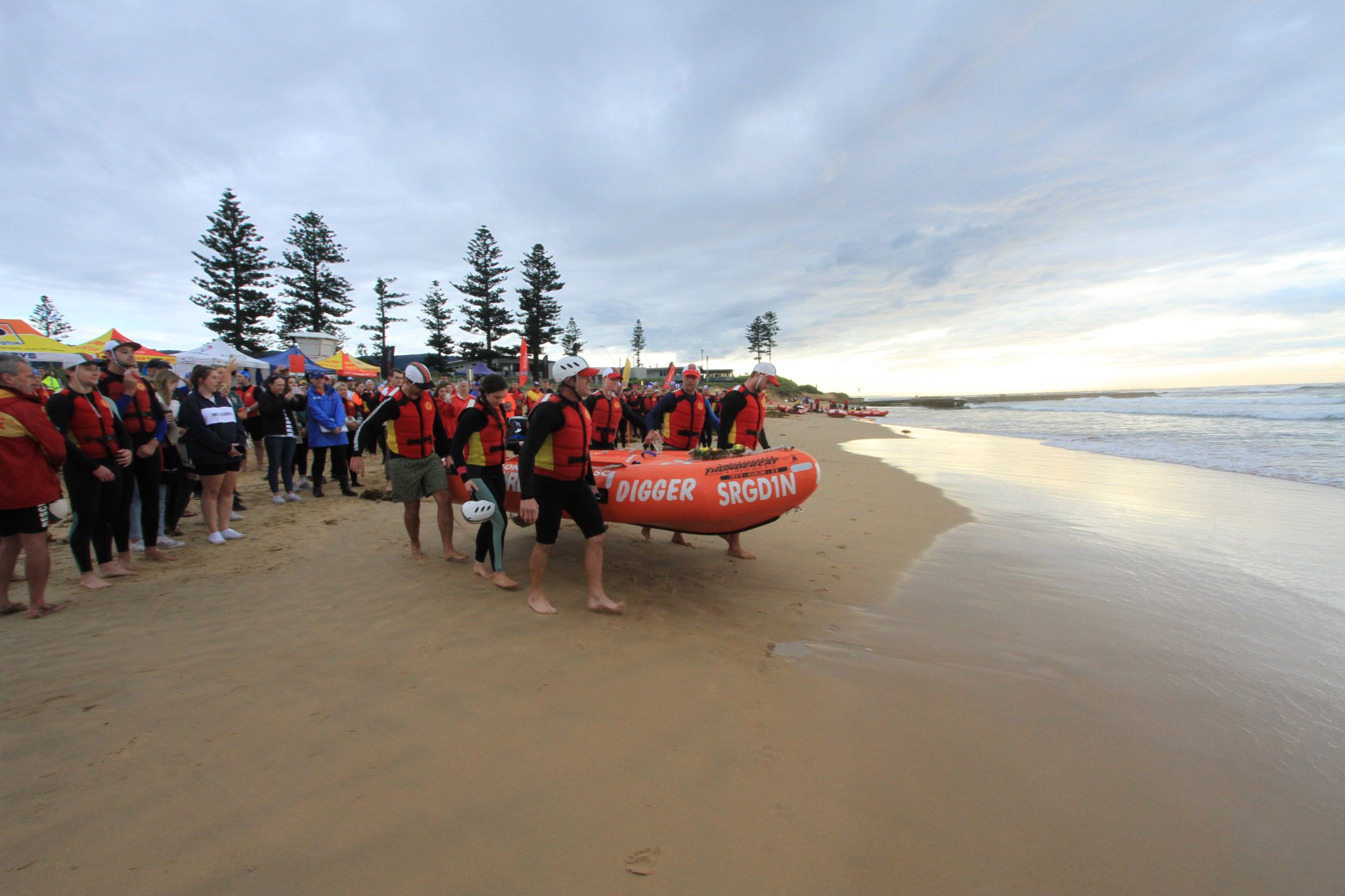 ABSLSC's IRB 'Digger' heads out
Avalon Beach SLSC's Somewhat Leaky Vessels team took out 1st place in the 45+ Yrs Mixed Teams Rescue, while their Too Quick to Thick team placed 2nd in the Rookie Surf Rescue.
Coming into the second round of the series with a 15-point lead earned in tricky conditions at Terrigal a fortnight ago, Caves Beach finished the round seven points behind their heavyweight South Coast opponents – mustering 98 points against Kiama Downs' 118 for overall points totals of 224 and 231 respectively.
Rounding out the top three this weekend was Terrigal, who built on the points they gained in their home race to claim third on the overall standings as well – overtaking Newport who, after finishing third in round one, fell outside the top four this weekend with a fast-finishing Thirroul taking fourth place.
Thirroul did not compete in the first round, so their impressive tally at Bulli is only enough for an eighth place overall.
Newport SLSC is also going strong in this series, currently in 4th spot, just 10 points behind Terrigal. During Round 1 they had 18 teams make it to semi-finals. In Round 2 their Gold team placed 1st in the U23 Mixed Rescue Tube, 4th in the Open Male Rescue Tube, 6th in the Open Male Teams Rescue, 4th in the Open Female Teams Rescue, a 3rd for Newport's Joy Ride team in the U23 Mixed Surf Rescue, and 3rd in the 45+ Yrs Mixed Teams Rescue.
Queenscliff also put in a strong bid for points, placing 1st in with their Old Mate team in the 35+ Yrs Mixed Surf Rescue and gaining more points for a 5th placing for their Coffees team in the Open Male Teams Rescue.
Full results for all teams are linked to below.
Speaking during the event, Kiama Downs competitor Kirsty Honey acknowledged the value of the competitive element of racing, while flagging the importance of the event for lifesaving skill development.
"Obviously the skills that come out of this racing are pretty vital and we'll be able to act on it pretty quick," she said.
"It's just like the timeliness of the rescues and knowing the skills and how to navigate the surf, particularly when it's big surf."
She said the conditions helped her team to gather the points necessary to leapfrog Caves Beach into first place overall.
"It's a little bit easier in these conditions," she said.
"Just knowing how to read the waves and knowing how to time when to punch through them and that sort of thing."
Flynn Wallace-Smith – competing for Caves Beach – said the team would come back stronger in round three when the IRB Premiership moves further south to Broulee.
"I really support this group and we do all right," he said.
He said of the club's support for IRB racing: "it's always good to keep coming back. We do what we can and try to help the community as much as we can."
The next round of the Sharkskin NSW IRB Premiership will take place at Broulee Surfers on the weekend of 11-12 June.
OVERALL POINT SCORE AFTER ROUND 2
Kiama Downs – 231
Caves Beach – 224
Terrigal – 154
Newport – 144
Queenscliff – 85
North Cronulla – 75
South Maroubra – 75
Thirroul – 66
Avalon – 52
Nobbys – 46
Maroubra – 40
North Avoca – 22
Helensburgh Stanwell Park – 16
Bondi – 6
Bungan Beach – 3
Coogee – 0
Ocean Beach – 0
Images courtesy of Malcolm Trees and Alan Freeman