May 29 - June 4, 2022: Issue 540
Peter "Digger" Akehurst Tribute at IRB competition on south coasts' Sandon Beach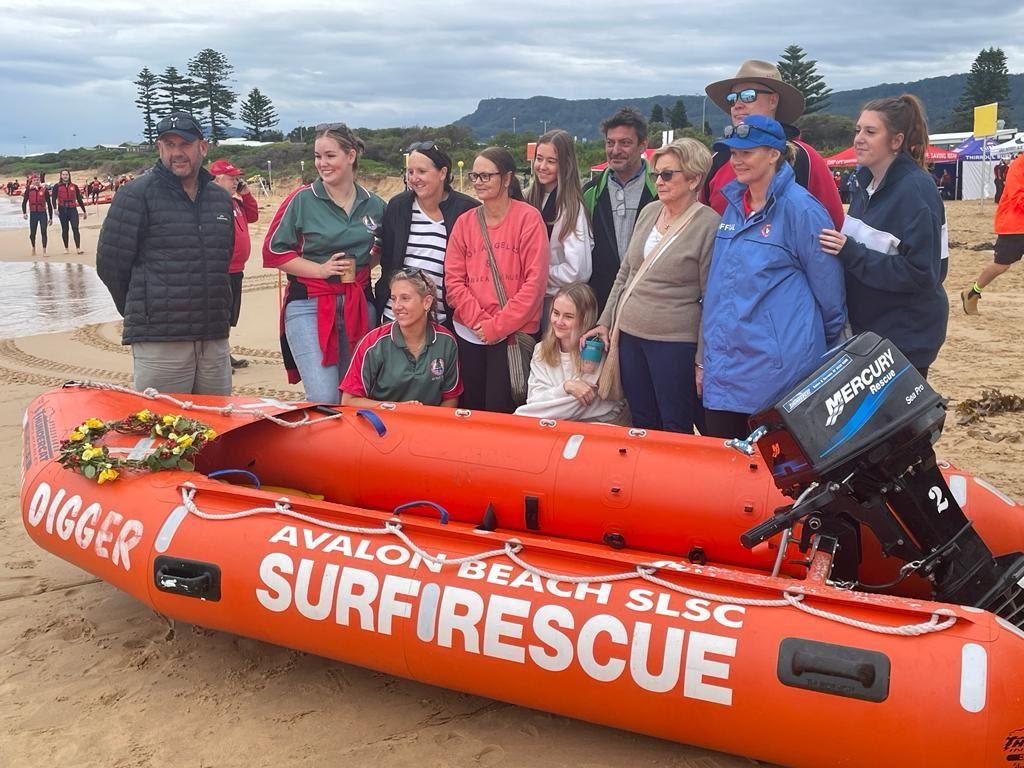 The state's best Inflatable Rescue Boat (IRB) racers have descended on Bulli for Round 2 of the 2022 Sharkskin NSW IRB Premiership this weekend, May 28-29, 2022.
As part of this round members of the IRB community and Avalon Beach SLSC attendees have paid Tribute to Peter 'Digger' Akehurst.
Peter "Digger" Akehurst, Life Member of Avalon Beach SLSC, passed away peacefully on May 18th, 2022.
Pete was well known and well respected throughout the Australian Surf Lifesaving Inflatable Rescue Boat (IRB) community.
He competed in IRBs, and trained many IRB Drivers (including the undersigned) and crews for surf rescues and racing with skill, knowledge and good humour.
He organised and ran ABSLSCs premier annual Warren Mitchell IRB Carnival, which attracted competitors from all over Australia for many years because of Avalon Beach's - the Home of the IRB - reputation for always turning on a big surf for the event. He was also qualified as an examiner and carnival official.
Today the NSW IRB fraternity said farewell to Pete, at the second round of State IRB racing on the south coast.
ABSLSC sent along a good contingent of competitors, supporters, and Peter Akehurst's family. Others who couldn't attend were there in spirit.
Digger Akehurst was well known in IRB racing. Before racing commenced, Avalon Beach SLSC's IRB "Digger", named in his honour, did a drive by tribute, in front of all clubs' competitors lined up on the sand. This was followed by a minute's silence.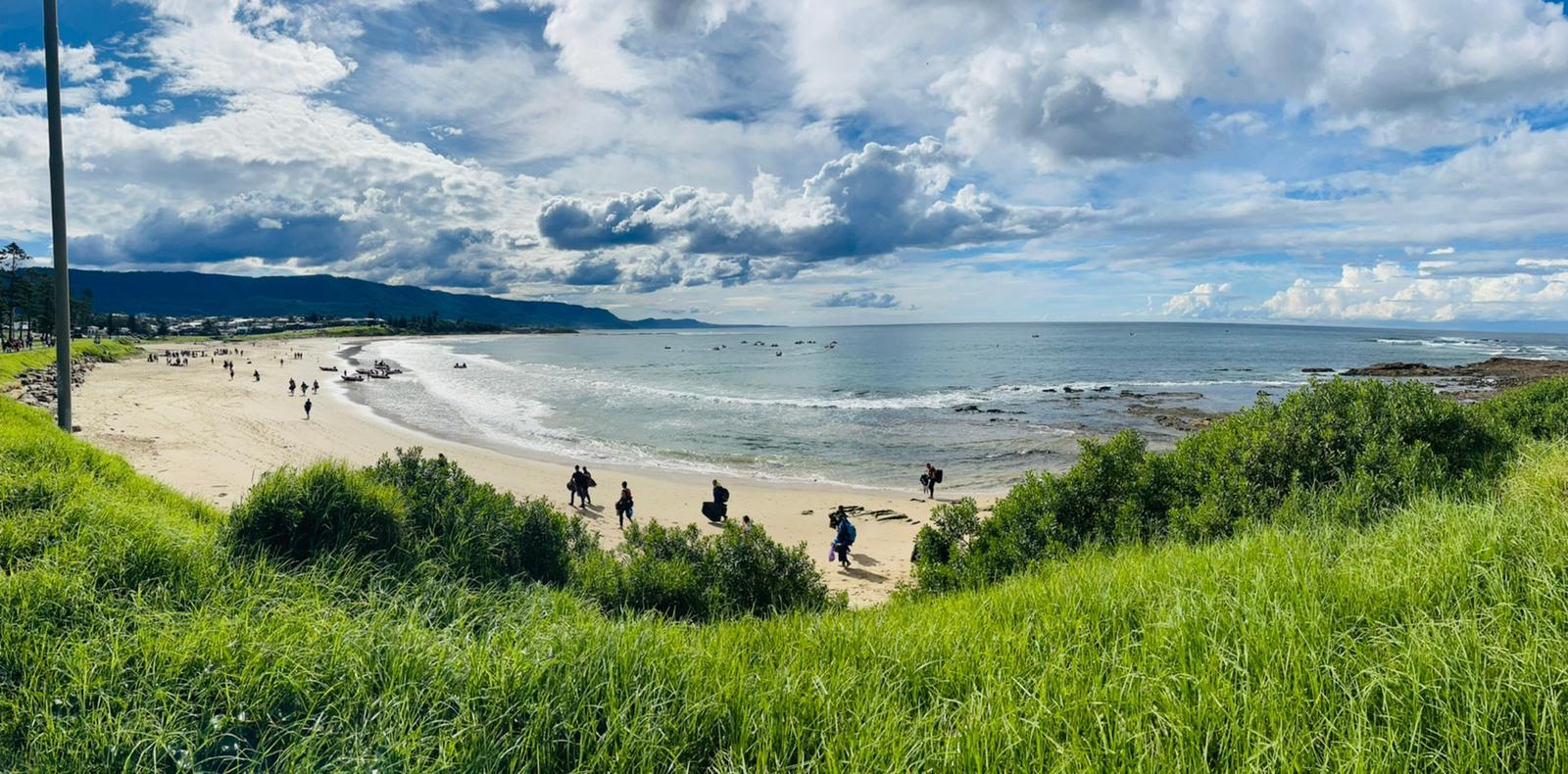 Racing commenced soon afterwards, but because of thick weed in the surf, there were protests right from the first race, as some teams were disadvantaged.
Pete would have been in his element.
As surf conditions were judged to be too dangerous for competition racing at Bulli, the entire event was moved to Sandon Point beach to the north.
No competition results were available at the time of publication.
IRB racing is an essential part of surf clubs honing their rescue skills, building teamwork and camaraderie, and providing surf sporting activities for young and older members during the off season.
There will be a celebration of Pete's life at Palm Beach RSL 11 am Tuesday 31 May 2022.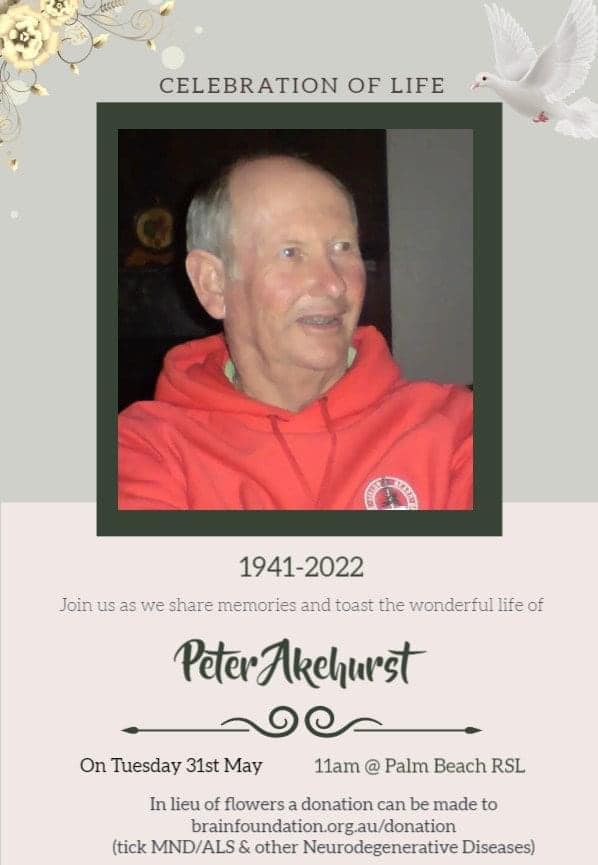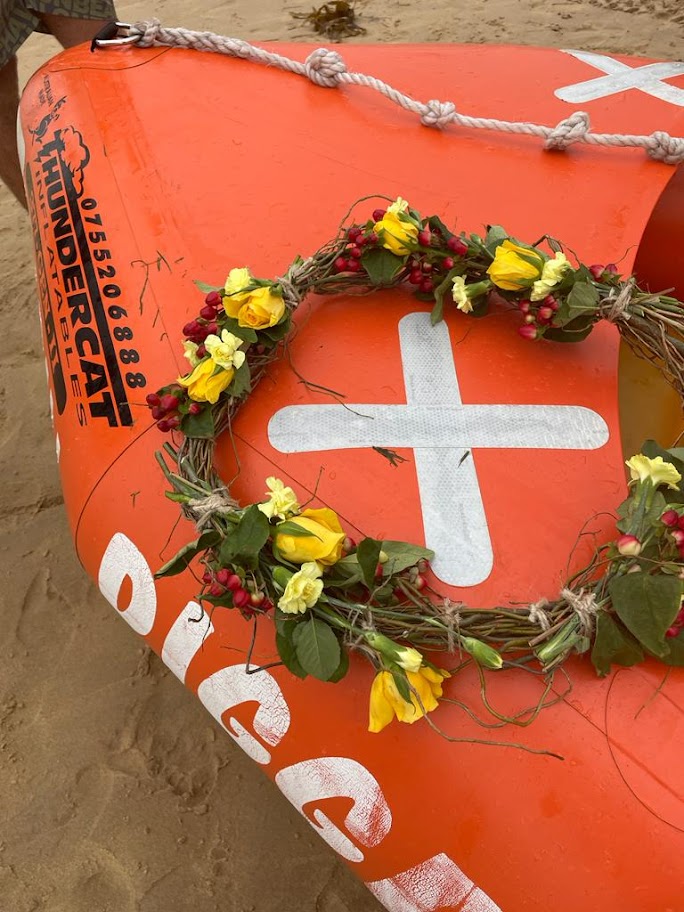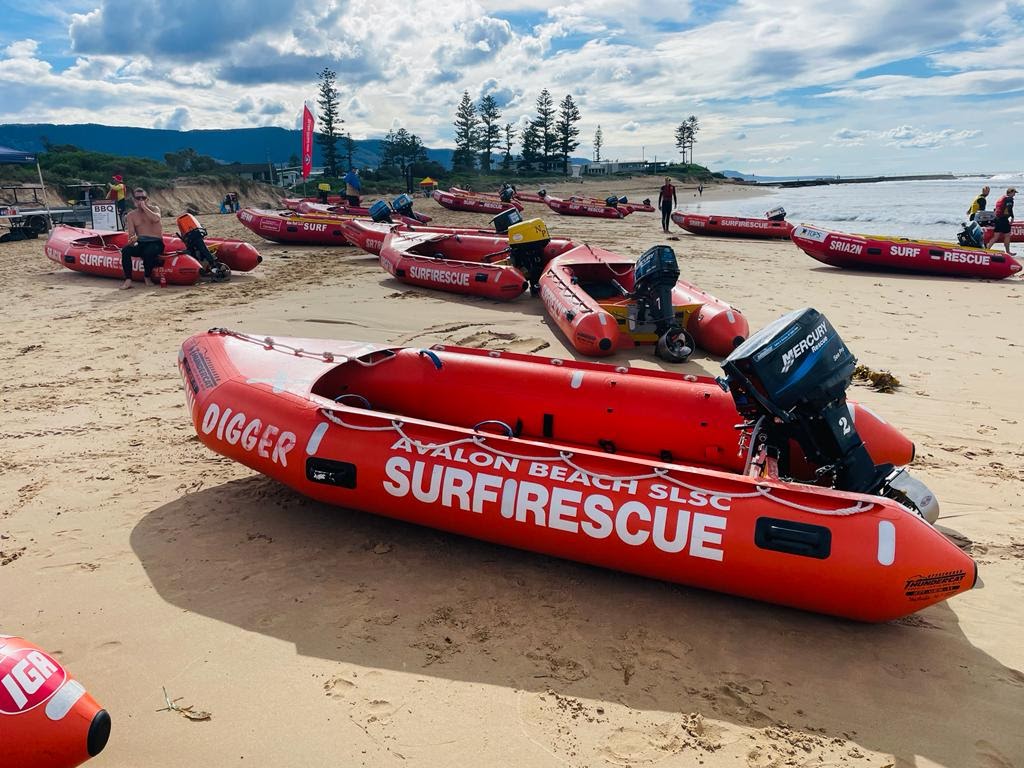 As reported by Warren Young OAM on location and Roger Sayers OAM(at home in Covid isolation but there in spirit). IRB Tribute organised by Life Member Terry Barber
Photos by Warren Young and Eliza Cutrie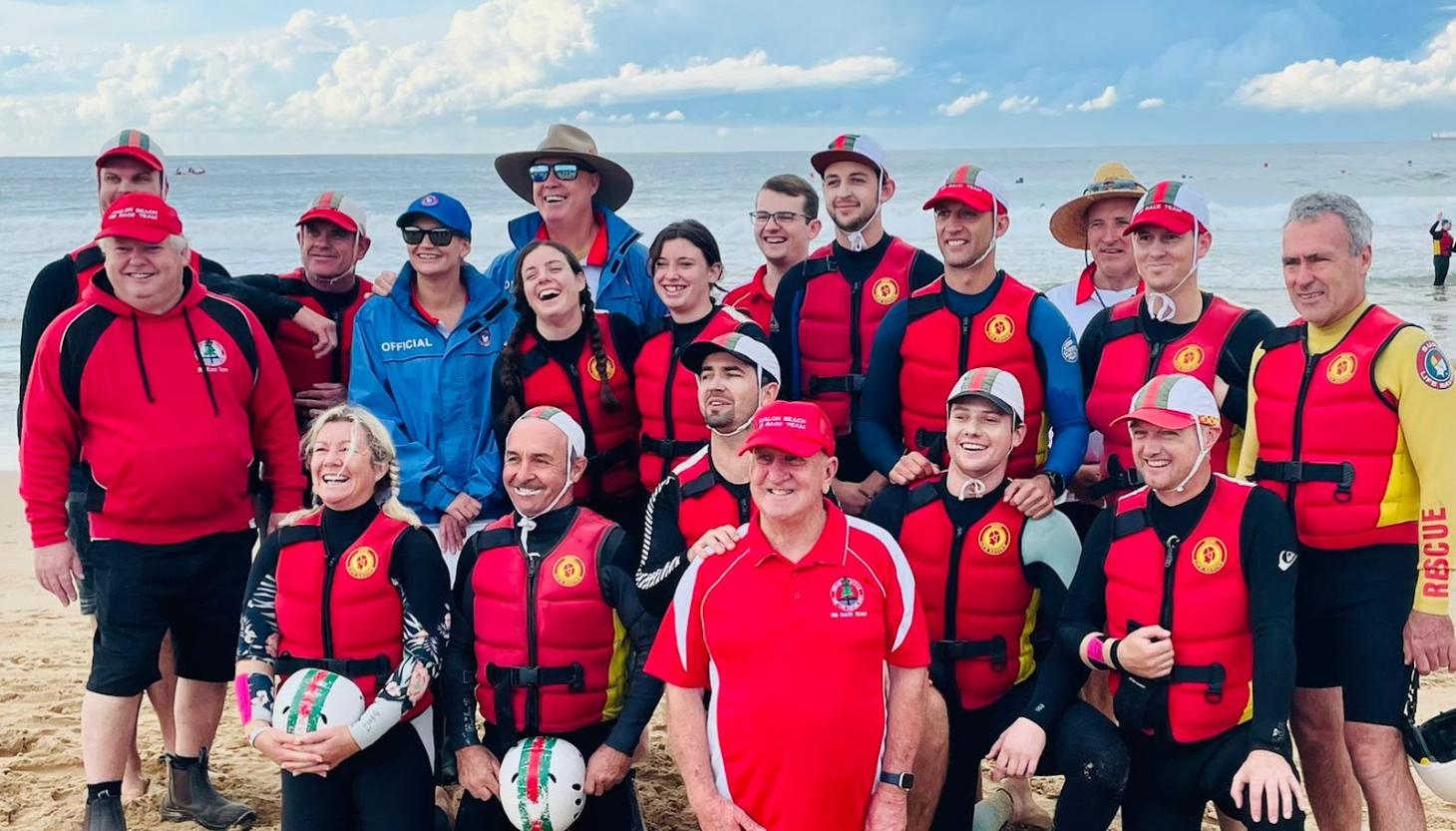 Avalon Beach SLSC Members at Round 2 of IRB Comp. 2022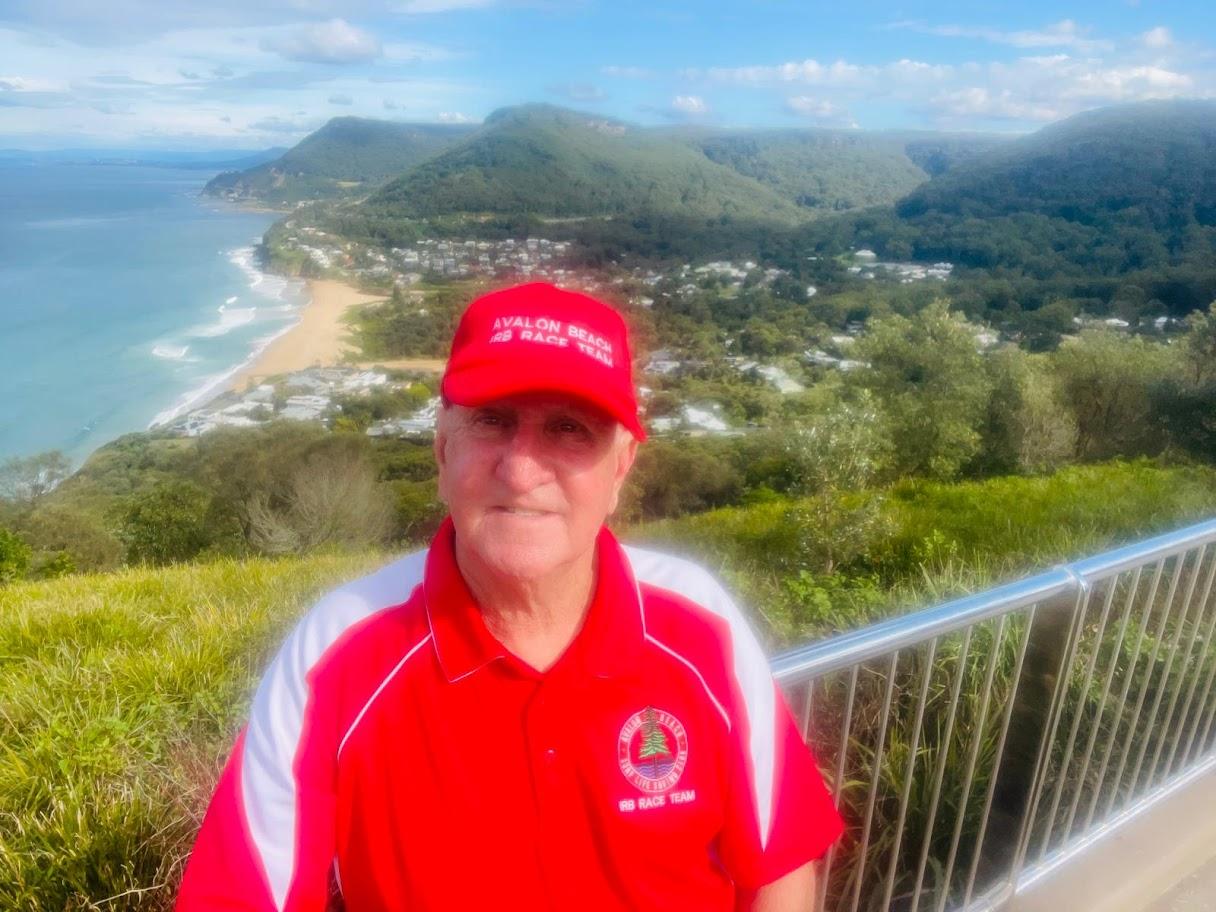 Warren Young OAM at Bulli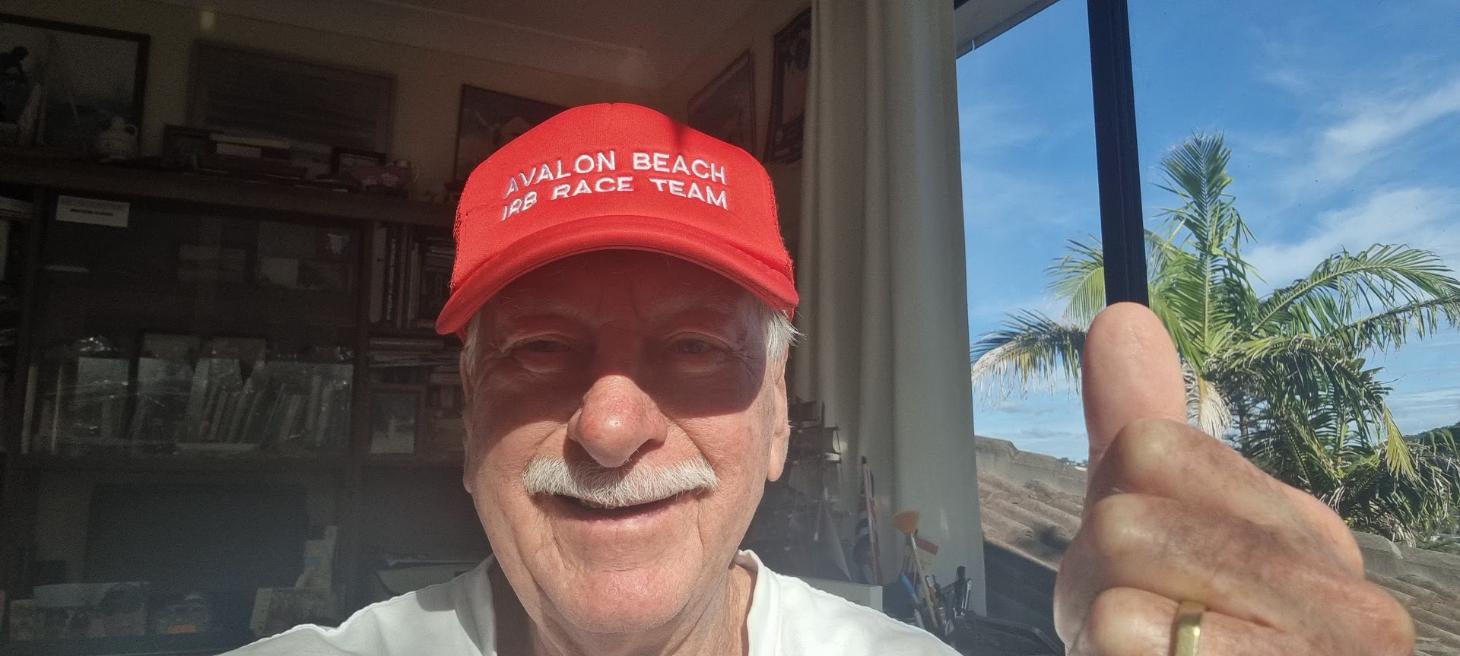 Roger Sayers OAM at Avalon Beach