April 1 - 7, 2018: Issue 354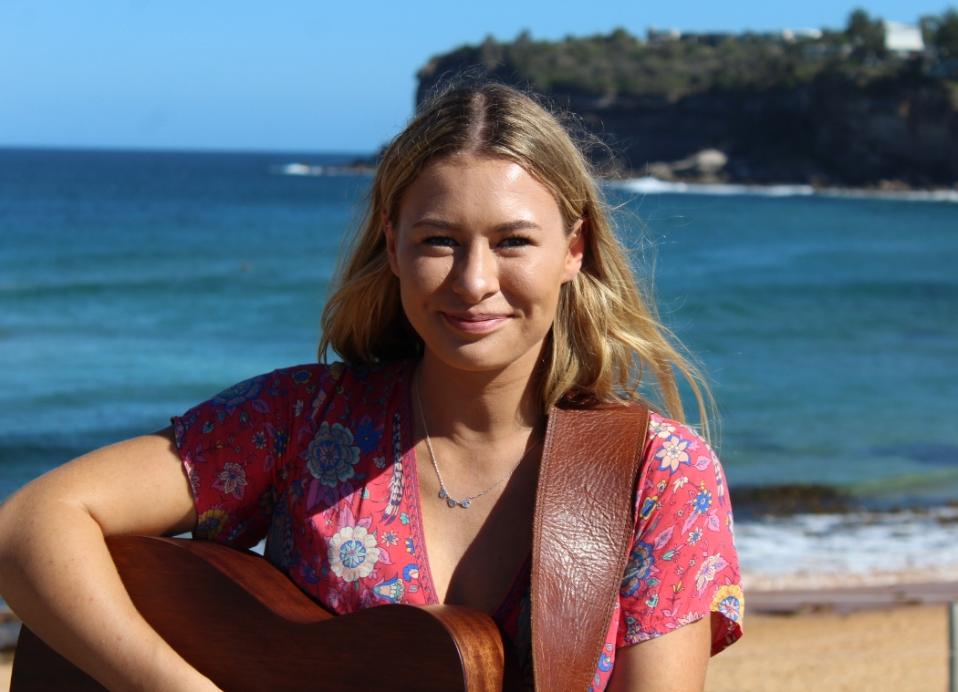 Avalon Beach songstress Lara Duncan
Avalon Beach songstress Lara Duncan is a singer and performer who regularly gigs around Sydney. Lara Duncan has grown up performing on stage dancing, singing and acting. After receiving a Band Six for Music 1 in her HSC in 2016, this Barrenjoey High School student was offered a scholarship to study her Diploma of Musical Theatre at Brent Street for 2017.
This year, she is planning to pursue her passion for country music as she realised how much she loves the story telling aspect to music and the way you can transport, not only people, but yourself to another world when you sing. This 18 year old has completed her Diploma of Musical Theatre at Brent Street and is a CMAA Academy of Country Music Graduate.
The genres of music she specialises in are Indie, Folk and Country. A strong smooth voice and great skills on guitar are complimented by not only being able to sing other's songs but writing her own. Pittwater Online's
Profile of this Week and
April
Artist of the Month shares a small insight into a young woman with great gifts and lots of passion.
Newport School's Easter Hat Parade 2018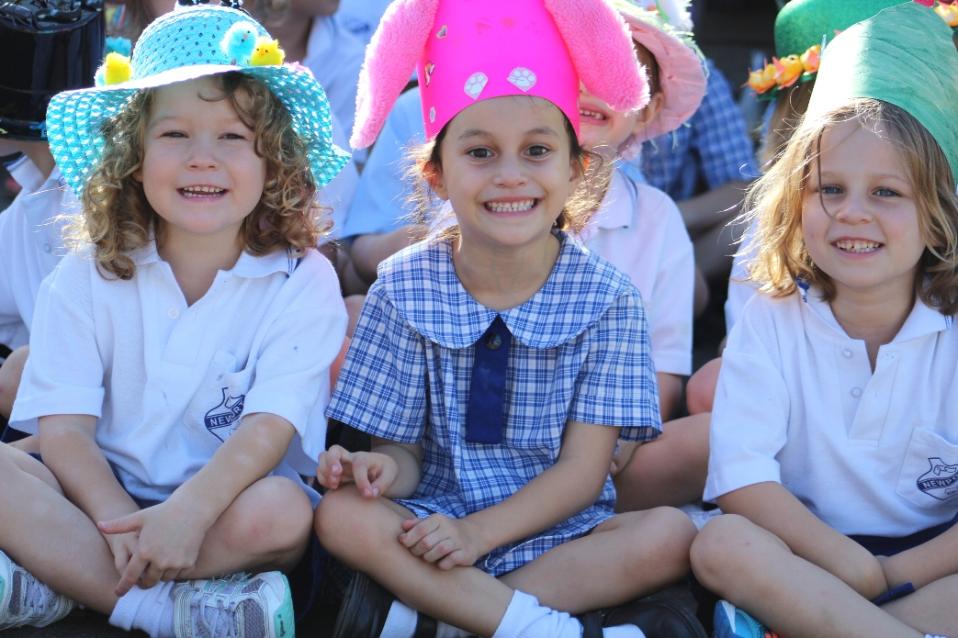 Newport Public School had their Easter Hat Parade on Thursday morning, March 29th, preceded by a breakfast BBQ, Hot Cross buns, great coffee from Zubi at Newport (for mums, dads and grandparents) an Easter Hamper raffle, great music from the school band and even a visit by the Easter Bunny!
The Kindy to Year 2 Easter Parade was the highlight with so many wonderful and colourful Easter Hats we had to run a whole page of just some of them so you can see these brilliant creations.
Newport Public School is very excited to announce their 130 YEAR ANNIVERSARY CELEBRATION will be held on Thursday 25th October 2018. The event will run during the day and through to the evening, featuring projects from each year group, memorabilia, former students, teachers and staff members and some very special guests to entertain everyone.
If you or anyone of your family or friends is a former student or staff member of Newport Public School, please email the organising committee at
newportps130@yahoo.com
or via private message to
this Facebook page
so we can keep you updated.
Let's see how well you remember your time at Newport Public School.
As part of the 130 Year Anniversary Celebrations on 25th October 2018, we will be unearthing the time capsule.
Let's see who is the first person to remember the location and the year it was buried..... wow!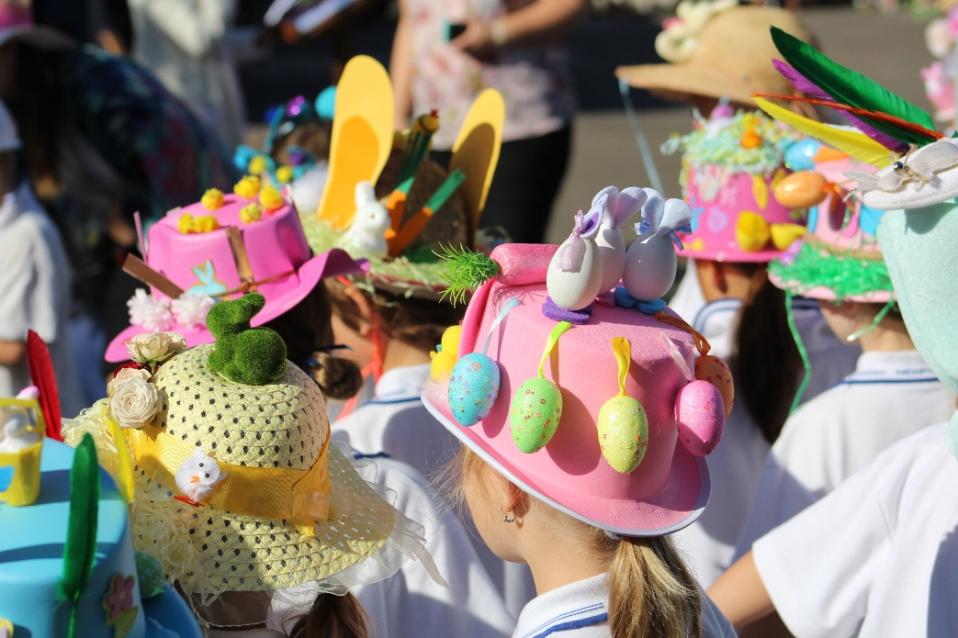 Avalon Community Garden's Zest For Life Festival Inspired By
Young Gardener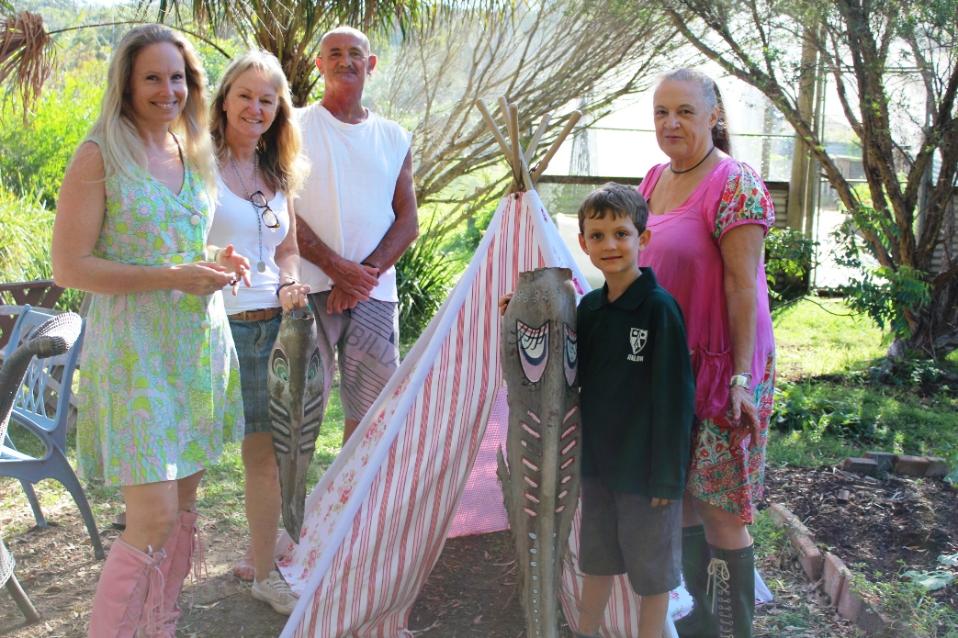 Avalon Community Garden members getting ready to share their Zest for Life
The phrase 'out of the mouth of babes' will take on extra meaning next Sunday, April 8th, when the Avalon Community Garden hosts their Zest for Life Festival as this was all the idea of 7 year old Aneira Ravenscroft, one of the keen gardeners who enjoys getting really involved in where her food comes from and sharing the good things that come from the earth.
Aneira and friends will host some kids craft, alike the Frond Masks you see in the picture above, and a Healthy high tea in the Children's area of
Avalon
community Garden.
Aspara Gus (aka Luke Escombe - The Veggie Plot) will also be on hand to provide some great entertainment for youngsters. The Vegetable Plot are an award-winning bunch of roots musicians who have sprung from the underground on a radical mission: to get kids to fall in love with vegetables.

It's not all for the youngsters though - there's The Importance of Soil talk by Peter Rutherford - Eco House and Garden, Kimbriki, while Make and retain good soil on steep sites using Hugelkulture method by Sam Gibbons will be of interest to many who have just that; steep sites!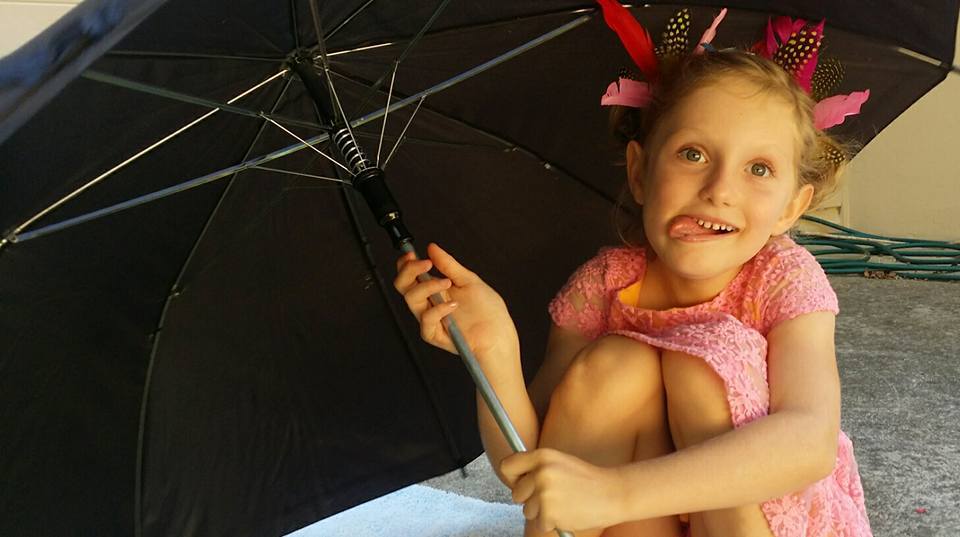 Aneira Ravenscroft - serious about good food!
Emotional Health Forum At Barrenjoey High School Launches Wellbeing Spaces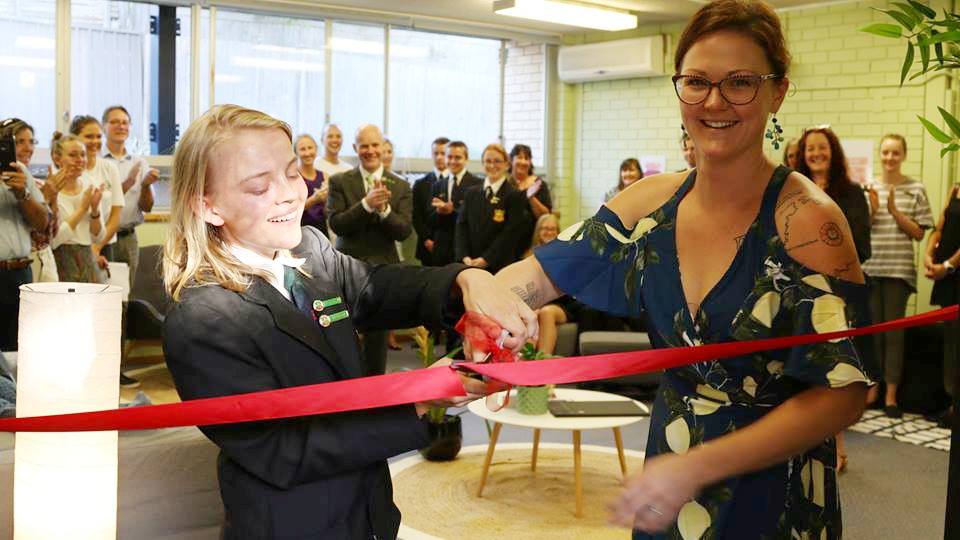 Year 12 Student & Vice Captain Ariel Wheeler and Ms Sarah Peachman cut the ribbon at the opening of the Wellbeing Space at Barrenjoey. Photo courtesy BHS.
Wednesday March 28th provided an amazing community opportunity. Three organisations have come together with one thing in mind: the emotional health of youth on the northern beaches.
Thanks goes to the Hon Rob Stokes, Councillor Kylie Ferguson, members of OneEighty Avalon, The Youth Hub Avalon and Barrenjoey High School for their hard work and dedication to meet the needs and shift the tide for our younger citizens.
Congratulations to Barrenjoey SRC on the opening of the Wellbeing Space. The Wellbeing Space provides senior students with space to proactively manage their emotional wellbeing.
Councillor Kylie Ferguson attended the Emotional Health Forum to introduce Justene Gordon, CEO of The Burdekin Association, and speak about the Avalon Youth Hub which will open on May 18th.
Autumn In Pittwater: 2018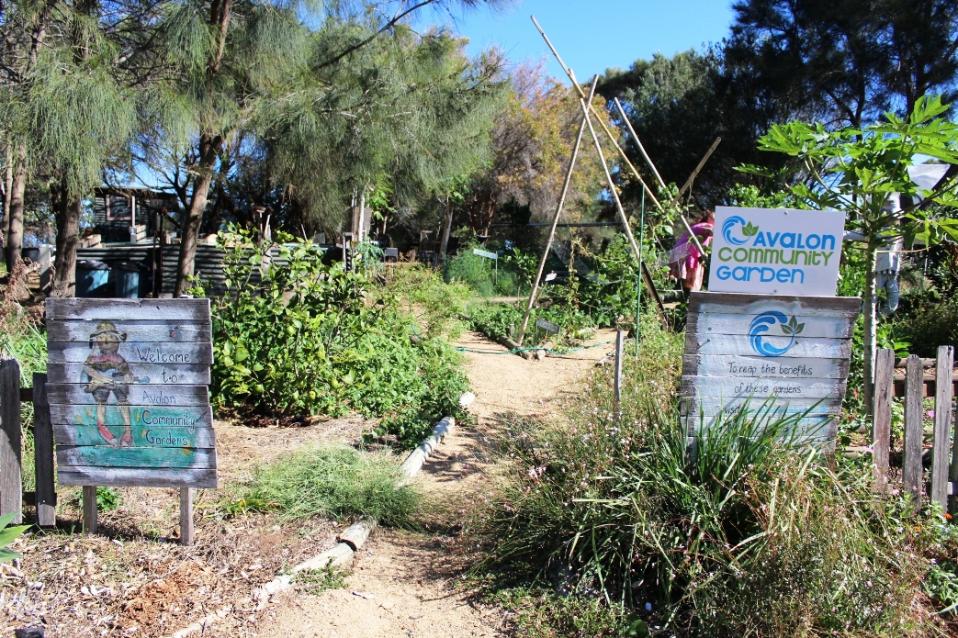 All are welcome - All Belong!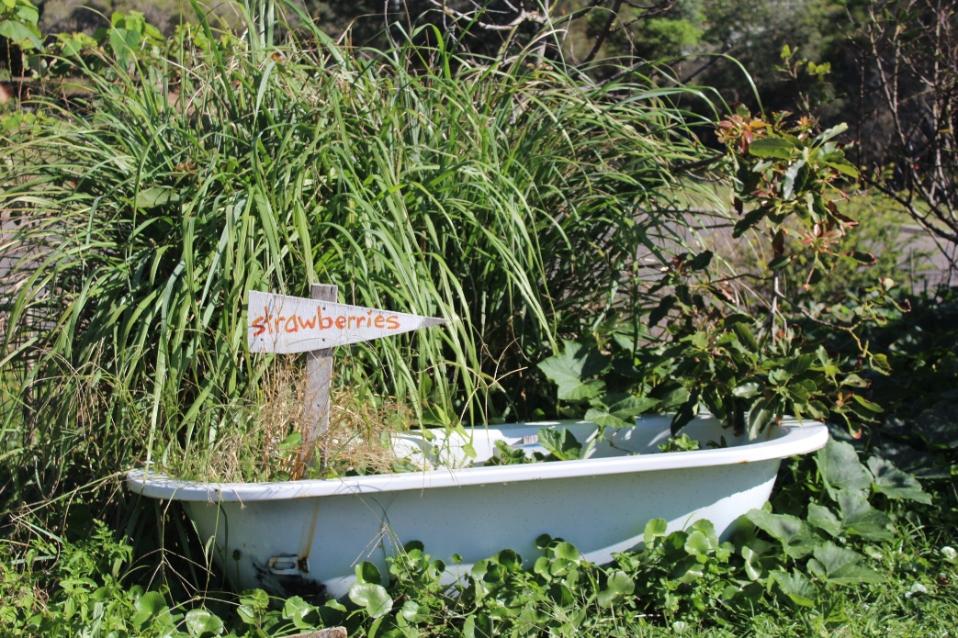 A tubfull of Strawberries at Avalon Community Garden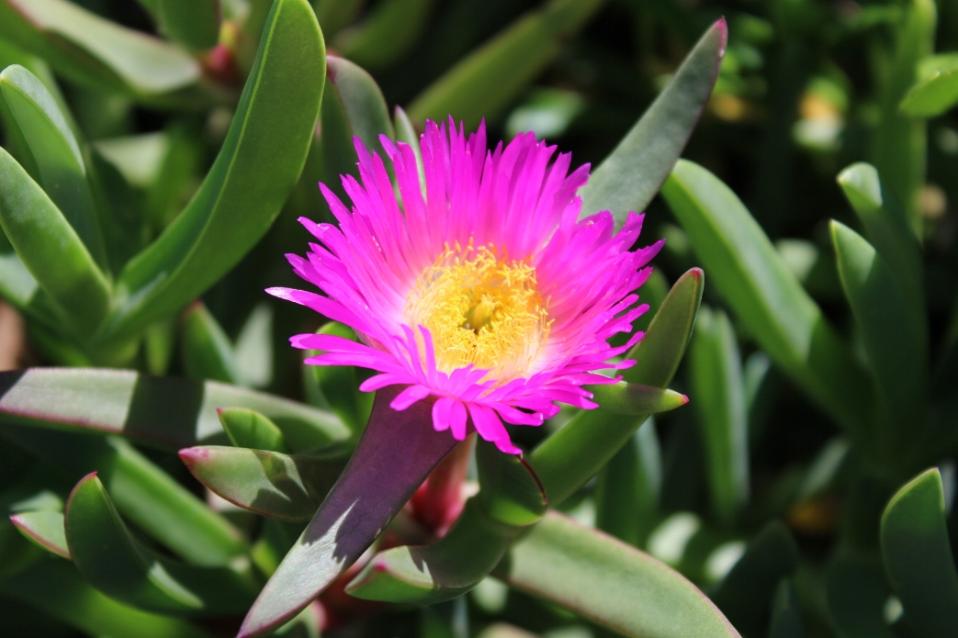 Now in bloom; Pigface – Carpobrotus glaucescens(also known as ice plant or angular sea fig) - native to Australia.
The word Carpobrotus comes from Greek – 'karpos' meaning 'fruit' and 'brota' meaning 'edible'.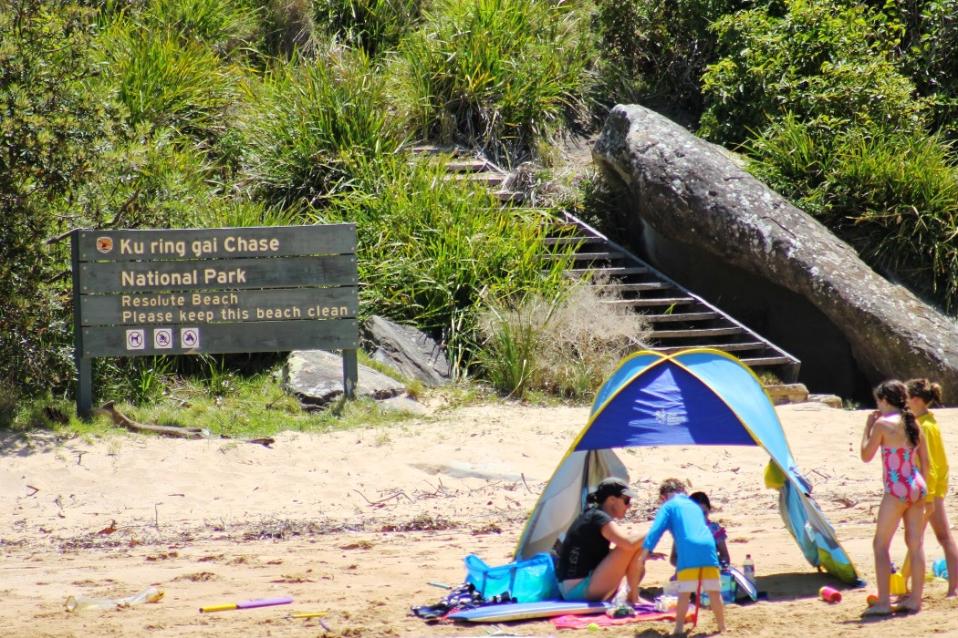 Resolute - on the Pittwater Estuary
Past Features Archives (pre 2014)
Pittwater Online News was selected for preservation by the State Library of New South Wales and National Library of Australia. This title is scheduled to be re-archived regularly.
Archived Issues (2014 on) may be accessed here: pandora.nla.gov.au/tep/143700