April 30 - May 6 2023: Issue 581
Newport Breakers Rugby Club's First Home Games For 2023 A Clean Sweep For All Grades As Club Starts Its 60th Year + New Women's Facilities Officially Opened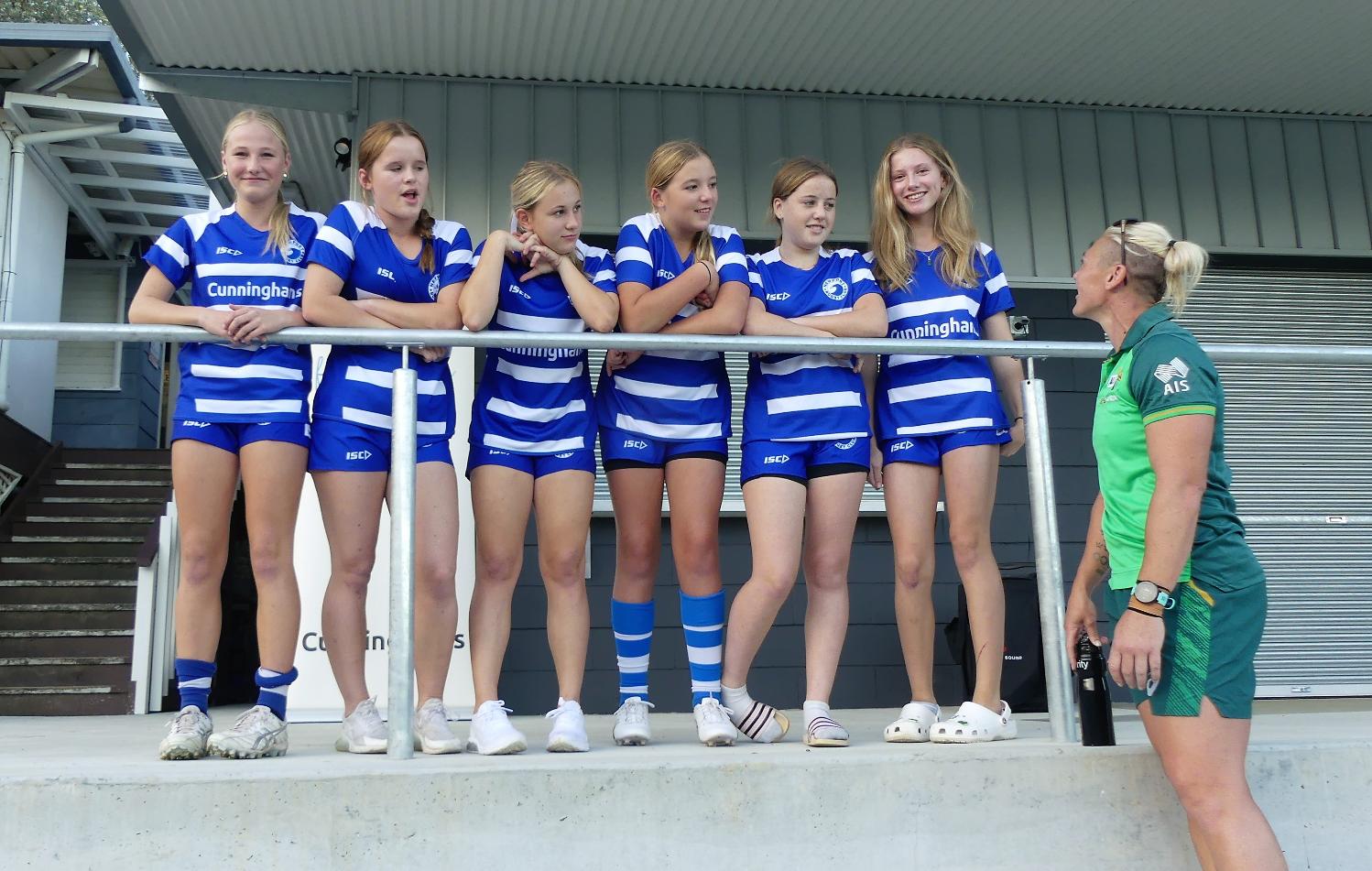 Australian Womens 7s Sharni Williams chats with Newport U14 girls at the official opening of their new facilities. Photo: Cameron Greaves.
Newport Breakers Rugby Club is celebrating its 60th year during the 2023 Season. There will be an end of Season celebration run by the club to celebrate the 60th anniversary of Newport Rugby. A History page will also run in Pittwater Online with huge thanks to the club's A J, font of knowledge for Newport Rugby history, and 2023 President Steve Hewitson.
Pittwater Online spoke to new Newport Breakers President Steve Hewitson on Saturday April 15, the Breakers first games for the 2023 Season and home games at that, played at Porters Newport. Steve said he's looking forward to building a strong bond between old and new players this year, half of Newport's team members across the grades are new, and replicating the success the club had during the 2022 Season.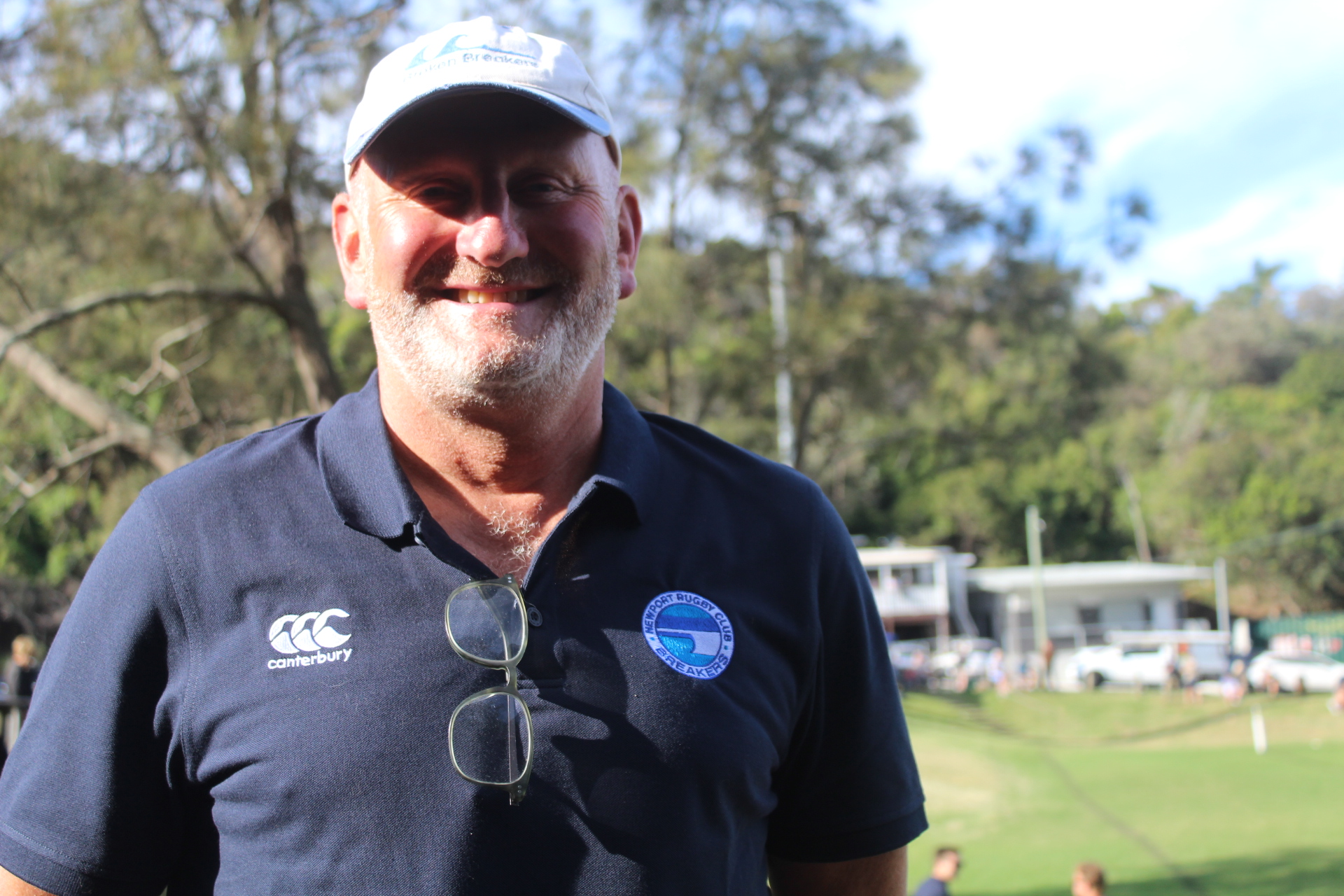 Newport Breakers President Steve Hewitson

The club's first games for the Season were a clean sweep in all grades in their matches against Briars.
3rd Grade against Briars 24 - 7
Colts had a 58 - 19 win
2nd Grade match resulted in a 14 - 12 win
1st Grade - Newport opened their defence of the the Barraclough Cup with a big 60 - 7 win
The Newport Breakers Rugby Club went to Yattenden Oval to play the Hills Rugby Seniors on Saturday April 22nd in Round 3 of the Barraclough Cup.
With over 30 players unavailable the Breakers played with plenty of spirit to come away with 3 wins and a forfeit in 3rd Grade.
1st Grade: Newport 31 - Hills 12
2nd Grade: Newport 25 - Hills 19
Colts: Newport 19 - Hills 3
Newport were back at home at Porters for Round 4 on Saturday the 29th of April taking on ladder leaders the Lindfield Rugby Club. Newport were going into Round 4 with a number of injuries and illnesses across the grades, and some players swapping out from one into another - i.e.; playing in one grade, reserving in another.
In the Robertson Cup Colts match Newport and Lindfield have shared the spoils with a 12 - 12 draw. Neither team were able to dominate in a closely fought affair. In a low scoring 3rd Grade Blunt Cup match Newport have lost out to Lindfield 0 - 6. In a try-less match Lindfield kicked a penalty and a late field goal to win the match.
This was the Breakers Derby Day and also a day for supporters to enjoy seeing the Breaker 7s women's side play 3 round-robin games.
While on the HUGE growth of girl and women players at Newport. Another great Season opener has occurred last week.
New Facilities For Girls & Women At Porter Reserve Officially Opened
In September 2018 Newport Junior Rugby forwarded a proposal and approved plans, with the support of the senior club, to extend the club house to build a girls change room and, if funds allow, other modifications.
''The introduction of girls rugby has been amazing and is growing. We want to do all we can to encourage more girls to play rugby and stay in the game. We also want to leave a bit of legacy behind as we pass through for future generations.'' the Newport clubs explained.
In July 2021 Pittwater MP Rob Stokes announced that community sport has received a major boost with the NSW Government announcing a $400,000 grant for facilities at Porter Reserve, Newport.
The grant was awarded to Northern Beaches Council to support the construction of new amenities at the Newport Rugby Club Clubhouse. Member for Pittwater Rob Stokes said the clubhouse extension will include female change rooms, a unisex accessible toilet, first aid room, seating, canteen and a BBQ area. The grant was awarded as part of the NSW Government's Greater Cities Sport Facility Fund.
Rob Stokes said the funding enhances sport infrastructure and inclusivity in the sport-loving Pittwater community.
"Sport is part of the fabric of the Pittwater community and is really important to the health and wellbeing of local residents," Rob Stokes said. "The clubhouse upgrades at Porter Reserve will ensure fit-for-purpose amenities are provided for all participants.''
In 2021 Newport Rugby also launched their adult women's teams, the 'Breakettes', doubling up the necessity for girls' and women's facilities at the home ground. They now wish to be known as the Breakers too, so no more Breakettes - they're the Breaker 7s' Girls.

On Friday, 28 April 2023 the new amenities building and kiosk was officially opened at Porter Reserve in Newport to support the increase in female participation in sport.
At the official opening on Friday 28 April, the club were joined by Rugby royalty with the Australian Women's 7's team attending to celebrate the milestone and run through a training session with the members.
Newly elected NSW Member for Wakehurst and Northern Beaches Council Mayor Michael Regan said the new facility supports the community's recreational needs and Council's commitment to help more women participate in the sport.
"We're so pleased to offer this amazing new facility for the community and know it will be well utilised," Mr Regan said.
"Rugby provides so many benefits to its players not only physically, but mentally and socially. We're excited the addition of these facilities will also directly benefit the rise in women playing the sport."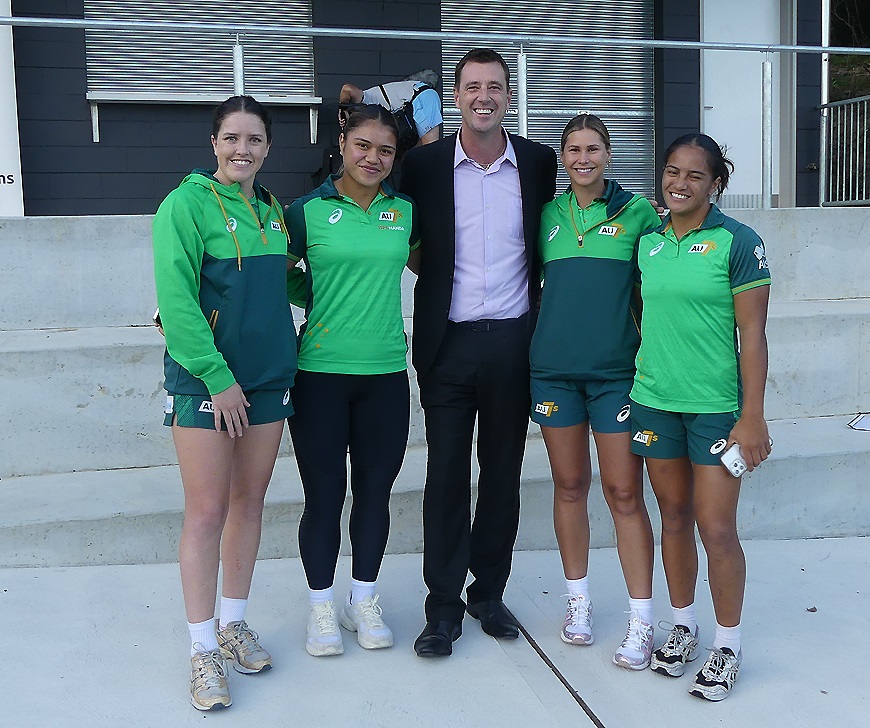 Australian Womens 7s players Kahli Henwood, Alysia Lefau-Fakaosilea, Mayor Michael Regan, MP for Wakehurst, Demi Hayes and Saria Paki at the official opening of their new facilities. Photo: Cameron Greaves.

Josh Griggs, President of the Junior Rugby Club, stated he can't wait to get his teams out on the field and using this great new facility.
"For 60 years Porter Reserve has been the home of Newport Rugby, with a Rugby community of over 750 families across both the junior and senior clubs and now were also home to over 75 female players.
"These great new facilities will support the enjoyment, accessibility and solidify our commitment to inclusive rugby for all," Mr Griggs said.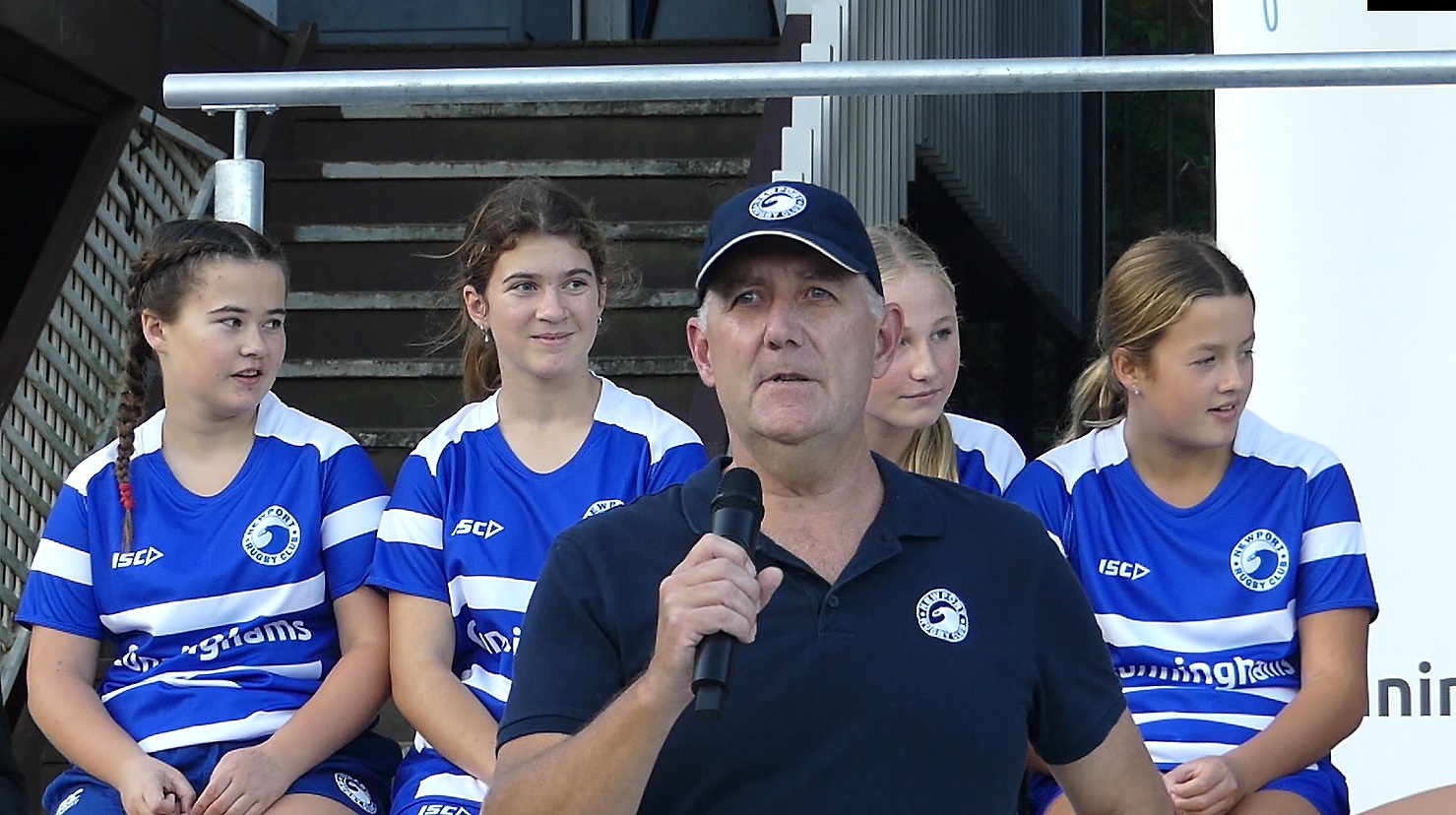 Josh Griggs, President of the Junior Rugby Club, at the opening of the new facilities for girls. Photo: Cameron Greaves

Mr. Griggs also made a Juniors announcement that all the U14s (now both girls and boys) will be on a full Newport Rugby Tour to Fiji later this year.
NSW Minister for Sport Steve Kamper said the upgrade to the Porters Reserve Clubhouse will help increase the levels of female participation across sporting codes.
"The NSW Government is committed to reducing barriers for female athletes when it comes to participating in sport, particularly at the grassroots level," Mr Kamper said.
"Improving facilities so that all athletes have equal access to amenities such as change rooms ensures everyone looking to take park has facilities that make them feel comfortable and safe to do so."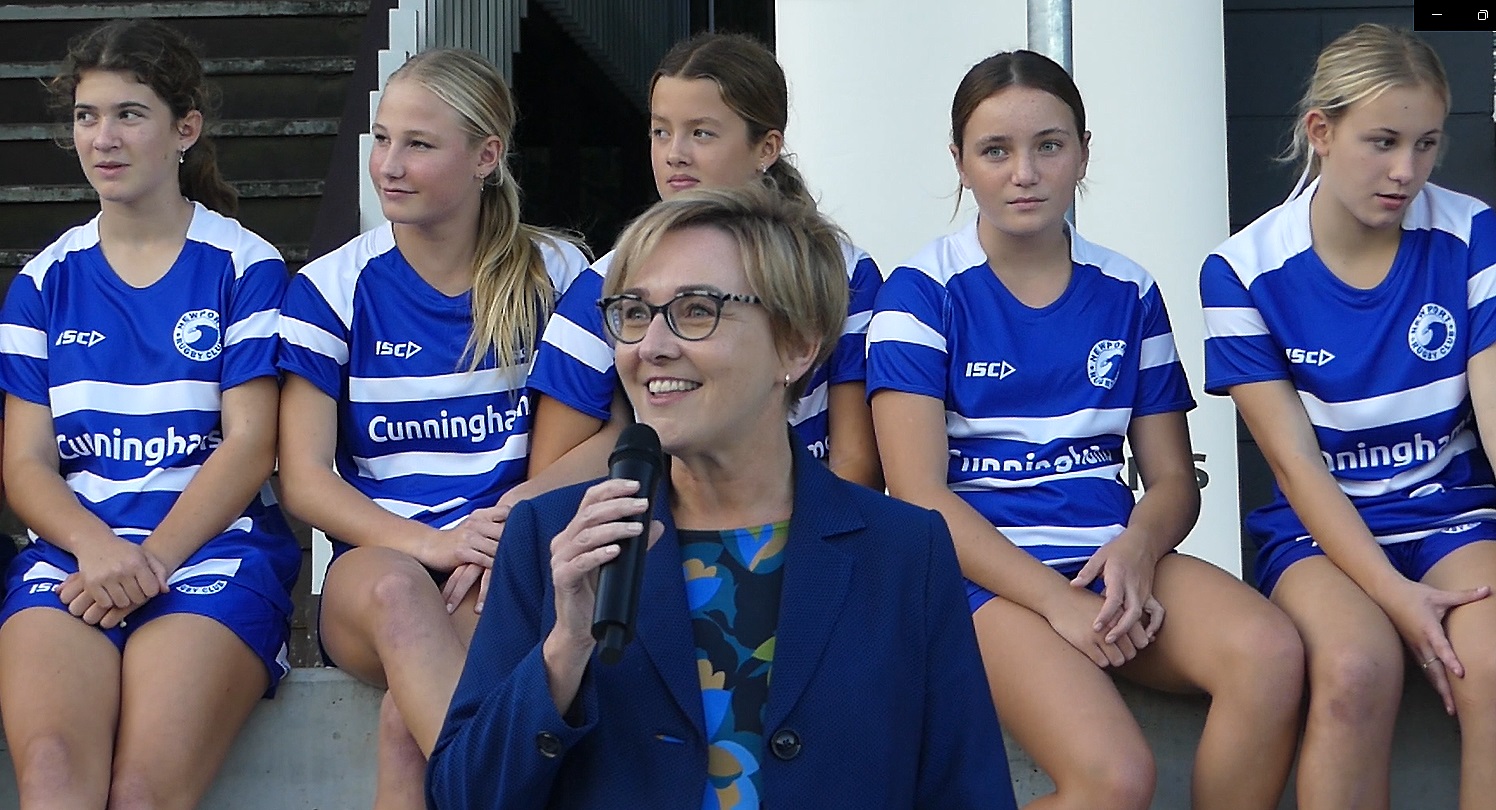 The Honourable Jodie Elizabeth Harrison MP, NSW Minister for Women attended the opening in lieu of NSW Minister for Sport Steve Kamper

The Hon. Jodie Harrison MP, NSW Minister for Women, who attended the official opening, stated, on the new Newport Breakers girls and women's facilities at Porters Reserve, Newport:
''Investing in infrastructure for women contributes to the growth of women's sport. It is vitally important which is why I've actively supported grant applications from local clubs for facilities for their women and girls.
It gave me a great deal of pleasure to represent Minister for Sport Steve Kamper and join with the Newport Breakers Junior Rugby Club to help open their new Ladies Clubhouse.
What a thrill for the club to have the Australian Women's 7s help celebrate by training with them!
The future of women's sport looks very bright.''
Pittwater Councillor Miranda Korzy and newly elected Pittwater MP Rory Amon also attended the opening.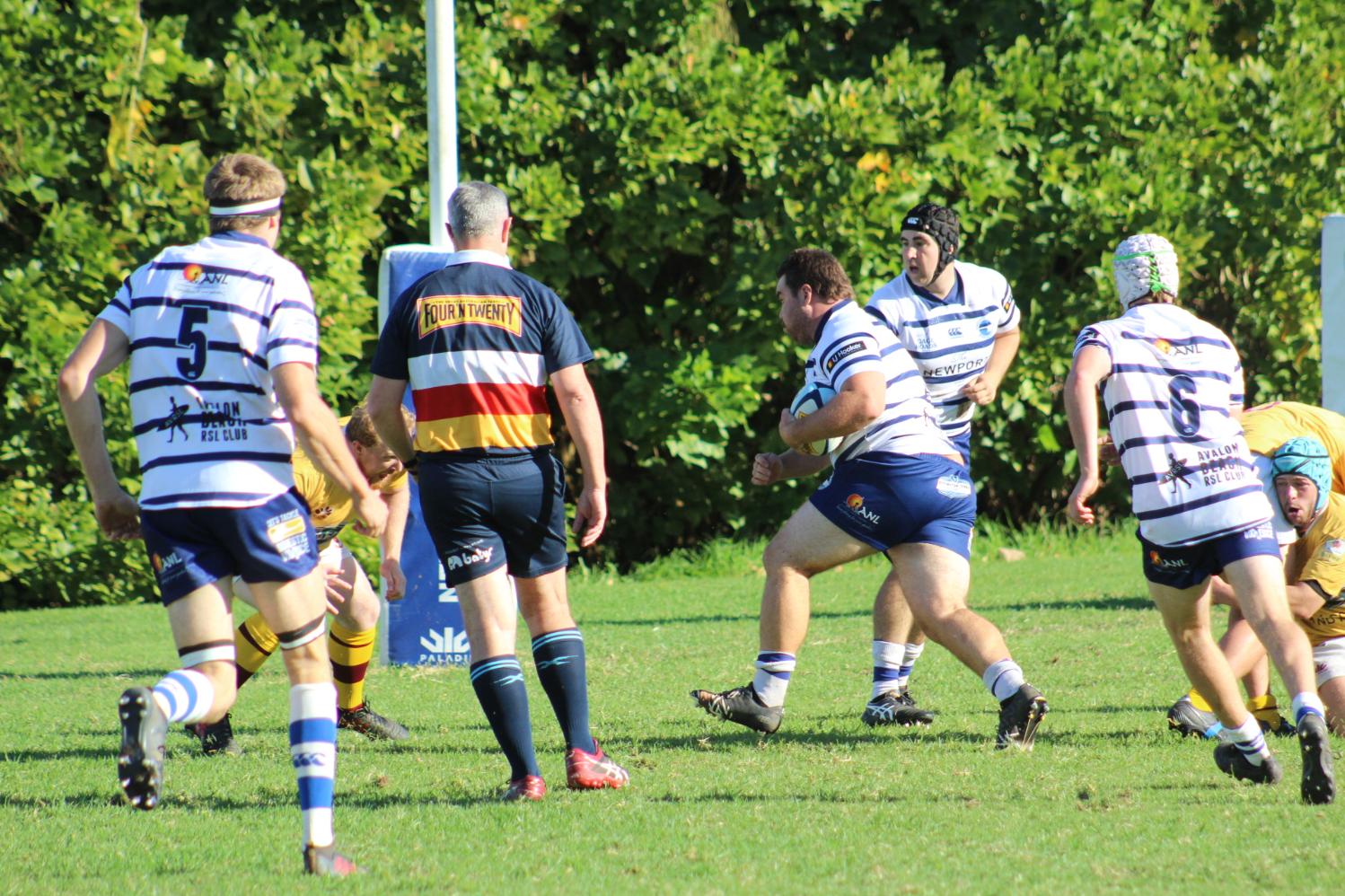 Local Surfer Andrew Cassidy Wins Longboard SUP In Port Stephens Surf Festival; Blaze Roberts Wins Open Women Log AND Open Women Longboard - Manly Longboard Classic QS 1,000 Commences This Week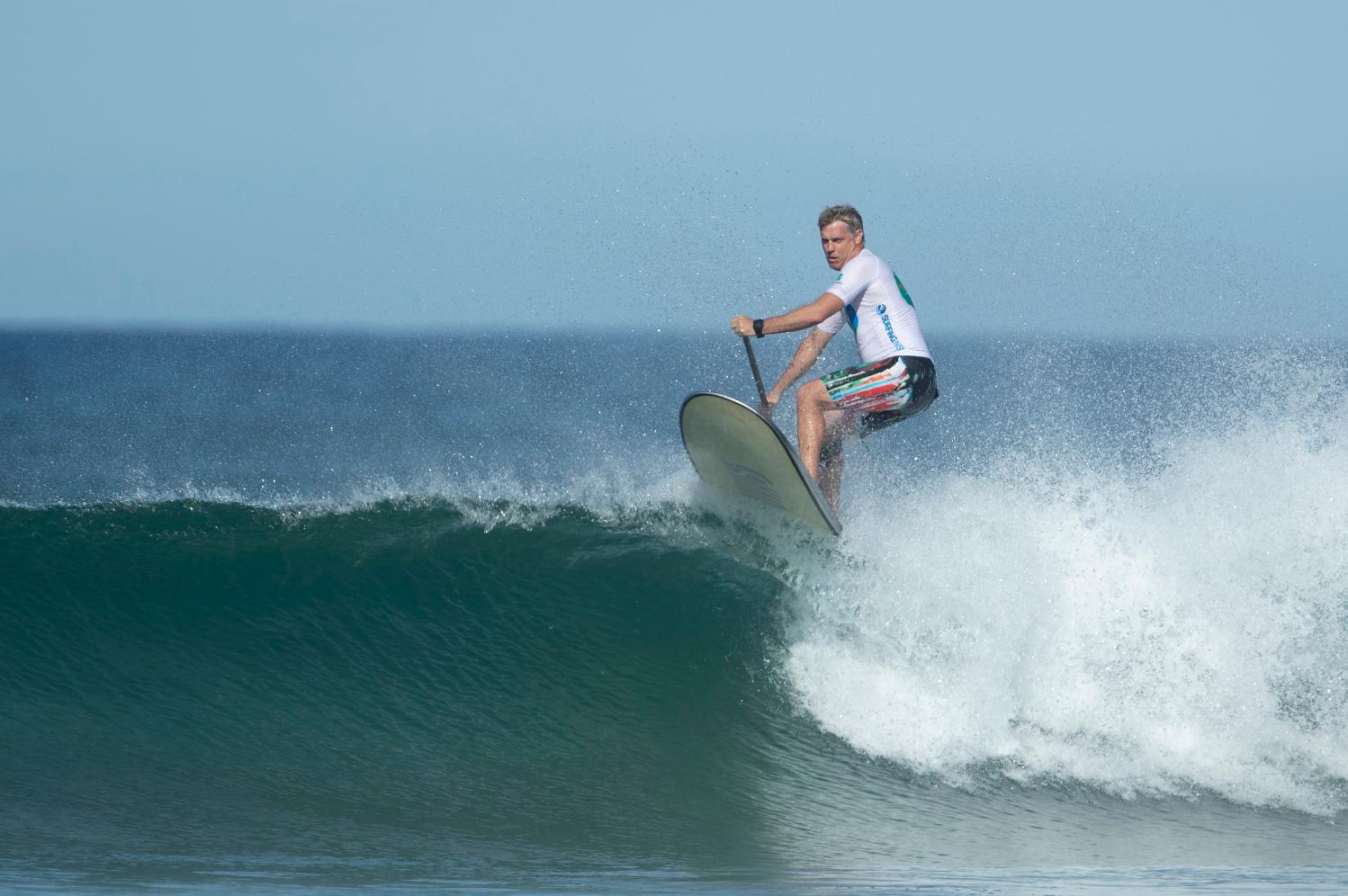 Andrew Cassidy, winner of the Grand Kahunas Men Over 50 Longboard SUP Surf .
Photo:
Peter 'Bosko" Boskovic / Surfing NSW
The 2023 SUP State Titles, the first surf discipline involved in the Port Stephens Surf Festival presented by Okanui was held at Birubi Beach on Friday April 28th. The event saw a large range of age groups participating in the competition, showcasing the camaraderie that exists within the growing SUP surfing community.
The conditions were ideal for Stand Up Paddleboard surfing, with sunny skies and a light offshore breeze creating clean and consistent waves throughout the day. The surf report indicated 2-3 foot swell with light to moderate winds, making it a perfect day for competitors to showcase their skills.
The event attracted participants from all over the state, ranging in ages up to 60+ years old, each bringing their unique style and flair to the competition. The atmosphere at Birubi Beach was electric, with competitors, friends and family cheering on their favourite competitors as they battled it out in the finals. The level of competition was fierce, with each participant demonstrating their skills in the water, making it an exciting event for all involved.
"We are thrilled with the turnout for this year's SUP State Titles at the Port Stephens Surf Festival," said Rohan Fell, Surfing NSW's Event Manager. "The level of talent on display gets better and better each year and the camaraderie shown between participants is awesome. We would like to congratulate all the winners and participants for their epic efforts."
Mona Vale proficient Andrew Cassidy, winner of the Grand Kahunas Men Over 50 Longboard SUP Surf division, added to Rohan's sentiment by explaining his win and stoke with the turnout of this year's SUP State Titles.
"I've been involved in every Australian SUP Title since it started in 2009 and took out my first national win last year so I'm stoked to have secured a place for the 2023 Australian SUP Titles. The SUP State Titles is always great fun, catching up with old mates and enjoying the waves as well as the increase in participants for this discipline, it's awesome!" Cassidy said.
Blaire Moore (Woonoona) made his presence felt yet again and he will again be taking a victory home. Shellharbour's Rebecca Dunning has also excelled, taking wins in two divisions, as did Byron Bay's Wesley Fry and the South Coast's Skyla Rayner. There was a strong representation from Shellharbour at this year's NSW Titles, with those gaining wins going on to represent NSW at this year's SUP National Titles.
The Longboard State Titles commenced the next day and although they were 'on hold' Saturday, some Divisions were completed on Monday May 1st. The results so far show Avalon Beach surfer Blaze Roberts has won both Open Women Log and through to Round 2 in the Open Women Longboard.
Blaze is also taking part in the next event, the Manly Longboard Classic WSL LQS on May 4th and 5th.

Blaze took up surfing on a Longboard a few years back when injury forced her to relinquish the shortboard for a while. The classic style of surfing was a way to return to the water without putting too much pressure on her injury. Since then she has enjoyed this form of surfing and excelled, joining in the Palm Beach Longboarders monthly comps. and even reigning in a few girl mates to join in.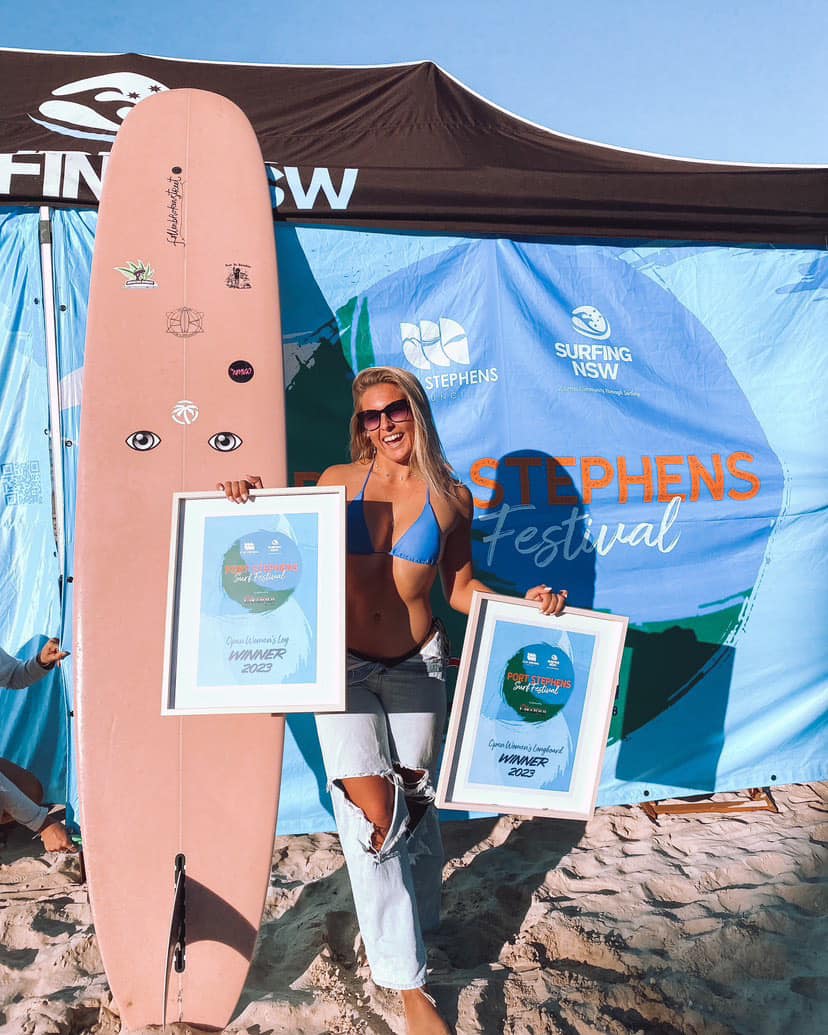 Blaze Angel Roberts: winner of 2023 NSW Open Women's Longboard State Title and Open Log. Photo: Fiona Roberts
The Port Stephens Surf Festival is presented by Okanui, a well known surfwear brand established in 1978 in Pittwater.
Founder Dick Ash first sewed Okanui boardshorts on his mum's Singer from canvas Australia Post bags he "borrowed" from the Avalon PO. His boardshorts were a hit with local surfers in the '60s, and demand for them grew through word-of-mouth. By the '70s, Ash introduced his famous hand-drawn hibiscus print and went full-time with his business. Today, Okanui is run by Ash's niece Wendy and her husband Simon from Sydney's northern beaches, and they offer a range of apparel for men, women, and children.

On March 22nd 2023 a partnership was announced between Surfing NSW and Okanui. The collaboration will see Okanui own presenting rights for two major surfing events in NSW: the Port Stephens Surf Festival and the Manly Longboard Classic World Surf League (WSL) Longboarding Qualifying Series (LQS) 1,000.
The road trip-style of events for longboarders kicked off with the Port Stephens Surf Festival from April 27th to May 3rd and culminates in the Manly Longboard Classic WSL LQS on May 4th and 5th.
Surfing NSW CEO Luke Madden expressed his gratitude and excitement for the partnership, stating, "We are incredibly grateful to announce a road trip of Longboard events in NSW. To be able to create a pathway for NSW and Australian Longboarders is a huge achievement." Madden said, "The NSW Pro Surf Series has been extremely successful for several years for shortboarders. To implement that now for longboards, Surfing NSW hopes to see many Australian World Longboard Champions emerge from this new partnership."
With such a rich surfing history in NSW, this partnership presents a unique opportunity for surfers to compete and showcase their skills at the home of surfing in Australia, where the first-ever World Champions Phyliss O'Donnell and Midget Farrelly were crowned on the shores of Manly Beach in 1964.
Anzac Day In Pittwater 2023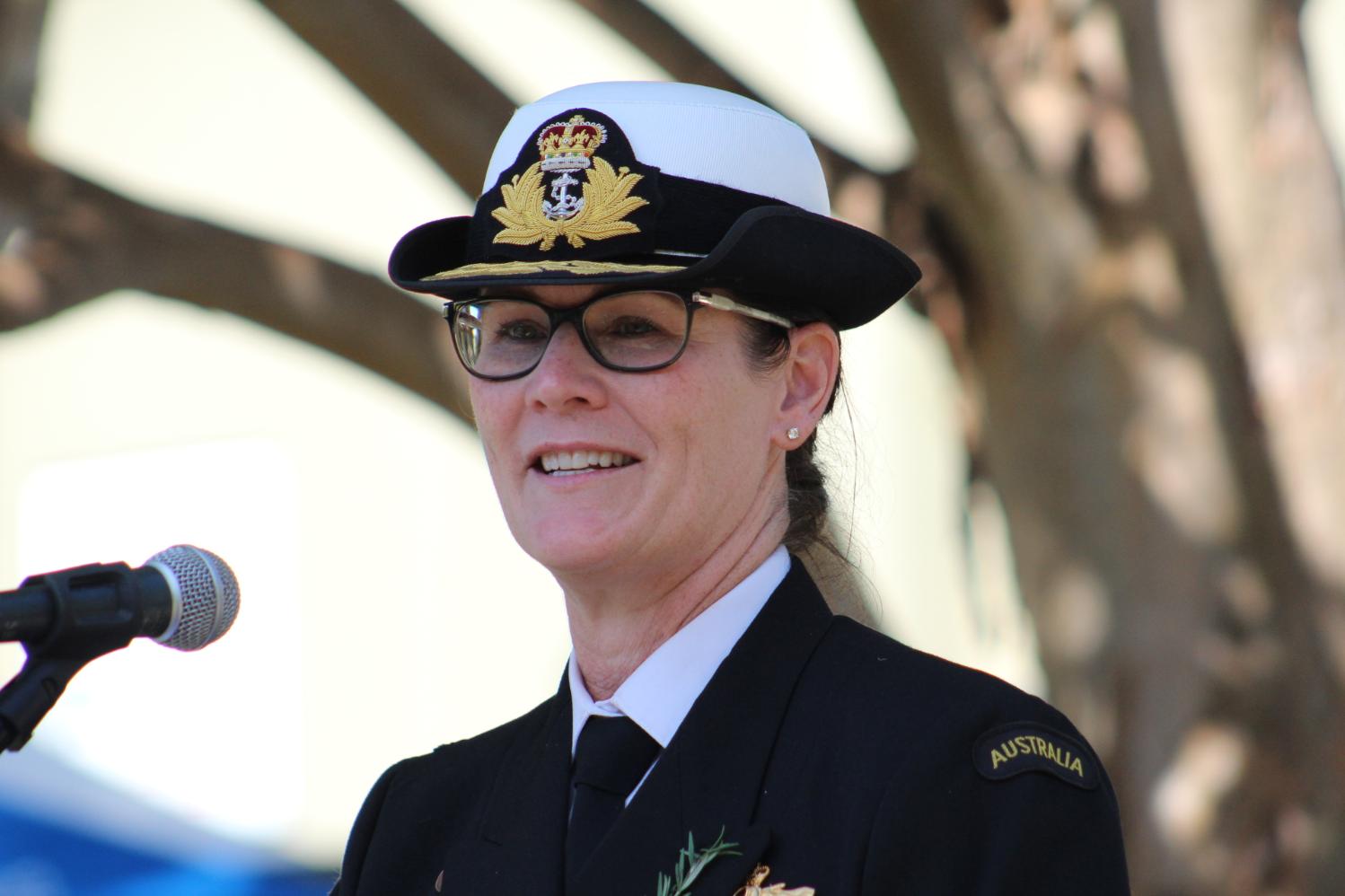 Rear Admiral Rachel Durbin, CSC, RAN, gave the 11am 2023 Anzac Day Address at the combined Avalon Beach RSL Sub-Branch and Pittwater RSL Sub-Branch Commemorative Service.
At Narrabeen, Mona Vale, Church Point, Newport, Bilgola, Avalon, Whale Beach and Palm Beach thousands attended Anzac Day Commemorative Services as Dawn and 11am on Tuesday April 25th to honour those who had served in the Defence of Australia in past conflicts, and those who serve still in our Air Force, Navy and Army.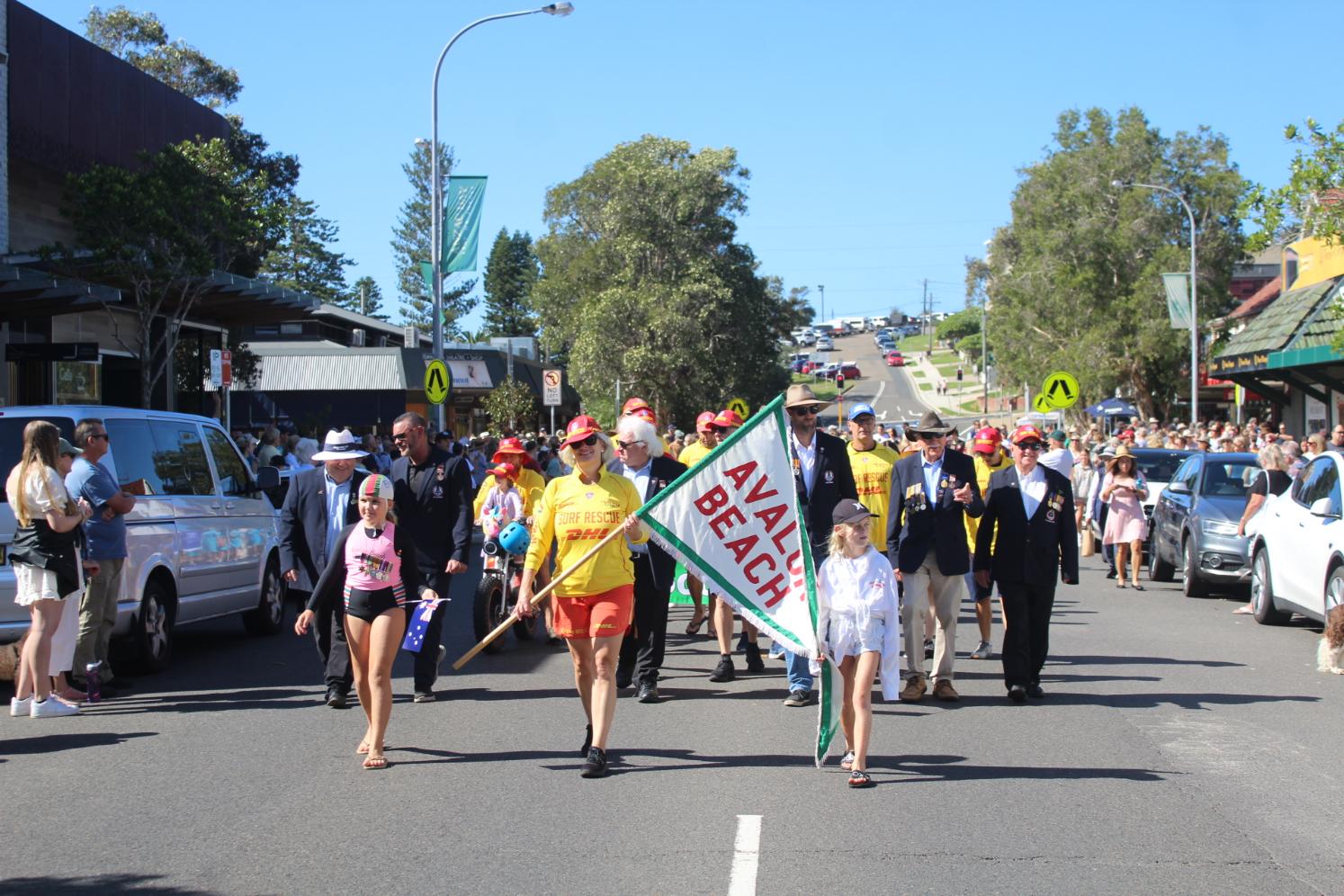 Autumn becomes winter In Pittwater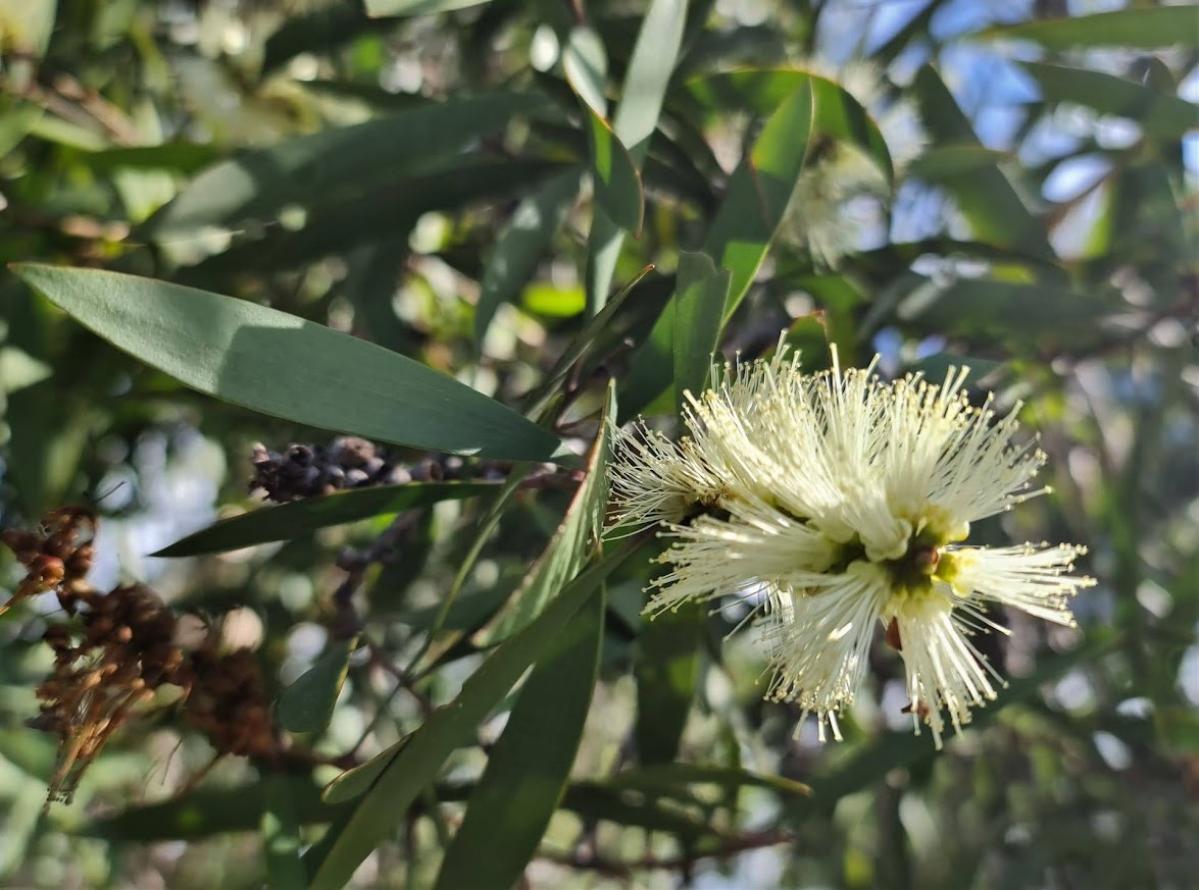 Melaleuca Quinquenervia (Paperbark tree) are in flower at present all over Pittwater, providing nectar for wildlife. Photo: Joe Mills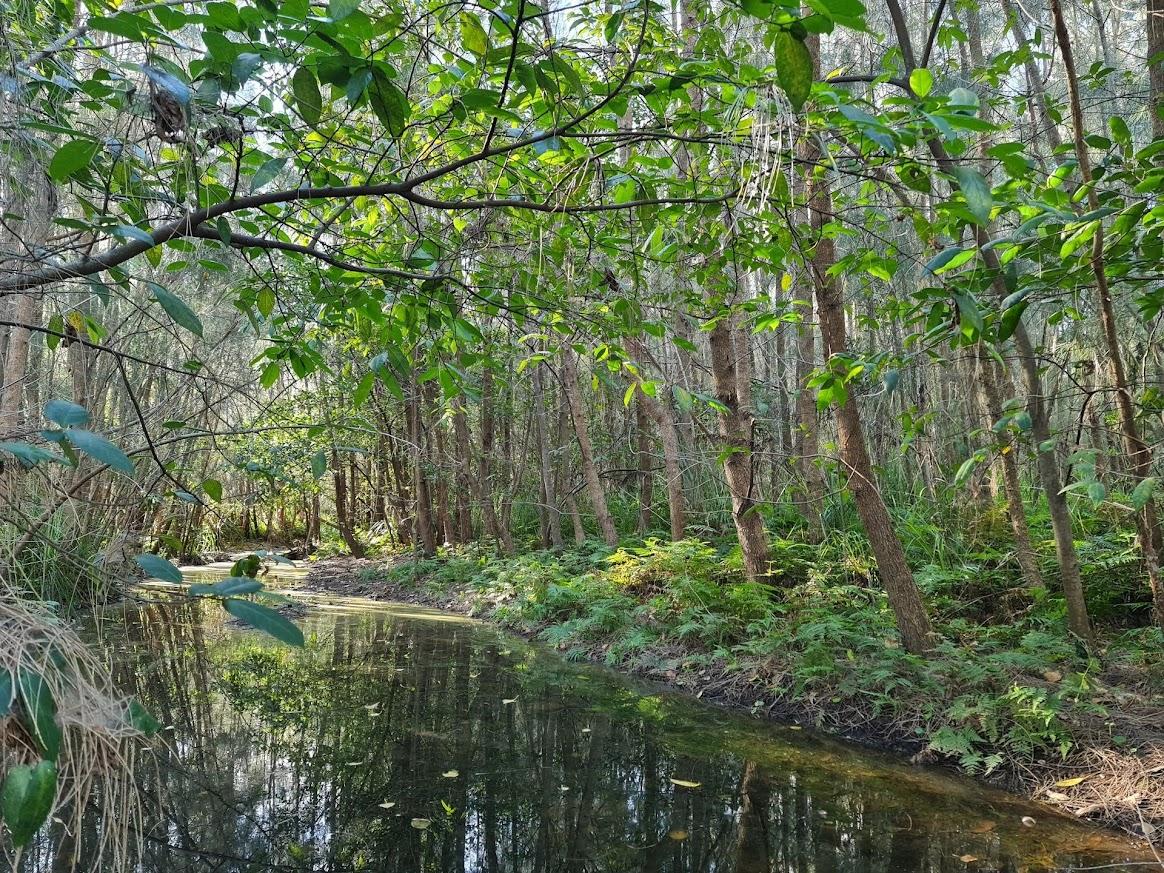 Warriewood idyll. Photo: Joe Mills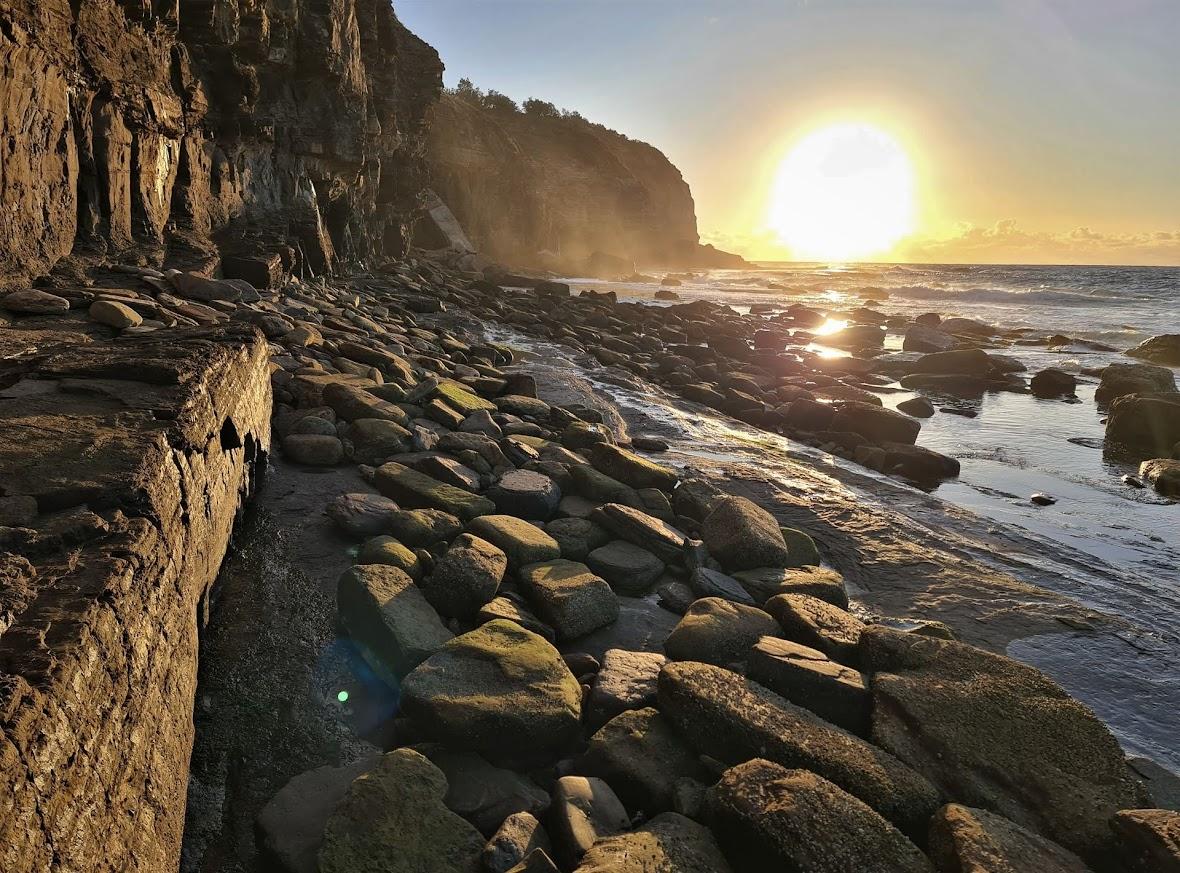 Turimetta beach cliff cobbles. Photo: Joe Mills
Past Features Archives (pre 2014)
Pittwater Online News was selected for preservation by the State Library of New South Wales and National Library of Australia. This title is scheduled to be re-archived regularly.
Archived Issues (2014 on) may be accessed here: pandora.nla.gov.au/tep/143700
Past Issues are also listed on site on the Community News page, by month.