July 17 - 23, 2022: Issue 546
Midget Farrelly Recognition Committee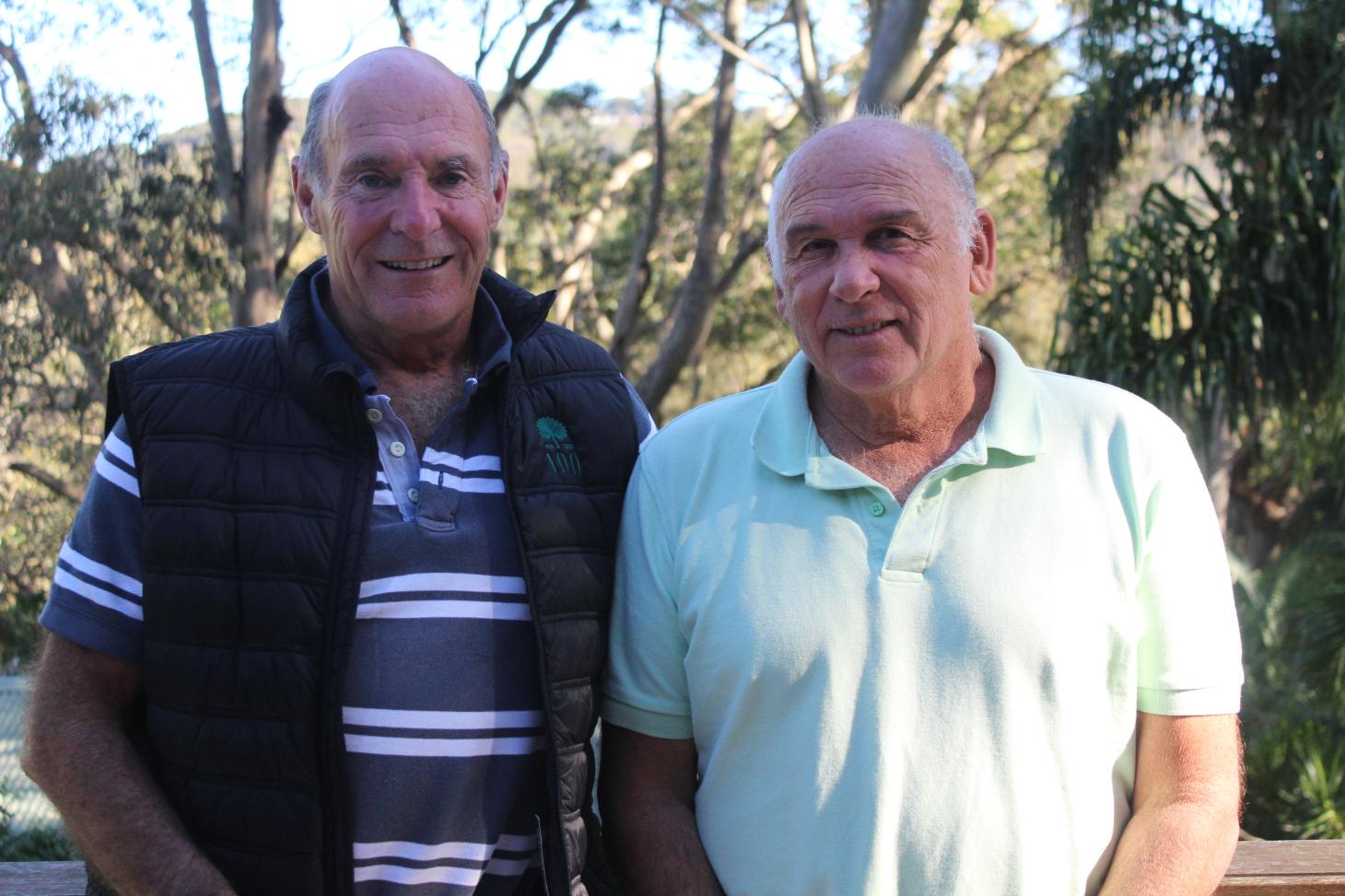 Gordon Lang and Bruce Raymond
The Midget Farrelly Recognition Committee has been formed to acknowledge Bernard 'Midget' Farrelly's achievement of becoming the
First Men's World Surfing Champion
.
Supported by World Champions such as Kelly Slater, Barton Lynch, Layne Beachley and Tom Carroll, the Committee led by Bruce Raymond, Gordon Lang, Christine Hopton OAM and Nick Carroll aims to raise funds in order to install a memorial statue of Midget at Palm Beach, his home break of six decades. A fundraising campaign has been launched, with donations over $1000 able to be made via the Manly Art Gallery, which provides a full tax deduction.

That fundraising page is here: www.gofundme.com/f/midget-farrelly-recognition

Although Midget may have avoided such recognitions, he was also a man who was always forthright and honest, generous with sharing his knowledge of the ocean, and took an outspoken stance against substance abuse creeping into the sport he opened up for Australians, advocating for the health benefits of surfing and the great outdoors, an attitude that persists as part of his legacy for succeeding generations.
''It seems to me that it would be crazy to forfeit your life or any part of your health for dope as against what I think is a good day of surfing.'' Farrelly said in his 1971 Tracks interview with John Witzig

Midget recognised the difference between surfing as an individual, 'free surfing' and the surfing you do in a contest. An awareness of being in sync with the ocean grew through a lifetime of finding that less crowded break - after all, he commenced surfing when there were not so many surfers out on the waves because there simply were not that many surfers. In that environment the elements of an individual develop, technique and fundamentals branch over into becoming art and an artform.
He flowed with the wave, did not ride atop it.
His cutback must be one of the most photographed instances of grace in the history of the sport of surfing, a grace that persisted into his grandfather years, although perhaps dispossessed by then of the flourishes the competitor exhibits in contests. His surfing had gone beyond flowing with - he actually had become part of the wave, whichever wave came.
Midget would sit alongside others in the pack on a break and have a chat between sets, but he also liked to find that bank where he could surf alone, as an individual exercising his own essence. Watching him on a break just out from Black Rock at Palm Beach in 2015 was like seeing a gentle old master in his favourite church. The quietness, the glide, the peace or smile in his features communicated a reminder that conversation we are all having with Nature, with the elements, with God, with whatever and whomever you like to call it - we all know every single one of us is having that private personal conversation, that inexpressible direct to the core spirit evolving over a lifetime series of revelations that's always available to connect us irrefutably to joy.
Midget did this every day of his life - without uttering a word - but just by doing what he loved doing, bearing witness, and being witnessed. He was persistent evidence of what it's really all about., just by being him.
However, his wins in Makaha in 1963, then considered the 'World Championship', and in 1964 at Manly at the First World Championships, galvanised Australians young and older. There can be no doubt he opened surfing as a sport and surfing as an industry, an industry that has not only granted the same freedom and way to develop your own expression of your self, as a physical exercise, as a resort when needing solace, peace or fun, but also as a business that has put surf clothing on backs, skateboards under feet, and coins in the pockets of thousands raising families - just in this area alone.
All this begs the question - how have we not put something somewhere yet to acknowledge the First World Champion in men's surfing? Why can't the next generation have some reminder of this quiet local trailblazer as one of the examples and guides they can refer to?
We teach our youngsters that in the seed is the flower, fruit or tree that will grow, why not share that in the individual is all the potential they need and all they have to do is flow with, grow with it? Why haven't we acknowledged the First World Champion, placed his classic stance where leis may be strung across his brow or thanks murmured?
To mitigate this glaring oversight is the mission of the Midget Farrelly Recognition Committee.
This week a few insights from two of the founders, Bruce Raymond and Gordon Lang.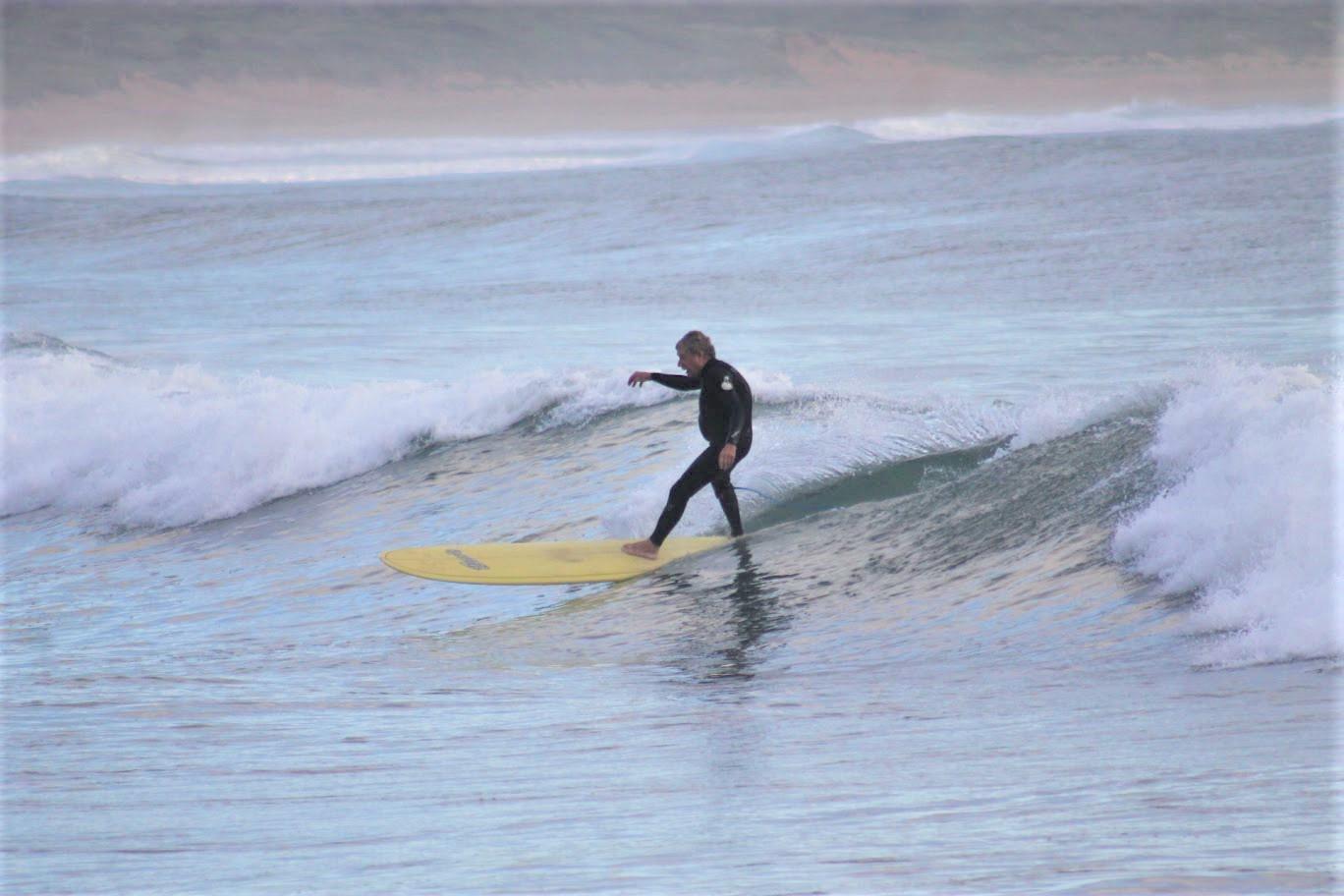 Midget surfing Palm Beach in November 2015.
Kiama Downs Take Crown In 2022 NSW IRB Championships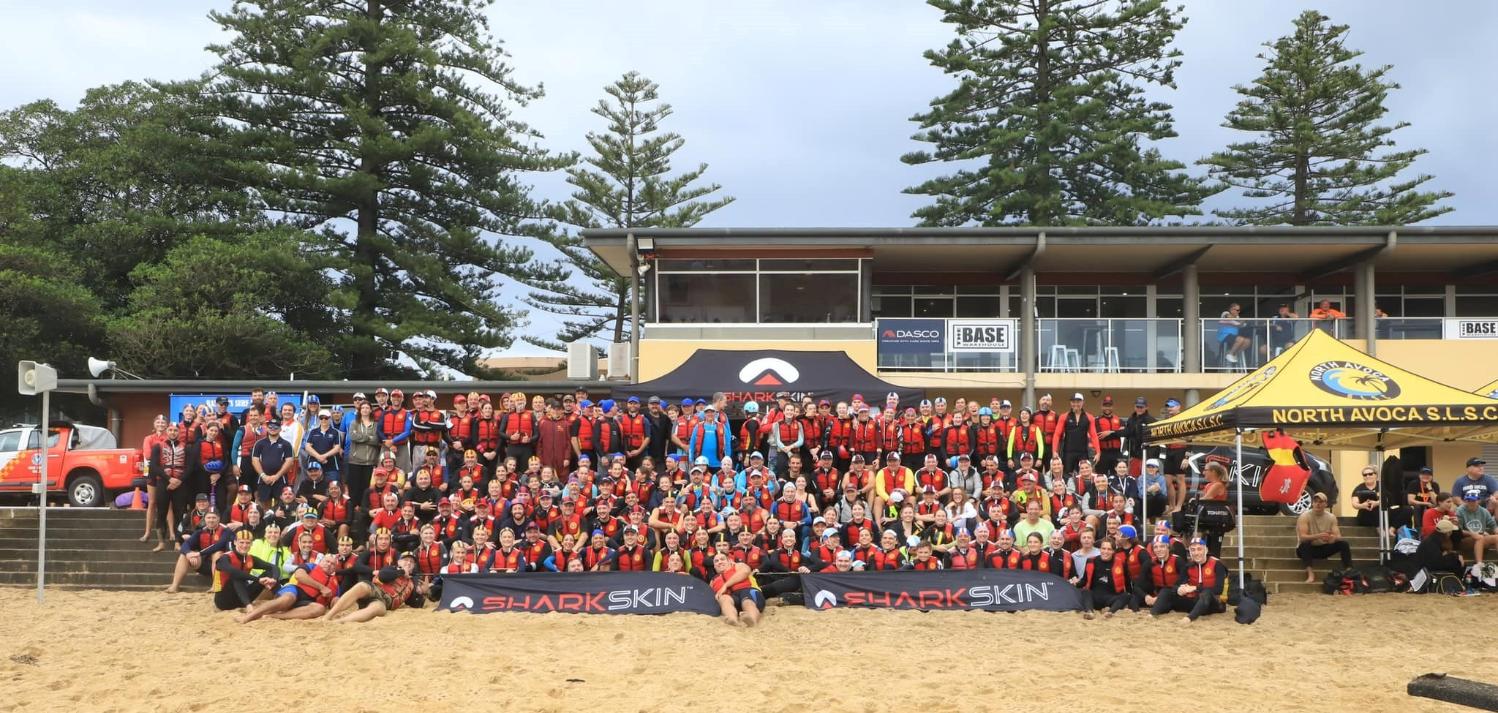 The BIGGER Picture: these are just some of the volunteer surf lifesavers who train through Winter to go out and save others during the Season. Photos; Alan Freeman and Malcolm Trees
Kiama Downs SLSC has confirmed a clean sweep of the Sharkskin NSW IRB series events, taking out the Sharkskin NSW IRB Championships in South West Rocks on Sunday 10 July in a nail-biting finish. It is their ninth title overall and sixth in the last seven years of competition.
All eyes now turn to the Australian IRB Championships and the Interstate challenge in two weeks time, with IRB racing set to descend on Mollymook on the state's South Coast.
The Australian IRB Championships will take place from 21-24 July.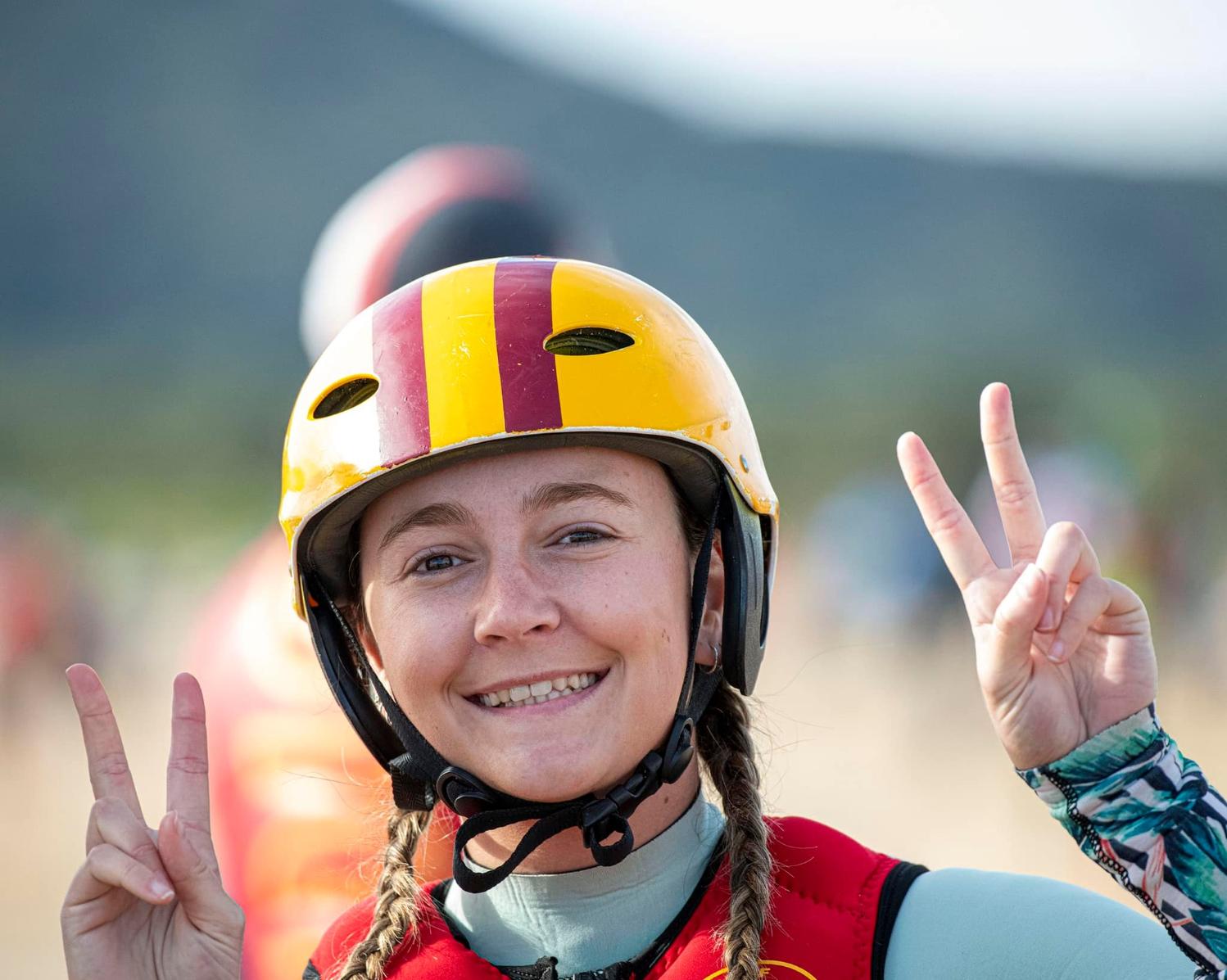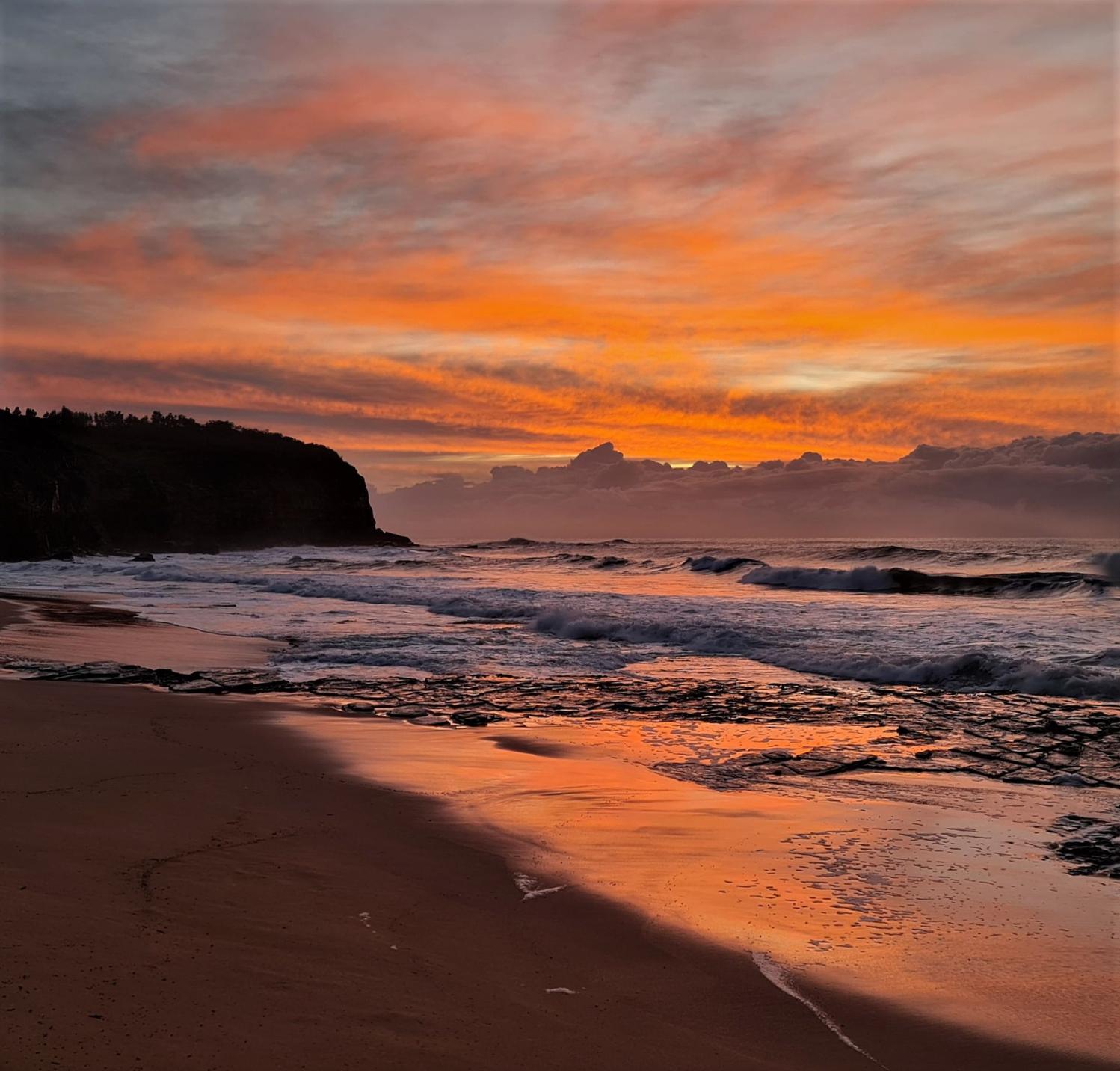 Turimetta Beach, July 2022. Photo: Joe Mills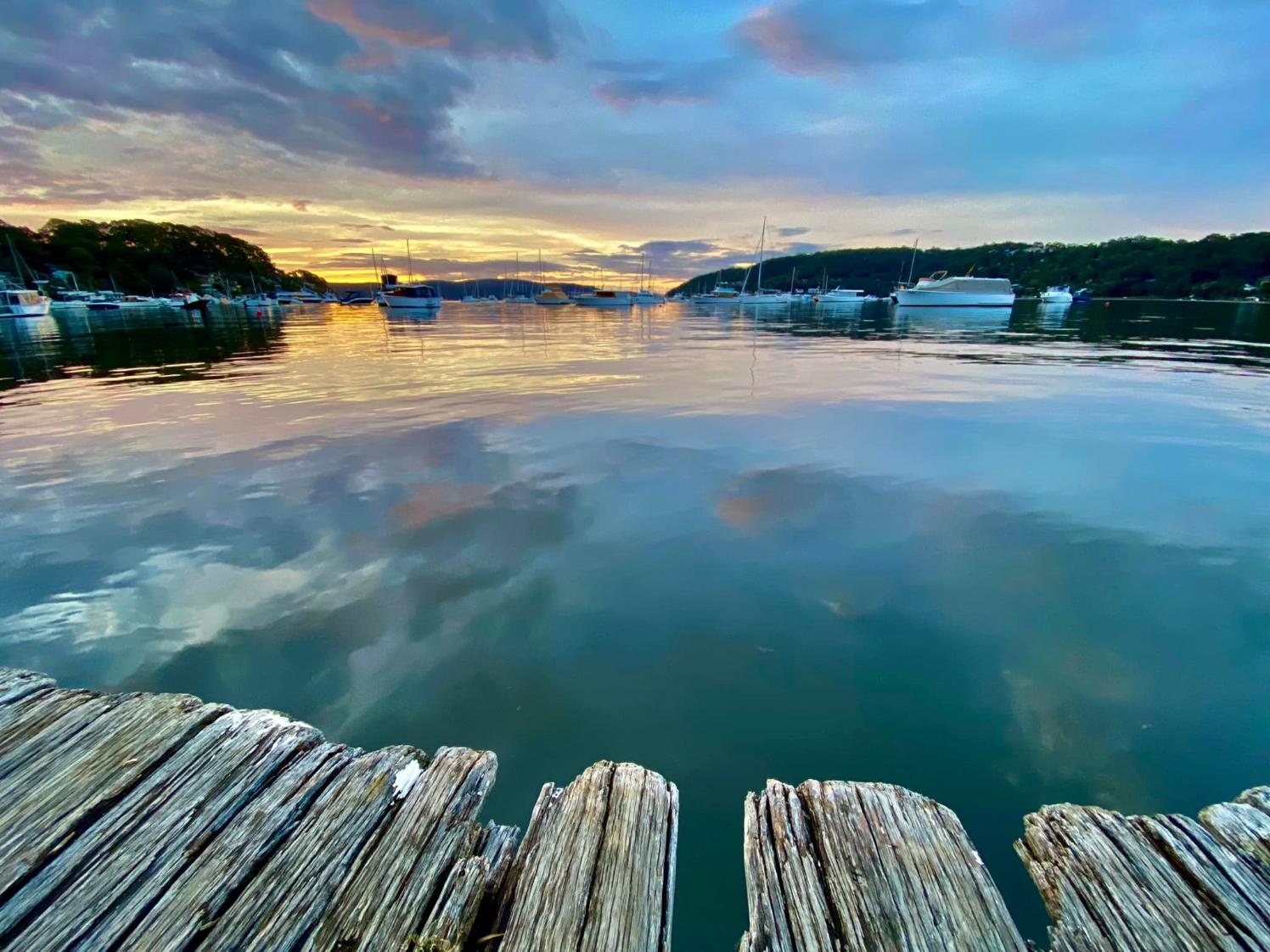 Sunset at Careel Bay Whharf, July 2022. Photo: Adriaan van der Wallen.
Past Features Archives (pre 2014)
Pittwater Online News was selected for preservation by the State Library of New South Wales and National Library of Australia. This title is scheduled to be re-archived regularly.
Archived Issues (2014 on) may be accessed here: pandora.nla.gov.au/tep/143700