July 17 - 23, 2022: Issue 546

Kiama Downs Take Crown In 2022 NSW IRB Championships: Newport - avalon beach Collect Scores Of Medals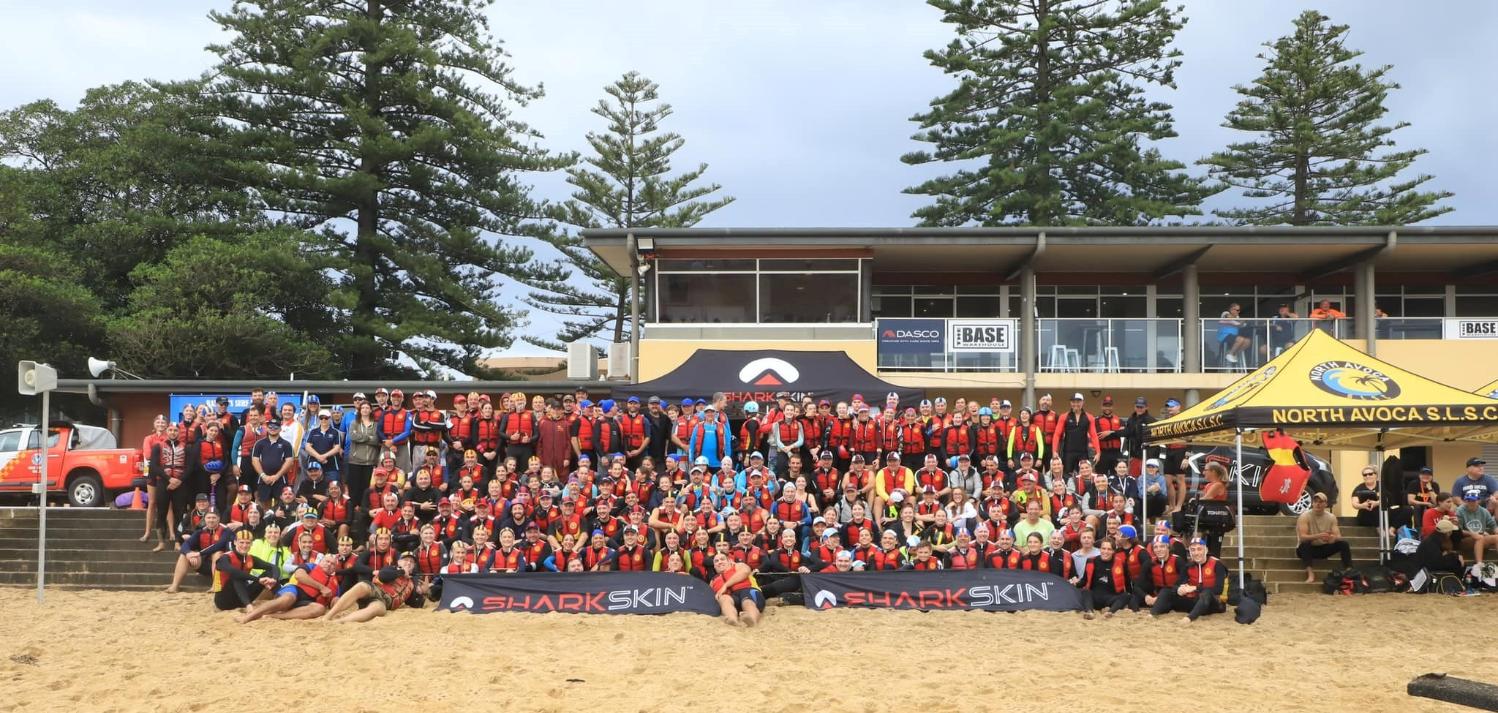 The BIGGER Picture: these are just some of the volunteer surf lifesavers who train through Winter to go out and save others during the Season. Photos; Alan Freeman and Malcolm Trees
Kiama Downs SLSC has confirmed a clean sweep of the Sharkskin NSW IRB series events, taking out the Sharkskin NSW IRB Championships in South West Rocks on Sunday 10 July in a nail-biting finish. It is their ninth title overall and sixth in the last seven years of competition.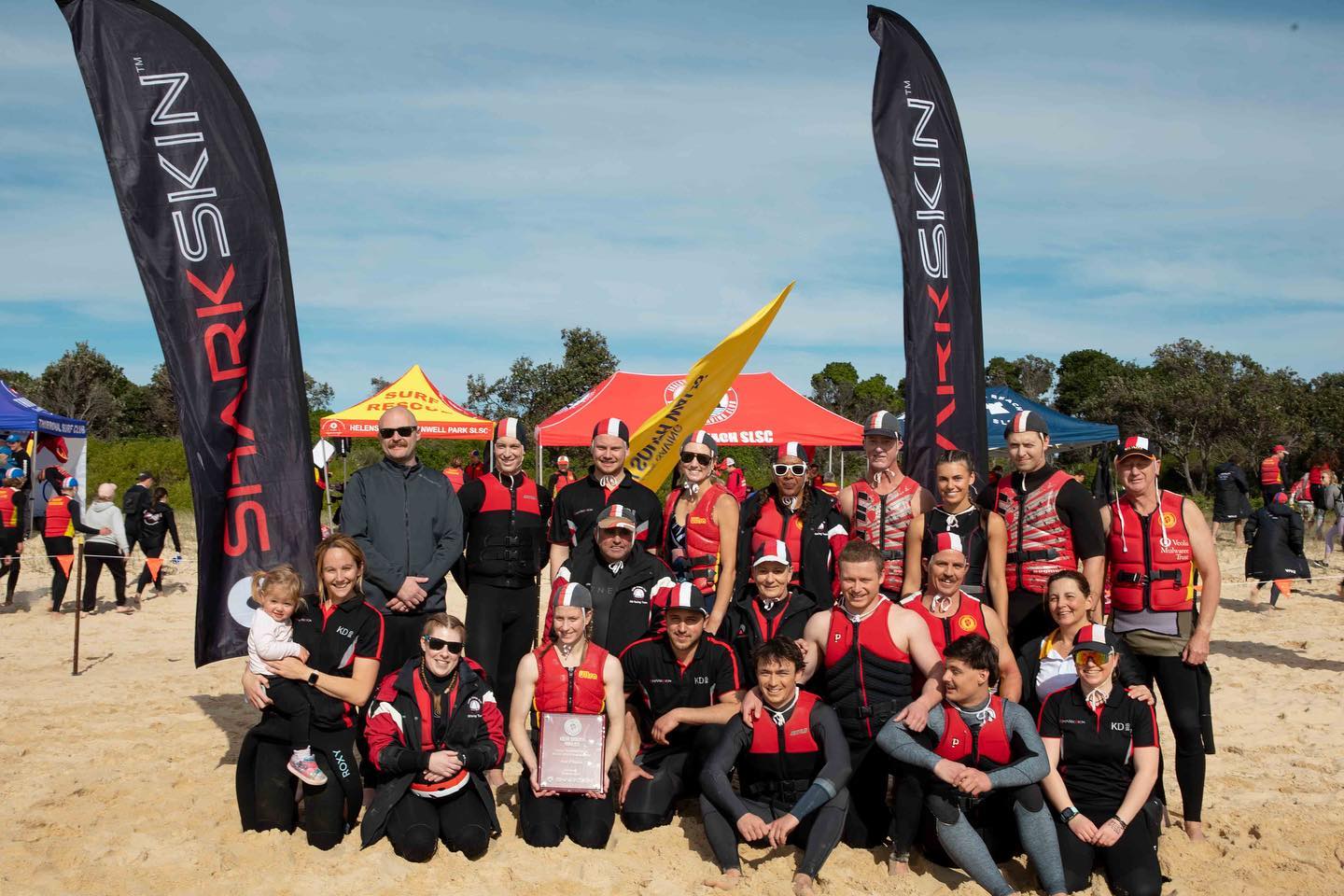 It comes after line honours at Ocean Beach a fortnight ago ensured the South Coast club would pip challengers Caves Beach SLSC to the 2022 Sharkskin NSW IRB Premiership title – the precursor four-round event in the lead up to State Championships.
Mass Rescue event dominance underpinned another strong performance from Kiama Downs, taking out three of the five finals on offer in the category, and 12 finals overall, to once again pip Caves to the post in dramatic fashion.
Just nine points separated the two teams on the final point score.
"Kiama Downs has a really long history of doing well in IRBs, this is what we do," Kiama Downs Team Manager, Steven Strong said.
"We came in with a team of 18, we didn't think we had enough, so to pull it off is just incredible.
"These guys and girls, they do everything we ever ask of them, they train their backside off, we race hard and we expect a lot of them and of each other.
"We're a little club in numbers but we're a big club in IRBs and I just love it."
After a COVID-19 affected 2021 Premiership, racers were thrilled to get back in the water and complete a full series ahead of the Australian IRB Championships in Mollymook later this month – none more so than Kiama Downs, who were hoping to carry over the form that saw them dominate the early rounds of racing last year before lockdown would bring boats, and eventually the series, to a halt.
And so it was. Indeed, the champions incumbent would stumble only once on their ascent to the top this year, finishing second on a choppy opening weekend in Terrigal – unfamiliar conditions for the traditionally tame beach.
From there, they stood at the top of the podium at each of the next three stops in the series – first in Bulli, then Broulee over the June long weekend, then again at Ocean Beach on the Central Coast, and now, finally, at South West Rocks.
"It's been rumoured there's something in the water," Steven continued.
"I don't know what it is. Maybe we're a little bit crazy, but we train hard and we're lucky.
"We've got a lot of people with a lot of experience over the years behind us, so that I think plays a big part. Our coaching and mechanics are just fantastic."
For their part, Caves Beach proved worthy challengers over the weekend, as they have all series. The Hunter club battled, as many teams did, with inconsistent team lineups throughout the series, but today, and over the course of the last two days, posed a serious challenge to Kiama Downs in their pursuit of the title.
In the end, less than 10 points separated them from a victory that would have completed a full circle moment for Caves – having won the opening round of the IRB Premiership back in May, the team were eager to round out the state season with a bang.
South Maroubra rounded out the podium this weekend, coming somewhat as a shock after finishing seventh in the IRB Premiership. Three wins, headlined by a triumph in the Open Male Mass Rescue, ensured the Sydney club would finish ahead of North Cronulla and Terrigal who rounded out the top five.
Host club South West Rocks was pleased to turn on a fantastic weekend of racing for the more than 470 competitors and club president Rod McDonagh said he was extremely proud of his hard-working volunteers who all worked together to make it happen.
"We've got a bit of a proud tradition at South West Rocks for holding events, it's great to get everyone together," he said.
"A lot of hard work but it's all fallen into place.
"Our aim is to have a couple of teams up and running for next year and we'll be nominating to host again.
"It's great for the community in general."
All eyes now turn to the Australian IRB Championships and the Interstate challenge in two weeks time, with IRB racing set to descend on Mollymook on the state's South Coast.
The Australian IRB Championships will take place from 21-24 July.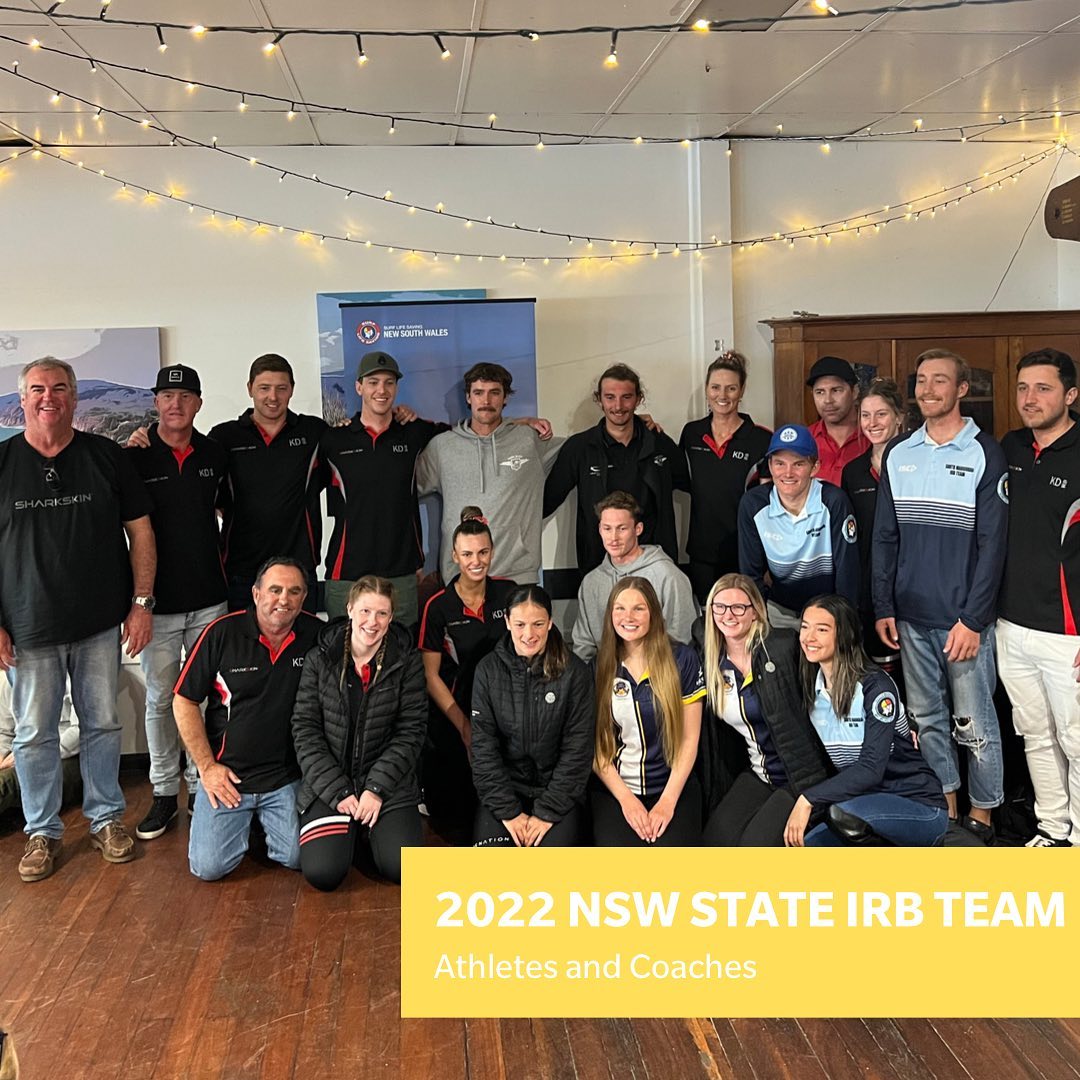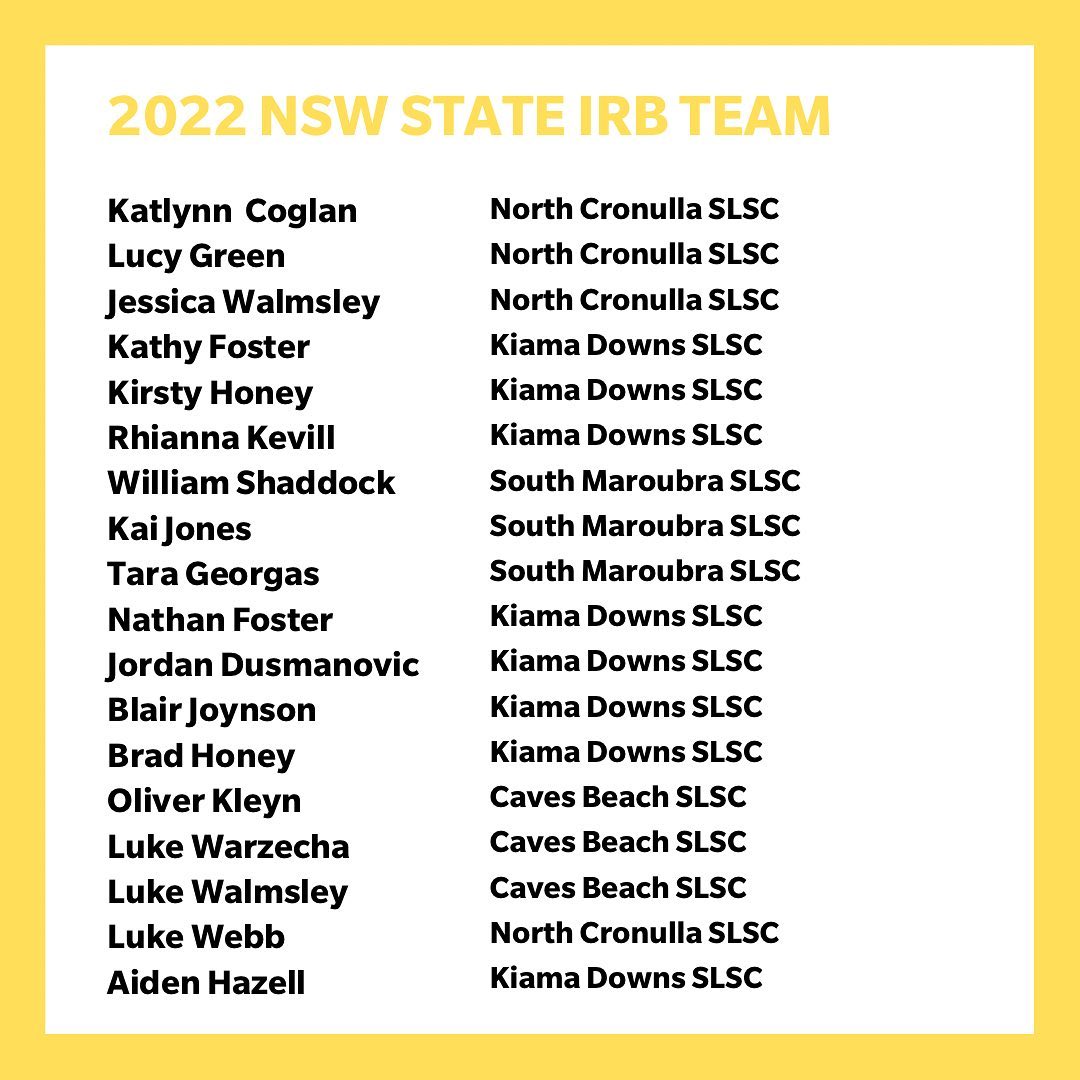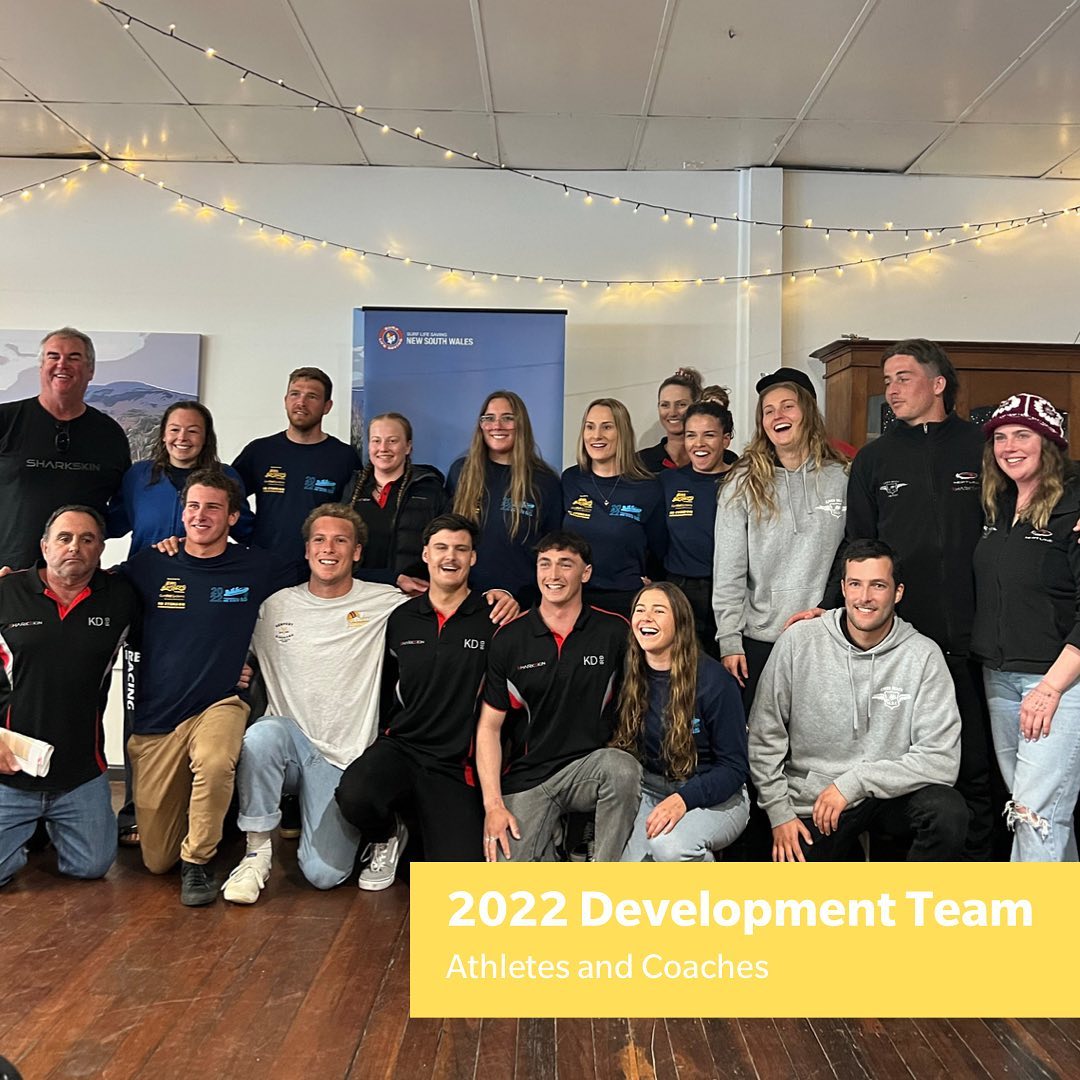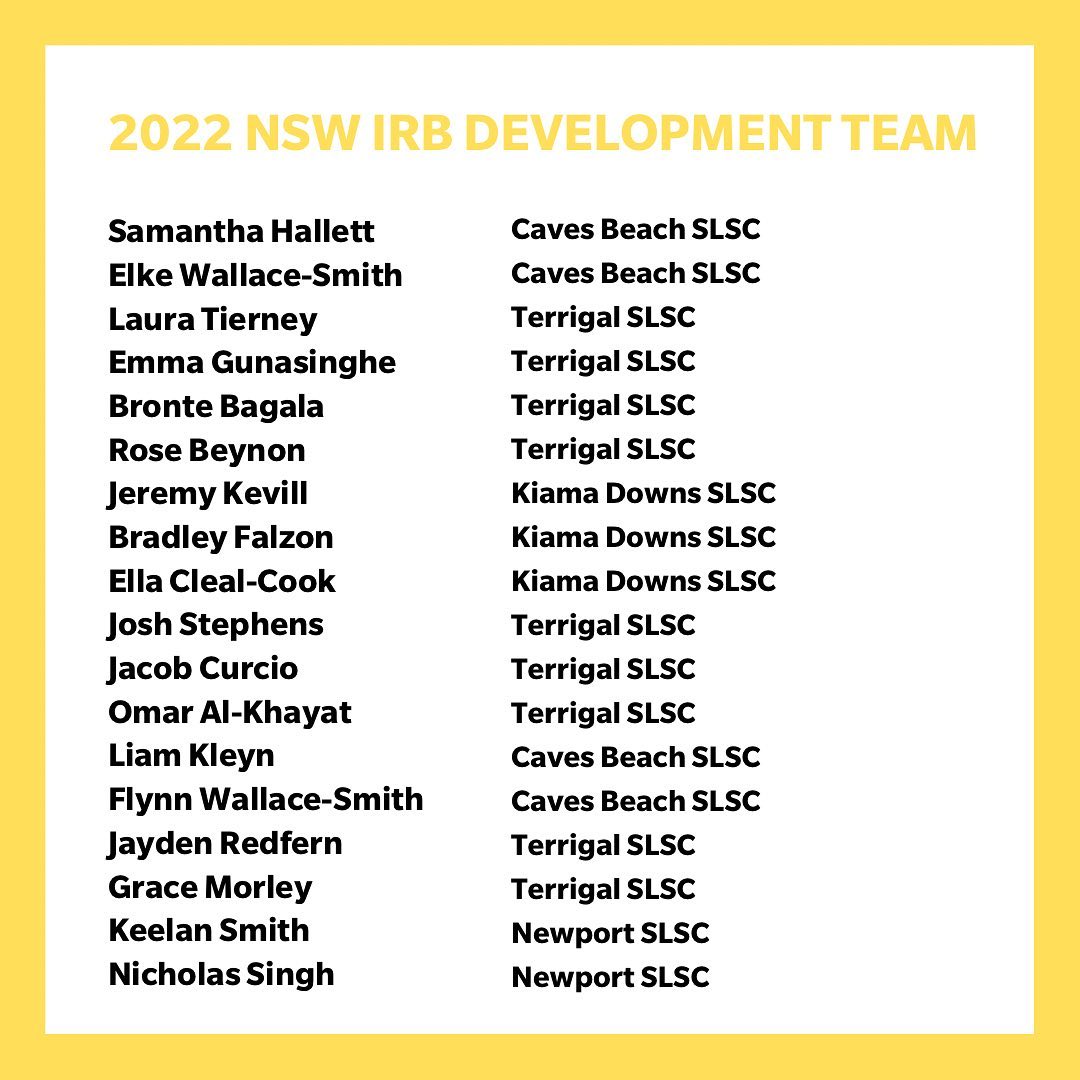 STATE CHAMPIONSHIPS OVERALL POINT SCORE:
Kiama Downs 121
Caves Beach 112
South Maroubra 44
North Cronulla 32
Terrigal 29
Queenscliff 28
Newport 25
Thirroul 20
Avalon Beach 13
Nobbys 10
North Avoca 9
Maroubra 0
Bungan Beach 0
Coogee 0
Helensburgh Stanwell Park 0
Ocean Beach 0
Newport SLSC competed well and managed to come away with medals including:
- 3rd in the U23 Teams Rescue
- 3rd in the Rookie Mass Rescue
- 3rd in the IRB relay
- 7th in the overall point score
The Championship rounds placing were also announced this weekend with Newport scoring a few medals from the 4 rounds of racing including:
- 2nd in the U23 Tube Rescue
- 2nd in the 45+ Tube Rescue
- 1st in the Rookie Mass Rescue
- 2nd in the U23 Mass Rescue
- 1st in the U23 Rescue
- 4th in the overall point score
An extra congratulations goes to Nick Singh and Keelan Smith who were selected to be apart of the NSW interstate development team who will compete at the Australian Championships in Mollymook in 2 weeks.
Avalon Beach SLSC results:
STATE CHAMPIONSHIPS
Gold - Zac Dale, Todd Barber, Sophie Valentine - IRB Rookie Surf Rescue
Silver - Todd Barber, Zac Dale, Alan Moran, Jason Dale - IRB U23 Mass Rescue
Silver - Jean Harper, Alan Moran, Richard Cole, Giles Stoddard, Xanthe Friend, Todd Barber - IRB 45+ Teams
Silver - Zac Dale, Todd Barber, Sophie Valentine, Jason Dale - IRB Rookie Mass Rescue
Avalon Beach SLSC:
NSW IRB PREMIERSHIP
Gold - Jean Harper, Alan Moran, Xanthe Friend - IRB 45+ Surf Rescue
Gold - Jean Harper, Alan Moran, Jason Dale, Richard Cole, Giles Stoddard, Xanthe Friend, Todd Barber - IRB 45+ Teams
Silver - Jean Harper, Alan Moran, Xanthe Friend, Angela Carter - IRB 45+ Mass Rescue
Silver - Zac Dale, Todd Barber, Sophie Valentine - IRB Rookie Surf Rescue
Report by Surf Life Saving NSW, Newport SLSC - photographers Alan Freeman and Malcolm Trees