February 20 - 26, 2022: Issue 527
The 2022 Australian Surf Rowers League Open (ASRL): NSW Retain Interstates Trophy, Avalon Beach SLSC's Pinkies Win!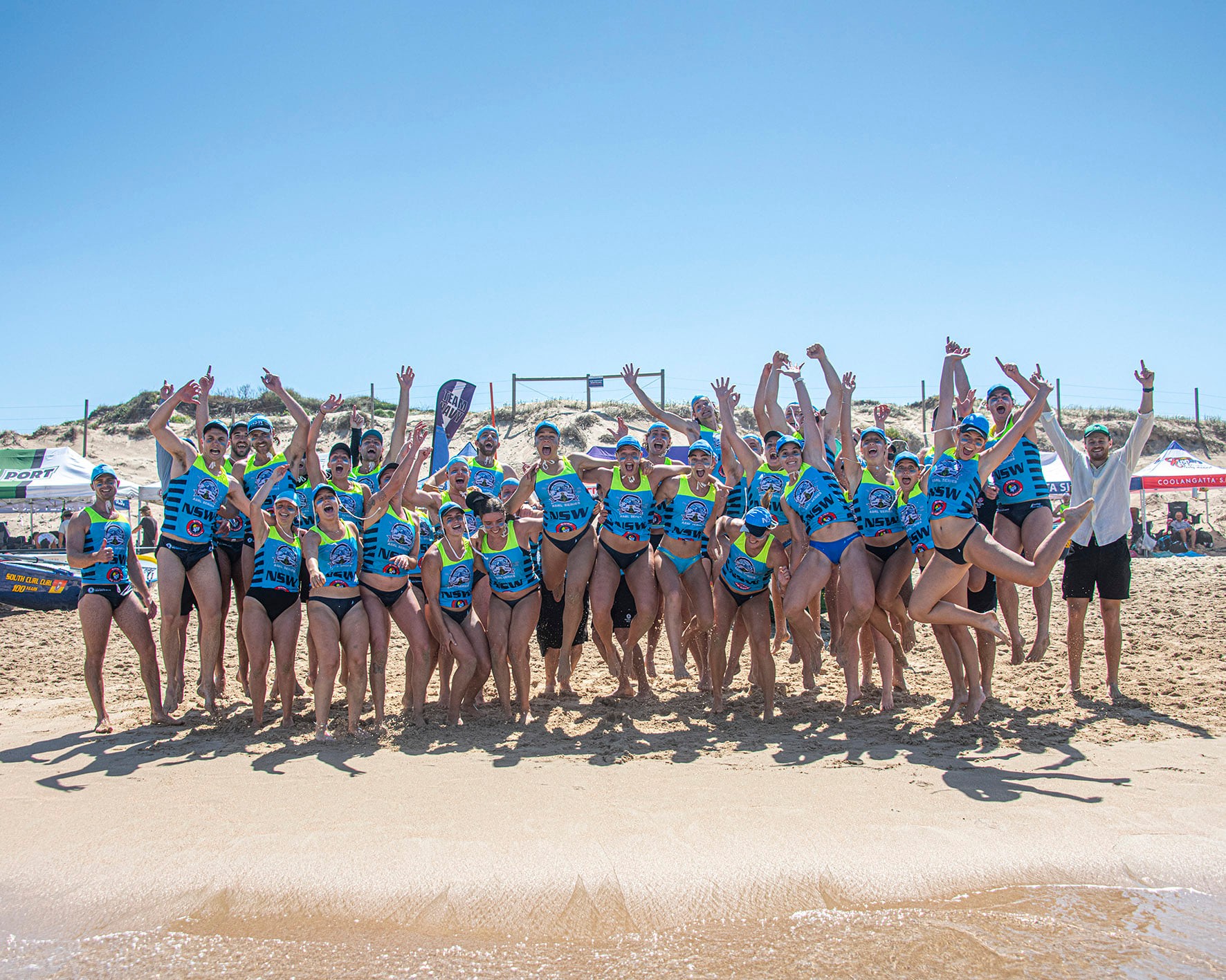 Photo by Malcolm Trees
The 2022 Australian Surf Rowers League (ASRL) Open being held at Cronulla's Elouera beach from 17 – 20 February 2022, is the biggest stand-alone surf boat racing event in Australia with divisions of surf boat racing being contested including Open Male, Open Female, Reserve Male, Reserve Female, Under 23 Male, Under 23 Female, Under 19 Male, Under 19 Female and Masters.
This Season the Australian Surf Rowers League celebrates Australia's indigenous heritage and culture. Artist Rheanna Lotter, a proud Yuin woman from the NSW South Coast, who grew up in the Southern Highlands worked in collaboration with ASRL to design a piece of symbolic art that would tell the story of Surf Boat Rowing, Surf Life Saving and the surf boat members connection to each other and the ocean.
The Australian Surf Rowers League Indigenous Design features on the new singlets. ASRL has provided the detailed meaning of this beautiful design:

The story begins in the centre of the artwork with the meeting place, which represents the surf boats sport and the surf boat carnivals we meet at. This is followed by the symbols of five men and five women, showing the gender equity we have achieved within our sport. Surrounding the members are five rings that are symbolic of the ASRL core values of respect, integrity, courage, solidarity, and determination. This is all held together by the half circles on the outer edge, which are representative of our Athletes, Officials, Volunteers and Supporters. If we break our values, we break the meeting place, if we do not have the Athletes, Officials, Volunteers and Supporters our sport and meeting place will break apart.

The footprints coming in towards the meeting place is symbolic of our current and emerging members, making the journey to our surfboat rowing events. The outgoing feet recognise our members who have passed on from our great sport and are no longer with us. Our feet are connected to the ocean and sand.

Surrounding the central artwork is a man and woman, these are the athletes who together with the boomerangs show our fighting spirit, hunger for success and resilience. Lastly, the turtles are symbolic of our connection and deep respect for the ocean.




All surf lifesavers and officials that participate in the sport of surf boat rowing will this season be taken on a journey of education and awareness of our indigenous heritage and culture.

More than two and a half thousand competitors and 200 Officials will wear this design across the nation from October through to April. In February 2022 we will come together for our main event the "ASRL Open" at the meeting place of Elouera Beach which also means "Beautiful Place" in the aboriginal language.
Friday February 18th saw the running of the 2022 Interstates competition and NSW retain the trophy with an exciting finish played out in the All Age Relay that came down to the last wave. The results are:
1st: NSW 114
2nd: QLD 112
3rd: SA 92
4th: VIC 90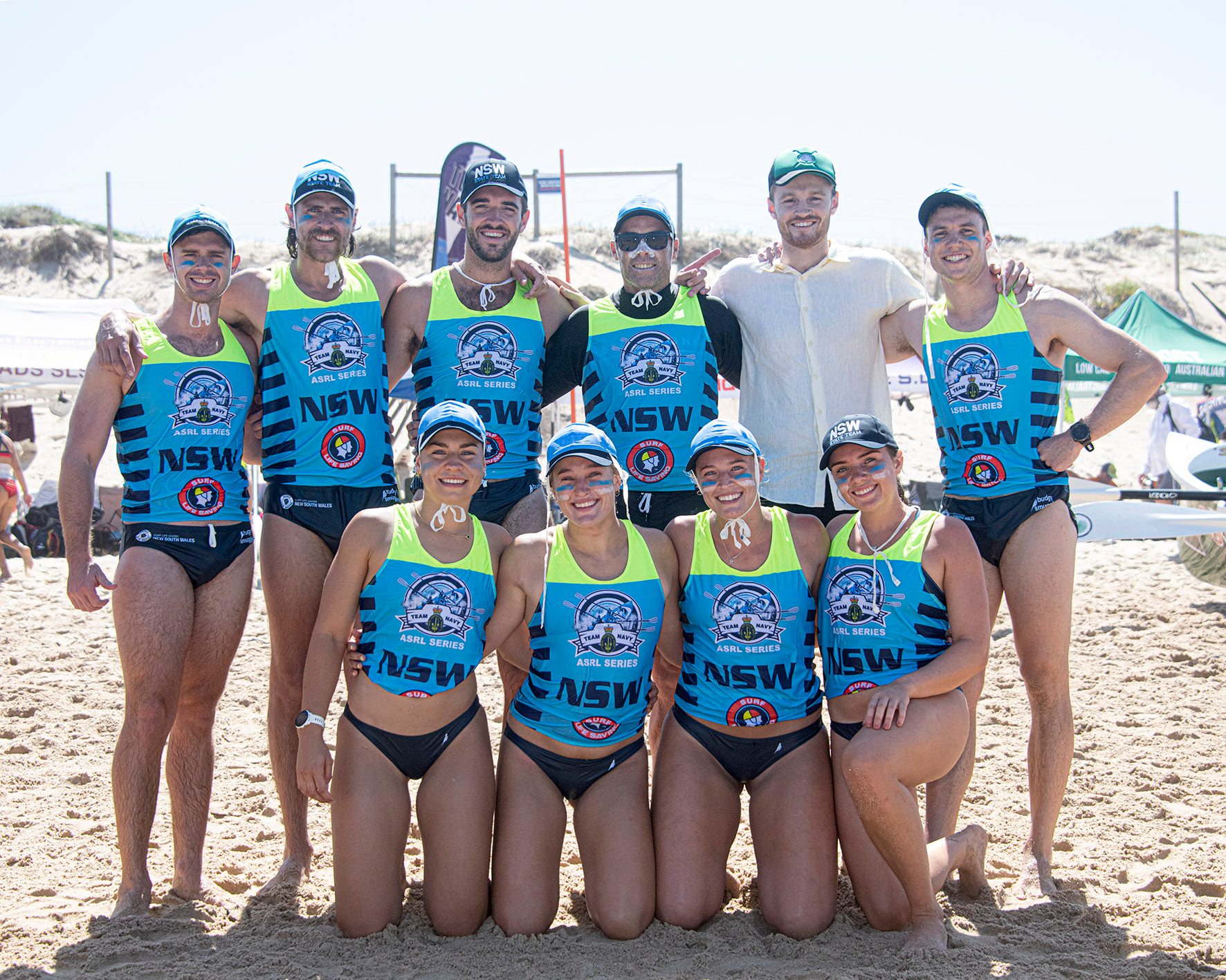 Palm Beach SLSC teams in 2022 Interstates Trophy Comp; the PB Projectors and PB Panthers, Performed! Photo by Malcolm Trees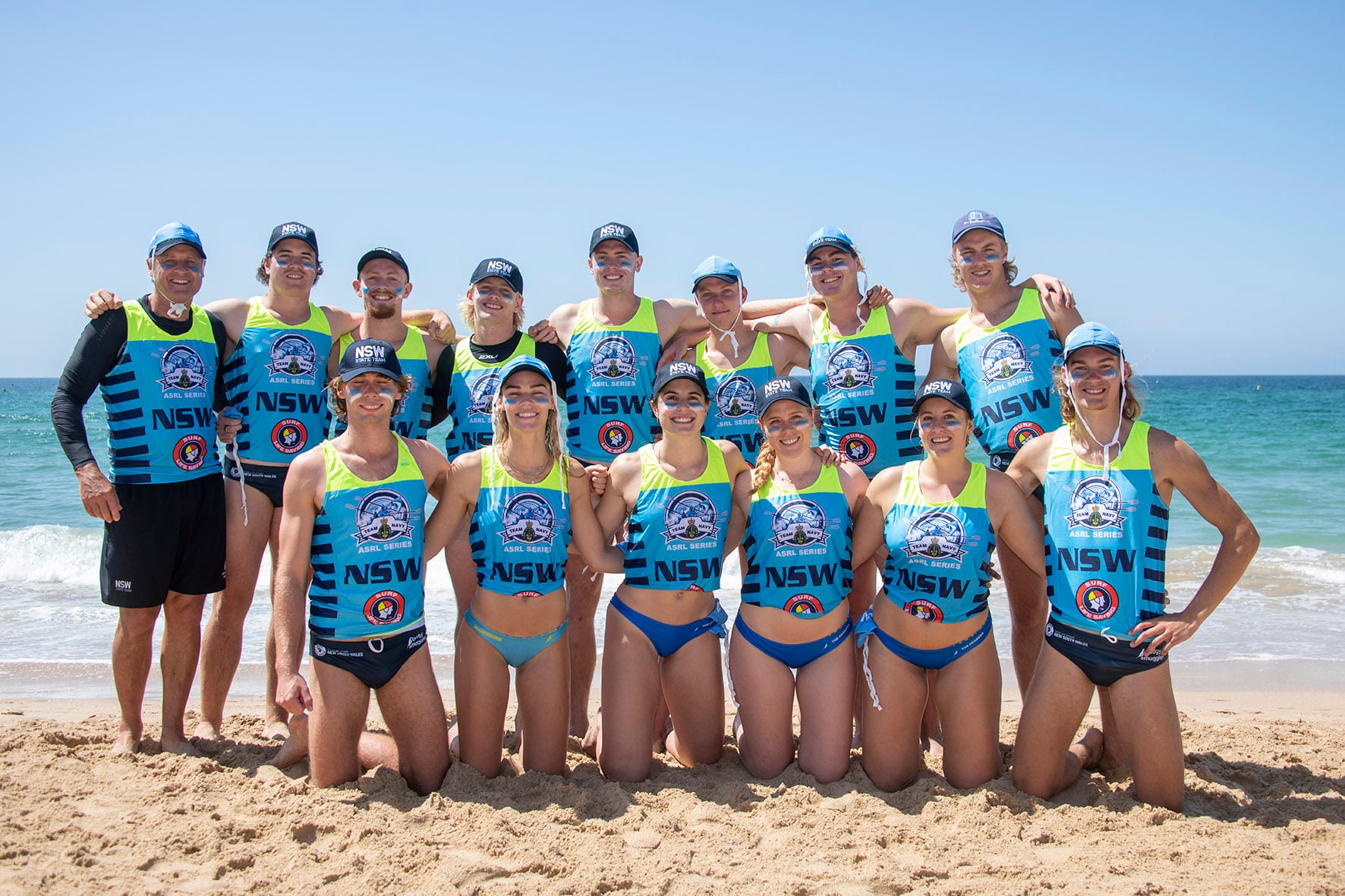 South Curly winners are grinners. Photo by Malcolm Trees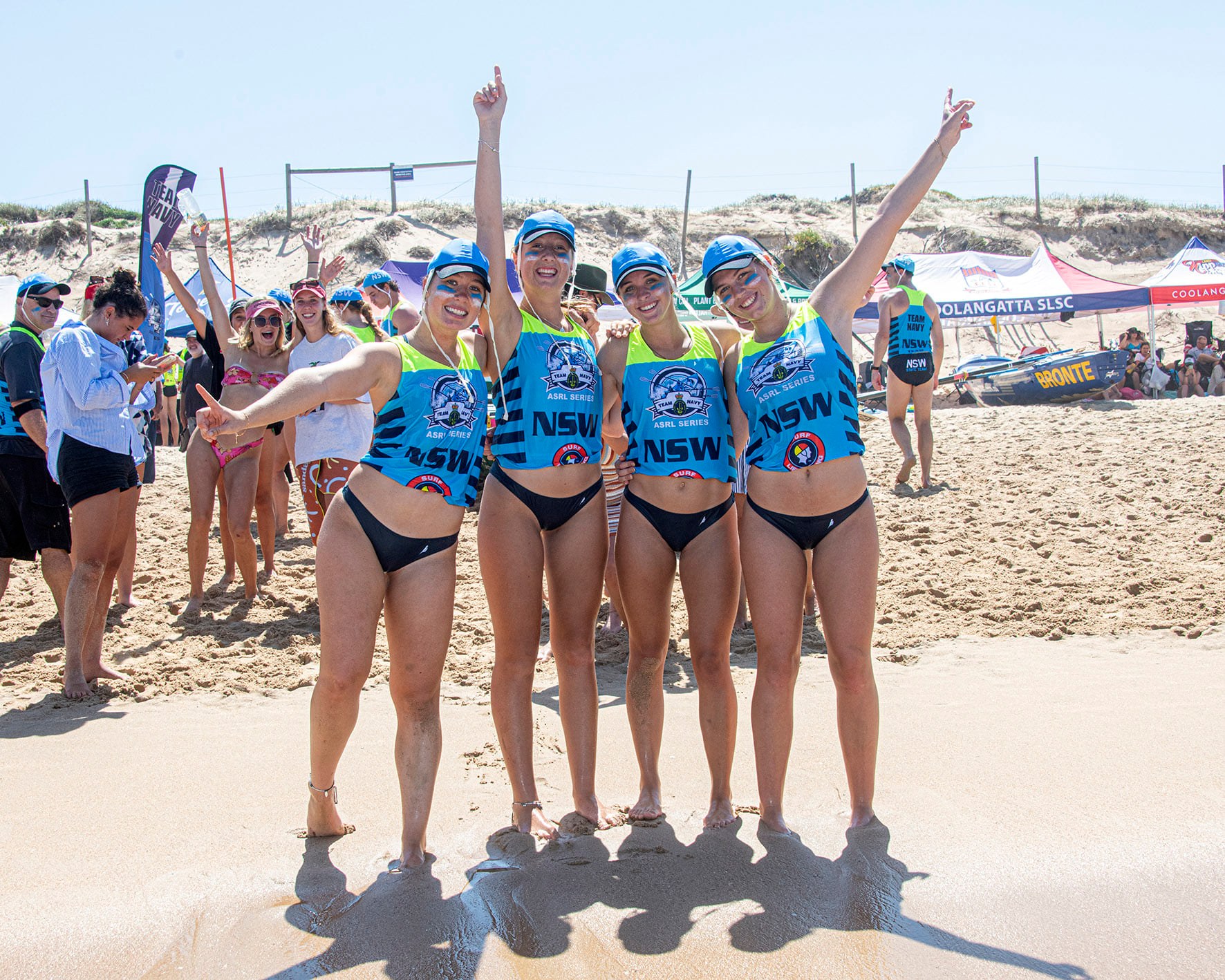 Go Collaroy! Photo by Malcolm Trees
The BIG one for local rowers, so far, is the results for the 2022 ASRL Open Reserve Grade Male Championships, with Avalon Beach SLSC's Pinkies catching the 'wave of the day' to win the final.
1st: Avalon Beach SLSC Pinkies
2nd: Lorne SLSC's Cutlets
3rd: South Curl Curl Echidnas
4th: Maroochydore SLSC
Force
5th: Sty. Kilda SLSC's 1/2 a ton of meat
6th: Freshwater SLSC's Unknowns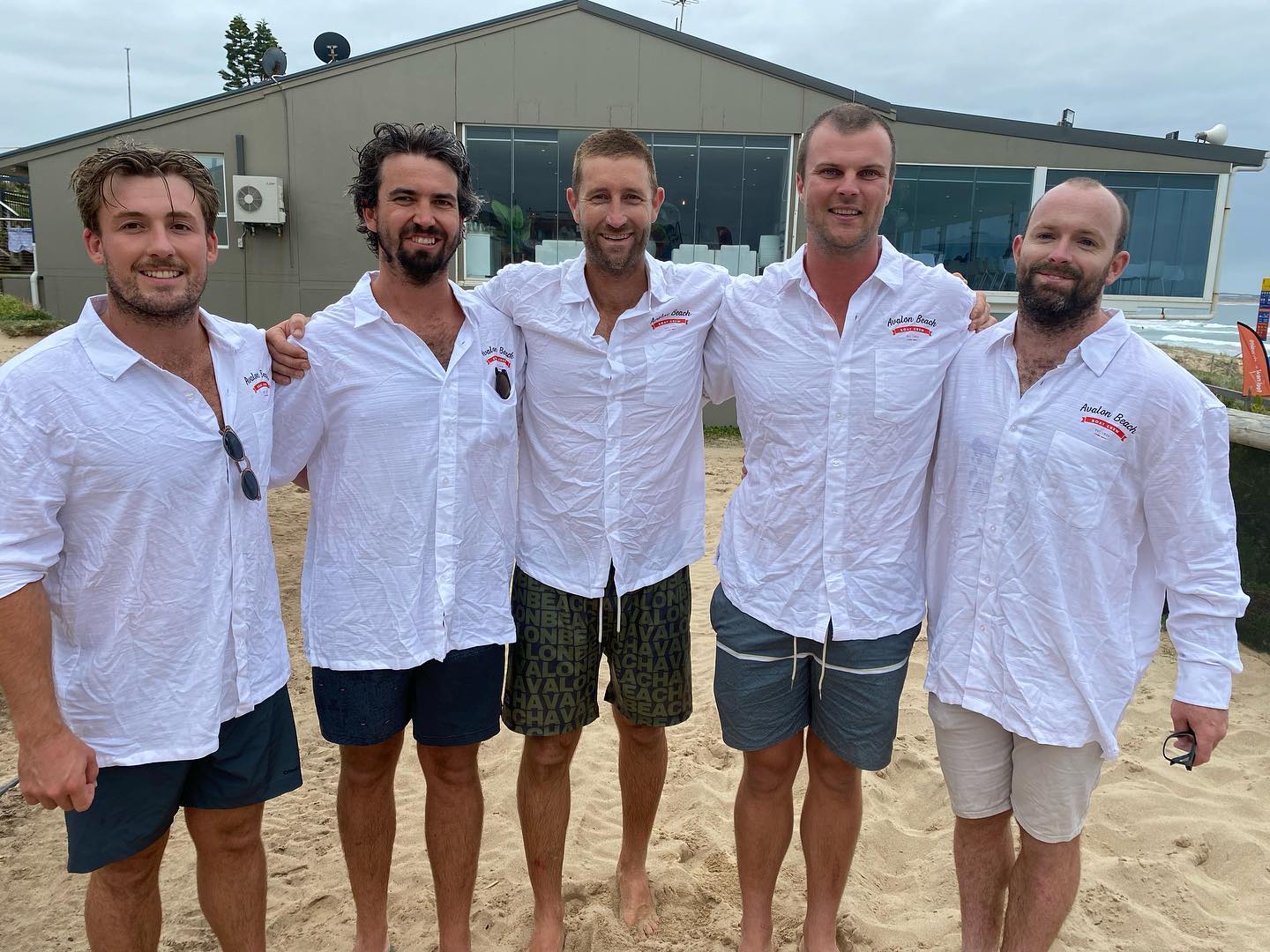 The Avalon Beach SLSC's Pinkies are
Andrew Bright, Nick Sampson (also current ASRL President), Matt Mayall and Tom Curnow, Sweep - Nathan Wellings.
More in The 2022 ASRL Open
The NSW Boaties will then have a break before the NSW State Championships Surf Boat events commence on Friday March 11th and run through Sunday March 13th at Queenscliff SLSC and North Steyne SLSC.
Over 21,000 competitors, spectators and volunteer officials will descend on our area when the 2022 NSW Surf Life Saving Championships, proudly supported by Your local club, returns to metropolitan Sydney after five years based at Lake Macquarie.
Taking place from February 24th through to March 13th, the biggest event on the NSW surf sports calendar will see members from clubs across the state compete over an extended 12 days of fierce competition.
The littlies (Under 9's to U12's) lead out the charge this coming Thursday February 24th and Friday 25th, which means there may be a few less students at school at the end of this week as this place enjoys the final full week of Summer in a favourite place - on the beach and in the water!
Residents State Newport Development Approval Is A Death Certificate For Robertson Road Community Space Possibilities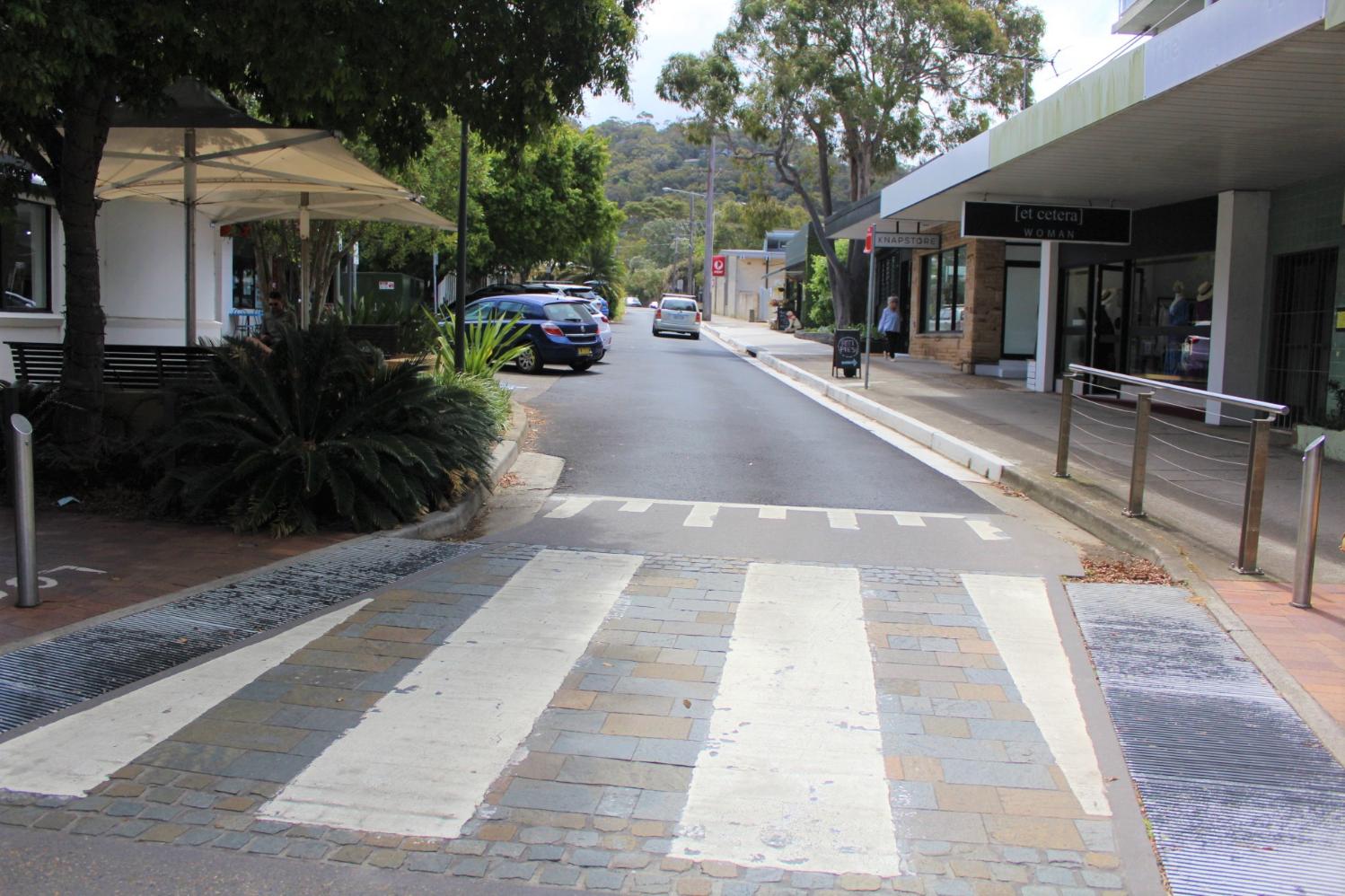 Robertson Road, Newport: The semi-mature 14.4m
Corymbia citriodora
(Lemon Scented Gum) located on council property to the right and up Robertson road, the sole remaining species on that side of the road, although
not listed as an exempt species
by council, has been approved for destruction. It is tolerant of a range of soils but grows best on sandy loam or well-drained gravels. A 19m tree of this variety has a medium Useful Life Expectancy (ULE) of approximately 40 years. The Downing Herbarium, Department of Biological Sciences, Macquarie University North Ryde, has a wonderful stand of these trees; these were planted in 1968.
This tree is growing where the entrance for the basement car park will be.
On December 15 2021 the Northern Beaches Local Planning Panel heard from residents seeking modifications for the then proposed development of a site at 351-353 Barrenjoey Road Newport, on the corner of Robertson road.
Newly elected Councillor Michael Gencher spoke first, stating;
''This is what I see here; an inappropriate overdevelopment from the point of view of the community standpoint, once again a development favouring the developer over the community. The acceptance of this DA is in contravention to the Newport Master Plan and the Shape 2028 – specifically Goal 8 Point C which is to collaborate with the community in the design of vibrant open spaces. Here we have a community-led initiative, a campaign to deliver exactly what Shape 2028 is calling for, and in so doing is really doing the job of council and then finding they're being dudded by the very same council by following that strategic plan. You only have to look at Newport and the vacant shops along Barrenjoey road – yes; Covid has been tough on business but that's not the only reason. Newport needs all possible consideration for a potential community hub on Robertson road to proceed and essentially the acceptance of this DA and the allowance for vehicle movements on Robertson road stops this community led initiative cold in its tracks.It essentially finishes.
This DA does not meet every single requirement set out in the Master Plan (for Newport) and it also proceeds with 34 less parking spots then the previous application. I have to raise the serious questions as to why the developer is permitted to depart from the maximum height set out in the development standards.
Throughout the campaign I ran I was told we need to manage the expectations of community members and groups and so again I find we're only managing the expectations of developers and even exceeding their expectations once again. The community deserves better. The community overwhelmingly opposes this development and I truly urge this panel to reject this development application.''
Newport resident Simon Barlow, who led the Save Roberston Road community group initiative, stated;
''There is not one element in this DA that suits Robertson road or our precious Newport. There is nothing in the proposed bulk of the building, its lack of aesthetic or amenity that will contribute to our village or community. With due respect to the applicant and his architect, they have addressed requirements according to the council staff who have assessed the application but they have by no means satisfied the Newport community who will be living with this development, if it proceeds, for the next century.
This site is one of only four blocks that front onto Robertson road, arguably the most important street off Barrenjoey road in Newport. Robertson road provides the last opportunity for a well planned hub to serve as a business and community heart for the village. This poorly panned application is similar to several recent development proposals on Robertson road that have proved to be disastrous for their inability to activate the street frontage that they occupy. This development would disastrously affect future plans for Robertson road.
At the top of the list of the many disagreeable elements of this plan is the car park entrance on Robertson road, which will remove the ability to close the street for events and gatherings. The proposed condition 37 which allows for access to Foamcrest avenue in the future comes with no guarantee (that this will occur). For instance the Australia Post site could be envisioned as an open community area in the future and thus the condition should carry no favourable weight.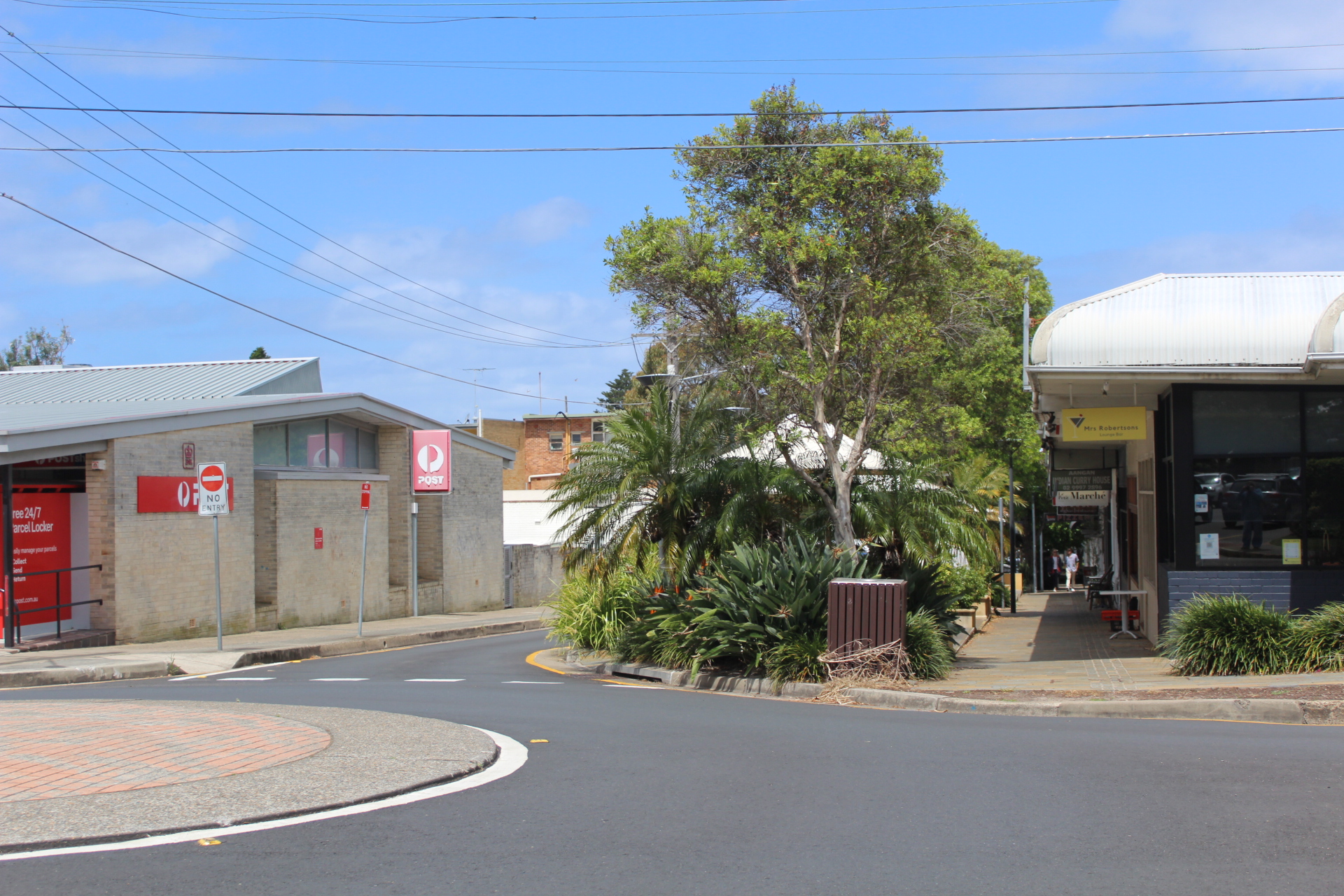 Corner of Foamcrest avenue and Robertson road looking eats - Aus. Post site on corner to left
''I ask the panel if you have made yourselves completely aware of the level of community opposition to this development and our engagement with local and state government over the last 10 months. Have you spent time in Robertson road and canvassed the business owners and residents? Have you considered the alternatives being discussed? If you have you would appreciate the affection this community has for Robertson road and the expectations we have for its future. If you have you would also understand how incompatible this application is with those expectations. We do not have to be town planners, we love here, we understand the dynamics. In the last 10 months since this application was lodged, and in addition to the 419 submissions, over 1300 local residents responded to survey run by us campaign organisers focussed on Robertson road, a copy of which you have been forwarded. The results cannot be ignored and they speak for themselves.
''This DA has been designed by non-residents and is being decided by non-residents. However it is the residents who will be living with this application for the next century. If the community sentiment is ignore through this process it will not only have long lasting consequences for the heart of Newport, for the residents it will reinforce the growing perception that public advocacy and consultation is pointless.''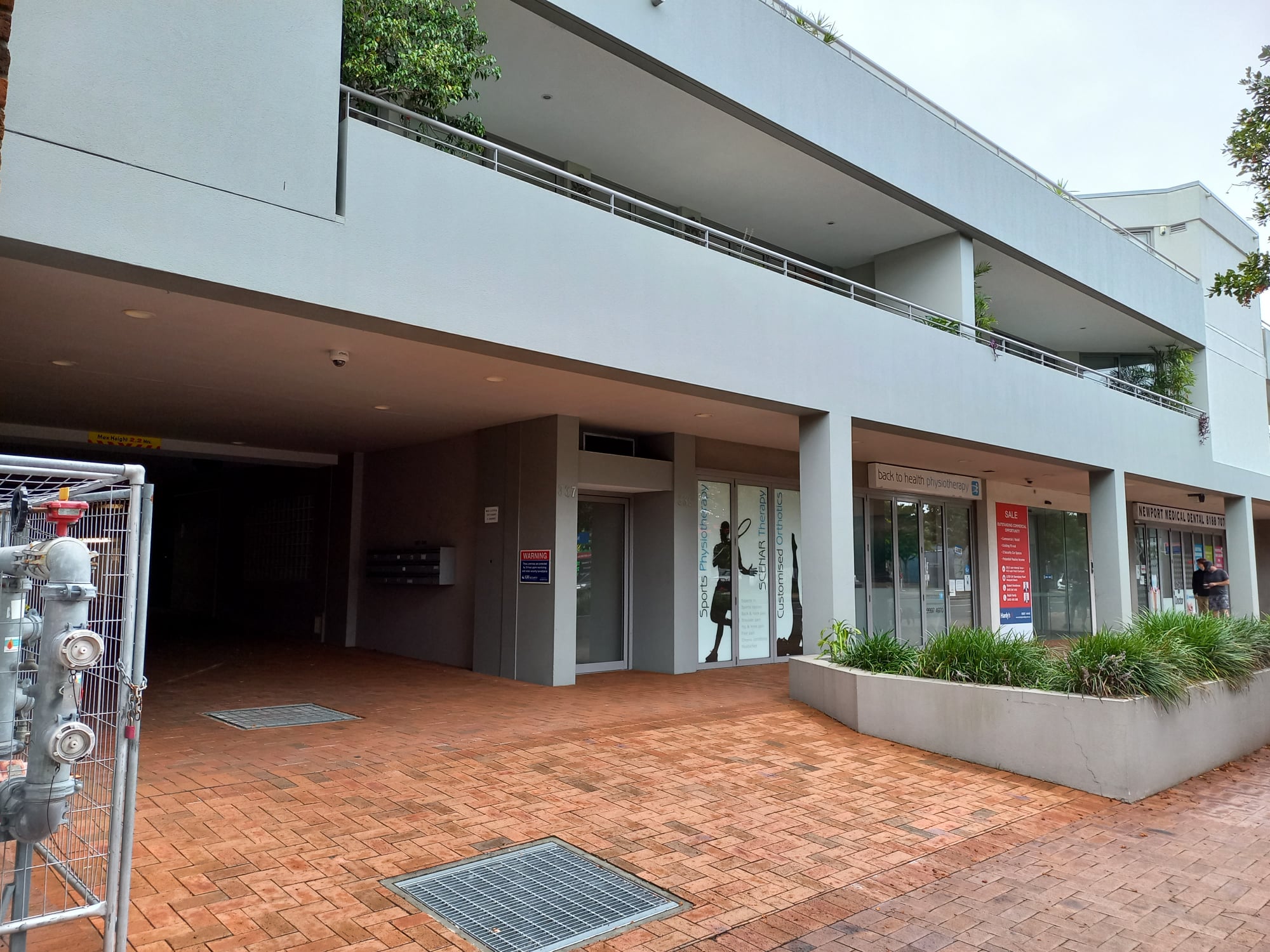 ''Our greatest motivation to Save Robertson Road and precinct should come from the mistakes already made. Terrible planning decisions that have had poor outcomes for Newport. These pictures represent 'dead zones', frontages on to Barrenjoey Rd that cannot be activated - where interesting shops or restaurants could create foot traffic and interaction''. - Simon Barlow, January 2022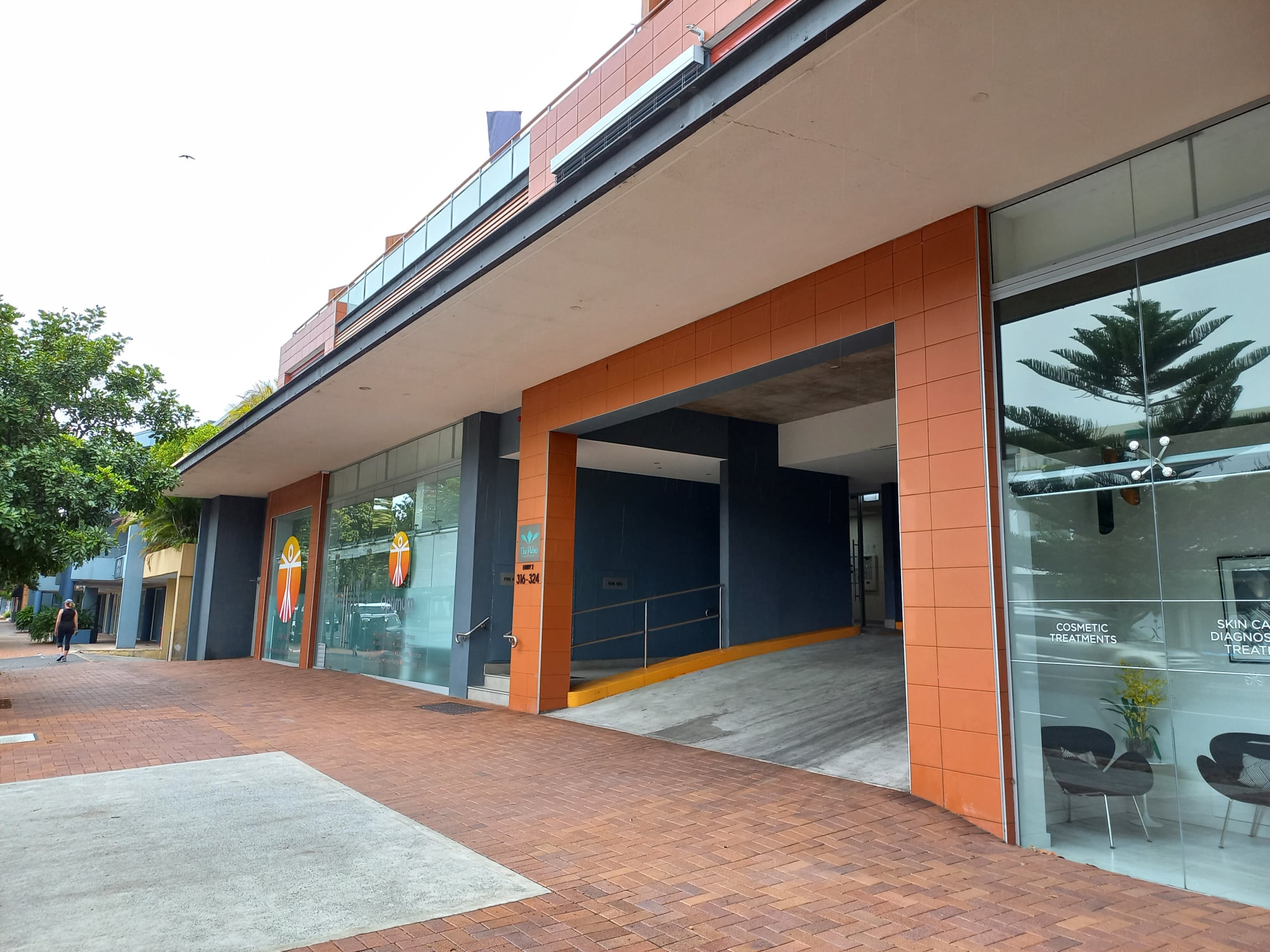 Robertson Road in December 2021. Photos: Simon Barlow;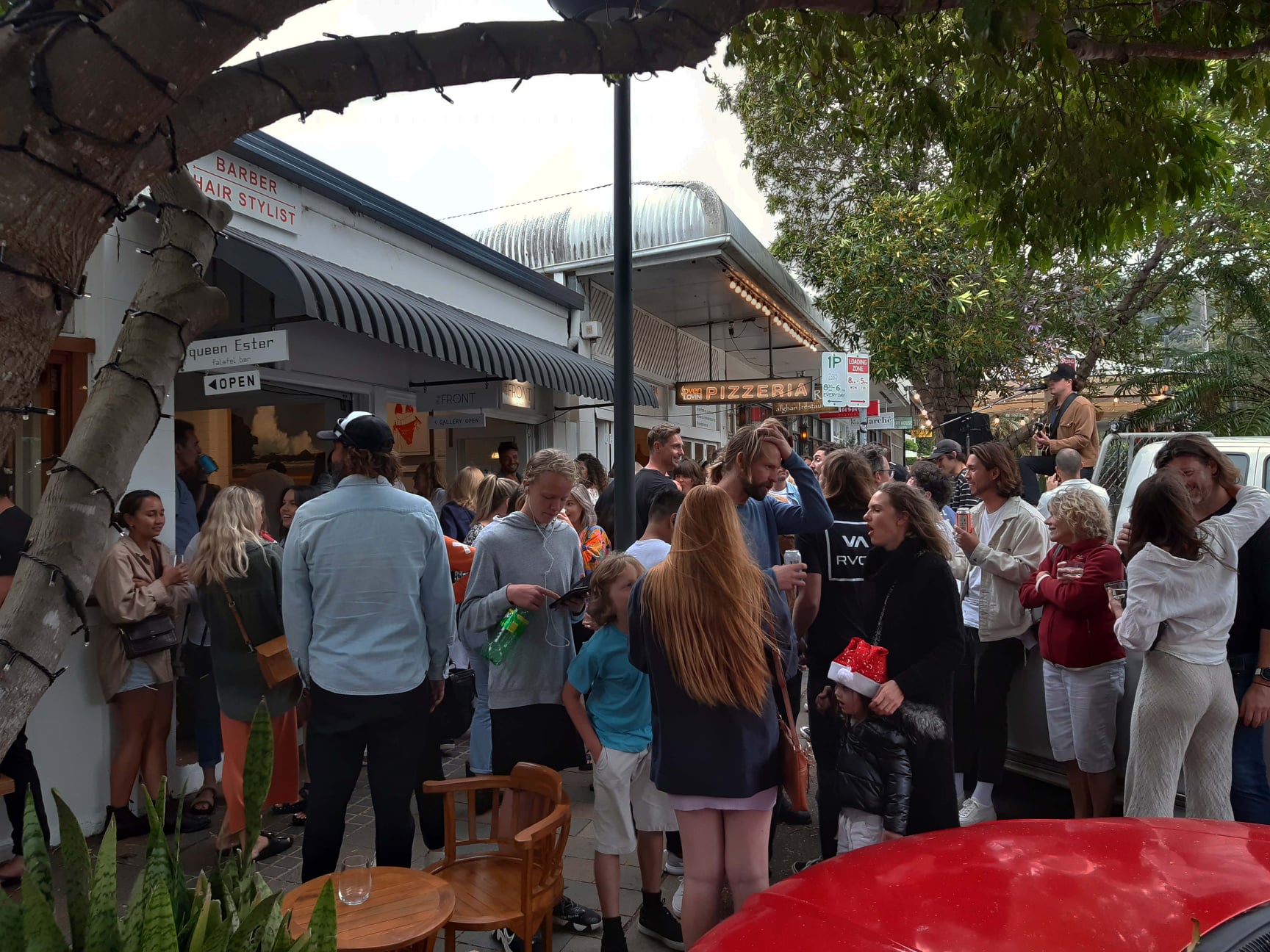 Wendy Dunnet said ''I'm obviously not a planner but I am a concerned local resident and here as Secretary of the Newport Residents Association. As of 11am this morning there have been 125 submissions lodged with council against this (modified) DA, and that is not counting any of the previous submissions sent to council. Also at that time with had 1,245 signatures on a Change.org petition that was set up by a retailer in Robertson road as recently as Monday (14th Dec, 2021) – now 1258. An amazing result and example of community regard.
We are astounded that council would recommend this DA be approved. You have read the assessment and the submissions so will be well aware of various breaches to the Newport Master Plan, including but not limited to the height, bulk, scale and vehicle entry.
Robertson road presents the most amazing opportunity for people who live here to enjoy. The council talks at length about placemaking. This is not about placemaking – this is about in perpetuity, making a town planning decision that will be a disaster. To support a height variation of between 10-30% is not even contemplatable. Taking out one floor of parking means, as per the Traffic Report, a loss of 20 car spaces – this does not appear to include retail requirements or visitors spaces. Cars that will have to be parked somewhere. Please tell us if the developer would then be paying a section 94 contribution of at least $100,000.00 per car space so that the community is not encumbered with the problem of additional parking on our streets.
Simon notes the council condition that will require … to facilitate future access through 31 Foamcrest Avenue… at a time when that site is to redeveloped; what guarantee is there that it will be redeveloped and what control does council have?
Each one of these breaches may not seem significant to you or council – but they will set a precedent that will impact Newport village forever, this will mean that the Newport Master Plan and the DCP are irrelevant. That is totally unacceptable to the Newport Community.''
However, on Tuesday, February 15th, it was announced that the DA had been approved by the NBLPP, having been earlier recommended for approval by Northern Beaches Council staff.
The council staff, and the four member panel of the NBLPP, are simply following the requirements clearly articulated for them.
The intention to override the 20+ years work on a vision for Newport, was introduced in the required 'Northern Beaches Local Housing Strategy', wherein '' Low to medium density housing will be investigated in the one kilometre radius around other local centres including Avalon, Newport, Warriewood, Terrey Hills, Belrose, Forestville, Beacon Hill, Freshwater, Balgowlah and Manly''. This has now been passed, as recommended by council staff to councillors, and is one of those instruments.
The council recommending approval to the Northern Beaches Local Planning Panel, and the same, as stated 'on behalf of Northern Beaches Council', approving a development is stated in the panels decision as;
"the proposed development will be in the public interest because it is consistent with the objectives of the standards and the objectives for development within the zone in which the development is proposed to be carried out."
For this construction the usual traffic report was required which anticipates that for the Demolition Phase the largest truck size will be up to 8.8m in length and there will be up to 40 on peak days (20 in and 20 out). During the Excavation Phase the largest truck size will be up to 8.8m in length with projected daily vehicle movements of 60 on peak days (30 in and 30 out). During the Construction Phase the largest truck size will be up to 12.5m in length with daily vehicle movements (General Deliveries) of up to 10 on peak days (5 in and 5 out) while during the Concrete Pour it is anticipated there will be 40-60 trucks per pour.
As one of the basement levels has now been deleted from the plans this should lessen the time frame and rate of trucks during the excavation phase.
The Approach Route for this traffic will be northbound along Barrenjoey Road, turn left onto Robertson Road and then turn right onto the site in a forward-facing direction. The Departure Route is to be a forward-facing direction to exit the site and then turn right onto Robertson Road, turn left onto Foamcrest Avenue, turn left onto Seaview Avenue and then turn onto Barrenjoey Road. So the back roads of Newport will be privy to the 18 months of trucks and associated vehicles too.
The traffic management plan states it will minimise construction related traffic movements during school peak periods.
On February 11th the NSW Department of Planning announced an extension of 'emergency construction hours' until March 31st 2022, allowing construction sites to operate on weekends without the need for prior planning approval.
This change first took effect on June 11th 2021 and was issued by the NSW State Minister for Planning and Public Spaces under an Order called the Environmental Planning and Assessment (COVID-19 Development – Construction Work Days) Order (No.2) 2021.
This latest Order sets out the limitation for building work to be performed on weekends without the need for any approval under the Act if it complies with the conditions specified for the development.
The Order permits 'building work' or 'work', or the 'demolition' of a 'building', (as these terms are defined in the Environmental Planning and Assessment Act 1979 (NSW)) on a Saturday between the hours of 7am and 5pm. The Order also permits the following works and activities to be carried out on a Sunday between the hours of 9am and 5pm:
professional and administrative activities which do not involve any physical construction works;
painting;
wall and floor tiling;
waterproofing;
silicone work (sealing);
builders clean (excluding site clearing by use of bobcats or similar machinery);
carpet laying;
prefabricated joinery installation; and
any other works occurring indoors which do not produce substantial noise.
Minister for Planning and Minister for Homes Anthony Roberts said it's vitally important we all support the construction industry and the 340,000 jobs it supports.
"Construction continues to play a crucial role in our state by contributing around $47 billion each year to the economy, and supporting communities by, keeping people in jobs delivering new homes and community facilities," Mr. Roberts said. "These changes will help us keep shovels in the ground to deliver new homes, jobs and great public spaces and keep the economy moving."
Treasurer Matt Kean said the measures were aimed at supporting some of the sectors hardest hit by the pandemic and designed to keep the economic wheels turning during the Omicron wave of the pandemic.
"We know that some retailers have struggled to get supplies and that impacts what people see on the shelves," Mr Kean said. "We are changing the rules to make it easier for businesses to get those critical supplies – 24 hours a day in business and industrial areas.
"We've already changed the rules to let diners onto the footpaths and public spaces and now we're extending measures to let pubs and restaurants use privately owned car parks and open space until 30 June (2022)."
No such luck for Robertson road though – even the businesses already operating are likely to be impacted by the now passed building works with demolitions that bring noise, dust and tradies vehicles and trucks set to rumble through the morning latte previously being sipped on a quiet off the main thoroughfare street. How many will survive this, projected, 18 months build? Any?
Boat House In Governor Phillip Park Refurbishment; Demolition Images
Photos: February 8 and 16, 2022 - by Cameron Greaves
The Boat House is currently undergoing a rebuild with a brand new but still the same version due to open in 2023.
More next week!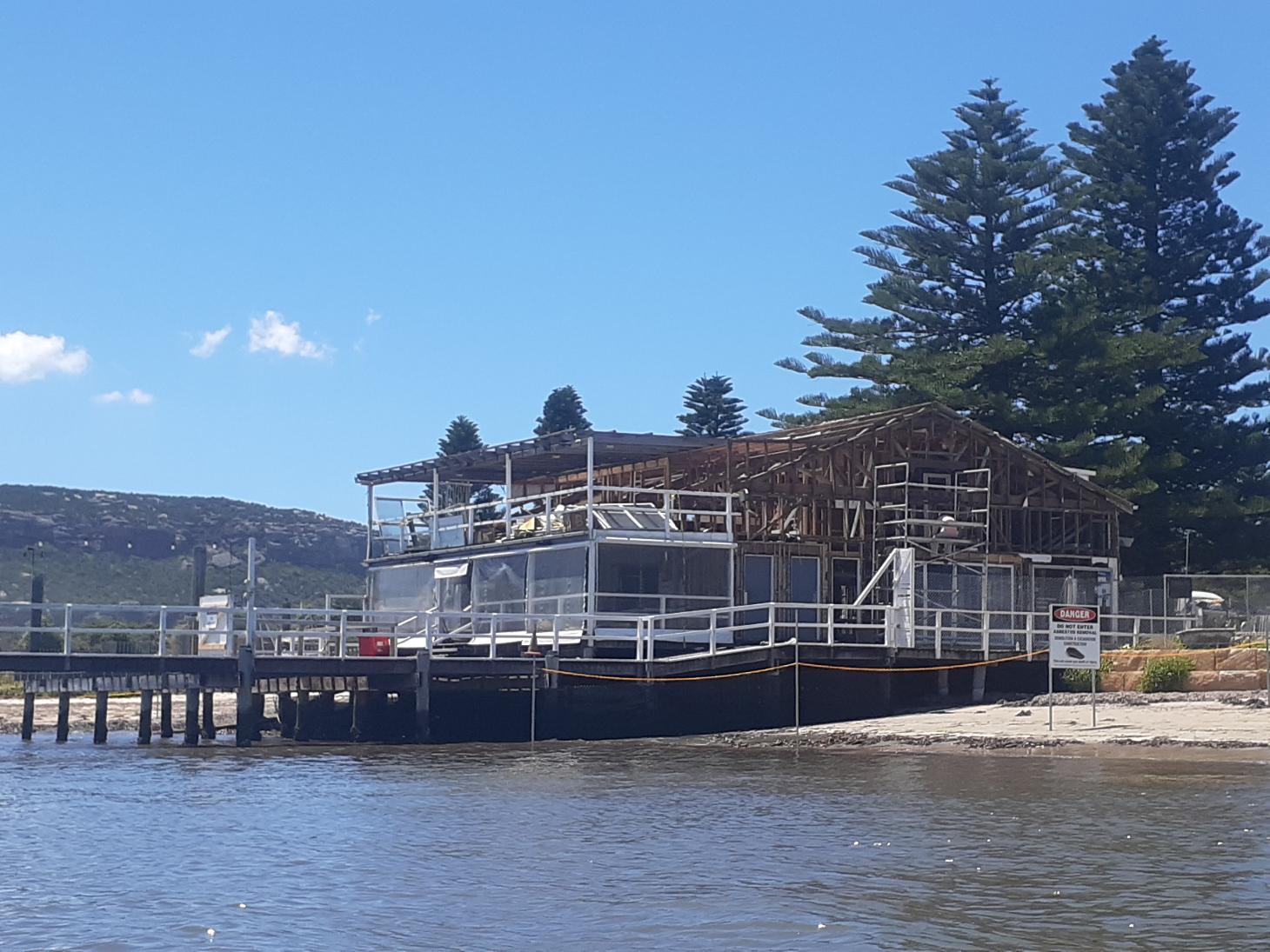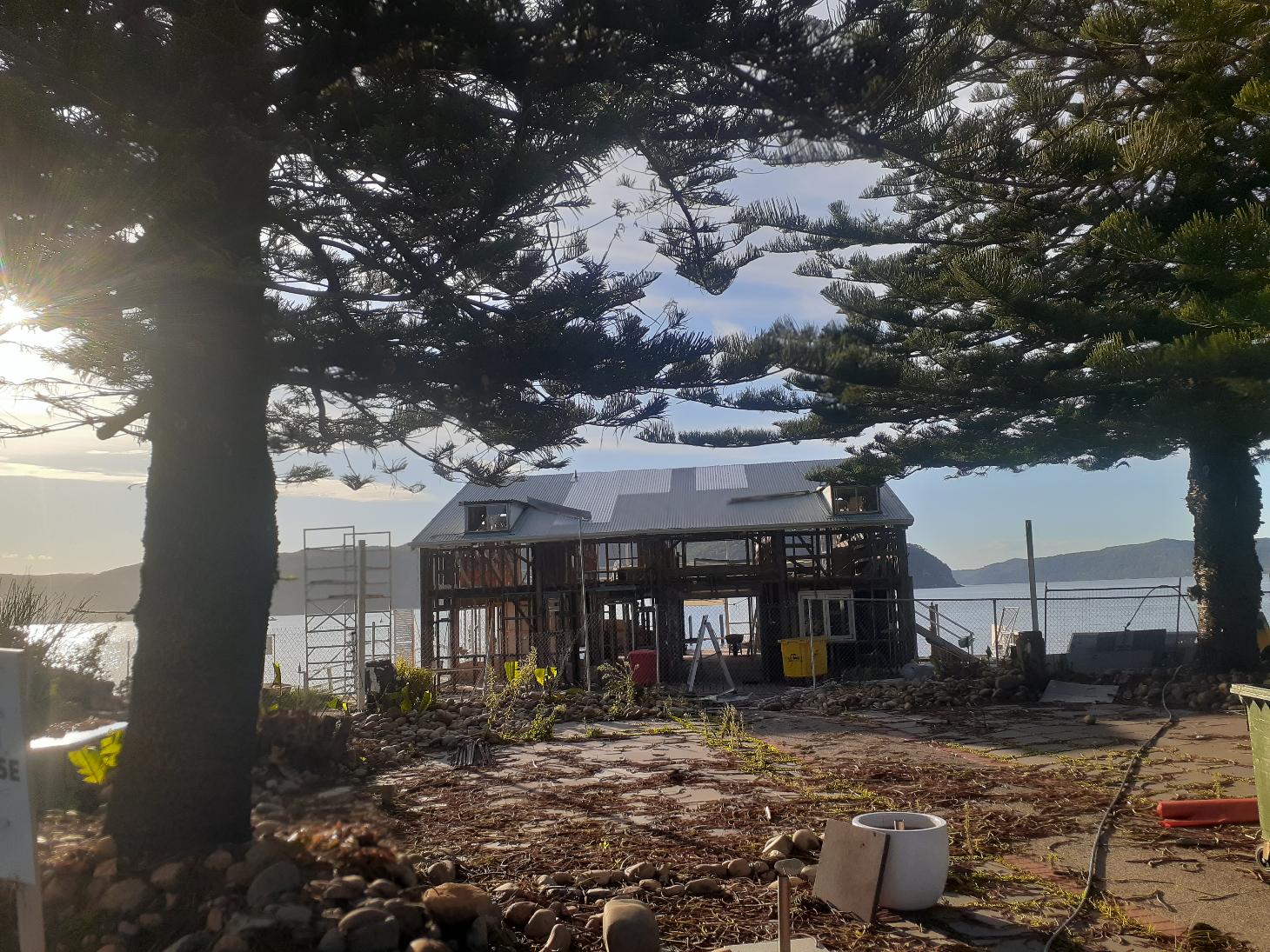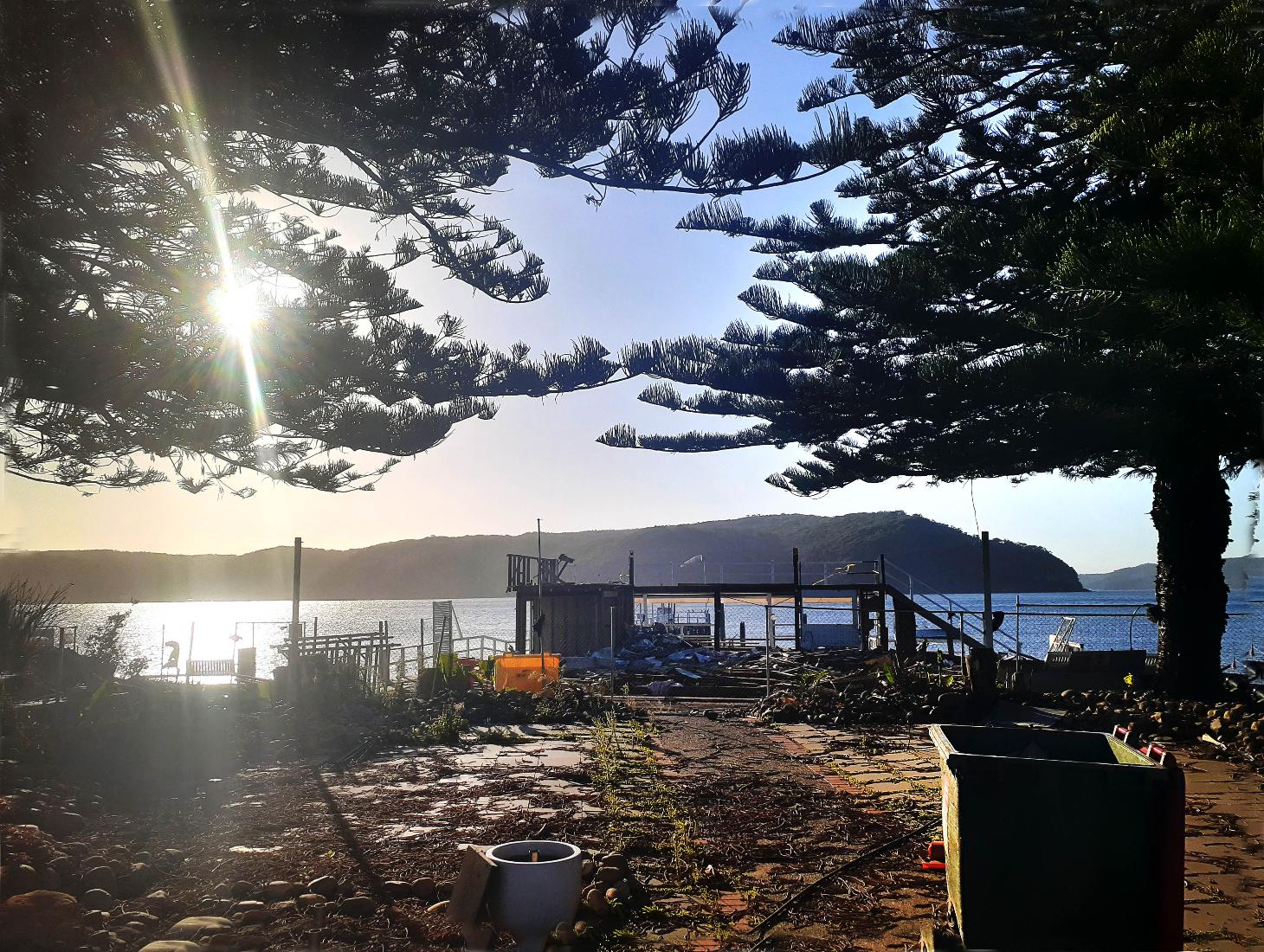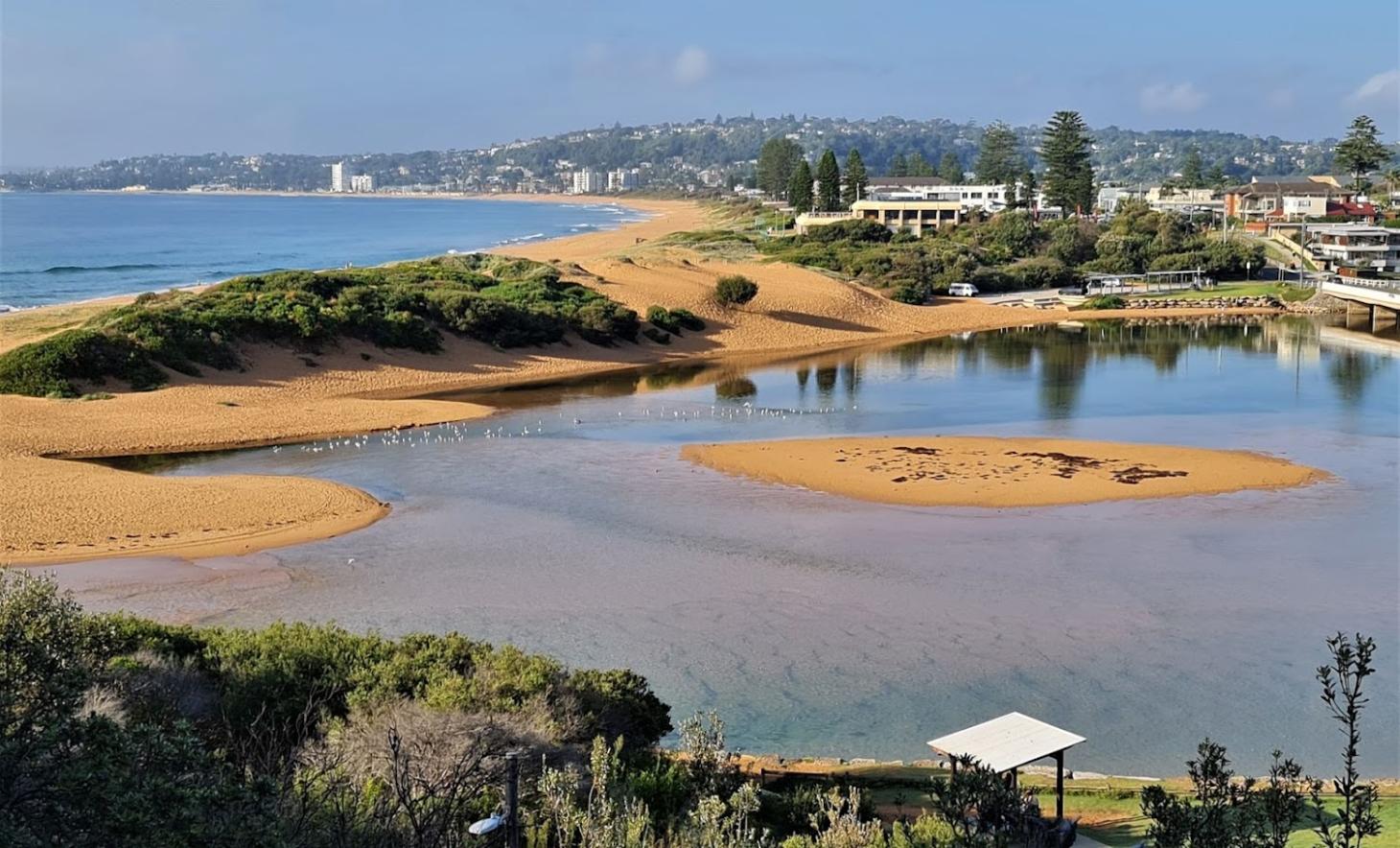 Narrabeen ....Naturally!. Phot: Joe Mills, February 18, 2022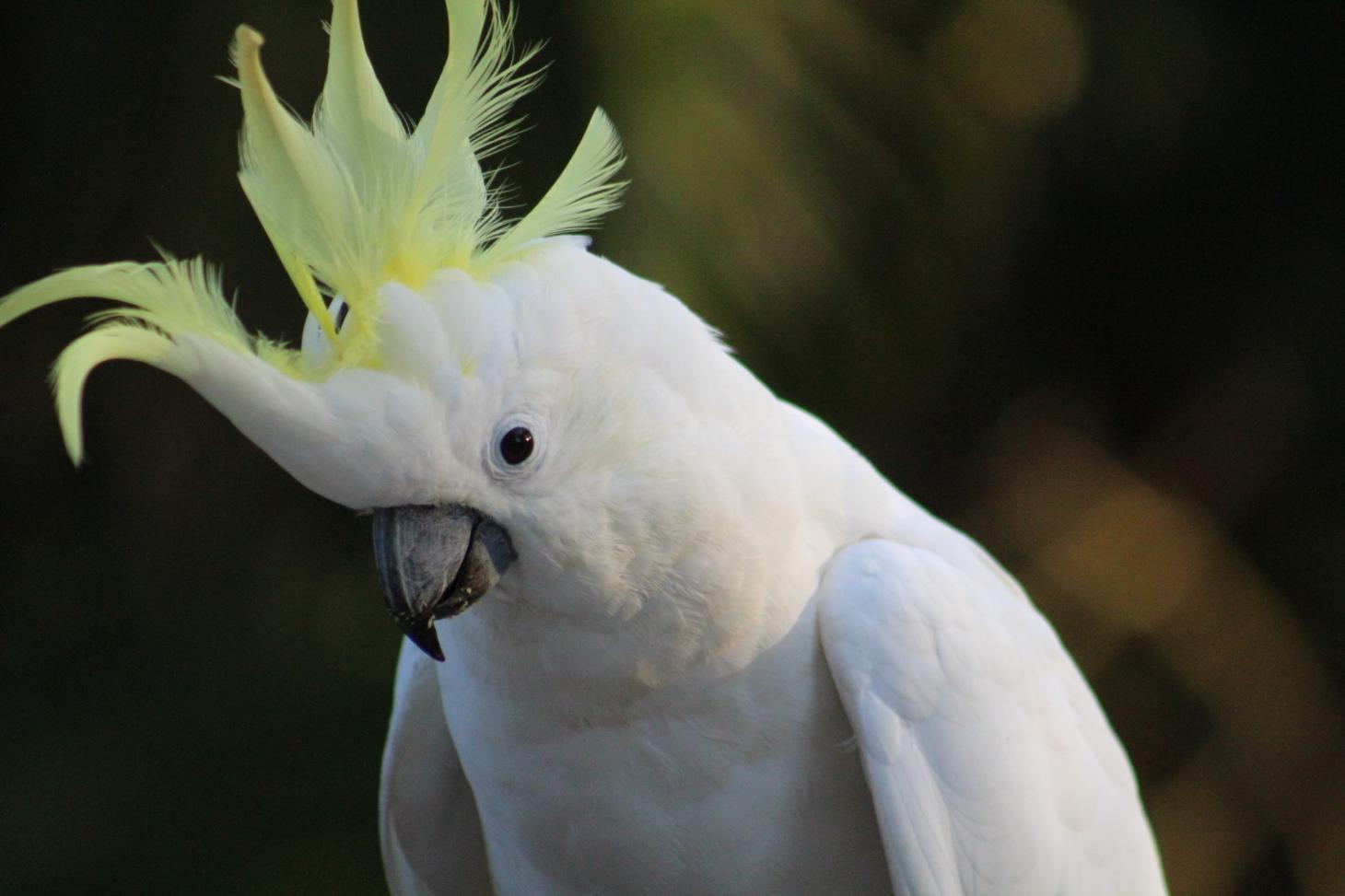 An Adolescent Avalon Avian. Photo: A J Guesdon, February 18, 2022
Sunrising At Avalon Beach
Photos: Joanne Seve, February 19, 2022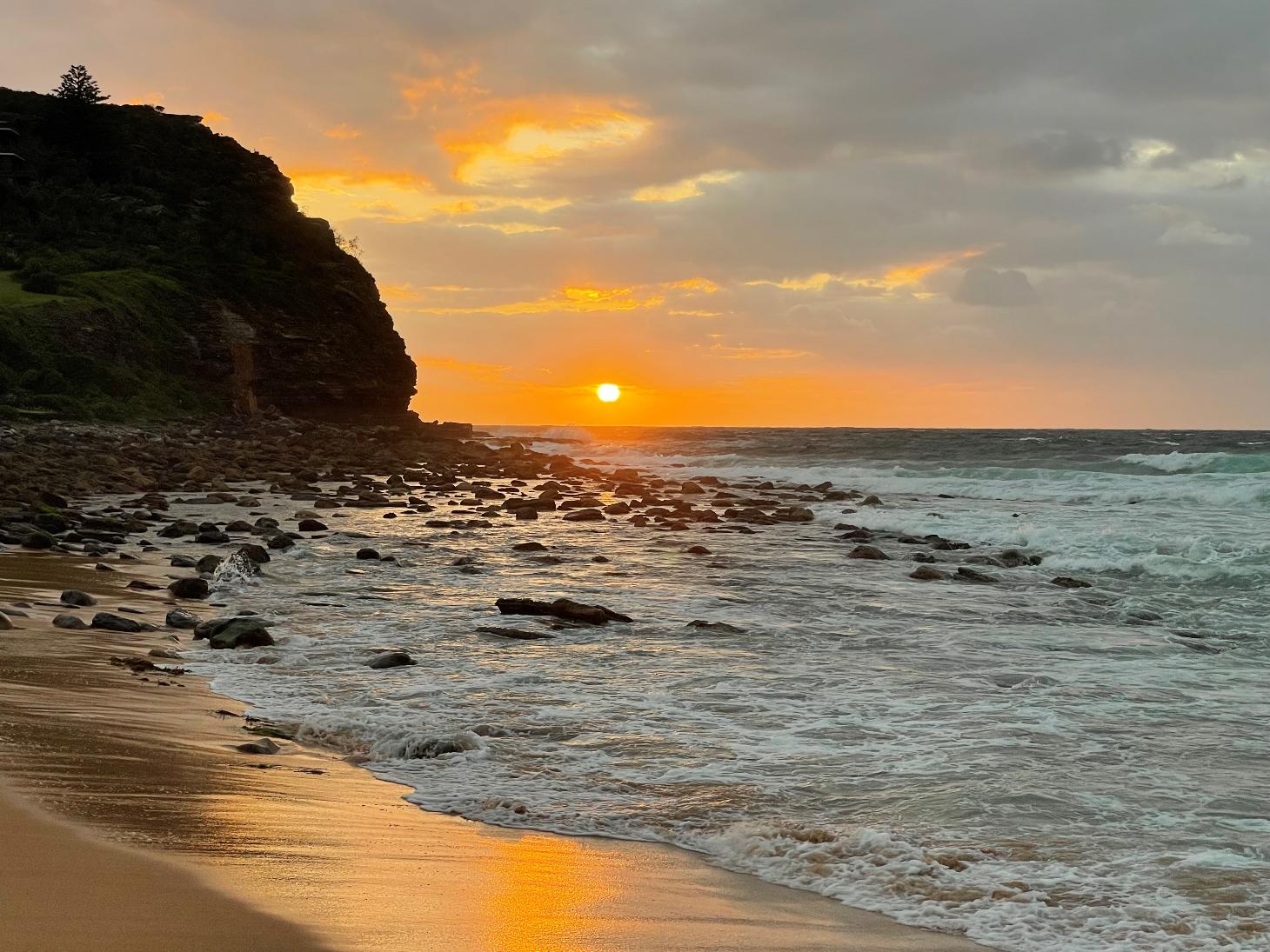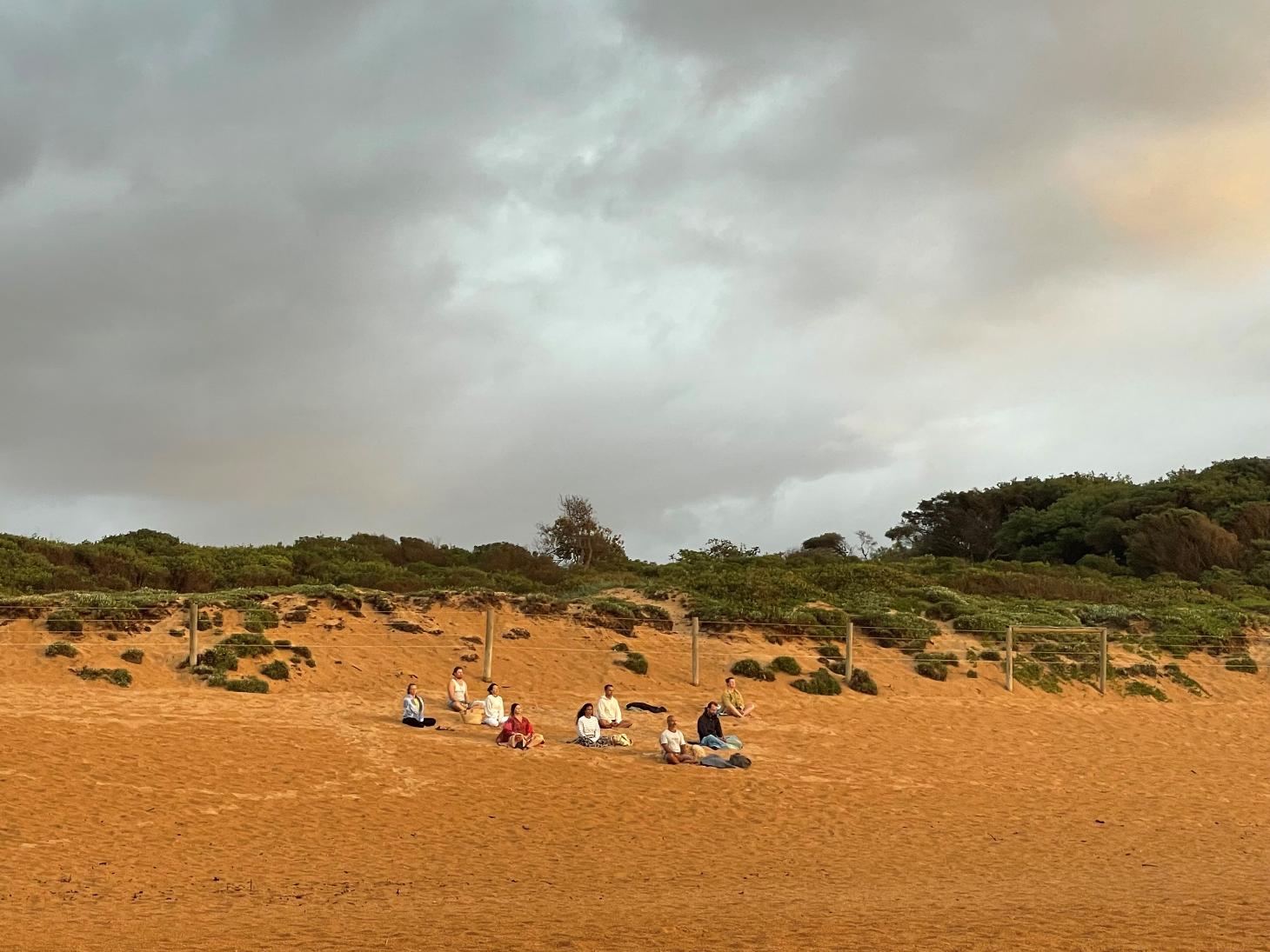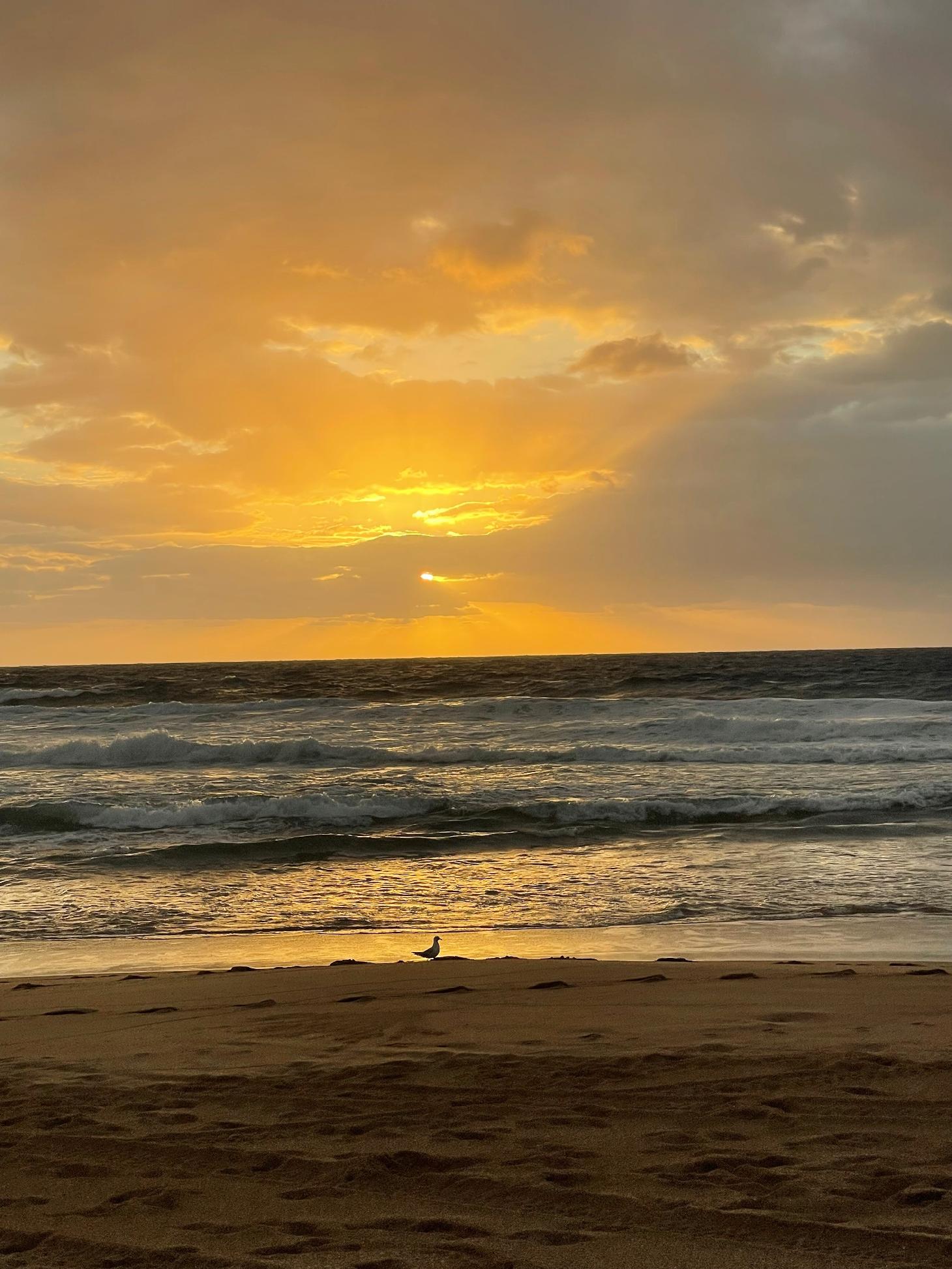 Past Features Archives (pre 2014)
Pittwater Online News was selected for preservation by the State Library of New South Wales and National Library of Australia. This title is scheduled to be re-archived regularly.
Archived Issues (2014 on) may be accessed here: pandora.nla.gov.au/tep/143700