November 7 - 13, 2021: Issue 517
2020-21 State Of The Beaches Report: Birdwood Park - Bilarong Reserve Rated 'Poor' For Water Quality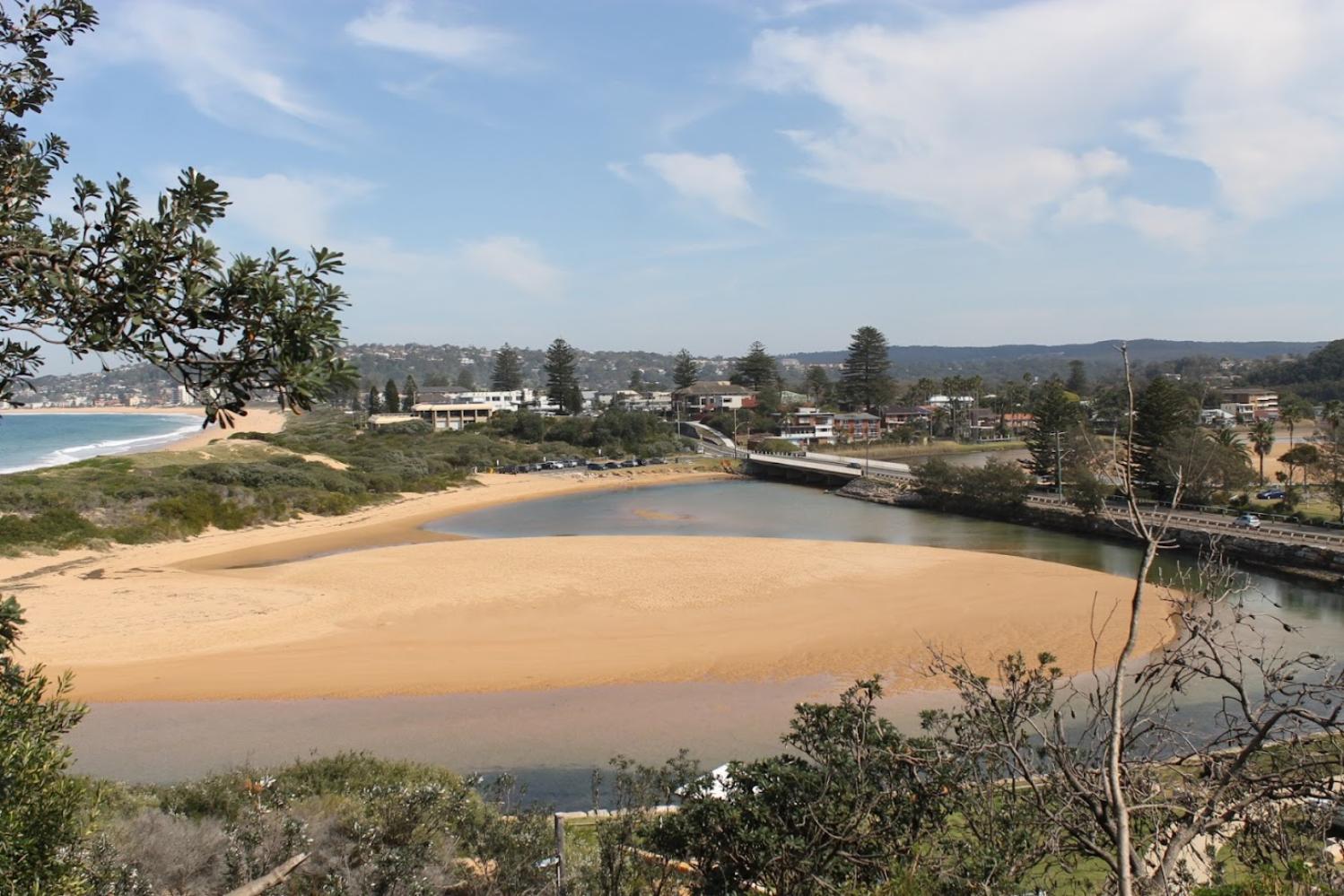 Birdwood Park, Narrabeen Lagoon - rated 'poor'. AJG pic.
The NSW Government today released the 2020-21 State of the Beaches report on Sunday October 31st, 2021.
The State of the Beaches report provides an overview of the water quality at 210 swimming locations monitored under the Beachwatch and Beachwatch Partnership programs across New South Wales. The 2020-21 report found:
98% of the 118 ocean beaches were graded as 'Good' or 'Very Good'
77% of the 71 estuarine swimming sites were graded as 'Good' or 'Very Good'
24% of the 17 lake/lagoon swimming sites were graded as 'Good' or 'Very Good'
All 4 ocean baths were graded as 'Good'.
Environment Minister Matt Kean said 179 of the 210 swimming sites in New South Wales were graded as Good or Very Good, indicating they were suitable for swimming most of the time.
"This is a good result given the wet weather conditions experienced in many coastal areas, including the wettest summer in New South Wales since 2012," Mr Kean said.
"As we head into the summer swimming season I encourage everyone to not only Slip, Slop and Slap and swim between the flags, but to be COVID Safe on our beaches this summer."
Water Minister Melinda Pavey said the report demonstrates the NSW Government's commitment to improving water quality for communities.
"Rainfall is the major driver of pollution in recreational waters as it generates stormwater runoff and triggers discharges from the wastewater system," Mrs Pavey said.
"That's why we encourage swimmers to jump online to the Beachwatch website before they jump in the water this swimming season to check the daily pollution forecast particularly after rainfall."
Sydney Water head of Wastewater and the Environment Ian Fairbairn said the results of this year's report are testament to the work that goes on behind the scenes at Sydney Water.
"This summer we'll roll out special hi tech sensors across the sewers within the catchments of the beaches," Mr Fairbairn said
"This technology will give us an early warning of any potential blockages and discharge to waterways and allow us to prevent them from occurring to keep our waterways clean. We're spending more than $200 million between now and 2024 to keep beaches and rivers right across Sydney swimmable."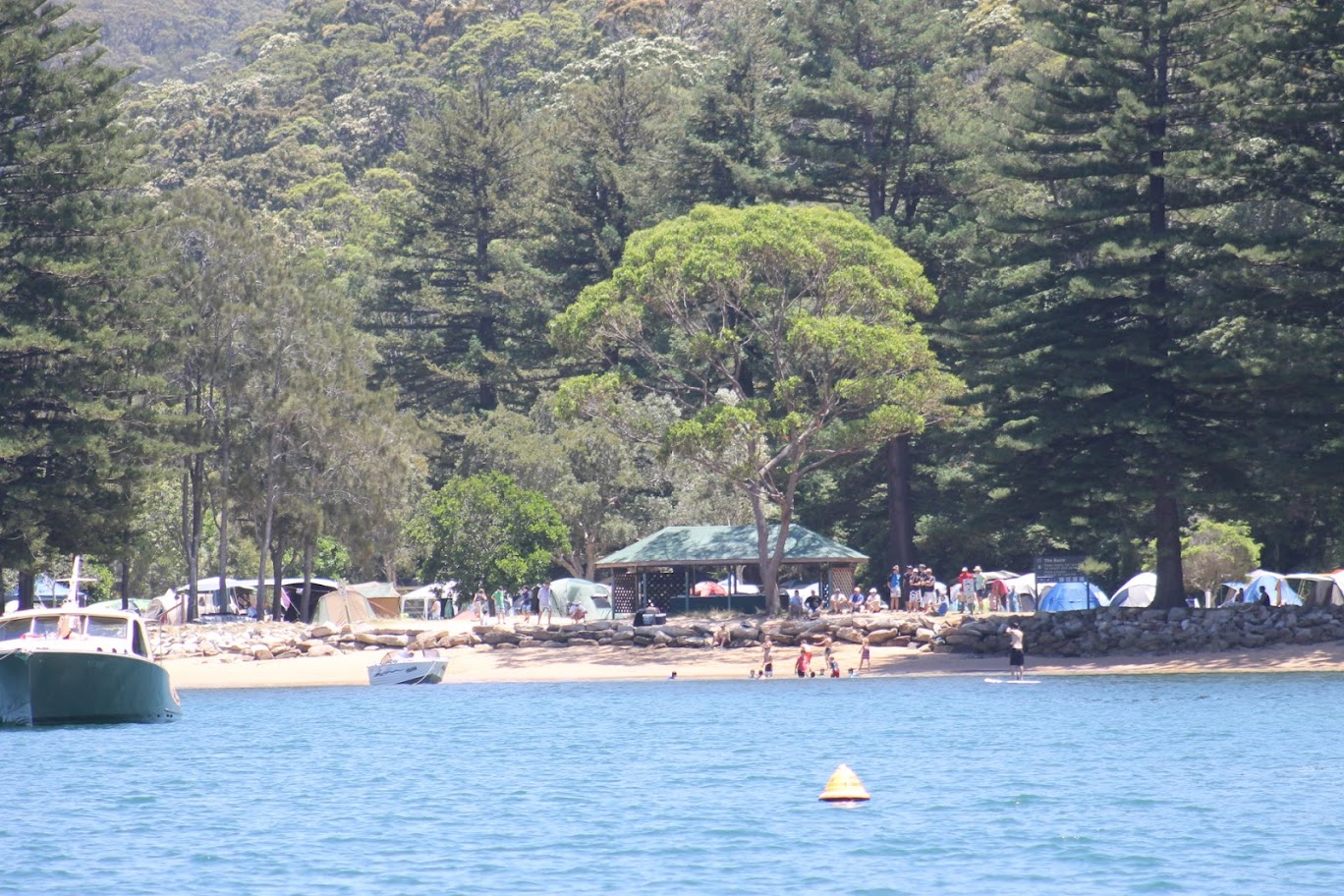 Recreational water quality has been monitored in the Sydney region since 1989 by the Department of Planning, Industry and Environment's Beachwatch program.
In our area those beaches nearest ocean sewerage ocean outfalls remain impacted, with most rating 'good' but not very good. The report states that thirty of the 32 swimming sites were graded as Very Good or Good in 2020–2021, which is a decline in performance on the previous year.

The two swimming sites in Narrabeen Lagoon, Birdwood Park and Bilarong Reserve, were graded as Poor in 2020–2021, a decline from Good grades in the previous year.
Water quality at these sites was mostly suitable for swimming during dry weather, with 85% and 77% of dry weather samples within the safe swimming limit for Birdwood Park and Bilarong Reserve, respectively. However, enterococci levels increased with increasing rainfall, and often exceeded the safe swimming limit after light rainfall.
Prior to this year's Poor grade, Birdwood Park in Narrabeen Lagoon was graded as Good for several years.
Of our estuarine swimming sites and pools only two were rated 'very good' in this report - at Great Mackerel and The Basin.
Mona Vale Beach was upgraded to Very Good from Good in the previous year, due to improved microbial water quality. The microbial water quality is close to the threshold between Good and Very Good and has fluctuated between these grades over the past few years. Elevated bacterial levels were often recorded after heavy rainfall.

The best beaches were Palm Beach, Whale Beach, Avalon Beach, Bilgola Beach, Newport Beach, Bungan Beach, Mona Vale Beach, Dee Why Beach, South Curl Curl Beach, The Basin and Great Mackerel Beach. These sites had excellent water quality and were suitable for swimming almost all of the time.
Estuarine and lagoon swimming sites did not perform as well as ocean beaches due to lower levels of flushing which increase the time needed to disperse and dilute pollution inputs, taking longer to recover from stormwater events.
Barrenjoey Beach, Paradise Beach Baths, Clareville Beach, Taylors Point Baths, Bayview Baths, Elvina Bay, North Scotland Island and South Scotland Island were graded as Good. Water quality at these sites was suitable for swimming most of the time, with elevated levels of enterococci mostly recorded following rainfall.
Elvina Bay was downgraded to Good from Very Good in the previous year. The microbial water quality at this site is close to the threshold between Good and Very Good and has changed between these grades over recent years. While water quality is mostly suitable for swimming during dry weather and after light to moderate rainfall, elevated bacterial levels were regularly recorded following heavy rainfall.
While Bayview Baths and Barrenjoey Beach have continued to be graded as Good for the last four years, elevated enterococci levels were recorded during dry weather conditions.
2021 24 Hour Row For Mental Fitness Raises The Roof In Letting All Know 'You're Not Alone - Wherever And Whenever'!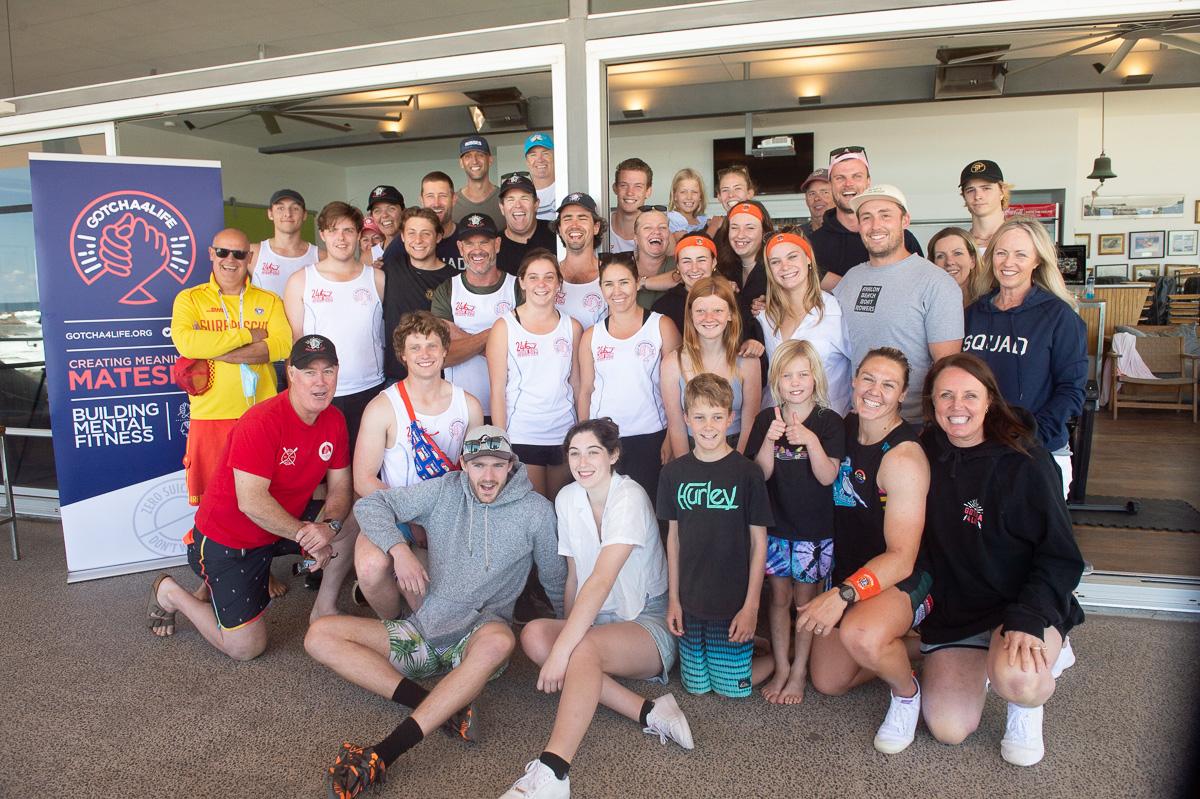 At the Avalon Beach SLSC clubhouse after the finish of this year's 24Hour Row on Sunday. Photo: Michael Mannington, Community Photography
In a year where the focus on mental fitness is more important than ever, event organisers were excited to see the enthusiasm from so many clubs to participate and help raise money for such an important cause.
After the success of the Avalon Beach 24 Hour Row over the past three years, the event expanded in 2021 despite the pandemic and extended lockdowns. Over 40 locations from Queensland, NSW, Victoria, South Australia and Western Australian Surf Life Saving Clubs and gyms registered for the event that kicked off at midday Saturday 30th of October and ran until midday Sunday 31st.
Rowing machines were set up at each location and participants took turns rowing for up to one hour each, keeping the machines going for the full 24 hour period. Some of Australia's top athletes including Olympic rower Georgie Rowe were signed up to take part alongside well known figures such as Paul Gallen and Hugh Jackman, and participants who have never been on a rowing machine in their lives.
At Avalon Beach SLSC rugby union legend Sharni Williams took the last hour on the Sunday, Gus Worland cheering her on.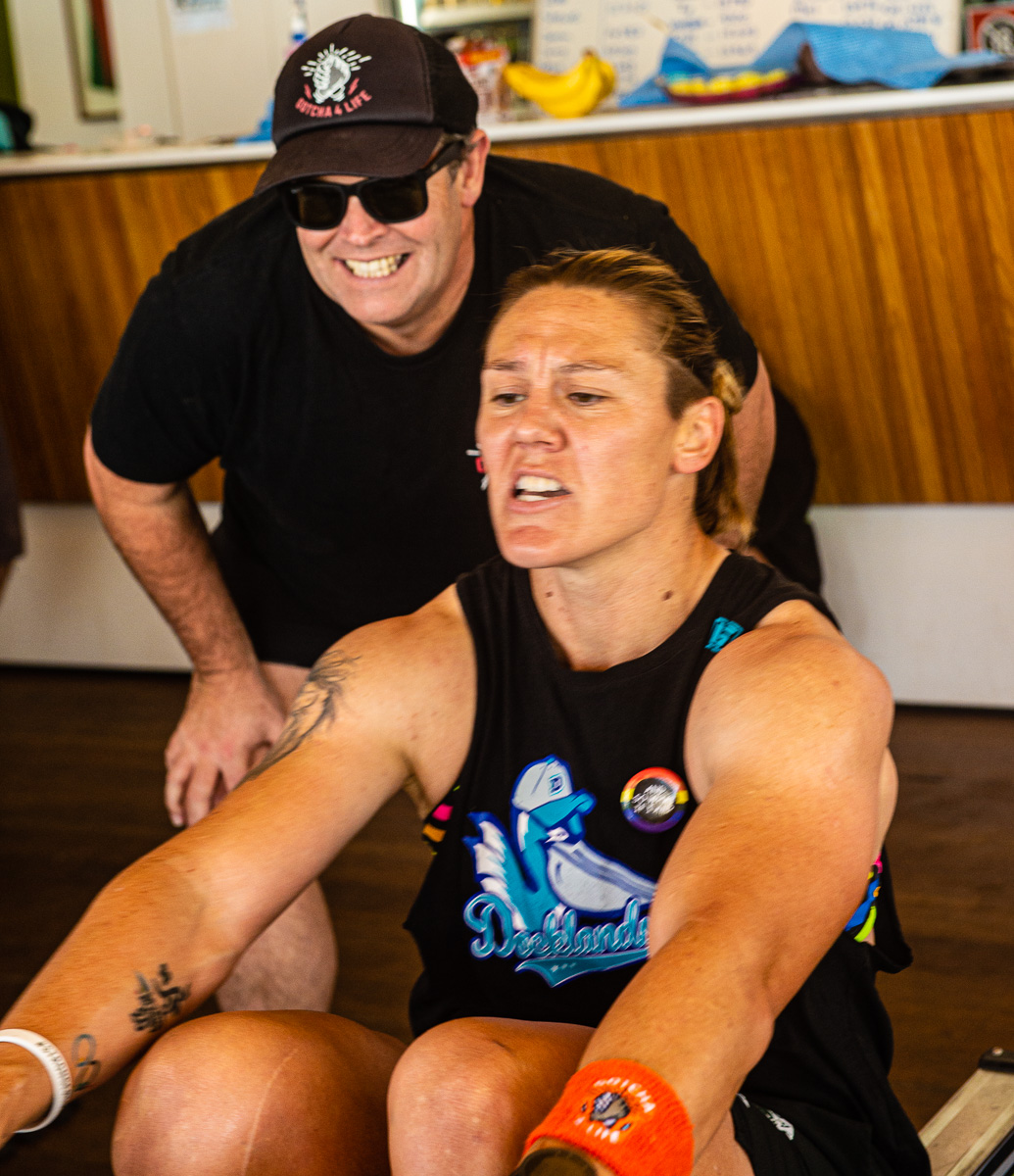 Sharni going for broke - Gus watching the k's clock up. Photo: Michael Mannington, Community Photography
Together they all worked through the mental and physical challenge of rowing and will raise funds for Gotcha4Life which delivers programs to help improve the mental fitness of all Australians.
2022 NSW Surf Life Saving Championships To Be Hosted Here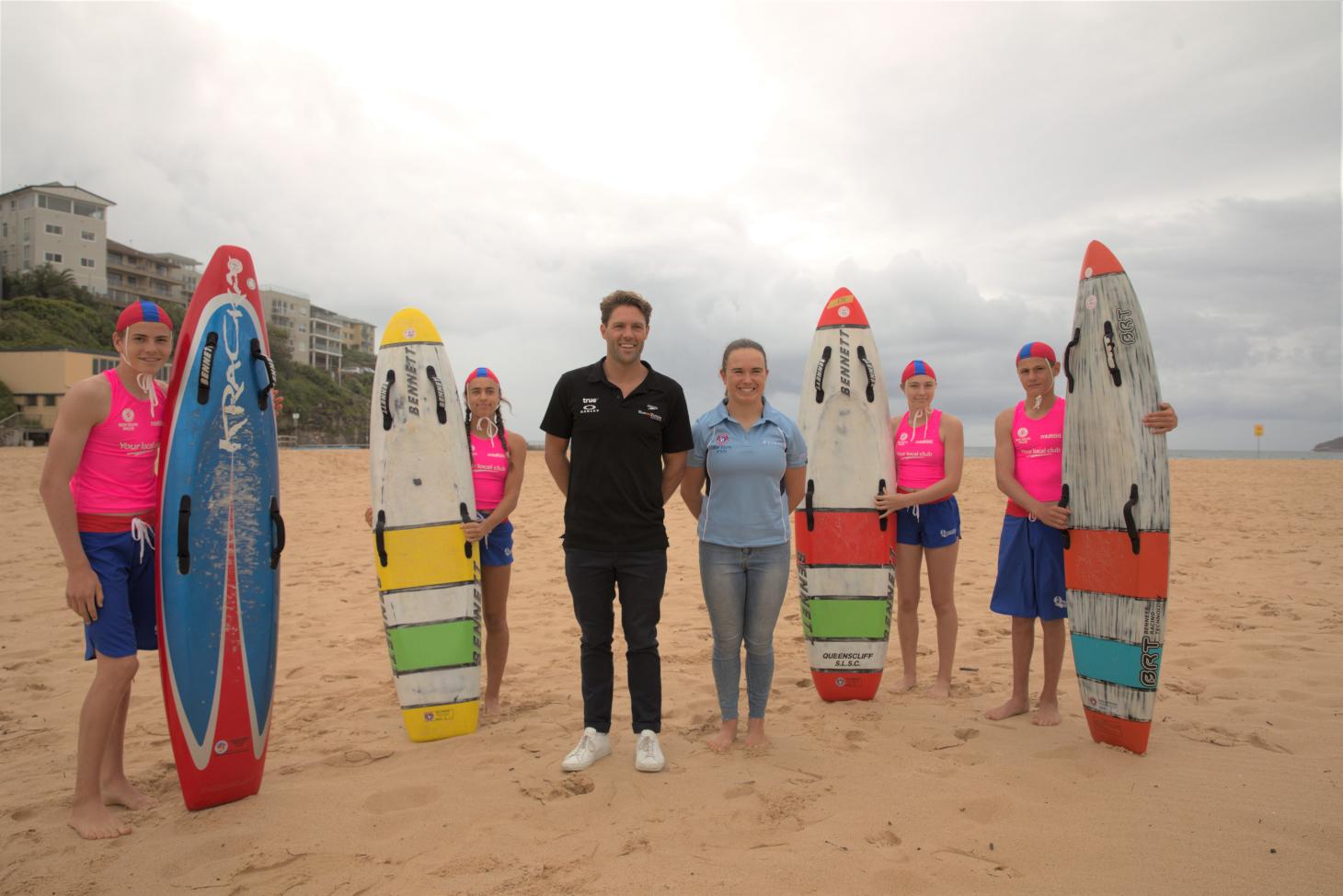 Kendrick Louis and Jemma Smith with Queenscliff members
Over 21,000 competitors, spectators and volunteer officials will descend on Sydney's Northern beaches when the 2022 NSW Surf Life Saving Championships, proudly supported by Your local club, returns to metropolitan Sydney after five years based at Lake Macquarie.
Taking place from 24 February through to 13 March, the biggest event on the NSW surf sports calendar will see members from clubs across the state compete over an extended 12 days of fierce competition.
Queenscliff, North Steyne and Freshwater SLSCs will play host to what promises to be the biggest and best surf competition in years, starting with Junior Championships and moving through Lifesaving, Masters and Open Championships before closing with the always spectacular Surfboat competition.
Northern Beaches Council has thrown its support behind this major event and looks forward to welcoming competitors and families from all over NSW to the vibrant and iconic Manly area.
Northern Beaches Council Mayor Michael Regan said the event could not come at a better time for the local community.
"We are so proud to host the NSW Surf Life Saving Championships, showcasing Surf Life Saving at its very best," Mayor Regan said. "This major event will drive our local economy and support local businesses as they recover from the Covid-19 pandemic – especially our hospitality and accommodation providers.
"We expect thousands to attend competitive events across three big weekends and three spectacular locations – Freshwater, Queenscliff and North Steyne. We are so pleased that it will be an accessible and inclusive event so all people in the community can get involved.
"Supporting events like this is all part of our broader plan to grow our visitor economy, while protecting our environment and serving the best interests of our community."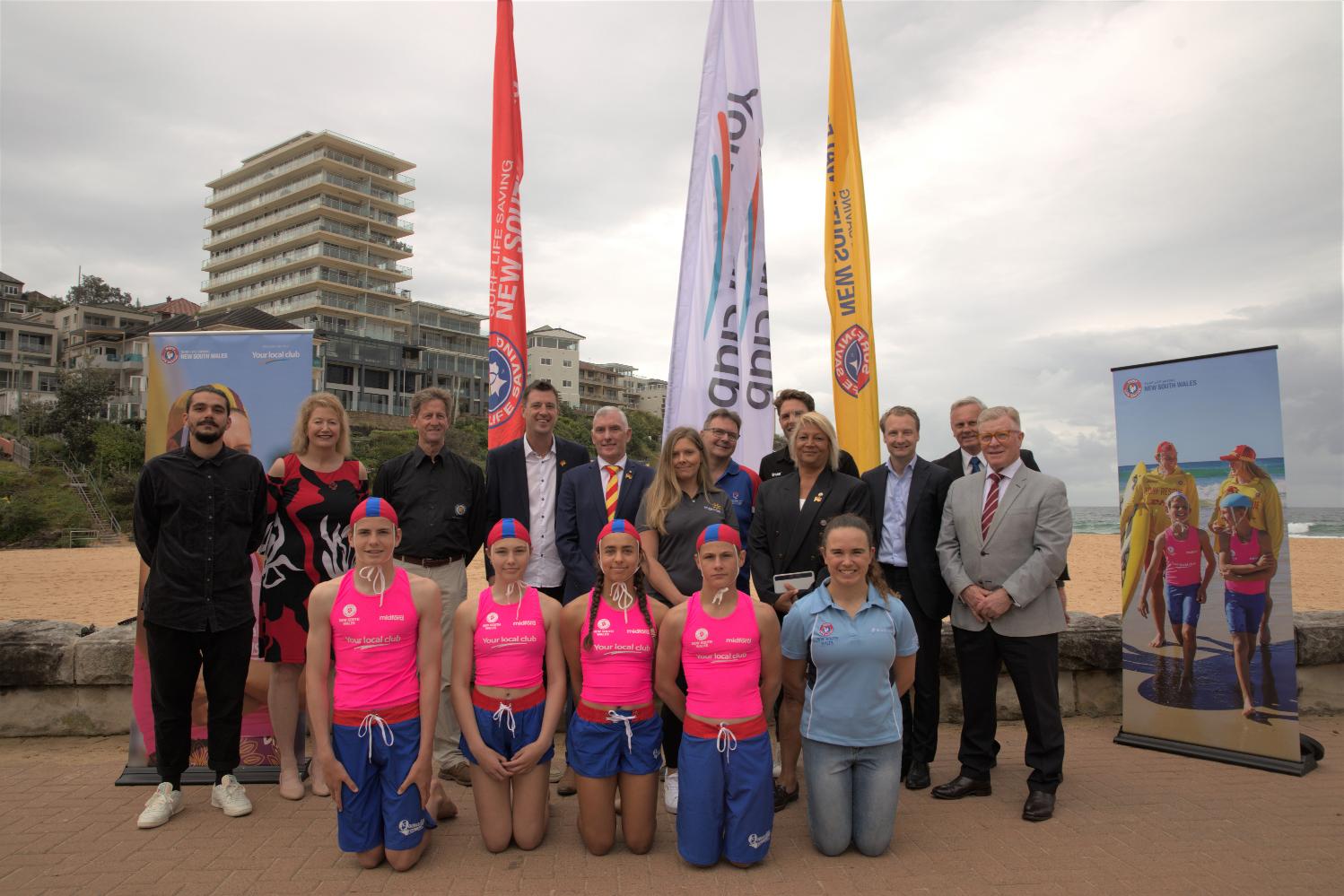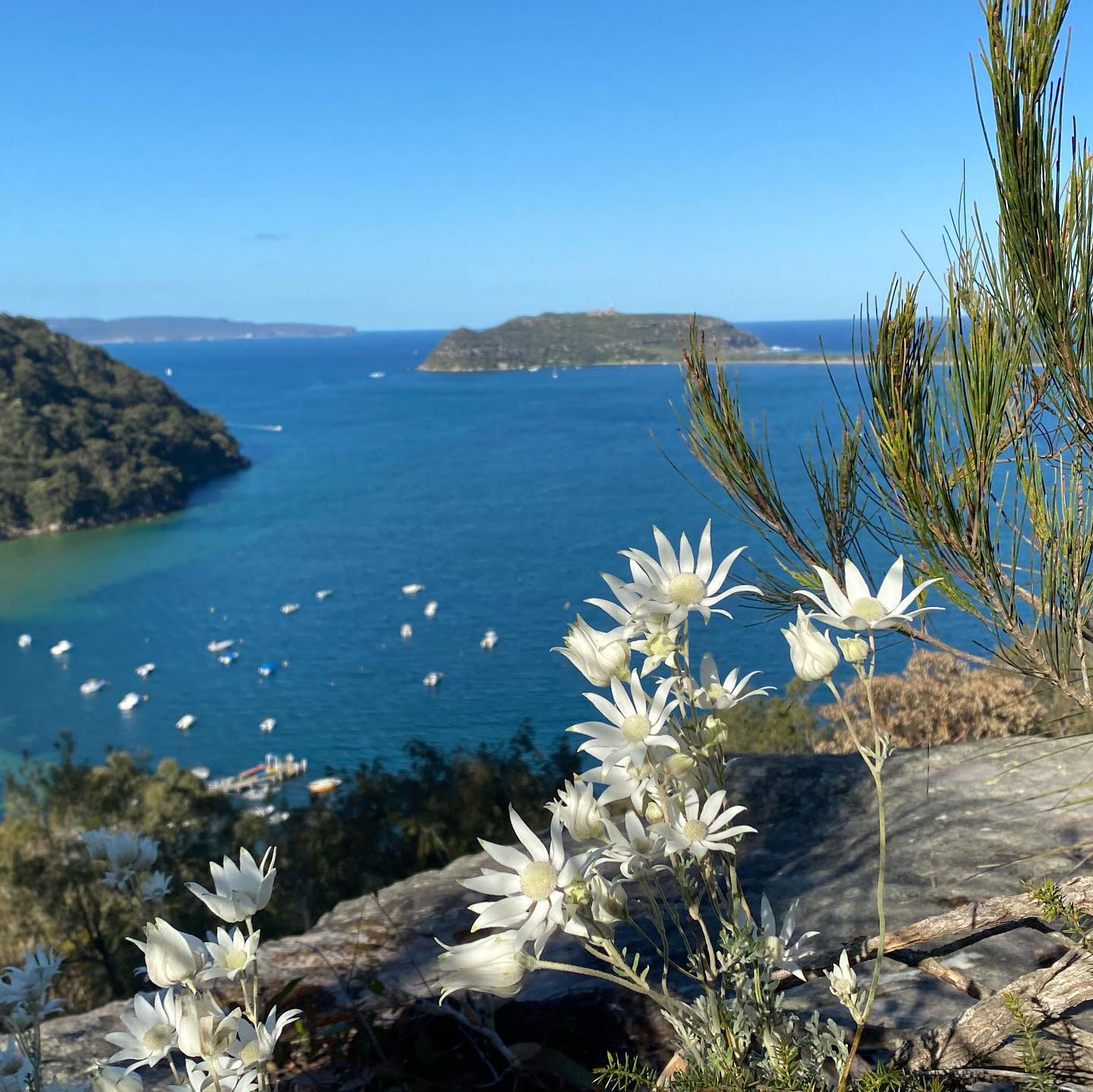 Past Features Archives (pre 2014)
Pittwater Online News was selected for preservation by the State Library of New South Wales and National Library of Australia. This title is scheduled to be re-archived regularly.
Archived Issues (2014 on) may be accessed here: pandora.nla.gov.au/tep/143700