November 7 - 13, 2021: Issue 517
2022 NSW Surf Life Saving Championships to be hosted here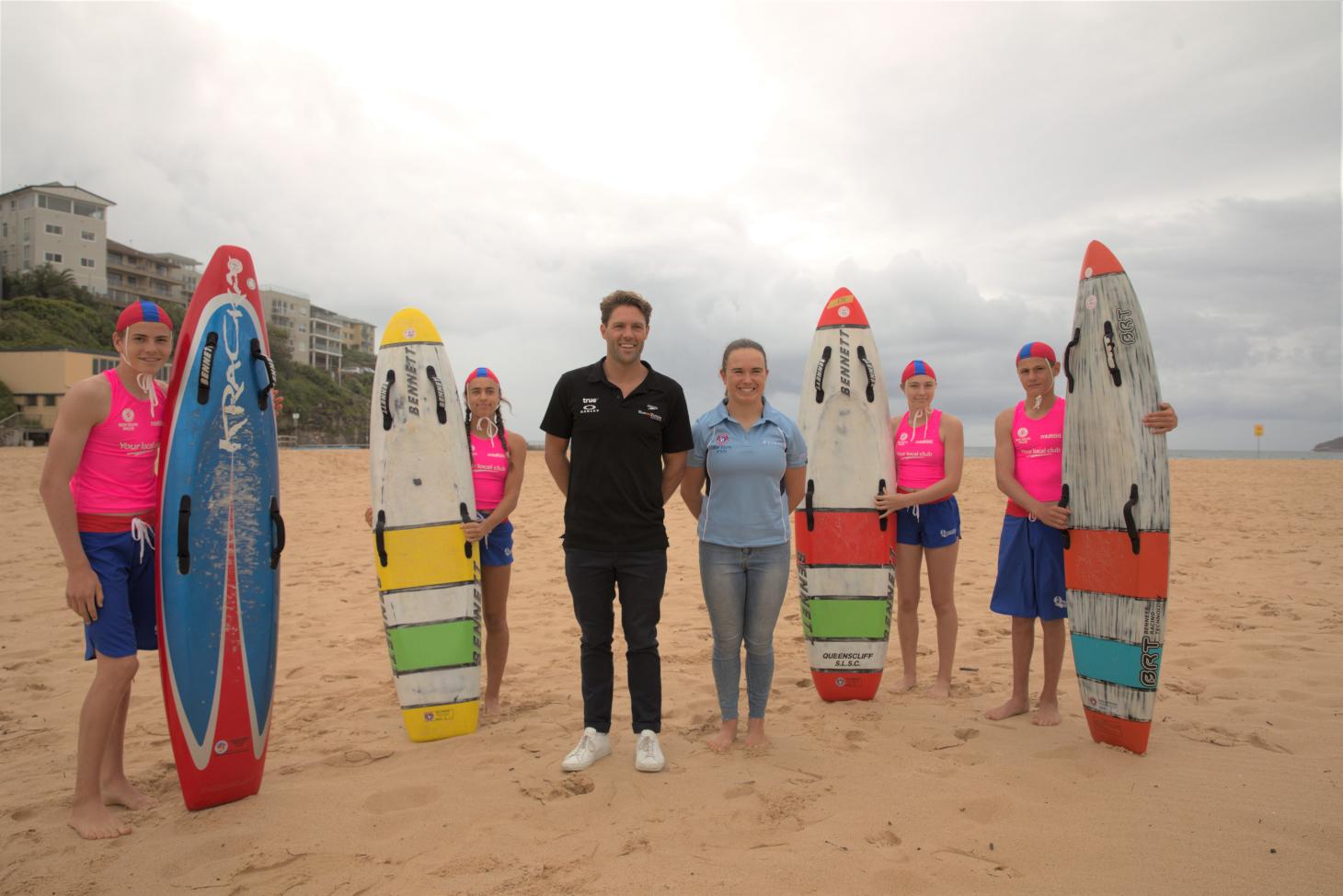 Kendrick Louis and Jemma Smith with Queenscliff members
Over 21,000 competitors, spectators and volunteer officials will descend on Sydney's Northern beaches when the 2022 NSW Surf Life Saving Championships, proudly supported by Your local club, returns to metropolitan Sydney after five years based at Lake Macquarie.
Taking place from 24 February through to 13 March, the biggest event on the NSW surf sports calendar will see members from clubs across the state compete over an extended 12 days of fierce competition.
Queenscliff, North Steyne and Freshwater SLSCs will play host to what promises to be the biggest and best surf competition in years, starting with Junior Championships and moving through Lifesaving, Masters and Open Championships before closing with the always spectacular Surfboat competition.
Northern Beaches Council has thrown its support behind this major event and looks forward to welcoming competitors and families from all over NSW to the vibrant and iconic Manly area.
Northern Beaches Council Mayor Michael Regan said the event could not come at a better time for the local community.
"We are so proud to host the NSW Surf Life Saving Championships, showcasing Surf Life Saving at its very best," Mayor Regan said. "This major event will drive our local economy and support local businesses as they recover from the Covid-19 pandemic – especially our hospitality and accommodation providers.
"We expect thousands to attend competitive events across three big weekends and three spectacular locations – Freshwater, Queenscliff and North Steyne. We are so pleased that it will be an accessible and inclusive event so all people in the community can get involved.
"Supporting events like this is all part of our broader plan to grow our visitor economy, while protecting our environment and serving the best interests of our community."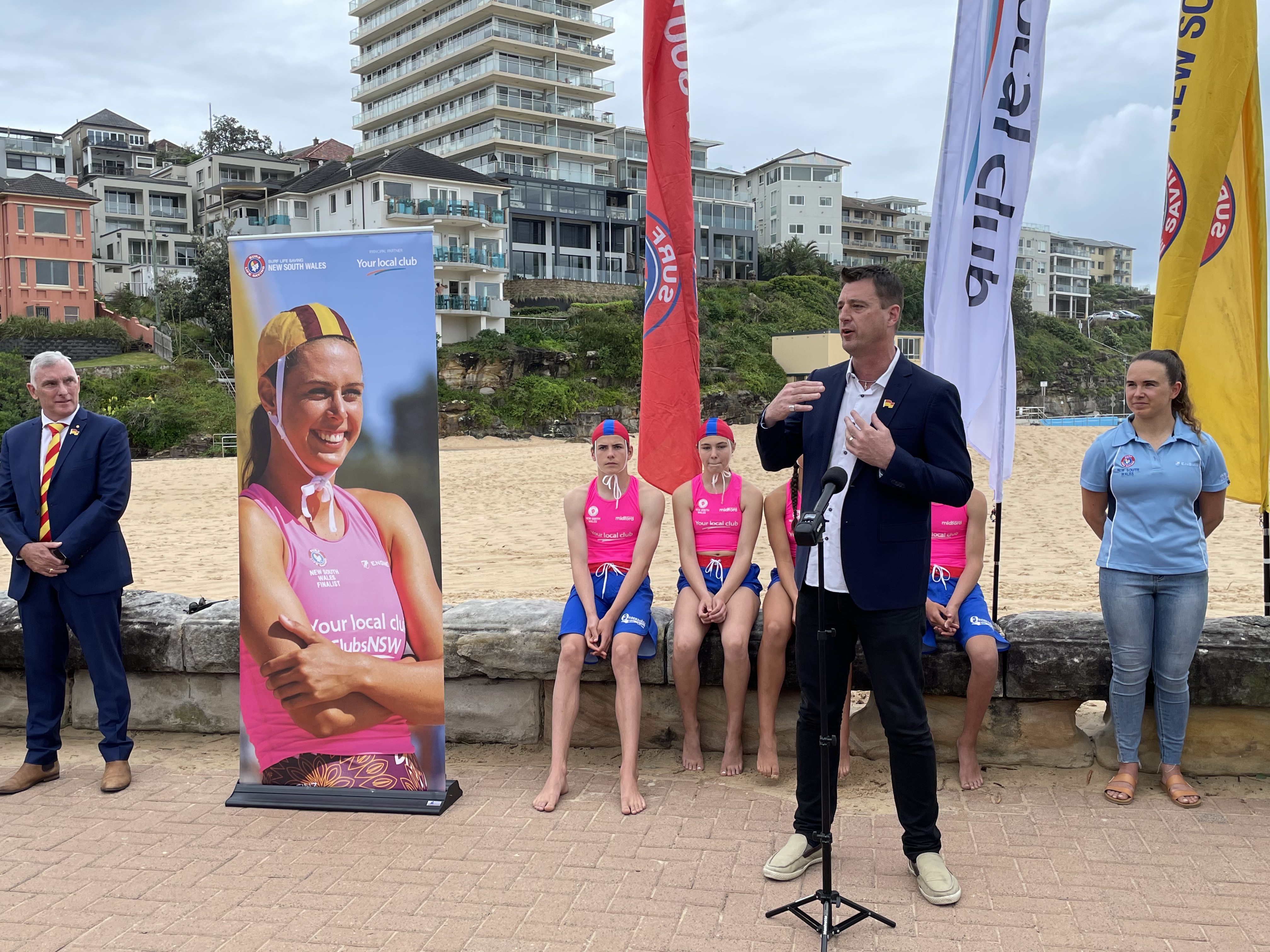 Mayor Michael Regan

The NSW Surf Life Saving Championships, proudly supported by Your local club, is the marquee event for Surf Life Saving NSW and is expected to bring an economic benefit well in excess of $10 million to the host region through accommodation, hospitality and associated local and visitor spend.
"We're very excited to be bringing this event back to Sydney," Surf Life Saving NSW President, George Shales said.
"We are looking forward to working with the local community over the duration of the Championships to add to the vibrancy of this historic stretch of beach. With three great beaches preparing to host thousands of people over the three-week period, we're certain that 2022 will produce the best event we've ever had."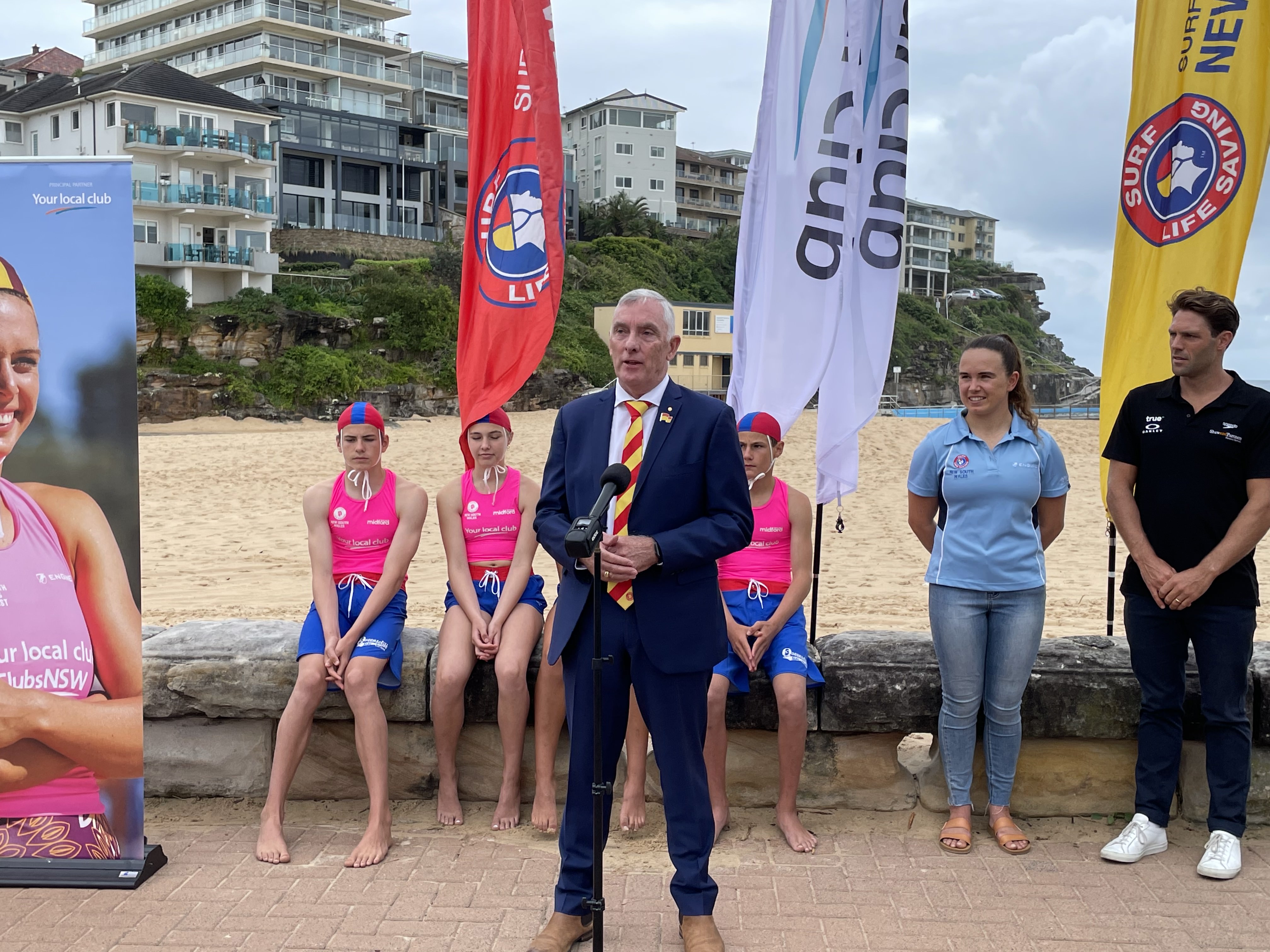 Surf Life Saving NSW President, George Shales

The Championships will showcase the athletic abilities and core Surf Life Saving rescue skills of members from Under 9s through to Masters.
NSW leads the other states in surf sports and the Championships will be packed full of talent across all age categories and race disciplines.
Headlining the Open Championships will be names familiar to the sporting public such as champion Ironperson competitors Kendrick Louis (Manly LSC) and Jemma Smith (Newport SLSC) who both feature prominently on the national professional Ironperson circuit. They will be joined by specialists across all disciplines including former and aspiring Olympians for whom Surf Life Saving is still their greatest passion.
In keeping with Surf Life Saving NSW's commitment to inclusion and the previous success of such events in recent years, a series of Junior, Youth and Senior inclusion events in swim, board, wade, sprint and flags will be held for competitors aged seven and above who have a physical, intellectual, or sensory disability.
The NSW Championships is proudly supported by Your local club, the naming rights partner for the eighth consecutive year.
"The club industry has supported Surf Life Saving for over 100 years and is proud to continue that strong relationship," said Josh Landis, ClubsNSW CEO.
"Your local club is excited to sponsor the 2022 NSW Surf Life Saving Championships. It's a great opportunity to celebrate volunteer surf lifesavers and the fantastic work that they do."
The NSW Surf Life Saving Championships, proudly supported by Your local club, is expected to bring together more than 6500 competitors, all volunteer surf lifesavers, from over 100 clubs in NSW.
With State titles on the line, competitors aged 8 to 70-plus will fiercely contest the full range of events, from swim, ski, board and ironperson racing, through to beach sprints, flags, relays and surfboats. Other events include the Champion Lifesaver, first aid and rescue/resuscitation competition and of course the colourful and spectacular club March Past.
Report and photos by Surf Life Saving New South Wales