June 6 - 12, 2021: Issue 497

Proposals For Reducing Flooding On Wakehurst Parkway Now Open For Feedback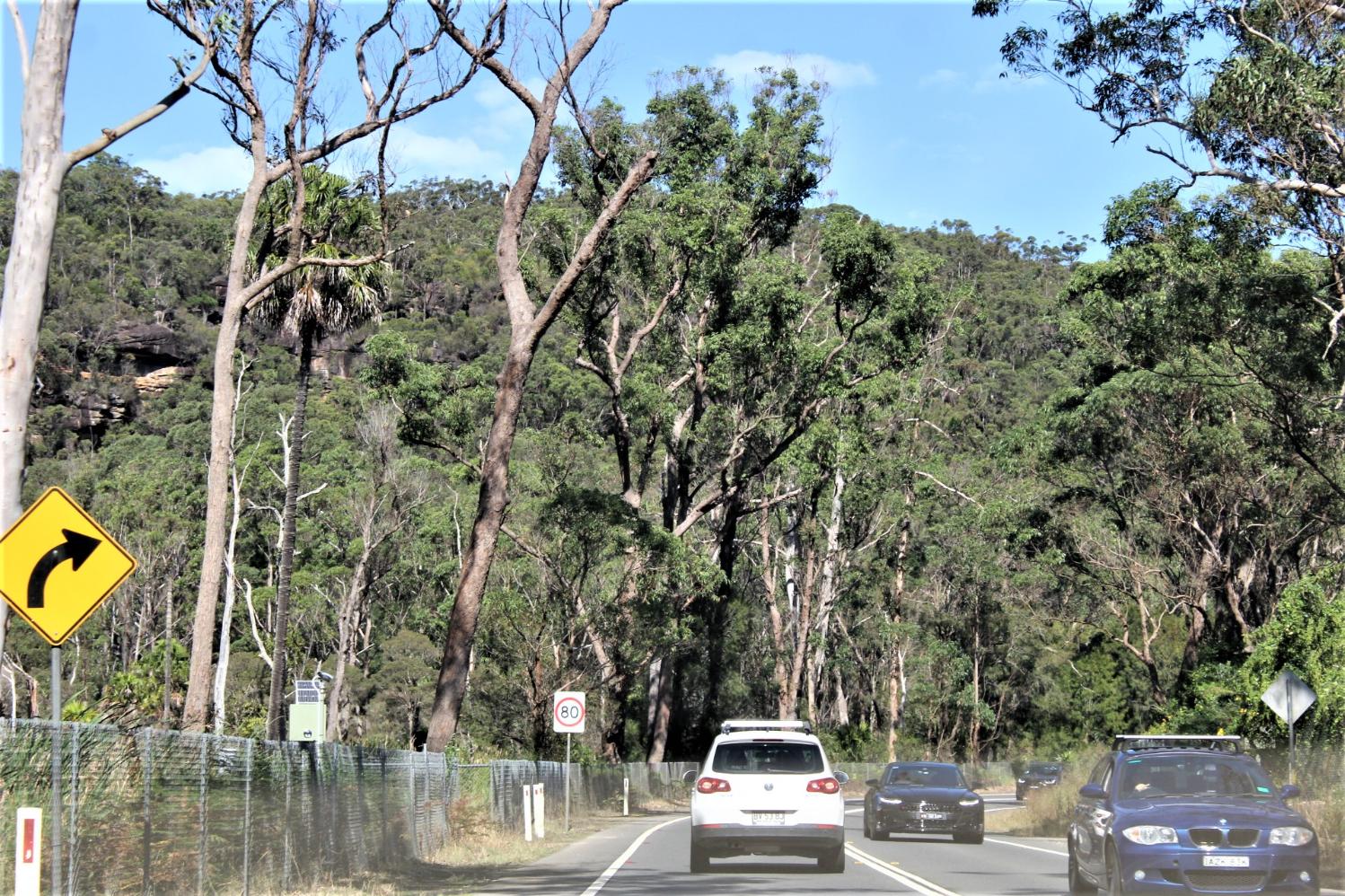 The NSW Government planned on investing $400 million in road upgrades around the Northern Beaches Hospital in 2014, soon after the cost had become $500 million and by the end of all the works done, the cost had grown to $700 million.
''The upgrades will provide customers with a better travel experience, increased capacity on the road network and improved access through the area, including for pedestrians and cyclists.'' the Transport for NSW webpage states.

Part of the 2014 discussion included in the Submissions Report a response to community feedback calling for an upgrade to Wakehurst Parkway section from North Narrabeen to the new hospital stated that;
'Roads and Maritime is currently investigating options to reduce the frequency and severity of flooding on Wakehurst Parkway, however, these do not include widening to increase road capacity. Widening Wakehurst Parkway to up to six lanes in both directions would require further removal of the endangered ecological community Duffys Forest Ecological Community, property acquisition, and would have additional impacts related to noise, air quality, visual amenity, and increased stormwater runoff'.
Last week Council announced they are seeking community views on a study into options for reducing flooding on the Wakehurst Parkway between Sydney Sports Academy and Oxford Falls.
''The Study is being released now following confirmation the NSW Government has made funding available towards the delivery of some of the options outlined in the document.'' Council said
Part of Council's announcement was a statement that ''Council will only take up the funding offer under a number of conditions, including community support for the project.''
The Consultation period closes on Sunday June 27th with the feasibility study now available for community comment at: https://yoursay.northernbeaches.nsw.gov.au/wakehurst-parkway-flood-mitigation
If you live and/or work in this area, this is an important issue and your input could make a difference in finding a better way forward. When Pittwater Online News approached local community groups and their spokespeople this week for comment on the Council's proposals all pointed out that this is a state road and state government responsibility.
The funds to be allocated for proposed works present residents with options for reducing but not eliminating floods. Those options available under the allocated funding would destroy a large swathe of its bushland and impact on several threatened fauna species as well as those that moved from one reserve to the other to feed - our local wallabies for instance. There are also Endangered and Threatened ecological communities in the subject areas which are home to keystone species.
All of the local organisations have stated the Northern Beaches Council should approach the state government for a better solution.
All have stated the road should be elevated at those flood points via bridges which would allow access for wildlife from one side to the other beneath these and permanently fix the flooding problems without impacting on the bushland.
World Oceans Day On June 8th 2021: Local Solutions To Keep The Life & Livelihoods In Our Local Sea
Avalon Boomerang Bag ladies Liz and Robyn - at Avalon Beach. photo supplied.
The 2021 United Nations World Oceans Day, on Tuesday June 8th 2021, will highlight the theme The Ocean: Life and Livelihoods.
Secretary-General António Guterres' message for 2021 is
This year's observance of World Oceans Day falls as the world wrestles with the COVID-19 pandemic, a climate crisis and humankind's continuing assault on oceans, seas and marine resources.

The recently issued Second World Ocean Assessment confirmed that many of the benefits that the global ocean provides to humankind are being undermined by our own actions.

Our seas are choking with plastic waste, which can be found from the remotest atolls to the deepest ocean trenches.

Overfishing is causing an annual loss of almost $90 billion in net benefits – which also heightens the vulnerability of women, who are vital to the survival of small-scale fishing businesses.

Carbon emissions are driving ocean warming and acidification, destroying biodiversity and causing sea level rise that threatens heavily inhabited coastlines.

The theme of this year's observance, "The Ocean: Life and Livelihoods", underscores the importance of oceans for the cultural life and economic survival of communities around the world.

More than three billion people rely on the ocean for their livelihoods, the vast majority in developing countries.

As we strive to recover from COVID-19, let's end our war on nature.

This will be critical to achieving the Sustainable Development Goals, keeping within reach the 1.5-degree target of the Paris Agreement, and ensuring the health of our oceans for today's and future generations.
World Oceans Day commences the start of World Oceans Week, and that is followed by World Sea Turtle Day, observed on June 16th, 2021, chosen as it was the birthdate of Florida born "father of sea turtle biology" Dr. Archie Carr.
In our area every day is Oceans Day, Oceans Week and Sea Turtle Day (as well as World Penguin Day, even if that's April 25th) - although all our marine dwelling animals, the resident surfing industry and surfers, sailors, surf clubs, marinas, Avalon Boomerang bags, as well as volunteer organisations such as Surfrider, the Northern Beaches Clean Up Crew, Save Manly Dam Catchment Committee, Living Ocean and even tour operators are encompassed under the theme of this year's World Oceans Day.

Ours is an aquatics focussed community centred around Life in the Ocean.
Sorry Day In Pittwater 2021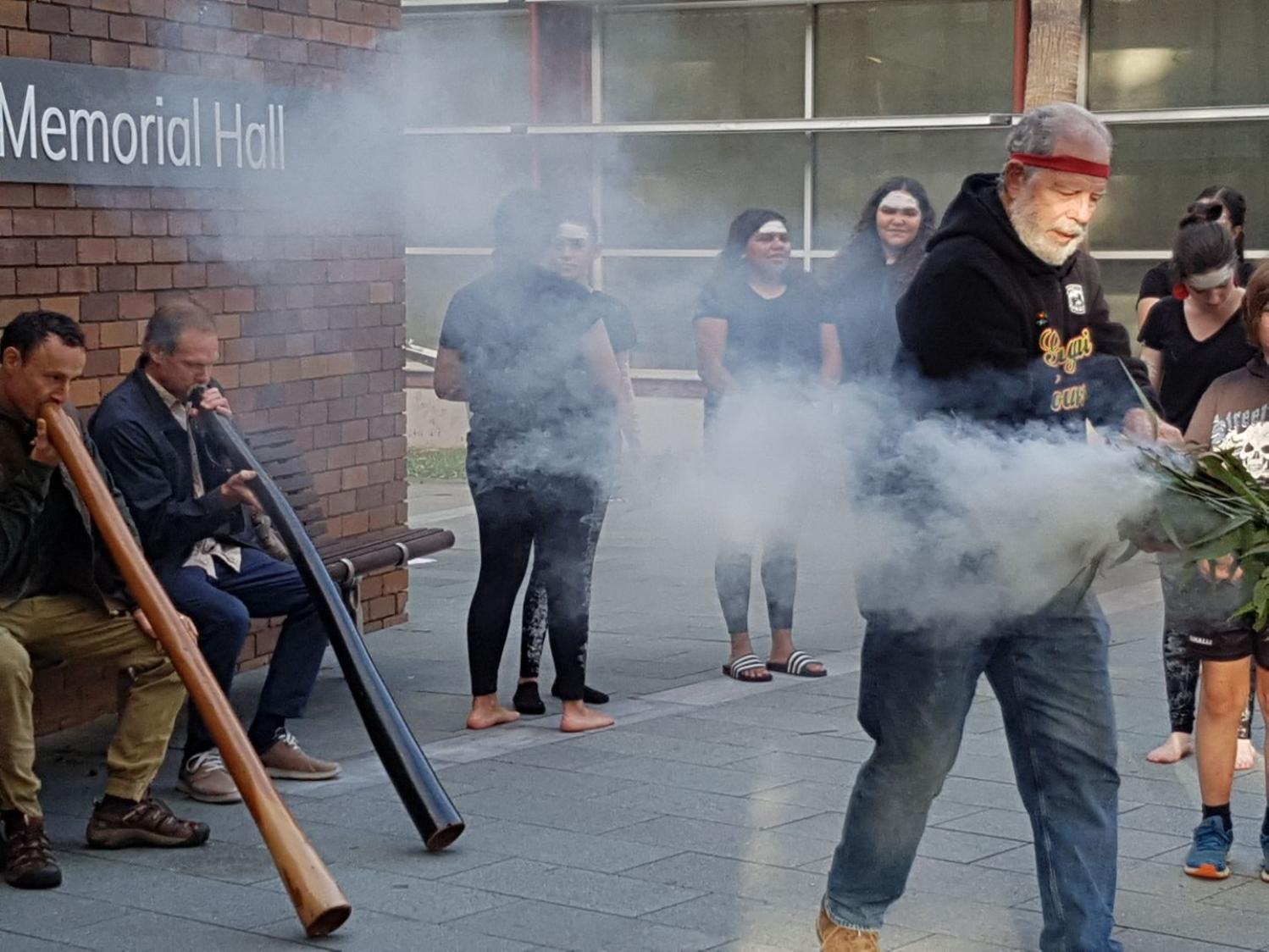 On Sunday, May 30th, a Pictorial of the
Resolute Track by Kevin Murray
in Ku-ring-gai Chase National Park was run on the same day the Aboriginal Support Group - Manly Warringah Pittwater were holding their annual Sorry Day in the Mona Vale Memorial Hall. Kevin's wonderful photos marked the beauty of a culture that has been part of this place for thousands of years with an added note that this park was one of the first places in Australia to protect the engravings, middens and culture of the original occupants.
The annual ASGMWP Sorry Day is an event in which the still present descendants of the original inhabitants, including cousins and Guringai elders Laurie Bimson and Neil Evers, descendants of Bungaree and Martha Benns, along with ASGMWP members, invite the community to join them for a day of healing and reconciliation to honour the Stolen Generation.
The
Aboriginal Support Group – Manly Warringah Pittwater
started in 1979 as a treaty organisation and later developed into a group of people committed to supporting Indigenous Australians in their broader struggle for justice. Members of the ASG share a passion to see right relationships forged between Indigenous and settler Australians. Working in our local area, they seek to change the way non-Aboriginal people understand and relate to Aboriginal Australians.
The afternoon included a Welcome to Country and Smoking Ceremony, dance performances by the Biala girls and a weaving workshop, a display of Aboriginal artefacts, Didgeridoo playing, local Aboriginal girls singing, while the children could paint their own Boomerang and shields.

The Native Hibiscus is the symbol of this day and was adopted because it is found widely across Australia and it is a survivor. Its colour denotes compassion and spiritual healing.
A shared experience was a talk, "Why is it Sorry Day?'', given by Neil Evers who has kindly sent this in along with some photos taken on the day.

Neil's words are even more poignant when reading a new report that was released on June 4th that finds that Stolen Generations survivors aged 50 and over face poorer outcomes across a range of health and social measures when compared to other Indigenous and non-Indigenous Australians of the same age.
Observed annually on May 26th, National Sorry Day remembers and acknowledges the mistreatment of Aboriginal and Torres Strait Islander people who were forcibly removed from their families and communities, which we now know as 'The Stolen Generations'.
National Sorry Day is a day to acknowledge the strength of Stolen Generations Survivors and reflect on how we can all play a part in the healing process for our people and nation. While this date carries great significance for the Stolen Generations and other Aboriginal and Torres Strait Islander peoples, it is also commemorated by Australians right around the country.
Early Winter growth in our bush - photo by Selena Griffith
Past Features Archives (pre 2014)
Pittwater Online News was selected for preservation by the State Library of New South Wales and National Library of Australia. This title is scheduled to be re-archived regularly.
Archived Issues (2014 on) may be accessed here: pandora.nla.gov.au/tep/143700